It has been an incredibly challenging week. I've had to deal with some very difficult behaviour from one of my daughters, and it's coincided with an internal wobble of my own about various different things. I've spent a lot of time in my head and as a consequence haven't been connecting with the people I most needed to in order to help me through it. Hence not many 'people' pictures in this edition of #projecthappy. Still, I've managed to find moments of joy on even the darkest of days and it has made a huge difference.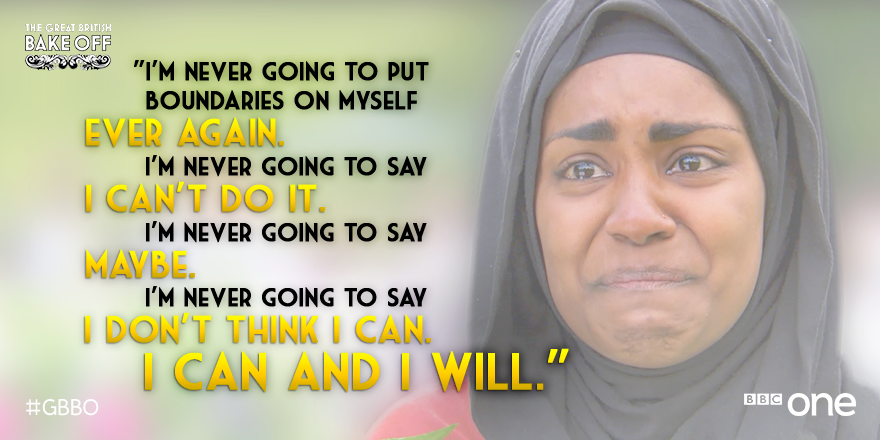 Day 581:  Watching the final of the Great British Bake Off.  Thrilled that Nadiya won and loved her comments at the end.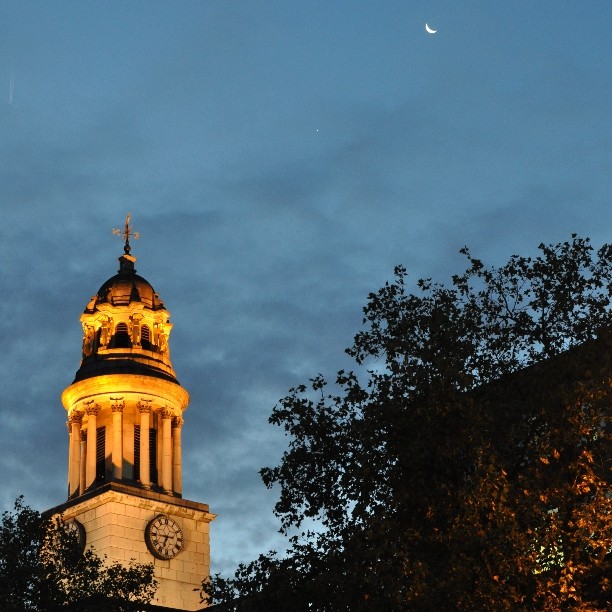 Day 582:  VERY early in the morning in London – a beautifully lit church and the moon.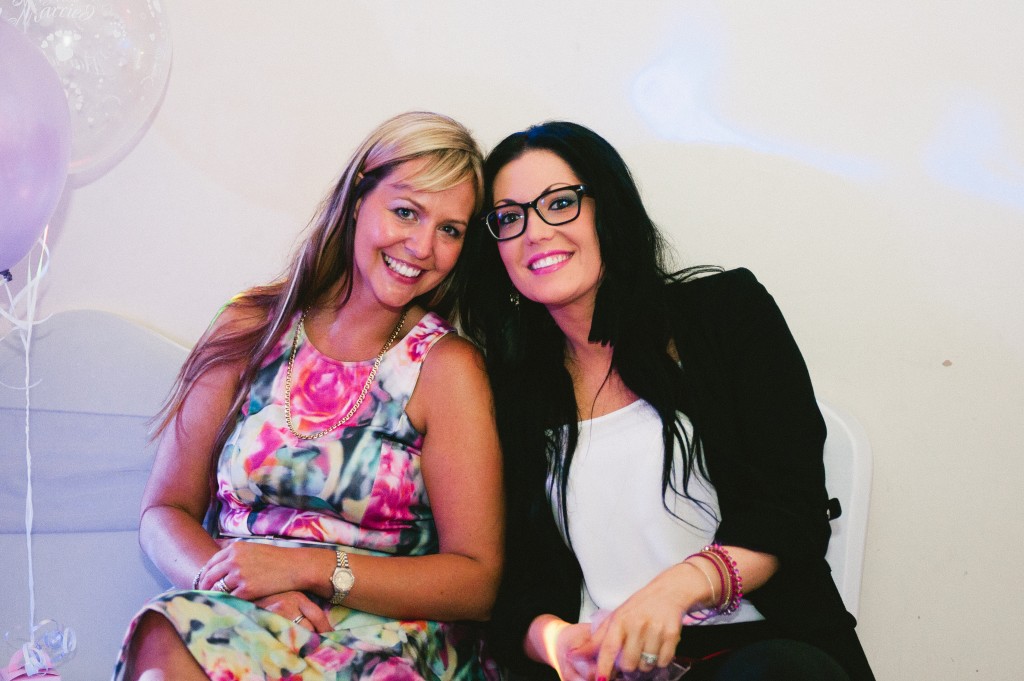 Day 583:  Met up with two of my friends for a cuppa today.  We were chatting so much that I forgot to take any photos, so here is one of them at my wedding last year.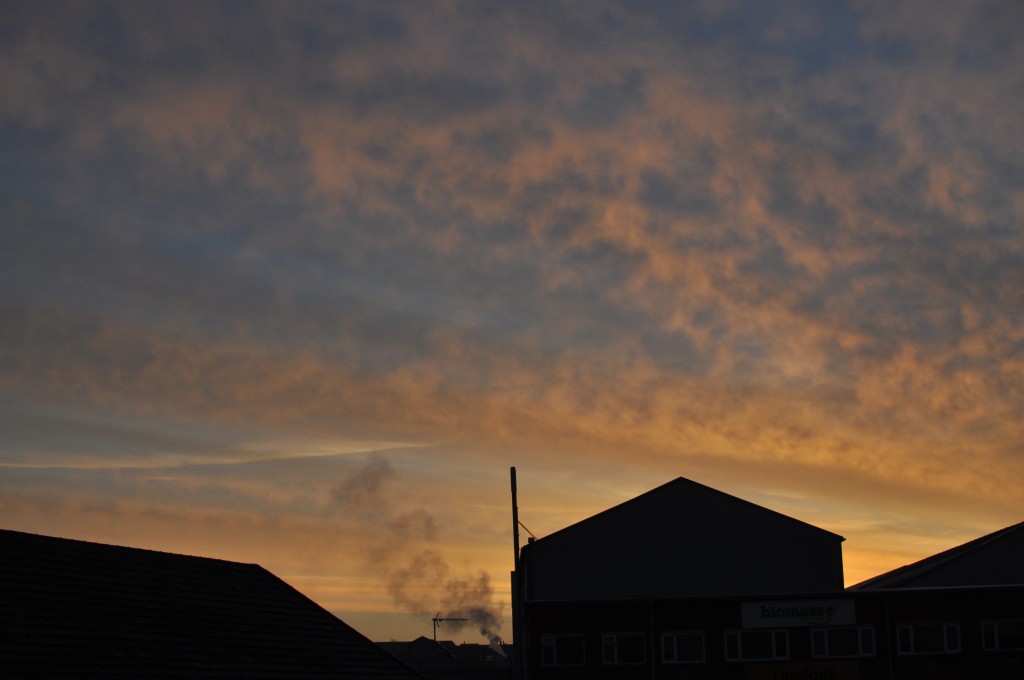 Day 584:  Sunrise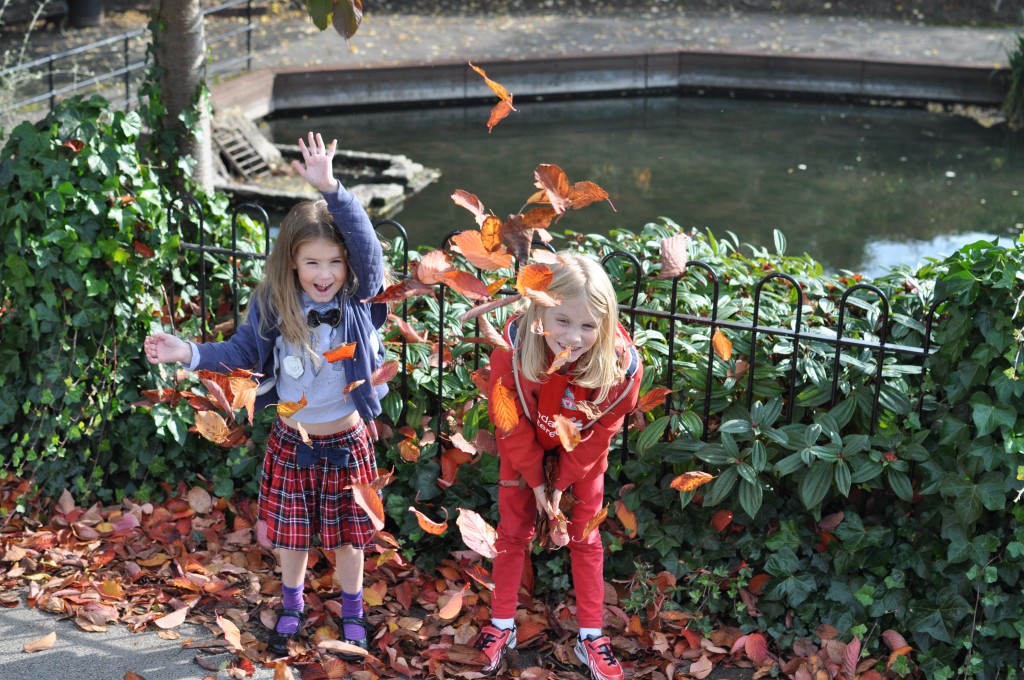 Day 585:  My Mum came to visit for the weekend, so we headed for the park in the sunshine and the girls had a blast throwing autumn leaves in the air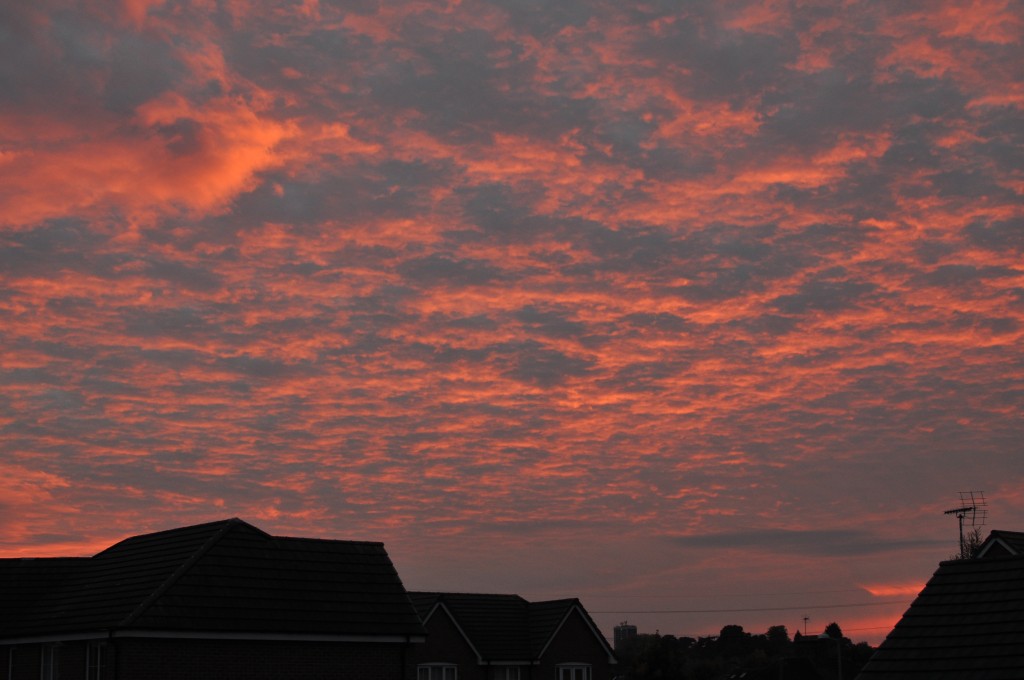 Day 586:  Absolutely stunning sunset this evening.
Day 587:  My middle daughter, who really struggles with her writing, wrote this letter of gratitude to her teacher "Dear Mrs Hitchen,  Thank you for teaching me to write a letter and a postcard.  I would not be able to write this to you if you did not show me how to write a postcard so thank you.  Yours sincerely your pupil Mimi"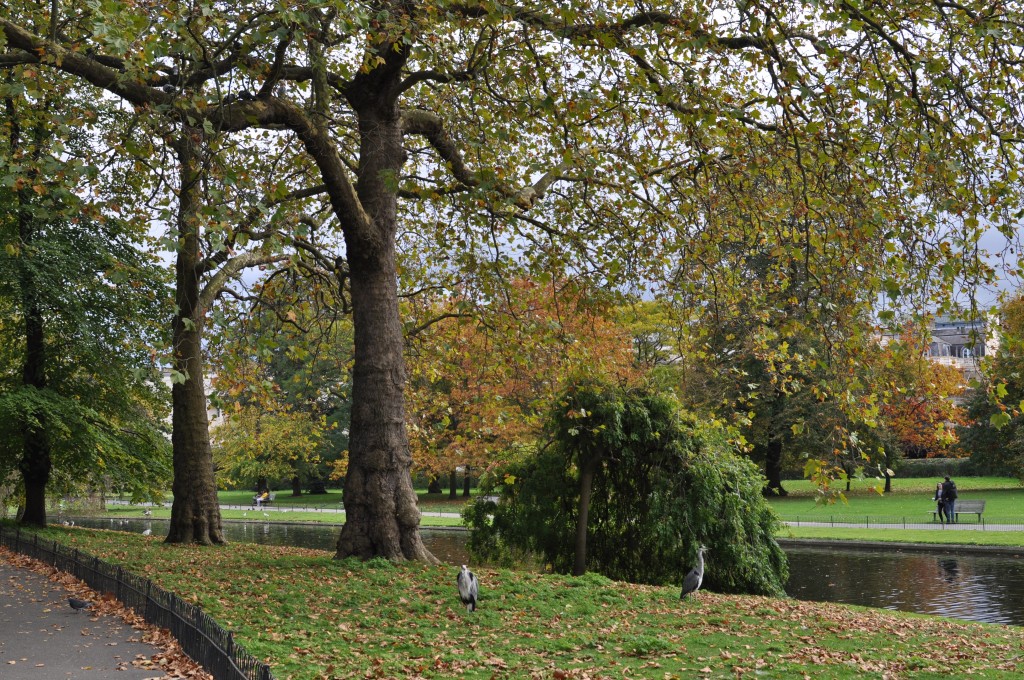 Day 588: A unexpected break in between clients gave me the opportunity to explore a different part of Regents Park, which is gorgeous in the Autumn.  I even got to watch a trio of squirrels playing together 🙂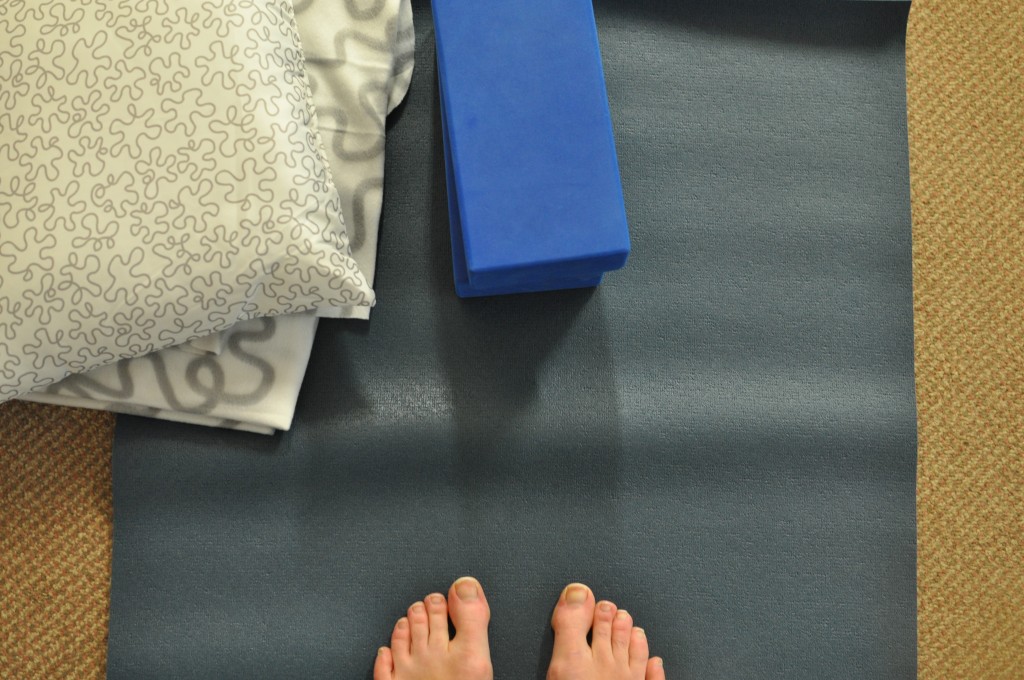 Day 589:  Today I went to my first yoga class in over a decade.  I was really nervous, but I felt sooooo much better afterwards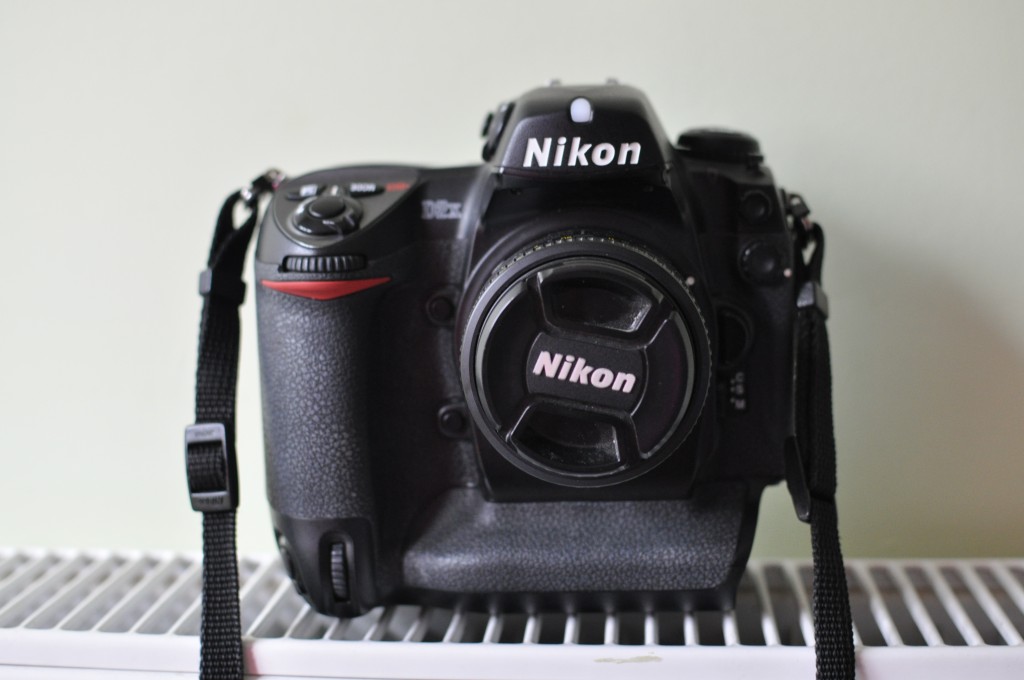 Day 590:  A new toy to play with!  Bought myself a new (secondhand) camera as a bit of a challenge to myself.  I need to try new things and push myself so I can get better.