Half term has now been and gone, the girls have been back at school for a week already and somehow there are only six weeks left until the end of term. This current slice of the school calendar is always a busy one, and it happens to coincide with one of the busiest times of year for me with my clients and also my husband's work in the food and beverage industry. As a result we have to make an extra effort to connect as a family, even if it's only in the smallest and simplest of ways as the dark and dreary weather takes over from the long days spent outdoors during the summer.
Here are my happy moments from the last ten days…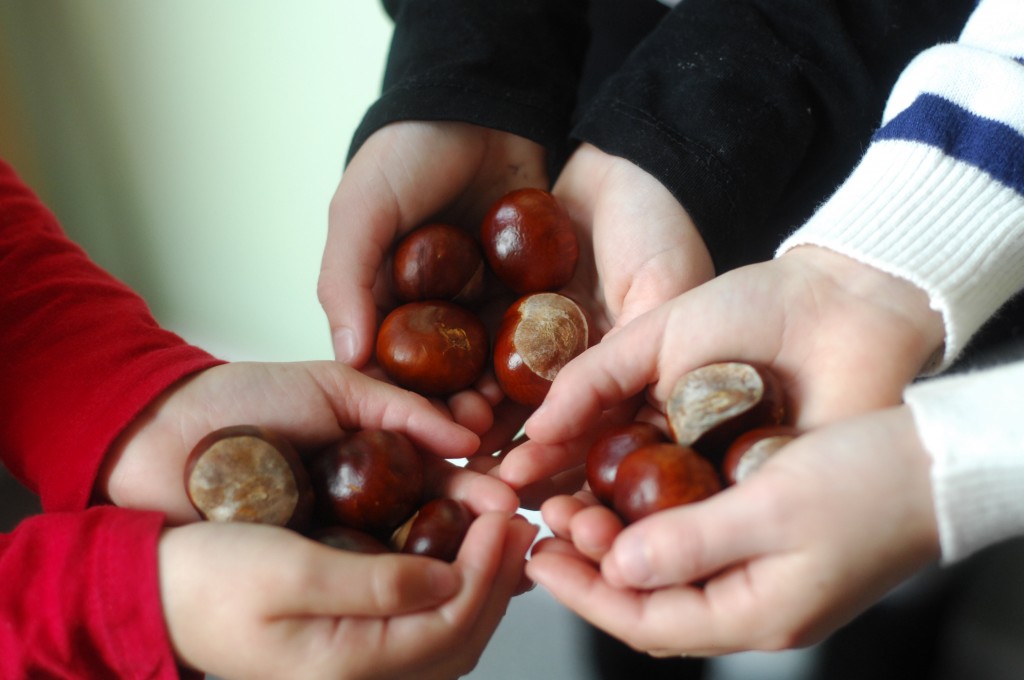 Day 601:  We made the dreaded trip to the supermarket slightly more bearable by collecting conkers on the way home…
Day 602: A long, long day.  Up at 4am to catch the early train to London, clients all day, then delays on the homeward-bound trains meant I didn't get in until 10pm.  Crawling into my bed was definitely a good moment 🙂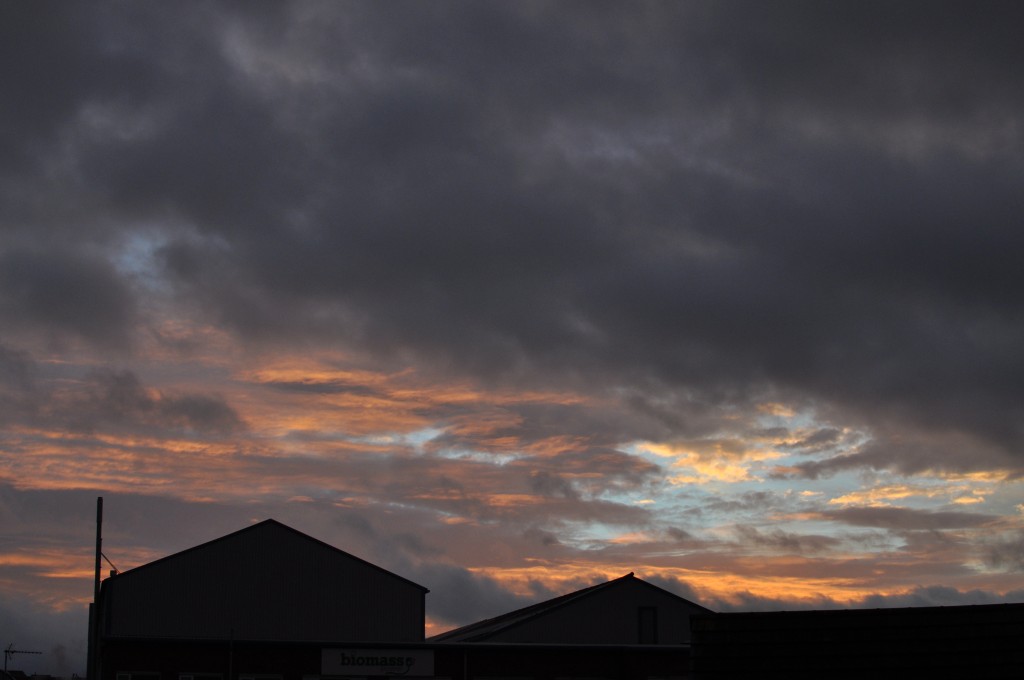 Day 603:  A pretty sunrise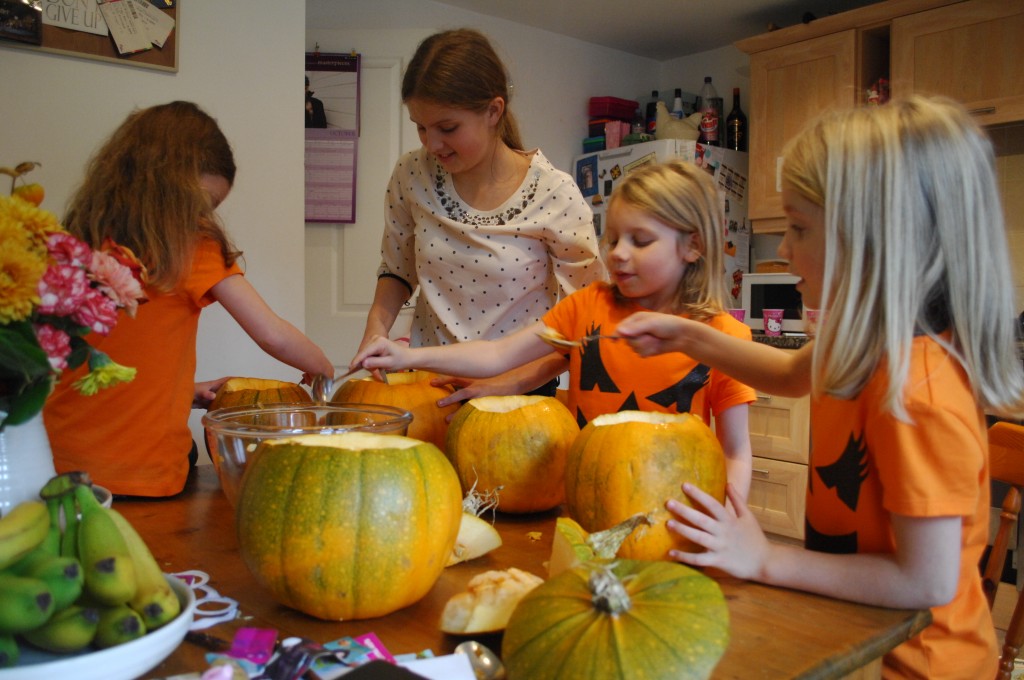 Day 604:  Family pumpkin carving!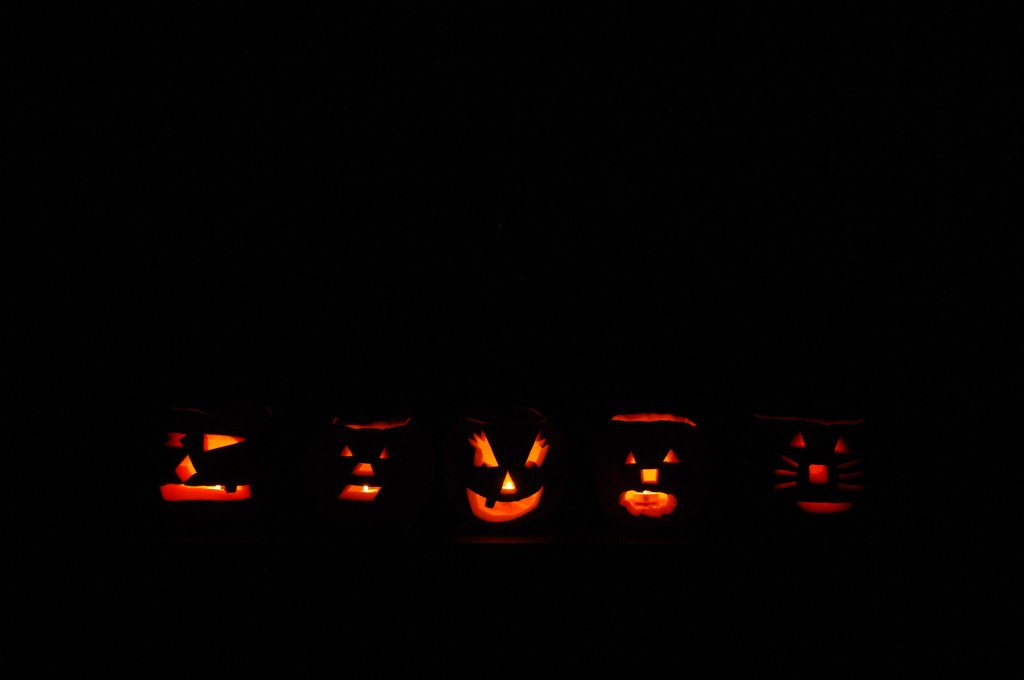 Day 605:  Halloween.  The girls were thrilled with how all of our pumpkins turned out!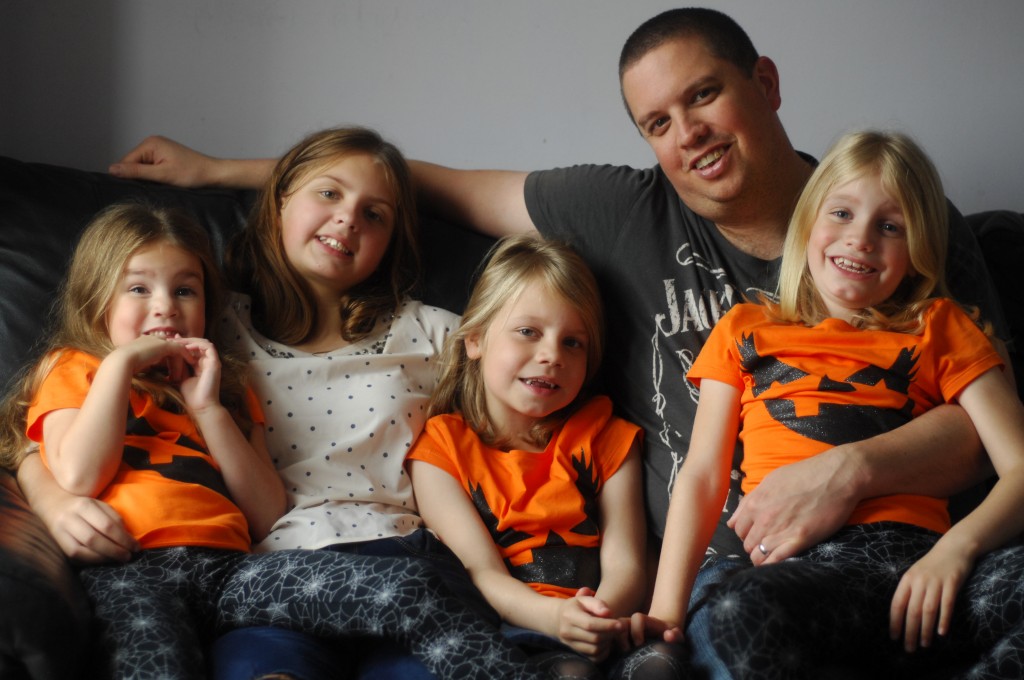 Day 606:  The last day of half term, and the last day of having Sophie stay with us.  I love this crazy bunch 🙂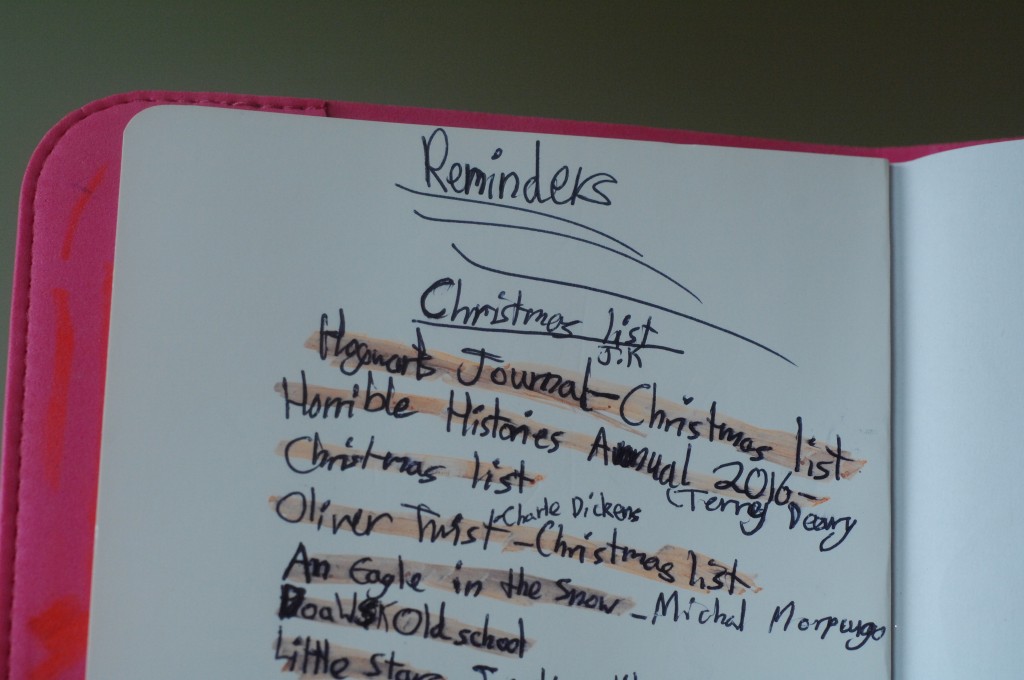 Day 607:  Ella is a list-maker, like me.  Discovered this in a notebook this morning – the beginnings of her Christmas list (all books she wants to read!)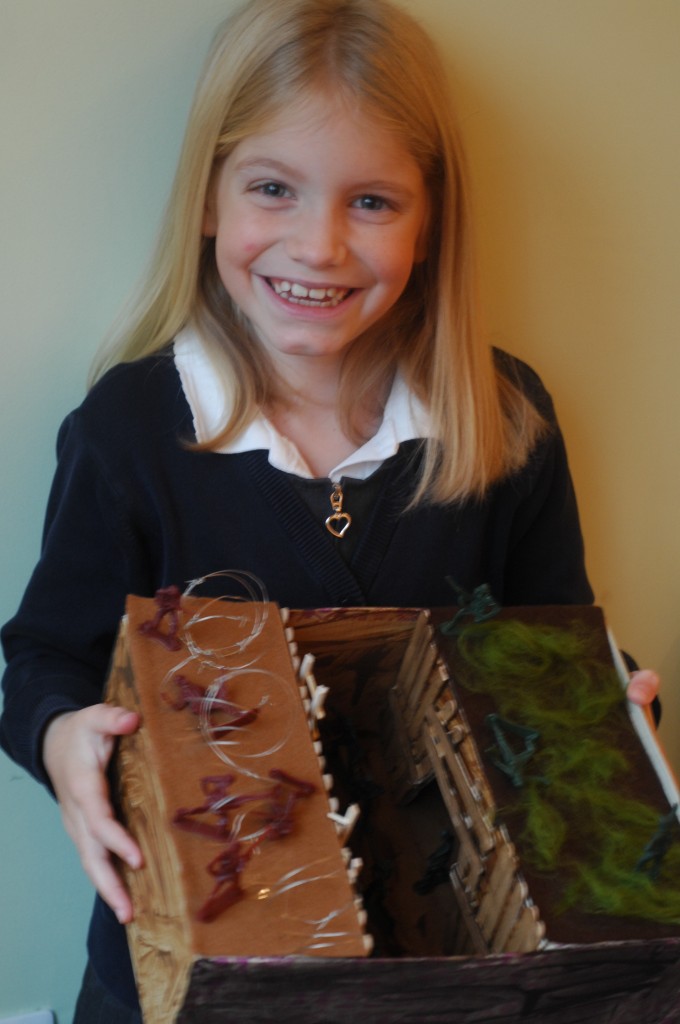 Day 608:  Mimi's homework over half term was to make a model of a WW1 trench.  We spent some lovely (and much needed) 1-to-1 time together being creative.  She was so proud of it when it was all finished.  This is a terrible photo (I find the dark dreary light in winter so hard to figure out), but look at the big grin on her face 🙂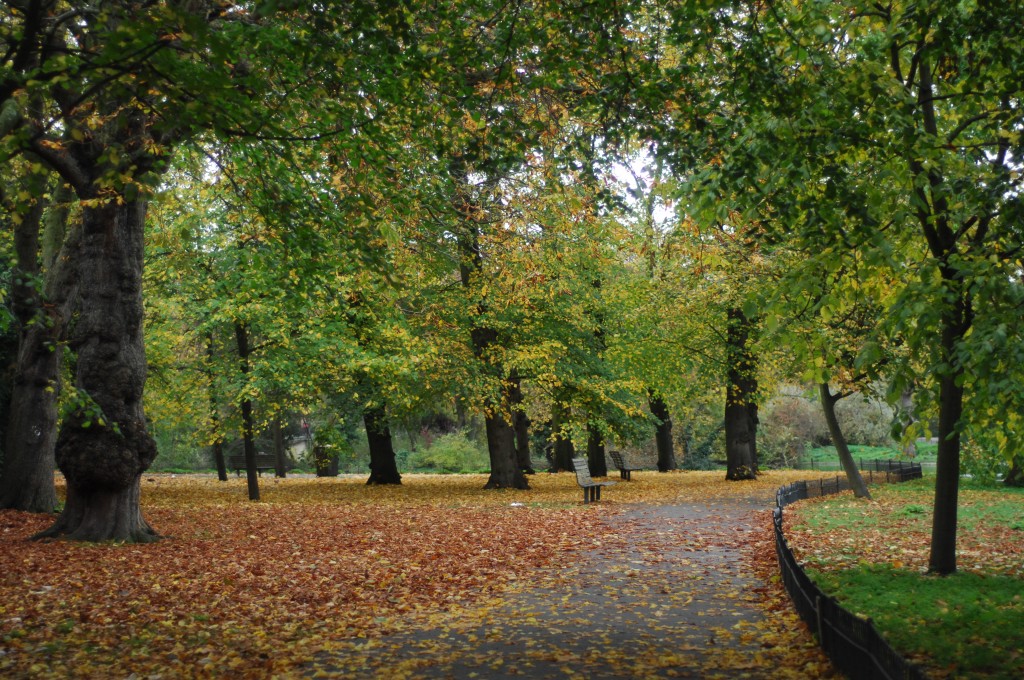 Day 609:  I went for a stroll through Regents Park during a break in between clients – perfect timing as it's in it's full Autumnal glory right now.  Utterly gorgeous colours.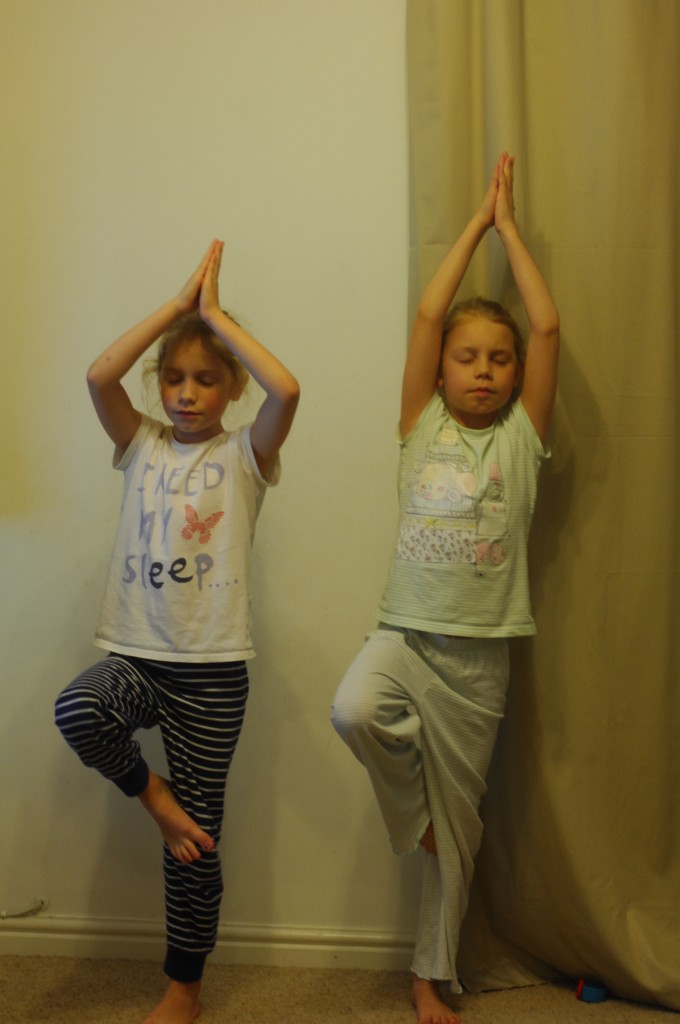 Day 610: I went to my fourth yoga class this morning and while I was chatting with the girls at bedtime they were really curious about what I do there and how it makes me feel.  I showed them a couple of poses and explained a bit more about it all, and this was their response – two Tree Poses!  Again, a terrible shot thanks to the lighting, but I don't care – I love their ability to give absolutely anything a go.