Another ten days has flown by and we now have less than six weeks to go until Christmas. I find the dark, dreary days of Winter difficult, so having something positive and fun to focus on in the near future is definitely a good thing. I've bought a few presents, planned a couple of adventures with the girls and we're looking forward to having some more quality family time together.
In the meantime, making the best of every day (no matter how miserable the weather) is still one of my priorities.  Here's what we've been up to: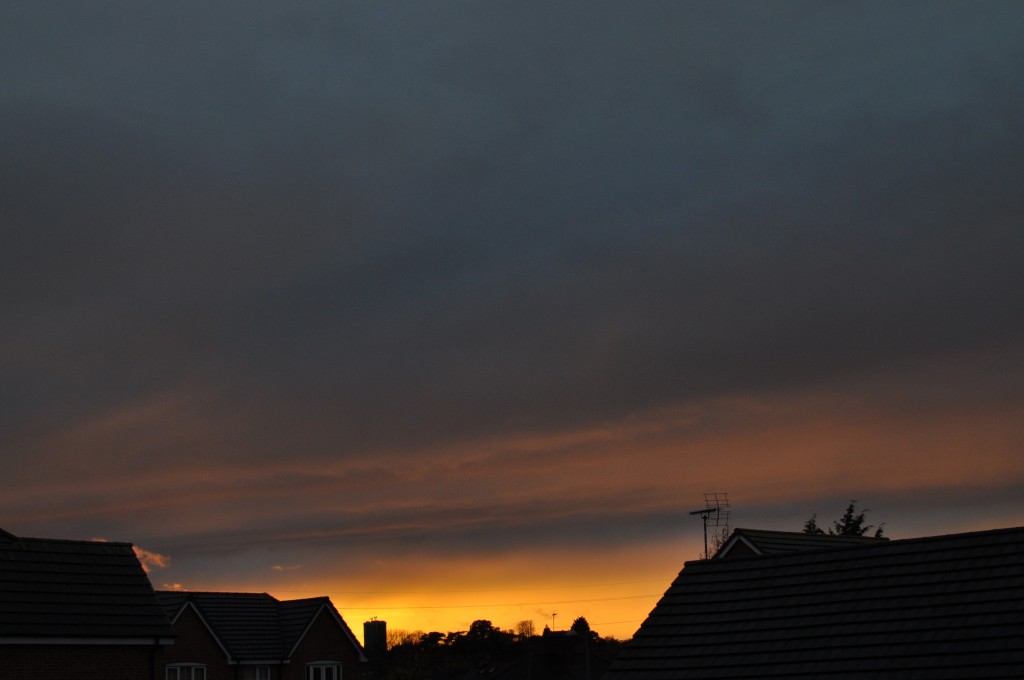 Day 611:  A dramatic sunset to end the working week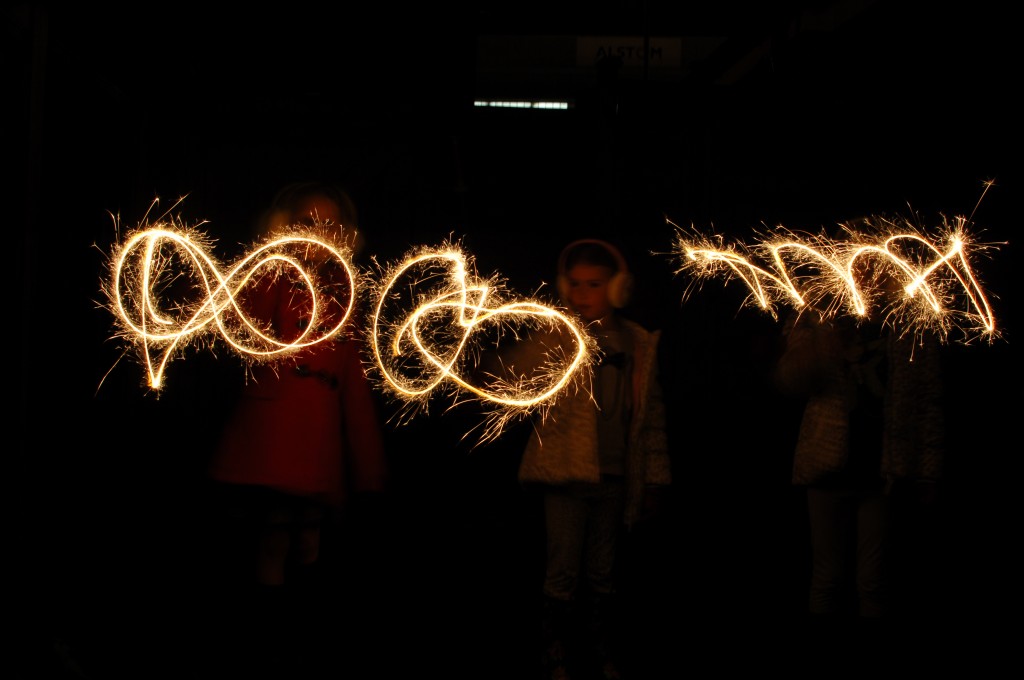 Day 612:  Back garden sparkler fun 🙂 (A few days late as it was pouring with rain on Bonfire Night and none of us fancied venturing outside!)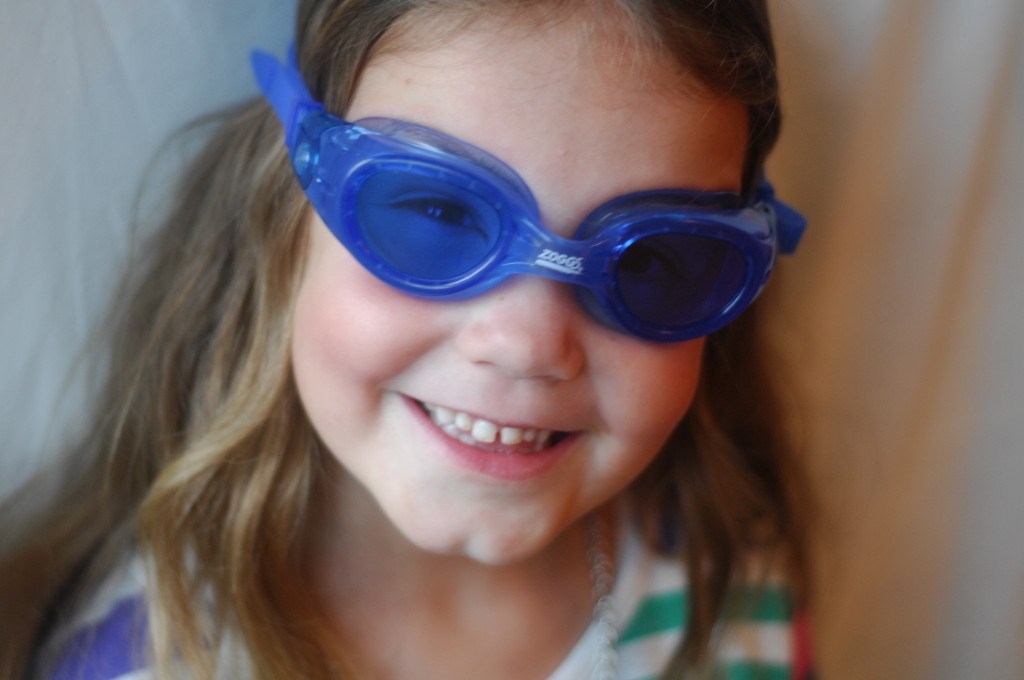 Day 613:  This one was super excited for her first ever swimming lesson this morning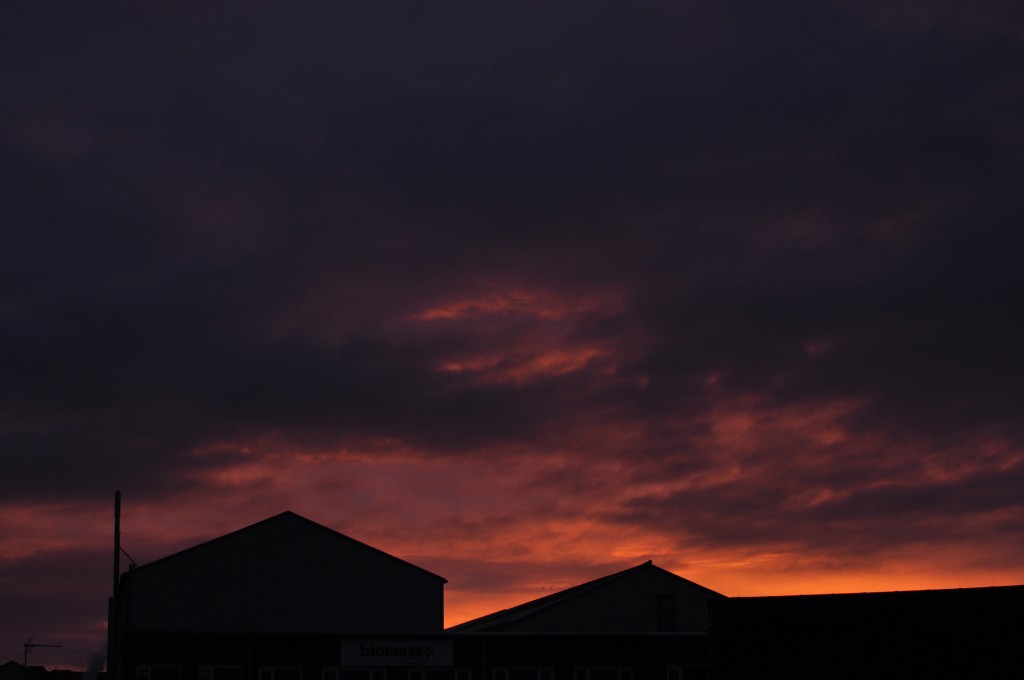 Day 614:  A beautiful pink sunrise to start the week off in the right way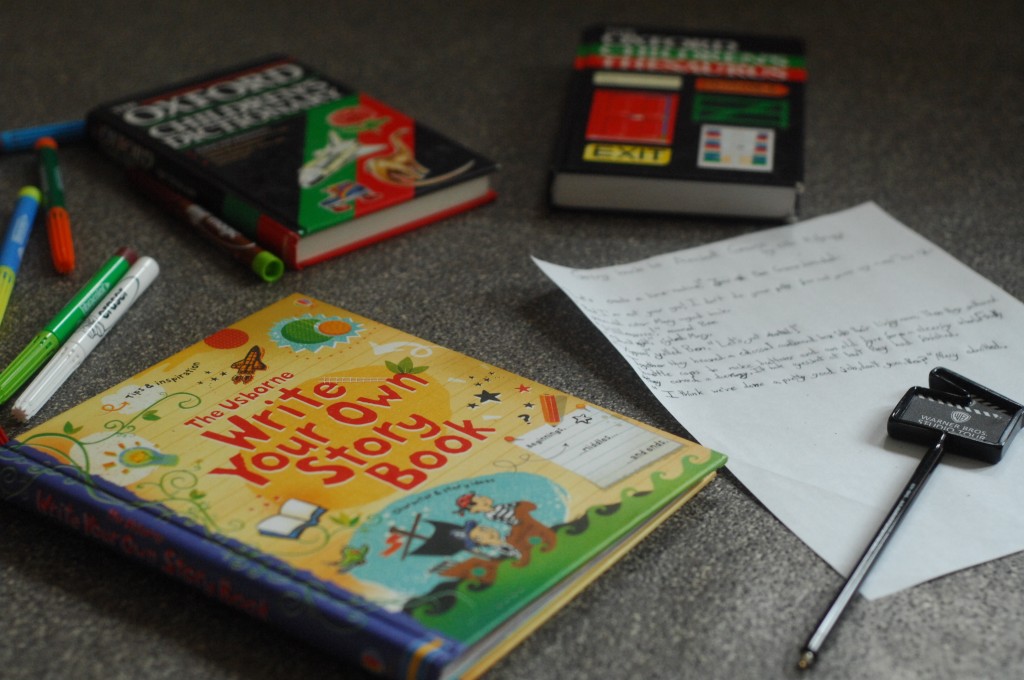 Day 615:  Ella wants to work as an author and already writes stories of her own.  I came downstairs this morning to this – all of her 'author essentials' scattered across the kitchen floor and the beginnings of the first chapter of a new story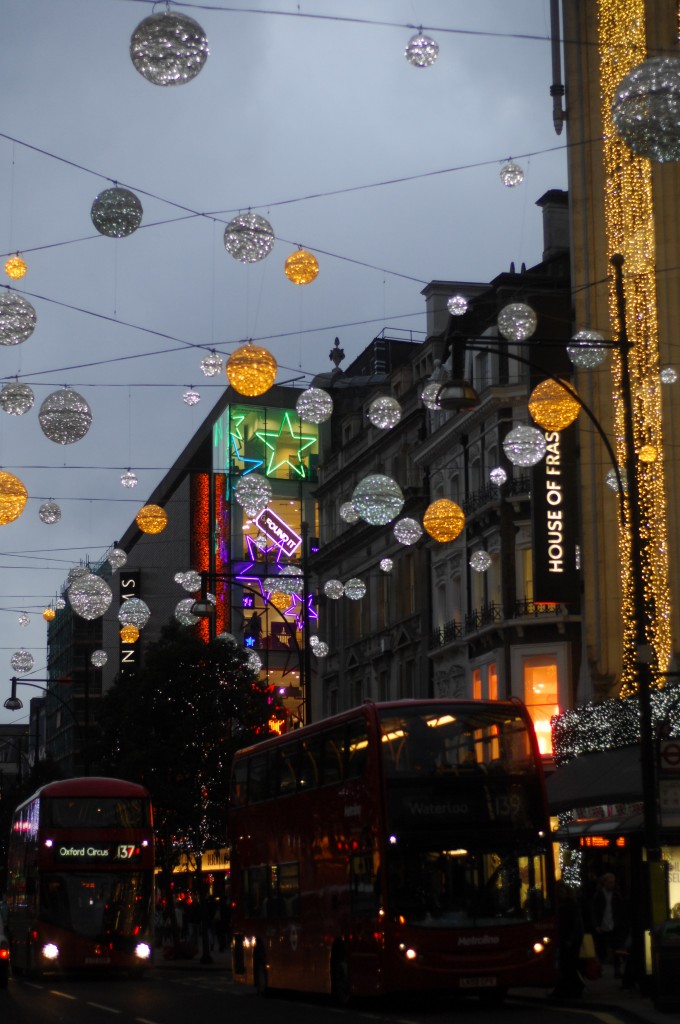 Day 616:  The Christmas lights are up (and on!) in Oxford Street.  So pretty 🙂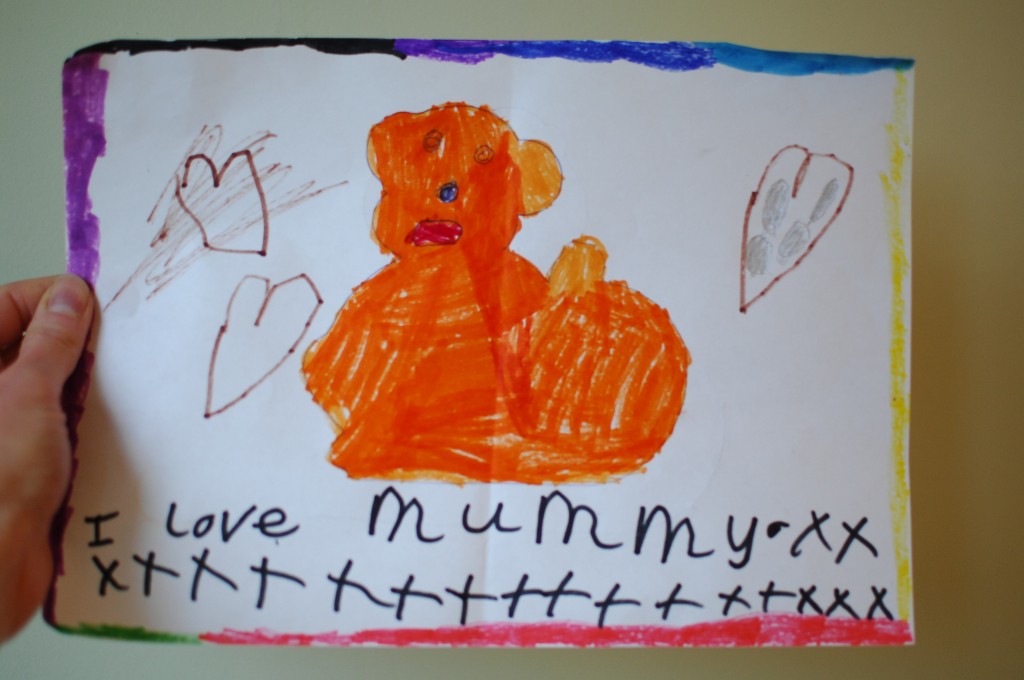 Day 617:  A picture drawn by my littlest 🙂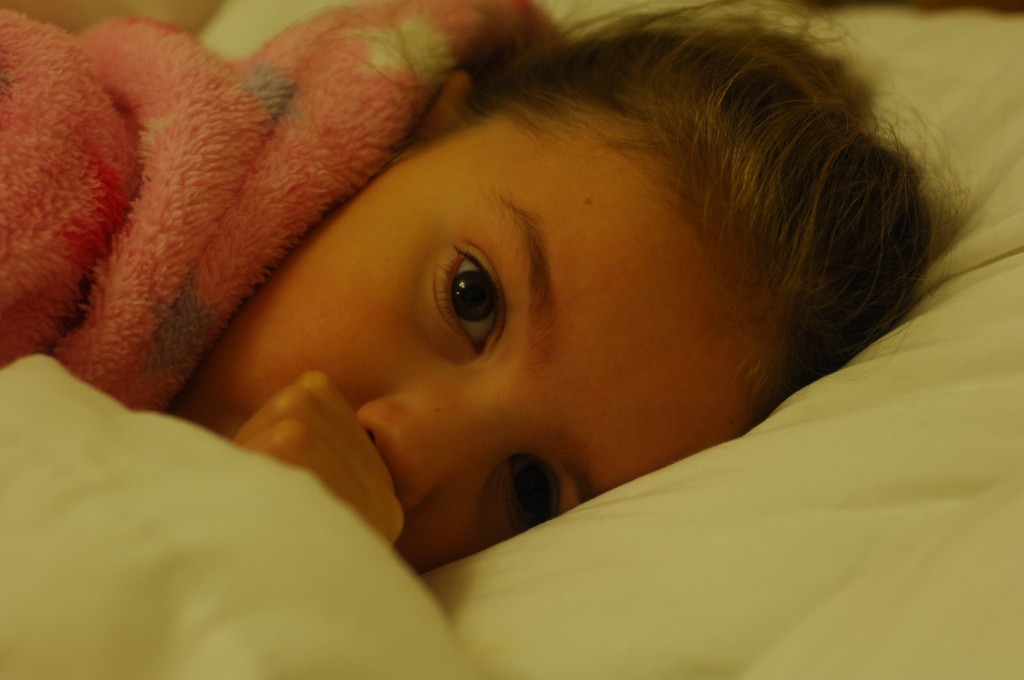 Day 618:  5.30am.  Husband is at work already and I'm just about to go in the shower.  Lola stumbles into the bedroom covered in blood, with more of it pouring thickly from her nose.  I spend half an hour cleaning her up and getting it to stop bleeding, cuddling her and talking with her snuggled in my bed.  Even though it wasn't the best of circumstances (it frightened the life out of both of us!), I do relish these quiet solitary moments with each of my girls as we navigate our busy chaotic lives.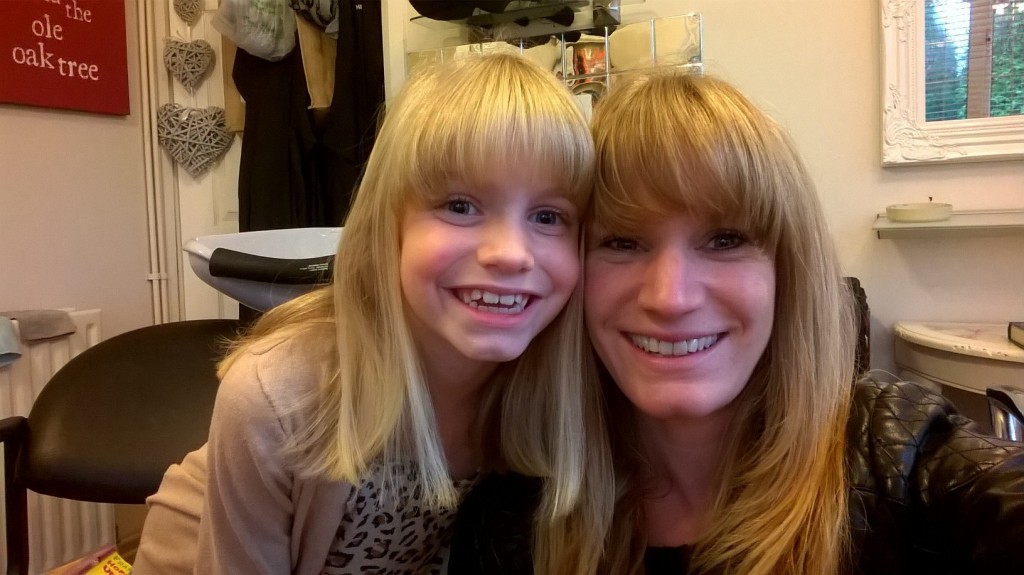 Day 619:  Mimi has been desperate for a fringe for ages (even before I had mine put back in).  When the time finally came round for the girls to have their hair cut, she was so excited.  She absolutely loves it and all she has said all afternoon is "Mummy, I really LOVE my new fringe and I want to keep it forever and ever".  And now we look like twins!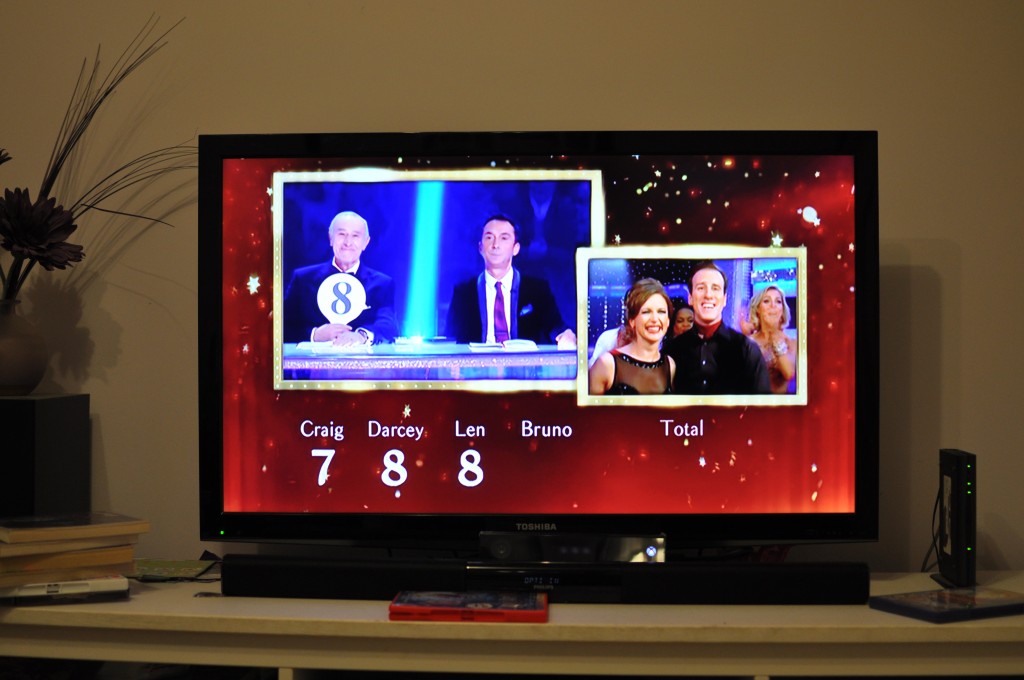 Day 620:  Curled up on the sofa at the end of a rainy, lazy weekend, catching up on Strictly Come Dancing…Bliss 🙂