After Blogtacular last Saturday I spent some time exploring a part of London I'd not really been to before but had always wanted to see up close.  I made my way over to St. Paul's Cathedral and walked around the perimeter trying to take it all in – it's an absolutely magnificent and very beautiful building.
Of course there were plenty of tourists – all oohing and ahhing at the sight of it, getting excited over seeing London buses authoritatively bumbling their way past and bright red telephone boxes that they all took turns at posing in.  There was even a Japanese couple having their wedding photos shot on the lawn at the side with the cathedral looming majestically in the background – I couldn't resist snapping a couple of that scene!
There was a group of young teenage boys skateboarding in one of more secluded corners, all taking it in turns to show off their (really quite remarkable) tricks and skills.  There were hen and stag parties raucously weaving their way along the pavements, business men and women striding purposefully from their offices and the air was full of conversations about the upcoming EU referendum.
And then, in a quiet spot hidden away from the majority of the passing pedestrians, I spotted this.  A defiantly bold statement.  Call it graffiti, call it vandalism, call it art – whatever you call it, someone was spreading the message of love.  It seemed an appropriate choice for today's #projectlove post.
I rarely get involved in political discussions, either on social media or in person.  However this time I'll make an exception and freely admit that I voted to remain in the election on Thursday – I was uncertain right up until the last minute and then decided that being connected is better than being disconnected. We're all just humans doing our best in this crazy world and doing things together has got to be better than doing them apart.
When the results were announced on Friday I felt disappointed but not so much at the final verdict of leaving the EU – more at the negative response on social media.  It felt like we'd become a country divided, and, considering our new position of isolation, that seems like a crazy position to put ourselves in.  We can't control the end result – none of us know what the future is going to hold yet (but I guess that's true in any given moment) – however we can control our responses to it.
To me that means we need to choose love.  Again and again and again.
And so, mystery heart-painter, I salute you.  Love wins.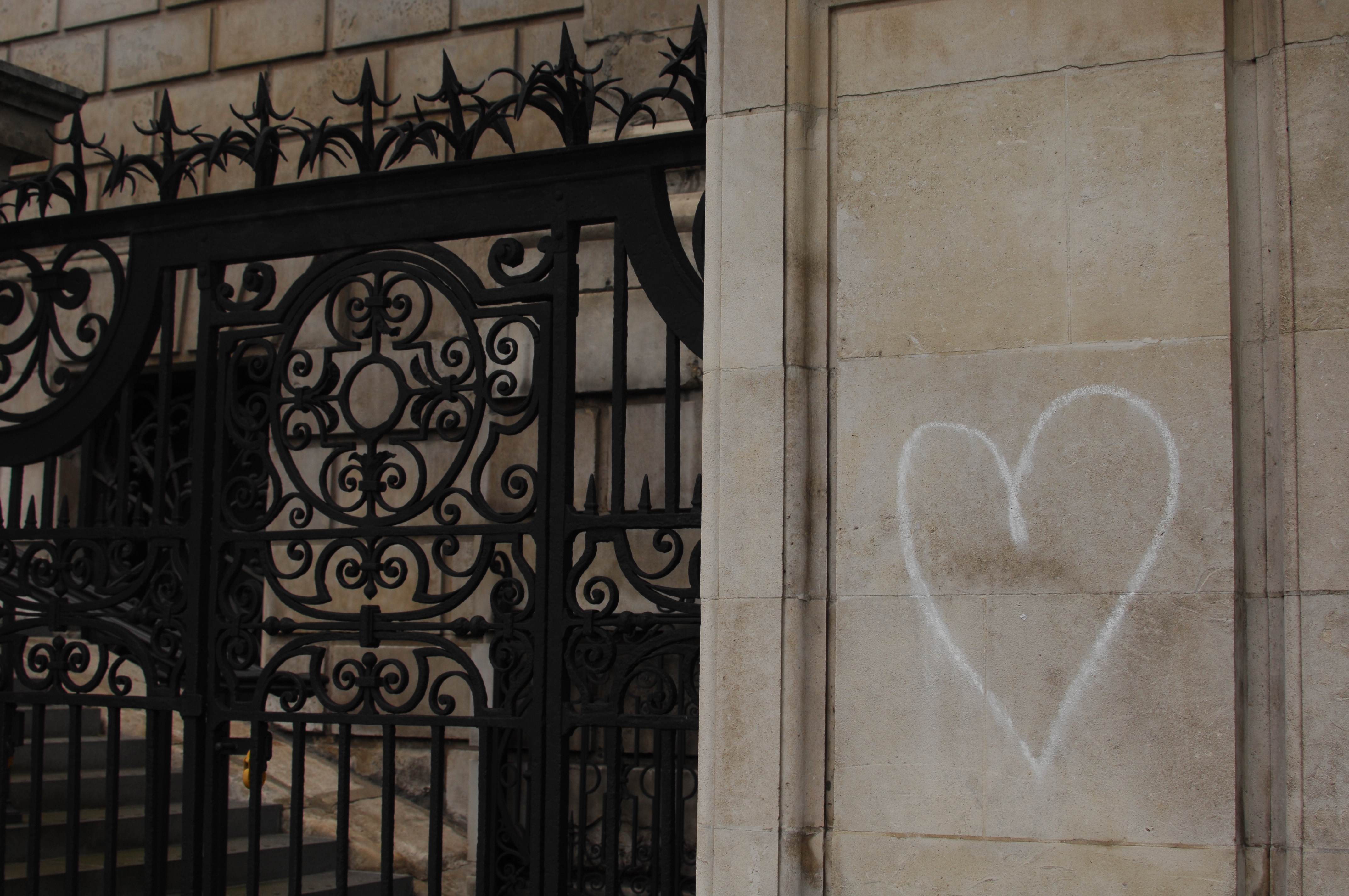 25/52:  17.01pm, Saturday 18th June 2016