I can't quite believe that there are only ten more weeks left of Project Love.  As I look back over the images I've featured so far that have captured 'Love' in some way over the last nine and a half months of 2016, my heart feels happy.  They are all so varied and really that's what the project is all about – showing just how many different interpretations of love there are in the world (and these are us the ones that I've seen and captured through my lens).
I love this one of my little tribe.  The girls ADORE their big sister, and count down the days until she next comes to visit.  And in turn she's brilliant with them.  We've got her for the whole of half term – this was taken on day one of the holiday.
All four of the girls love snuggling up on the sofa with their Daddy.  Although, in the spirit of full disclosure and honesty, they always grumble soooo much when I ask if I can take some photos of them like this, even though they usually end up collapsing into giggles after about five minutes.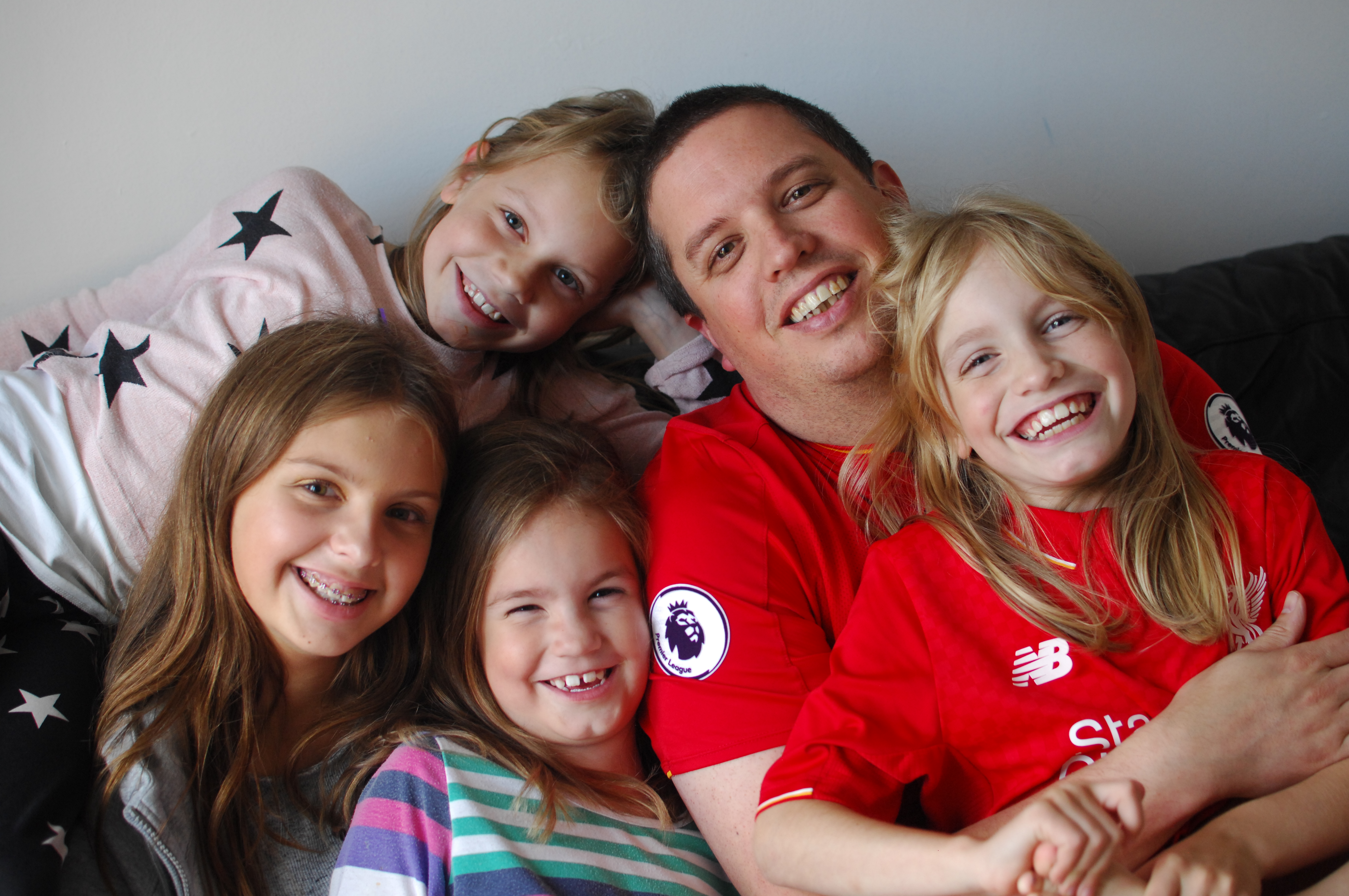 42/42: 11.23am, Saturday 22nd October 2016