Group hug!
I've mentioned plenty of times before how much the girls love it when their big sister Sophie comes to visit and we've been lucky enough to have her with us for almost the whole of half term.
I caught this moment of all four of them having a big cuddle together while we were out at the pumpkin patch the other day choosing our pumpkins for Halloween.
I love how much they love each other – sisters definitely have a special kind of bond.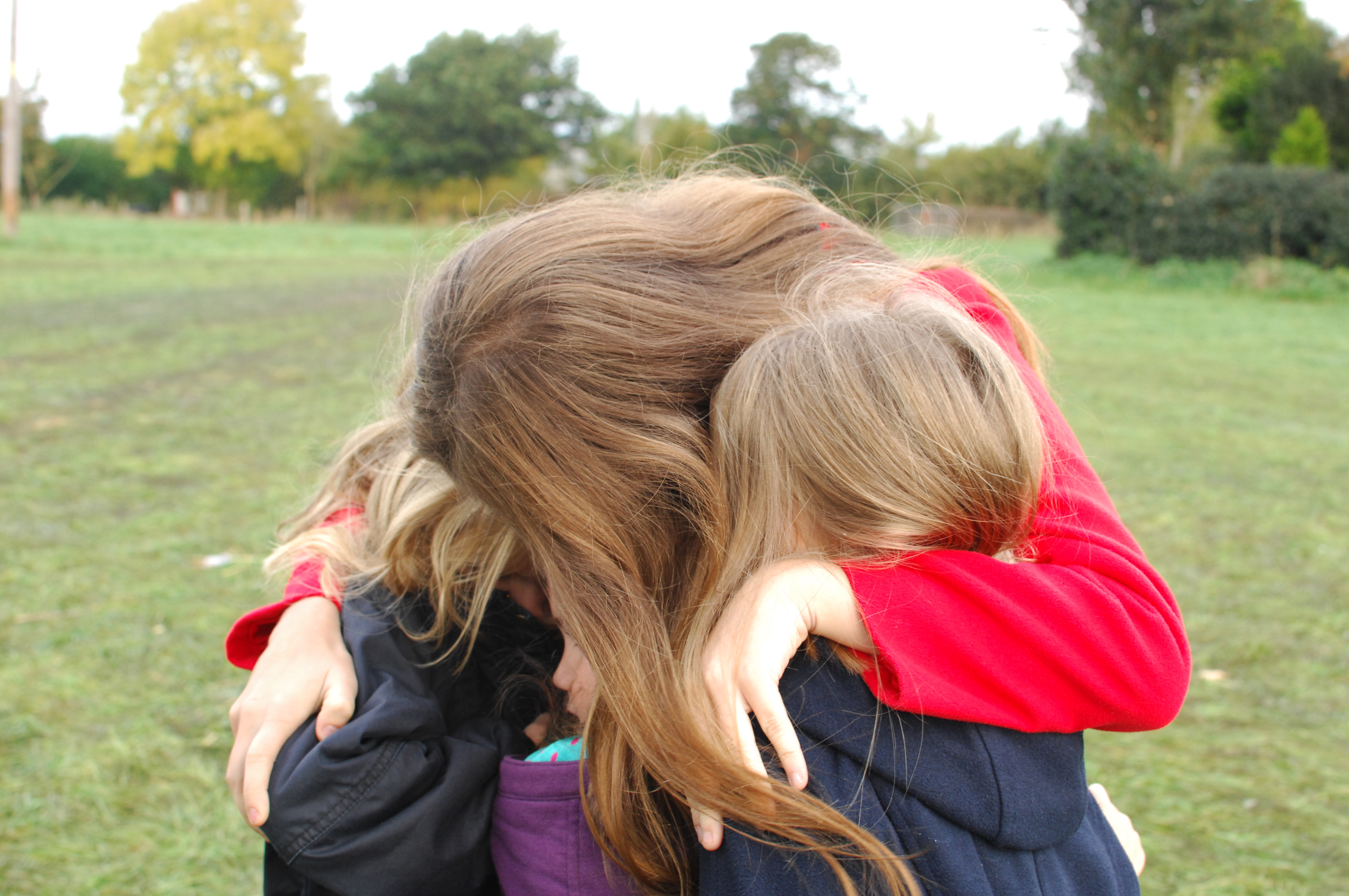 43/52:  11.08am, Thursday 27th October 2016