June has been an absolutely beautiful month – full of sunshine and hot weather and fun adventures.  We're very much on the countdown towards the summer holidays now with just three weeks of school left before the six week break.  We're all looking forward to having no fixed schedule; going on day trips; enjoying slow, lazy mornings; planning a couple of bigger adventures; and (most importantly) spending lots of time together before Ella starts high school in September and Mimi & Lola move up to years 6 and 4 respectively.  It's going to be a season of changes for sure, so I really want to make sure this summer is a truly memorable one.
Here are all the little things I've been loving lately throughout June…
READ
Most of my evenings are currently spent staring at my laptop, fitting in as much writing/photo editing/email answering/website tweaking as I can because despite my best efforts there is never enough time during the day to get everything done.  Normally I feel awful about doing this rather than being present with my husband, even though I know he's more than happy to sit and watch his Marvel TV programmes uninterrupted whilst I'm tapping away.  However, whilst the football World Cup is on I don't feel guilty about it at all to be honest #footballwidow.
Sometimes though, my eyes and brain demand a break and I've picked up my book instead.  I'm powering through Harry Potter and the Half Blood Prince after really struggling with The Order of the Phoenix – gosh that one felt like a chore.  I'm finding the sixth book much easier and far more enjoyable too.  I've no idea why!  I read almost half the book on my train journey to London (see the 'Made' section below) and I'm determined to finish it before we go on holiday next month so I can just take the final book with me.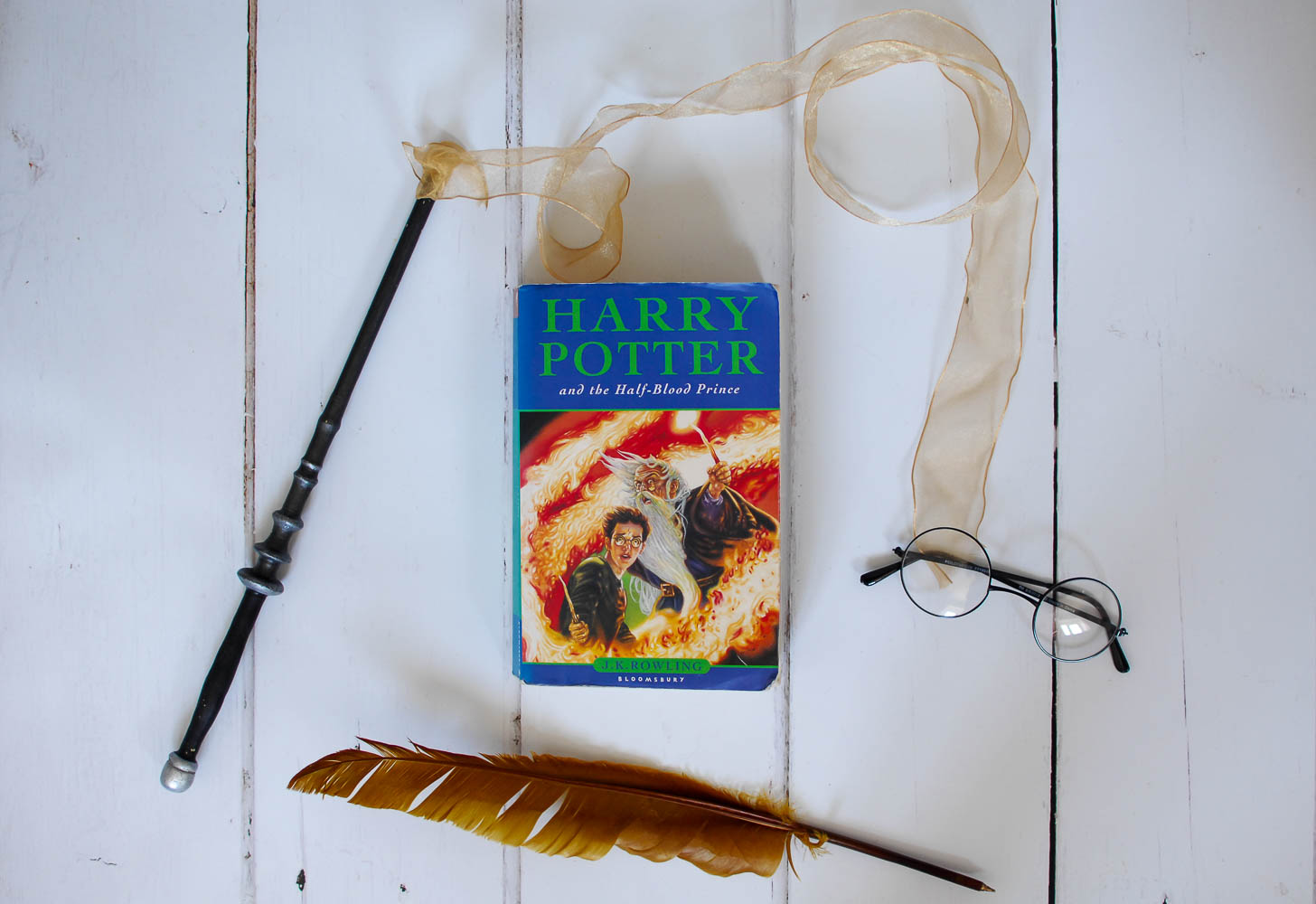 Which leads me neatly on to a couple of blog posts I've bookmarked to re-read in advance of our trip – we're heading to the exact same region of the Italian Lakes and whilst I already have a huge list of places to visit and things to do in the area thanks to my trust Lonely Planet guide, it's always good to read about other people's recommendations and experiences.  Katy from Otis and Us stayed with her family in the villa next door to the one we're going to be staying in and she has three children too so it was good to get some tips on family friendly places to explore.  Her post from when they visited during the Easter holidays has got me so excited about our summer break.  Ditto this post from Lisa at Travel Loving Family – it was actually her post that convinced me to book a holiday in the area in the first place.
WATCHED
This month's sporting fixtures through school have included cricket and athletics.  Mimi LOVED the all-day cricket tournament she was involved in at the start of the month and even got approached by the organiser who told her that she should consider applying for the county level team.
In the following weeks Mimi and Ella both competed in the annual inter-school athletics competition for Years 5 & 6 and I really love watching them take part – it's my favourite event of the year.  The bleachers are jam-packed with teachers and parents cheering on their own students and children as well as encouraging everyone else who is taking part, and the atmosphere is charged with competitiveness, good sportsmanship and fun.
Mimi ran the 200m and the relay, and Ella entered the 100m and the relay.  They didn't quite make it onto the podium this year in any of their races but it really didn't matter – they enjoyed themselves immensely and came home satisfied that they'd done their best.  Proud doesn't even begin to describe how I feel when I watch them.  Lola takes part in the Year 4 event next week (she's in the skipping race) and I'm already looking forward to it.
Mid-month we got an exciting last minute invitation to try out the brand new luxury glamping tents in the Avenue of Kings at the Knight's Village at Warwick Castle over Father's Day weekend and as part of our stay we got entry into the Castle itself.
Warwick Castle is such a fantastic day out for families and we enjoyed every minute of it.  We watched the 'Flight of the Eagles' bird of prey show which was brilliant; saw The Mighty Trebuchet catapult an enormous rock across the grounds; and were treated to a thrilling performance of the War of the Roses Live show – our favourite by far.  Daredevil jousting, exciting swordfights and an incredibly well told tale of how Henry Tudor came to power had us all captivated.  It was absolutely fantastic and I can highly recommend you take a day trip to Warwick Castle over the summer if you get the chance.
I made this little video of our adventure for our memories and the girls have already watched it a dozen times!
HEARD
I heard all about my Mum and Stepdad's holiday in Spain when they came up to visit last weekend.  I really missed my Mum while she was away and it was lovely to hear all her news and what they got up to.  We went for a walk in the sunshine with Lola to one of my favourite places – the Stepping Stones on Cannock Chase – whilst the husband, my Stepdad and the other two girls watched England beat Panama in the World Cup on TV.  It's been one of my favourite memories from the month even with all the other things we've done – we chatted and played on the rope swings and even befriended a newt.
I also heard all about Ella's new High School when I went there for a parent's induction meeting last week.  I met her tutor (who thankfully seems to be lovely), found out which of her friends are going to be in her class, got given uniform and equipment lists, and heard all about what she'll be getting up to both on her transition/induction day there next week and what will happen during her first few days there in September.  I still can't believe she's going to High School – she's definitely ready for it academically, it's just the emotional side I'm not so sure about.  It's going to be a learning curve for us all as we adapt to a new routine and whilst I am feeling a bit nervous for her, I'm excited for her too.
MADE
After years of putting it off and not being able to make up our minds what to do with it, we finally made the decision to have our loft boarded out so we can use it for storage space, something that our house has precious little of.  It only took a day and I was super impressed with the company we used.  It's made such a difference already – we have so much more space!
All the things I'm trying to sell; Christmas decorations; the few of my Dad's belongings that I have; multiple suitcases; everything that used to be hidden under our bed or piled up in our bedroom and on the landing, cluttering up our house and making me feel immensely stressed every time I looked at it… it's all gone up there and it looks SO much better!  It *almost* feels like a new house, though I still have a lot more sorting out to do.  I feel like I have room to breathe and that I can actually see our house properly now, which means we can decide how we want it to look after a decade of it being a bit of a half-finished project.
One super-exciting thing that happened was that I made the trip down to London to see my friend Amy, who I met at Leap Retreat in Colorado last September.  She and her family are from Boston, USA and they stopped off in London for a weekend for the first part of a journey around Europe.  I couldn't have her come all the way over to the UK and not pop down to meet up with her.  I was a little nervous – after all I'd only spent three days with her in Colorado.
Of course my nerves were completely unfounded – she spotted me first, ran up to me and gave me a big hug and we instantly clicked as if we'd known each other forever.  We met at the British Museum, somewhere I've never been before and it was such an incredible place – I've got to take my girls there.  I loved the Ancient Egyptian section – seeing artefacts that were over 4,000 years old was pretty mind-blowing, as were the mummies and sarcophaguses.  The section on Sutton Hoo was fascinating, and the Rosetta Stone – wow!
It felt really special to meet her family – her two beautiful daughters and her lovely husband – and I'm hoping that one day we'll be able to make the trip to Boston to see her in her home state.  She's a fabulous photographer and filmmaker – take a look at some of her work, it's so inspiring.
WORE
The heatwave has seen me in skirts or shorts and loose-ish TShirts or vest tops in an attempt to stay cool.  I love this weather so much – the feel of the sun on my skin, the freckles that appear, the way my hair lightens in the sun, bare feet, blue skies, open windows.  I just feel more… me.
I ordered this dress (in plain black, which I think they've now sold out of)) from New Look online, keeping everything crossed that it would fit and it did!  I can't wait to wear it in Italy.  I also ordered this slightly midriff-baring top and wasn't sure if I'd be brave enough to actually wear it. After all, I am a thirty-five year old Mum of three.  And when it arrived I loved it, thought "stuff it" and wore it anyway.
AND FINALLY…
We celebrated our four-year wedding anniversary this month.  The husband organised for his Dad to come round and babysit and we went out for dinner, trying out our new local Zizzi's for the first time.  We were home by 9pm (we're so old!) but it was lovely to have a couple of hours to just be 'us'.  He spoilt me with beautiful bouquet of a dozen red roses as well 🙂
The teenager has now finished her GCSEs and had her Year 11 prom last night.  From the couple of photos she sent us of her in her dress before she left I think it's safe to say she'll have had a brilliant time.  She's coming up to stay this weekend (the last time we'll be seeing her for a couple of months as she has a summer full of plans) and I'm sure we'll hear all about it.
I'm so excited for the rest of the summer.  This first month of it has been brilliant and we have so much to look forward to over the next couple of months before all the changes and newness that September will bring.
Linking up with Coffee Work Sleep Repeat's 'Little Loves':