I'm not quite sure how we're suddenly at the end of October?  The first half term stretch of the new school year is finally over alnd we're all looking forward to a week off just pootling around the house and enjoying a few fun autumnal adventures because there haven't been very many of those recently – it feels like we've mostly been treading water and trying to stay afloat amidst, well, the usual messy chaos of life I suppose.  Despite this (or maybe because of it?  After all, some of the most memorable a beautiful moments are completely and utterly ordinary) we've enjoyed time together and all the small moments that October has had to offer.
Here are all the little things I've been loving lately throughout October…
READ
I've really struggled to know what to read lately.  I have a stack of new books piled up that I want to get started on, and have been completely unable to decide which one to begin next, not quite sure whether I wanted fiction or non-fiction, work/personal development-related or pleasure.  In the end I followed my instincts and picked up a book that's sort of a mix of everything.  It's one I've read before (the pile of new books will have to wait!) and I've been feeling a real pull towards it in recent weeks: 'The Five People You Meet In Heaven' by Mitch Albom.
I love all of his books – they're such wonderful stories, full of life lessons and thoughtful observations.  They just get to you deep down inside somehow.  I think perhaps I must have needed some of the reminders in this one and that's why I felt drawn to it.  This extract from the very first chapter really resonated: "Had he known his death was imminent, he might have gone somewhere else.  Instead, he did what we all do.  He went about his dull routine as if all the days in the world were still to come".
Ever since I was a teenager I've had a real urgency to make the most of every single day and that has only intensified over the years as I've lost people I love (my Grandparents and my Dad) and awful things (like cancer, divorce and baby loss) have happened to good people – you really have no idea what's coming next.  Anything could happen.  And so I do my best to channel that urgency in a healthy & positive way – by doing things I love and spending time with family – but the routine is still most definitely there.  In many ways it's unavoidable as work and school dictate how much of my time gets spent, but I'm sure I could break out of it more by saying yes to things that I often say no to and making different choices when faced with a scary change.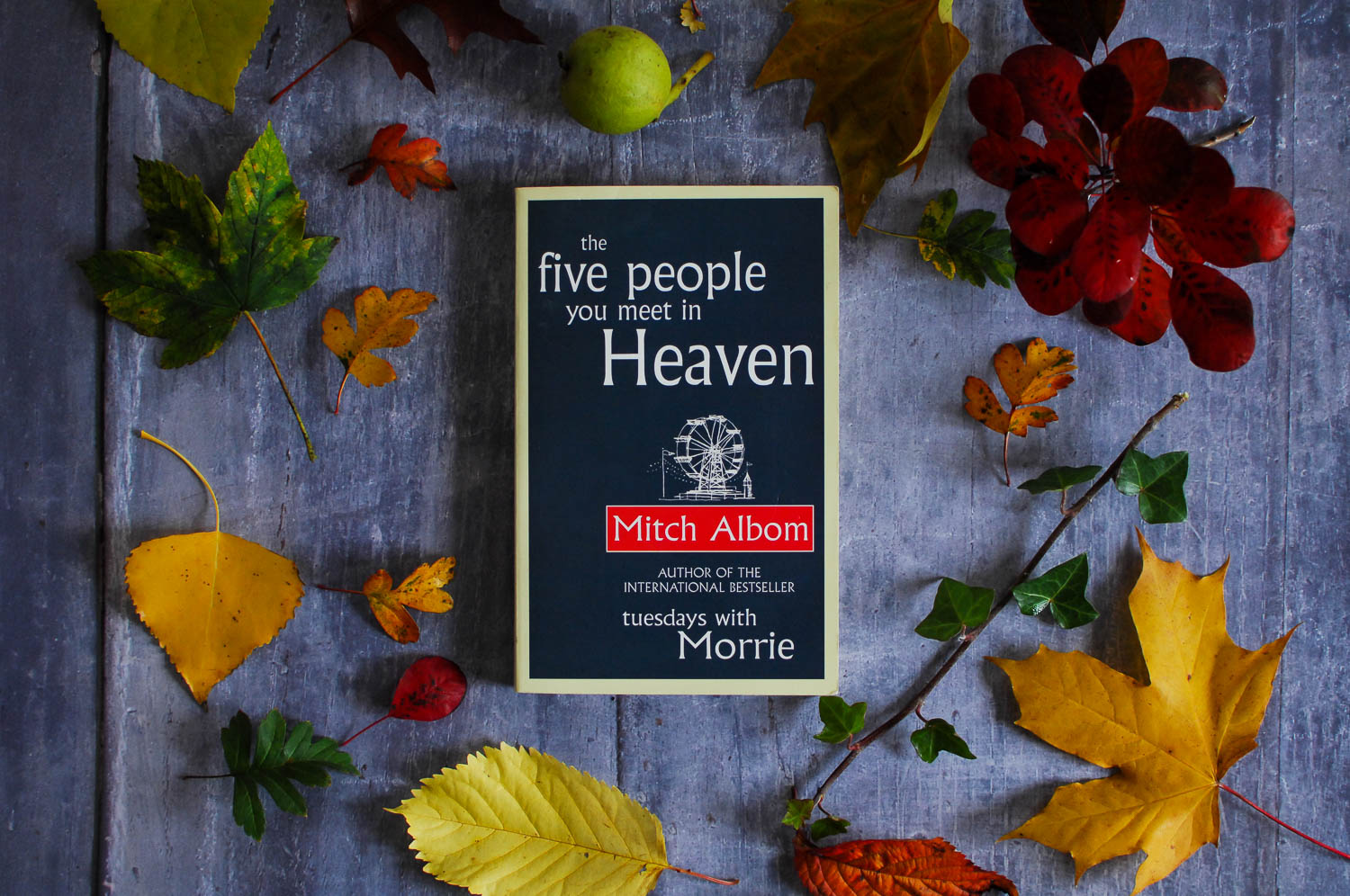 Some evenings I've felt so exhausted that I've just not felt able to concentrate on a book that requires me to think deeply about life and death and the meaning of the universe.  And so I've been working my way through the backlog of The Simple Things magazines that has built up in recent months and finally caught up on July, August, September and October, just in time for November's issue to land on my doormat!  It's such a lovely magazine full of beautiful words and images, and it serves as a clear reminder to slow down – almost a direct contrast to the feeling of urgency I was talking about earlier.  Perhaps making the most of every day doesn't mean squeezing something into every last moment – maybe it means savouring every ordinary moment as fully as possible instead?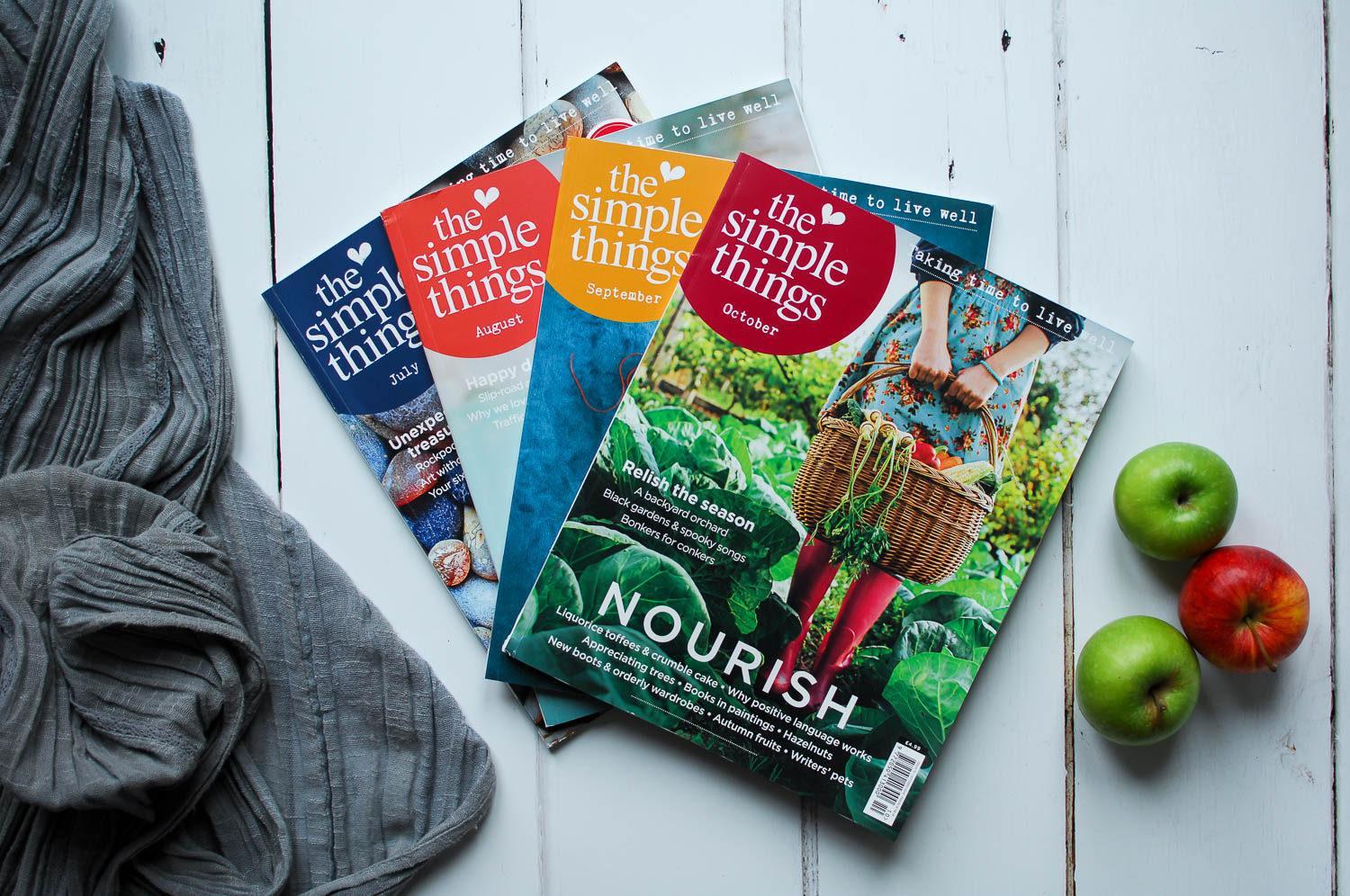 On a lighter note, I read Mimi's application to become a Sports Ambassador at her school.  She came running out of school and it was the first thing she told me about – normally I get a shrug of the shoulders and a non-committal "it was ok" when I ask her about her day.  As soon as we got home she sat down to start writing her application and spent absolutely ages on it, putting a lot of thought and effort into it.  PE/sports events and Art are pretty much the only things she likes at school (although she's not a fan of sports day itself!) and to see her all fired up and excited about something that's so important to her which is related to school is lovely.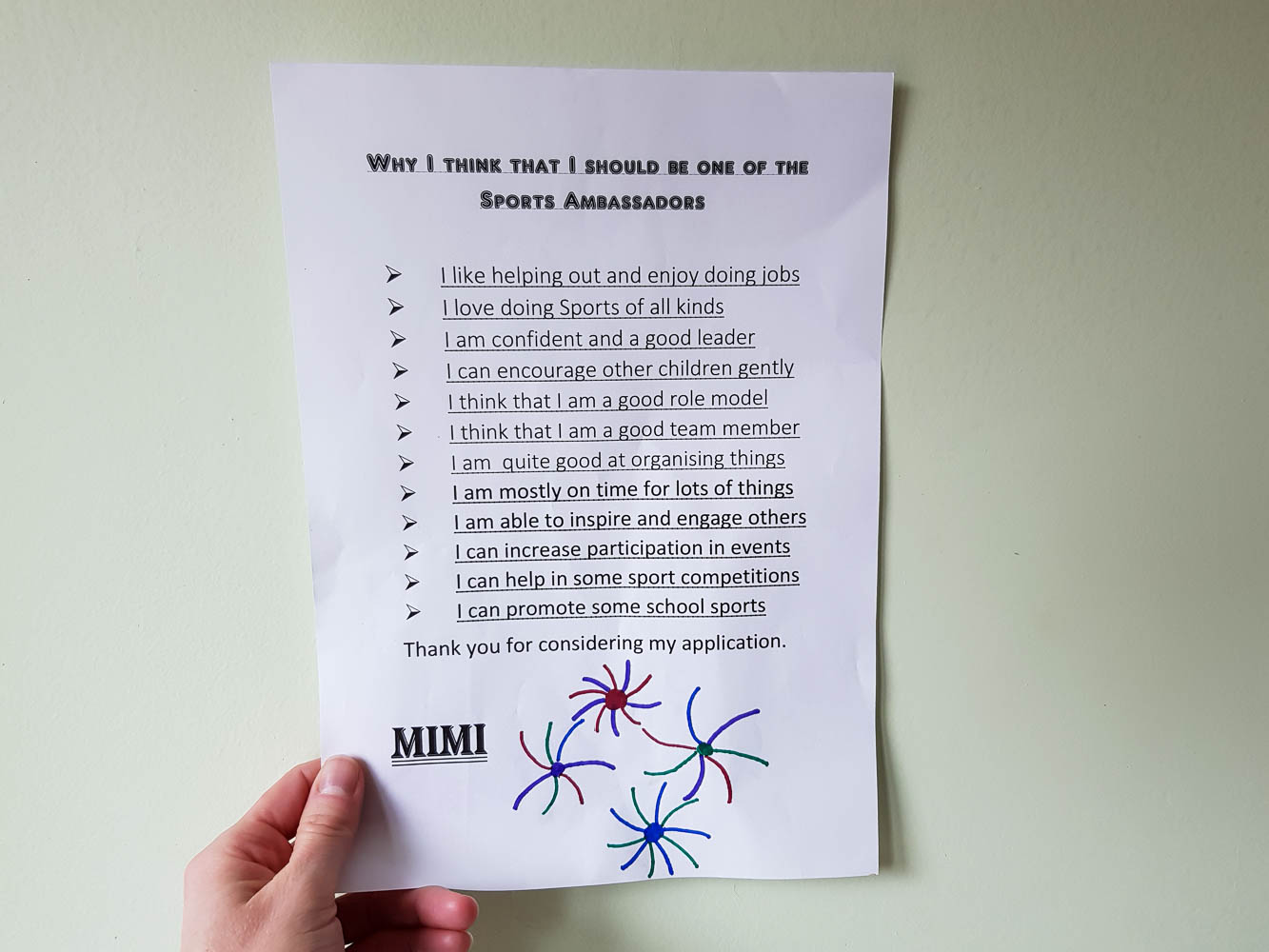 WATCHED
This time last year we'd just arrived home from our holiday-of-a-lifetime in Walt Disney World Florida.  None of us can believe a whole year has passed and we've spent a lot of time this month remembering everything we got up to and reminiscing.  We actually talk about that holiday almost every day at some point or another – that's how much we loved it there, and all of us want to go back again for sure.  The girls keep asking to watch our Disney vlog and every time we watch it, it brings back so many happy memories.  We're saving hard and hope to be able to return within the next couple of years – next time we'll visit Universal Studios (The Wizarding World Of Harry Potter is high up on our list of must-dos) and explore a bit more of what Florida has to offer beyond the Disney Parks, including Orlando itself and some of the beaches on the East and West Coasts of the Sunshine State (although a trip to The Magic Kingdom to see the Castle is pretty much the law, right?)
As usual I've spent significant amounts of time watching Mimi play in various after school sports competitions – two lots of netball tournaments this month.  The husband took her to a football competition too where she scored every single goal for her team!
The Autumn skies have been continuing the trend they set in September – the sunsets have been absolutely stunning this month.  October has been such a treat weather-wise, with the beautiful sunsets being the icing on the cake.  I often find myself spending ten minutes or so every evening just staring out of my daughter's bedroom window watching the sunset, marvelling at how the colours shift and change and then suddenly they're gone.  The nights are certainly drawing in now, the clocks go back this weekend and evenings are feeling cosy: slippers, closed curtains, warming food for dinner and Strictly Come Dancing on the TV.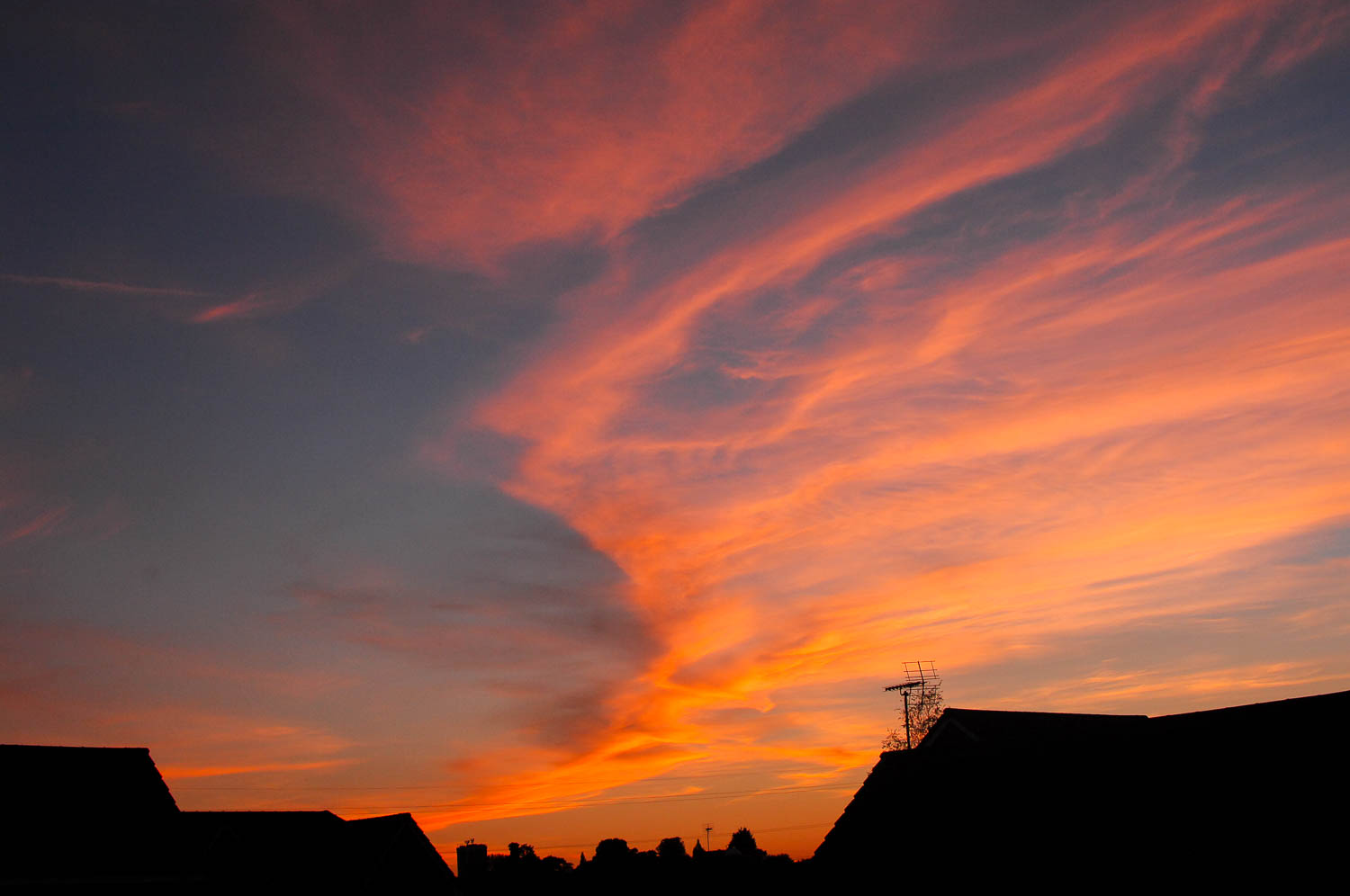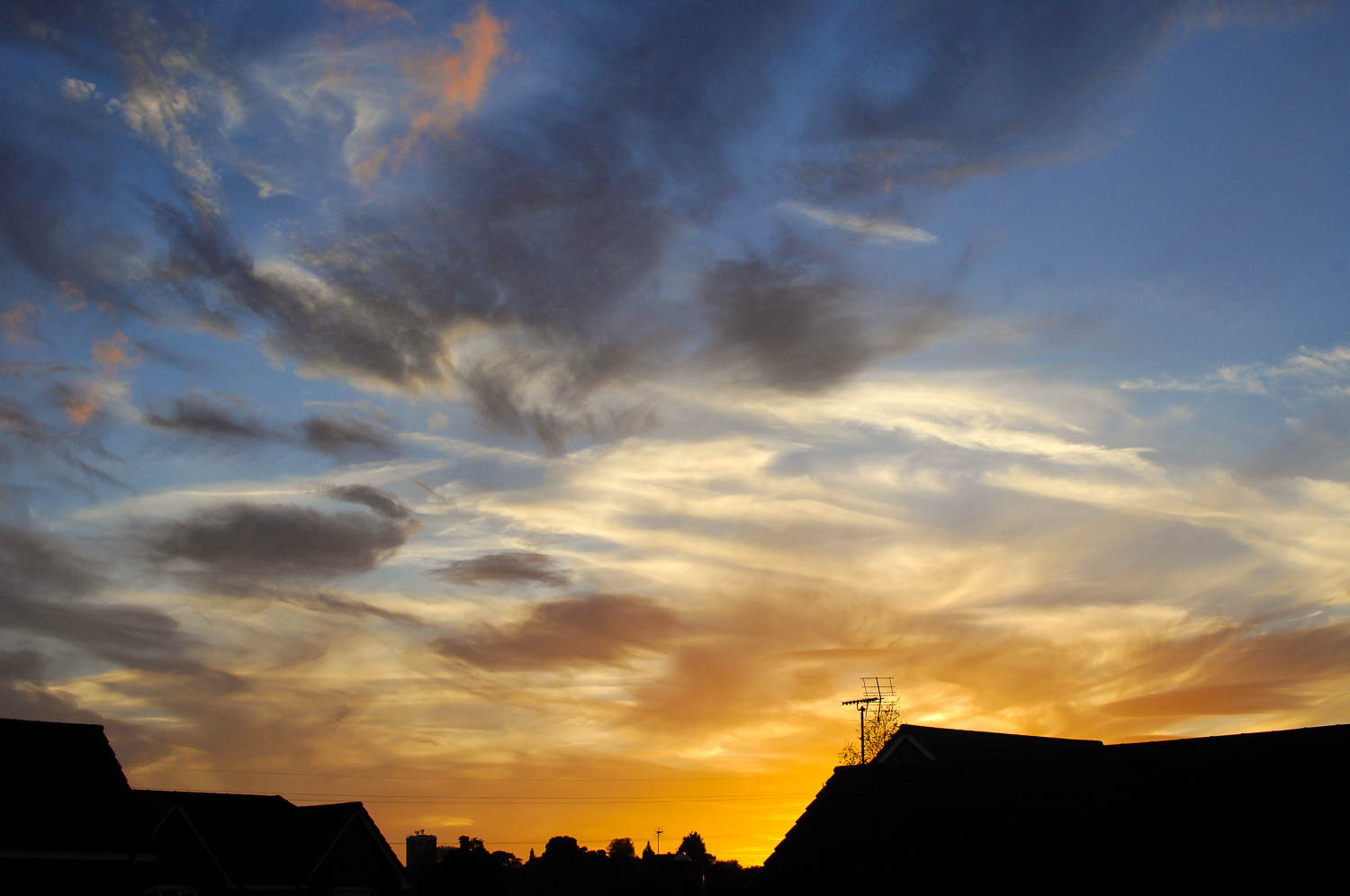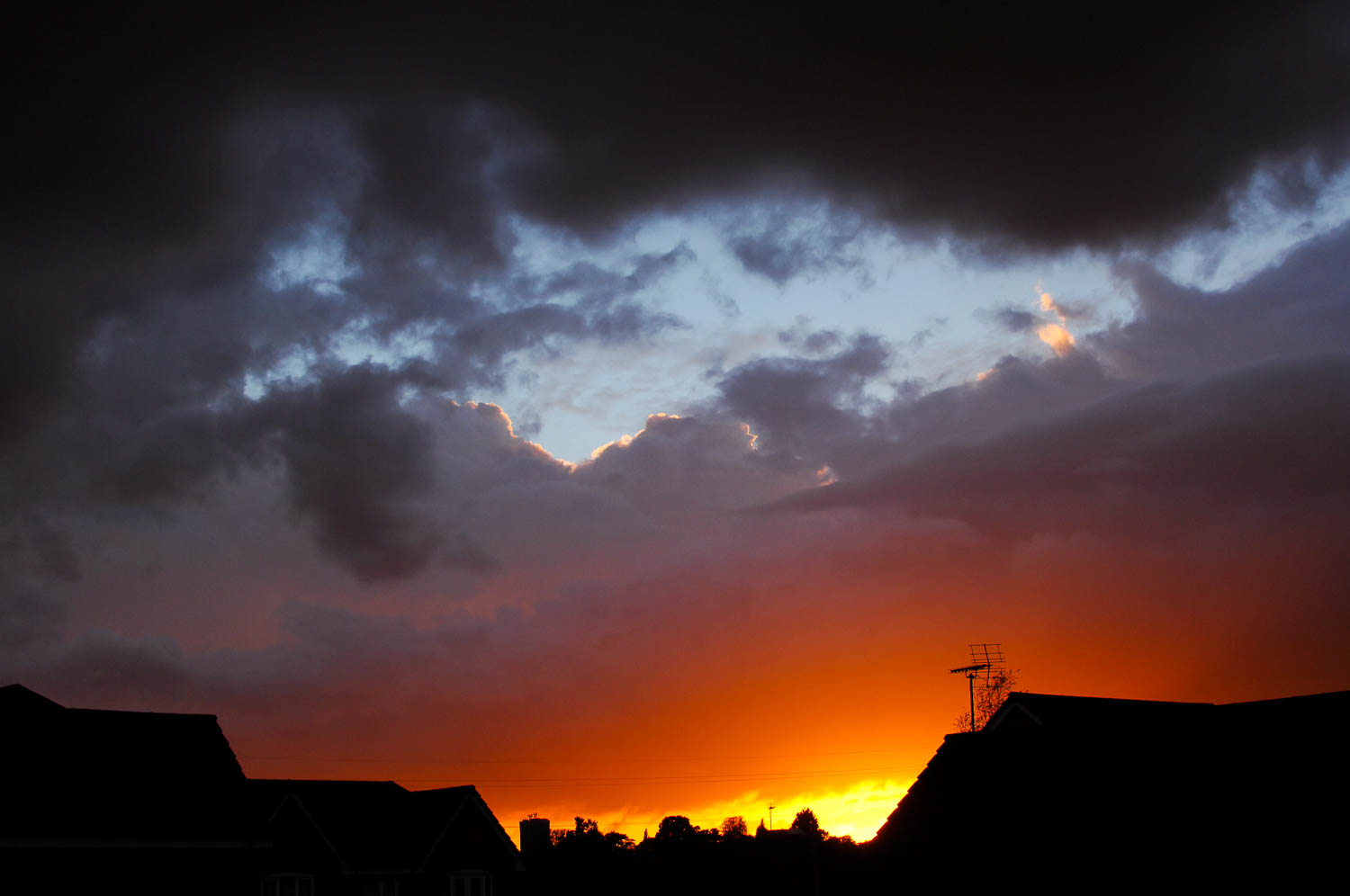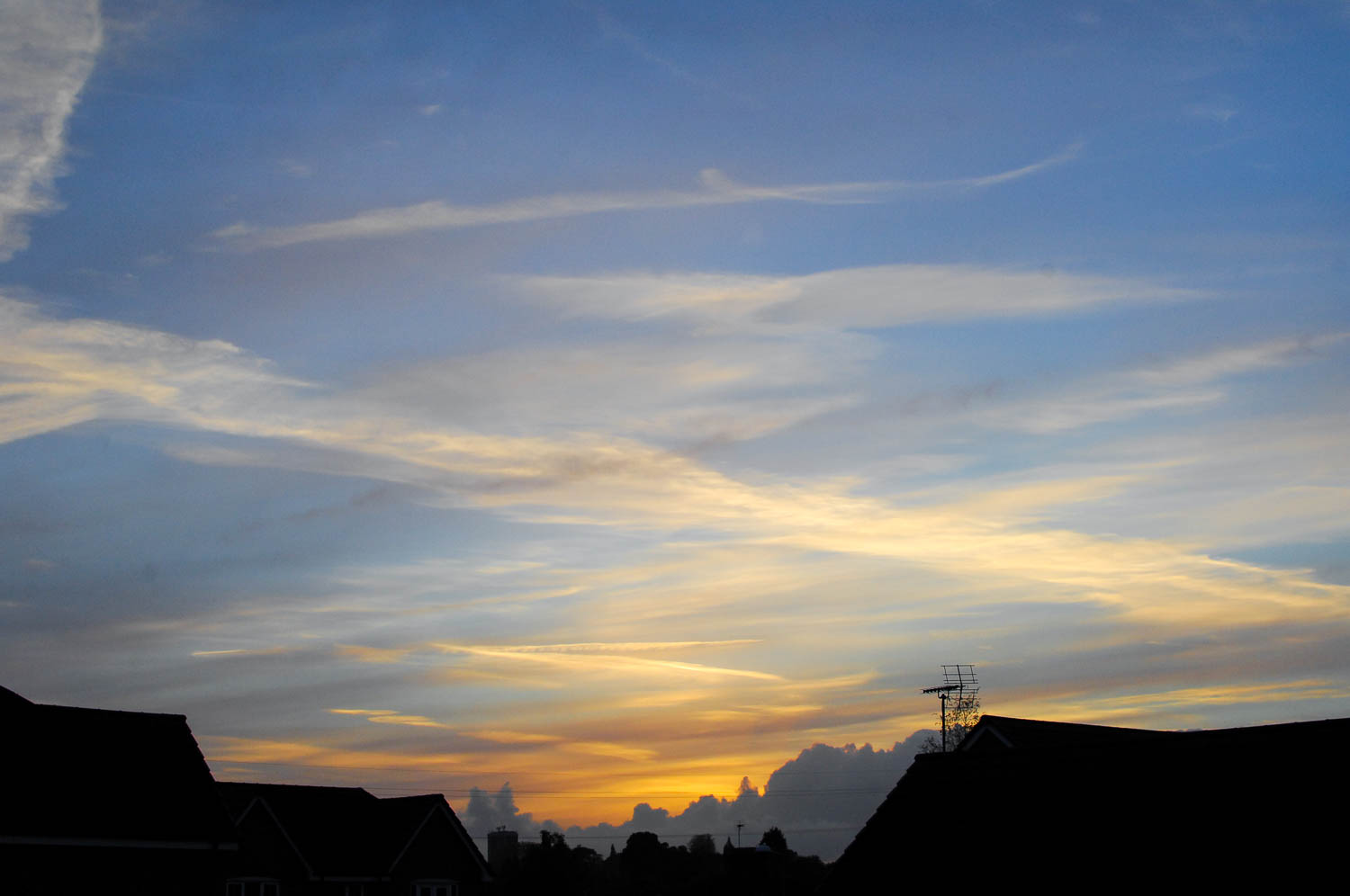 Mimi and I have been looking round all of the local high schools this month in preparation for making her application for where she wants to go next September, just like we did this time last year with Ella.  As usual there were lots of fun activities in each department to entice you to choose that school.  Our favourite by far this year was in one of the Science Departments where I watched Mimi have her hands set of fire!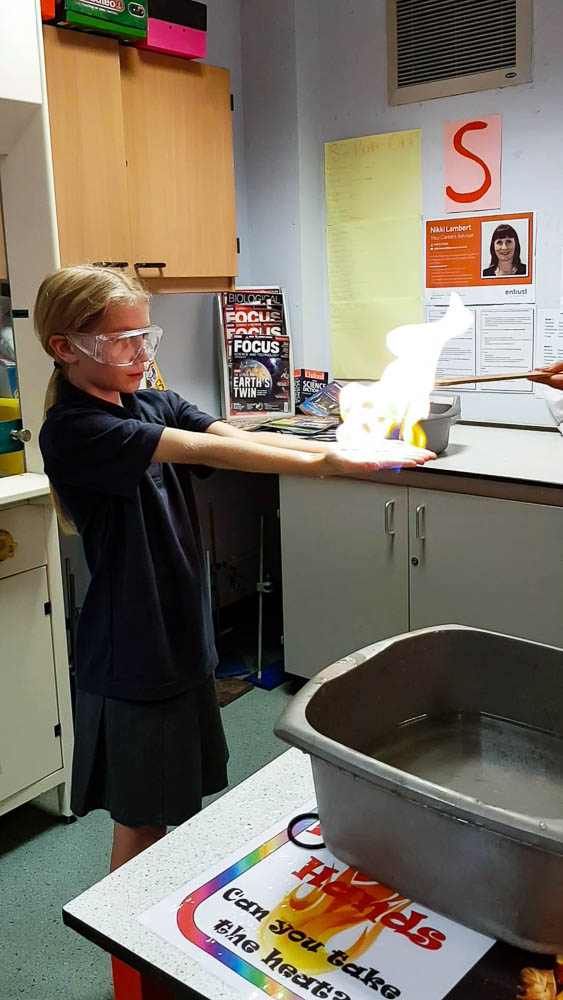 HEARD
All my favourite school songs at Mimi and Lola's Harvest Festival – 'Cauliflowers Fluffy' and 'Autumn Days When The Grass Is Jewelled'.  It's my favourite assembly to go to every year and I shall miss it terribly once they're all in high school in a few years time.  I remember singing those two songs in assemblies when I was at primary school and hearing them always brings back happy memories of childhood.
We also heard that Mimi had been chosen to receive a special award at the school's Celebration Assembly, held at the end of every half term.  She was given the Sports Award for being such an enthusiastic team member, for entering every single school sports competition without hesitation and for her excellent leadership skills when captaining a football match.  She's thrilled, bless her, and I couldn't be more proud.
MADE
After all the visits to different high schools that we've been making this month, we made the final application to the admissions team with Mimi's choices of high schools in order of priority.  It's a waiting game now – we don't find out until March which school she will be allocated.  I can't believe that this time next year I'll have two girls in high school!
Ella made 'Banana and Blueberry Breakfast Muffins' as a practice run for a food technology assignment and they were utterly delicious.  Porridge oats and Greek yoghurt were among the secret ingredients and I know for sure we'll be making them again.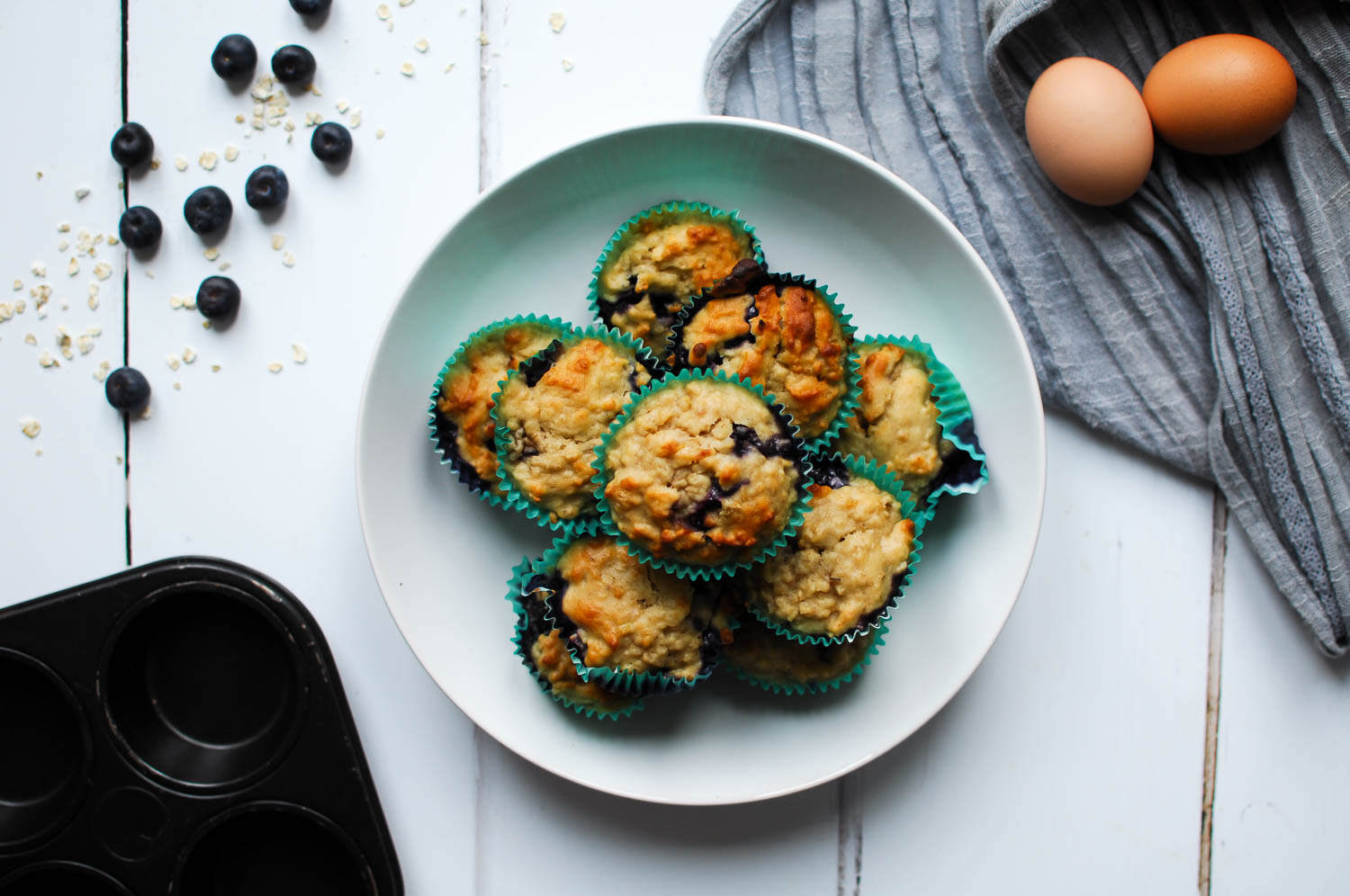 It's half term as of tomorrow and so we've been making plans of all the things we want to do together.  Pumpkin picking and carving; Halloween baking; a visit to a National Trust property to meetup with friends we haven't seen since the summer; both my Mum and the teenager coming to stay; maybe a movie and pizza night; a possible trip to the cinema; long walks in crunchy leaves; mugs of hot chocolate; and lots of lazy mornings & lie-ins (for the girls anyway!) to rest and recharge after 7 1/2 long weeks of school, ready for the busy next stretch in the lead up to Christmas.  I honestly can't wait – I love having my girls home even if they do drive me crazy with their bickering.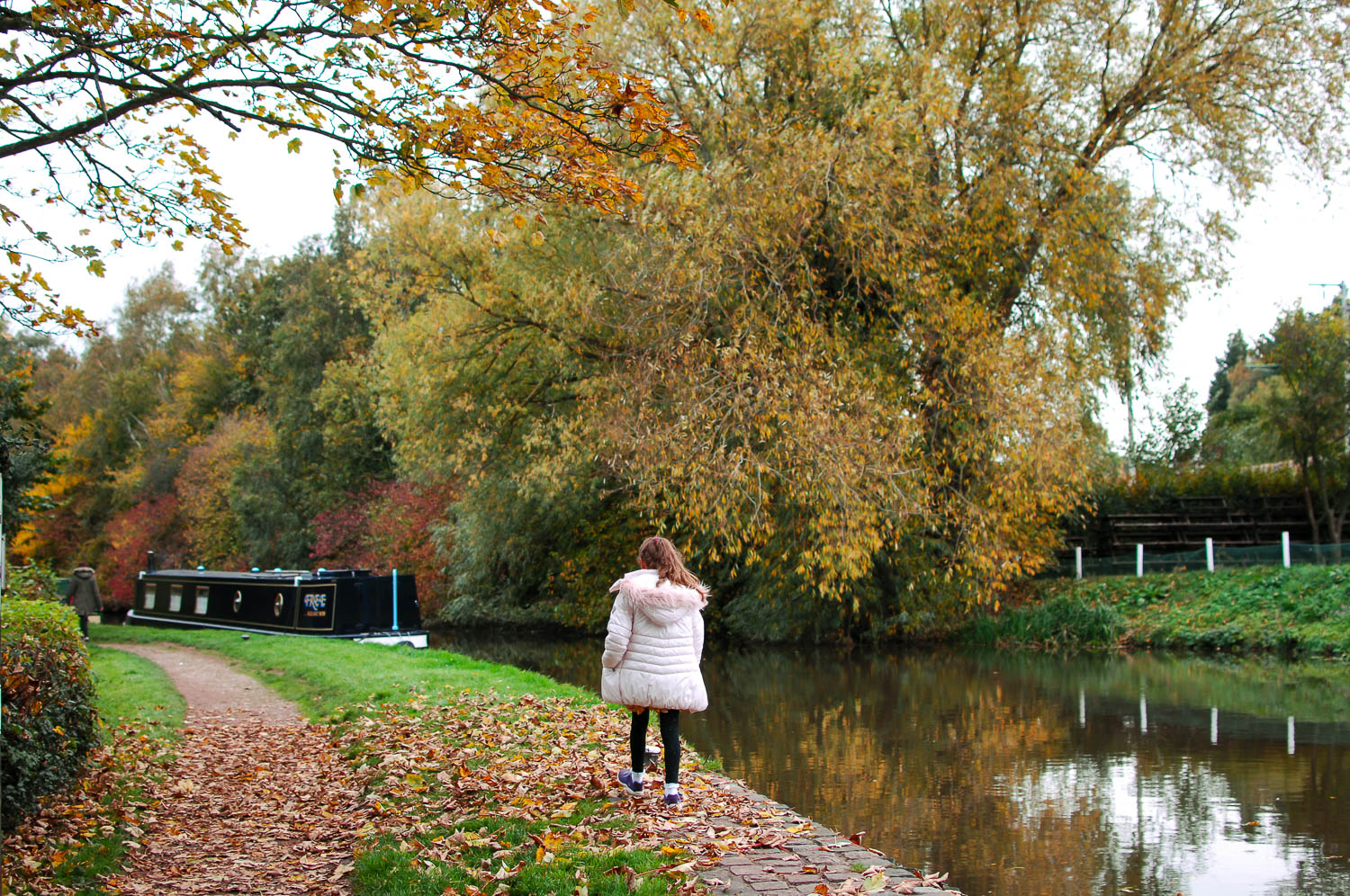 Talking of the 'C' word… I've made a little bit of a start on the Christmas shopping.  December feels like ages away at the moment but I know it's going to go super fast once half term is over and we've got four birthdays between now and then to plan for as well (the teenager turns 17, Ella will be 12, we'll be celebrating the husband's 40th and Lola will be 9 – very bad planning on our part with regards to timing!) so being organised for Christmas is essential.  My annual spreadsheet (yes, there is a spreadsheet!) is filling up with ideas for thoughtful gifts and lists of what I have bought so far.
WORE
We have been incredibly lucky with the weather this Autumn so far I think.  After the glorious summer we had I was expecting Autumn to be a complete wash-out but actually, apart from one wild, wet and windy weekend in the middle, it's been beautifully sunny!  It's been tricky to know what to wear though as the mornings have been freezing and the afternoons have been warm so it's been a complete mix of welly boots, furry hoods and winter coats one day, then short sleeved TShirts with ballet pumps the next!
AND FINALLY…
We spent a gorgeously sunny afternoon at Trentham at the start of the month,where we met up with Kerri-Ann from Life As Our Little Family.  We popped into a café for a hot chocolate and cake and then simply went for a wander with our cameras, chatting as we walked.  It's always lovely to see her and she's been such a huge source of advice for me since I started my blog two and a half years ago.  I took some photos of her for an outfit blog post and she captured some of me with my girls because I have hardly any images with me in them.  It's so important to get in the frame and I absolutely love these shots – they're my new favourites.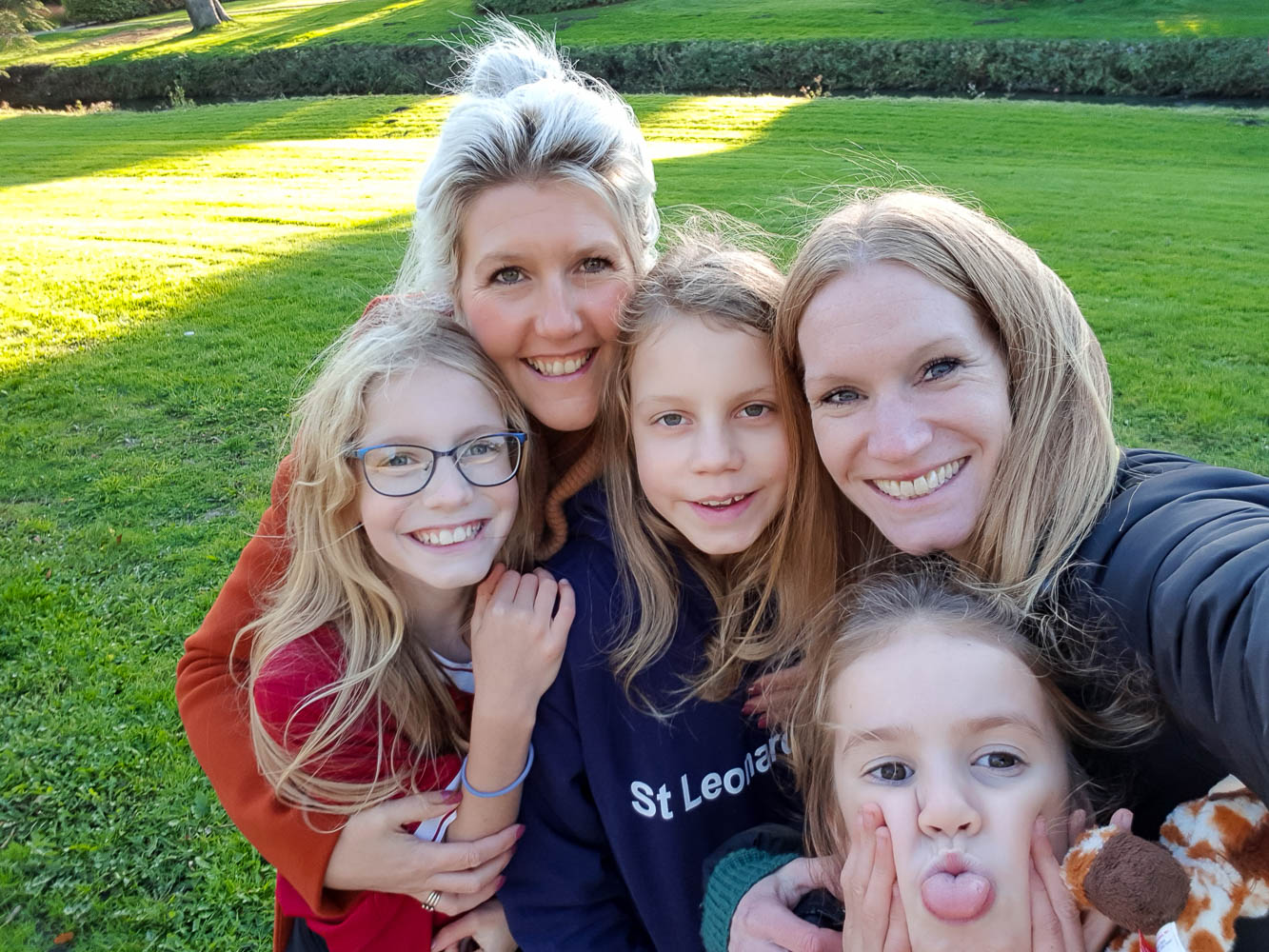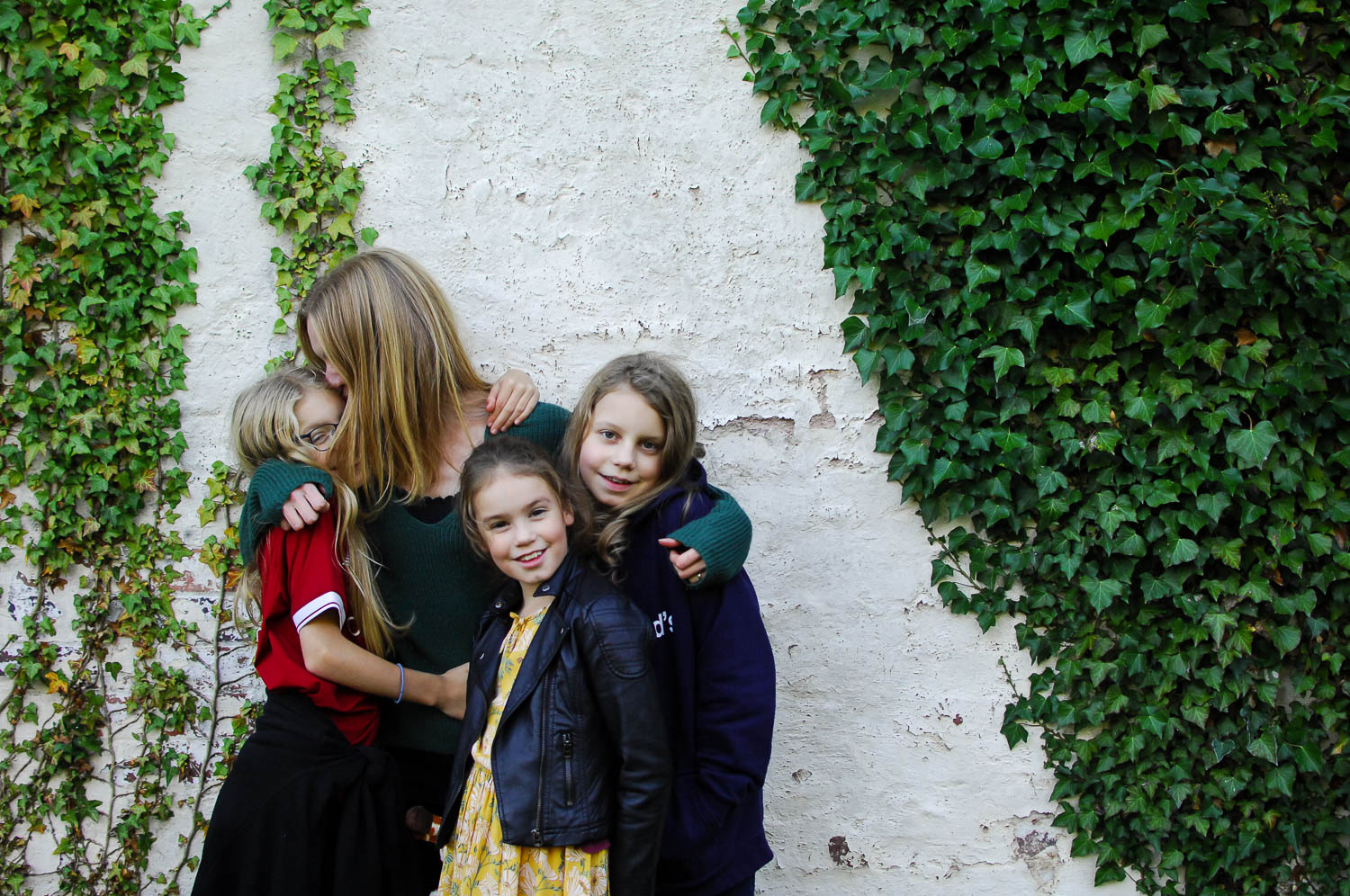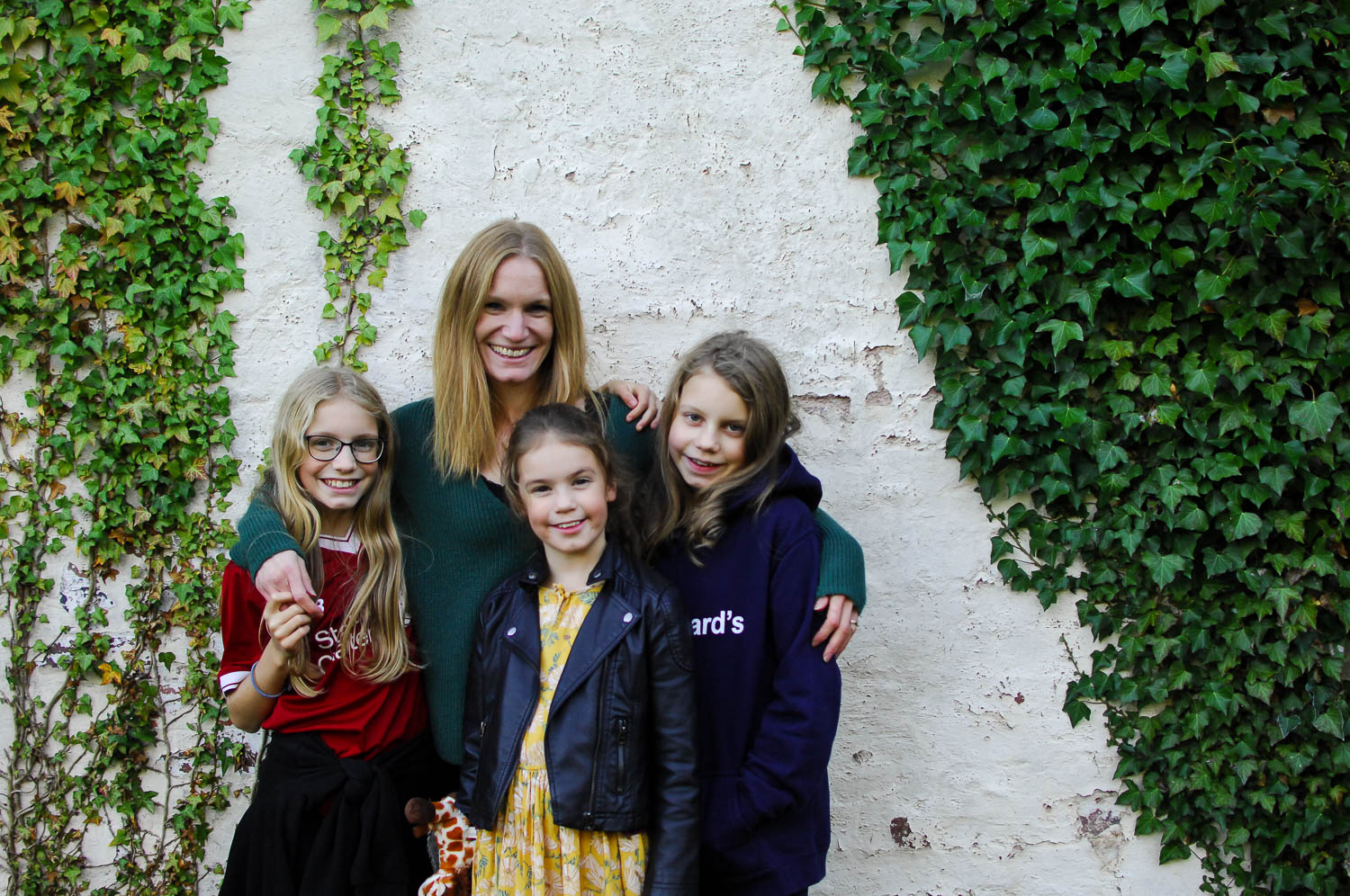 We haven't really 'done' very much in terms of getting out and about throughout October but we still have some lovely memories to look back on.
November looks set to be another month of fun: sparklers in the garden for Bonfire Night (the littlest one is terrified of fireworks so going to a display is out of the question); the husband will fulfilling a life long dream and is off to Las Vegas with a friend to celebrate his upcoming 40th birthday and I'll be solo parenting for a week;  the teenager turns 17; I have a love-bombing/'yes' day with Ella planned as she has an inset day whilst the other two are still at school; and my mum is hopefully coming up to visit for a weekend at some point too.  Plus all the usual meetings at school, school trips, school sports events, after-school clubs, physio appointments, weekend football and dance classes, dentist appointments, general housekeeping/life admin and fitting in actual work at some point too.  Never a dull moment in our house!
Joining in with Coffee Work Sleep Repeat's 'Little Loves':