Four years ago, the day after my 29th birthday, I began a '30 Things Before I'm 30′ project.  I gave myself just twelve months to complete thirty things on a list I'd created which contained a pretty random mixture of experiences I wanted to have, things I wanted to try and personal goals I wanted to achieve by the time I entered a new decade of my life.  I didn't quite tick them all off (I think I got up to about 22 overall) because I let life and circumstances get in the way of things a bit.  Since then I had my Open Mind Hypnotherapy blog moved from it's original platform over to WordPress and somehow a whole bunch of blog posts got lost in the transfer process, including the '30 before 30′ post, so I'm sad to say I have no record of what was on the list 🙁  Lesson learned – keep a back up copy of important posts!
Anyway, today is my 33rd birthday (ssh, don't tell anyone!), I'm writing this on my NEW blog (finally took the plunge after years of wanting to do it) and I decided that this time I'd be sensible and give myself a bit more time to complete my next, bigger challenge: 40 things before I'm 40.  Seven years to complete forty tasks – that works out at 5 or 6 every year.  By the time I'm done my step-daughter Sophie will be 21, Ella (my eldest) will be 16, Mimi will be very nearly 15 and Lola, my baby, will be 13!  Yikes.
I've chosen to give myself a bit longer this time because the things I've put on this list are a bit bigger, a little bit more ambitious, a teeny bit more challenging than my previous list.  And I'm determined to tick off every single one of them.
*Disclaimer:  I have actually already ticked off a couple of things.  In my defence I started a draft of this post 2 years ago and I promise I hadn't done any of them at that point!
THE LIST!
1.  Own a kitten
I've wanted a kitten ever since our much-loved family cat Oscar died when I was a tween, but my Mum didn't want another cat and that was the end of it.  I grew up and left home and still harboured a not-so-secret wish for a kitten, but life circumstances, finances, three babies in three years and the husband's allergies got in the way until eventually the desire got too much.  The husband gave in to my pleading (and it turns out he's been absolutely fine allergy-wise!) and Pumpkin joined our family in November last year, aged 9 weeks old.  He's a little bit wonky (I wrote a post about it on my other blog here, if you're interested) and he recently had to have a second operation on his leg but he's worth every penny and we can't imagine life without him now.
2.  Get another tattoo
I already have two, both of which have special meanings for me, and I'd like two (maybe three!) more, equally as meaningful as the others.  I have a rough idea of what I want and where I want them, but the husband isn't a fan so I'm working on the balance between doing what I want because 'it's my body and if I want a tattoo I can damn well get a tattoo' and 'what if he really hates them?!'.  I figured I'd start with one and see how I get on…
3.  Start writing a book
I love writing in every format and have been writing stories since I was a little girl.  Somewhere along the way to adulthood I stopped (letting life get in the way again!) and I've never re-started, choosing to channel my creativity through photography and blog-writing instead.  I'd love to write a fiction book, though I have absolutely no idea where I'd start or what it would be about.  I guess the only way to know is to begin.
4.  Go to New York
I have ALWAYS wanted to go to New York.  I was planning to go for my 30th birthday but it didn't happen, so this time I'm determined to make it over there.  Sightseeing, coffee shops, shopping, a fancy hotel…the works!
5.  Embrace my natural curls
Most people who know me don't realise that I have naturally curly hair.  At some point during my teenage years I decided I hated it and wanted straight hair, so a super-powered hairdryer and straighteners became my best friends.  I'm sad to say that twenty years on, old habits die hard and I still can't let my hair dry naturally.  And yet something has shifted recently because I've not been feeling quite myself – I look in the mirror and don't really recognising the 'me' that's looking back.  So I'm going to be brave and put this one on my list.  I may only do it once, hate it and instantly heat up the GHDs.  Or I may surprise myself and love it!  I guess I won' t know until I try…
6.  Get married!
When I started writing the first draft of this post, Neil and I had been together for nine years and we weren't engaged.  I'd known he was a keeper for a long time and had hinted that I'd like us to get married but he wasn't keen.  Then, on Christmas Day 2013, he got down on one knee amid the wrapping paper and scattered presents and proposed to me in front of our girls, taking me completely by surprise.  Of course I said "Yes!" and six months later, a couple of months before our ten year 'together' anniversary, we married.  We've been married for almost two years now (and together for nearly twelve!).
7.  Learn to dance
As a kid I was very active – gymnastics, badminton, tennis, netball, horse riding… In PE at school, dance was always my favourite module.  Like many people, as I've get older I'm much less active than I used to be and it feels like I've not really moved properly for decades.  I'm VERY self conscious and if the husband and I get to go on a night out together I almost never get up and dance.  I was so anxious about our 'first dance' at our wedding that I burst into tears on the dancefloor – partly from all the overwhelming emotions from the day and partly from sheer terror at all those people watching me!  I love watching Strictly Come Dancing every year on TV and wish I could give myself the freedom to just move and let go.  So, because it's something that scares me so much I figured it had to go on the list.
8.  Start a family blog
Over the last three years or so I've gotten a lot more serious about my photography.  I have, quite literally, thousands of images that never see the light of day (because a/ it would be too expensive to print them all out and b/ I haven't got enough space to store them all!).   Since losing a number of family members it's become really important to me to document our family story, to keep a record of the moments – big and small – and to remember all the things that make us who we are.  I'd thought about starting a blog for such a long time and kept on putting it off and putting it off until the feeling of following my heart and doing something I love became to insistent to ignore.  And so Picture Taker Memory Maker was born.  And I love it 🙂
9.  Re-read all the Harry Potter books
My eldest daughter is obsessed with all things Harry Potter – she's read all the books multiple times and has watched as many of the films as her age allows.  We've been to the Warner Brothers Studio Tour (known in our household as 'Harry Potter World') and would love to go again – it was awesome!  And we even went to a Harry Potter themed evening at our local Waterstones Bookshop earlier on in the year.  Again, awesome.  I read all the books when they first came out and have seen all the films too, but that was a long time ago and I really want to re-famililarise myself with them.  The only problem is I don't make enough time to read (and I already have a huge pile of other books to work through).  Seven books in seven years?  I think that's just about do-able!
10.  Embrace my inner hippie
When I was younger I used to love wearing earrings, bangles, rings and toe-rings.  I even had a belly ring (that got taken out when I was pregnant with my eldest!).  Nowadays the only jewellery I wear are my engagement and wedding rings, and I live in jeans and black.  But recently I've been feeling the urge to change things up a bit – I guess I'm bored.  And I'm being drawn towards long skirts and loose wavy hair and lots of jewellery.  I've not been brave enough to actually buy/wear any of it yet though and so I figured if I put it on the list I'd have to do it!
11.  Learn how to put on eyeliner!
I don't wear a lot of makeup (BB cream and mascara for everyday with maybe the addition of a teeny bit of eyeshadow for one of my husband and I's rare date-nights).  And I'm happy with that.  I like being relatively low maintenance.  But one thing that has always bothered me is that I can't/don't know how to put on eyeliner.  I've tried (many, many times!) and never manage to get it right.  I'd love to learn how to do it properly so I can occasionally look a little bit more 'dressed up' if I feel like it.
12.  Create a beautiful garden
My Grandad loved gardening and he spent hours in his, pottering around and making it look lovely.  My Mum inherited his enthusiasm for it and I remember spending lots of time at garden centres when I was a child, helping her pick out plants to add to our outdoor space at the house I grew up in.  We've lived in our current house for seven and a half years now and our back garden is still nothing more than a rectangle of grass (erm…weeds) with a few patio slabs.  I would LOVE to be able to create a beautiful garden full of greenery and colourful, scented flowers, with a cherry blossom tree at the bottom.  I'd also love to try and grow some of our own vegetables too.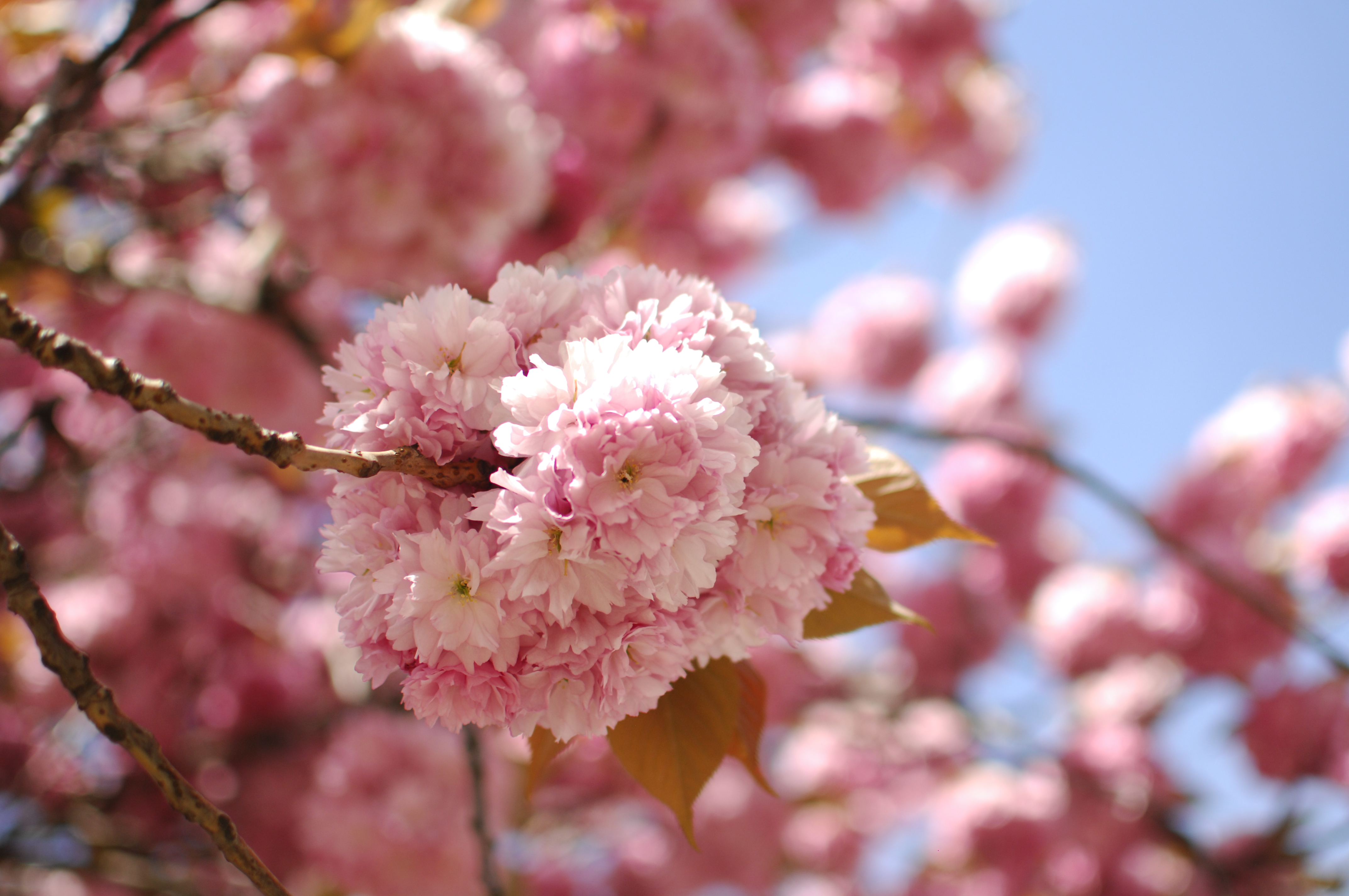 13.  Experience hot tub cinema
When I was travelling around Australia and New Zealand (thirteen years ago now – yikes!) I encountered some really cool cinemas.  One in particular sticks in my mind – there were sofas and armchairs and even a vintage car stuffed full of cushions and blankets.  There was an interval too so you could pre-order a hot meal or home-made snacks of cake or cookies.  They served coffee and hot chocolate as well.  It was the first time I'd ever come across anything like it and I loved it!  Here in England the closest thing I've been able to find is 'hot-tub cinema' which does exactly what it says on the tin – you watch the film from a hot tub!
14.  Swim in the sea
I am terrified of the sea.  I love to go to the beach and listen to the sound of the waves, or watch the sunset over the horizon and, if I'm feeling brave, I'll even paddle in very shallow water.  But the thought of actually swimming in it makes me feel queasy with fear.  I was fine when I was a kid – our annual trip to Bude had me bodyboarding and leaping over the waves – but then I watched 'Jaws'.  The next time I went swimming in a pool I spotted my own shadow on the bottom and freaked out so dramatically that I panicked and had to race to the side and climb out immediately.  Add to this my friend being caught in a rip-tide and getting carried out to sea and needing to be rescued off Bondi Beach, plus various shark-sightings while I was there too and my brain just says "Nope".  I've not been able to swim in the sea since (I'm ok in a pool as long as the water isn't too deep for me to stand up in).  Also, the sea in England is blooming cold and we don't go on holiday anywhere hot enough for me to even contemplate taking a dip.  I'd love to conquer this fear once and for all so I can actually enjoy the ocean.
15.  Go to Paris for a long weekend
I've been twice before – once with my Mum and stepdad for my Mum's 50th birthday and once with my best friend.  I'd love to go back and visit it with my husband, just the two of us.  It's such a beautiful city and I'm sure there are plenty of places there that I haven't explored yet.
16.  Take the girls to Disney in Florida
We have been saving up ever since our wedding for this trip-of-a-lifetime.  Neither my husband or I have ever been and it's somewhere I've longed to visit since I was a child.  I want to experience the magic of it all and watch my girls faces light up in wonder.  We'd planned to go this year but decided to postpone it for various reasons.  I'm not sure when it's going to be now but I don't want the years to slip by without us ever managing to do it, so it's going on the list!
17.  Have a love-bombing day with each of the girls
Being a busy working Mum of three it's extremely rare that I get one-to-one time with any of my girls.  'Love-bombing' is basically spending a whole day with each of them, doing whatever they want to do (within reason), saying yes to things I would normally say no to and connecting with them on a level I haven't done before.  I've never tried it and when I mentioned it to them they all lit up and instantly started describing their perfect days.  I think it'll be a hit and I know I'll get a lot out of it for sure too.
18.  Upcycle a piece of furniture
Let me just put this out there now: I am RUBBISH at any form of do-it-yourself.  I can paint walls and put up a basic shelf (though the latter causes much stress and swearing) but that's about it.  I've got on old chest of drawers that used to be mine when I was a child that has been passed down through each of my girls and loved a little too much over the years.  One of the knobs has come off and a drawer base has broken, but I'd really love to be able to fix it and upcycle it with beautiful paint so that it can be beautiful once more.
19.  Meet a celebrity
I don't really know why this is on the list – a bit of fun I guess! 🙂  It would need to be someone I actually admire and respect (Emma Watson would do!).  I completely believe in the idea of six degrees of separation so I'm sure someone must know someone who could connect us.  In my day job I work as a therapist on Harley Street in London.  I've seen both Fearne Cotton and Emma Wilson, both heavily pregnant, walking down the street (but wasn't brave enough to stop them and ask for a selfie!)  I've wanted to work with a celebrity client for a long time and I'm pretty sure it will happen though obviously for confidentiality reasons I wouldn't be able to post about it here if it did!
20.  Girly day with my daughters. 
The girls are just about beginning to get to an age where they are getting interested in shopping (and they've been very clear on what they do and don't like to wear since they were little).  My stepdaughter Sophie is currently 14 and LOVES shopping.  I used to really enjoy going shopping with my Mum, just me and her, stopping for lunch or a hot chocolate on the way – I've been looking forward to doing it with my own daughters for such a long time!
21.  Take some online photography classes
I follow a huge number of photographers from all over the globe on social media and I find all of their work, in all the different niches (family photography, wedding photography, landscape photography, lifestyle photography, in-home sessions, birth photography, street photography, food photography, newborn photography etc…) incredibly inspiring. Seeing their work makes me want to do better, to learn more, to push myself harder and to try new things.  I've always taken pride in the fact that NONE of my photos are edited (bar the very occasional and rare use of a filter on Instagram) – everything you see of my work is as it was taken in camera, using the natural light I had available to me at the time.  I think it makes me different and unique and it's something I want to hold on to.  What I would love is to take some of the online classes that many of the photographers that I admire offer: to help me find the light more often; to help me find my creative voice more; to help me tell people's stories better.  Ultimately I'd love to do more with my photography beyond using it to tell our family story – maybe even build a career out of it – and for that I want to soak up the wisdom and experience of others to help guide me to finding my own way.
22.  Proper spa day
I've only ever been to a spa twice – once for a friend's hen-do (at Moddershall Oaks) and once when I gave my best friend a spa-day gift voucher for her birthday and she took me with her.  But I've only ever had one treatment and a dip in the pool.  I want to have the full works, a real pampering day: Manicure, pedicure, facial, massage, yummy food, hair cut, sauna, pool…  at the fanciest and most luxurious spa I can find.  Hoar Cross Hall isn't too far away from where I live, and there is Sanctuary Spa in London, plus I'm pretty sure there are many more that I don't know about.
23.  Climb a tree
As far a memory serves me, I have never climbed a tree.  Enough said.  I think everyone needs to climb a tree at least once in their life.
24.  Volunteer
I've always been a 'helper' and during my late teens I volunteered at a pregnancy crisis centre.  I really loved working there and knowing that I was giving something back was incredibly rewarding.  It's something I've wanted to get back into but have never made the time to do and there are so many great charities out there that can always use an extra hand.
25.  Join a yoga class
I tried out a yoga class for a couple of terms at the local college when I returned from travelling but never stuck at it.  Since moving up to Staffordshire over ten years ago now I've been on the lookout for the right class for me.  Last October I found it at Sky Blue Yoga.  Claire, my teacher, is fantastic and her classes are about so much more than simply mastering the poses.  It's something I look forward to every week and as I gradually improve and my flexibility and strength increases I want to do more of it and challenge myself further.
26.  Ride on the back of a motorbike
This has been on my list ever since I first watched Top Gun as a teenager (Tom Cruise: *swoon*).  The thought of actually doing it utterly terrifies me but I am determined to make it happen.
27.  Be a tourist in London – museums, galleries, Royal Parks, changing of the guard, Tower of London, Hamleys
I grew up in North West London and have visited the Natural History Museum and Buckingham Palace as a kid.  But I've never been a proper tourist in my own city – there are so many things I haven't seen – the rest of the museums, the Changing of the Guard, the Tower of London.  I haven't explored all the Royal Parks yet, nor seen shows in all the big West End theatres.  There are many galleries I would like to visit and, of course, the iconic Hamleys toy store 🙂
28.  Move house
As I said, we've lived in our current house for seven and a half years now.  We're very lucky to be able to own it given the state of the housing market and we are very grateful for the help that my parents gave us to be able to buy it.  As the girls are getting older they are needing their own space more and more and we always knew that this one wasn't going to be our 'forever home'.  I'd like to think that in seven years time we'll be settled somewhere that really feels like home.
29.  Do an Open University degree
I didn't go to university.  After finishing my A levels I went travelling and when I came home I immediately started working.  Uni wasn't something that really appealed to me – I'm an introvert so the thought of all the social events, drinking and partying horrified me – and I didn't really know what I wanted to do with my life so it felt like it would be a waste of time and money to study something for three years or more if I wasn't actually going to use it.  I know I'm capable of achieving a degree though, so I'd love to do an Open University course that I can fit in around the girls and my other work.  I'm under no illusions – I know it will be incredibly hard work – but the time feels right for a new (intellectual) challenge.  Still no idea what I want to study though!
30.  Watch the sunrise and the sunset on the longest day of the year
For me, sunrises and sunsets are magical.  I love capturing them on camera.  I once read a blessing that said "May every sunrise hold more promise and may every sunset bring you peace" (or words to that effect) and it's stuck with me.  I'd like to watch tem both on the longest day of the year, knowing that I've squeezed every last special moment out of that day.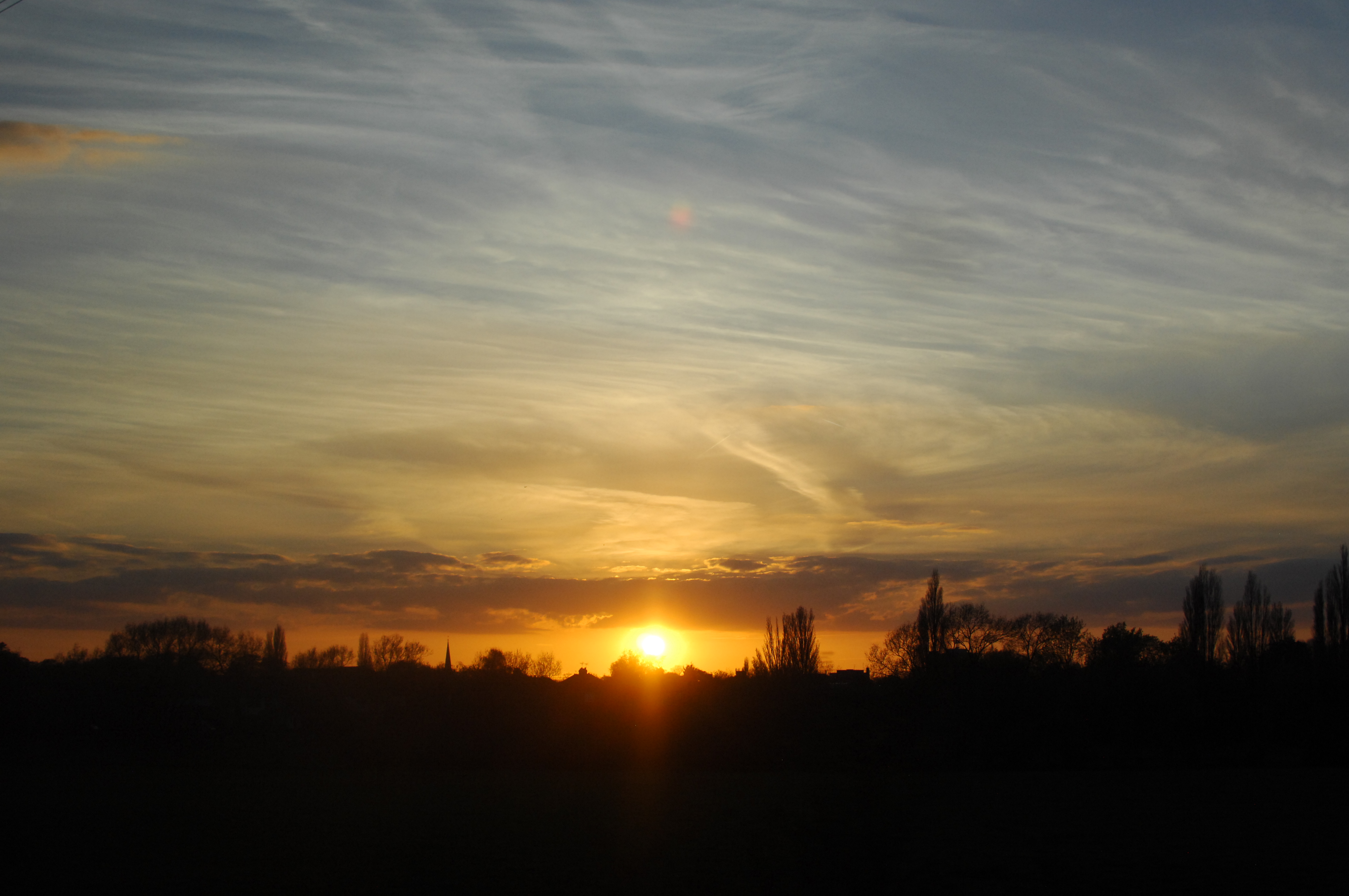 31.  Raise £1000 for charity
As a kid I was always doing some sponsored event or another – sponsored reads, silences, swims, walks… you name it, I probably did it.  I haven't done any fundraising for many years now and it feels like it's time to give back.  I want to do an event that really challenges me.  I don't 'do' running, so the London Marathon is out (though I guess that would be a pretty big challenge!).  I'm thinking more along the lines of a charity trek to Killimajaro or a skydive (though I've done one of those before – maybe it needs to be something new?).  £1000 is just a starting figure – the more I can raise the better, obviously.  Suggestions on a postcard please…
32.  Go to a gig
I've been to a few in my time – my first ever one was Jason Donovan, with my Dad!  Then there was Bryan Adams, Vanessa Mae, various bands at V Festival… and that's pretty much it.  I love music and am determined to see more of my favourite artists in concert.
33.  Have a boudoir photo-shoot done
This is just for me, as a body confidence thing.  Plus, I love seeing other photographer's work in this field – there's something so beautiful about it. I want to have some shots that I can look back on when I'm 80 years old and realise that hey, maybe I wasn't so bad after all.
34.  Get my ears pierced again
I first had them done in my teens and really loved wearing all kinds of earrings – funky studs, dramatic dangly ones and little silver hoops.  Then I just stopped wearing them one day and eventually the holes closed up.  I really miss wearing them, and I'm pretty sure the girls will want their ears pierced when they get older too, so I may as well join in with them.
35.  Take the girls to a festival
There are so many family festivals around nowadays and I think the girls would really enjoy experiencing the atmosphere and fun of it all.  The Just So Festival is under an hour away, so that's a possibility.
36.  Do a Colour Run
I'm probably more likely to walk than run – I just think the whole experience looks really fun!  And I'd love to capture some photos of it too.
37. Go paintballing
Again, something I've never done that I've always wanted to try because it looks really fun.
38. Do 'Go-Ape'
See #37.  Plus this one will be more of a challenge – I'm ok with heights but just thinking about it gets my adrenaline pumping!
39.  Take a 3 month sabbatical from work
Or longer.  I don't know what I'd do with those three months yet, but as the girls get older they'll start needing me less and less and I'll be more free to explore some of my own things.  I definitely need to save up before I can do this though.
40.  Have my 40th birthday in Hawaii!
Hawaii is somewhere I have longed to visit and one of my biggest regrets is that I chose to stop off in Fiji instead of Hawaii on my way home from Australia and New Zealand.  I would LOVE to spend my 40th birthday in Hawaii with my husband and girls.  Now I just need to figure out how to make it happen.
Right, that's the next seven years sorted then.  For now I'm off to eat cake and celebrate with my wonderful family 🙂