As you may have figured out by now if you are a regular reader of this blog, we're big fans of ice cream!  When we are away on holiday, it's a family tradition of ours to eat an ice cream every day.  Plus we've had our fair share over the summer holidays whilst we've been at home too.  I put it down to my intense cravings for Movenpick chocolate ice cream when I was pregnant with my eldest – I'd eat three or four bowls of the stuff every day, and it appears she has inherited my love for it (along with her sisters).
Last year we visited The Ice Cream Farm in Cheshire for the day and had a brilliant time.  So much so that we wanted to go back again this year and take Sophie with us (who also has a lot of love for good ice cream!).  So, while she was staying with us for the week back in the middle of August, we headed up there for some ice cream related family fun.
It takes us about an hour and fifteen minutes to get there from where we live (though we took a little, ahem, *detour* via Wales last year when someone – me – put the wrong postcode into the satnav).  Oops.  The girls still aren't letting me live that one down and bring it up regularly.  "Remember that time when we accidentally went to Wales Mummy….?".  Sigh.  I just laugh along with them now!
Anyway, we were more prepared this year and took a picnic with us to eat when we arrived.  Last year it was so very busy that we had to wait absolutely ages for food at one of the cafes and then when it eventually arrived we were plagued by wasps.  Obviously it saves a few pennies taking a picnic and we're getting to be experts at eating in the boot of the car now as we've done it many, many times!  The girls think it's a bit of an adventure too, so it's win-win all round in my eyes.
Entry to The Ice Cream Farm is completely free, but you do have to pay for each of the attractions once you get inside.  Because it's free to get in, it does get incredibly busy, especially on hot sunny days like the day we visited.  If I'm honest, I find it a little claustrophobic (I'm not great in big crowds) and I do worry about losing the girls because they dash off to play in three different directions at the same time and it's impossible to keep an eye on them all.  We have a mini-plan in place whereby if anyone gets lost they have to go and wait under the ice cream tree for either the husband or I to come and get them.
We started off at the Strawberry Falls crazy golf course (£3.75 per person), which is a cool little course of about 12 holes, getting more tricky as you work your way around. The course winds it's way around a bright pink 'lake' and waterfall, which fascinates the girls every time we go. There's usually a bit of a queue but we've not had to wait longer than about 15-20 minutes.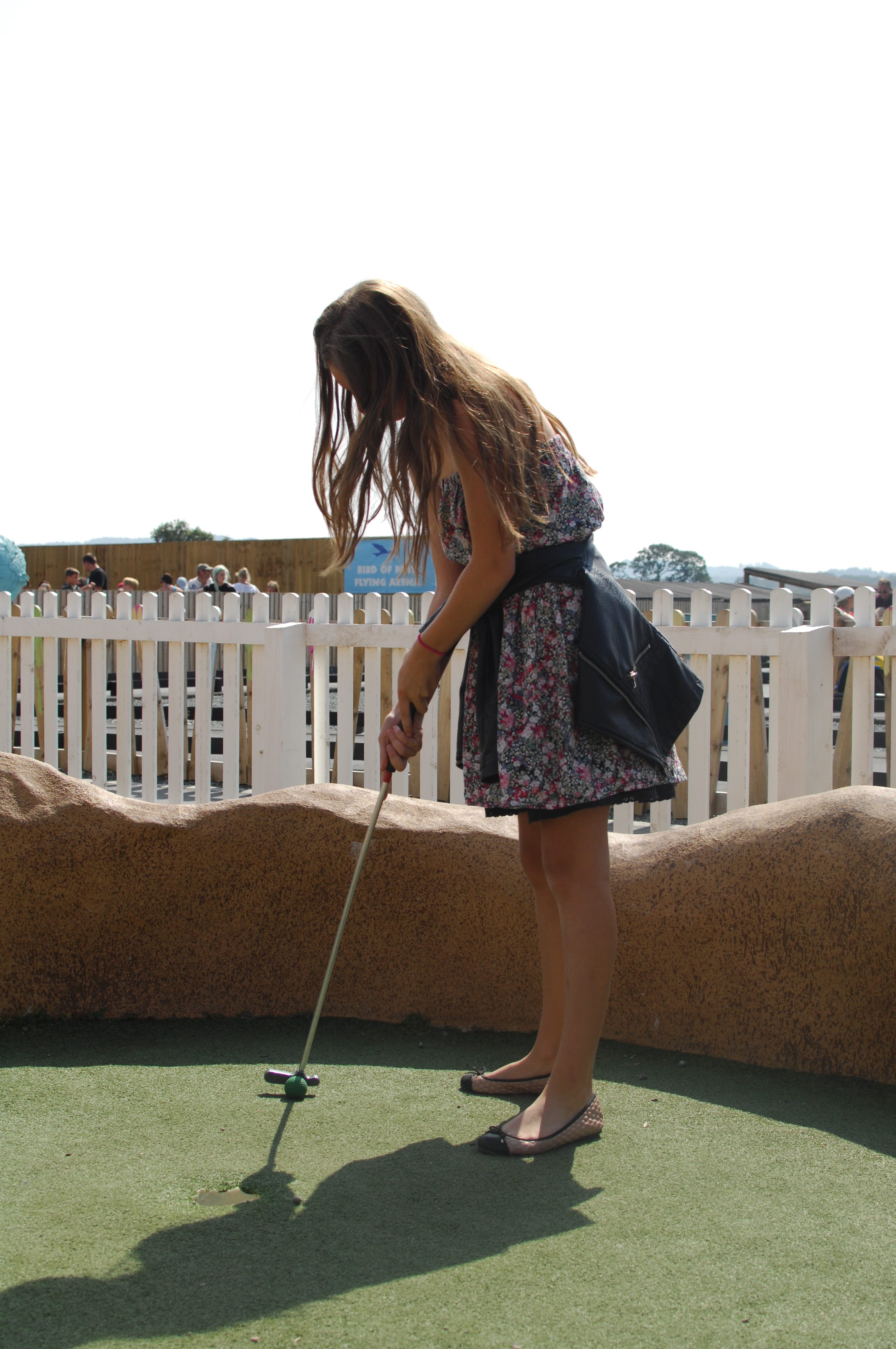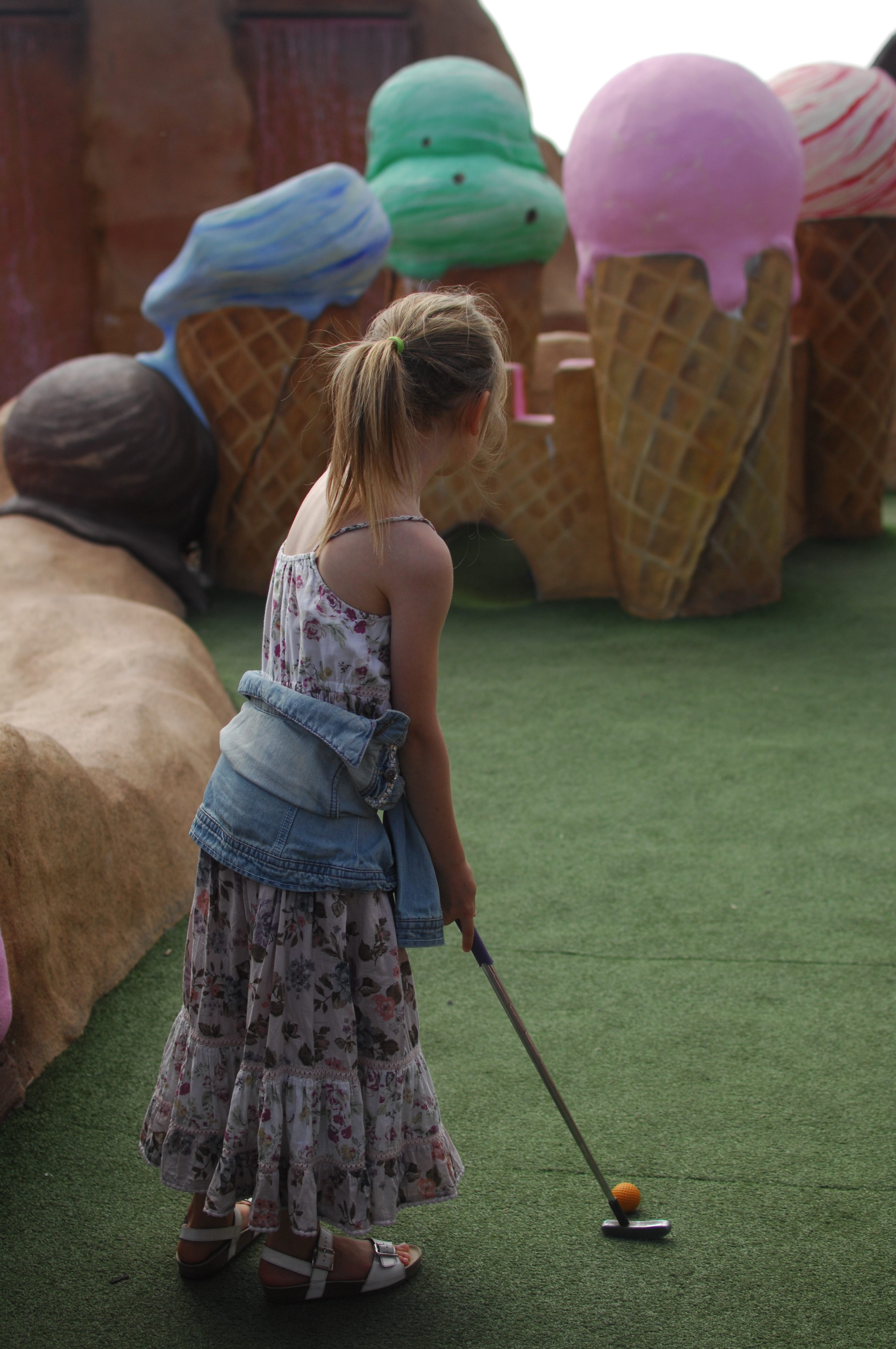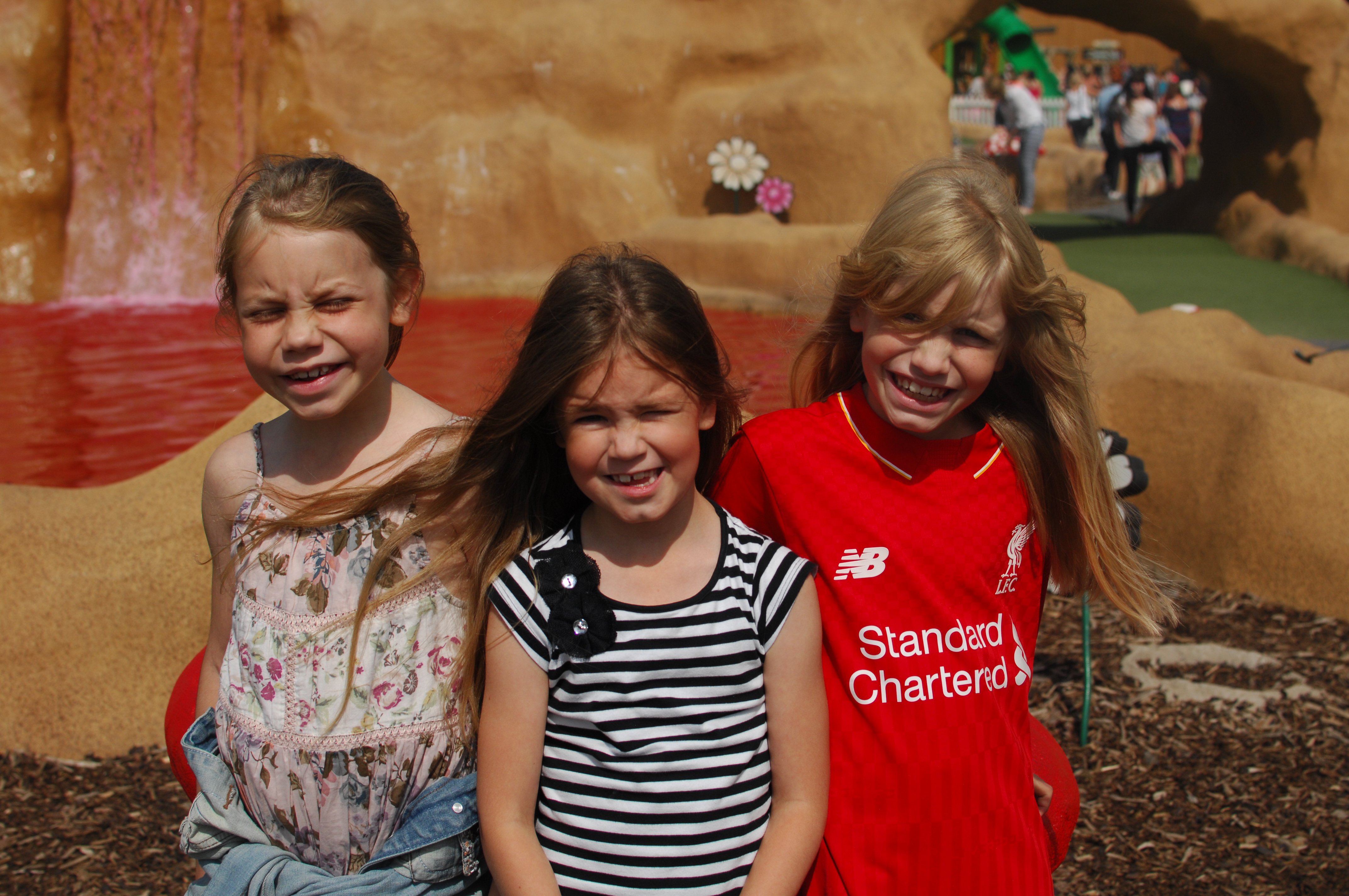 After that the girls had a bit of a play on Daisy's Garden – an adventure playground full of wooden climbing frames and slides and swings centred around the magnificent ice cream tree that spouts bubbles and foam on the hour every hour.
Whilst they played, we queued up outside the Ice Cream Parlour for our much anticipated ice creams. There are over fifty favours to choose from, plus various different cones, toppings and sauces. It's so hard to decide what to have as so many of them sound delicious. In the end the four girls had Marshmallow (x2), Malteaser and Cookie Dough, all with flakes and chocolate cones. I opted for Double Chocolate (of course) and the husband had a combination of four flavours! It was surprisingly cheap considering what we had (all six for under £20 in total) and unanimously voted "scrumdiddlyumptious" by everyone.
With our tummies filled we headed for the SilverCone go-kart track, which is £1 per person per circuit of the track. The looks on the girls faces as they crossed the finish line was fab and there's even a podium that they can stand on to celebrate afterwards.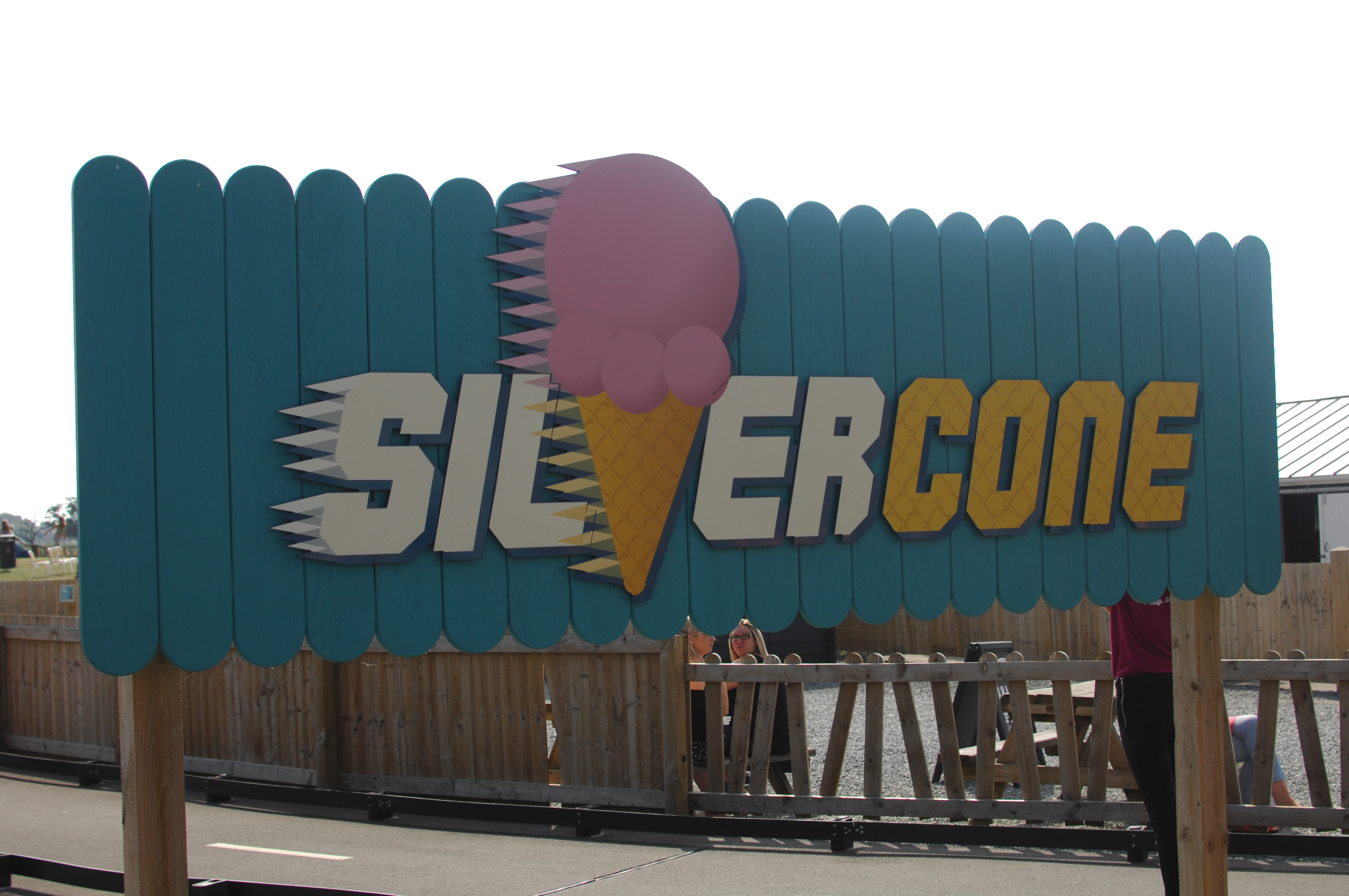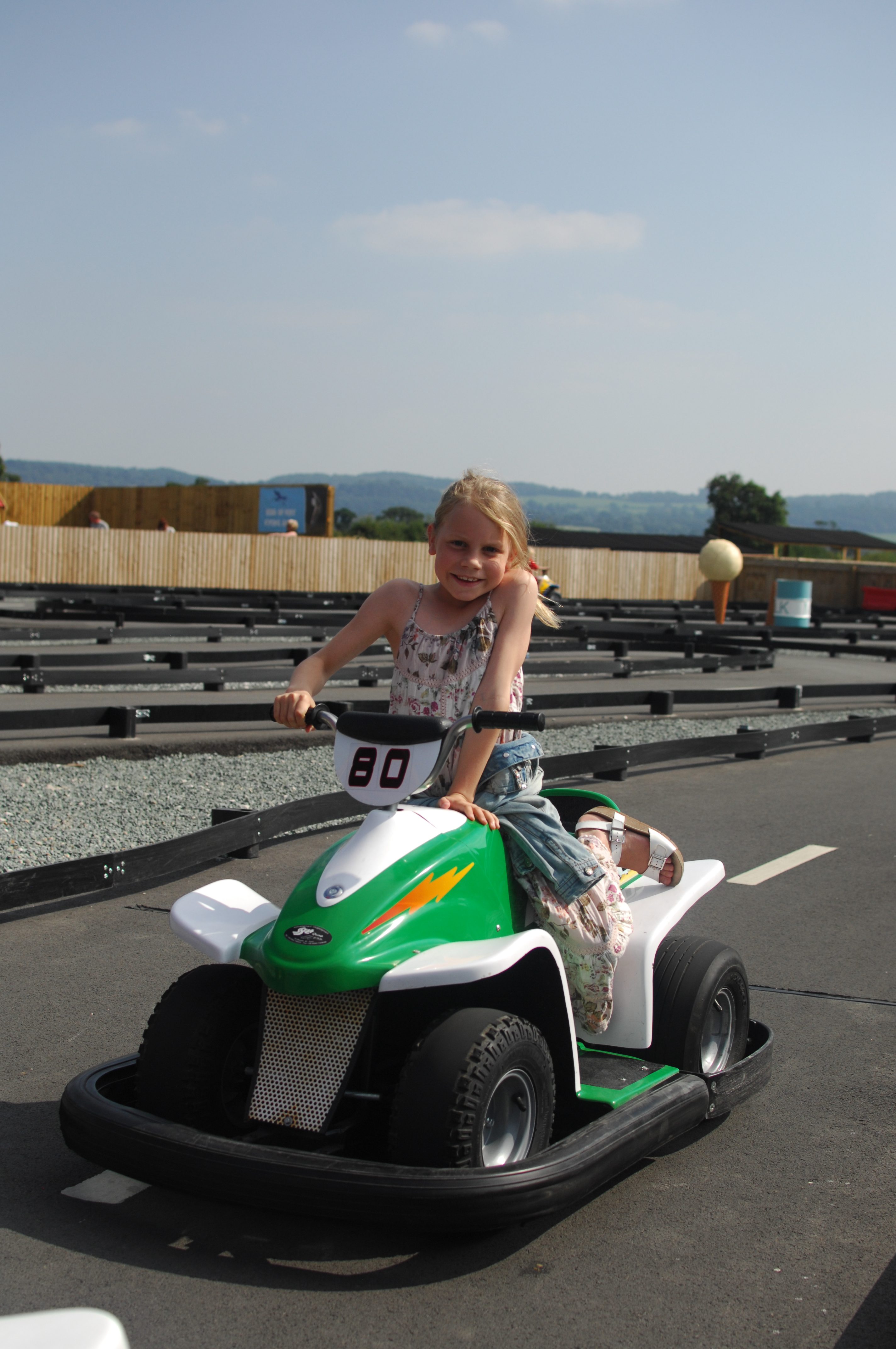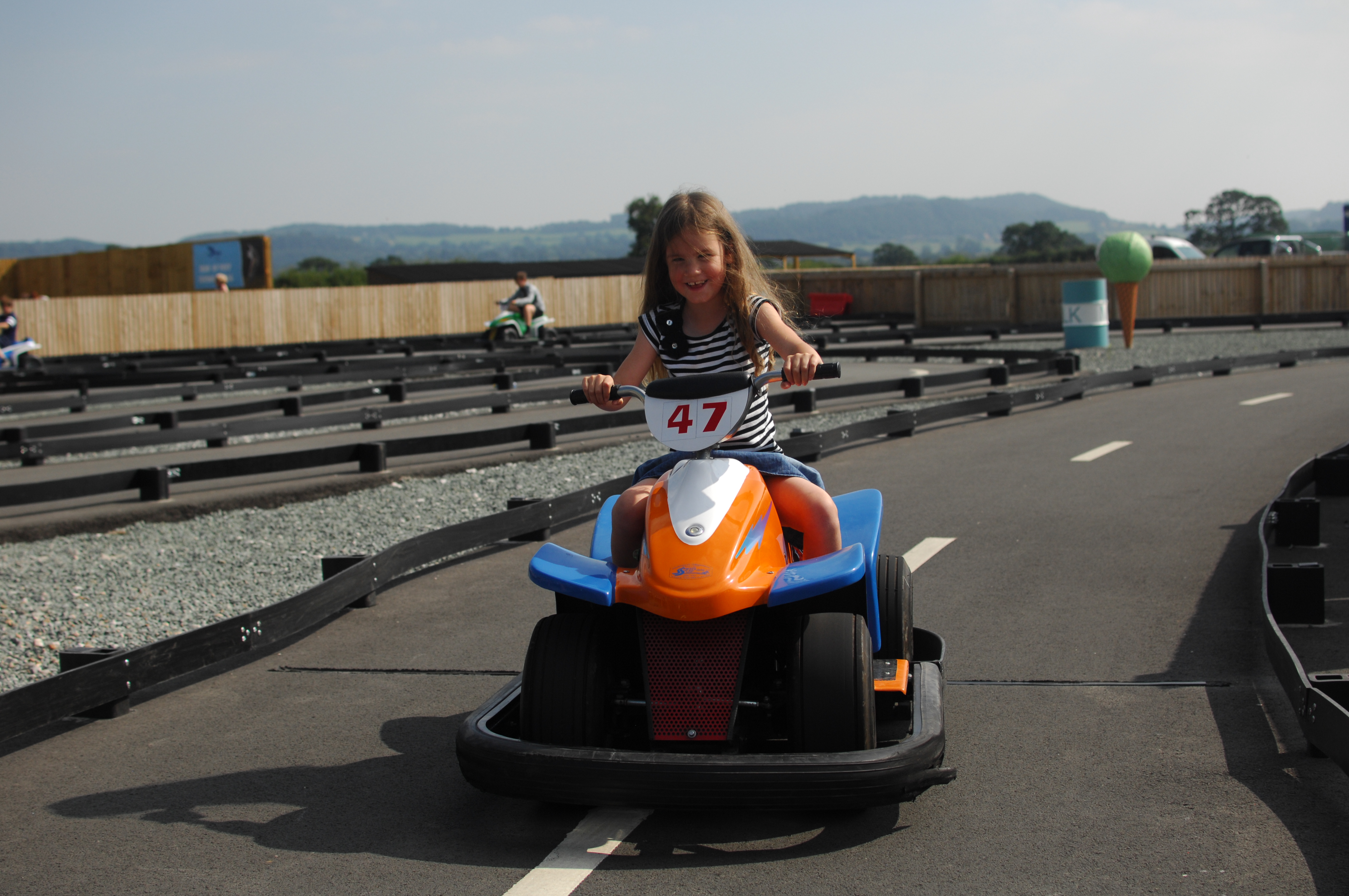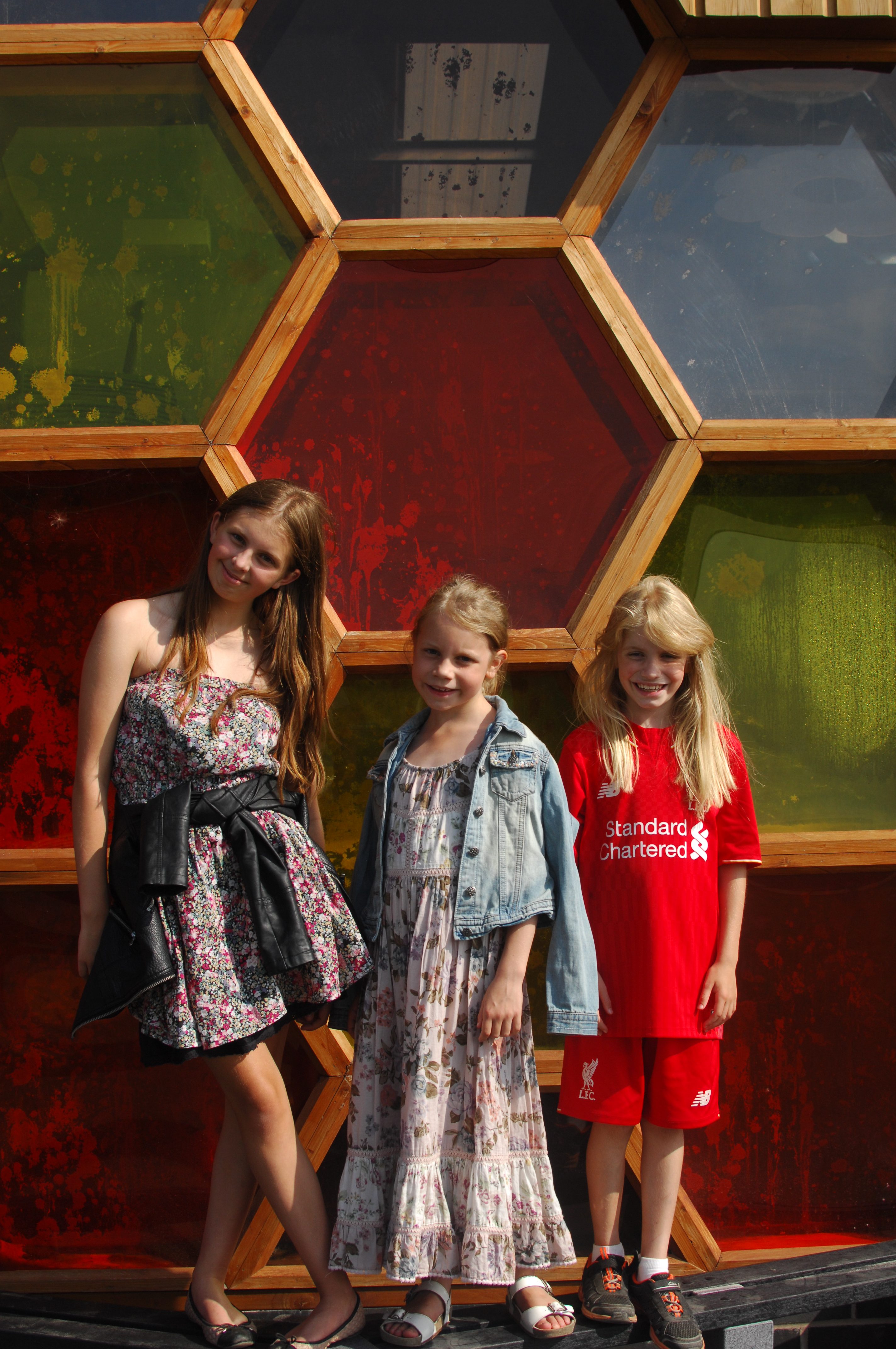 After that we made our way to Fudge Farm (free to enter) which is home to a myriad of donkeys, pigs, alpacas, chicks, rabbits, ponies and goats.
By this point it was getting quite late in the afternoon and we knew we still had a relatively long drive home, so we called it a day. There was so much we still didn't get to do – Honeycomb Canyon (Europe's largest indoor sand and water play area – take towels and a change of clothes if you're planning to go in here, entry fee applicable), Scoop (JCB diggers), The Fun Factory (an indoor soft play area) and The Loft (space for older children/teens). I believe there is also a 'Fast Pass' ticket that you can use to pre-book time slots for various attractions so you don't have to queue on the day, though we didn't use these.
We had a brilliant time at The Ice Cream Farm and can thoroughly recommend it for a fun family day out.
Please note: nobody has asked (or paid!) me to write this post – all thoughts , feelings, ideas, opinions and images are my own.