Over the summer holidays my girls have been going to a kids yoga class called 'Yoga Warriors' at Sky Blue Yoga Kids in Stafford. I am so impressed that I wanted to give it a big shout-out here because more people need to know about it.
Claire is a fantastic teacher – she always has a structure for the class but also lets the children's imaginations lead where the story goes. So far they've been on journeys under the ocean, had a safari adventure, climbed Mount Everest, visited the rainforest and (in this series of photos) explored the woodland. She teaches them the poses, educates them about their bodies and helps them learn how to find their own still-point so they can calm themselves down and relax.
I actually got a bit tearful watching them at this week's class as they were just so engaged with her and enjoying it so much – it really filled my Mama heart to the brim. They love going.
The video (below) of part of the warm-up sequence they did this week was taken on my phone, so the quality is rubbish (I'm still a complete novice at the vlogging side of things!).  Don't watch it full screen as it's incredibly fuzzy – it's best viewed on your phone in the small thumbnail size rather than on a laptop or desktop.  Hopefully it'll at least give you a bit of an idea of what it's like.  They LOVE 'tuning in' at the start of class with their "Ommmmm"s and then saying "Namaste" – they know that it means something along the lines of 'The uniqueness in me honours the uniqueness in you' and I think that's a fantastic concept for them to learn.
Once they've warmed-up with a few breathing and stretching exercises Claire starts incorporating specific poses according to whatever the theme is that week.  So far they've learnt Fish pose, Tree pose, Bridge and Wheel pose, Mountain pose, Archer's lunge, Butterfly pose and a whole host of other ones.  I think their favourite is Savasana, which they do at the end of every class – a complete relaxation with the lights low, flickering candles, cosy blankets and soothing music.
In the photos below they're learning a song: "I am brave, I am bold, my own spirit I can hold.  I am safe, I am strong, to my spirit I belong"; along with Warrior 1, Warrior 3 and Archer's pose.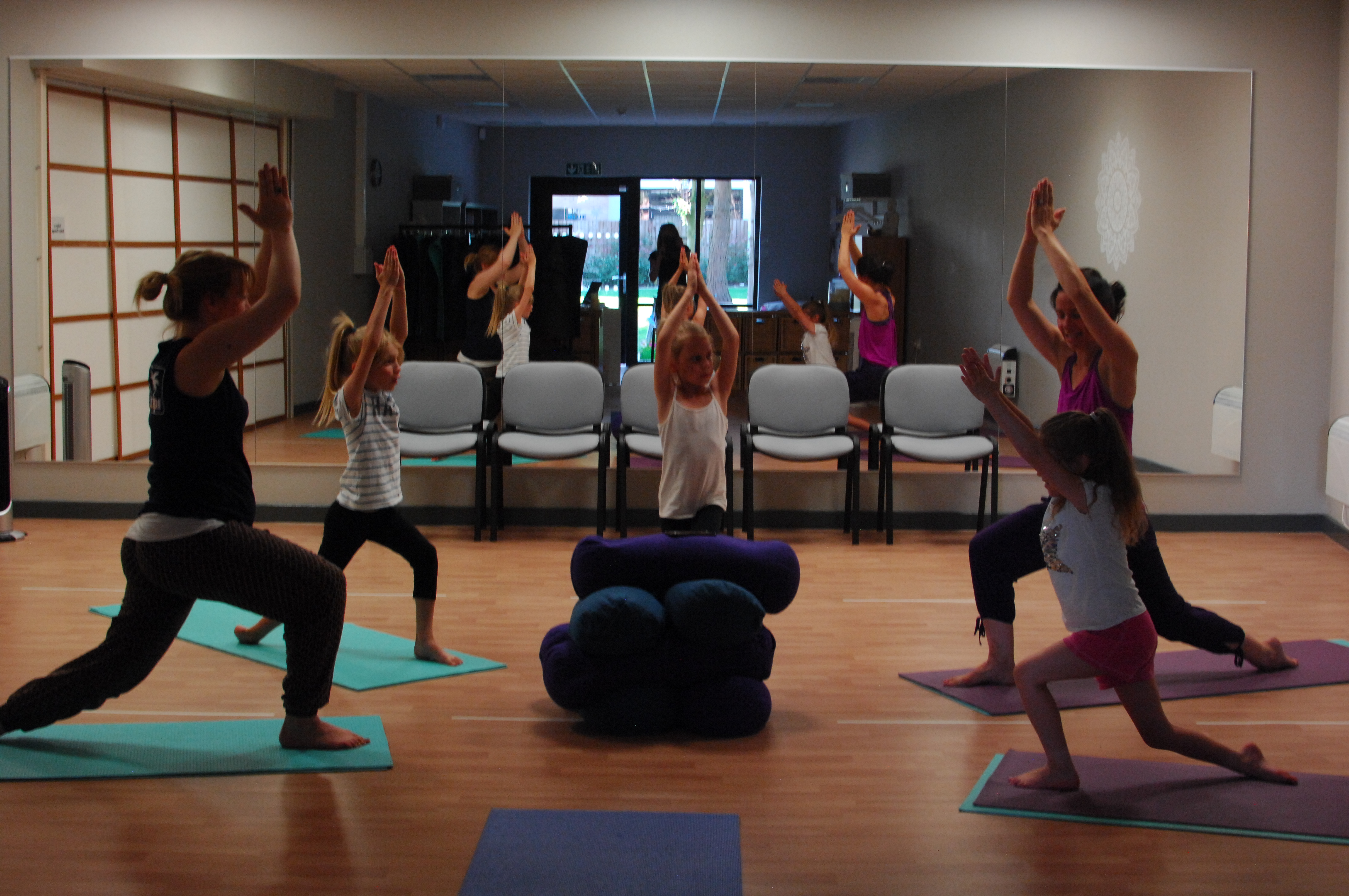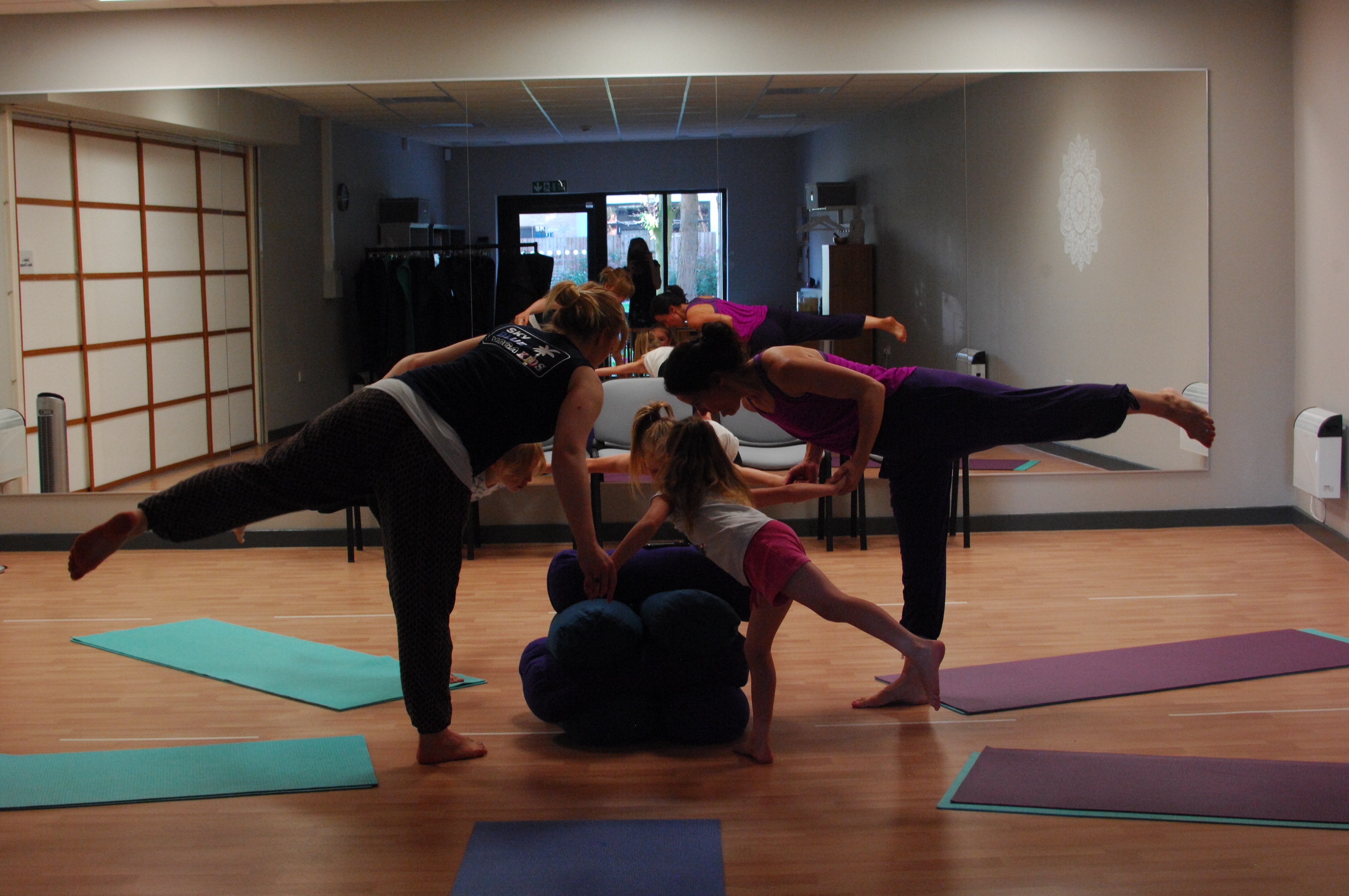 After class finished last week we took a picnic blanket outside because the weather was so good – lovely and warm and sunny – and we sat down under the trees to colour in some mandalas. I think the girls enjoyed this as much as the actual yoga!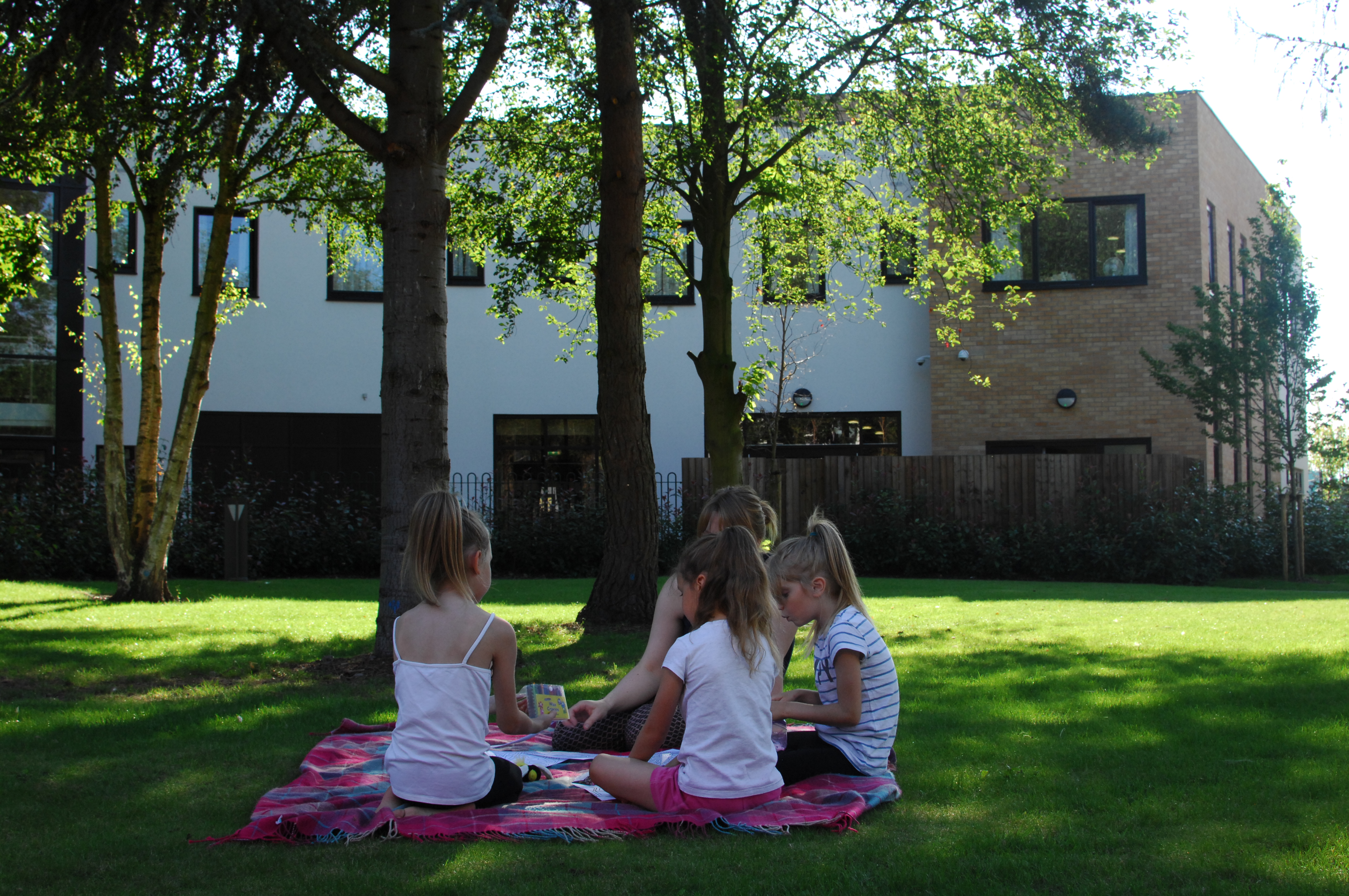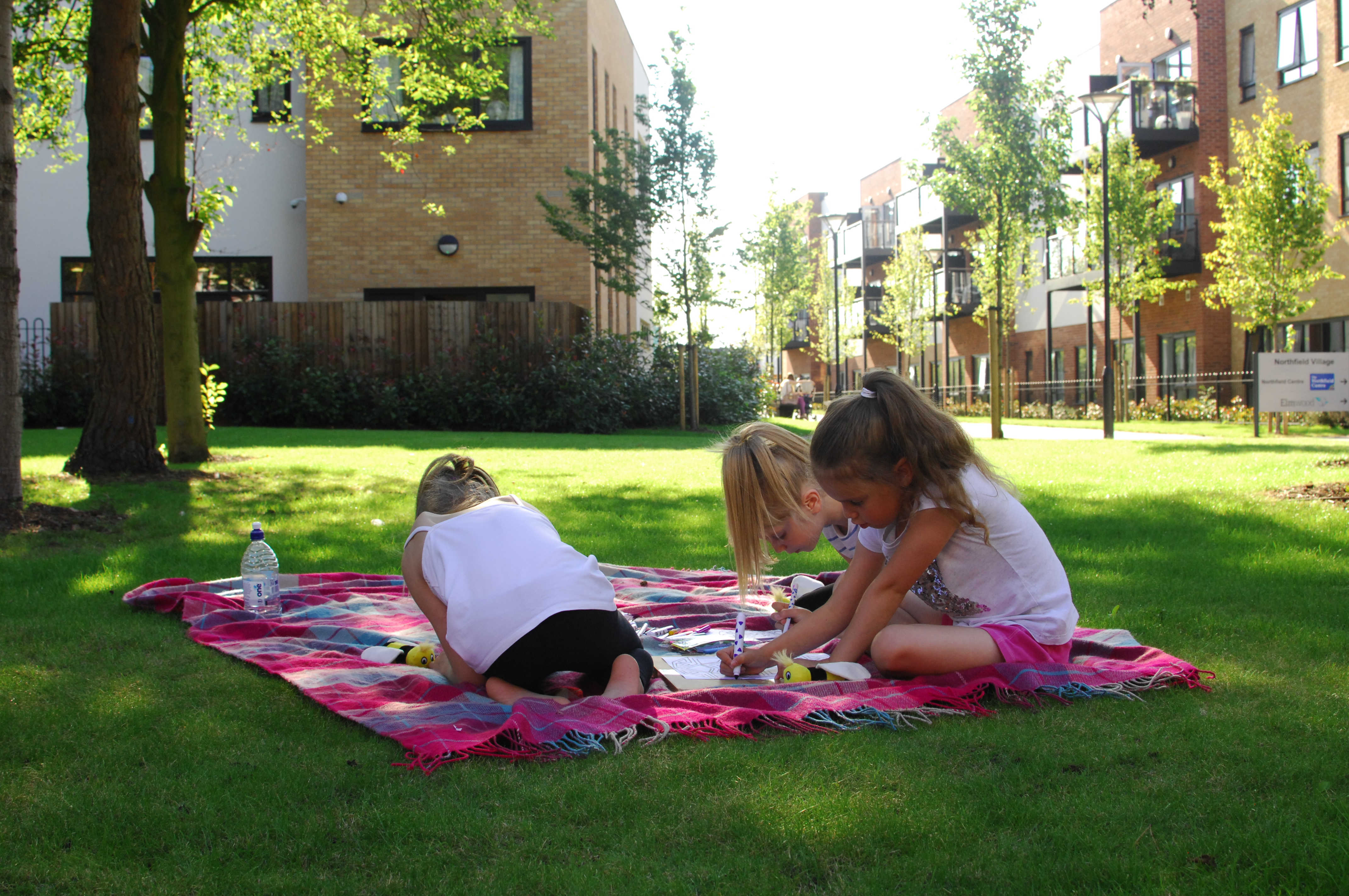 Claire is running a competition at the moment to win a whole term of kids classes for FREE, which is an incredible offer. It's open until next Tuesday (6th Sept), so if any of my local friends think their kiddos might like to give yoga a try, please do enter it – just head over to the Sky Blue Yoga Kids Facebook page and scroll back to the competition entry post dated August 10th.  Simply like the page, share the post and keep your fingers crossed!
Please note: Claire has not asked (or paid!) me to write this post. My girls love going to her yoga classes so much and are gaining so much benefit from it that I really believe kids of all ages would enjoy it. Why not give it a try?!