I always find January to be a bit of a contradictory month.  In some ways I feel sad that the joy of the Christmas festivities is over and yet another part of me can't wait to get the decorations down, get back to normality (for a little while anyway) and embrace the slower pace.  Likewise, this month seems to have gone pretty fast to me but when I stop and really think about it, it feels like it's been January forever.
It's been an interesting few weeks in terms of day-to-day life.  The intention I have chosen for myself this year is 'Take Action' and I've been doing just that, quietly ticking things off my to-do list and getting things done.  I think January is a 'head-down-and-get-on-with-things kind of month.  I've been more productive during the daytimes and therefore consciously chosen to switch off the laptop on several evenings and pick up my book instead and I feel better for it.  Now that I'm not travelling to London every week any more, it feels like I have a lot more time and space and it's making a big difference to my mental wellbeing.
Here are all the little things I've been loving lately throughout January…
READ
I have finally, after months and months and months, finished reading 'Harry Potter and the Goblet of Fire'!  I do so love the Harry Potter books and I'm determined to finish the other three by the end of 2018. If when I do, it'll be another item ticked off my '40 Things Before I'm 40′ list – I still have quite a few challenges to get through so it'll feel good to be able to say that I've achieved one of them.
Before I start the next one (Harry Potter and the Order of the Phoenix, the longest book in the series) I wanted to read something different, to give my brain a little bit of a break from the wizarding world.  'Big Magic' by Elizabeth Gilbert has been on my 'must-read' pile for well over a year now so I know I'm a little late to the party.  I'm a few chapters in and loving it so far – it's easy to read whilst still making me think and there is so much wisdom packed into each page.  So much of what she says can be applied to pretty much anything, not just creativity (which is what the book focuses on) and I'm sure that I'll have plenty of insights as I dive further into it.  My favourite excerpt so far is this: "Fear and creativity could peacefully coexist…creativity cannot take a single step forward without fear marching right alongside it".
WATCHED
At the start of the month I watched my baby girl turn eight.  It doesn't matter how old she gets, she will always be my baby girl as she is the youngest of all of our daughters (and the cuddliest!).  It's a funny time of year for birthdays as it falls during that curious limbo between New Year and the time that everyone goes back to work and school, so her special day does sometimes get a little overlooked.  We always make sure we make a big fuss though, and so she enjoyed cake, presents and a bowling birthday party with her friends.  She declared it the "best birthday ever!" (as she does every year) and whilst I'm left wishing that time would slow down a little a lot, she is very proud that she is now eight years old and receives pocket money of her very own.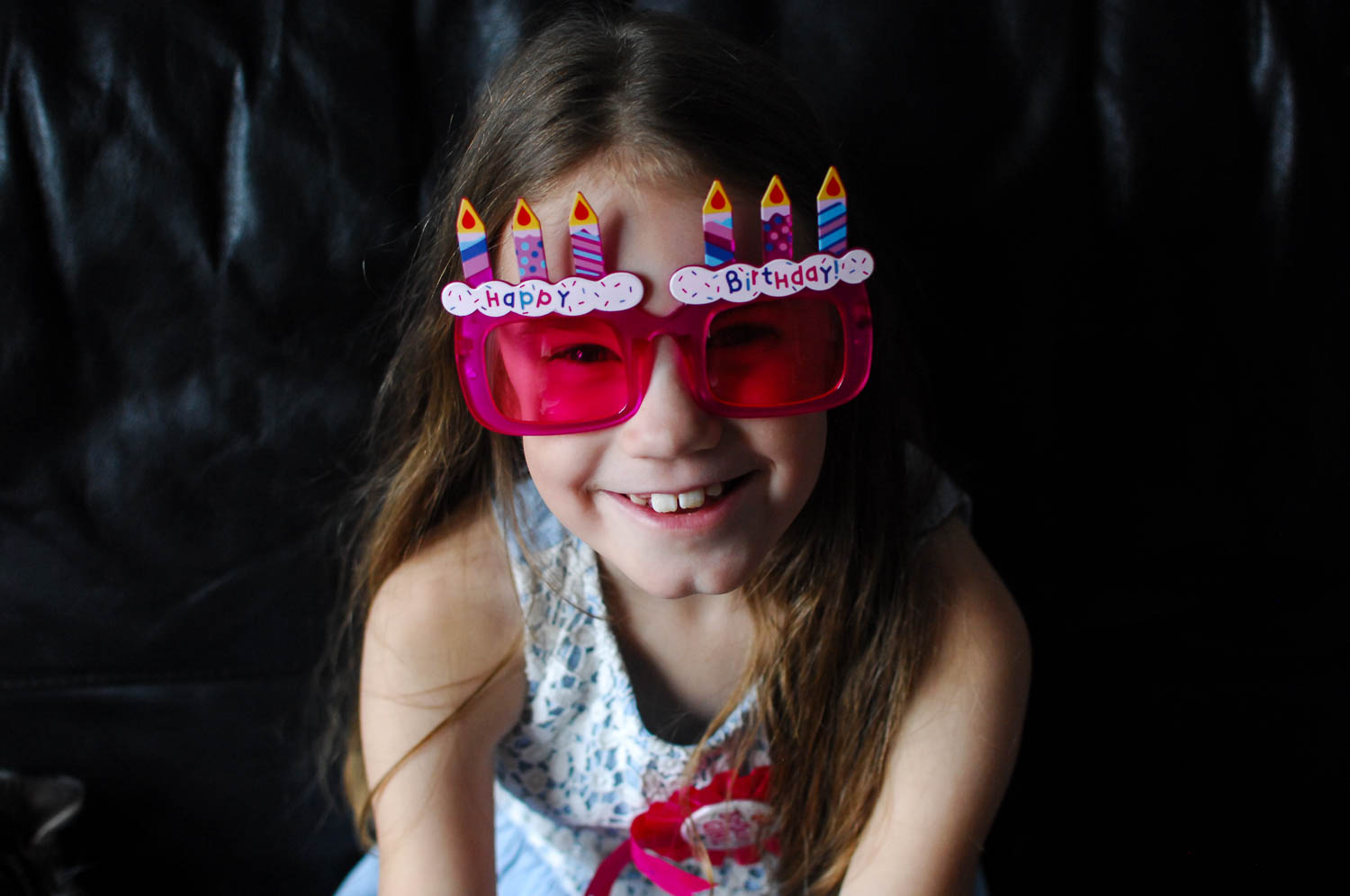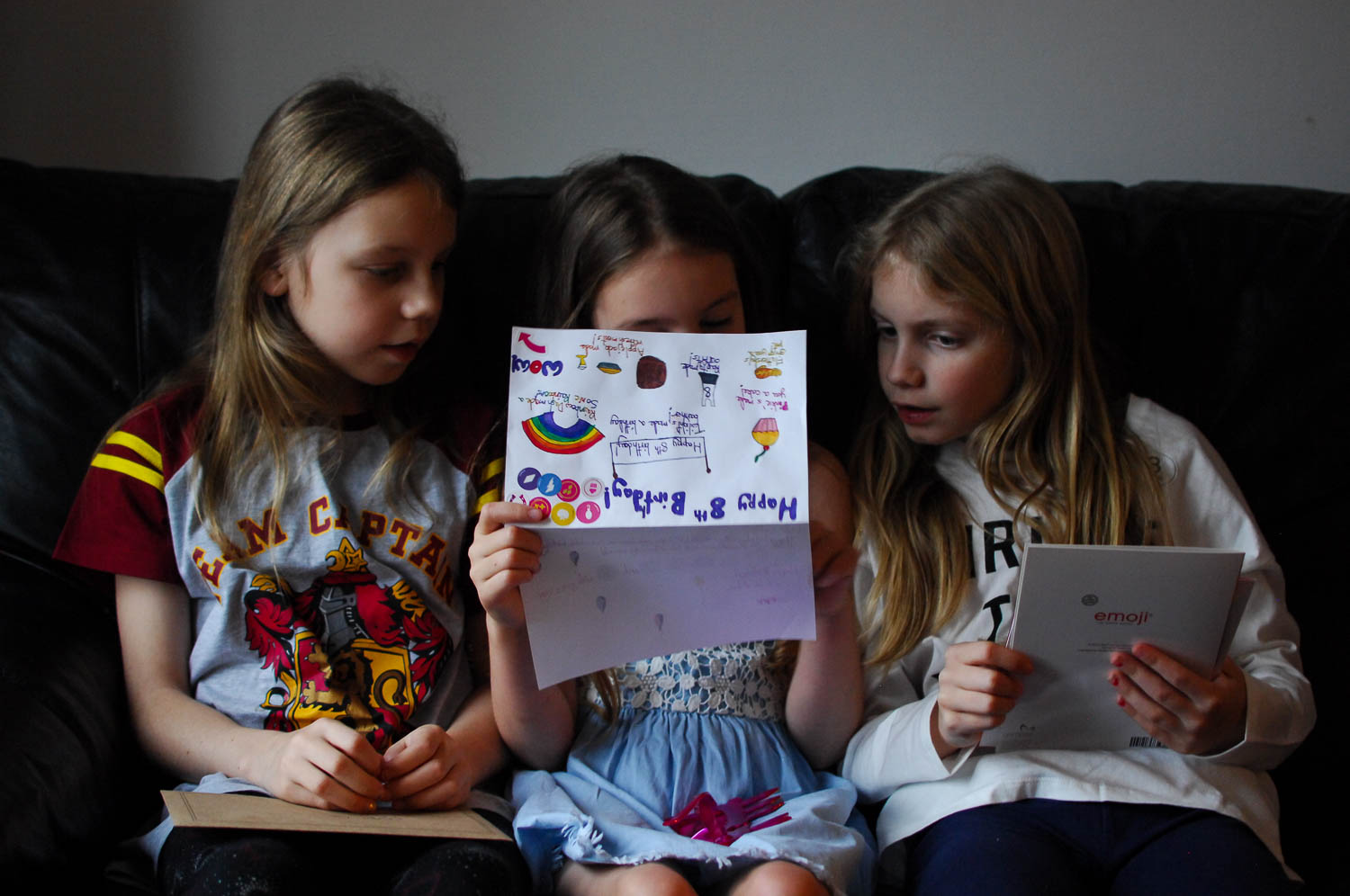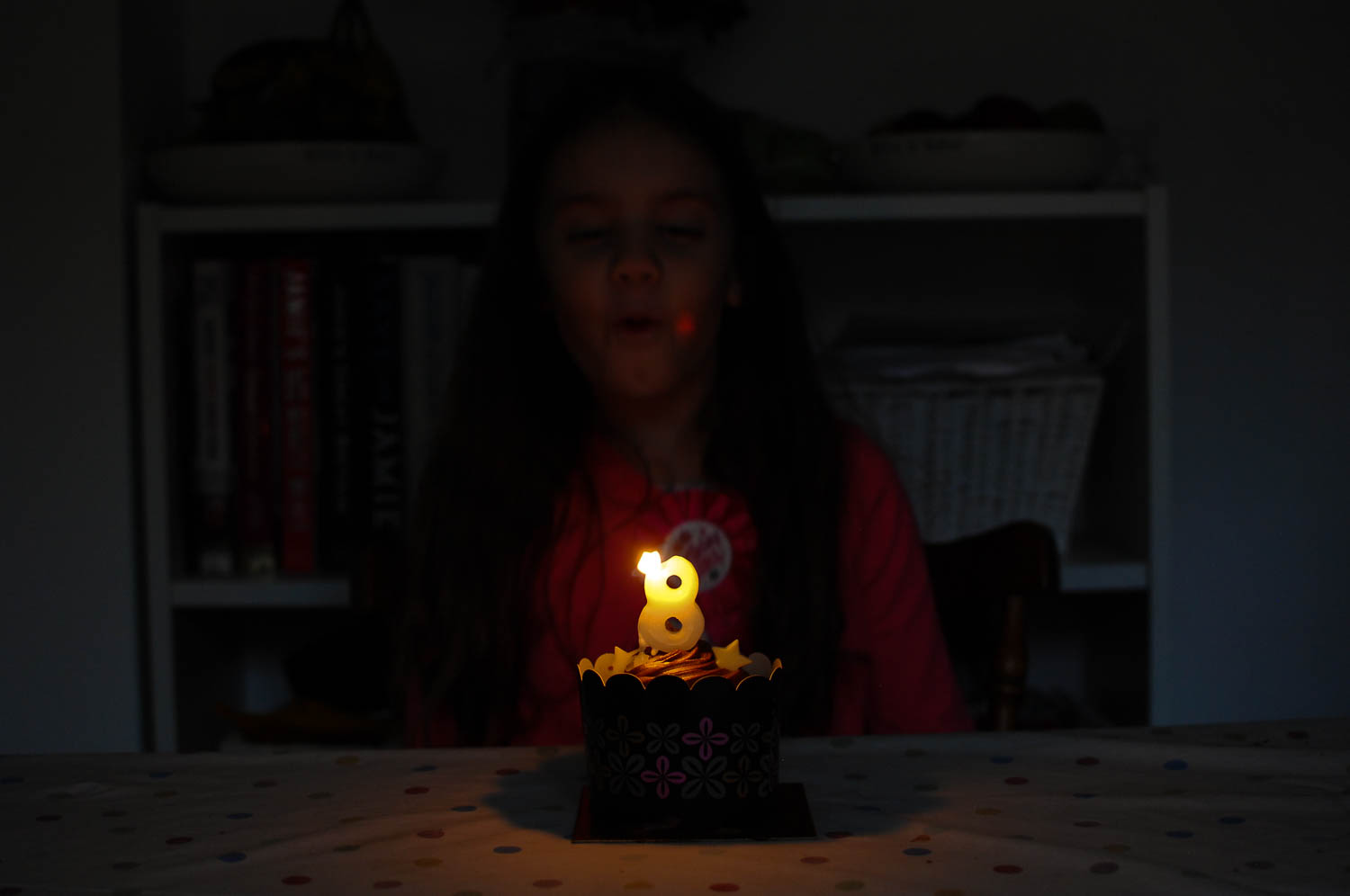 We've also been watching 'The Voice' on TV.  We gave it a miss last year, but when the husband discovered that Olly Murs (who he has a little bit of a man-crush on) was one of the judges we thought we'd give it another chance and so far we're enjoying it. Neil works every Saturday night so we watch it on Sunday evenings instead and it's the perfect thing to wind-down the end of a busy weekend.
HEARD
I have loved the Stereophonics since I was a teen and the husband gave me their new album 'Scream Above The Sounds' for Christmas.  It has been playing in my car (the only place I get to listen to 'my' music!) very loudly and non-stop ever since and every single song is ace.  I'd love to see them play live.  This is my favourite song from the album though it was tough to choose as there are so many that are good.
MADE
Normally the 'Made' section of Little Loves features something we've baked, but we've not done any baking at all this month as there are still too many Christmas goodies to finish off.
One thing I have made is a video of our trip to Walt Disney World in Florida.  We've been home for three months now but what with school and work and Christmas and multiple birthdays and flu I've simply not been able to make the time to sit down and go through all the clips and edit them together… until now!  It was so lovely watching everything back and reliving the fun we had together and whilst it's still a little rough around the edges as I'm so new to this video-editing thing, I'm really proud of it and know that it will be something we watch over and over, time and time again, to bring back the happy memories we made on our trip-of-a-lifetime.
(Also, as a tiny little aside/bit of self-promotion/plea) I'd love for you to subscribe to my YouTube channel – I'll be making more videos as the year goes by and subscribing means you'll get a notification when one goes live.  Thanks! 🙂 )
We also made a decision regarding our travel this year.  Editing our Disney video got me dreaming of warmer climates and sunnier days, and with the weather this month being so dreary it inevitably brought up into conversation the topic of where we would like to go on holiday this summer.  We're heading back to our home-from-home in Cornwall in the Spring as we do every year but we've all been bitten by the travel bug and want to explore lots of new places too.  The girls voted for Greece (Ella), Italy (Mimi) and back to the USA (Lola) as their top options and the husband being as easy-going as he is was up for pretty much anywhere.  I'm terrible at making decisions when there are lots of things to choose from and also know full well that I need heat and sunshine if I'm going to survive winter in the UK so I started investigating a few different choices.  In the end we made a bit of a spontaneous decision and settled on Italy – more specifically the Italian Lakes.  Within a few days it was all booked and we're all super excited about it!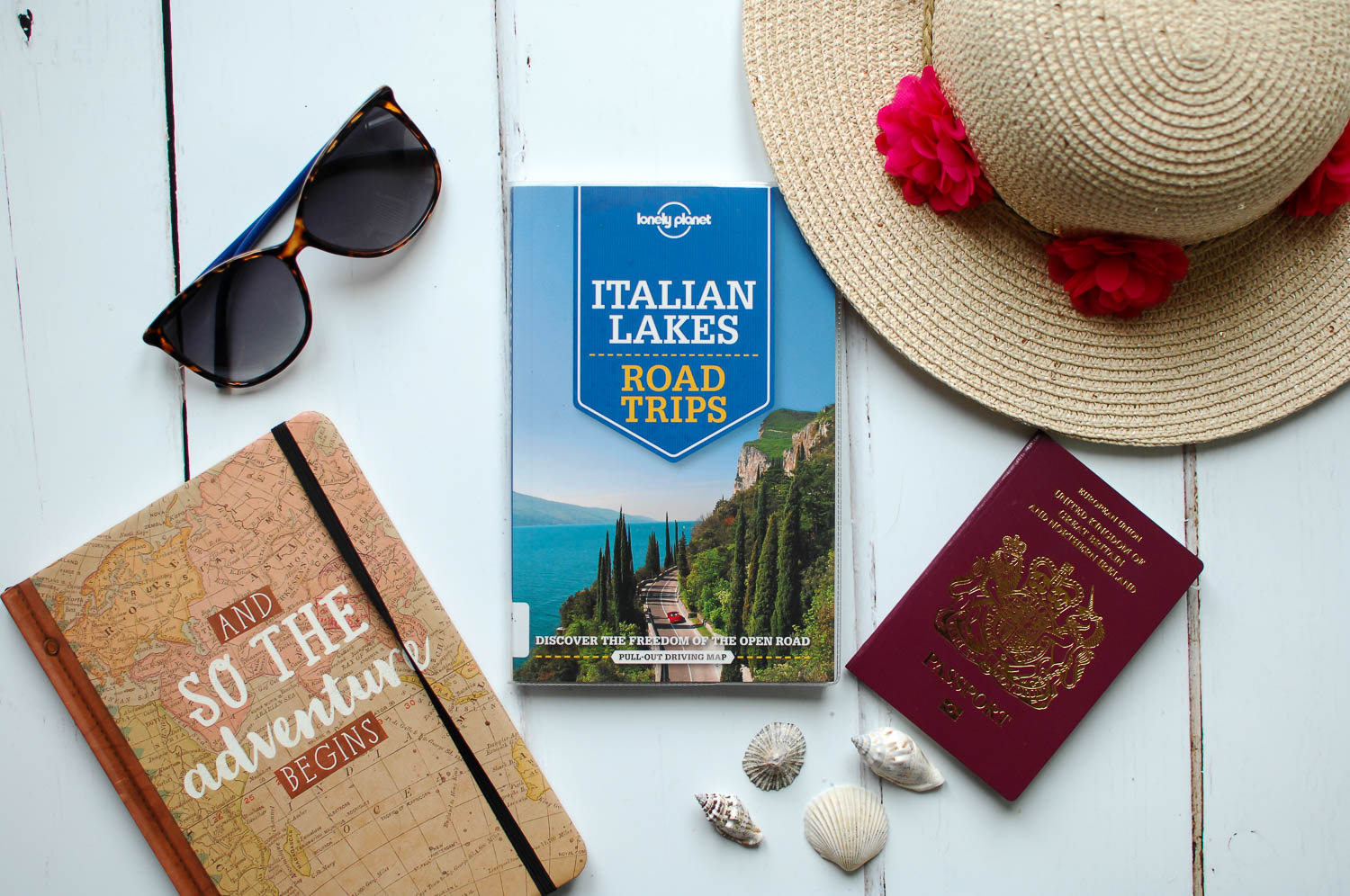 WORE
Nothing to add here.  It's still cold.  And wet.  And wintery.  So I'm still in my standard uniform of jeans (now ripped and bobbly thanks to kittens who like to climb up me when they're hungry or want a cuddle) and jumpers.  I did finally wear a jumper I bought myself from Next before Christmas – black (of course!) with a really pretty lace back and shoulders.  It's different (ish) for me and I really love it.  Even the husband noticed it so I'm calling it a win!
AND FINALLY…
This month I attended my first ever baby shower!  My yoga teacher is pregnant (due next month) and she invited me to her baby shower – an afternoon tea at a lovely hotel in our town.  It was good to catch up with her (I haven't seen her for a while as she hasn't been teaching as much as usual) and we've arranged for me to shoot some maternity photos for her if we can squeeze them in before she pops.  It was really nice to meet and connect with her other friends and family – we played 'guess the date and weight' and chatted together over tea and cake.  It turns out that baby showers are a bit like buses – they all come along at once!  I've also been invited to my best friend's baby shower in February (she's due in March) so I'm really looking forward to a weekend in Southampton for that.
She and her husband actually came up to visit us last weekend and it was SO good to see them.  The last time we saw each other was back in August – she'd not long found out she was pregnant and it was all new for her.  Now she's 32 weeks along and has a beautiful baby bump.  We had the best weekend of talking and catching up, playing Listography, sharing stories from our travels (them to Australia and New Zealand, me to Colorado and Florida) and laughing at my girls' antics.  I managed to sneak them off for a mini-maternity shoot in the woods and I'm really pleased with the photos.  I think they like them too.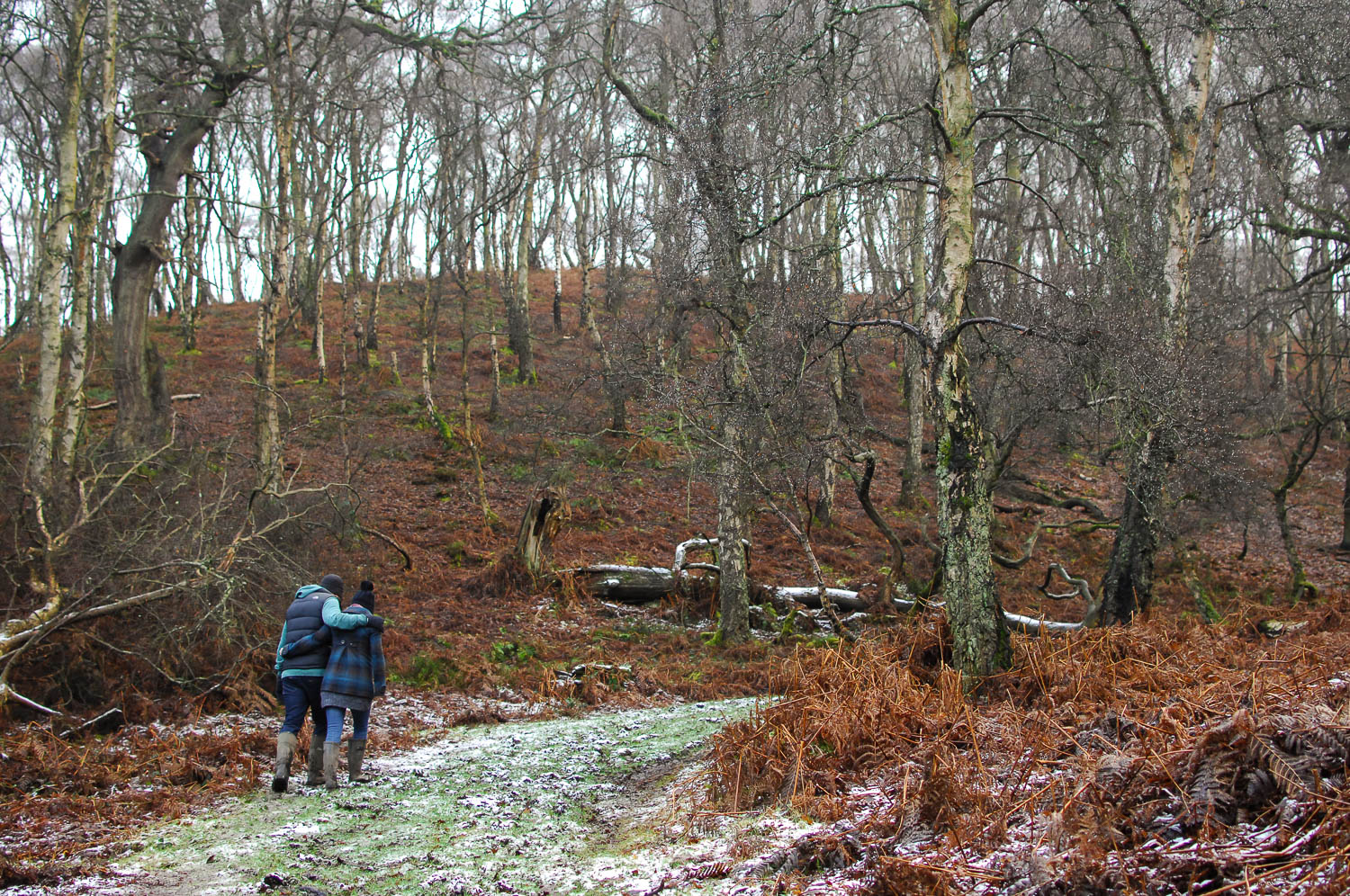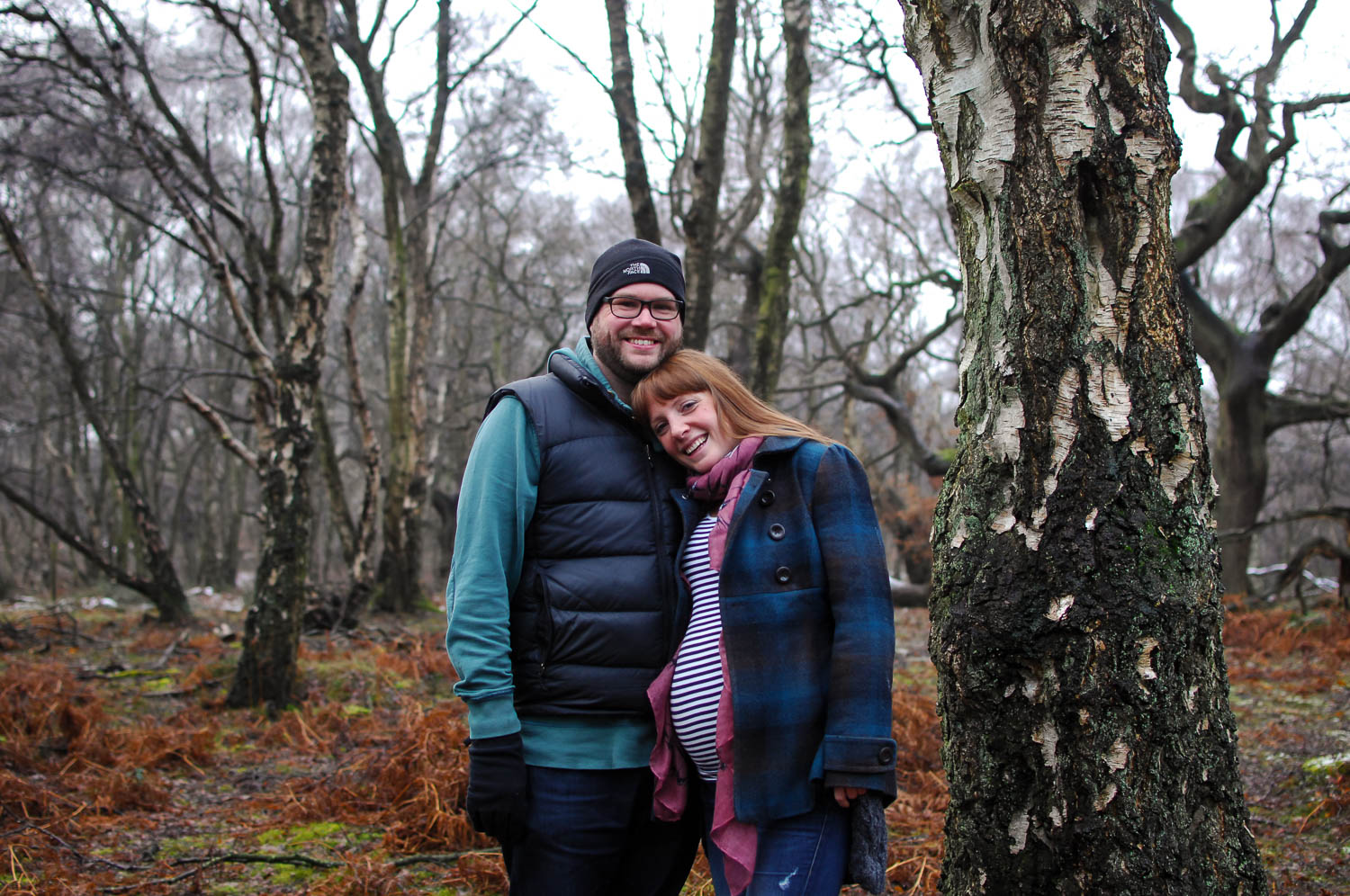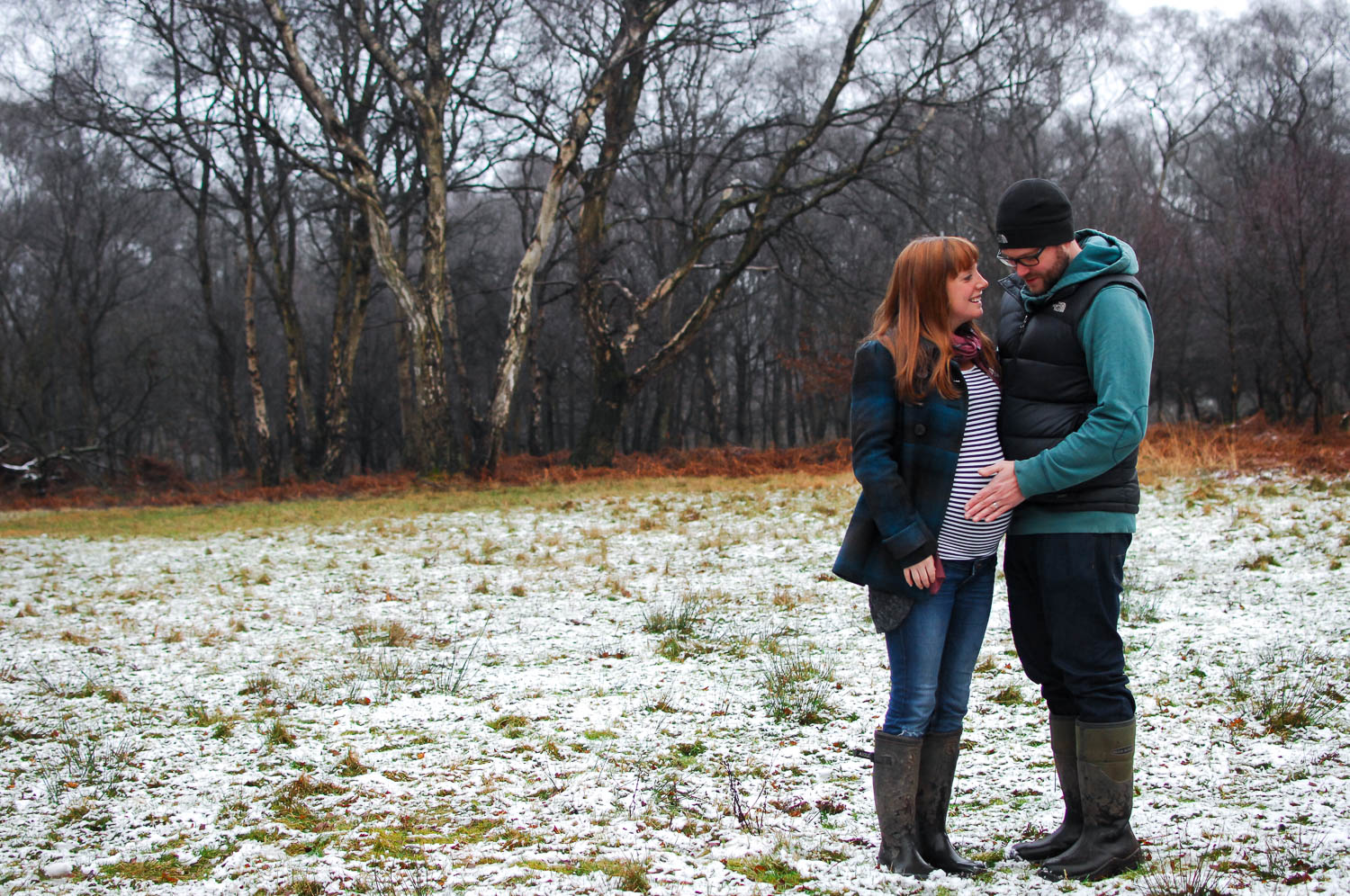 And so now we move from what feels like the longest month of the year into the shortest.  February is looking pretty busy so far with half term quickly approaching, the aforementioned trip to Southampton, a Wedding Photography workshop (which I am ridiculously excited about), Valentine's Day discos at school for the girls, and more.  Oh, and Spring is just about beginning to appear on the horizon now too with the promise of slightly lighter & longer days, and tiny shoots poking their heads out of the earth to stretch up towards the sun.  There is so much to look forward to 🙂
Linking up with Coffee Work Sleep Repeat's 'Little Loves' link: