How is it the end of May already?!  I swear I was only writing last month's Little Loves post a week or so ago.  Summer feels like it's decided to arrive, it's half term next week and we've had a busy month.  Here are all the little things I've been loving lately throughout May…
Read
I quite literally have had no time to pick up a book this month – it's been non-stop with work and birthday celebrations and children's activities.  If I even try and read on the train to London I fall asleep within minutes because I'm so exhausted, and my evenings are spent writing blog posts and answering emails that I haven't been able to do during the day because of my day job.  I find that I need at least half an hour to really get into a book properly, whether it's fiction or non-fiction, and creating that space feels like it's becoming more and more difficult.  That's something I'm very much going to be working on rectifying over the summer months to get myself into a better habit as I have a huge stack of books that I want to read!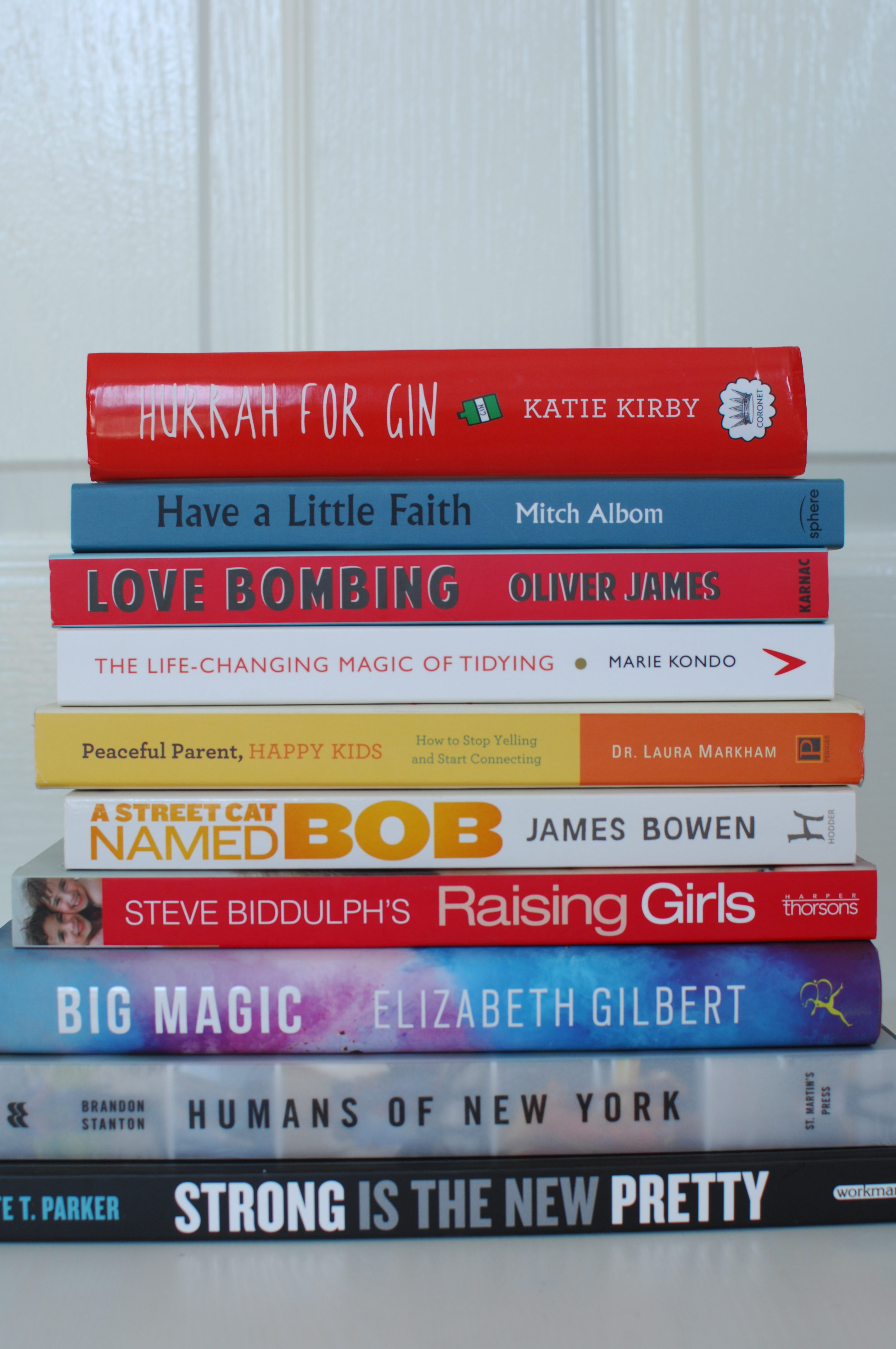 However, I have been able to find the odd ten minutes here and there to catch up with some blog posts from a couple of my favourite bloggers.  Lucy (from Capture By Lucy) threw the most amazing 'Moana' themed birthday party for her 4 year old niece and I loved reading all about how she created it as it's something I've always loved the idea of doing but have never managed to actually take action on.  I've also loved reading all about the travels that Katie (from Mummy Daddy Me) and her gorgeous family have been on recently – in particular their trip to California.  Her photos are beautiful and reading her posts always fuels my wanderlust even more fiercely than it already is.
Finally I've really been enjoying reading Disaster of a Thirty Something's 'Peak and Pit of the day' posts on Instagram.  Sarah and her husband are travelling for a year and her posts are hysterical and frequently make me snort-laugh out loud.  Go follow her – I promise you won't regret it.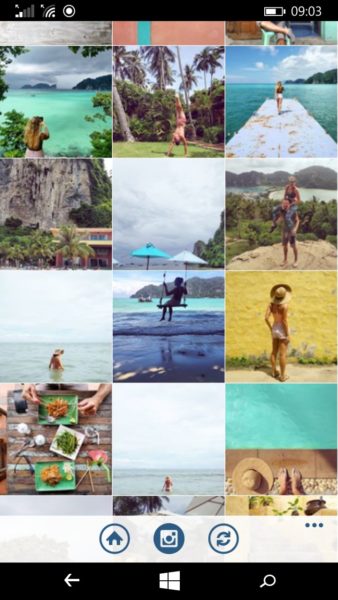 Watched
It's been a busy old month with school events.  Mimi competed in a Year 3 and 4 cross country competition against numerous other schools in our area.  She ran her socks off (I don't think she realised quite how far it was and didn't pace herself at the beginning) and ended up coming tenth out of the field which was incredible!  I'm so proud of her.  She love to run and never walks anywhere if she can be running instead – she has seemingly endless energy.
Something she loves even more than running though is football. I watched her take part in a Year 4 football tournament against other local schools. She was the only girl on the team and, despite the torrential rain, she had an absolute blast. They didn't get past the knock-out rounds unfortunately but they did really well – they drew three matches and won one of them. I love watching her do the things she loves – it lights her up inside.
When we last had the teenager for the weekend my husband had to work the Saturday night so Sophie and I curled up on the sofa, ate pizza and watched Bridget Jones' Baby on DVD.  She'd seen it before but I hadn't and we had a really lovely evening together.
The husband and I have also just started watching Big Little Lies.  I know, I know, we're so behind!  Because he works shifts we only get two or three evenings a week together to actually snuggle up and watch something, and of those one is inevitably taken up with a football match on TV, or I'll be working on the laptop, so it takes us a lot longer to get through a series.  I'm a huge Reese Witherspoon fan so I have high hopes.  We're two episodes in so far and I'm loving it.
Heard
If you have children of a certain age you'll know that May is 'exams month' – SATs, GCSEs, A levels etc.  Thankfully we have a few years to go before we get to the latter two, but this year was Lola's turn to do her Year 2 SATs tests, which her school re-named as Secret Agent Training tests.  I wrote a blog post with a few thoughts about it all here if you fancy a read.  I still think the school made too big a thing of it personally (when Ella and Mimi did them they were just called 'quizzes' and that was that – the rest of the school day was business as usual) but to be fair Lola did really enjoy her week of spy missions and clue solving.  I loved hearing her tell me all about what she'd been up to every day when I picked her up from school.
I also heard Ella 'perform' as Dr Barnardo (of the children's charity Barnardo's) in her Year 5 assembly about the Victorians, which tied in with a special whole-school topic about homelessness that they've been learning about.  Considering she'd been off school poorly with a tummy bug for the two days leading up to the big day and she only had an hour to practice before the assembly itself, she did brilliantly.  I love how clearly and confidently she speaks when she's playing a character – she really gets into the role.
Made
An appointment to go to the optician!  I need glasses to help me see things long-distance as I'm short-sighted so I'm supposed to wear them for things like driving and the cinema.  I'm slightly ashamed to say that I haven't worn them for several years now though as I hated the frames I had and simply couldn't afford to get new ones, and now it's just been so long that I've been putting it off and just haven't bothered.  Awful really.  But my eyes are slowly getting worse – I can't see the TV very clearly a lot of the time and I know how dangerous it is to drive being able to see properly(!).  Plus Mimi is struggling to see the whiteboard at school a bit so I need to take her to get her eyes tested as well.  She's really nervous about it so I said we'd go together.  So watch this space – in next month's Little Loves post you might see me wearing glasses under the 'Wore' section!
Wore
After a rubbish couple of weeks of rain the sunshine and warmth finally put in an appearance and I've been able to ditch the socks and boots I've lived in all winter and rediscover my ballet pumps.  Hooray!  And over the last couple of days whilst we've been having this mini-heatwave I've actually let go of the jeans as well and have been wearing skirts.  I know!  I honestly feel so much better and more comfortable in them than I do in anything else but I hate wearing tights with a passion so I never wear skirts in the cold weather.  I've also been using lots of suncream  – my fair, freckly skin needs protecting when the sun is fierce.
and finally…
May is a month of birthday celebrations in our house – both Mimi and I are May babies.
I turned thirty-four (you can read my thoughts about that here) and I had a very quiet day to myself whilst the husband was at work and the girls were at school, before opening lovely cards and thoughtful presents when everyone got home.  I've also done an annual update for my '40 Things Before I'm 40′ list… 7 things ticked off now and 33 still to go!
It was Mimi's birthday earlier this week as well.  I can't believe she's nine!  Her birthday was a school day (I still think there should be a rule that you don't have to go to school or work on your birthday!) so it was just cards and presents and a little cake on the day with more celebrations to come this weekend.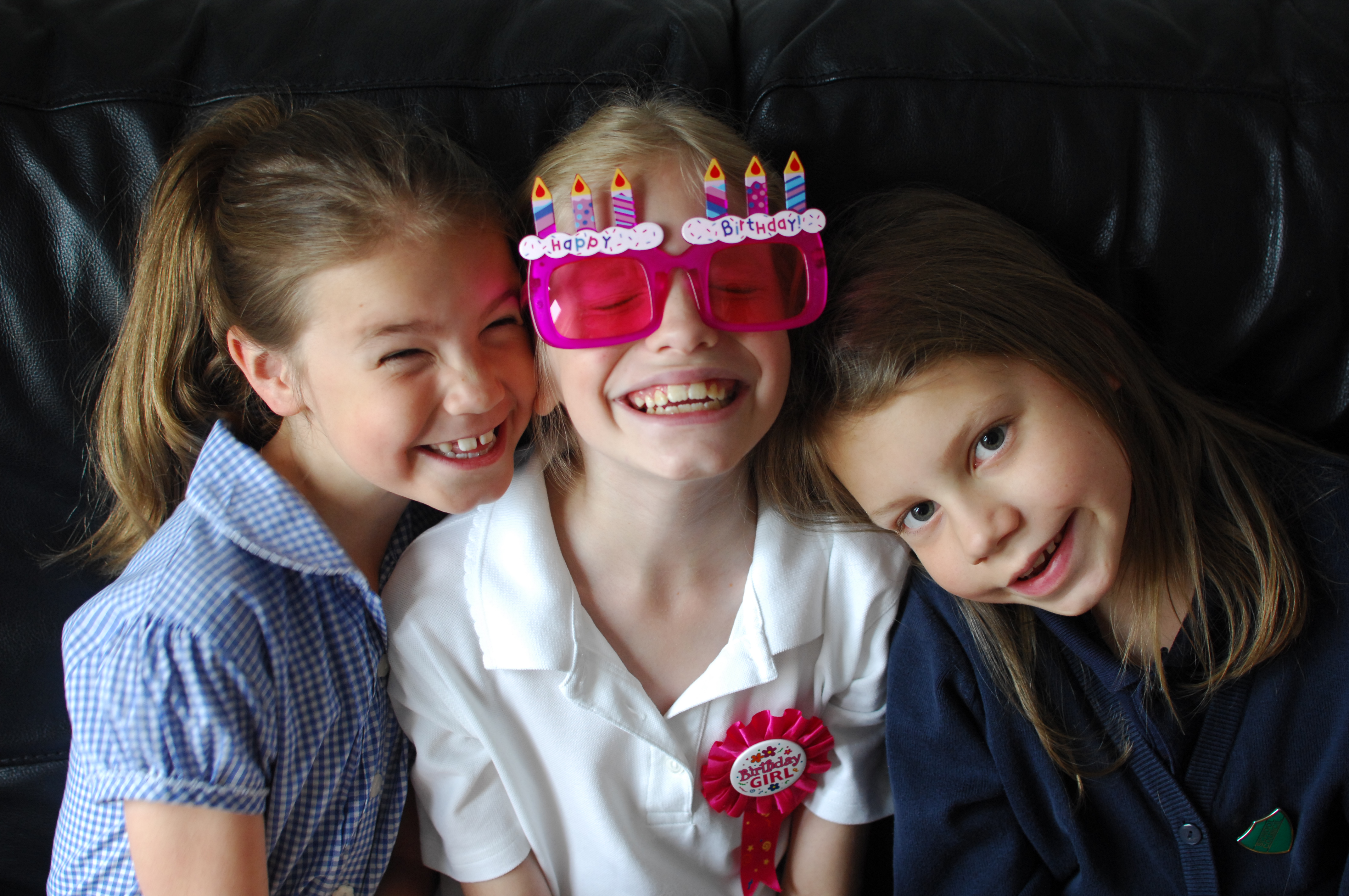 I'm already looking forward to finding out what little things I'll be loving in June – we've got another busy month ahead.  Fingers crossed the good weather is here to stay!
Linking up with Coffee Work Sleep Repeat's 'Little Loves' link: