Regular readers of my blog will know that we visit Bude in North Cornwall for a week-long family holiday every single year without fail.  We have family traditions that we to love to maintain and we also make a point of discovering and exploring new places that we've not come across before.   You can read more about this year's trip here, here and here.
On our final day in Cornwall we decided that we wanted to do something a bit different to the usual beach-and-ice cream.  During our visit to Bude last year I'd found a leaflet about a quirky little place called Hidden Valley Discovery Park which looked really fun.  We didn't manage to squeeze it in during that trip and so we promised the girls that we'd go this year instead.
Hidden Valley Discovery Park is near Launceston.  It took us about 45 minutes to get there from Bude through the usual pretty countryside and winding county roads that are synonymous with Cornwall.
Essentially there are three main activities: the Indiana Trail; the Sherlock Holmes Trail; and Moriarty's Missions in the Forbidden Mansion.
The Indiana Trail is designed for children and is the easiest out of the three, so we started there.  You have to follow a series of ropes which all lead to clues containing the shadow of a mystery character, a number and a letter.  At the end of the trail you have to add up all the numbers and figure out a word from the anagram of letters that you collected as well as know all of the names of the shadows.  It took us about half an hour – it's all in a relatively self contained area of the grounds and the girls had fun chasing around following the ropes and working out the answers.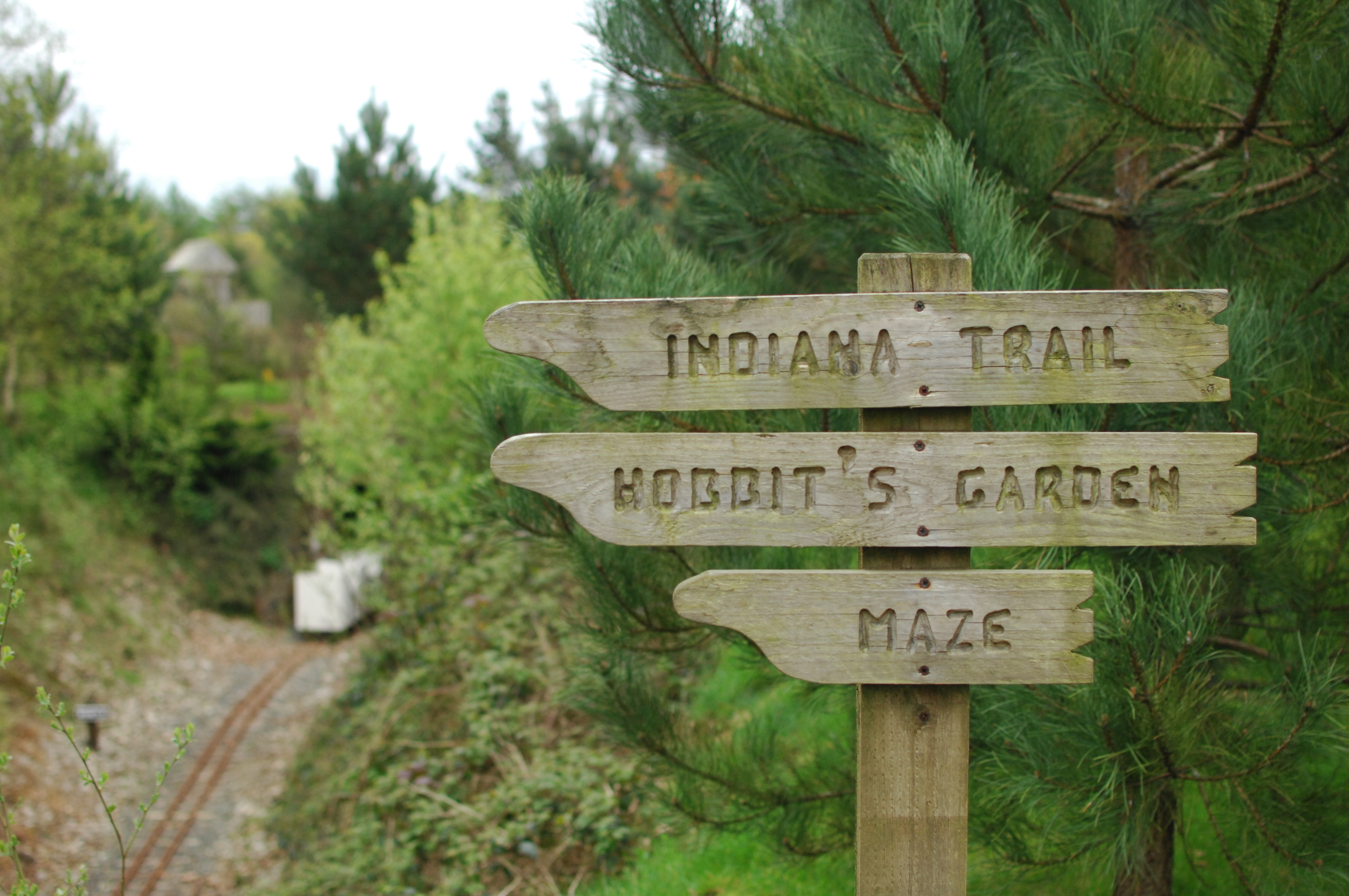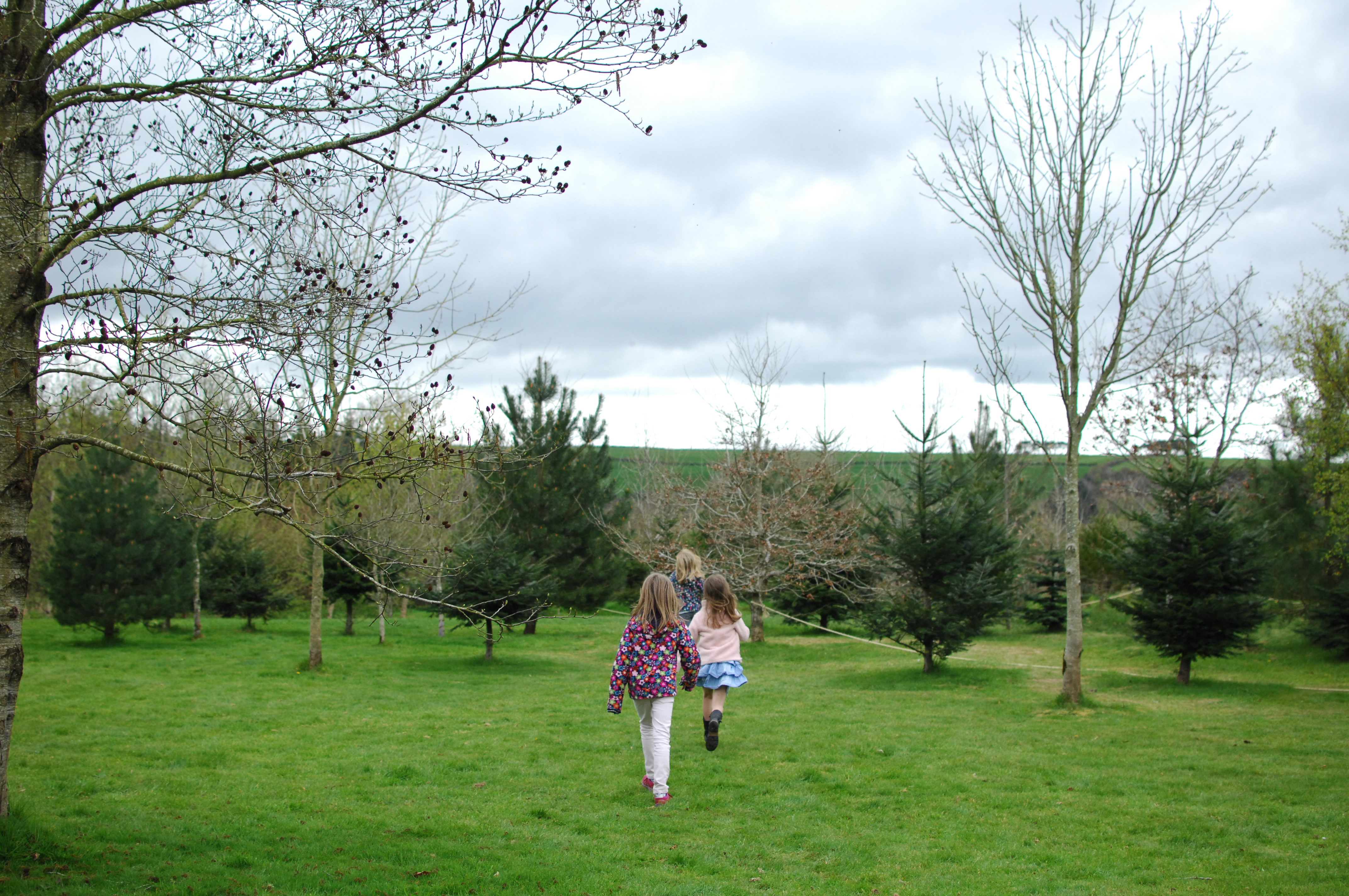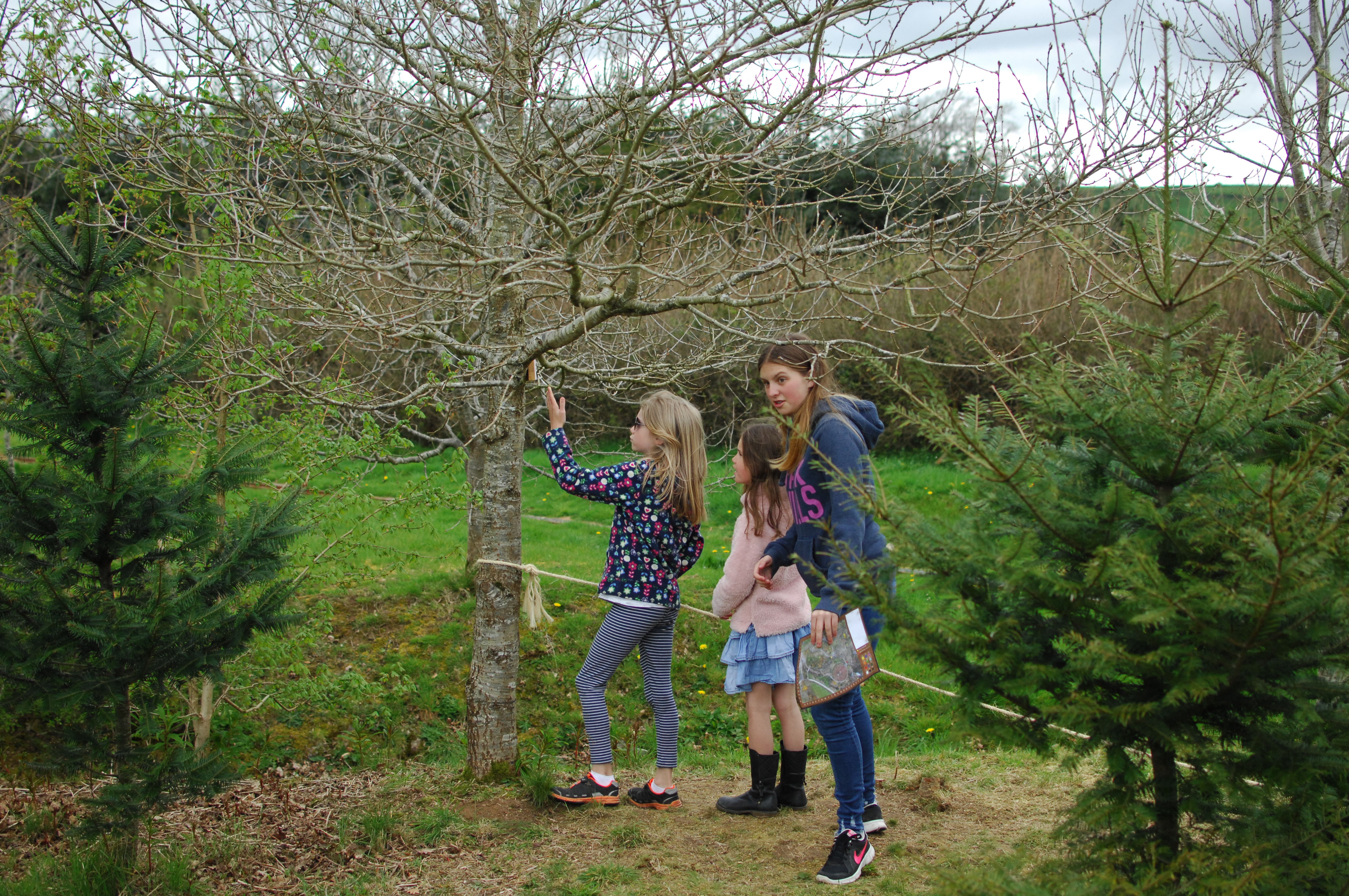 Next up was the Sherlock Holmes Trail.  This one is meant to be for adults but actually, having kids on our team really helped!  It involves a map with grid references and fifteen clues containing a mixture of maths problems, brain teasers and physics challenges.  You have to think outside the box on a number of them, which is where the children come in – some of the puzzles simply aren't solve-able with adult logic!  I actually overheard one woman putting in a complaint at the reception desk and asking for a refund (!): "There are four of us with university degrees and none of us could solve them"… (I have to say I felt pretty smug at this point as we'd managed to complete the mission!).
We had a brilliant time doing this – it took us a good hour and a half in total.  It gets pretty competitive because you keep on bumping into the same people trying to locate the same clue as you and figure out the answer before you do.  The clues are REALLY well hidden too – you have to get down on your hands and knees a fair bit.  My only minor quibble about Hidden Valley Discovery Park is that it's not really wheelchair friendly at all.  You could probably just about manage with a buggy (though putting your little one in a baby carrier would be much easier).  Worth noting if you're planning a visit.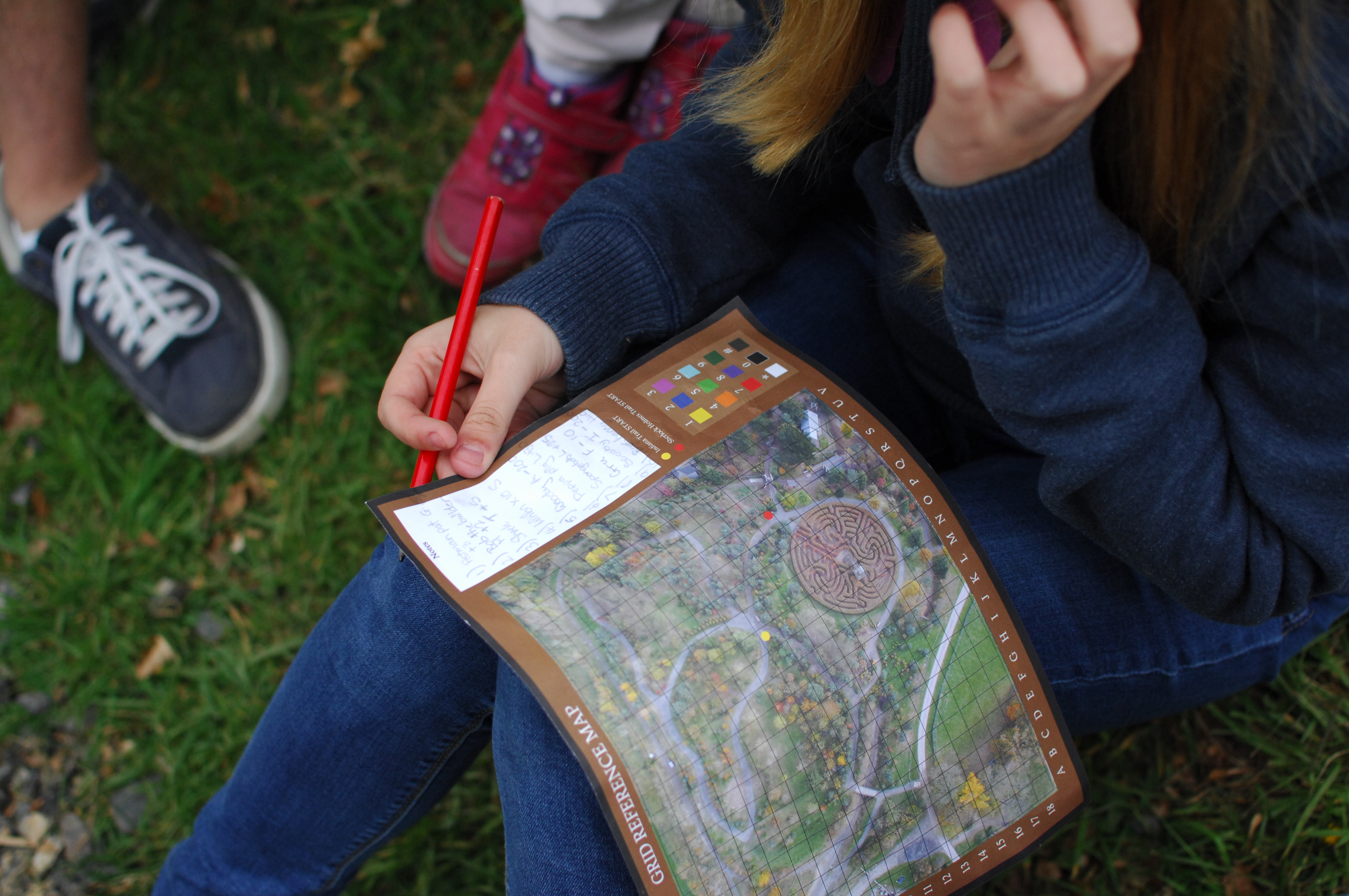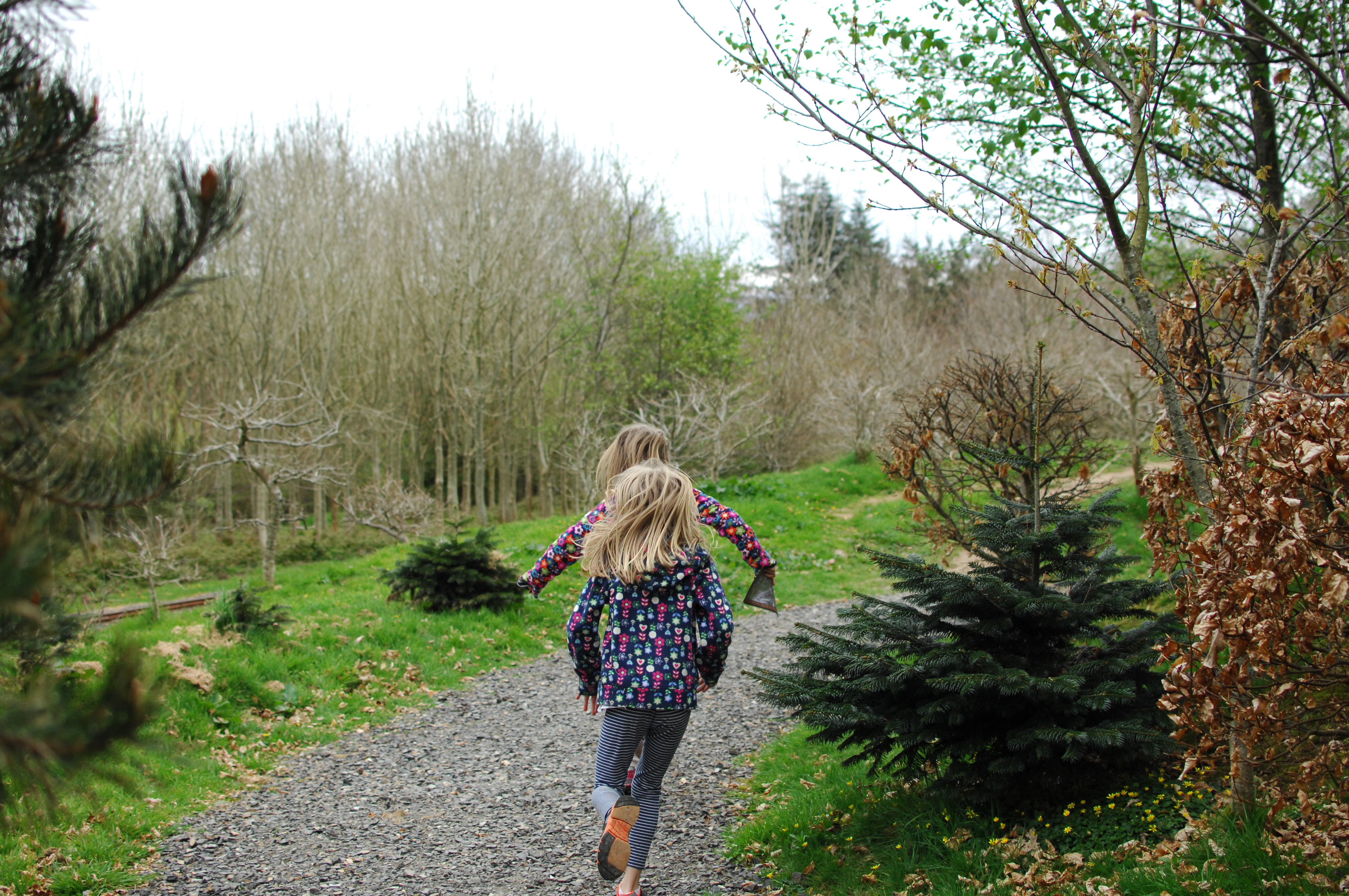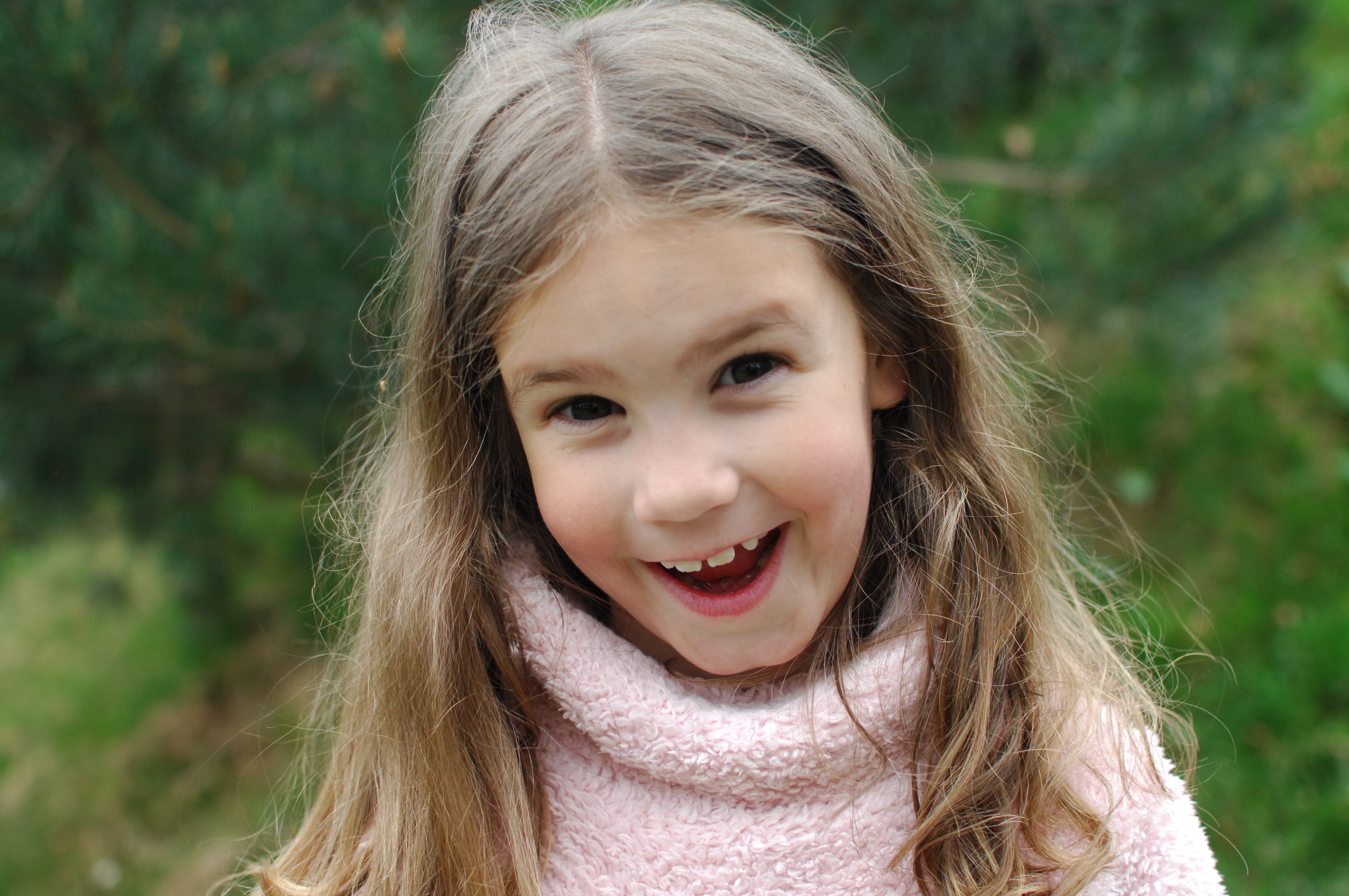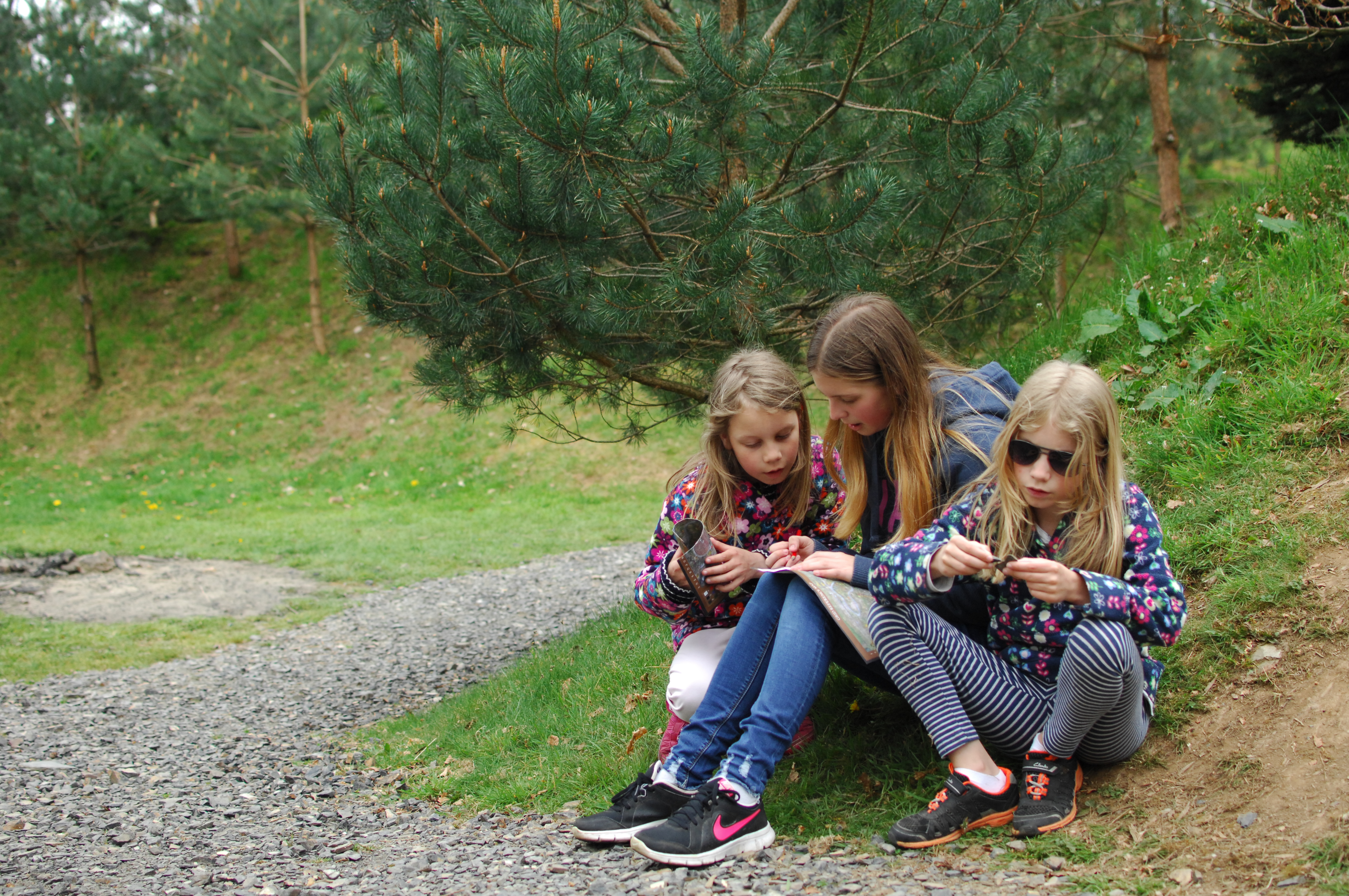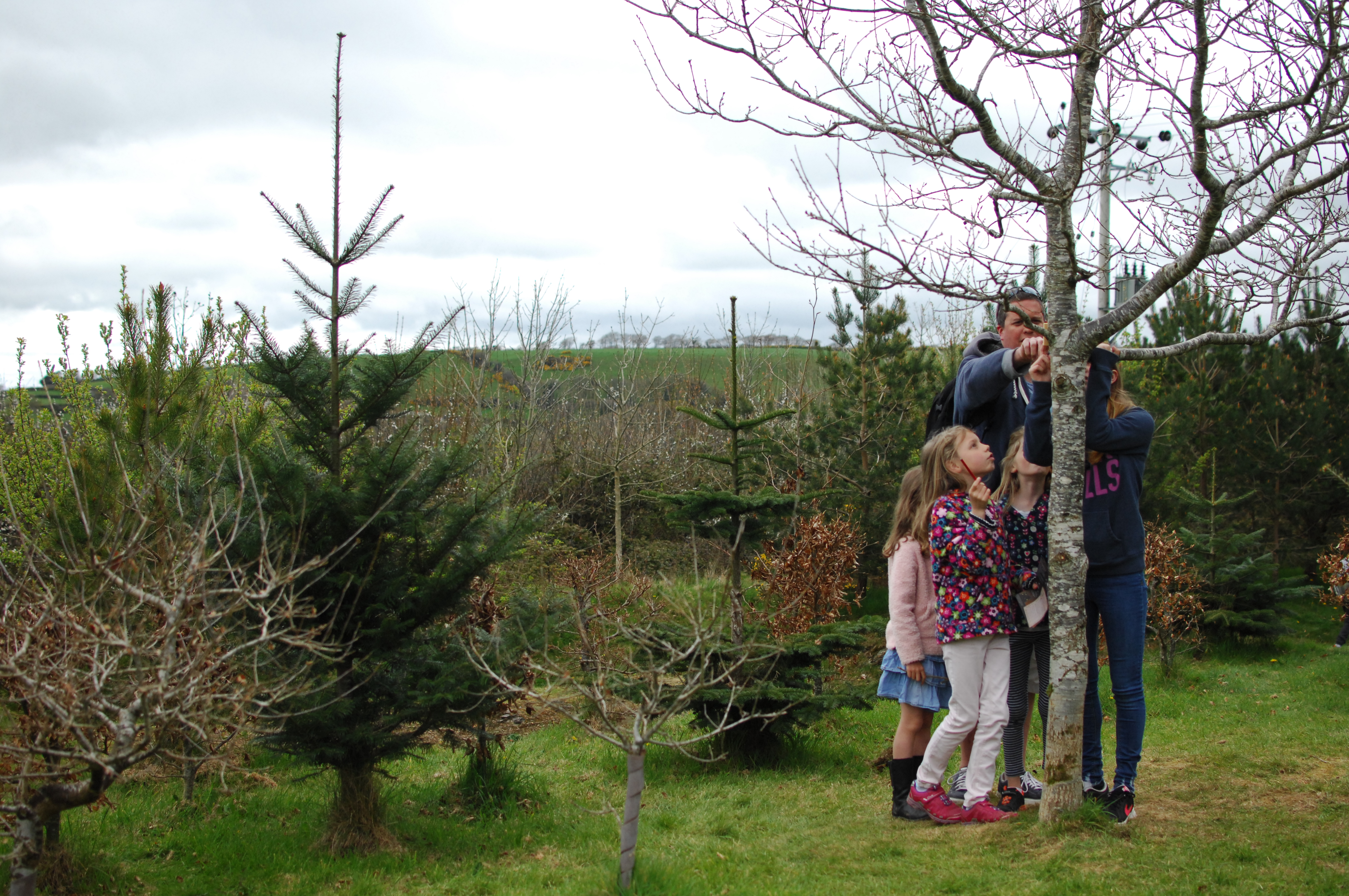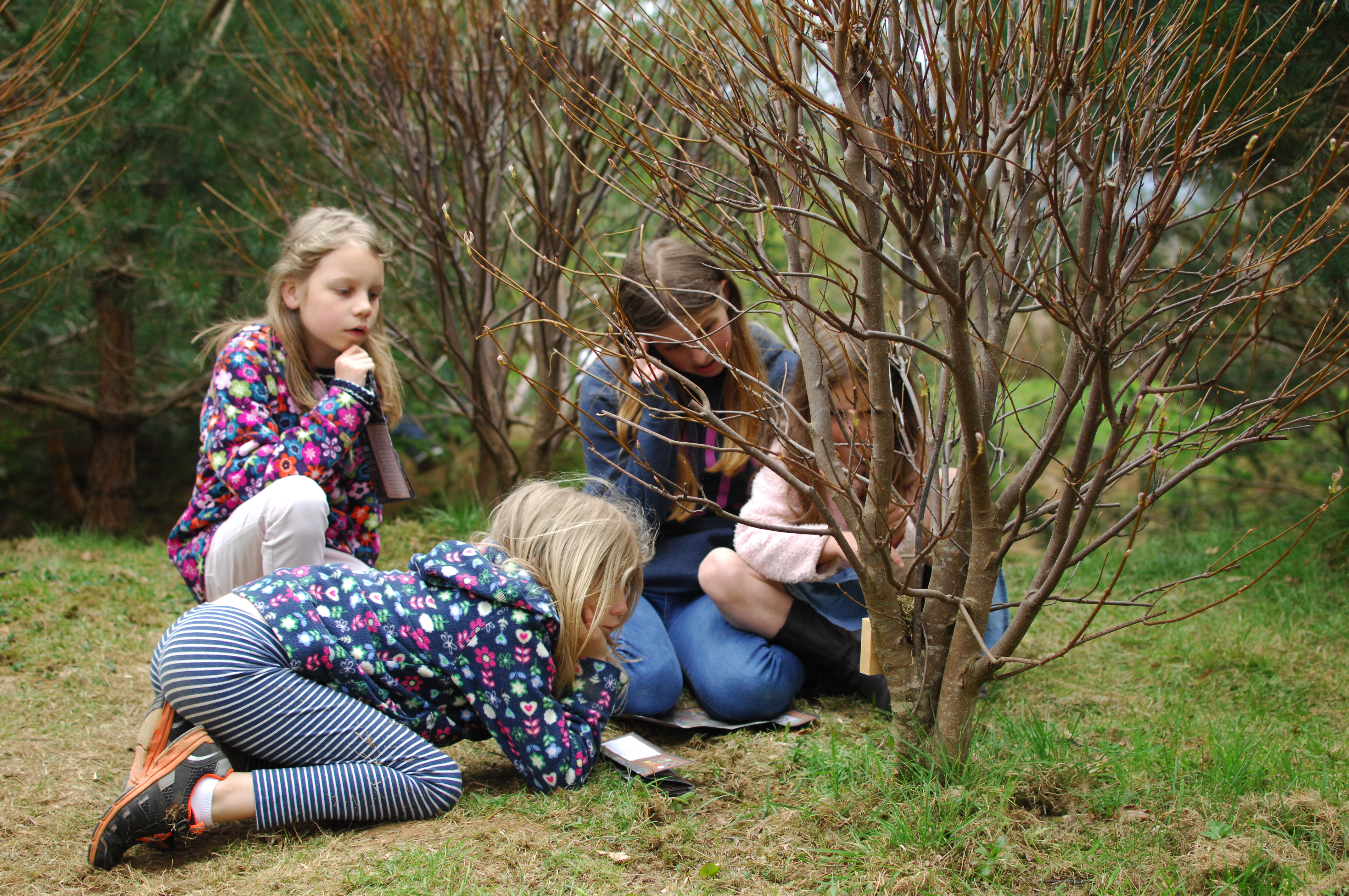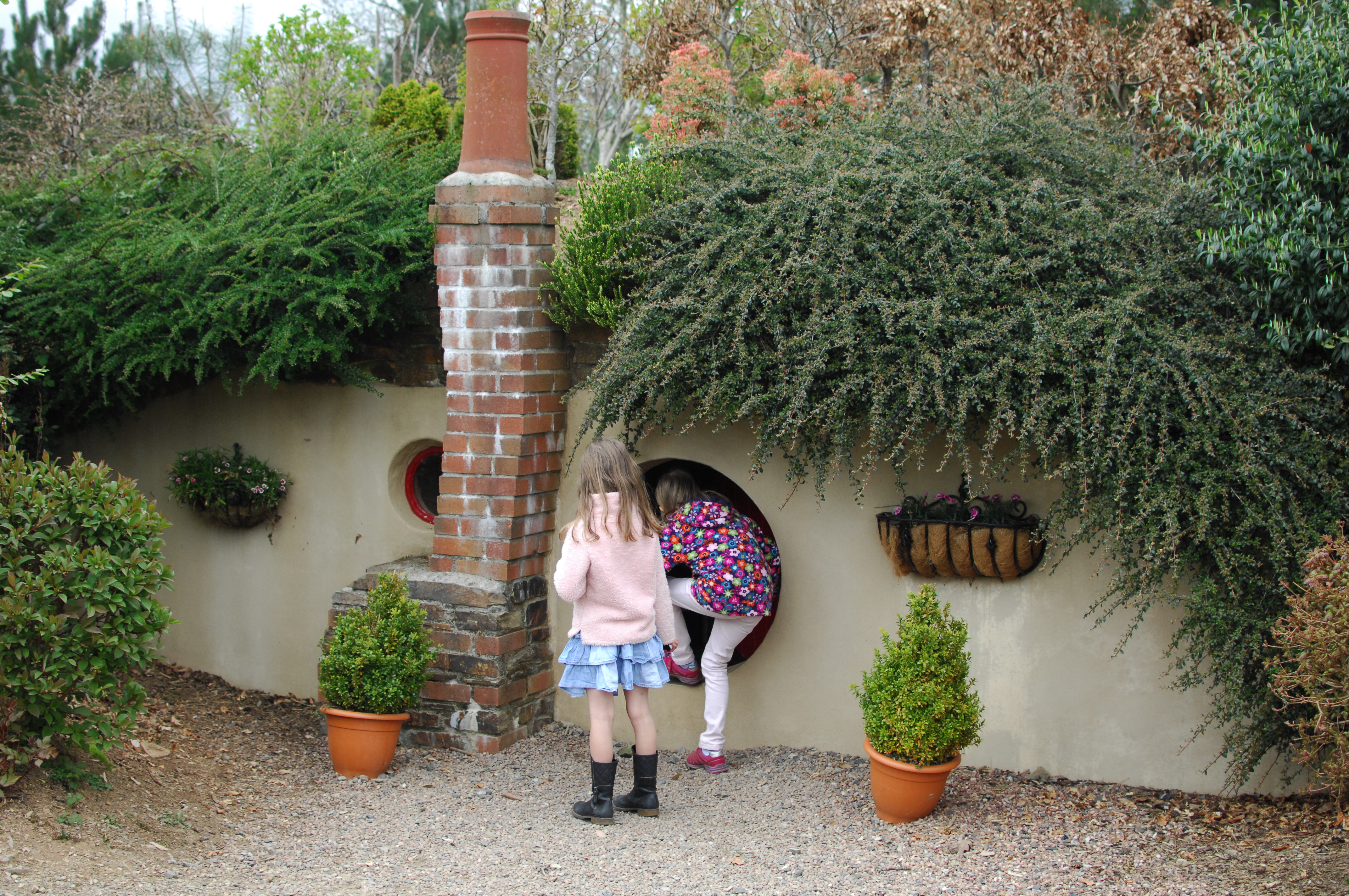 The final activity was Moriarty's Missions in the Forbidden Mansion.  It reminded me of a place called Puzzling World that I visited in Wanaka in New Zealand many moons ago!  There were upside down rooms, rooms that got smaller (like in Alice In Wonderland) and tiny spaces to crawl through (note: there is always a standard doorway as well).  For this activity you get given a keycard loaded with 18 minutes of time.  Within the mansion there are six missions to complete in various different rooms and each mission challenges your memory, dexterity, visual responses, sequencing and ability to solve brain teasers.  You get 3 minutes maximum per mission and a countdown clock ticking away that adds to the sense of urgency and pressure as you're trying to solve the challenge.  If you solve the problem in less than 3 minutes it's a bonus – you can see how much time you have left at the end of all six missions.
I didn't actually take any photos inside the mansion – firstly because it was a bit dark but also because the time limits on the missions meant that I was completely immersed in helping solve the puzzles!  We really enjoyed solving Moriarty's missions, though Lola wasn't so keen – she thought it was a little bit scary in some places.
Once you've completed all three activities – the Indiana Trail, the Sherlock Holmes Trail and Moriarty's Missions – you can go back to the reception area and input your answers into a giant machine on the wall and for every correct answer you get it lights up a lightbulb.  Did you get them all right?!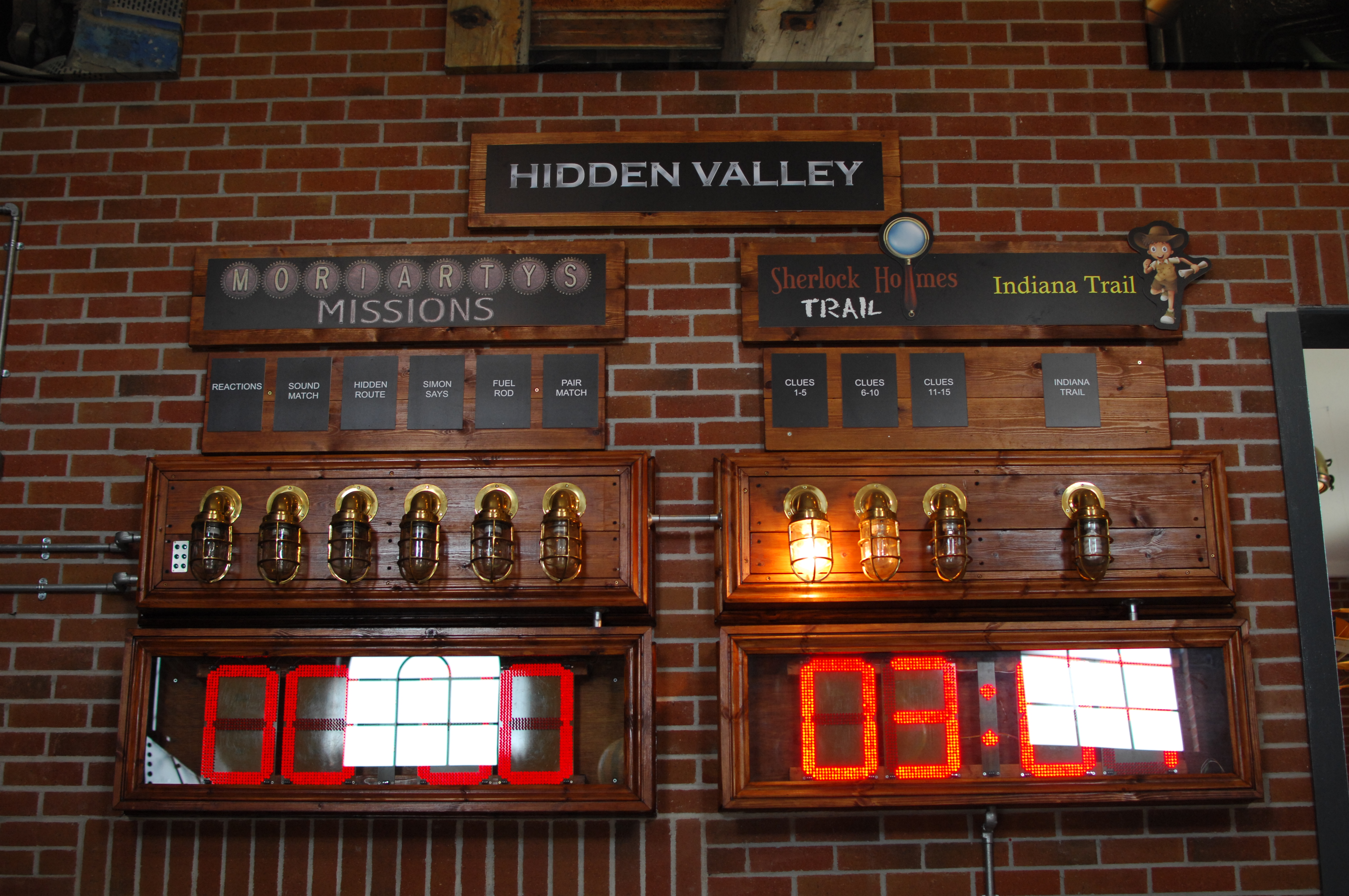 We really enjoyed our afternoon at Hidden Valley Discovery Park – it was so different from anything we'd ever done before and I can thoroughly recommend it if you're looking for something a bit quirky and a bit of a change from playing on the beach.  You definitely need to make it a daytrip – we were a bit pushed for time just being there for the afternoon (we arrived at midday, had a picnic in the car and were a bit pushed for time towards the end to finish all the missions before they closed at 5pm!)  We did have a brief stop for an ice lolly half way through and a little visit to the souvenier shop at the end but otherwise we were on the go the whole time.  If we'd have arrived earlier it would have been a bit less of a rush and we could have done some of the other things that were there too, like the maze, the adventure playground, and a ride on the little train around the grounds.
Hidden Valley Discovery Park really is quite an extraordinary place and an absolutely brilliant day out – we thoroughly enjoyed our time there and I definitely recommend visiting if you're in Cornwall.
Linking up (for the very first time!) with Extraordinary Chaos, Mini-Travellers, Tin Box Traveller and Travel Loving Family for #MondayEscapes
(Please note the no-one has asked or paid me to write this post – all opinions, thoughts, feelings, ideas and photographs are my own)