This is part two of my mini-series of blogs about being back in beautiful Bude for a week long family break during the Easter holidays.  You can find part one here.
As I started putting this post together I've realised just how much fun we managed to pack into the time we had.  We had a lot of adventures!  If I tried to squash this many activities into a week at home with the girls I guarantee there would have been uproar, but something just feels different when you're on holiday doesn't it?  Even though you're out and about doing stuff, time seems to matter less, there's no real rushing around and you take everything at a slower pace.  I'm pretty sure the girls' bonds with each other become even stronger as well – their relationships seem to shift somehow in a really positive way.  I'm not saying the bickering stops completely (that would be a miracle!) but it's definitely only occasionally rather than on an hourly basis.  It's wonderful and just writing about what we got up to and looking back over all the photos has me longing to be back there and trying to figure out how we can keep that relaxed and happy feeling with us even though we're back home.  If anyone has the secret for that, please do let me know!
MONDAY
We had a lovely slow morning after our busy day at The Lost Gardens of Heligan yesterday, briefly popping in to visit with family over a cuppa just before lunchtime.  In the afternoon we walked into town via the clifftops and then spent some time on the crazy golf course – a tradition that we do every year without fail.  It's a lovely little 9-hole course with some relatively easy holes and some much trickier ones.  It's colourfully painted and with the gorgeous Bude Castle as a backdrop you can't really go wrong.  Both Ella and Mimi got a hole-in-one this year!  We followed the match with a celebratory ice cream from our favourite parlour – The Taste Of Cornwall.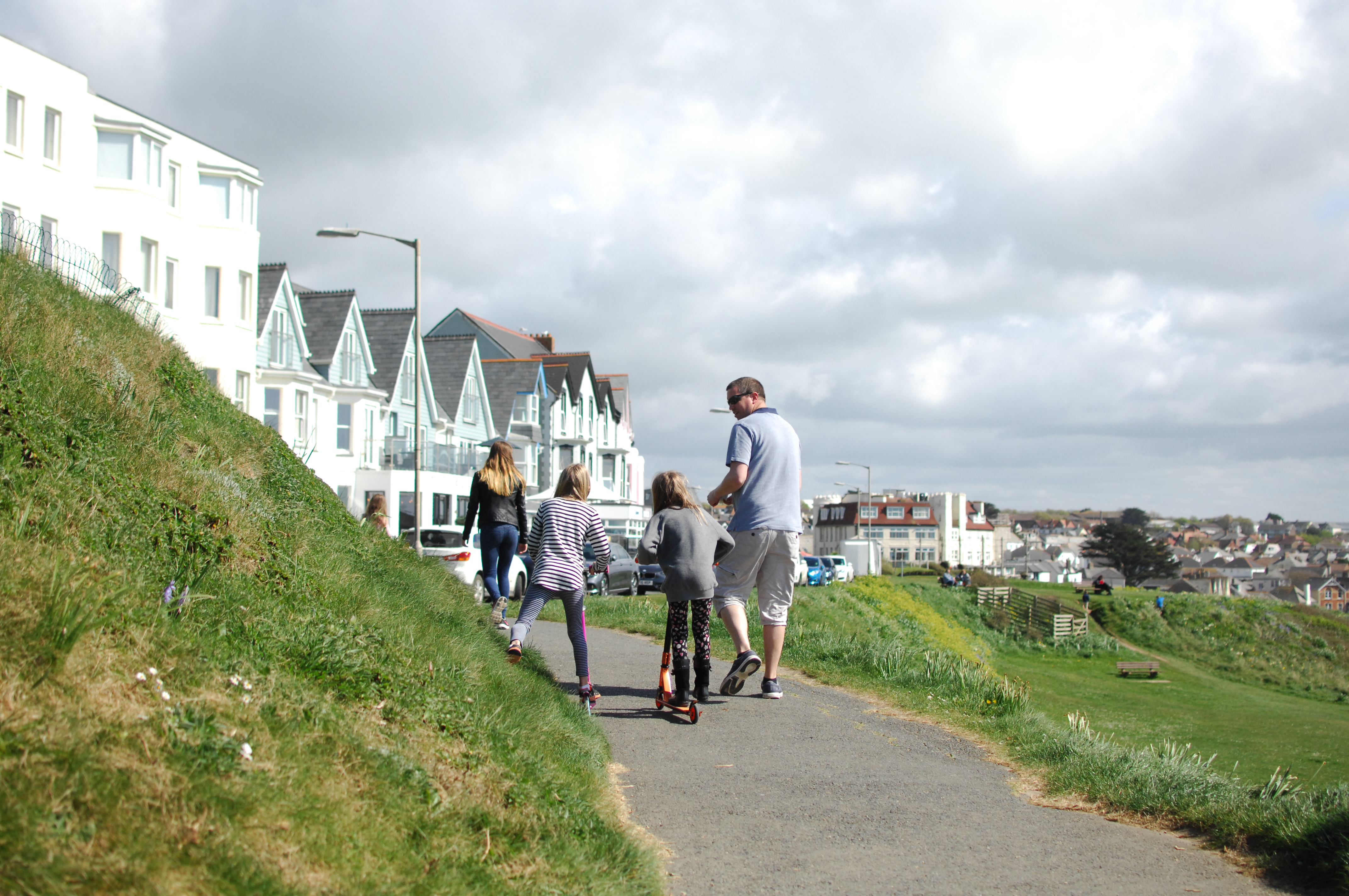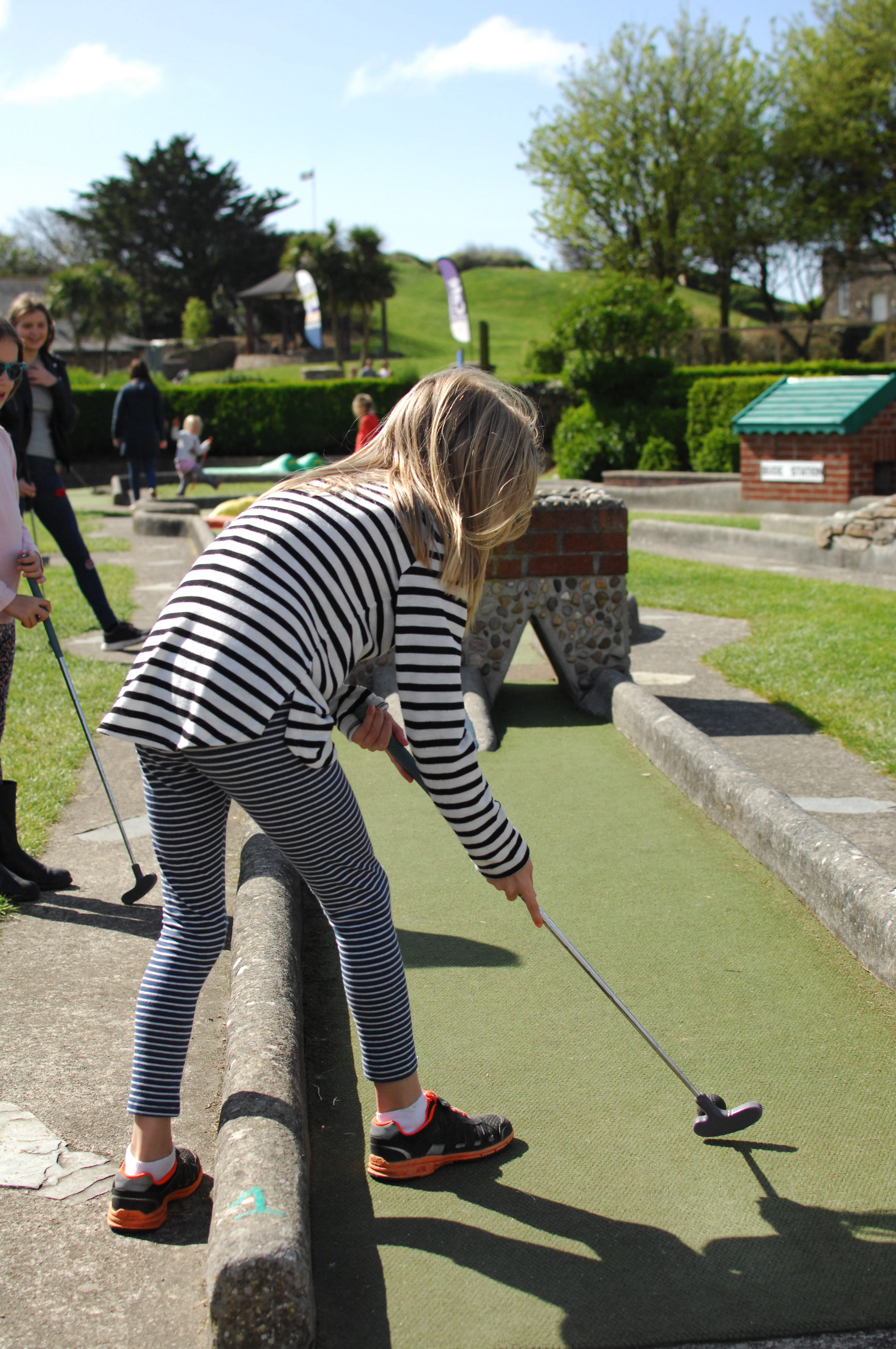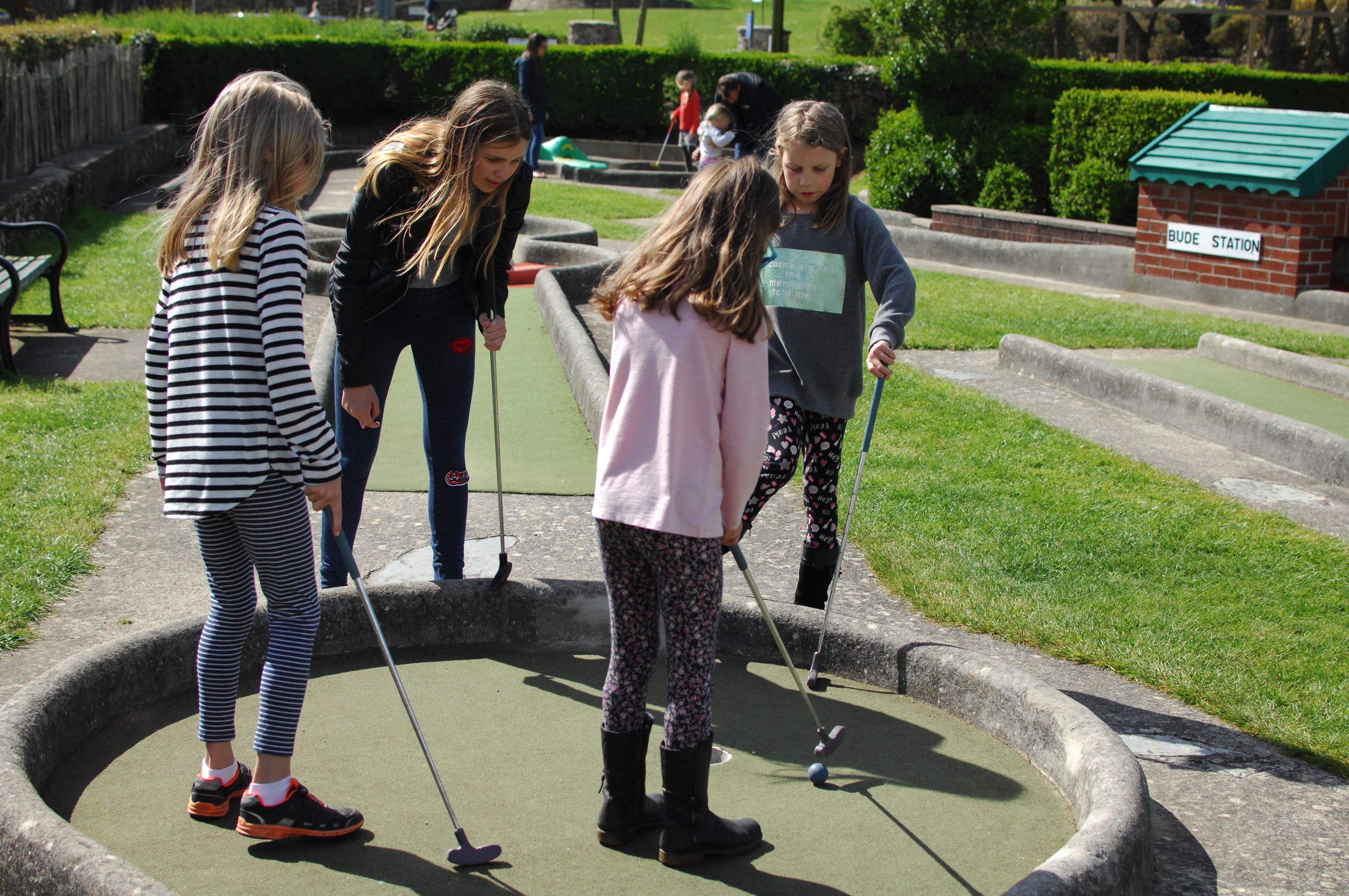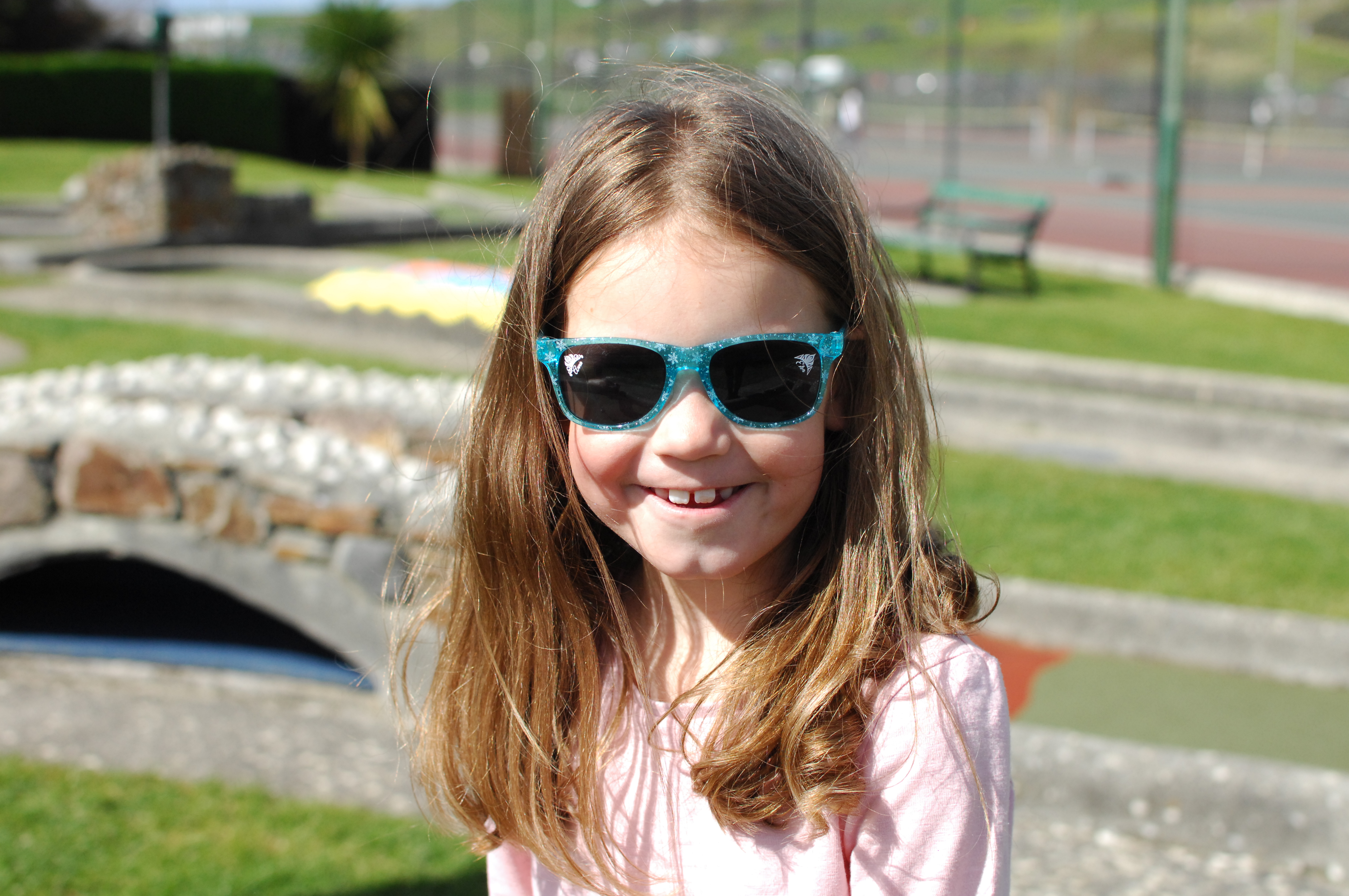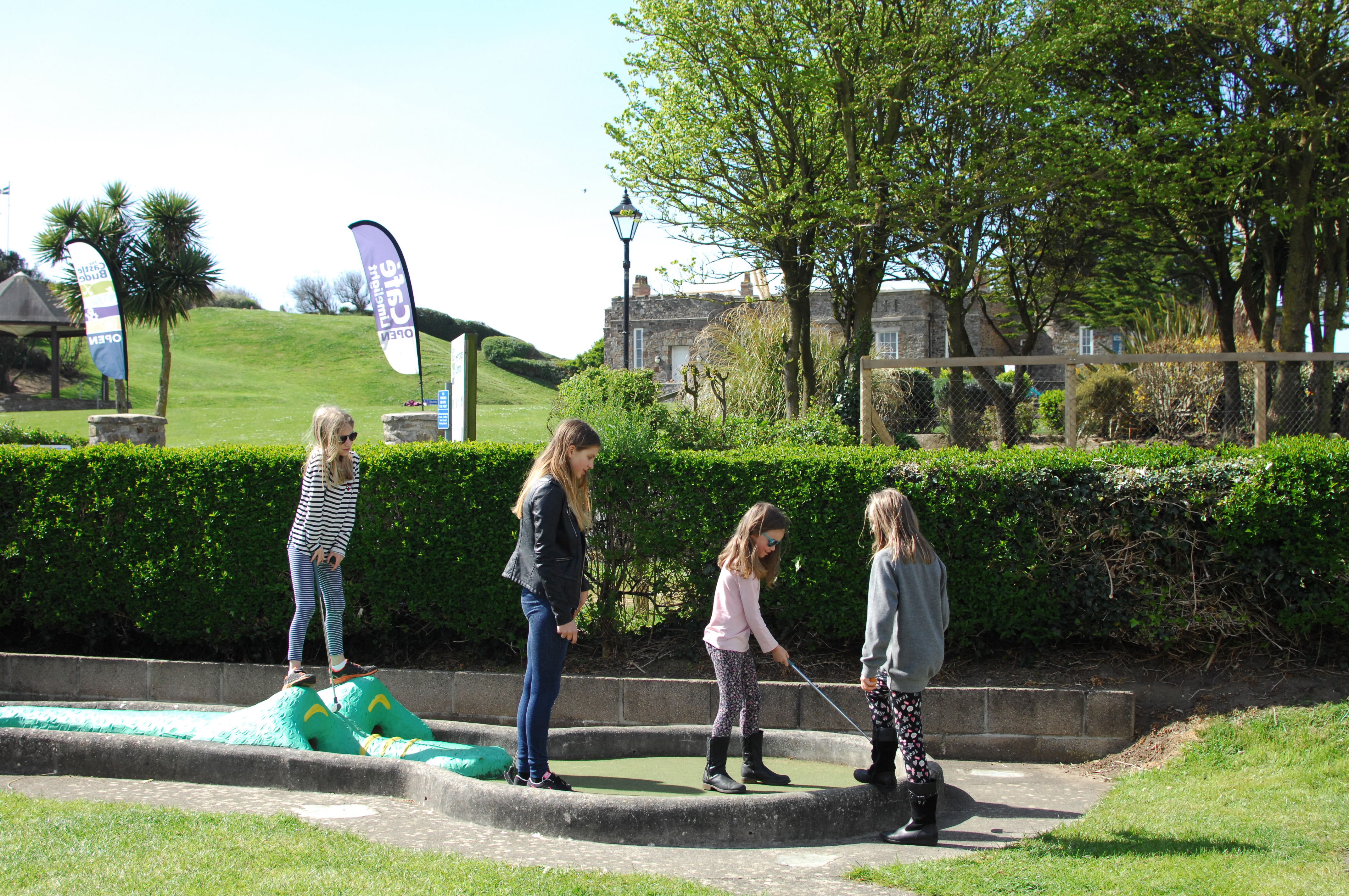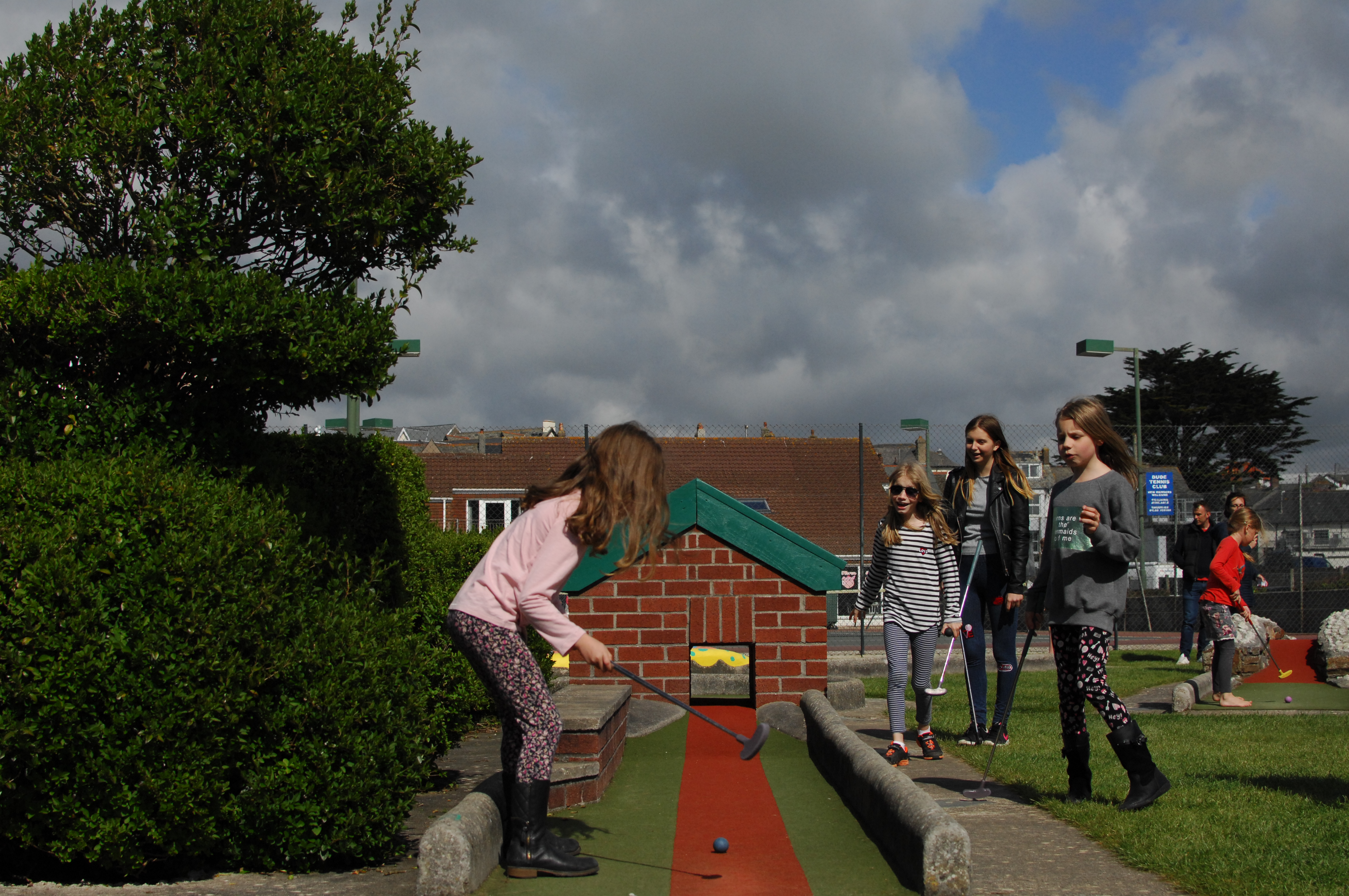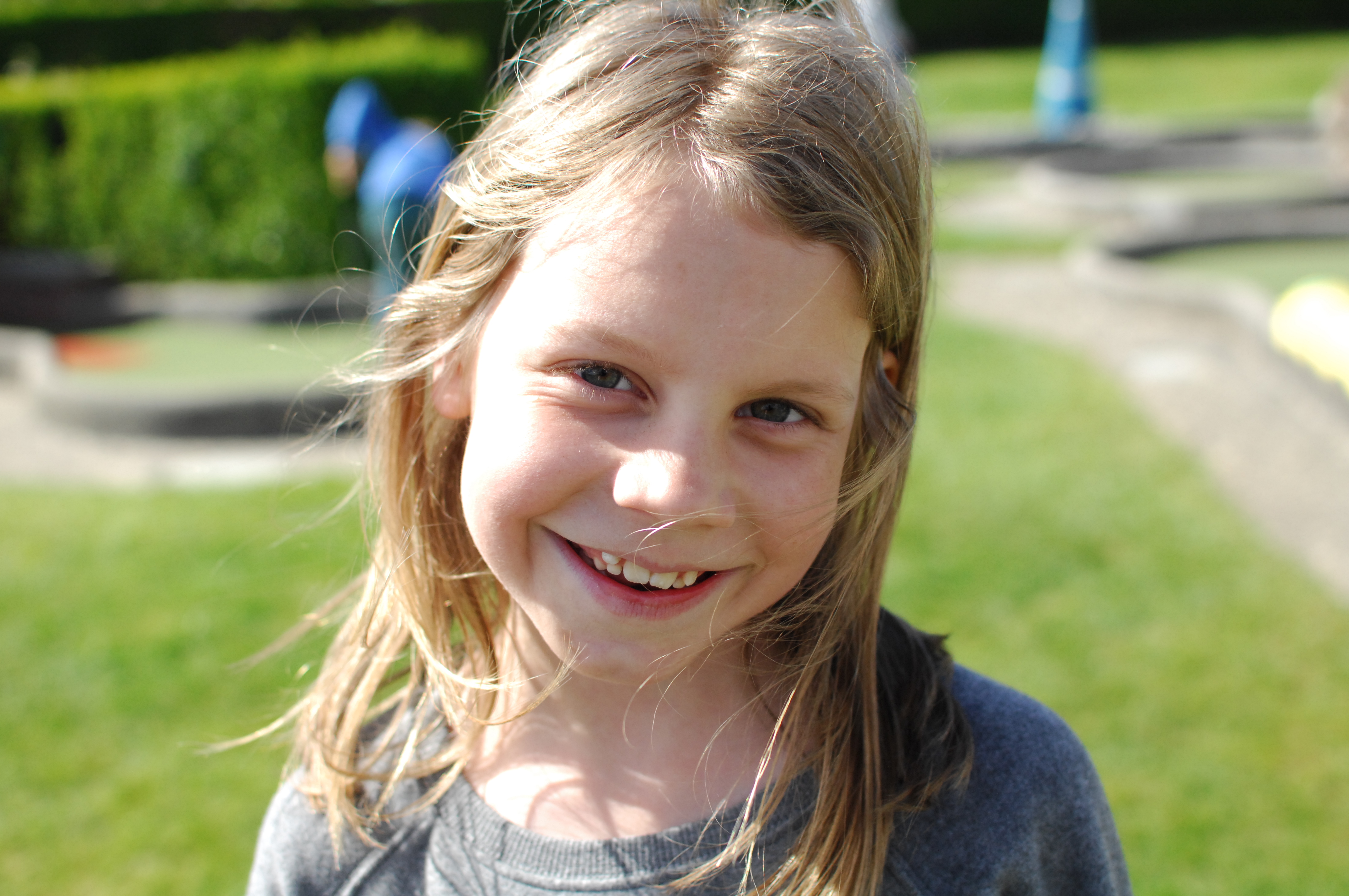 TUESDAY
This was my favourite day out of the whole holiday!  It dawned an absolutely beautiful, warm, clear and sunny day and so we decided to head to Northcott Mouth Beach.  We went last year, hoping to discover the shipwreck that lies on the sand, but misjudged the tides times slightly and got rather wet as the tide came in before we got to it!  This year I was absolutely determined to see it, so I checked the tide times and we set off.  You can probably imagine my dismay when we got there and the tide was still in – I was so annoyed with myself!  We decided to make the best of it though and so instead of walking along the thin strip of beach that was just becoming visible, we headed up over the clifftops instead.
It was absolutely stunning – the golden yellow gorse bushes were proudly displaying their treasures, and when you combined that with the emerald green of the lush grass and the bold blue of the late morning sky it really was gorgeous.  The views at the top as we walked from Northcott Mouth towards Sandymouth were utterly spectacular – the coastline here is dramatic and curvaceous, pale sand leading up to sharp rocks on the shore, darkened by the wet of the white tipped waves ebbing and flowing in their rhythmic pattern.  We spent ages up there simply taking in the enormity of it, admiring the views and exploring as far as we dared.
As we retraced our steps back towards the car we realised that the tide was actually now on it's way out and that we could probably now get to the shipwreck.  But little tummies were starting to grumble for lunch, so we chose to save it for next year – third time lucky hopefully!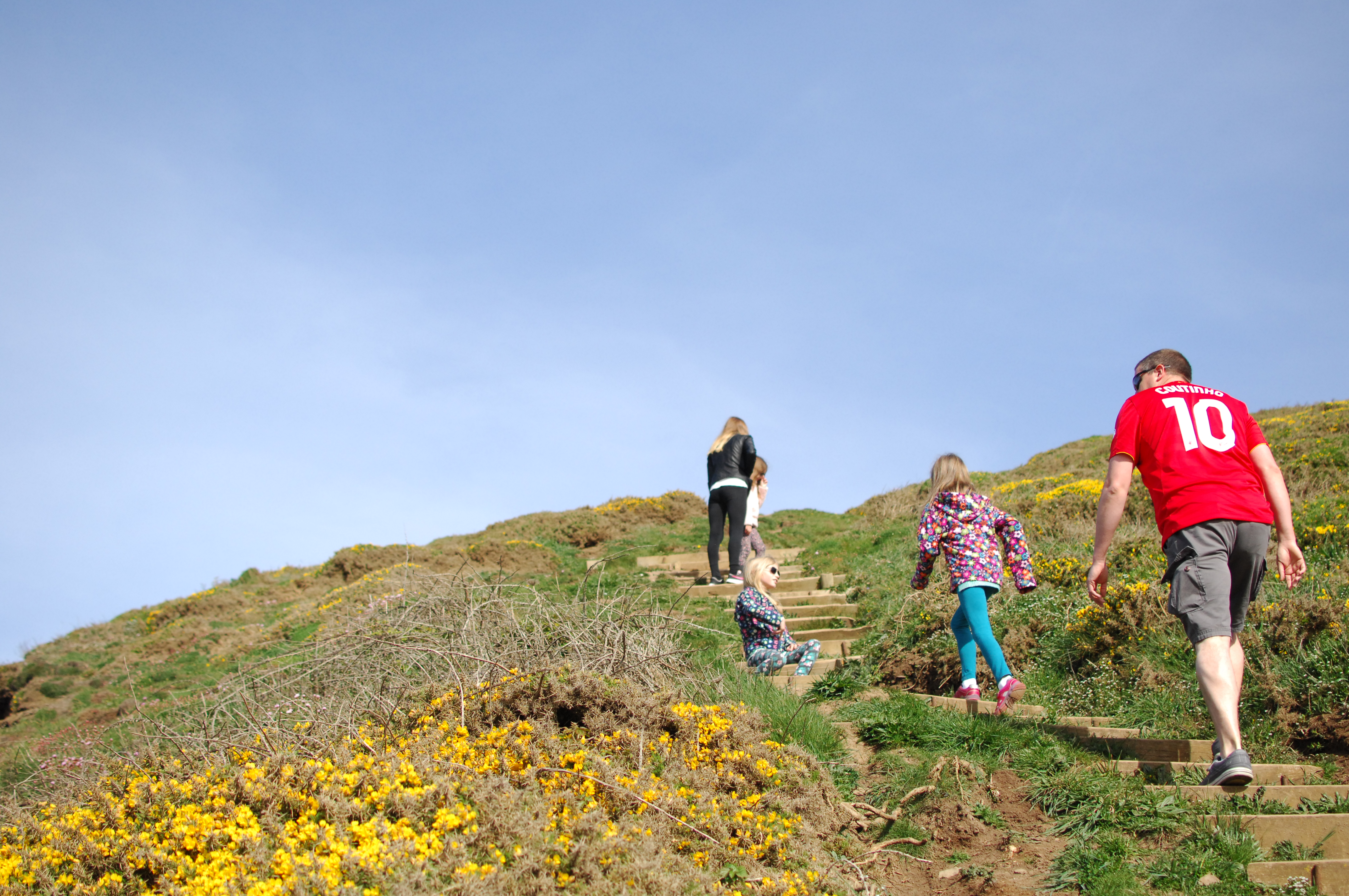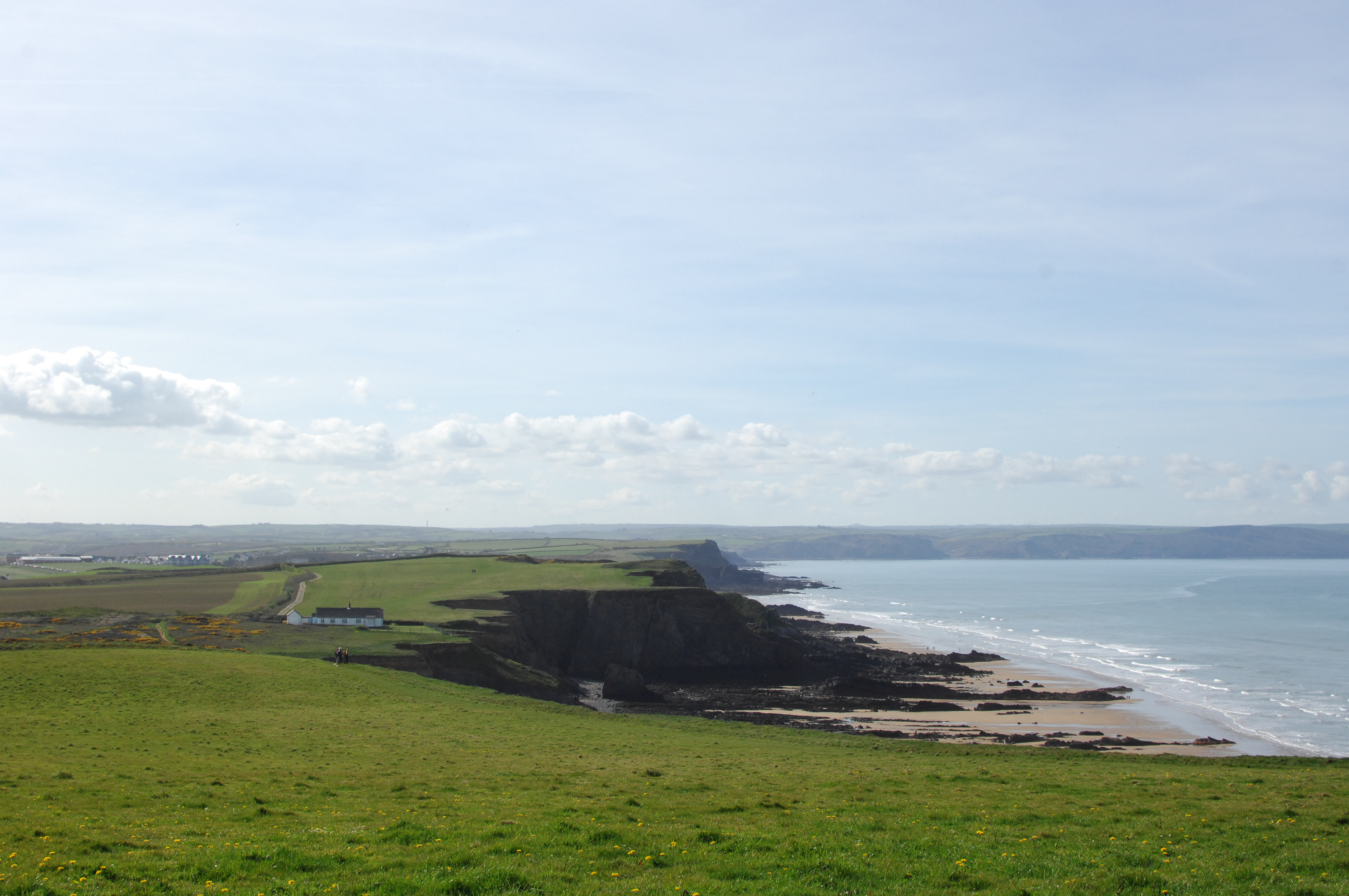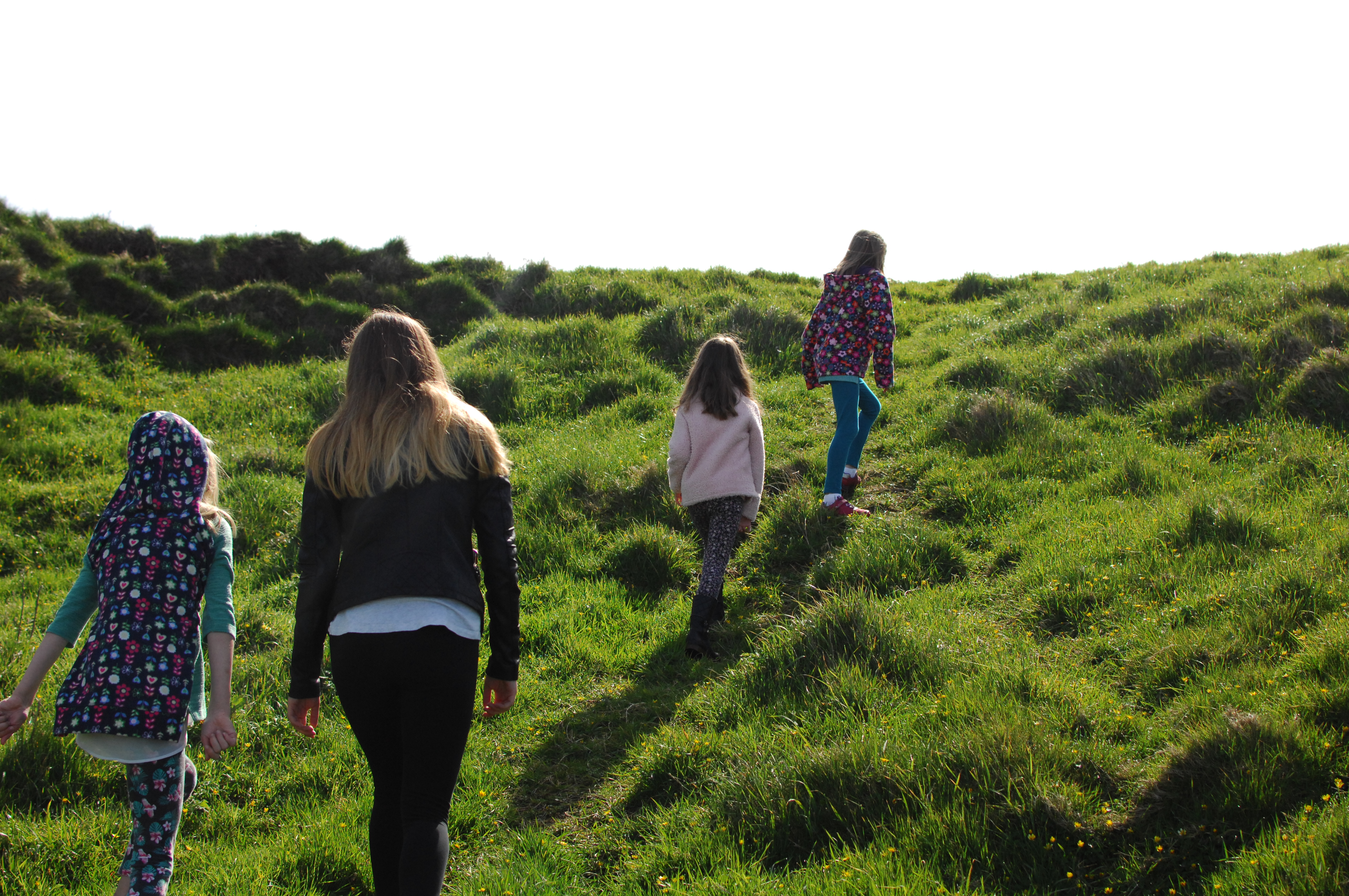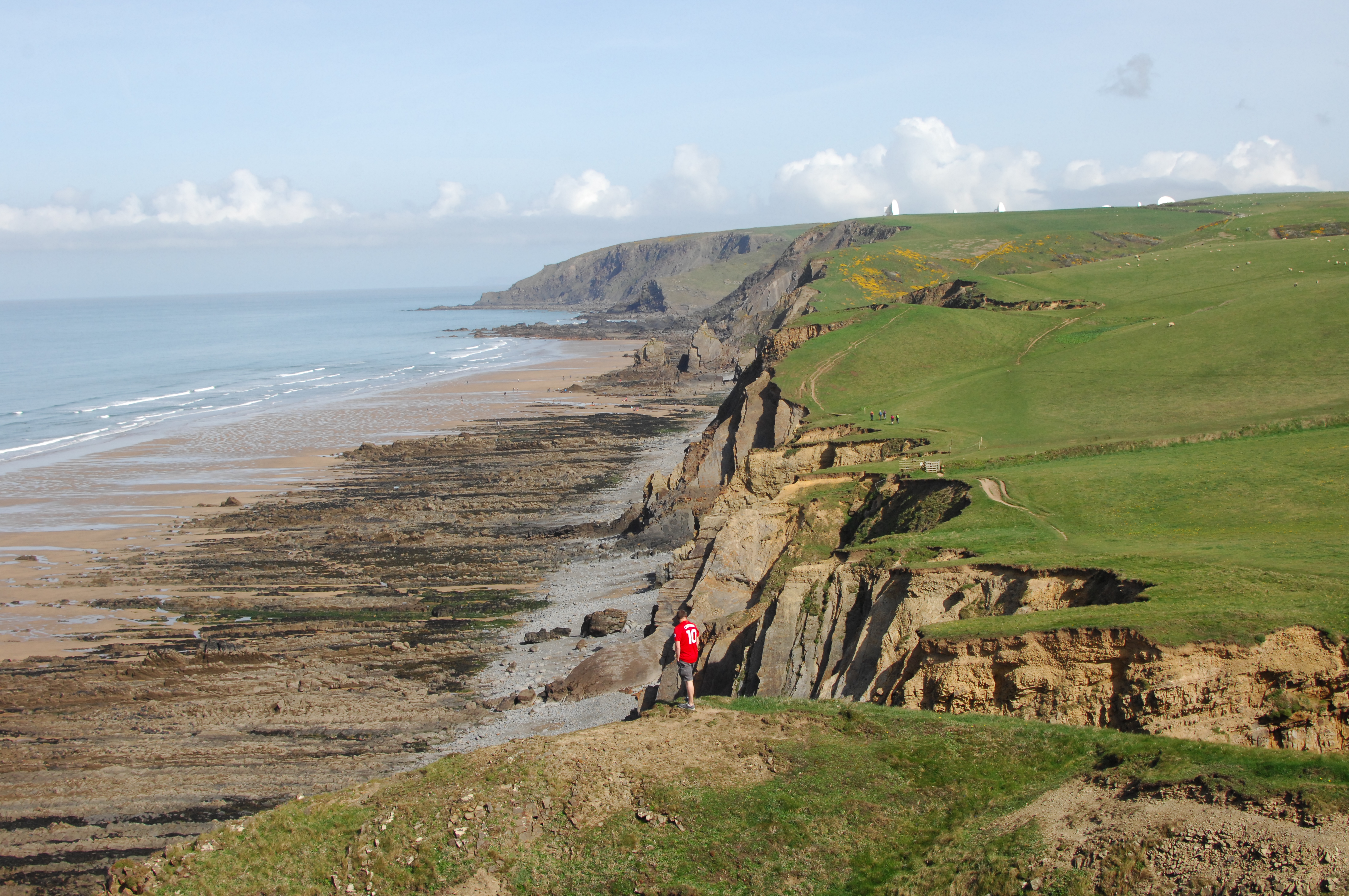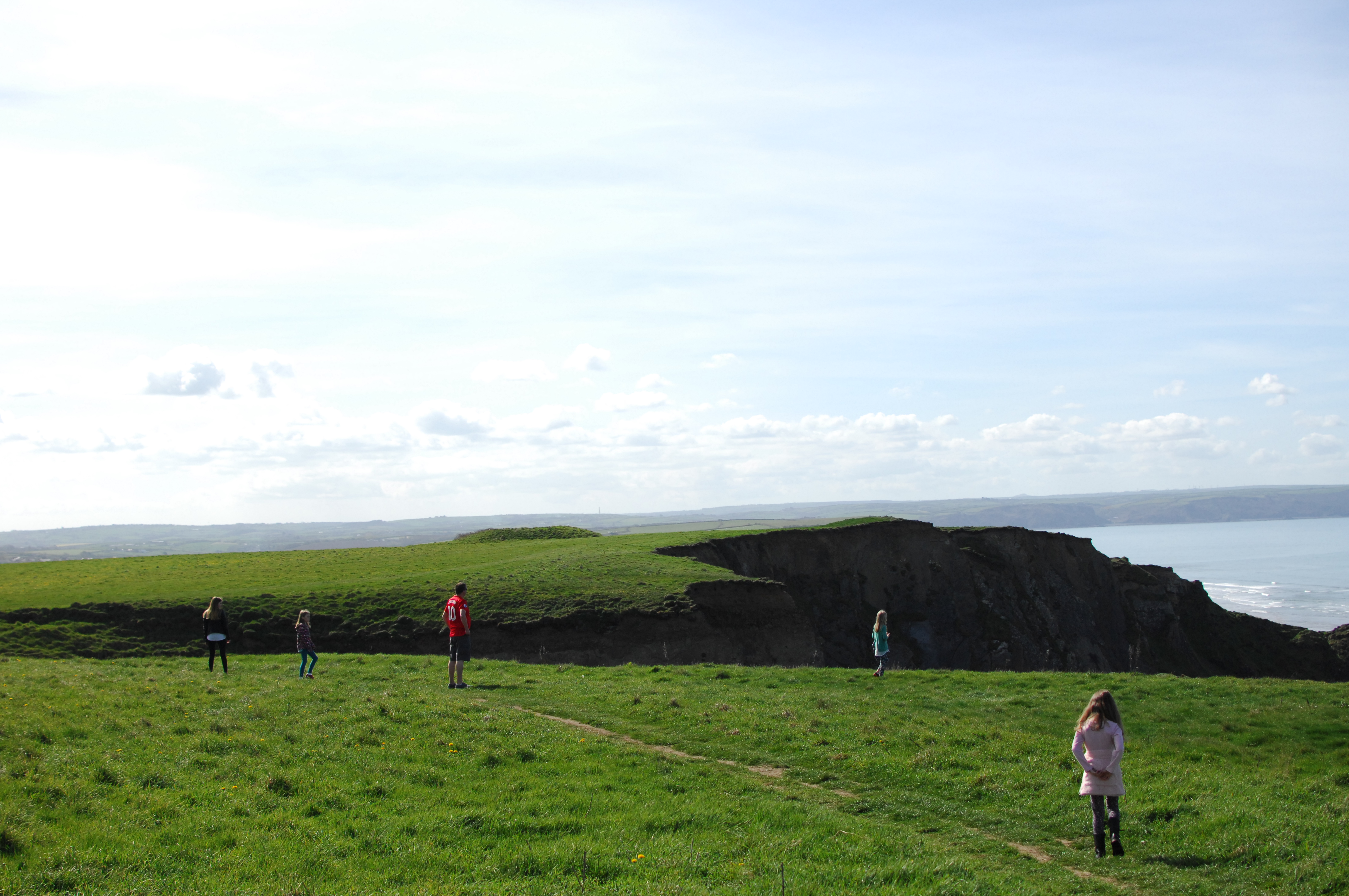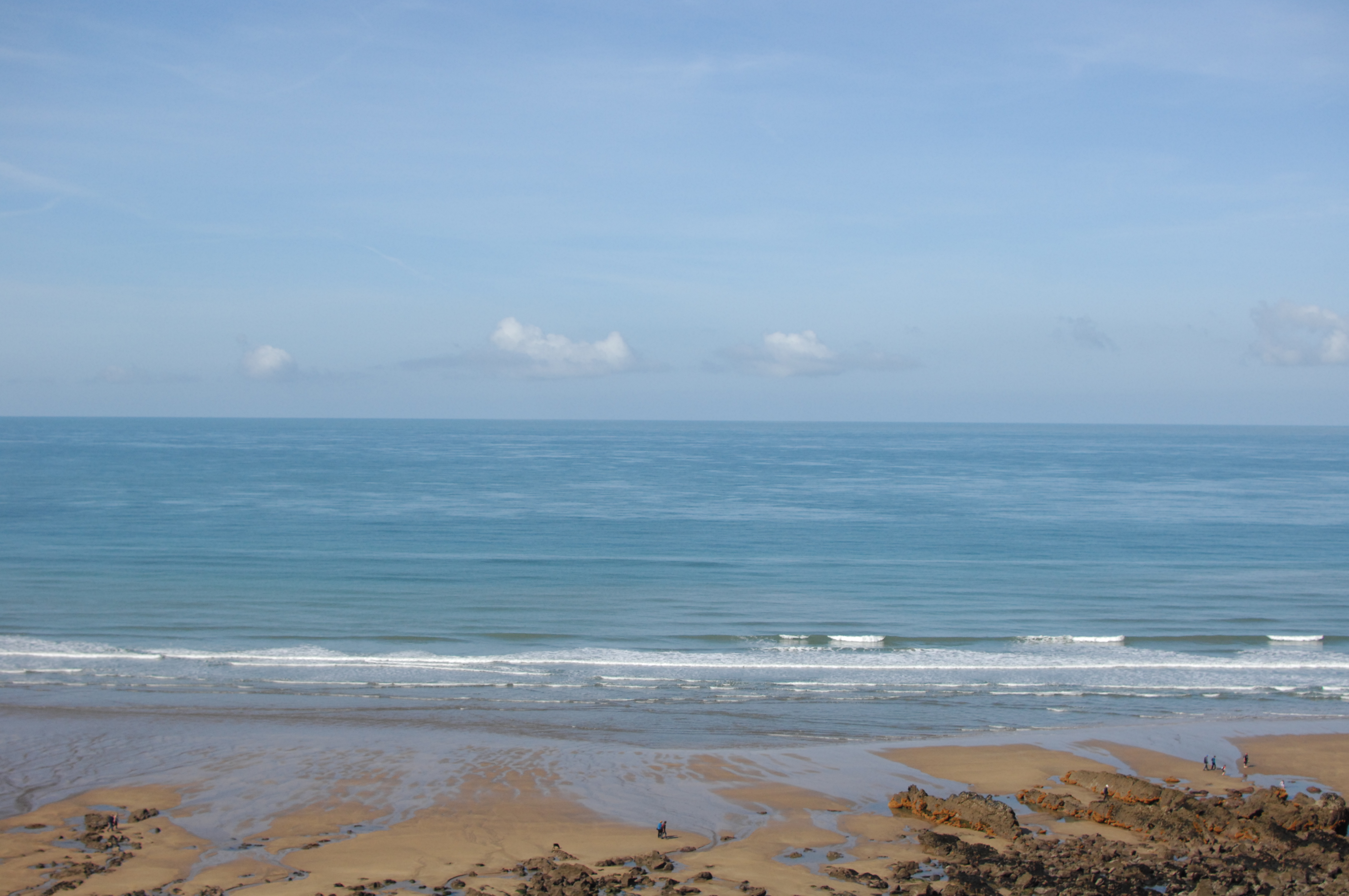 After lunch we headed into town and met up with my Mum and Stepdad who had come down to visit with my aunt at the same time as we were in Bude.  One of the girls' favourite things to do is to meet up with them and walk/scoot down the canal path all the way to The Weir Bistro – a gorgeous café/restaurant with a huge adventure playground and delicious ice cream.  My cousin Lucy usually accompanies us as well, which Ella is always delighted about as Lucy is an author so Ella really admires her and is a little bit in awe of her (bless her).  It's a really lovely walk – pretty scenery, wildlife to spot and a good chance to stretch the legs – plus I love chatting with everyone as we walk, catching up on all our news.
Finally, in the evening we went out for dinner to our favourite restaurant to celebrate my Mum's birthday.  We always make a point of having a meal at The Bay View Inn at Widemouth Bay – the food is delicious, the atmosphere is fantastic and the view over the ocean as the sun sets is spectacular.  We stayed for ages, chatting and laughing and enjoying each others company.  It really was such a wonderful day – I know for sure it's one that will be etched in my memory forever.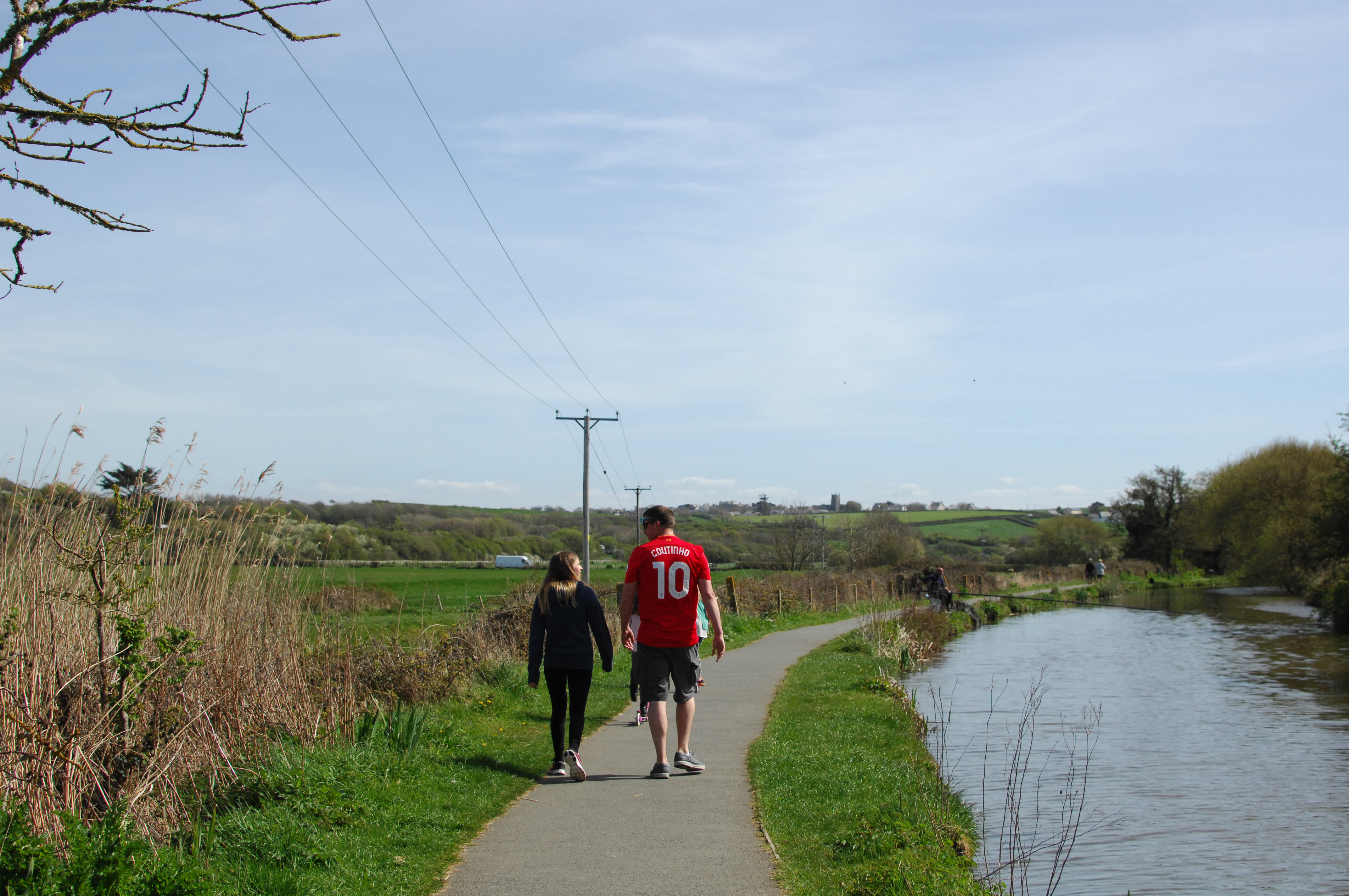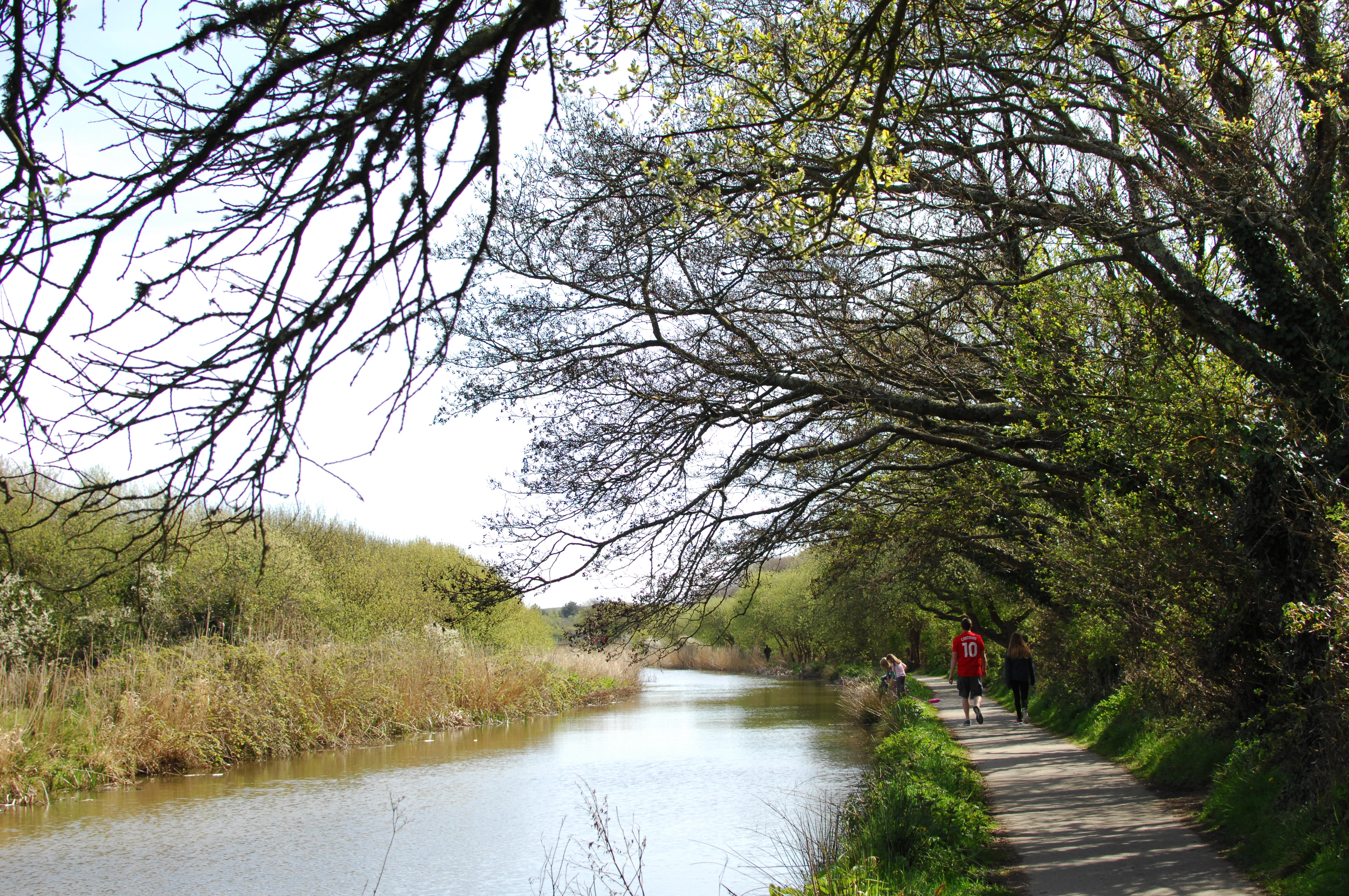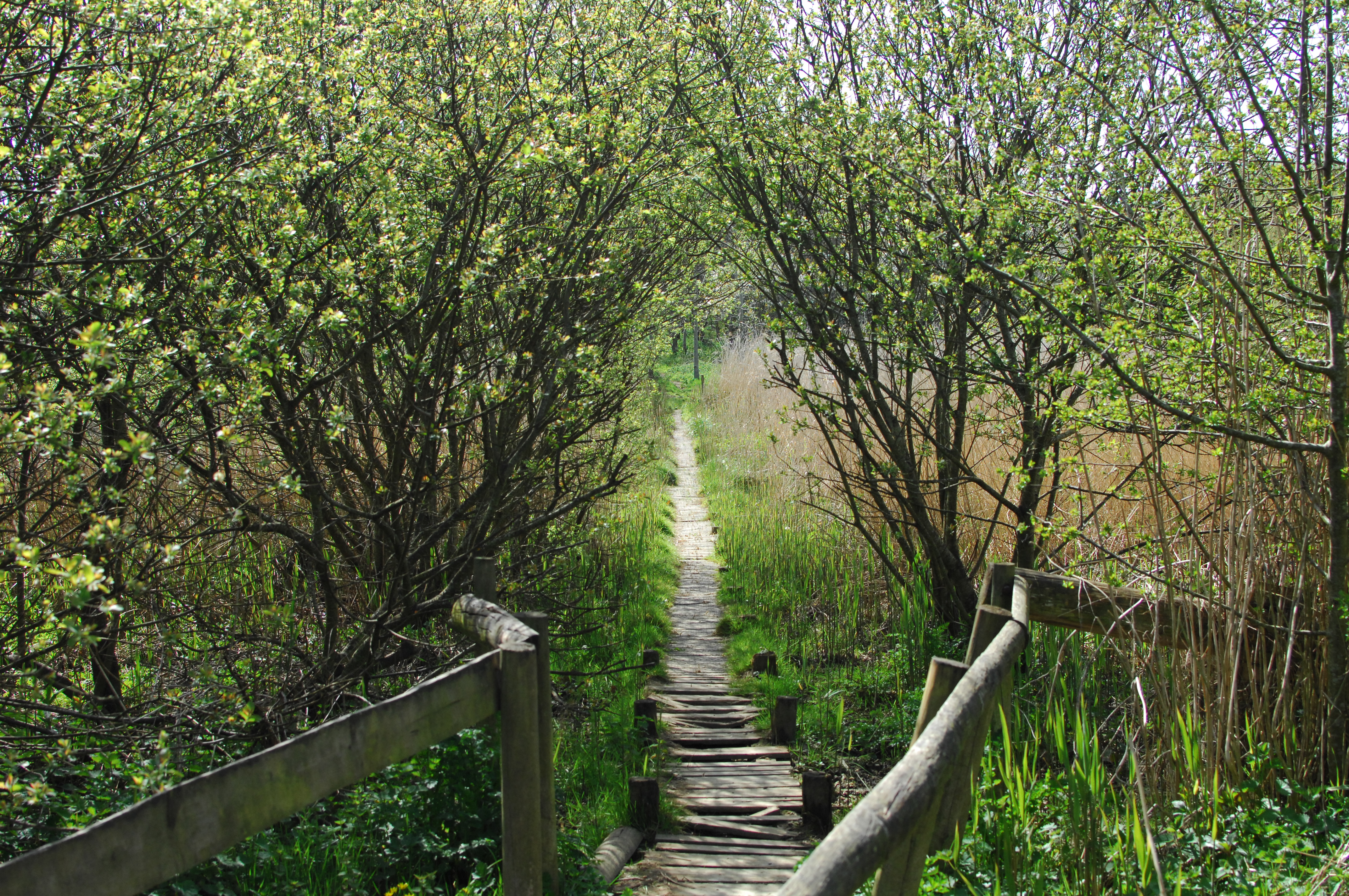 Part three of our Easter family holiday in Bude will follow in a few days time, detailing the last few days of our week in Cornwall.  Watch this space!
(Please note: no one has asked or paid me to write this or include any links – all thoughts, feelings, ideas, opinions and images are my own)