If you've followed me for a while you'll know that we visit Bude in North Cornwall every year and this year was no different – we spent the first week of the Easter holidays there.  Whenever we go we make sure that we fulfill certain traditions (like having an ice cream every day) and do the things that we love to do every year (like play crazy golf and go for a walk along the canal) and I love that it's creating strong memories for the girls that they'll (hopefully!) look back on fondly in the years to come.
However, I also think it's really important to introduce the girls to new places; encourage them to try different things; try and get them to learn something that they didn't previously know about; and embrace the opportunity to experience something they've never done before.  And so whenever we go on holiday (even if only to Bude) I like to make sure that we go and explore somewhere new.  We haven't been abroad for the last four years so all of our recent few adventures have been UK based and I've loved seeing a little bit more of our beautiful country (though there are still plenty of places on my list to visit!).
Last year we visited The Eden Project and had a brilliant day out.  This year we decided to make The Lost Gardens of Heligan our day trip of choice.  It's quite a trek – about an hour and a half from Bude on the north coast down to just past St Austall on the south coast.  The views across the countryside and then of the spectacular coastline once you're through St Austell were absolutely beautiful.  Cornwall really is such a stunning place – you never know what's around the next bend in the road.
I've been wanting to go to Heligan for AGES – there's something about the place that I just find fascinating.  I'm not sure whether it's the mysterious name, the story behind it or something else – I just know I've been wanting to go for a long time.
We timed it so that we arrived at lunchtime and headed into Heligan Kitchen and Coffee Bar, where children could get a packed lunch of five items (cheese or ham roll, fruit, crisps, boxes of raisins and a drink) for a fixed price.  My girls didn't eat all of it so we saved some for snacks later on in the afternoon.  The husband and the teenager opted for pasties (well, it's rude not to when you're in Cornwall really 😉 ) and I fancied something sweet so I chose a huge slab of white chocolate and cranberry flapjack, which was utterly delicious.
Tummies filled, we bought our tickets and made our way through the entrance, armed with a huge map.  The trail begins at the Giant's Head, which looked like a character from 'Trolls' and from there it snakes down to the Giant's Woodland Adventure – an oversized wooden obstacle course that had the girls squealing with delight.  A little further on is the famous Mud Maid.  I'd seen lots of photos before but none of them really do her justice.  There's something quite serene and peaceful at seeing her resting there, covered in moss and plant life.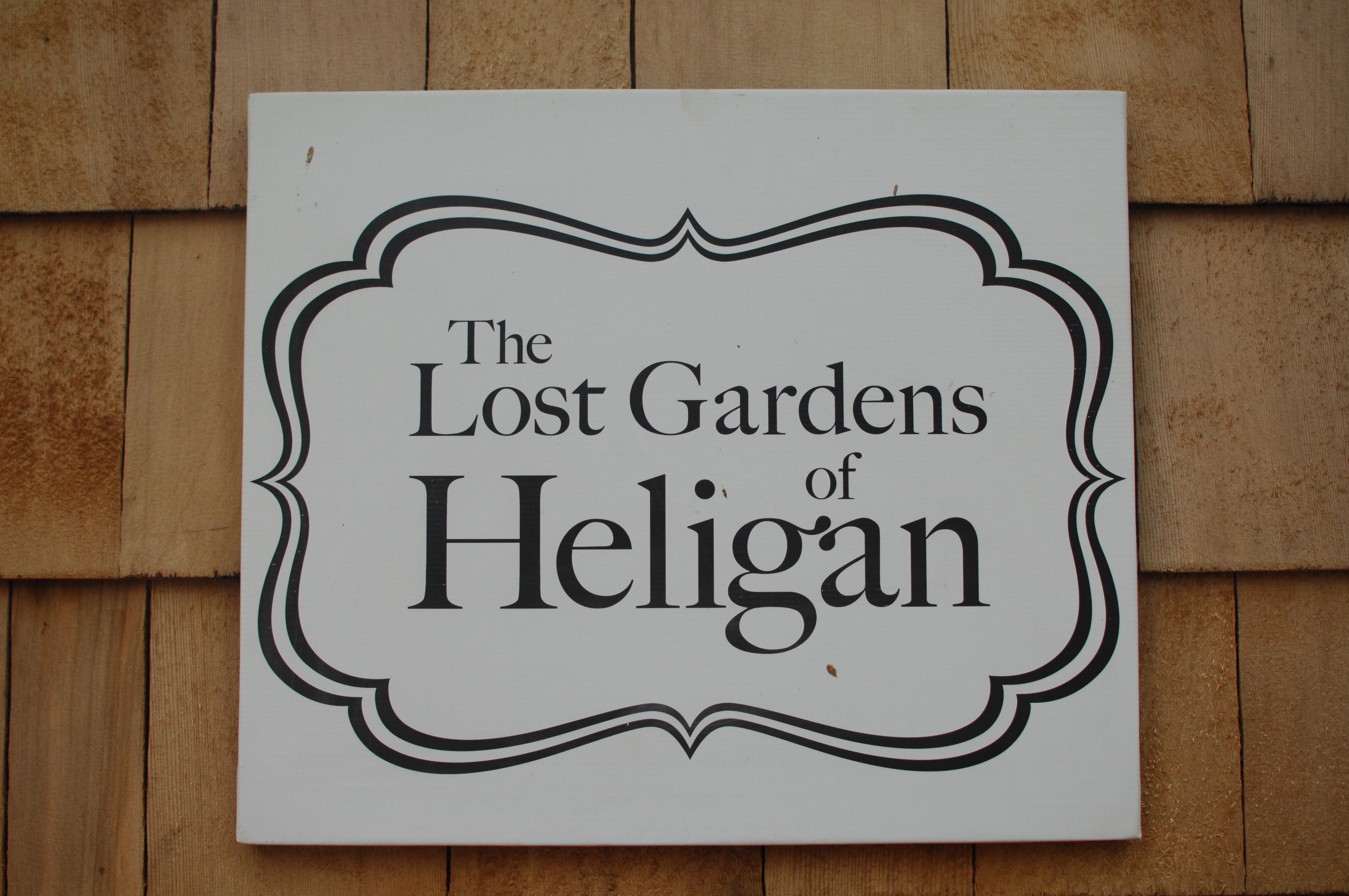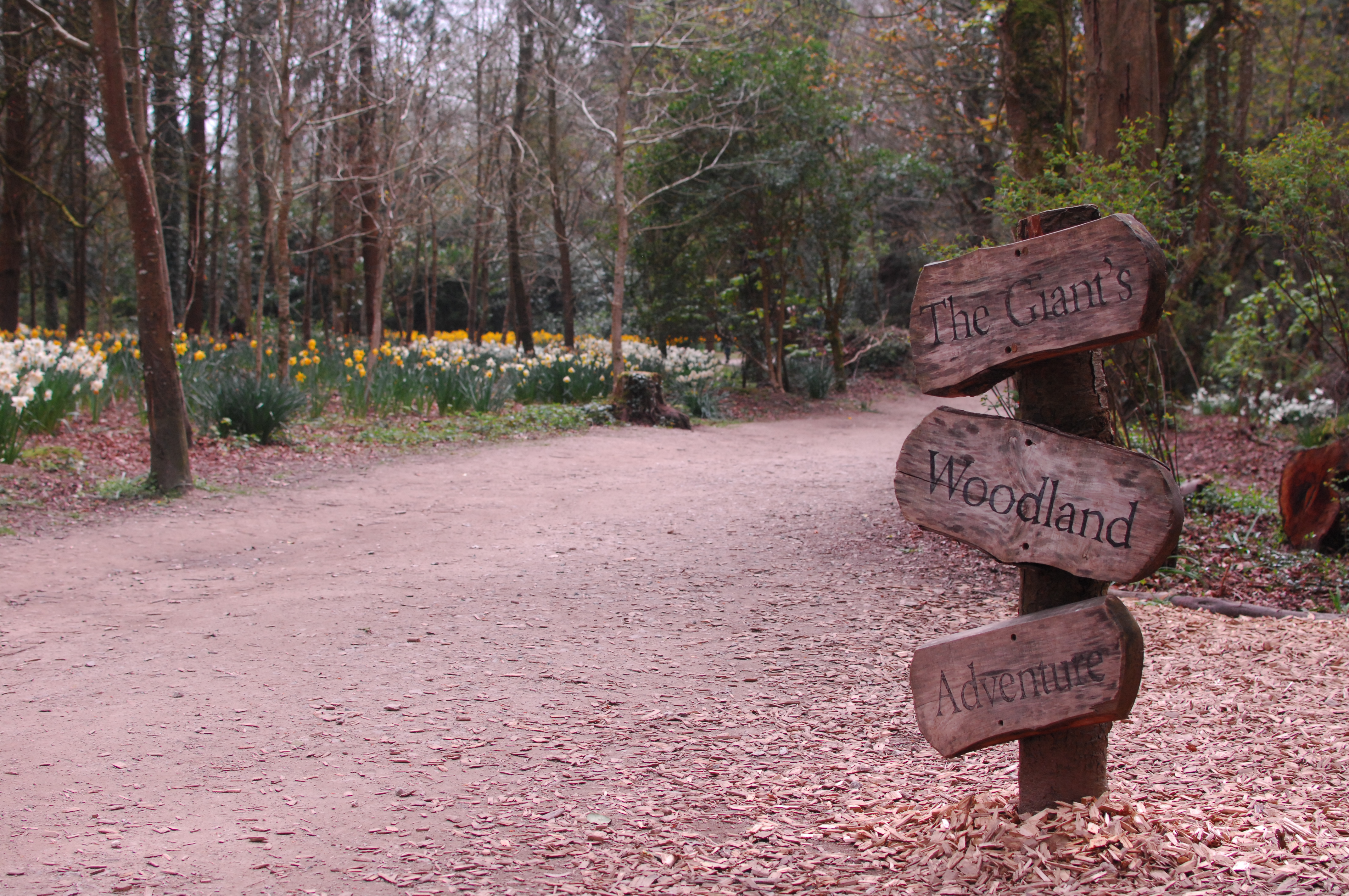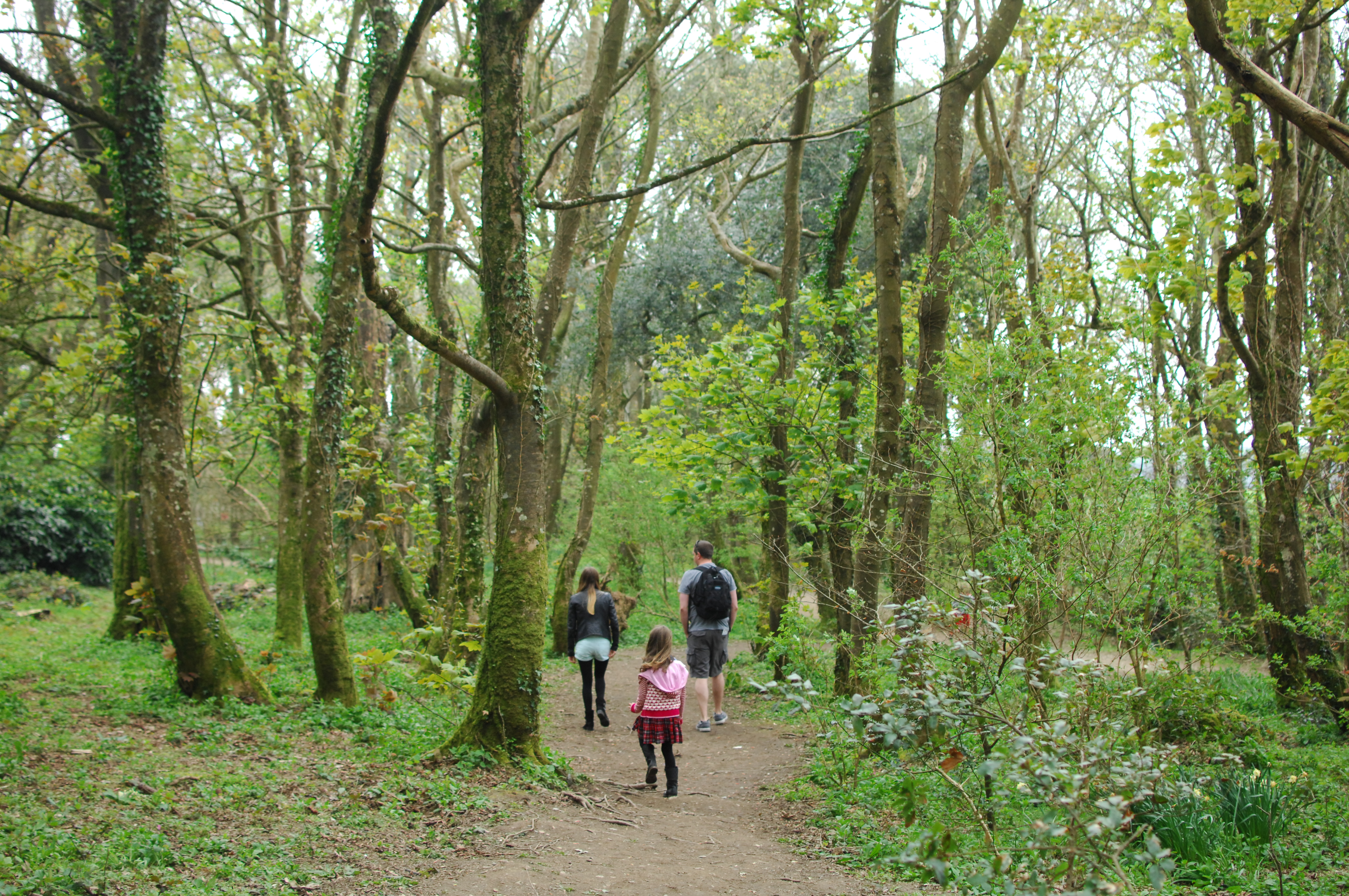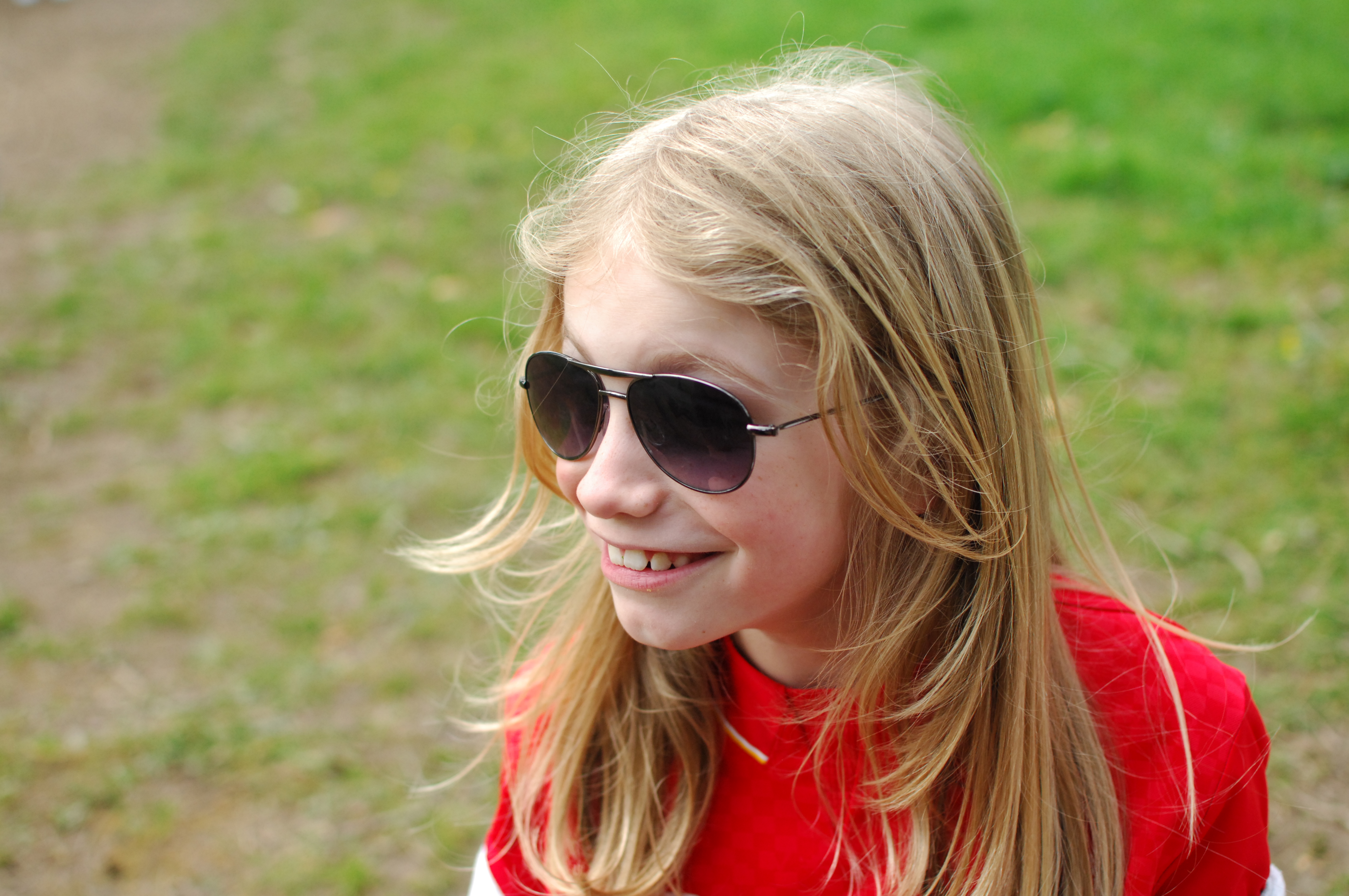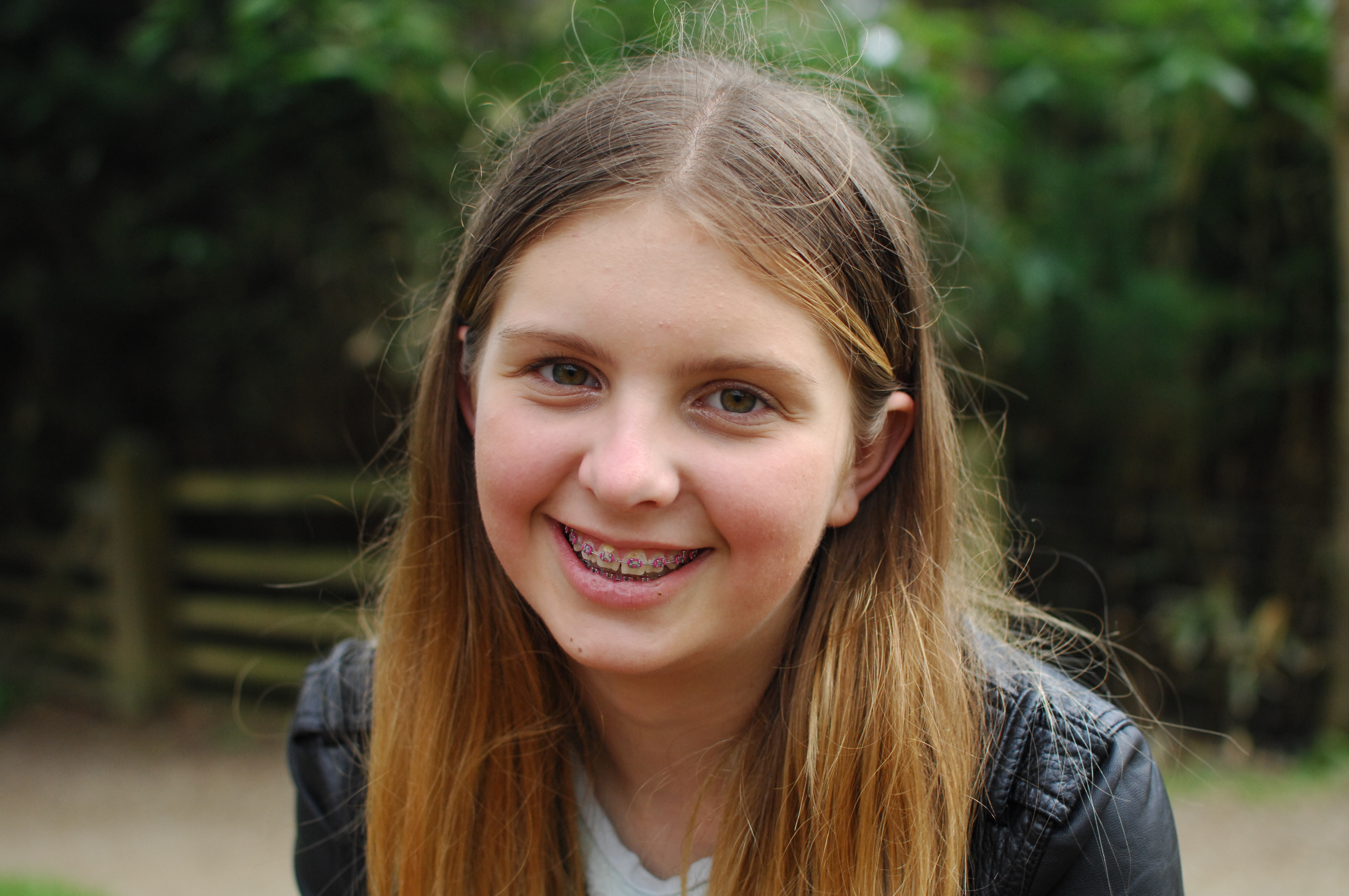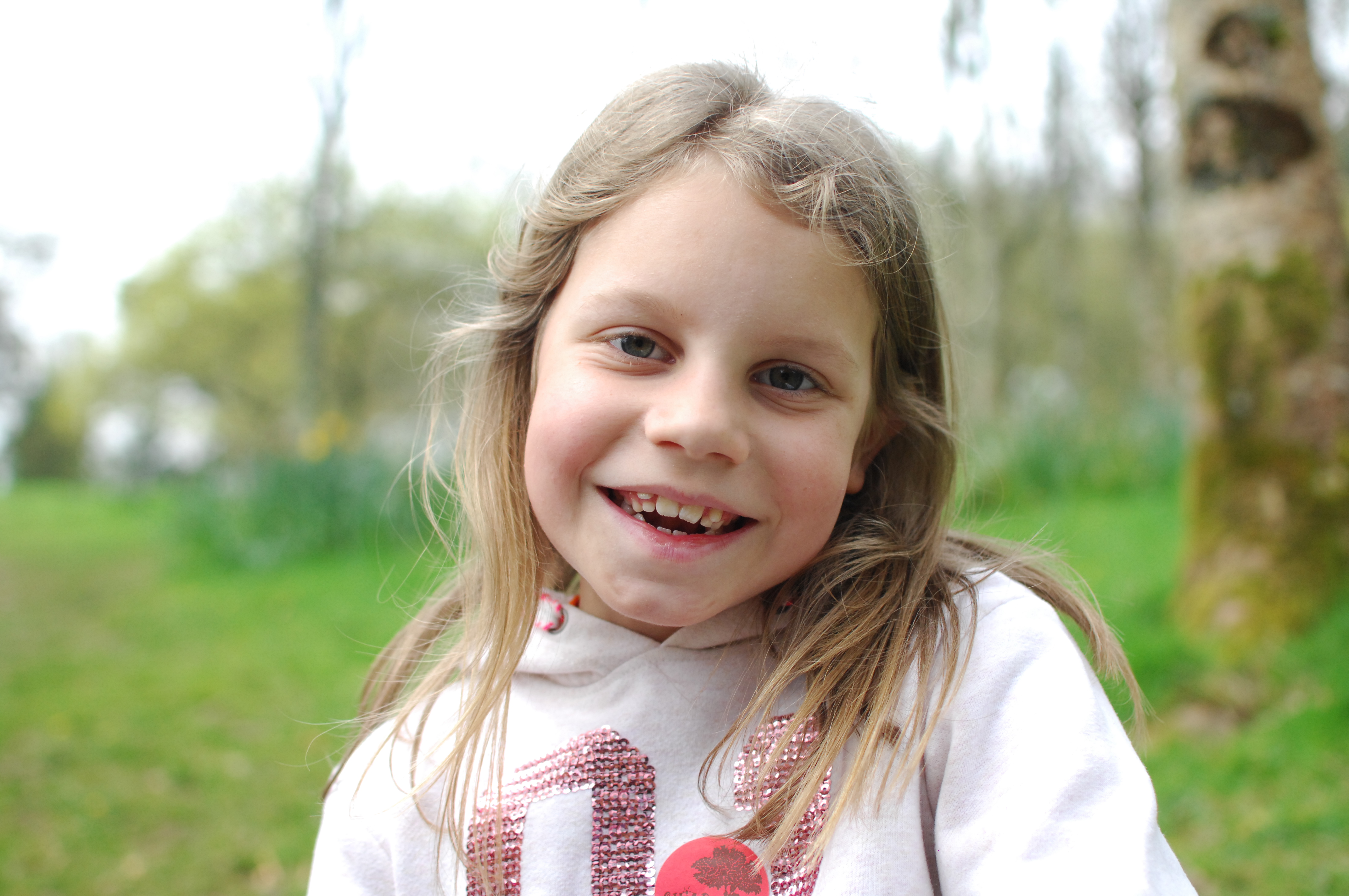 From the Mud Maid we continued on our way down to The Jungle – the part I was most looking forward to about the gardens.  I remember visiting Kew Gardens with my Mum and stepdad when I was younger and the tropical areas were always my favourite part – the size and variety of the different plants blew my mind.  The plants in Fern Gulley at Heligan were certainly an equal rival in many respects – they were absolutely gorgeous and I loved looking at the varying shapes and sizes, textures and shades of colours in the leaves that surrounded us.  There were spectacular rhododendrons, gently trickling streams, reflective water pools and waterfalls, and the girls really enjoyed running ahead of us along the walkways.
The definite highlight for all of us was the Burma Rope Bridge – an Indiana Jones-style rope bridge stretched across a valley of plants in the depths below.  Only ten people are allowed on the bridge at any one time so we had to queue for a short while (15/20 minutes or so) before getting to have our turn.  It was pretty cool.  Lola, the littlest, was a tiny bit nervous so I made sure I was behind her to reassure her and when we reached the other side she turned to me and said "I used ALL of my braves to go across the bridge Mummy".  Bless her.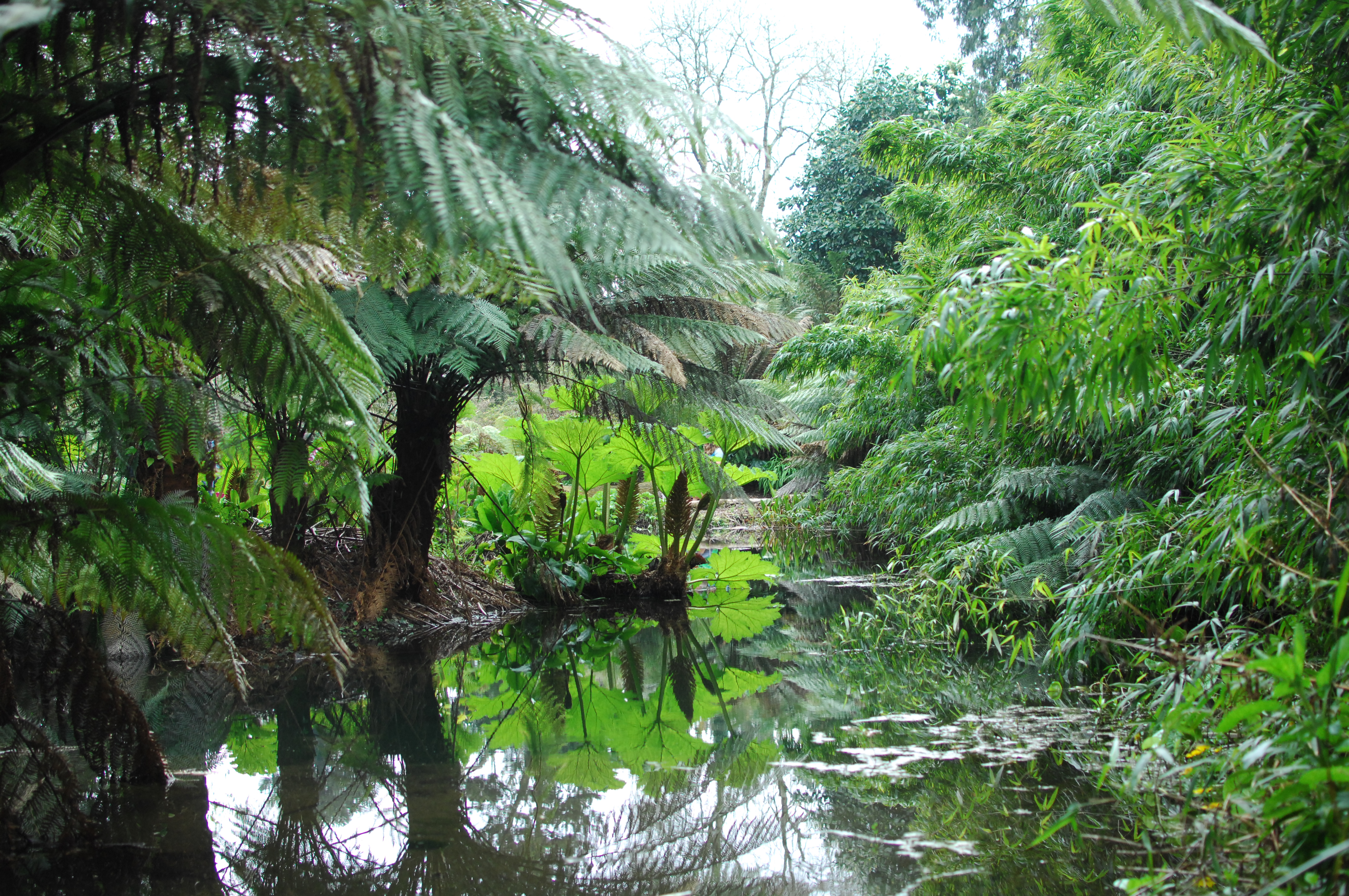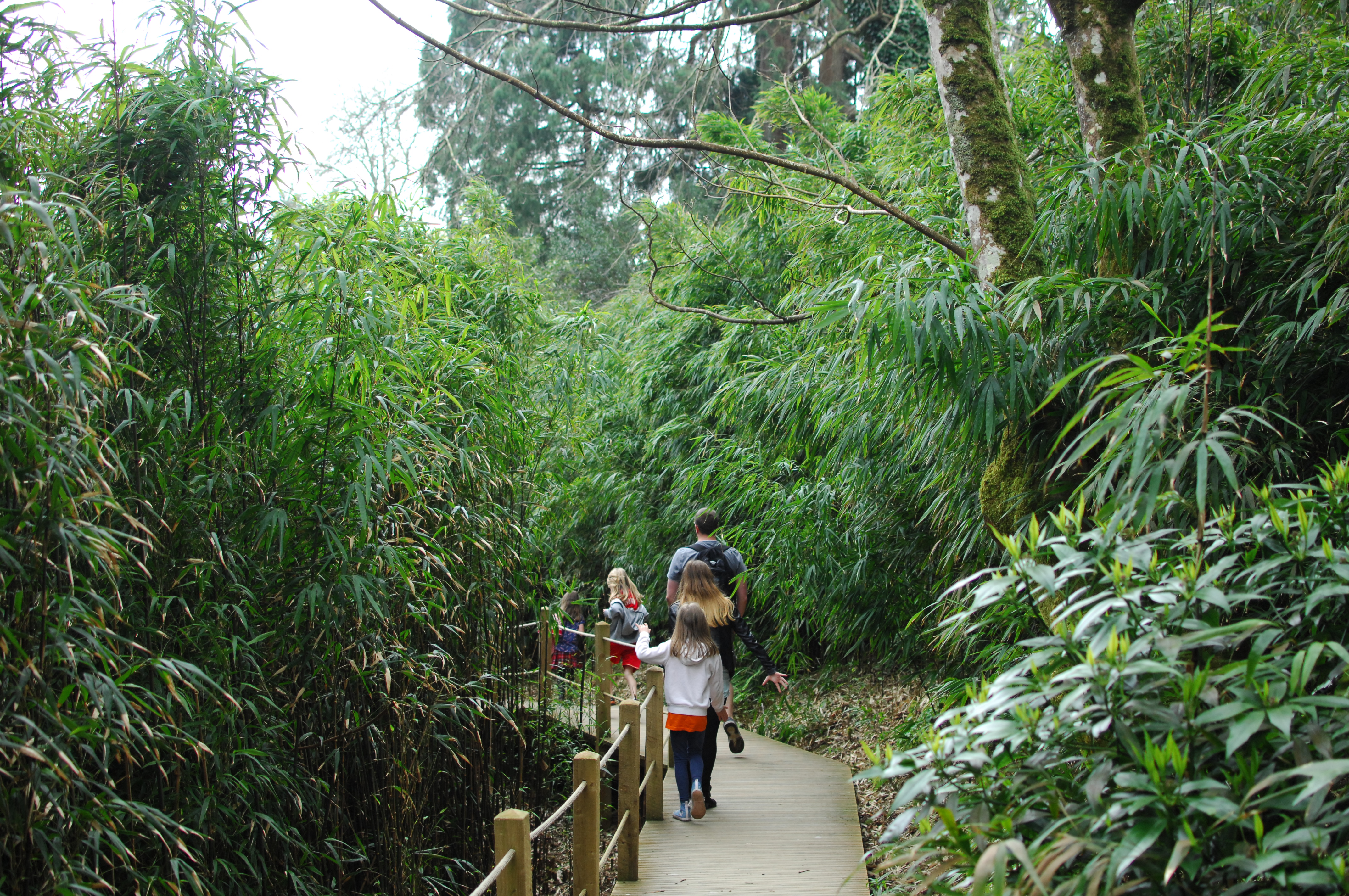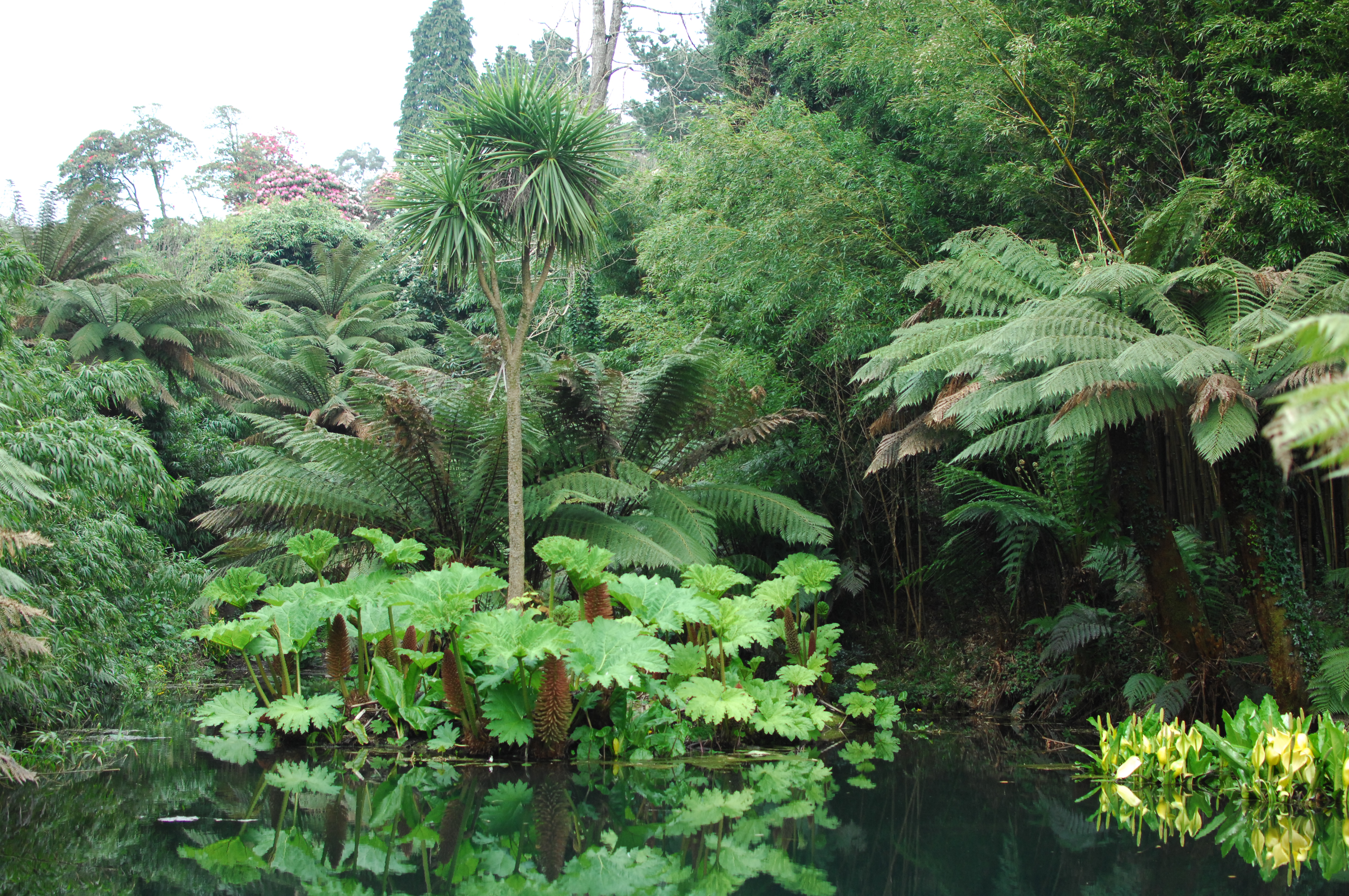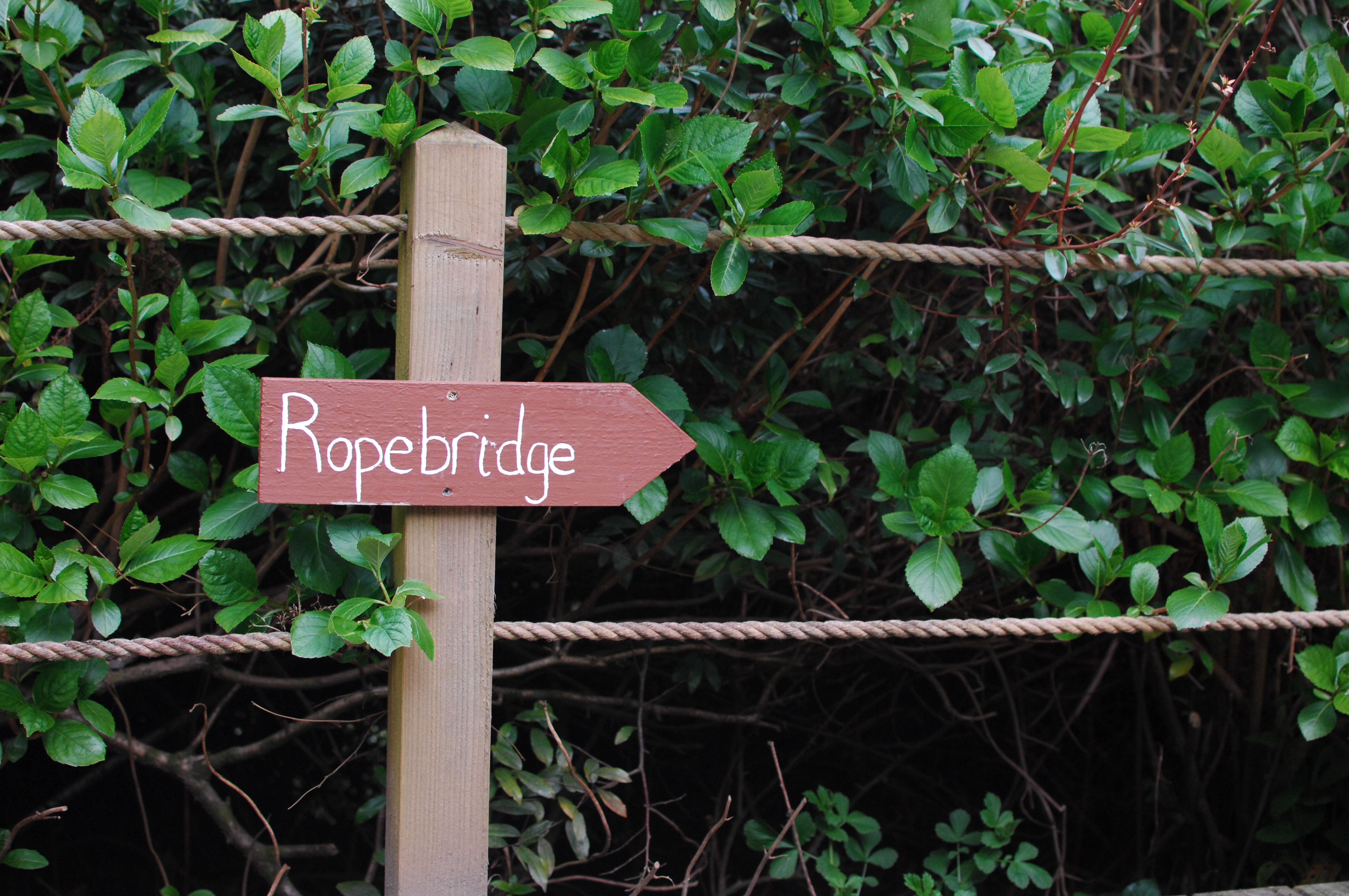 Once we had all safely negociated the bridge, the challenge was deciding where to go next.  There were so many different options to choose from and on our map all the paths criss-crossed each other like spiderwebs. In the end we settled on heading up Diagonal Path – it missed out quite a large chunk of the gardens but we were quite conscious of the long drive home and knew that the younger girls were still pretty tired from all the travelling to get to Cornwall the day before.  As it turns out, it was absolutely the best path for us to take as it weaved it's way up through woodland trees bordered with pretty primroses and even some early bluebells.  We stopped for a couple of family photos on route as it was too photogenic a spot to pass up!
As an added bonus, when we got to the top we discovered that it opened out onto a huge grassy area – the East Lawn – complete with a large wooden adventure playground and a rope swing.  All the girls immediately forgot how tired their legs were and ran off to play, so we stayed there for a while watching them enjoy themselves.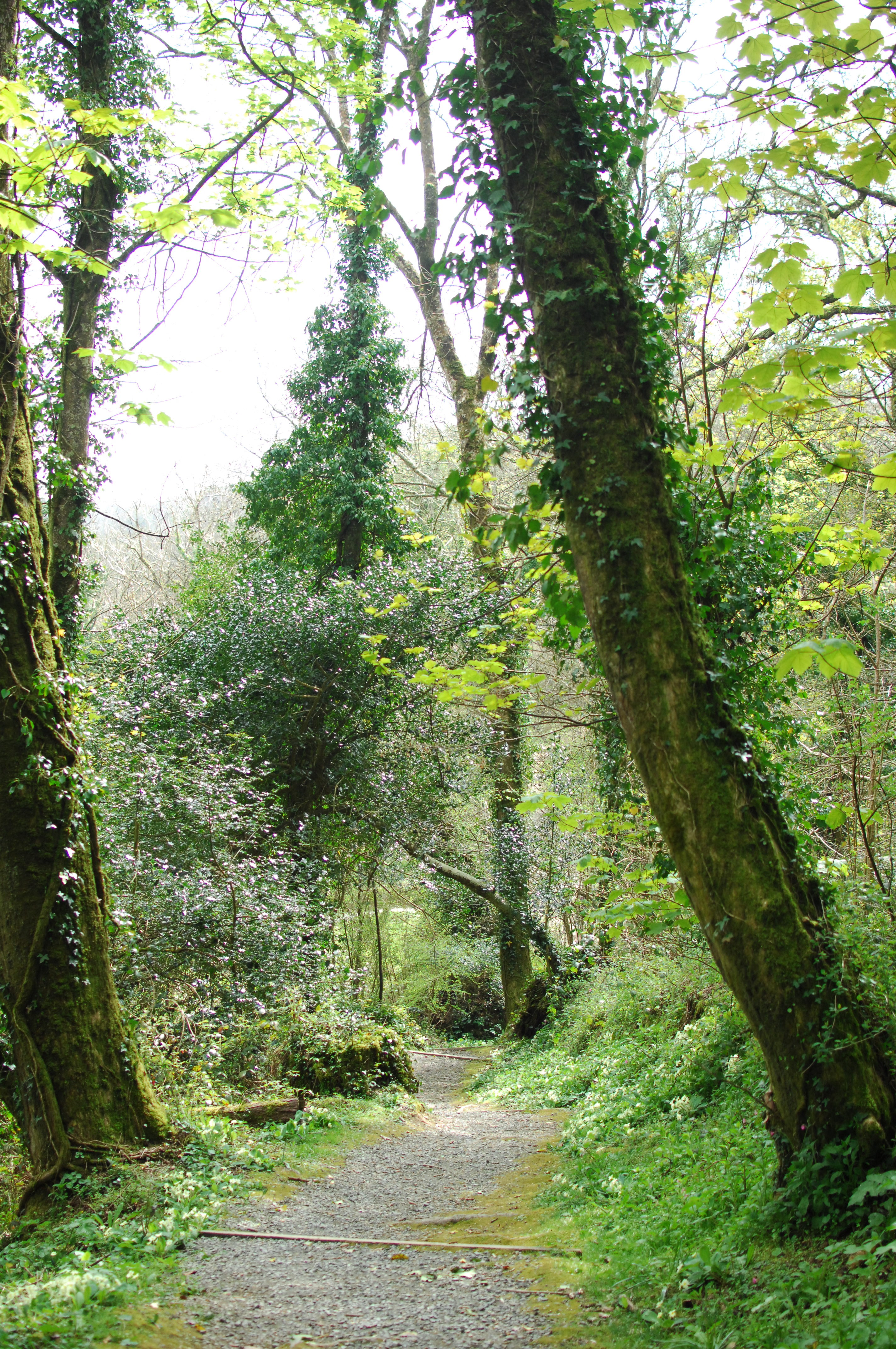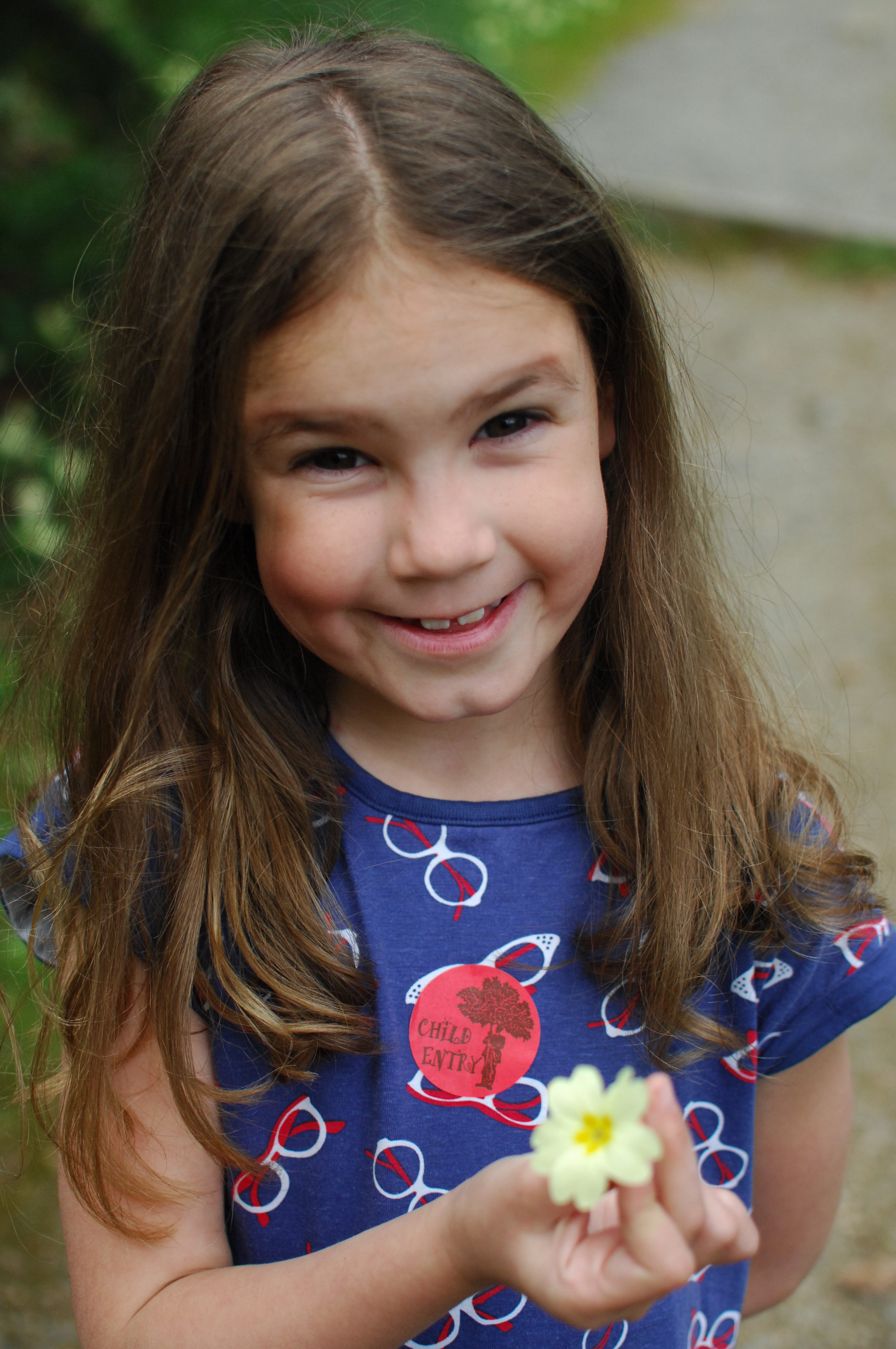 Little tummies were beginning to rumble again by this point, so we made our way up Sunken Lane towards the Steward's House Café back at the start of the trail, not far from the Giant's Head where we first started.  There we found a whole host of Easter-and-Spring-related activities (egg and spoon races, hobby horse racing, animal mask making and runner bean planting to name but a few).  The girls had pretty much reached their limit by this point so we didn't really take part in any of them, opting instead to head off in search of ice cream, which we quickly found and devoured!
From there the circuit took us through Home Farm (where we saw impressively sized pigs and some rather cute newborn orphaned lambs), up Eastern Ride and past Flora's Green, home to the most spectacular rhododendron 'tree' I've ever seen – it was immense!  It was so big that even if I'd have had a super-wide lens on my camera I don't think I'd have got it all in.  And from there we went on to the souvenier shop – a must-visit for our girls whenever we visit a tourist attraction of any kind.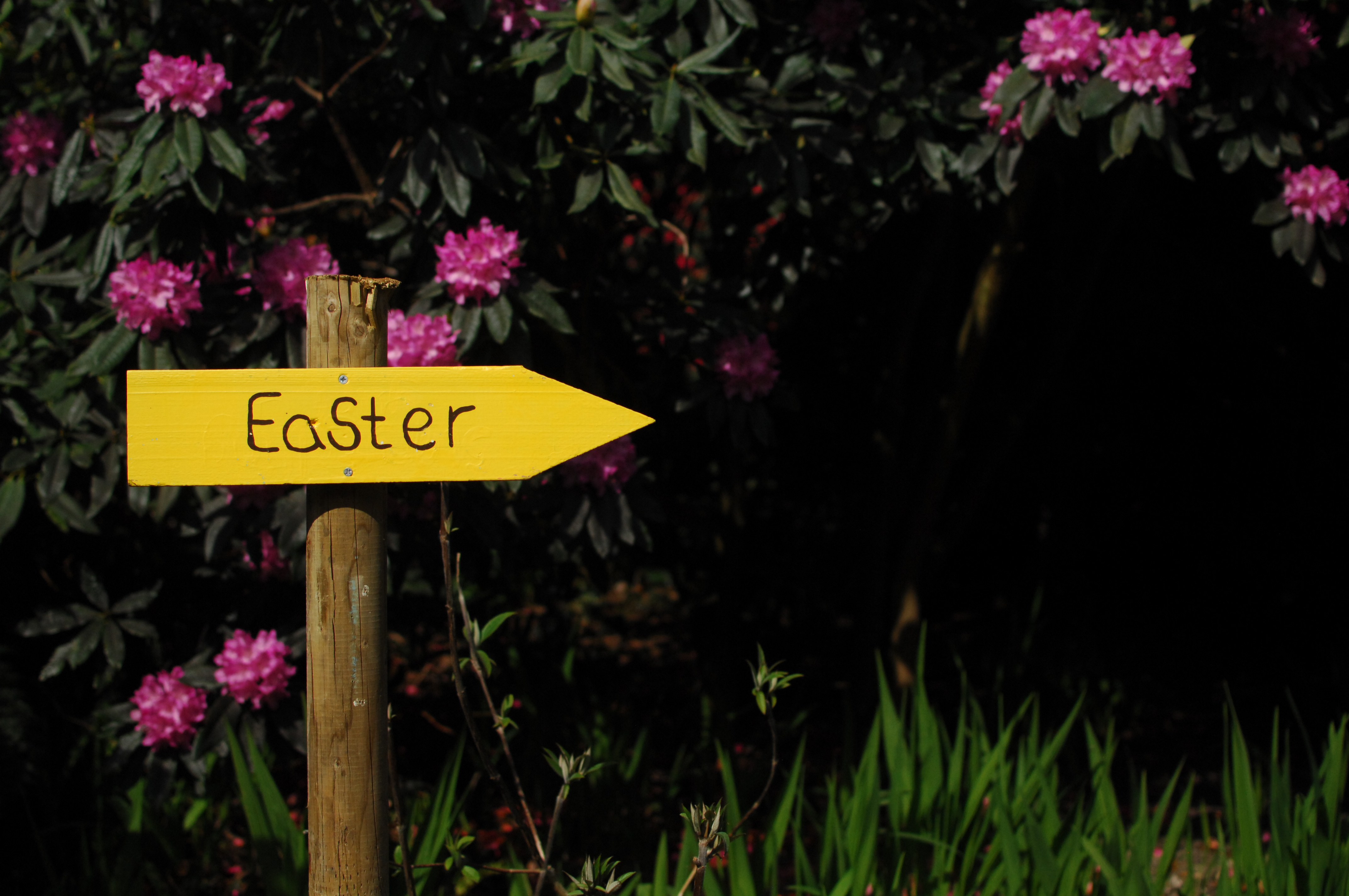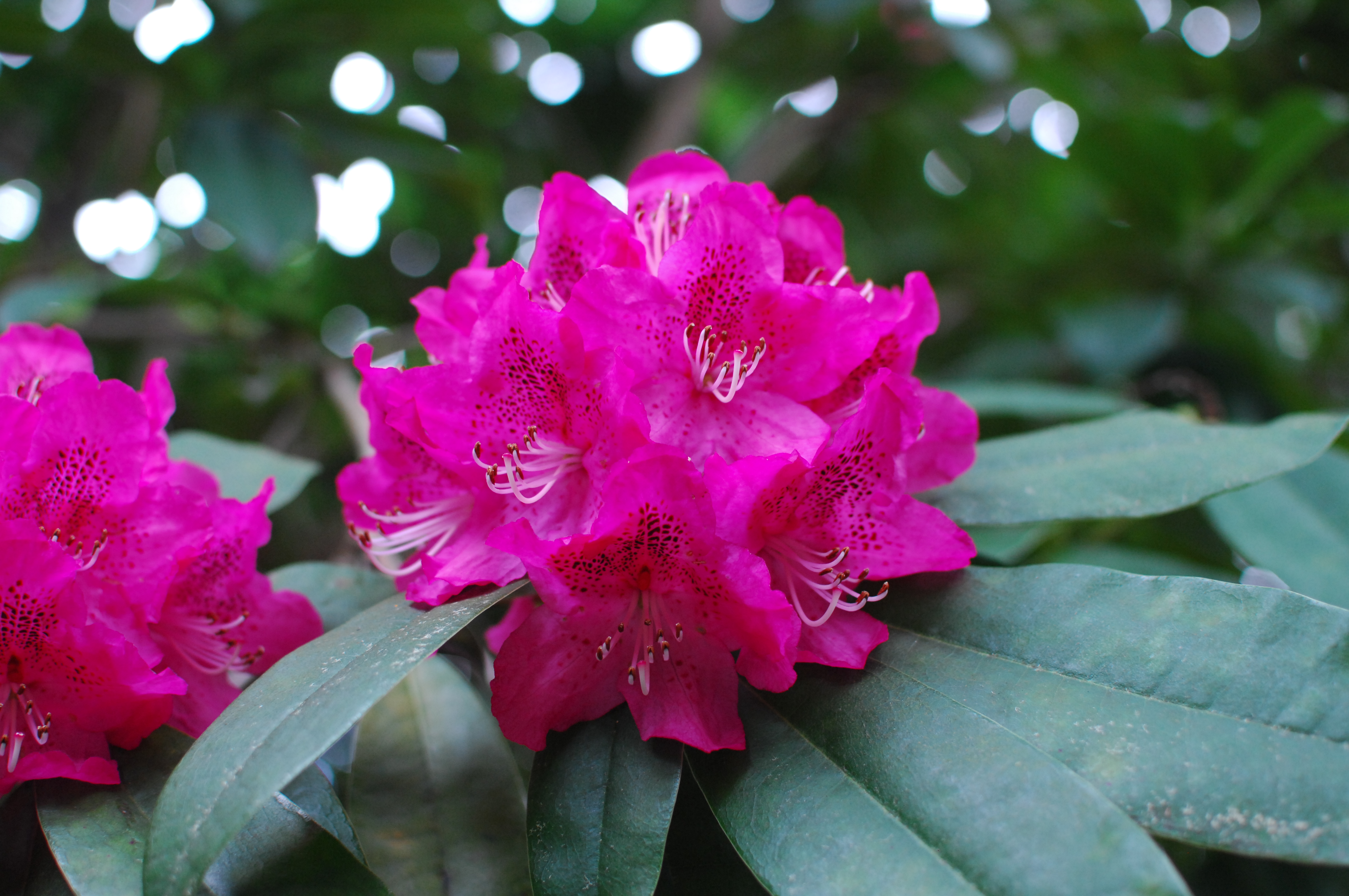 There was so much to see, do and explore at the Lost Gardens of Heligan and we barely even touched the surface – a little bit like our trip to the Eden Project last year.  You definitely need a full day there.  I'm pretty sure we'll be back at some point to visit all the areas we missed this time around.  I bet it's just as beautiful in every season too.
I hope you enjoyed this post as much as I enjoyed writing it.  It's been so lovely looking back at all the photos I took and reliving everything we did while we were there – it truly is a very special place.
(Please note that no-one has asked or paid me to write this post – all thoughts, feelings, views, ideas, opinions and images are my own).