Every year for the last few years, since the girls have been old enough to properly appreciate it really, we've headed off on a family adventure in search of bluebells.  It's become a bit of a tradition as it's usually around the time of my birthday that they're all in bloom (though this year they're a little earlier than normal).  Last year we visited Rode Hall, the previous year we went to Sugnall Walled Gardens and the year before that (our first ever bluebell hunt) was a trip to Yoxall Woods.  All of them have been beautiful and I was tempted to head back to Rode Hall again this year, but as we'd already been in January to see their snowdrop displays we decided to find somewhere different to go.
I love finding and researching new locations for us to explore – that's all part of the fun for me.  There are so many stunning places right on our doorstep and even more if you're willing to go a little bit further – it seems daft not to take advantage of them.  The girls can get a little bit bored sometimes if we continually go back to the same places each weekend/month/year (even if we absolutely love them!) – changing it up a bit means they stretch their imaginations and it becomes more of an adventure because it's somewhere new and it makes sure we don't get stuck in a routine of always doing the same thing.
So when a friend told me about a place called Parrot's Drumble Nature Reserve – isn't that a fabulous name?! – I knew we had to go there.  It's part of the Staffordshire Wildlife Trust and only about forty minutes north of where we live.  So yesterday we packed a picnic, bundled into the car and set off.
We arrived at a non-descript parking bay on the side of the road in the middle of an industrial estate.  Not the usual place you would expect the start of a bluebell trail to begin!  Intrigued, we followed the pathway that led through the trees into the woodland beyond and after about ten minutes of walking the trail suddenly opened up into a clearing with the most magical display of bluebells.  They were absolutely stunning and completely carpeted the woodland floor.  Nearby there was a stream coloured the most vibrant orange I've ever seen – the result of the rich iron ore in the soil.  The orange was such a stark contrast to the sea of blue and green adorning it's banks – I'm a little gutted that I couldn't find the right spot to capture an image that would have shown it off to it's full advantage.
We followed the trail deeper into the woods, making sure we stuck to the paths wherever possible so as not to trample the delicate plants.  We scrambled up and down steep banks, tripped over tree roots, explored fallen trees and imagined that sticks were magic wands.  The further into the woodland we went, the more concentrated the bluebells became, their colours seeming to deepen and becoming more intense with every new area we discovered.  It really was quite breath-taking, in a quintessentially English kind of way.
We weren't there long, perhaps an hour in total, but it was totally worth it.  A little mini family adventure to look back on and remember in the years to come 🙂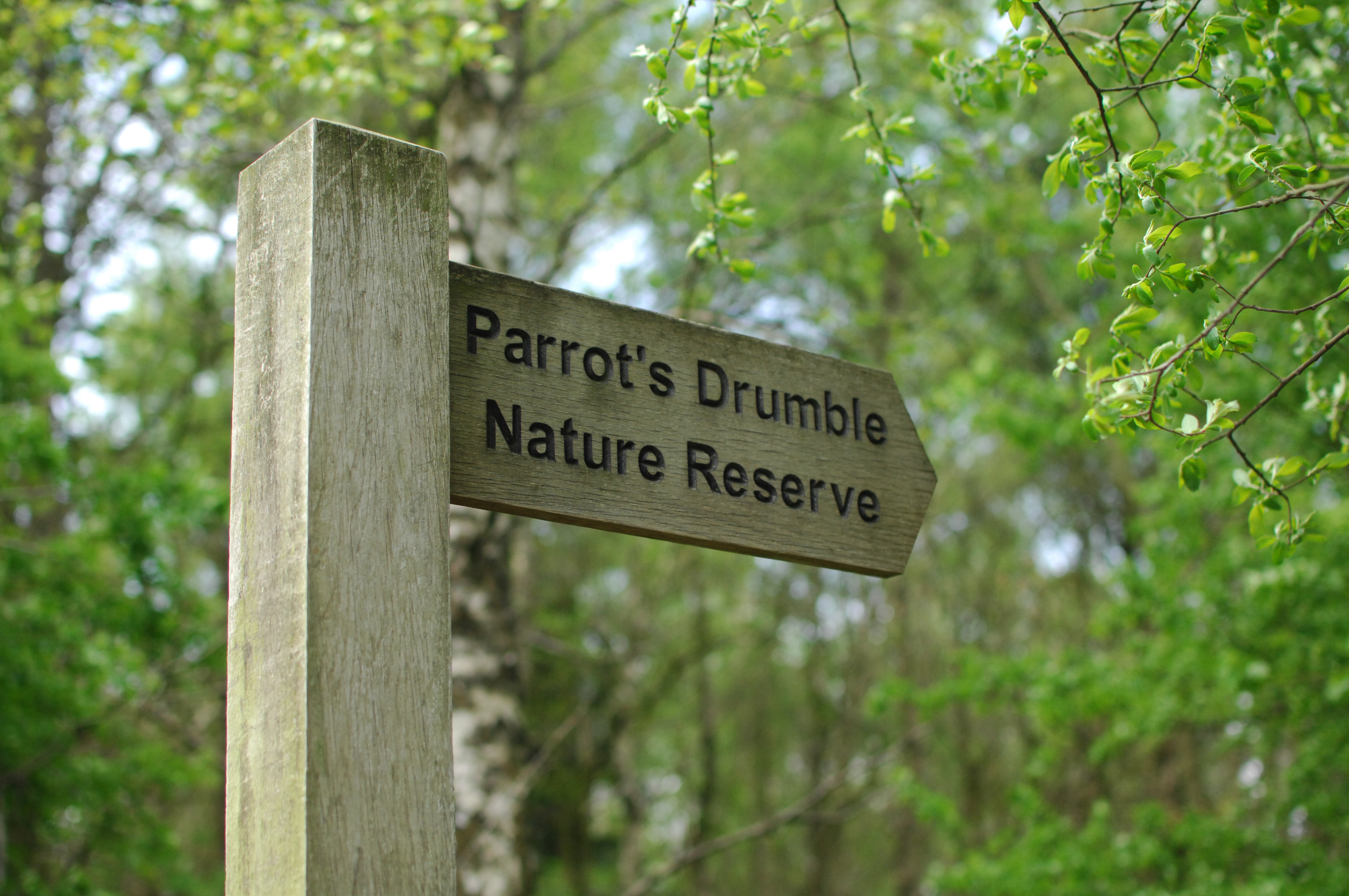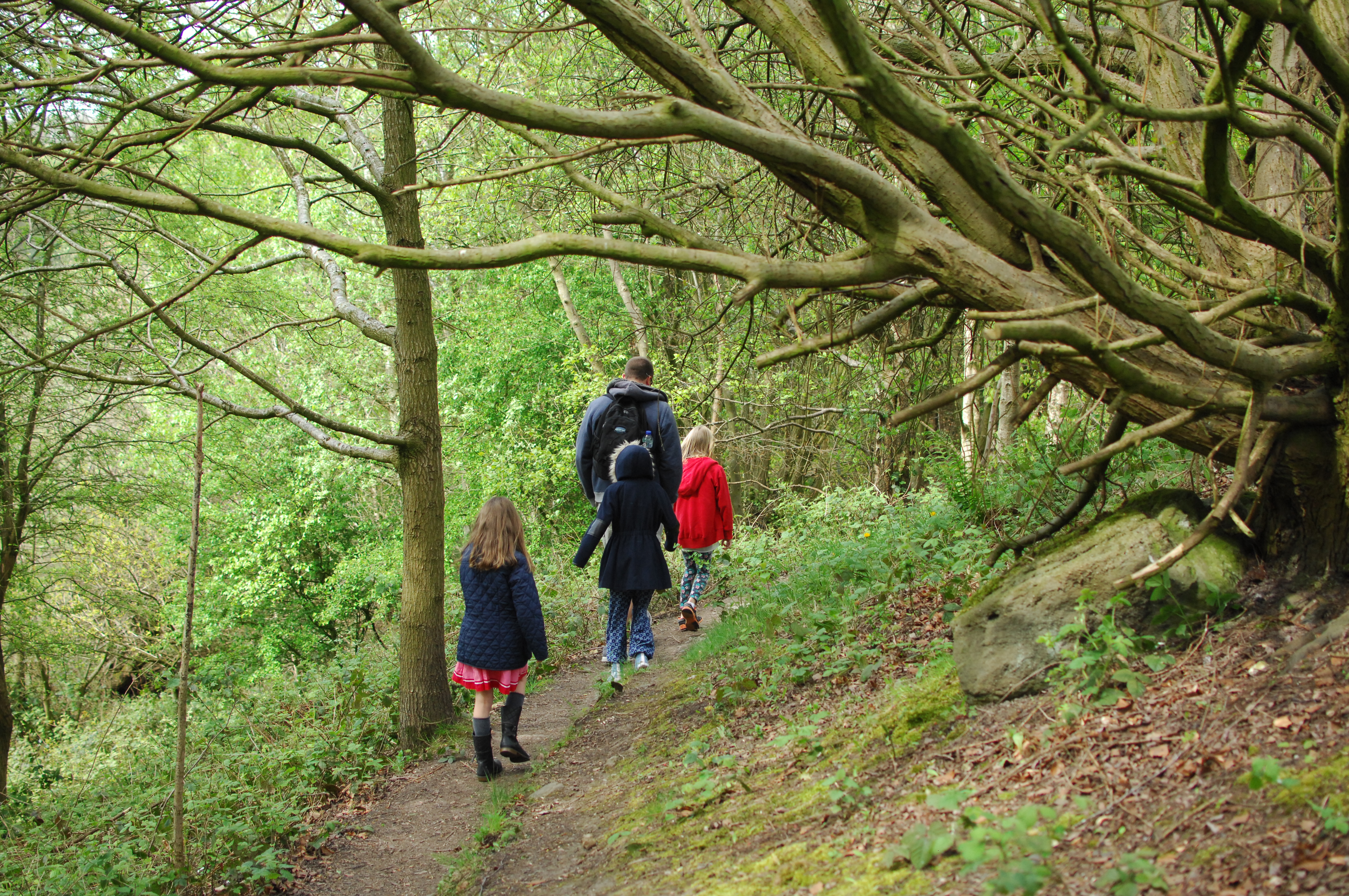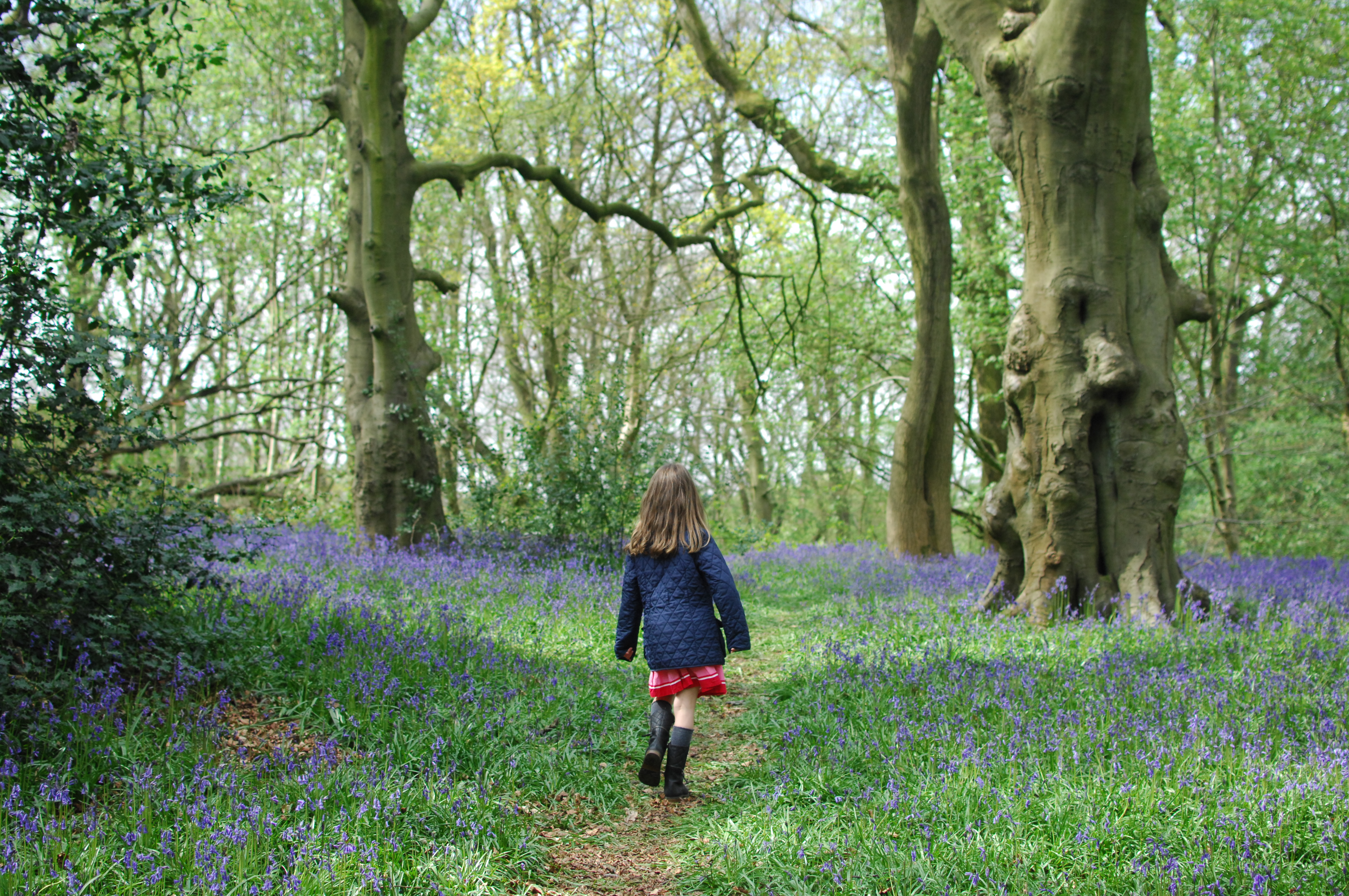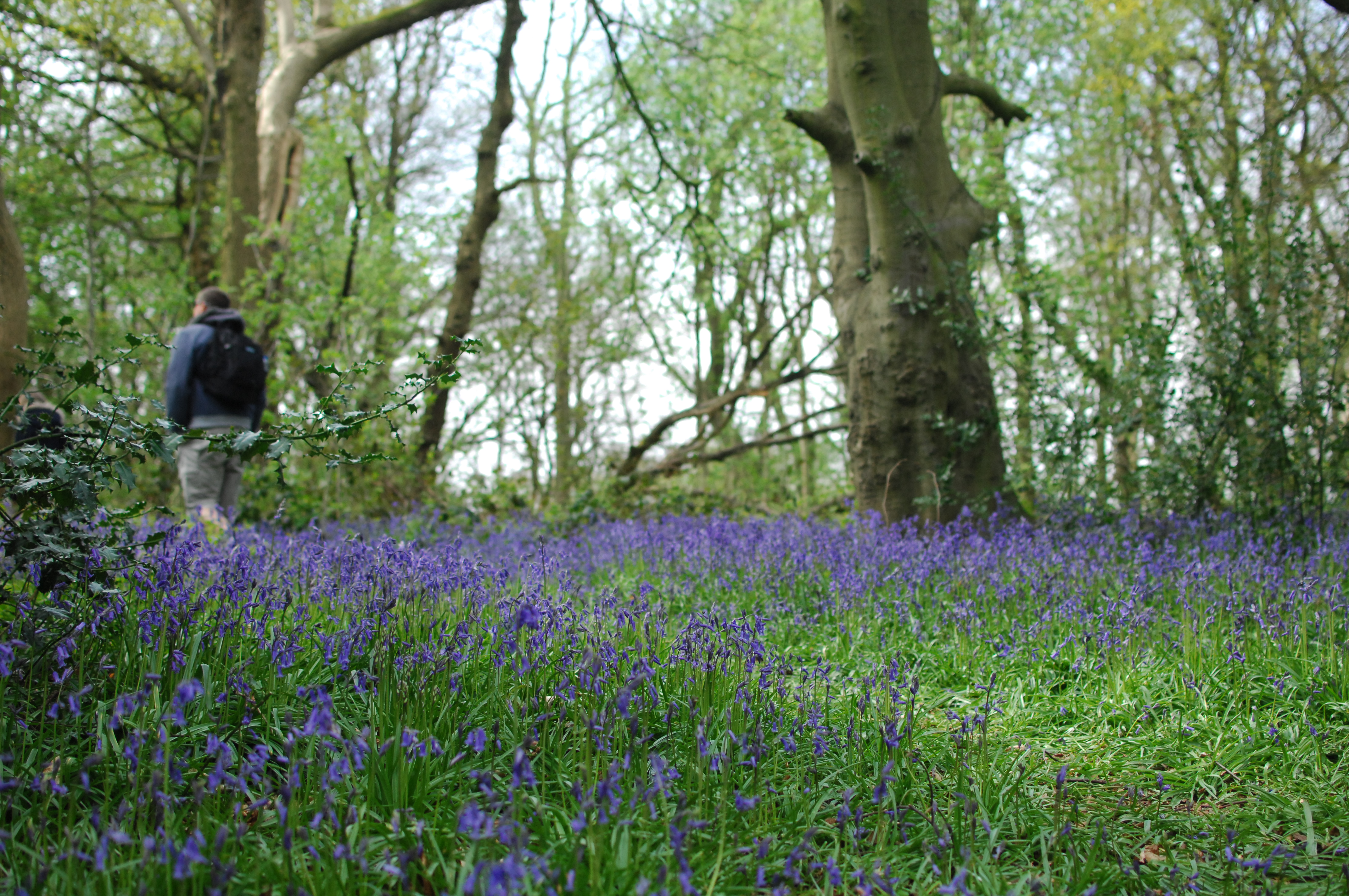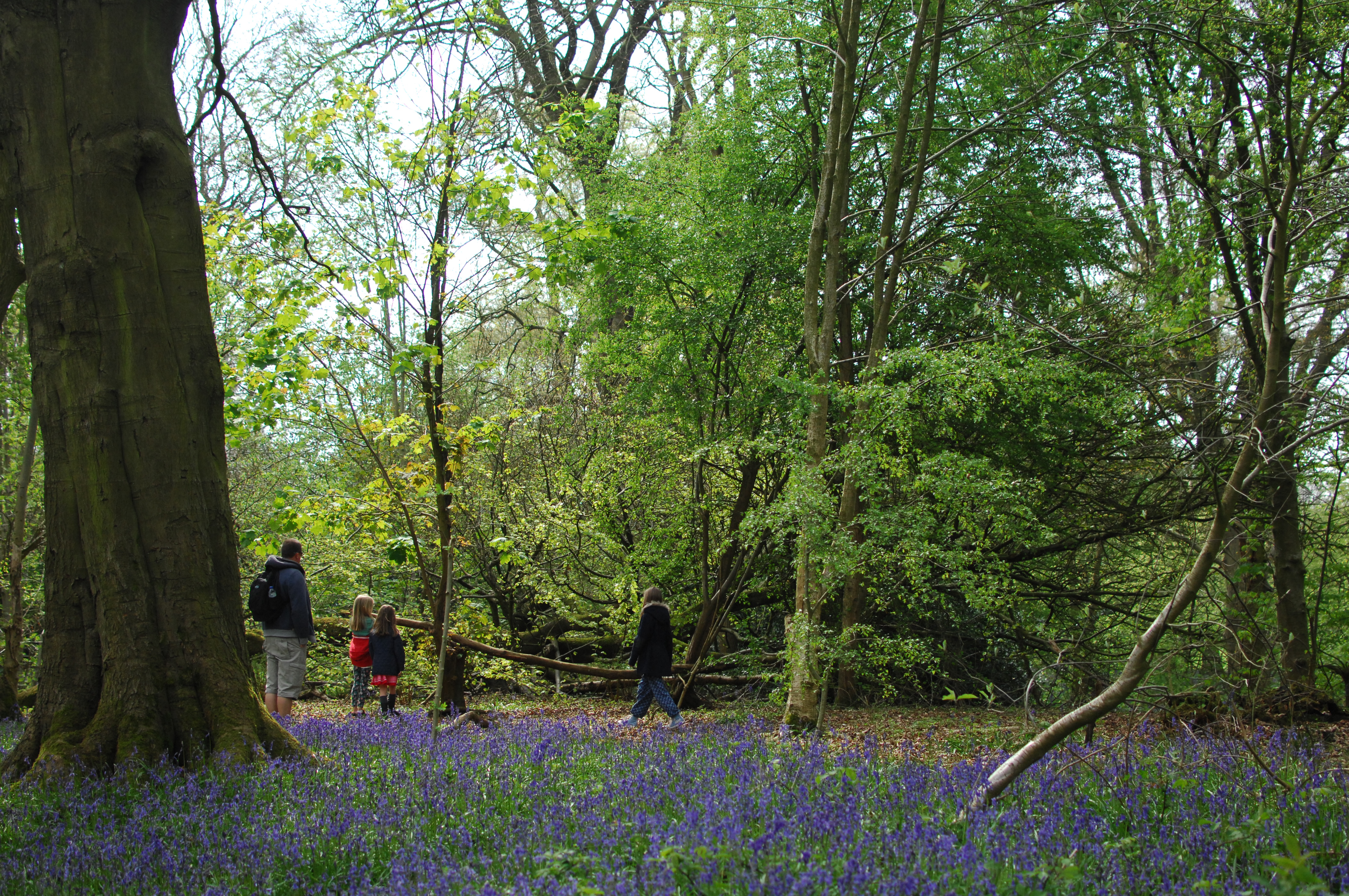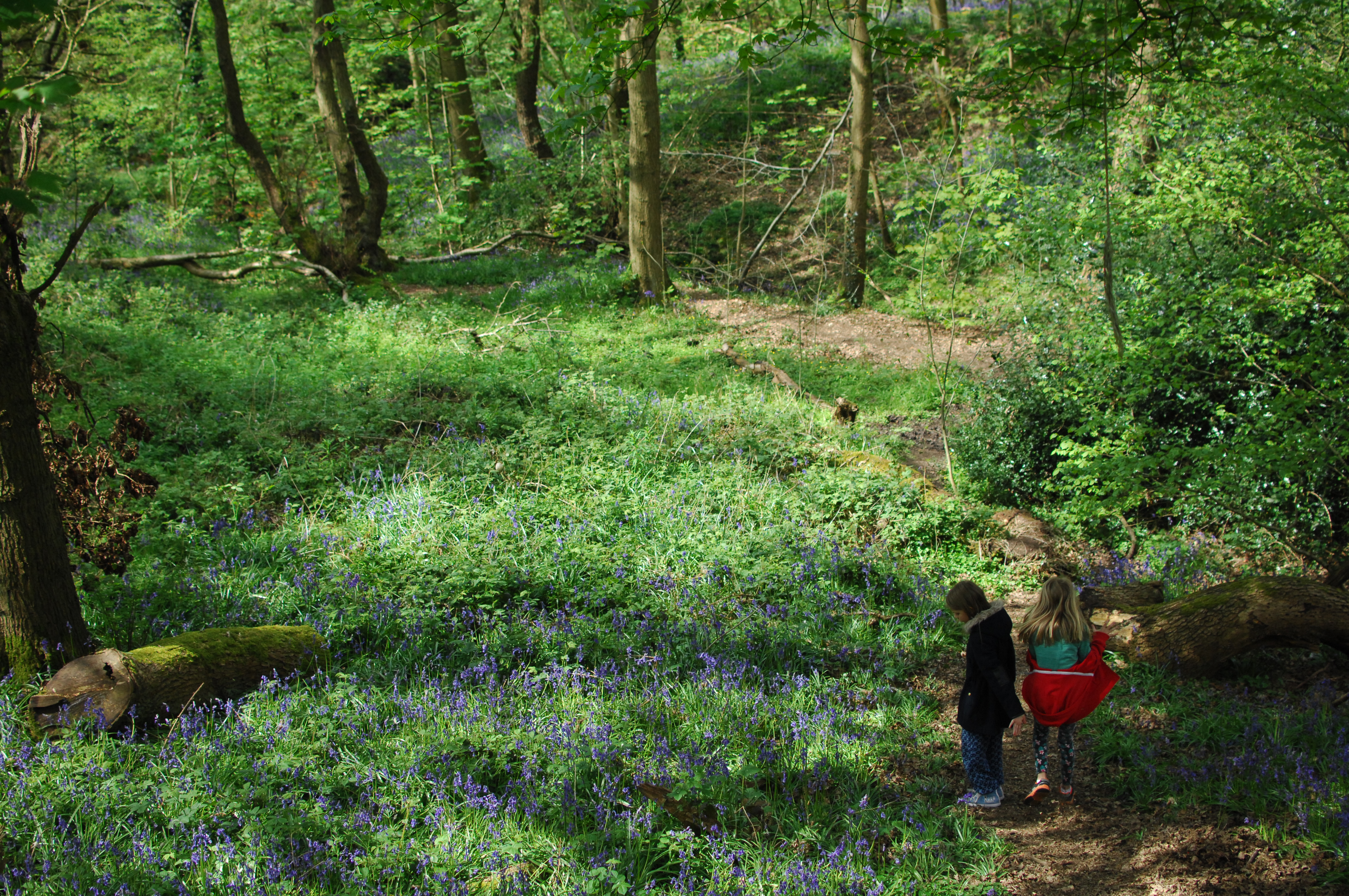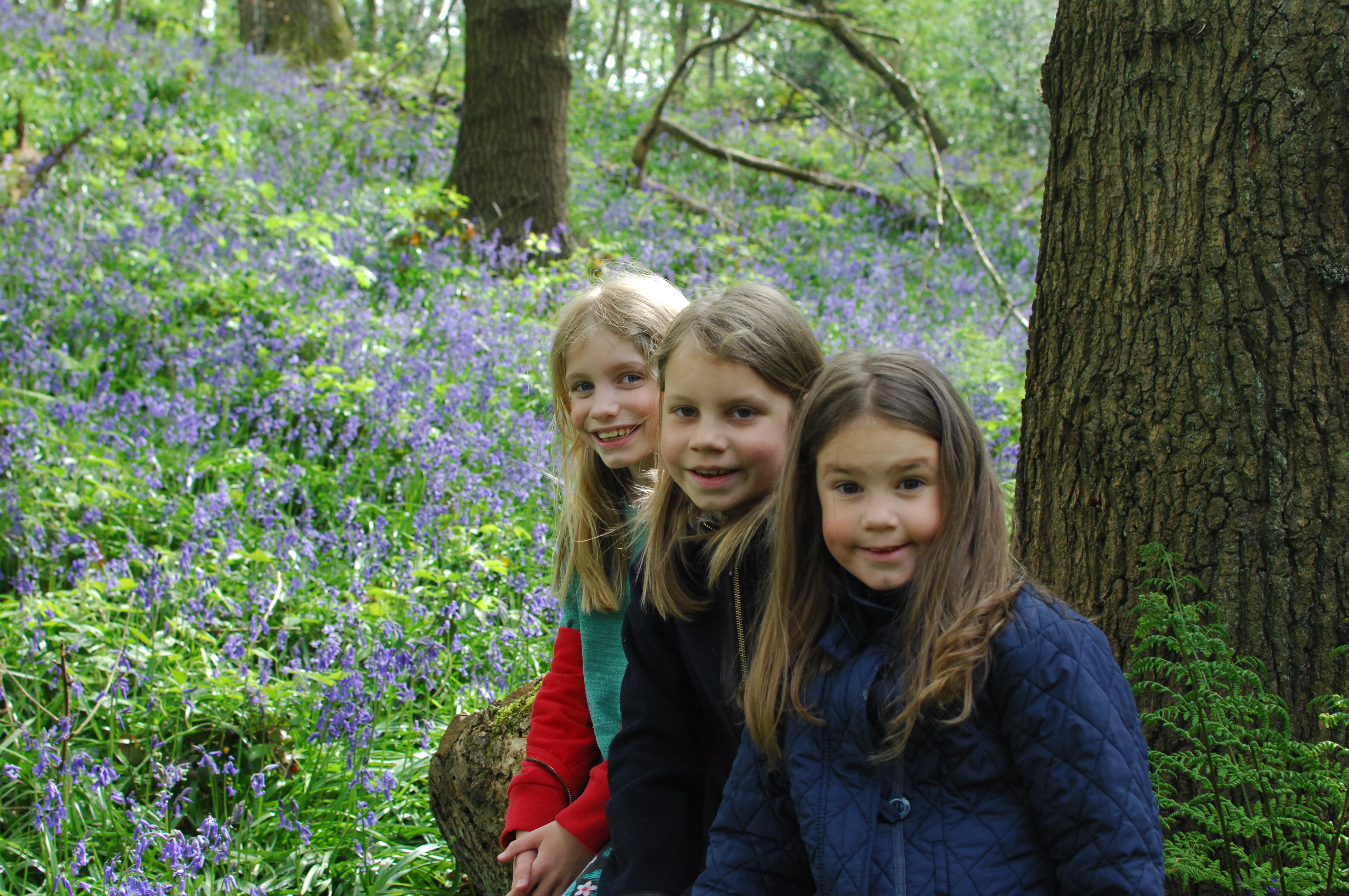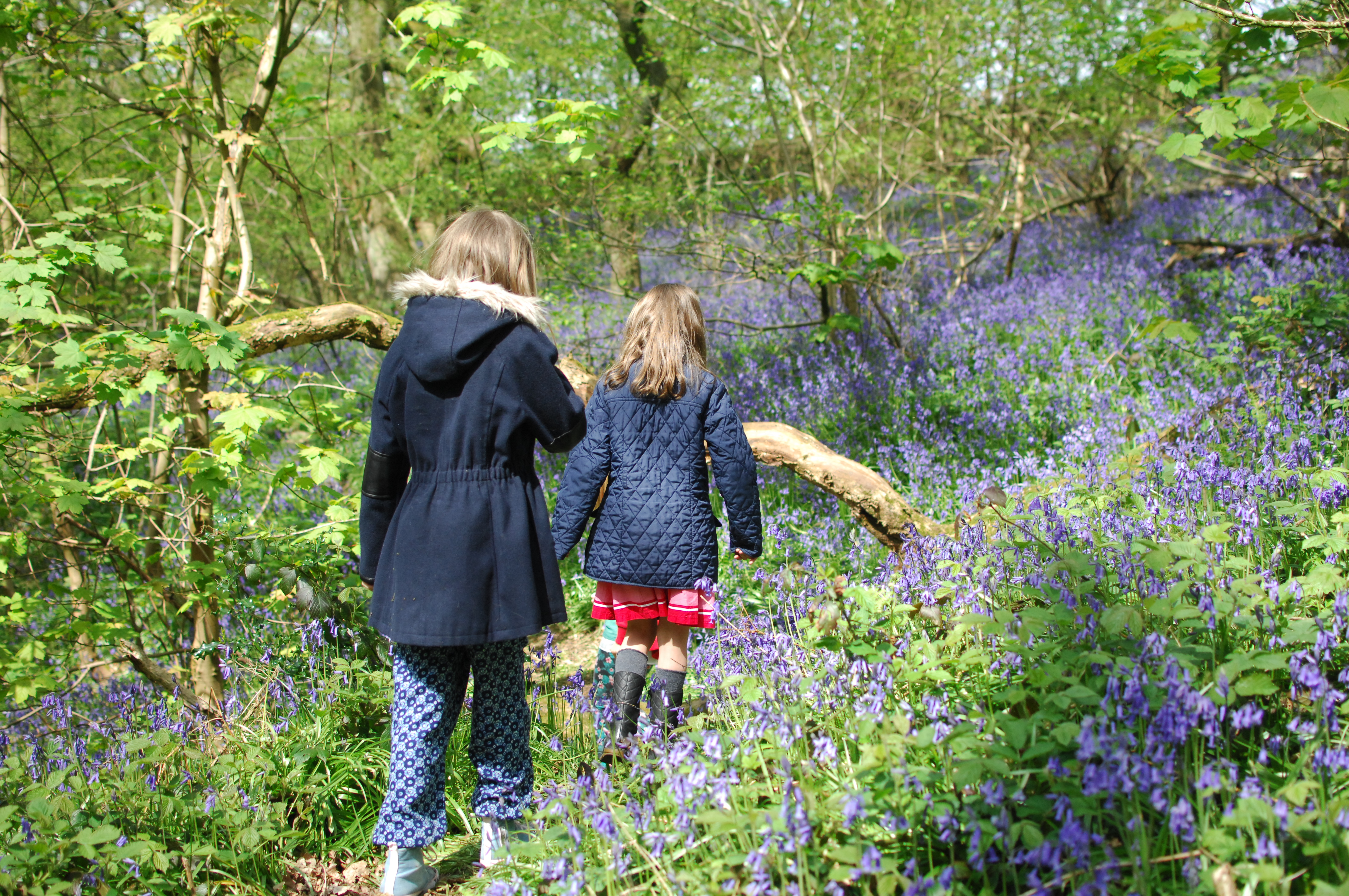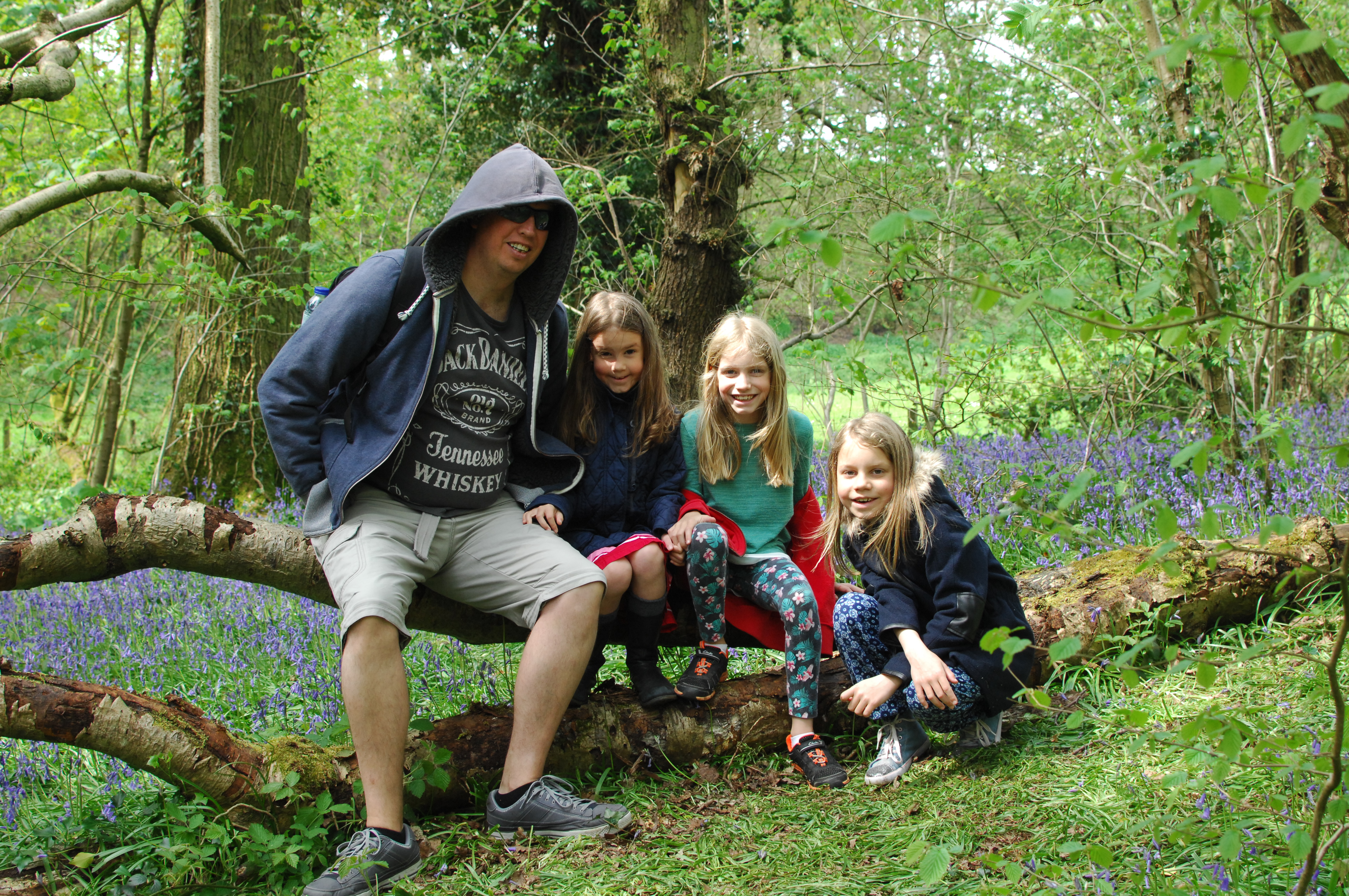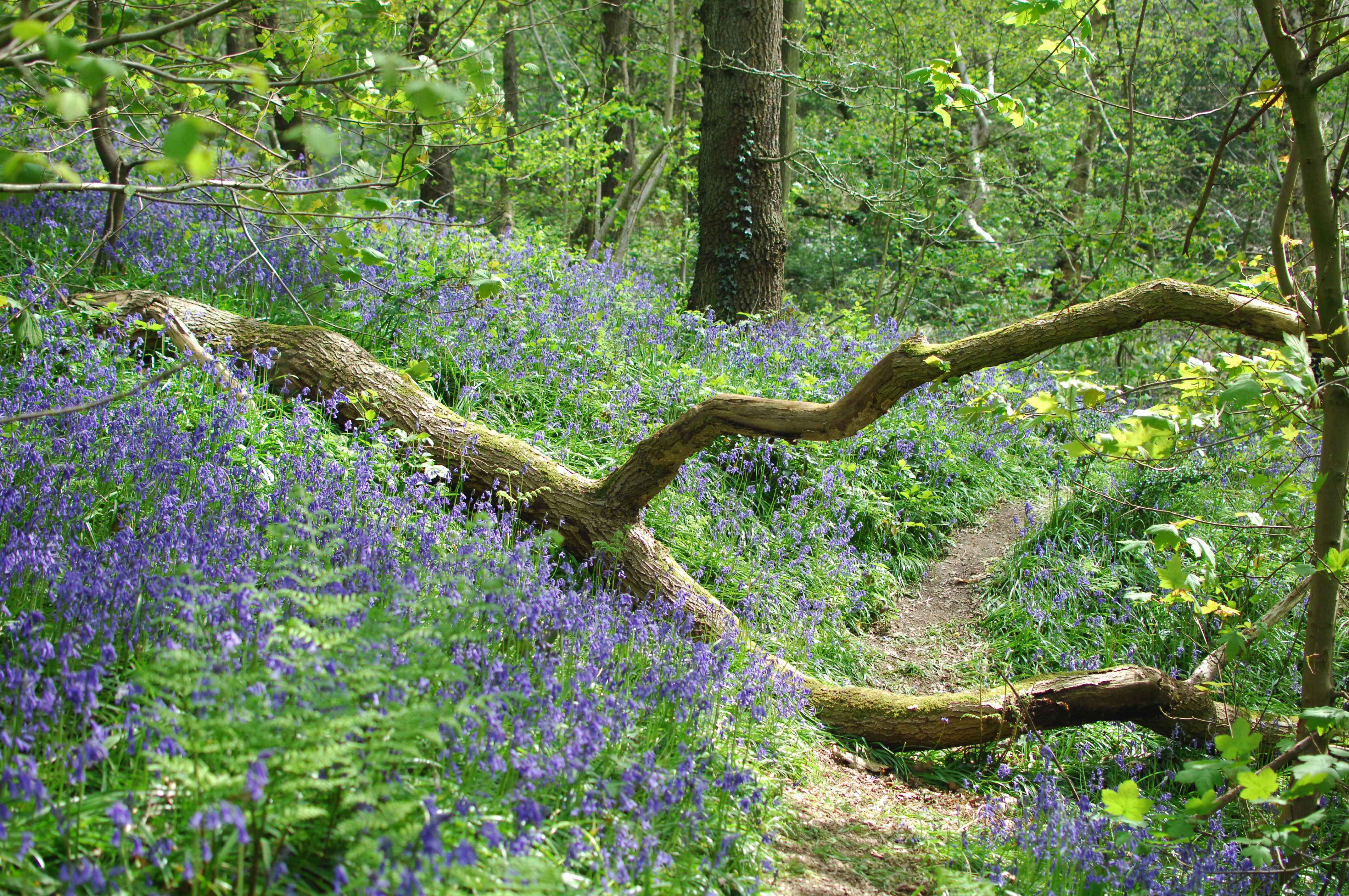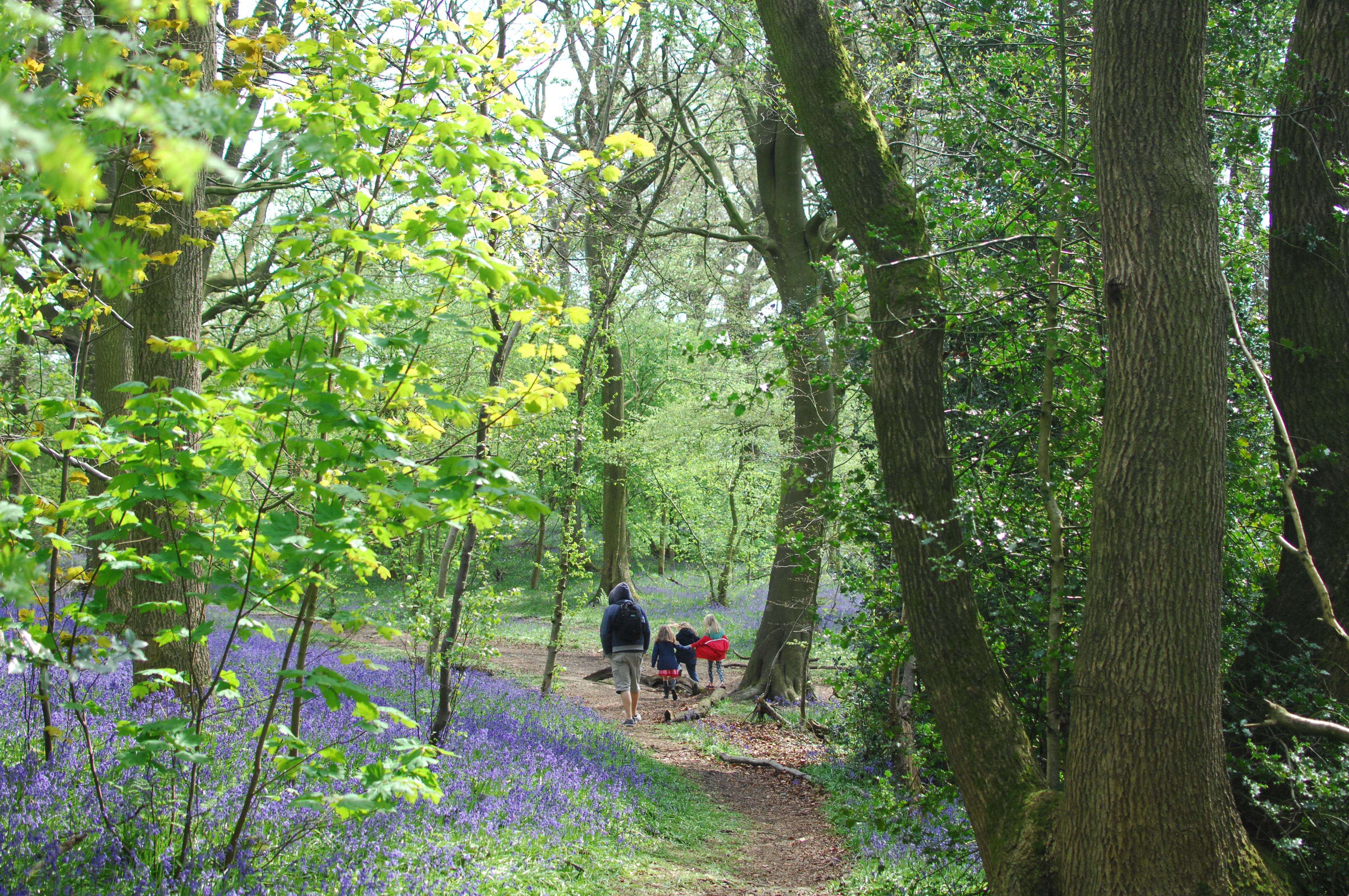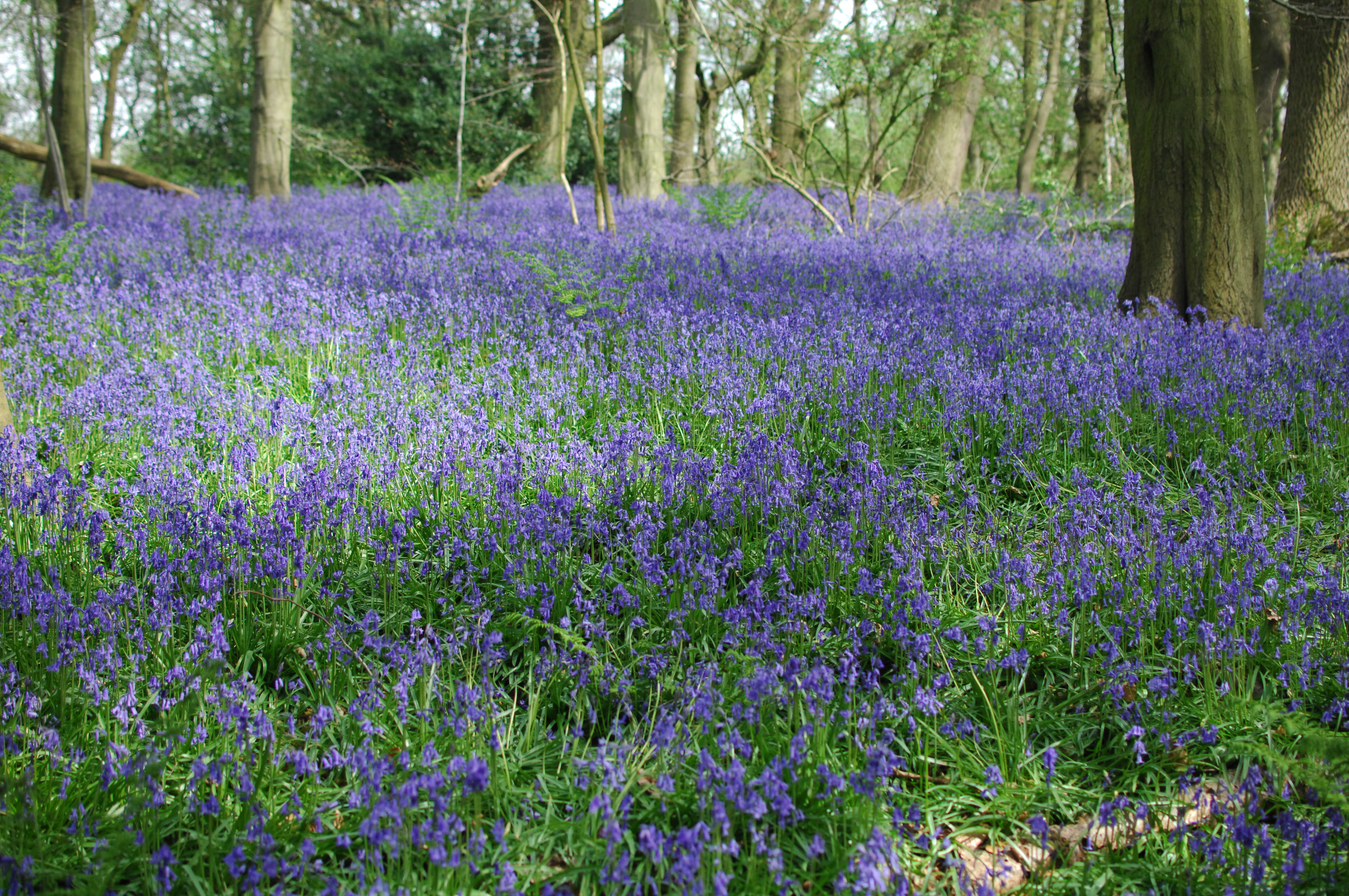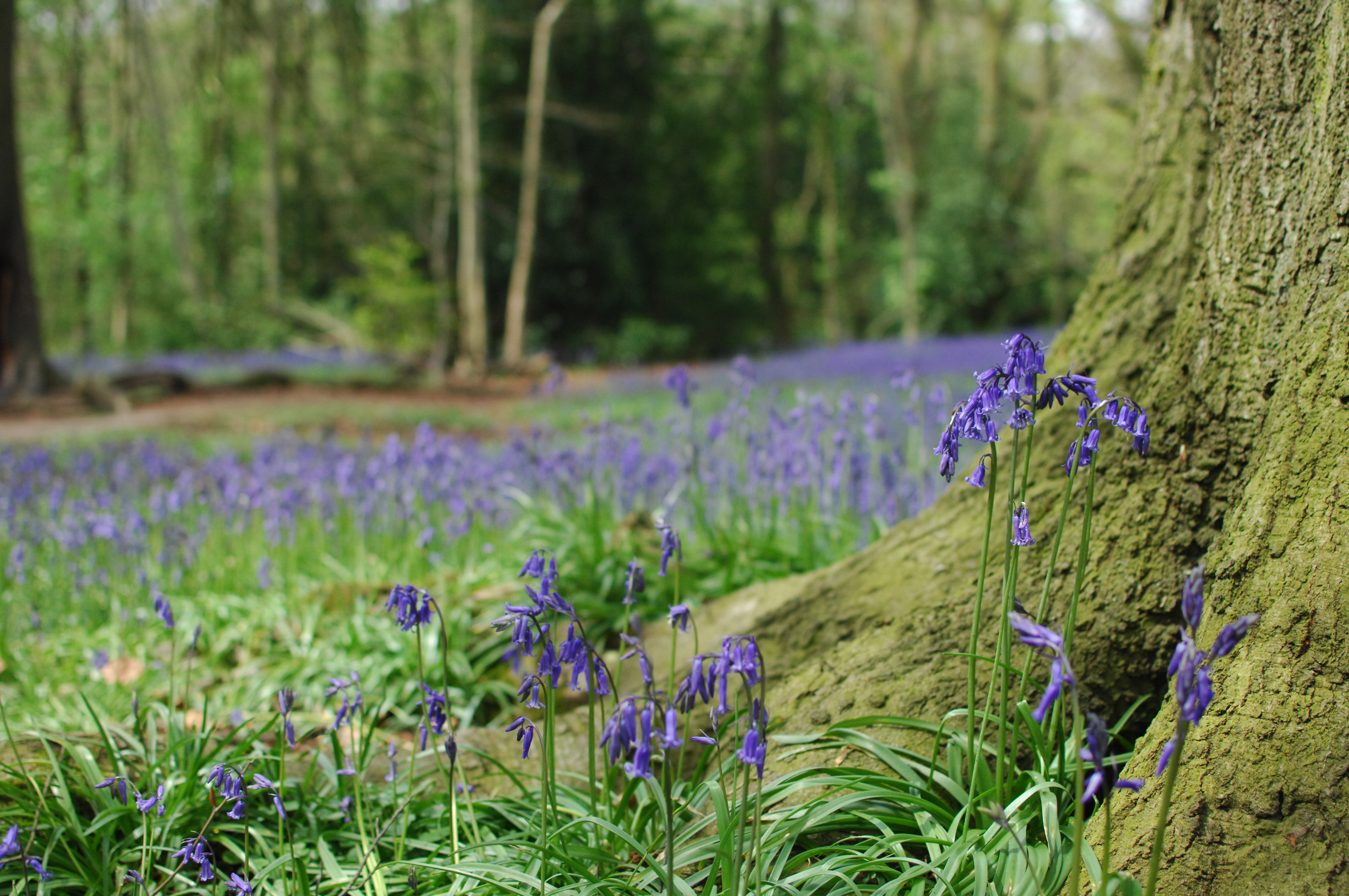 Joining up with #MyFamilyAdventures with Life As Our Little Family