The paradox of time is already in evidence for 2019 as January feels like it's simultaneously zoomed by and lasted 186 days already.  The girls went back to school quite late this year and so we had a whole week of the Christmas holidays still to go at the start of the month, which we filled with as many good things as we could.  We're now fully settled back into routine and I'm craving adventure and sunshine, whereas everyone else in the household seems perfectly content to simply curl up on the sofa with a good book or their favourite TV show for the foreseeable future.  This never-ending restlessness I experience is frustrating, though I'm sure there's a lesson in there somewhere that I'm supposed to learn.
I always feel like it takes me at least two months to get into the swing of a new year and I would much prefer to skip right over January and February into March.  There is joy to be had in these darker, slower months though – there has to be – and so here are all the little things I've been loving lately throughout January…
READ
I am absolutely determined to read at least a book a month this year.  I've started off well and hopefully will be able to keep the momentum going – it's just about making different choices and prioritising picking up my book in the evening instead of opening my laptop.
January's choice was 'Normal People' by Sally Rooney.  I enjoyed it: some of the descriptions of thoughts, feelings, behaviours and settings were utterly exquisite and I found it fascinating following the journey of the two main characters (Connell and Marianne) over the course of several years – the being together and drifting apart and somehow always finding their way back to each other.
It tackles quite challenging topics such as abuse, depression, class differences and suicide, but it doesn't feel difficult to read – it's written in such a way that it all just gets woven into the story which could, actually, be anybody's story with the ups and downs that so many of us experience in our own lives.  It was unusual in that there were no speech marks in the text at all and so I did occasionally find it tricky to work out whether someone was saying something, thinking something or whether it was just part of the narrative.  It's set in Ireland and I found myself reading the whole thing in an Irish accent in my head!
I did find the ending a little unsatisfying – there was no real closure, though it did leave me with the feeling that everything would all work out ok in the end.  I finished it a week or so ago now and my mind keeps going back to it, mulling over particular sections that had an impact on me – it's a book that's going to stay with me for sure.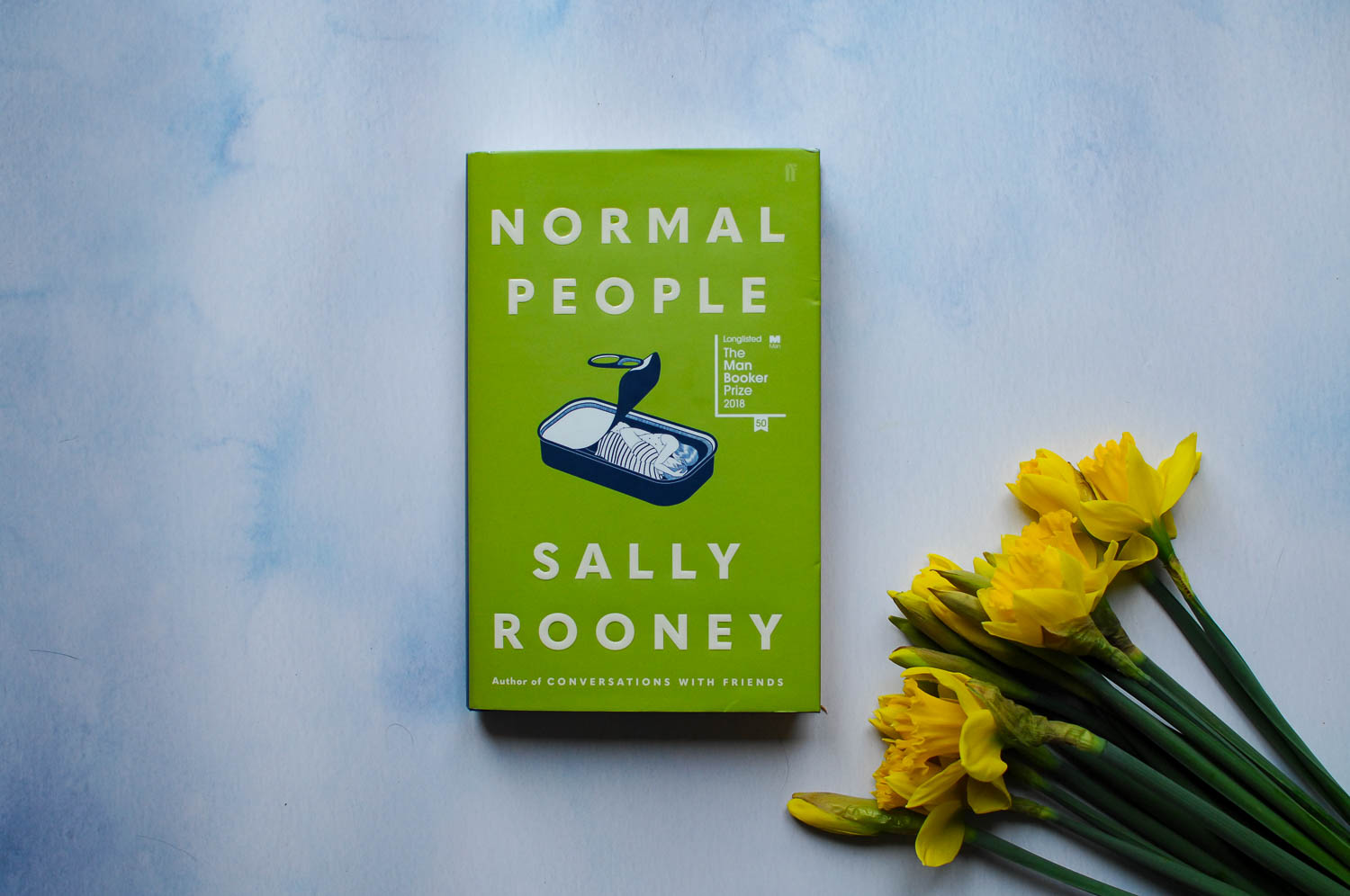 I've also been doing lots of research and planning for our big trip this year – we're off to Boston and Cape Cod!  I'm ridiculously excited about it and am already counting down the days until our adventure.  Lonely Planet are always my go-to travel guidebooks and I've been poring over these at every chance I've had these last couple of weeks.  I have a secret ambition to collect the entire set, though I only buy them when I actually visit a place so I guess I need to start doing more travelling if I want to realise that goal before I get too old to go off exploring.  I picked up a couple of extra ones from the library too and have made so many notes on cool things to see and fun places to visit.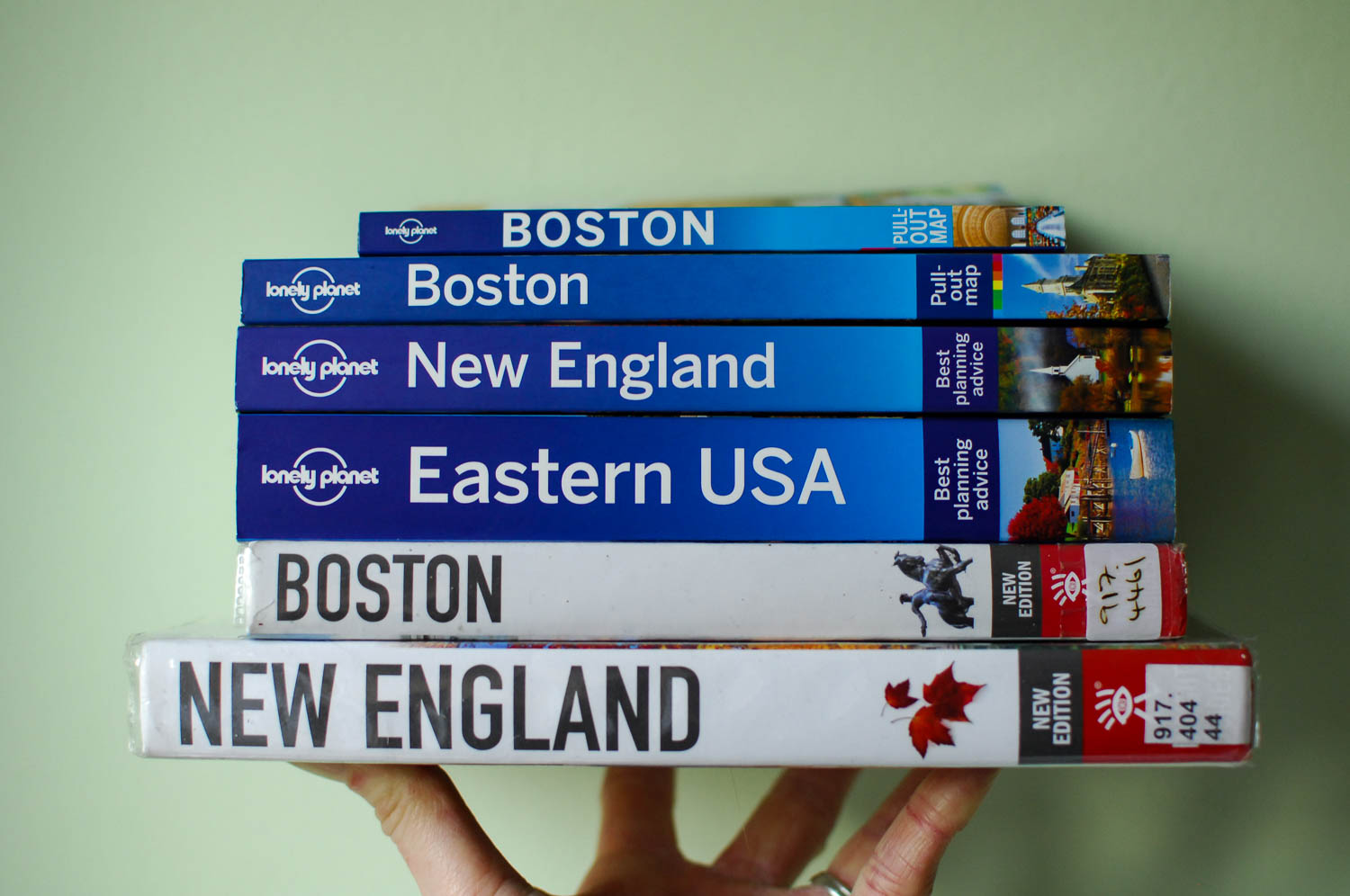 WATCHED
We managed to sneak in a family trip to the brand new Odeon Luxe cinema in our town one morning to see 'Mary Poppins' before the Christmas holidays finished and everyone went back to school.  I wasn't sure what to expect and mostly just really hoped that it wouldn't spoil the original.  I needn't have worried – it was wonderful!  I loved the little nods to the Julie Andrews and Dick Van Dyke film and it was full of important, positive and uplifting messages for the kiddos.  The songs were catchy too (not quite 'Supercalifragalisticexpialidocious' level, but still good!) and we all loved it.
The husband and I have started watching 'You' on Netflix.  We're three episodes in and loving it so far.  I'm finding it absolutely fascinating and love trying to get into the heads of the characters, though as intriguing as it is it's also pretty creepy.  I have absolutely no idea how it's going to pan out in the final episode and I like that – unpredictable endings are always a sign of a good TV show.
HEARD
Christmas gifts have meant that between the five of us we now have a huge stack of new music to listen to:  Shawn Mendes' new album, George Ezra's old album, James Bay, Arianna Grande, The Greatest Showman Reimagined… I'm still a bit old-school with regards to music and haven't yet made the move over to Spotify, preferring good old fashioned CDs – they've all been on repeat in my car, making the school runs and trips to Tesco so much more bearable.  My current personal favourite song out of all of them is 'Like To Be You' from Shawn Mendes and Julia Michaels – I just love how their voices blend together.
MADE
I've made my intention for 2019, although I've not actually written about it yet.  I'll update this post once I've finished my piece on what this year is going to be about for me.
Ella had been begging to make cinnamon buns for weeks and so on the final weekend of the holidays we baked a batch and they turned out really well.  All twelve were gone within three days!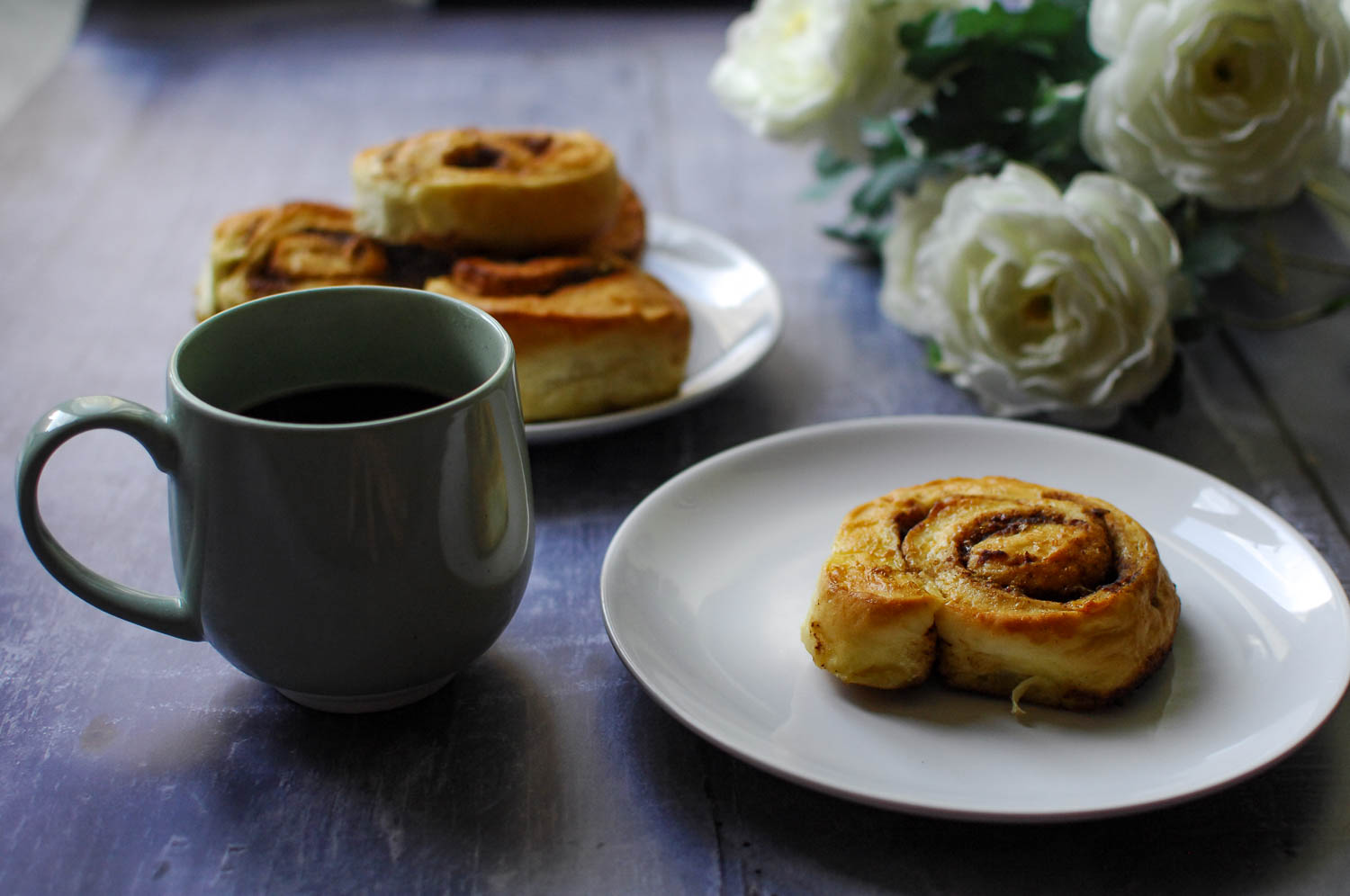 I also made the short journey into Birmingham one Saturday to meet up with a group of bloggers I talk to regularly online.  We wandered around the street art district of Digbeth, stopping for tea/coffee/hot chocolates along the way and took plenty of photos.  It was fun to meet them all in real life and there was a lot of laughter and chatting.  It's never easy to step outside of your comfort zone but always worth it when you do.
WORE
January is always the greyest and coldest month of the year and I really hate it, though, to be fair, this winter has actually been pretty mild so far.  Nothing to report here for me beyond the usual jeans, warm jumpers, boots and big coats.  I cannot wait for summer.
The girls meanwhile have fallen in love with the headphones they each got given for Christmas from my parents and have barely taken them off since, literally wearing them non-stop!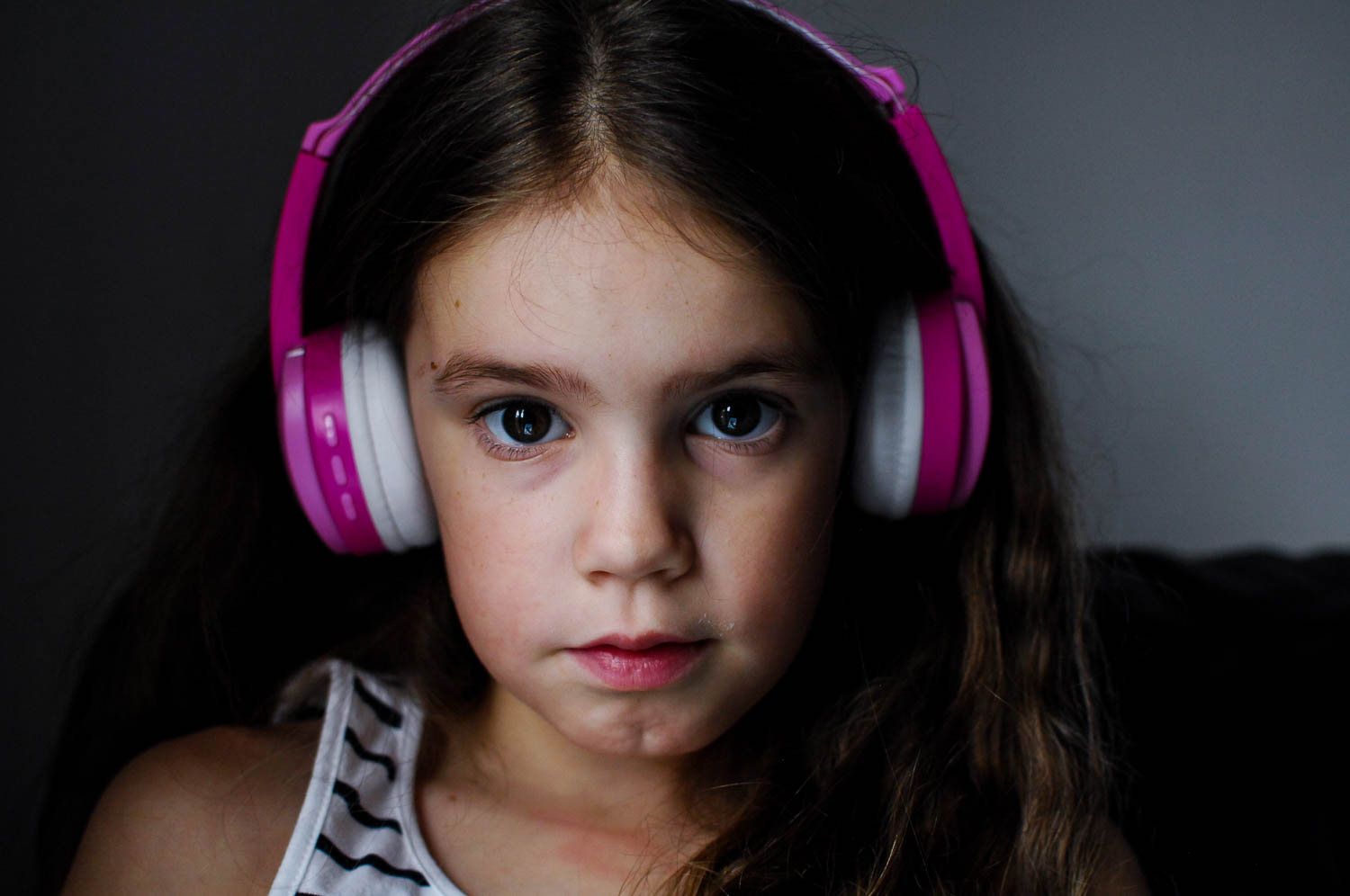 And Ella has claimed a hand-me-down beanie hat as her own, which she is currently living in.  I think she would sleep in it if I let her!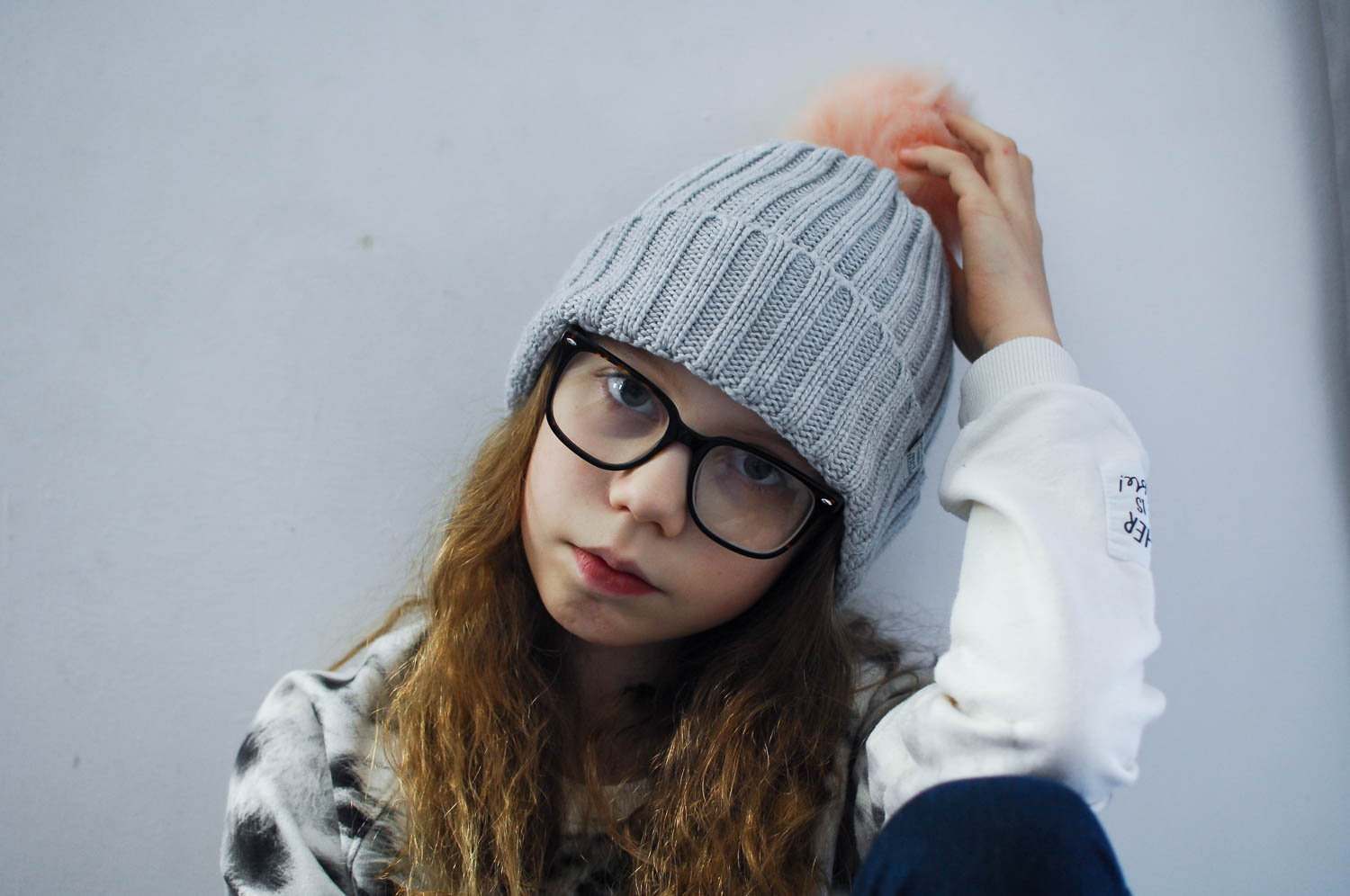 AND LASTLY…
The girls and I blew away the cobwebs on New Year's Day with a visit to Trentham Gardens and were treated to a gorgeous sunset.  It was a really fun (freezing cold!) afternoon actually – I love the little adventures we have together even if they are usually in familiar places.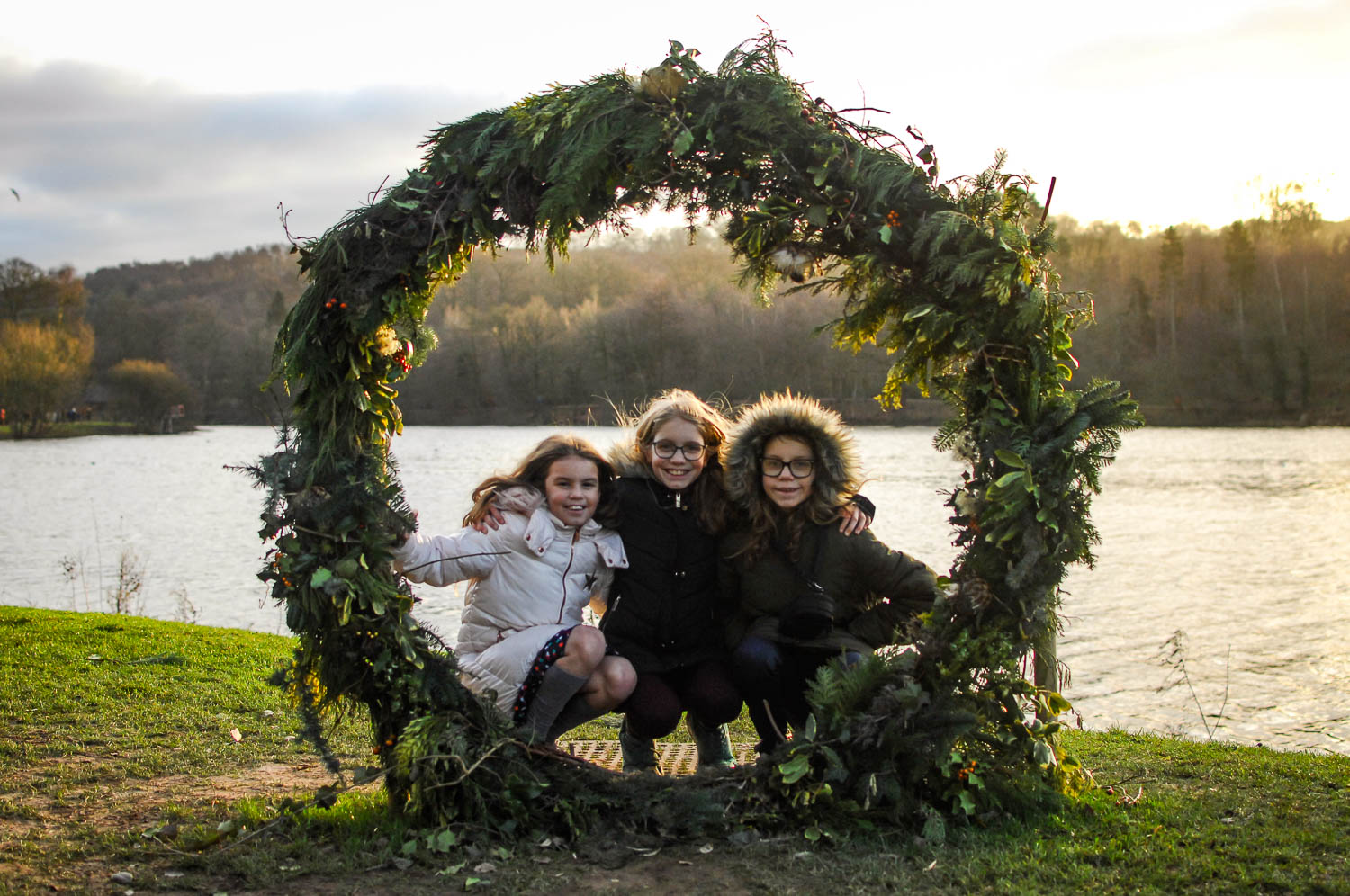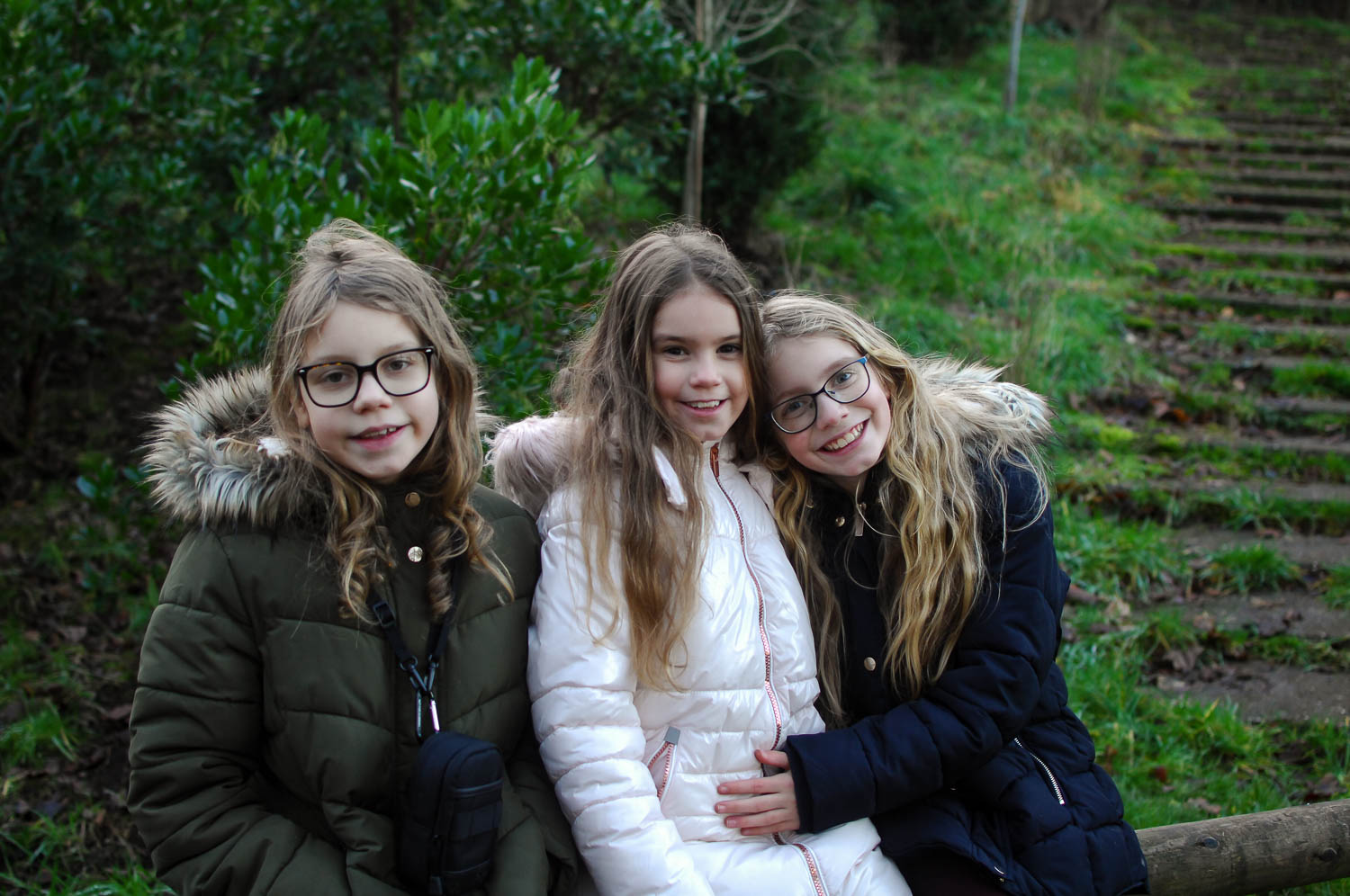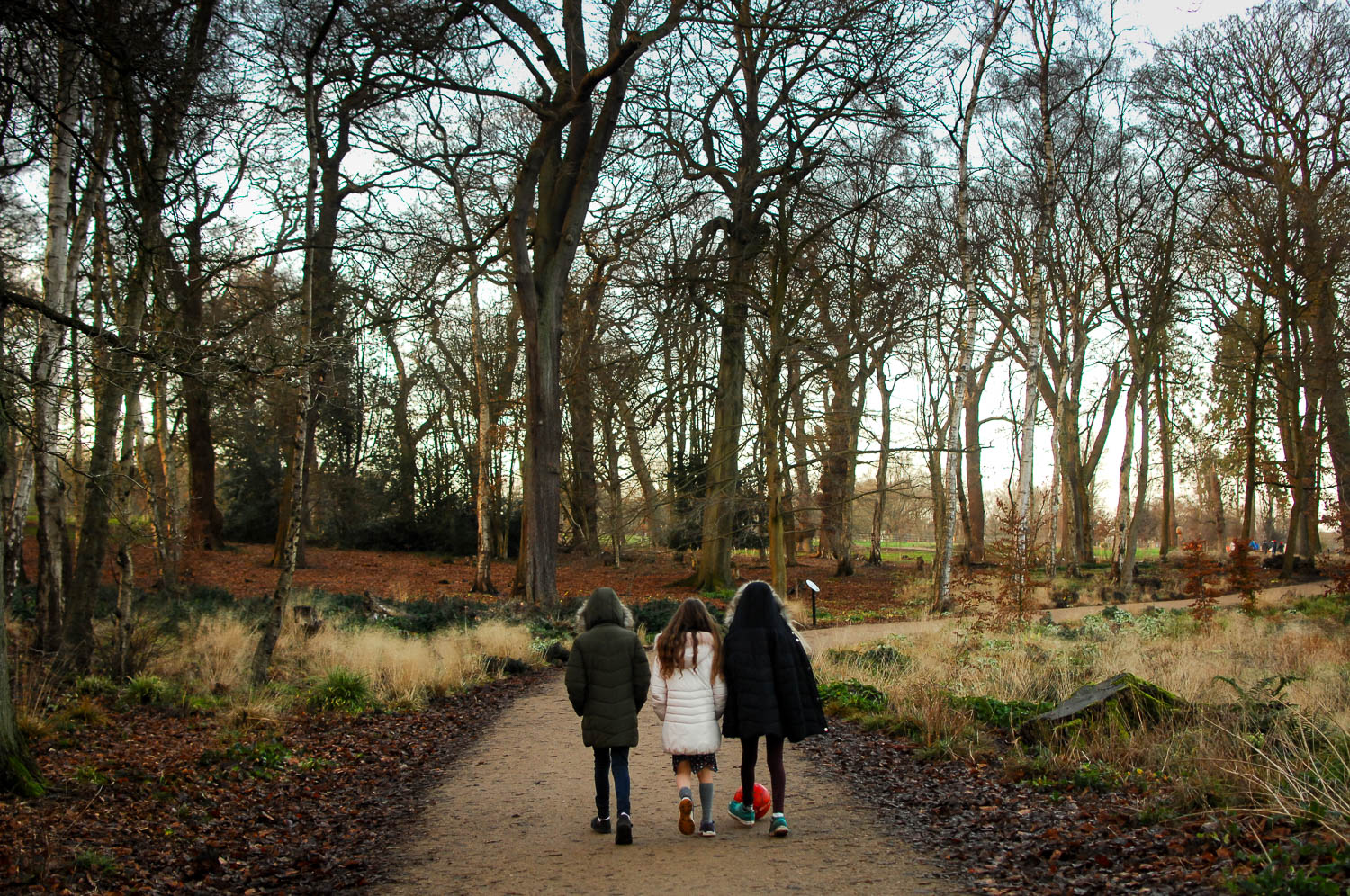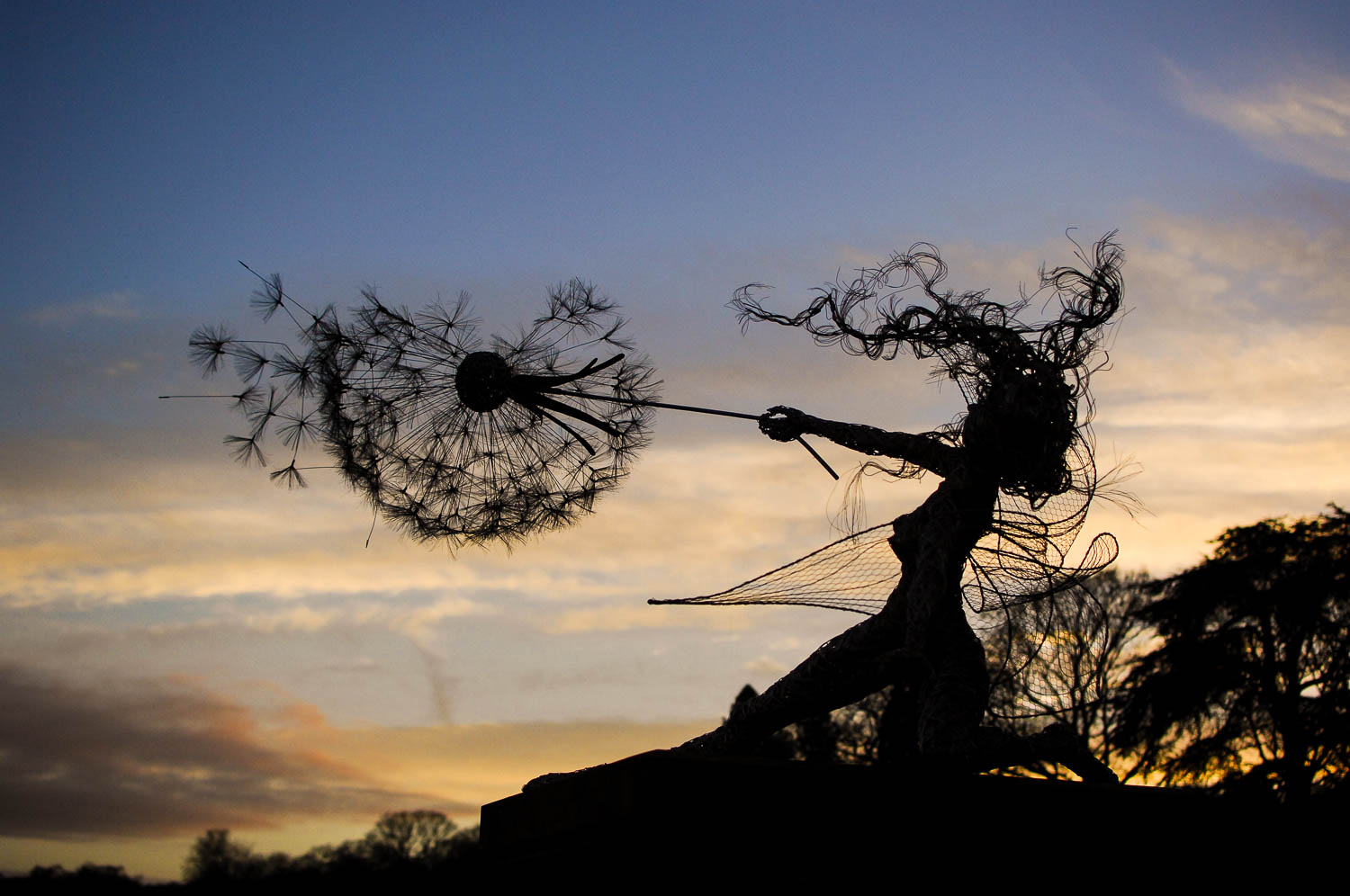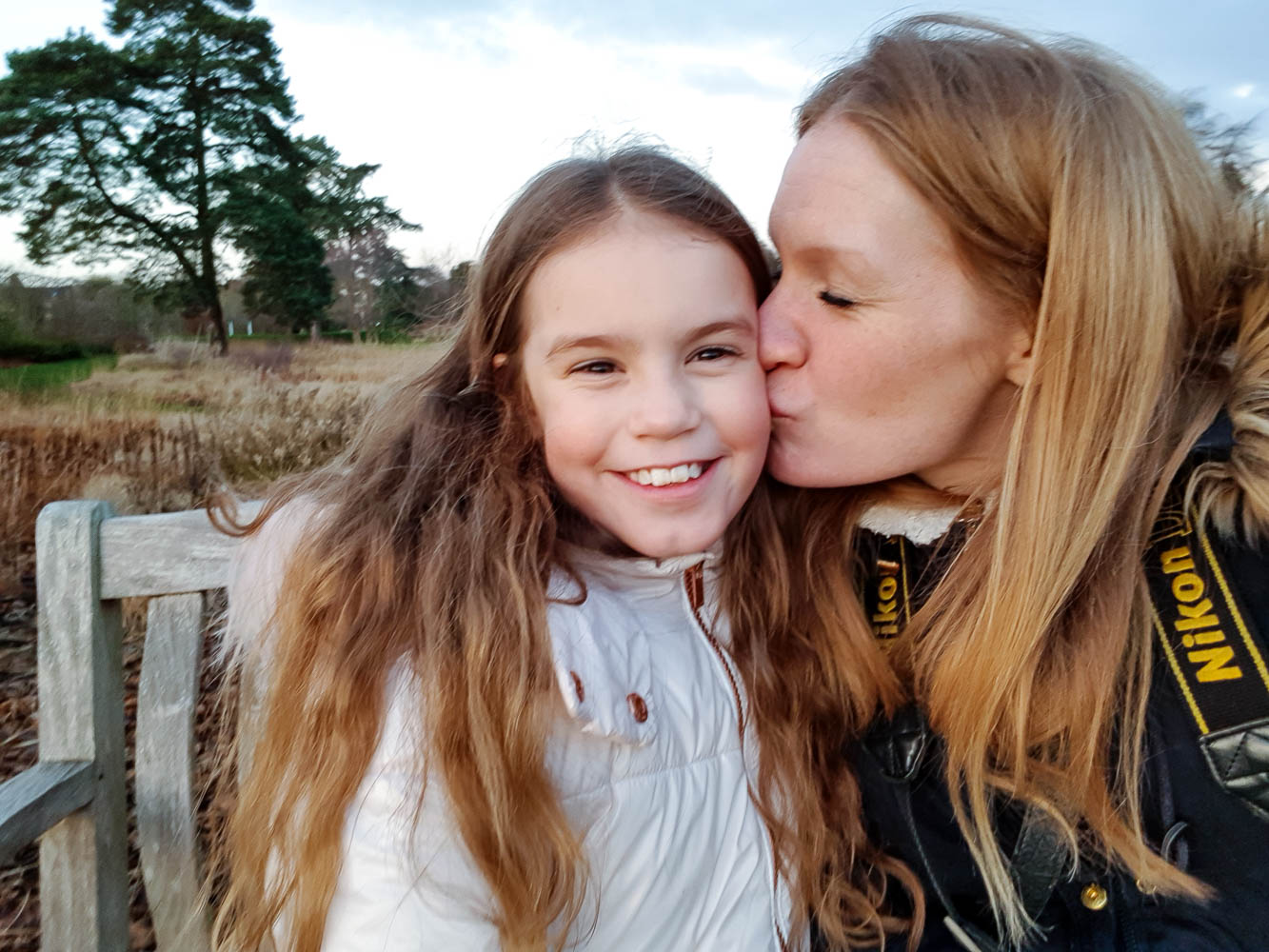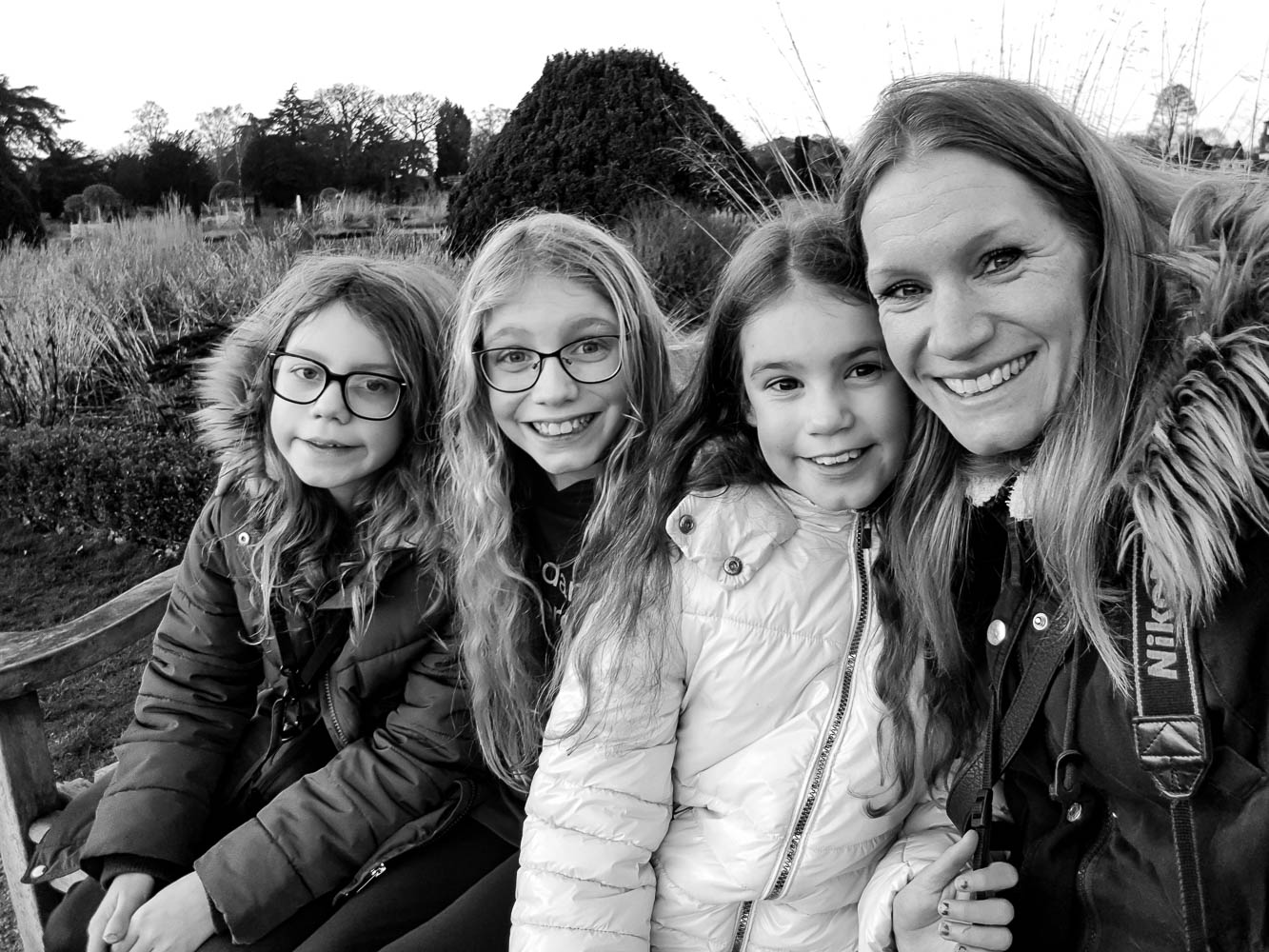 The very next day my littlest baby, Lola, turned nine years old! It was a day full of celebrations with us in the morning (presents, cards and cake) and her friends in the afternoon ('Come Into Play' and Pizza Hut takeaway for dinner).  I still can't believe she's nine, as cliched as that sounds.  Double digits next year and then I really won't have any babies left.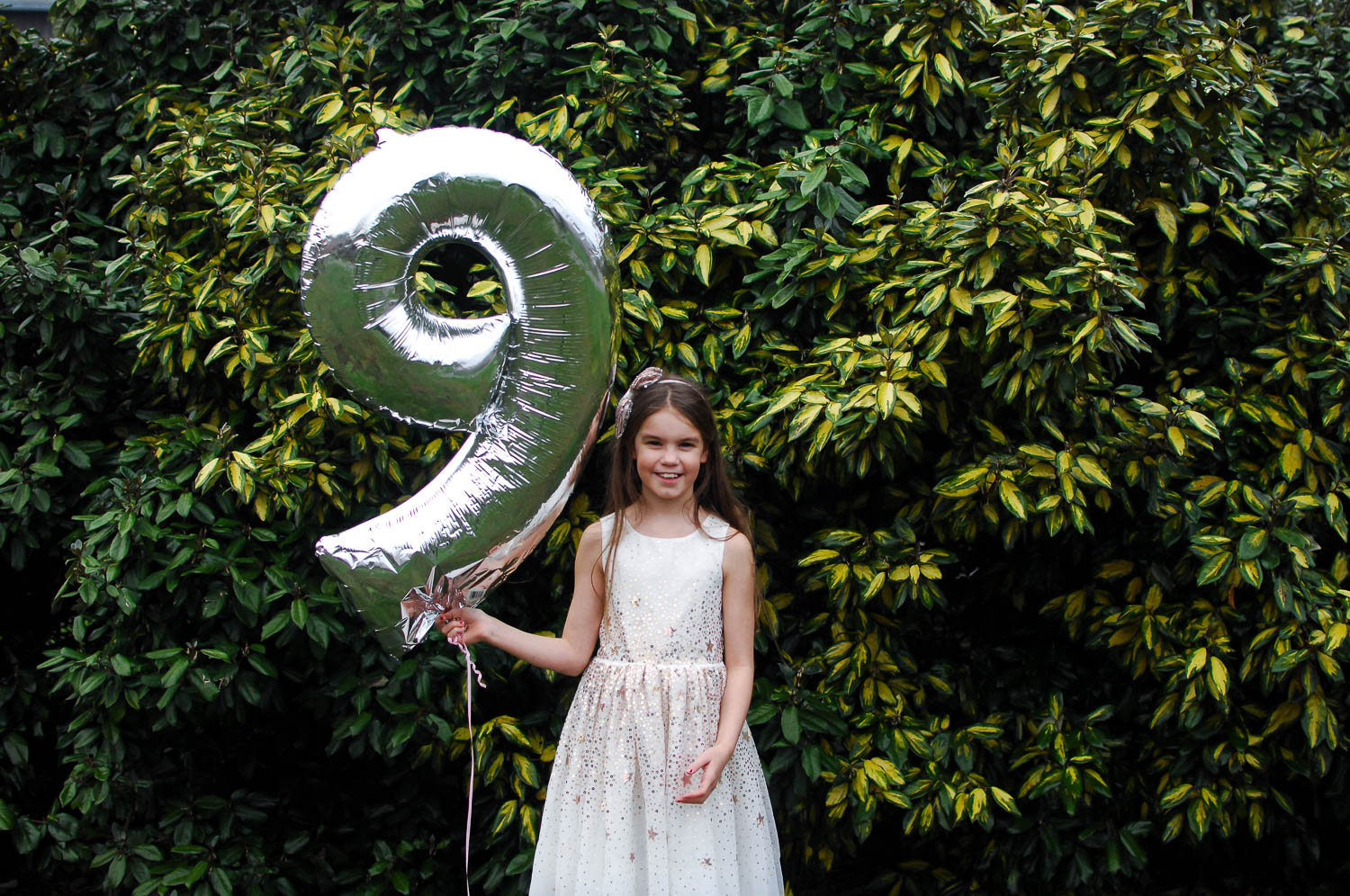 We really tried to make the most of the final days of the Christmas holidays at the start of the month – my cousin and her two gorgeous kiddos came to visit for the day and we went for a walk on Cannock Chase together.  It was ace seeing the children running freely and playing together despite the age differences and so good to catch up on all of my cousin's news.  I love spending time with her and we've made a pledge to try and meet up more often than the twice-yearly visits we currently manage.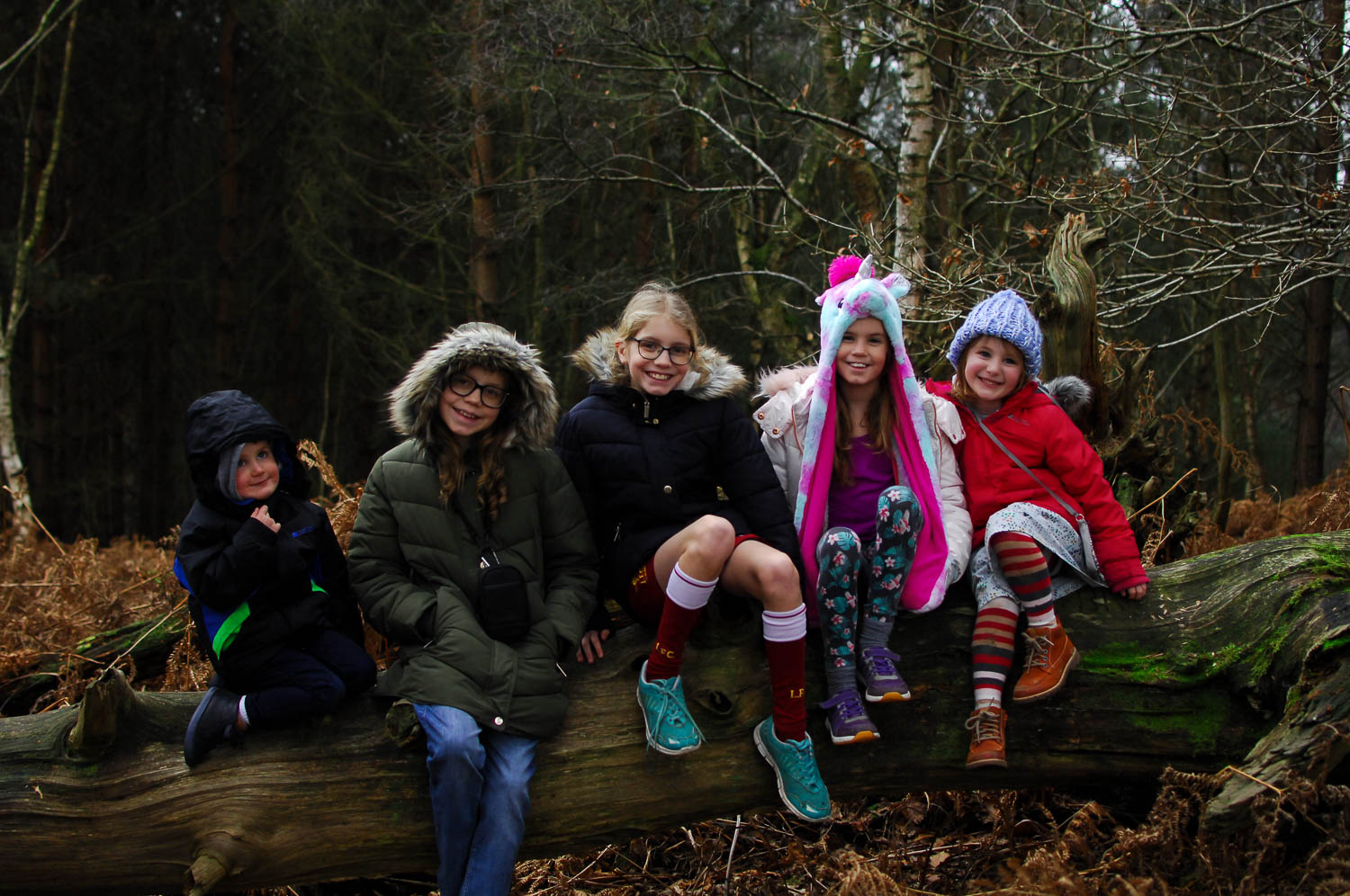 A very exciting thing to happen mid-month was that we had brand new carpets put down throughout the entire house.  We bought our house as a new-build and have been there a decade now, so we figured that after ten years, three babies/toddlers, pets, poorly tummies and multiple spilled-food-and-drinks disasters it was about time we replaced them.  We're all very happy with how it looks and it feels so luxurious underfoot – it really makes a huge difference.
We have no plans for February whatsoever at the moment and whilst part of me is itching to go out and find some adventures, another part is sort-of enjoying these slower days (I'm trying to anyway!).  It's definitely a season for hibernation and gathering our energy in readiness for Spring, which is only five weeks away now – yay!
Joining in with Mummy Heart's You and Little Loves