May has been the most gorgeous month!  It's my favourite month of the year (along with September).  With two bank holidays, half term, copious amounts of beautiful blossom bursting into bloom and two family birthdays to celebrate, how can it not be?  And this year it has been full to the brim of the most gorgeous, soul-warming sunshine too as an added bonus.
It's been a busy month in lots of ways and we've had a lot of fun together as a family in between all the life stuff that's been going on.
Here are all the little (and big!) things I've been loving lately throughout May…
READ
It's been a good month, reading-wise.  I made a concerted effort to close my laptop and put down my phone a couple of evenings a week instead of working after the girls had gone to bed, and I picked up my book instead.  It's made a big difference – quite apart from having a better balance and less time staring at a screen, I managed to finish 'Eleanor Oliphant is Completely Fine'.
I have to admit I was hesitant to read it at first – I really hate following the crowd and it's all everyone has been talking about for months.  But curiosity got the better of me and I'm so glad it did.  This book had me completely enthralled from the start – I found Eleanor absolutely fascinating.  I work as a therapist, so it was really interesting to see why and how she had become the person she was.  It certainly made me think and it's impossible not to get drawn in to really caring for her.  Despite my 'insider knowledge', the ending took me completely by surprise – so much so that I actually exclaimed out loud, earning me a quizzical look from my husband.  A story of hope, connection and kindness that I thoroughly enjoyed.  If you haven't read it yet, move it to the top of your pile.  It's worth it.
I also started (and finished!) 'A Street Cat Named Bob', which I've been wanting to read for such a long time.  I found it fairly easy to dip in and out of, which is probably why I managed to complete it in just under a week, and it's a really lovely, uplifting story.  I want to see the film now, which I think actually stars Bob himself.
WATCHED
As the summer months roll around, the number of sports fixtures at school increase dramatically and we usually end up with at least one event to go to every single week.  This month it was various netball tournaments which both Ella and Mimi competed in.  As tricky as it makes our evenings with fighting rush-hour traffic to get home, late dinnertimes and thoroughly worn-out girls, I do love taking them to various venues all over our town, watching and cheering them on from the sidelines.  Being able to be there for this part of their childhood is so very important to me and I feel very proud and thankful that I've been able to create a life and a career that allows me to do that.
For Christmas we bought the teenager tickets to see Michael McIntyre in Birmingham and she has been literally counting down the days until the big day came around this month.  She absolutely loves him (as do we!) and it was one last bit of fun for her just before her GCSEs started.  We all laughed until we cried and had a brilliant time together.  We've seen him once before several years ago and would happily watch him again every night if we could – he's spot-on with his observations about parenthood and it's always a good thing to laugh so much that your tummy hurts and you can't breathe!
Every half term, the girls' school hold a special assembly where they give out various awards to pupils that they handpick from each class.  Last term Ella received one and this time it was Lola's turn.  Parents are invited to come along and see their child receive their certificate and trophy, and as I watched Lola's beaming face, her smile lighting up the entire hall, my heart filled with pride too.  My girls work so hard at school and it's so lovely to see them get recognition for it.  Now all we need is for Mimi to receive one too and we'll have the full set.
HEARD
We still have The Greatest Showman soundtrack on constant repeat both in the house and in the car, but we have a new addition to our musical repertoire now too thanks to one of my birthday presents from my husband – he got me George Ezra's new album 'Staying at Tamara's' and I absolutely love it.  This is my favourite song:
And Mimi got Shawn Mendes' album 'Illuminate' for her birthday.  It's from 2016 but it has a lot of her favourite songs on it and she can be a little obsessive about stuff she loves so that has been turned up loud too and I have to admit it's growing on me.
MADE
May has been absolutely beautiful weather-wise and we've certainly made the most of the glorious sunshine as much as possible (just in case it's the only summer we get and the next few months are a wash out!).  We've had lots of little adventures together both as a family and just the girls and I when the husband has had to be at work.  The sunshine makes such a difference to how I feel (mentally and physically) and getting outdoors is another major factor in my wellbeing.  I feel like I've finally woken up after months of hibernation.
We visited beautiful Biddulph Grange Garden for the first time: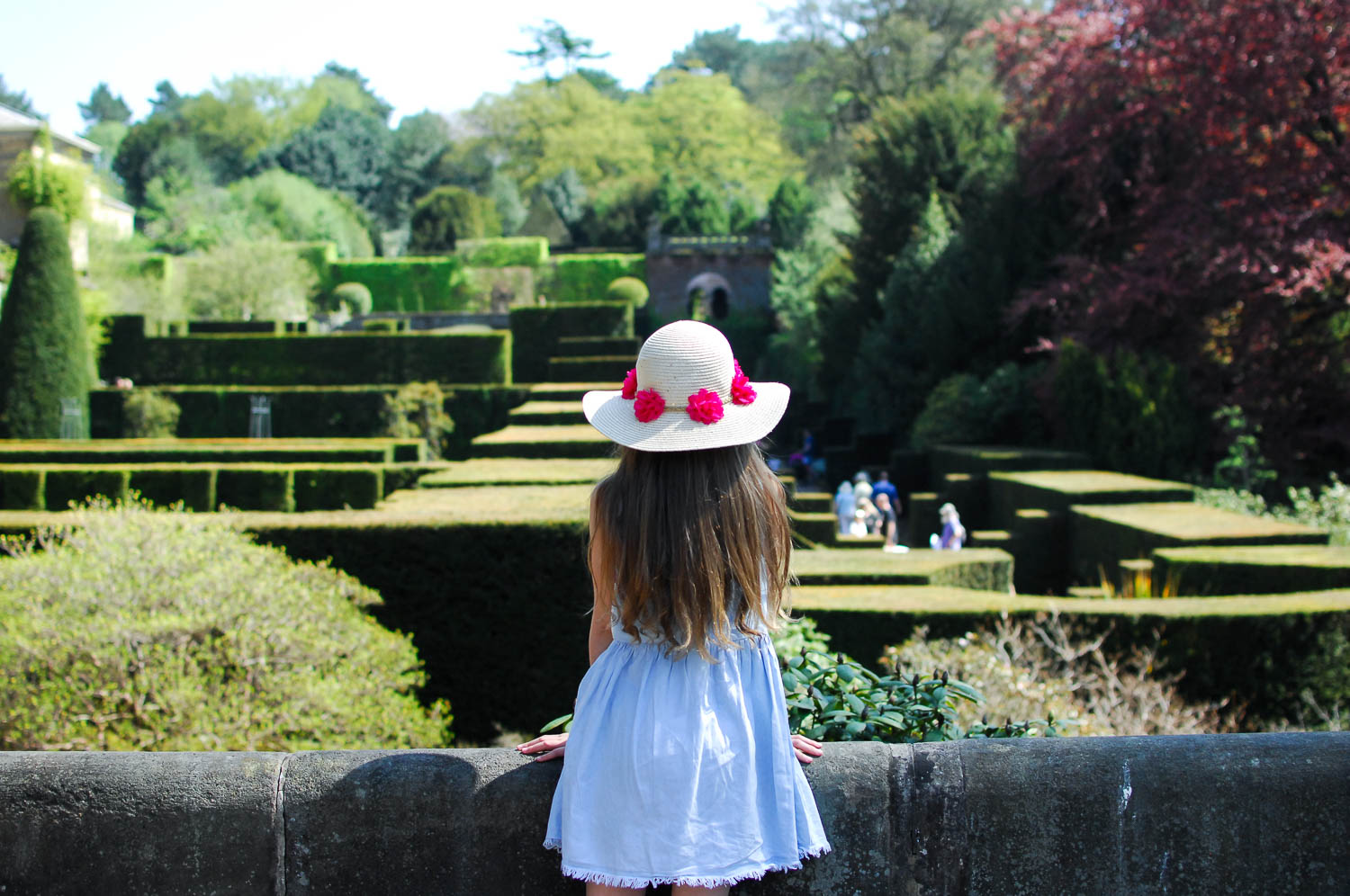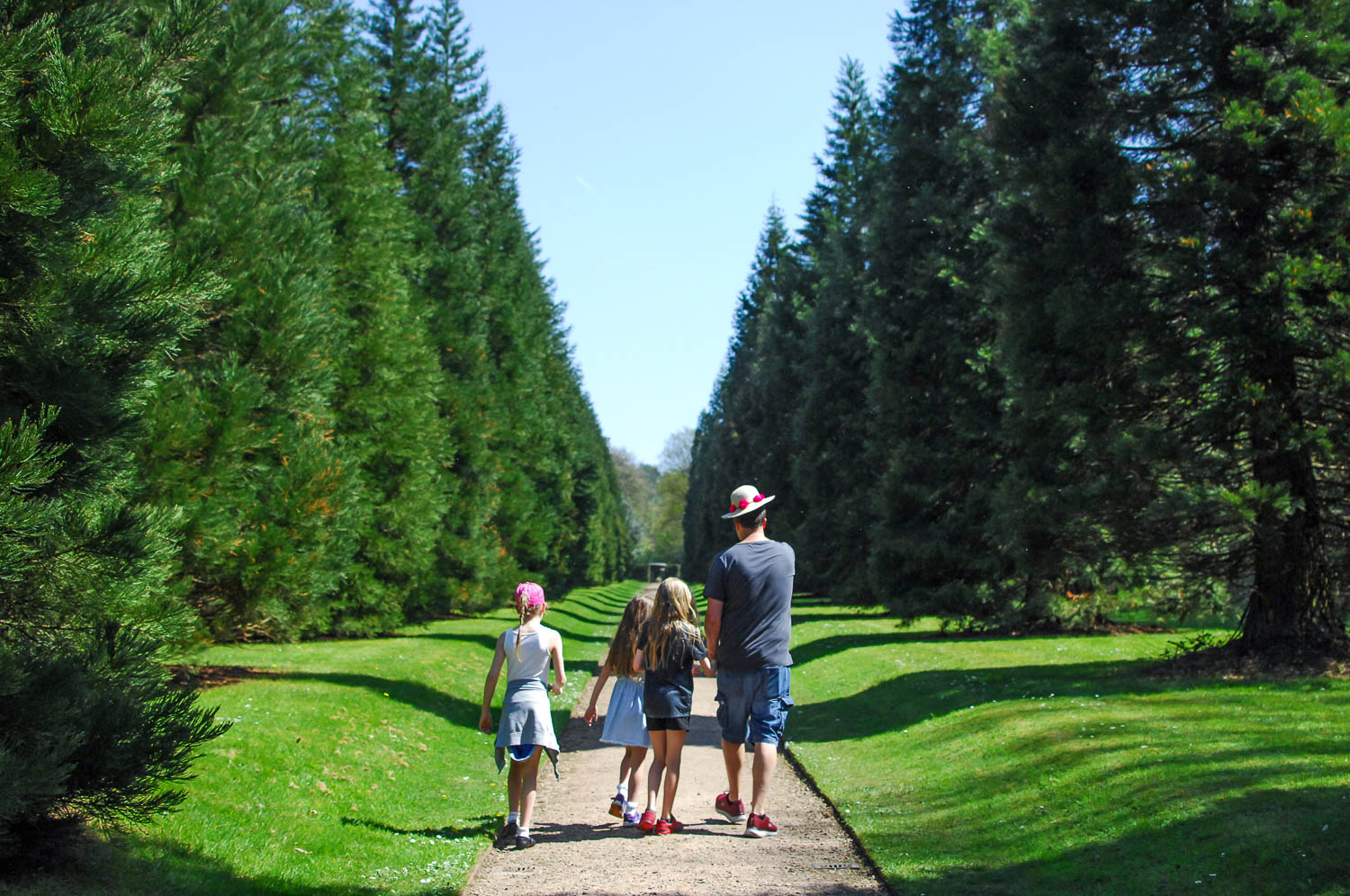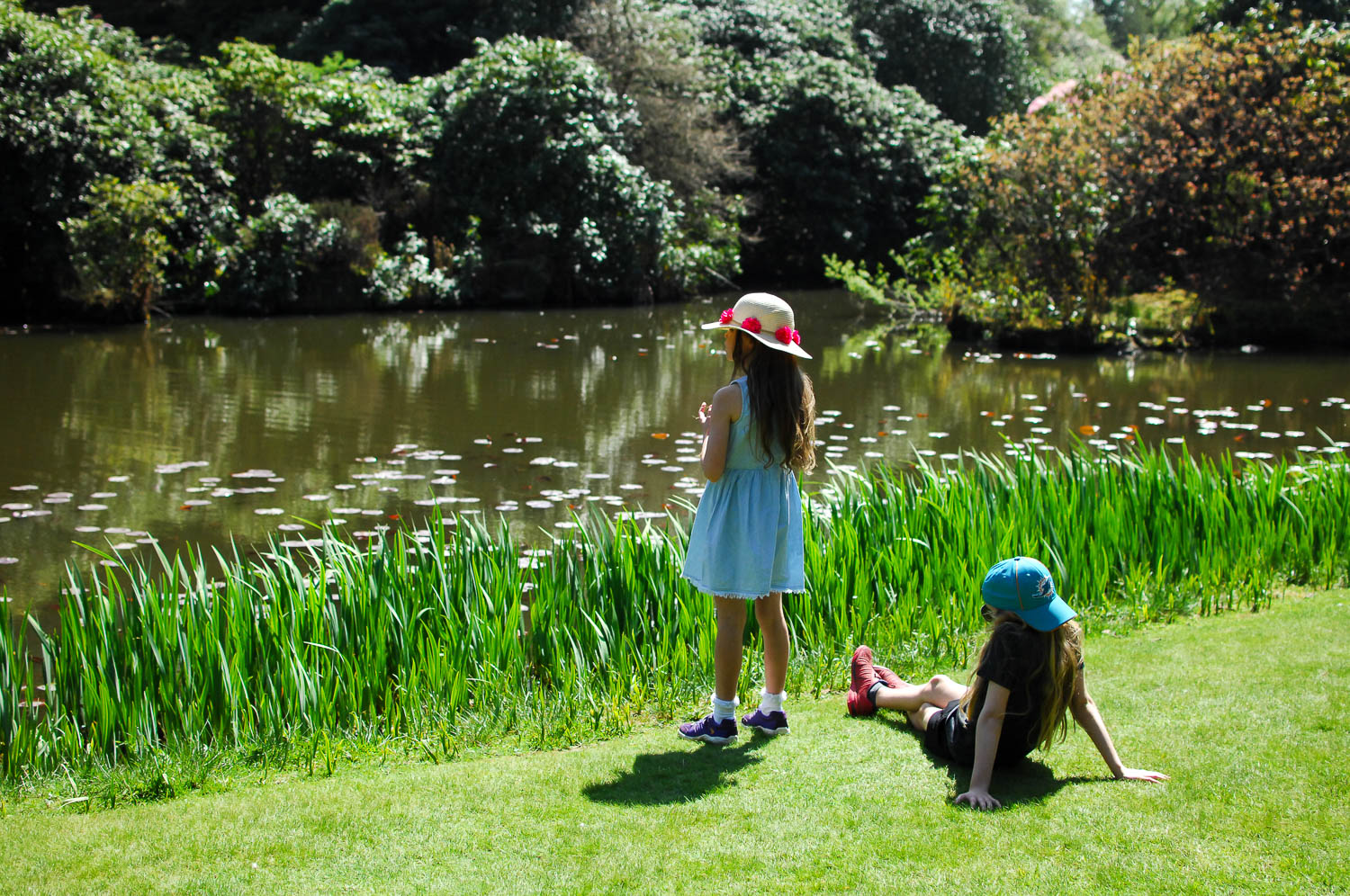 We explored Hem Heath bluebell woods: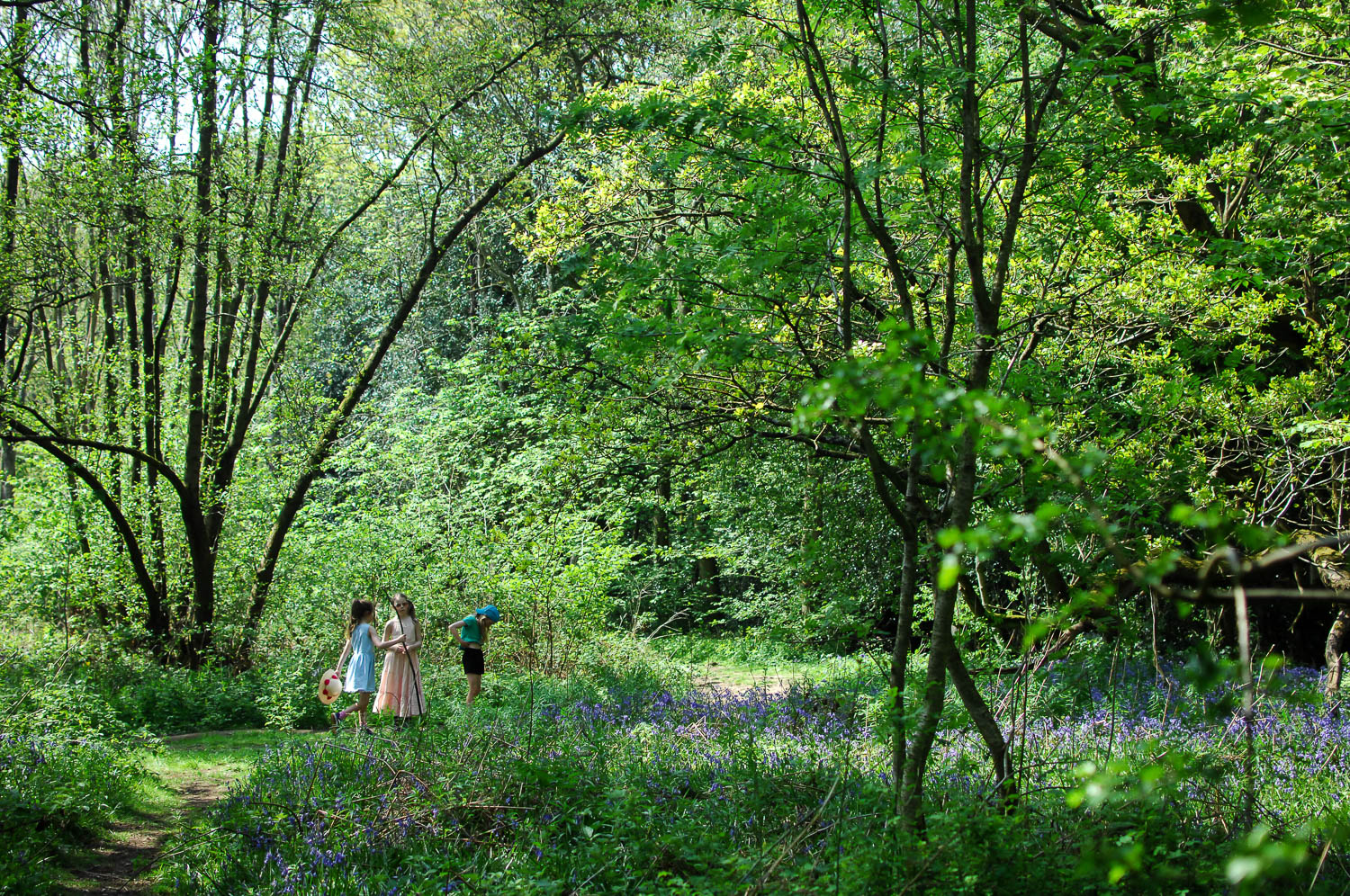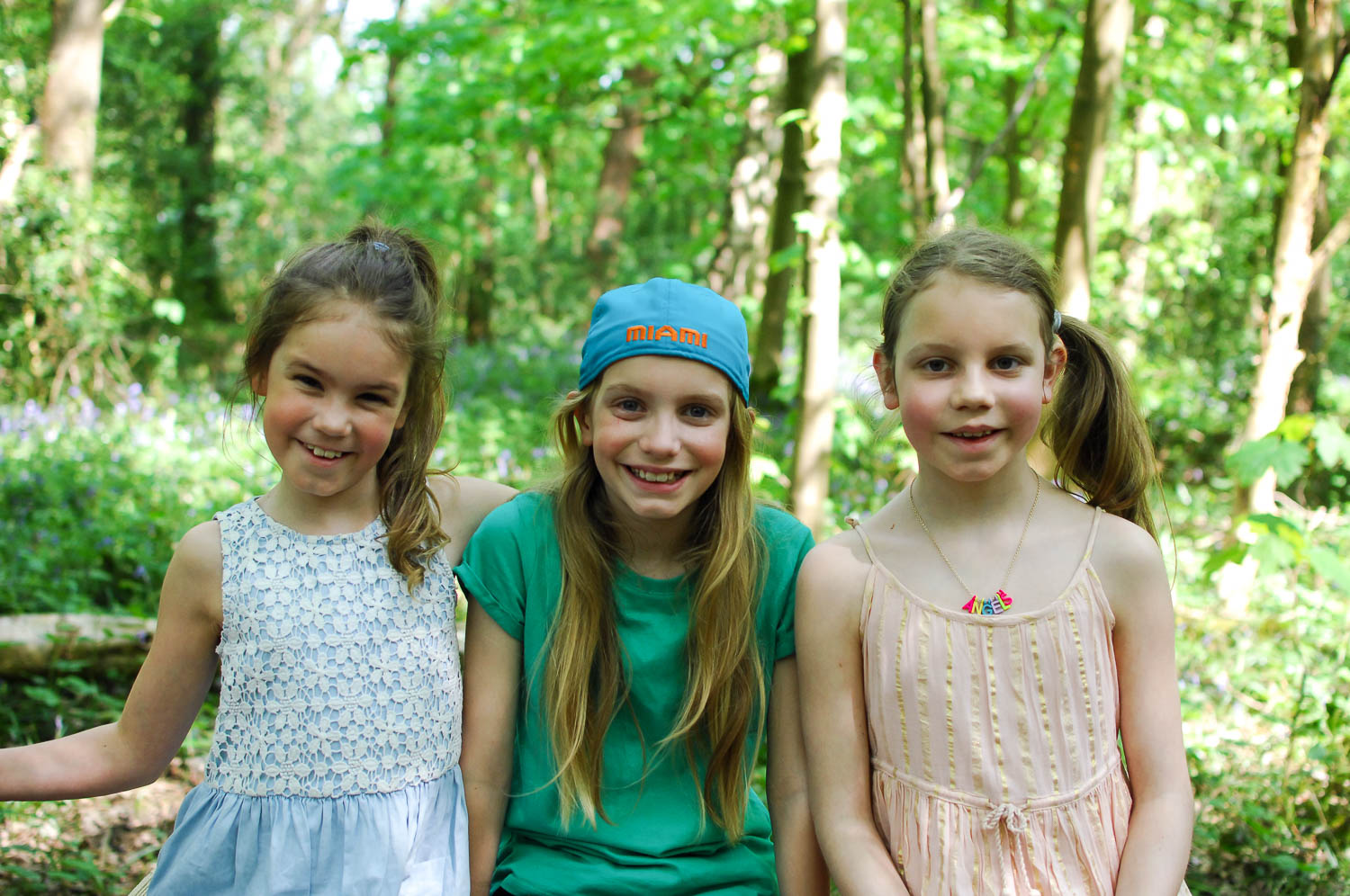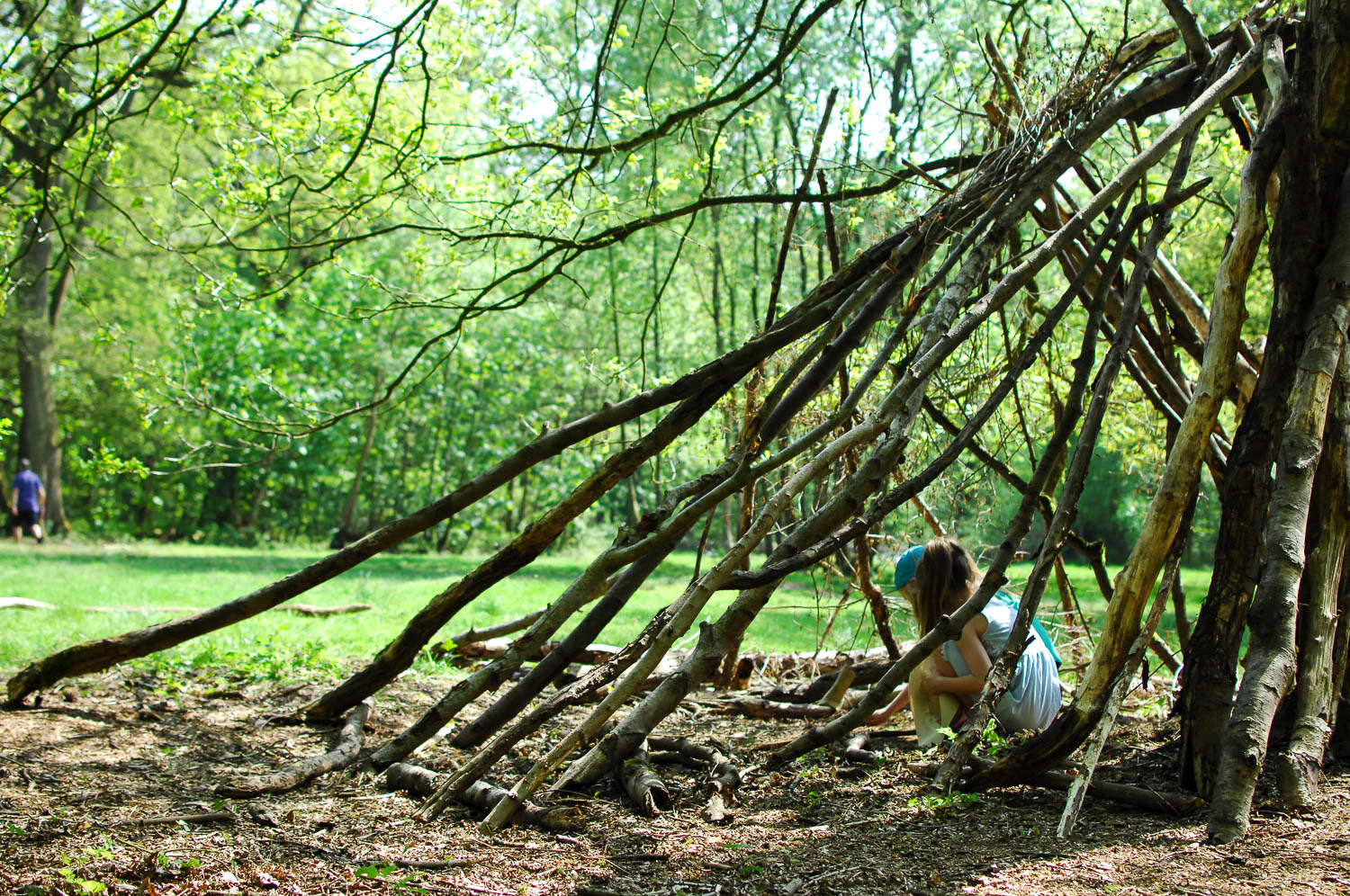 And we walked along the canal at Great Haywood, climbing trees and discovering fields full of buttercups: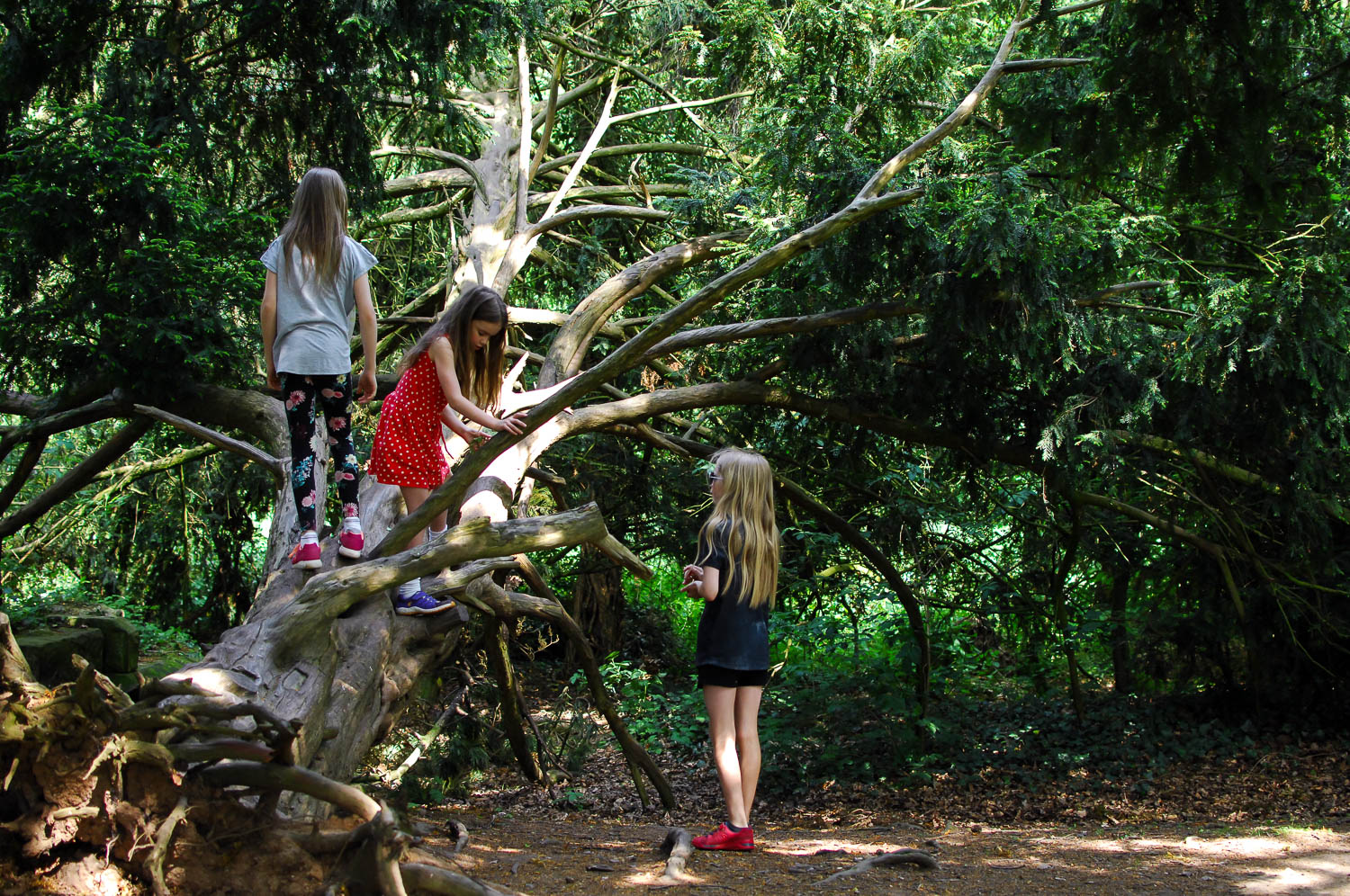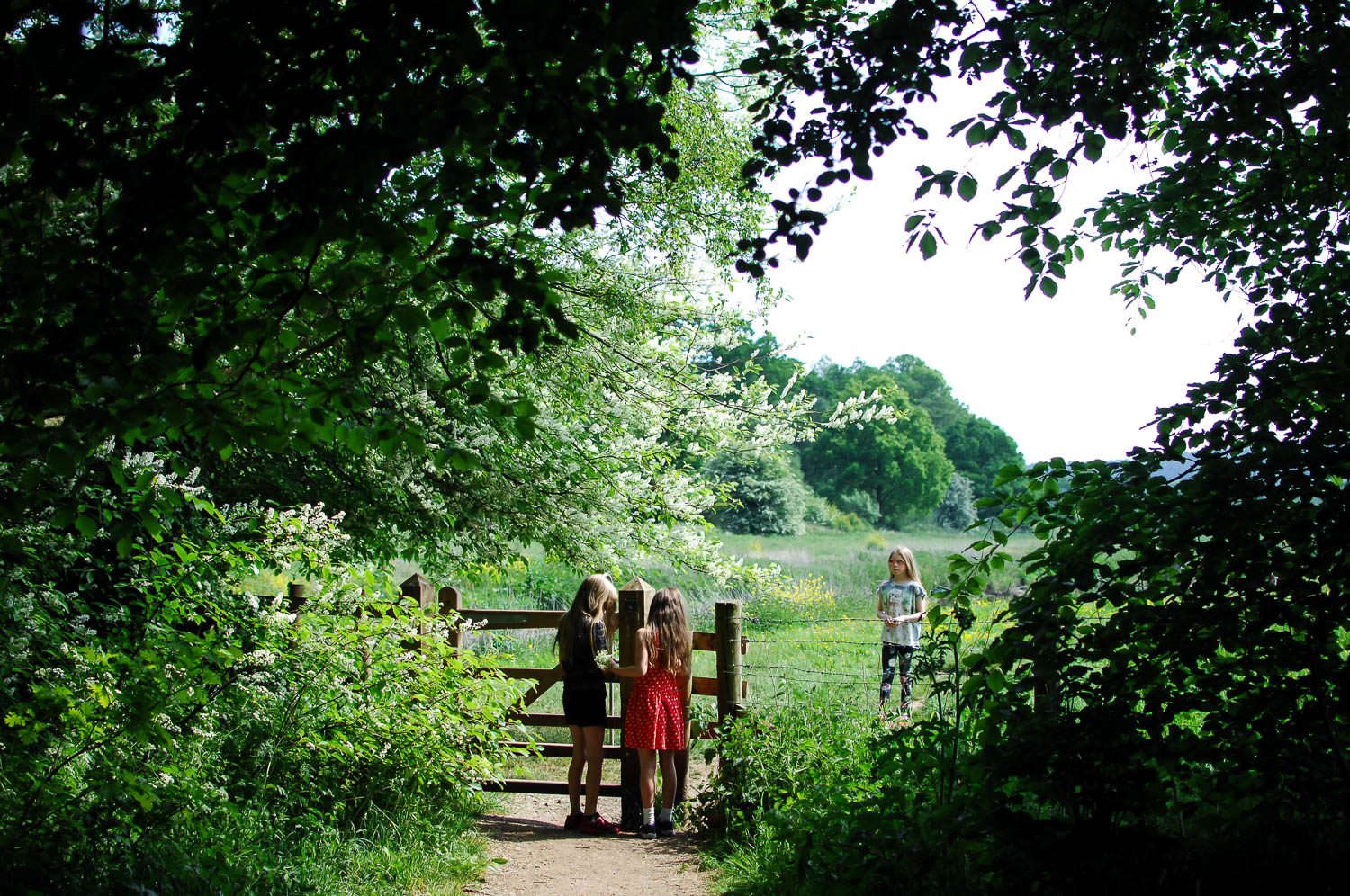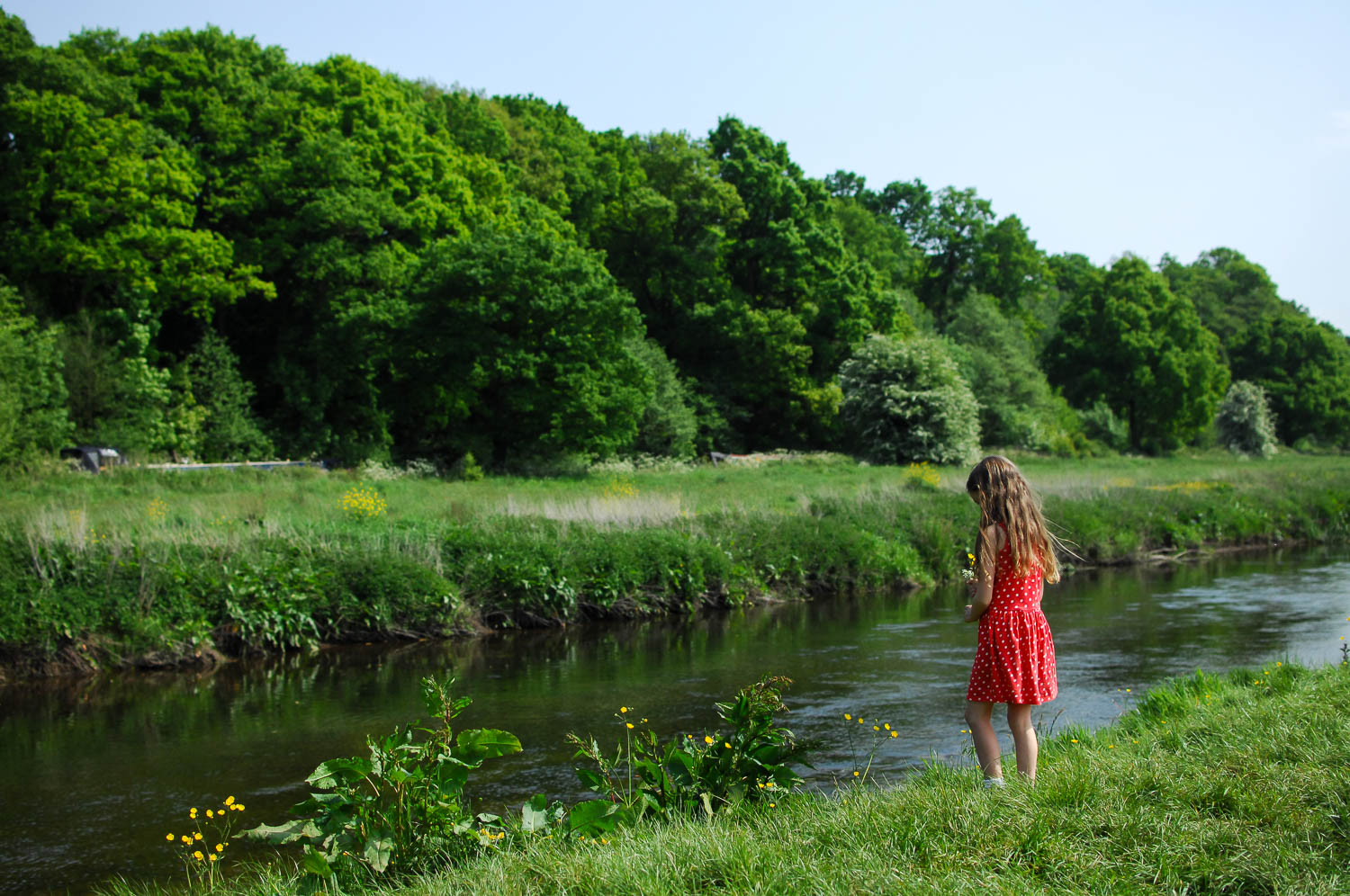 Plus we had the paddling pool out in the garden over the first bank holiday weekend too: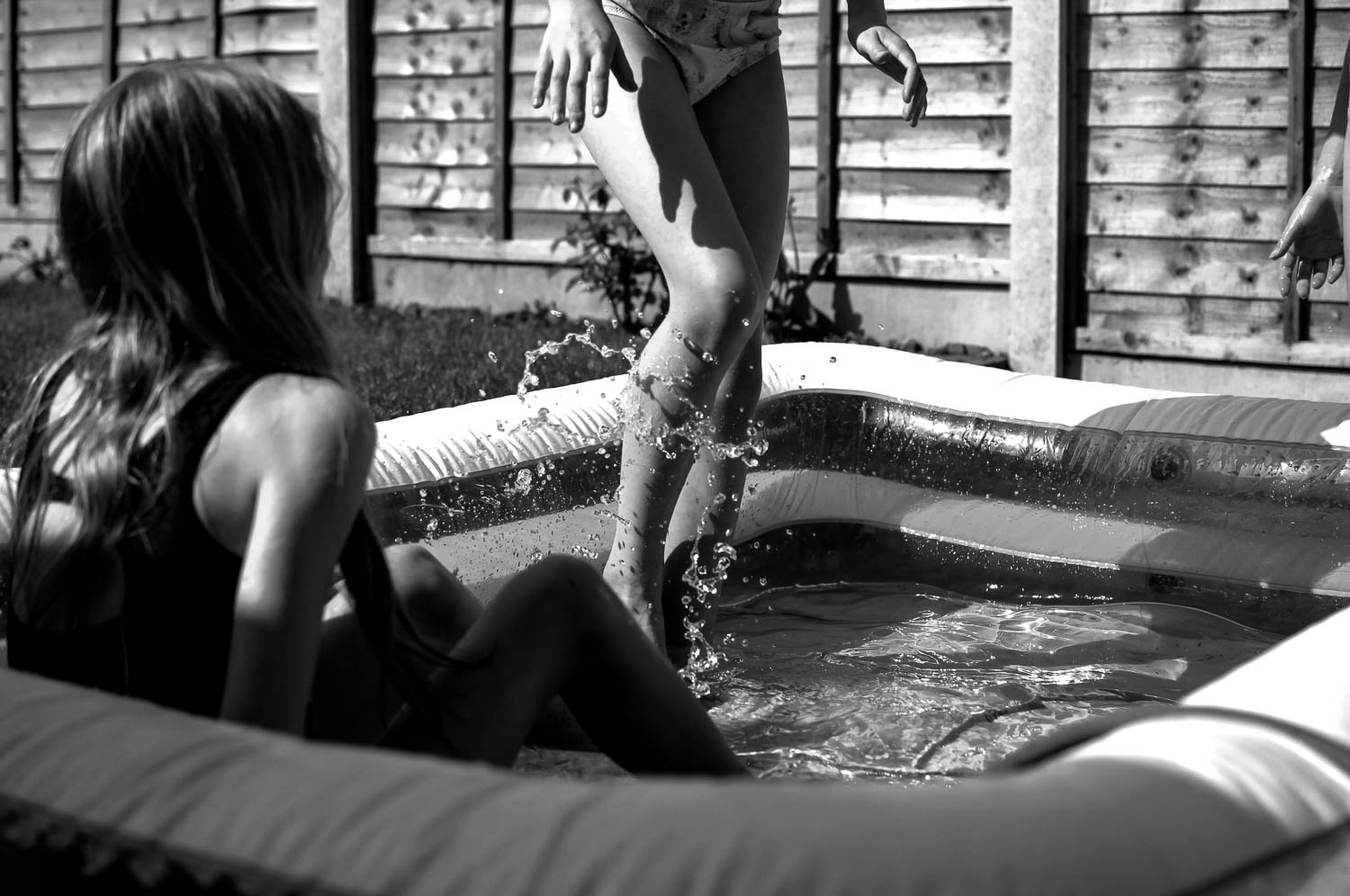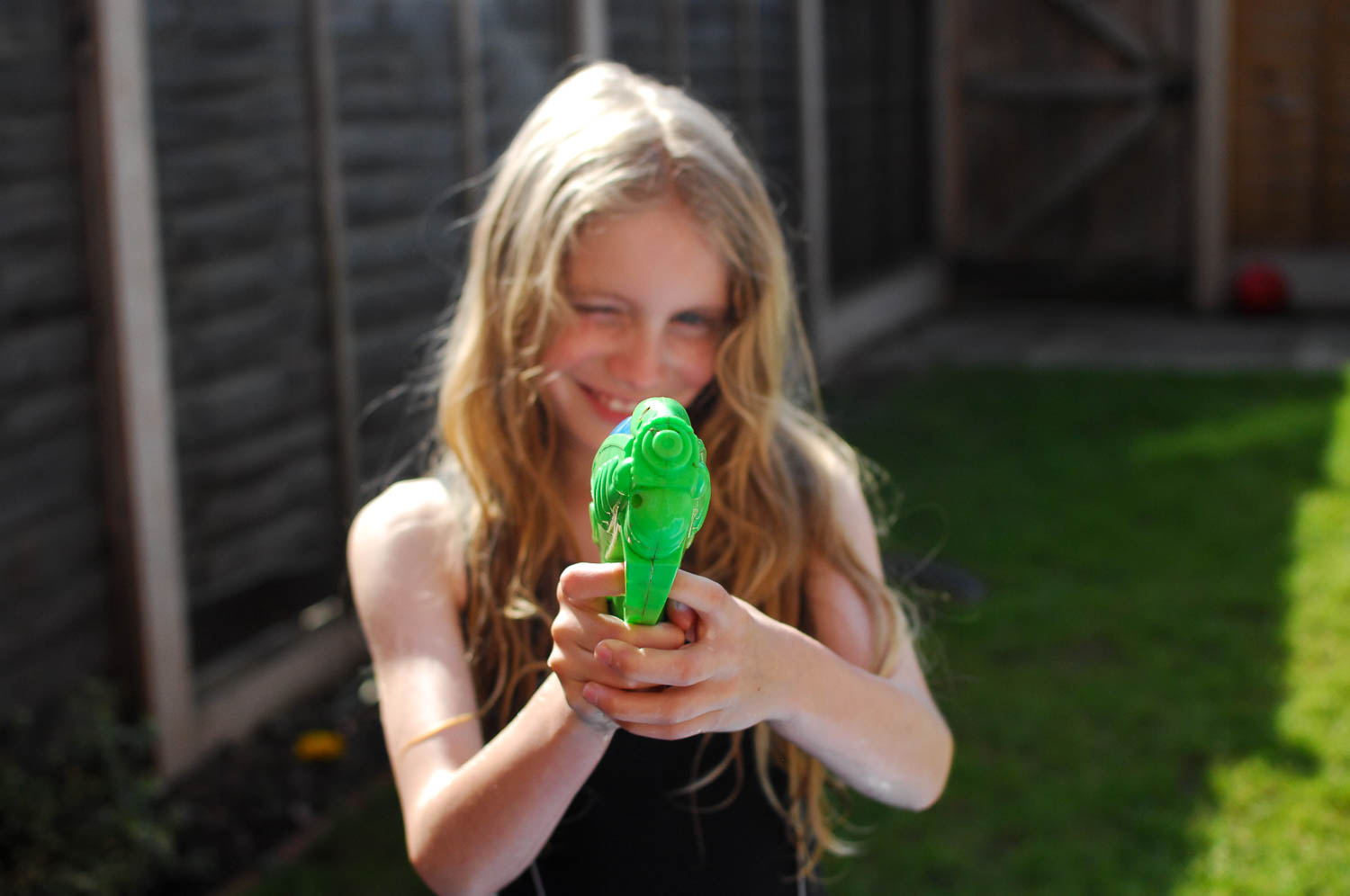 WORE
I couldn't resist getting this top for Ella from Next after she pointed it out to me whilst we were browsing together one day and she's pretty much been wearing it non-stop (in between washes) ever since – she loves it.
The warmer weather led me to treating myself to this super comfy, long, stripy skirt (also from Next) which I'm so pleased with.  I'm only 5'3″ and long skirts normally completely swamp me – this one is the perfect length and is so soft and stretchy that I have a feeling it's going to become a regular in my day to day wardrobe.  It's definitely coming on holiday with me to Italy later this summer.  I paired it with this top from H&M for my birthday meal out.  I very rarely wear skirts so the girls were gobsmacked to see me in one and kept exclaiming at how different I looked, and even the husband noticed!
AND FINALLY…
Right back at the start of May I was interviewed over Skype by Annabel Norman from Norman's Running Wild.  I've known Annabel's Dad, Stuart Norman, for over twelve years now and I love following their adventures as a worldschooling family slow-travelling around the world.  To be invited to be interviewed by Annabel felt like a great honour indeed and I thoroughly enjoyed answering her questions – I think my particular favourites were 'what be the first thing I'd do if I was Queen for the day?' and 'if I could give one message to the world what would it be?'.  The video is below if you fancy finding out a little bit more about me.  And if you want to find out mare about the Normans and their epic round-the-world adventure, you can find them on Facebook, Instagram and YouTube – do give them a follow/subscribe.
We've celebrated two family birthdays this month – mine and Mimi's.  I updated my '40 Things Before I'm 40′ list with what I've ticked off over the last 12 months plus my hopes for what I want to achieve before I complete another journey around the sun.  My birthday was fairly understated (as birthdays tend to be when you're a grown up) – my Mum came up to visit for the day, the teenager was here for the weekend and we managed to have dinner out together as a family at Pizza Express.
Mimi turning ten was a bit more full-on!  She chose to take her best friend to Flip-Out, followed by Pizza Hut takeaway for dinner and her very first sleepover.  It all went surprisingly smoothly and I still can't believe she's now in double figures!
Ella has sailed through her SATs exams smoothly, confidently and relatively stress-free.  I'm glad they're over – we stayed relaxed about it, encouraging her to do her best and reminding her that in the long-run they're really not as important as everyone makes out they are and I think that helped.  The teenager is now halfway through her GCSEs as well and seems to be coping ok.  Ten more exams to go over the next three weeks and then she's free for a summer full of fun.
We've also been on a mini road trip visiting various friends and family throughout half term, though I'm saving that for another post as I have a lot to share.
May really has been a lot of fun and if this is a taste of what the rest of the summer holds then it's going to be a good one for sure.  Predictably June is looking to be equally jam-packed with events and expeditions, plus it's our wedding anniversary in a couple of weeks time so we've got that to celebrate as well.
Linking up with Coffee Work Sleep Repeat's 'Little Loves' link