This is Part 2 of a blog about our day trip to Stratford-Upon-Avon.  You can find Part 1 here.
Once our tummies were full of lunch and ice cream from The Food of Love café, we headed to the other side of the street to Shakespeare's Birthplace.  There was a short queue to get in but we only had to wait about ten minutes before it was our turn.  The husband and I used our tickets from when we visited Stratford-Upon-Avon last year – they last for 12 months.  We used Tesco Clubcard vouchers to buy the girls an annual pass each too (£17 each, which seems quite expensive but you can use them as many times as you want in throughout the year so we figured it was worth it as we didn't think we'd get to see everything we wanted to in just one day).  We opted for the 'Five House Pass' as we wanted to see Anne Hathaway's Cottage and Mary Arden's Farm as well as the historical buildings in town.
It was pretty busy with groups of tourists being ushered around – I think because a/ it was a beautiful sunny day, b/ it was half term and c/ this year represents 400 years since Shakespeare's death, so there are lots of special events on throughout the town.  The crowds didn't take away from this beautiful place though.  The first part of the attraction housed old relics and curiosities from Shakespeare's time, and there was loads of information about him and his life including an audio-visual display.  Then we went through to the historical building itself – the place he was born in 1564.  You get guided through all the rooms of the house, up rickety old staircases and across creaking floorboards, and there are guides in character and costume from the time period who tell you all sorts of interesting tidbits of information as you work your way through.  I learnt that the saying 'good night sleep tight' came about because in Shakespeare's time there were no mattresses and instead bedframes had ropes stretched across to form a mesh.  Servants had to tighten the ropes every evening with a special key – the tighter the ropes, the better you slept!
Once you come out of the building you enter the beautiful gardens which are full of gorgeous flowers and you can watch performances by Shakespeare Aloud, who take requests for short sketches from any of Shakespeare's plays. Ella asked for something from A Midsummer Night's Dream and it was definitely one of the highlights of our visit for me – I love watching the actors instantly transform into character and bring the story to life.  I can't imagine being able to hold all of those lines and movements in my head to be able to perform them on demand like that!  I highly recommend that you sit on the benches for a while and watch a couple of sketches – they're brilliant.
After exploring the gardens for a good long while while we went through into the gift shop, where the girls bought some pocket money items – notebooks and bookmarks and 'quill' biros. There is a HUGE range of memorabilia and books to choose from – I could have spent ages in there.
Once we were back in the main town centre we all piled into our car and headed over to Anne Hathaways' Cottage, which was about a ten minute drive away.  There is a 40 minute walk you can do to get there from Shakespeare's Birthplace, but we were running out of time and knew that the girls would be reaching their limit for sightseeing pretty soon.
The cottage itself was just as interesting as Shakespeare's Birthplace – apparently it's 553 years old and the Hathaway Family lived there until 1911!  There was a little quiz that the girls could do as we walked around that kept them occupied whilst the husband and I soaked up the historic atmosphere.
The main thing I wanted to go there for though was to see the gorgeous cottage garden that it's so famous for.  They certainly didn't disappoint – we picked the perfect time of year to go with vibrant greenery contrasting beautifully with the stunning displays of an enormous variety of flowers that filled all your senses with glorious rainbow colours and scents.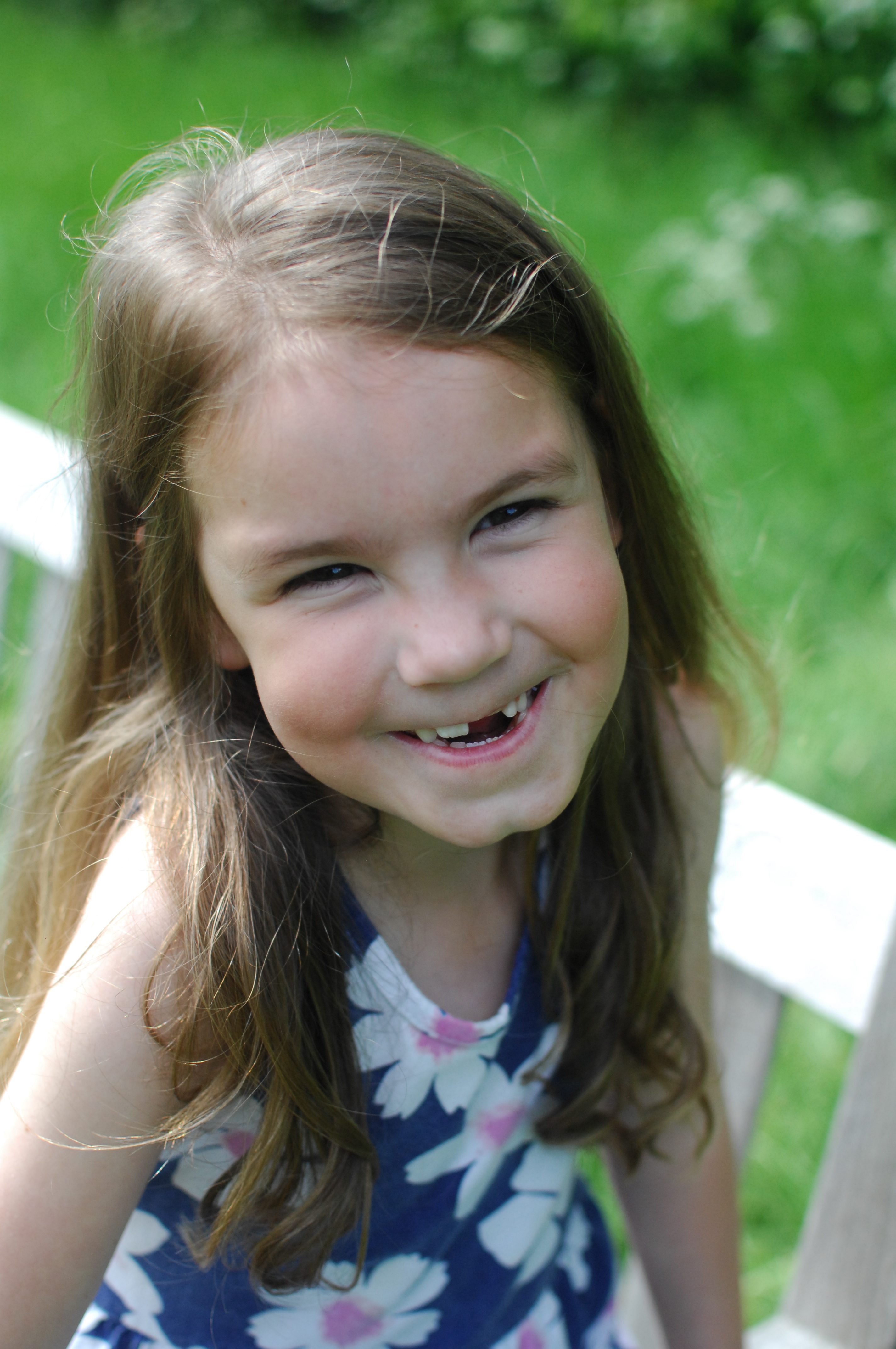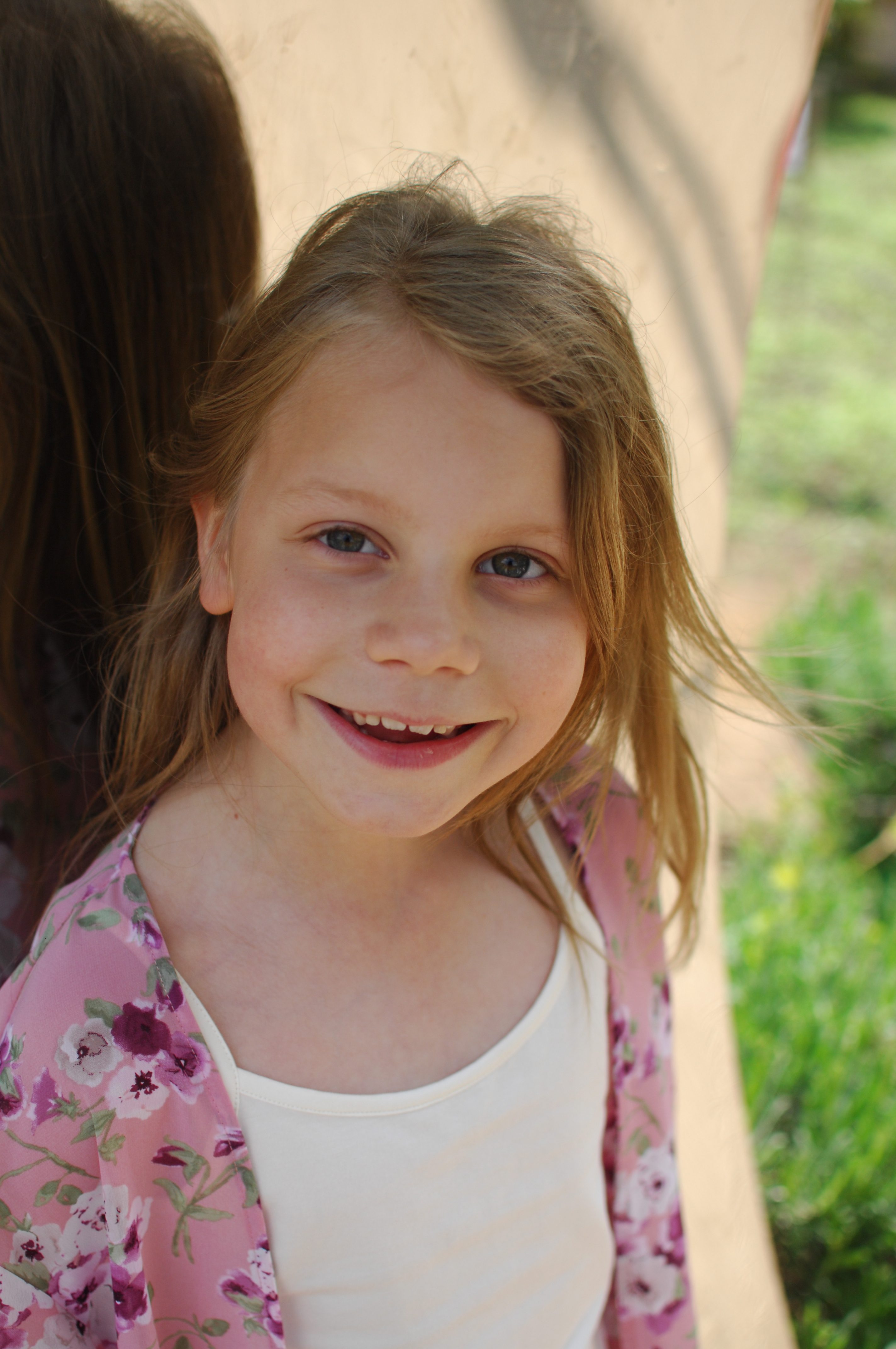 There was so much more we could have done! We missed out a lot of the highlights at Anne Hathaway's Cottage (the lavender garden, a woodland walk and a family activity marquee to name a few) because all three girls had pretty much reached their limit by about 4pm – Mimi was going rapidly downhill with a really bad earache and everyone was tired. So we called it a day and headed home.
I am absolutely certain that we will be back before too long though – we want to see Mary Arden's Farm (Mary Arden was William Shakespeare's mother) and Shakespeare's Grave at Holy Trinity Church (the husband and I went last year and it's pretty awe-inspiring).  Then there's the town itself to explore – masses of open parkland, a big market selling every kind of food under the sun plus crafts and other interesting wares, all the canal boats, the Royal Shakespeare Theatre and plenty of little cafes and restaurants to try out.  Also, on 1st July a new attraction opens – New Place, which is Shakespeare's family home and the house he lived for nineteen years with his wife and children.
We really enjoyed our day trip to Stratford-Upon-Avon.  Ella was over the moon to have been to Shakespeare's hometown and hasn't stopped talking about it since we got back.  Surprisingly, even Mimi and Lola found it interesting, though I don't think it had quite the same impact on them as it did Ella.  It didn't really matter though as the main thing was spending quality time together as a family, which we absolutely did.
Please note:  I have not been asked (or paid!) to write this blog post.  All images, thoughts, opinions, feelings and ideas are my own.  We genuinely had a lovely time in Stratford-Upon-Avon and I wanted to share our day with all of you so that you can find somewhere new to explore too.