Adventures have been few and far between this month.  January has been grey and wet and cold – which I guess is to be expected for the midwinter month – and despite our best efforts we've really only been out properly as a family on one Sunday over the last four weeks.  Sunday is the only day we get to spend all together as Mimi has football training on a Saturday morning and the husband works on a Saturday afternoon/night-time both of which obviously impacting on what we can do and where we can go together.  As a result our Sunday's are very precious to us and we'd all much rather be out exploring in the fresh air than cooped up at home or using them to run errands that we've not done in the week.  But with the weather against us so vehemently this month, staying home has seemed like a far better idea and, truth be told, we've probably all needed the lazier days.
Still, I'm extremely grateful for the one Sunday that we did get out and about because it was an absolutely beautiful one, the perfect winter day.  Freezing cold, clear blue skies and glorious sunshine that cast long shadows along the grass as we walked, clearing our heads, stretching our legs and turning our faces towards the light.  There is something very special about that particular kind of winter light – it almost initiates that feeling of hopefulness with it's teasing promise that spring isn't too far over the horizon.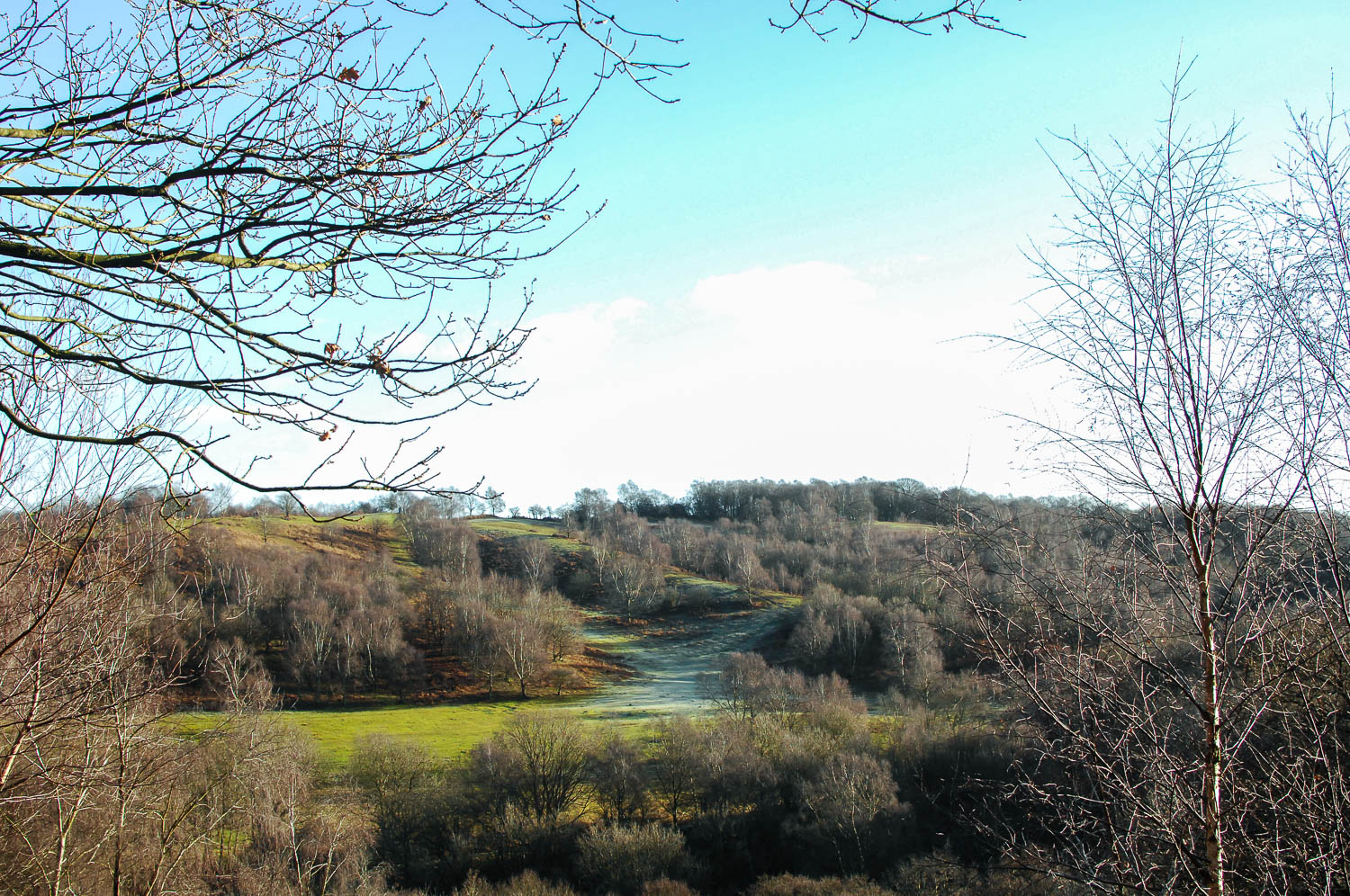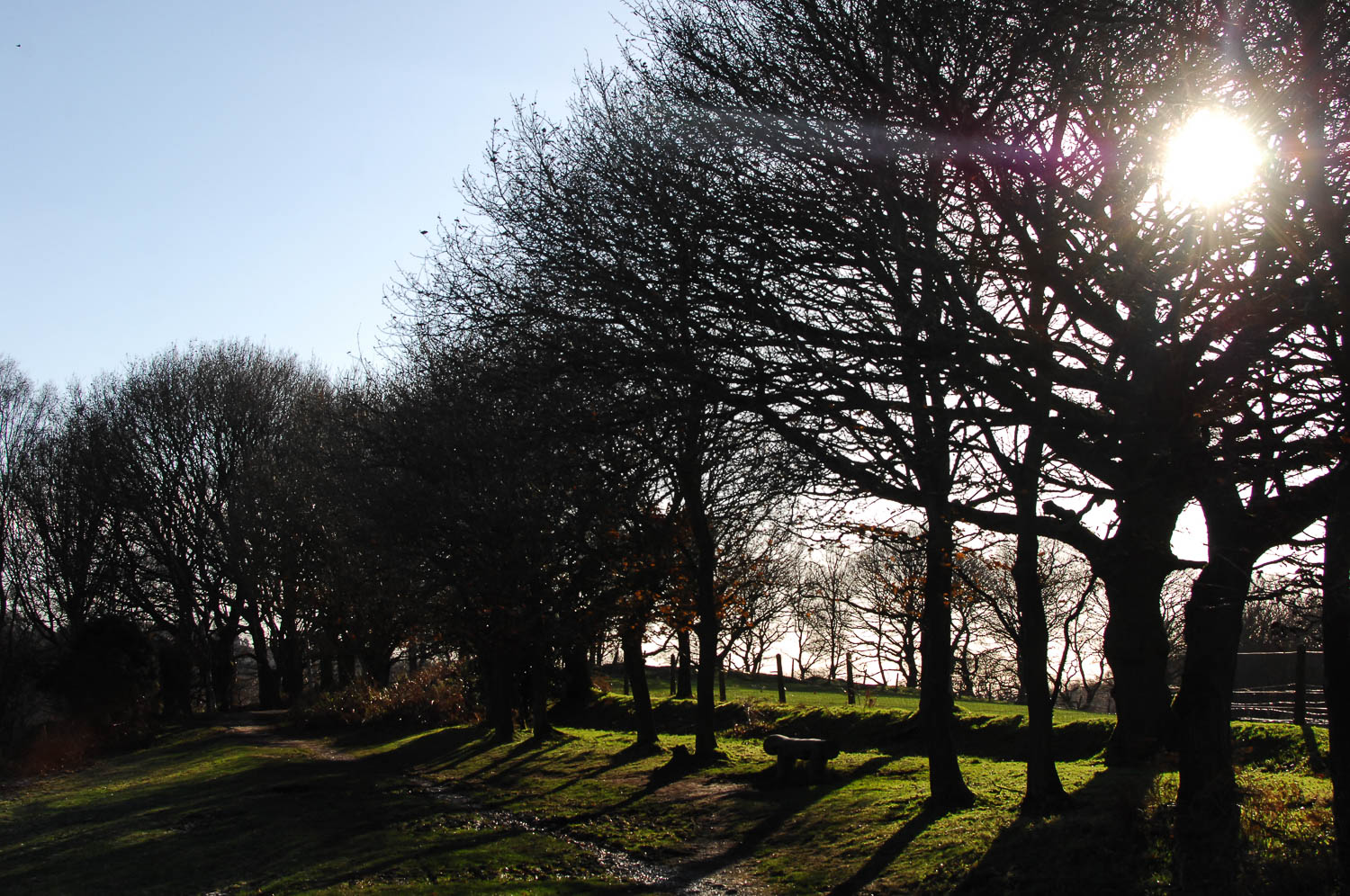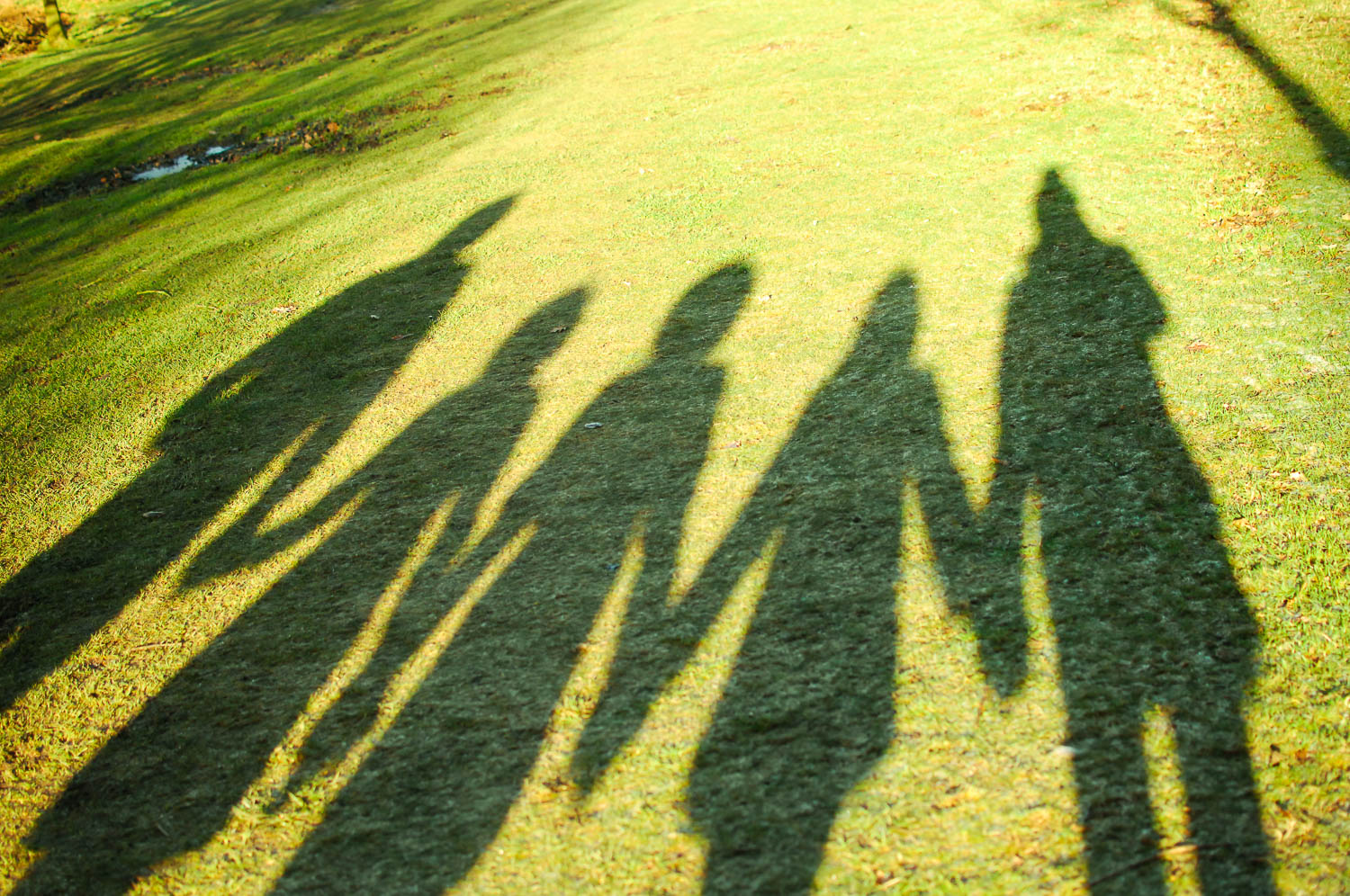 We decided to head to Downs Banks, a National Trust area (although there's no property there) close to where we live in Staffordshire.  We've only been there once before, last summer when the girls and I surprised the husband by meeting him one day after work and going for a long walk.  It's a really lovely place to explore  – plenty of space to run and jump and play and impressive views across the surrounding countryside.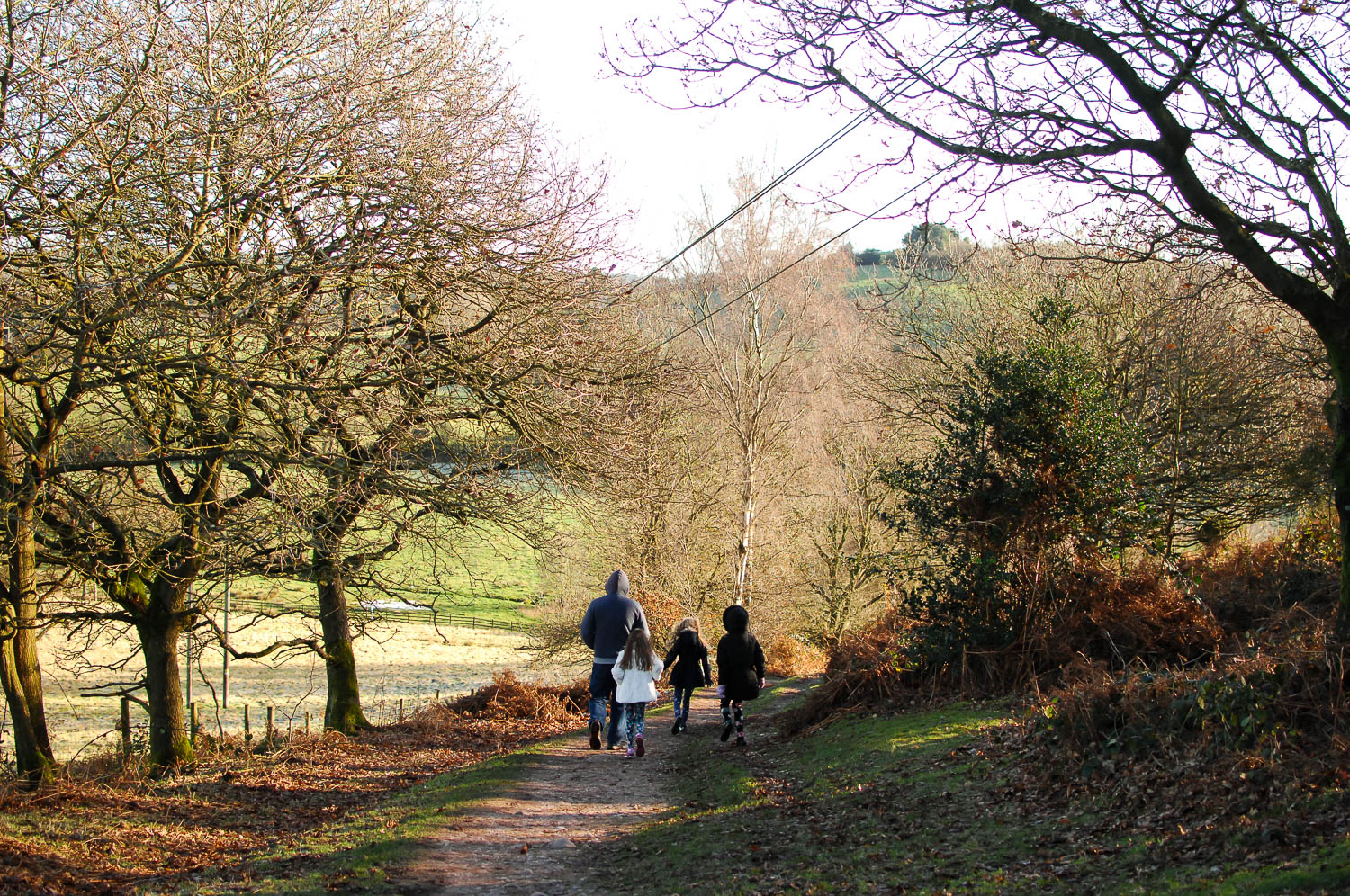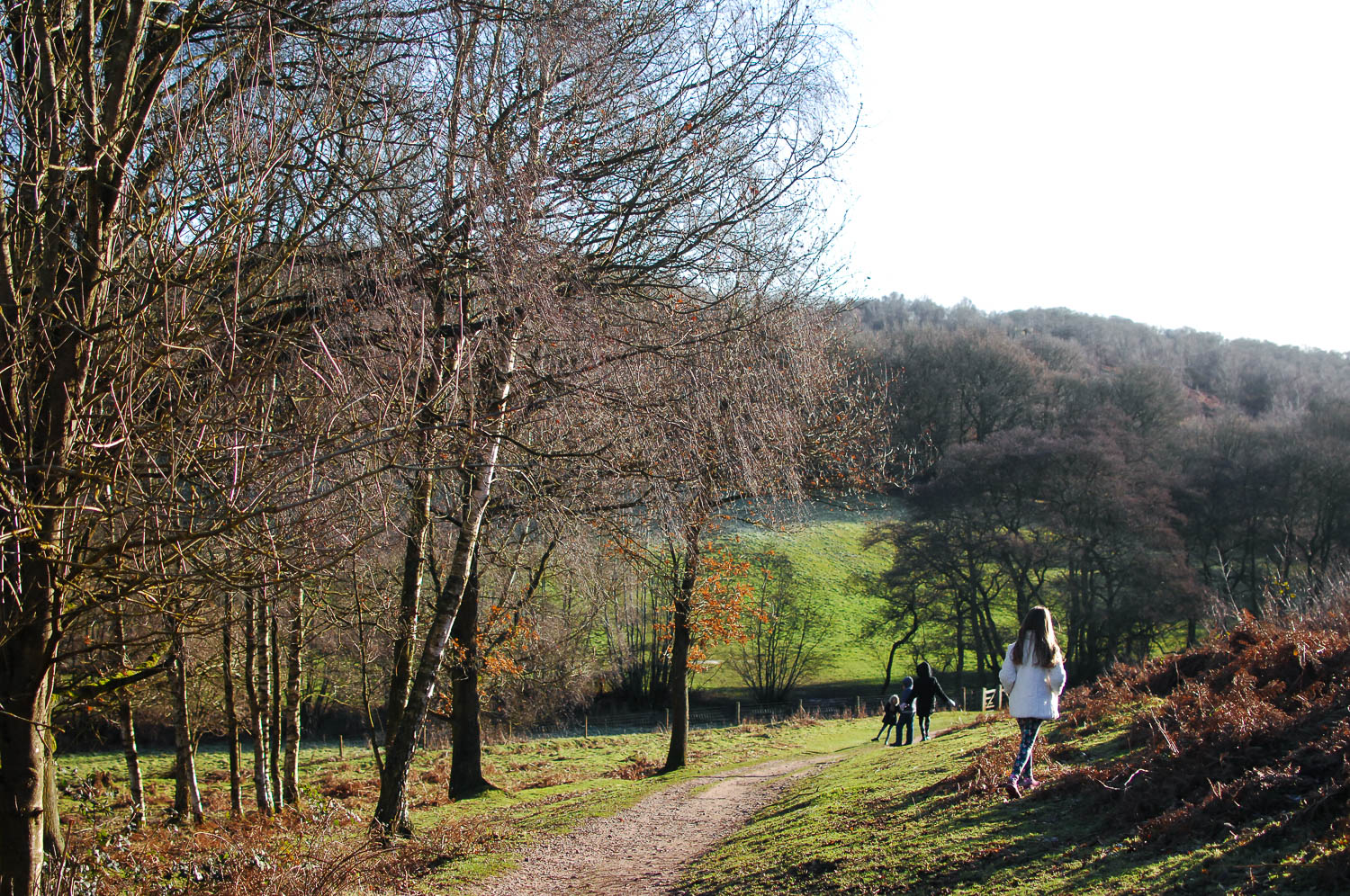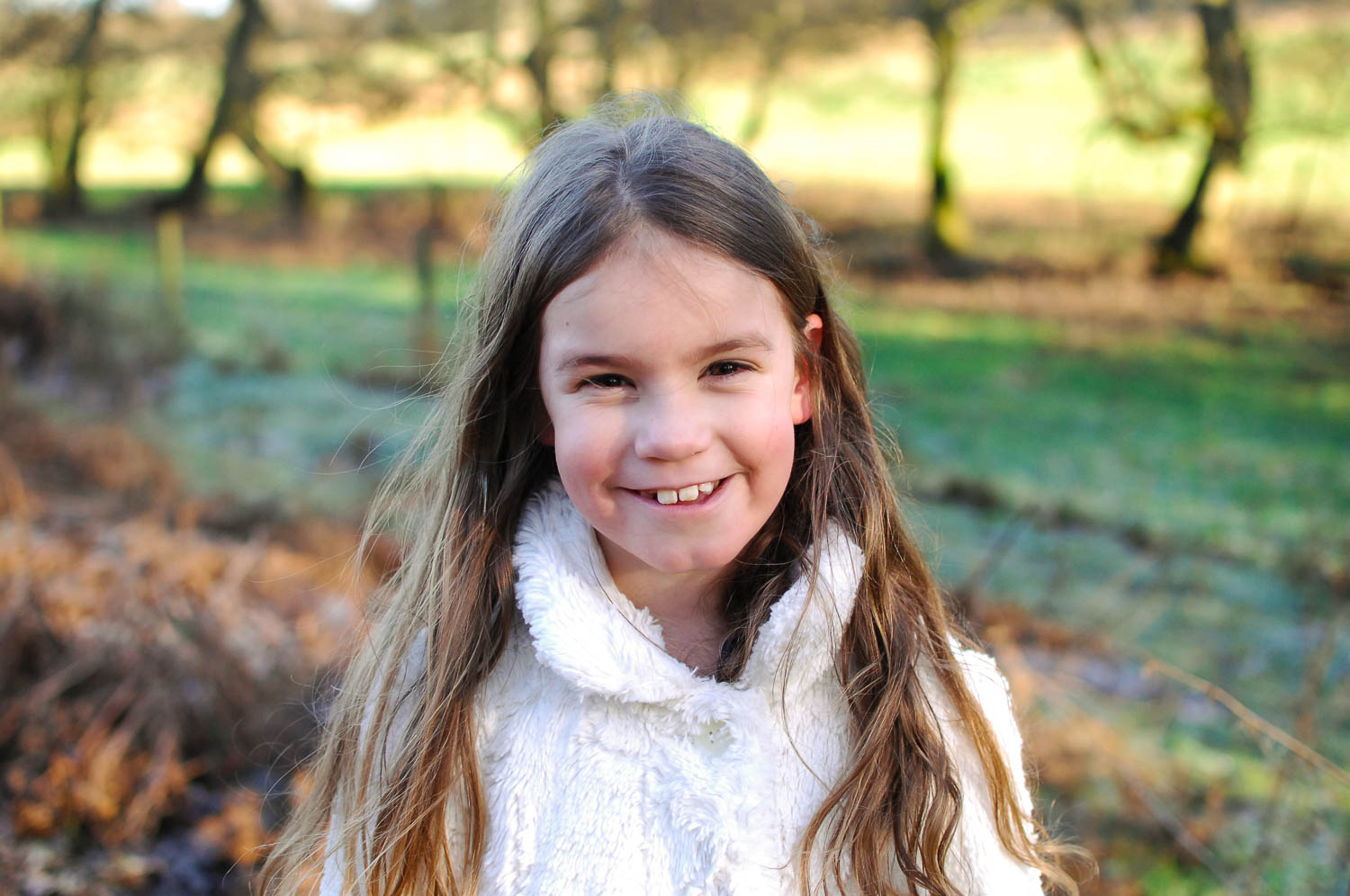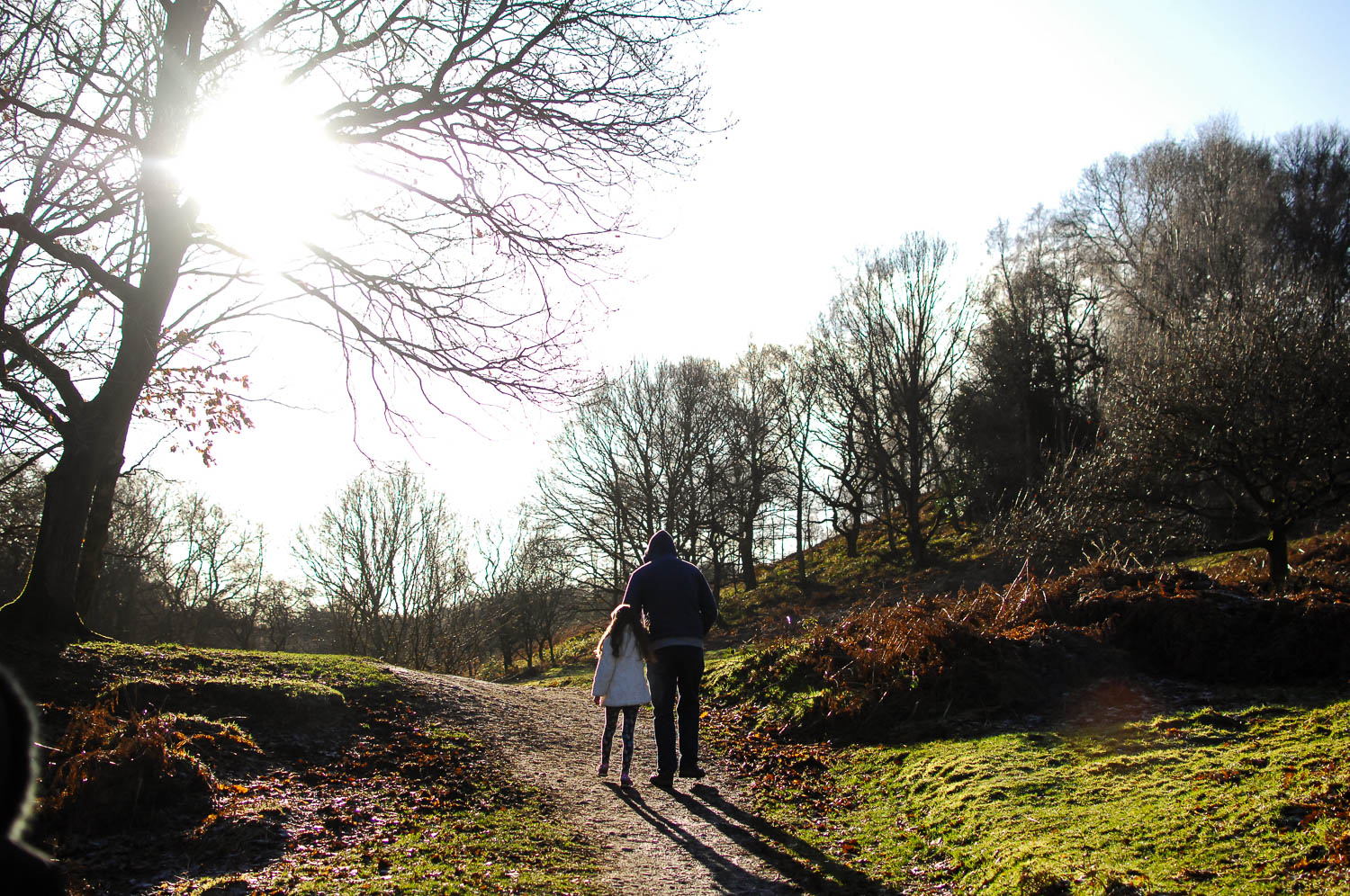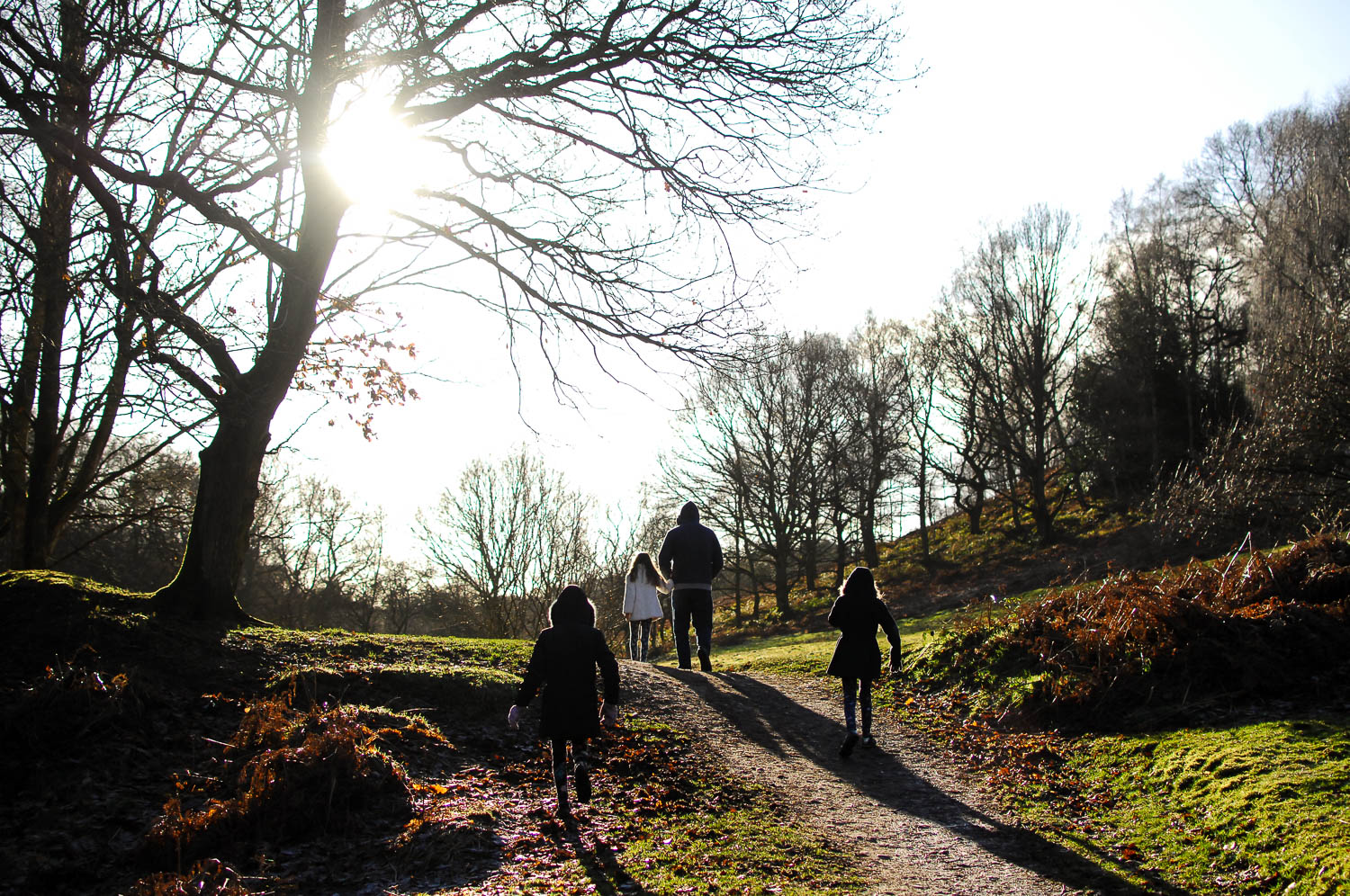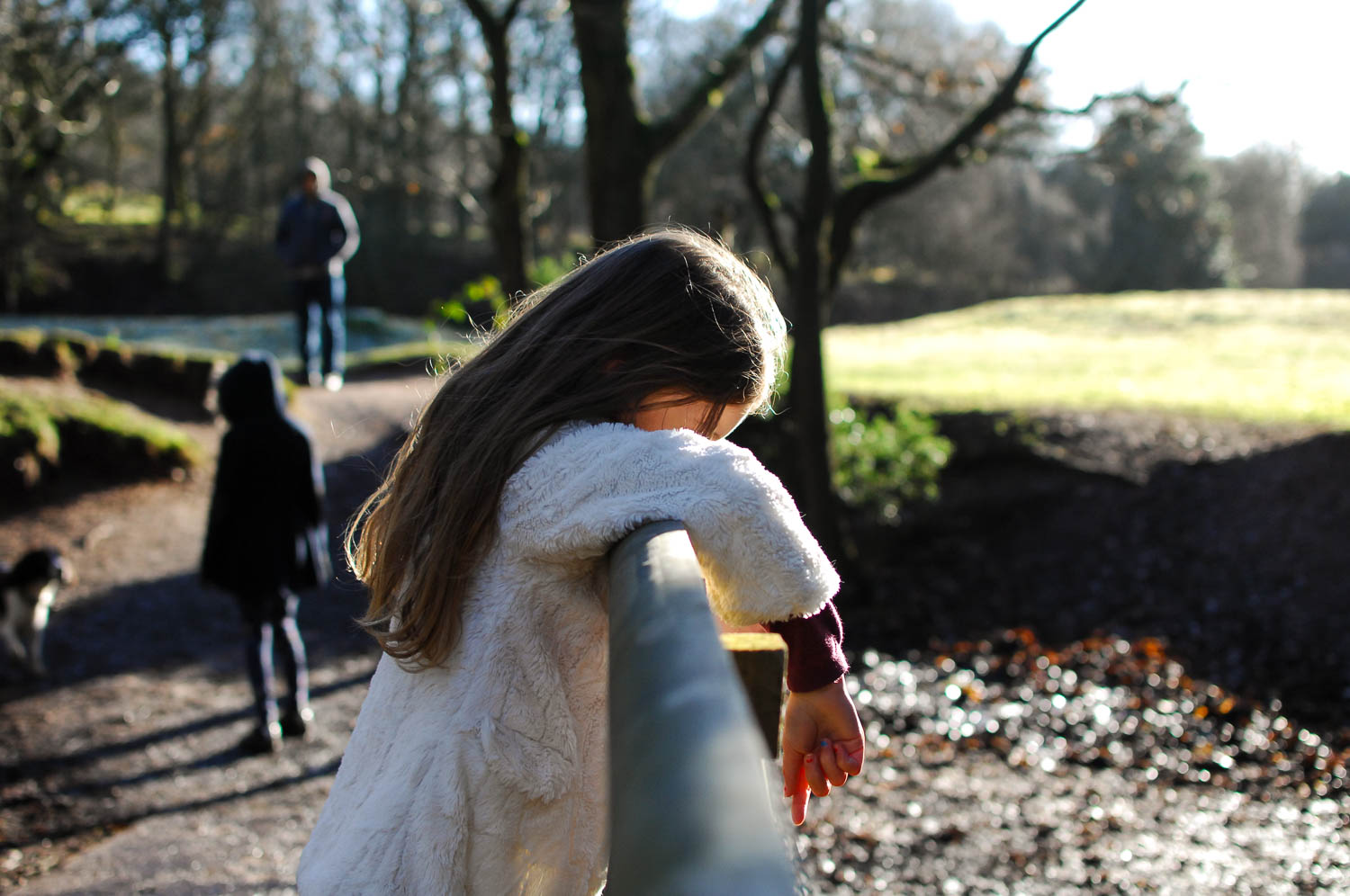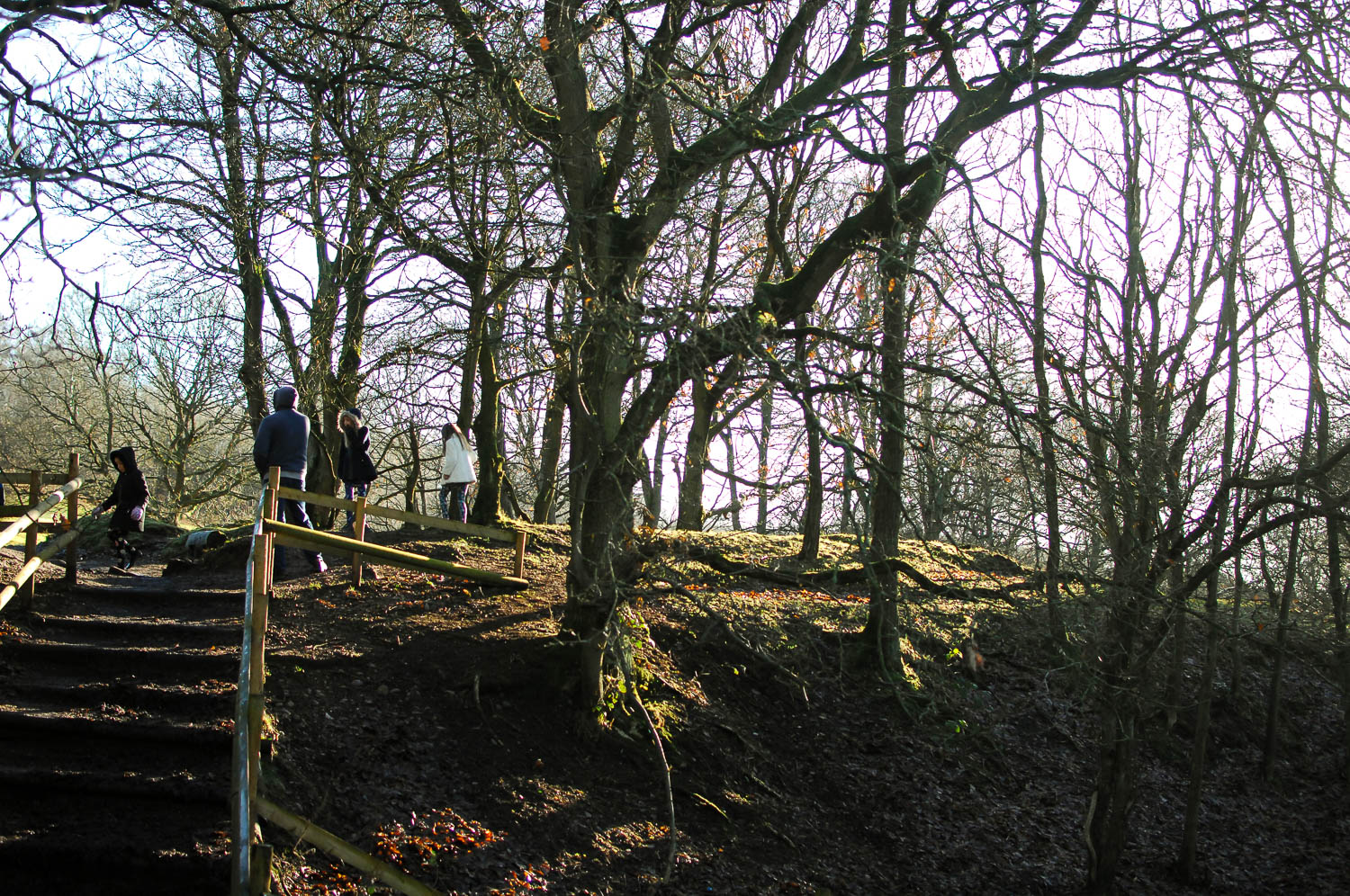 We were probably only out for a couple of hours and it was the most ordinary of walks on the most ordinary of Sundays, but it was exactly what we all needed and I know the memory of it will stay with me. Flushed cheeks, bright eyes and frozen toes are always a sign of a good Sunday stomp in winter and we all had those in abundance.  The girls pretended to be explorers: leaping across streams; peering over bridges; and going off the beaten track… so much better than watching TV or being glued to a tablet. I'll never tire of watching them have fun together and seeing their imaginations grow.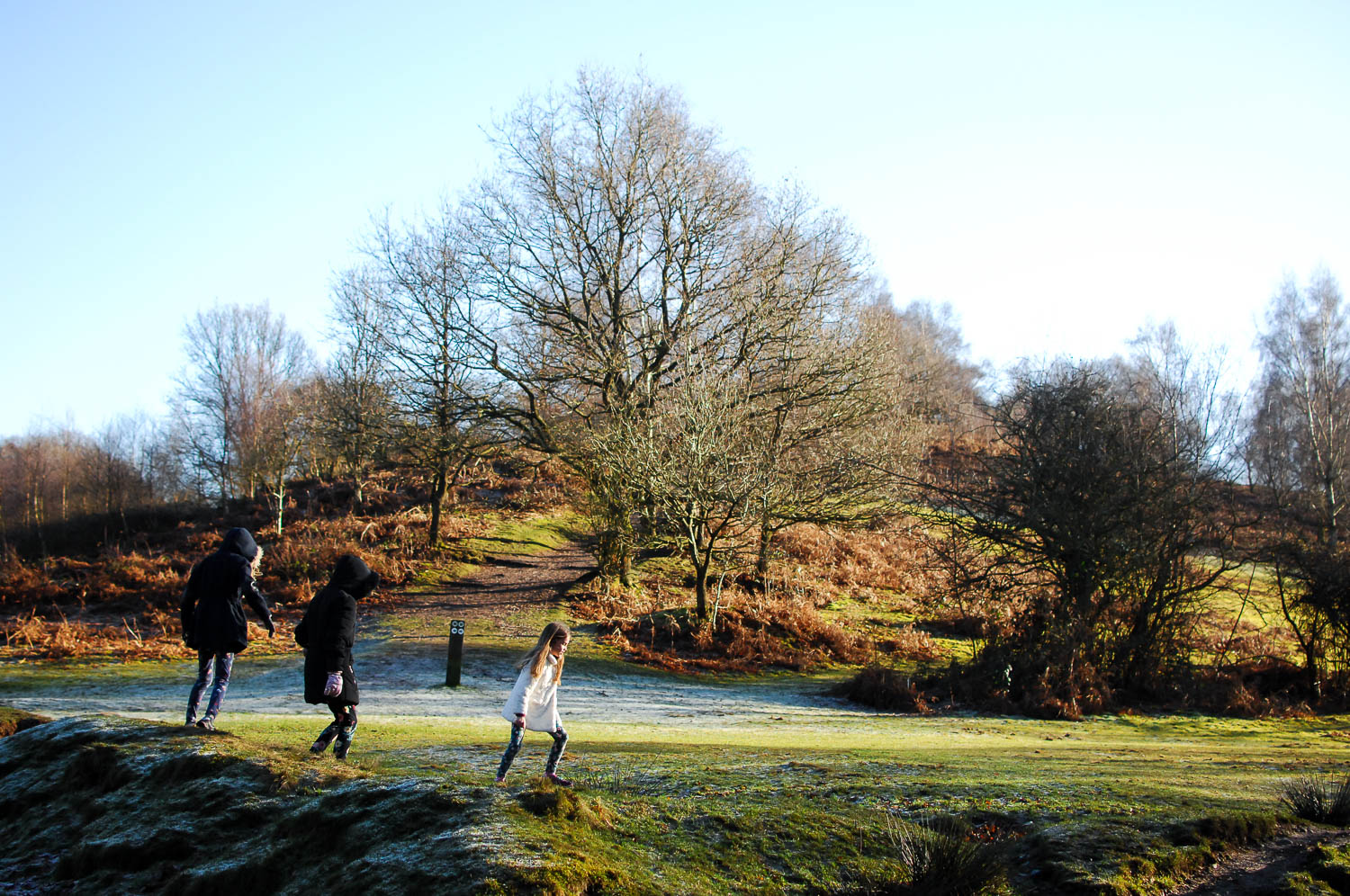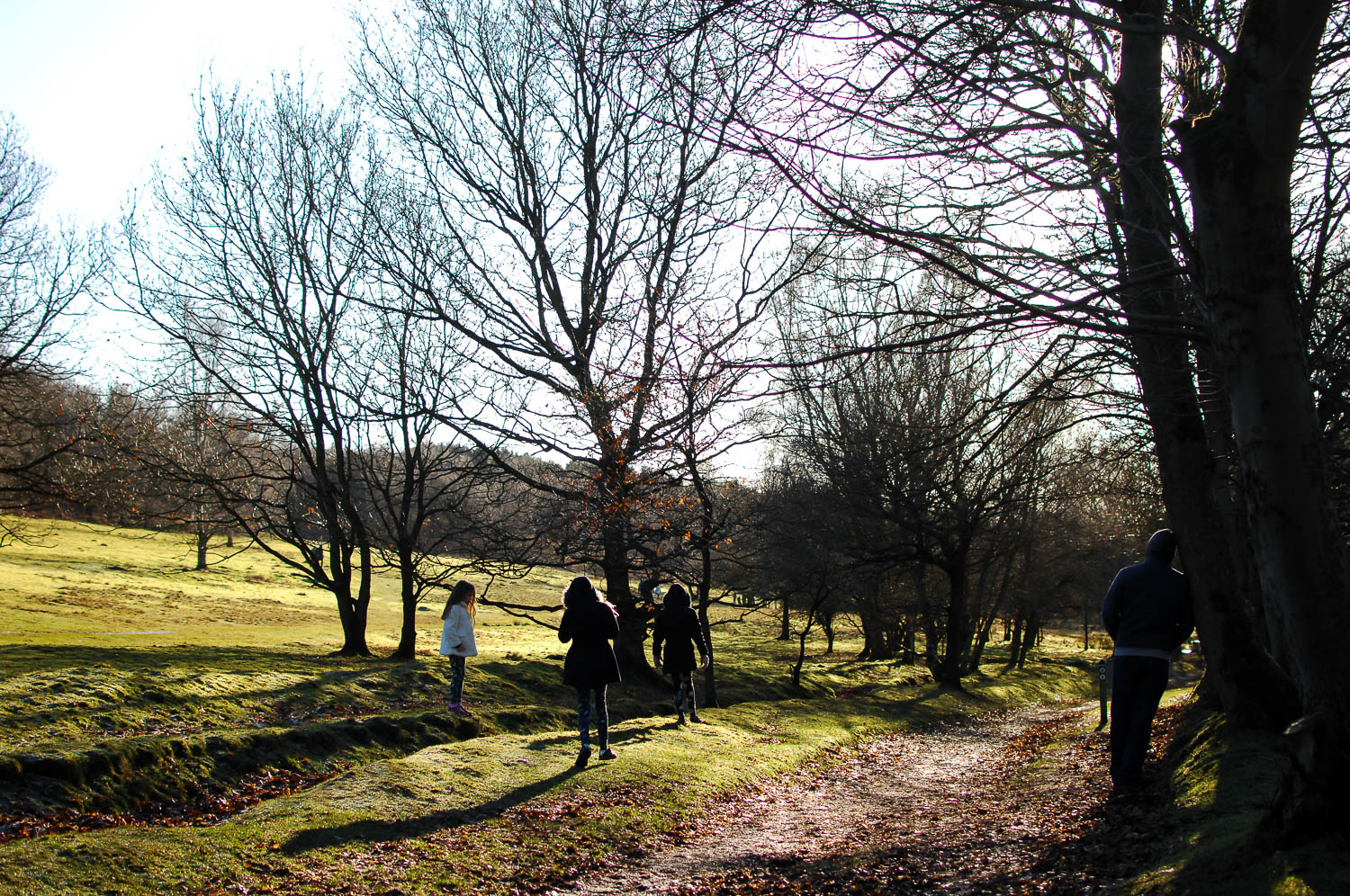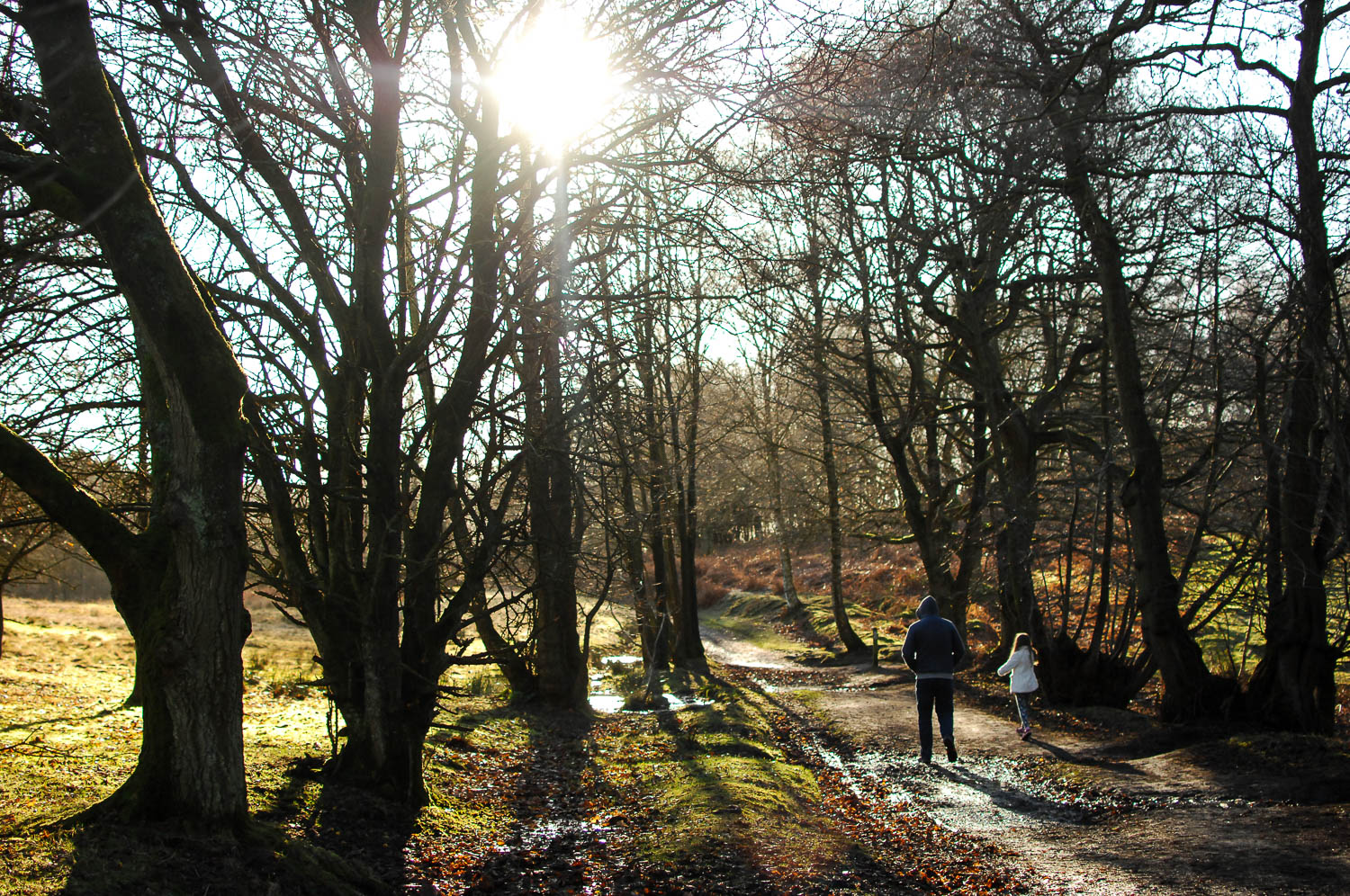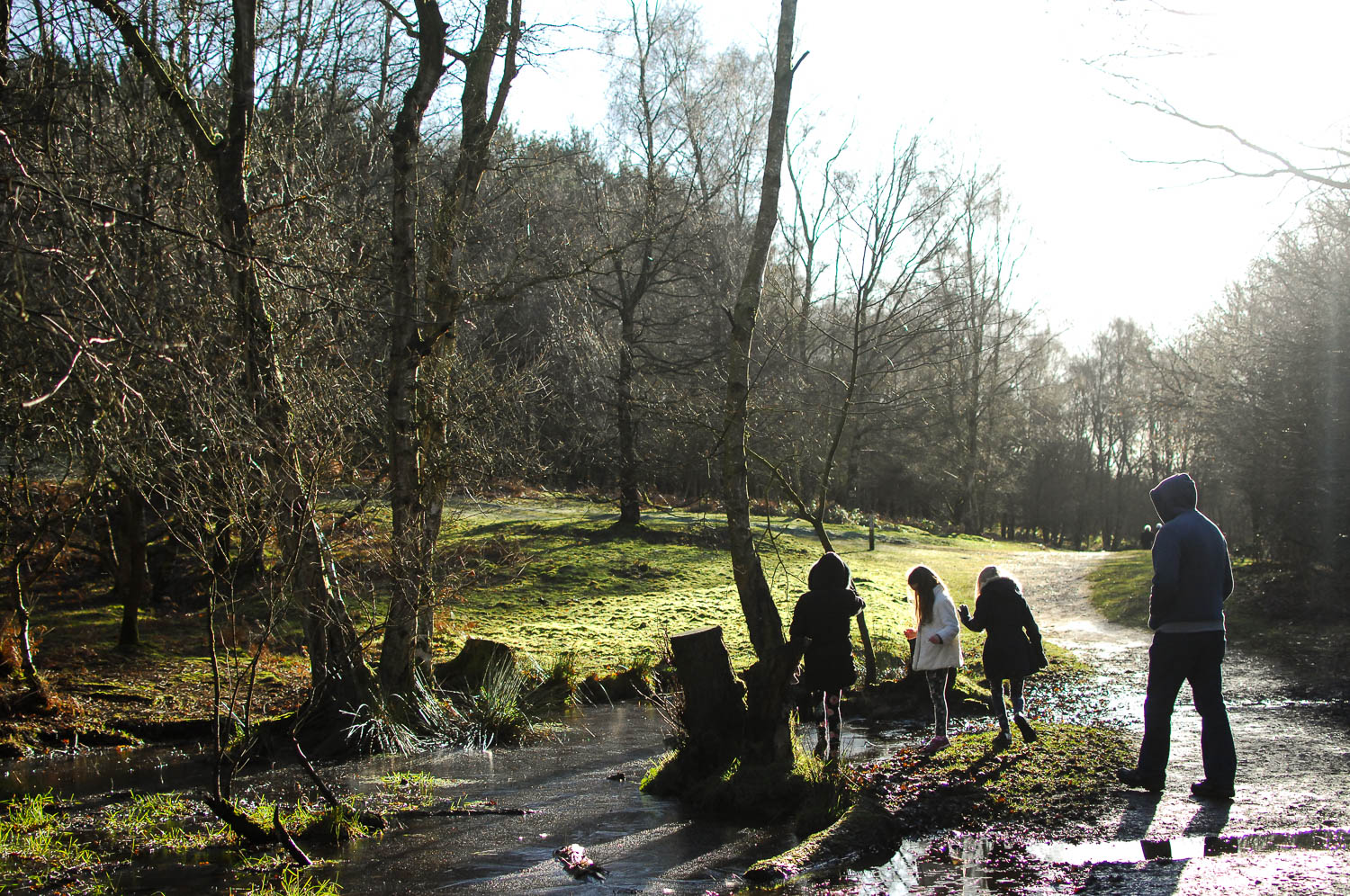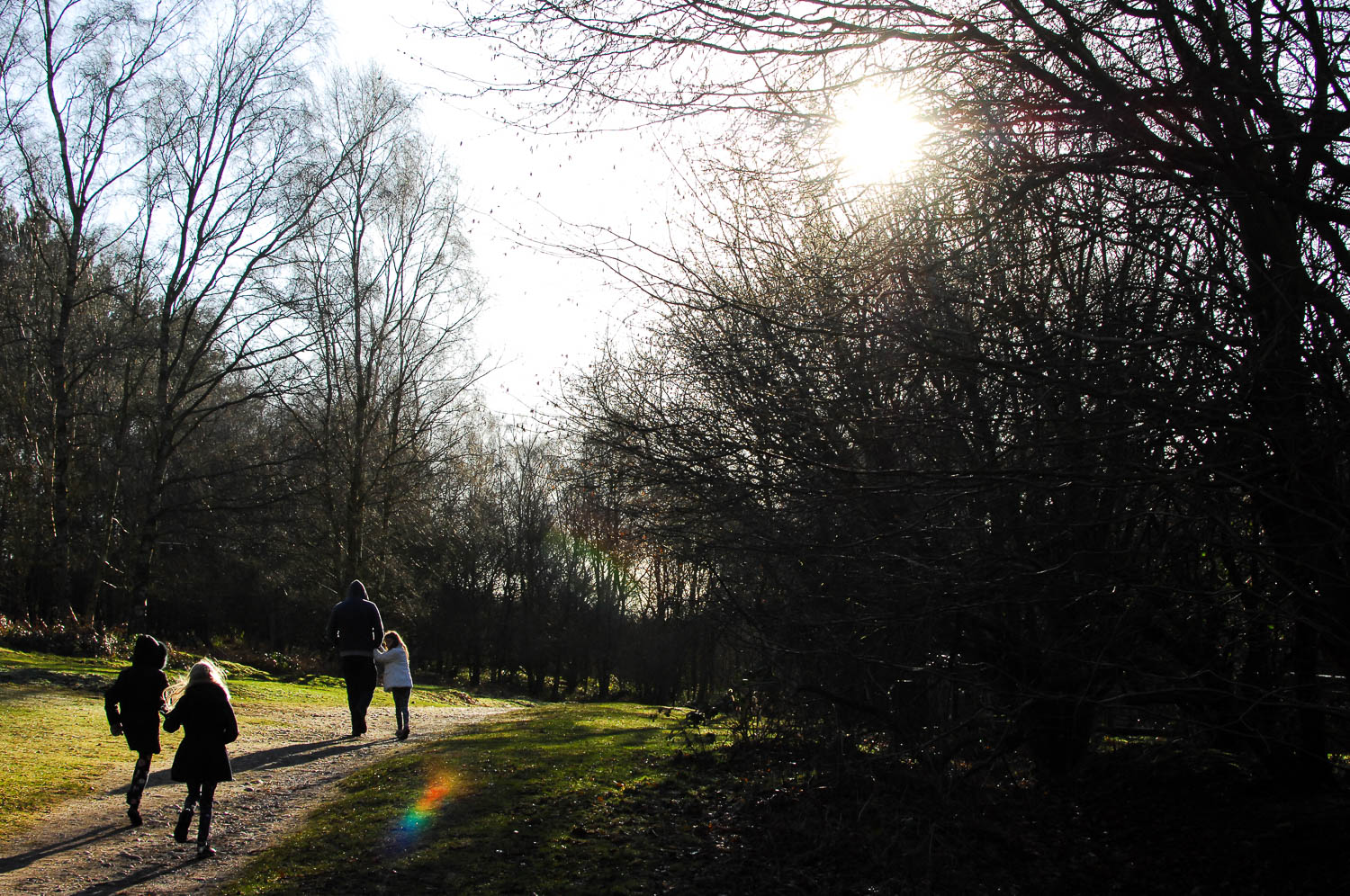 I'm hoping that when February finally arrives (is it me or does it feel like it's been January forever?) it heralds slightly better weather so we can get out for unplugged fun a bit more often. Half term is coming up too and whilst I've got a couple of ideas for indoor adventures there are many more outdoor adventures I have planned too: new-to-us National Trust places we want to visit; snowdrops to seek out; plus it's been ages since we went to Trentham Gardens, one of our favourite places to visit all year round.  We are lucky to have so many places within roughly an hour of our home and I feel it's important to make the most of them.  The only question now is where to go first?
Joining in with #MyFamilyAdventures with the lovely Kerri-Ann at Life As Our Little Family and Laura from Little Ladies Big World.