For one week a year in July, the Real Flower Petal Confetti Company throws open it's gates to the public before the harvest begins.  Golden wheat fields on one side; acres of colourful flowers on the other; an outdoor café with straw bales for tables; pretty bunting lazily twisting in the breeze… and I had no idea it even existed until a few weeks ago.
I only discovered it on the penultimate day of it's opening week this year, thanks to a chance scroll through Instagram at just the right time.  A photographer I follow (@hannahargyle) had posted some beautiful photos of her children in a field full of flowers.  I clicked 'like' and continued scrolling.  A few posts further down, a blogger I follow (@gingerlillytea) had posted a similar eye-catching image.  Putting it down to coincidence (I really should know better – there are no such things as coincidences!) I continued scrolling only to spot another post (@plutonium_sox) at the exact same location.  (Go and check out their accounts by the way – they're gorgeous).  Anyway, my curiosity piqued, I googled it and found out that it was only about an hour and a quarter away from us, that the next day was the final day they'd be open for visitors AND that it was the farm's 20th anniversary of growing flowers.  It would have been rude not to visit really 🙂
We had the teenager staying with us for the weekend and I knew that she'd be relatively easy to convince – she loves flowers and enjoys taking photos with her iPhone.  The husband and our younger girls… not so much.  Hayfever aside, the idea of spending a couple of hours in a field full of flowers just to take some photos just isn't their idea of a fun day out.  Still, somehow I managed to convince them, and so, on a sunny Sunday morning mid-July, we all bundled into the car and set off on a mini roadtrip, on a mission to capture some new family photographs.
We trundled through the countryside, passing through picturesque villages and rolling fields.  As the satnav got us closer to our destination we realised that it was going to be busier than I'd expected – there was a queue of cars lining up to get into the field.  It didn't take long to get in though and soon we were greeted with the impressive sight of row upon row of pale pink, deep blue, pretty lilac, bright cerise and delicate white delphiniums.  We parked up and set off to explore.  Naturally the farm is very strict and asks that you stick to the marked pathways rather than walking in amongst the flowers – after all the flowers are their crops.  The petals get picked entirely by hand and dried in the sunshine and fresh air in order to become natural wedding confetti.
Sadly the girls' moods didn't really improve (end of term tiredness kicking in), the husband plugged himself into his headphones and it was super-busy, making it tough to get the photos I'd envisaged in my head on the journey.  Sophie loved it, spending ages trying to capture a photo of a butterfly that was flittering about amongst the flowers, and I really enjoyed seeing all the colours and layers, but we only stayed for about an hour before deciding to call it a day.  The learning to take for next year is to go earlier on in the week when the farm first opens I think (and to remember that not everyone likes doing the same things that I do!).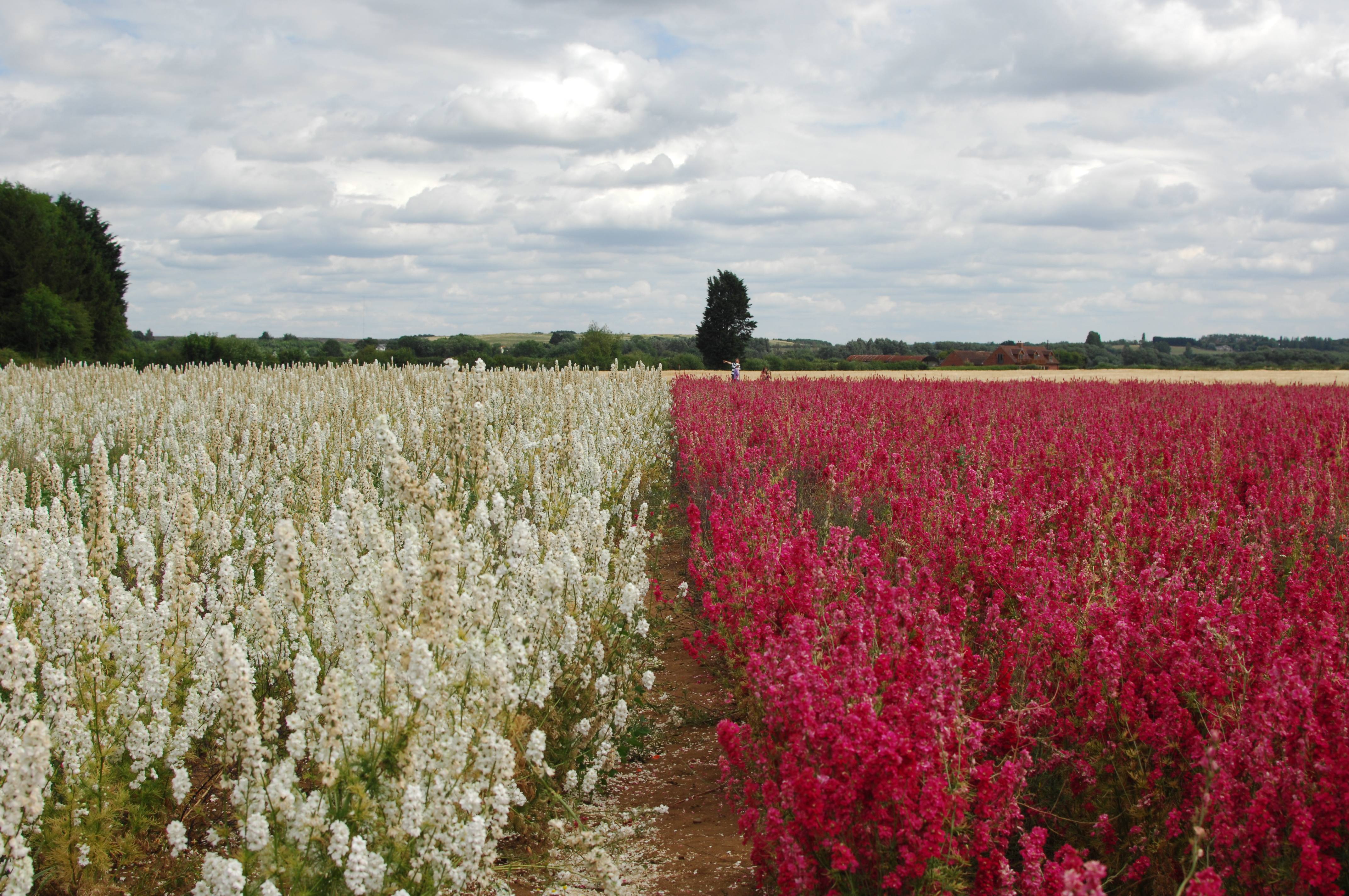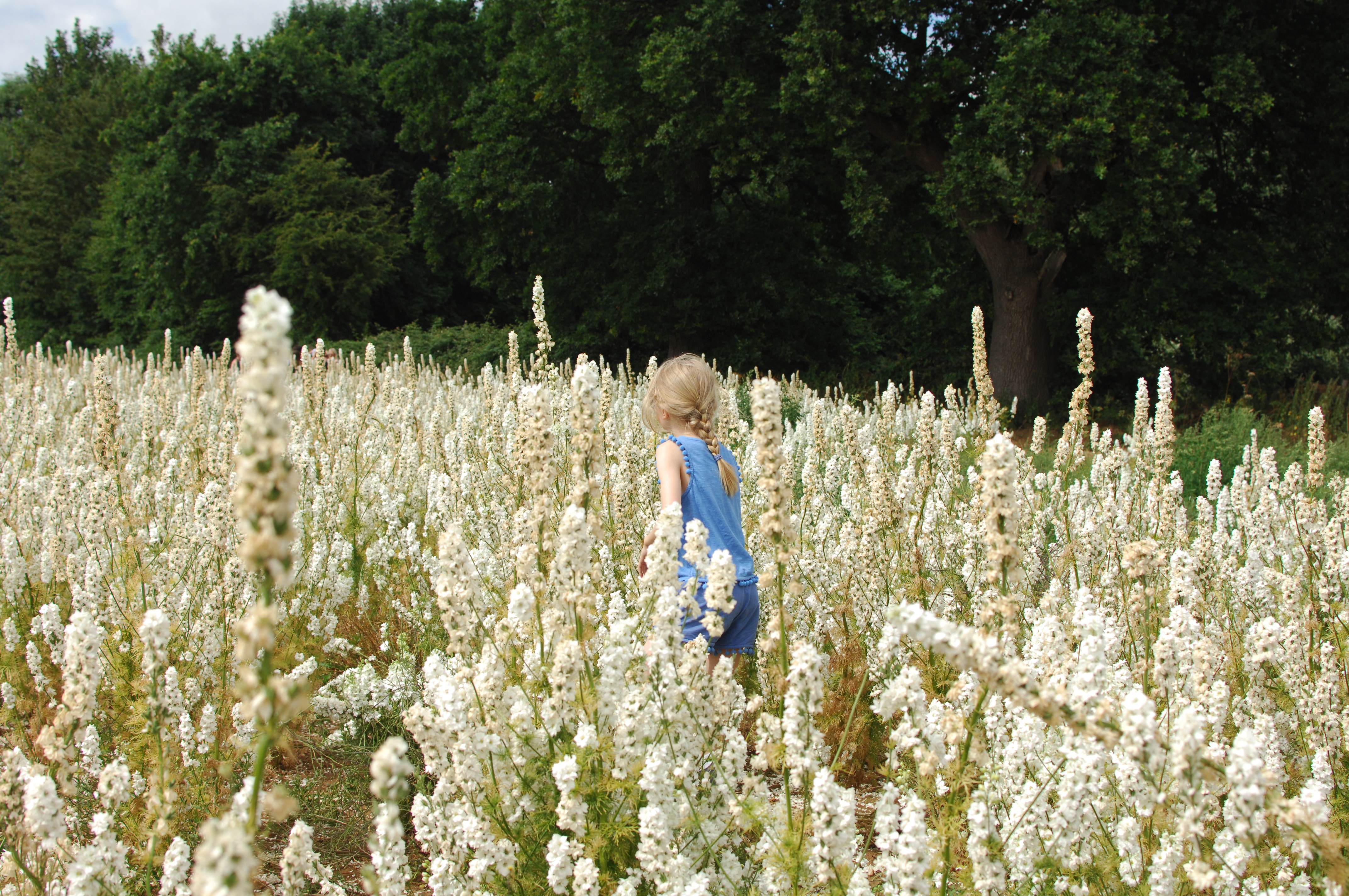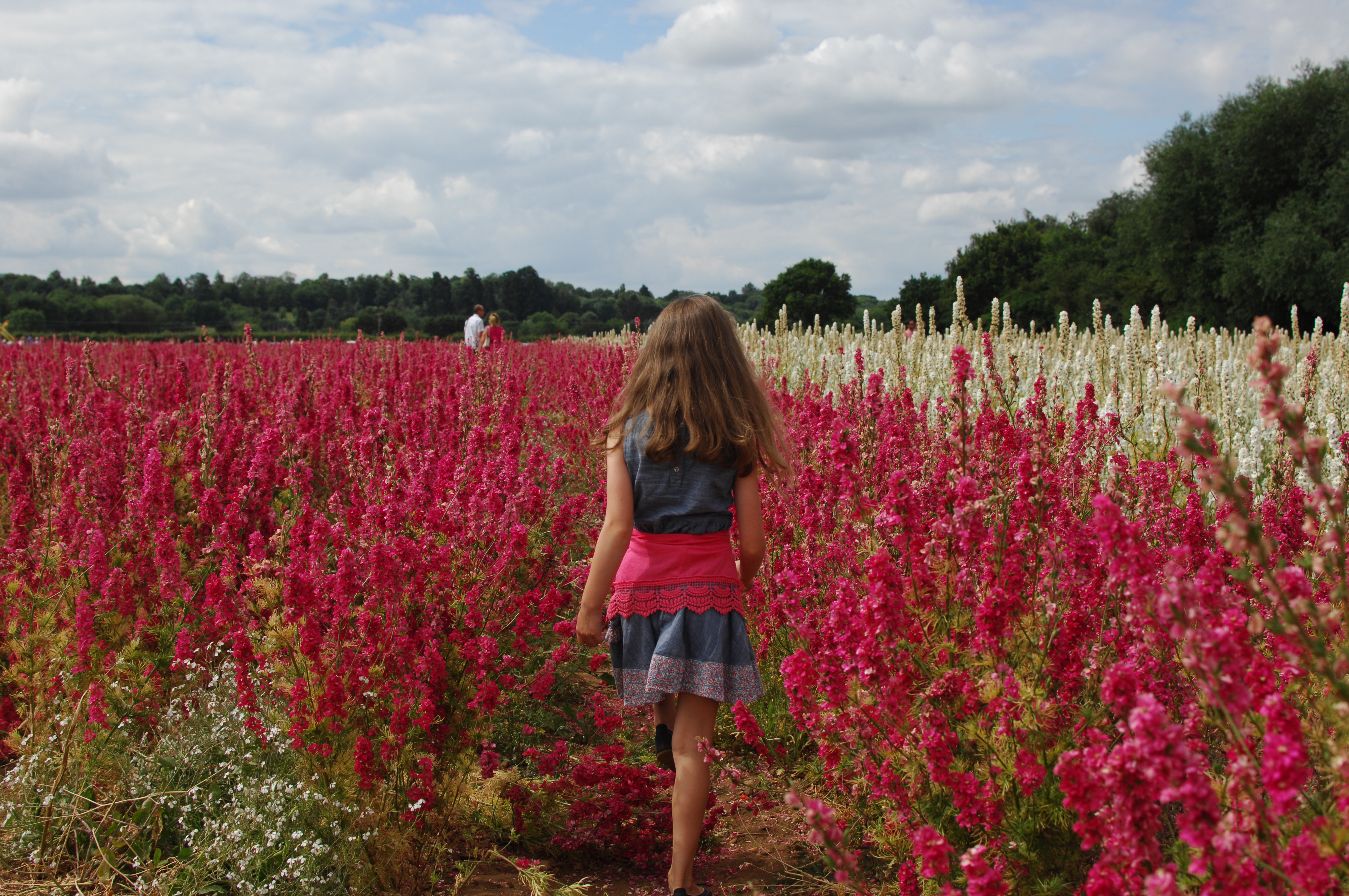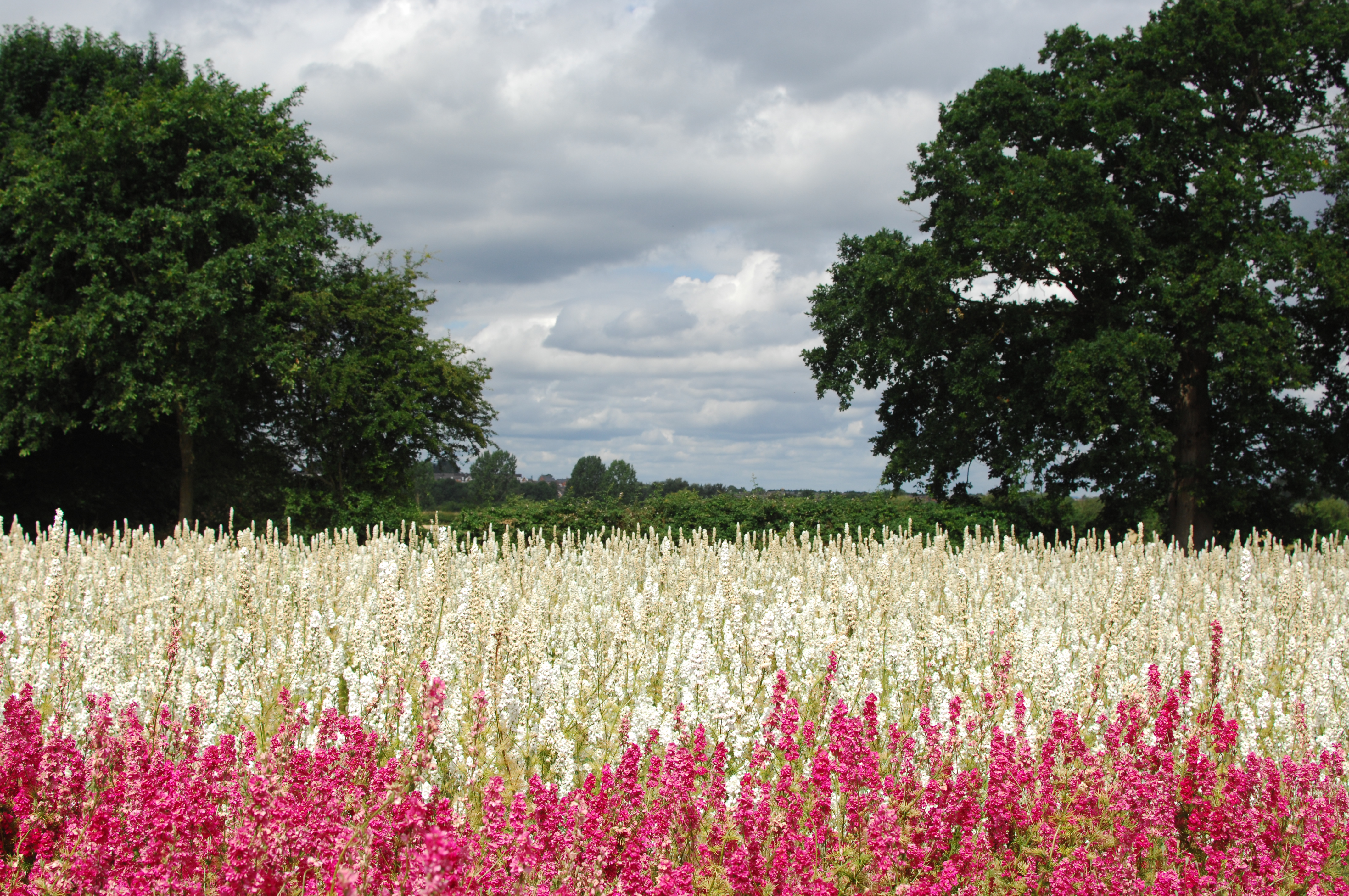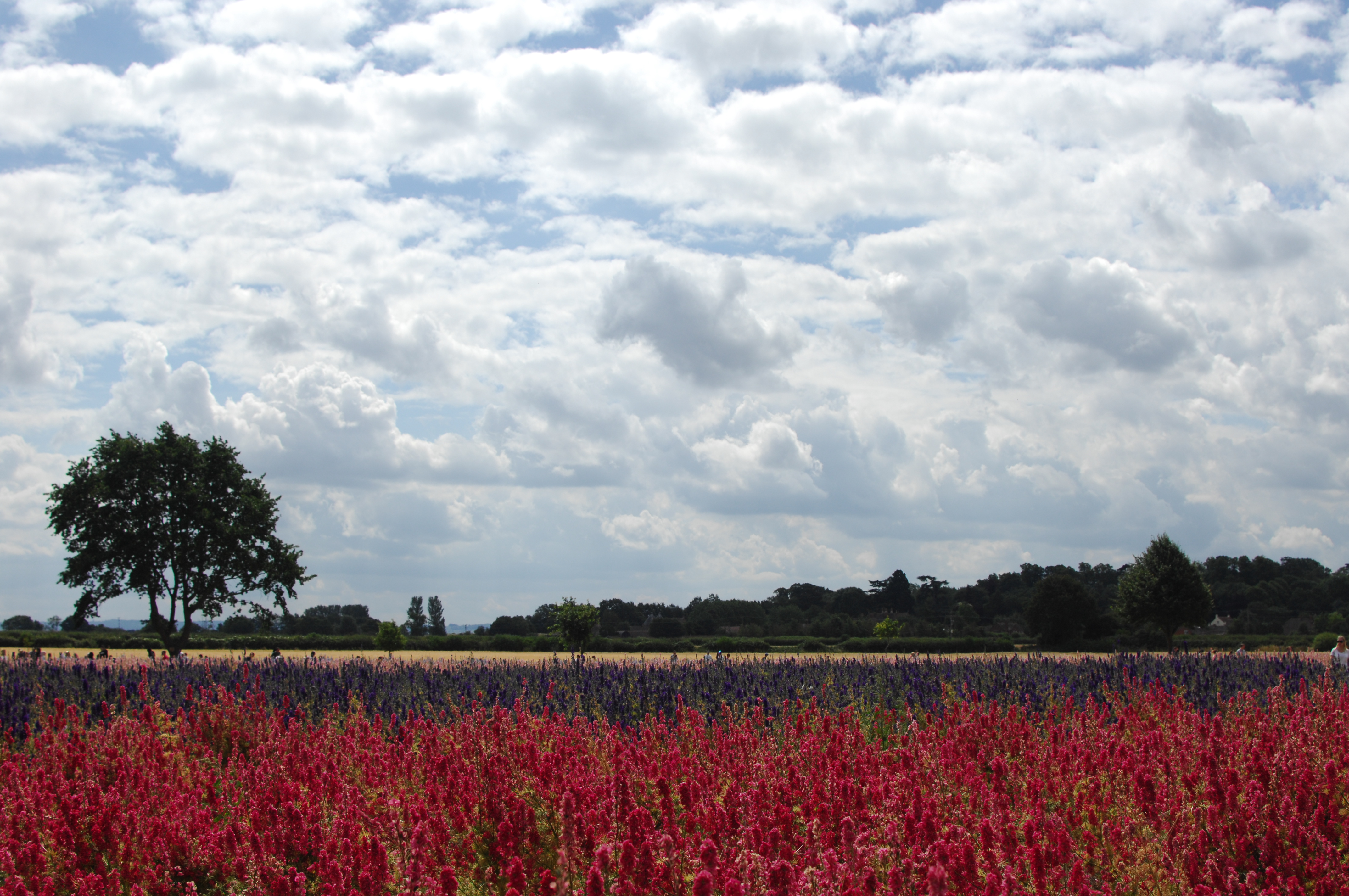 I made a quick visit to the Confetti Cafe to see what cakes, drinks and ice creams they had on offer and what they had left looked delicious – they'd been busier than anticipated I think and had run out of a fair few items.  I couldn't resist buying a couple of bunches of the cut flowers to take home though – one for myself as I love having fresh flowers at home and one for Sophie to give to her Mum when she went home later that day.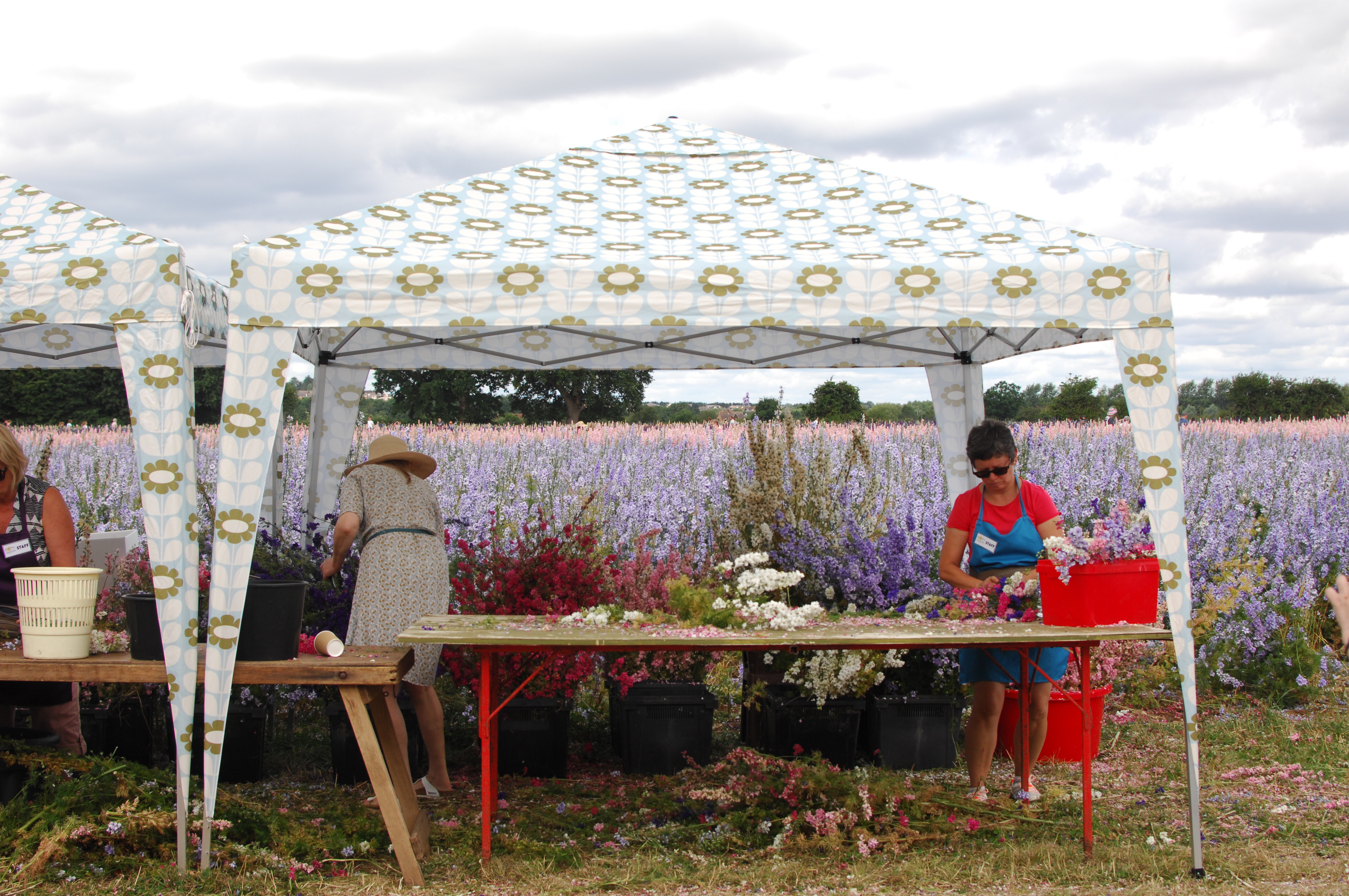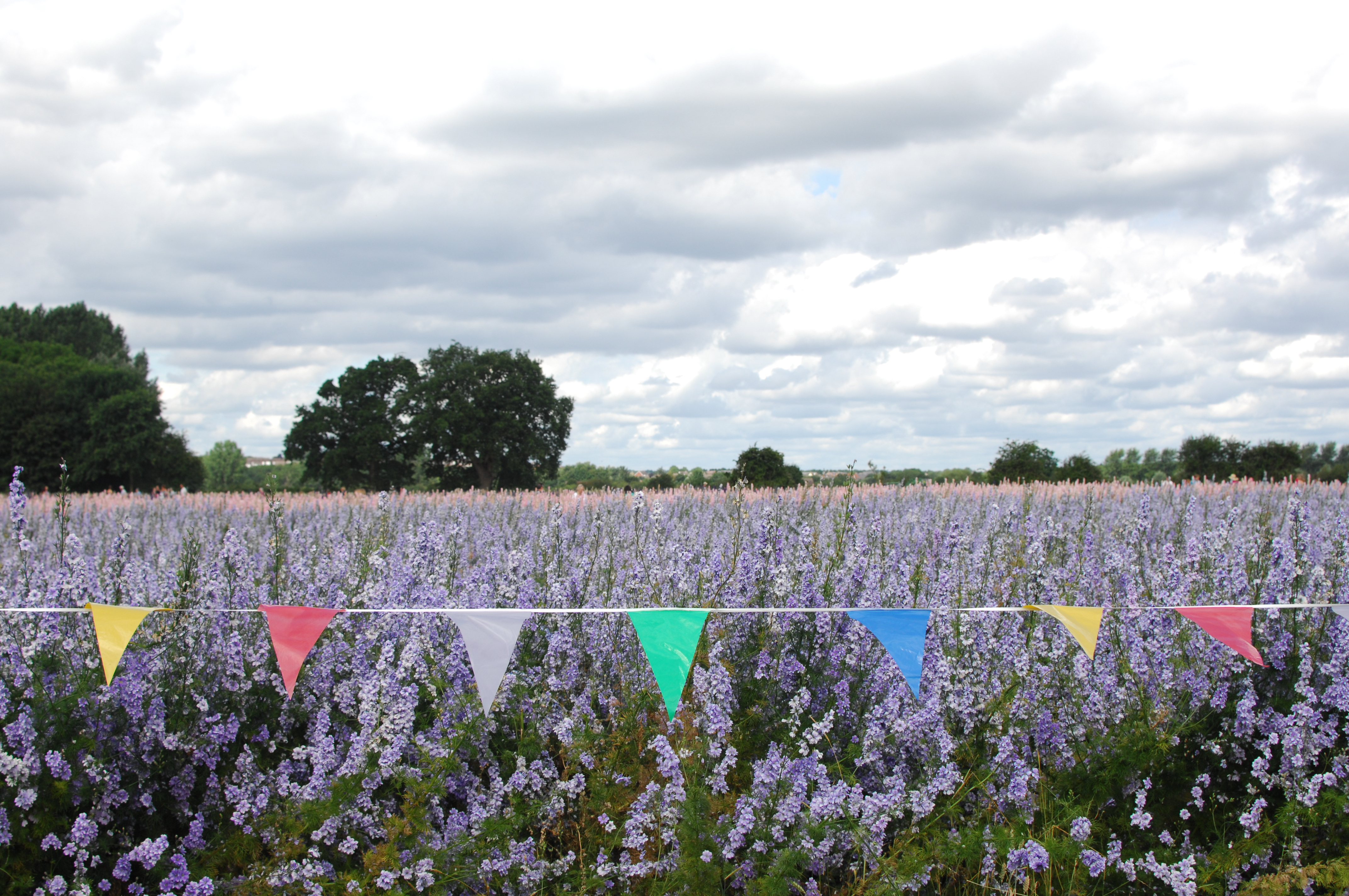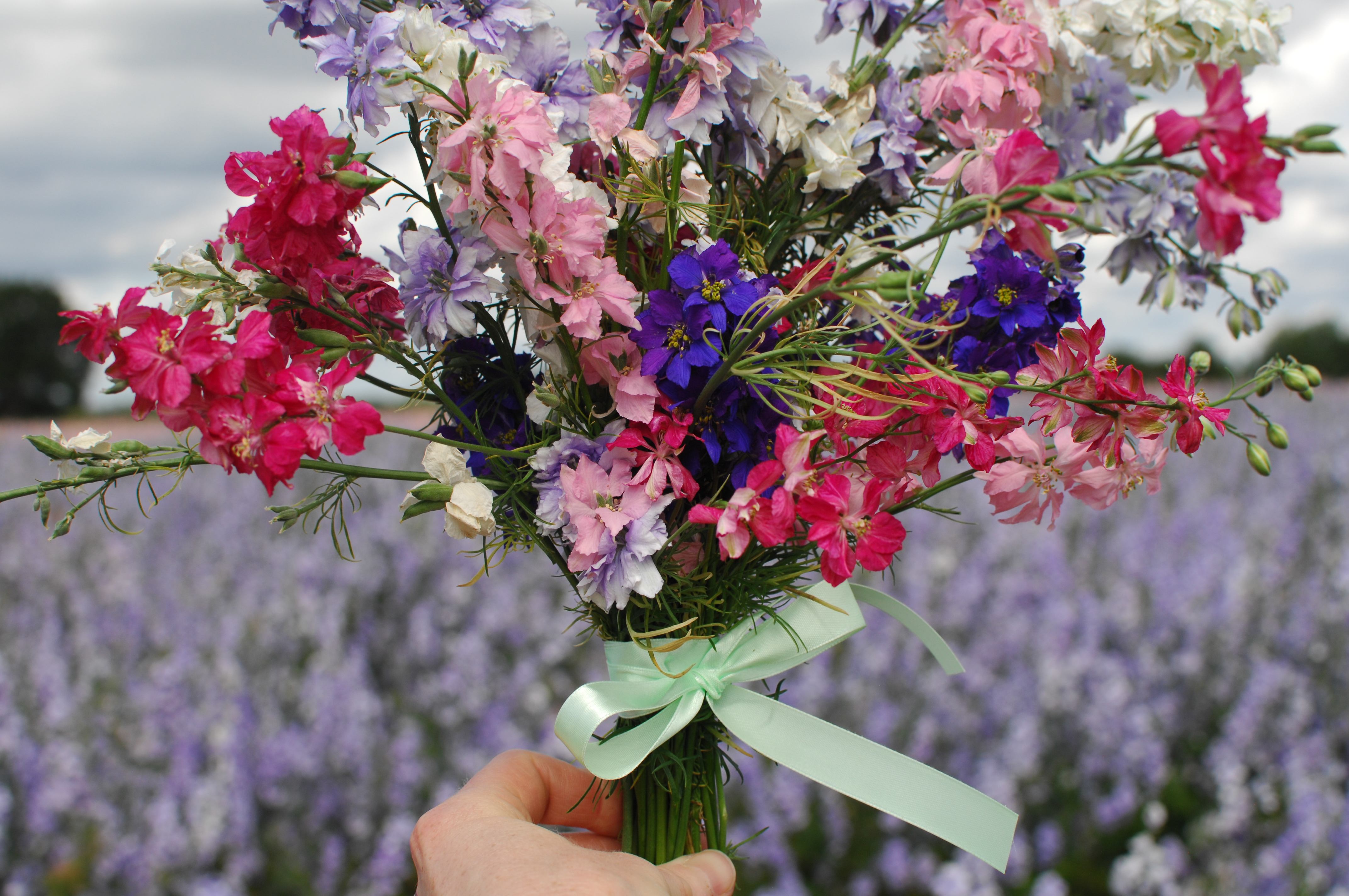 We popped into the nearby town of Pershore for a lunch of paninis and flapjack at the raher lovely Coffee#1 coffee shop – it was pretty busy so service was a little slow but the atmosphere in there was homely and I loved all the quotes and artwork on the walls – the décor was spot on for a coffeeshop in my eyes, with squashy armchairs complemented with weathered and heavy oak tables, glowing lamps and wooden floorboards.  A little wander through the streets, pressing our noses up against toyshop windows and deciding which houses we'd buy if we wanted to live here (does anyone else play that game?!) and then it was time to go home as the husband still had a long drive later that evening to take Sophie home.
All in all, despite the odd bit of grumpiness here and there (which I guess was to be expected as we were nearing the end of the summer term at school and everyone was exhausted), it was a good day and a different kind of family adventure for us.  I'm glad we took advantage of the opportunity and said 'yes' to doing something that we wouldn't normally do – it meant that we got to explore a new place and we even discovered a National Trust property on the way home that we'd like to visit so I'd say it was a win overall 🙂
Joining up with #MyFamilyAdventures with Life As Our Little Family