As a family, our trips and adventures usually focus on us staying for a week or so in a specific location and using it as a base to explore other places nearby.  It works well for us: we like being able to feel like we have a bit of a home away from home that we can settle in; it allows us to discover what's beneath the surface of a place a bit more in depth; and we can pretty much stick to a similar routine (ish – we do let them have at least a few late nights!) that we have at home which the girls need in order to be energetic and happy enough to go out adventuring every day.  Also, the husband likes to 'go on holiday' whereas I like to 'travel' which are two very different things!  Having a base means that he can stay in and relax whilst I go out exploring and the girls can either accompany me or stay with him depending on how they feel that day.
However, as well as this system works for us, I've been itching to do a little bit of a family road trip with our girls now that they're a bit older.  Firstly because I have wonderful memories of road-tripping around Australia and New Zealand in my late teens/early twenties – I loved the excitement of discovering new places every few days and seeing the diversity of each location.  And secondly because I'm desperate to explore various places in the USA (California, the Pacific North West, the North Eastern States from New York up to Maine, Route 66… the list goes on!) and really, a family road trip is the only sensible way to go about it.  So I figured we needed to get in a bit of practice before embarking on an epic journey like that.
May half term seemed like the perfect time to try out a mini family road trip.  My ex-stepmum (don't ask!), who I'm still very close to, was over from America visiting her Mum and brother in Somerset, plus my best friend gave birth to her baby girl a couple of months ago and I'd not had the chance to get down to Southampton to meet her yet.  Each party could only do specific dates and it left a gap of two days in the middle.  Rather than head back home in between visits only to make the long drive back down again just a couple of days later, we decided it made more sense to stay over somewhere in between and turn it into a little adventure – our first family road trip.
After much research and deliberation I found and booked a lovely looking Airbnb for our stopover in between the two visits – our first ever experience of staying in one.  And so our itinerary was set and our family road trip was arranged – six days in total and three distinct stages.  We'd spend two days and two nights in each place, starting in Somerset, moving on to Dorset and finishing up in Hampshire.
Part 1:  Somerset
We set out early, as we always do when we holiday in the UK, in an attempt to beat the bank holiday weekend traffic.  Sadly we didn't leave early enough and we had an awful journey down.  There were long delays on the M5 due to an accident and so we decided to take a different route rather than sit in traffic for hours on end.  That was a huge mistake – neither of us had anticipated quite how 'across-country' it would be, with winding roads a-plenty.  Poor Mimi ended up being car-sick for the first time ever and a journey that should have taken just three hours from door to door ended up taking seven hours in total.
As stressful as it was, the reward when we did eventually arrive at my family's home was completely worth it.  They live in an absolutely beautiful old farmhouse with a watermill, which dates back to 1840, situated deep in the countryside of the Blackdown Hills near the Somerset/Devon border in the middle of nowhere. No mobile phone reception, limited wifi, a couple of acres of land – the perfect place to completely switch off from the world.
Poor Mimi was still feeling a bit wobbly, so we took our belongings to where we'd all be sleeping for the next couple of nights (the girls were absolutely thrilled to be on camp-beds!) and had a little wander around the stunning garden before heading inside for a late lunch of delicious cheese, ham, fruit and homemade bread.
The gardens were just so beautiful – flowers of all kinds spilling out of every border, streams with tiny bridges balanced across them, a hidden pocket of bluebells, giant rhododendron bushes and so much space to run around in.  A forever home for sure and I found myself wandering through the colours and scents regularly throughout the two days we were there.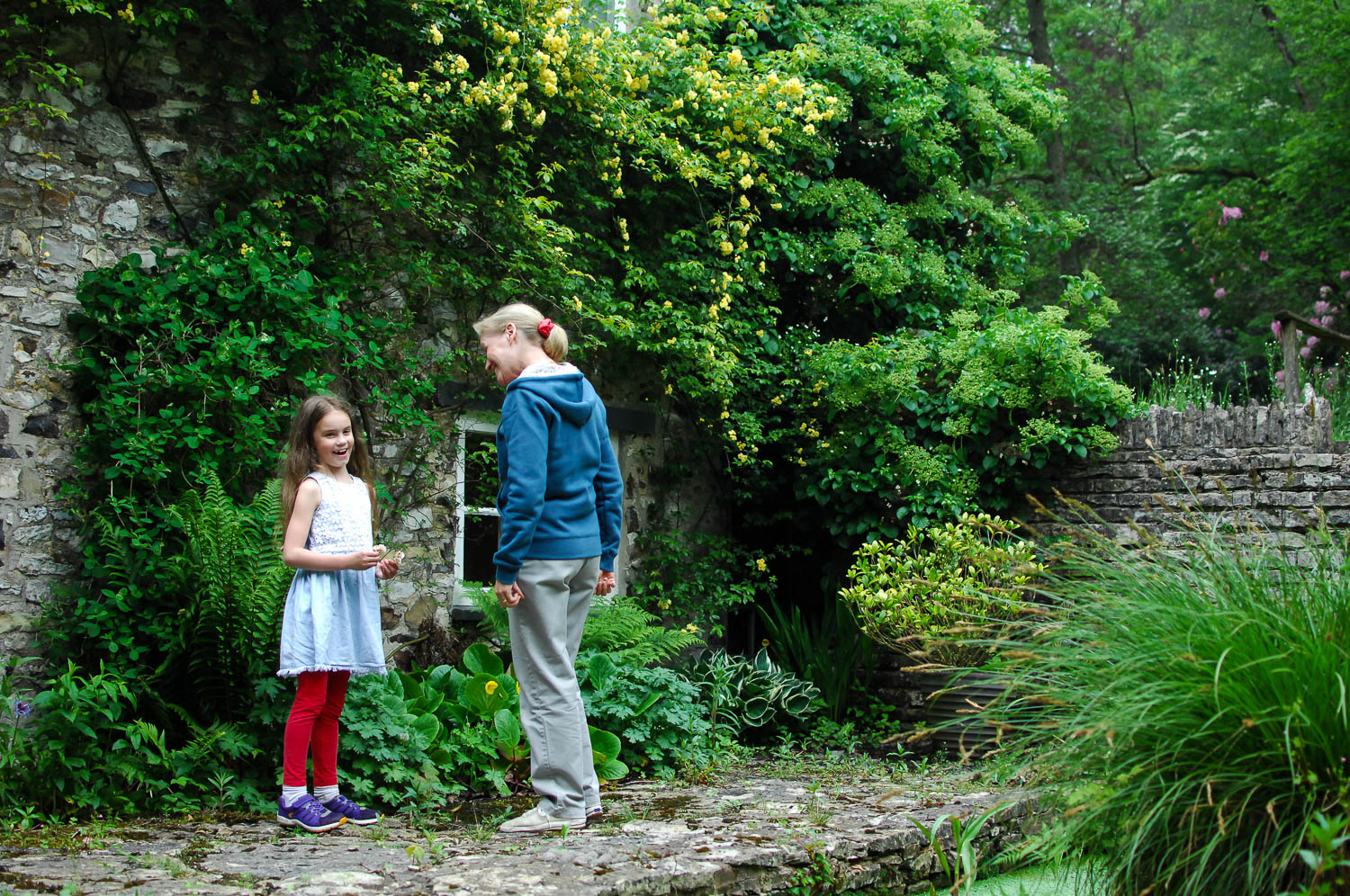 After lunch, tummies settled thanks to good food and lots of talking and laughter, we headed out on a long walk through their land with their endlessly enthusiastic Springer Spaniel, Healey, who Mimi promptly fell head over heels in love with.  It was exactly what we all needed – fresh air and a stretch of the legs as we passed through fields of waist-high grass, delicately tinkling streams, a woodpecker nest (complete with squeaking baby woodpeckers) and pastures full of wildflowers.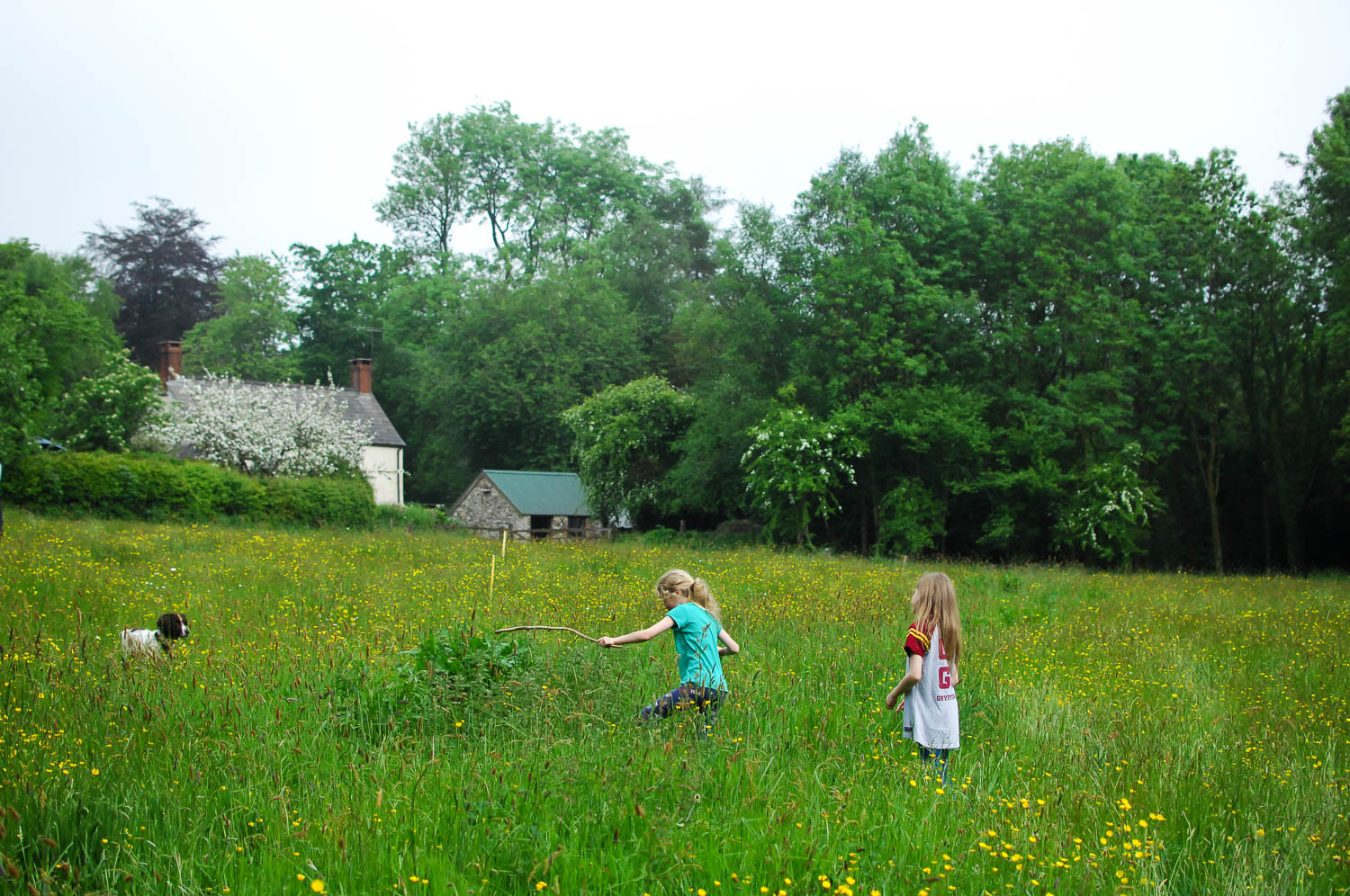 Back to the farmhouse for a cup of tea, and they had made Mimi a deliciously simple Victoria Sponge birthday cake topped with a candle like no other I've seen before.  It was shaped like a Chinese lotus flower and when you lit it the whole thing opened up, spun around in circles and played 'happy birthday'!  The only snag was that there was no way to actually turn off the music, so eventually we resorted to putting it at the bottom of the garden in order to escape it's ceaseless tune.
Suitably refuelled with sugar, the girls were keen to 'help' with some dog training.  Poor Healey was exhausted at the end of the day from all the running and playing he did and the girls were too.  They loved playing fetch with him, giving him commands and watching Tim get him to practice his training.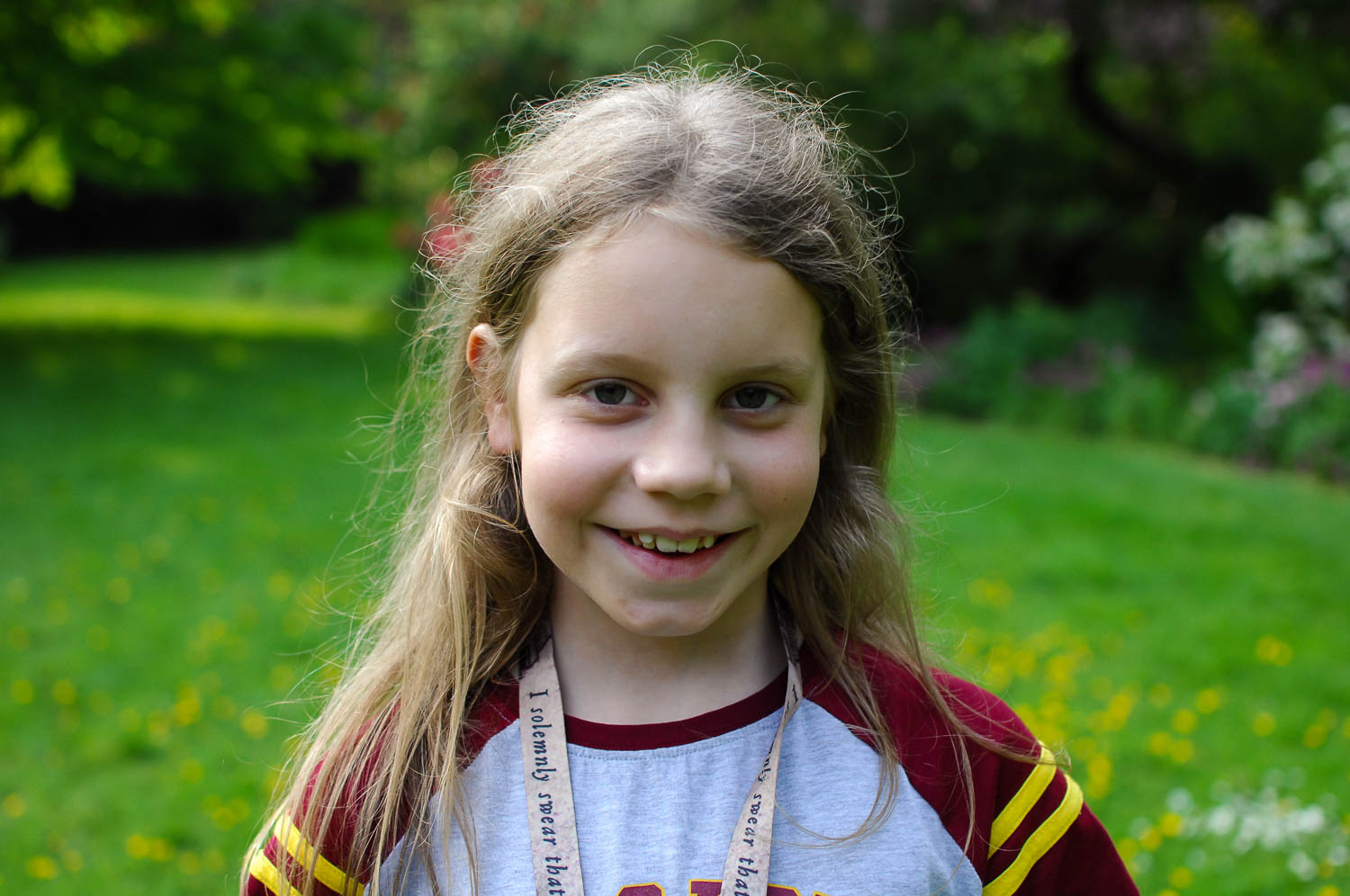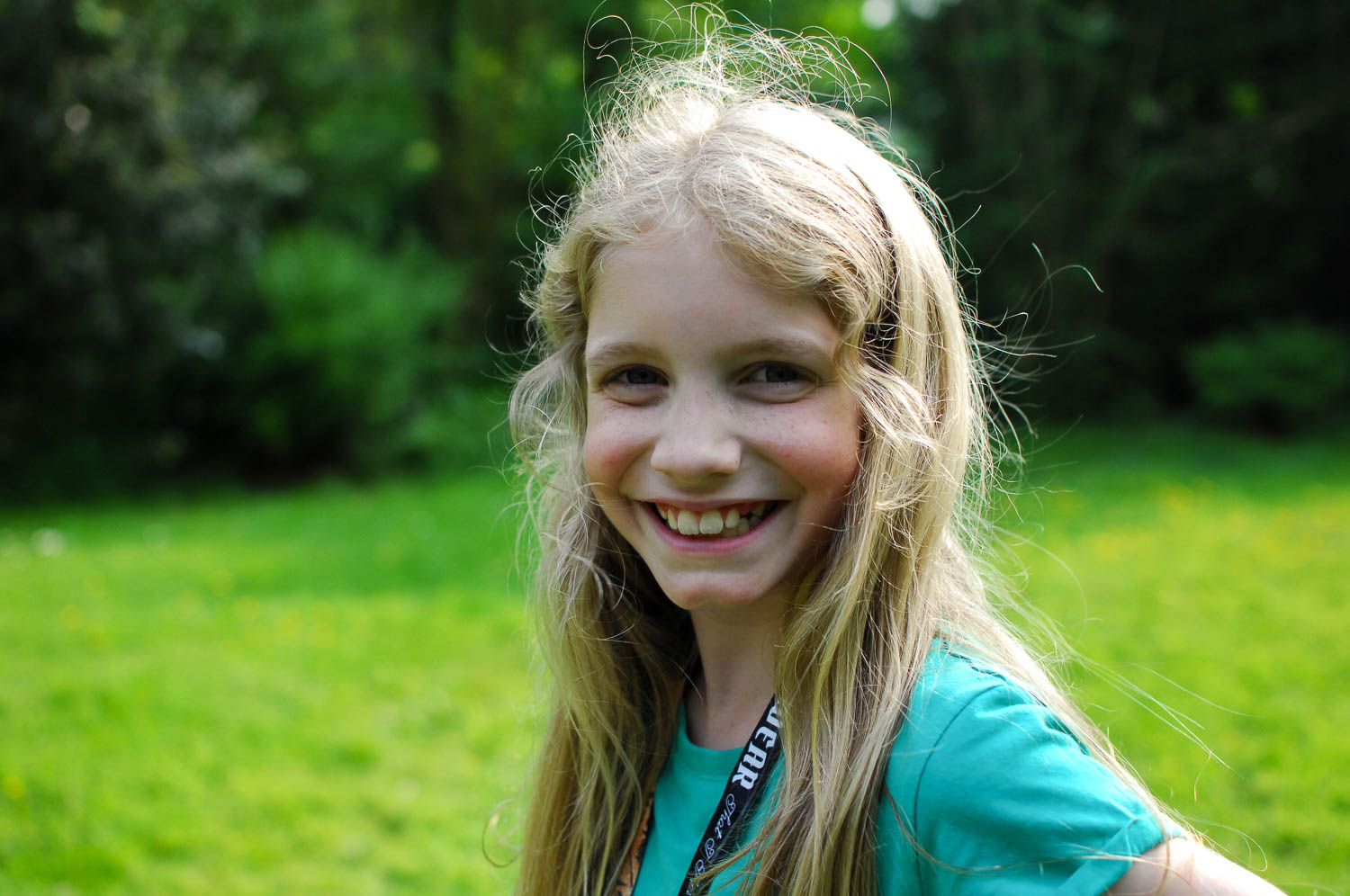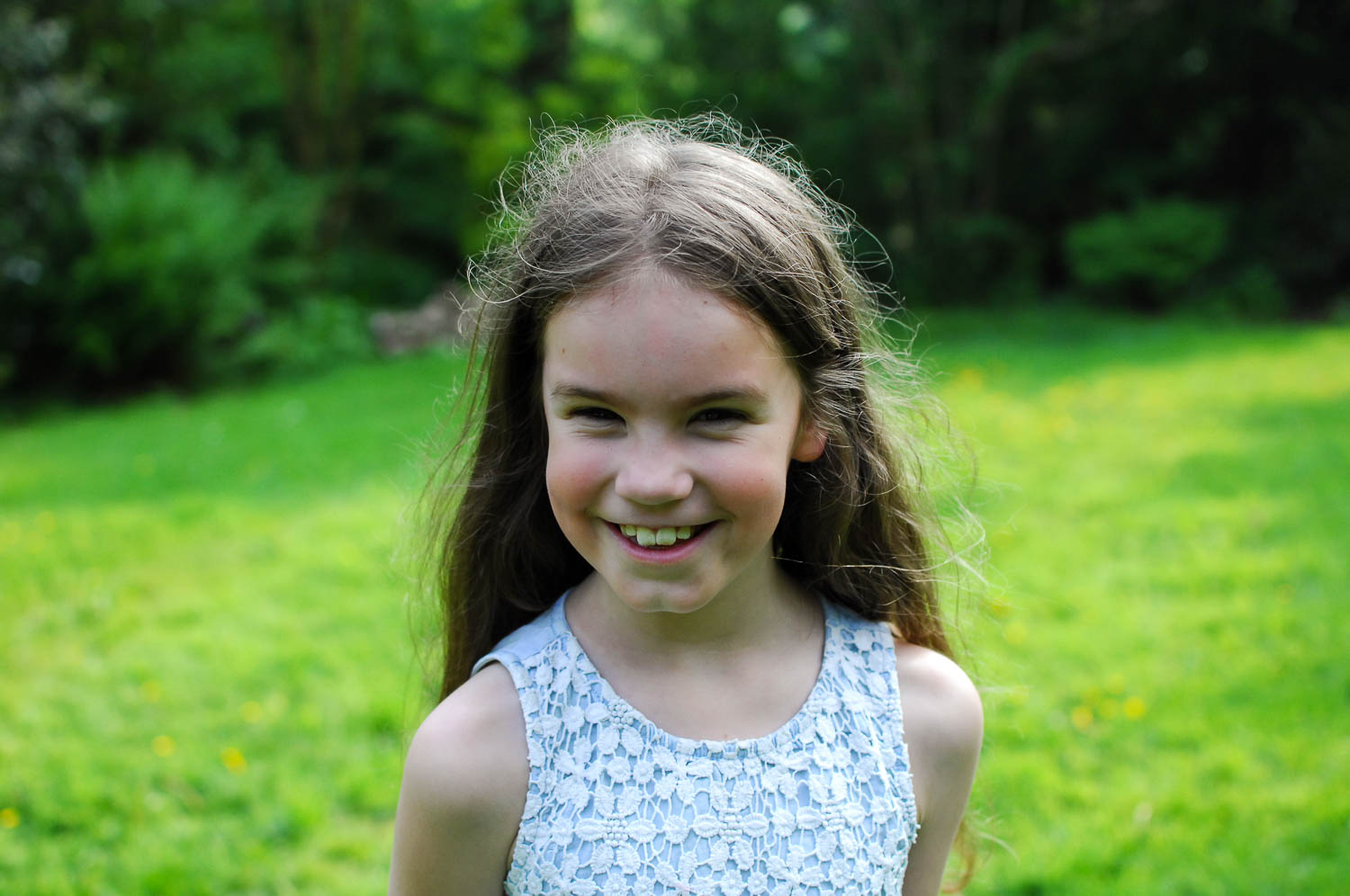 Our second day in this idyllic spot began gently with breakfast and books, followed by a long walk in the countryside through acres of streams and woodland.  Mimi and the husband stayed home as their hayfever was playing up horrendously and neither of them had slept very well.  Our destination was to drop in on some 'neighbours' (if you can call them that considering the distance!) who are in the process of going completely off grid by building an eco-roundhouse in the woods.  They've used old tree trunks to create the walls; salvaged materials to create the roof which will be topped with earth and grass and plants; and are even building their own furniture and doors.  The toilet is a separate little outbuilding with a small window so you can watch the birds in the trees whilst you're, ahem, answering the call of nature.  I didn't take any photos but I have to say it was truly impressive and the girls were really interested in what they were creating.
As we headed back to the farmhouse we picked pretty posies of wildflowers and also called in on some other neighbours who own two horses.  Lola instantly fell in love with them and fed them carrots out of her hand.  Watching her eyes shine with happiness as she gently stroked their velvety, whiskery noses was something I've not really seen in her before and I have the feeling she'll be the one asking for riding lessons when she's older.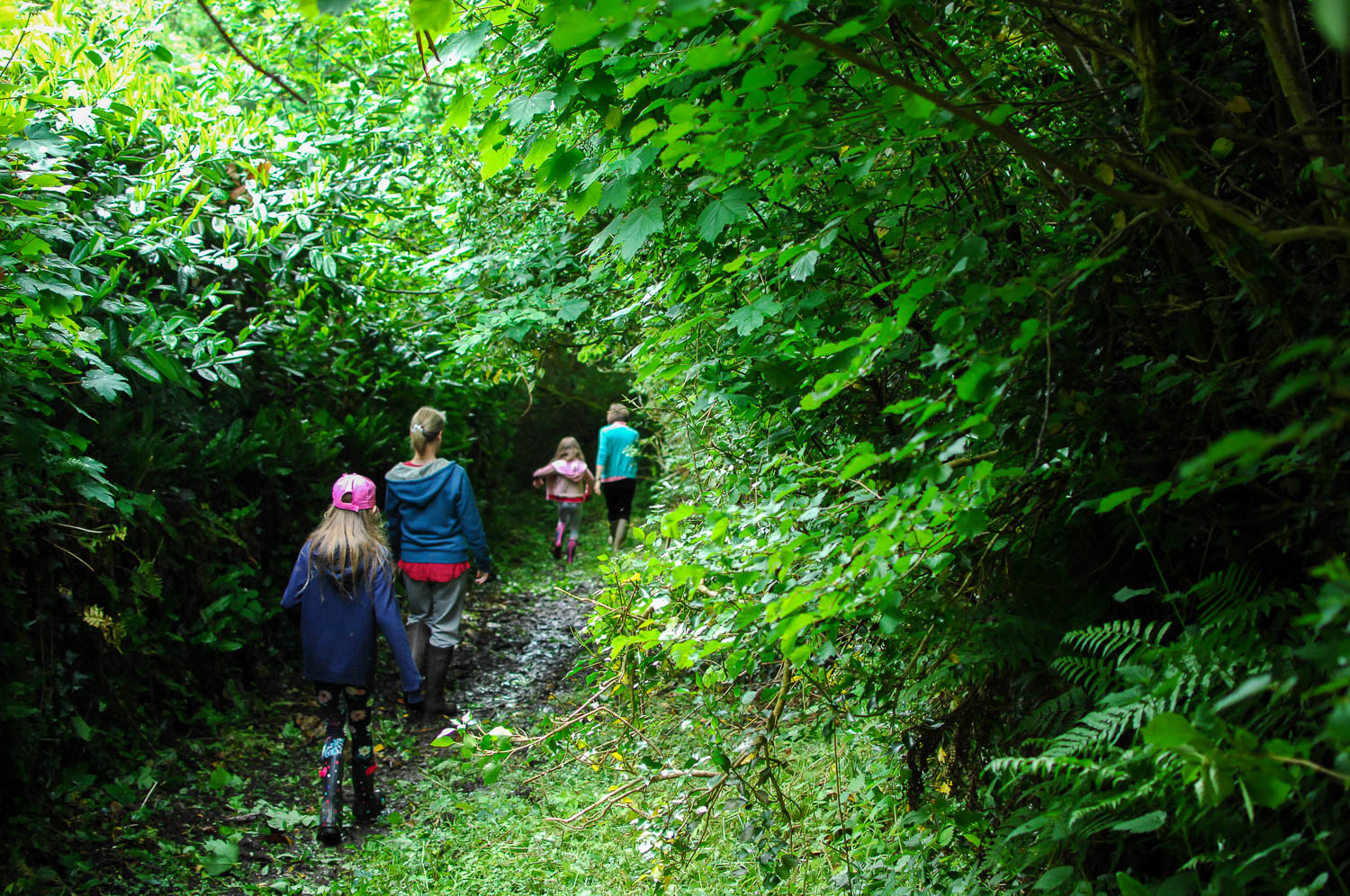 After lunch Ella and I headed out again with the family to an Open Garden charity event in a nearby village just over the county border in Devon.  Oh goodness, it really was the garden of dreams.  The couple who own it have clearly put decades of hard work into creating this beautiful space full of rare plants – it was absolutely stunning.  We strolled round, taking it all in, and I made a mental note of all the plants I'd love to have in our garden at home.  We chatted over tea and cake, talking about anything and everything, and it was a thoroughly enjoyable way to spend an afternoon.
We had such a lovely time staying with my family and I had really mixed feelings the next day as we prepared to leave.  I hated saying goodbye, knowing that it could be a year or more before we get to see them again, whilst at the same time feeling excited for the next stage our family road trip adventure.