This is part two of a series of blog posts documenting our holiday in Jersey in the Channel Islands.  You can find part one here, which is all about our gorgeous accommodation – the wonderful Woodland Barn.
We'd never been to Jersey before and I'd heard so many good things about it's beautiful and varied scenery that I couldn't wait to get there and start exploring.  We weren't disappointed – it absolutely lived up to everything I'd been told and of course I took hundreds of photos while we were there.  I had originally been planning to split our week in half and write a post about each part, but there are so many gorgeous images I want to share with you that I've decided to make each post cover two days of our trip – that way I can go into a bit more detail about it all and share more photos without them turning into mammothly long posts.
This post covers Saturday and Sunday – the first two days of our holiday.  Watch this space for further blog posts over the upcoming weeks with more information and photos from our trip!
SATURDAY
Travel day.  A 3am get-up for me (4am for the girls) and I am so proud of how very well they did.  Sleep-eyed and messy-haired we bundled them in the car and headed excitedly for Birmingham airport.  Sadly our flight was delayed by an hour and a half – apparently the plane we were supposed to be on failed the aeroplane equivalent of it's MOT *eek*.  Another plane was eventually found and we took off at around 9am.  The flight time was billed as an hour and a quarter but it actually only took us 50 minutes in total – ten minutes to get up, thirty minutes in the air and then ten minutes descending and landing.  The girls and the husband were thrilled to discover that it was a propeller plane so there was much excitement and staring out of the window for the whole journey (apart from Mimi, who conked out on my lap as soon as the seatbelt sign was switched off!). Because the journey was so short, we'd landed, collected our luggage and picked up our hire car by 10.30am – you really couldn't have asked for a smoother journey apart from the delay at the start.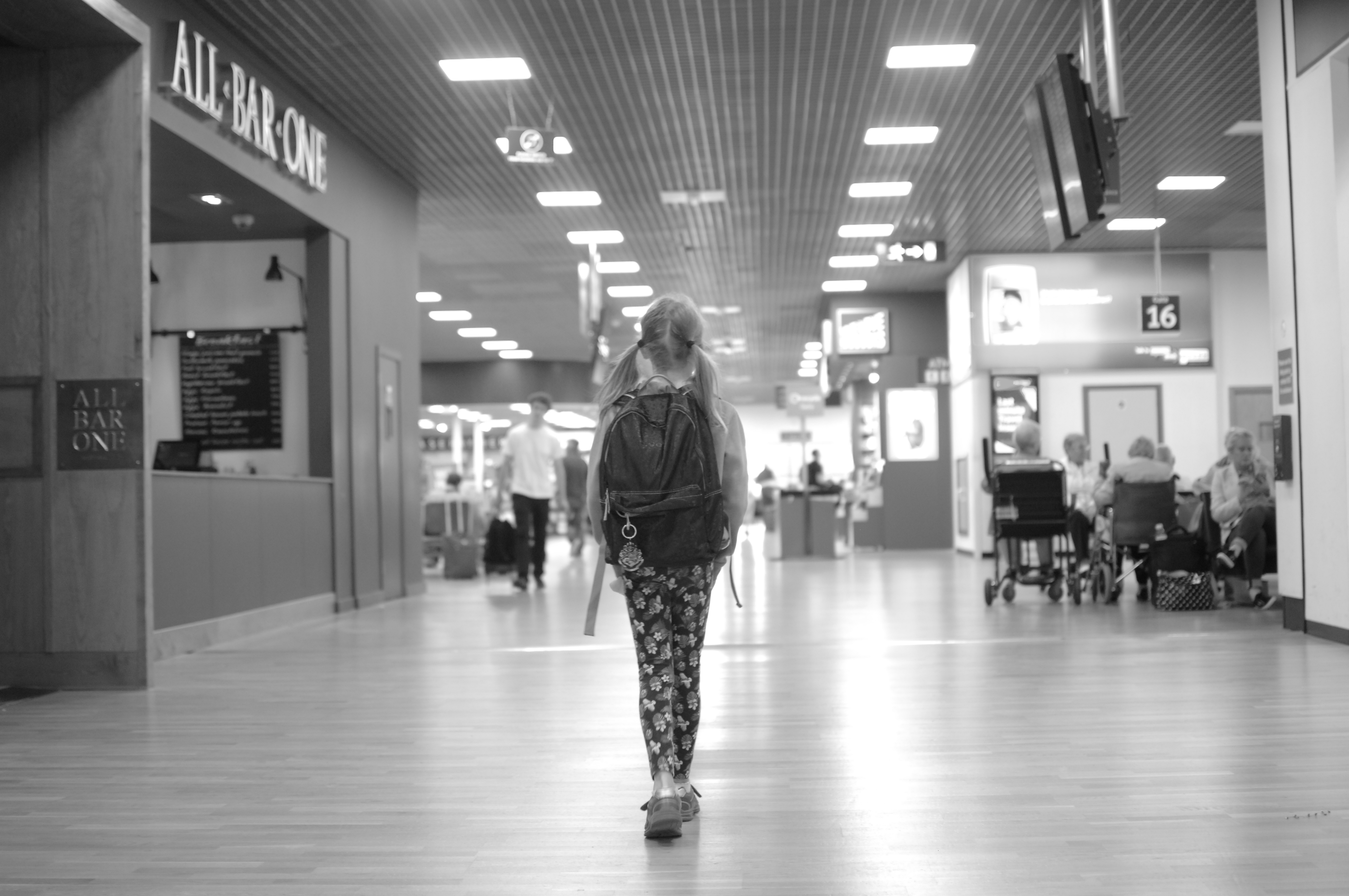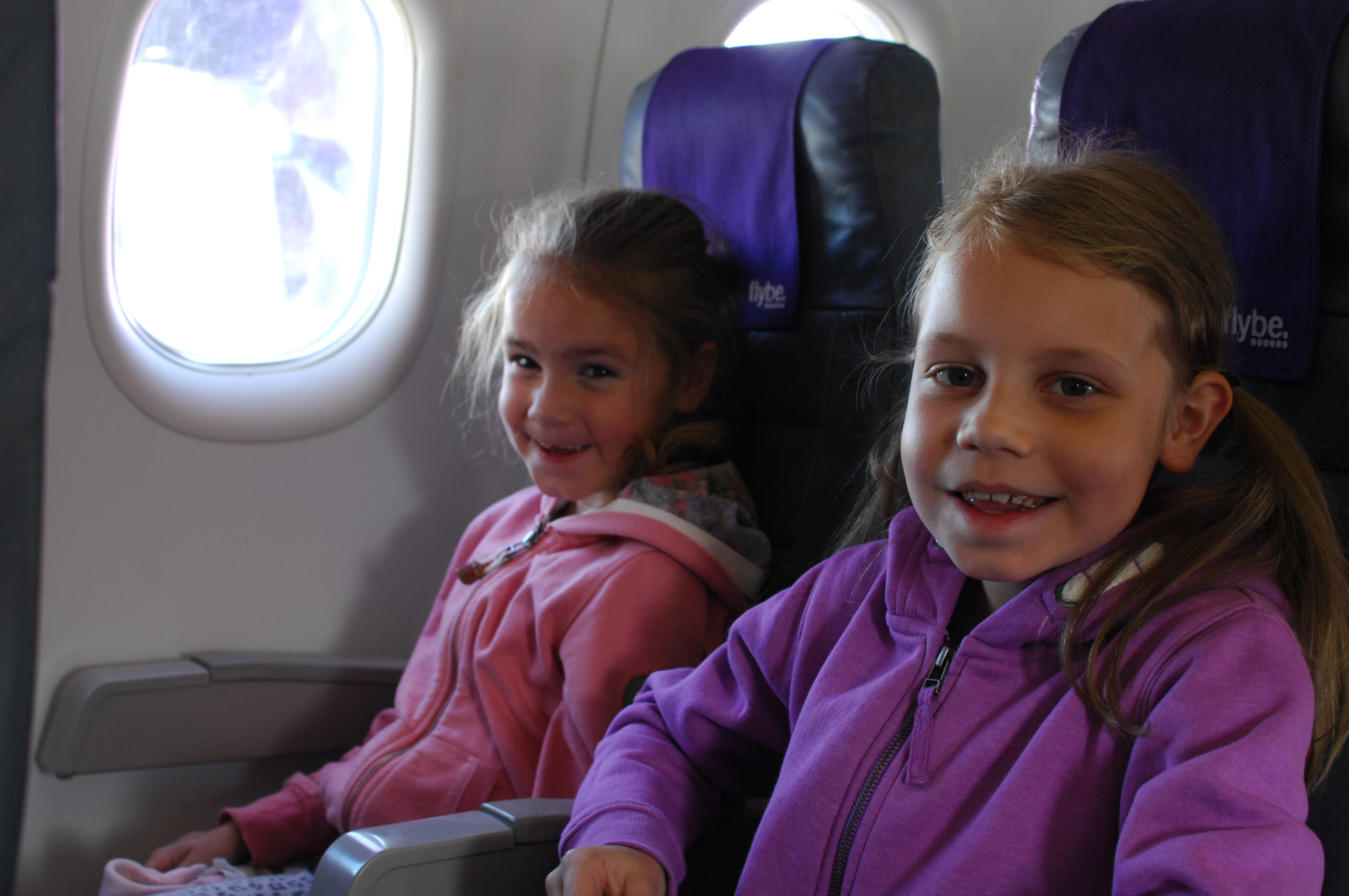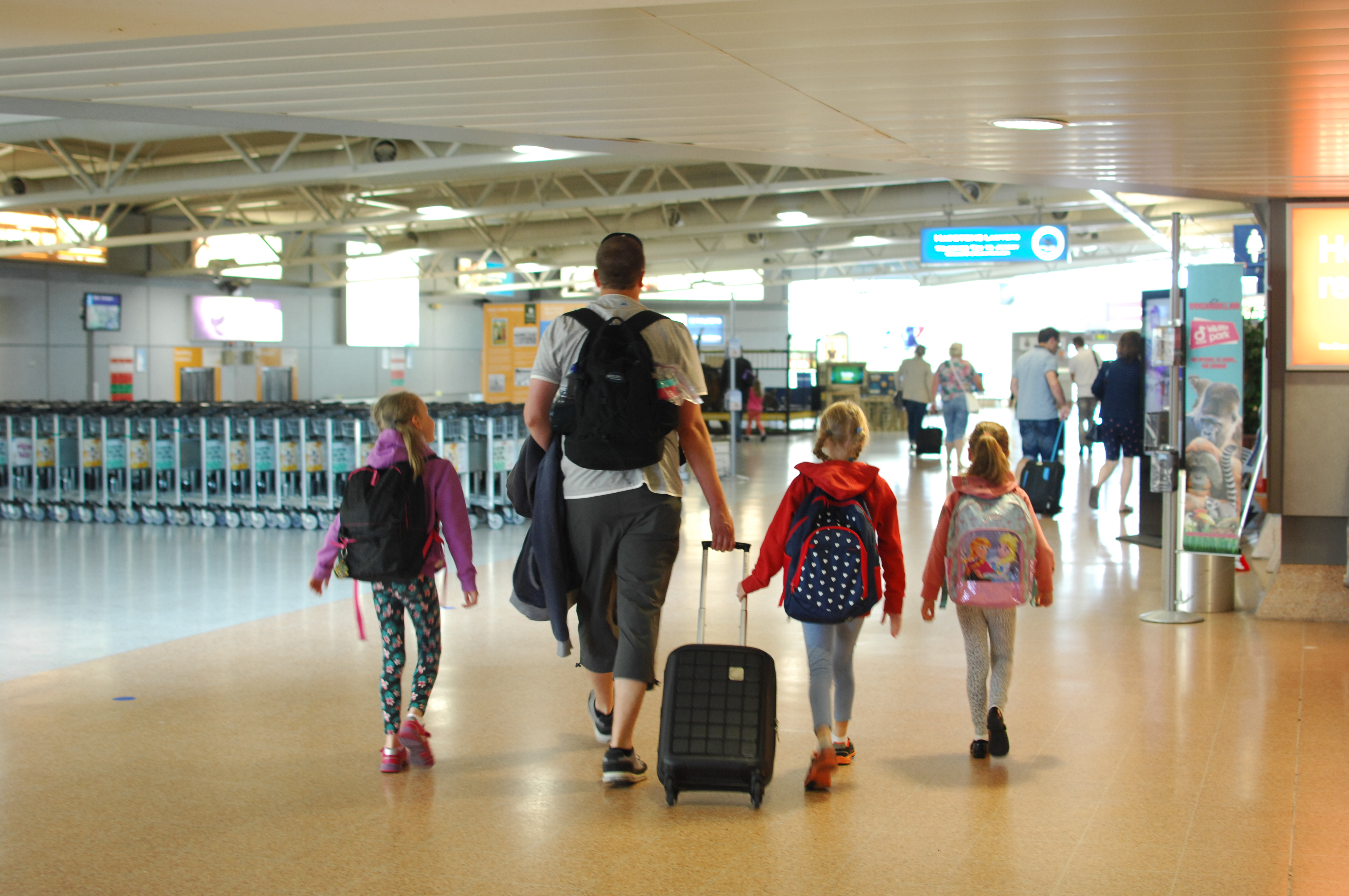 We knew we couldn't get into our accommodation until about 2pm, so we'd already planned to head into St. Helier, Jersey's 'capital', to find the Tourist Information Office – I wanted to find out a bit more about the parking rules on the island (actually easier than I first anticipated) and to pick up some leaflets about places to explore and things we could do.
Afterwards we had a wander through Albert Harbour, stopped to look at the Liberation Square sculpture and then opted for an early-ish lunch at Costa in Liberty Wharf.  The super-early start was catching up with us a bit by this point, we were a tiny bit grumpy from missing so many turns and getting a bit lost while we figured out the inbuilt satnav in our car and we needed something quick and familiar for the girls.
It turned out to be a great idea as Liberty Wharf housed a gorgeous flower art installation and a beautifully decorated piano that anyone could play.  Of course the girls couldn't resist having a go (I'm sure the other diners were thrilled with that!) and when their paninis arrived some other people sat down to play and we were treated to some lovely music.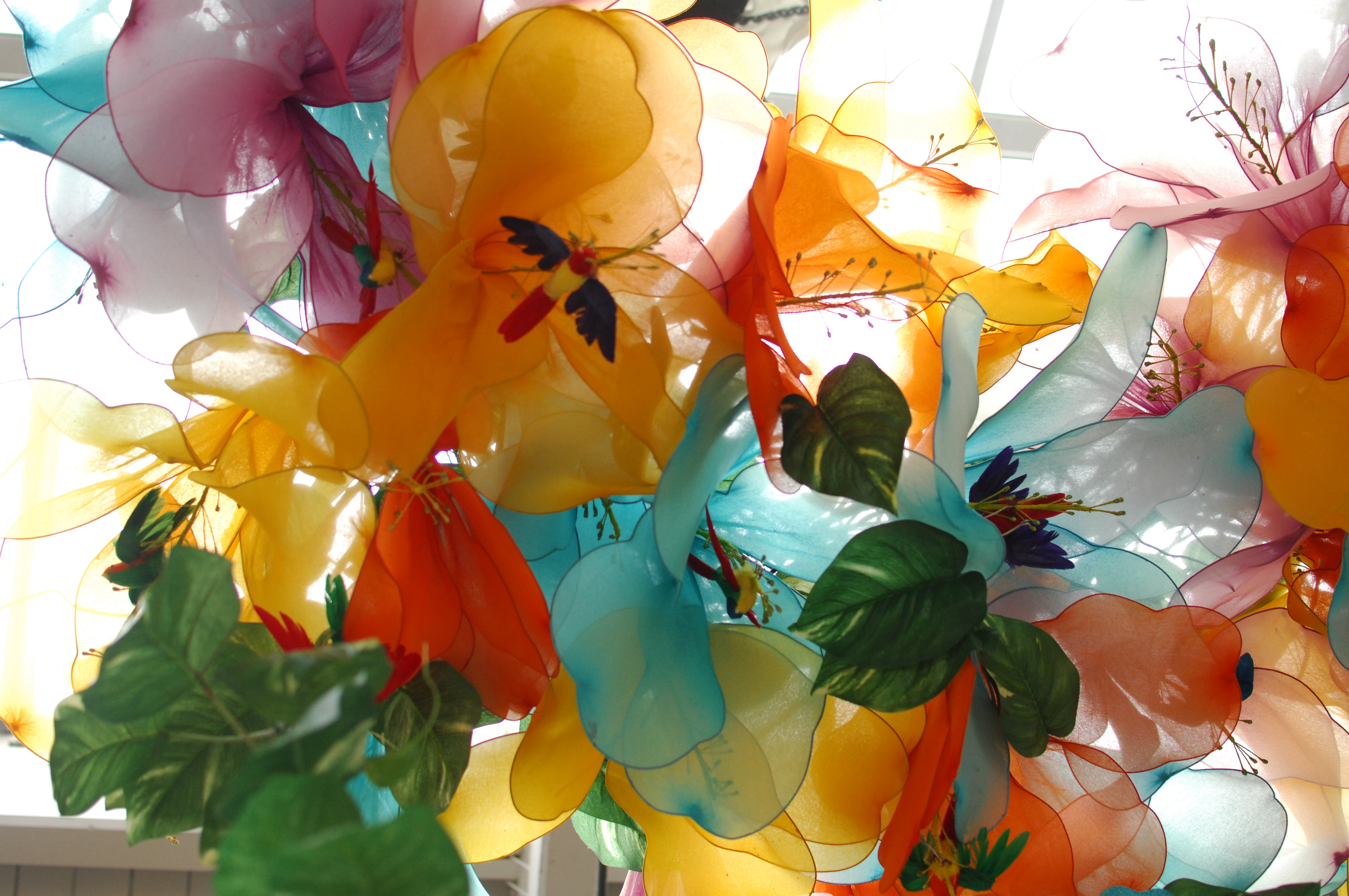 Just as we finished eating I had a phone call saying our accommodation was ready for us earlier than expected.  The timing couldn't have been more perfect so we headed over to Woodland Barn (via a few more missed turnings, three point turns and muttered swear-words) to get settled in.  We headed out again briefly to get some food supplies and then spent the rest of the afternoon playing in the garden, relaxing in the hot tub and watching the sunset.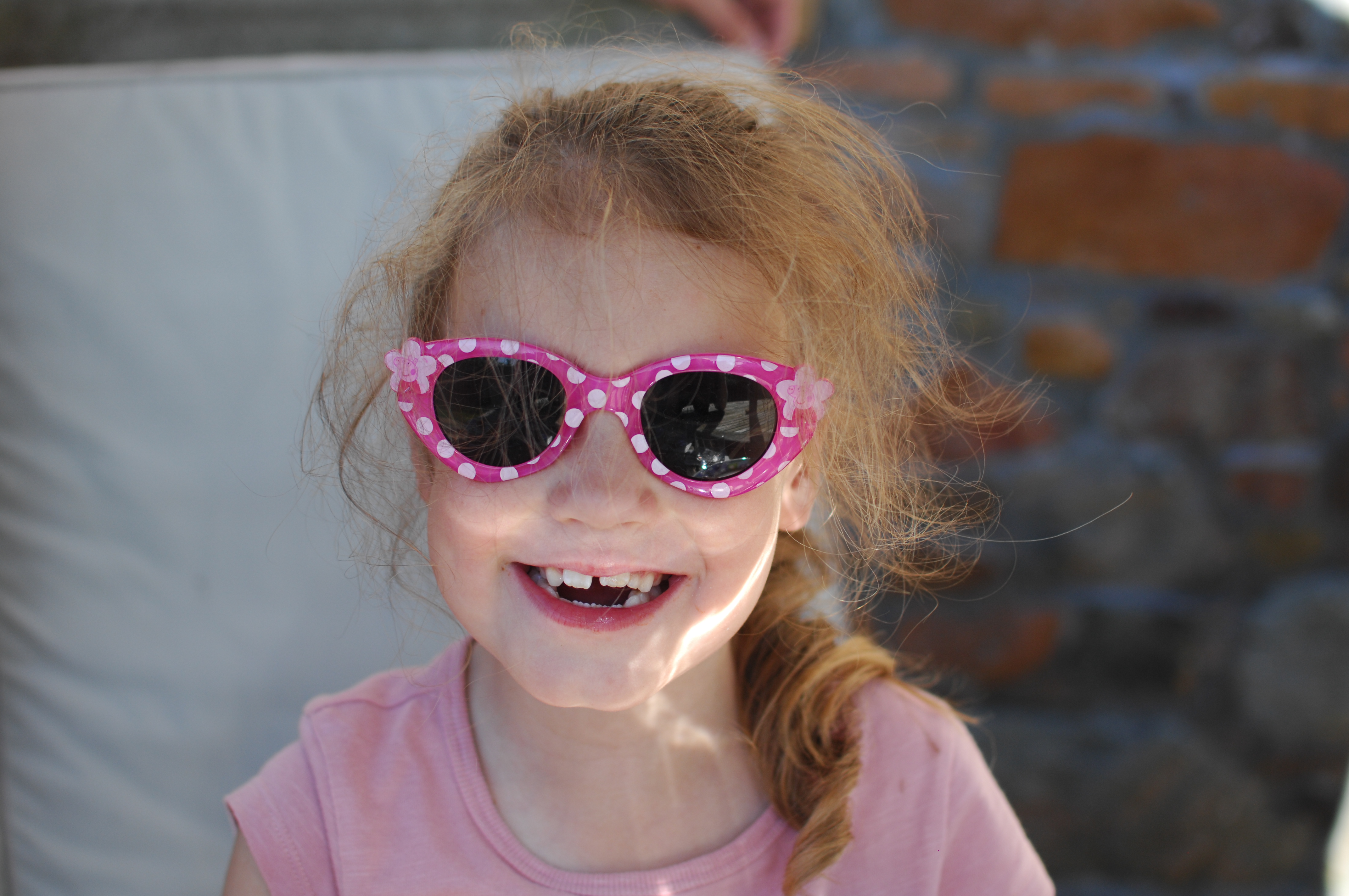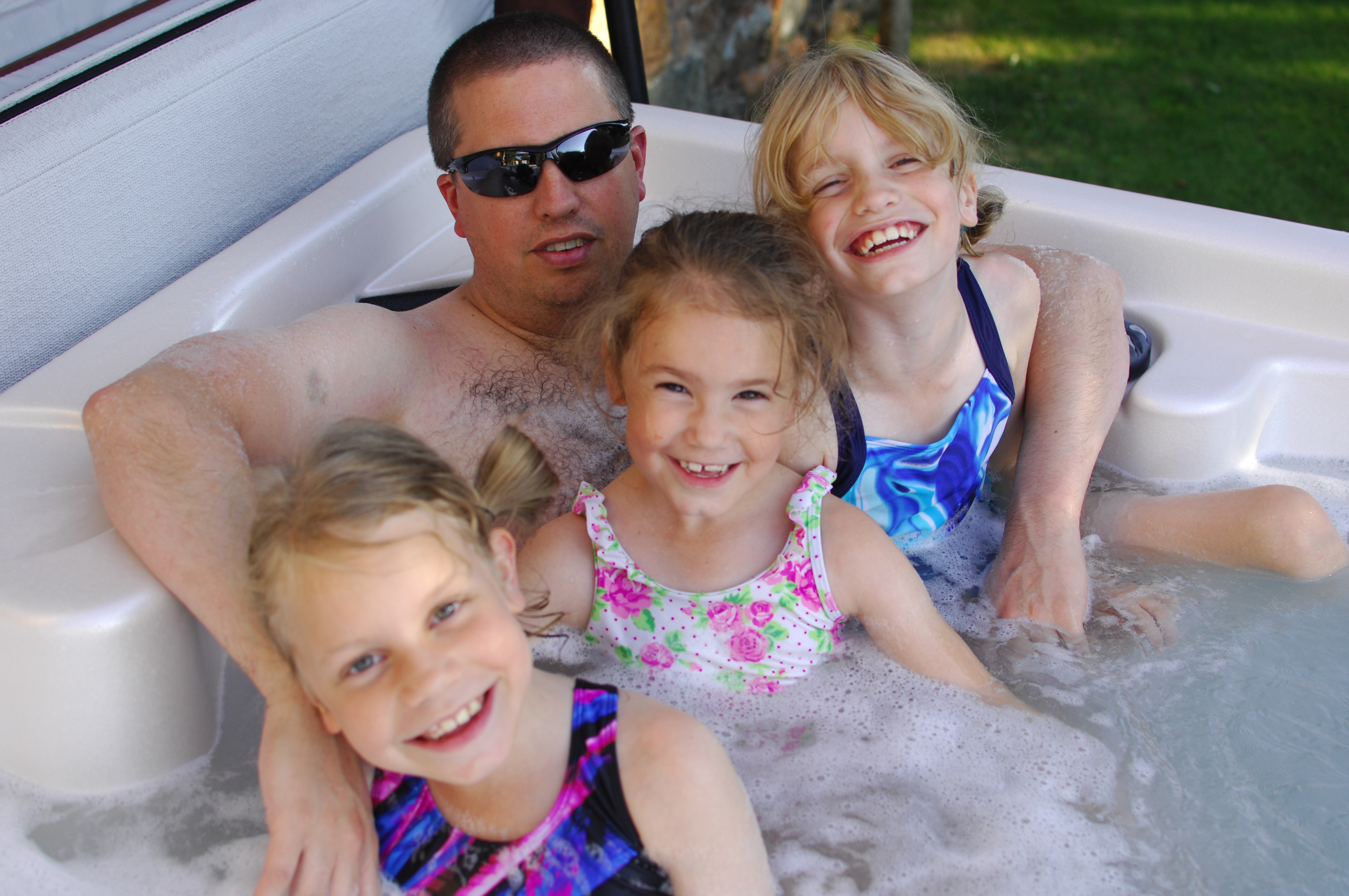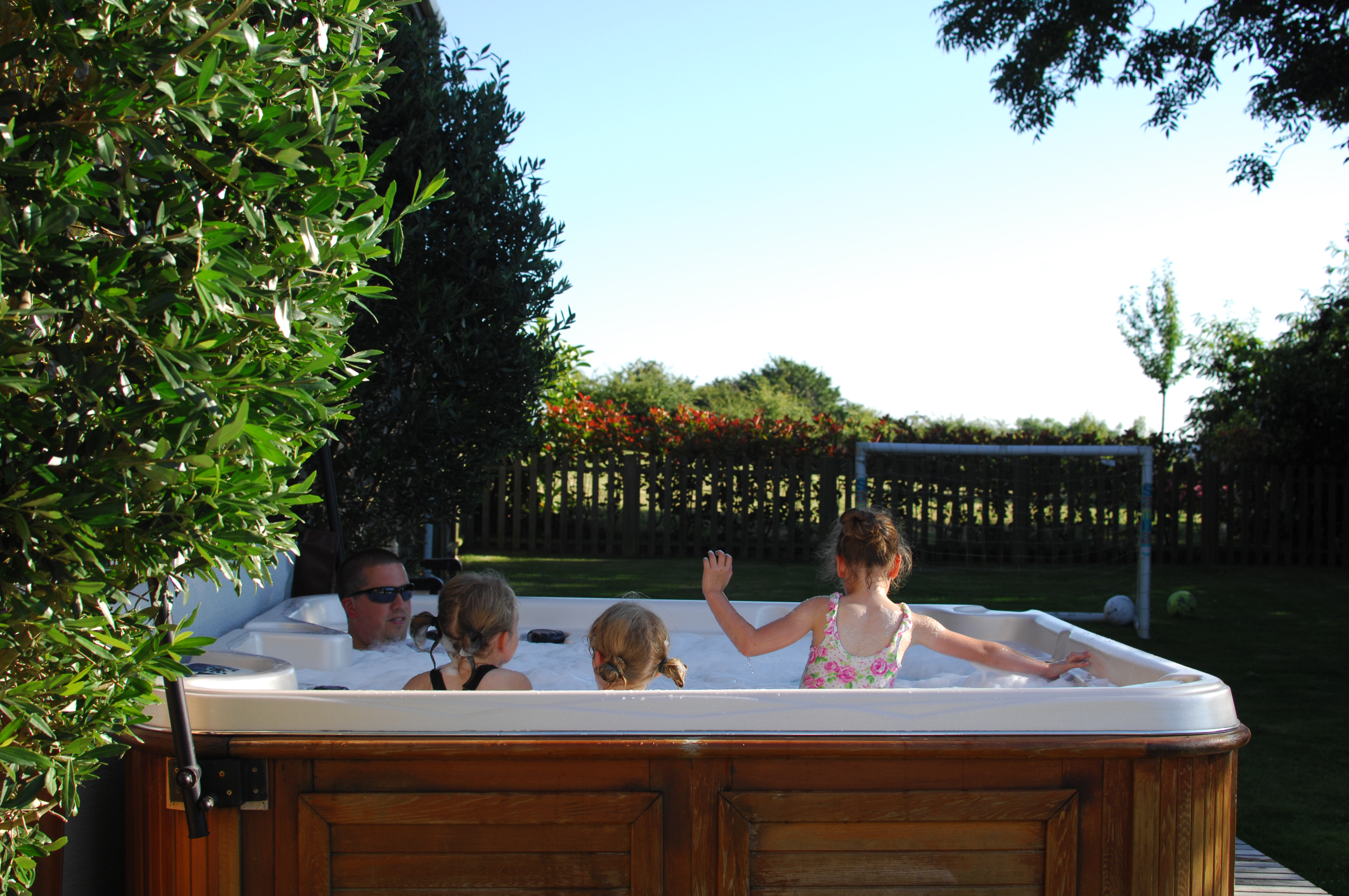 SUNDAY
Despite the long and tiring day yesterday, the girls were up ridiculously early.  We had a pretty lazy morning and decided to head out to explore the North/North West coast of the island.  Cue epic meltdowns.  Still, once they'd got that of their systems, we made it to The Devil's Hole. 
A short walk down a tree-lined path led us to the huge statue of a devil standing in a pool.  Legend has it that the statue was originally the figurehead of a ship that wrecked on the nearby coastal rocks in 1851.  The figurehead allegedly washed up into the Devil's Hole – a natural blowhole – and was found by a local sculptor, who transformed it into the figure of a devil and placed it in the hole.  The statue has been moved further away from the coast several times since then, but it still had an ominous, eerie, almost supernatural feel to it.
We continued down the path and it opened out into the most spectacular views.  The girls were desperate to catch a glimpse of some dolphins (we'd been told they were sometimes spotted not far from the shore) and while we didn't see any of those we did see a falcon!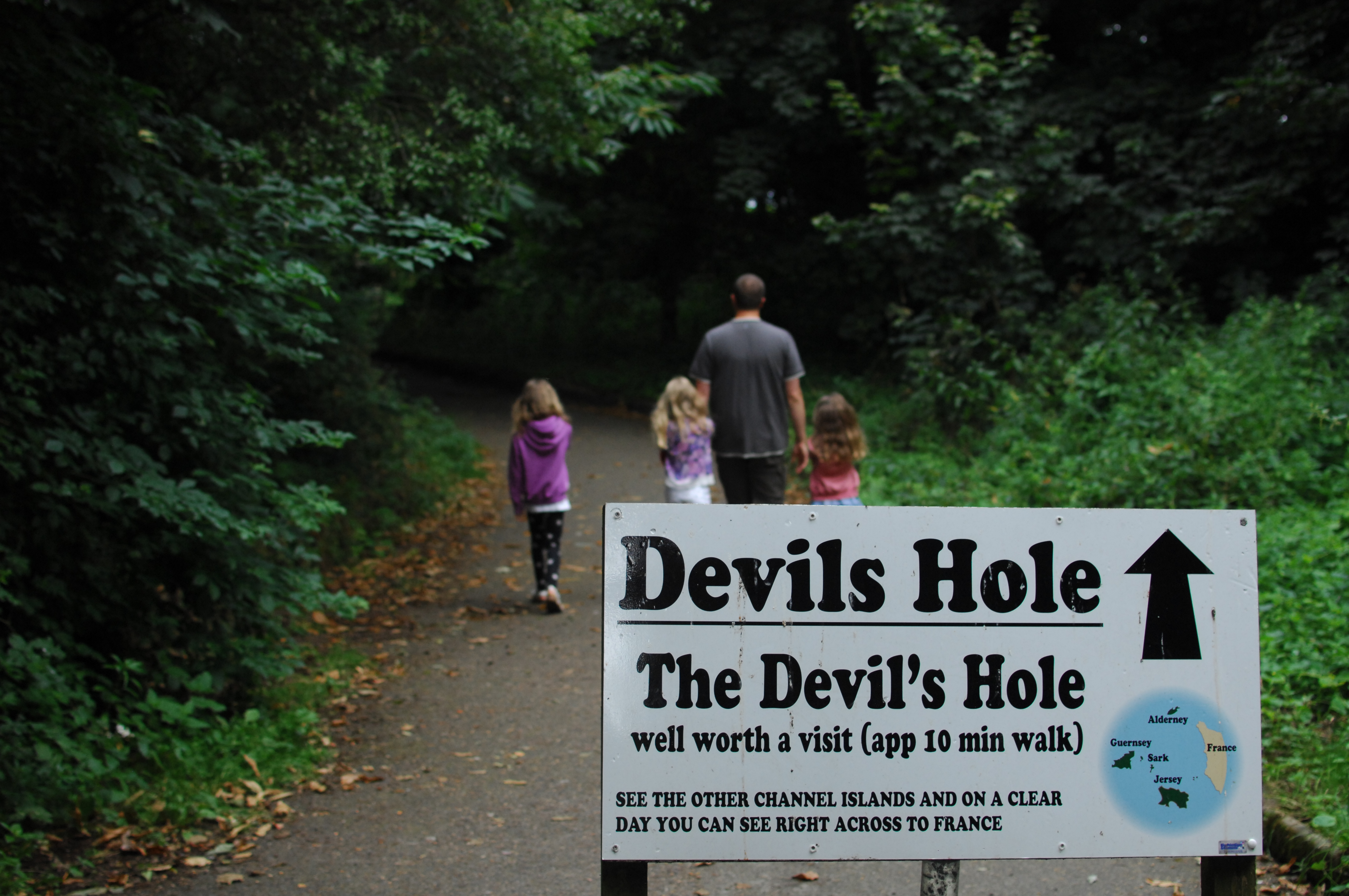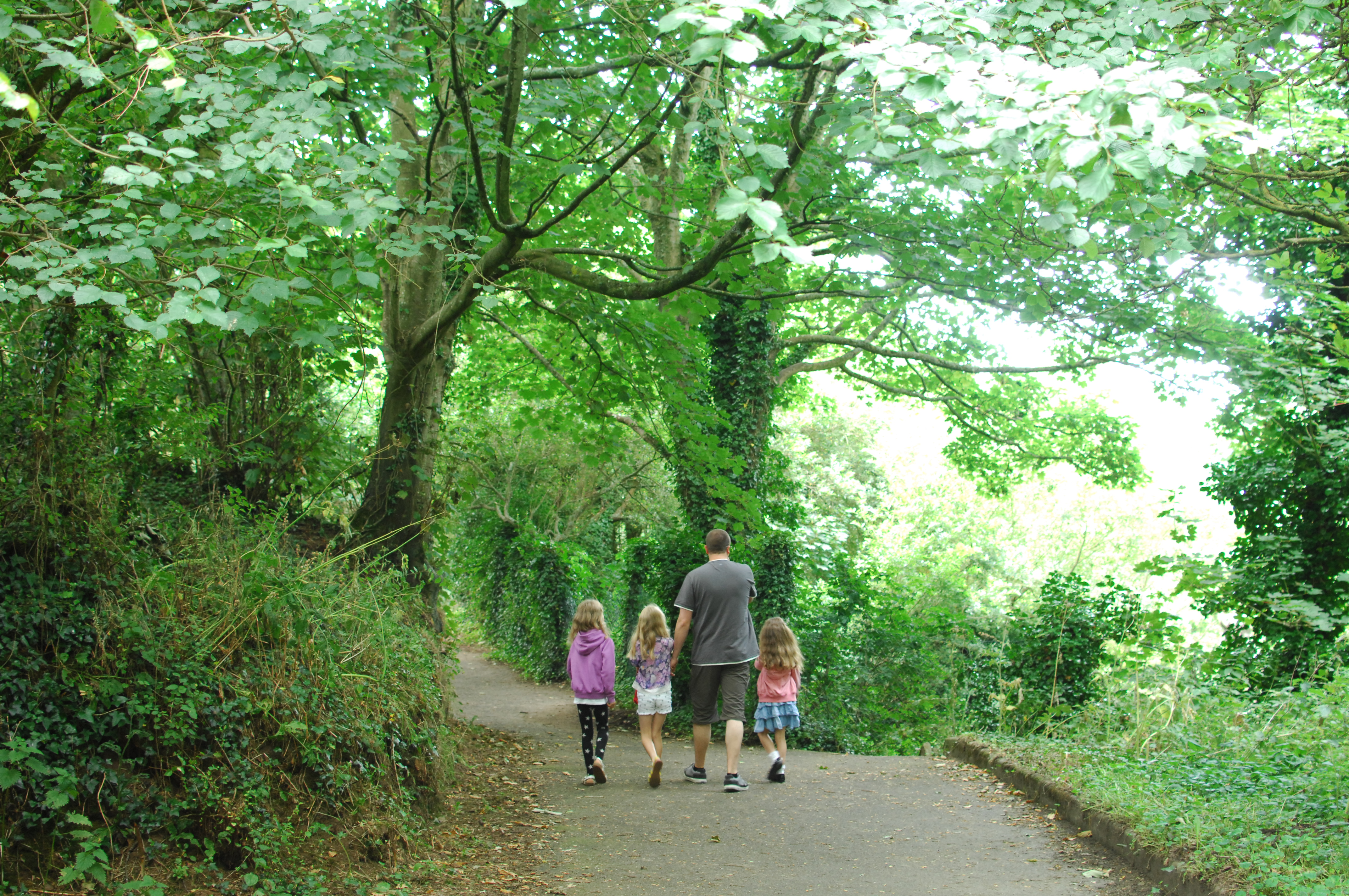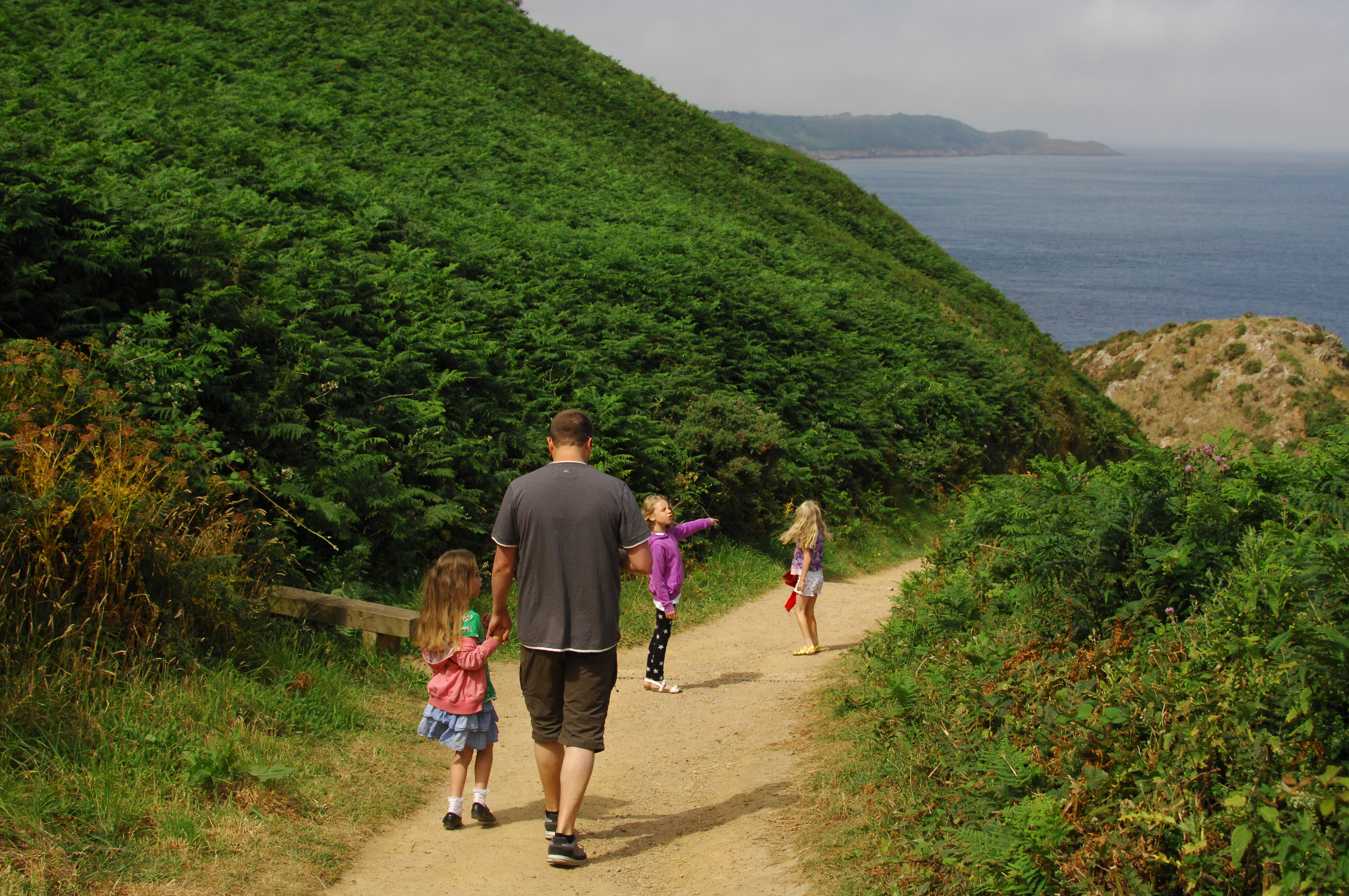 From there we made our way to Greve de Lecq beach, which was beautiful and my favourite beach out of all the ones we visited while we were in Jersey.  We had some lunch at The Seaside Cafe and investigated the souvenier shop where we bought some buckets and spades for the girls and a little magnet for me (I buy one for every new place I visit).  Luckily the tide was on it's way out so after playing in the sand we walked along the edge of the ocean, paddling in the water and looking for shells as we went.  Watching the girls run in and out of the little waves, shrieking with delight, was just wonderful and it's something I'll remember forever.  We spent ages there and then decided to get an ice cream from Colleen's Café (honestly, one of the best ice creams I've ever tasted.  Chocolate brownie= pure yumminess).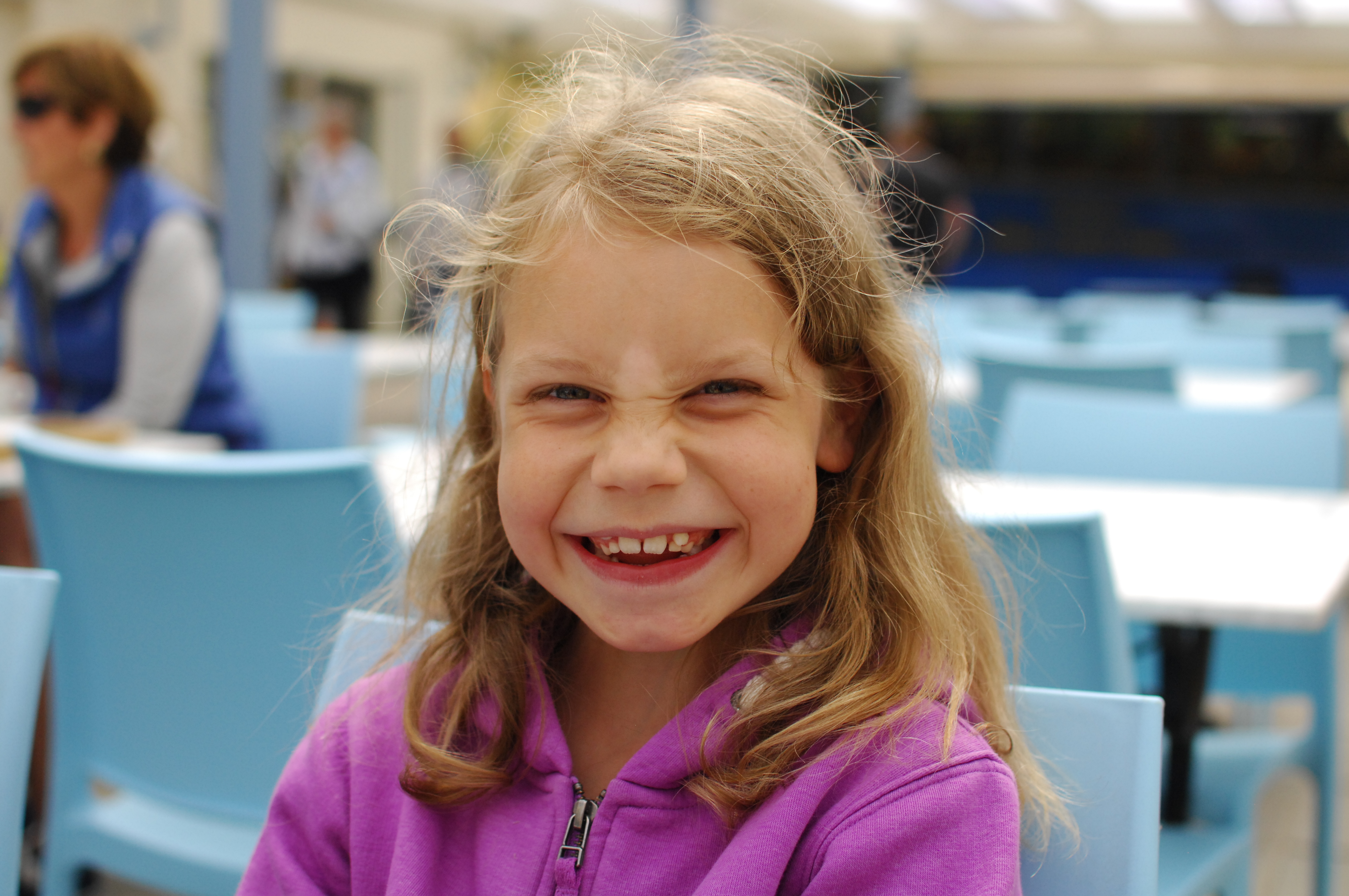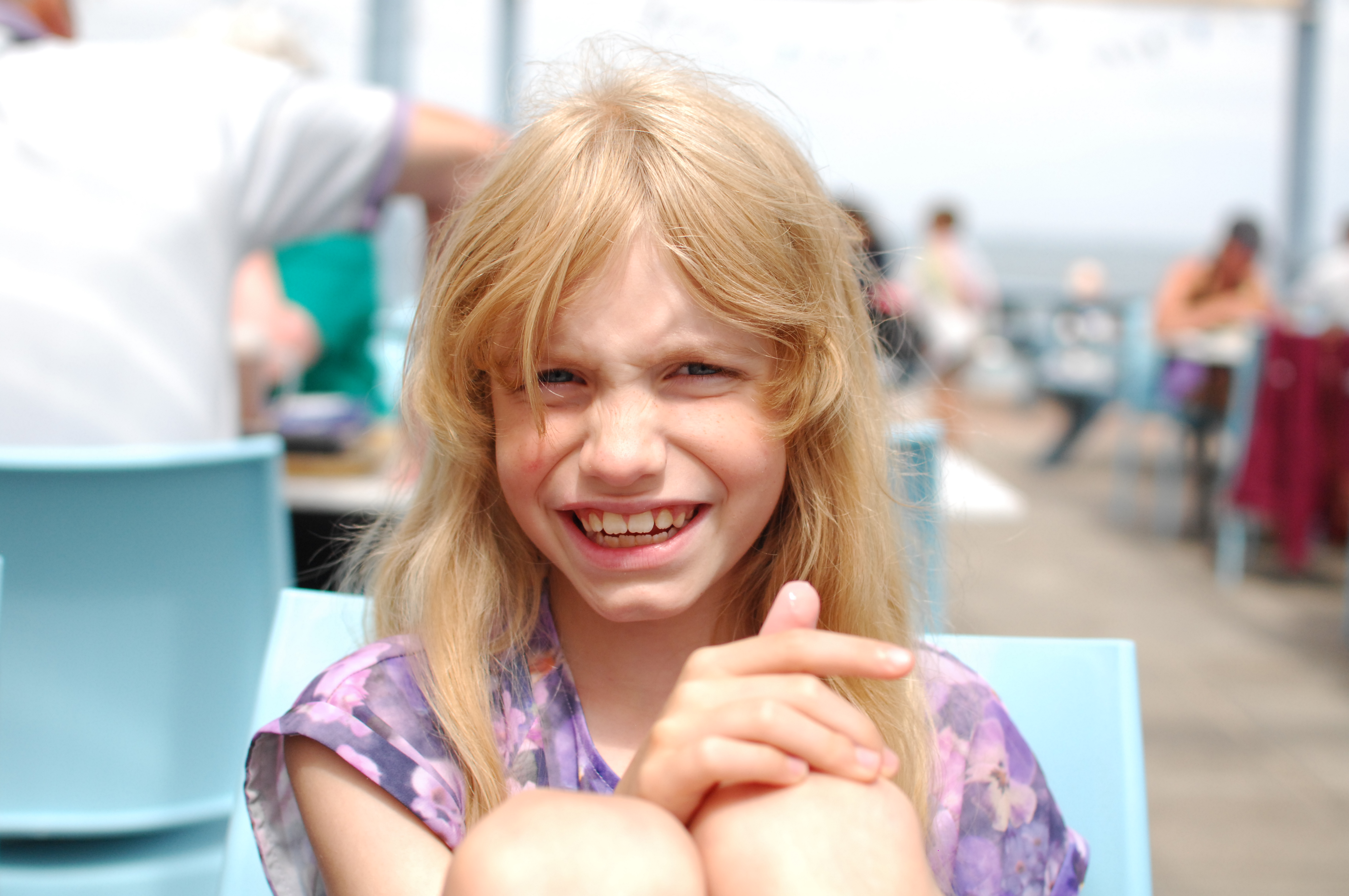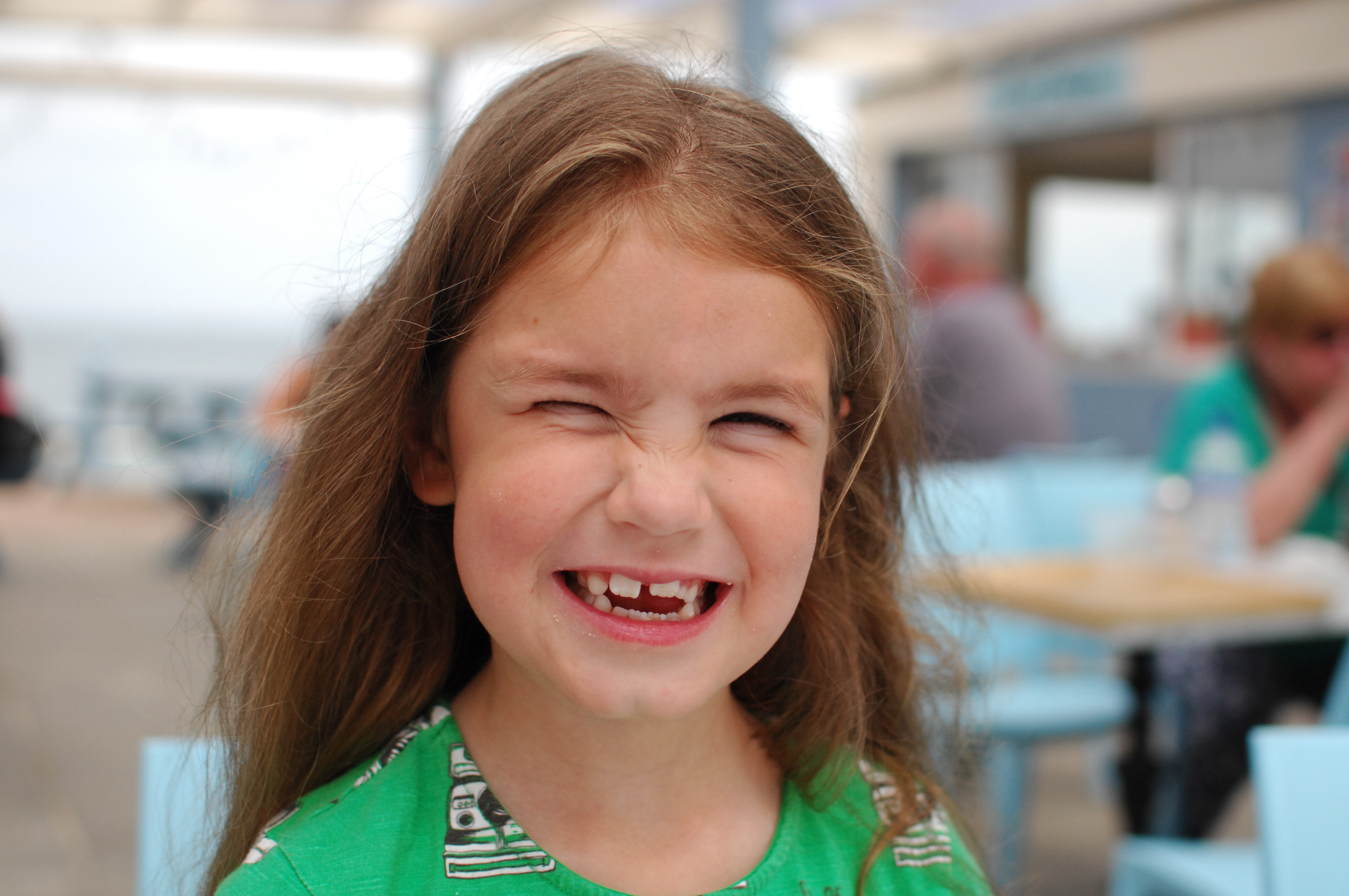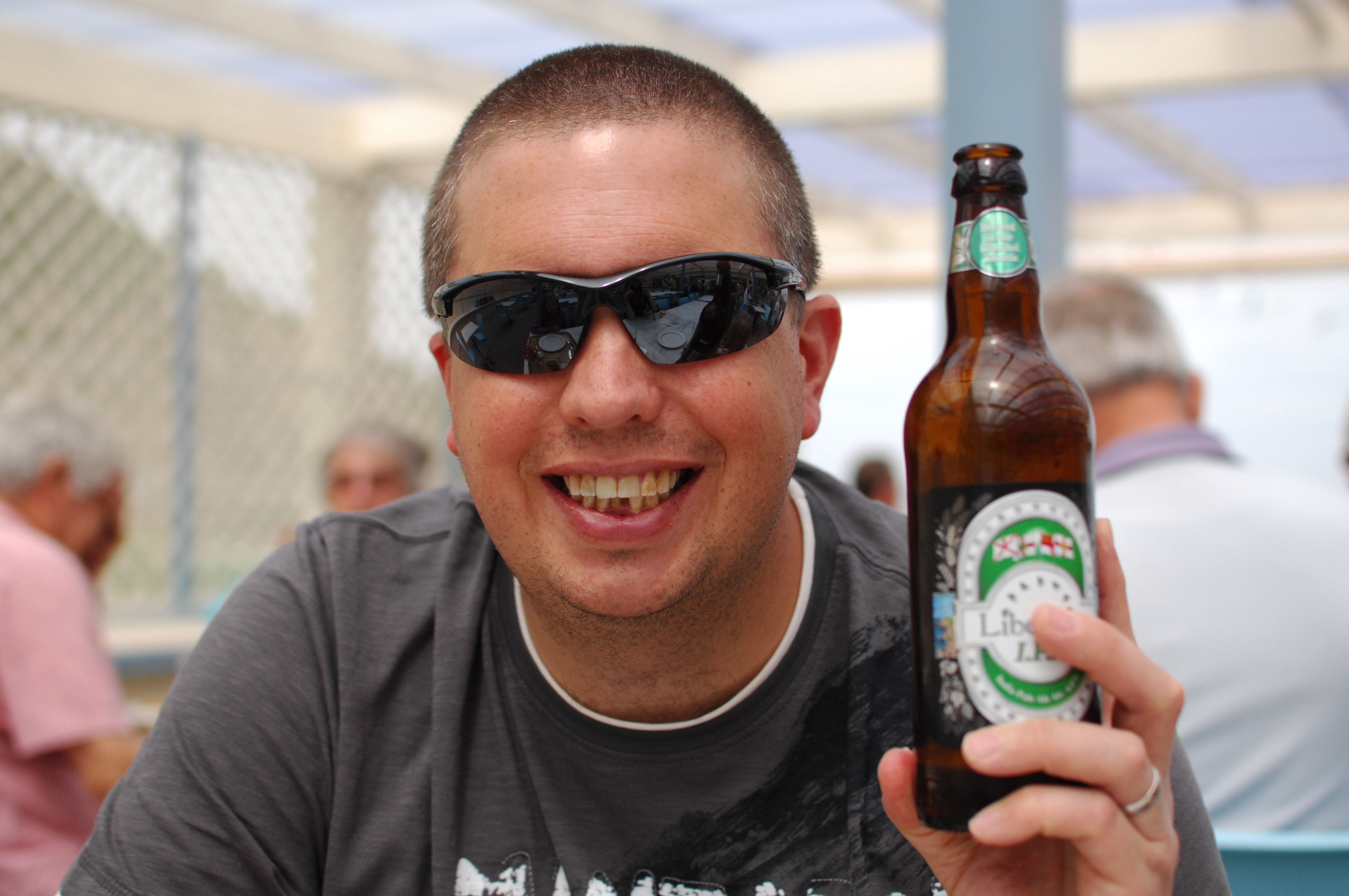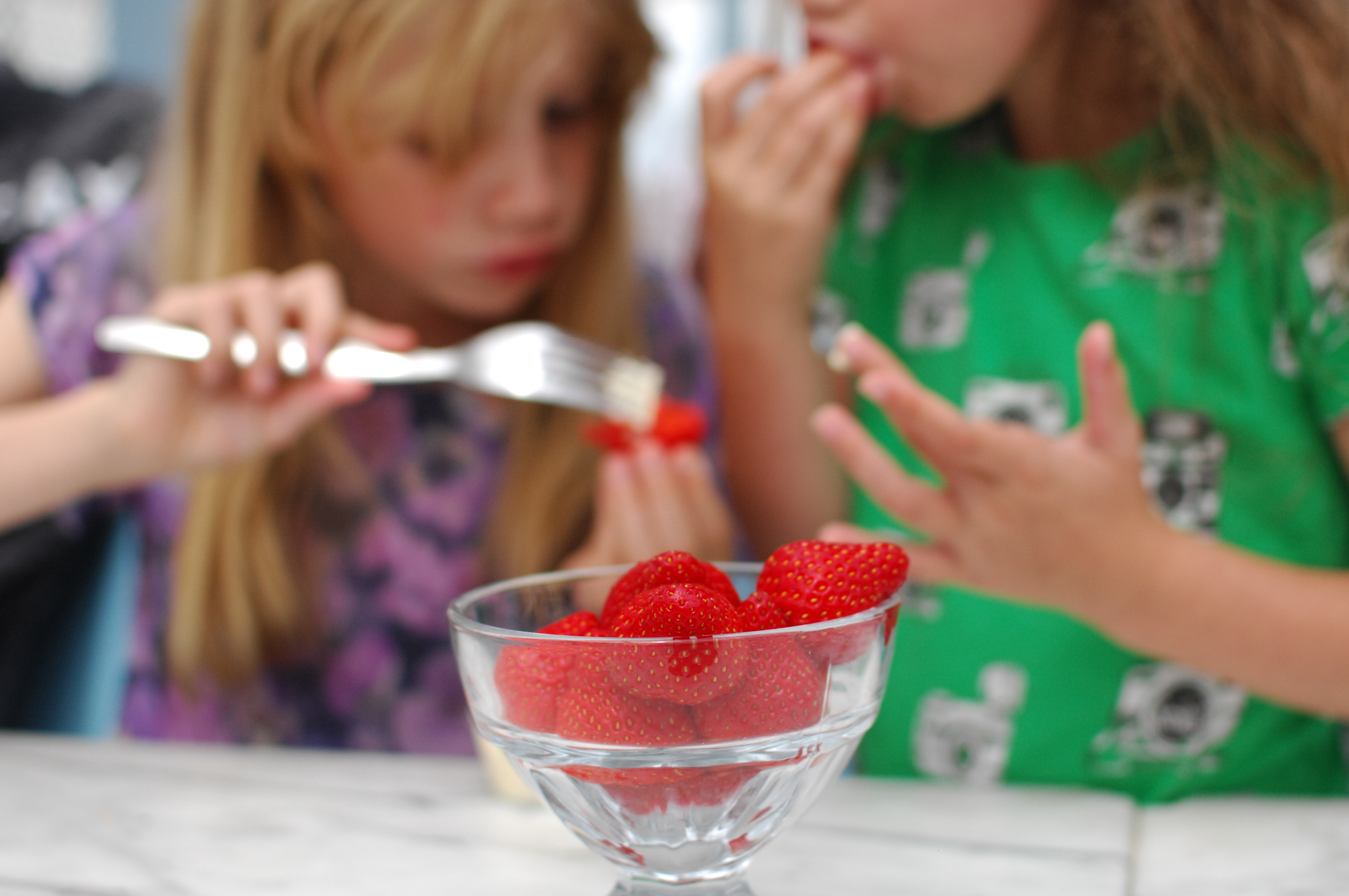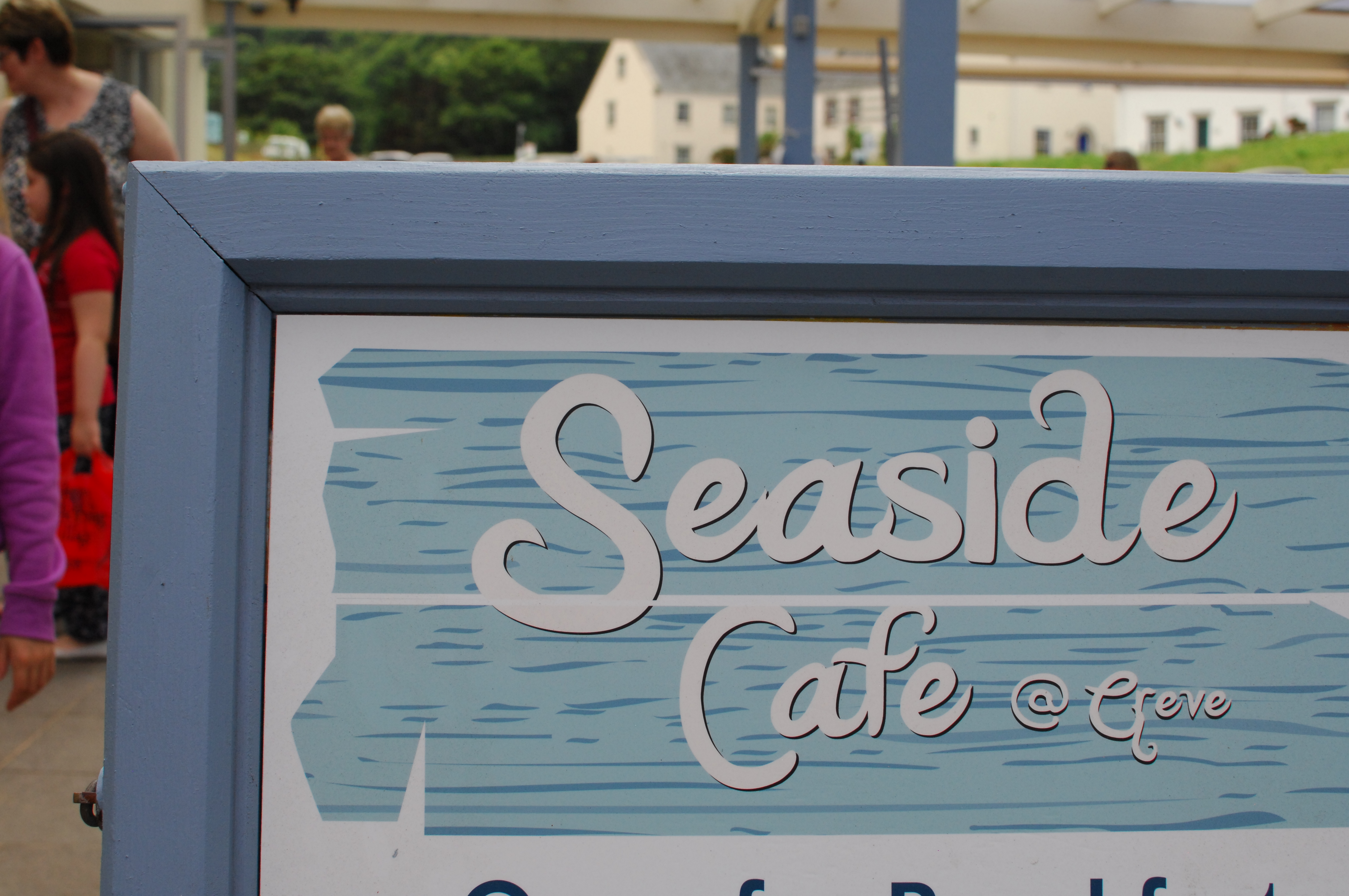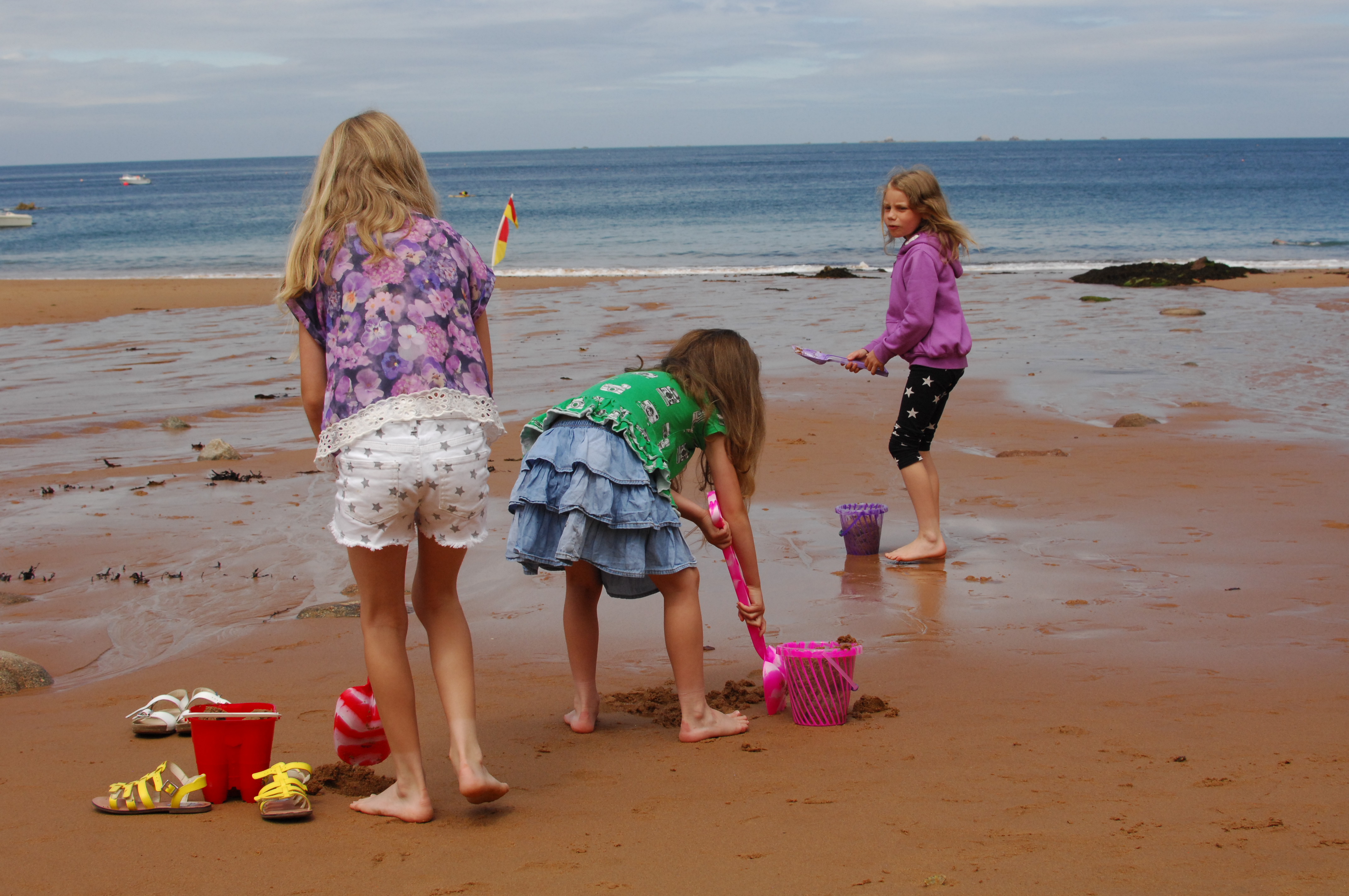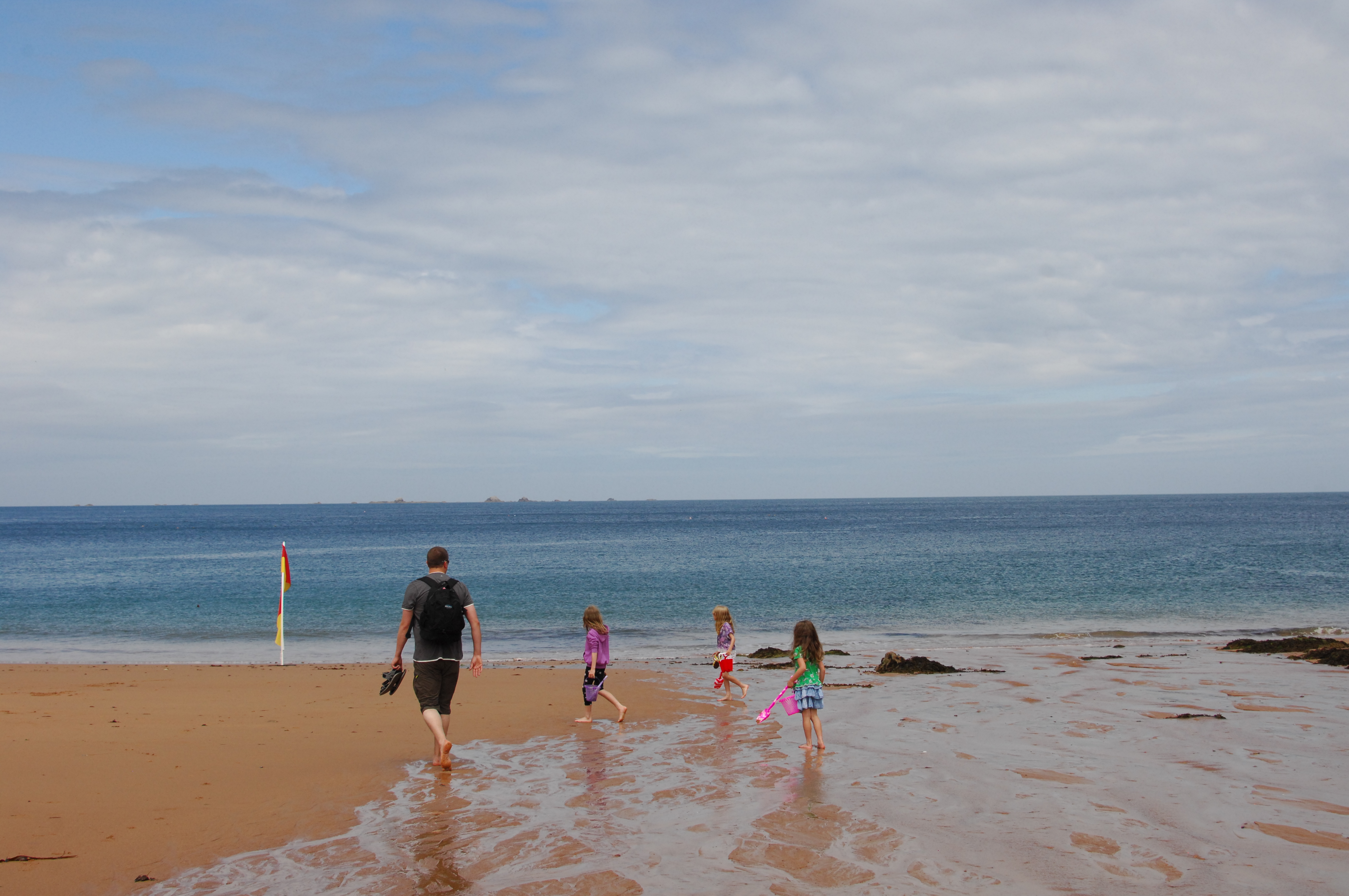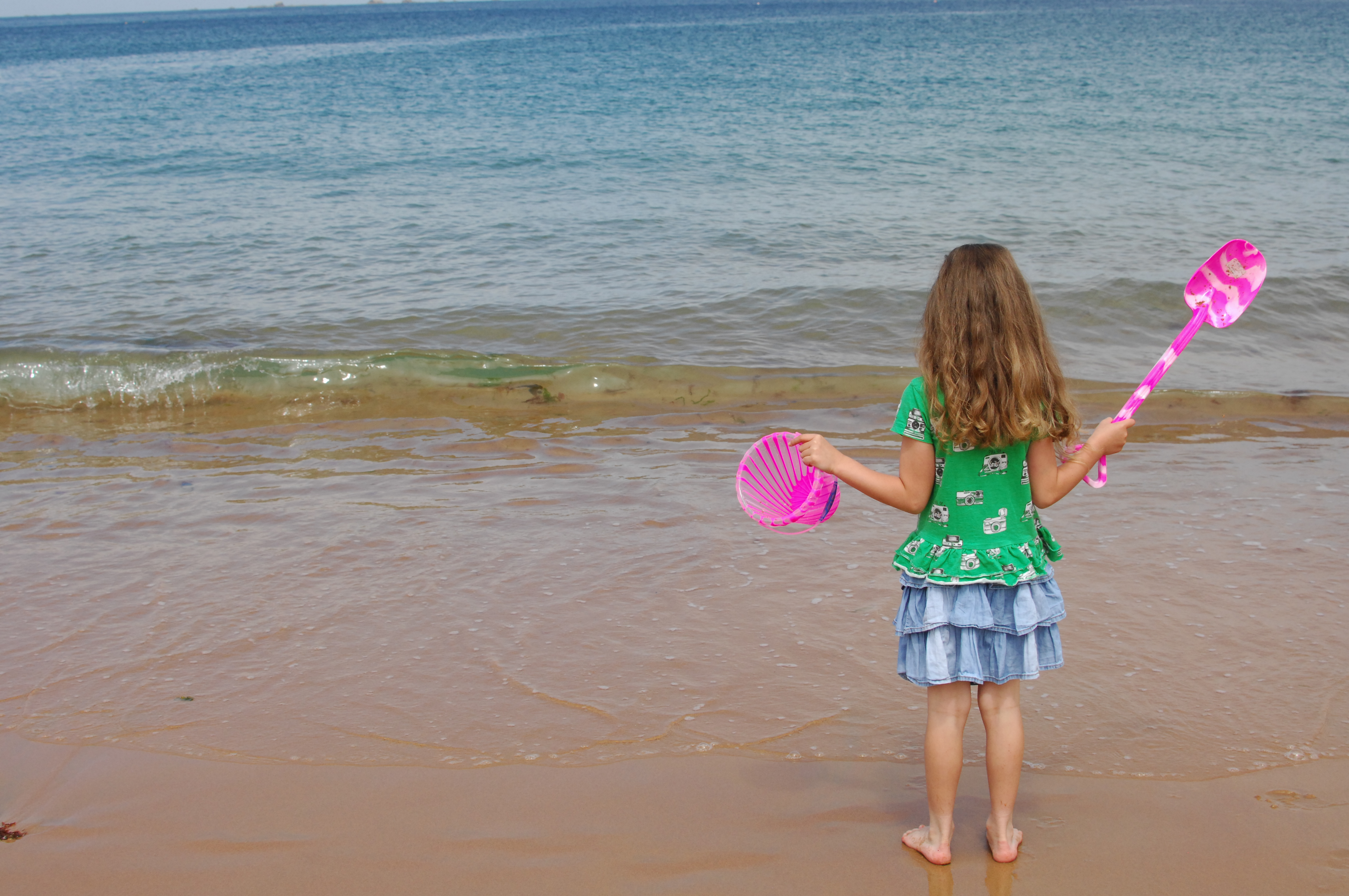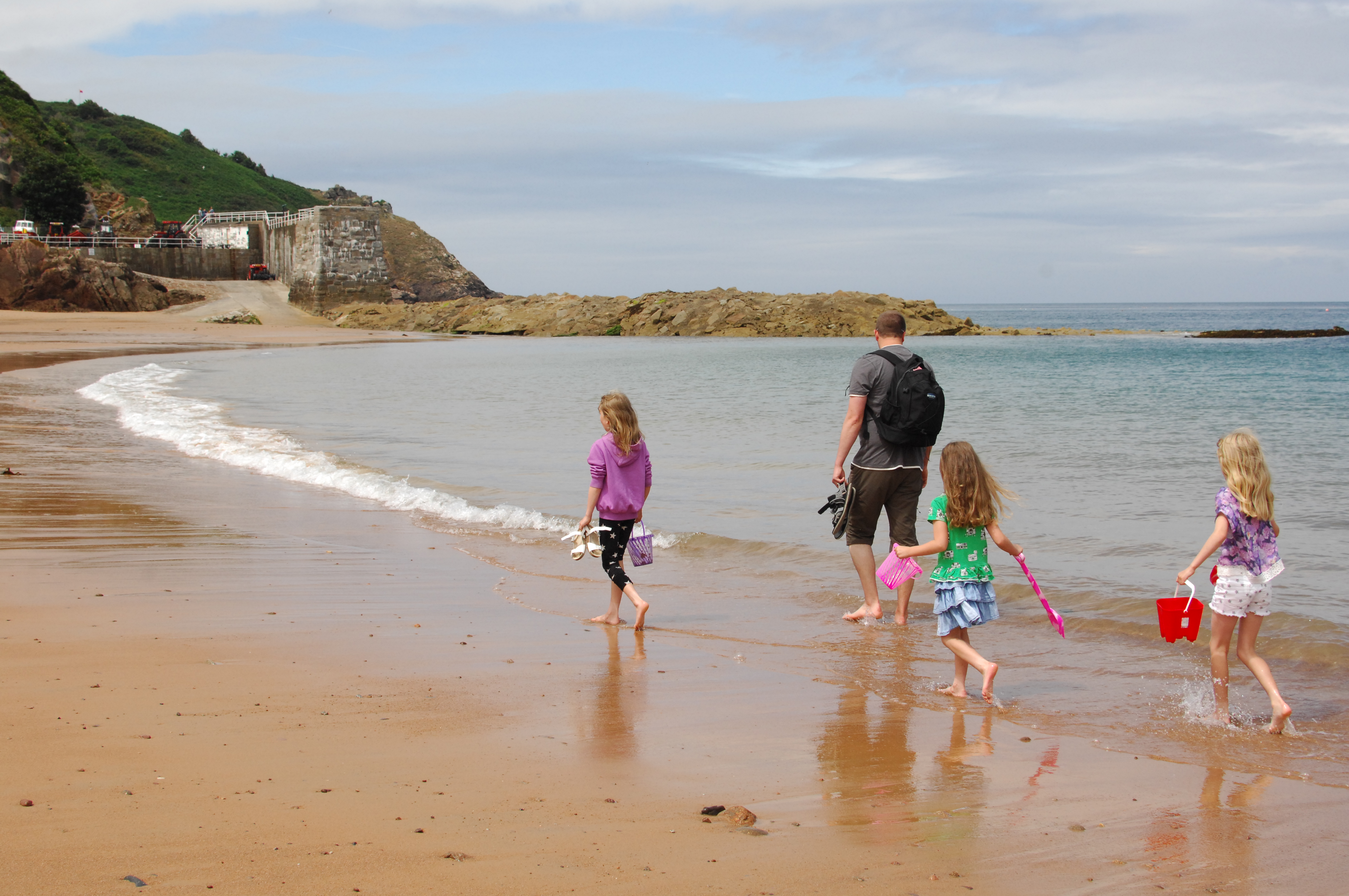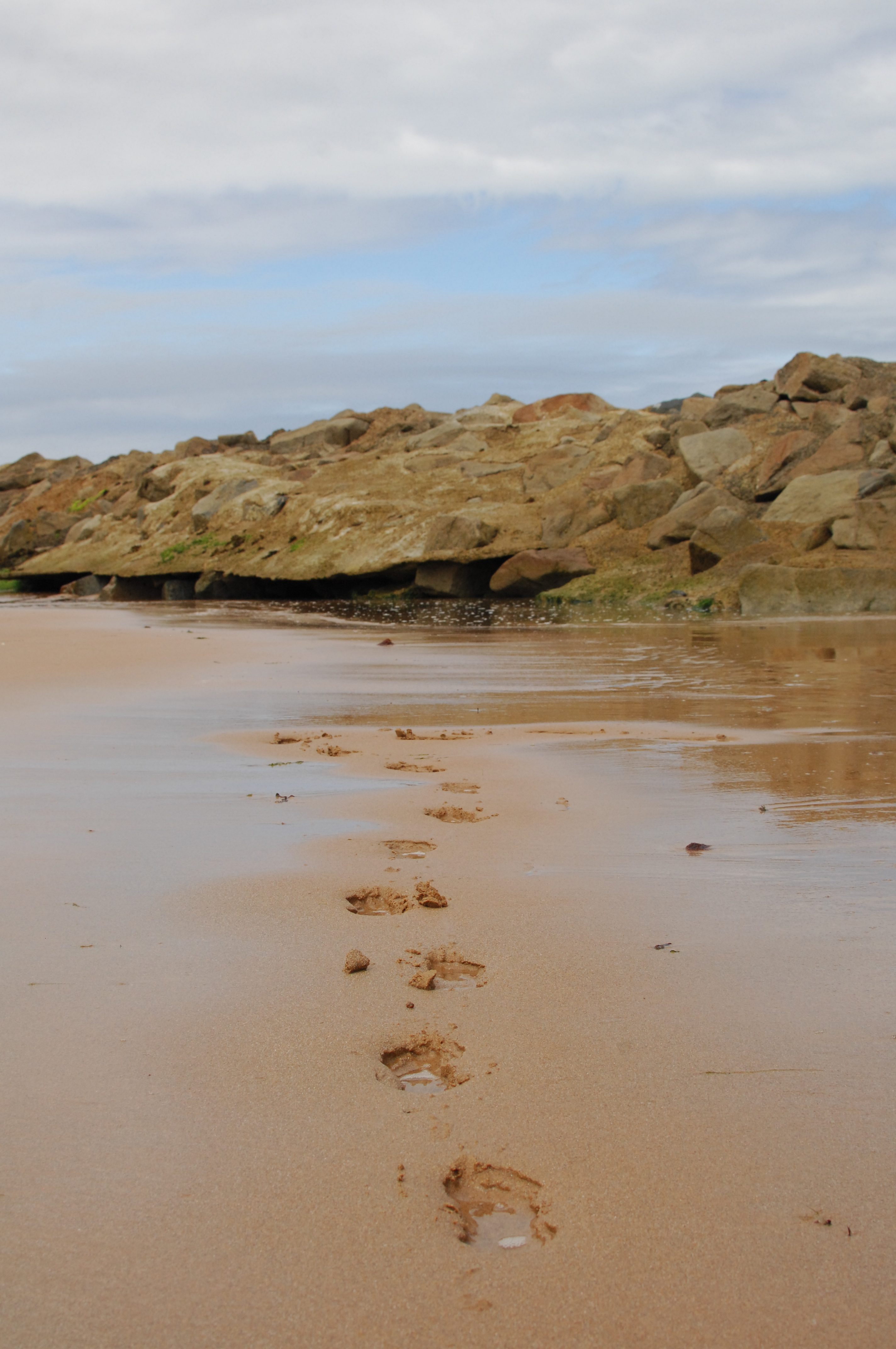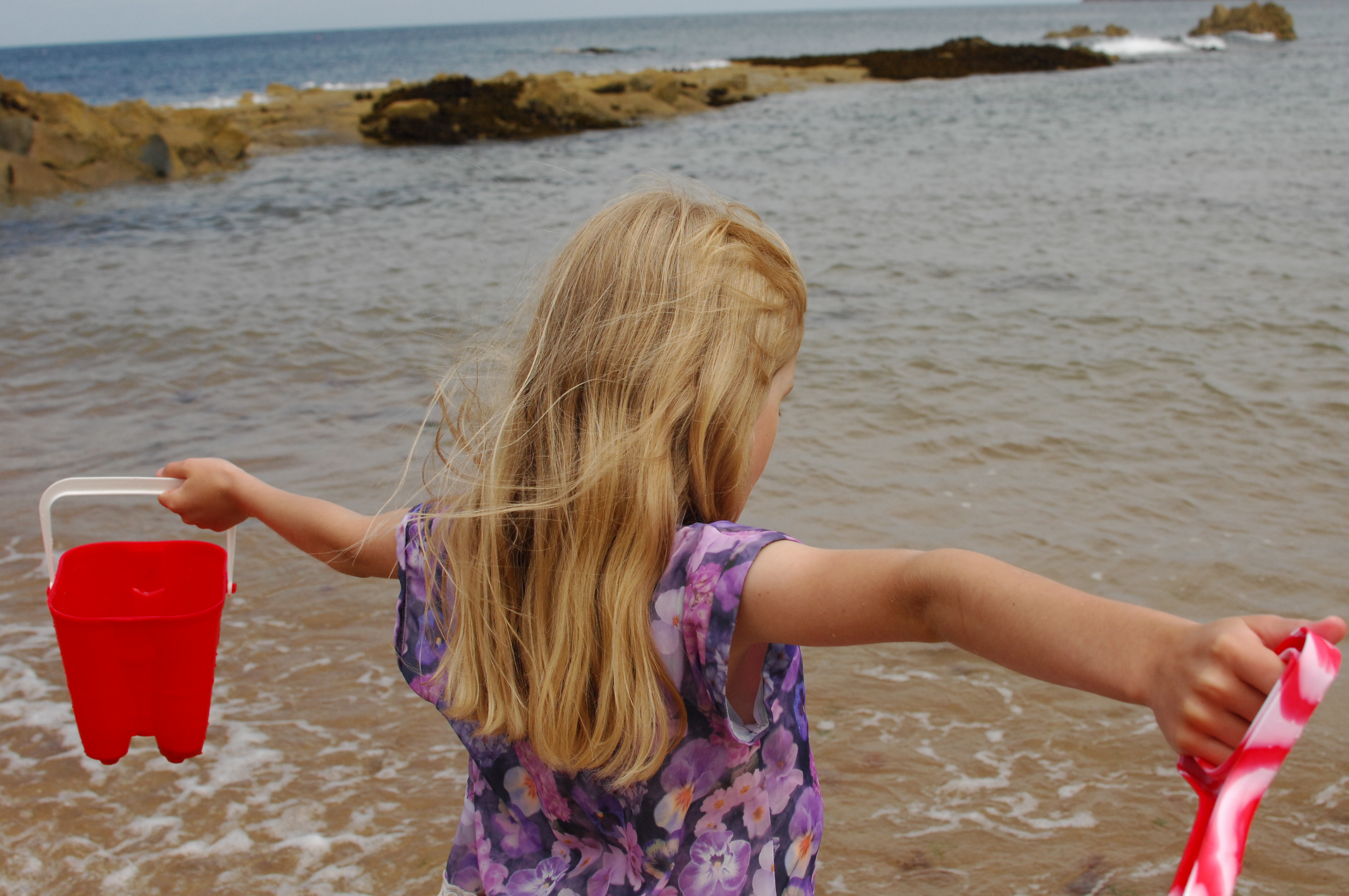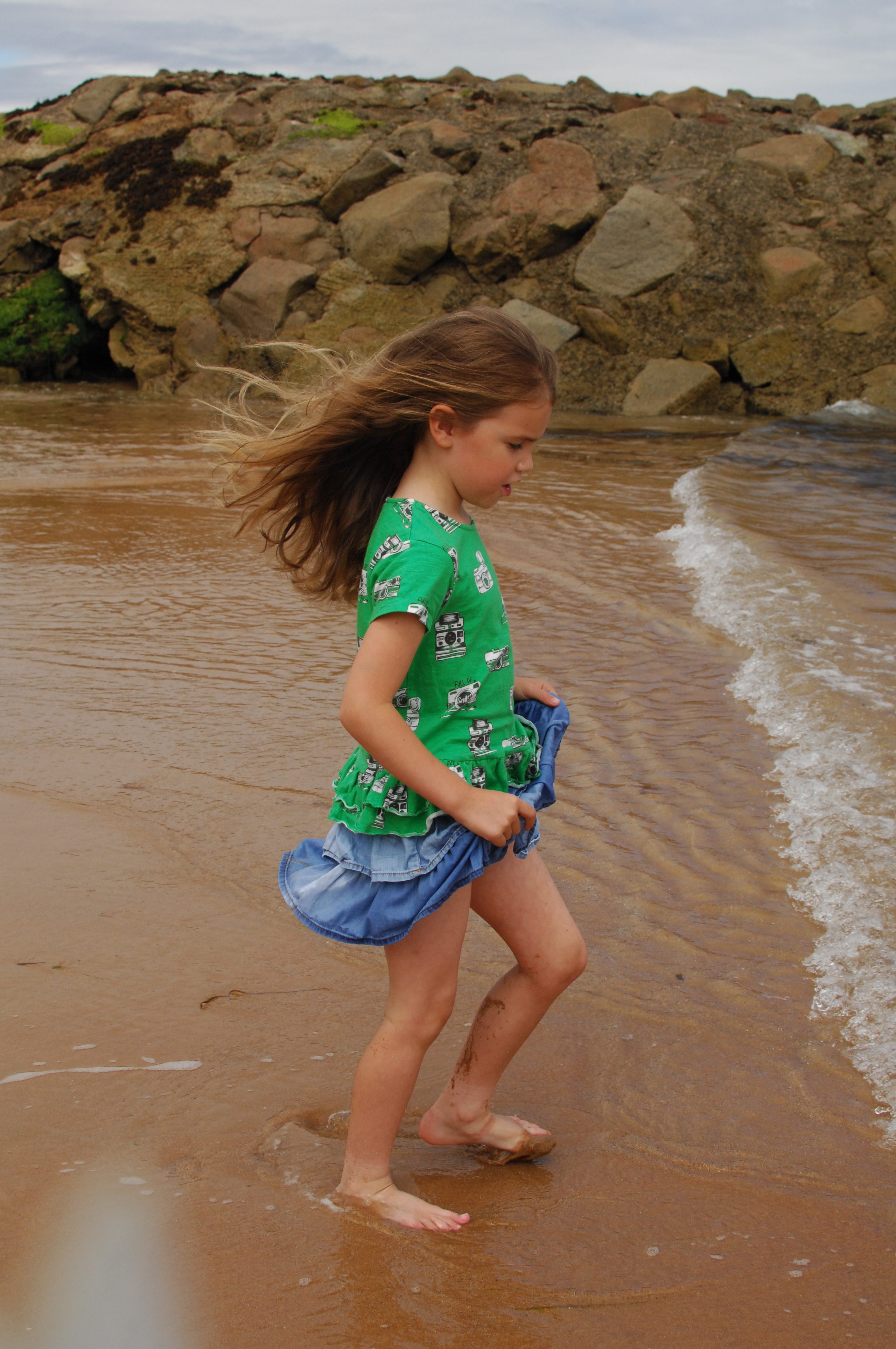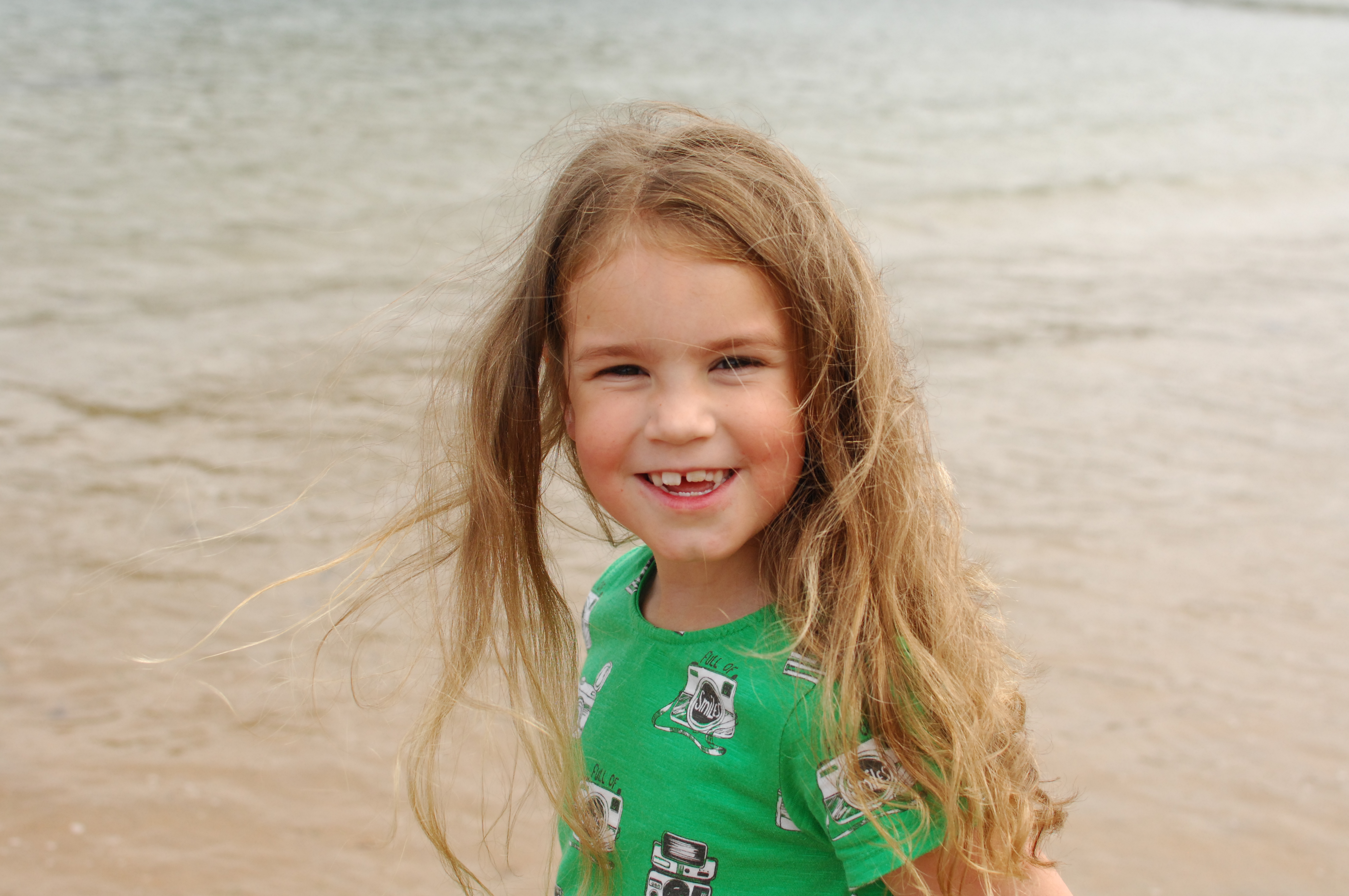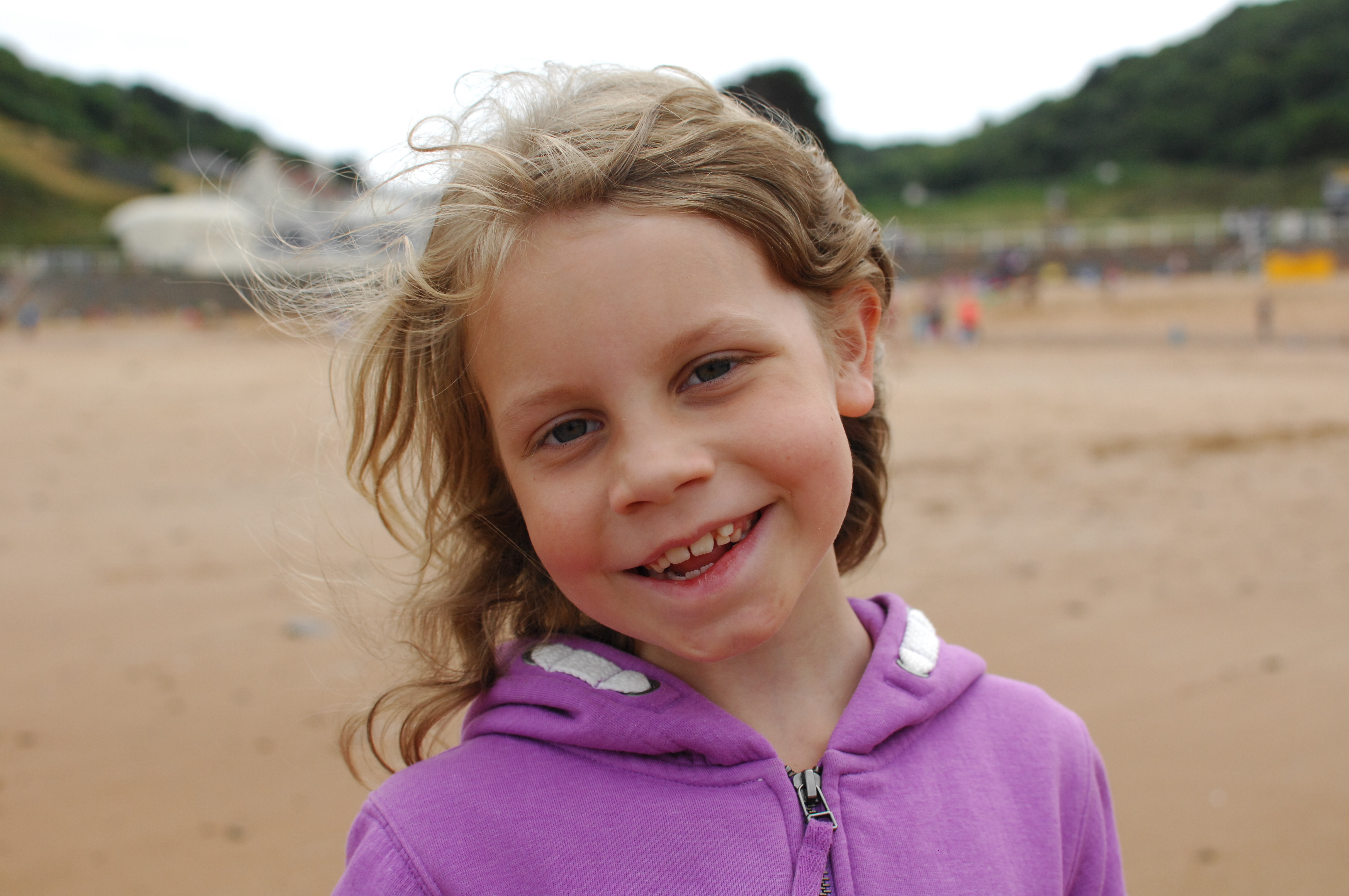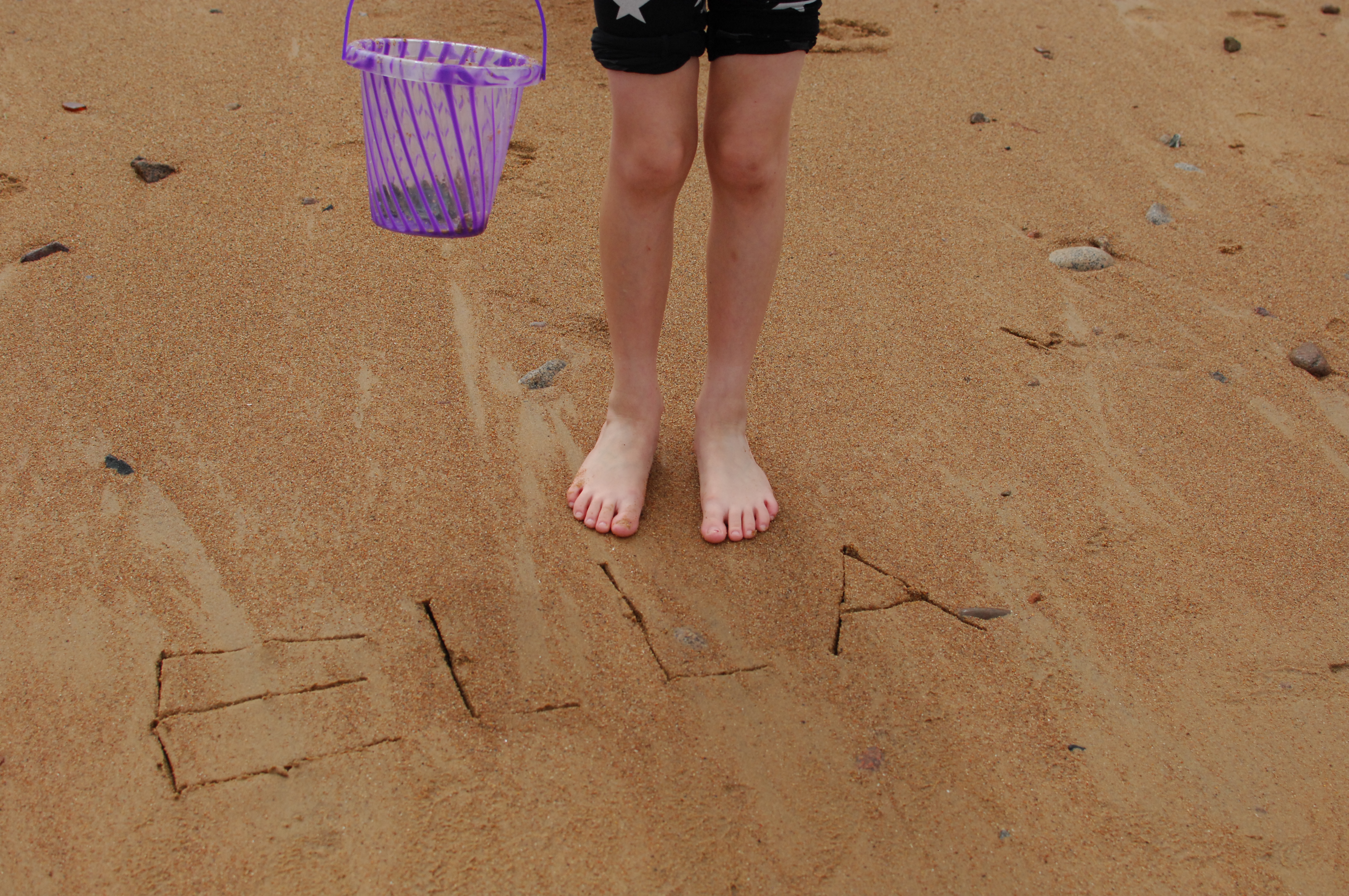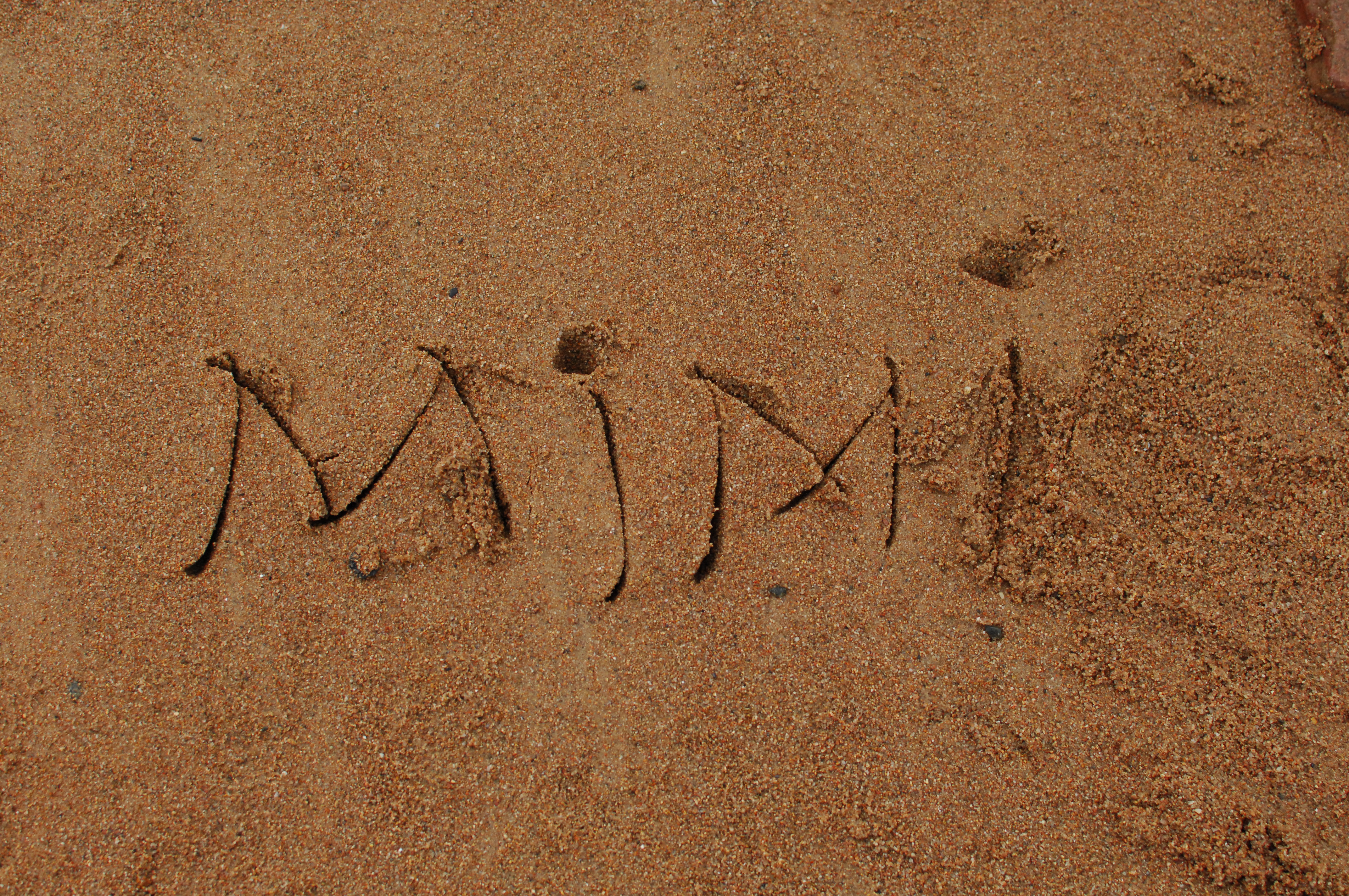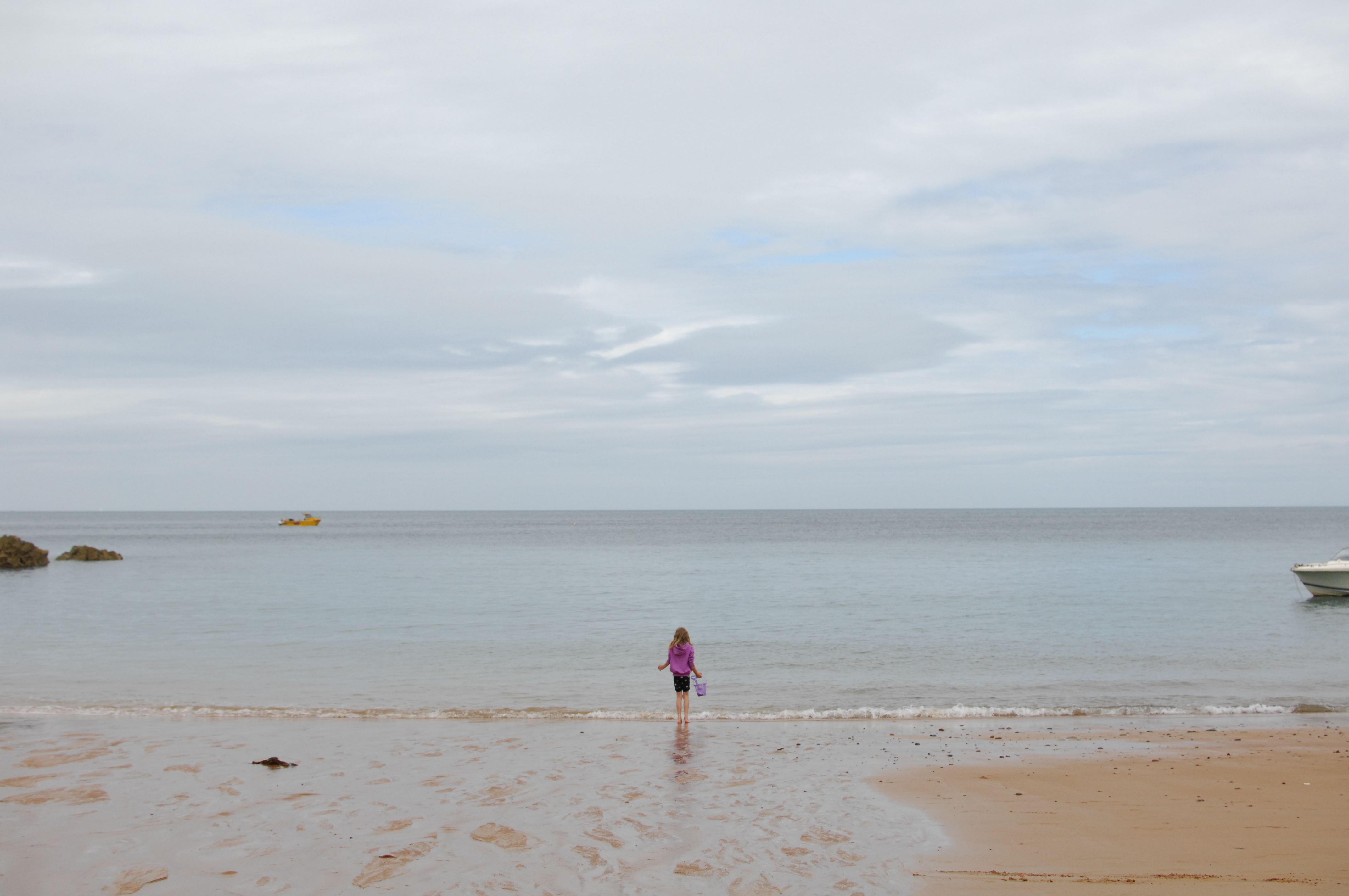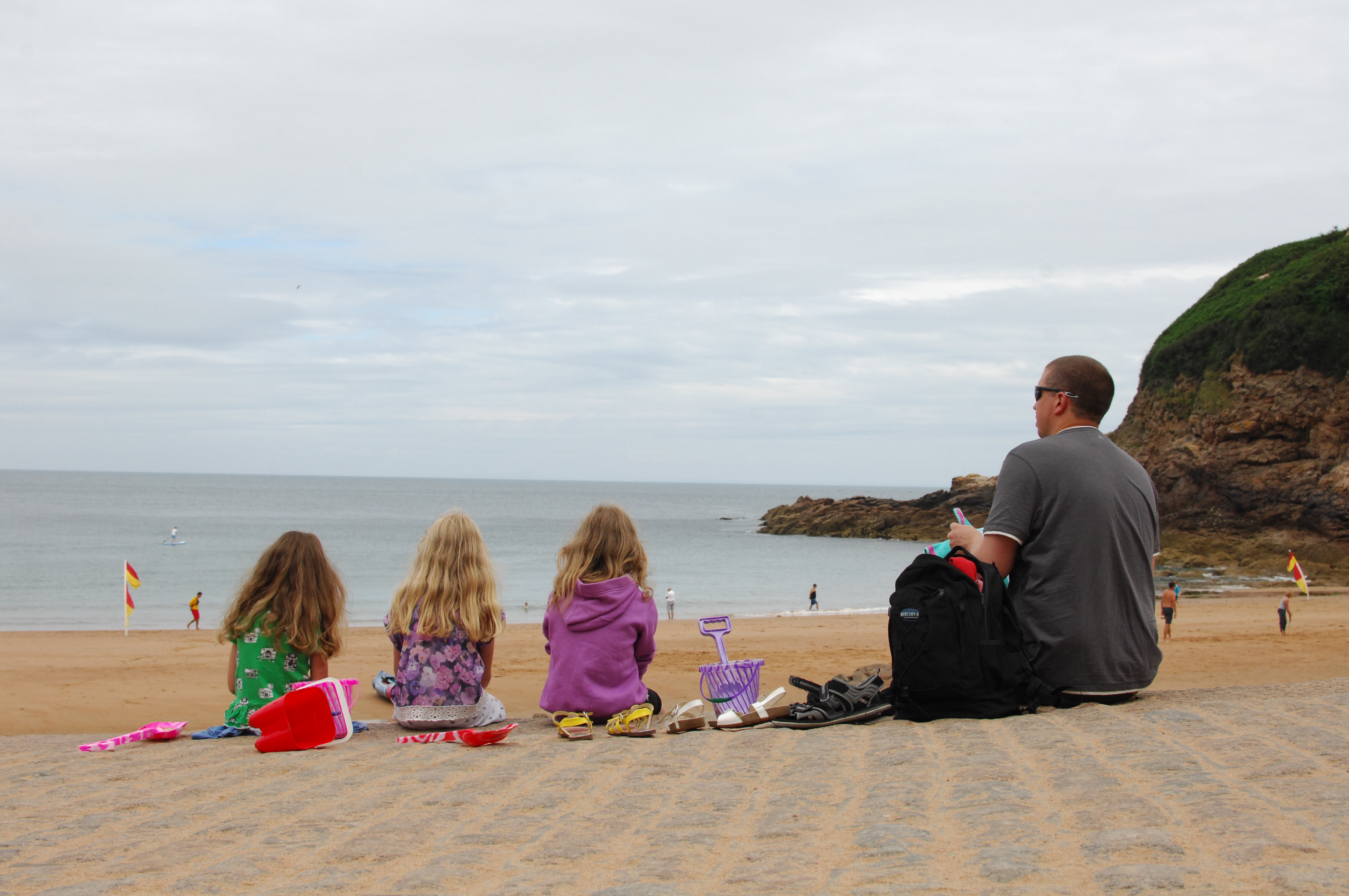 Our final port of call for the day was Grosnez Castle ruins, on the North West tip of the island.  Originally built in 1330, it was demolished in the mid 16th century, though the gorgeous archway still remains.  It was a fun place to explore, though the girls had pretty much reached their limits by this point, so after a long walk along the cliff tops we called it a day and headed home.