This is part three of a series of blog posts documenting our holiday in Jersey in the Channel Islands.  You can find part one, all about our lovely accommodation, here.  And part two, which covers the first two days of our trip, here.
MONDAY
As I've mentioned in my two previous posts, the garden at Woodland Barn was awesome with a big wooden climbing frame/swing/slide combined structure and a shed full of toys to play with.  The girls were out there having fun from as early as we would let them every morning (about 8.30am – we tried to be mindful of the nearby-ish neighbours!).  Barefoot and giggling, they played football, bounced on the trampoline and practiced tricks on the little trapeze swing.
Unfortunately this morning Ella lost her footing on the trapeze swing, her feet wet from the morning dew, and landed face-first on the ground, banging her head on the way down.  She cut her lip (though the amount of blood made it look worse than it was I think – mouths and noses always seem to bleed such a lot don't they?!) and an instant bruise appeared across the bridge of her nose and under her eye.  Understandably she was pretty shaken up so we decided to have a fairly quiet morning at the house playing cards and Monopoly and building the epic wooden train set so that it snaked it's way all through the lounge.
By the afternoon she'd perked up and as it was such lovely weather again we were keen to go and explore.  On Sunday we'd adventured around the North and North-West areas of the island so today we planned to cover the West coast.  We started off at Corbiere Lighthouse on the South-West tip.  We were lucky enough to have timed it just right (a complete fluke!) to be able to walk all the way across the causeway to the lighthouse itself.  Spectacular views all the way there and back made it a very worthwhile expedition.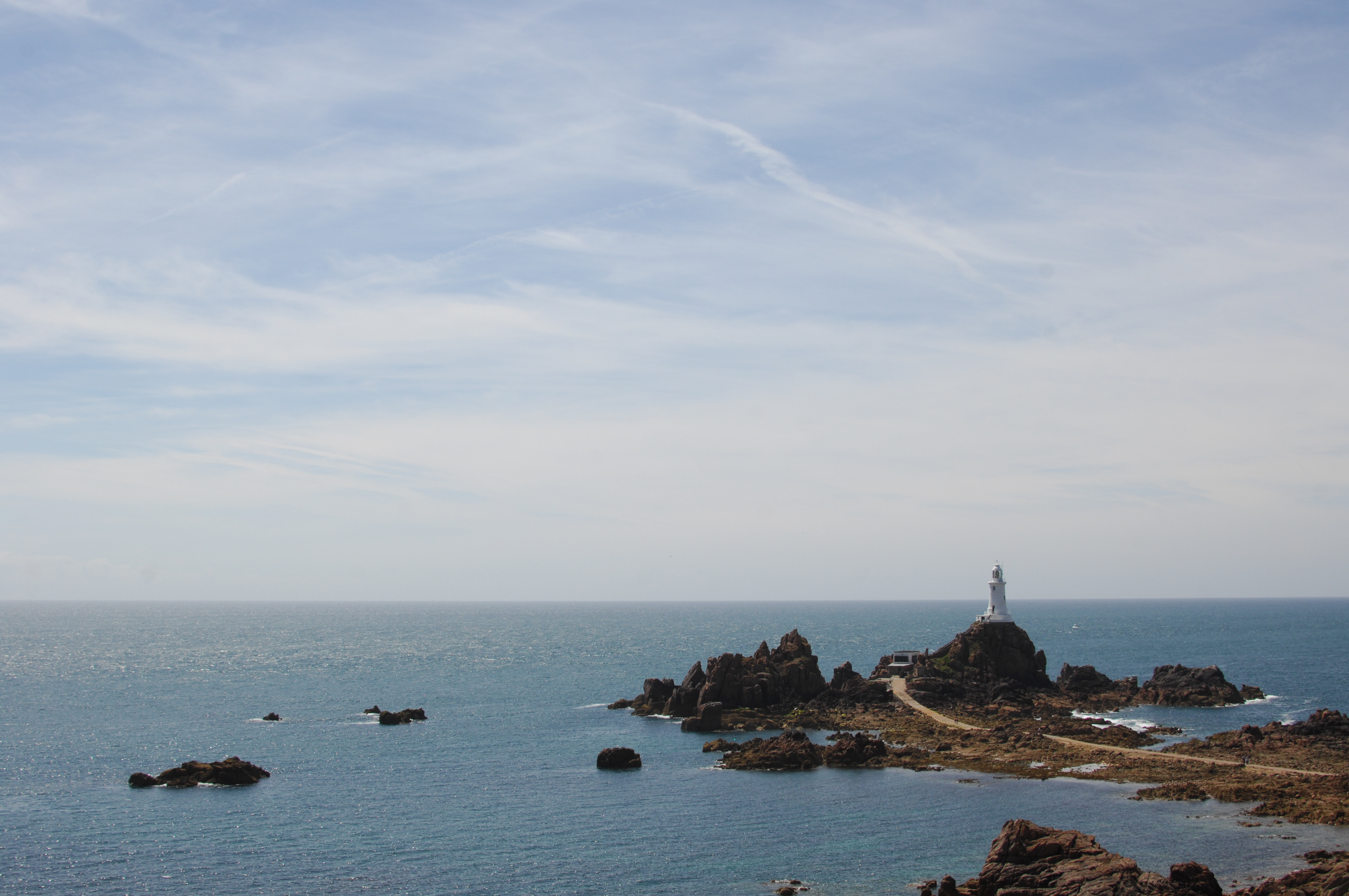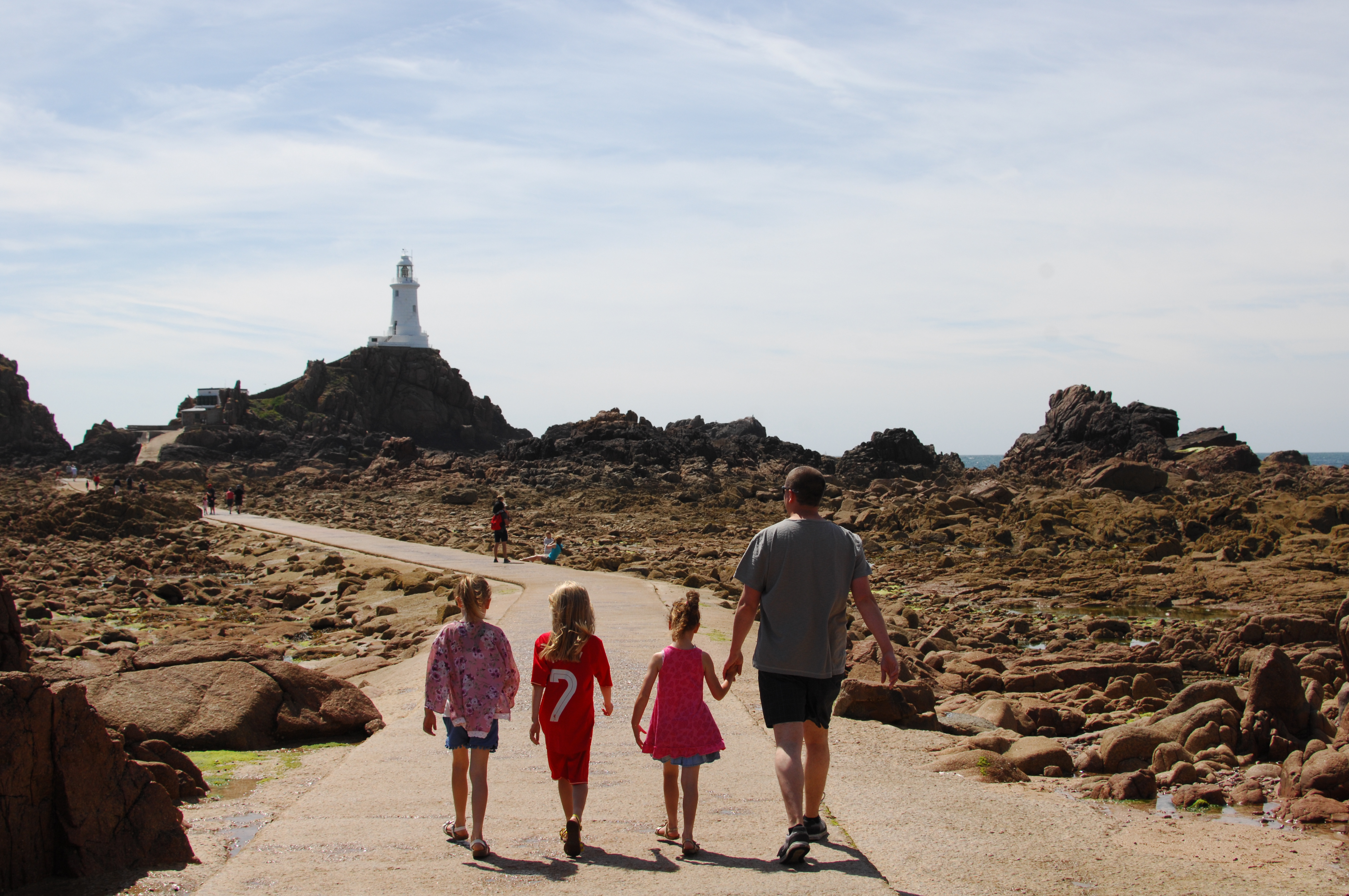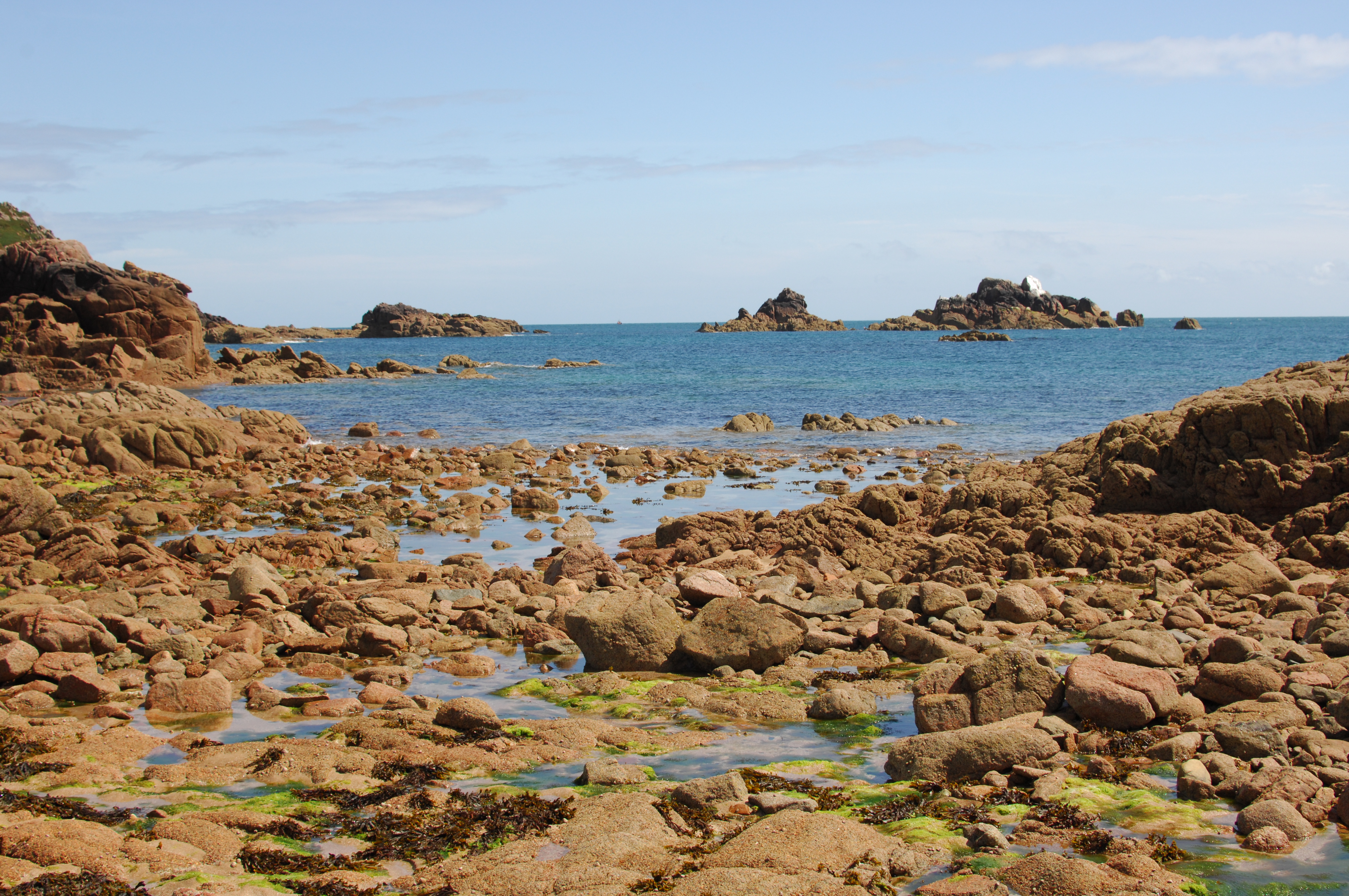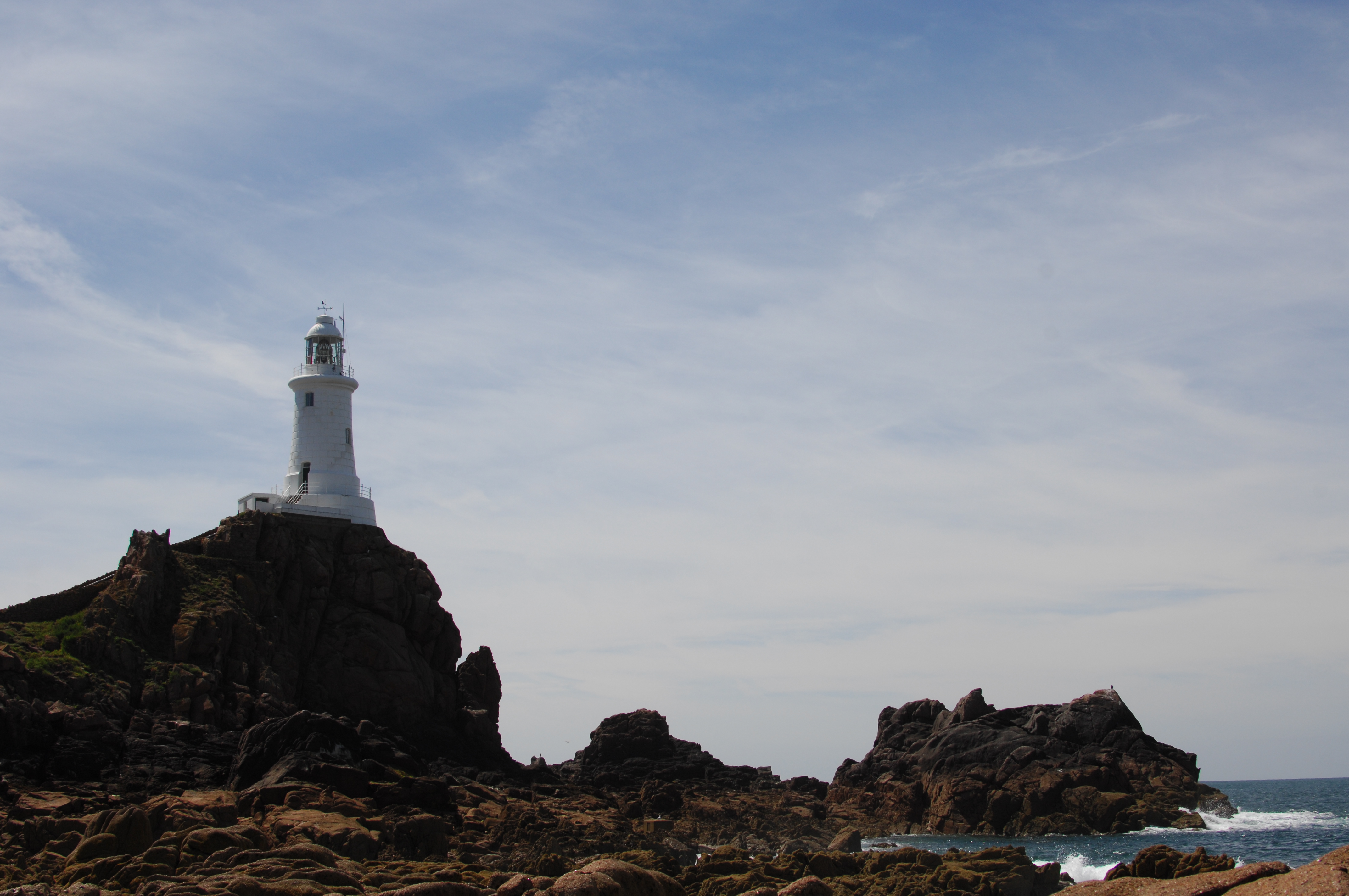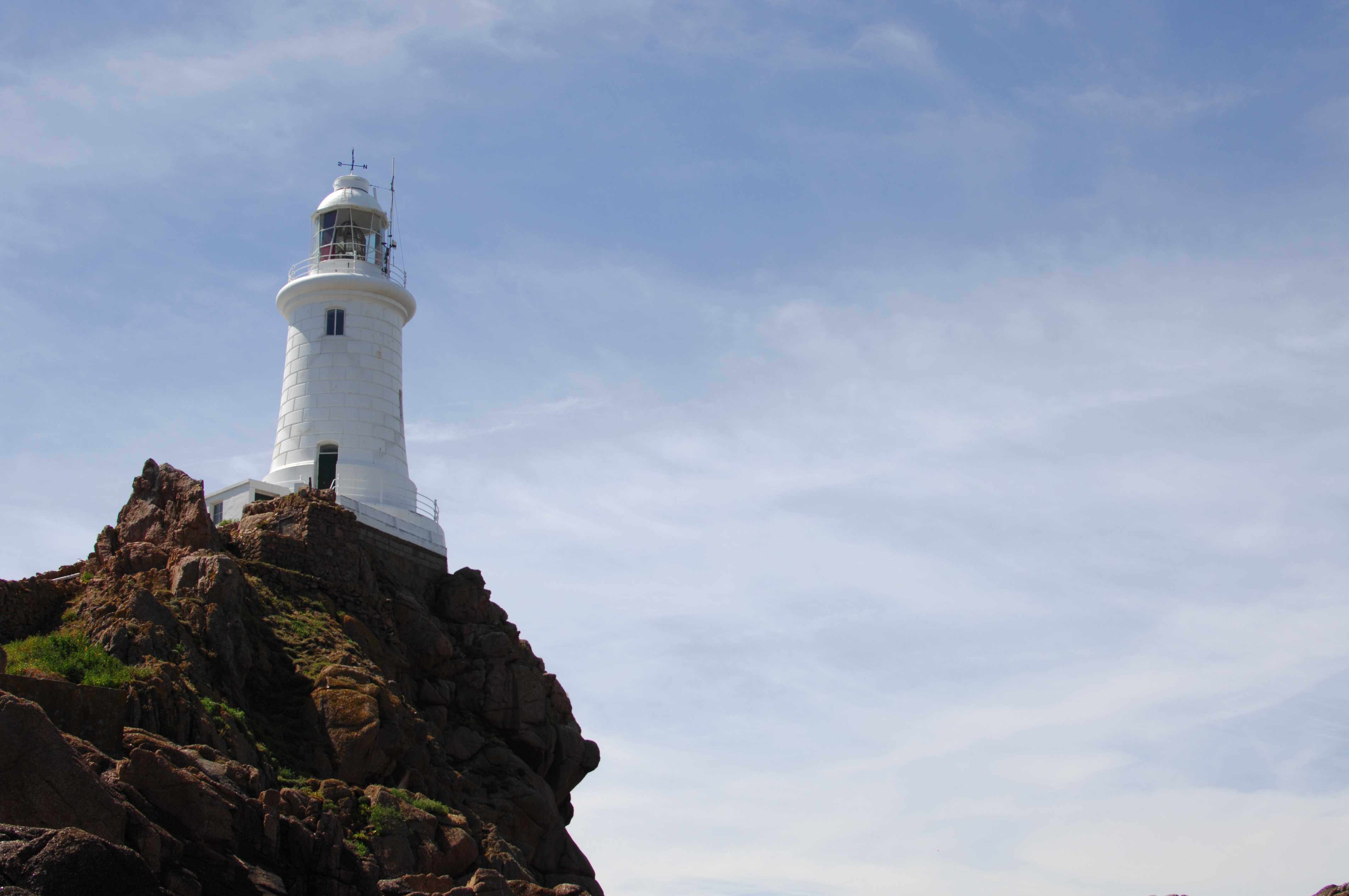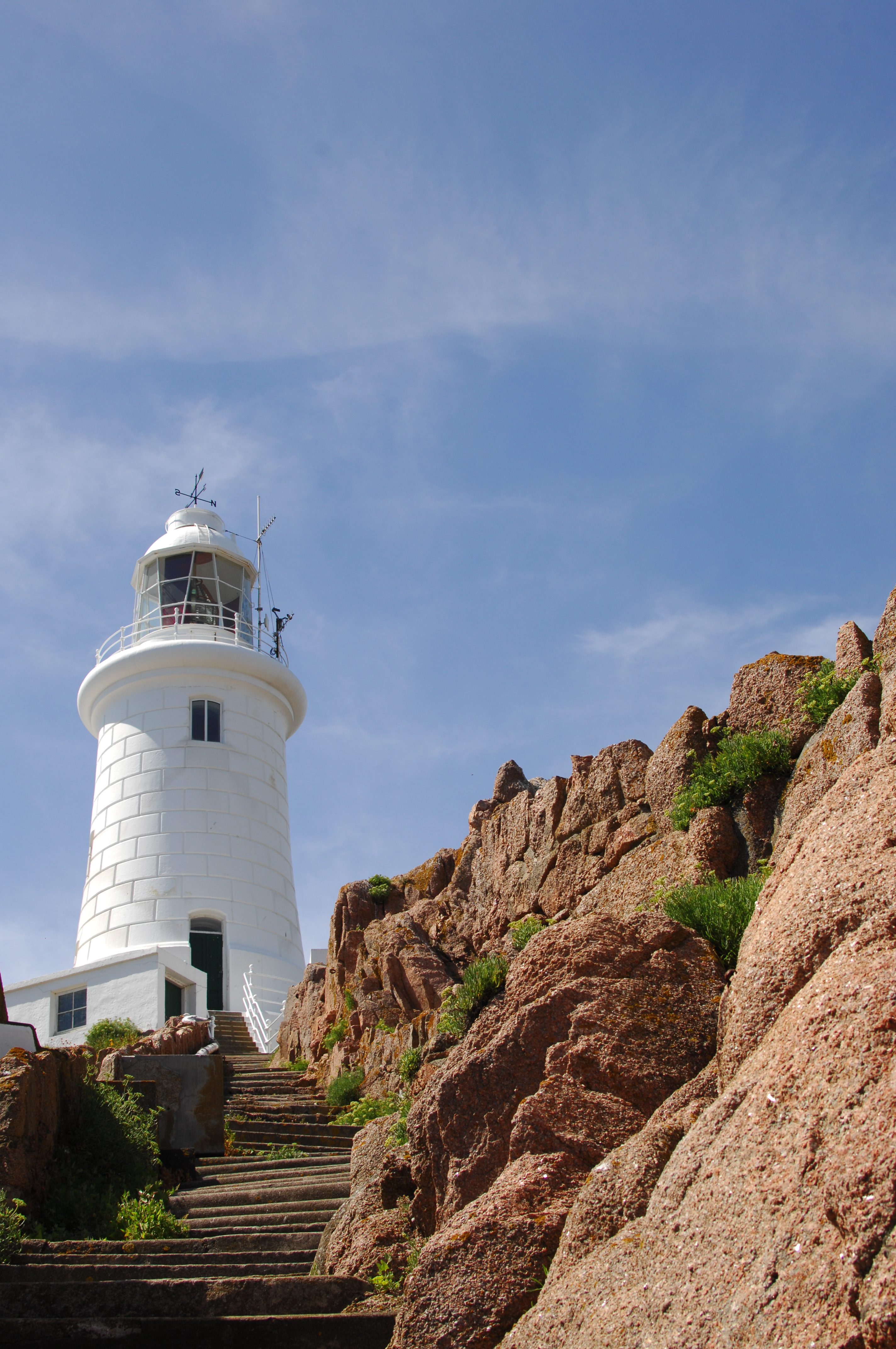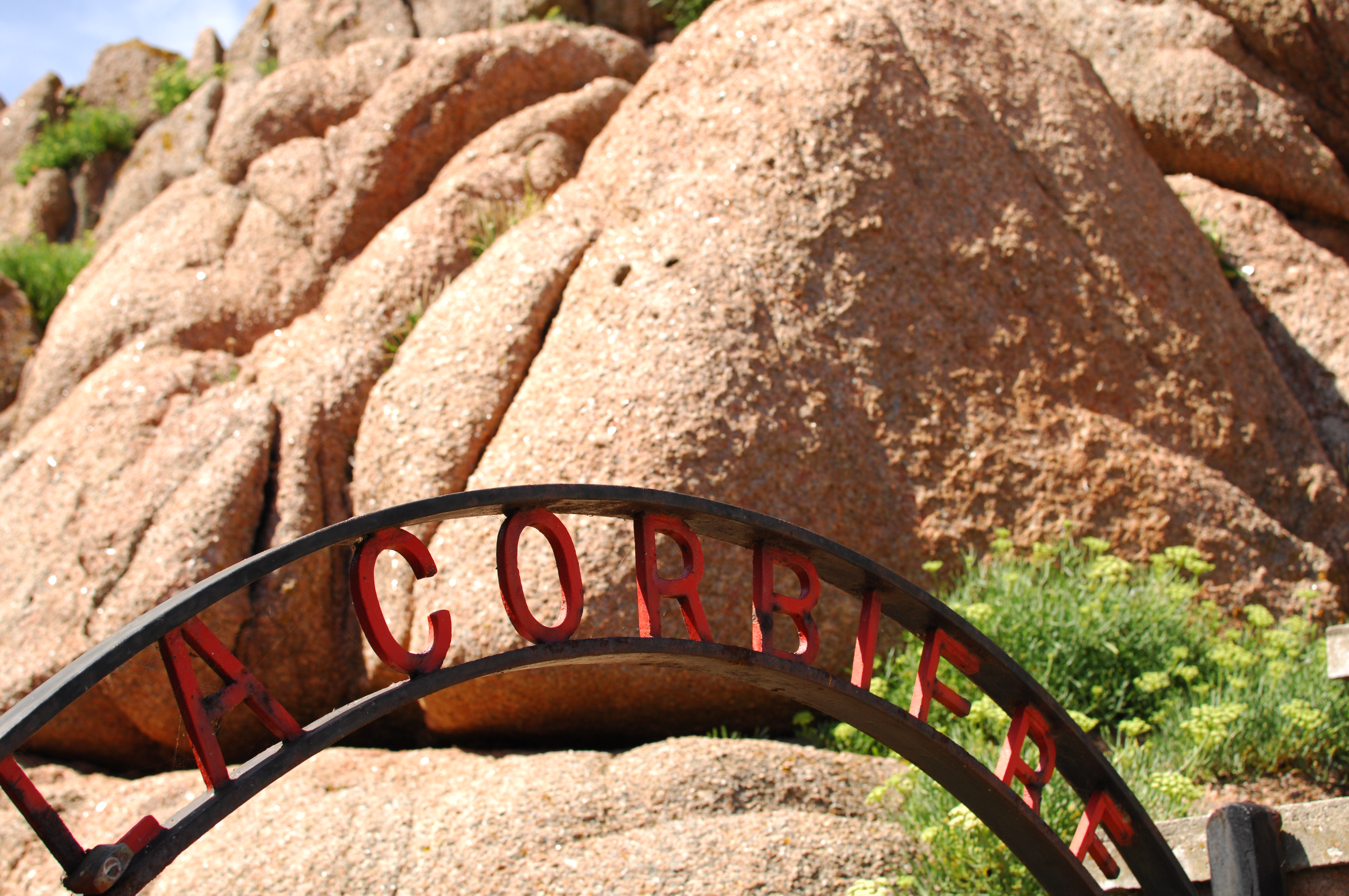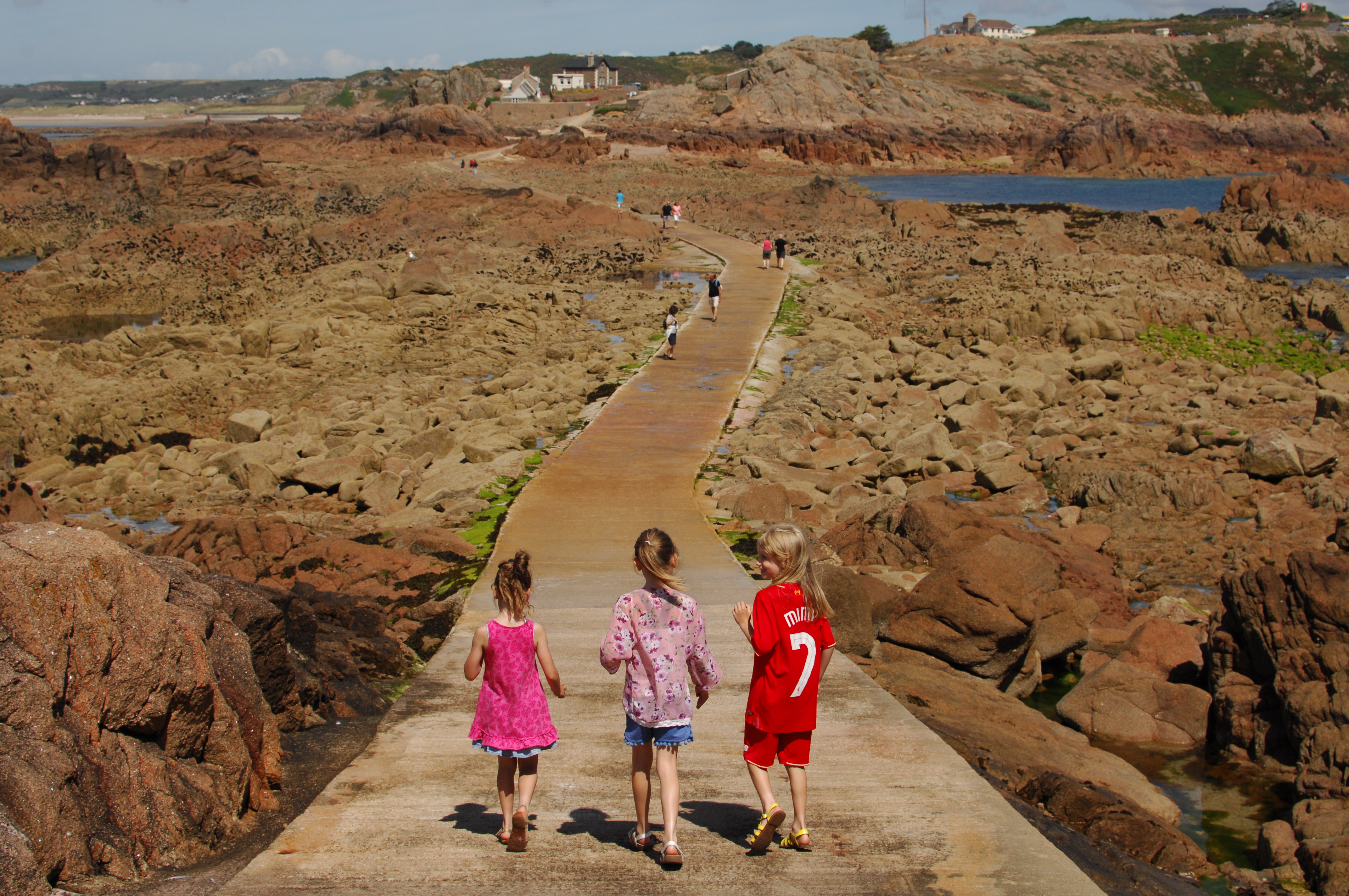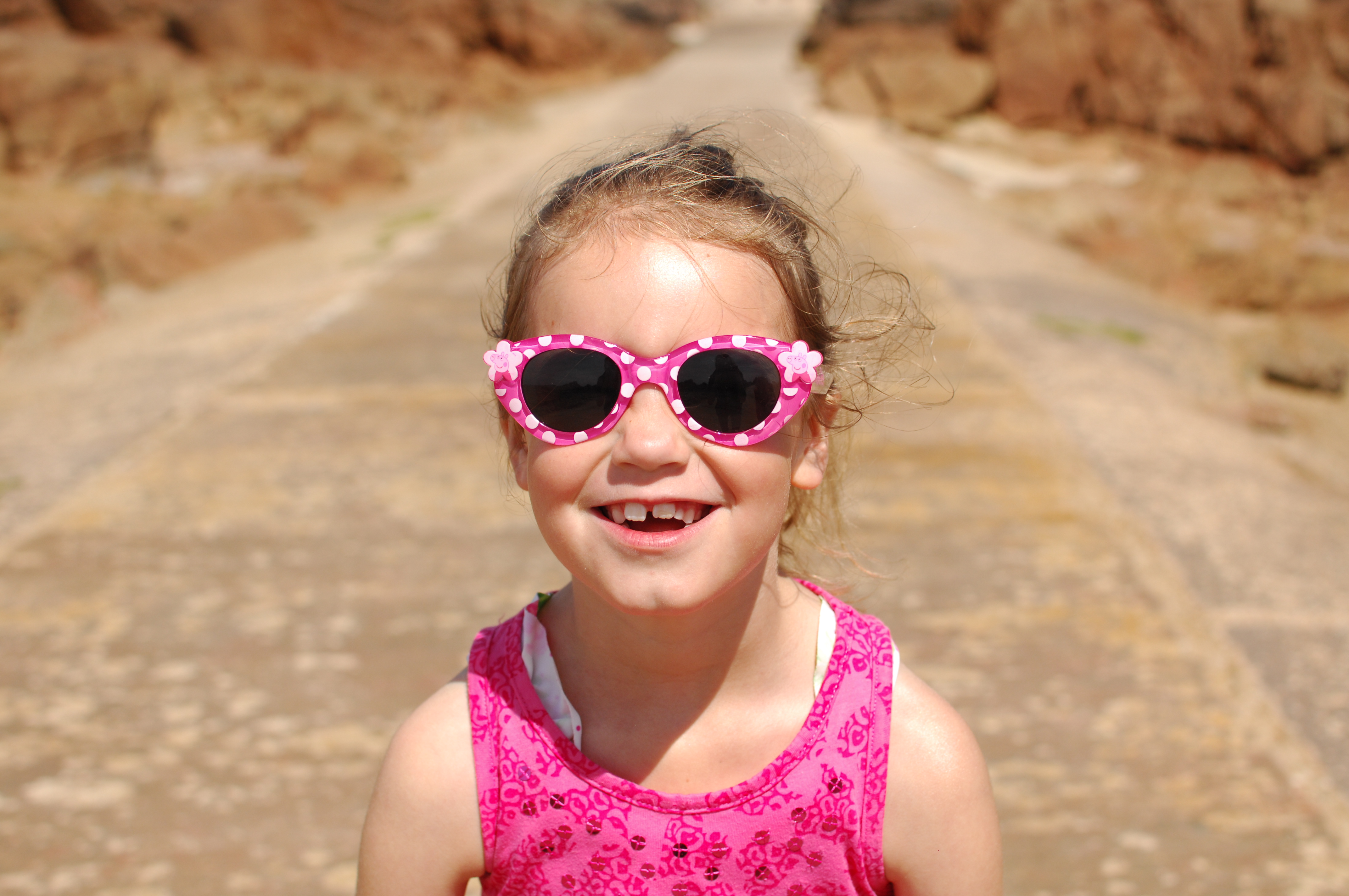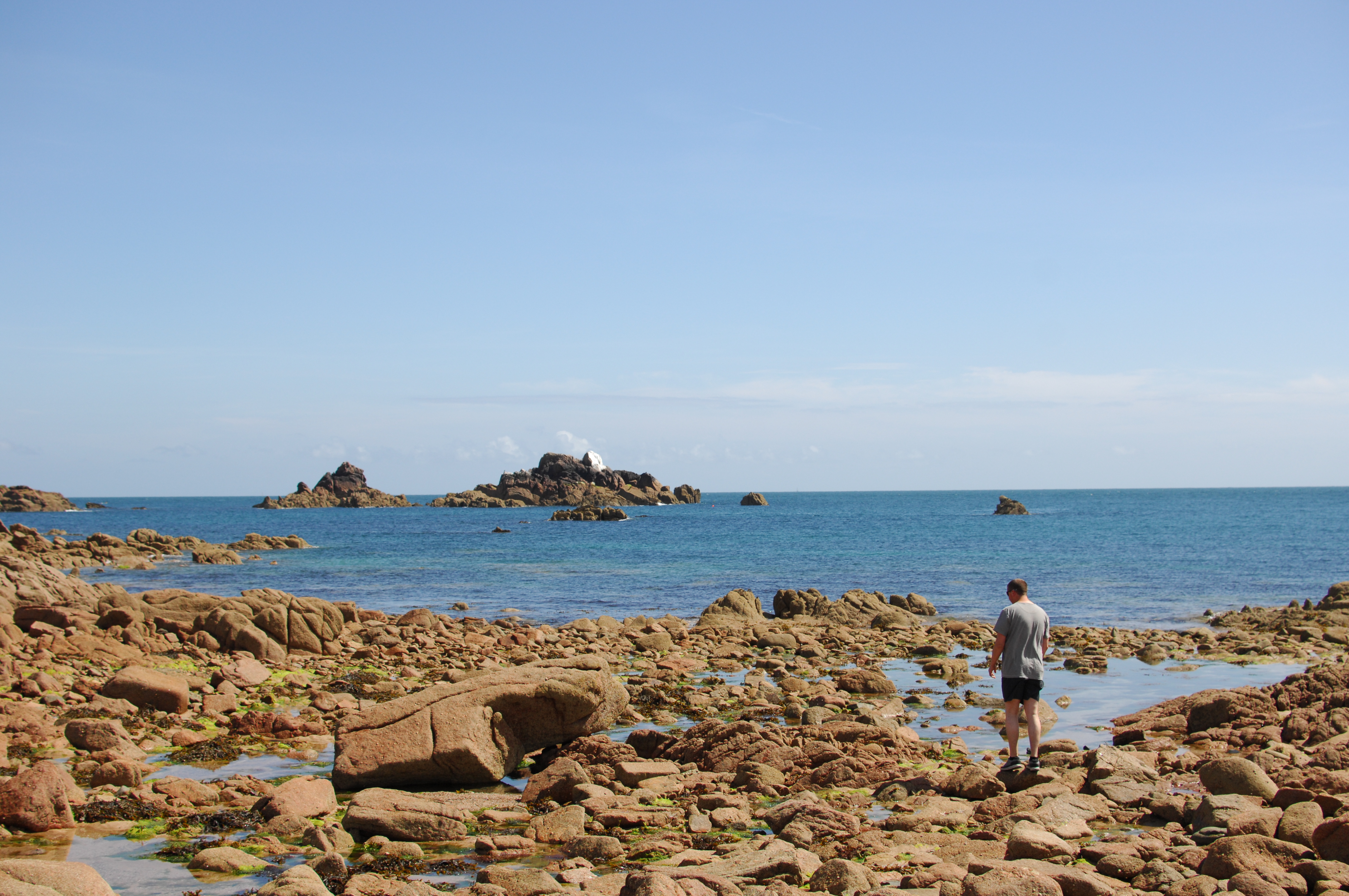 From the lighthouse we headed back to take a look at St.Ouen's beach on the West coast and on the way we came across one of these 'Hedge Veg' honesty boxes that are dotted around all over the island.  We'd seen a few selling everything from flowers to strawberries, but this was the first time we'd been able to stop at one selling Jersey Royals which I'd really wanted to buy fresh rather than from a supermarket.  And you couldn't get much fresher than these – the bag we chose had a sticker on informing us that they'd been hand-picked that morning at 6am!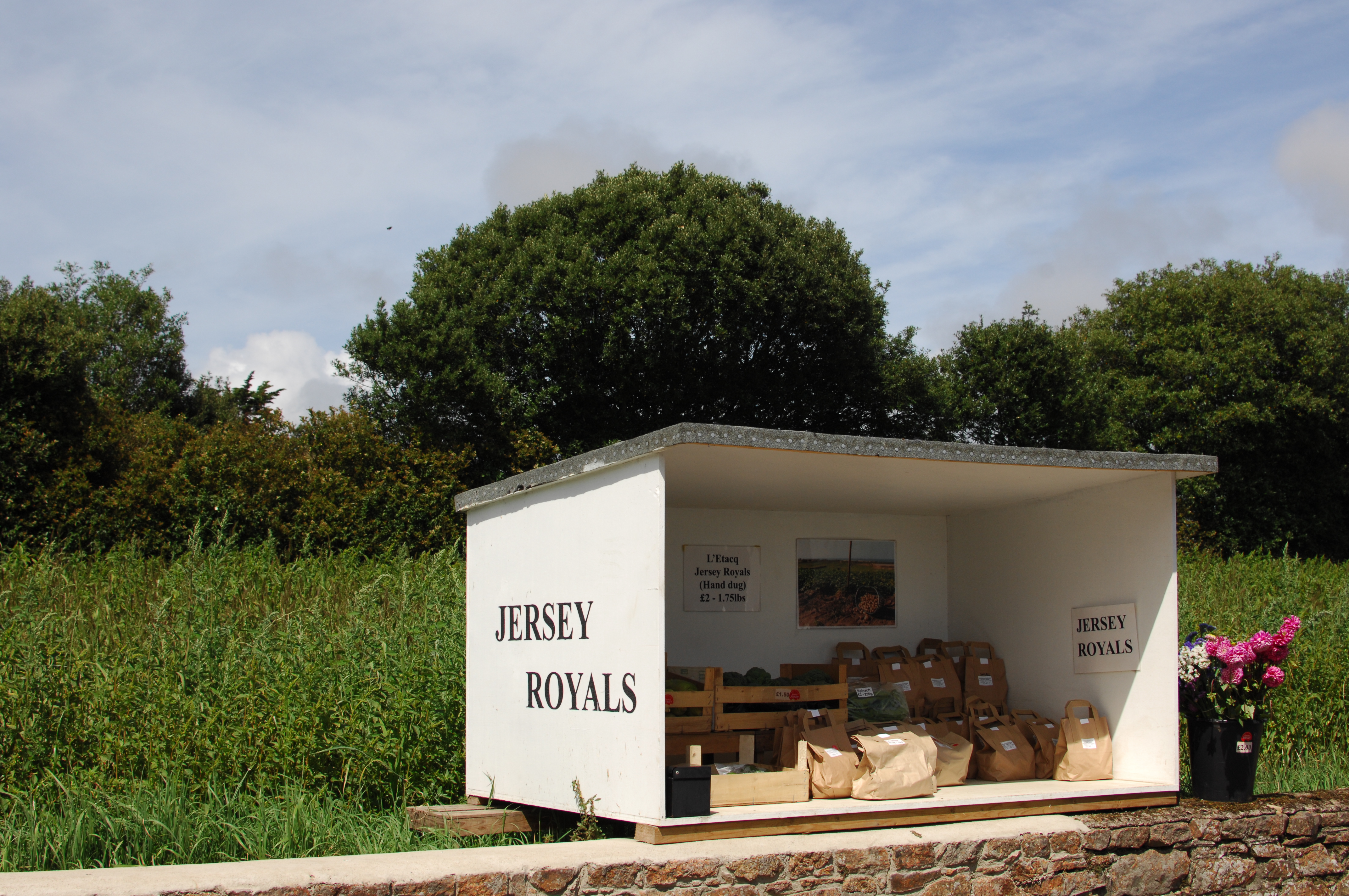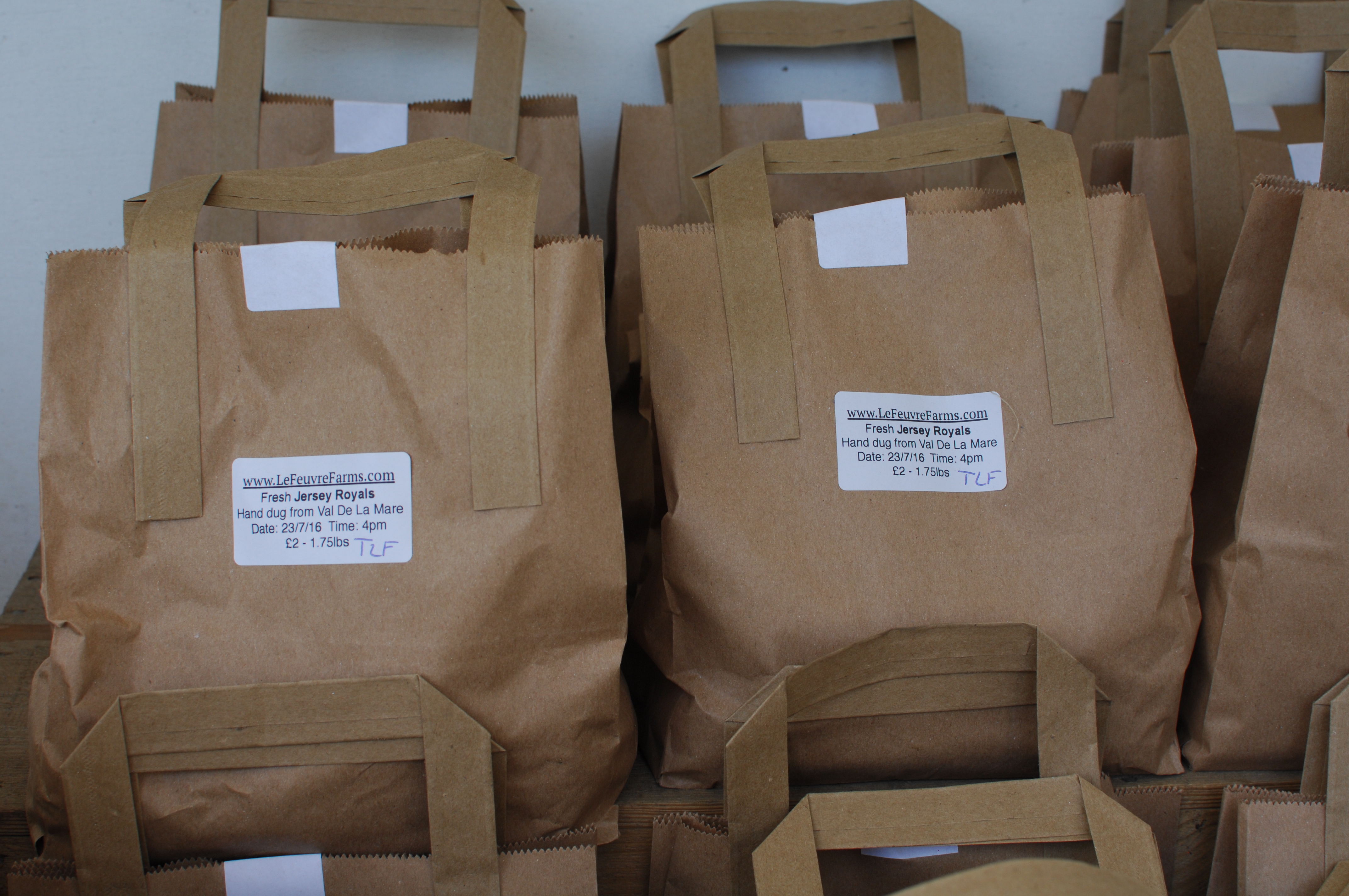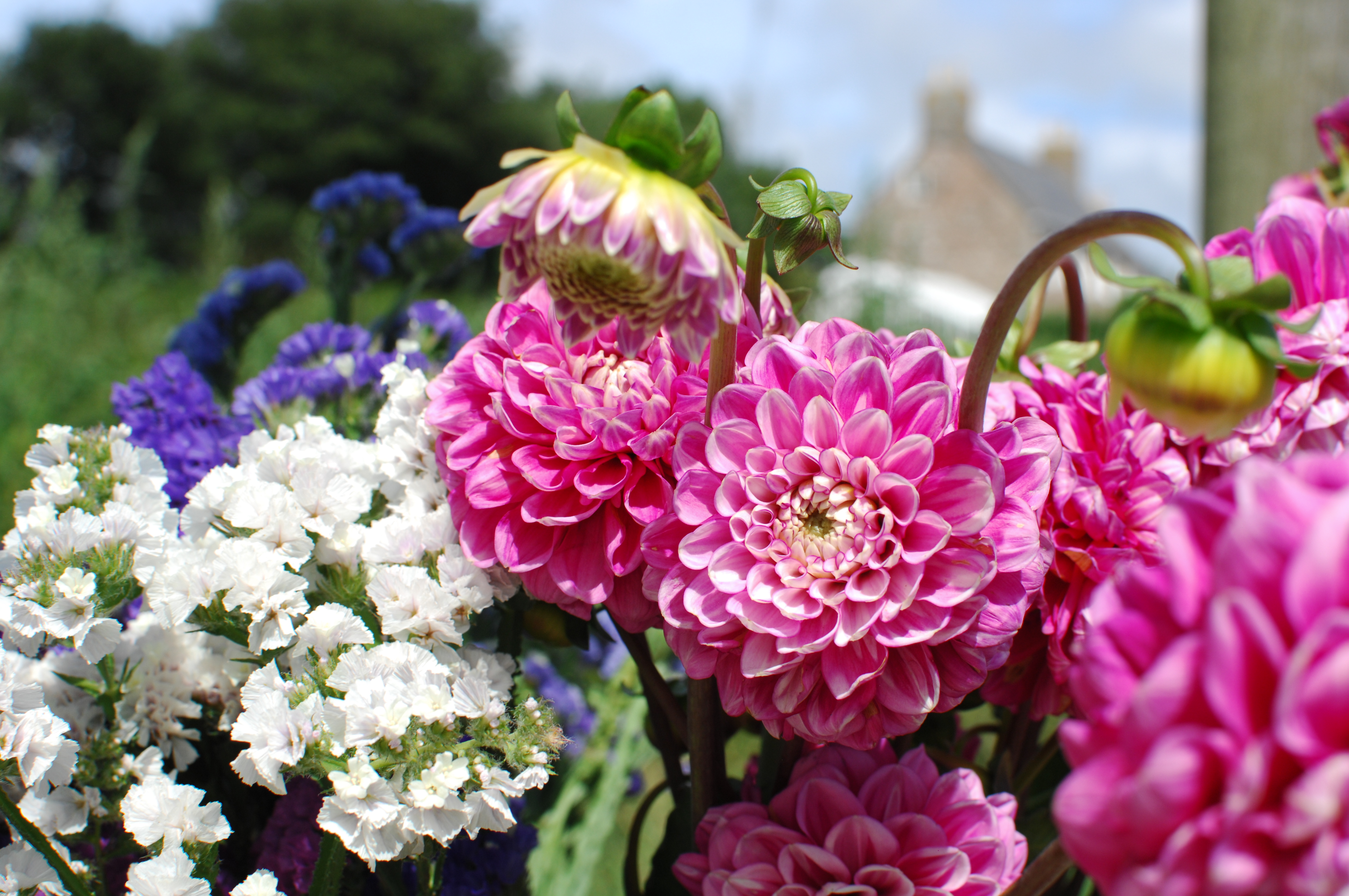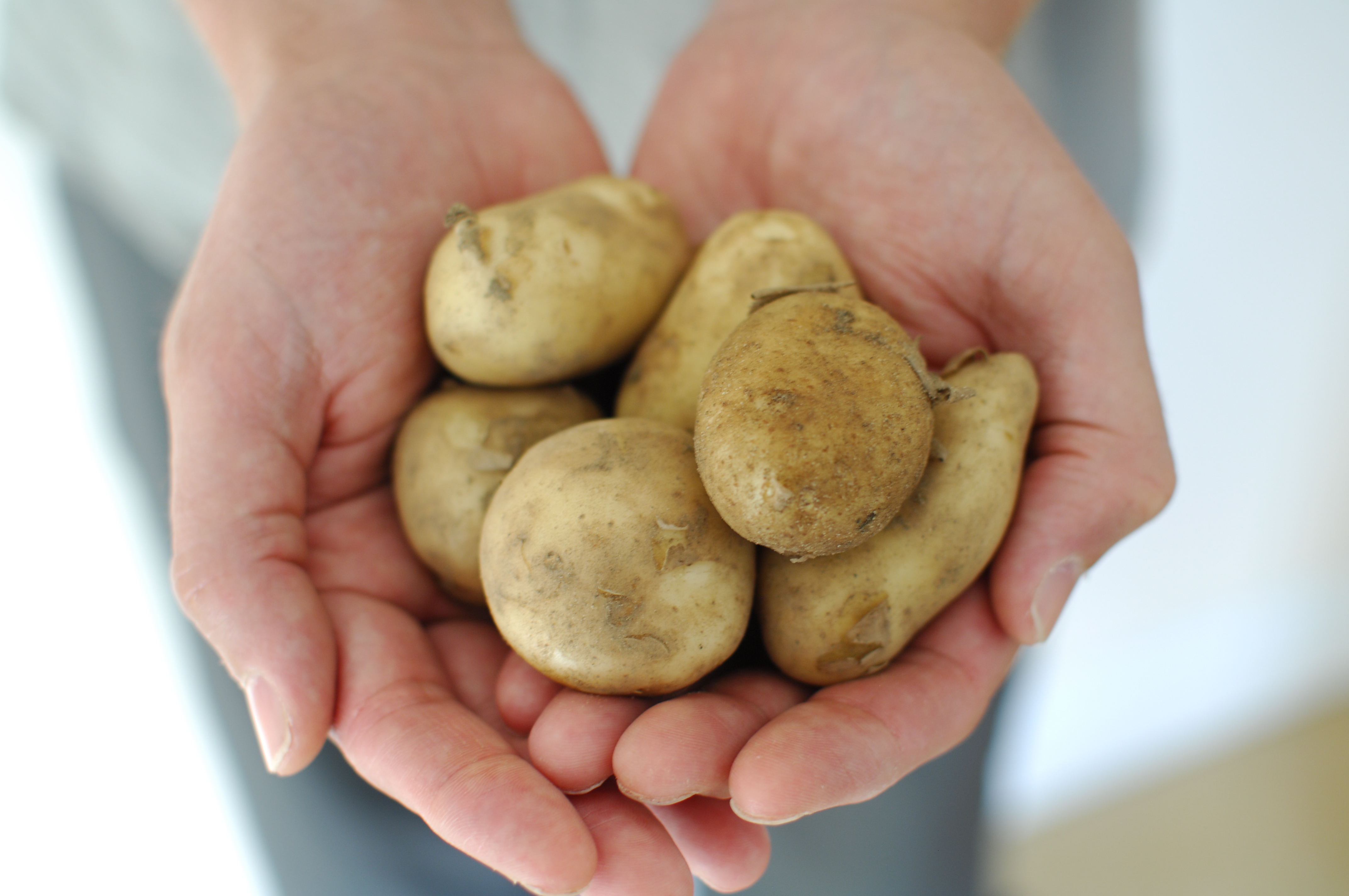 After I got over my ridiculous excitement at buying potatoes, we carried on to our original destination – St. Ouen's beach – a vast (for Jersey!) five mile stretch of glorious sand that was just perfect for building sandcastles.  Again, we'd somehow managed to time the tides right so after a quick ice-cream (it's a family tradition of ours to have an ice cream every single day while we're on holiday) we picked a spot and settled down to play.
It was virtually deserted so the girls spread out, each working on their own patch of sand before Neil took them one by one for a swim in the sea.  (I stayed to "guard the bags" which I'm sure probably wasn't strictly necessary but I'm not a big fan of the sea.  I'm more than happy to paddle but anything above my knees and I start to freak out.  It's something I want to get over so I can tick off #14 on my 'Forty Things Before Forty' list, but I have to say I think I'd rather do it somewhere warm and tropical rather than the chilly shores of Jersey despite the husband insisting that it was "lovely and warm"!)  As a result I've not got any photos of them splashing in the waves but nevertheless these are still some of my favourite photos from our trip.  (I'm pretty sure I've said that in every post so far – it's so hard to choose a true favourite because it was all so beautiful!)
We stayed 'til well past tea time as we were having so much fun and that made it an even bigger adventure for the girls.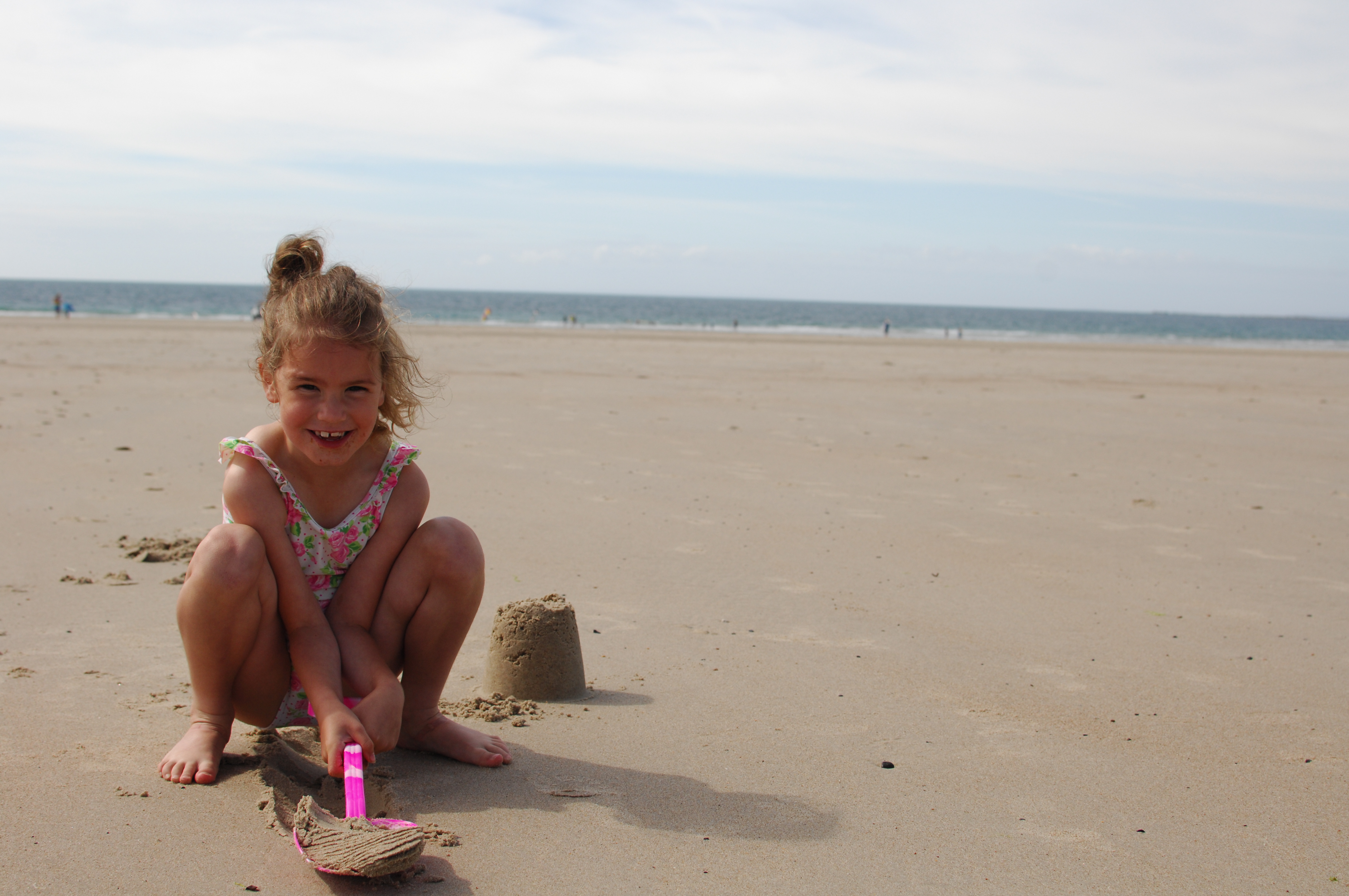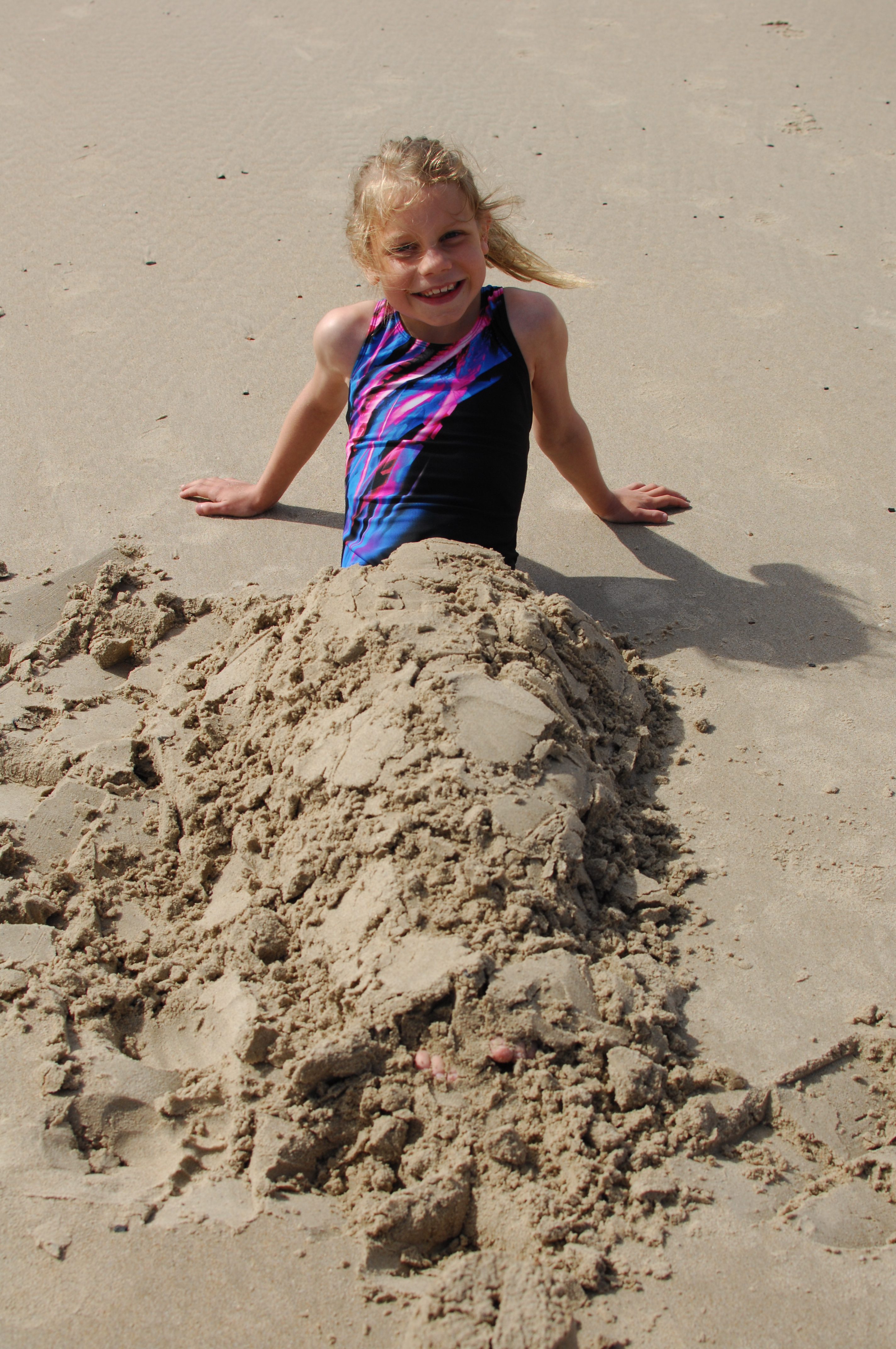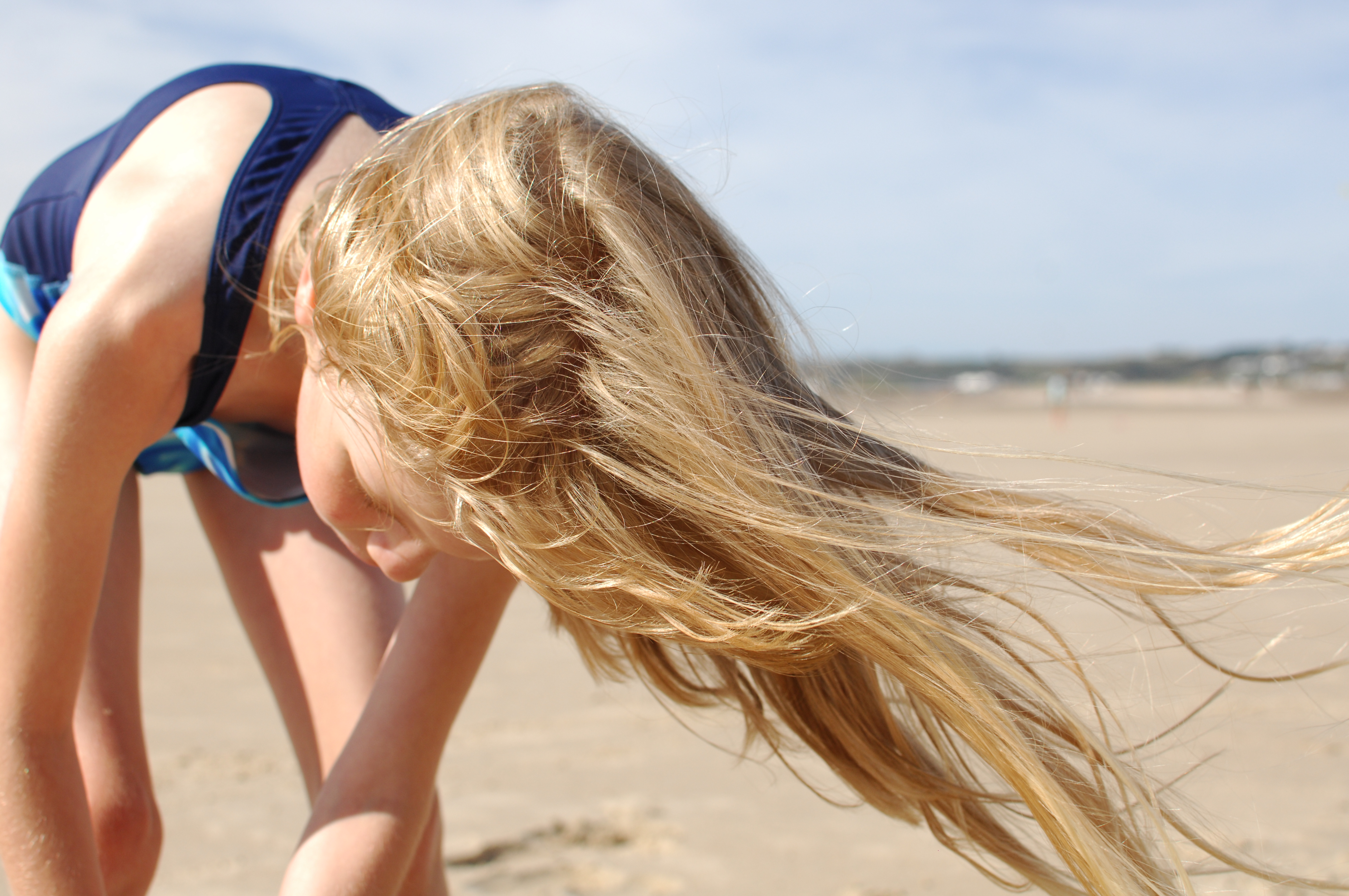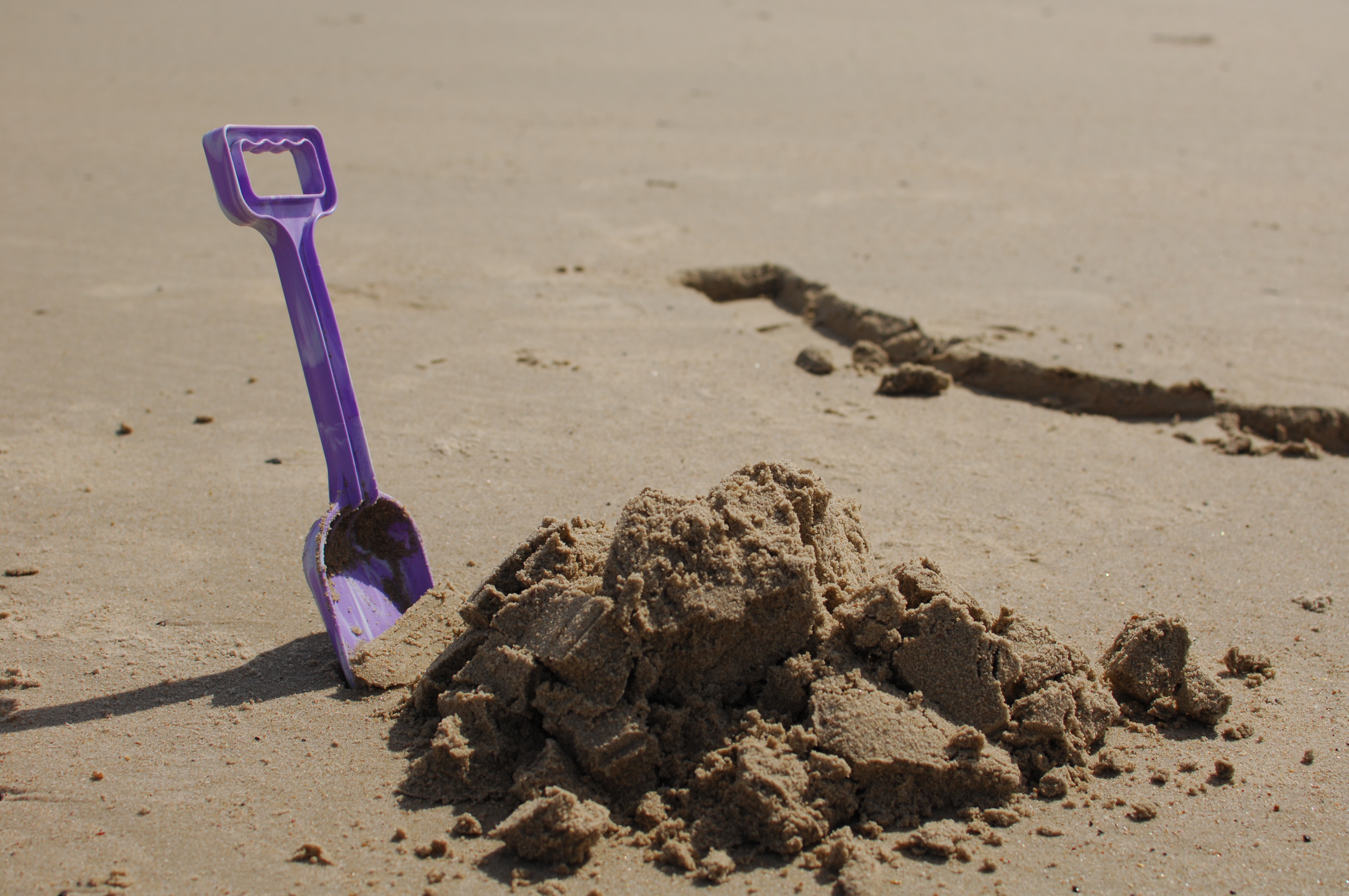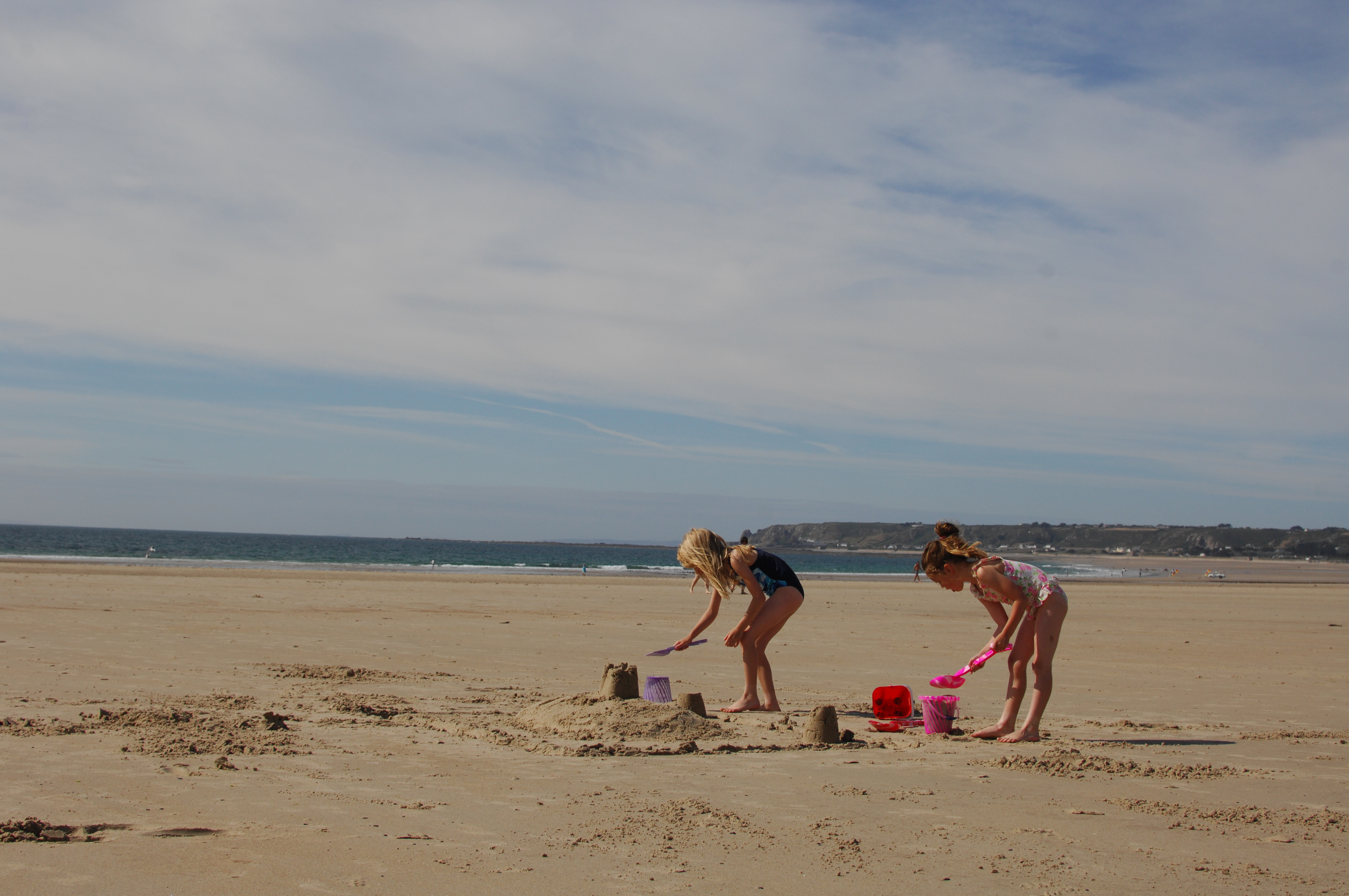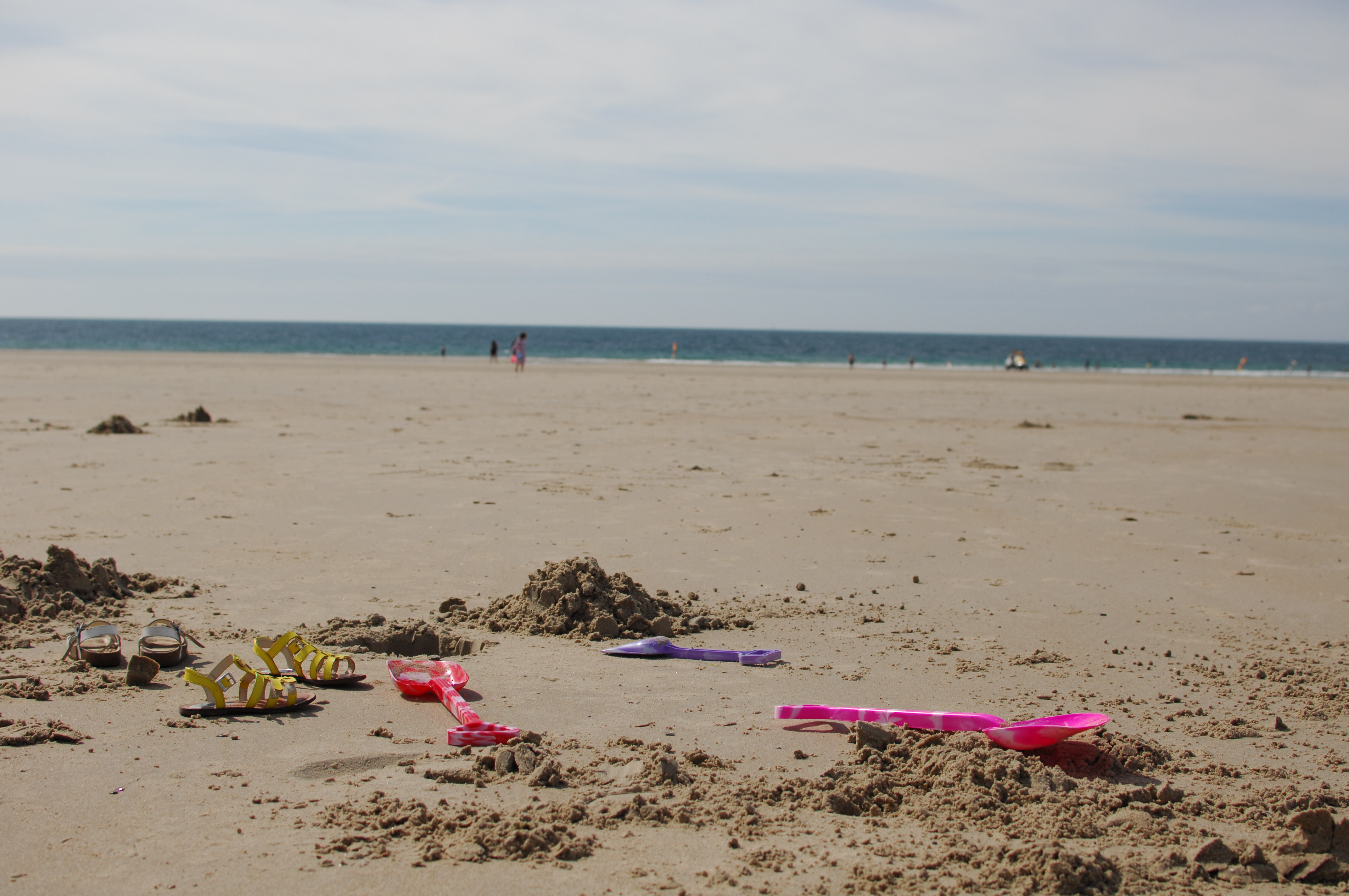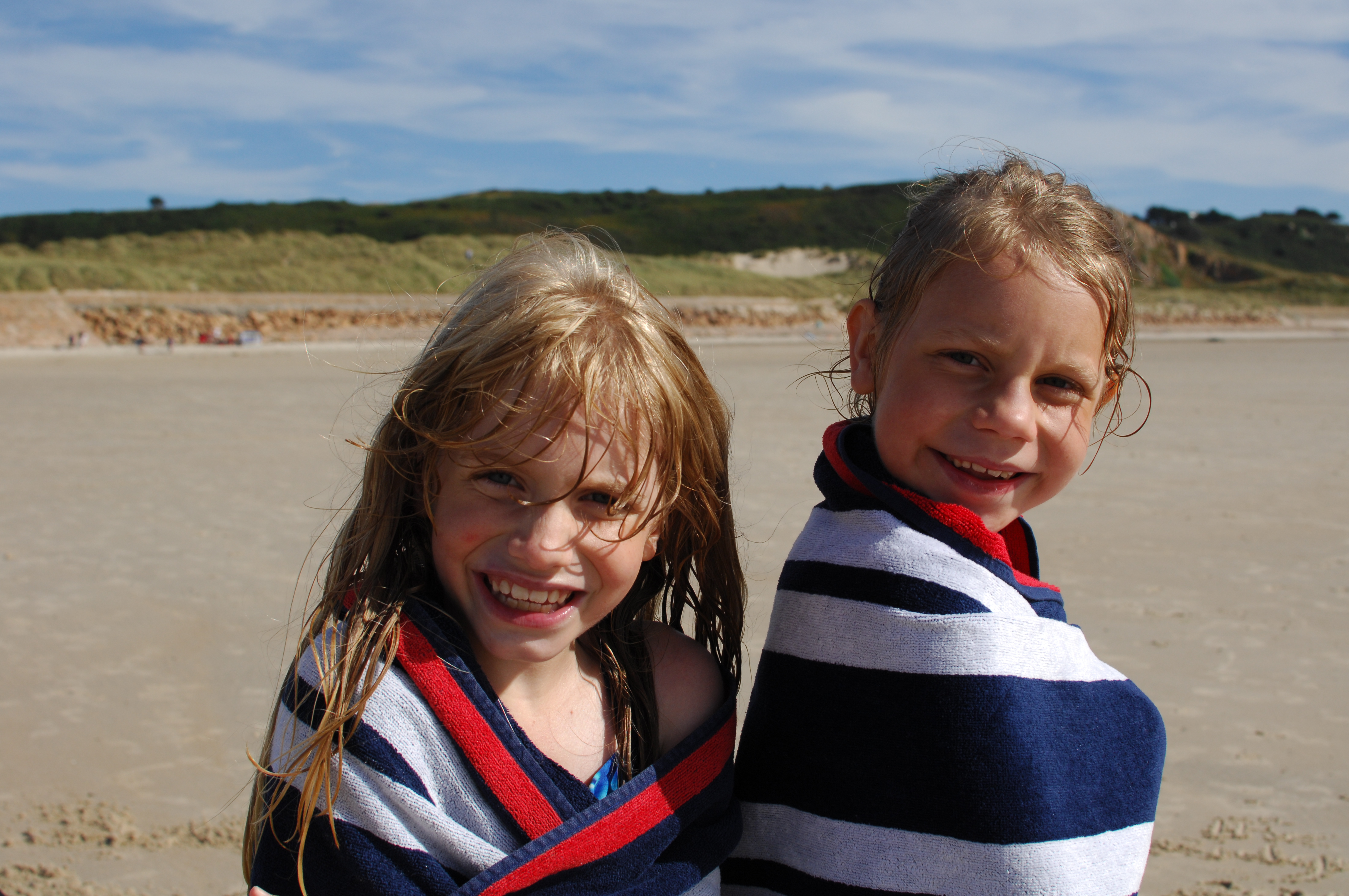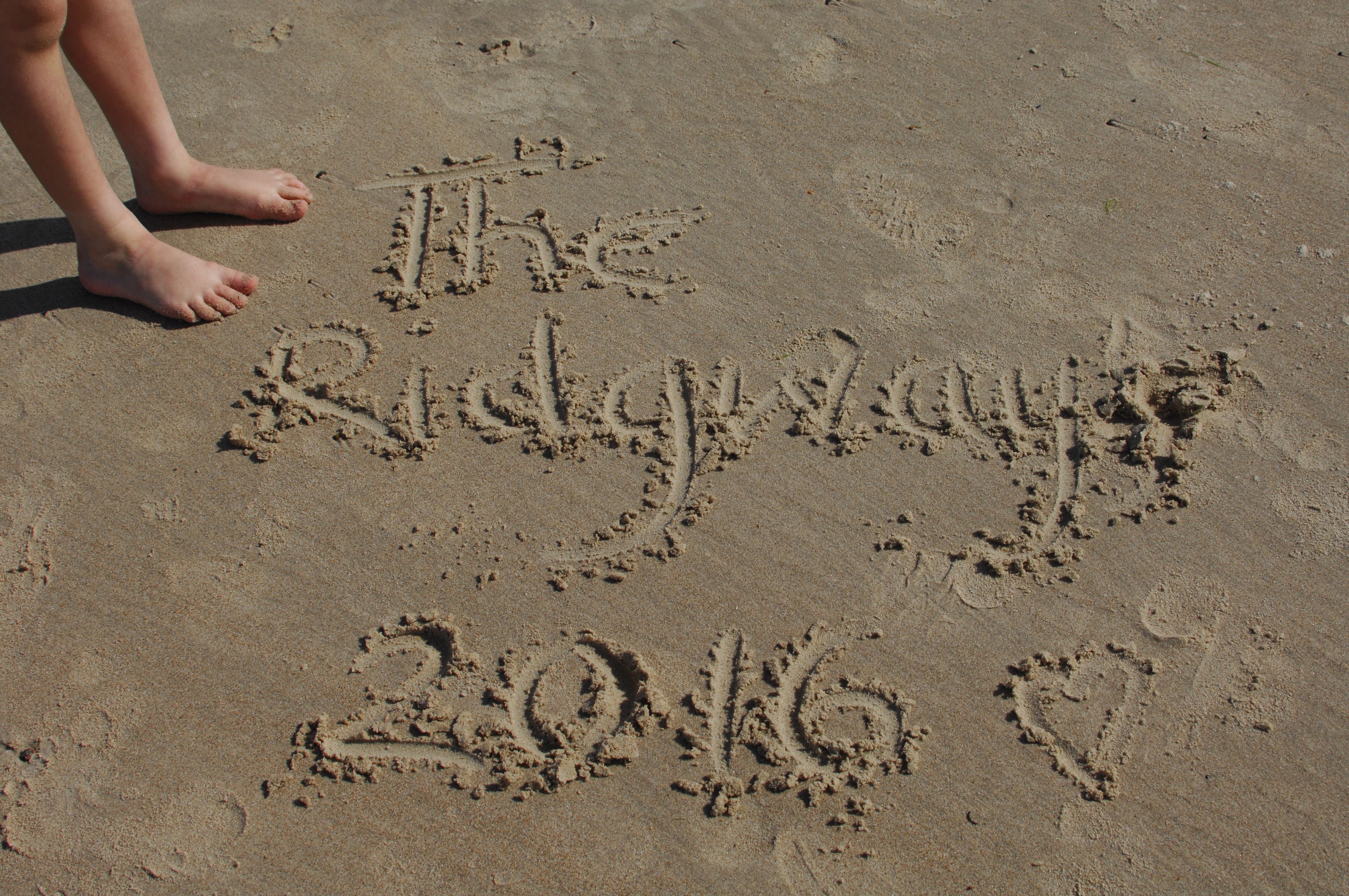 TUESDAY
On our first morning in Jersey we' gone into St.Helier to seek out the Tourist Information Office and on the way there the girls had spotted the impressive waterslides of Aquasplash and had begged to go swimming there on one day of our holiday.  So this morning we headed off for a family swim.  It was clean and bright and he water was a bit warmer than I'd been expecting – certainyl compared to our local pool in Stafford anyway!    There was a little outdoor 'lazy river' area, tons of floats that were big enough for Lola and Mimi to actually ride on plus a wave machine that was super fun.  And Ella reliably informs me that the three different water slides were all "Awesome!".
After popping back to Woodland Barn for some lunch we made a plan to spend the whole afternoon out and then go out for dinner, which we try and do at least once while we're on holiday.  It's a bit of a treat for the girls (and us actually!) as we don't go out to eat very often.
The first stop was Jersey Lavender Farm.  If I'm honest, none of the others really wanted to go and I wasn't particularly interested in learning about lavender farming – I just wanted a pretty backdrop for some family photos!  But once we'd got there we discovered that there was a little 'discovery trail' for the girls to complete, which took us through pretty gardens, woodland and gorgeously scented lavender fields and past a beautifully painted gypsy caravan and a traditional dovecote.  As it was coming to the end of the season most of the harvesting had already been done but we were lucky enough to find a small patch of plants that hadn't been harvested yet so I was able to get a few shots (including handing he camera to the husband and instructing him to get some photos of me and the girls as evidence that I was actually on holiday with them too!)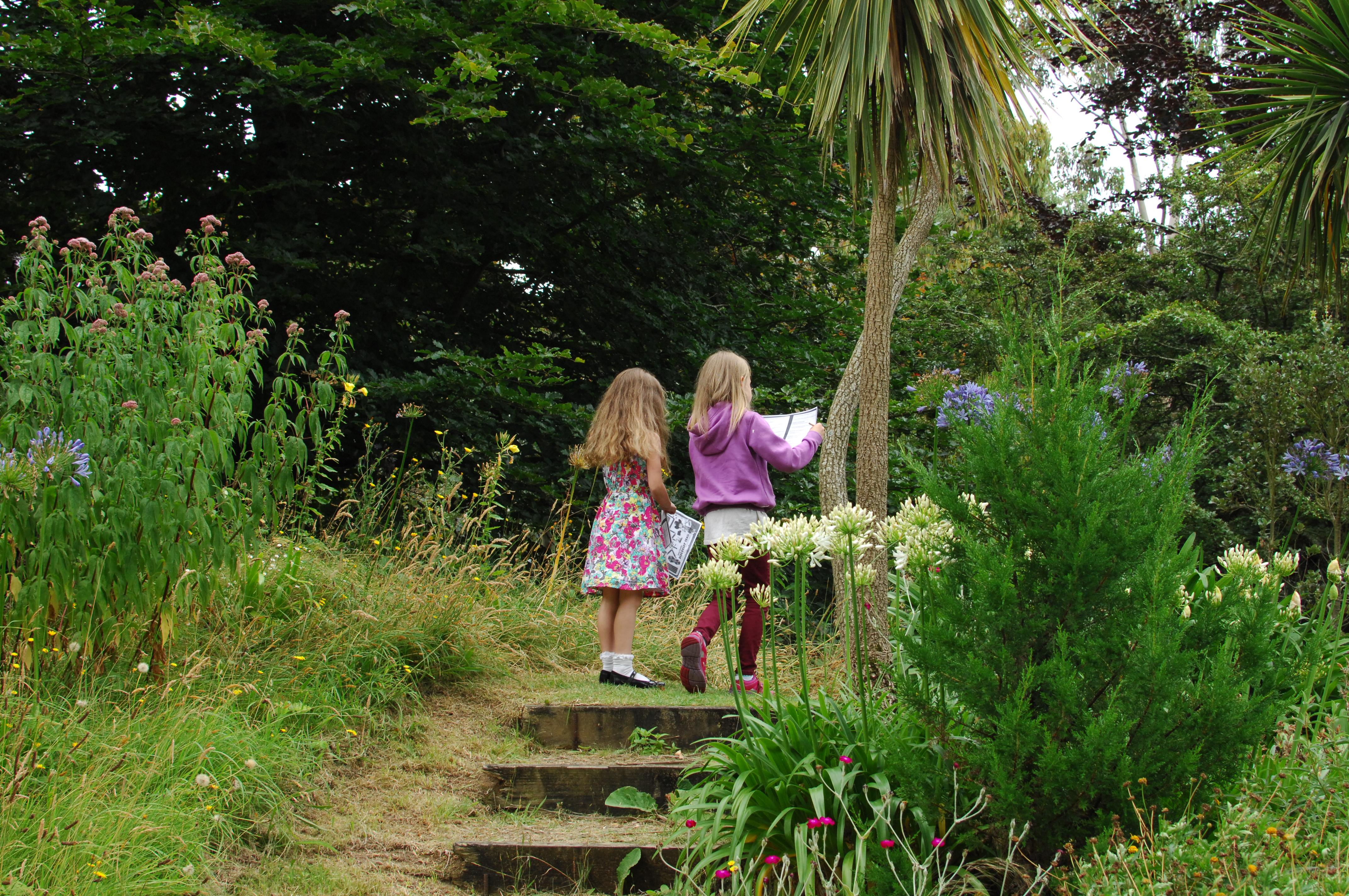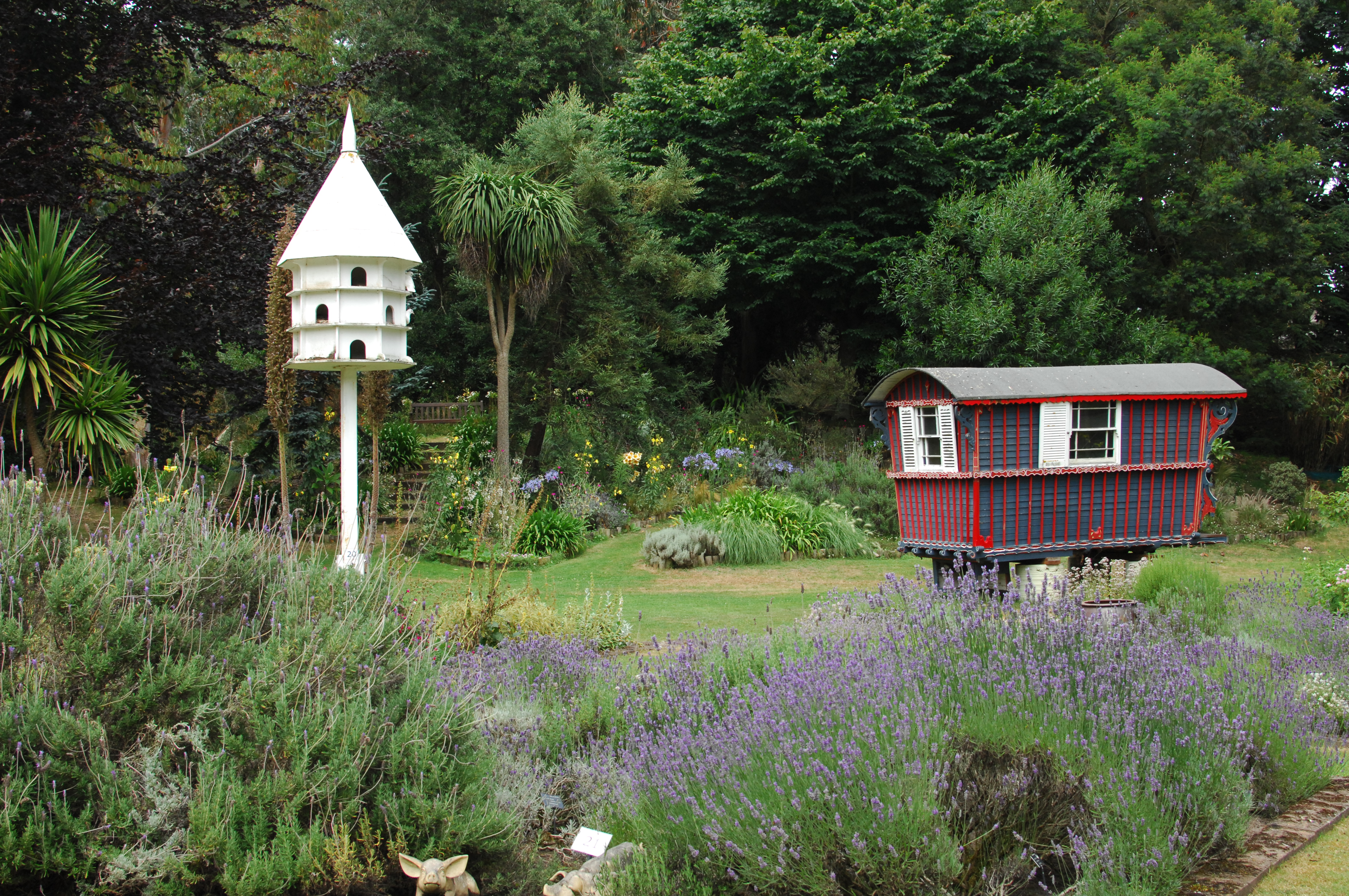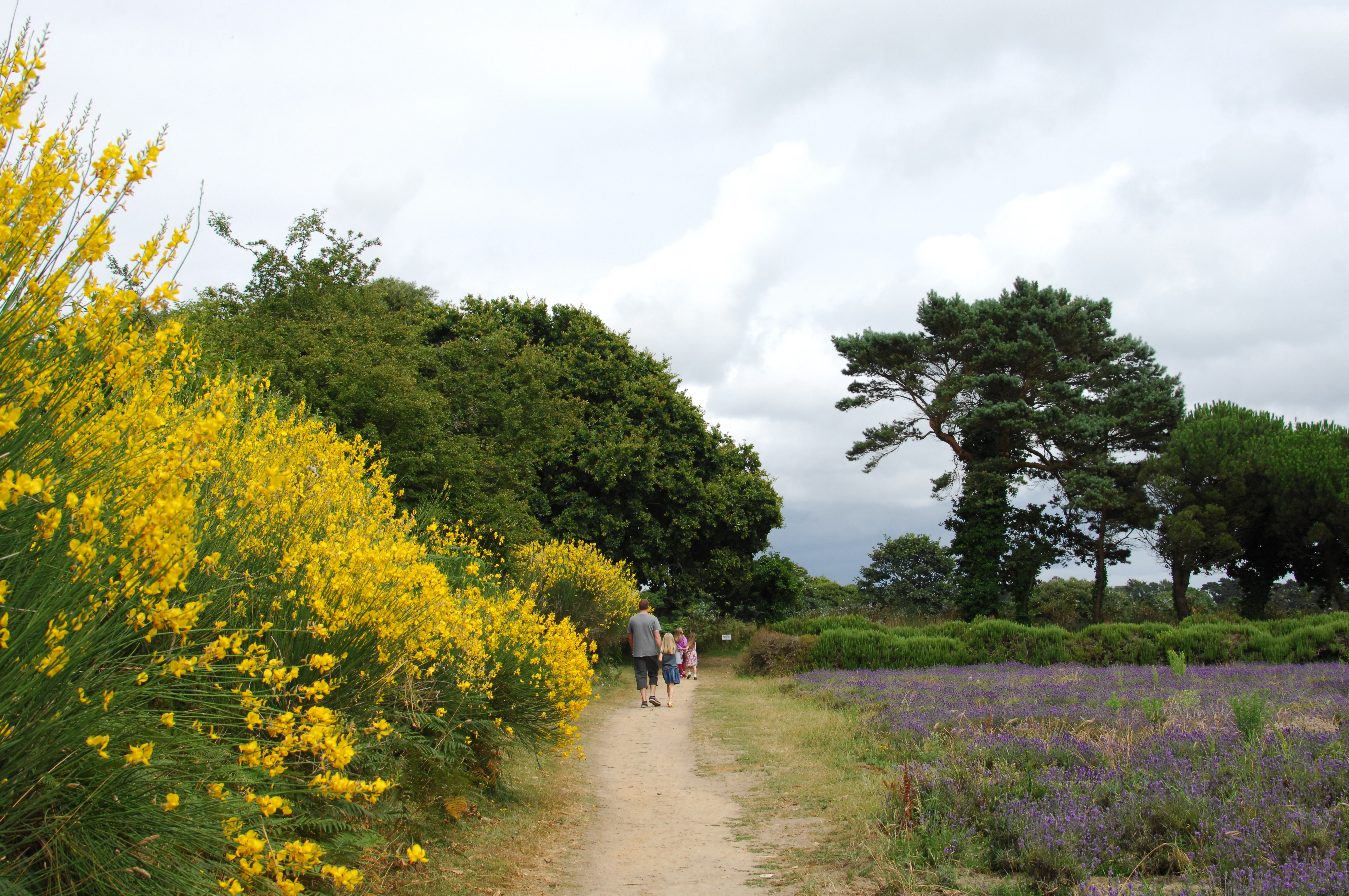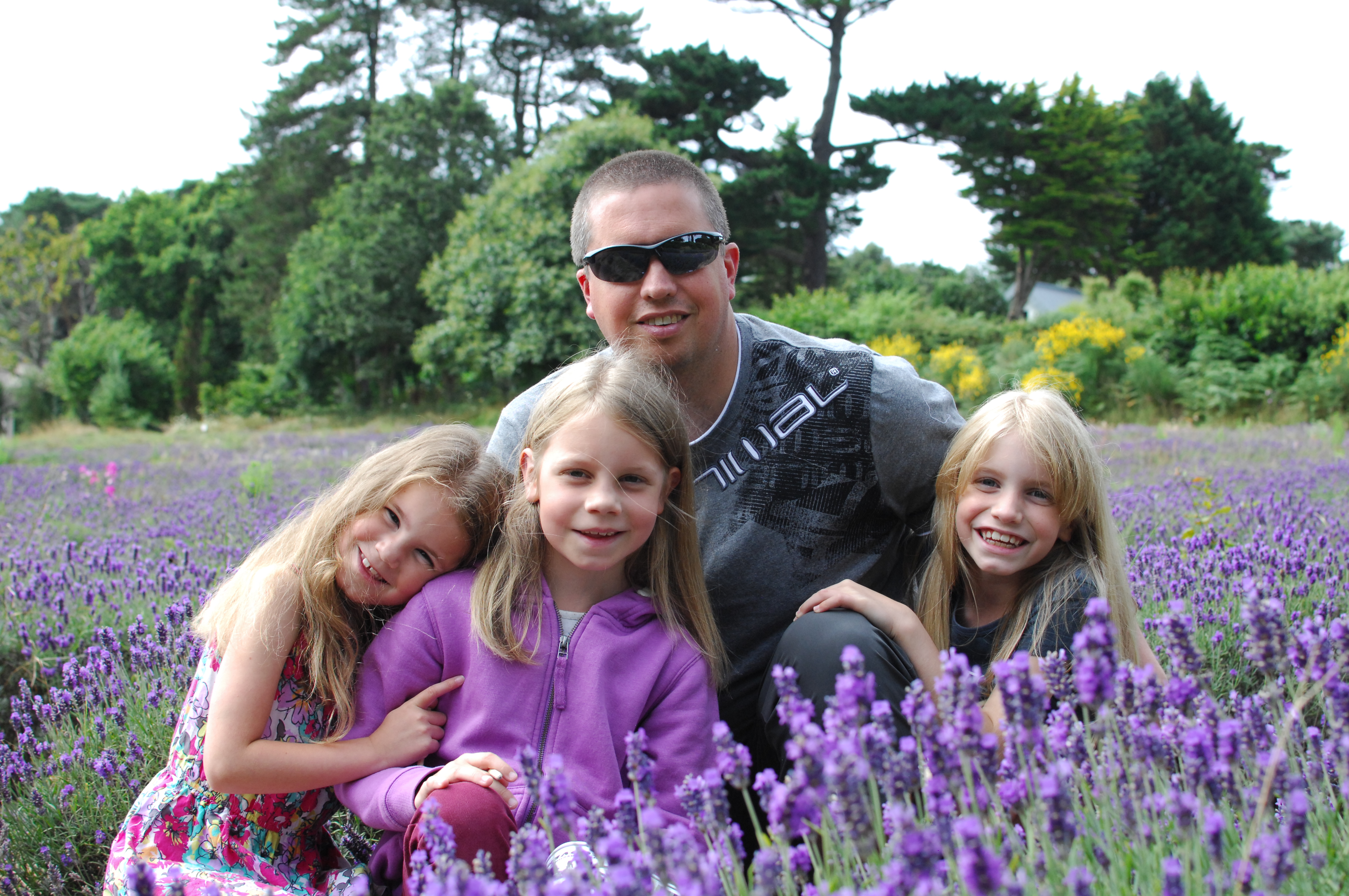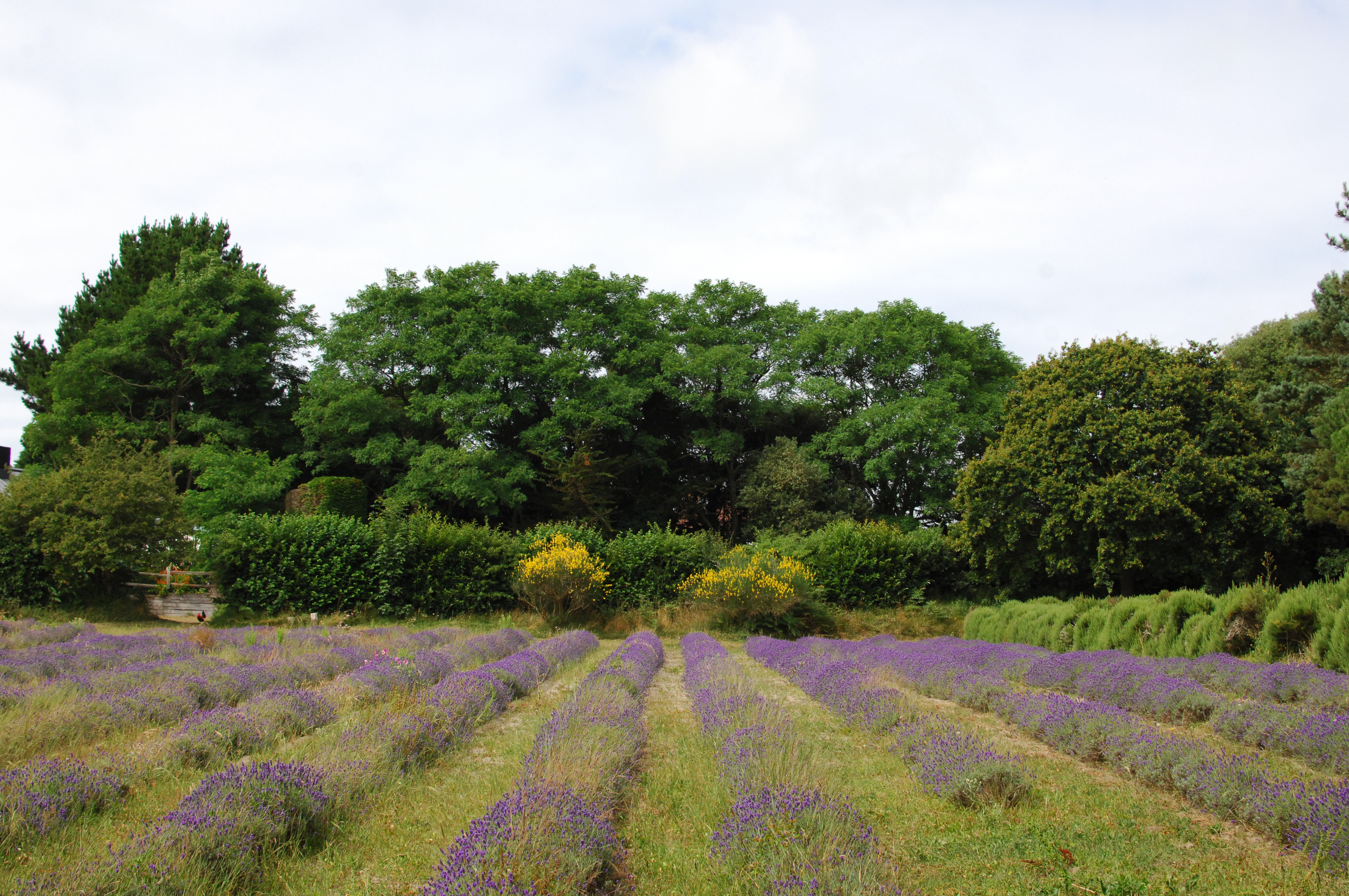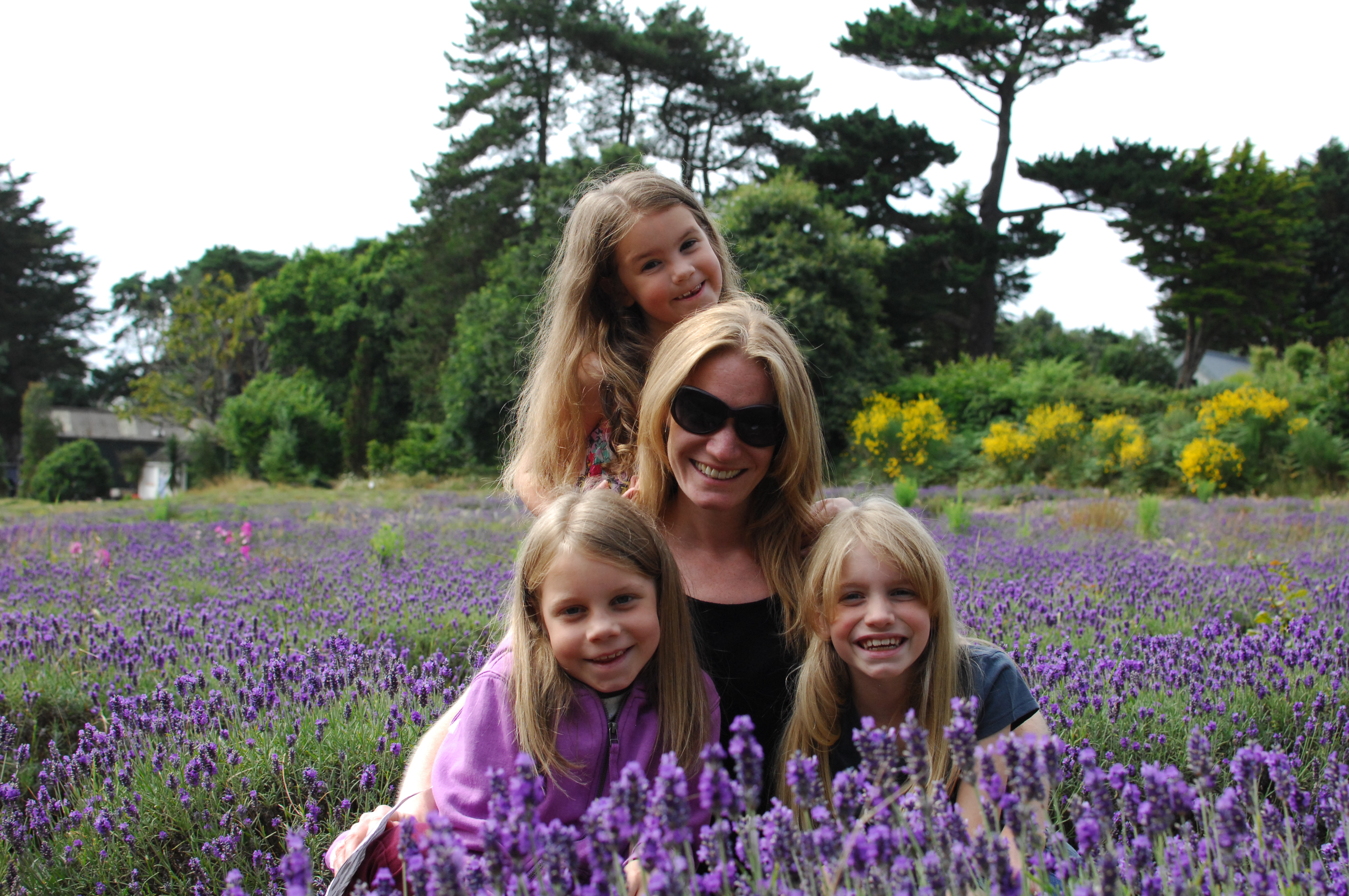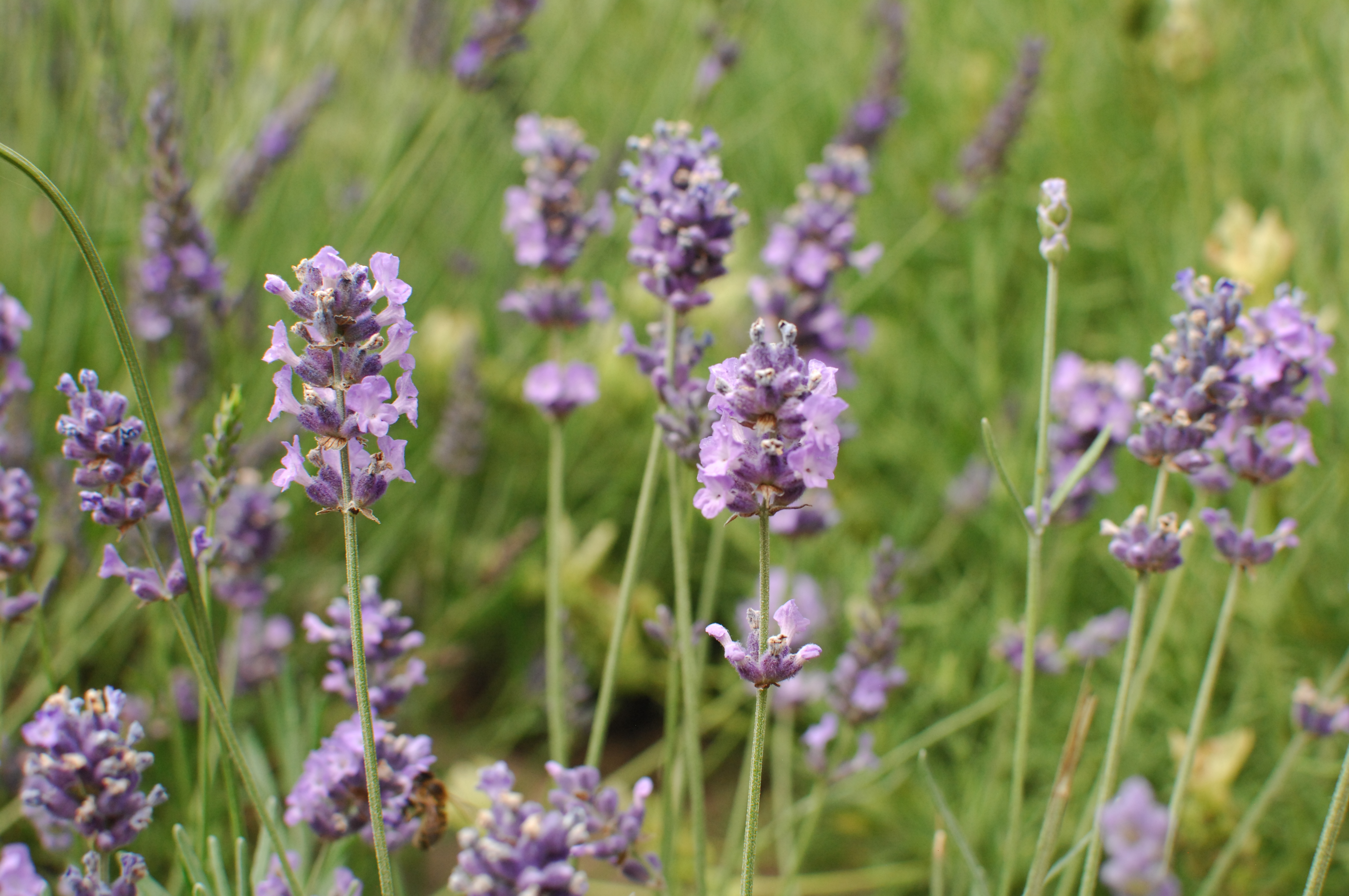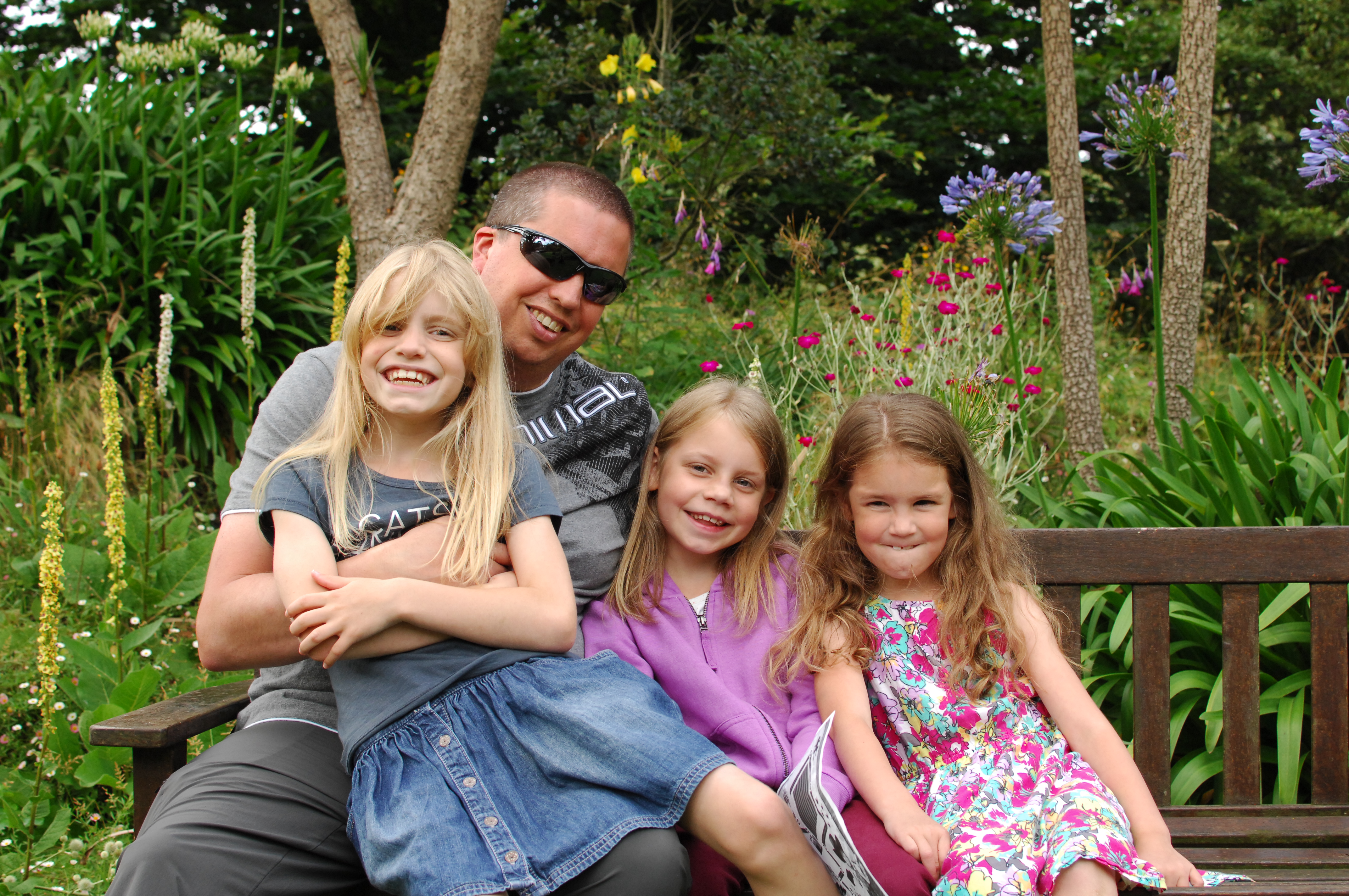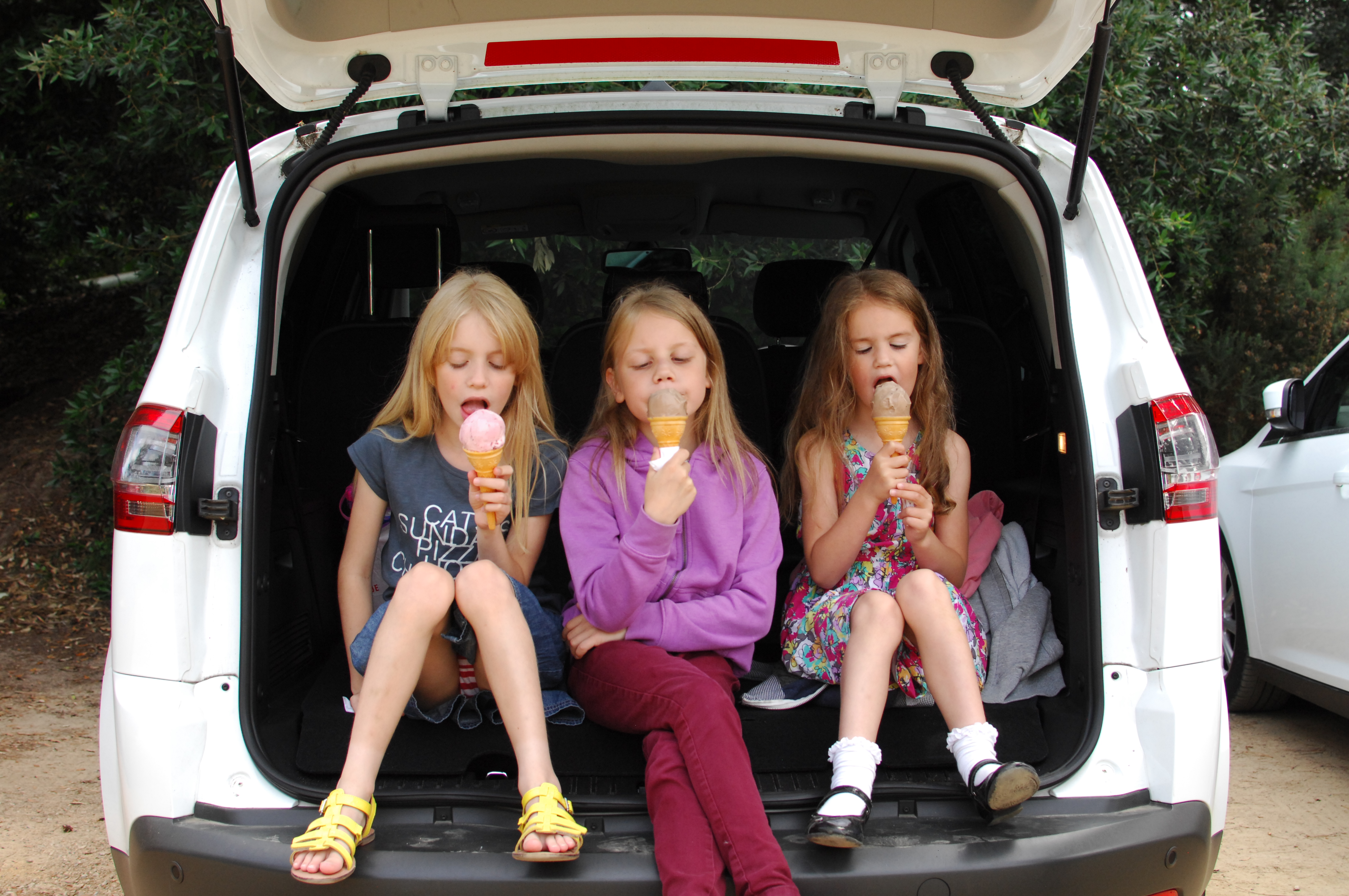 From there we headed into the pretty little town of St.Aubins on the South coast.  A blogger friend of mine, Emma from Life at the Little Wood, had been to Jersey last year and had posted a photo of a plaque on a wall in St.Aubins and I really wanted to find it as it made me giggle.
We parked up and walked along the harbour, stopping to look for shells on the beach.  As we delved further into the cobbled streets and extraordinarily narrow 'roads' that probably wouldn't even pass for driveways at home we discovered quaint houses with window shutters and stunning displays of flowers in window boxes – it really was lovely.  Just as we were about to give up because the girls were complaining of being tired, bored and hungry in equal measure, the husband spotted the plaque on a random wall and, silly as it sounds, it made my day!  Isn't it funny how little things can make all the difference?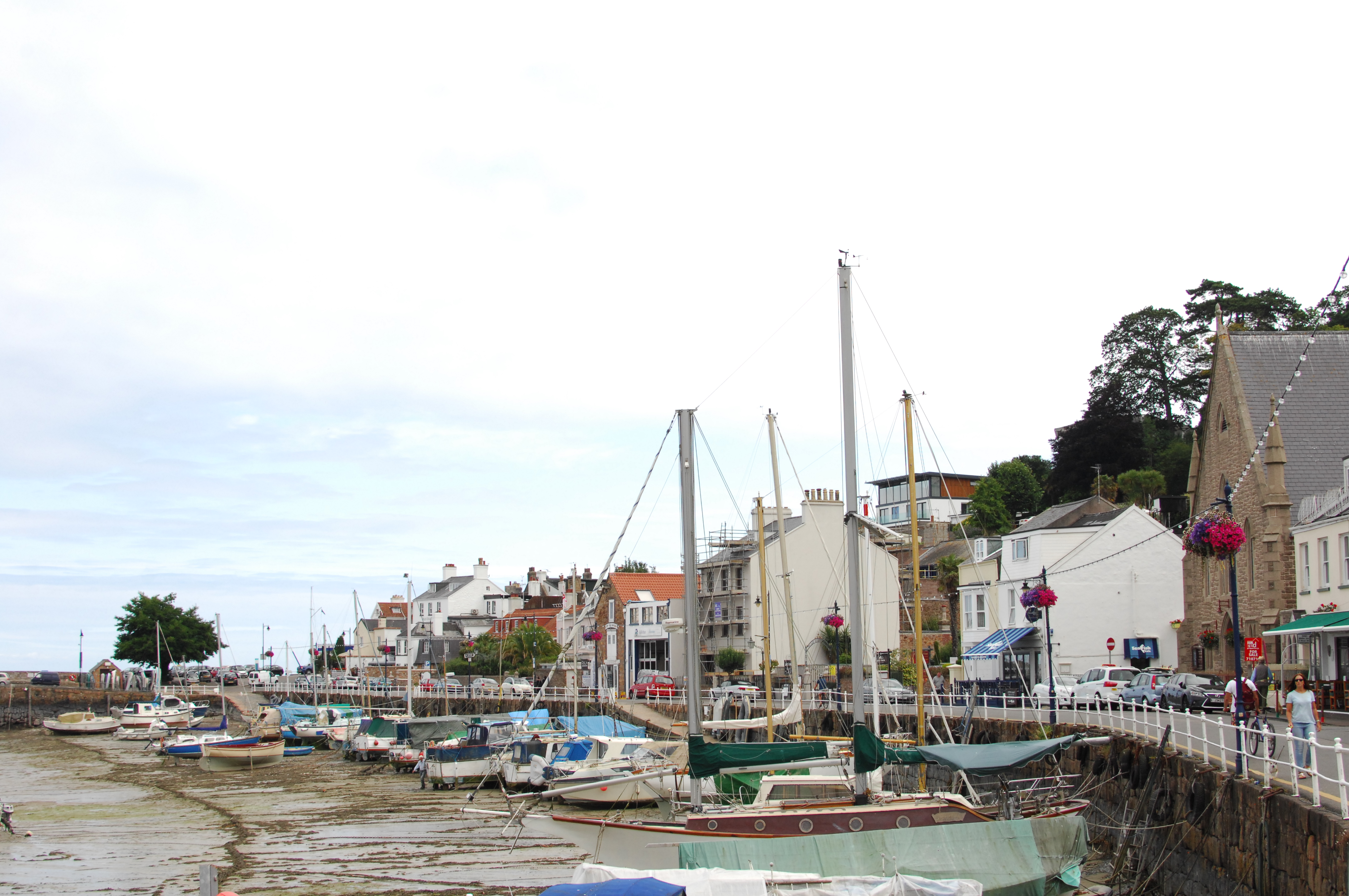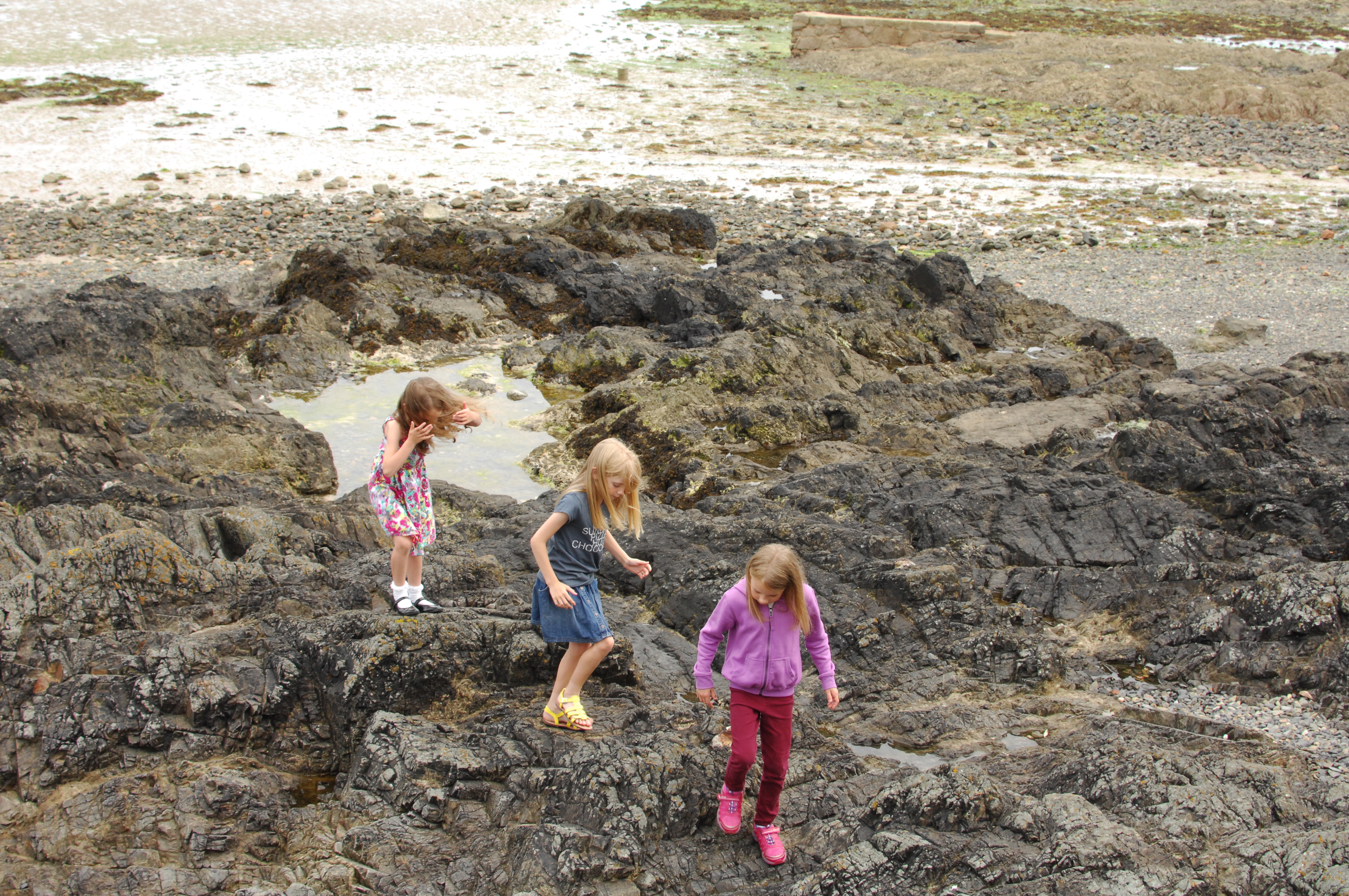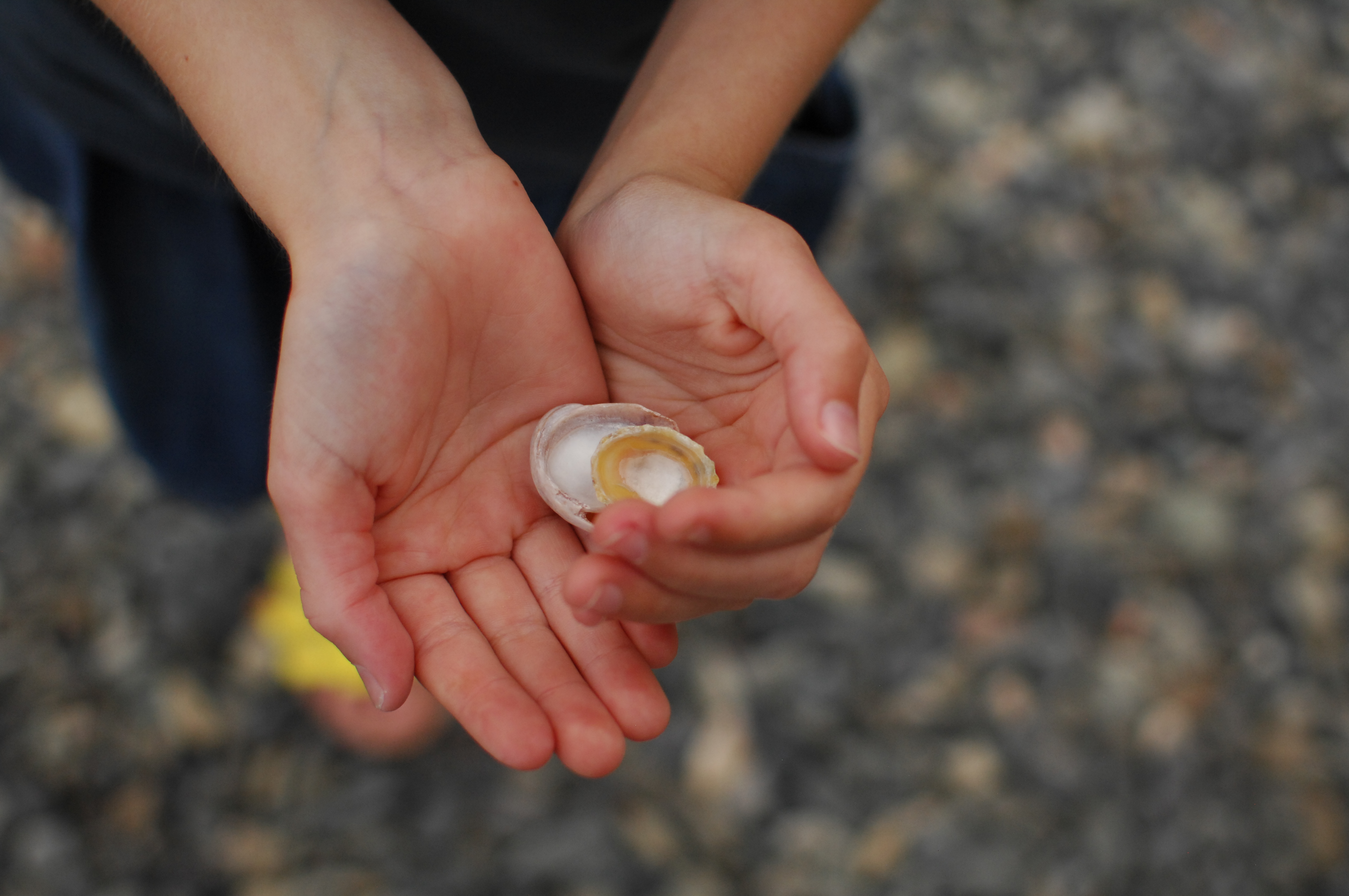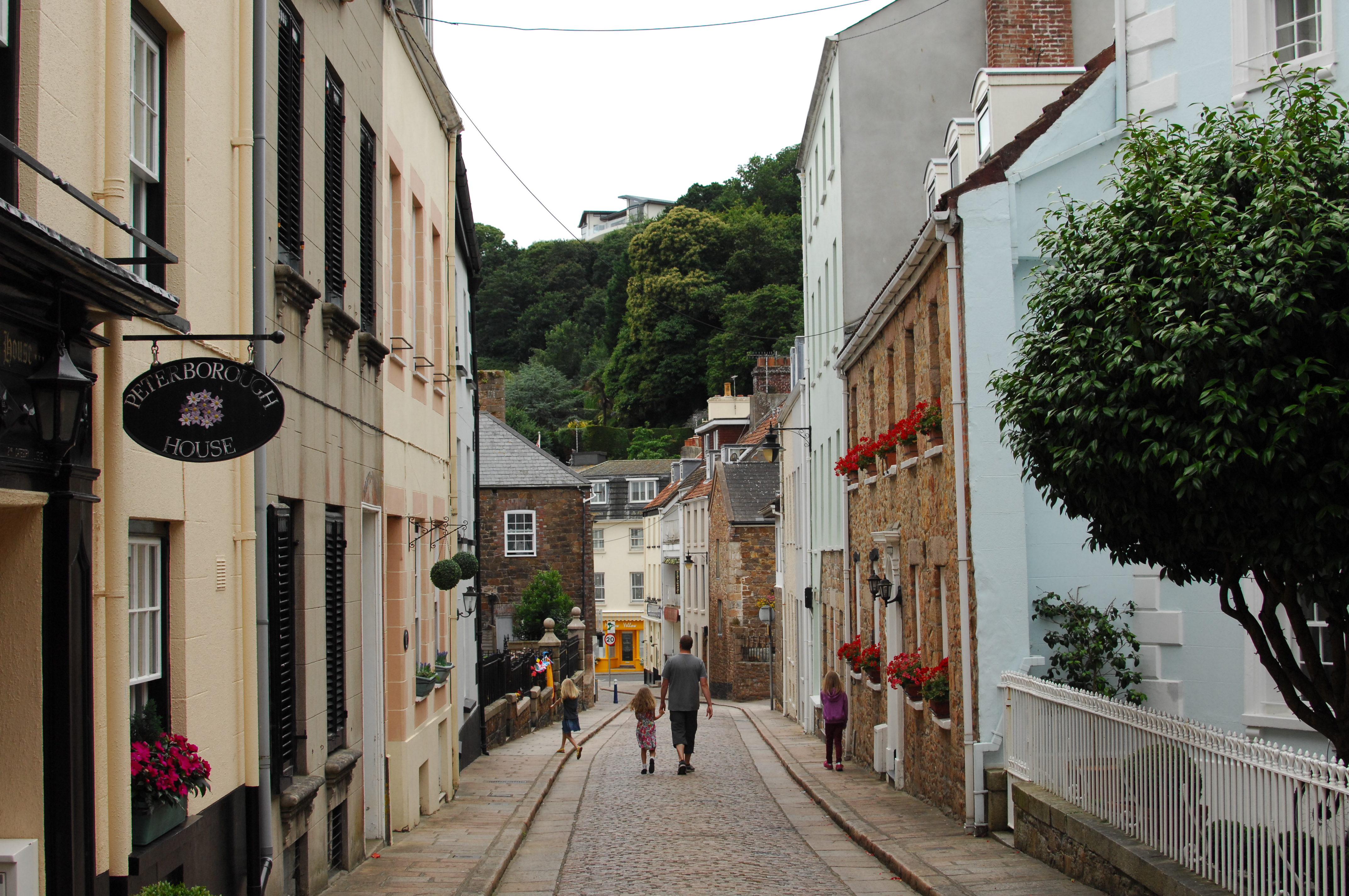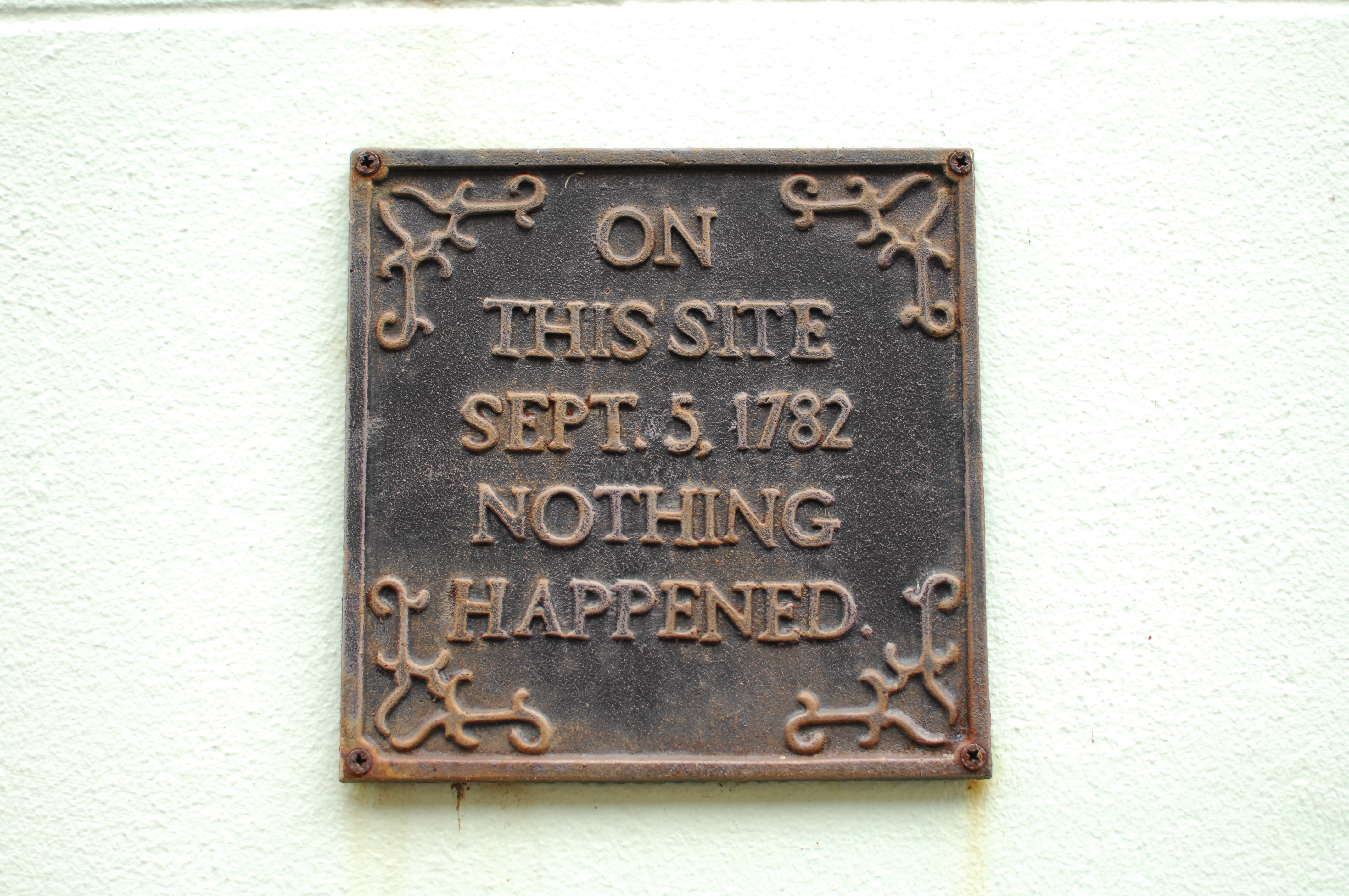 By then it was time for dinner, so we jumped back in the car and headed for The Old Smuggler's Inn at St. Brelade.  Food is available from 6-9pm and we were there about fifteen minutes early so we had a quick walk on Ouisaine Beach first before heading in to order.  It was already busy with both locals and tourists so we knew we'd made a good choice.  The portions were huge and it was fairly standard (though very tasty) 'pub grub' and the service and atmosphere was good.
After we'd finished we headed back tot he beach for a walk to help settle full tummies and watch the start of the sunset.  I love these photos – real memory-making moments.  We headed home tired and happy and ready for whatever adventures tomorrow would bring.