Gosh this month seems to have zoomed by… again!  I feel like I say it in pretty much every post I write (and to be fair I probably do), but I just don't know where this year is disappearing to.  April was a month of sunshine, family time and plenty of treats – it's been really and truly wonderful.  Here are all the little things I've been loving lately…
Read
We escaped to Cornwall for the first week of the Easter holidays and I had every intention of reading at least a couple of books while we were away.  In reality, that didn't really happen (though I did unplug from Facebook as much as I could which was actually really rather refreshing).  I did manage to read the whole of April's edition of The Simple Things magazine in one afternoon which was nothing short of a miracle.  It normally takes me at least three attempts to get through the entire thing (I like to take my time over it and really soak in everything on each, beautiful page) and even then I'm normally a couple of months behind!
Book-wise I find it really hard to read more than one thing at a time, unlike my daughters who each seem to be able to have about five books on the go at once.  Last month for me was a fiction book, so that means this month was non-fiction.  As you may (or may not!) know, in my day job I work as a Cognitive Hypnotherapist helping people overcome issues in their lives that are holding them back.  As a consequence, I tend to read quite a lot of self-development books as it gives me ideas for my work with clients, keeps me up to date with the field and helps me move forward as 'me' as well.
This month's choice was the newly released and highly anticipated 'Grow' by Trevor Silvester.  I'm proud to be able to say that Trevor is both a good friend and mentor – it was him that trained me in the art of therapy many years ago and we still have a close relationship now.  He's written other books, all of which are brilliant, and I knew that this one would be no different.  I'm currently half way through it and it is even better than I expected – insightful, useful, inspiring and containing many practical ways that you can improve your relationship with yourself, create a better relationship with your kids (no matter what their age) and help them grow and develop into the resilient and happy little humans that we want them to be.  If you are a parent (or intend to be one in the future), this is a must read.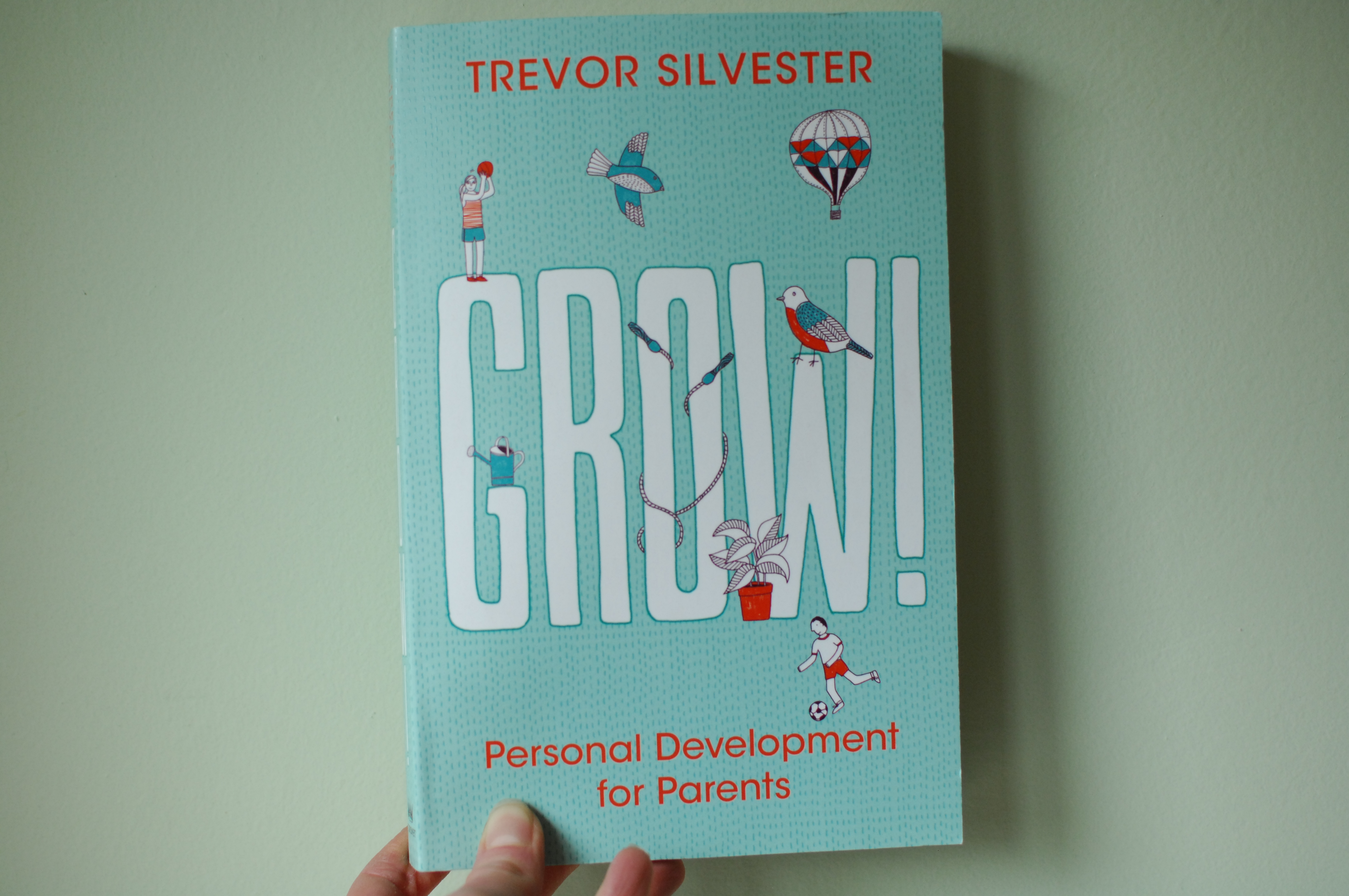 Watched
This month I have watched my girls seem to grow up right before my eyes.  Every morning when they come downstairs to the kitchen where I'm busily making packed lunches or sorting out breakfast they seem to be even taller, the tops of their heads reaching further up my body each day.  When I pull them onto my lap for a cuddle they seem to be all legs and arms, though thankfully they do still snuggle into me, curling their lithe bodies around mine for comfort.  I've had to buy them all new shoes and new clothes as they're outgrowing everything we have (I pass down what I can from one to the other but they all have such individual tastes and personalities that sometimes that's just not possible).
I know it sounds daft but I'm sure it happens even more when we're on holiday.  And I don't mean just growing physically.  They grow mentally and emotionally too.  They just seem to relax and bond with each other a bit more, thriving on the extra quality time they get to spend with us and each other.  Don't get me wrong – there are still arguments – but overall we definitely come back stronger and more united than before we went.  I guess that means we'll just have to go on more holidays!  Or at the very least figure out how to recreate the holiday atmosphere at home.  And as sad as I feel at the fact that they're no longer my babies, I'm also incredibly proud of who they're becoming.
Heard
I mentioned in last month's Little Loves post that the girls bought me Ed Sheeran's new album for Mother's Day and it's pretty much been on in my car non-stop on repeat ever since.  I get a *little* bit obsessive when I find a new album I love and it'll be the only thing I listen to for months on end until I know the lyrics to every song backwards and forwards – before Ed Sheeran it was James Bay.  I think the husband might have got a bit bored of it by the end of our holiday in Cornwall as it was virtually all we listened to on our day trips and the four hour journey there and back!  Normally on most albums there are a couple of songs that I tend to skip past but this one?  Nope.  Every single song is brilliant and tells a story.  This one is one of my favourites.  I love the message – love, understanding and positivity.  I think he's an awesome role model for kids – he got where he is through hard work, belief in himself and actual talent that he's developed and built on over the years.
Made
It's a little tradition in our household that we made chocolate Easter nests over the Easter weekend.  There seems to be great debate over whether they are best made with shredded wheat or cornflakes – in our family we are firmly on the cornflakes side of the argument!  It's always a messy, fun and noisy affair, and I'm pretty sure more mini-eggs make it into the girls' mouths than they do onto the nests but it really doesn't matter.  It's a lovely way to spend the afternoon together, the girls can do most of it themselves (which they LOVE as it makes them feel more independent) and the end result is really rather yummy.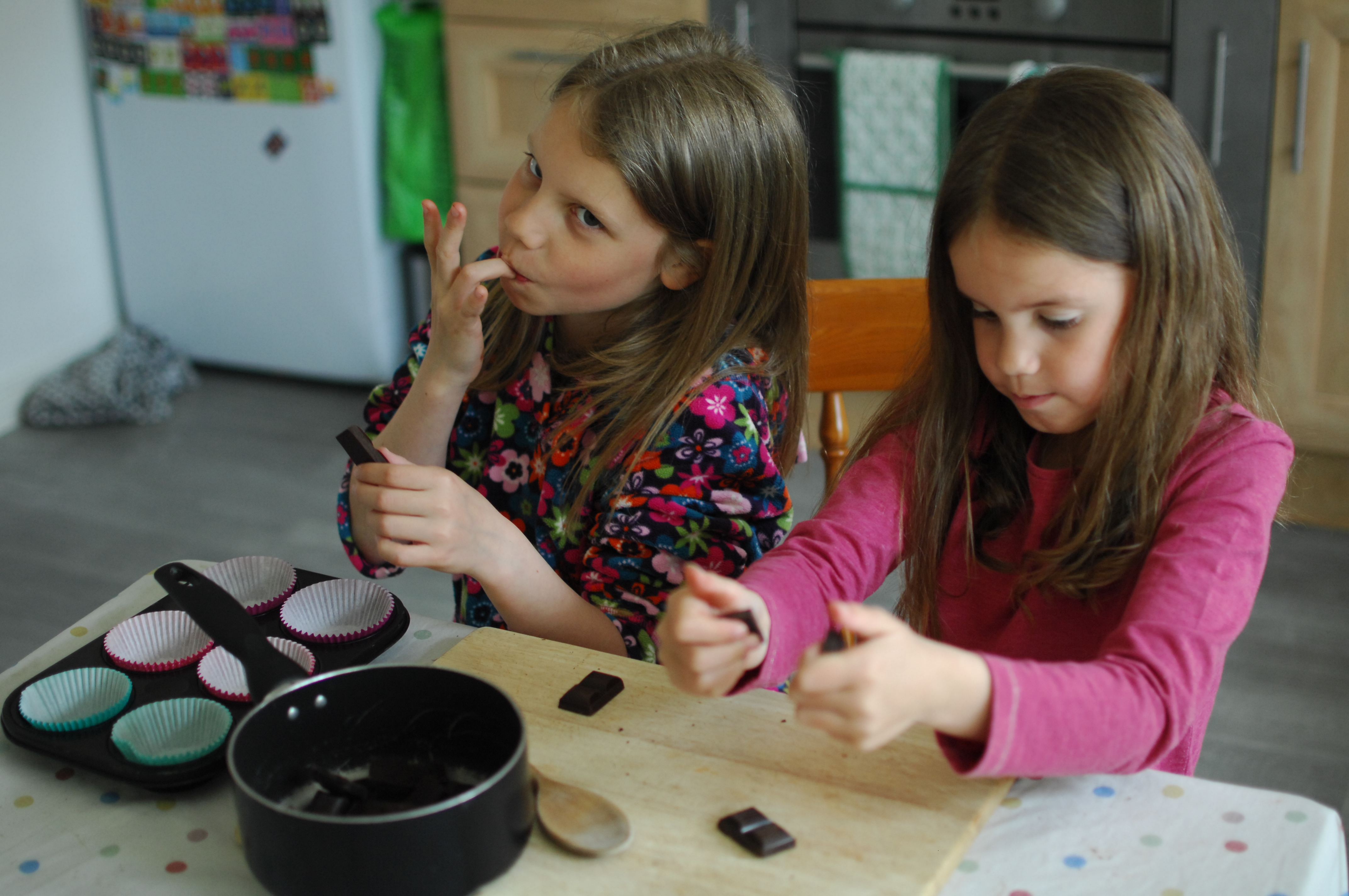 Ella's new topic at school after Easter is the Victorians.  Their holiday homework is always to do some research on their new topic and one idea suggested by her teacher was to make a traditional Victorian recipe.  Ella opted to make a Victoria sponge cake, so we found a recipe and I let her get on with it pretty much by herself, with only a little bit of guidance from me (and quite a lot of 'help' from her littlest sister!).  I'm not the best cake-baker in the world (just ask my husband!) but Ella has clearly inherited her big sister Sophie's culinary skills –  it turned out to be delicious 🙂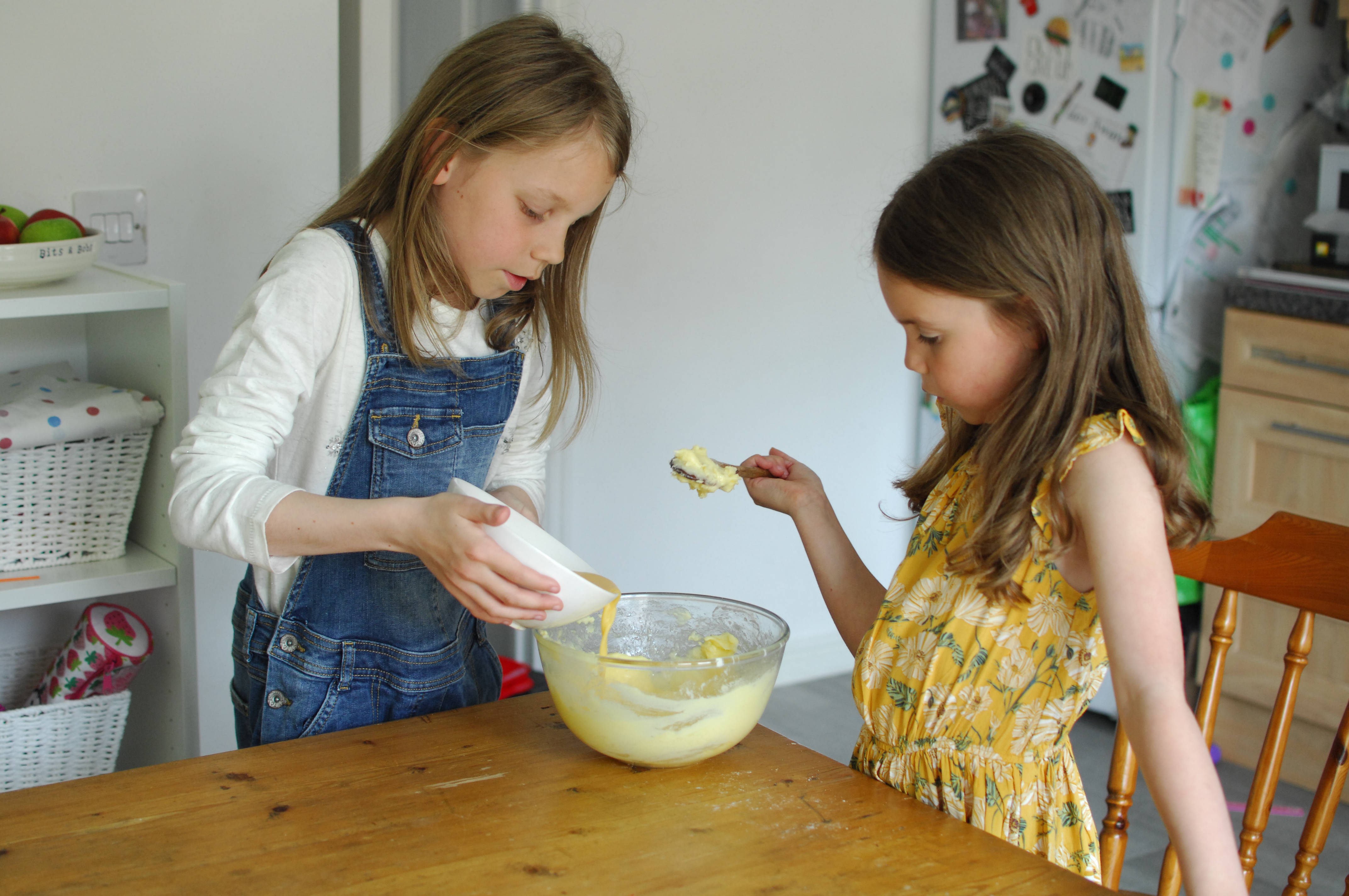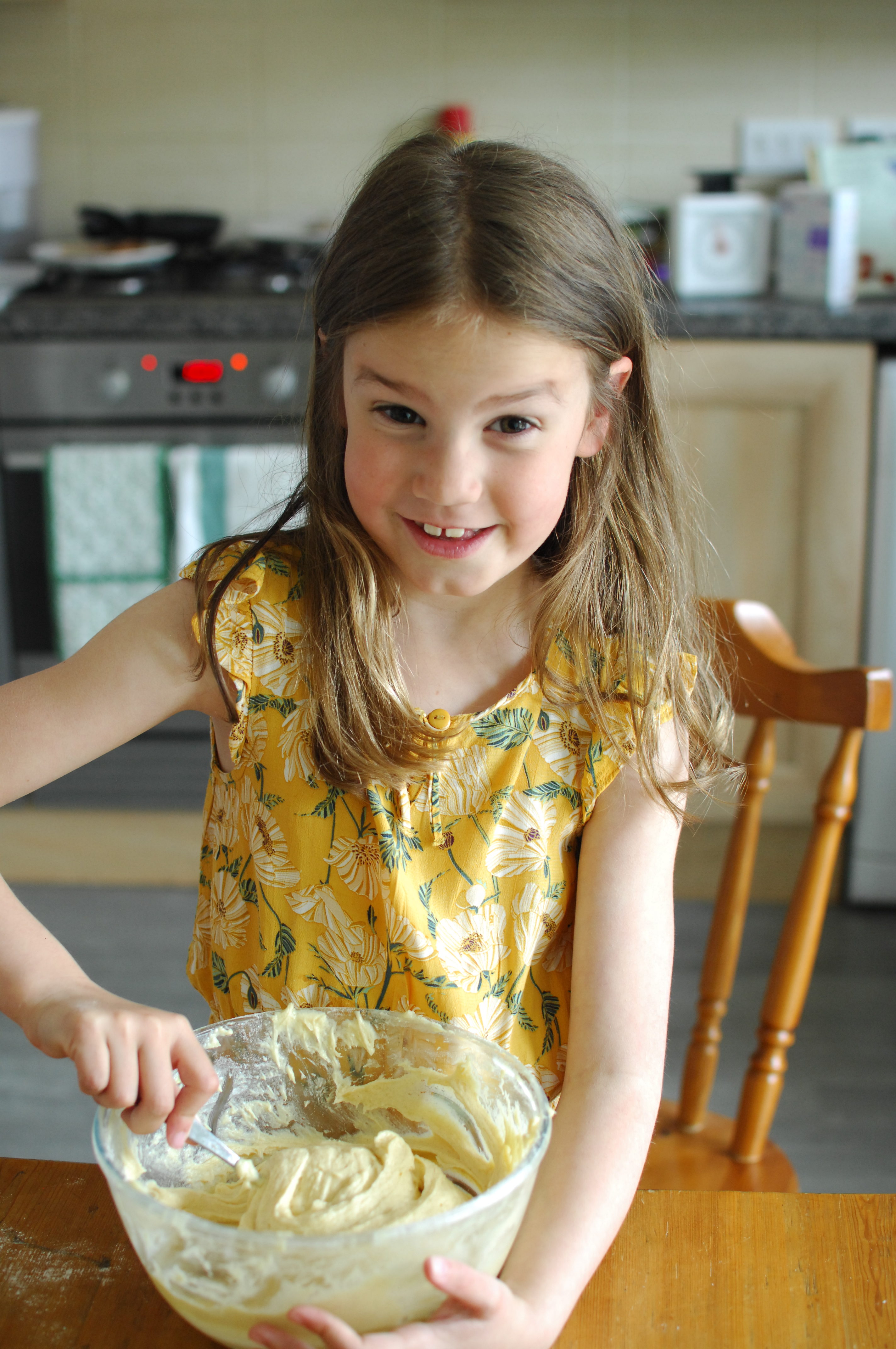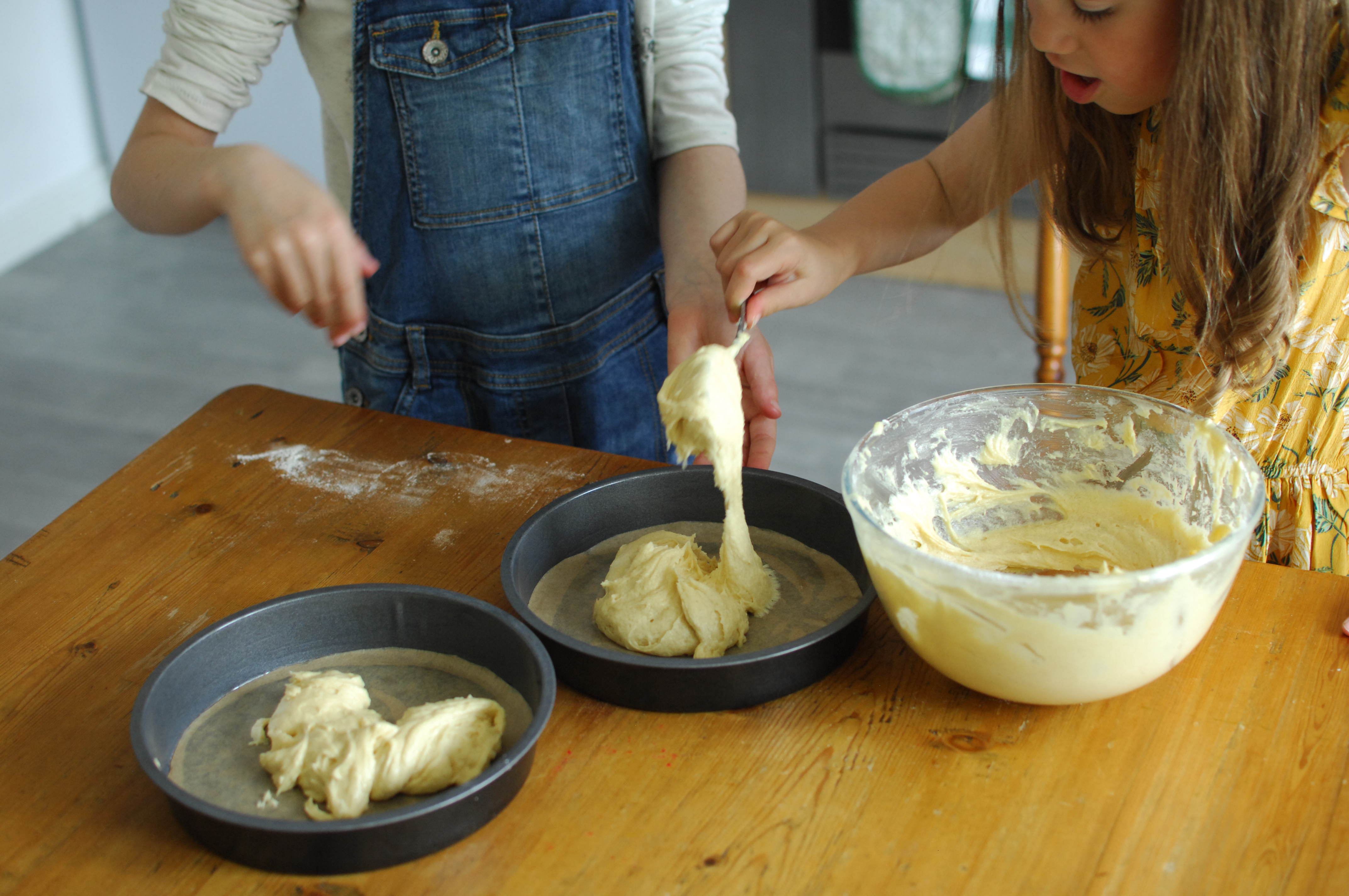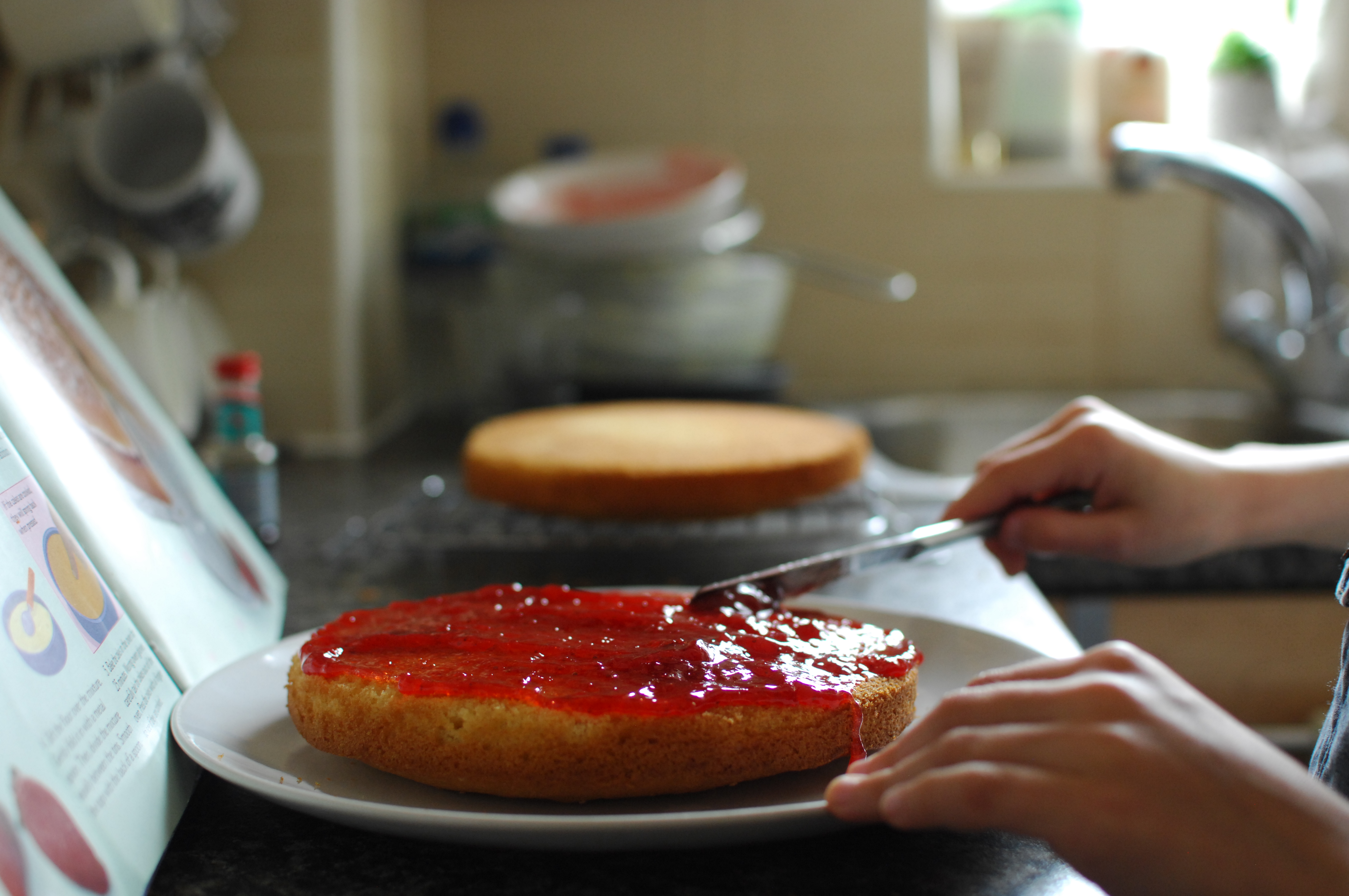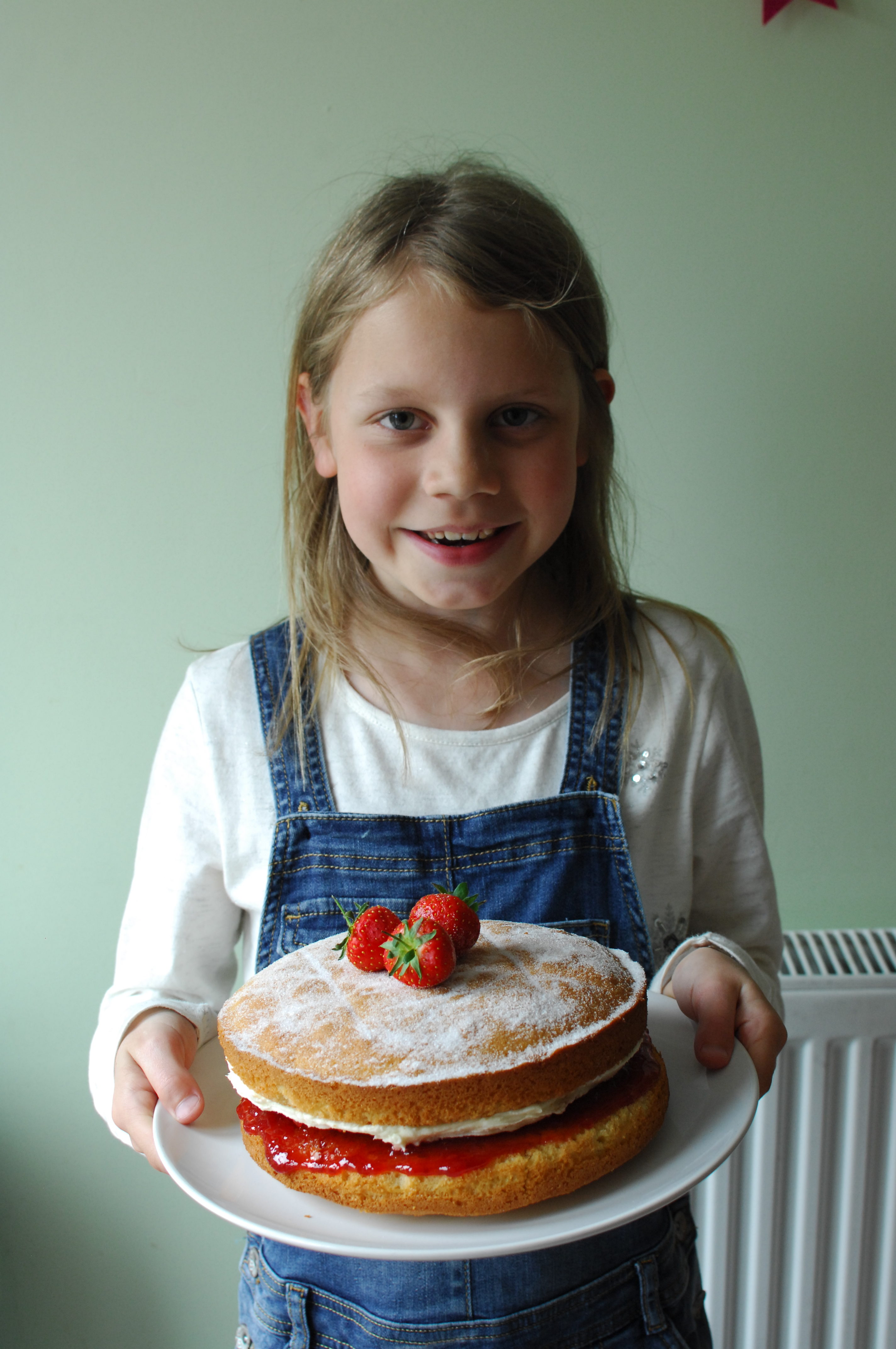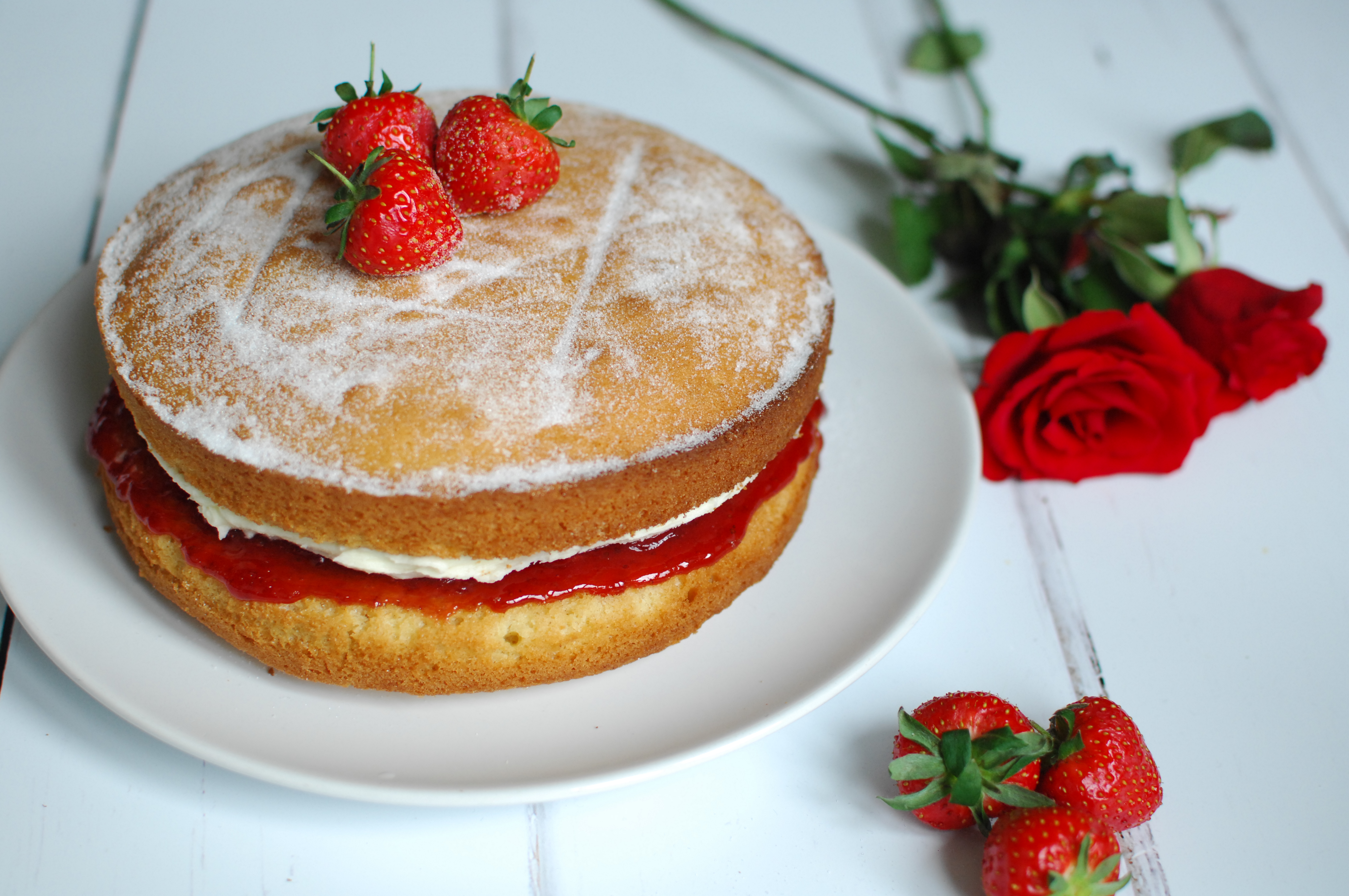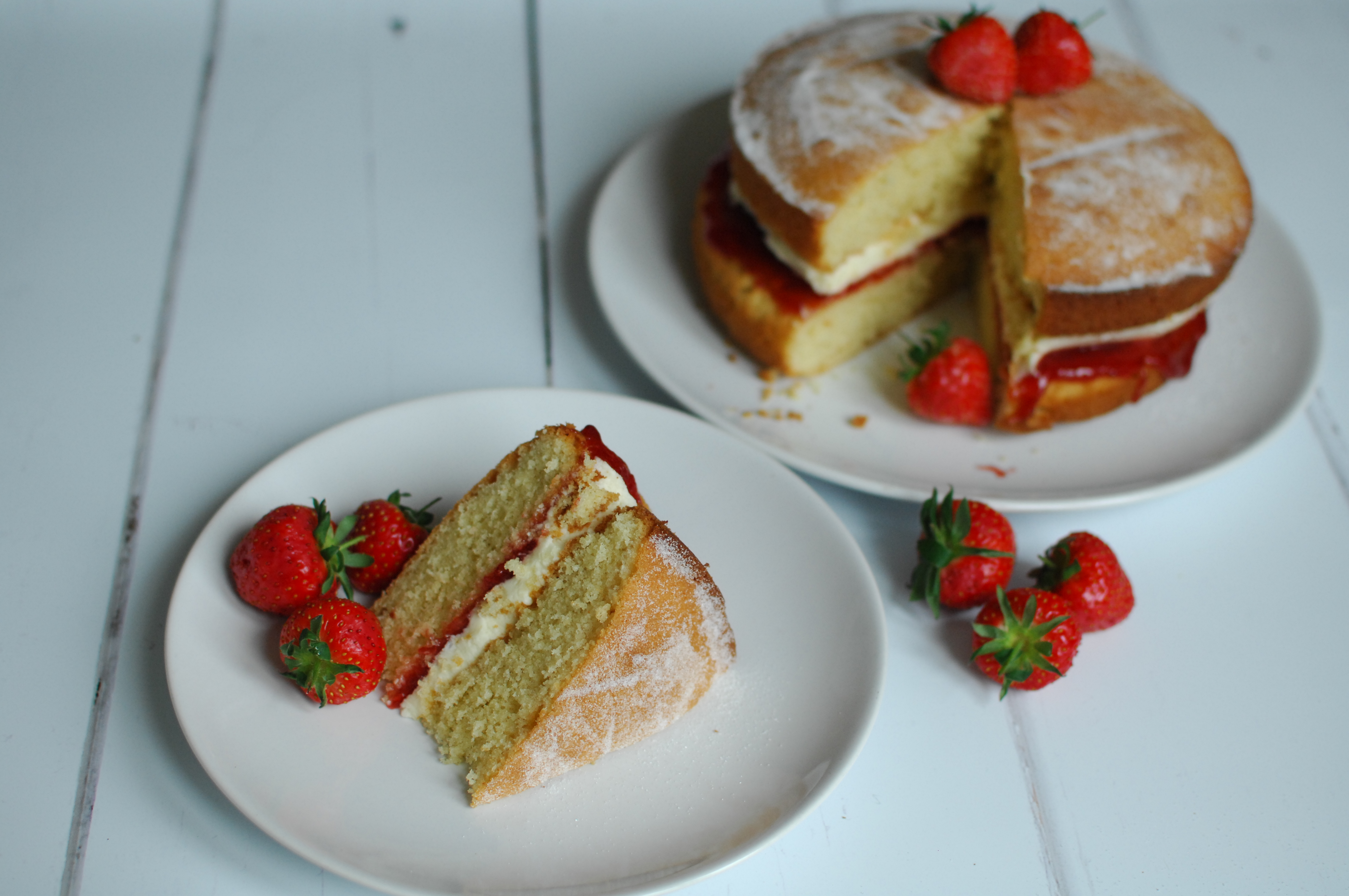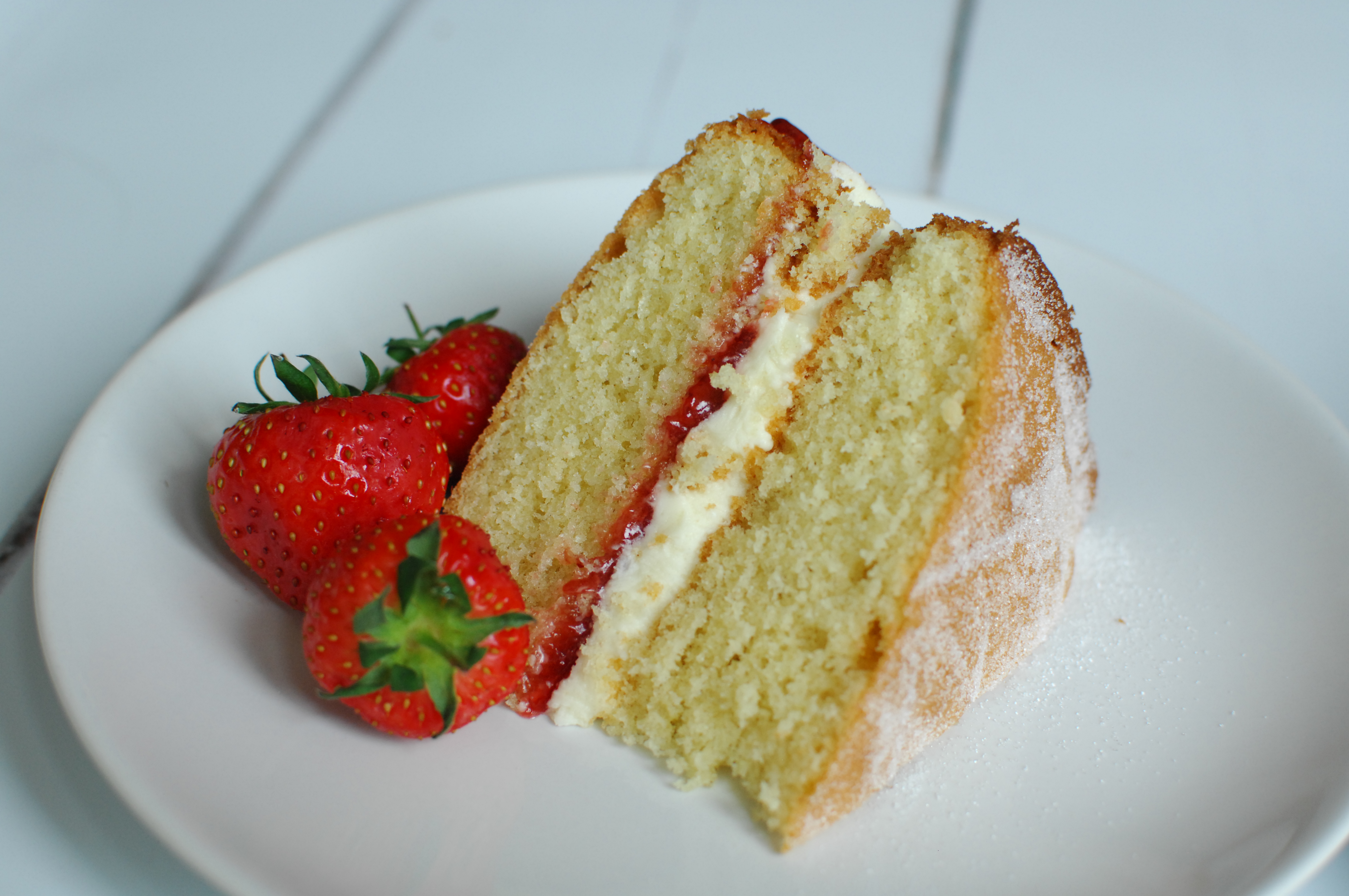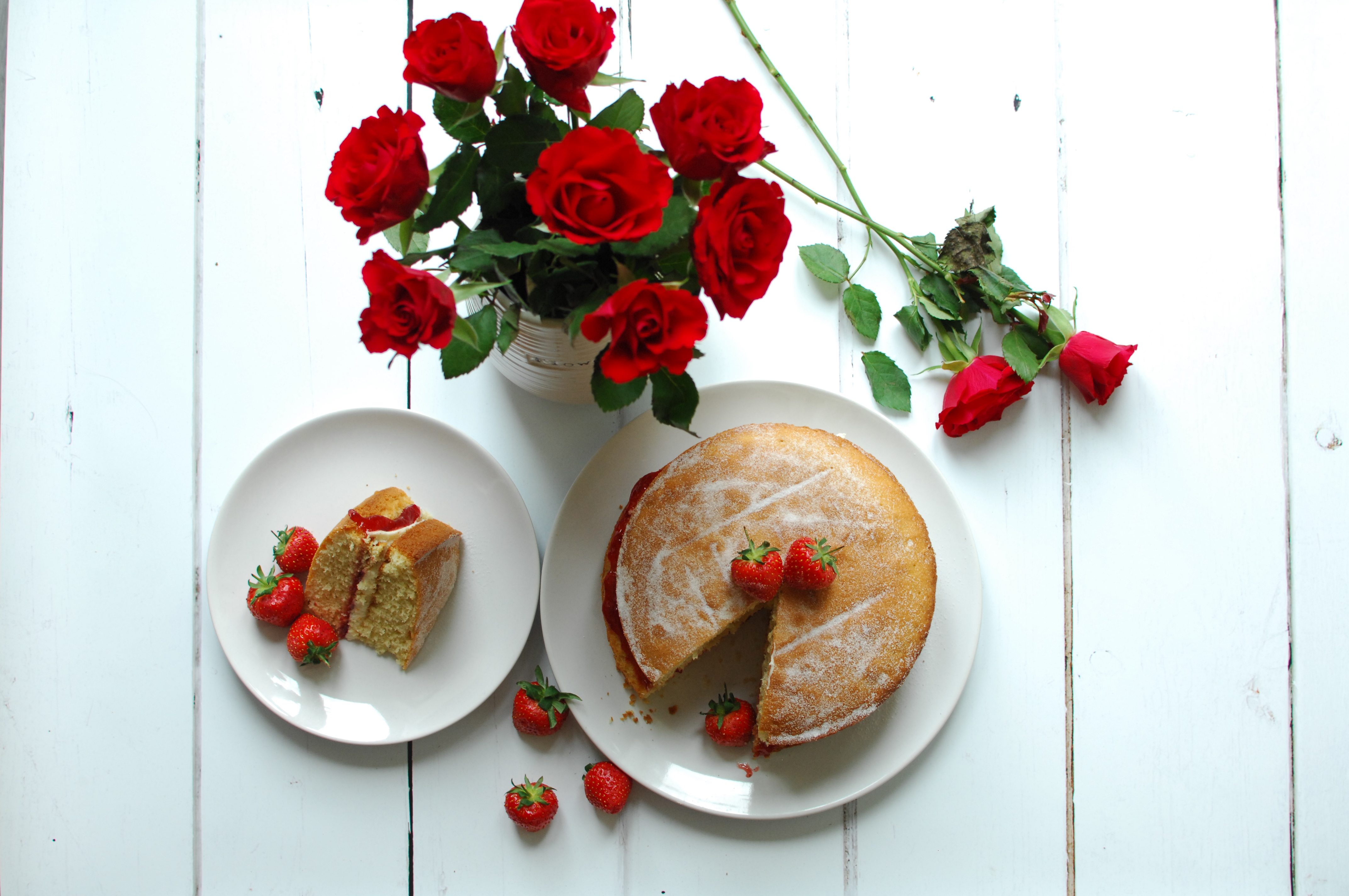 Wore
For once this section is more about what we didn't wear… coats!  The weather has been just so lovely this month – lots of warm sunshine, a little sprinkle of showers and plenty of chances to get out and about without having to bundle up in big winter coats.  So it's been short sleeved TShirts, sunglasses and a lightweight hoodie most days and it's been wonderful.  Roll on summer!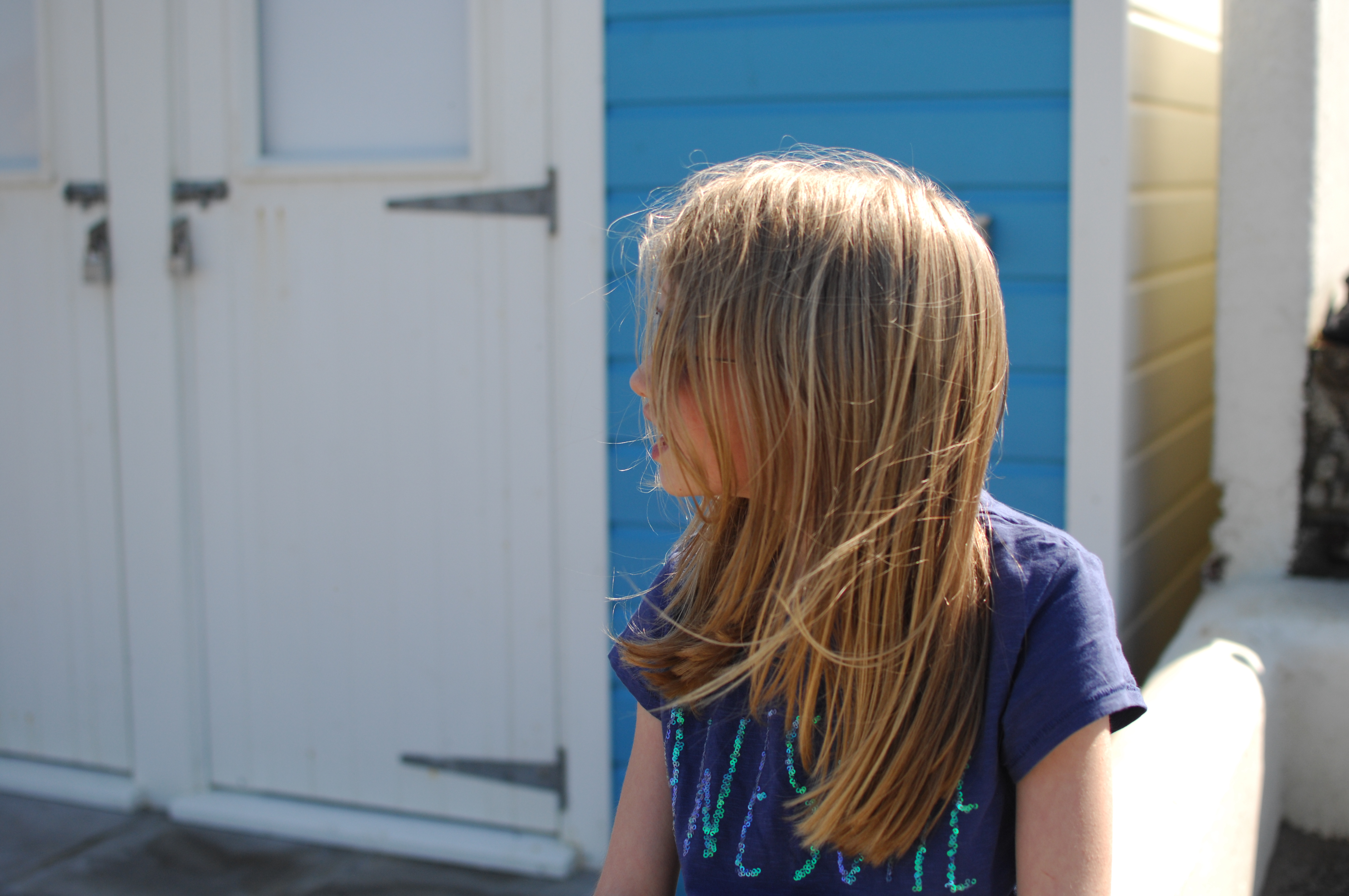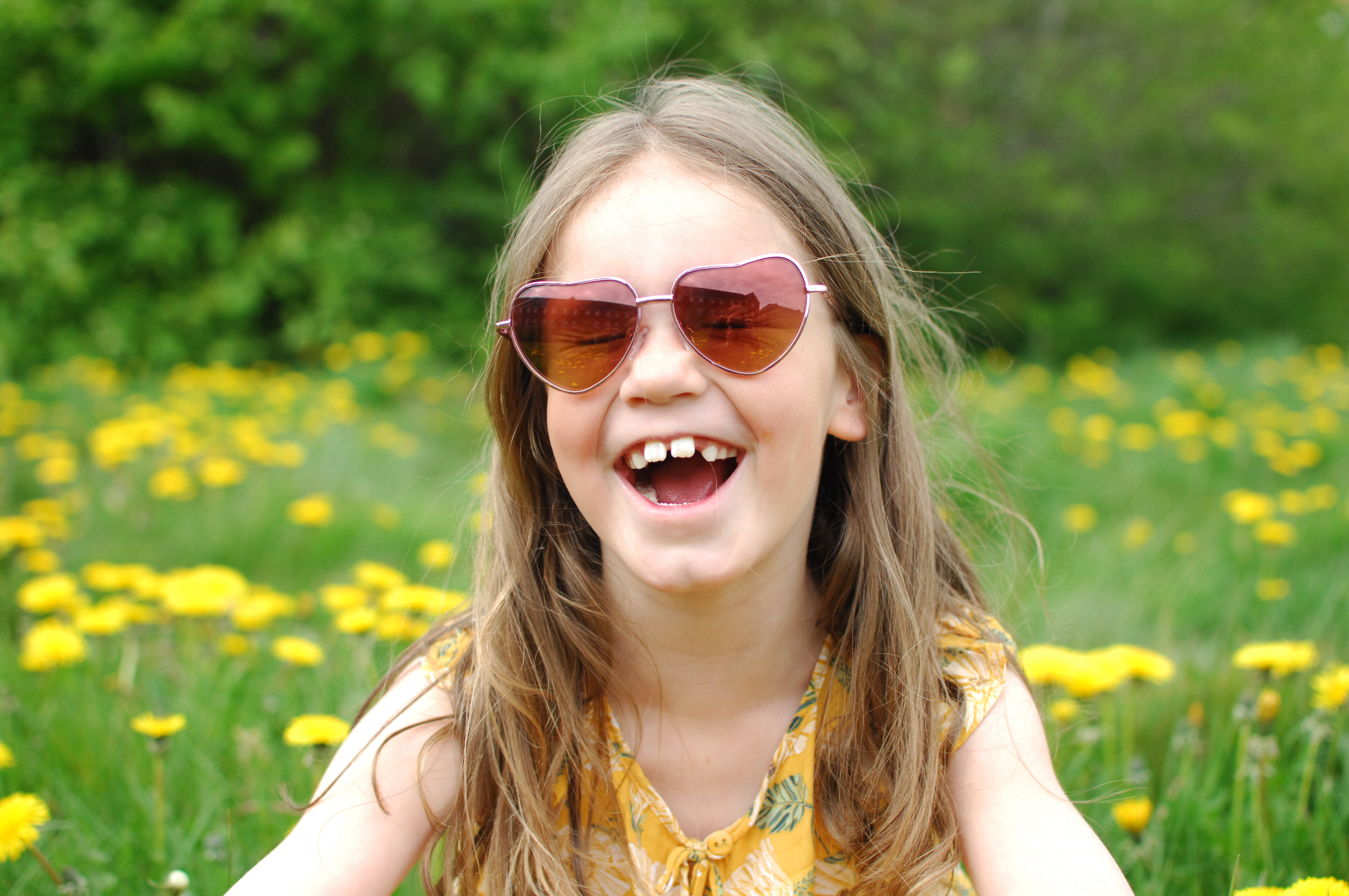 And finally…
As you can tell, our week long family holiday in Cornwall has been the absolute highlight of our month!  We don't go away very often, so when we do we really try and make it special.  I love having the opportunity to spend some proper quality time with my husband and the four girls, exploring new places, revisiting old favourites and making magical memories together.  If you fancy seeing a little bit more about where we stayed you can check out this little house tour video I made.  And if you want to find out more about all the fun things we got up to, the first part of my blog about our little holiday can be found here.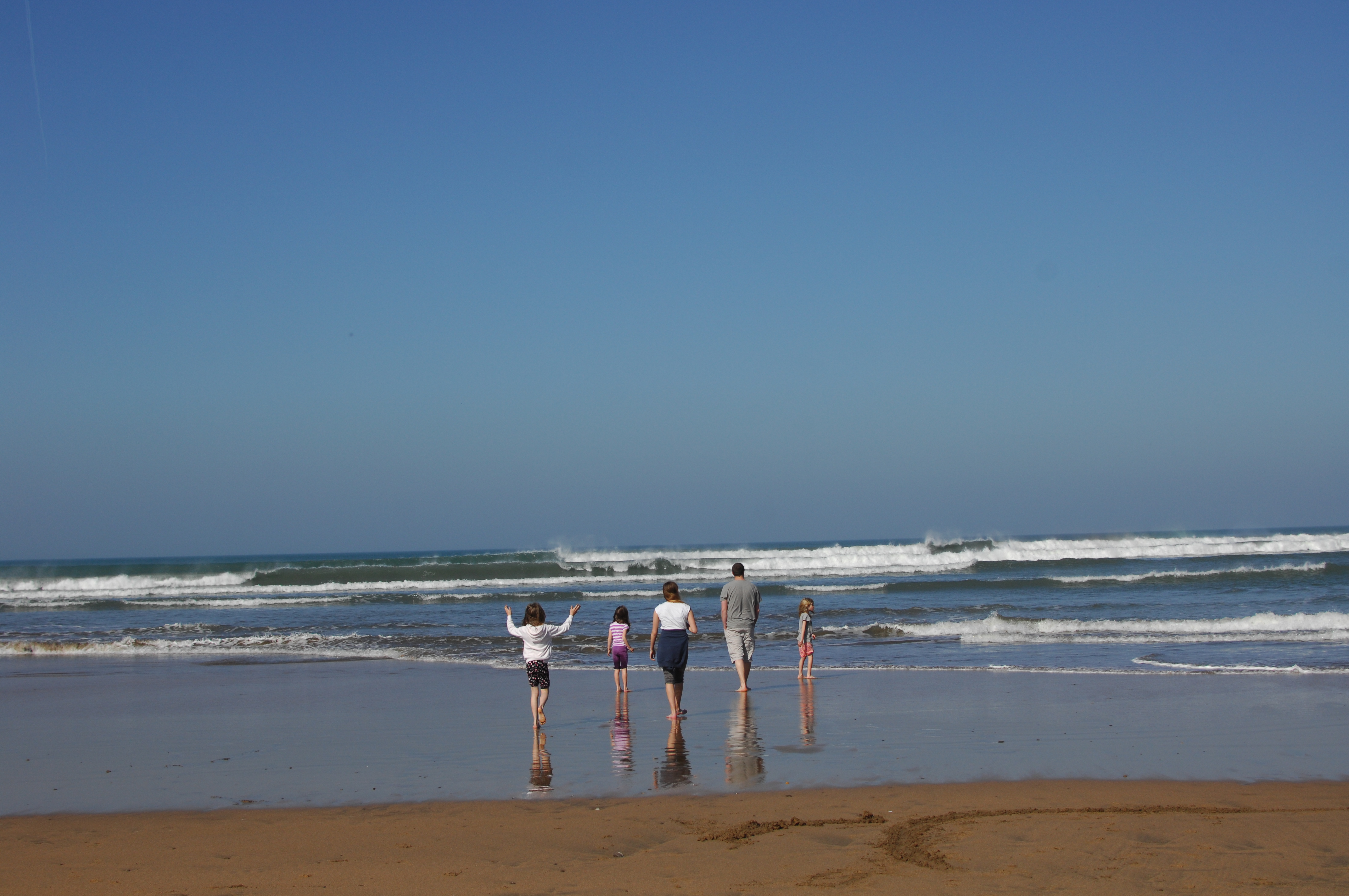 I'm already looking forward to finding out what little things I'll be loving in May – we've got a busy month ahead with two birthdays, two bank holidays, visits from friends and family AND half term all squeezed in!
Linking up with Coffee Work Sleep Repeat's 'Little Loves' link: