I've not been feeling particularly festive this year.  I'm not sure why, I've just not been able to summon up that special brand of excitement that usually accompanies the month of December.  I've not felt stressed or overwhelmed either, just… flat.  That's the only way I can think of to describe it.  I didn't want to put a dampener on the girls' escalating enthusiasm though so we still did all the festive things, the Christmas spirit gradually started to build and as a result we've made some lovely memories this month.
Here are all the little (festive!) things I've been loving lately throughout December…
READ
It wouldn't be Christmas without buying the special copy of Radio Times magazine!  It's the only time of the year that I buy it and it brings back lovely memories of Christmas at home when I was little.  I spent a good hour going through all the listings and making a note of all the things I wanted to record (mainly all the Christmas Specials – Bake Off, Strictly, Michael MacIntyre, 8 out of 10 Cats Does Countdown and Mrs Brown's Boys, to name a few).  I've also recorded Little Women for Ella as it's her favourite out of all the classics (and one that I'm ashamed to say I've never read)
WATCHED
December is a busy month for us.  Not only is there Christmas and all the inevitable planning, preparation and various festive school activities that go along with it, but there are two birthdays for us to celebrate as well – our eldest daughter Ella and my husband.  Watching Ella turn eleven at the start of the month was quite poignant for me – she's on the cusp of so much change and neither of us know yet how to charter these un-navigated waters.  She had a bowling birthday party and seeing her so happy and surrounded by her friends was just so lovely.  I wrote this post on my thoughts and feelings about her growing up, plus how we celebrated her birthday, and I'm so glad that I documented all of this so I can look back on it in years to come.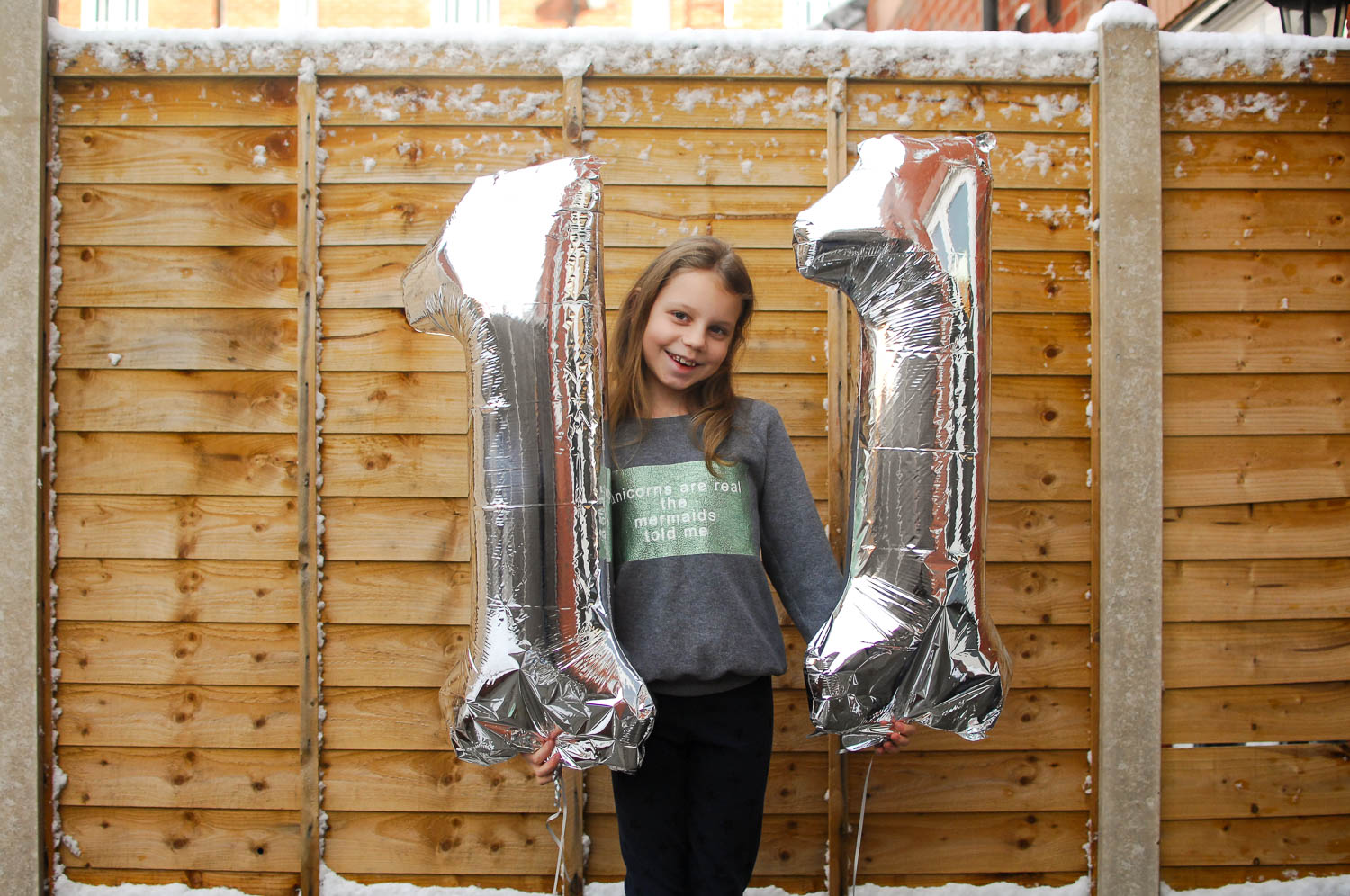 The husband also had a good birthday – it happened to fall on one of his days off from work so we watched him blow out the candles on his cake and then he and I escaped for the evening for our first date since March (!) – we went out for dinner to a restaurant we've not been to before (which was delicious) and watched the new Star Wars movie (the things you do for love hey?).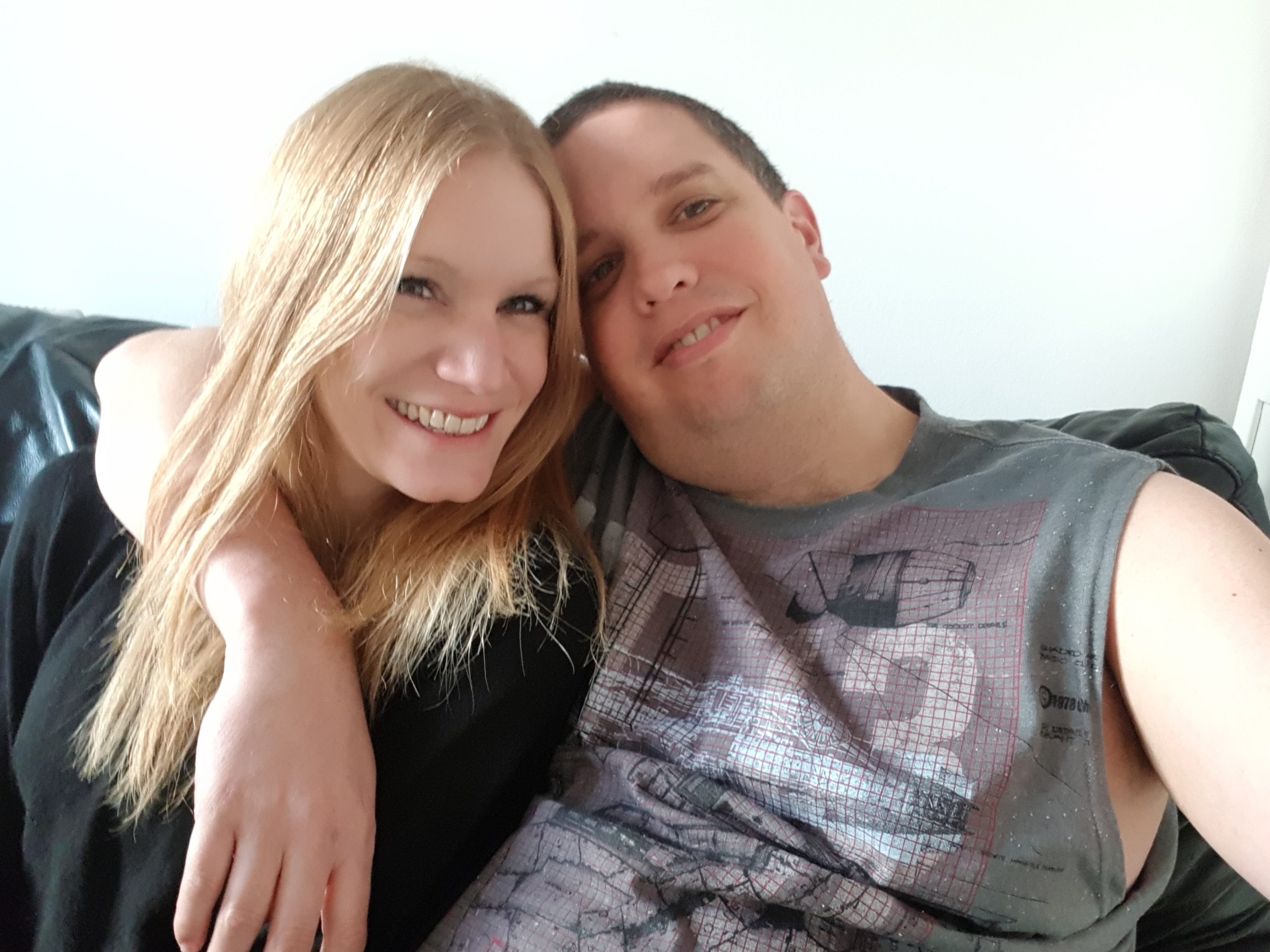 Normally one of my favourite things to do in December is to watch my girls perform in their school nativity plays.  But now that all three of them are in Key Stage 2 they don't take part any more and I feel so sad about that!  I wish they'd stop growing up so quickly.  Instead I booked us all tickets to watch the pantomime at our local theatre on my husband's birthday – the first time we've ever taken the girls and the first time Neil and I have been since we were each kids ourselves.  'Robin Hood and the Babes in the Wood' was absolutely brilliant – we roared with laughter, joined in with all the songs and yelled "He's behind you!" as loudly as we could.  The girls weren't quite sure what to make of it at first but soon got the hang of it all and were in fits of giggles themselves by the end of the show.  I think we've found ourselves a new tradition 🙂
I have to mention the Strictly Come Dancing final too (spoiler alert – if you haven't seen it yet, look away now!).  I SO wanted Debbie McGee to win and was really surprised when Joe won instead.  I do love Strictly so very much – I wish it was on all year round.
HEARD
Ella and Lola both attend the after-school Choir Group and this year they put on a special little performance for the parents to come to.  I know I use this word a lot but it really was so lovely – there were mince pies and cups of tea, one of Ella's classmates sang a solo in Silent Night which brought tears to my eyes let alone his own Mum's, and I felt incredibly proud of my girls for having worked so hard with the rest of the group to learn the words to all the carols they sang and to have the courage to stand up and sing in front of a group.
And, of course, on Christmas morning we heard the squeals of excitement when the girls realised that Santa had been, and listened to their joy as they opened their gifts.  It still surprises me every year just how grateful they ae for the things they receive – they must have said "Thank you!" at least a hundred times throughout the course of the day.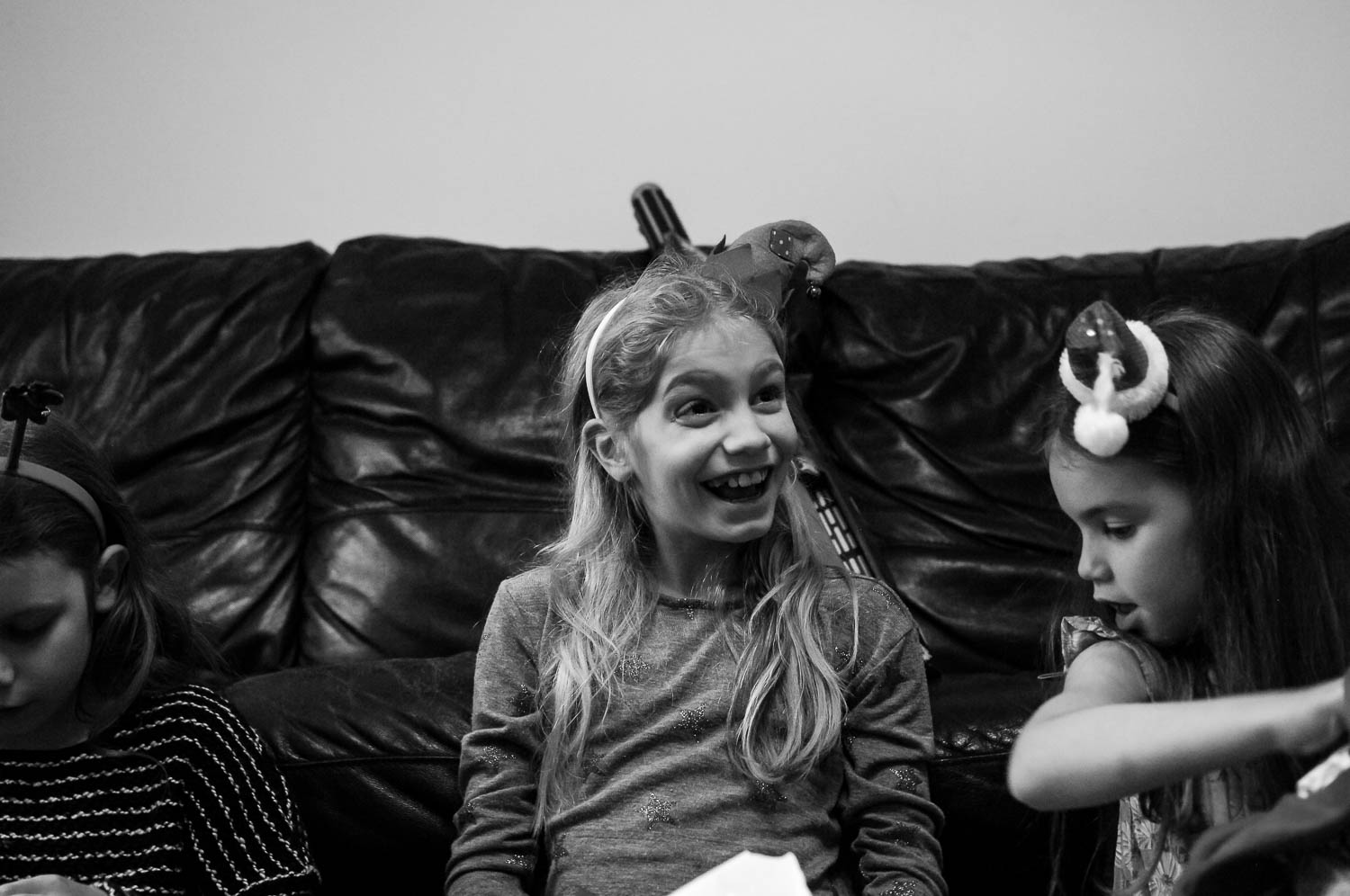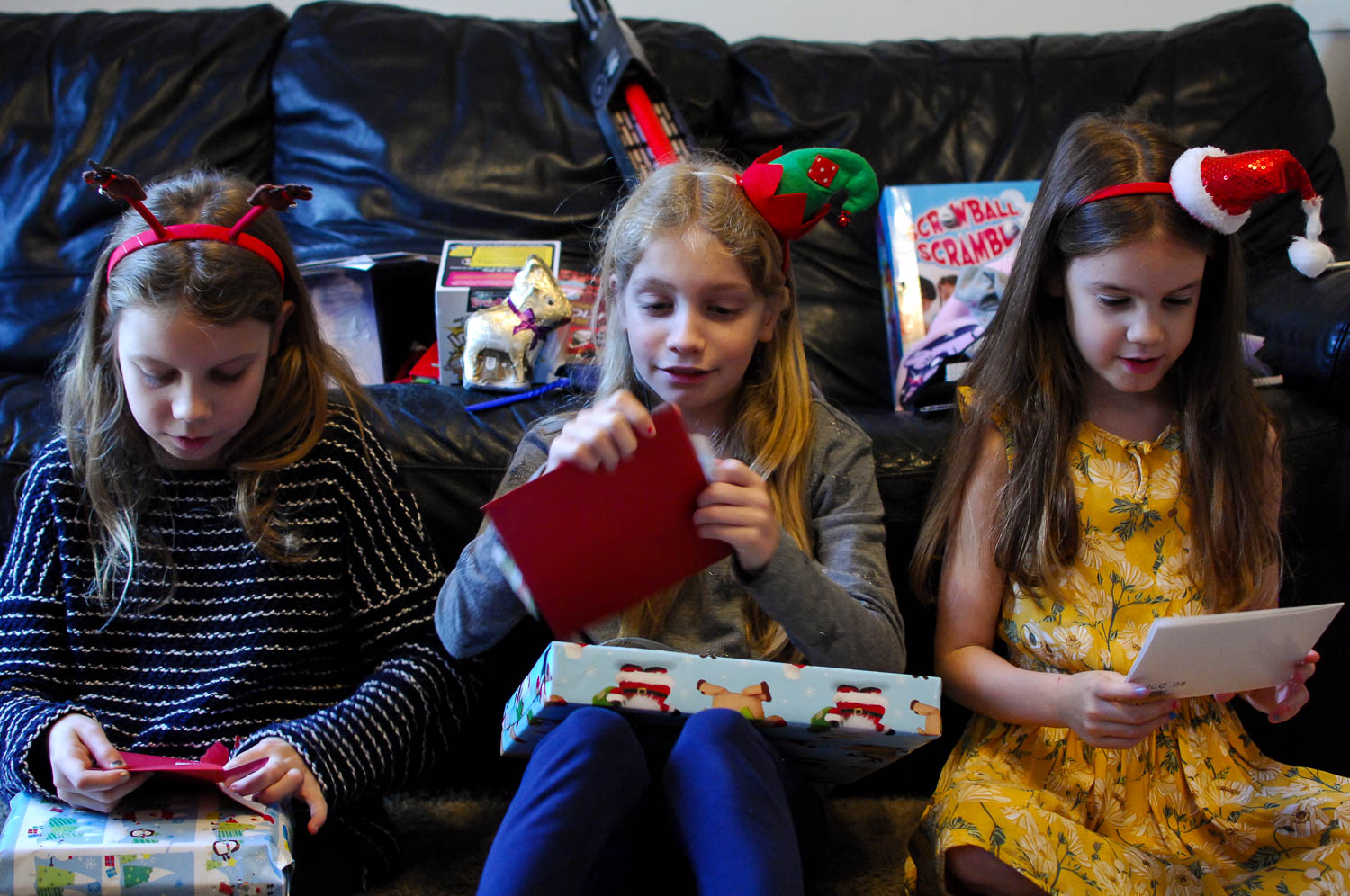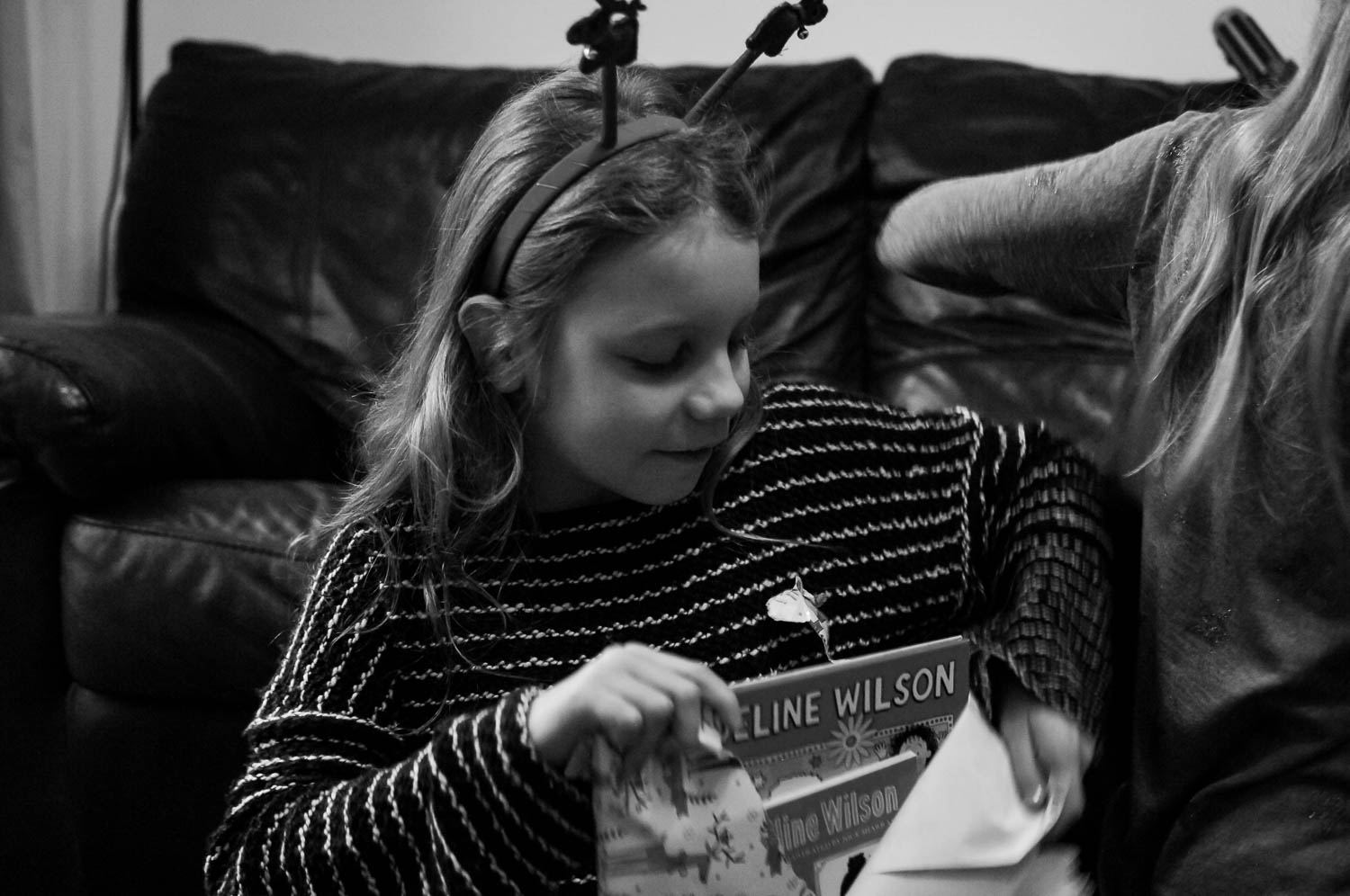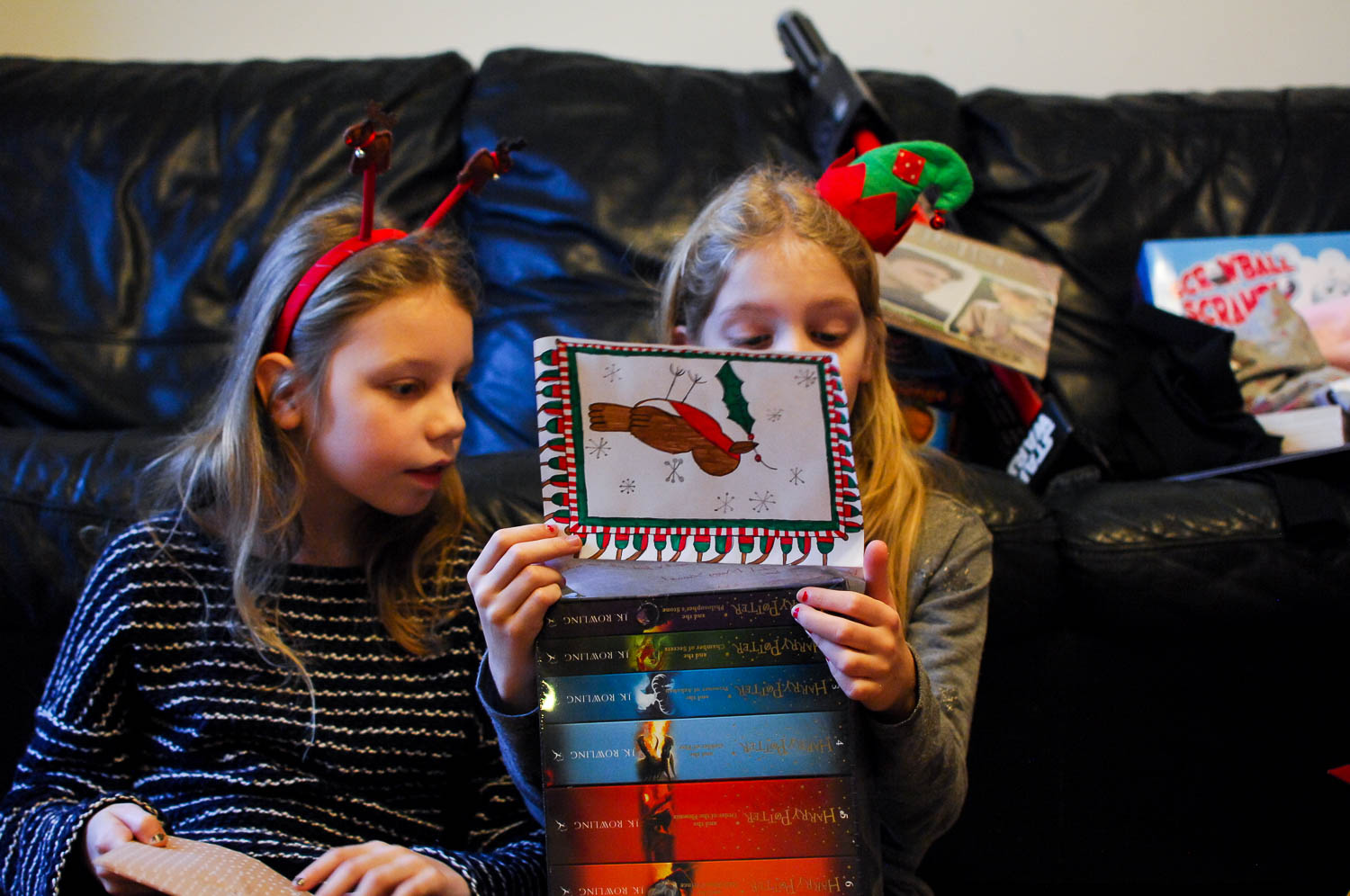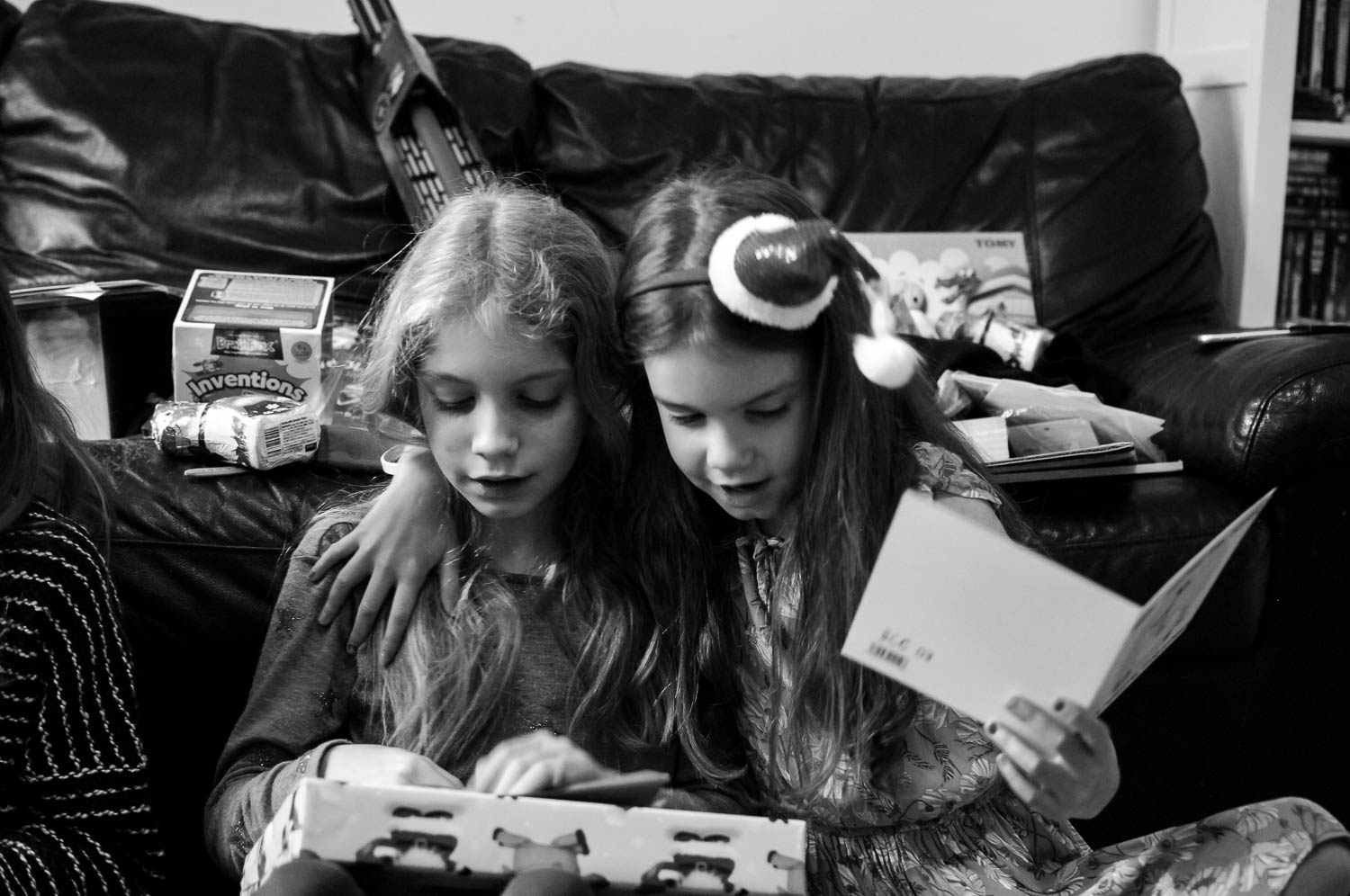 MADE
Thanks to an unexpectedly snowy weekend, we made a snowman!  (Full disclosure: Mimi and the husband made a snowman.  Ella and Lola didn't want to get cold and I took photos whilst standing in the kitchen doorway!).  We called him Clive and every morning the girls ran to the window to see if he was still standing.
Mimi has been quite poorly throughout the final week of school and most of the Christmas holidays, so we've stayed in a lot more than I'm usually happy about.  However, it's meant that we've done a LOT of baking together and whilst I'm definitely no Delia it's something we all really enjoy doing together.  We made chocolate muffins which we decorated to look like Christmas puddings…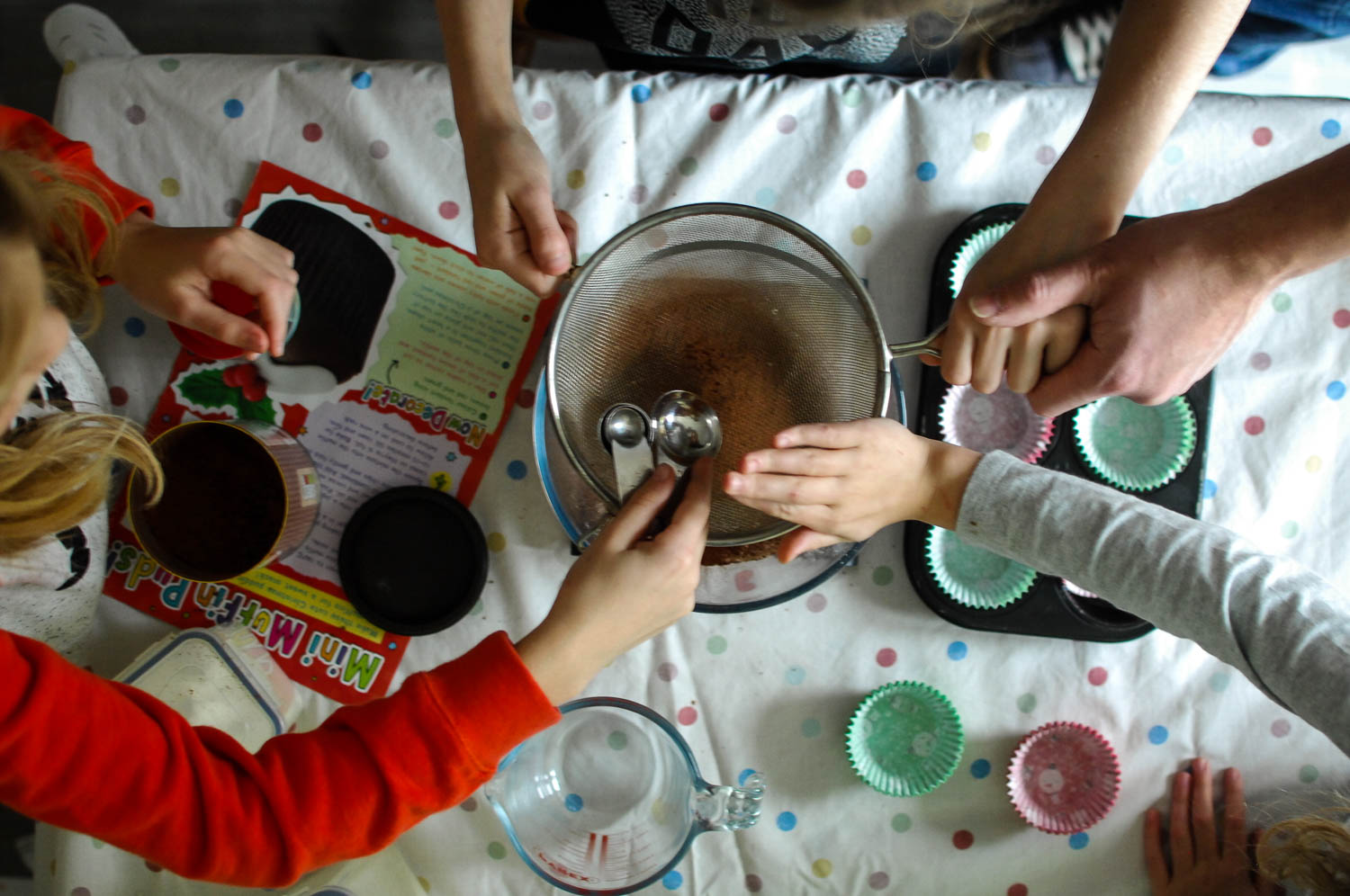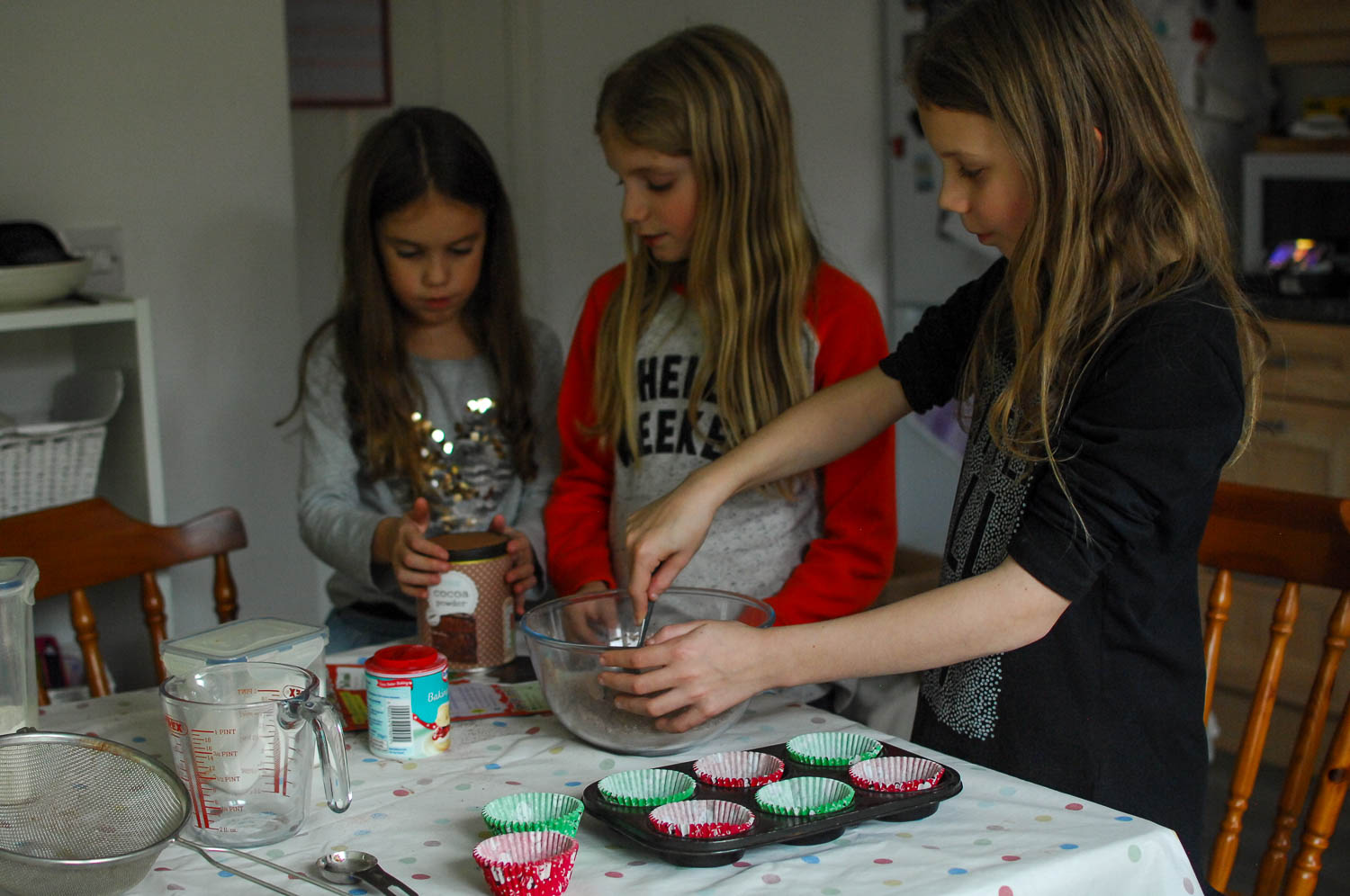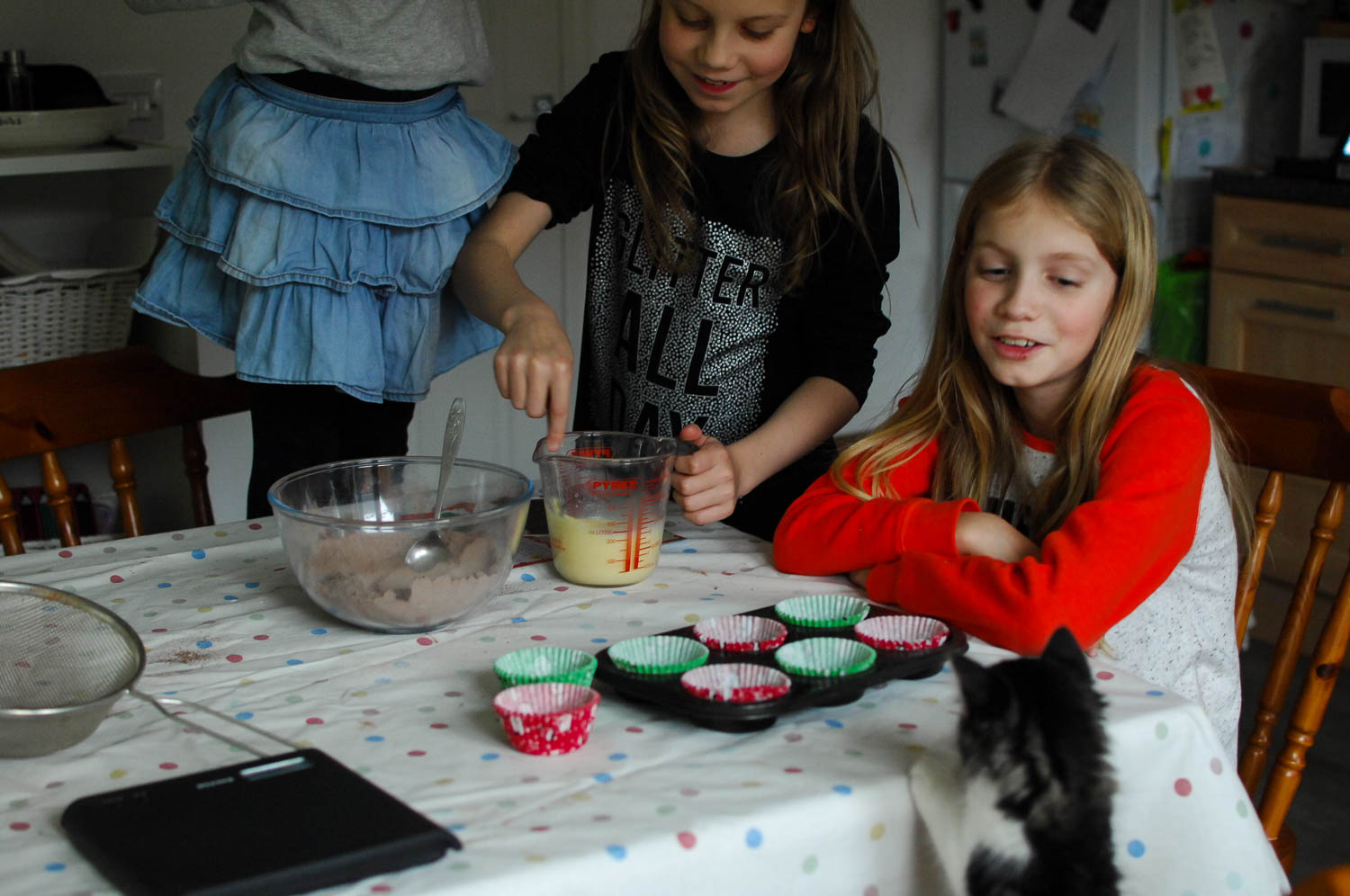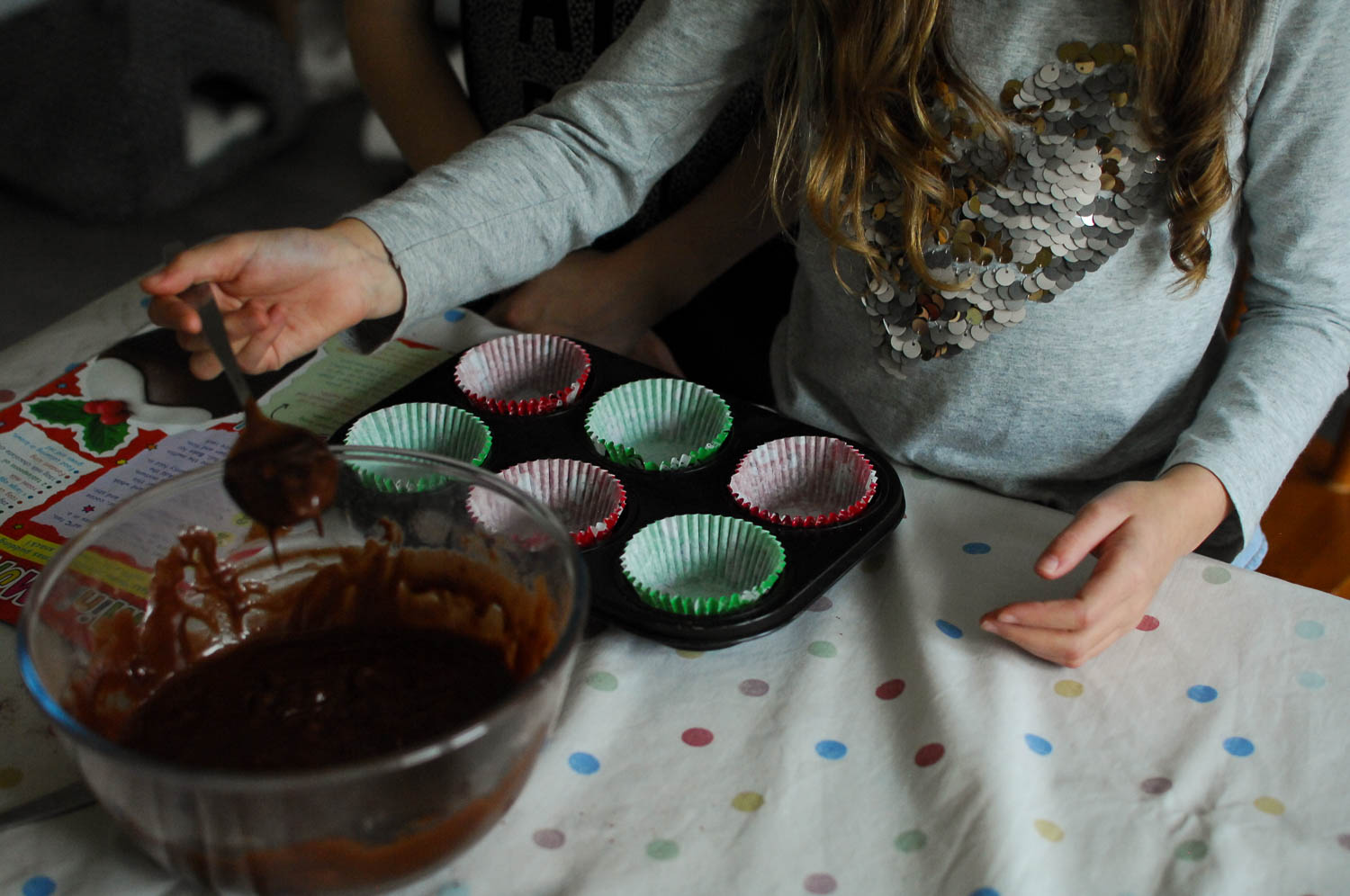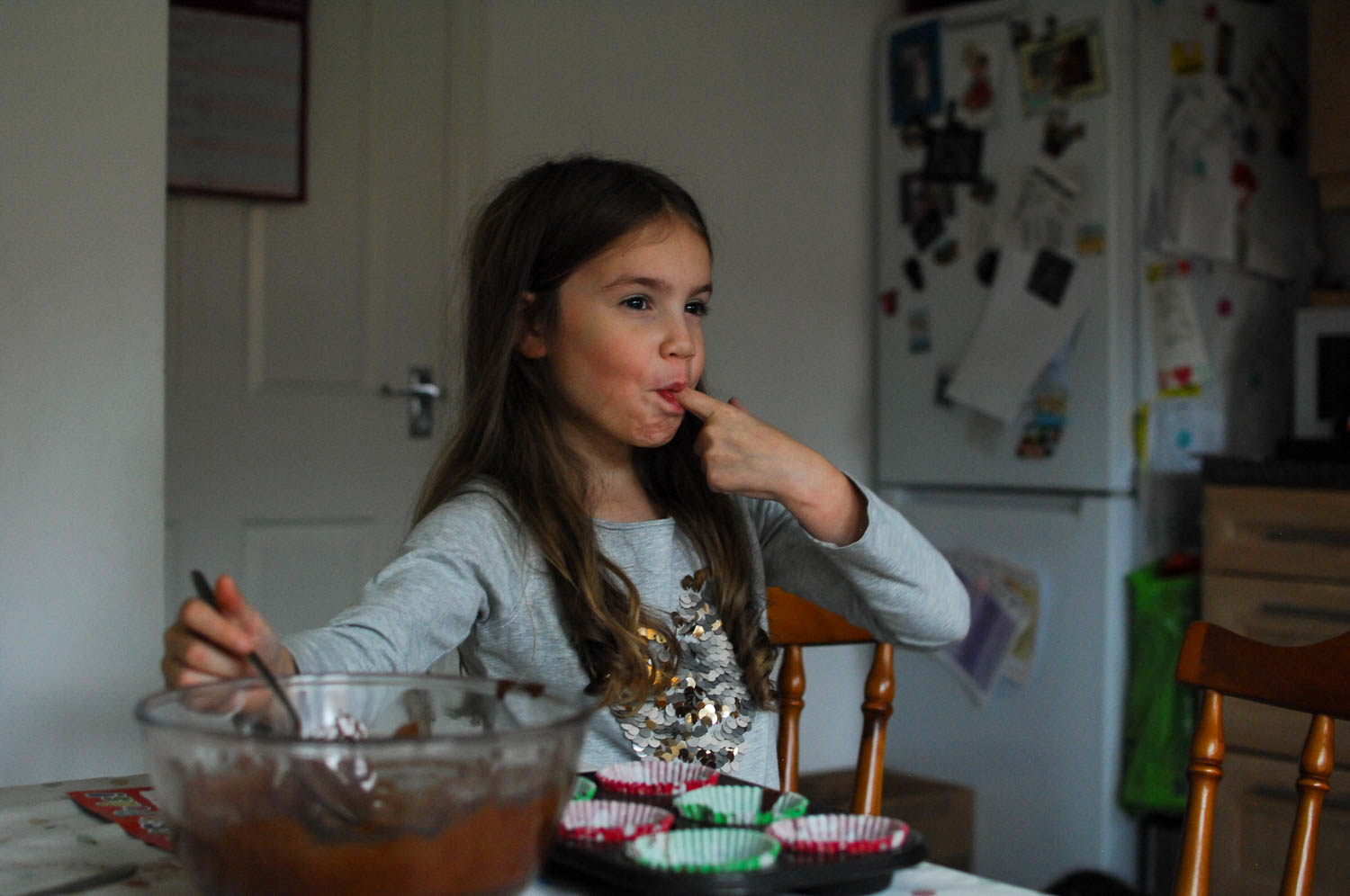 ….chocolate orange brownies (recipe from Apartment Number Four)….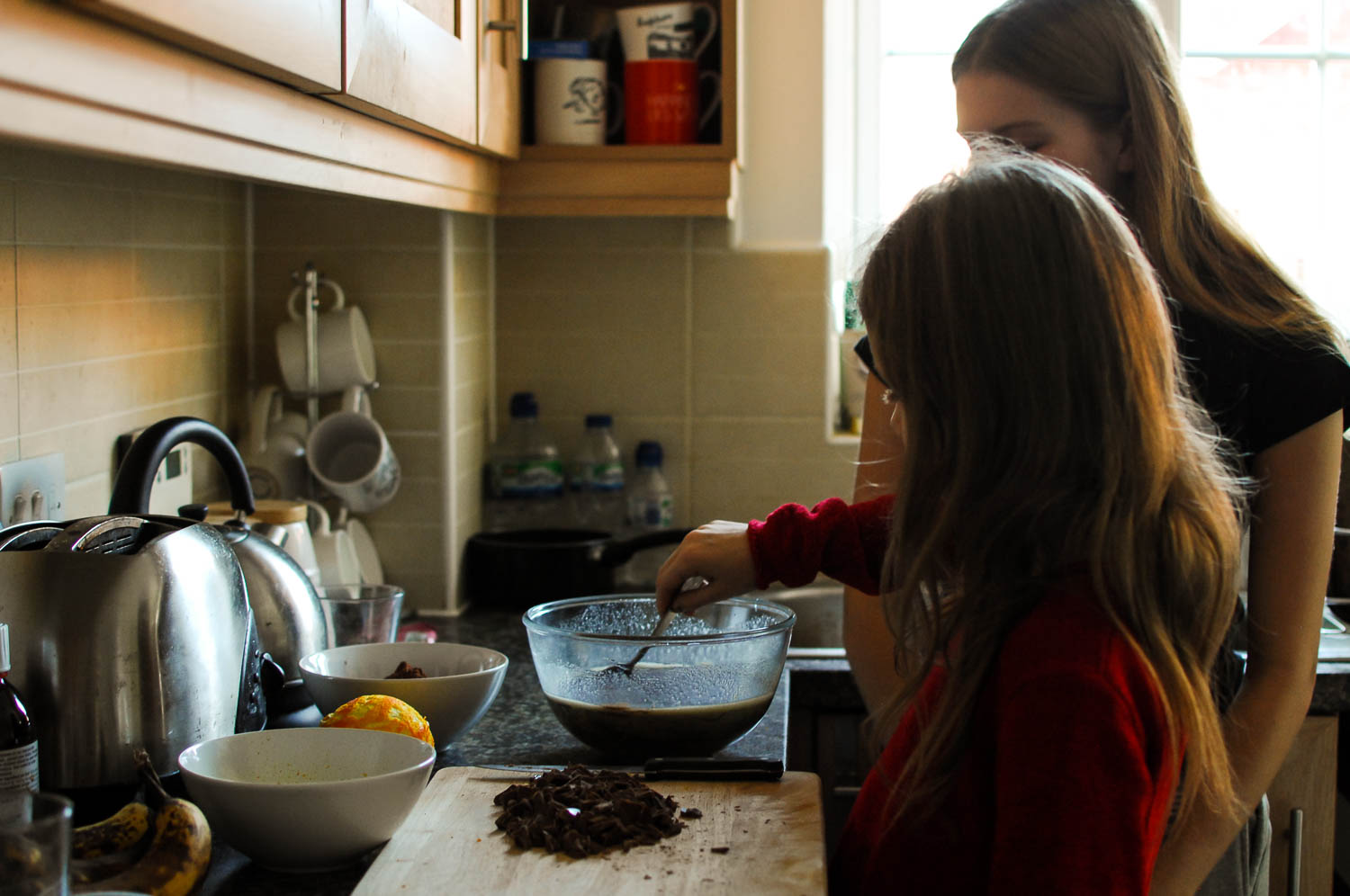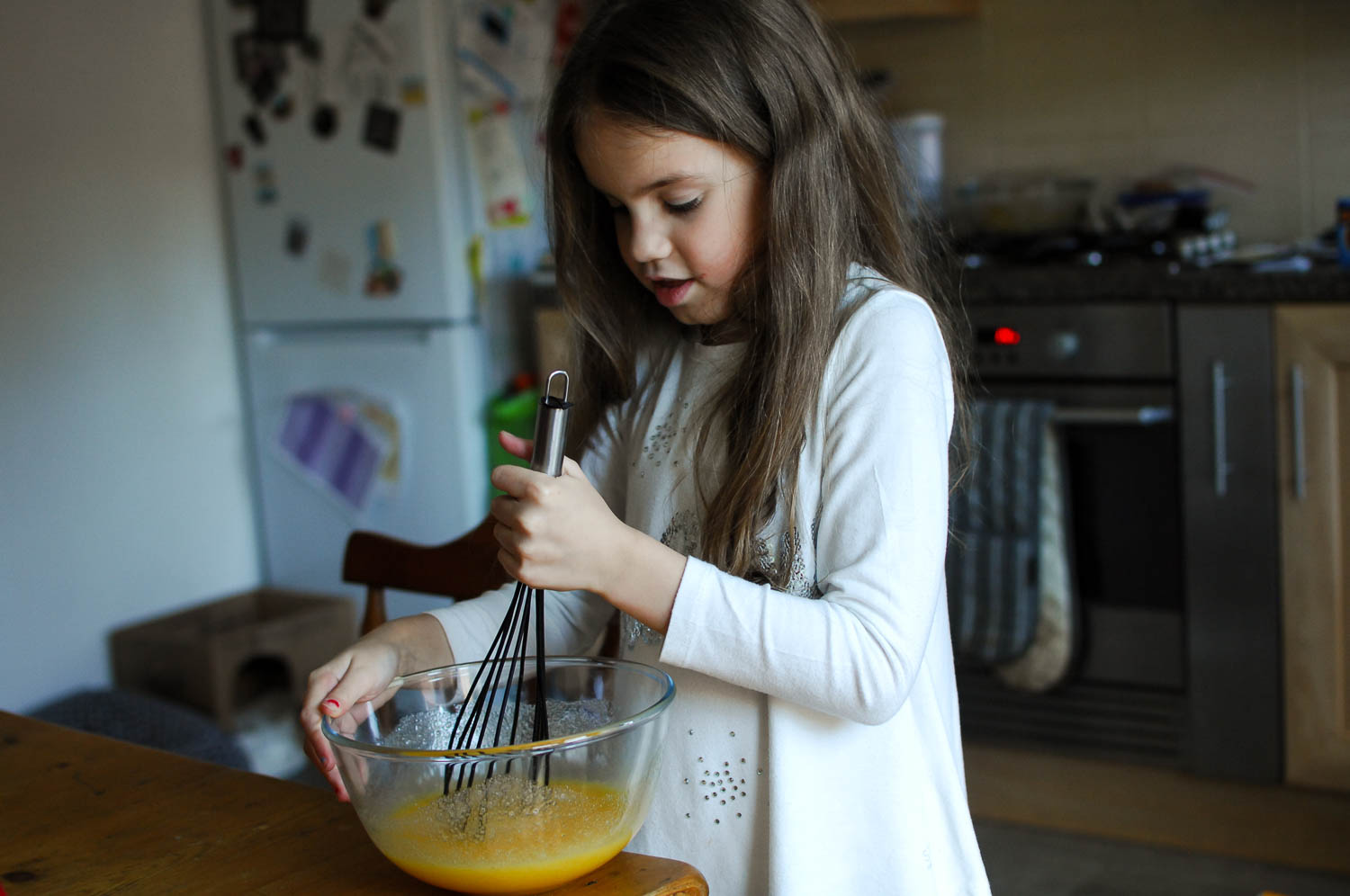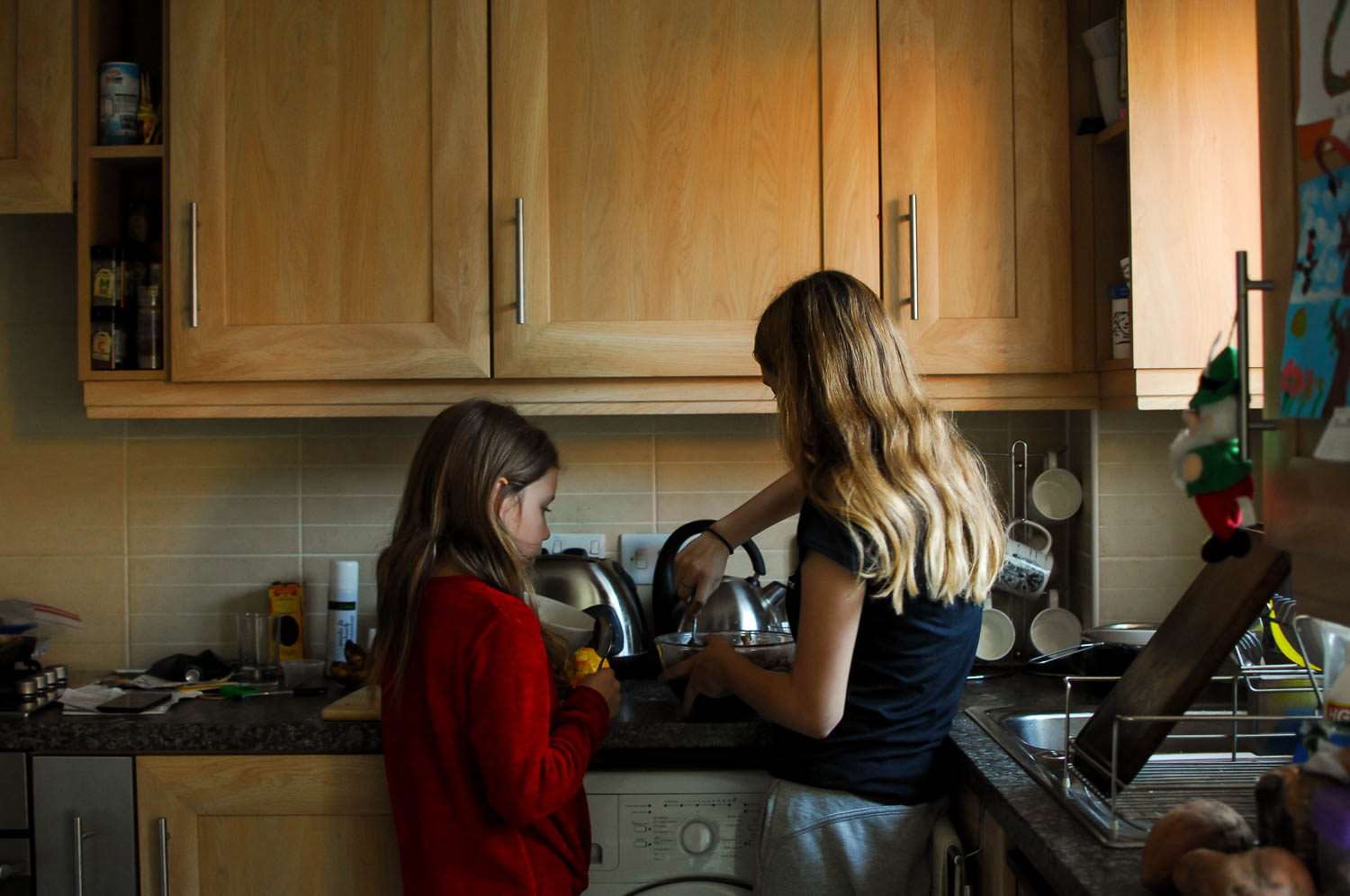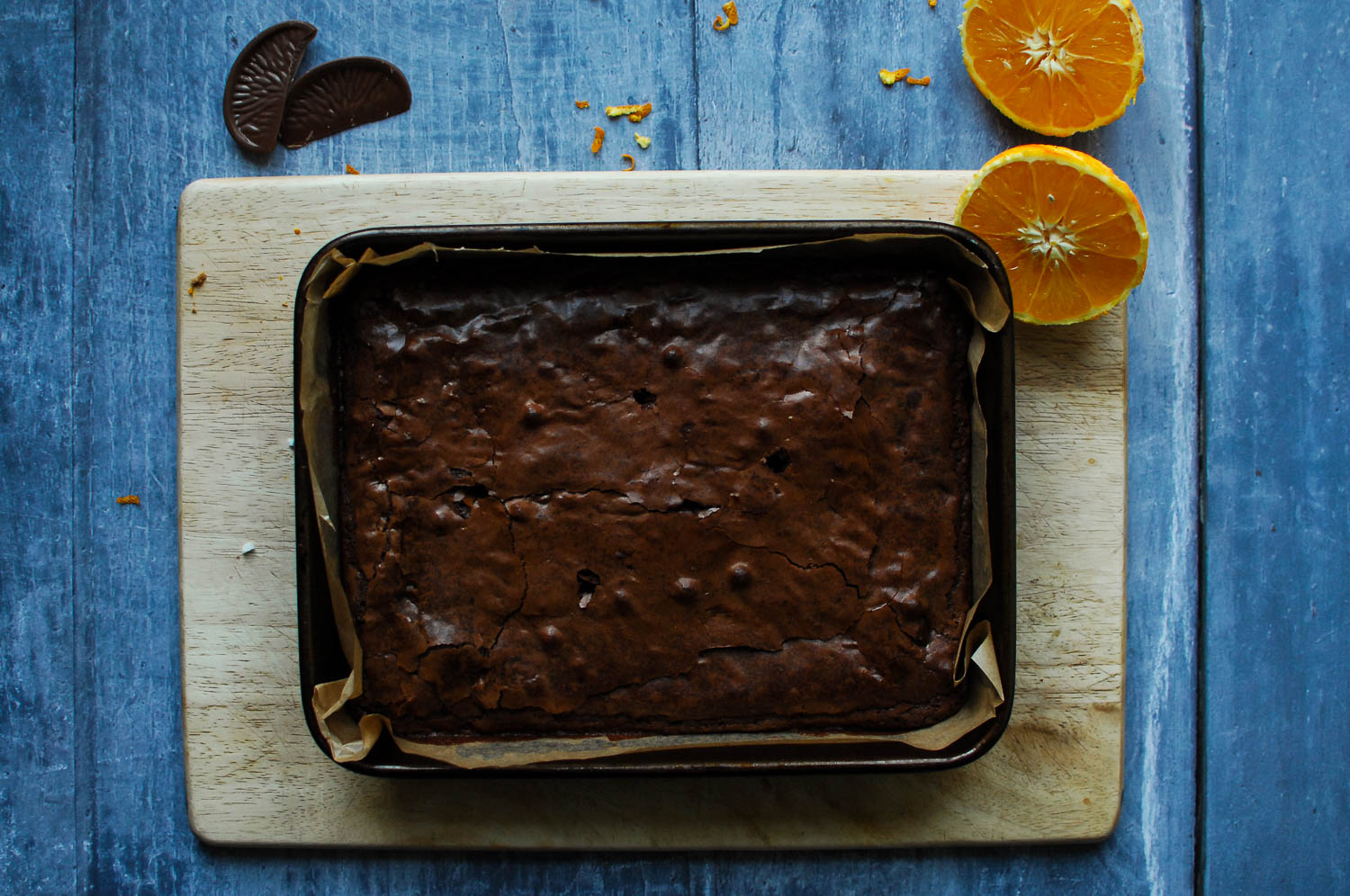 ….and decorated a gingerbread house!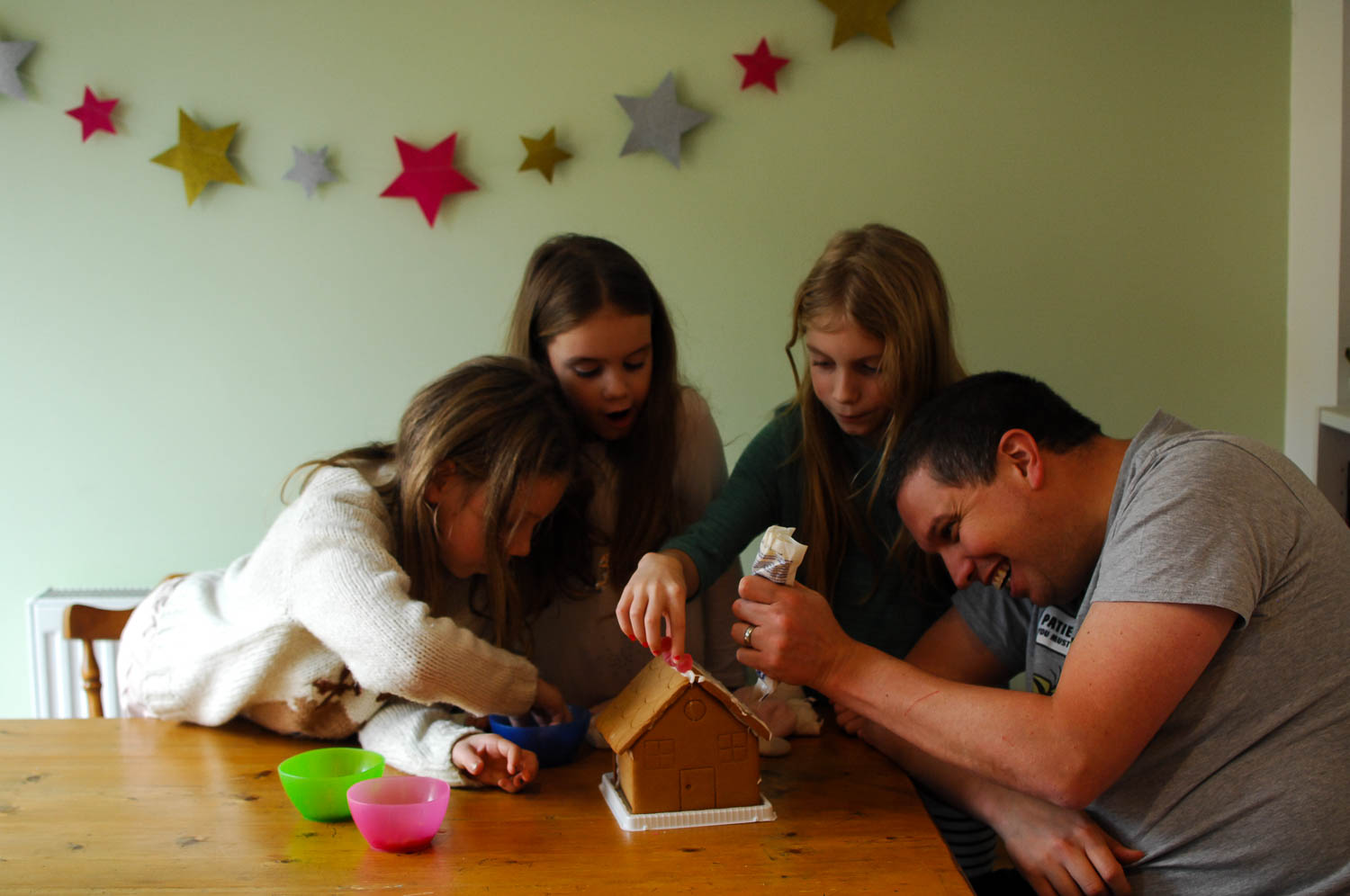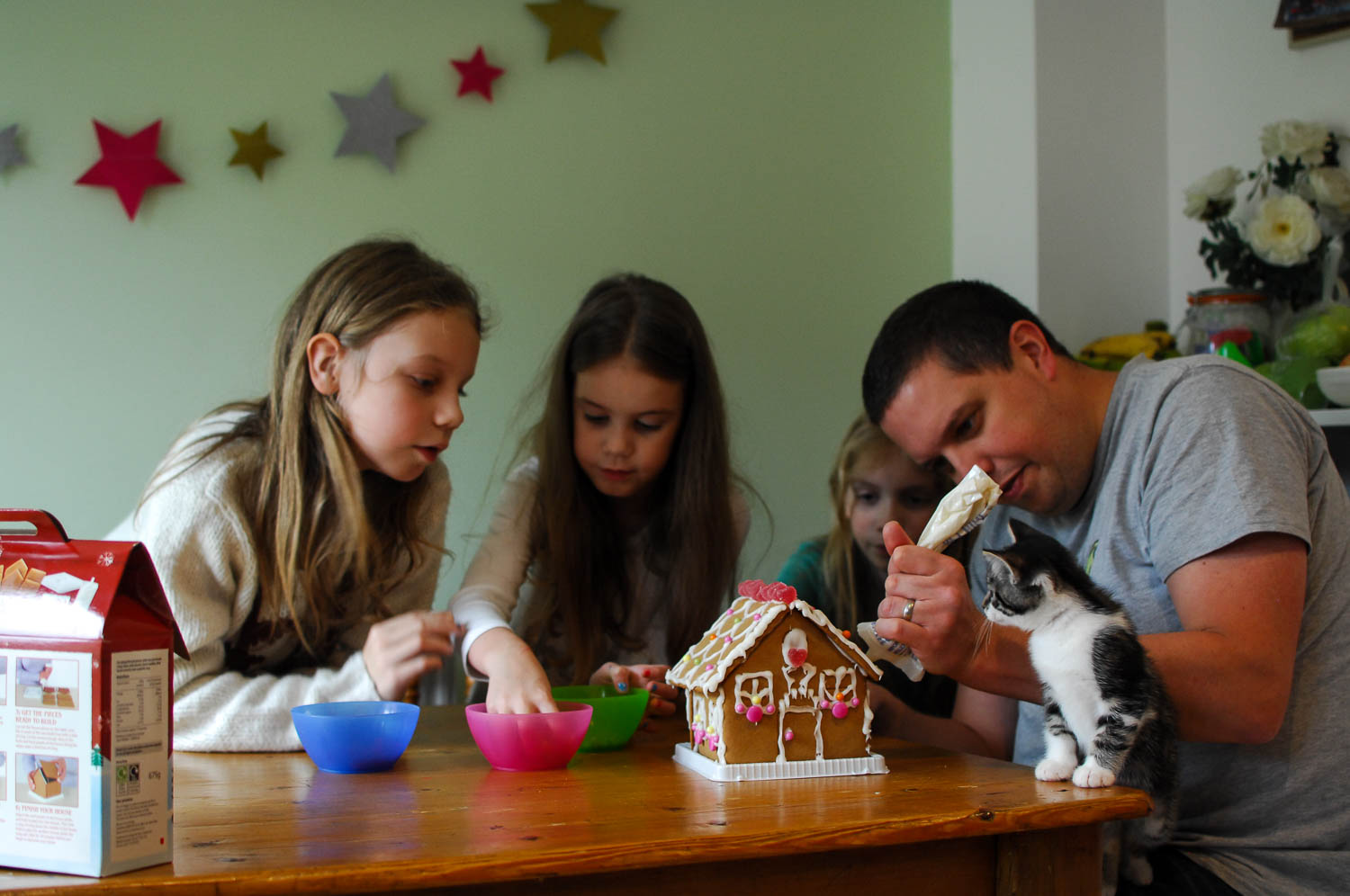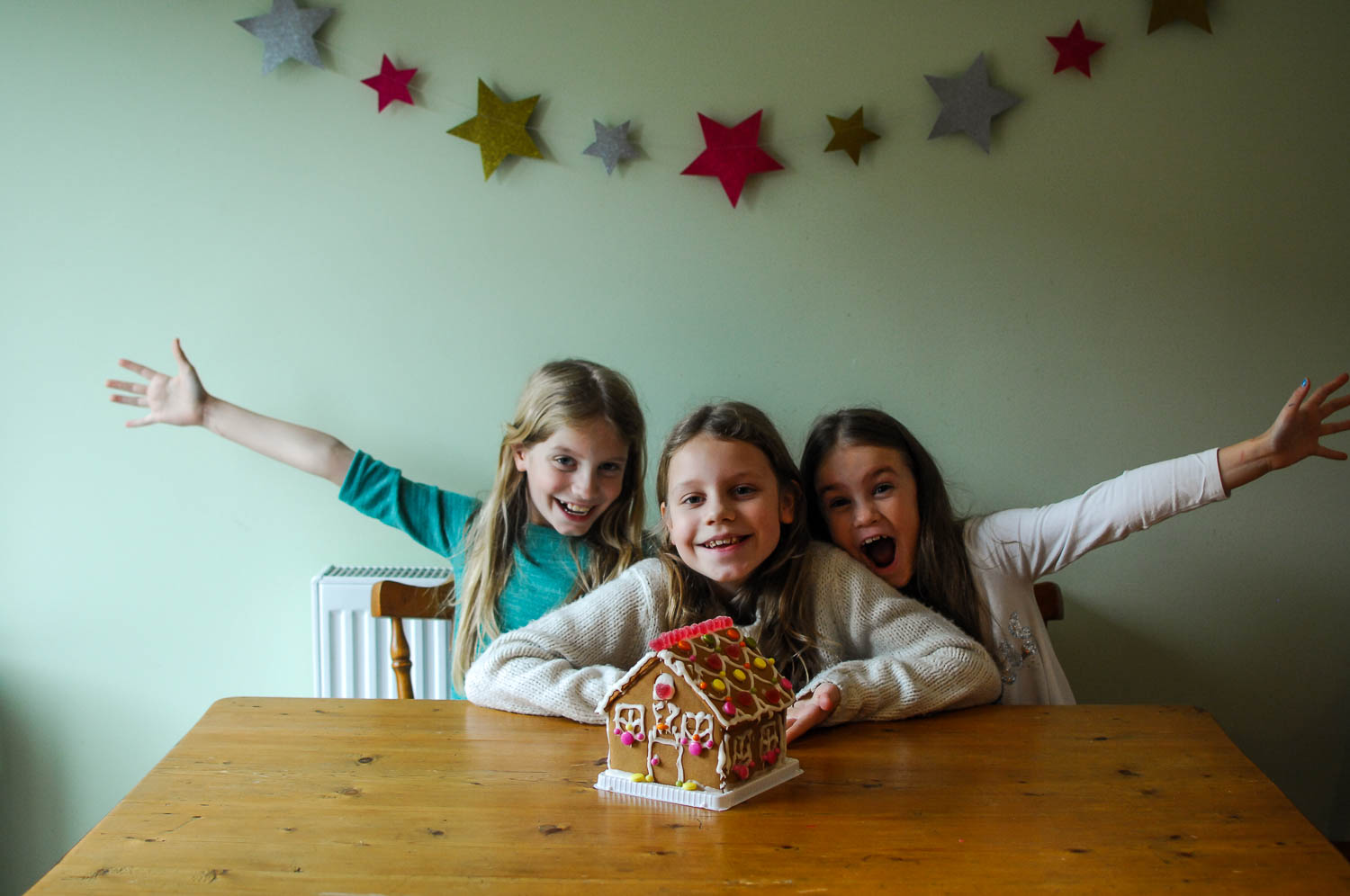 WORE
The snow days we had called for extra layers (ie: I pretty much wore everything I owned in one go, a la Joey from that episode in Friends where he puts on all of Chandler's clothes).  My bobble hat has barely left my head.  And of course the Christmas jumper made it's annual outing on Christmas Day 🙂
AND FINALLY…
Right at the very end of November we welcomed two new members to our family: Felix and Luna.  The house just felt too empty after we lost Pumpkin and the girls (and us) needed somewhere to direct our love towards.  It was definitely the right decision – we've had them for a month now and whilst they're little rascals we've all fallen completely in love with them.  Pumpkin's blanket is still on our bed and he is still very much present in our thoughts and our hearts, but Felix and Luna are helping to patch up the hole he left behind.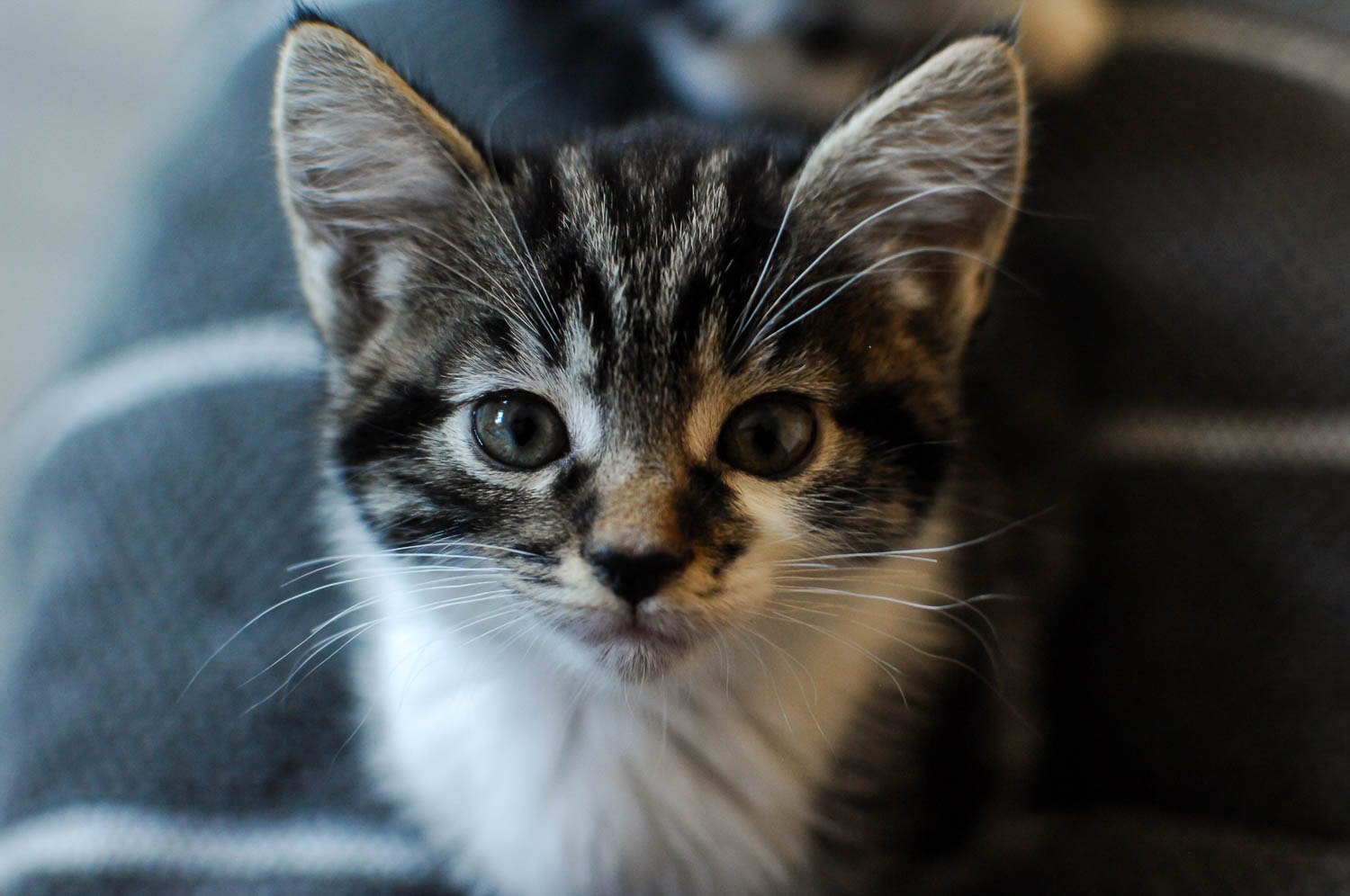 I've also written a bit more about my solo trip to Colorado and shared my favourite images from the final two family photo shoots I did whilst I was there.  Part Four was an indoor lifestyle shoot with the loveliest family, and Part Five covers a family/maternity session at sunset in the rain with two of the cutest little girls, their beautiful Mum and their Dad, who is quite possibly the kindest man I've ever met.  Both shoots were challenging in different ways and I loved every second of each of them.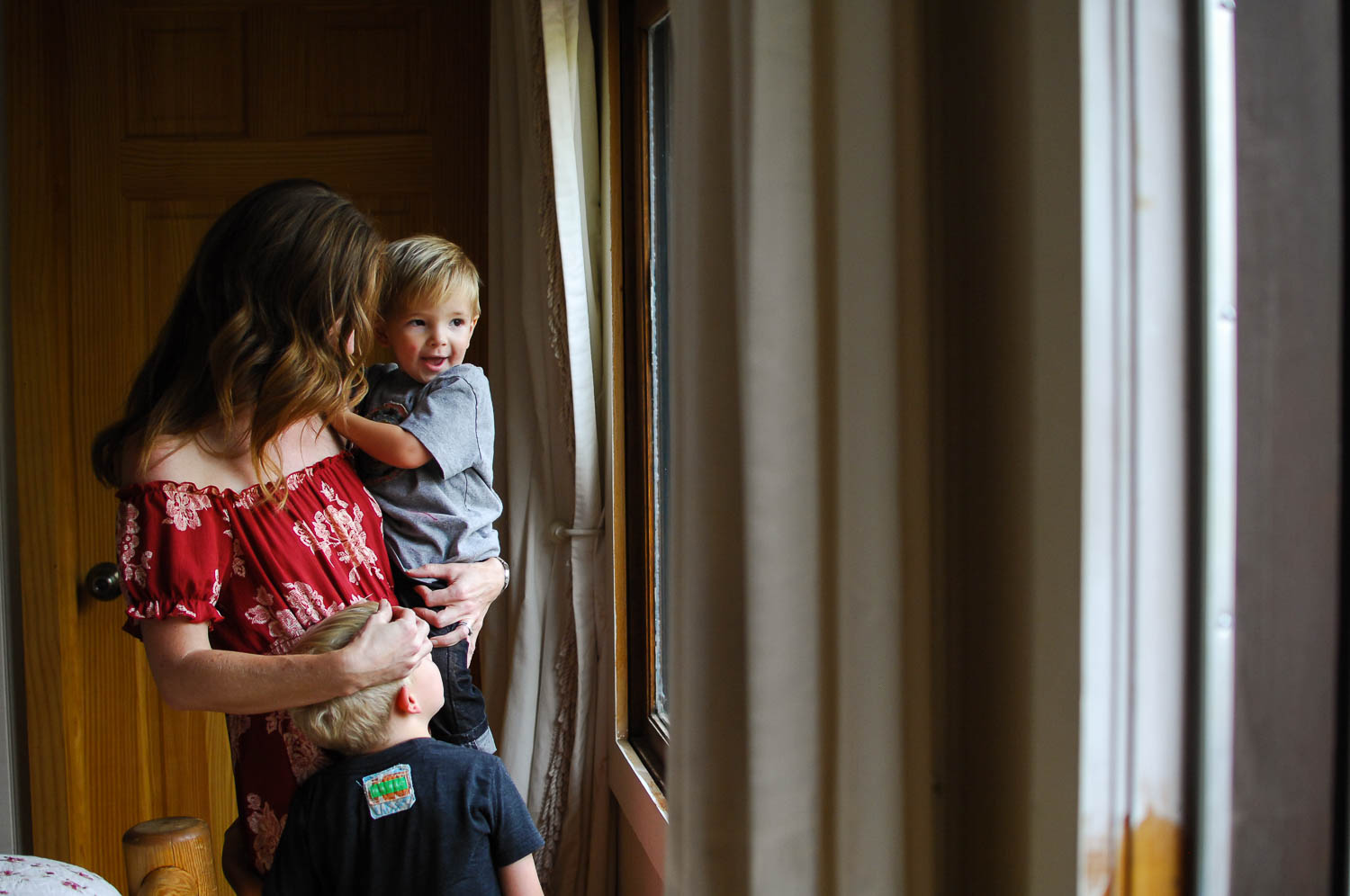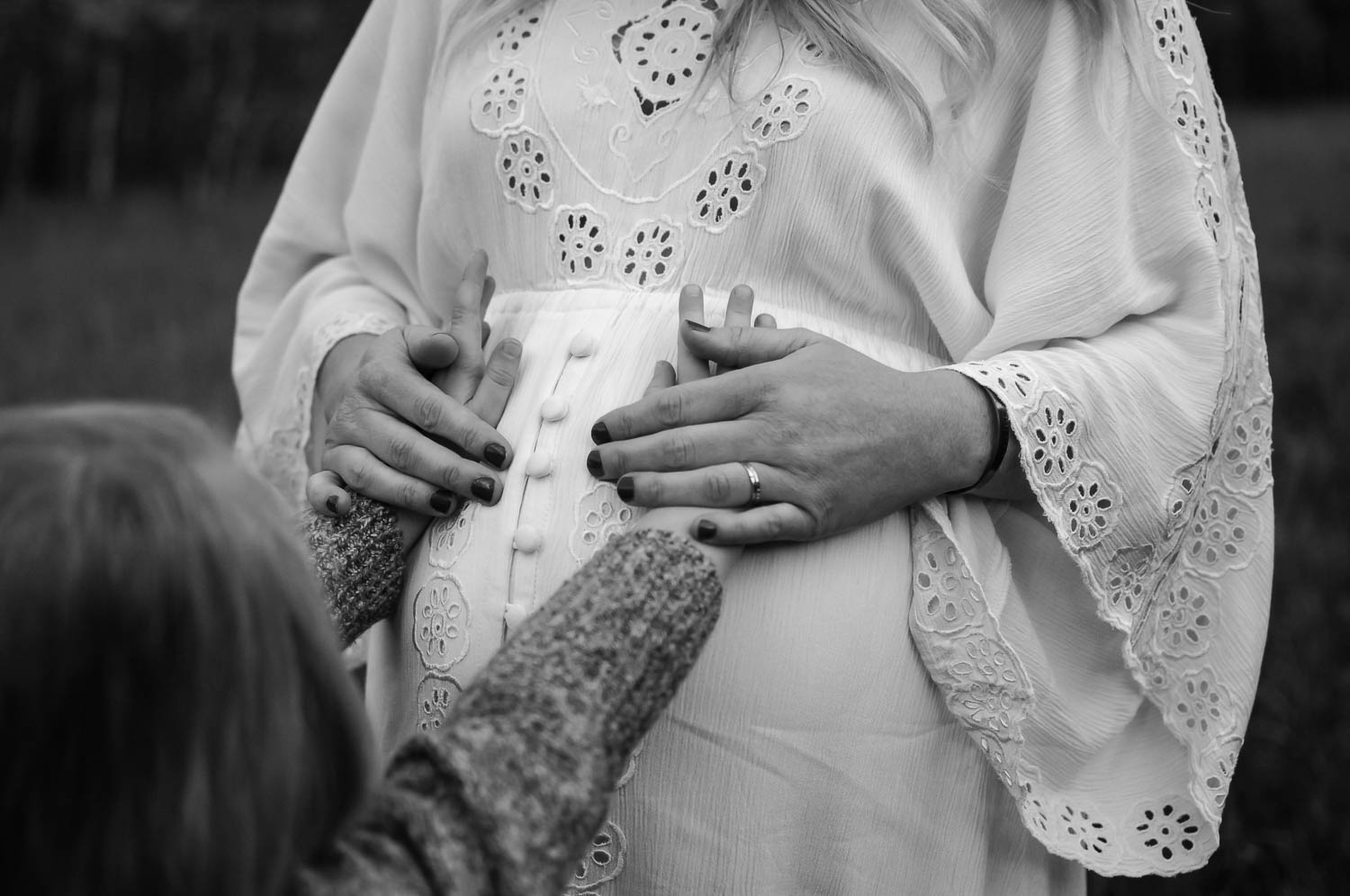 And that's it, 2017 is pretty much over.  I've got a whole year of Little Loves posts to look back on and I'm already looking forward to what I'll be writing about in the months to come throughout 2018.  Thank you so much for every like and comment on my little blog – they really do mean an awful lot to me.  Wishing you all a happy and peaceful new year.
Linking up with Coffee Work Sleep Repeat's 'Little Loves' link: