I can't believe another month has flown by already, can you?  We're almost at the end of February, almost at the end of half term, and Spring is just around the corner – yay!  I'm joining in with Little Loves again this month to document all the little things I've loved throughout February.
Read
I spend quite a lot of time on trains and I make sure I use that time to read rather than work.  This month I've been excitedly poring over my brand new Lonely Planet guide to Colorado in readiness for my trip  later on this year.  It's probably a bit daft to buy a whole guidebook just for a three day flying visit, and I'll only actually be seeing a teeny tiny corner of it (the state of Colorado is bigger than the whole of England!), but it's a bit of a tradition of mine to buy a guidebook for every new country/place I visit and Lonely Planet has ALWAYS been my guidebook of choice.
There are already corners folded down, pencil marks and arrows in the margins plus circles around and stars next to places that I want to make sure I stop off at and potential eateries and places to stay.  Waaaaay too many things for one short trip of course – I'm already planning a return visit with the husband and the girls at a later date!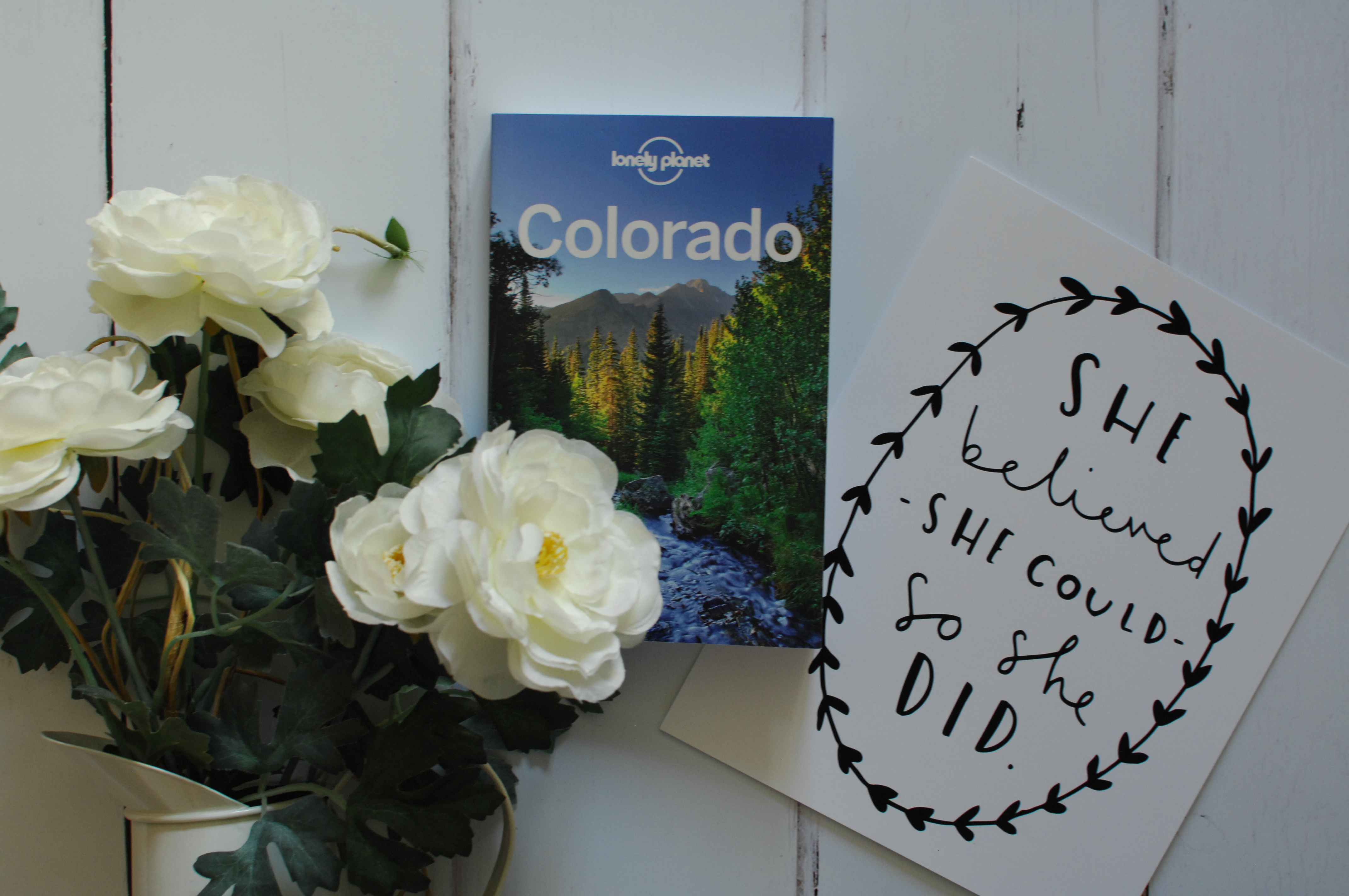 Watched
In the evenings when the husband is at home rather than at work we watch shows on Sky or Netflix.  Current favourites are Sons of Anarchy, The Big Bang Theory, Blindspot and The Blacklist.  However, I'm trying to get us into the habit of having an 'at-home' date-night (of sorts anyway, we don't really do the whole nice-meal-with-candles thing) by turning off the laptop and popping a DVD on so we can snuggle up together instead of sitting on opposite ends of the sofa working or scrolling through Facebook and Instagram.
This month we watched The Girl on the Train.  I read the book last year and really enjoyed it, so Neil bought me the film for Valentine's Day.  It was good (not as good as the book mind you, but then the films never are, are they?) and lovely to actually have an evening just for us without letting social media and work get in the way.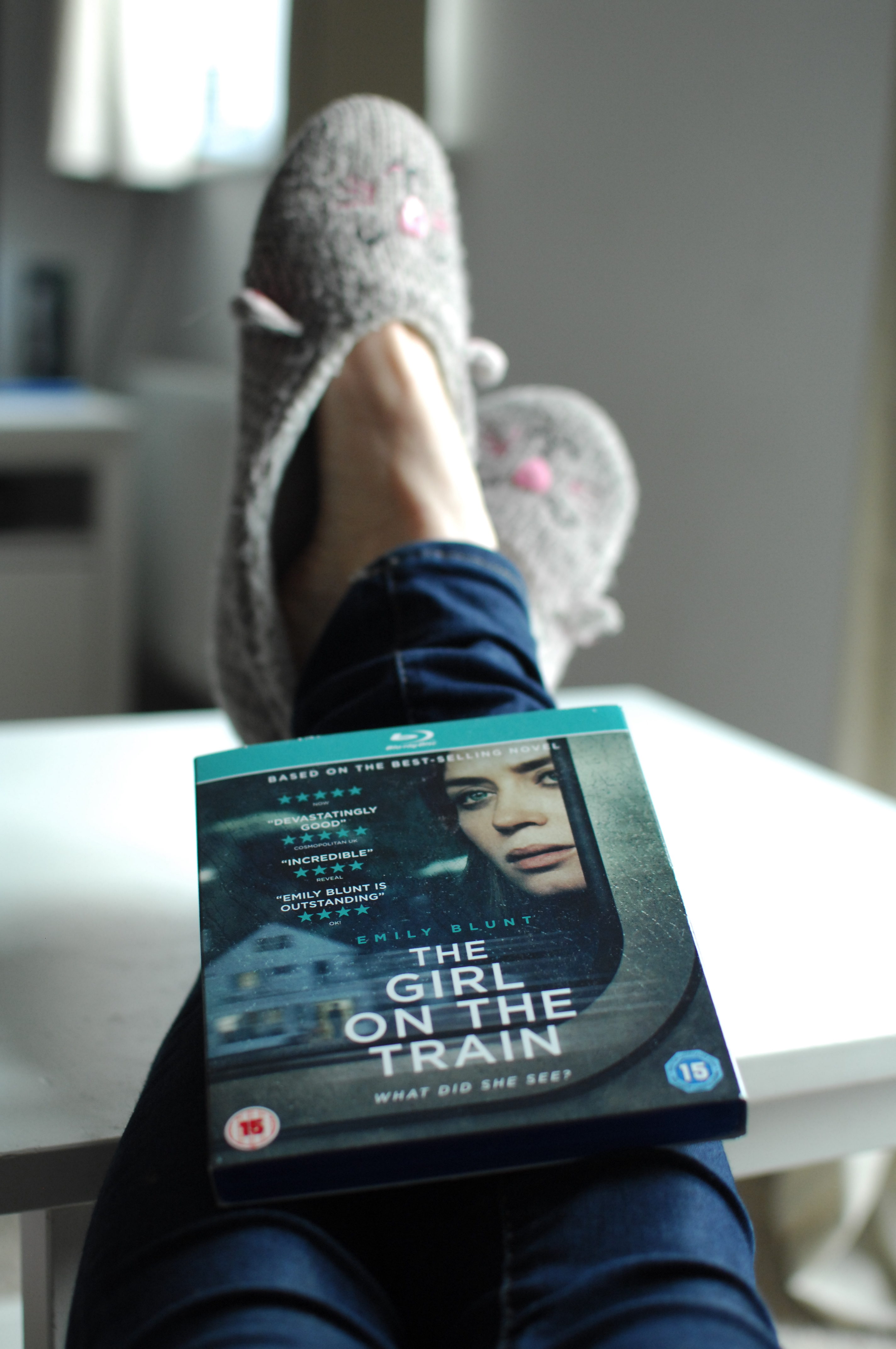 We also watched the sing-a-long version of Moana at the cinema during half term – the weather has been so awful that we couldn't think of anything else to do.  The girls and I had already seen it (and loved it – it's my favourite Disney film by far) but the husband hadn't so we dragged him along and because we have the soundtrack at home he already knew the words to the songs and so he joined in too!
Heard
The other morning Mimi was getting out the bowls and cups for breakfast and I heard her say, very matter-of-factly "Mummy, I'm being kind today".  A little surprised, I agreed "Yes you are.  Thank you for helping get breakfast ready – I really appreciate it".
"No Mummy!  I mean I'm being kind because I'm giving the pink bowl to Lola – it's her favourite!"
I know it's silly but I sometimes feel like I spend most mornings, evenings, weekends and school holidays breaking up fights and arguments, where harsh words get spoken to each other and feelings are hurt.  This thoughtful little gesture from my (almost) nine-year-old and the exchange we had about it may only be a tiny little moment in the grand scheme of things, but I suddenly felt like maybe, occasionally, I'm actually getting some of this parenting thing right.  I'm always explaining to them and demonstrating how important it is to be kind to other people but I didn't think any of it was sinking in.  Perhaps it really has been though.
Made
Before Christmas I came across this recipe from Blue October blog for chocolate orange cinnamon buns and I've been wanting to make them ever since but somehow never managed to get round to it.
When we had Sophie last weekend (she LOVES baking and is studying Food Technology as one of her GCSEs) the husband had to work all day and in the evening on the Saturday so I figured it would be the perfect time for us girls to do something together.  It took pretty much the whole afternoon but we had such fun doing it and apparently they tasted good too.  There is no photo of the finished buns I'm afraid as they all got demolished pretty quickly so you'll have to take my word for it that they looked as good as they tasted!
Wore
Nothing new to report here I'm afraid – I'm still in my standard 'uniform' of jeans and jumpers and boots.  I just can't seem to find anything that I like in the shops at the moment (and even if I do I tend to have three small people moaning that they're bored so trying anything on without a barrage of complaints is next to impossible).  Roll on Springtime and warmer weather so I can break out a few different things from the depths of my wardrobe – even I'm getting bored of the same old thing day in, day out now (and that's saying something coming from me!)
I am getting a long-overdue haircut tomorrow though (on my own without having to take the girls with me – such luxury!).  I love having my hair long but it gets to a point where the ends go all straggly and it starts to look untidy and unhealthy.  It's likely to only be a trim, but hopefully I'll feel a bit better for it.
And lastly…
February has become a difficult month over the last two years – it contains the anniversaries of my Dad's death and funeral, plus his birthday.  A few days ago I went to visit his wife (my stepmum) for first time in over a year and while I was there I had a look through some old photo-albums from when Dad was a little boy.  It touched me so much that I wrote a post all about how deeply important taking photos is to me – it's so much more than just a quick snapshot.  It's about documenting your days, preserving memories of who you are and telling your story.  If you fancy reading it, you can find it here.
When I start putting posts like this together I always think that I'll never have enough interesting things to fill it with.  I'm glad I'm still able to surprise myself from time to time!  I wonder what fun we'll get up to in March?!
Note: This post is linked to: