Just under a week ago, my littlest baby turned seven years old.  SEVEN!  How is my youngest daughter seven years old already?  I have no idea where those seven years have gone – they seem to have disappeared in a whirlwind of milestones and the general busy-ness of life.
She was due to be born on 7th January, but arrived five days early after I begged my midwife to give me a sweep – the only one of my girls to arrive before their due date.  Ella was two days late and Mimi was ten days behind schedule.  I tried so hard for a New Year's Day baby, but Lola wasn't having any of it – she made me wait an extra three quarters of an hour before she decided to arrive all in a rush as my waters broke at 00.45am.  Her name means 'strong woman' – I think we chose well 🙂
There are almost exactly three years and one month between Ella (my eldest) and Lola, with Mimi sandwiched in between.  After Lola was born I had three children aged three and under, and all of them were in nappies.  The first six months of her life were complete chaos until Ella potty-trained and then went to nursery and even then it wasn't much easier.  People frequently stopped me in the street and the supermarket and the queue in the post office to comment on how I must have my hands full and to ask "how on earth do you manage?".  I used to reply that yes I did have my hands full, but my heart was even fuller.
Having three wasn't all that different to having two – she slotted into our routine and our lives pretty easily and her big sisters utterly adored her.  It probably seems a bit silly but I was a bit worried at first as to how on earth I'd be able to share my love out between the three of them, but it turns out I had nothing to worry about – my heart simply expanded and my capacity to love them increased exponentially.  No-one had to miss out and if anything, I loved everyone even more.  Lola completed our little tribe in a way we didn't realise was needed.
I felt so much more confident as a mother by the time Lola made her appearance in the world.  I knew what to expect with labour and birth, I knew what it was like to have a newborn, I knew how to handle sleepless nights and teething and weaning.  We'd been through the hell of severe reflux with Ella, Mimi was a bundle of energy, and Lola… Lola was the most chilled-out baby I've ever come across.  All she wanted was cuddles and I happily supplied them in abundance.
She's not that different now.  We call her our little cuddle-monster and she would quite happily sit on our laps and snuggle all day given half the chance.  If we're out and about in town her little hand sneaks it's way into mine and she often pulls me down to her level to whisper in my ear "I love you Mummy!" and shower me in kisses.  She feels things very deeply and is definitely the most emotional of the three girls – when she's happy she's ecstatically joyful and when she's sad it's the end of the world.  She's also very particular about what she will and won't wear – tops are chosen based on how soft they are and dresses must be "twirly", otherwise she refuses to wear them.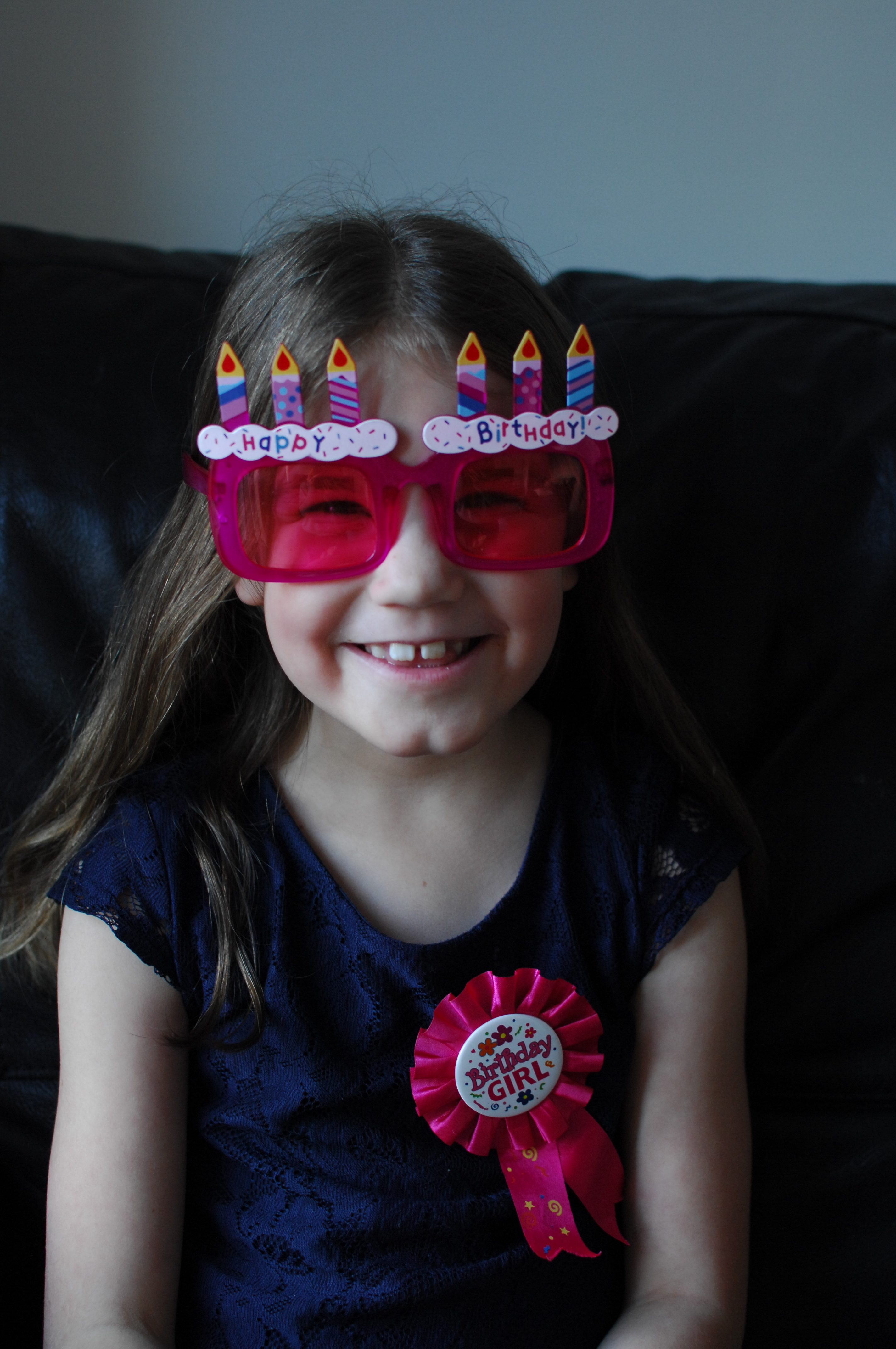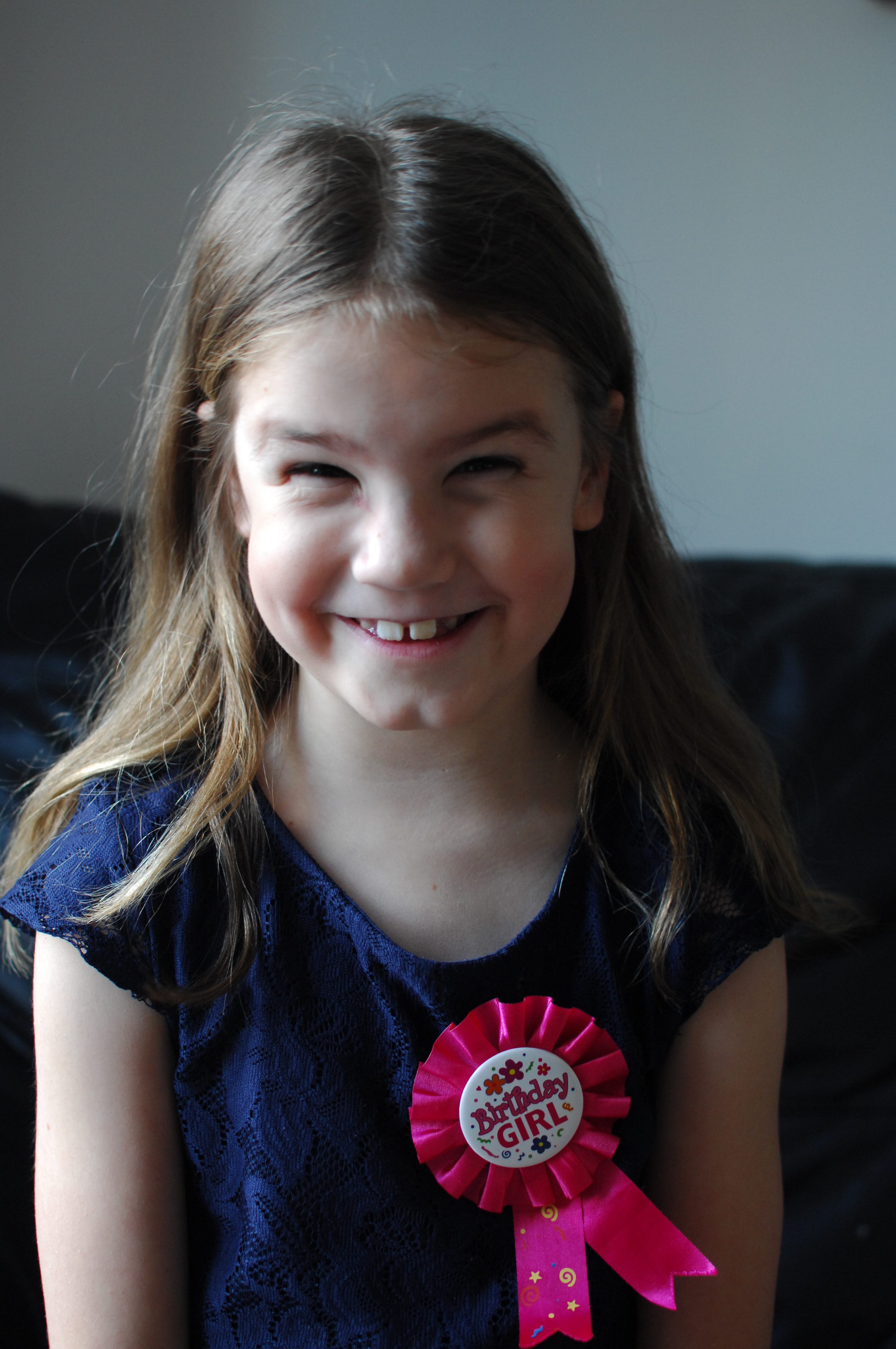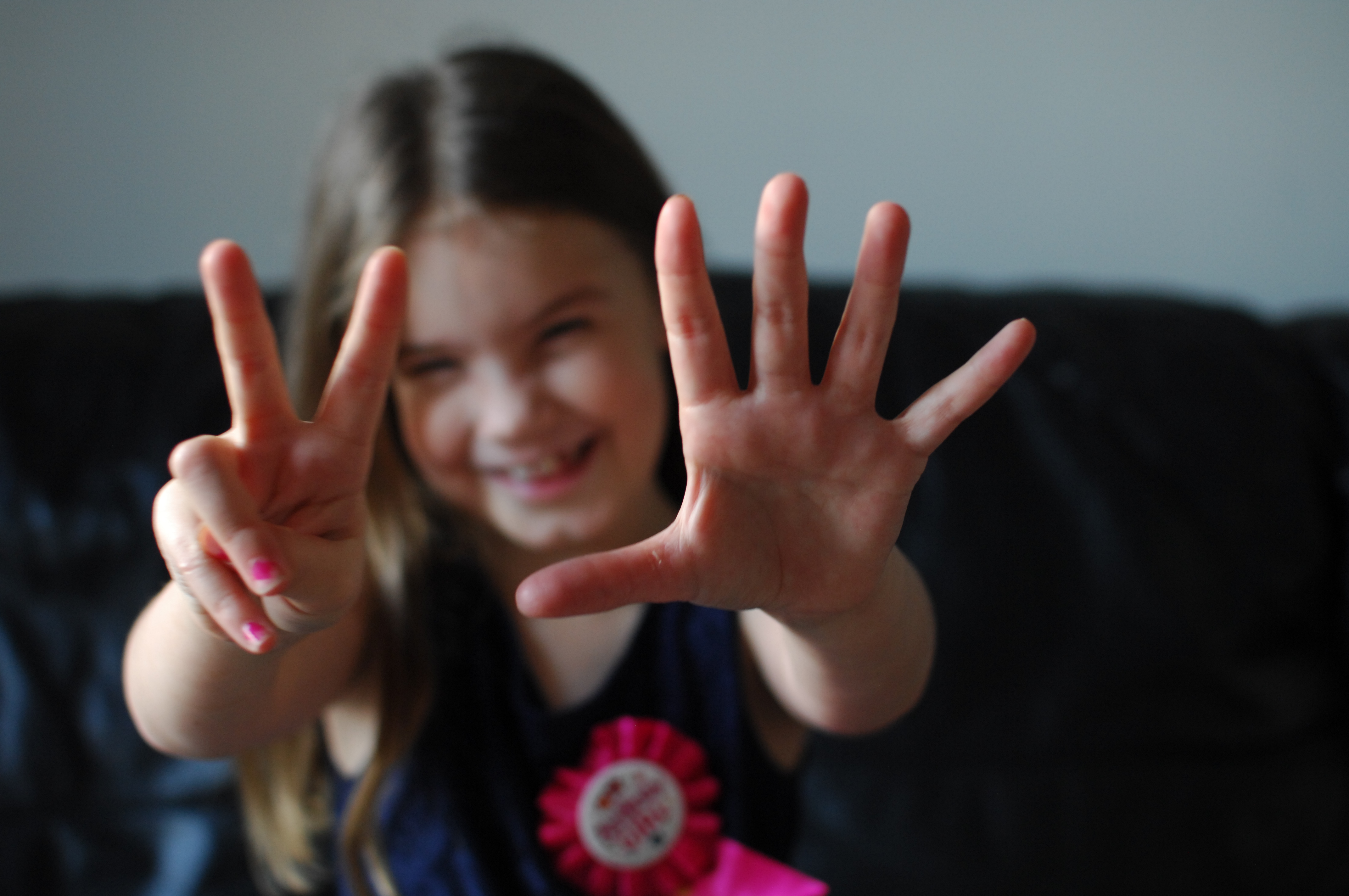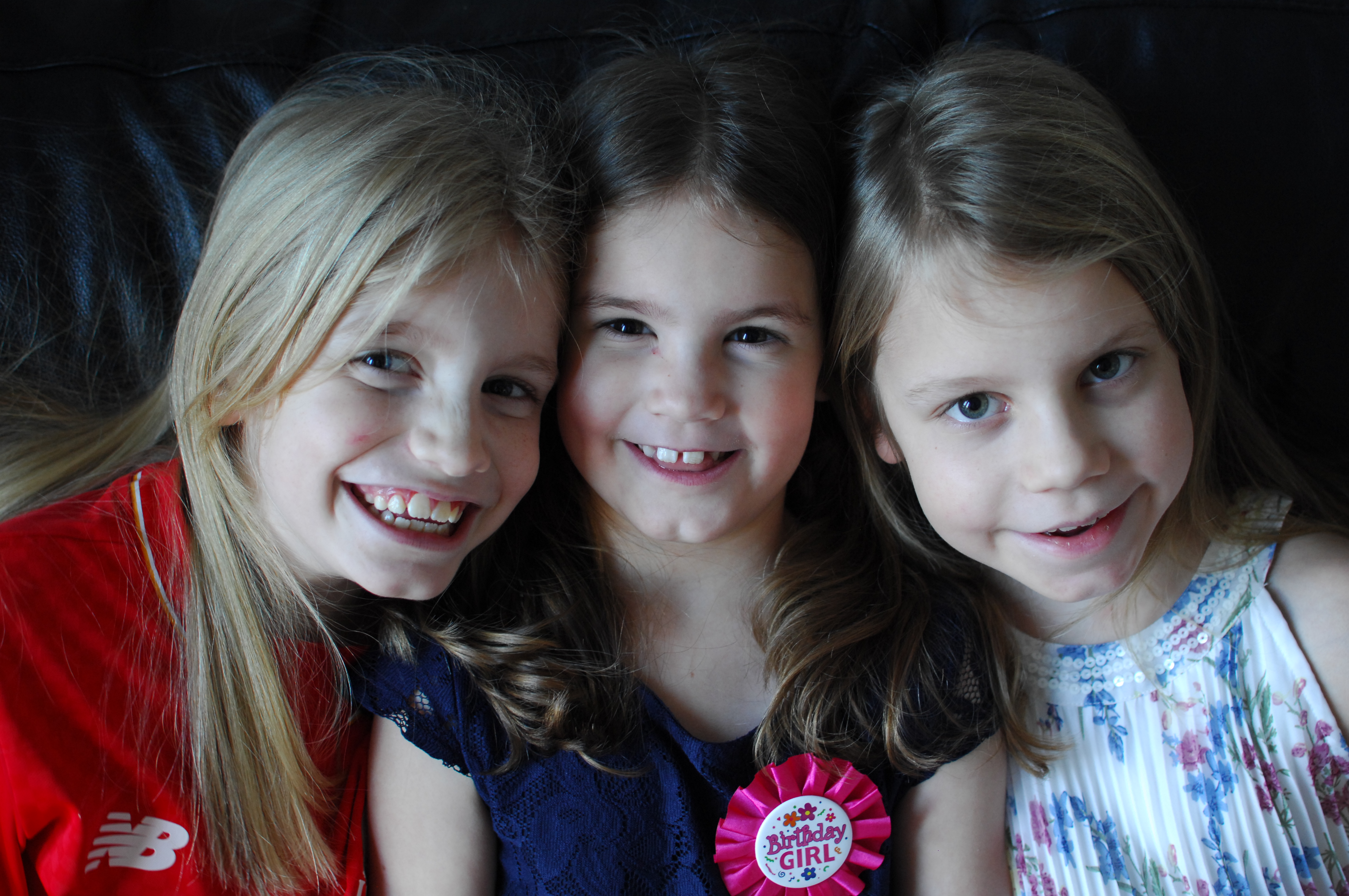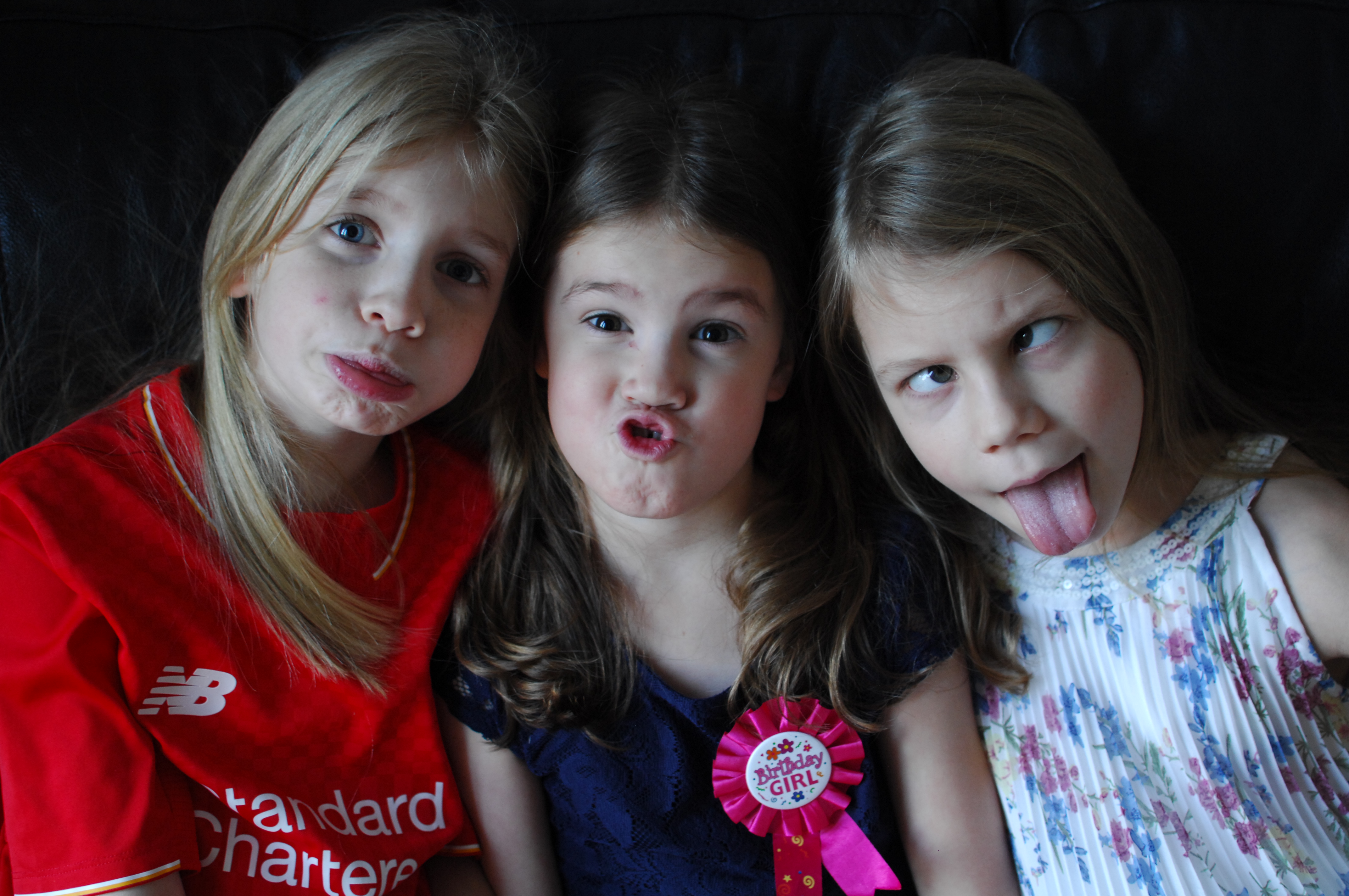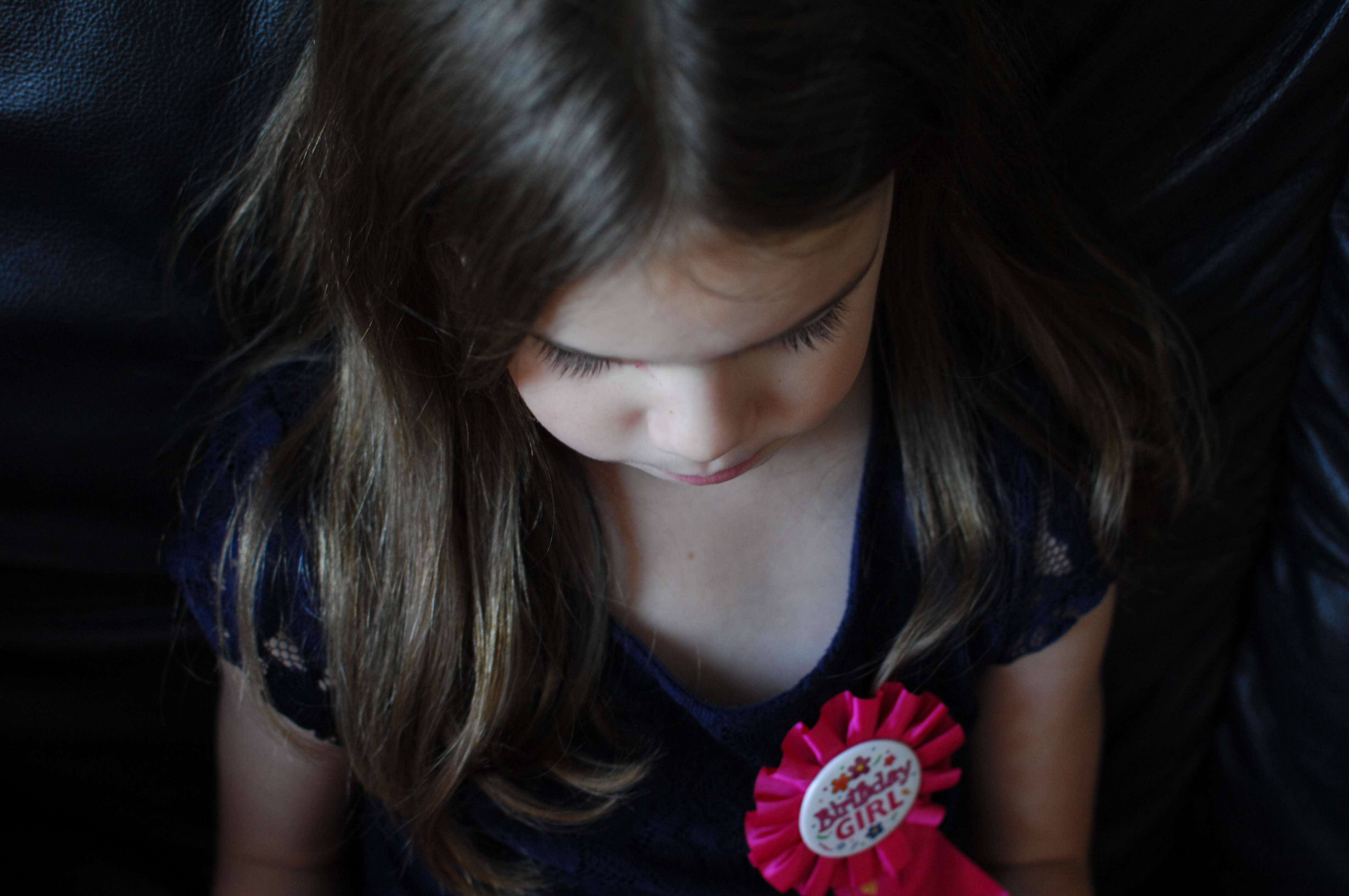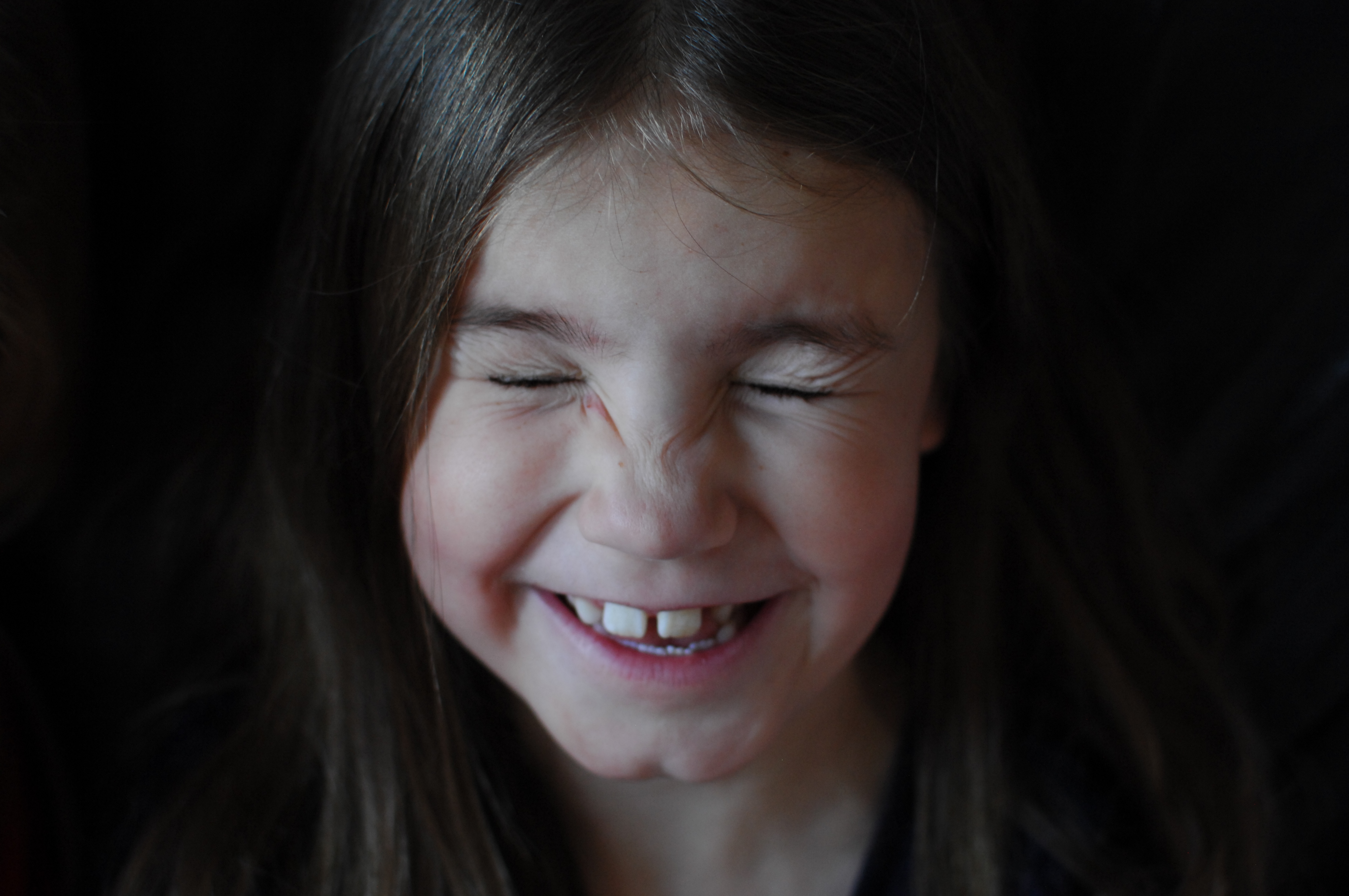 Lola's pretty lucky – she's never likely to have to go to school on her birthday as it's always right at the end of the Christmas holidays. She opened her cards and presents in the morning and then we headed over to Flip Out with her sisters and best friend. She's been absolutely desperate to go back there after attending the birthday party of a friend last year and they all had a brilliant time.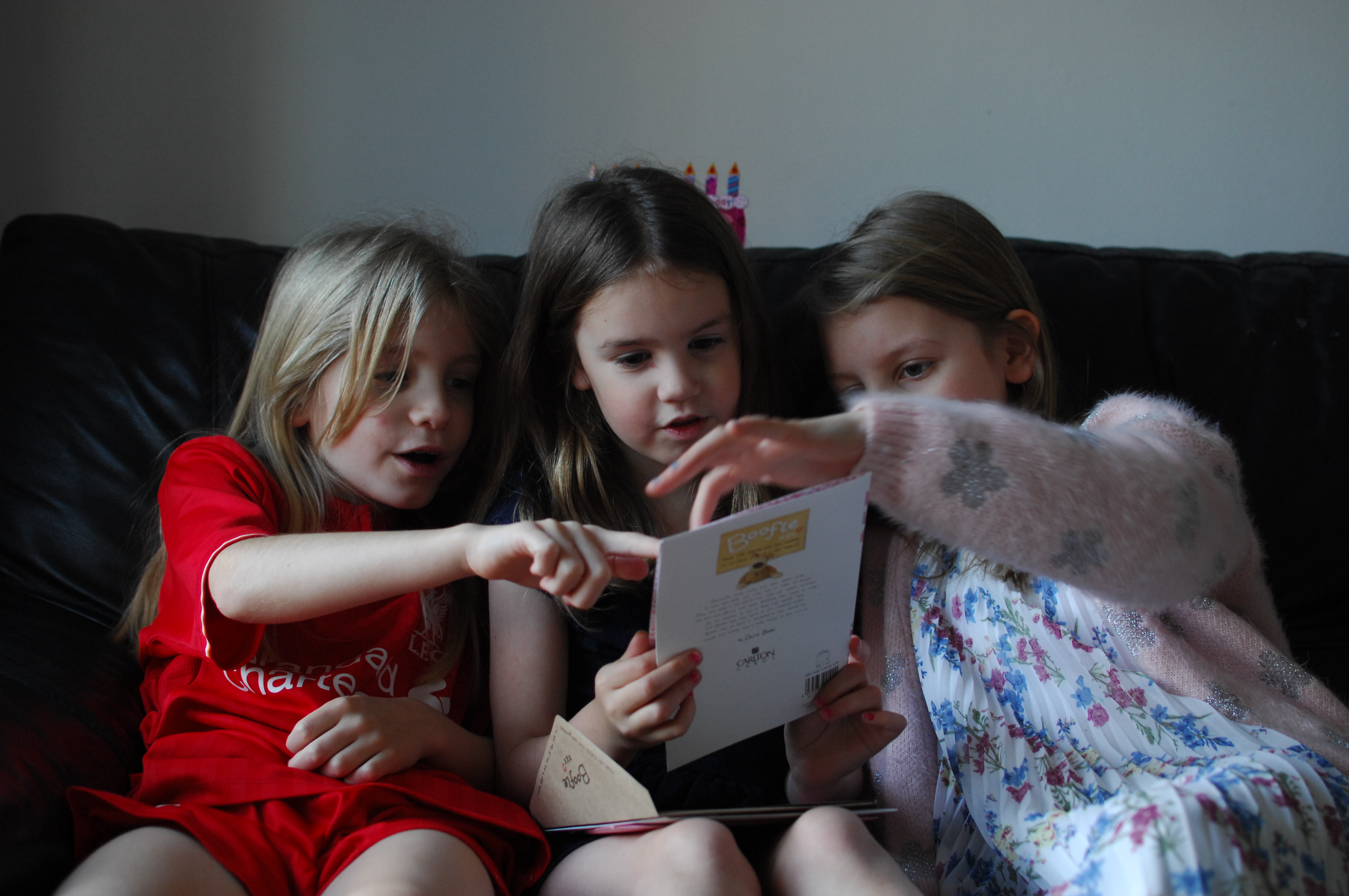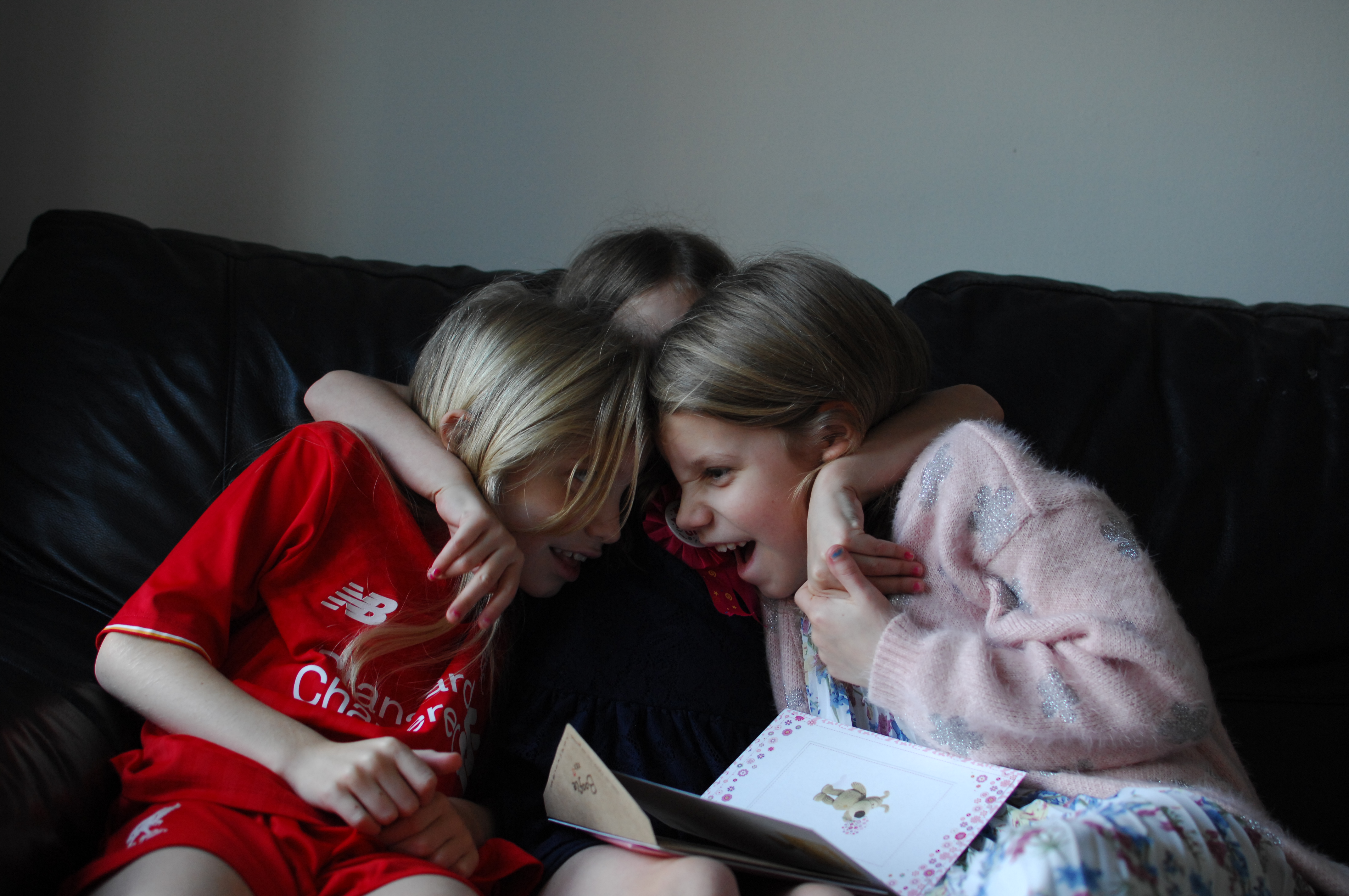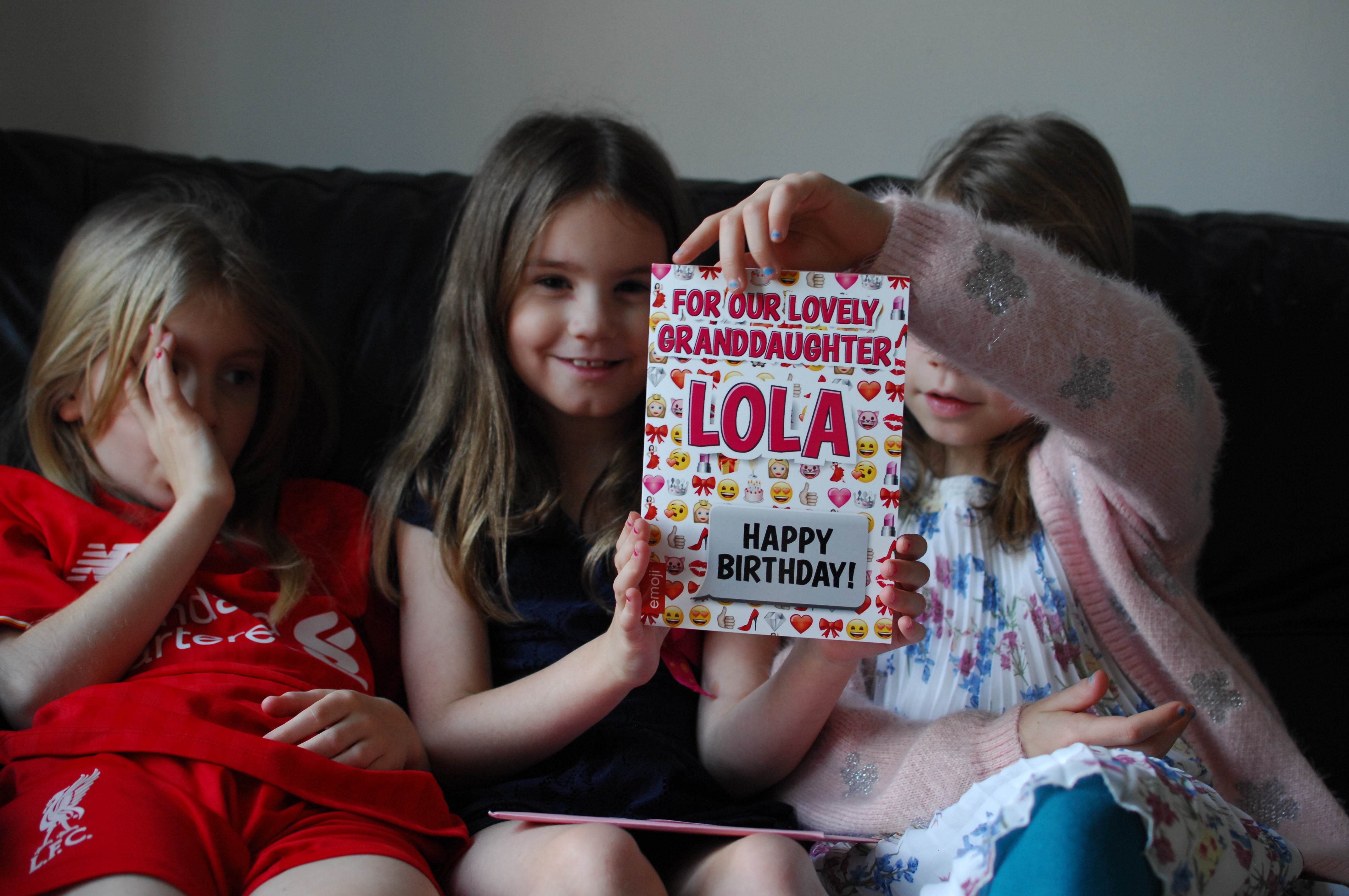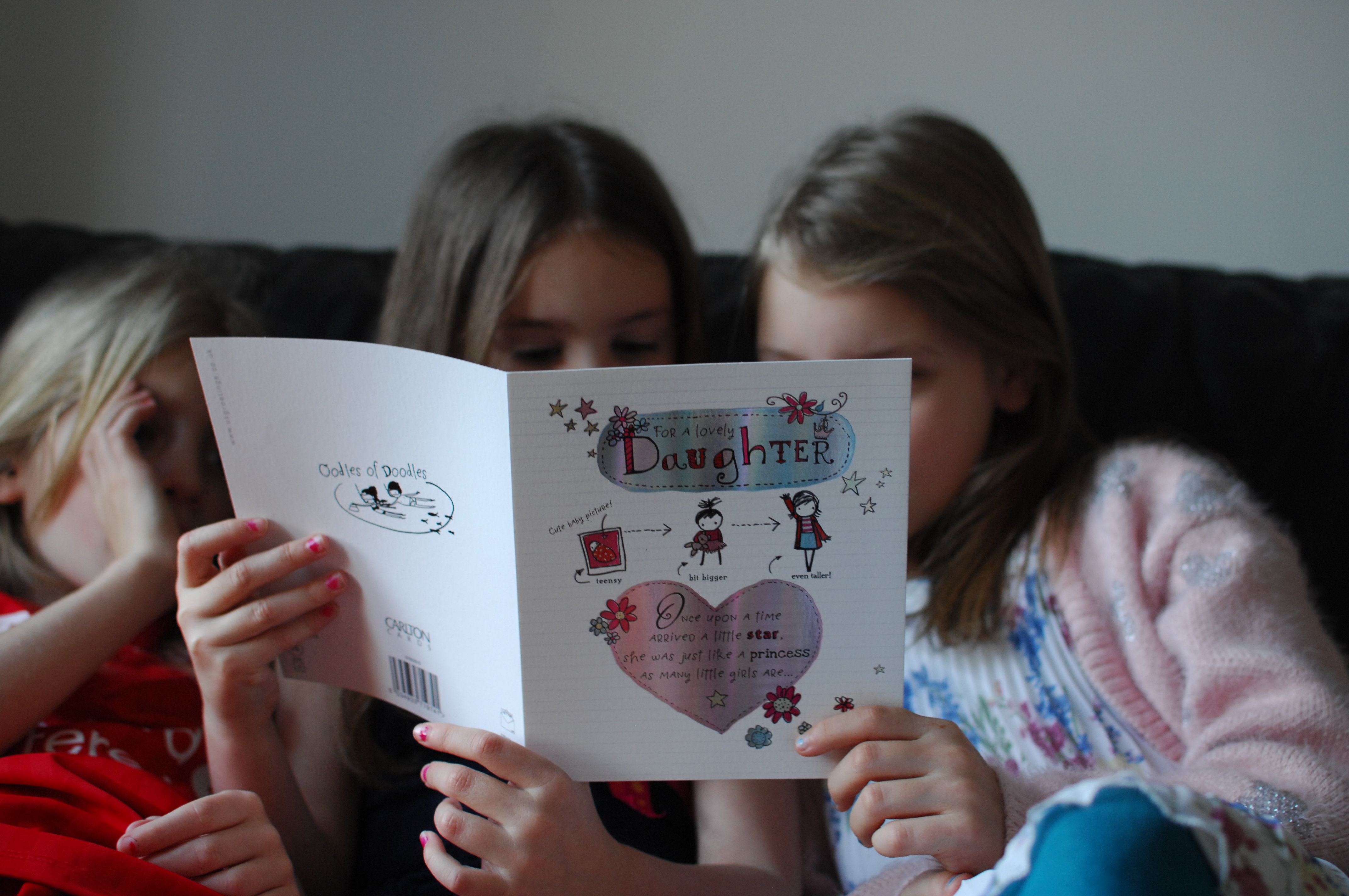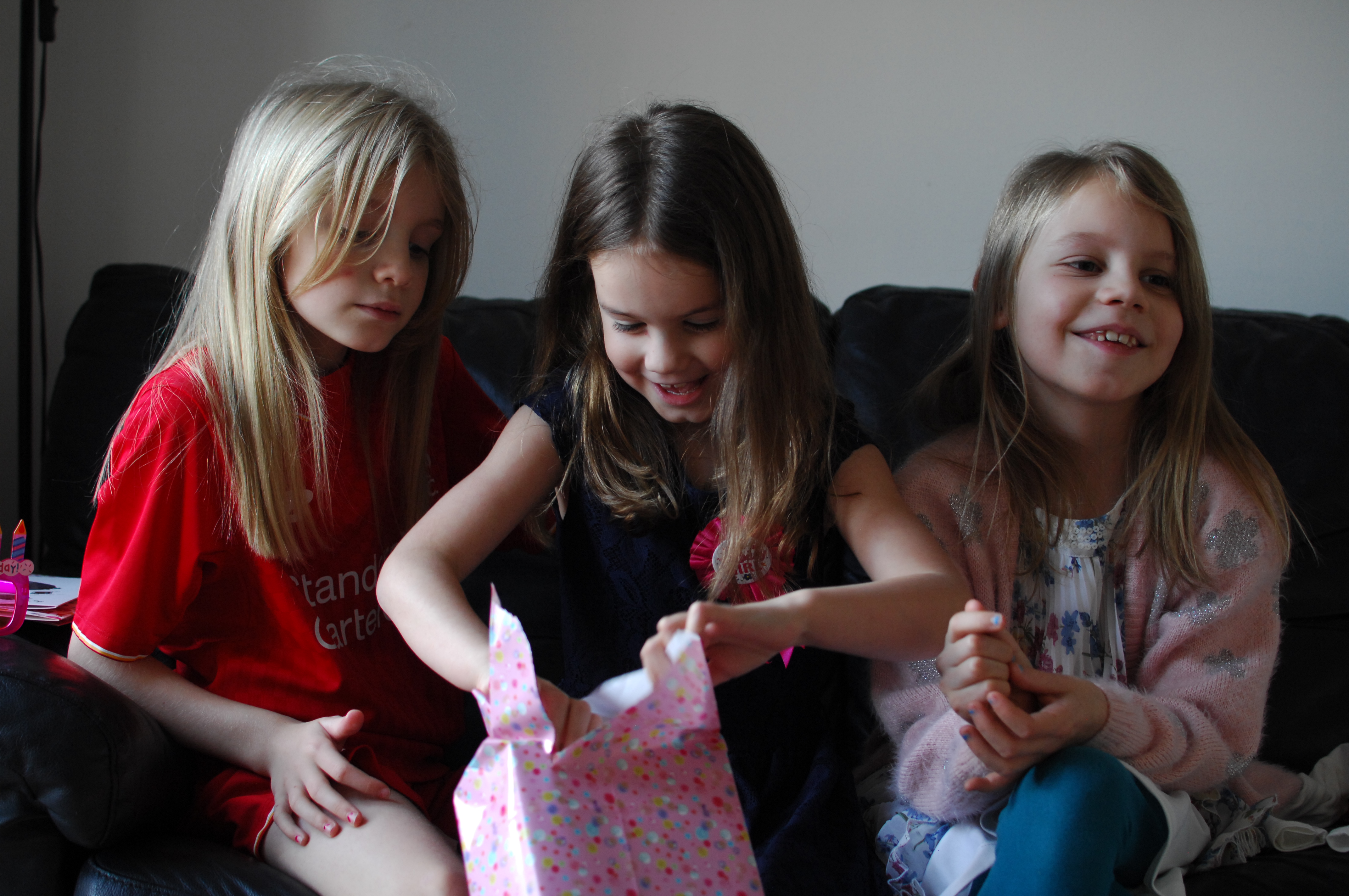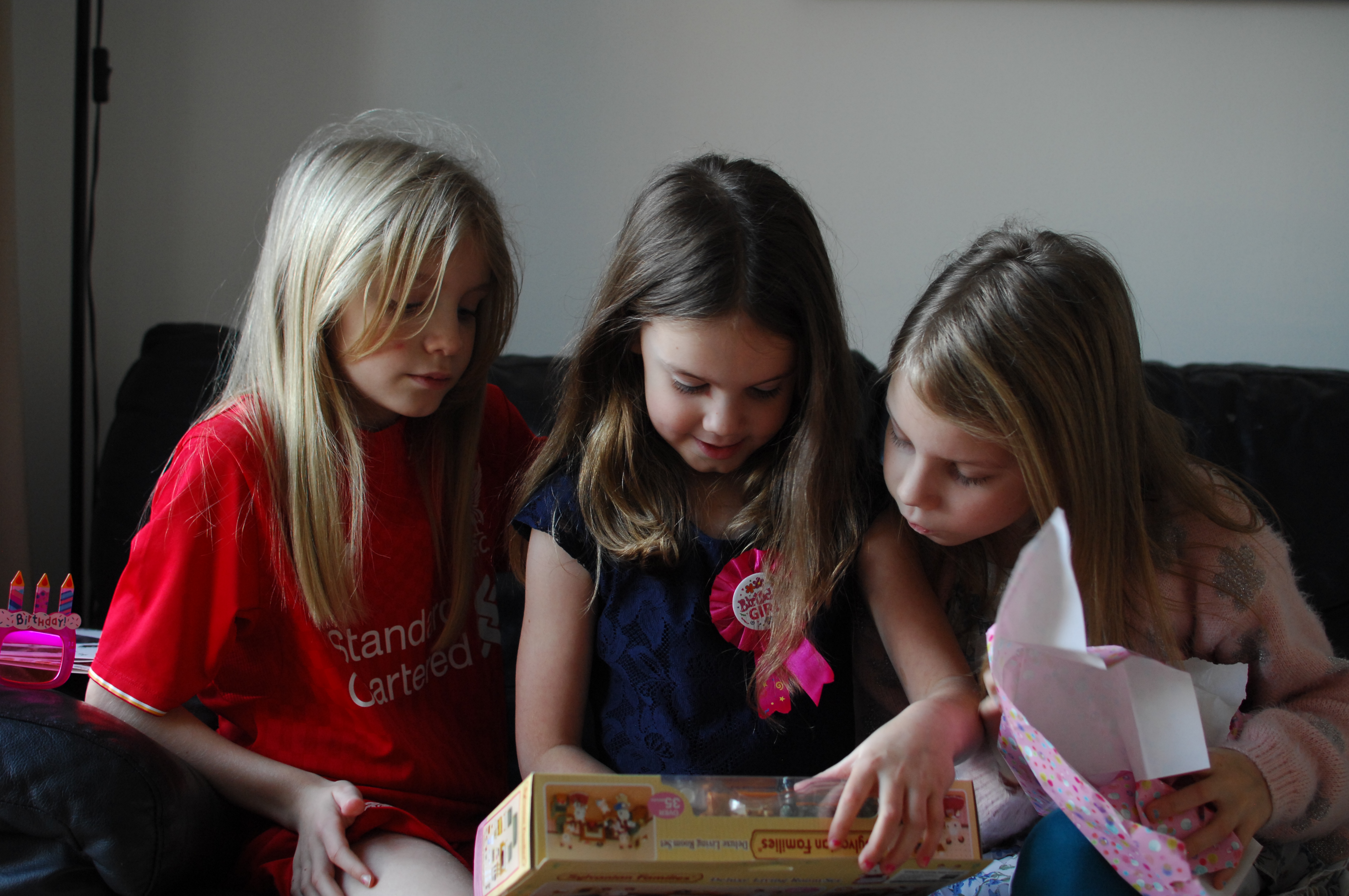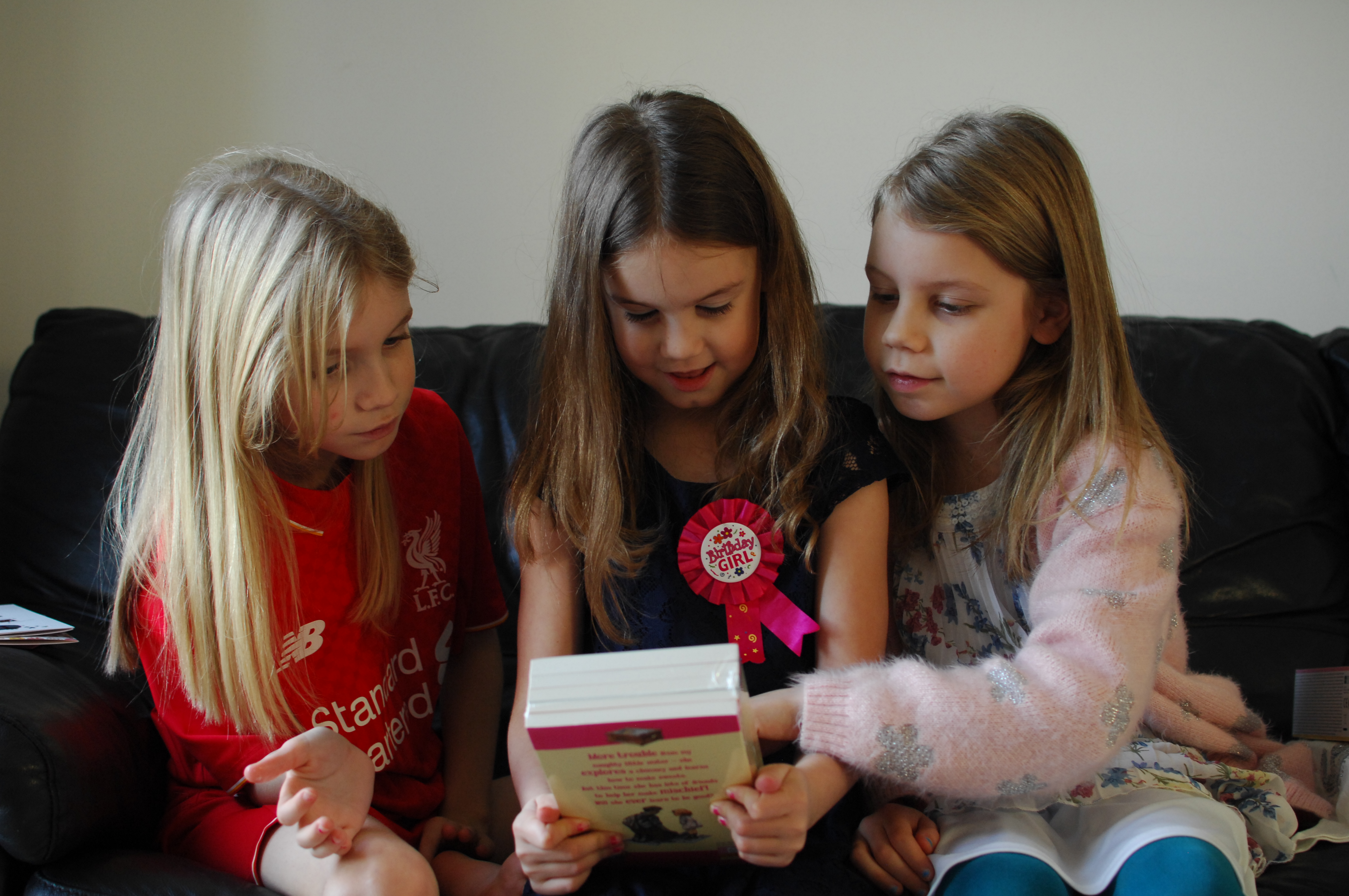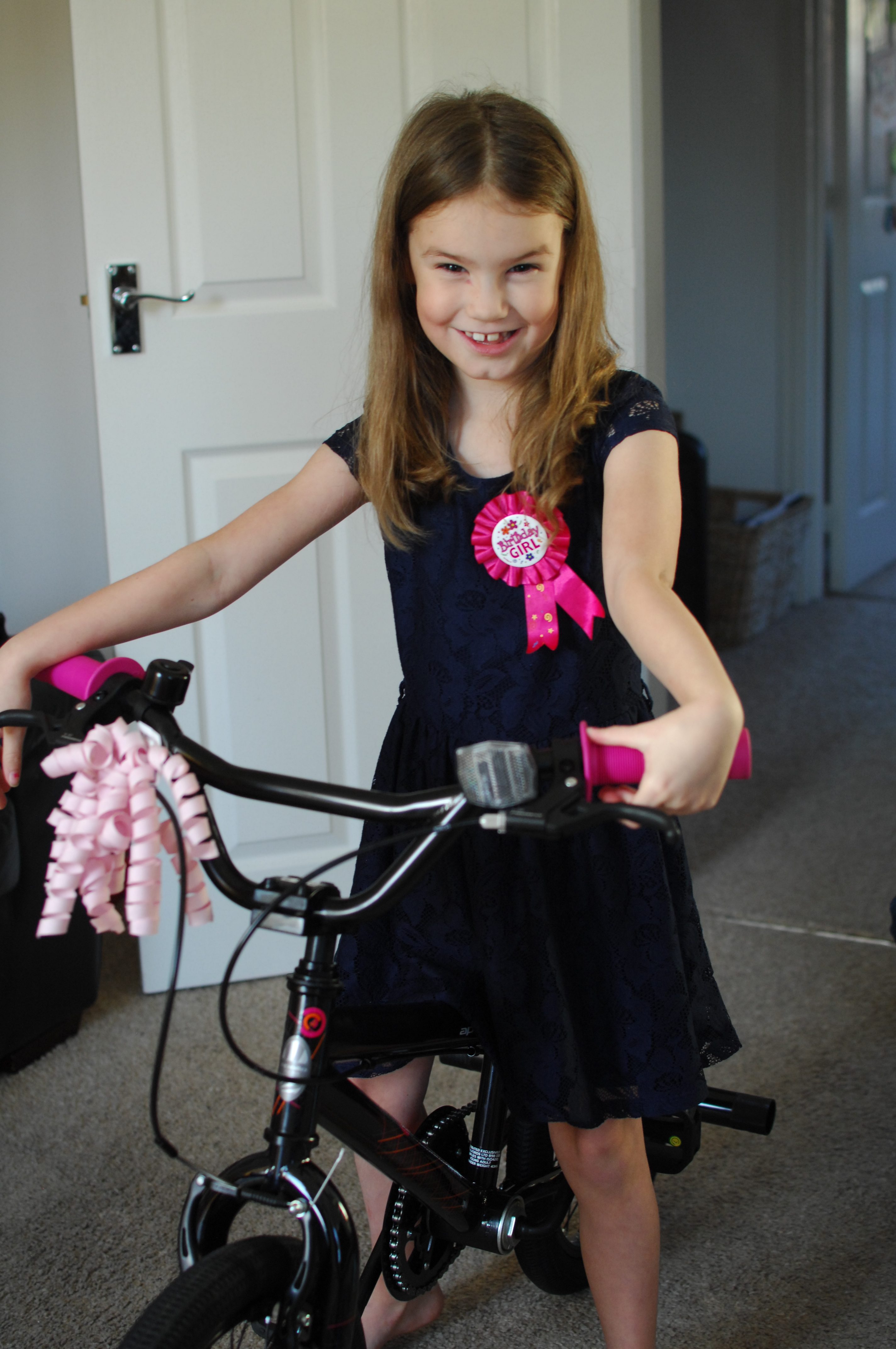 Once home, we had some lunch and then went out for a family ride around the block – Lola got a new bike for her main present as she'd outgrown the little one she had and she wanted to try it out. Then we got Pizza Hut for tea. She loved every minute, despite it only being a simple celebration and she was overjoyed with every single gift, throwing her arms around us and saying "Thank you, thank you, thank you!" over and over. As I tucked her into bed that night, utterly exhausted from all the fun, she sleepily whispered "Mummy, that was the best day EVER!"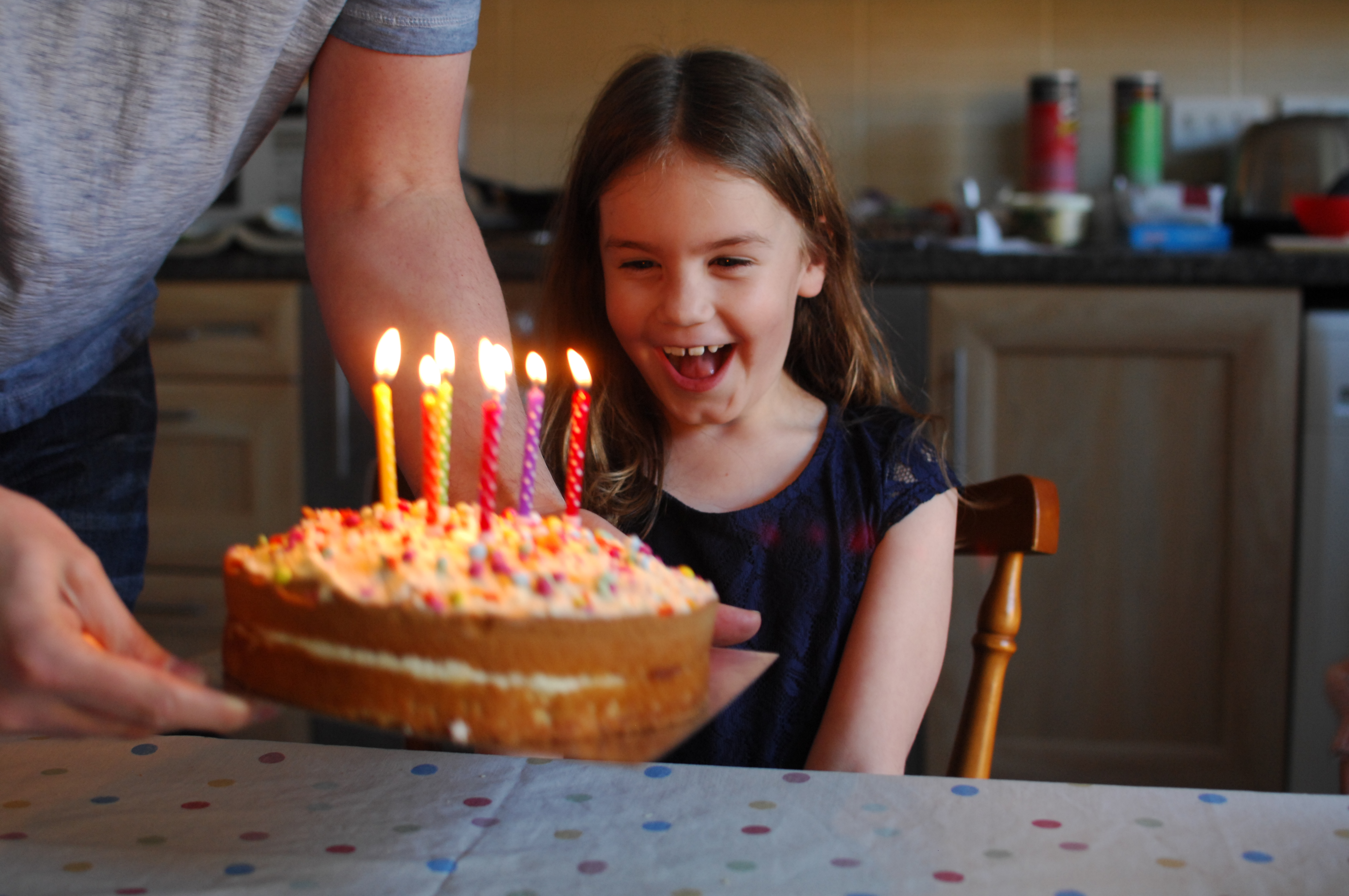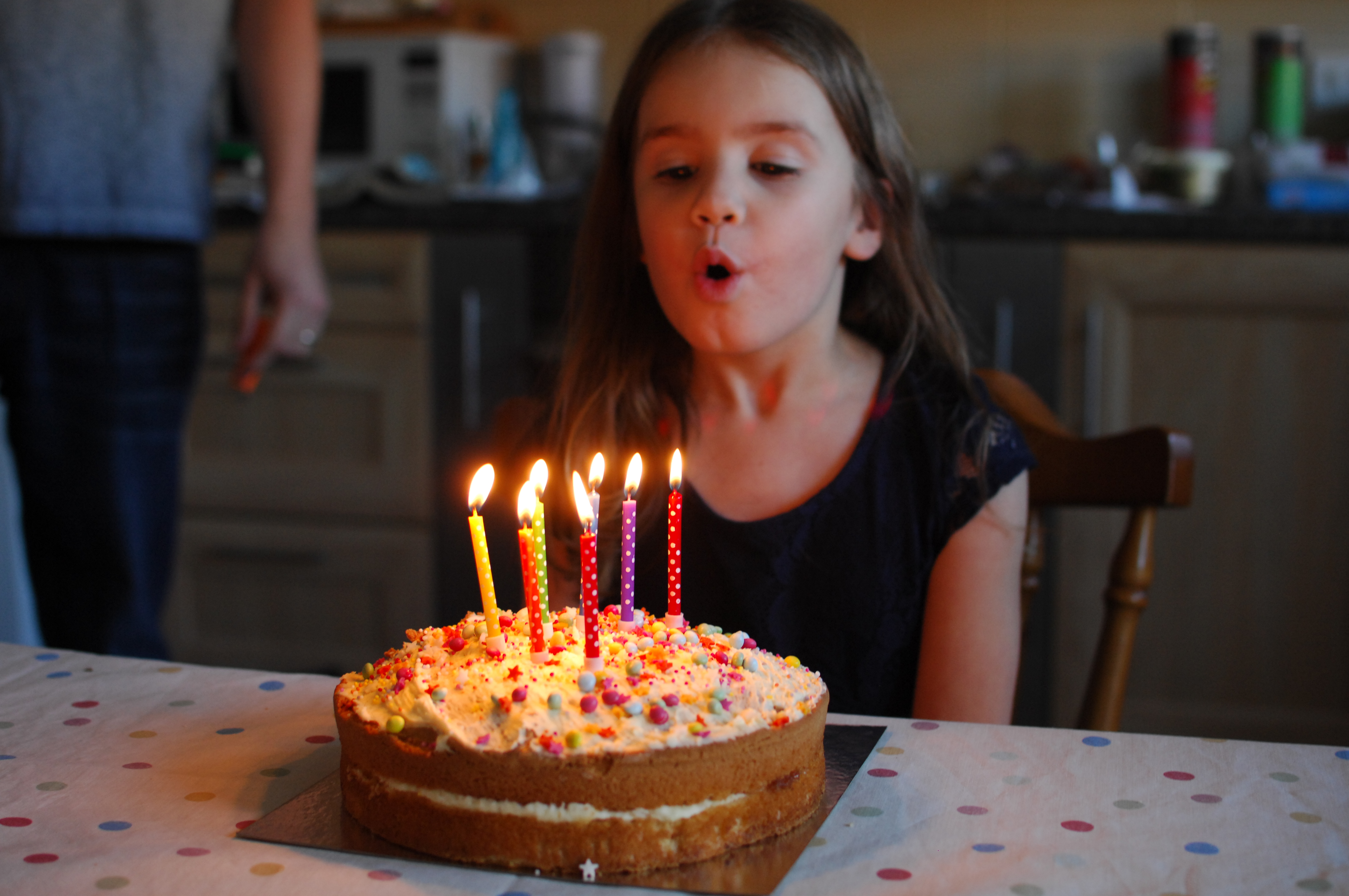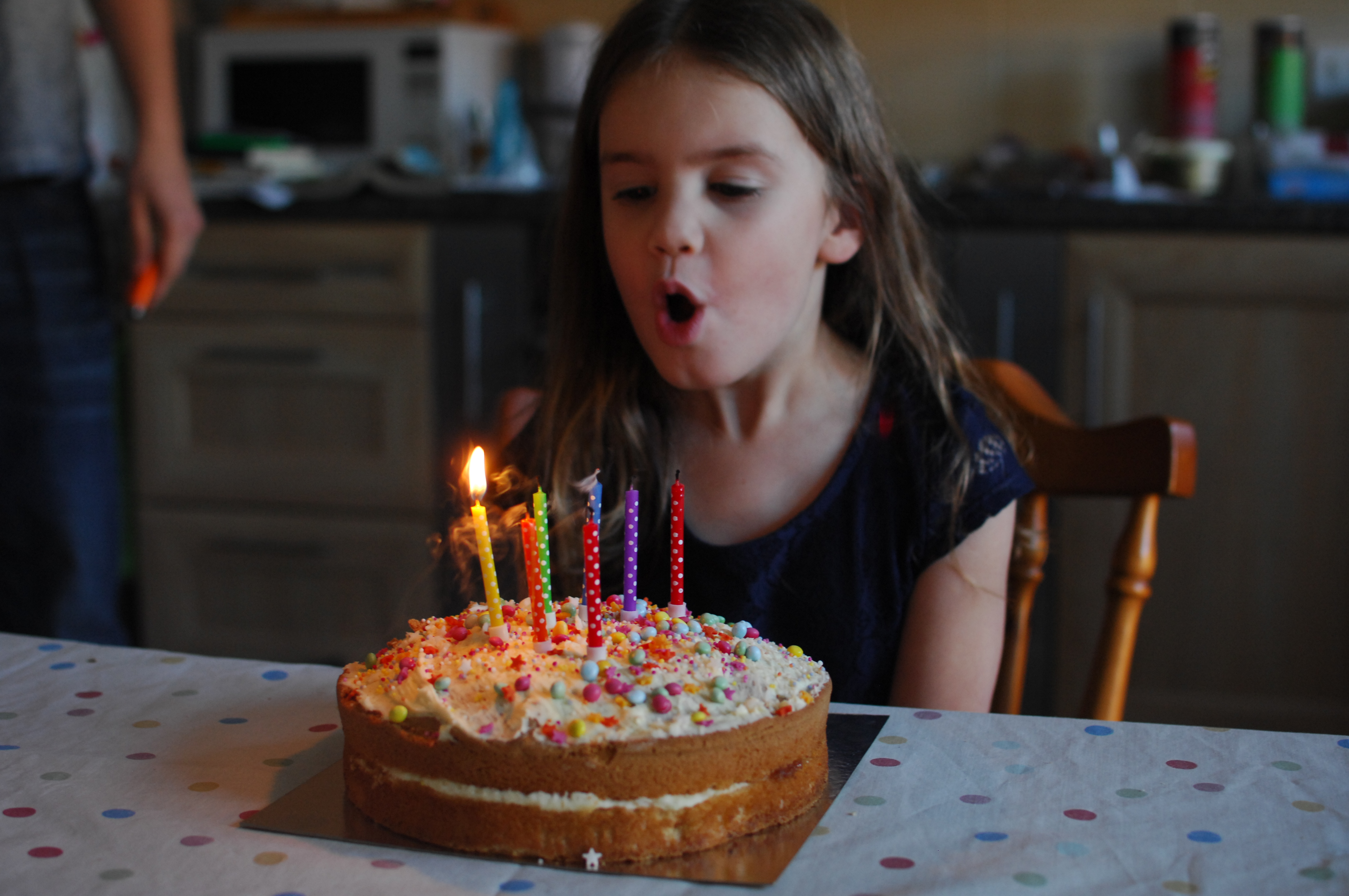 I'm so proud of the kind little girl she's growing up into.  She wants to work as a teacher when she's older and I think she'll be brilliant at it – she's definitely a nurturer.  She looks after her friends at school if they are hurt or upset and she plays with her 'babies' and Sylvanian Families and teddies quite happily – making up stories and taking care of them.  Her loving nature is such a big part of who she is and I hope she never loses her big heart and ability to wear that heart on her sleeve – its a rare gift in this world we currently live in.
Happy birthday baby – if you ever read this when you're older I hope you know that we love you more than you will ever know.