One of my best friends, who I have known since I was seven years old, lives in Southampton – about 160 miles south of where we live.  She and her husband have come up to visit us for a weekend a few times in the past and we always have a lot of fun – the girls adore their 'Aunty Rachel and Uncle James' and I love having the opportunity to catch up with Rachel, who is the closest thing I have to a sister.  We have the best kind of friendship – the kind where you can pick up where you left off even if it's been a whole year since you last met up.  I miss her when we don't see each other and wish we lived nearer to each other.
Earlier on in the year they invited us to go and stay with them and we managed to find a few days towards the end of August that worked for all of us.  I'll admit I was a little nervous… having five people descend on your home (especially three noisy, messy and energetic ones!) is a bit different to just having two people come to stay.  But the anticipation of having some quality time with my best friend, the girls getting to experience something different to what they know and the chance to explore somewhere new far outweighed any minor trepidation I had and as the dates got closer I got more and more excited to be having a little mini road trip adventure.
We followed our little family tradition and set off super-early, aiming to be in Southampton by mid-morning.  Apart from a minor bit of traffic, a coffee break and an unexpected panic attack when a lorry veered into our lane and all my memories of the car accident got triggered, we made good time and arrived in one piece.
Once we'd arrived and hugs and kisses had been shared, cups of tea had been drunk and the girls had overcome their nervousness about Rachel and James' two dogs, Amber (a gorgeous, gentle golden retriever) and Rowan (a boisterous and bouncy springer spaniel), we set off again.  Our destination was the New Forest Wildlife Park, nestled at the edge of the New Forest about a 15 minute drive from where they live.
It was a fantastic place to visit for the girls, who were desperate to stretch their legs after a long morning cooped up in the car.  Rachel had packed us a picnic which we ate when we arrived, leaving us the whole afternoon to explore.  And explore we did – there was a huge variety of native British wildlife: otters, deer, owls, ferrets, foxes, Scottish wildcats, lynx, butterflies and even wolves!  We spent a good few hours there, listening to some of the keeper's talks, giggling at the antics of the otters and trying to spot the slightly more shy creatures.
There were also a couple of brilliant adventure playgrounds – one for younger children and one that was right up the girls street, with a zipwire and a huge range of sturdy wooden structures for them to clamber on and challenge themselves with.  We stopped for a quick ice cream break half way round as well, which provided a much needed pick-me-up to replenish energy levels.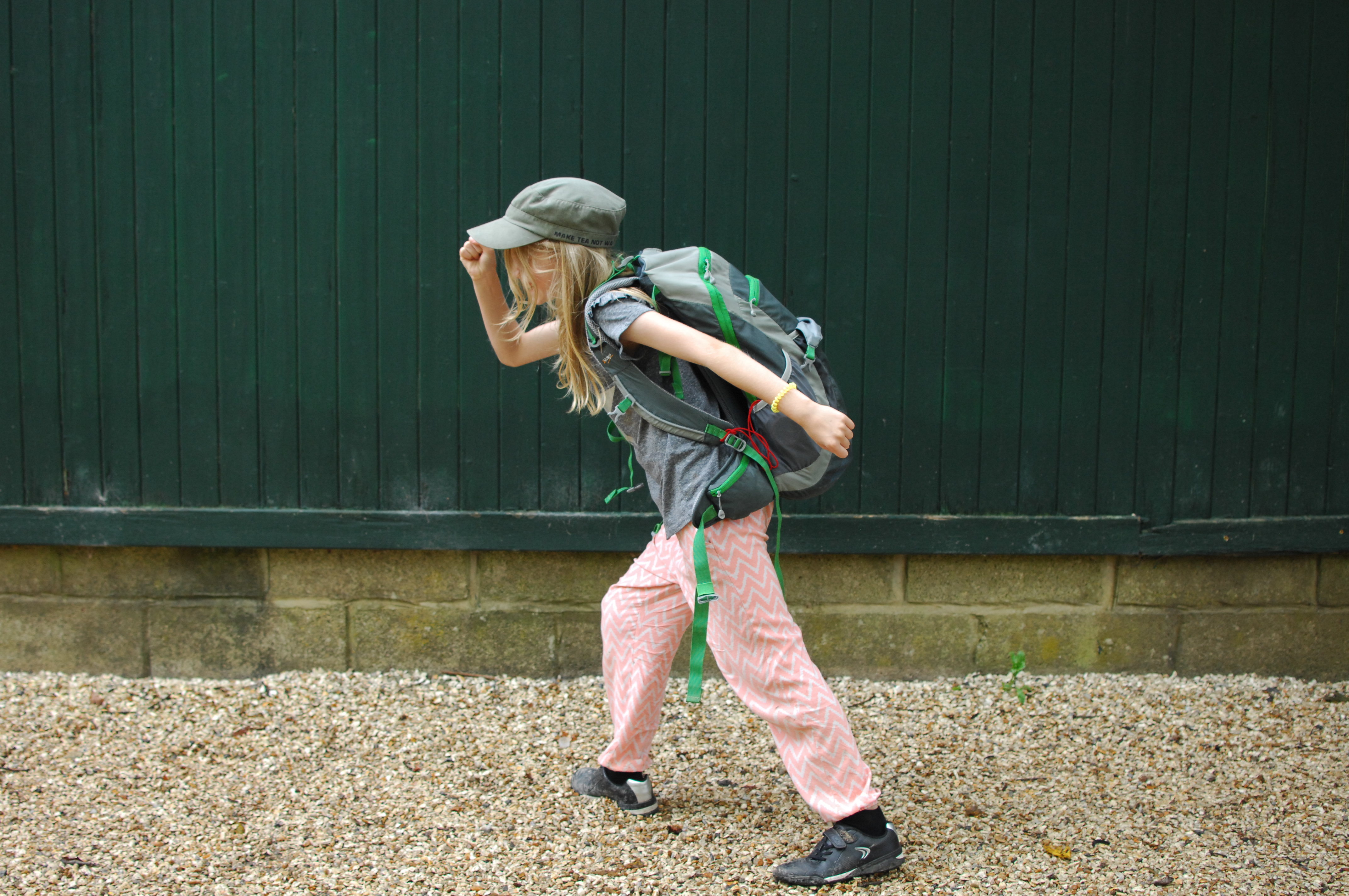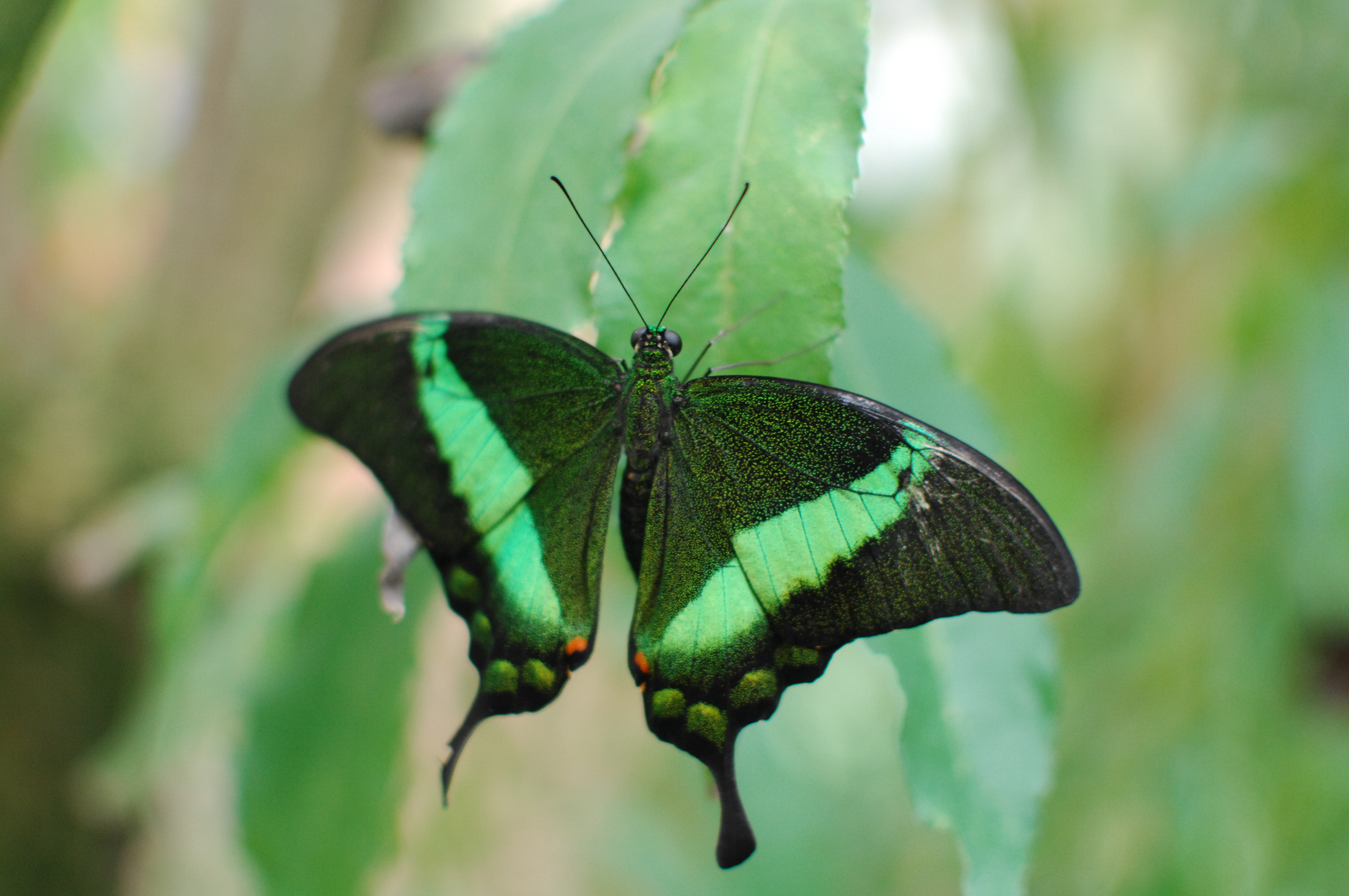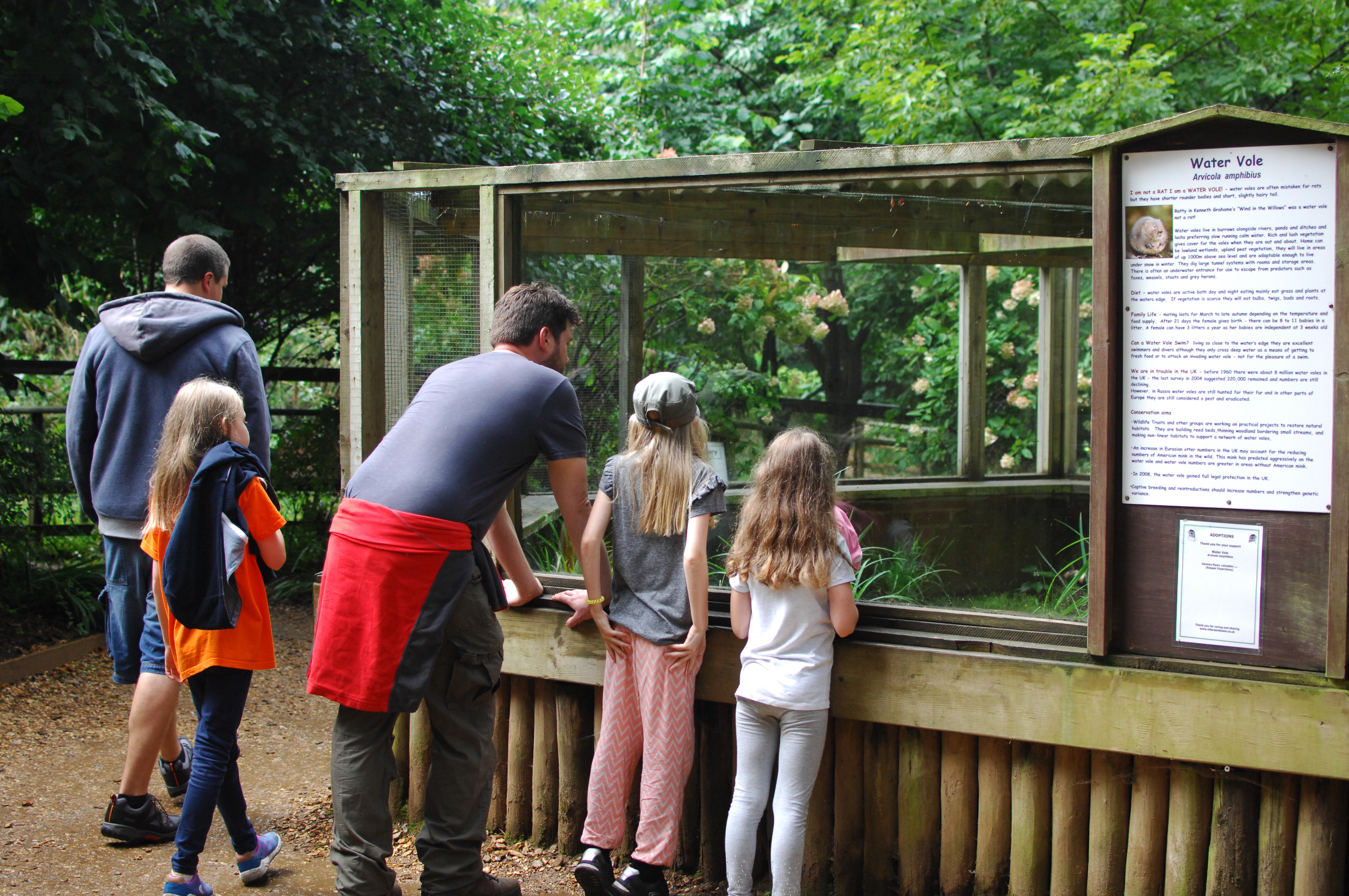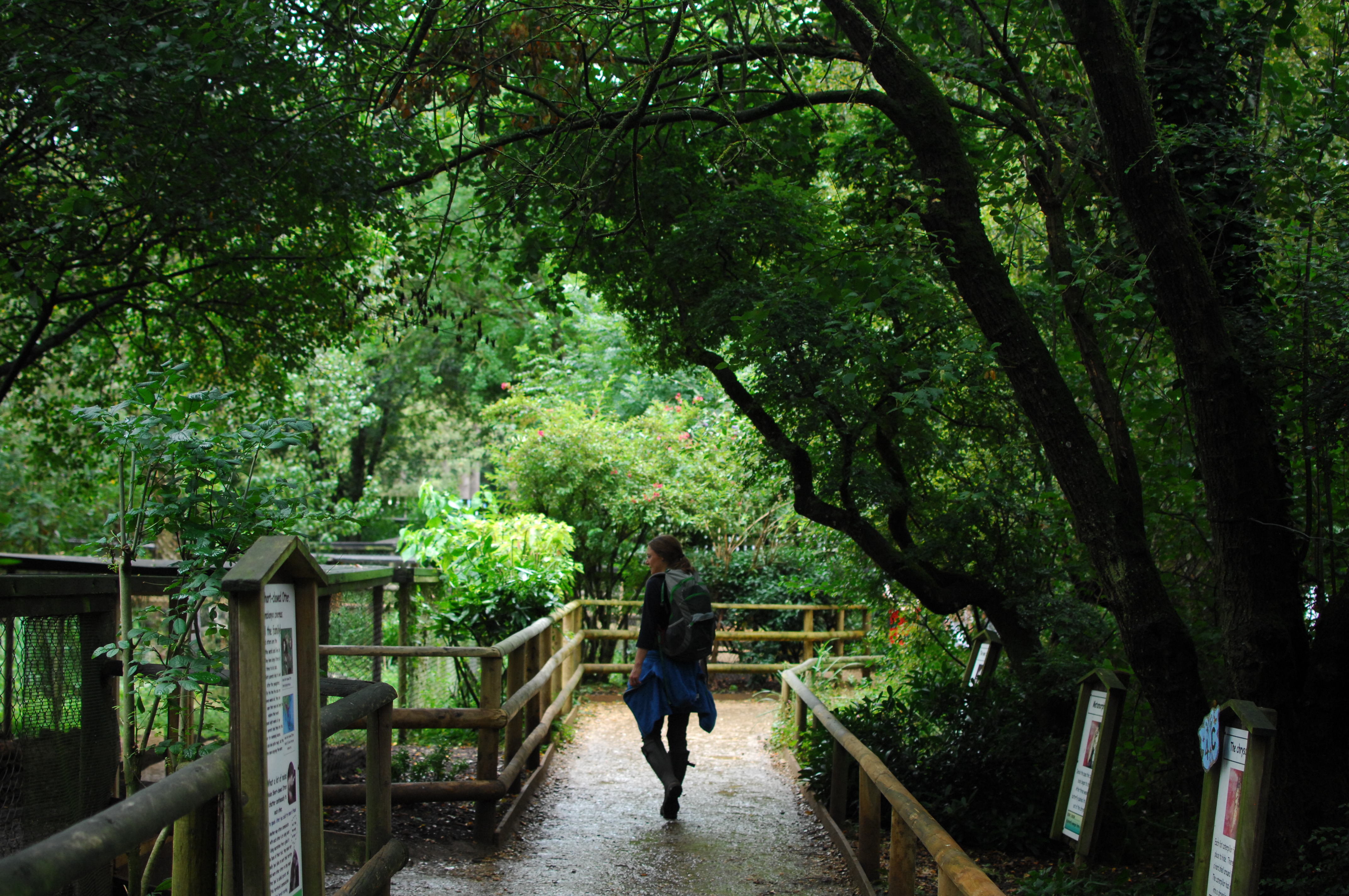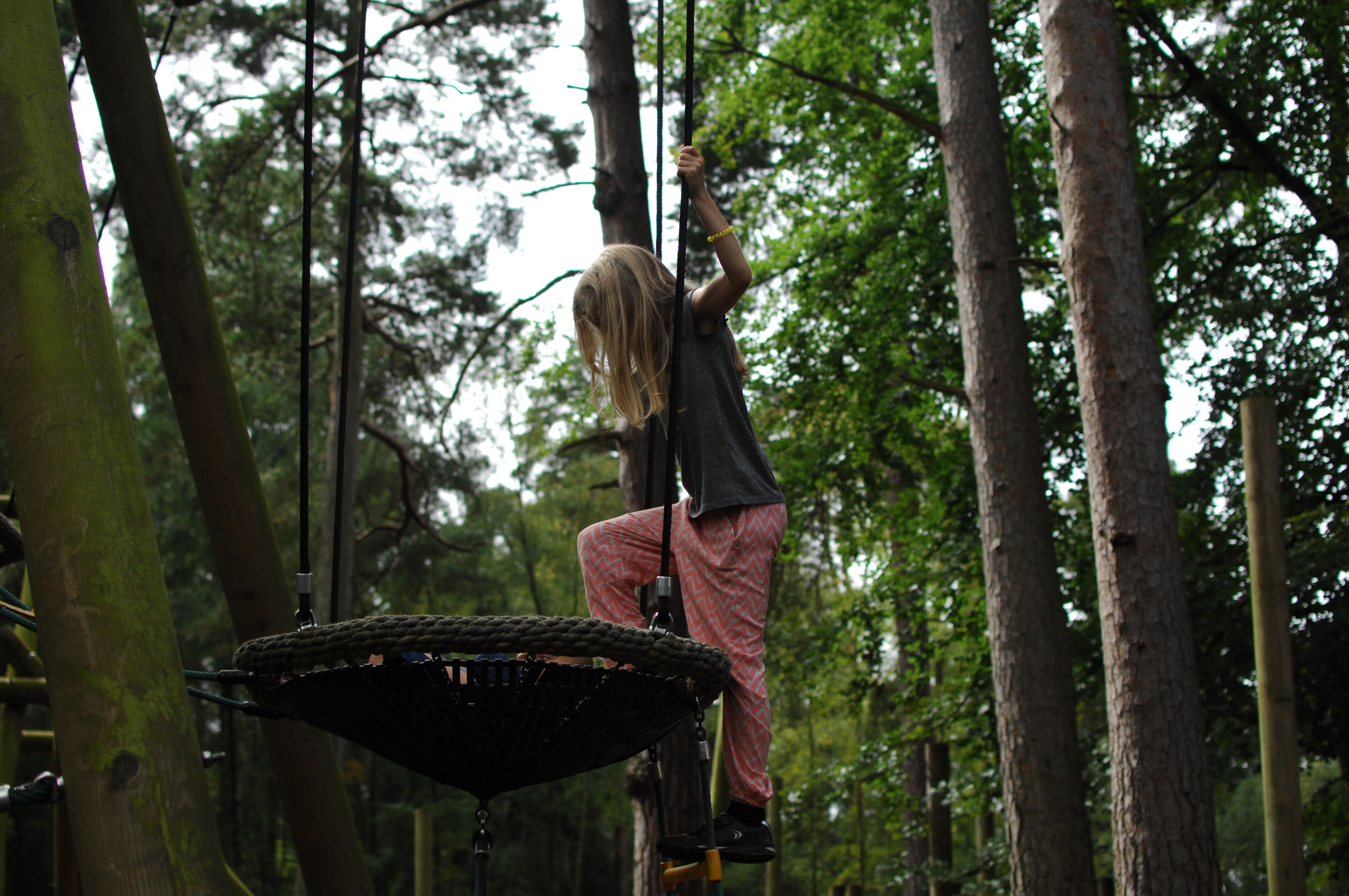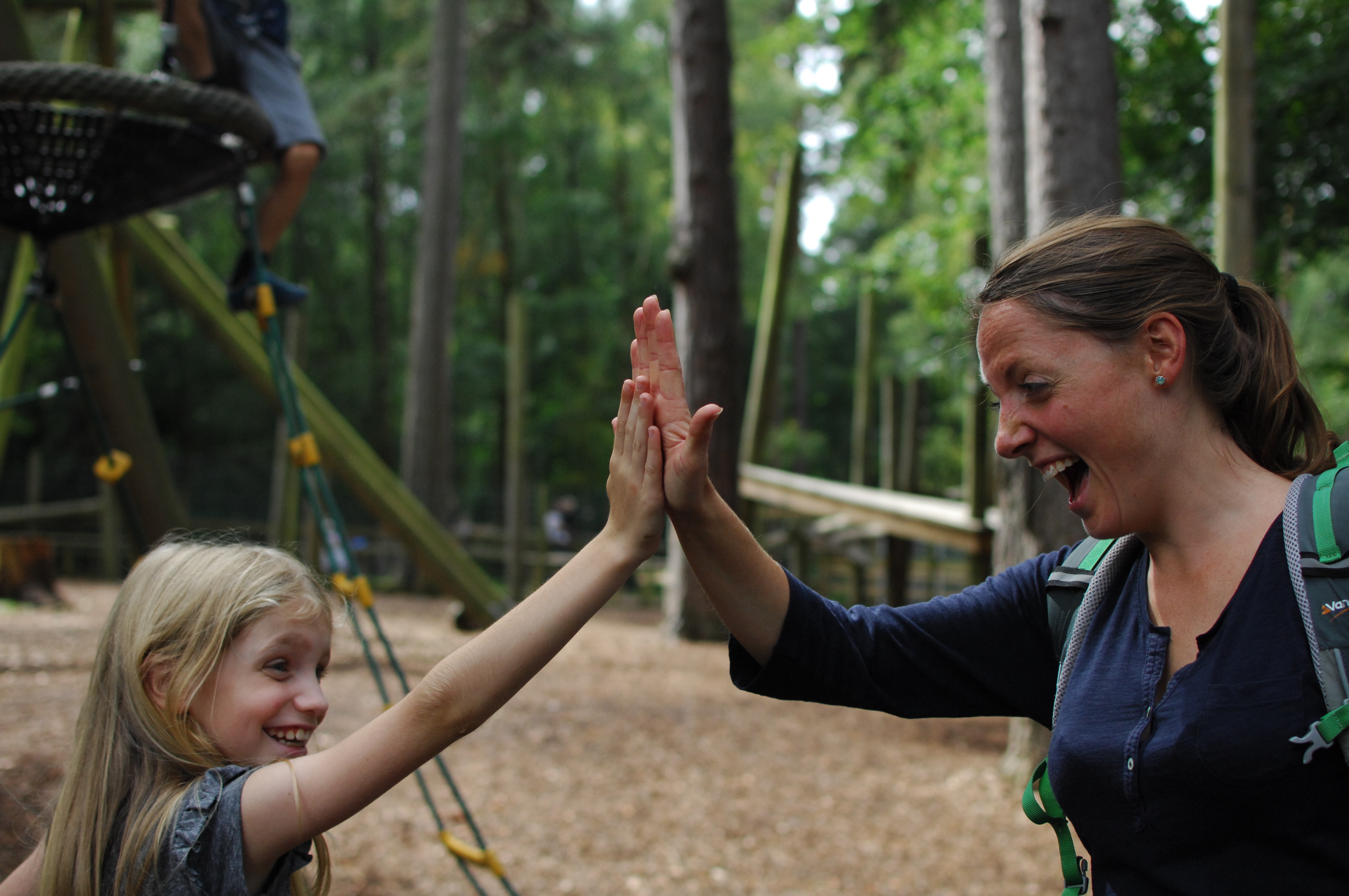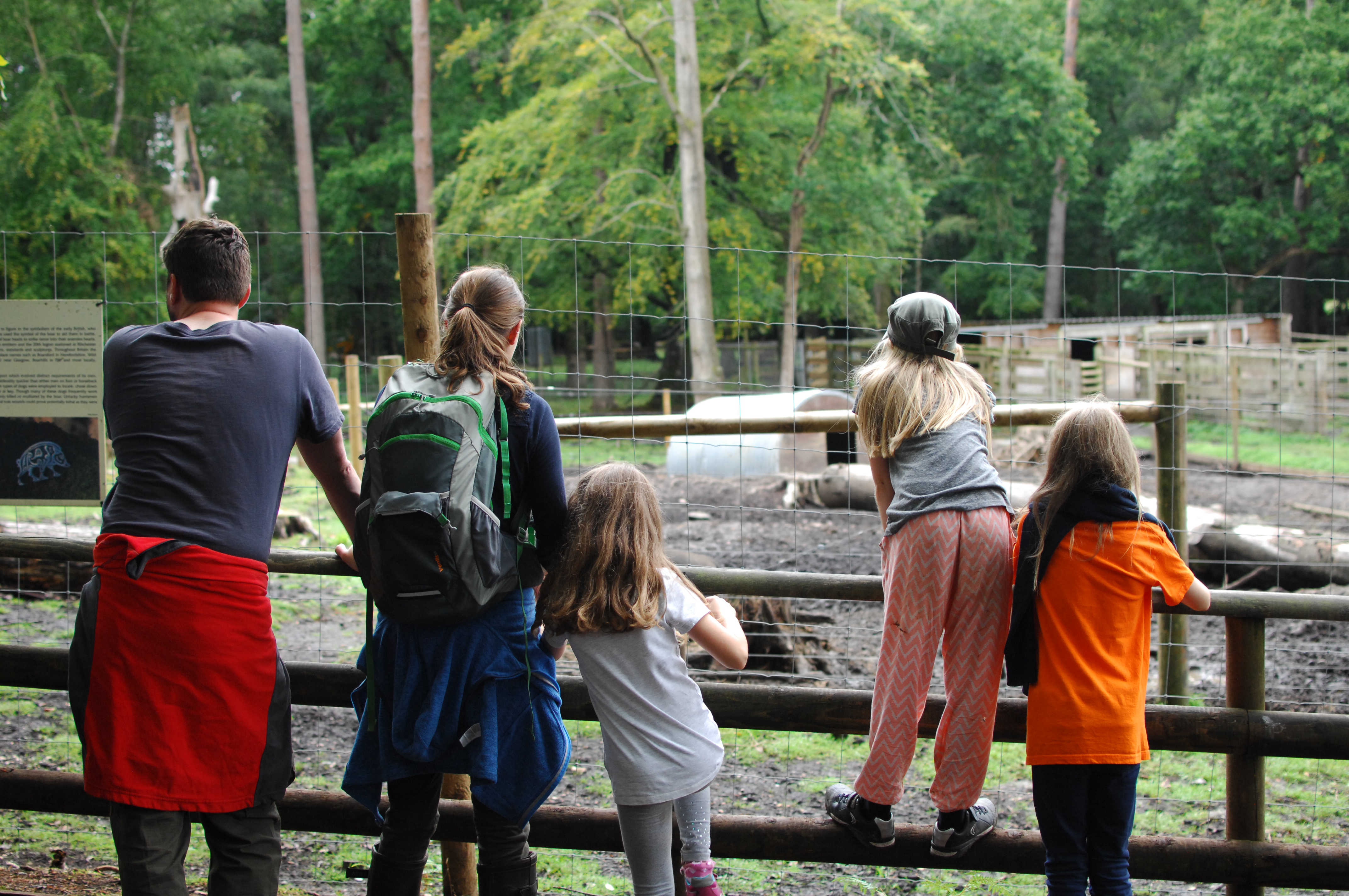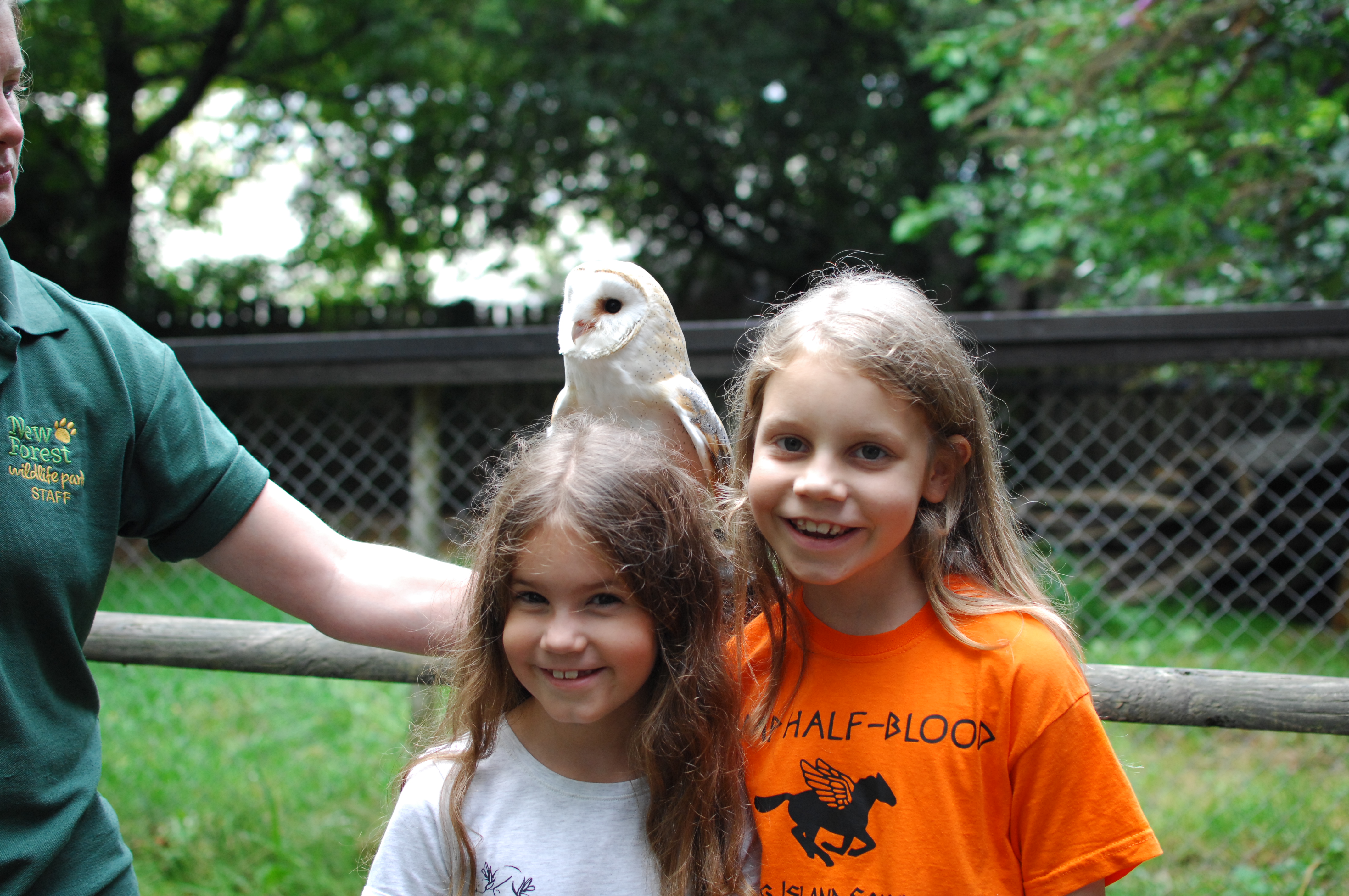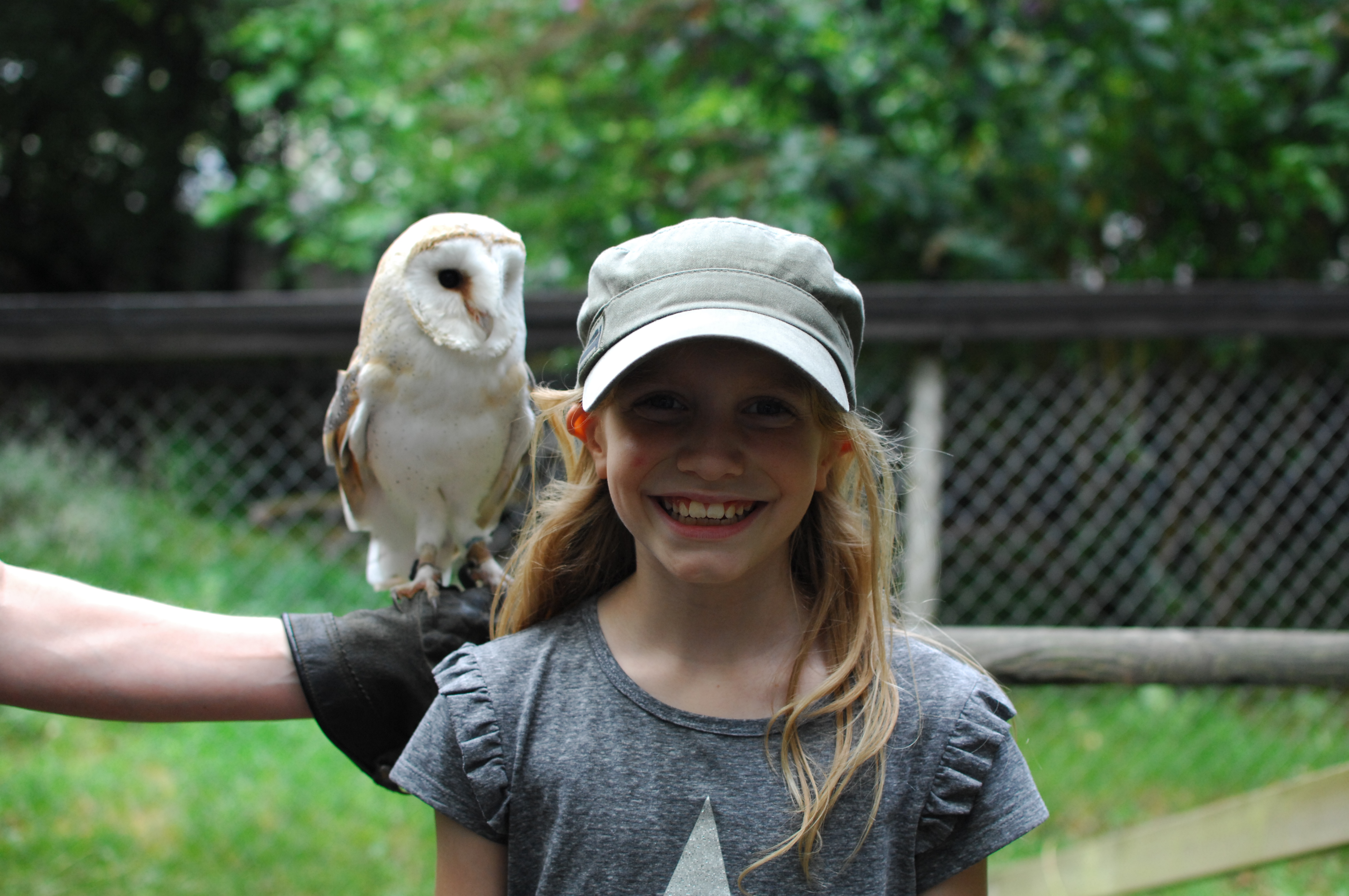 Once we'd had our fill at the Wildlife Park, we hopped back in our cars and drove five minutes down the road to Deer Leap, a place where Rachel and James often take Amber and Rowan for a walk.  They'd been waiting ever so patiently in the car while were at the wildlife park (with windows rolled down and plenty of water provided for them, before anyone asks!) and were super excited to be able to let off some steam and run free.
The girls have always been nervous around dogs, Ella in particular after an incident when she was about 6 months old.  But they were all keen to throw sticks and run and play with them, and Rachel soon had them giving the dogs commands and treats to help reinforce their training.  I'm not sure how much they actually enhanced it to be honest, but the girls had a blast doing it and the look of delight on their faces when Amber did, in fact 'sit' or Rowan did give them his paw was priceless.
The walk thorugh Deer Leap itself was beautiful and varied – we started off in a pine forest and ended up in open moorland topped with a carpet of pretty purple heather.  We stopped for chats with other dog walkers and even saw some wild New Forest ponies, which made my day.  One even let me stroke it – I couldn't believe how tame they were!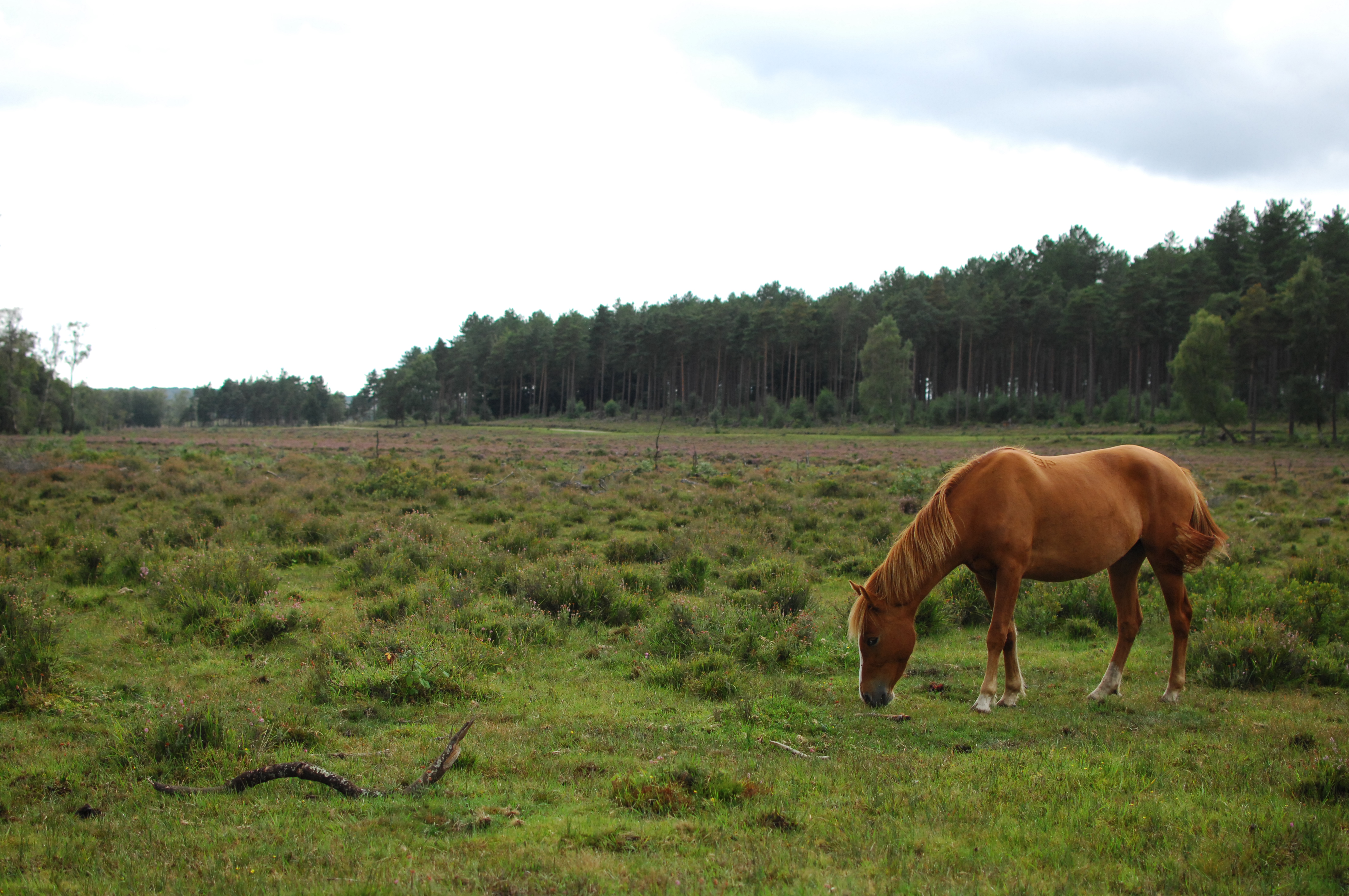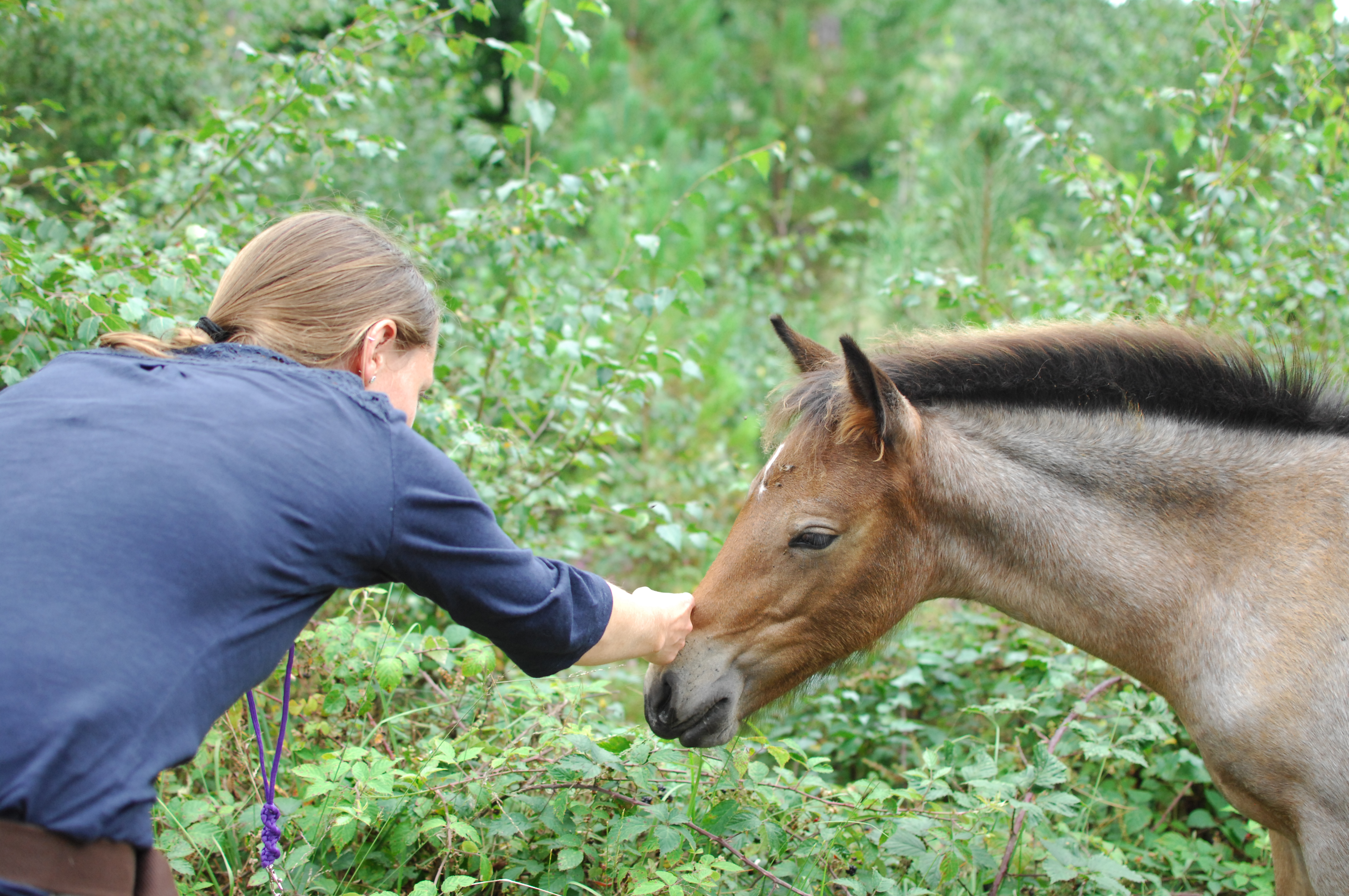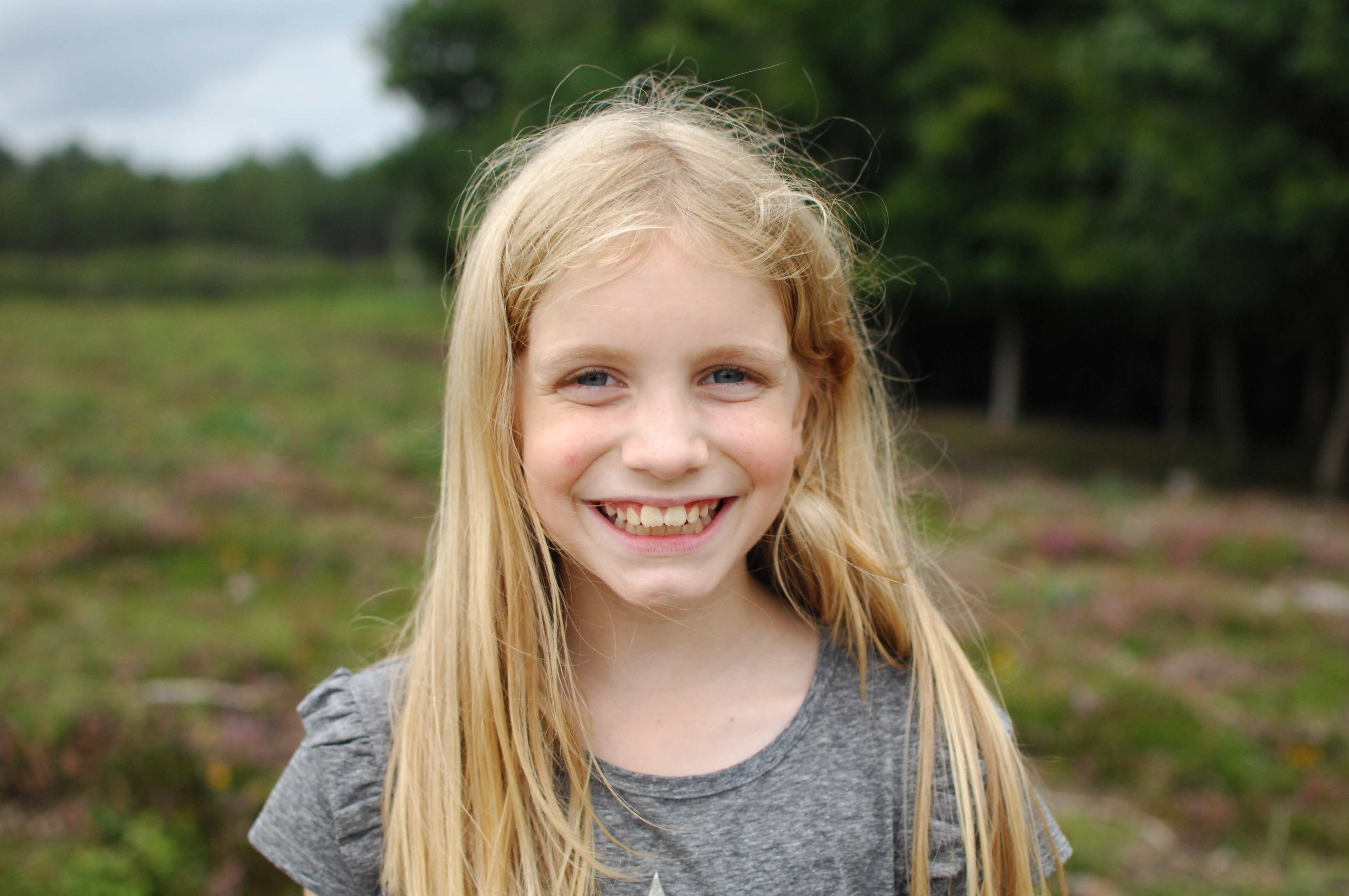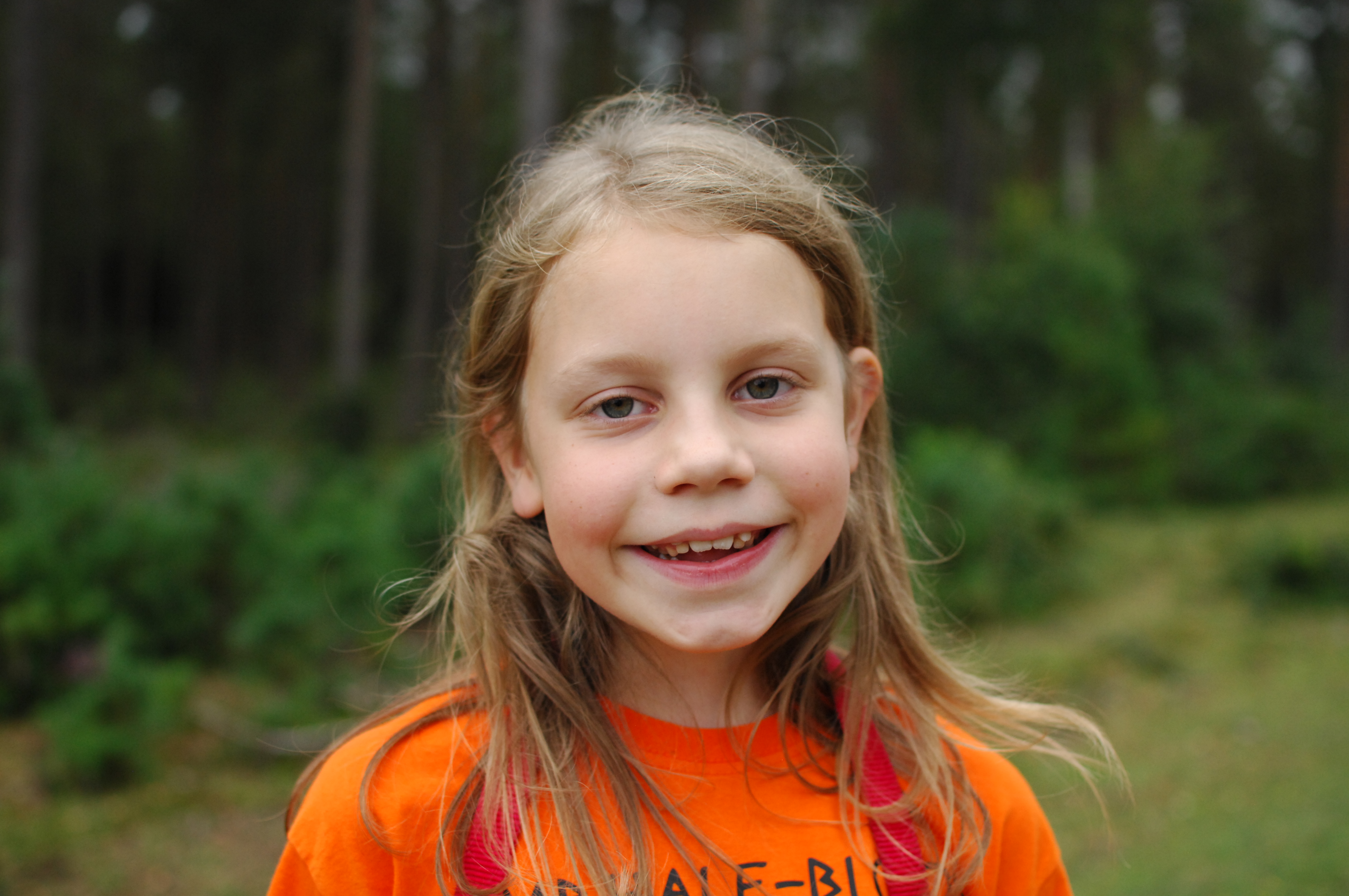 Finally, with rumbling tummies and tired legs, we headed back to Rachel and James' house for a well-earned pizza-and-movie night, which the girls absolutely loved as it's not very often they get to stay up late with the grown ups!
That was just Day One!  Part Two of our mini break in the New Forest will follow soon.  In the meantime, here's a little video I've put together of our whole stay.  It's my first ever attempt at a proper vlog, so it's a bit rough around the edges.  I'm quite pleased with it though and it's going to be lovely for us all to look back on as the years go by, which is exactly why I started this blog in the first place. Documenting our time together and all of the places we explore seems to be becoming even more important to me as the days go by – words, photographs, moving images… – each brings something different to our collective memories and each is going to have an important role to play in this legacy that I'm leaving my girls: our story.