It seems a little strange to be writing about this now, on the final day of the year.  Looking backwards when my head is already firmly in the mindset of looking forwards to how I want 2018 to be and what I can do to actively create that. But this was too special a weekend not to document it.
Back in mid-December it snowed.  It snowed a lot.  Well, maybe not by American or Canadian standards, but for us here in England it was the most snow we'd had for several years.
Full disclosure:  I really hate snow.  And winter.  And being cold.  And I'd not been feeling myself anyway, just flat and uninspired and not especially excited about the upcoming Christmas festivities.
But this particular weekend changed my mind more than a little bit.
We awoke on Sunday morning to a world blanketed in white and even I had to admit that it looked beautiful. I ventured out alone in the early morning, camera in hand, and felt the eerie silence.  Not a single car on the roads, not a single other person in sight.  It felt like the edge of the world.  A bit of a dramatic description perhaps, but that's what it felt like as I stood watching the snow swirl around me, filling in my footprints faster than I could make them.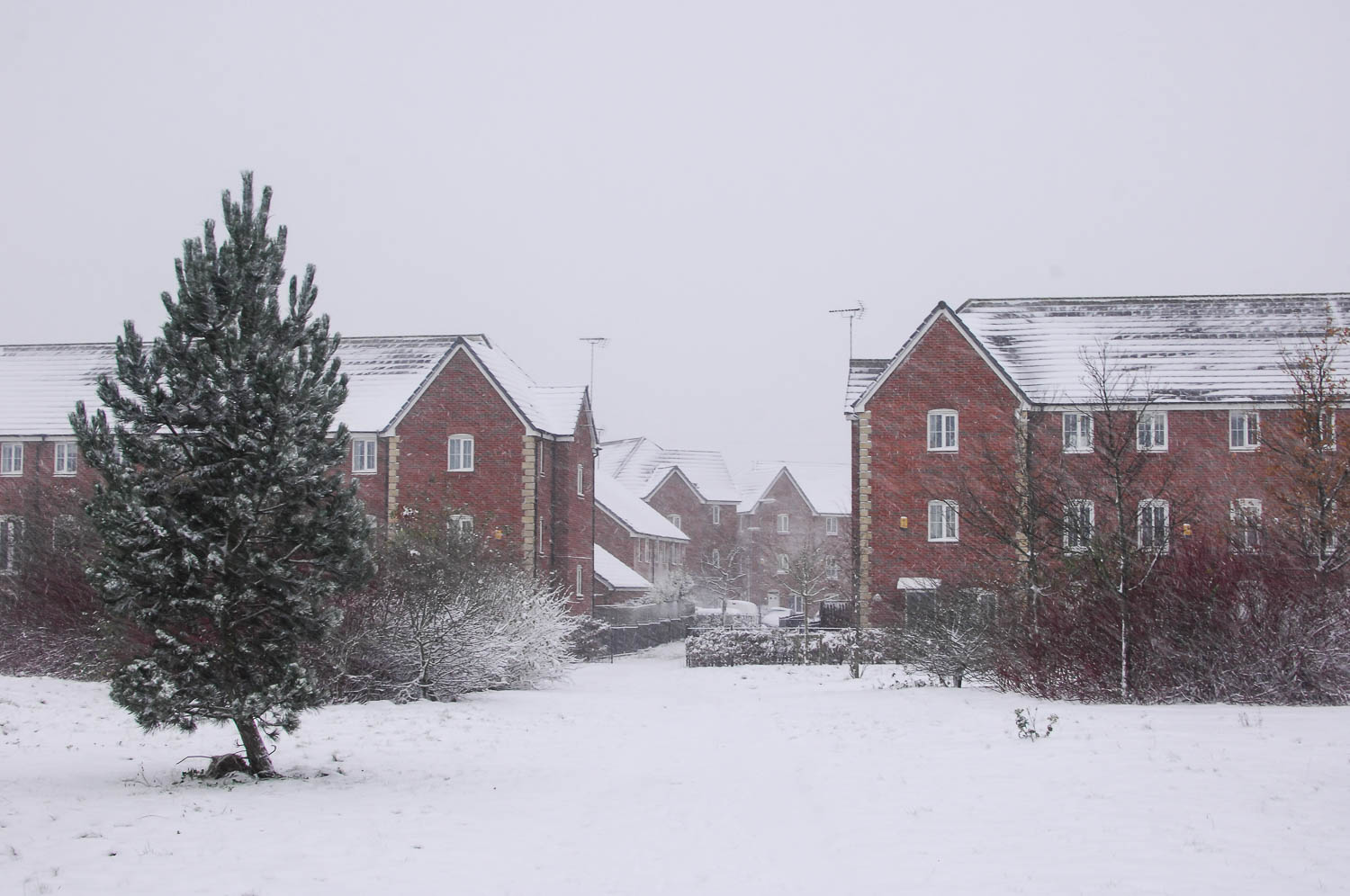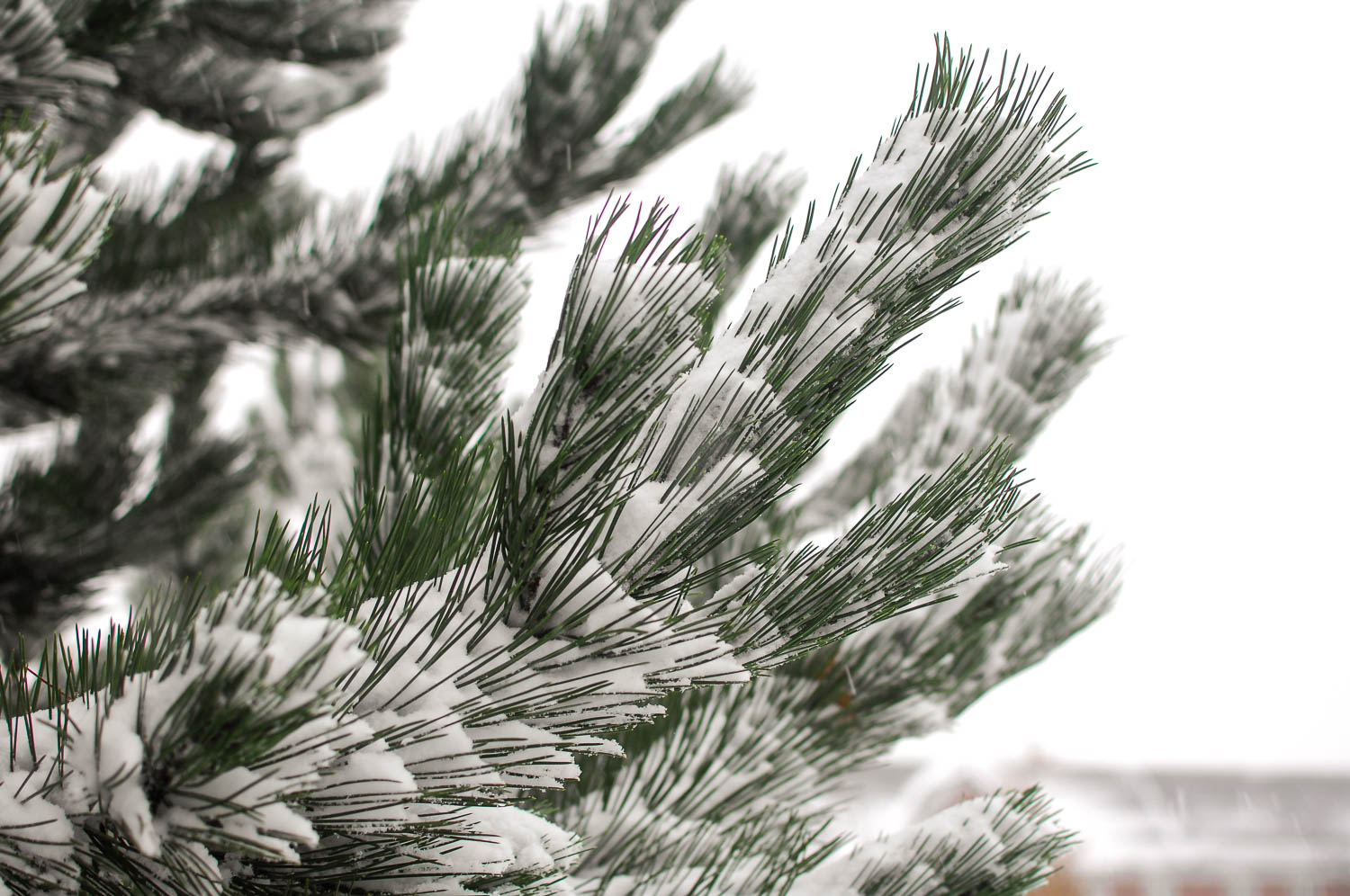 I returned home to find Mimi pulling on thick socks and wellie boots, urging the husband to do the same.  On stepping into our back garden her delighted squeals filled the air.  Ella and Lola stayed inside (they're not fans of the snow either) whilst I stood in the kitchen doorway just watching.  Observing my girls play is one of my favourite things to do, soaking up their expressions, their joy, the things that light them up inside.
They built a snowman together, who we named Clive.  They had a snowball fight and Mimi spent a happy ten minutes trying to catch snowflakes on her tongue.  When eventually the cold soaked through to their bones and their fingers & toes had gone numb they came back inside, stamping snow off their boots onto the kitchen floor, draping soggy gloves and socks over the warm radiators, their cheeks and noses flushed pink.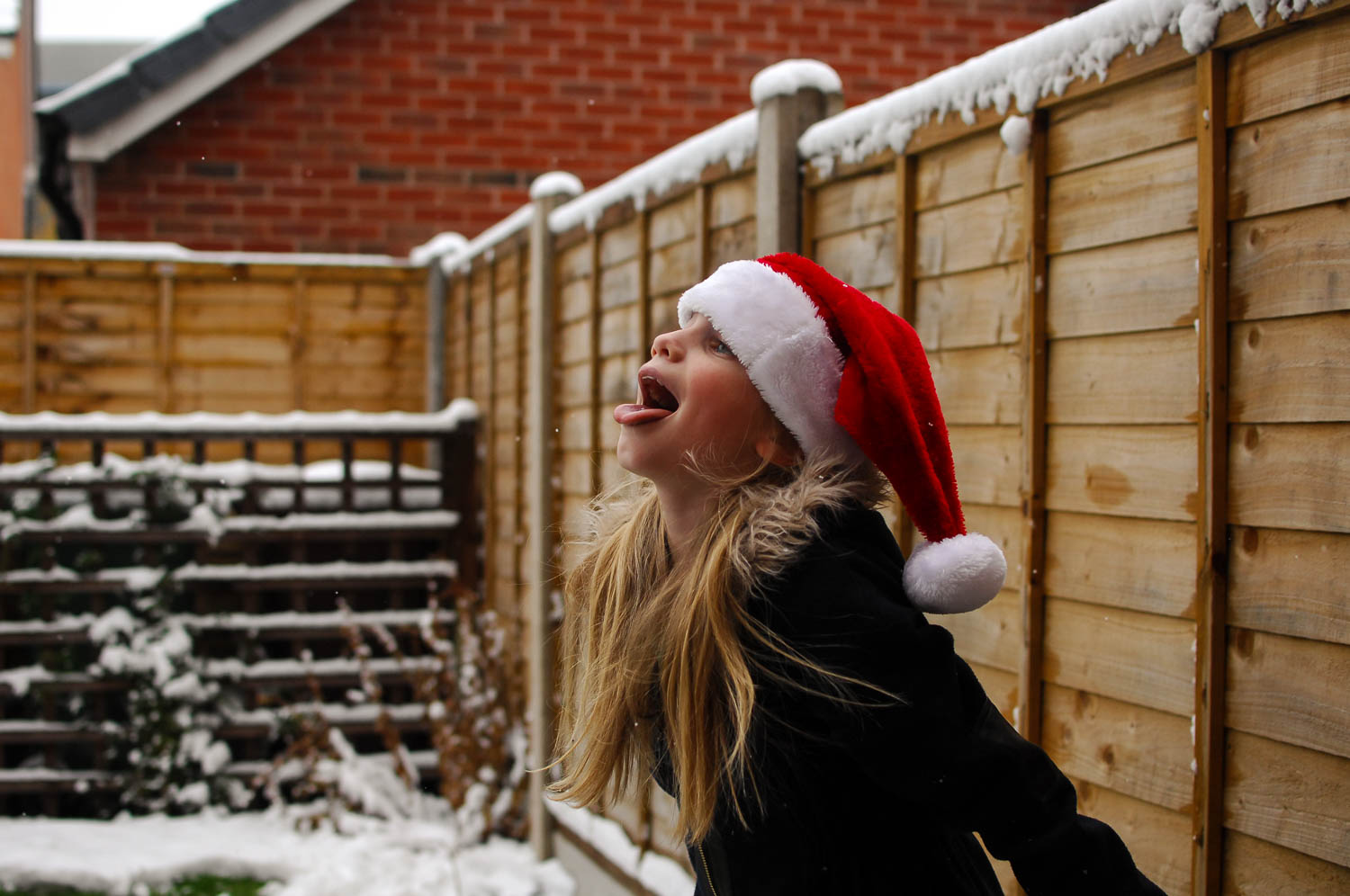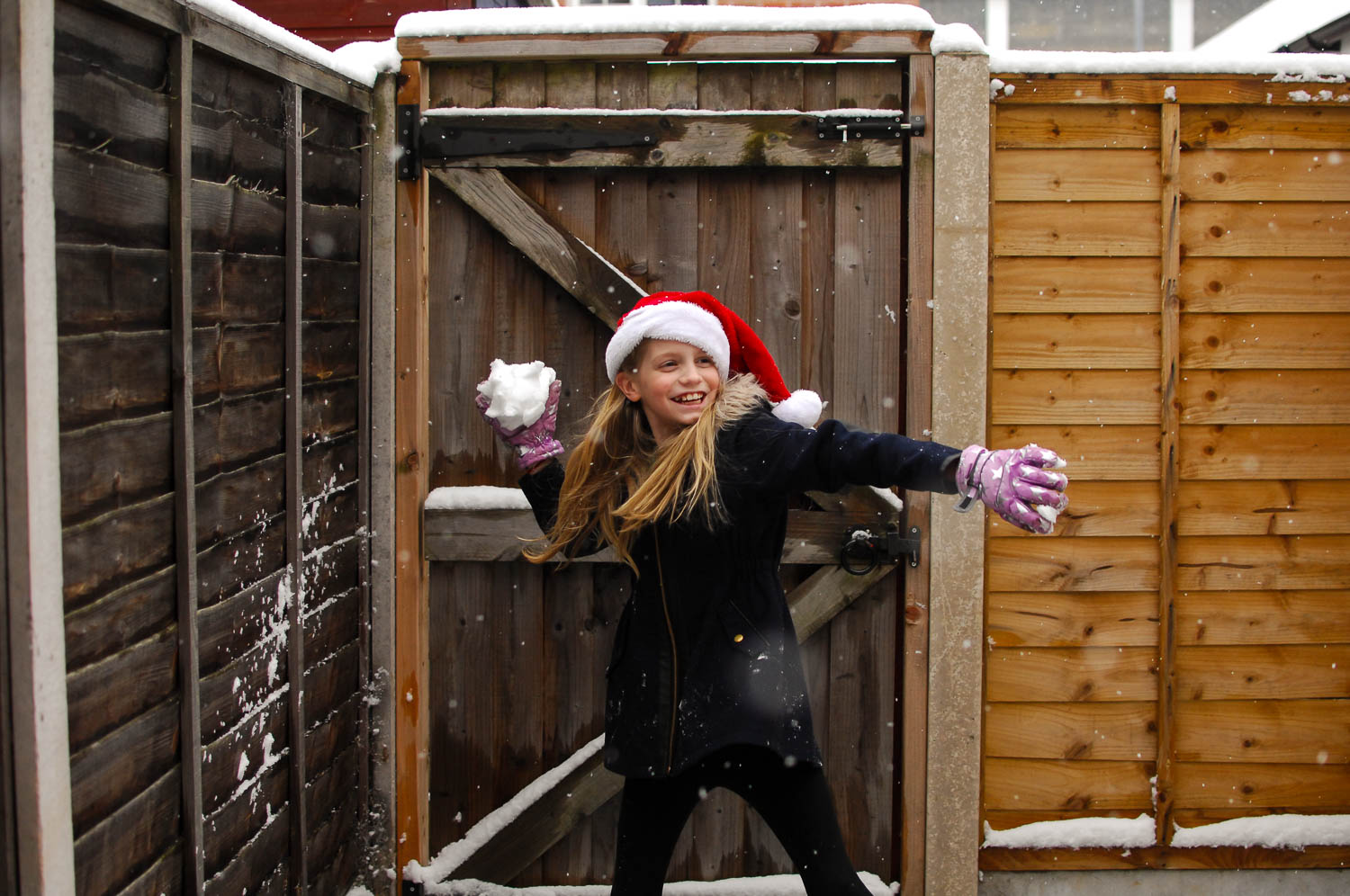 We spent the afternoon putting up our Christmas decorations (I love our new Christmas tree – it was expensive but well worth the money)  and writing Christmas cards, cocooned in the warmth of our home, fairy lights twinkling and Christmas music playing.
It was the loveliest Sunday we've all had together as a family for a long time and for once I was actually content to stay indoors.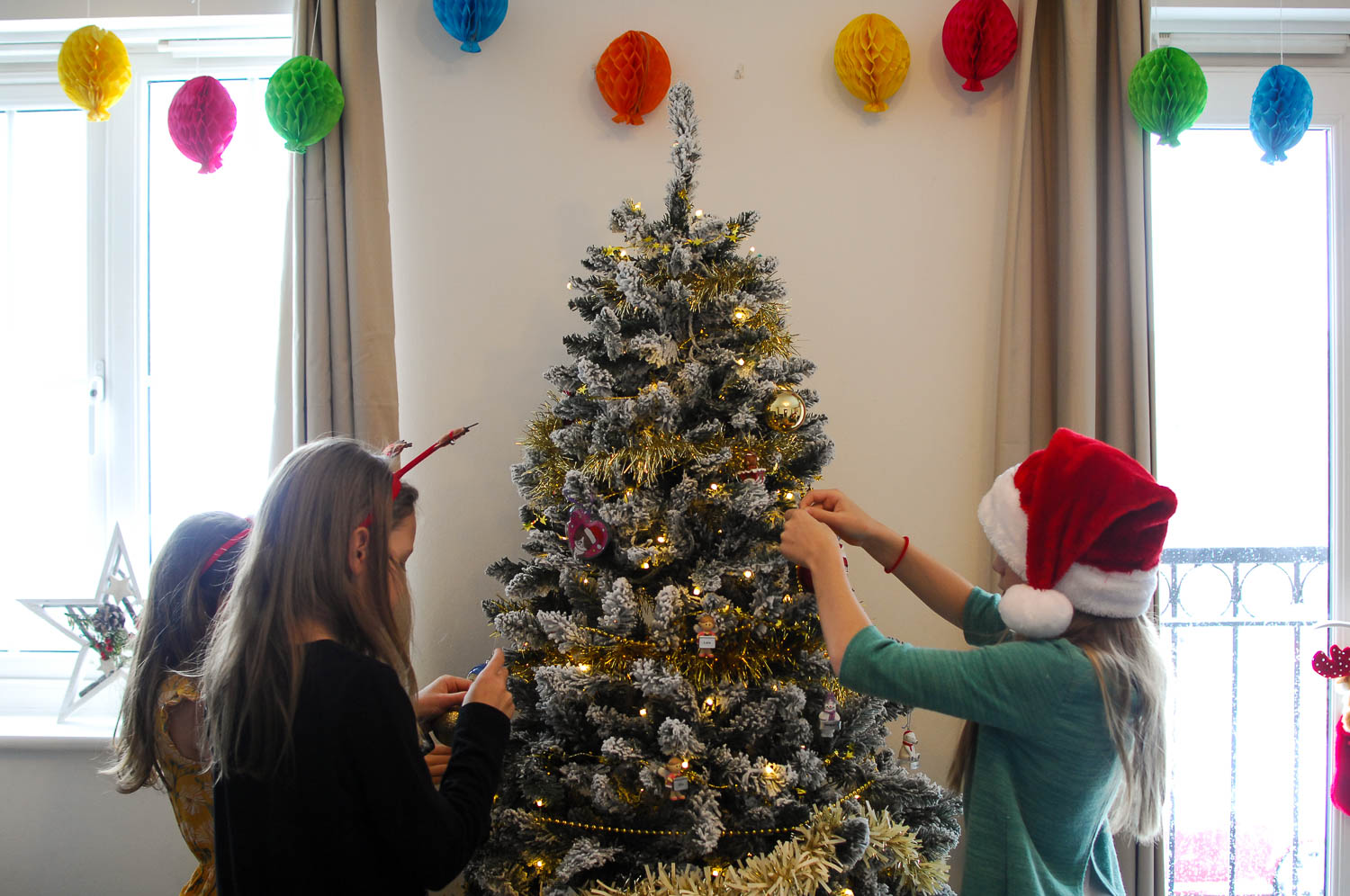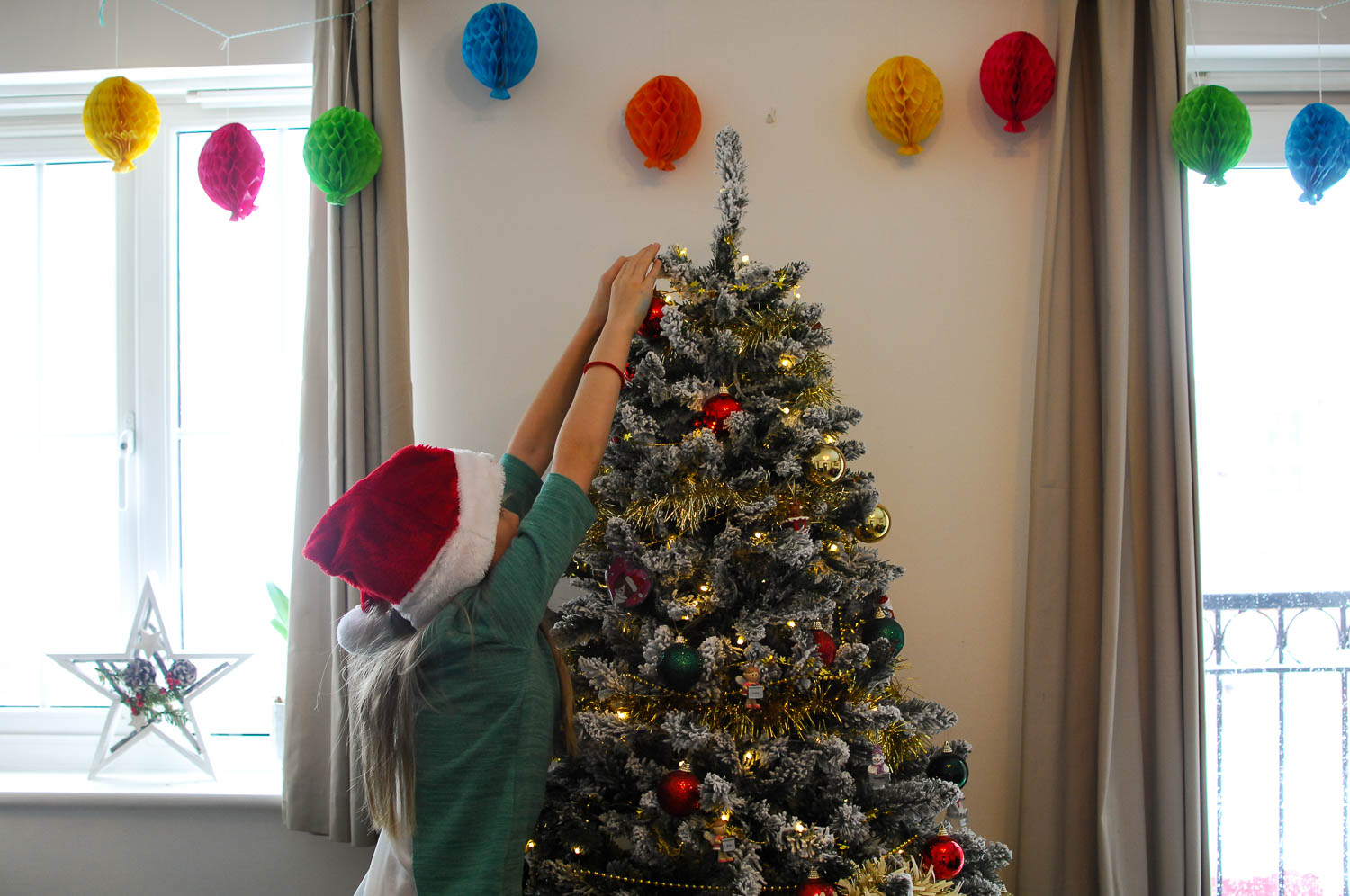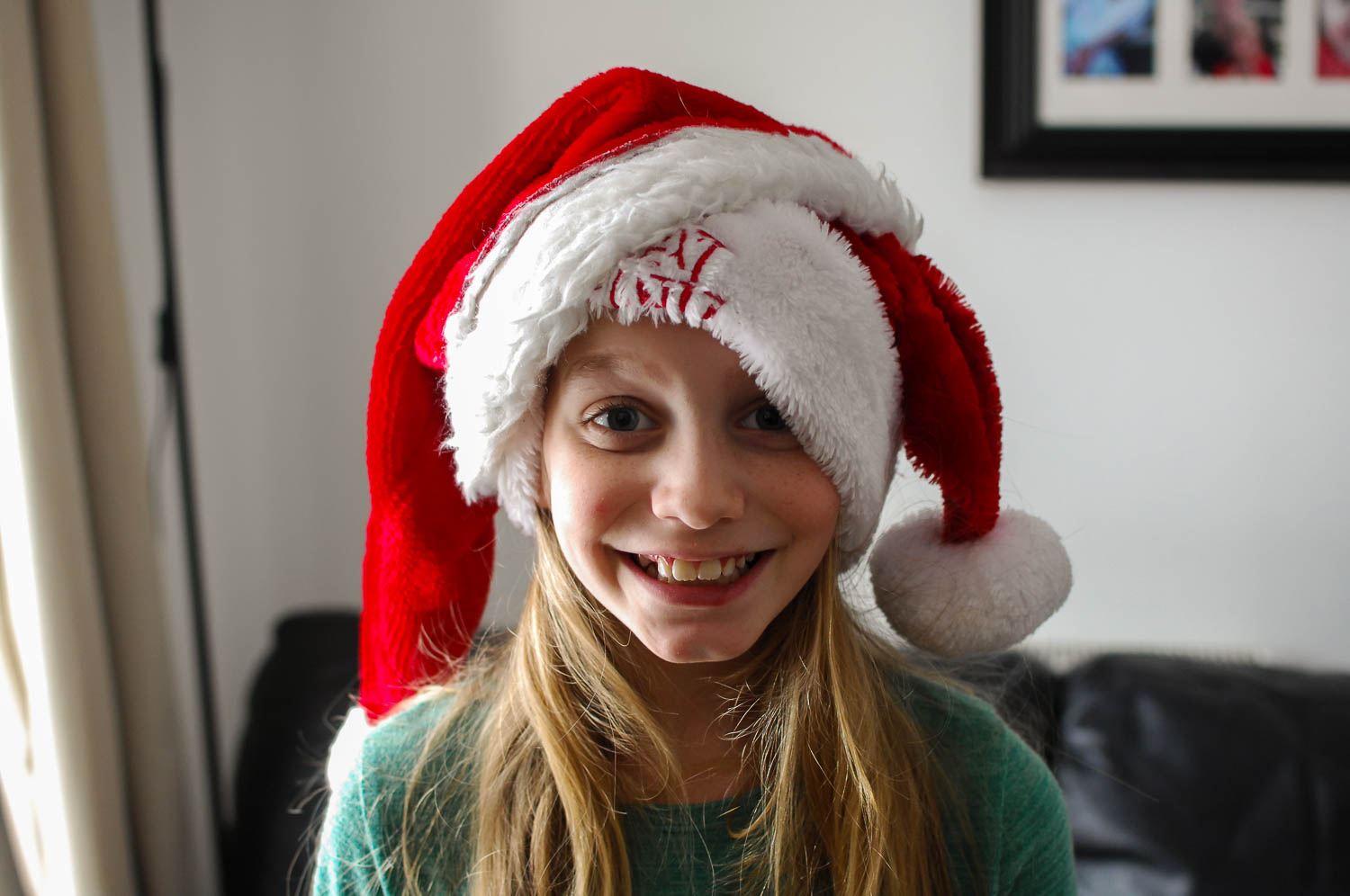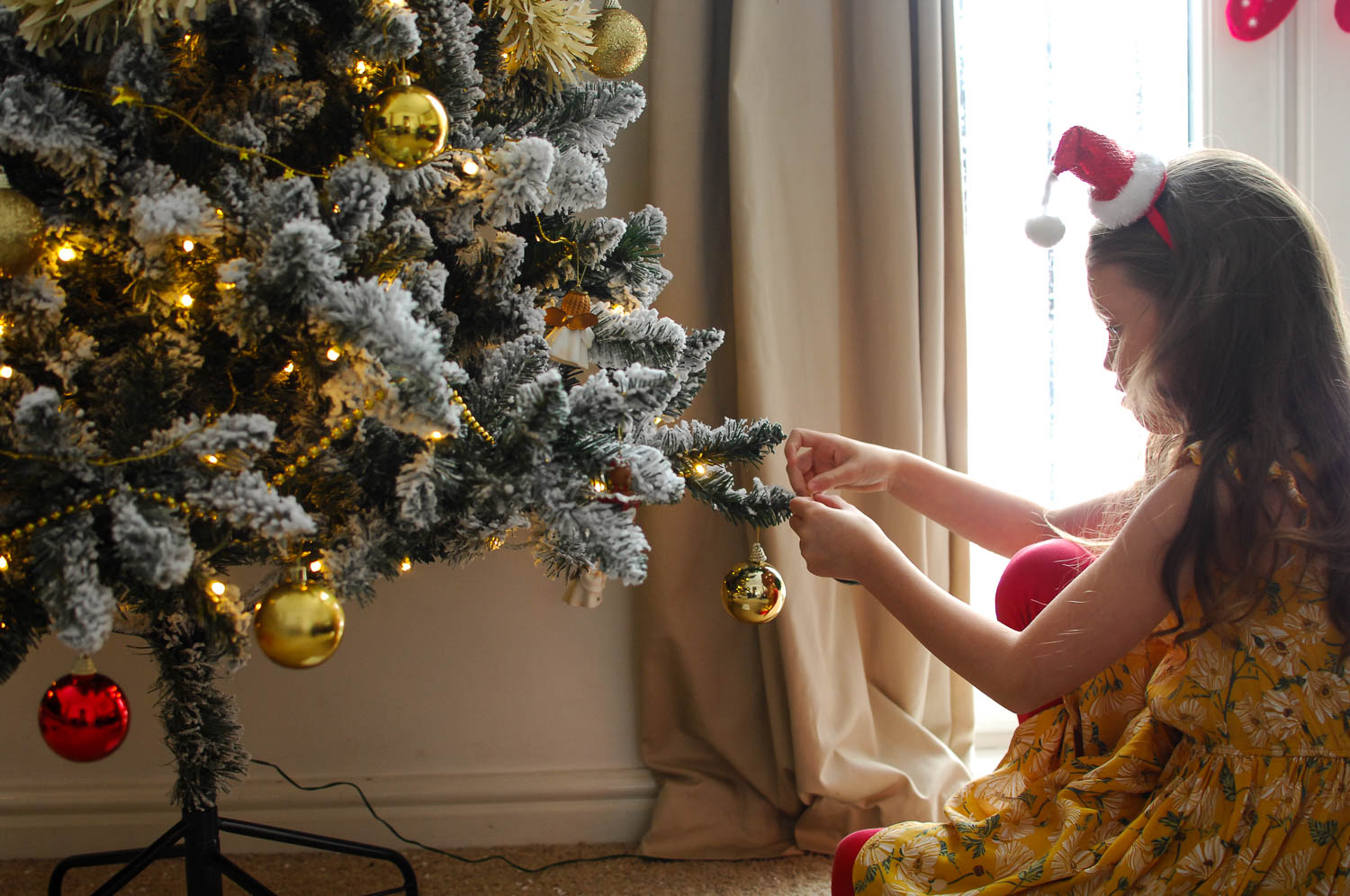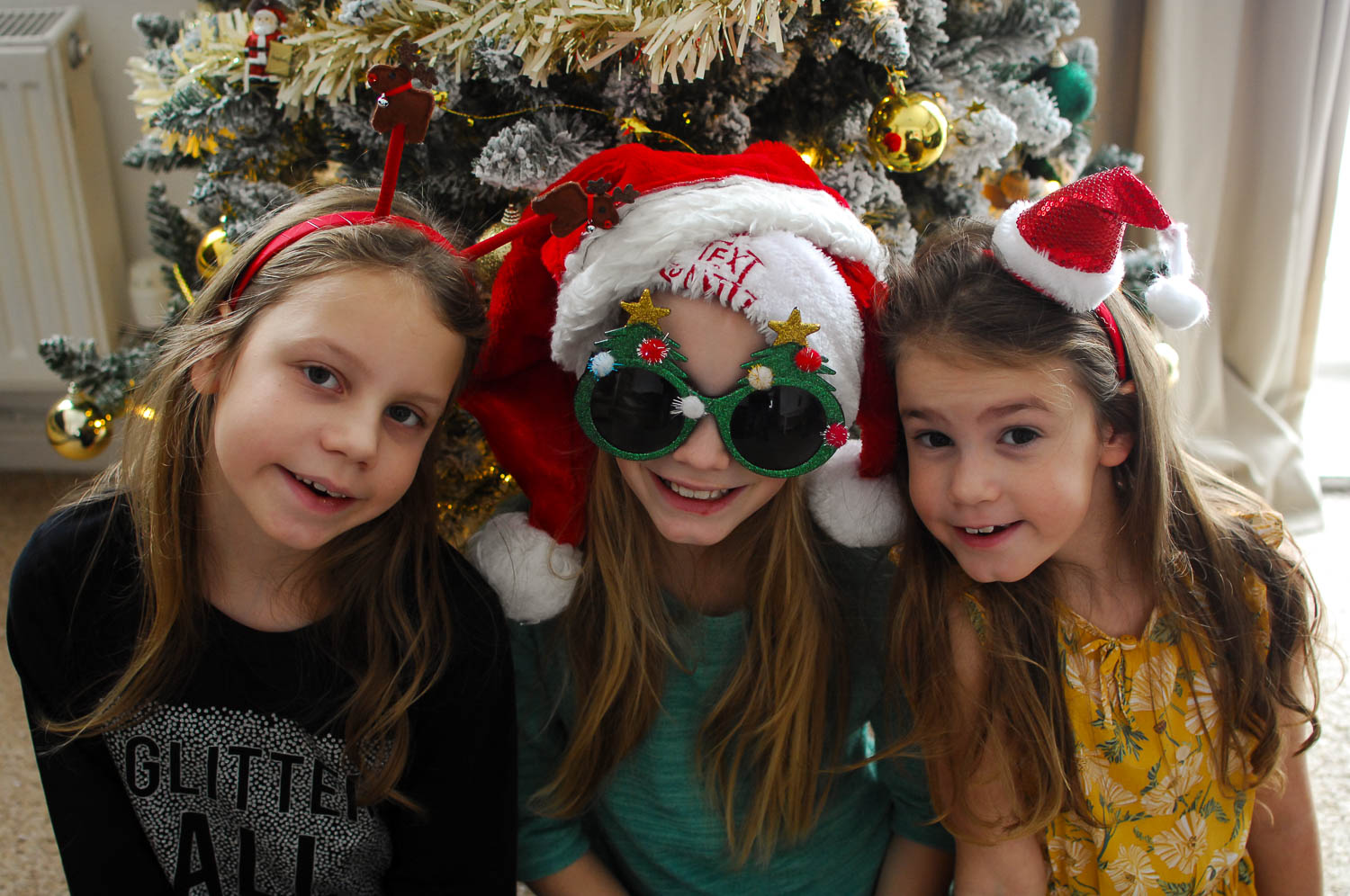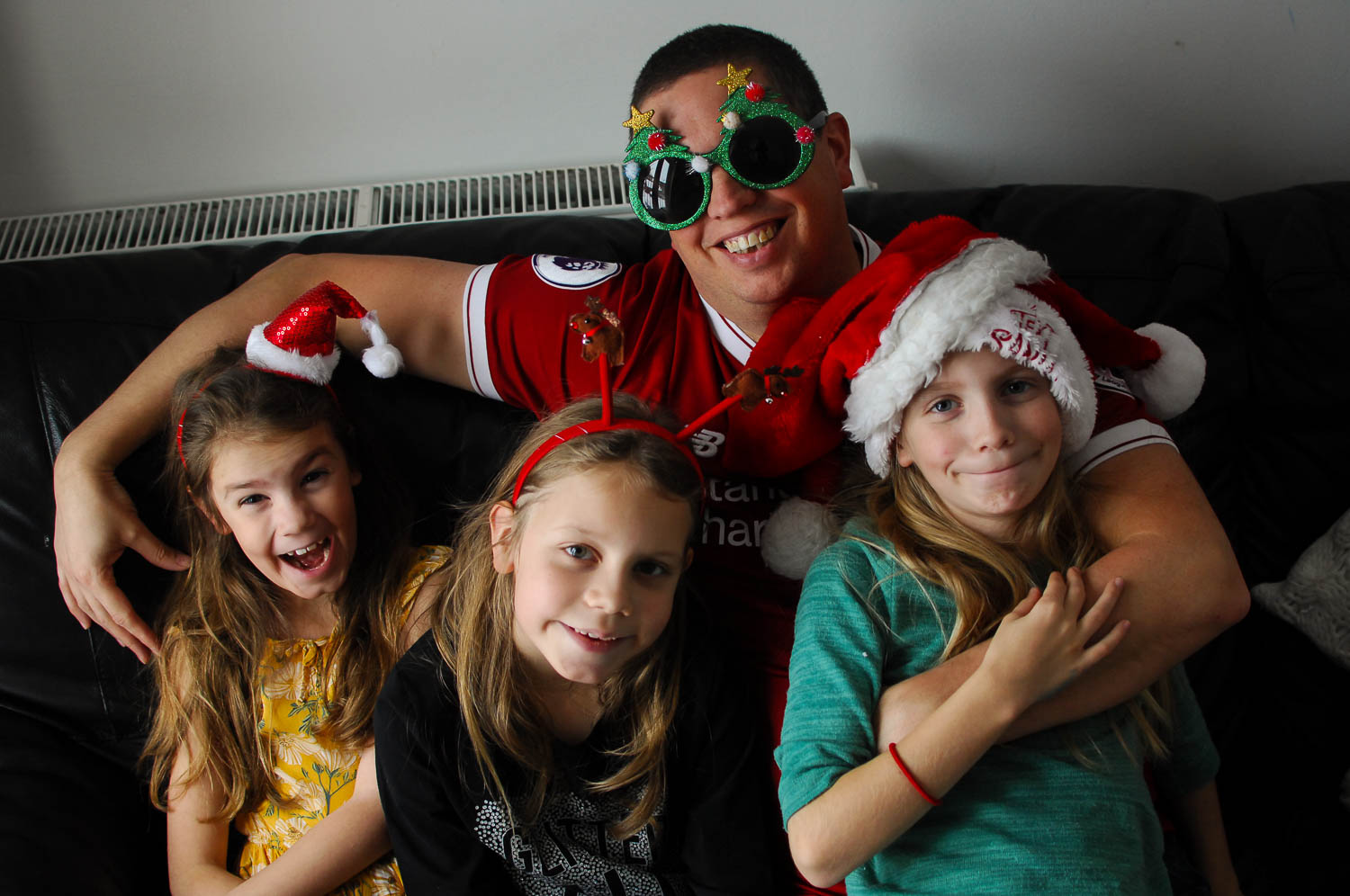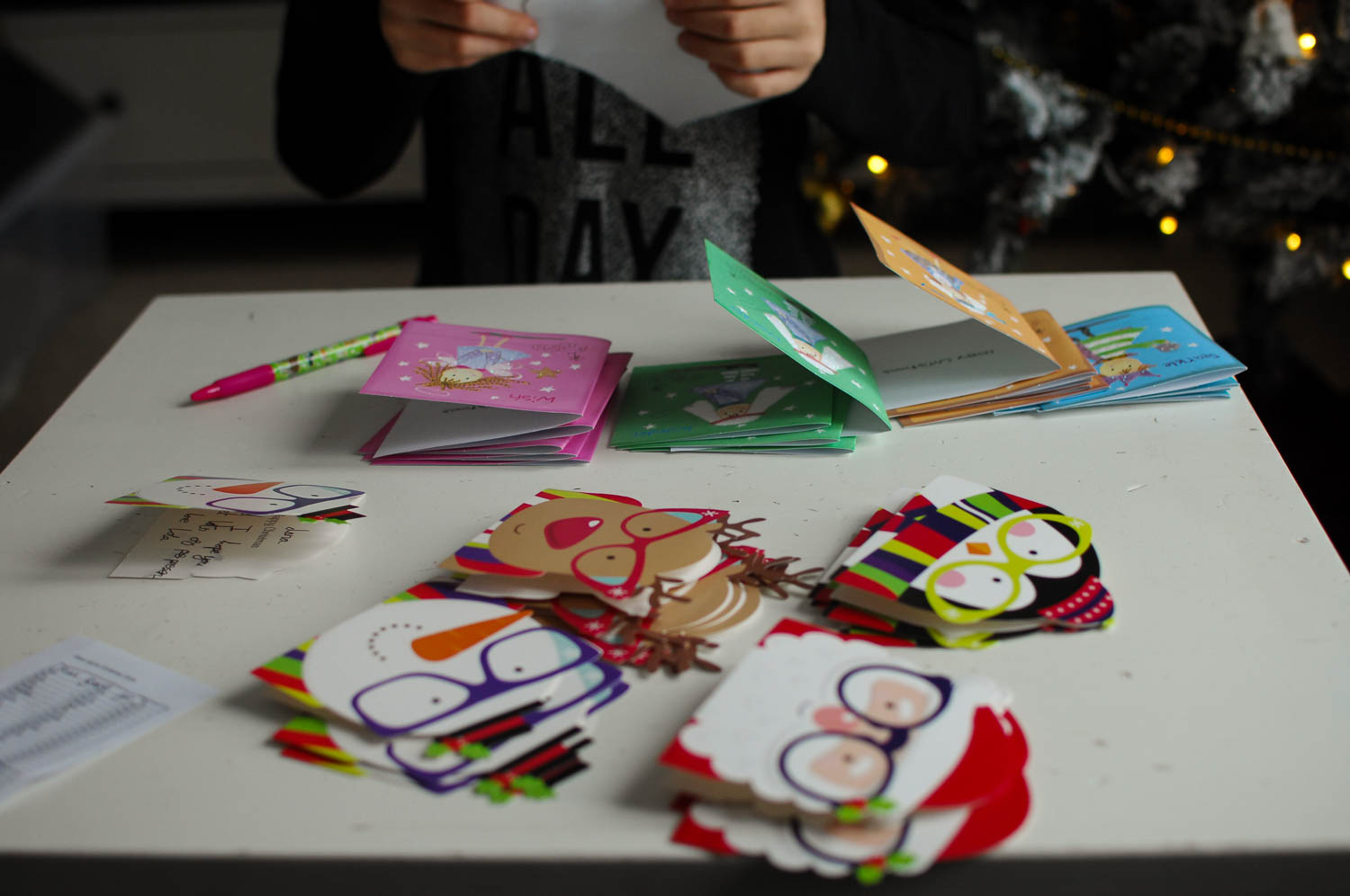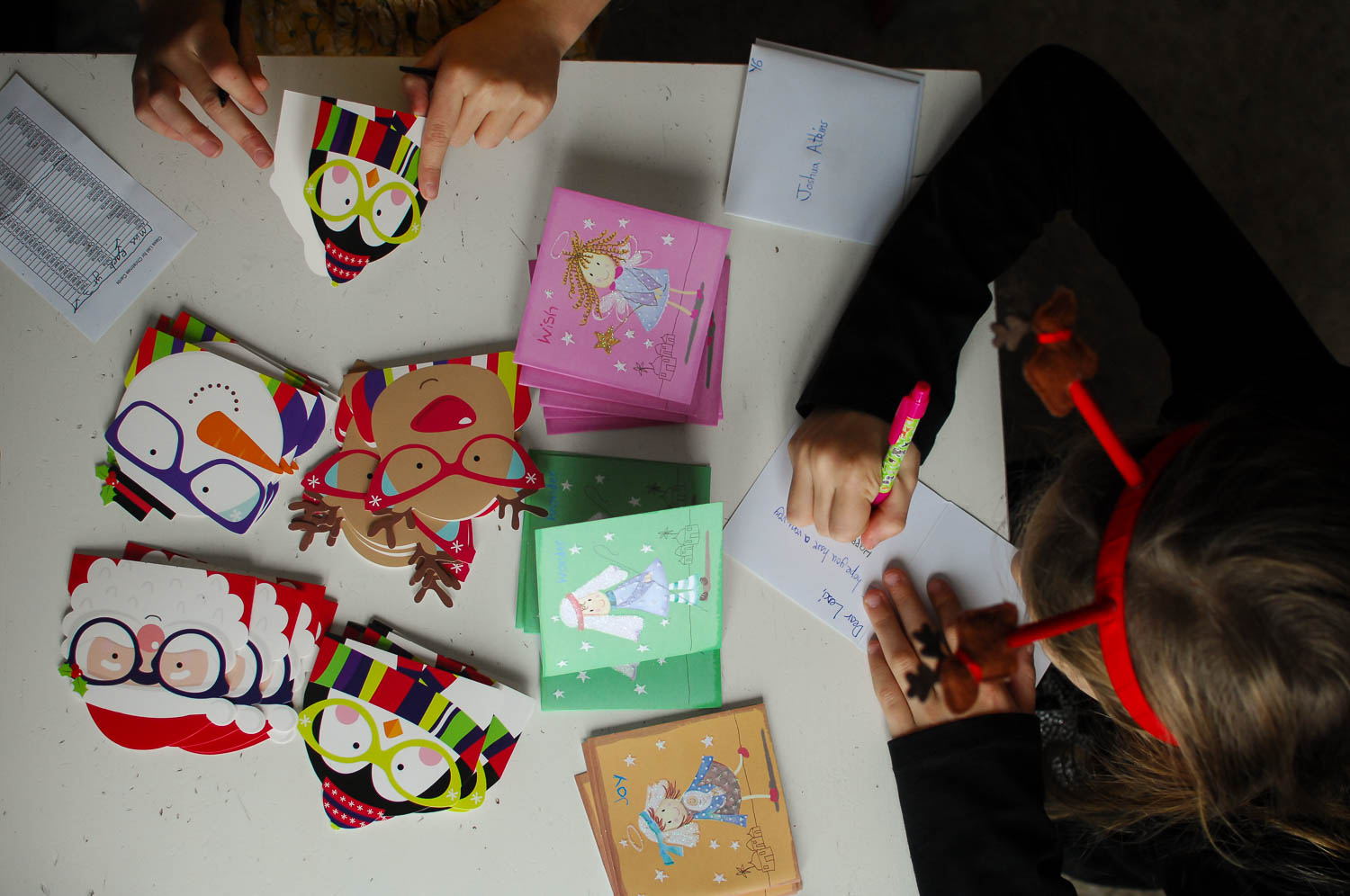 Later that evening I received a text from the girls' school informing us that the school would be closed the next day, and a collective cheer resounded.
We had another quiet day, drinking hot chocolate, watching movies, making paper chains, writing letters to Santa and playing with the contents of the Midwinter Discovery Box we received from Lucky Gecko – what better time to open it than on a snow day home from school?!
On Tuesday school re-opened, much to everyone's disappointment. Lola stayed home as she had a rotten cold and was feeling very under the weather, and I couldn't resist letting her having a little play in 'Narnia' on the way home from dropping Ella and Mimi at the school gates.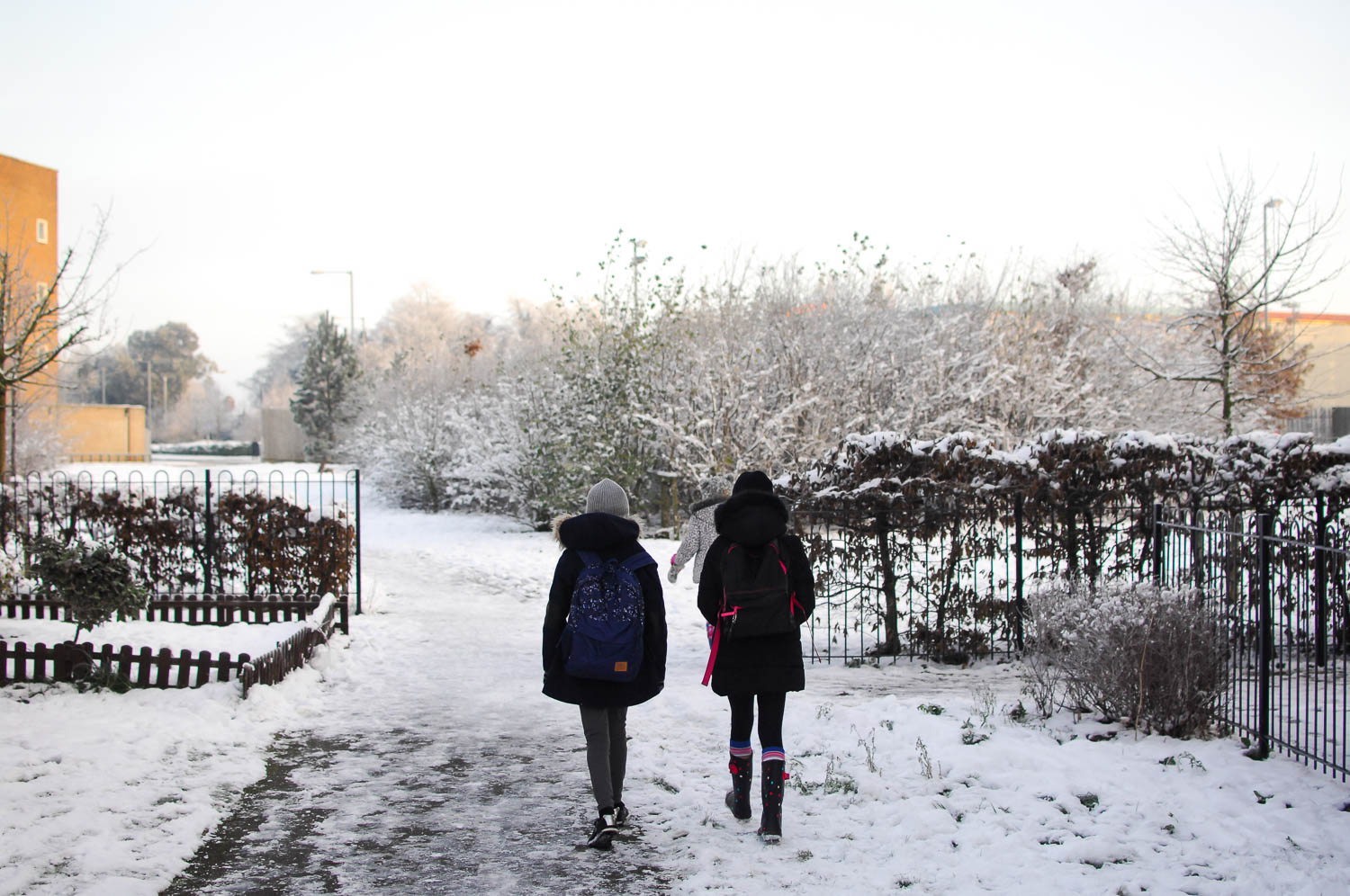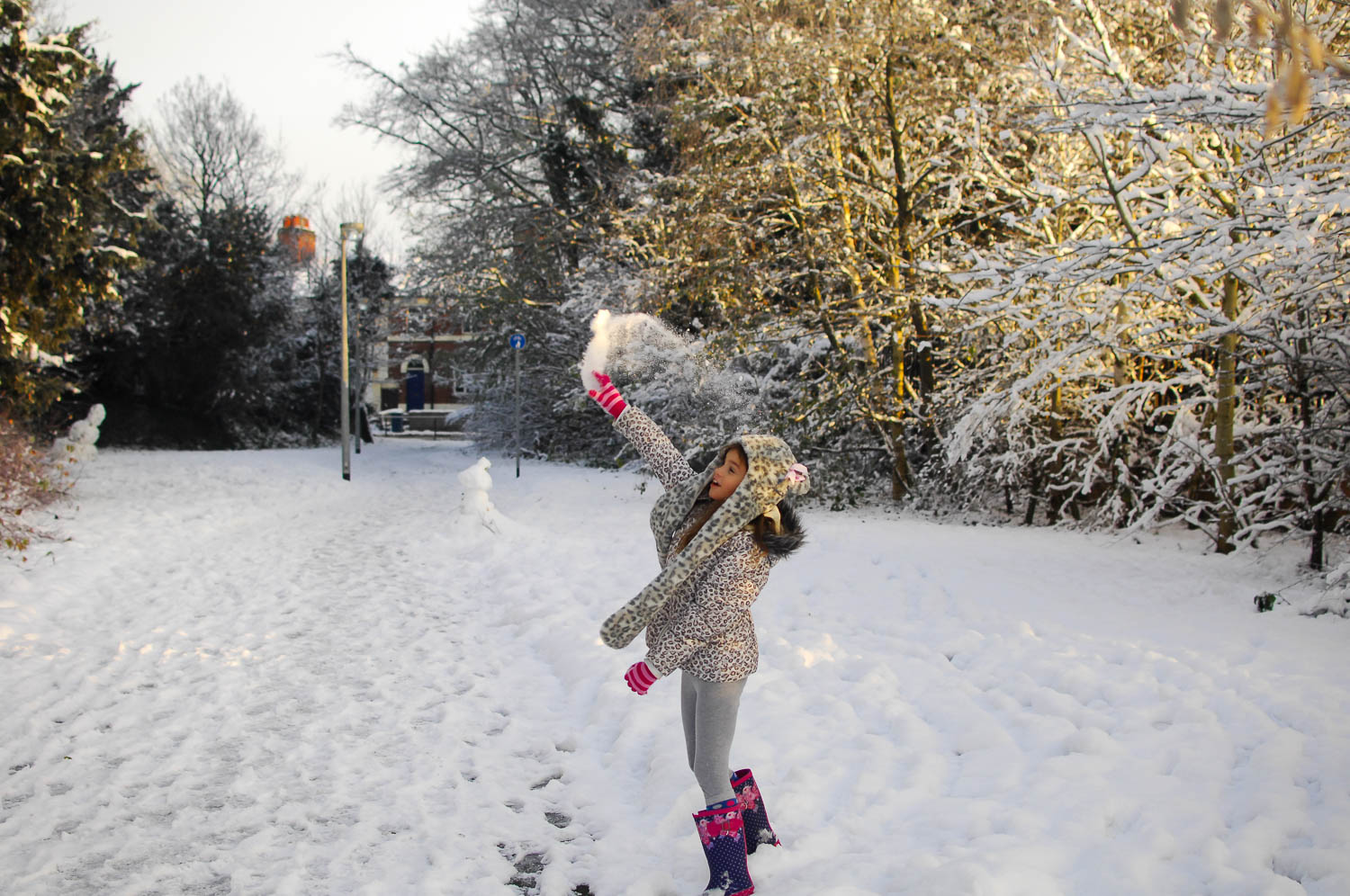 There really is something magical about playing in the snow isn't there? I'm definitely not a total convert yet (I'm definitely solar-powered and absolutely NEED the sun and warmth to survive), but I have to admit that a skiing/snowboarding holiday is beginning to look slightly more appealing now 😉
Joining in with #MyFamilyAdventures with the lovely Kerri-Ann at Life As Our Little Family and Laura from Little Ladies Big World.