In 2017 I took a leaf out of Suzanne from Inside Outside and Beyond's blog pages and started tracking my year in numbers, measuring the year according to all the things that are important to me and which I value the most: family time; love and connection; travel; creativity; helping others and personal challenges/growth.  I enjoyed documenting my year in this way so much (I can't help it, I just love lists) that I've done it every year since and 2019 is no exception.  It's a lovely way to reflect on the last twelve months – I keep all the headings the same each year and sometimes add in a new extra category or two as well.
*Please note that this post contains affiliate links (marked with a *). This means I will receive a small commission for any purchases made by clicking through the link, at no extra cost to you*
It has been a fascinating exercise to look back and see how 2019 was both so similar and, at the same time, so very different to 2017 and 2018. I'm a firm believer in the phrase "comparison is the thief of joy" and I work hard to stay away from comparing myself to anyone else. Ultimately, it's not the numbers that matter and it never has been – I learned that lesson a very long time ago. The only person I compare myself to now is who I was yesterday or last week or last month or last year, and the only measurements that matter are how much I've laughed, how proud I've felt, how kind I've been to others, how much I've grown as a person and how fiercely and wholeheartedly I've loved.
I like seeing what changes for me personally and for us as a family from year to year.  2019 was my year of more and less and I'm curious to find out what I have done more of and less of in accordance with my intention for the year.  Did I actually do what I set out to do?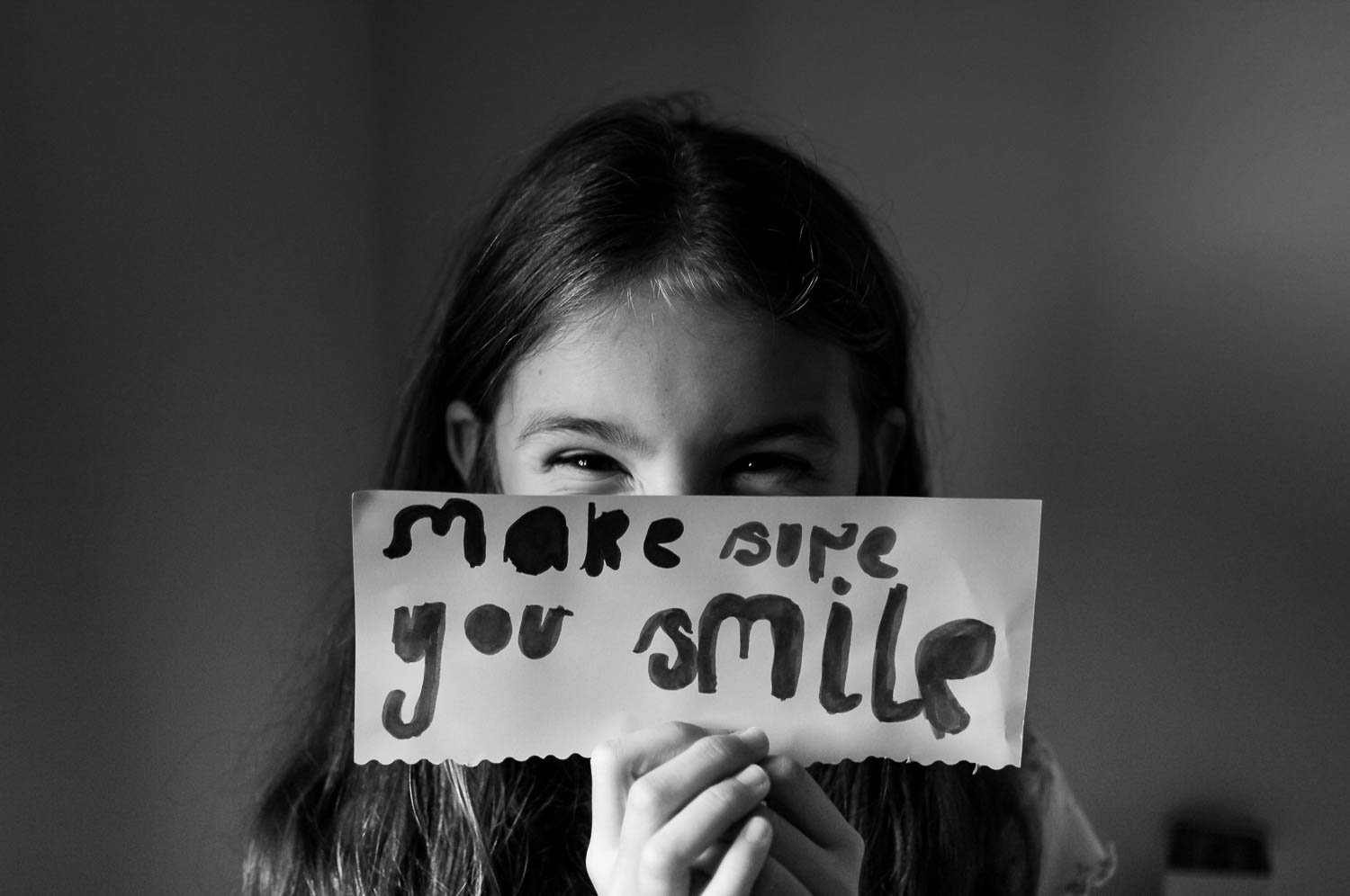 It has been a tough year.  We had a fire in our kitchen in February.  What followed was weeks of having no working kitchen at all & washing up in the bath, then months of renovation work – the final finishing touches were eventually completed in July.  The fire was a catalyst to make us think seriously about moving house so we put our house on the market, found a house we fell in love with and then lost it to another buyer.  My Grannie died.  We found another house we liked, had our offer accepted and waited months and months for it all to go through, only to have our buyer pull out at the last minute.  He then changed his mind again and all of our stress levels were through the roof.  Lola developed a lump on her arm which scans showed is a tumour.  Thankfully it's benign but waiting for the results to come through was awful.  We're now waiting for a date for surgery to have it removed.  My work has been quiet, meaning that we've had to budget a bit more carefully and say no to certain things.  I've had three trips to A&E with Mimi, two of them within ten days of each other!  And we eventually moved into our new home just two weeks before Christmas, only for two out of three girls to be hit with a serious case of flu one week after the other.  I think it's fair to say that a LOT has happened.
I'm not going to gloss over these hard times because they're real life.  These things happened, they're part of our story and therefore they deserve to be acknowledged.   I have never argued so much with my husband in all of our fifteen years together as I have over the house move.  I've not worried as much about a health related thing to do with my girls as I have with Lola's lump (well, not since Ella had the health issues she experienced as a baby). And I've not felt so stressed as when I was dealing with the aftermath of the fire and arguing with insurance companies and contractors and not having a working kitchen for months on end.
Equally, I'm not solely going to fous or dwell on how hard a year 2019 has been.  I'm acutely aware that I have a tendency to tell myself the story that "life is hard" and that's something I want to change.  Because for all the challenges we've experienced over the last twelve months, it's also been a wonderful year in many, many ways.  We have enjoyed some fantastic family trips and travel both in the UK and abroad and it's been a very successful year for Neil at work.  Blog work is slowly increasing for me as I gradually begin the process of making the transition from one career (therapy) over to another (writing and photography).  We moved house!  We've been to a festival for the first time ever and the girls are continuing to do their very best at school (with Mimi joining Ella at high school this year) – we're incredibly proud of them for the awesome humans they become more of every single day.  Choosing to pay attention to the positive feels so much better.
So here it is: 2019 as it was for us in numbers…
# Of Trips Taken: 5
As a family, we took four trips together this year – one more than last year which I'm really pleased about.  We had a longer than usual holiday in our happy place, Bude in North Cornwall, at Easter; a ten-day adventure in the USA (combining a city break in Boston and a beach break in Cape Cod) in May half term; a weekend reviewing Sandybrook Lodges in the Peak District at the start of the summer holidays in July; and two fun-packed days staying with friends in Southampton in September.
However, the first travel of the year was both unplanned and unexpected – a whirlwind solo trip to Nerja in Spain for my Grannie's funeral at the end of March.  She passed away just six weeks short of her 99th birthday and whilst it was, of course, an incredibly sad reason to visit, it was wonderful to see family I hadn't seen for years and reconnect with them.  I was only there for 24 hours in total (plus travelling time) and it reminded me just how much I want to take my girls there and show them all the places that have such a special place in my heart and childhood memories.
You can watch a vlog of our time in Bude here:
A travel vlog of our adventures in Boston:
Here's a little vlog of what we got up to on Cape Cod:
We also had several day trips.  We spent a day in Chatham whilst on Cape Cod, which was such a picturesque little town complete with stunning beaches and a lighthouse.  UK-wise we had a fun day at Birmingham Think Tank Museum (which was absolutely brilliant); enjoyed wandering around Birmingham Botanical Gardens one sunny Sunday afternoon; and visited the impressive National Trust property of Lanhydrock and it's stunning gardens whilst we were in Cornwall.  We also spent a day in Marlow in August – my grandparents used to live when they were still alive and I've been wanting to go back and revisit it for ages.  We met my parents there and handed Ella over to them to go and stay for a few days during the summer holidays.
# Of New National Trust Properties Visited: 1
We only made it to one National Trust property this year, but it was a good one – Lanhydrock in Cornwall.  It's a beautiful old mansion (the girls enjoyed a scavenger hunt through the many rooms) set in absolutely stunning gardens.  I've been wanting to visit for ages and I'm so pleased we finally got to see it.
I do feel a little disappointed that we only managed one National Trust visit this year as it seems like a bit of a waste of our membership, but it is what it is I guess.  One of my girls really struggles with travel anxiety and sickness which means that journeys are becoming a major source of stress.  We have found some travel medication that works really well, but it does have a couple of side effects (extreme drowsiness and blurred vision) that aren't so great, so we try and only use it when we absolutely have to.
We've already done many of the National Trust places within an hour radius of where we live and whilst there are plenty more that I would love to explore we have to weigh up the needs of the whole family.  I'm hoping to tie in a couple with some trips we have planned in 2020 so hopefully when I come to write this section next year I'll be able to say that we visited a few more.
# Of Photos Taken: 7,733
This number surprised me – I took 442 more photographs in 2019 than I did in 2018 (and that's only my big camera photos, it doesn't include photos I've snapped on my phone).  I had a big creative slump in the final three months of 2019, I think because of the house-move stress and worrying about Lola's lump, so I took very few images for a while.
I guess the travelling we did (travelling ALWAYS inspires me!), as well as a couple of personal photography projects I took on over the summer when I still had my mojo, must have made up for it.
# Of Photoshoots: 1
Just the one photoshoot in 2019 and it was our own family shoot with my incredibly talented, big-hearted and inspiring friend Amy Murgatroyd in Boston.  I first met Amy at Leap Retreat in Colorado in 2017 – we really connected and have become firm friends even though we're separated geographically by an entire ocean.  She's wonderful.  As soon as I finalised our trip to the USA I contacted Amy and booked in for a family photoshoot with her, knowing that she would capture something special for us.
To say that I was thrilled with our final gallery is a complete understatment – I loved every single image that Amy delivered and as soon as our new home is a bit more sorted I'm going to have my favourite ones printed out, framed and hung on the wall.
Sadly I didn't shoot any photoshoots of my own in 2019 – I let the fire and moving house kind of put a spanner in the works.  I'm determined to get serious about it in 2020 so hopefully this time next year I'll be reporting a much larger number of photoshoots completed.
# Of Client Therapy And Supervision Sessions:  181
I have deliberately and dramatically scaled down my therapy work this year (although actually there are only 27 less sessions overall than last year, which surprised me).  This has obviously meant a reduction in income, which is always challenging when you buy a bigger house, but I'm ok with that.  It's been good to have so much more time to work on other things that are important to me and to be with the girls more.
# Of New Experiences: 14
I am a creature of habit and I like having a routine.  I also like to challenge myself and push myself out of my comfort zone from time to time and I encourage my girls to do the same on a regular basis.  To this end, I do my best to create opportunities for us to have new experiences as often as possible.  And of course sometimes things happen unexpectedly and we deal with them as best as we can.  This year there were 14 new experiences and whilst not all of them were positive ones they all help to make the fabric of our story of 2019 and I'm grateful for them.  I very much hope there are even more next year!
In January I had acupuncture (1) to try and ease the frozen shoulder I've been having problems with ever since the car accident I was involved in back in 2017.  It was an interesting experience – I definitely felt my muscles relax and go all tingly whilst the needles were in, but I have to say I didn't notice any lasting effects.  I guess one treatment wouldn't necessarily be enough to help all that much and that it would probably take a series of sessions for long-term improvement.
February, as I've already mentioned, wasn't so great with the first (and hopefully last) time I've ever had to call the fire brigade (2), and the first time I've ever had to do the washing up in the bath as we had no working kitchen (3).
Late spring and the whole of the summer were a lot more positive.  In May we visited the US state of Massachusetts for the first time (4), stayed in an Airbnb abroad (5) (previously we'd only ever tried one in the UK) and experienced the thrill of watching a live baseball game (6) – the Boston Redsox playing at home at Fenway Park.  The atmostphere was incredible and the girls still talk about it now.
Creativity-wise I took an online photography course through Hello Storyteller* (7) in June and spent July taking part in the ClickinMoms* Annual Summer Photohunt (8), both of which I thoroughly enjoyed.  I even had one of my photographs featured as one of their top 45 favourite images entered in the competition.
July also saw us staying in a lodge for the first time ever (9) at Sandybrook Lodges in the Peak District and August gave us the opportunity to introduce our girls to the festival experience (10) at Sunshine Festival.  In September we tried out inflatable kayaking (11) on a glorious, sunshine-filled weekend whilst staying with friends in Southampton.
In November I attended my first ever travel conference (12), World Travel Market, with the aim of building connections with brands and destinations I'd love to work with through this blog.  I also summoned every single ounce of bravery I have and drove on the M25 motorway for the first time (13) to get us home from Sophie's 18th birthday party.  Last but not least, after fifteen years of wanting to visit, we finally made it to see the spectacular Christmas lights in a nearby village (14).
# Of New Additions To Our Family: 0
No new additions to the family this year, although in September my best friend told me that she is pregnant with baby number 2 and I couldn't be more thrilled for her!  She's the closest thing I have to a sister and so in early in 2020 I'll be getting a new little niece.  It's hard living so far away from all the people I care about – I guess we'll just have to go and visit them more often 🙂
# Of Date Nights With The Husband: 3
Exactly the same as in 2018.  I had really hoped to increase this number this year and we've just not been able to make it happen.  Working on our marriage and really reconnecting with each other is definitely something I want to focus on in 2020.
We went to see Olly Murs in Birmingham back in May, which was a belated present for Neil from his 40th birthday back in December 2018.  It was a brilliant gig and we had a really fun night.  A week later we went out for dinner for my birthday – two date nights in seven days must be some kind of record, surely?!  Sadly we didn't manage to do anything to celebrate our 5 year wedding anniversary in June and I still feel a little sad about that.   Our third and final 'date night' of the year was to see the new Star Wars film for Neil's birthday in December – the things we do for love, hey?
# Of Books Read: 12
At the start of every year I set myself the goal of reading a book a month and so far I've always been one short.  This year I finally managed it and read twelve books in total.  Woohoo!  In last year's 'Year In Numbers' post I said that I hoped 2019's book haul would be "a combination of fiction, travel and personal development, perhaps with a couple of out-of-the-ordinary choices thrown into the mix too".  I think I pretty much got that spot on and I'll be happy if it's more of the same in 2020.
Here's the full list of what I read in 2019:
Normal People by Sally Rooney
Book Of Dust by Philip Pullman
Hashtag Authentic by Sara Tasker
Lonely Planet guidebooks to Boston
Wonder by R.J. Palacio
Neither Here Nor There by Bill Bryson
Tiny Beautiful Things by Cheryl Strayed
Happier, Healthier by my wonderfully inspiring friend Claire Arnott
City Of Girls by Elizabeth Gilbert
Everything Is F*cked: A Book About Hope by Mark Manson
City Of Bones (Shadowhunters) by Cassandra Clare
City Of Ashes (Shadowhunters) by Cassandra Clare
My favourites were 'Wonder' (heart-breaking and heart-warming, with several important messages and reminders); 'Tiny Beautiful Things' (I loved the different format and the honest vulnerability);  'Neither Here Nor There' (which made me snort-laugh out loud); and 'Book Of Dust' (which has made me want to re-read the His Dark Materials trilogy all over again).
# Of Times I've Said "I Love You": 37,219,453,728,669 (approx.)
More than last year and still not enough.  Life reminds us so very often that there is no guarantee of tomorrow and that it's vital to tell the people we love that we love them.  Tell them in words, show them in their love language, do whatever it takes so that they know.  Because really, love is the most important thing.  To love others and to be/feel loved yourself is all that matters.  These three girls are the centre of my world and I will do everything in my power to make sure that they know how deeply and infinitely I love them.
# Of Sunrises And Sunsets Watched:  149
More than double compared to last year's 65!  An average of one every two and a half days.  I'm not sure if that means that I'm getting even less sleep than I was before, if I'm just noticing them more, if climate change is somehow affecting how often there are colours in the sky or some other explanation.  Whatever the reason, it doesn't matter – watching the sunrise and sunset is still my favourite way to start and end the day.
It's strange now that we're in our new home – having a different view after seeing the same one out of the window for so many years is slightly disconcerting.  I'm still figuring out the best place to capture the sunrises and sunsets from and I know that will change throughout the year anyway as the seasons shift.  I feel like I'm literally seeing everything in a new light.
# Of 'Likes' On Instagram Photos: 14,495
According to the 'top nine' app, I received 14,495 likes over 271 posts throughout 2019, an average of 67 likes per photo.  Interestingly, this was 12,158 (!) less 'likes' than in 2018 and I shared 73 less posts in total over the year too.  The change in the Instagram algorithm has most definitely had an effect on this – likes and engagement fell dramatically pretty much overnight and it hasn't really recovered even though several months have passed.
I was also much less active in terms of posting on Instagram towards the end of the year.  I was only sharing an image once a week or so instead of daily – I had plenty of photos to share and lots that I wanted to say, I just couldn't seem to find the words.  I remained active in the community of people I follow and with those who follow me – I love seeing other people's art/work and I enjoy encouraging, supporting and celebrating them.  I find Instagram to be an uplifting, inspiring place to be so it will be interesting to see what these numbers look like this time next year.
If you aren't yet following me on Instagram and would like to, you can find me here:  https://www.instagram.com/picturetakermemorymaker
# Of Movies Watched At The Cinema: 9
As a family we LOVE going to the cinema.  I even bought my husband an Odeon Limitless Pass as a joint birthday/Christmas present as there are often films on that he wants to go and see that I'm not interested in.  I think it's going to get a lot of use in 2020.  Plus there are so many great kids films out each year – it's a really lovely way to spend time together as a family and it's usually something we can all agree on doing together without an argument!
I also love the conversations that arise after we've been to see a movie – which was who's favourite character, what the message of the film/moral of the story was, everyone's different interpretations of certain scenes, which moments made everyone laugh/cry etc… I always feel like I get to know my girls a bit better after each film we go and see together – hearing their thoughts and opinions is fascinating.
We saw more films than I thought this year, even if most of them were kid's films.  Neil and I really do need to make more effort to go and see a movie just the two of us a bit more often.  I'm already looking forwards to a couple that are coming out in 2020 – James Bond 'No Time To Die and Top Gun: Maverick (I am RIDICULOUSLY excited for the latter *swoon*) – so hopefully we'll be able to turn that intention into a reality.
The films we saw at the cinema in 2019 were:
Lego Movie 2
Wreck It Ralph 2
Aladdin
Toy Story 4 (without Mimi, which was strange.  She wasn't keen to see it and went to a friend's house instead)
Abominable
The Addams Family
Frozen 2
Last Christmas (this one was just Ella and I – I took her for a birthday treat)
Star Wars: Rise Of Skywalker (just Neil and I)
I think my favourites were Aladdin (because I love the original as a kid and I thought Will Smith did a fantastic job of playing the genie – he made the role his own rather than trying to emulate the late, great Robin Williams); Abominable; Frozen 2 and Last Christmas.
# Of Items Ticked Off My '40 Things Before I'm 40′ List: 3
I'm pleased with this!  Three more things ticked off the list feels like a big achievement as I've only been managing one or two for the last few years and I've been starting to think that I'll never get them all done by the time my 40th birthday rolls around.
One of them  – moving house – was a pretty major one, which at the start of the year I had no idea whatsoever was going to happen.  It's funny how things work out.  Last January, if you had told me that by the end of the year we would have sold the house we'd lived in for eleven years and bought a home to last us until the girls are all grown up and have flown the nest, I'd have thought you were crazy.  It just wasn't in our plan. We'd talked about it plenty but never thought it would actually happen.  It's always good to be reminded that life has a way of nudging you in the right direction.
The other two – taking the girls to a festival and completing an online photography course – were fun too.  I wonder how many more I'll have ticked off this time next year?
And that's it! My 2019 in numbers. We have so much to look forward to in 2020 and when we reach the end of it and I write another post like this I want to be able to record that the husband and I have been on significantly more date nights, that I've read far more books (maybe even two per month!), that we've taken more trips together as a family, that we've had many more new experiences as a family and that I've ticked a few more things off of my '40 Before I'm 40′ list.
I think it's going to be a good year 🙂