Last January I read this post by Suzanne from Inside, Outside and Beyond and loved the idea of summing up the year in numbers (I can't help it, I just love lists).  I ended up putting my own post together (here) which measured 2017 according to all the things that were important to me and which I valued the most.  It was an interesting exercise to do and such a lovely way to reflect on the preceding twelve months that I've decided to make documenting my year in this way an annual thing.  I've kept all the headings the same and added in a couple of new categories too – it's been fascinating to look back and see how 2018 was both so similar and, at the same time, so very different to 2017.
I'm a firm believer in the phrase "comparison is the thief of joy" and I work hard to stay away from comparing myself to anyone else.  Ultimately, it's not the numbers that matter and it never has been – I learned that lesson a very long time ago.  The only person I compare myself to now is who I was yesterday or last week or last month or last year, and the only measurements that matter are how much I've laughed, how proud I've felt, how kind I've been to others, how much I've grown as a person and how fiercely and wholeheartedly I've loved.
This list represents my key values – family time, love and connection, creativity, helping others and personal challenges/growth – and looking at how some numbers have increased whereas others have gone down actually fits in pretty well with my intention for 2019 (more to come on that in a future post).
So here it is: 2018 as it was for us in numbers…
# Of Trips Taken: 3
We were lucky enough to be able to take three family trips this year – the same as last year.  Our annual Easter-time visit to our home-from-home at The Beach Haven in Bude in Cornwall; a mini-road trip visiting friends and family through Somerset, Dorset and Hampshire in May half term; plus we also spent a glorious week at Lake Maggiore in Italy at the start of the summer holidays staying in a gorgeous villa we hired through Bookings For You.  We also had several UK day trips – we did a Treasure Trail in Warwick during the Easter holidays, visited Port Isaac and Clovelly whilst we were in Cornwall, stayed overnight at Warwick Castle for Father's Day in June and spent our 14-years-together anniversary at the Harry Potter Warner Bros Studio Tour with the girls, which was absolutely brilliant.   We made good use of our National Trust annual passes with several visits to our most local property (Shugborough) as well as exploring several new places too (see below).  And, of course, there were multiple visits to Trentham Gardens, which is one of our favourite places.
There was no solo travel for me this year (last year I spent three days in Colorado on a photography retreat) – 2018 was the husband's turn.  He travelled to Las Vegas to celebrate his 40th birthday, taking his best mate with him, and has an absolute blast seeing the sights, enjoying the bars and casinos and experiencing everything the Strip has to offer.  I'm not jealous at all*.  Not one little bit.  Nope.
(*I am insanely jealous).
My desire to travel is getting stronger and stronger each year and our list of places to visit is growing exponentially.  We work hard and save hard to be able to afford to have these experiences and I'm hoping that 2019 will see us showing our girls even more of this incredible world we live in.
A little vlog of our time in Bude:
A vlog of our adventures in Italy:
# Of New National Trust Properties Visited: 5
We've had an annual family pass for the National Trust for two years now and have been to most of the places closest to us – Shugborough Estate is right on our doorstep, and Downs Banks is just up the road.  In 2017 we explored Ilam Park & Dovedale in the Peak District as well as Attingham Park in Shropshire and probably a couple of others that I can't remember at the moment.  In 2018 I decided I wanted us to try and really make the most of our passes by exploring a little further afield and we ended up squeezing in five new National Trust properties throughout the year.
In March we spent a gloriously sunny day exploring Croome in Worcestershire, which we all loved, and whilst in Cornwall in May we took a blustery walk along the clifftops to seek out the smallest of all the National Trust properties – Hawker's Hut.   May Day bank holiday (the start of the wonderful stretch of hot weather that we enjoyed all summer long) saw us venturing north to Biddulph Grange Gardens, which was beautiful.   And then in November we ticked two more off the list in quick succession, spending the day at Charlecote Park with my best friend, her husband and their 8 month old baby at the beginning of the month, followed by a quick trip to Moseley Old Hall towards the end of the month where we soaked up the last of the golden light before winter set in.
I'm already looking forward to which ones we'll be visiting in 2019!
# Of Photos Taken: 7,291
I'm pleased that this number increased – I took 783 more photos in 2018 than I did in 2017.  This included all of our travels, our quiet moments at home, days out, the three photoshoots I did (see below) and my personal photo project for the year: Life In 52.  I find it almost impossible to convey just how important photography is to me.  It's documenting our lives and preserving our memories, yes.  And it's so much more than that too.  It's a legacy for my girls, my gift to them – both for now and for later when I'm gone.  I want them to see just how much they were loved.  How many happy moments we shared amidst the inevitable life struggles (which I try and document as well because they too are part of our story).  I want them to know how I see them for who they are.  I want them to know MY side of the story, the way I saw things.  It's such a deep-rooted urge that I have to capture the moments: the celebrations and holidays and extraordinary ones; and the ordinary, day to day ones.  It consumes almost every waking thought and I'm absolutely at my happiest with my camera in my hand, whether we're at home or out and about.
The Life In 52 project was an interesting exercise.  I was thrilled to have nine of my images in total featured on the Life In 52 blog, but that wasn't why I did it – I did it to capture our year in a unique way and to challenge myself to commit to a different kind of project.  Below is a slideshow/video of all the images I took throughout the year put together in sequence from Week One in January 2018 all the way through to the final week, Week Fifty-Two, in December.  I'm yet to decide what my personal project is going to be for 2019, though I do have a few ideas bubbling.  I almost can't wait to be writing this post this time next year and seeing what I decided upon!
# Of New Additions To Our Family: 1
As an only child I obviously don't have any brothers or sisters. I consider my two best friends to be my equivalent of sisters though, so when one of them told me that she was pregnant in the summer of 2017 I was absolutely over the moon with happiness for her and her husband. I photographed my 'niece' as a 34 week bump at the start of 2018 (see below!), she was born in March and now she's a smiley, chatty, crawling, nine-month-old bundle of gorgeousness. I adore her and can't wait to see her again soon – living so far away from the people I love is hard at times like this, especially when she's changing and growing so quickly. Thank goodness for WhatsApp.  Being with her reminds me of the days when my girls were little – so many memories come flooding back!
# Of Photoshoots: 3
This is one area that I really want to work on increasing the numbers for in 2019.  I'd love to do a photoshoot a month – family adventure shoots, maternity shoots, Mama and Me sessions, indoor home-lifestyle sessions, newborn shoots… you name it, I'm up for it.  One day I'd love to be invited to capture a birth and a wedding, but I'll keep those ambitions for a little further down the line in my journey I think.
In 2018 I did three photoshoots: An impromptu outdoor maternity session with my best friend whilst she and her husband were up visiting us one snowy weekend in January; an in-home newborn session for my yoga teacher/friend's beautiful baby girl Emilia who was one week old at the time; and a headshot session for a friend who has co-written a rather awesome book called Create Your Own Happy, aimed at 7-11 year olds.
I loved all of them for completely different reasons and they all challenged me in many ways.  I could feel myself being stretched and I relished every moment of it, which I'm taking to be a good sign.  I can't wait to get some photoshoots booked in my diary for the coming months – I love capturing other people's moments as much as I do for my own family.
# Of Client Therapy And Supervision Sessions: 208
This number was significantly smaller than 2017's total of 325 client therapy/supervision sessions.  At the end of 2017 I made the big decision to stop commuting down to London to work out of my office in Harley Street, instead switching to seeing clients exclusively online so that I could be at home more.  As a result, 2018 saw quite a dramatic shift in my working patterns – seeing less clients has freed up some time to work on building this blog and create the beginnings of my photography business.
Being able to spread my therapy clients out more evenly throughout the week rather than cramming them into a couple of days has also meant that I can be home with the girls more when it matters – all the school runs, breakfast and dinner, bedtimes, helping with homework, school meetings and events etc…  It's where I'm most needed, and yes, whilst of course less clients has led to a drop in income it's not actually as large as it originally seemed as I'm no longer spending £1000 per month on room rental or train fares so there is far less pressure to fill my diary just to break even.
This change has definitely had a positive impact on my wellbeing – I'm still tired but less all-consumed with exhaustion like I was before when it used to take me days to recover from a day in London seeing back to back clients.  Family-wise the girls love that I'm here all the time too and I feel much better knowing that I've made a choice that works for everyone.
I love what I do – helping people let go of all the things that they've been using to hold themselves back is truly rewarding work, especially when I get to see them blossom into who they really are.  It can be heavy work though and it's hard to put down at the end of the day – it's not like working in an office where you can shut the door and forget about it until the next morning.  Ultimately I'd like to shift the balance even more over the coming twelve months by continuing to increase my focus on photography and blogging whilst still honouring the work I do with my incredible clients and supervisees.  It'll be interesting to see what the number is this time next year.
# Of New Experiences: 11
It seems that 2018 was a year for trying new things!  We've had so many new and varied experiences over the last year and I'm proud of all of them – averaging almost one a month is pretty good going I think.
I attended a Wedding Photography Workshop in February (which I would never normally have the guts to go on) and I went to my first ever baby shower that month too.  May saw us trying out Airbnb for the very first time during our mini road trip at half term, and we experienced luxury glamping at Warwick Castle in June.  Also in June I visited the British Museum for the first time ever and spent an afternoon with a friend from overseas and her gorgeous family.  July had us wild swimming in a river in Staffordshire AND in a lake, plus Ella and I challenged our bravery with a ride in a questionable bucket lift to the top of a mountain in Italy.  Throughout the rest of the year I also turned my hand to creating 'boxer braids' for the teenager, had an MRI scan for the first time and gave an online interview to the daughter of a friend of mine who is travelling the world with his family indefinitely.
I really hope that this number goes up in 2019 – I love taking on challenges and trying out new things so it'll be fun to see what we get up to this year.
The interview I gave to Annabel Norman, daughter of my friends Stuart and Sue who together make up Normans Running Wild, travelling the world together wherever their feet take them.
# Of Date Nights With The Husband: 3
We managed to beat last year's total by one.  Woohoo!  Anything more than nothing is good, right?  I'm pleased we did a little better than last year though it's still nowhere near enough.  Truthfully, both of us have struggled this year and we haven't made enough time for each other as a couple because all of our attention has been focused on either the girls or our respective jobs.   That really does need to change this year, as hard as it is without having family or friends nearby who we can ask for help with babysitting – we literally do pretty much everything on our own.  2019 will see us celebrating our five year wedding anniversary and fifteen years of being together – it's about time we remembered who we are as Chloe and Neil rather than just Mummy and Daddy – and I'm determined to make more time for 'us'.
The dates we did manage to go on were lovely.  We snuck to the cinema on a random Wednesday in February during the daytime whilst the girls were at school to see 'The Greatest Showman', which I'd been dying to see since it came out on the big screen the previous November.   It happened to be the three year anniversary of my Dad's death too and the significance of that wasn't lost on me.  I cried buckets and fell in love with the film completely and utterly.
In June we also managed to go out for dinner for our four year wedding anniversary to a new branch of Zizzi's which had recently opened in our town.  And finally we had a whole day together to celebrate the husband's 40th birthday at the end of December: we played pool; took silly photobooth photos; went out for dinner in the evening at our favourite Indian restaurant and then watched 'Fantastic Beasts The Crimes of Grindelwald' at the brand new Odeon Luxe that's just opened up.  It was an absolutely brilliant day that we both thoroughly enjoyed.
# Of Books Read: 11
Exactly the same number of books as last year.  To be honest I'm a little disappointed with this – I'd set myself the goal of reading at least a book a month and couldn't quite manage it.  One thing I have learnt though is that once I get into a book I REALLY get into it and pick it up at every opportunity, so maybe it's just about taking action and getting started that will be the difference that makes the difference.  I'm determined to read at least twelve books this year and I have a stack of new ones gifted to me at Christmas (plus some old favourites that I want to re-visit) piled up on the shelf so there's no excuse really.
Out of the eleven books I did manage to read in 2018, my favourites were definitely 'Big Magic' by Elizabeth Gilbert (inspiring and a great way to start the new year), 'Eleanor Oliphant Is Completely Fine' by Gail Honeyman (heart-warming), 'Little Fires Everywhere' by Celeste Ng (intriguing) and 'He Said She Said' by Erin Kelly (I couldn't put it down).
I wonder what 2019's book haul will look like?  Hopefully a combination of fiction, travel and personal development, perhaps with a couple of out-of-the-ordinary choices thrown into the mix too.
# Of Times I've Said "I Love You": 30,546,169,934,820 (approx.)
And just like last year, I meant every single one of them.  I've been very conscious of not only saying "I love you" to the people that matter, but showing them in the was that they recognise (their love languages) too.  It makes a difference and is something I'll be continuing to do as much as I can.
# Of Sunrises And Sunsets Watched: 65
Eight less than last year, which is both a shame and a surprise as I've seen some truly beautiful ones this year and I honestly thought I'd captured more than in 2017.  Though I suppose an average of one every five and a half days isn't bad.  Sunrise is my absolute favourite time of day – I love watching the world wake up whilst the rest of the household is still asleep.  And sunset can be such a contrast – it's either a peaceful softening into dusk or a colourful crescendo of fire before the light extinguishes below the horizon.  I've noticed over the last couple of years that March and September/October seem to be the best months to capture the most dramatic and eye-catching skies so fingers crossed I'll be able to have increased this number again in 2019's lookback post.
The image below was my favourite sunset of the year.  I took it on Christmas Eve and it felt a little bit magic as I happened to be in exactly the right place at the right time.  I've been wanting to capture a sunset over this permanently flooded field for over a decade now and after a gorgeous walk with all four girls it seems that the Universe decided that Christmas Eve was the day to make it happen.
# Of 'Likes' On Instagram Photos: 26,653…
…on 344 posts throughout the year.  These lower numbers (3,295 and 145 less respectively) genuinely surprised me – I've been working hard this year to build my followers (those did increase by 376!) and keep people engaged and yet somehow I shared less images and received less 'likes' overall compared to 2017.  Again, this fits in quite nicely with my intention for 2019 which I hinted at earlier on in this post – I promise more will follow on this soon once I've finished formulating my thoughts and feelings about it al.
Either way, at the end of the day the numbers really don't matter one little bit with this one.  I LOVE Instagram and have found it to be a place of community and friendship, inspiration and creativity.  I thoroughly enjoy both scrolling through my feed and seeing what others have shared as well as sharing my own images and stories and I shall continue to do so in 2019, posting the things I love and sharing the things I want to remember.
# Of Items Ticked Off My '40 Things Before I'm 40′ List: 1 (plus 1 in progress)
Exactly the same as last year!  The only thing I ticked off my '40 Things Before I'm 40′ list in 2018 was to finally finish re-reading all of the Harry Potter books.  I'd really hoped I would have completed a few more this year – I'm not really sure what happened.  I definitely need to be more proactive with some of the smaller, less time-related items – with only four and a half years to go I need to start getting a move on otherwise I'll never do it all!
I have put one more in motion though – #17: Have a 'lovebombing' day with each of the girls.  Ella and I enjoyed a day together in November – she had an inset day off from school and we really made the most of it in the most simple and lovely of ways – tea and cake in a café, shopping ad snuggling on the sofa.  Orchestrating a day with each of the other two girls is going to be slightly more tricky but it's definitely do-able and I'd love to get this one completed before my birthday in May.  I've still got a few months to go before I write my annual update so perhaps I'll get a couple more ticked off before then…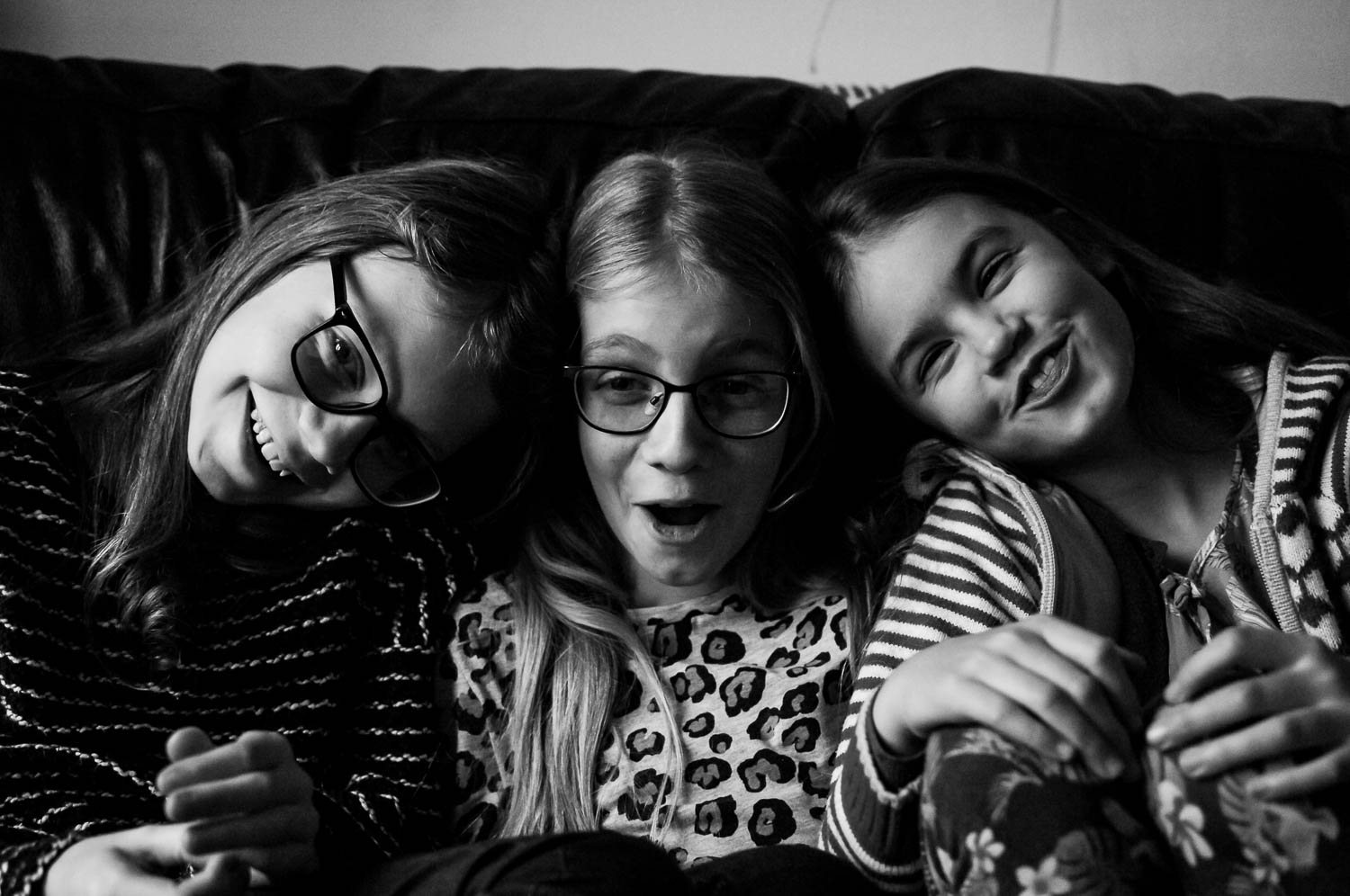 And that's it! My 2018 in numbers. We have so much to look forward to in 2019 and when we reach the end of it and I write another post like this I want to be able to record that the husband and I have been on significantly more date nights, that I've read far more books, that we've taken more trips together as a family, that I've done more of what I love, that we've had many more new experiences and that I've ticked more things off of my '40 Before I'm 40′ list.
I think it's going to be a good year 🙂