Every year, we have a week-long family holiday in Bude in North Cornwall.  This post is all about the second half of the adventures we had there during the Easter holidays. You can read Part One here.
TUESDAY
We awoke to rain, resulting in a much-needed lazy morning after a busy couple of days of adventuring at St Nectan's Glen and Clovelly.  I would happily go out exploring all day every day if I could, and I have a habit of tending to forget that the girls very definitely need down-time to recharge their batteries.  They pulled some board games out of the cupboard to play with the husband, buried their noses in their books, busied themselves with wordsearches I'd brought with us and took things easy, whilst I researched possible destinations for the afternoon as the weather was supposed to improve.
We eventually decided on going for a walk to see Hawker's Hut (well, the girls protested but I really didn't want to waste a whole day of the holiday by not doing anything at all, so we dragged them out anyway which they weren't very impressed with!).  I've been wanting to visit Hawker's Hut ever since we joined the National Trust last year – it's the smallest property they look after and I find the story behind it really interesting.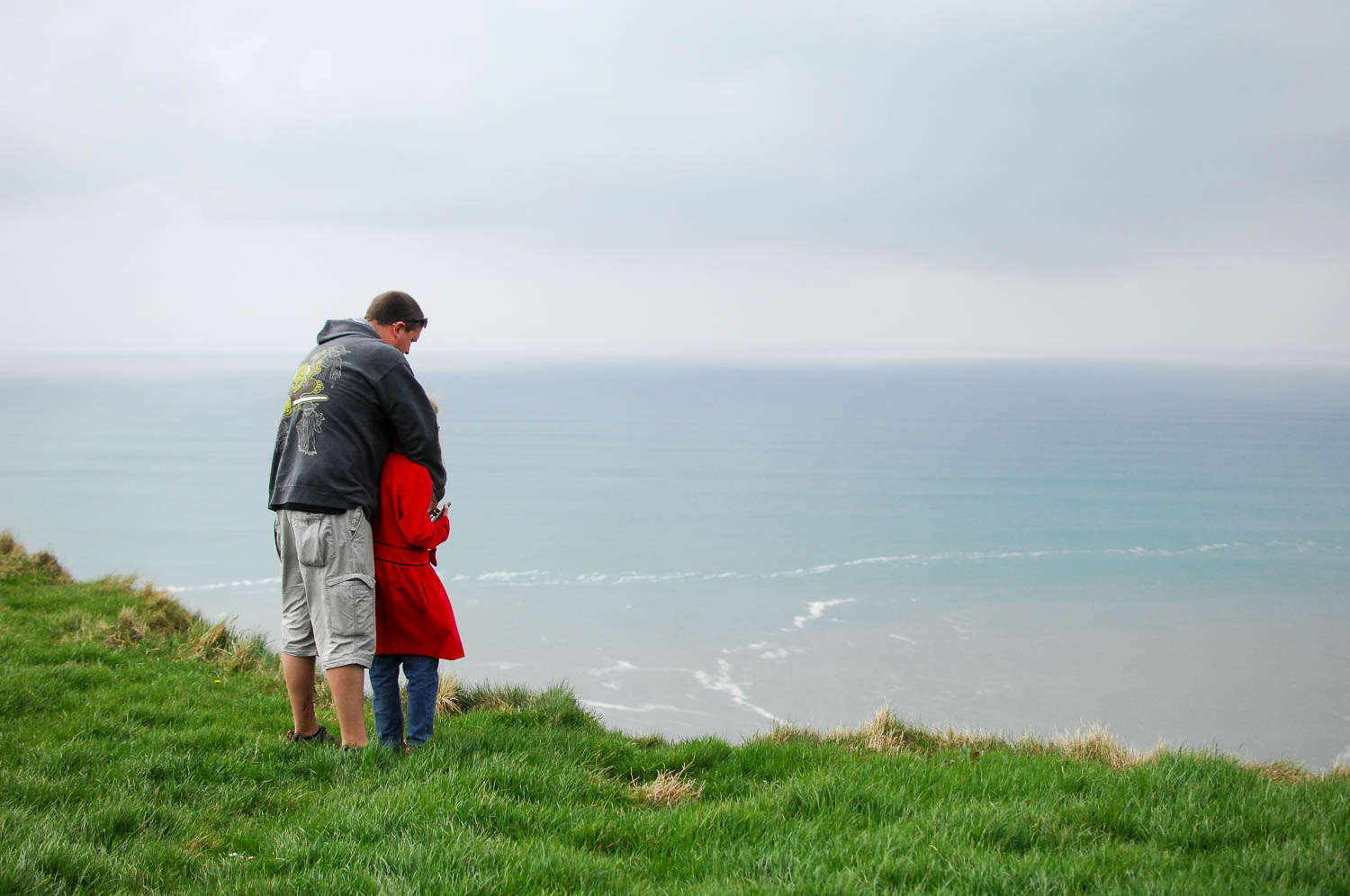 We drove the half hour to Morwenstow and set off across the mud-filled fields, oppressive grey skies pressing down on us.  The fields took us to the clifftops and we gazed out at the angry waves crashing on the rocks below, the distinct lines marking the conflicting tides out to sea, and the indignant seagulls swooping and cawing as they got tossed around by the wind.  There are no fences at the cliff edges, so if you have tiny adventurers I highly recommend you hold on tight to them!  It wasn't long before we happened upon what I initially thought was a gravestone, but on closer inspection was in fact a marker for Hawker's Hut.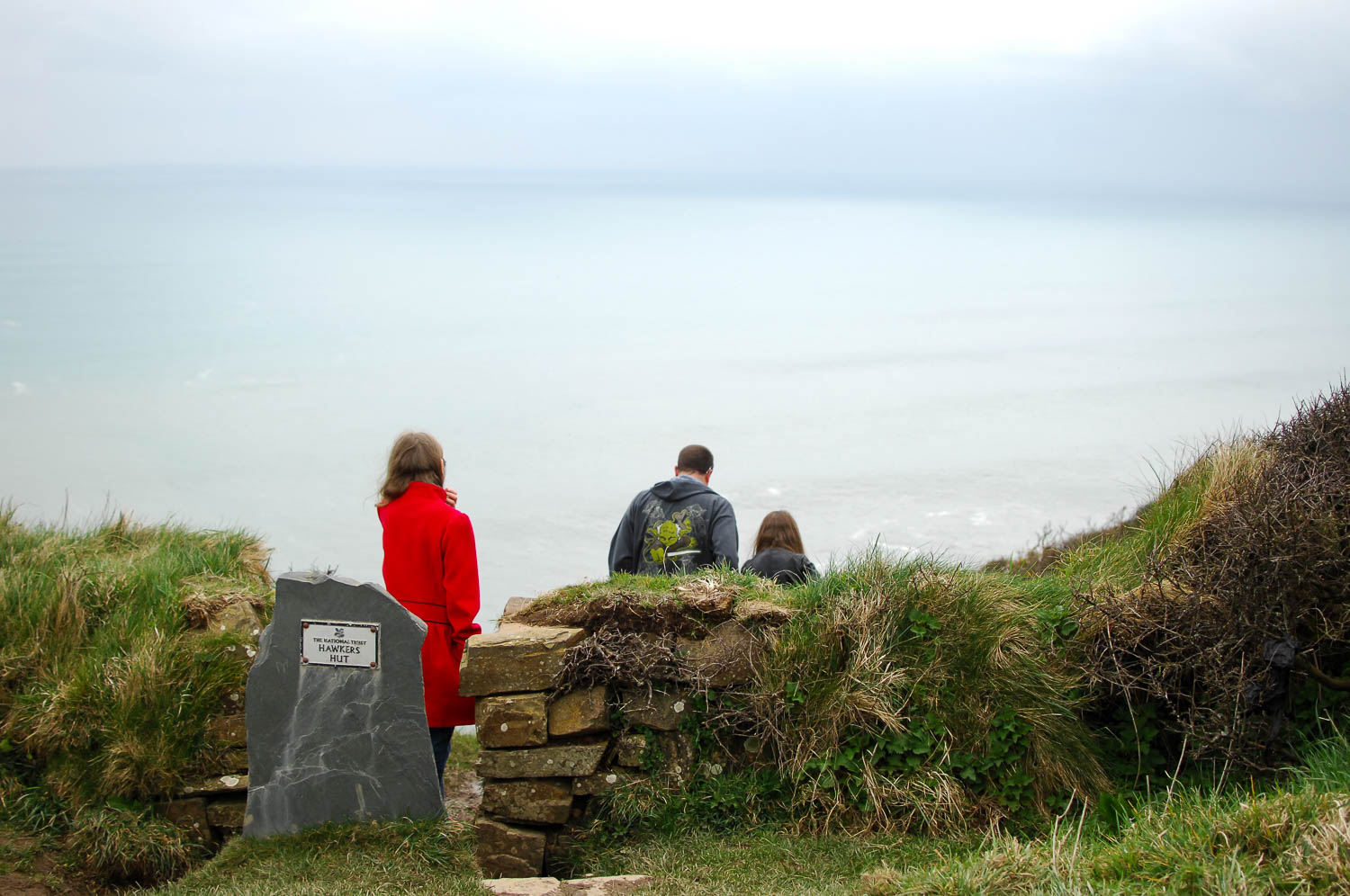 We followed the tiny track downwards and there it was, a teeny hut nestled into the cliffside, hand-built out of driftwood found on the beach by the eccentric Reverand Richard Hawker in the 1800s.  Apparently he built it as somewhere to retreat to write his poetry and (it's rumoured) to smoke opium.  I can see why he chose that spot in particular – the views are breathtaking and I'm sure will have inspired him immensely.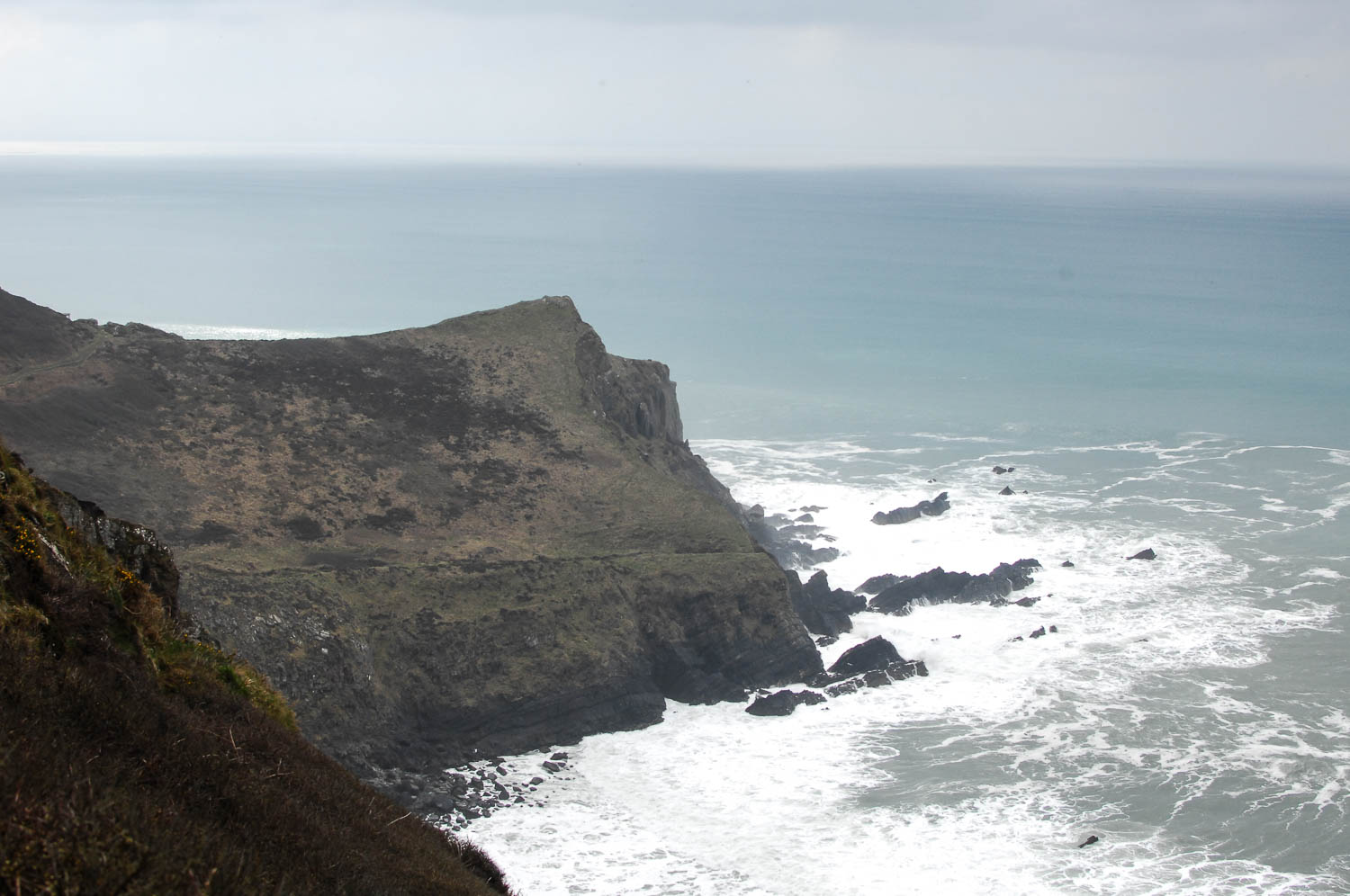 It was only a short excursion and we returned the same way we'd just come rather than completing the circular walk, but Hawker's Hut was well worth doing if you're interested in that kind of thing.  I have a little bit of a secret goal to visit every National Trust site there is, so to have ticked off the smallest one felt like quite an achievement!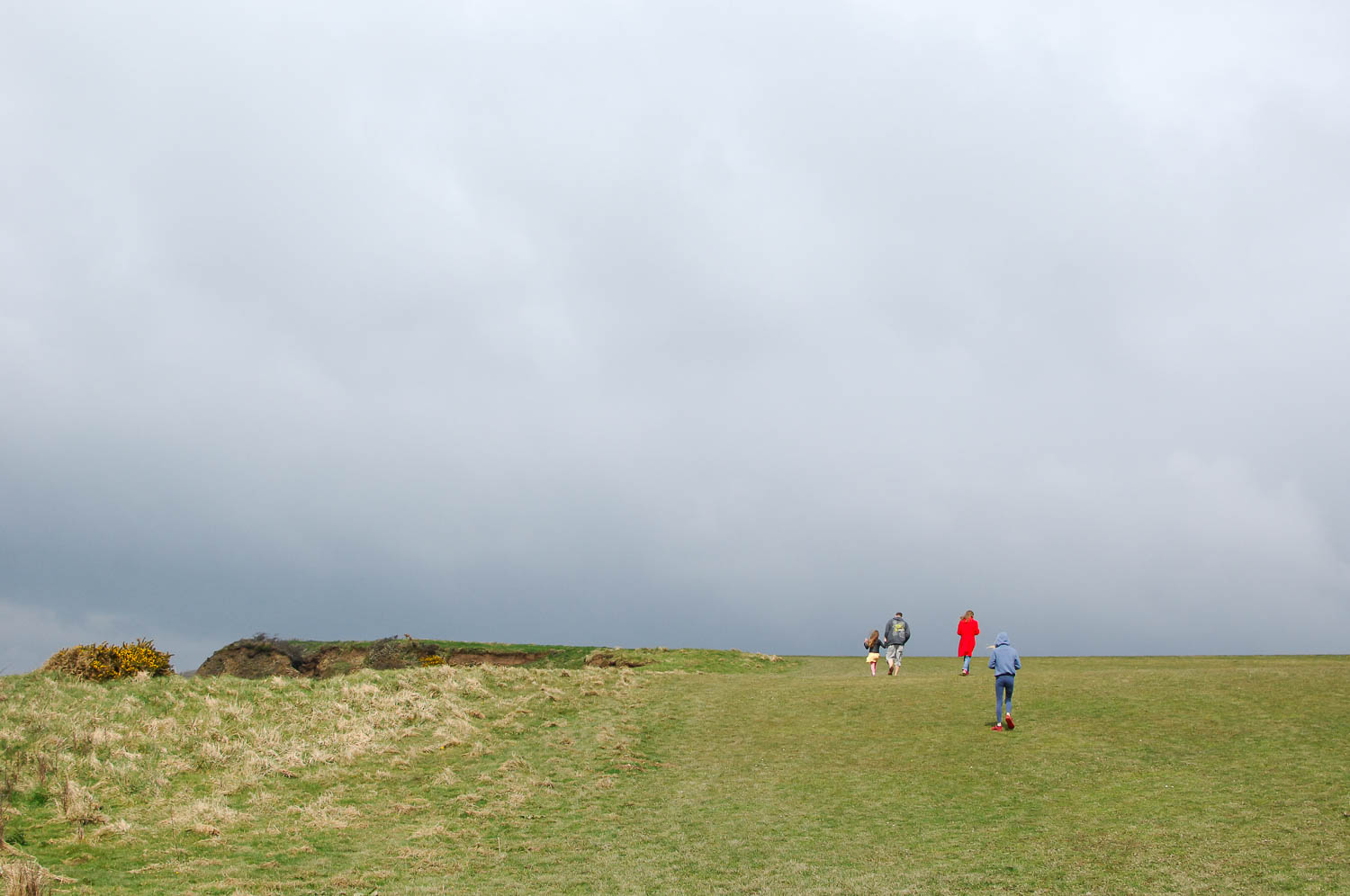 WEDNESDAY
The girls love going bowling (all three of them have had bowling birthday parties as some point!) and we'd promised we would take them while we were in Bude, so we headed to the bowling alley for the morning.  Strikes, spares, strops and celebrations all featured during the couple of hours we were there, as is usual when we attempt any kind of competitive game as a family!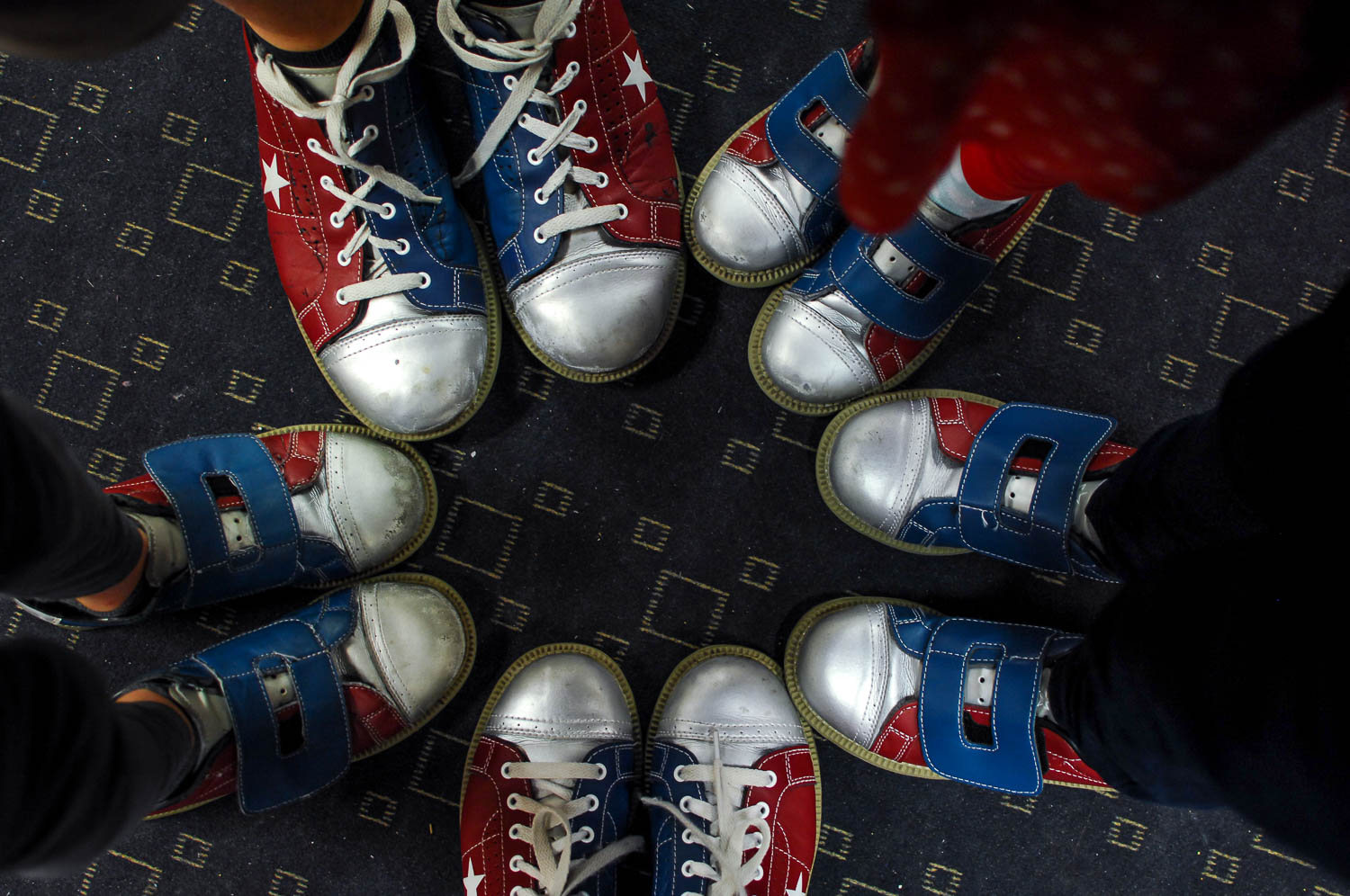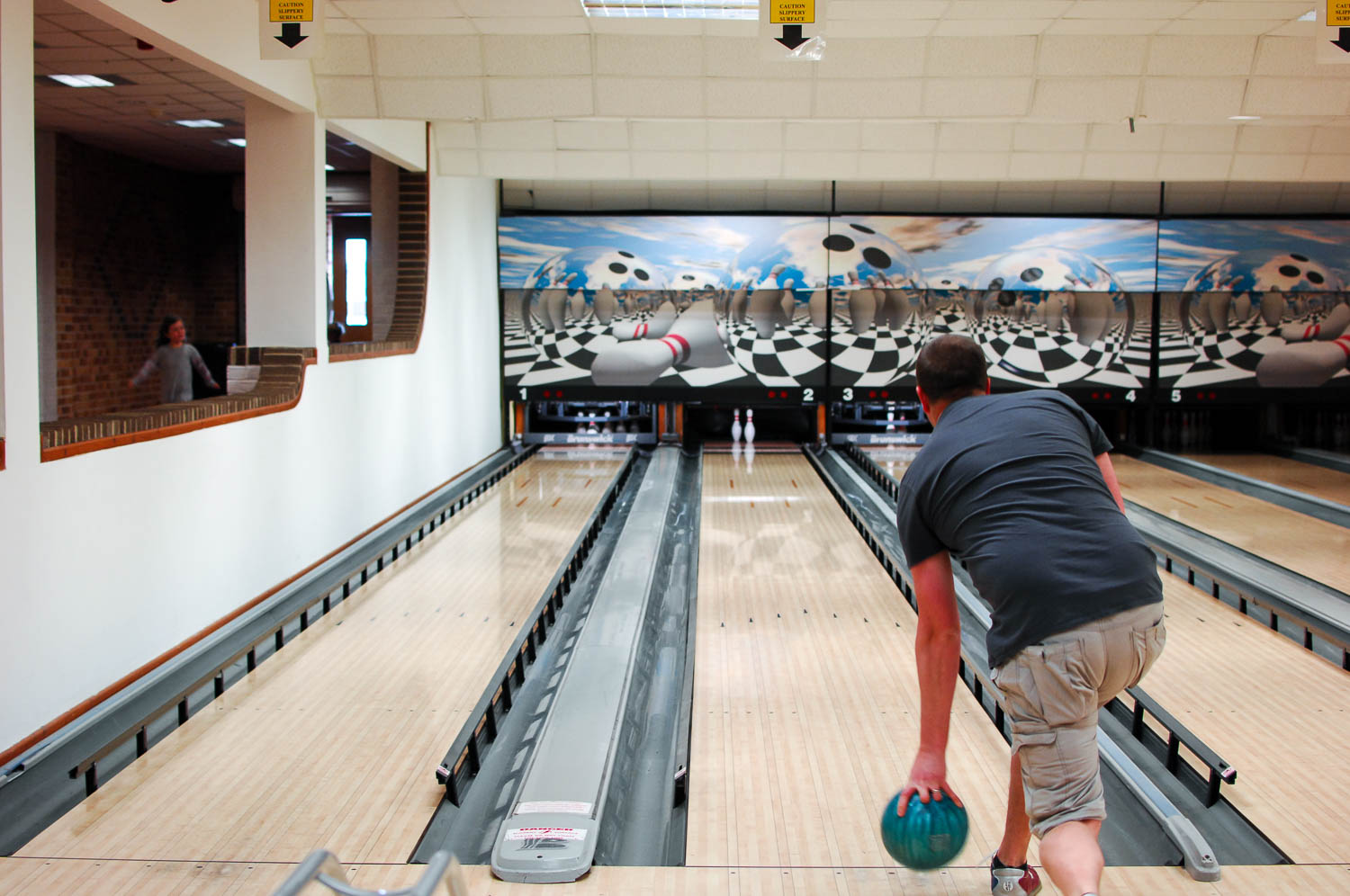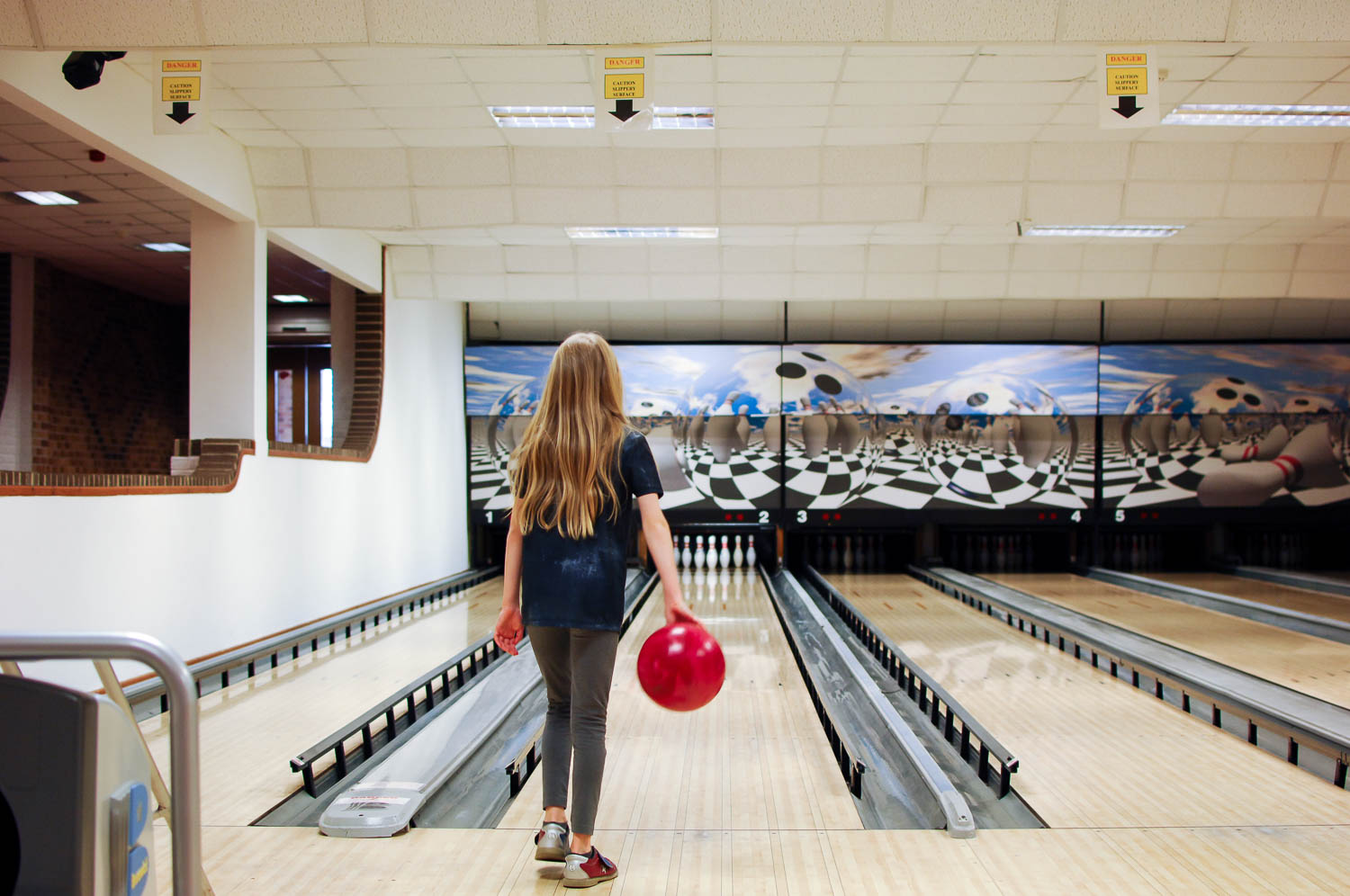 After a quick trip back to The Beach Haven (our home-from-home whenever we stay in Bude) for a bite to eat, we headed out again almost straight away, this time for one of our favourite traditions.  Whenever we visit Bude we meet up with my aunt, who lives there, and go for a walk along Bude Canal together.  Sometimes my cousin joins us, though this time she couldn't as she was away on a press trip/book signing (she's an author and has just released her third book).
However, my Mum and Stepdad had come down to stay with my aunt for a few days to celebrate Mum's birthday, so they joined us instead.  The girls took their scooters and happily zoomed along the pathways, keeping an eye out for elegant herons poised on the banks.  It's always really lovely to catch up on family news, chatting as we walk, the scent of wild garlic and the song of the birds filling our senses along the way.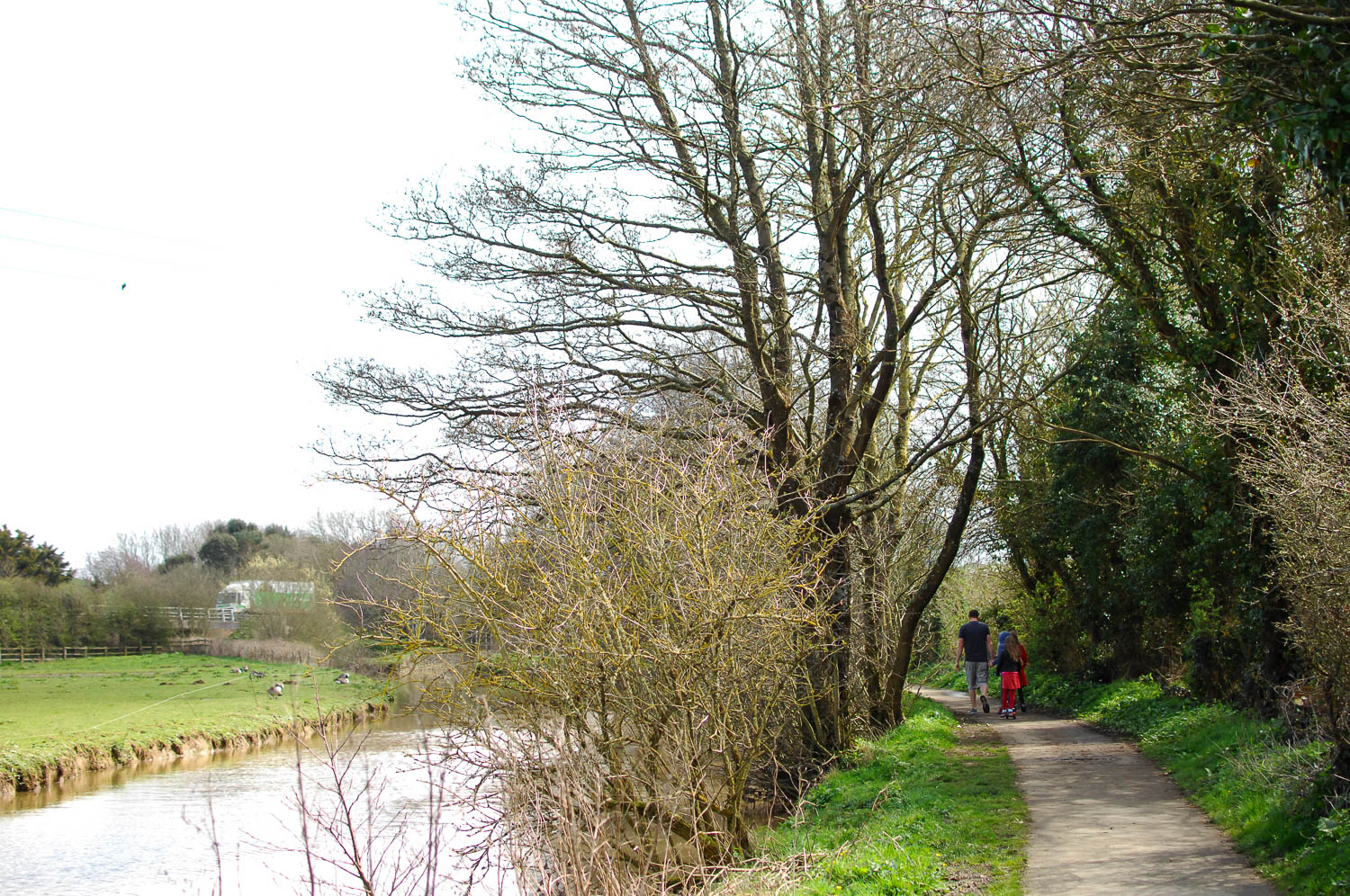 Our end destination is always The Weir, a café/bistro which serves a whole range of food and drink plus delicious ice cream.  There's a wooden adventure playground and a table tennis table which always keep the girls entertained whilst we sit in the sunshine and continue our conversation before heading back along the same path we came from.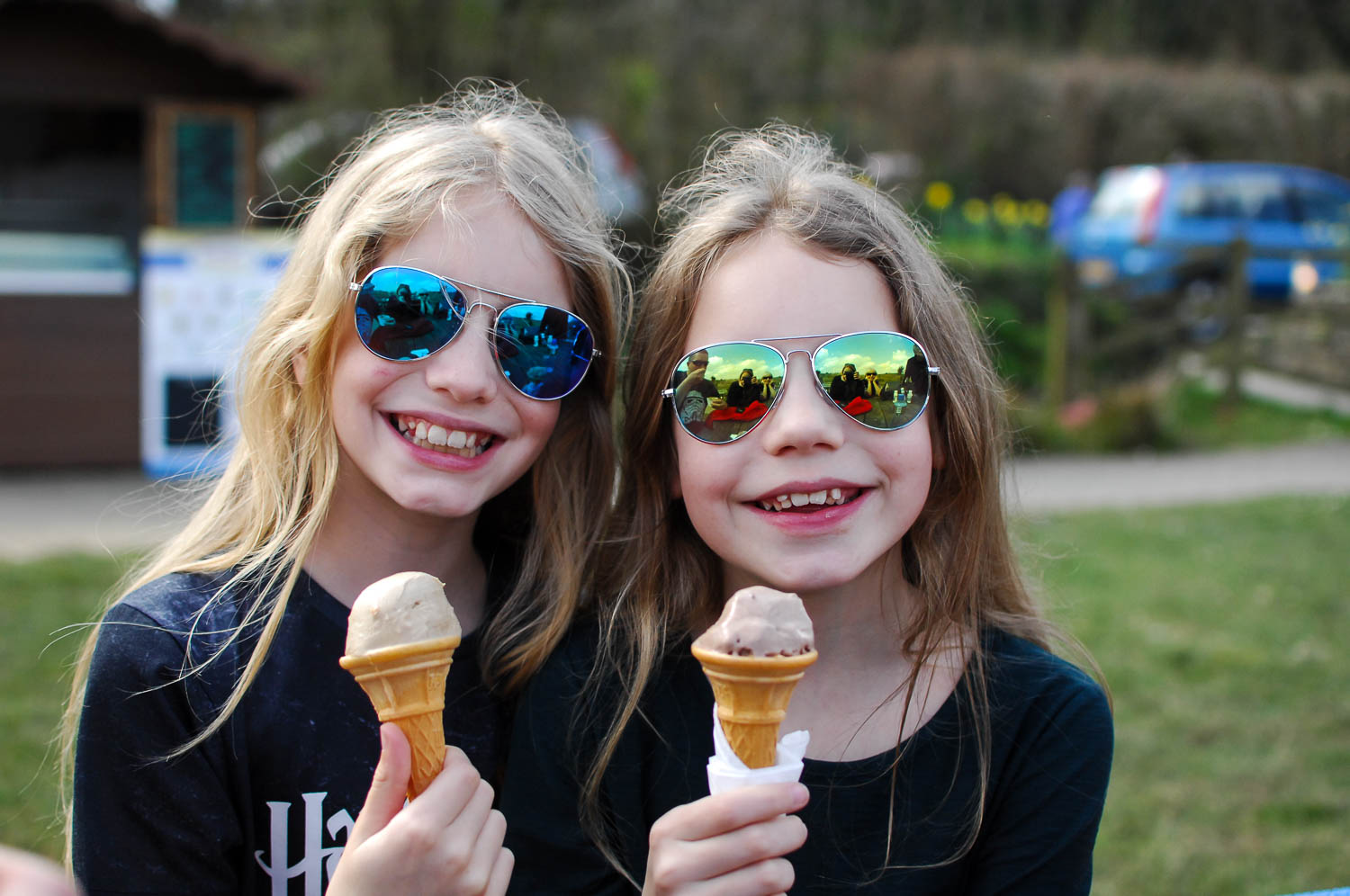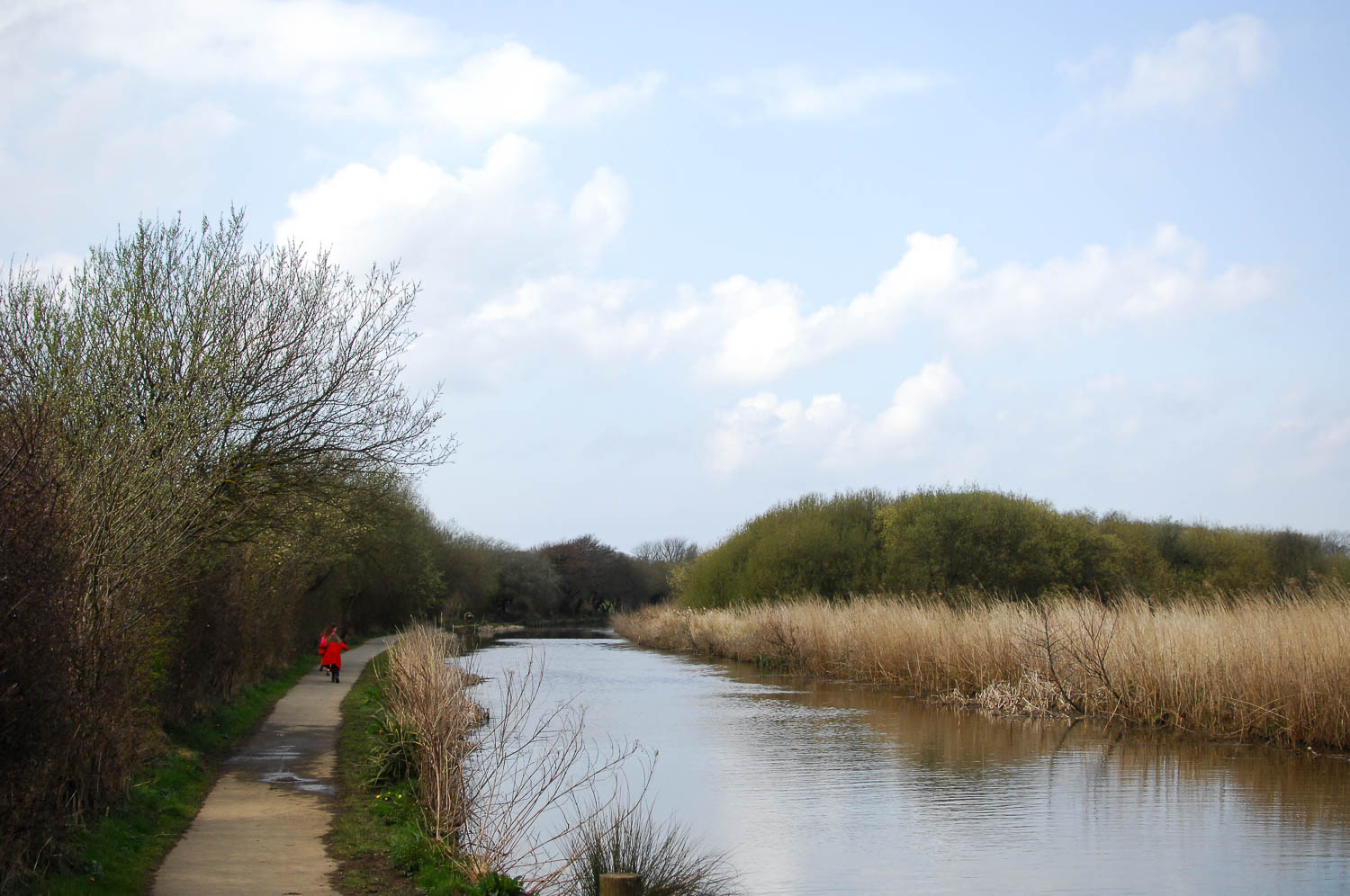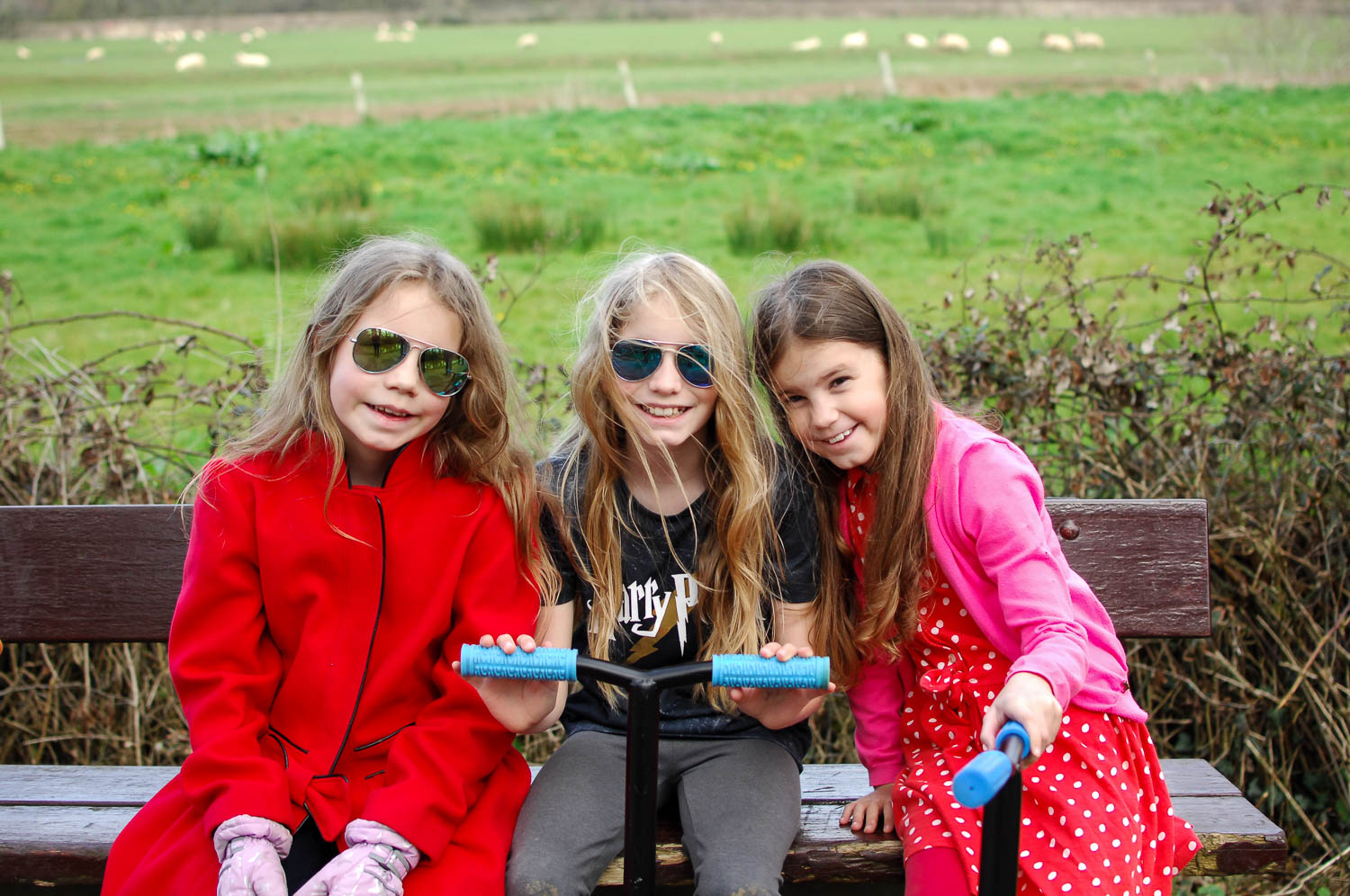 It wouldn't be a visit to Bude without having dinner out at our favourite restaurant – The Bay View Inn at Widemouth Bay – especially as it was Mum's birthday. We took along her cards and presents to make it a little bit more of a celebration. The Bay View Inn has recently changed hands and I'm delighted to report that the new owners are doing a fantastic job, making small improvements here and there but keeping the general lively-but-laidback atmosphere that we love it for exactly the same. It's such a great place – incredible views across the ocean (especially as the sun sets into the sea, dipping below the horizon line in spectacular fashion), a play area for the kids and good quality, always delicious food.
THURSDAY
A late night for the girls after our meal out meant that we decided on a quiet-ish day.  A late-morning stroll along the beach by the shoreline while the tide was out left plenty of space for playing catch, and I got to investigate the half-tide cross that I've been wanting to see up close for years and somehow have never managed to time the tides right to actually get to it!
We watched some crazy surfers tackling the freezing waves, spotted some horse riders cantering along the beach and ran along the sand dunes near where the canal meets the sea.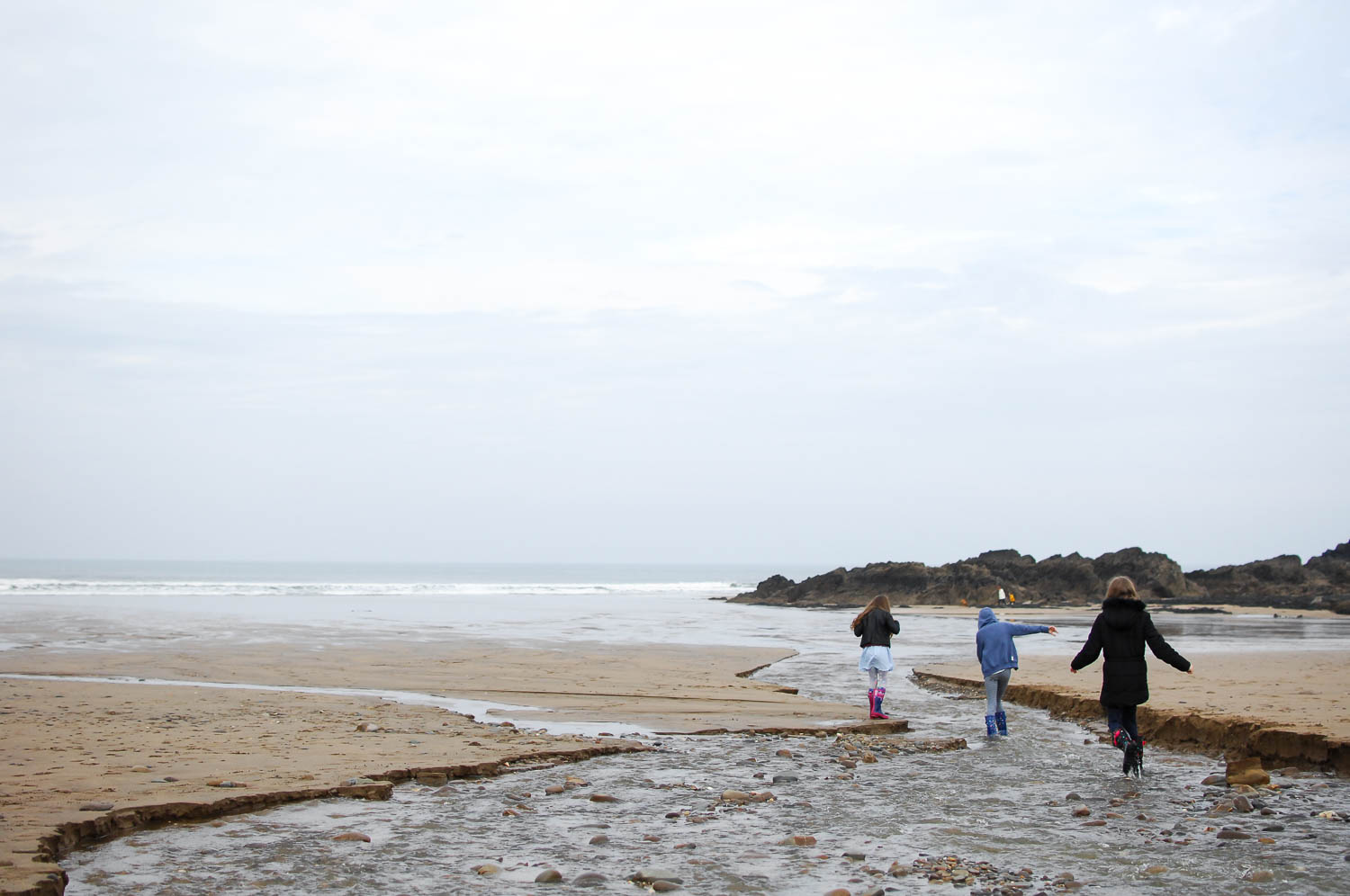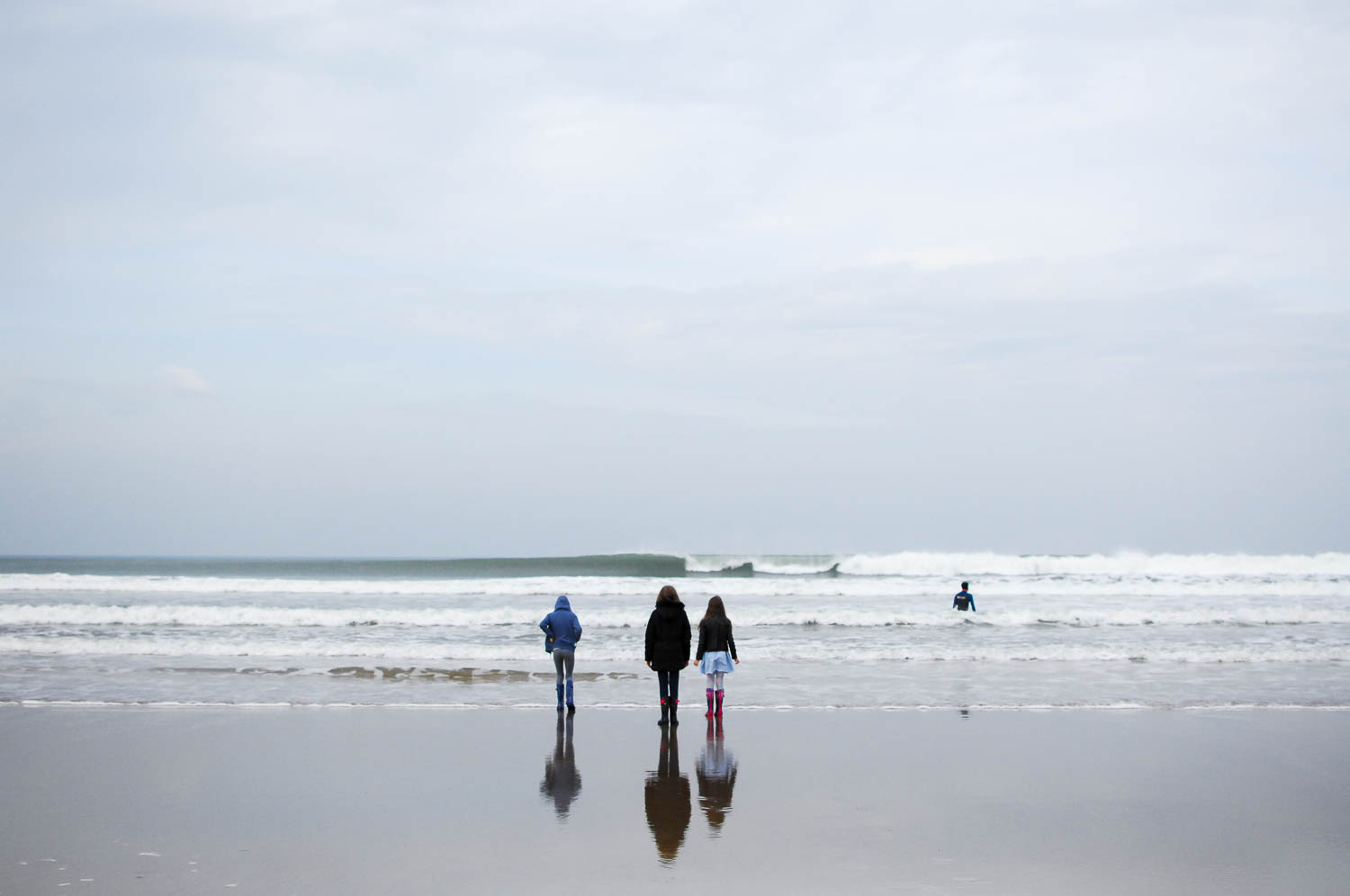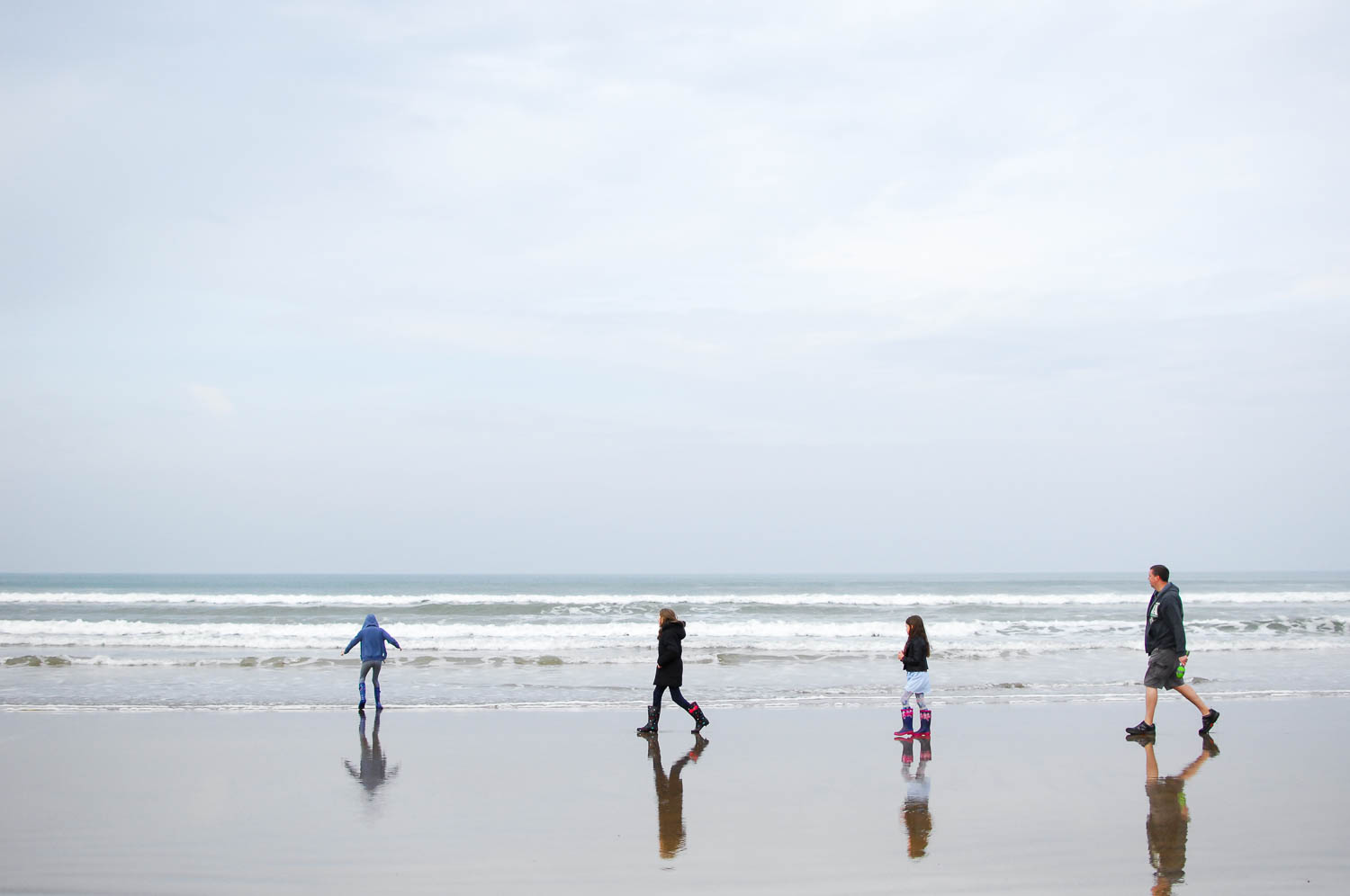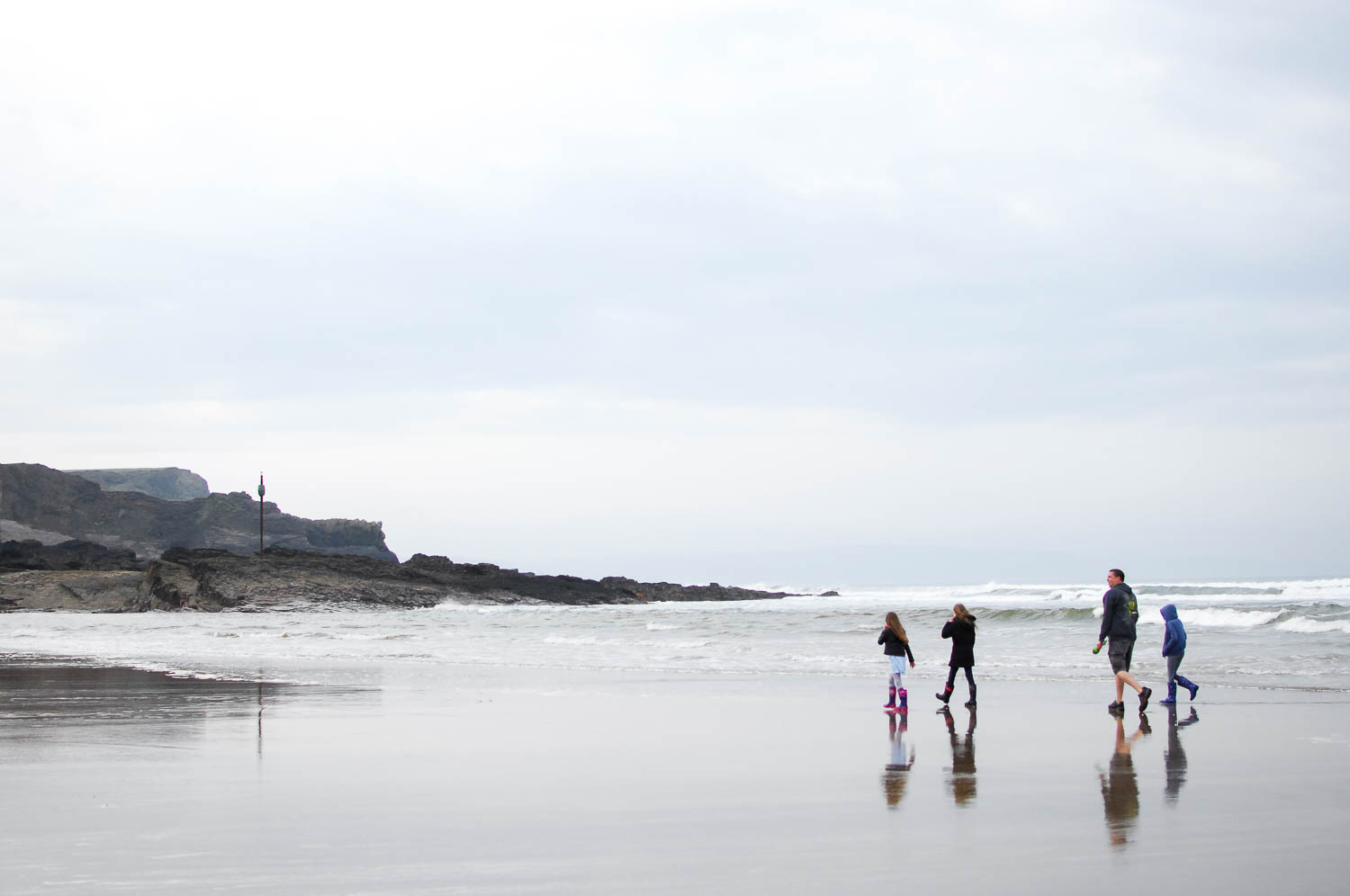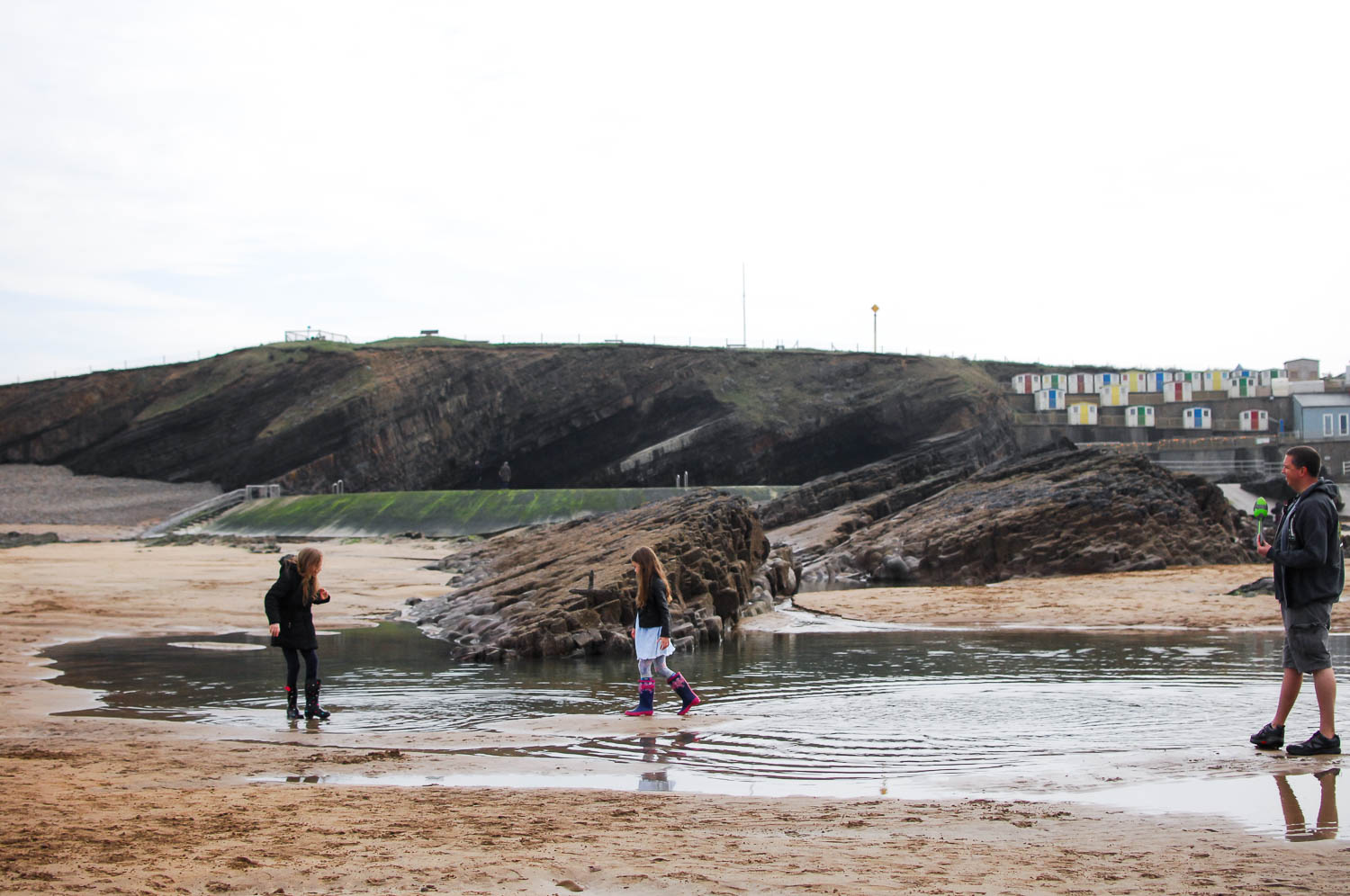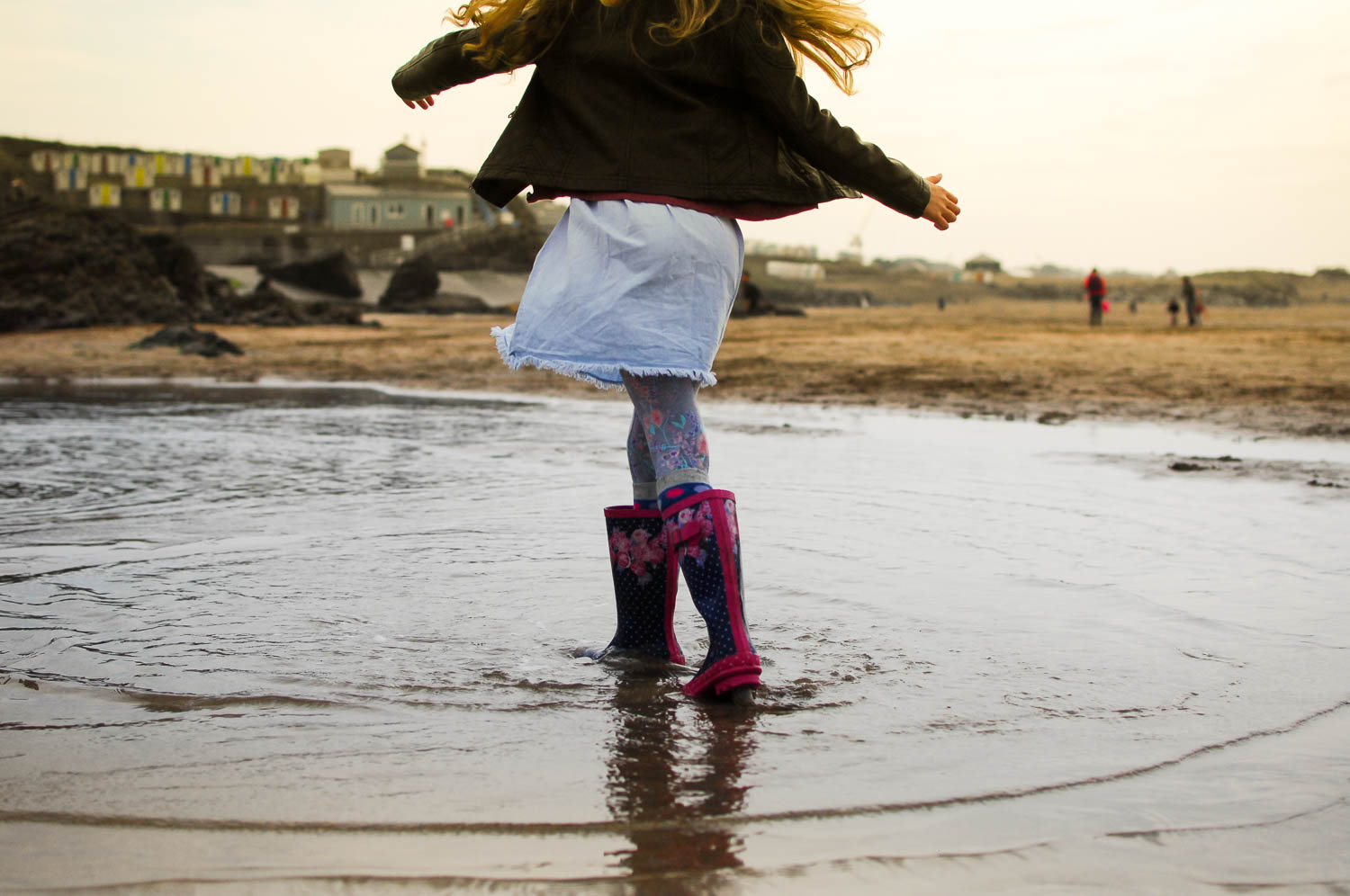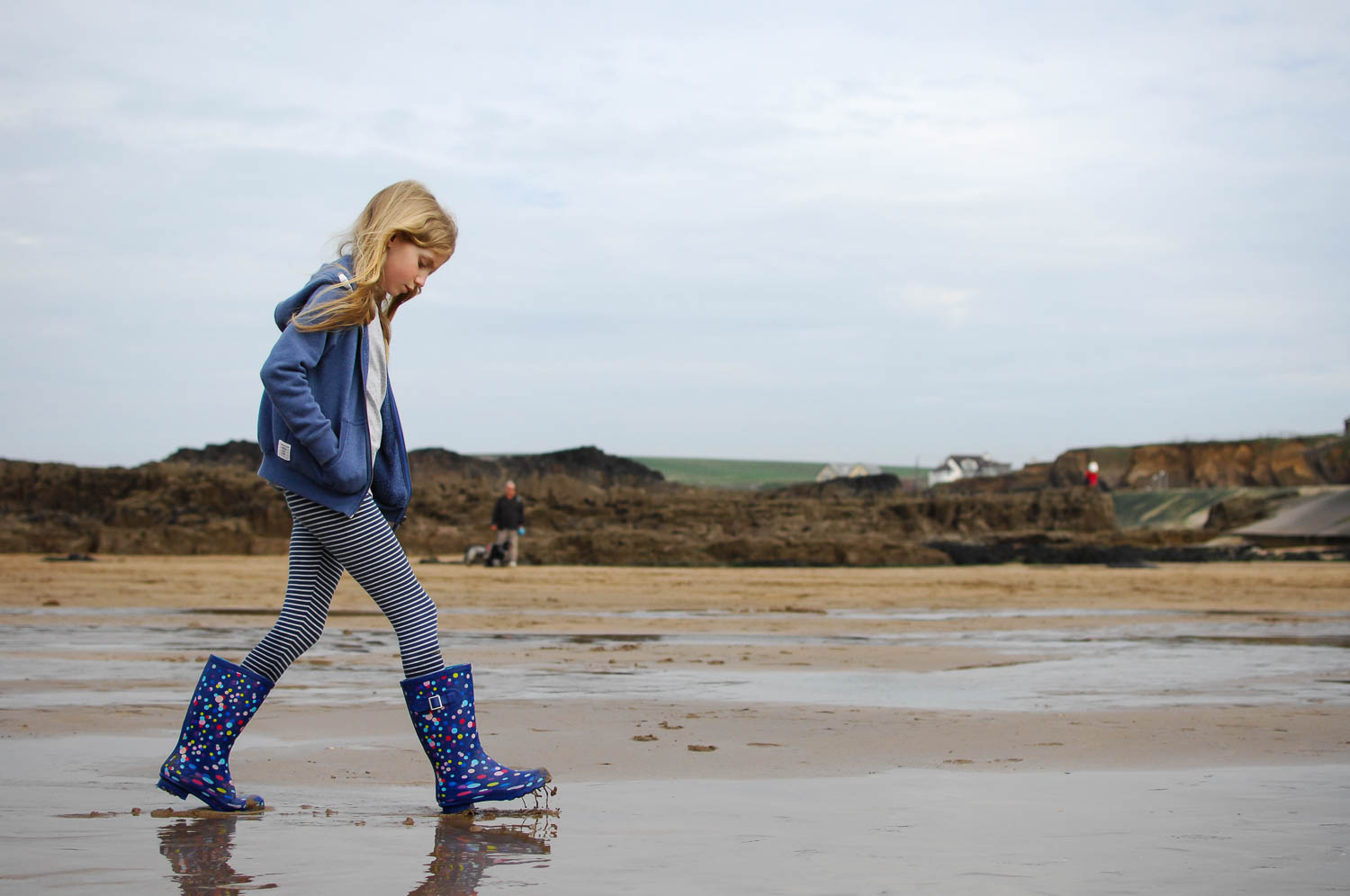 The afternoon was spent mooching around the souvenir shops as the girls had holiday money burning a hole in their purses, and the sun came out too so we stopped for an ice cream at our favourite ice cream parlour – it really is the best ice cream in Bude there!
FRIDAY (the 13th!)
Our last full day in Bude and I really wanted to make sure we made the most of it by visiting somewhere new.  We talked about heading down to Newquay but with the long drive home tomorrow we didn't want to venture too far and spend heaps of time in the car.  We ended up settling on a little trip to Port Isaac, home to Doc Martin.  If you visit on the right day you can sometimes see them filming there.  We parked inland near Trewetha Lane and walked down into Port Isaac itself, taking in the scenery and the charming, olde-worlde buildings as we strolled.
Port Isaac is a pretty little fishing village about 45 minutes drive south along the coast from Bude.  There's not really much there in all honesty – a quaint harbour, traditional Cornish fisherman's houses, higgledy-piggledy streets and a small selection of tiny tourist shops.  We spent a little time down by the water in the harbour, skimming stones into the sea, watching the boats bobbing about and filling pockets with sandy shells that we managed to find.  The seagulls wheeled around the sky in circles above us and seemed to take a liking to the husband, dive-bombing him and rather accurately targeting him with poop.  He was not impressed!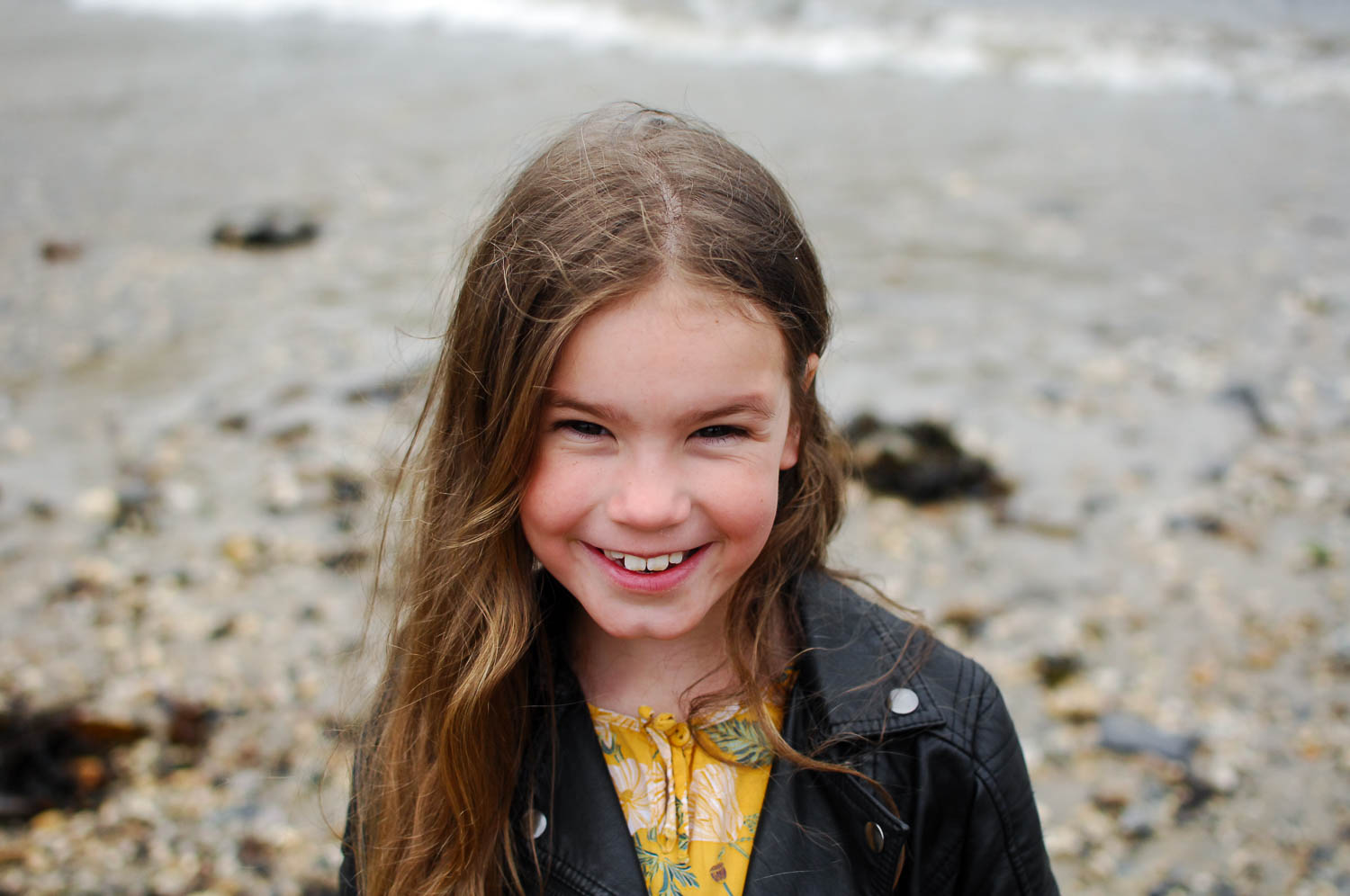 One thing I really wanted to see while we were there was Squeezy Belly Alley, which is reportedly one of the narrowest streets in Britain.  It took us a little while to find it – we wandered around the picturesque, narrow pathways, admiring centuries-old cottages until we came across it quite unexpectedly.  I can confirm that it is, indeed, extremely narrow!
We headed off in search ice cream – the last one of the holiday – and set out on a walk around the coastal path, which offers spectacular views back towards the harbour, out to sea and further along the coast to Port Gaverne as you gradually make your way along the cliff-top path and around the headland.  Much of the coastline is a designated Area of Outstanding Natural Beauty and I can see why – it was absolutely stunning, even with the haze that permeated the atmosphere on the day we were there.
A word of warning: the seagulls are VERY bold.  As we were walking, one swooped down and stole Mimi's ice cream right off the top of her cone!  Friday the thirteenth indeed.  Thankfully she saw the funny side, and when we went back to the ice cream parlour to buy her a replacement as she'd only just started eating it, the lady behind the counter gave her another one for free – apparently stolen ice creams are quite a regular occurrence in Port Isaac!  It was a really lovely gesture of kindness that I'm intending to pass on somehow – I like paying things forward.
SATURDAY
We're always sad to come to the end of a family holiday in Bude.  Our trips here are becoming firmly interwoven in our family story and I'm certain that they will continue to do so in the years (and hopefully generations) to come.  There's just something about Bude that has got under our skin.  We often talk about buying a place down there. Perhaps one day we'll be able to turn that dream into a reality.
We leave early in the morning in order to beat the traffic and it means that we're home by mid-morning, giving me the rest of the day to unpack, get eleventy-billion loads of washing done, pop to the supermarket to get some supplies and for all of us to be reunited with the kittens who we miss terribly while we're away.  Because as wonderful as holidays are, it's always lovely to get home too.  My favourite thing about our journey home (apart from having The Greatest Showman soundtrack on repeat) is watching the sunrise as we drive.  In all the years we've been going, it's not disappointed us once – there has always been a spectacular display of beautiful colours in the sky to welcome the new day as we travel home.  This year was no different.
As always, we had a wonderful time in Bude and made many happy memories there that will last a lifetime.  Here's a little video of our family holiday in Bude that I put together. I still need more practice but I'm really loving creating these memories of our family holidays for us to look back on as time goes by.
Joining in with Mini Travellers Monday Escapes: