I've been home from Leap Retreat for a month.  A whole month!  That's almost unfathomable to me.  It seems like it was only a couple of days ago that I was enveloped in the beautiful, magical place that is the Rocky Mountains in Colorado, and yet at the same time it seems so far away and so long ago that sometimes I catch myself genuinely questioning whether it ever really happened at all.
I've been trying to put down some words about my experience at Leap for a long time now.  And yet every time I've sat down and stared at the screen, occasionally jotting down a couple of sentences here and there, it's not felt like it was time to truly dive into it until now.  I have no idea why it's taken me this long to be able to write about it.  Perhaps because it was such an intensely personal thing for me to do.  Perhaps because since I've been home life has been even more crazy-busy with work, family visits, our trip to Florida, jet lag, half term (and more!) than usual.  Or perhaps because I was a little bit afraid of not being able to fully express in words what I feel so deeply in my heart and soul.  Maybe it was a combination of all three.  Who knows?  I guess it doesn't matter now because here I sit, the girls asleep, the husband out, peace and quiet surrounding me, ready to begin…
I felt curiously calm in the lead-up to Leap.  I knew that I wanted to approach the weekend as openly and honestly as possible, being as authentically me as I could, and being willing to soak up anything and everything that I could about photography.  I knew I didn't want fear or anxiety to get in the way and so I simply told myself that I felt ok about the whole thing and that I could let those feelings go as they served me no purpose.  Somehow, it worked.  The nerves only really kicked in the night before I was due to fly, that familiar knot sitting heavy and hard in my tummy.
Neil and the girls took me to the train station before school.  I promised myself that I wouldn't cry and I managed to hold it together as I said goodbye to all three of our girls.  But when Neil pulled me in close I suddenly felt very small, the enormity of what I was about to do hit me, and I crumpled a little, allowing myself a brief moment to be scared before I gathered myself together, waved them goodbye and set off on my journey.
I'm going to gloss over my time in Denver as I'm saving that for another post.  What I will say is that I loved it there – the feel and energy of the city, how clean it was and how many places there were to explore.  And the hotel I stayed in was fabulous!
Before long it was time to catch my ride up into the mountains.  As soon as I met Libby (and Ashley and Anne, who were also hitching a lift with us), all of my last few remaining nerves and worries vanished.  I felt instantly comfortable in their company.  We (and everyone else who was attending – twelve of us in total plus our teacher Sarah and our fabulous chef Lulu) had all spent the last nine months getting to know each other in a private Facebook group and we clicked straight away in person, chatting easily and sharing our thoughts and feelings about what was to come over the next few days.
We were to be staying in a cosy little cabin in a place called Allenspark, about 9,000 feet up in the Rocky Mountains.  The drive up through the mountains was undeniably spectacular.  The scenery was breathtakingly beautiful, every twist and turn of the road exposed yet another incredible view, and we lapsed into silence at regular intervals as we tried to take in the enormity of it all.  Our eyes just couldn't get enough and our cameras simply weren't able to do it justice.  It was, in short, phenomenal.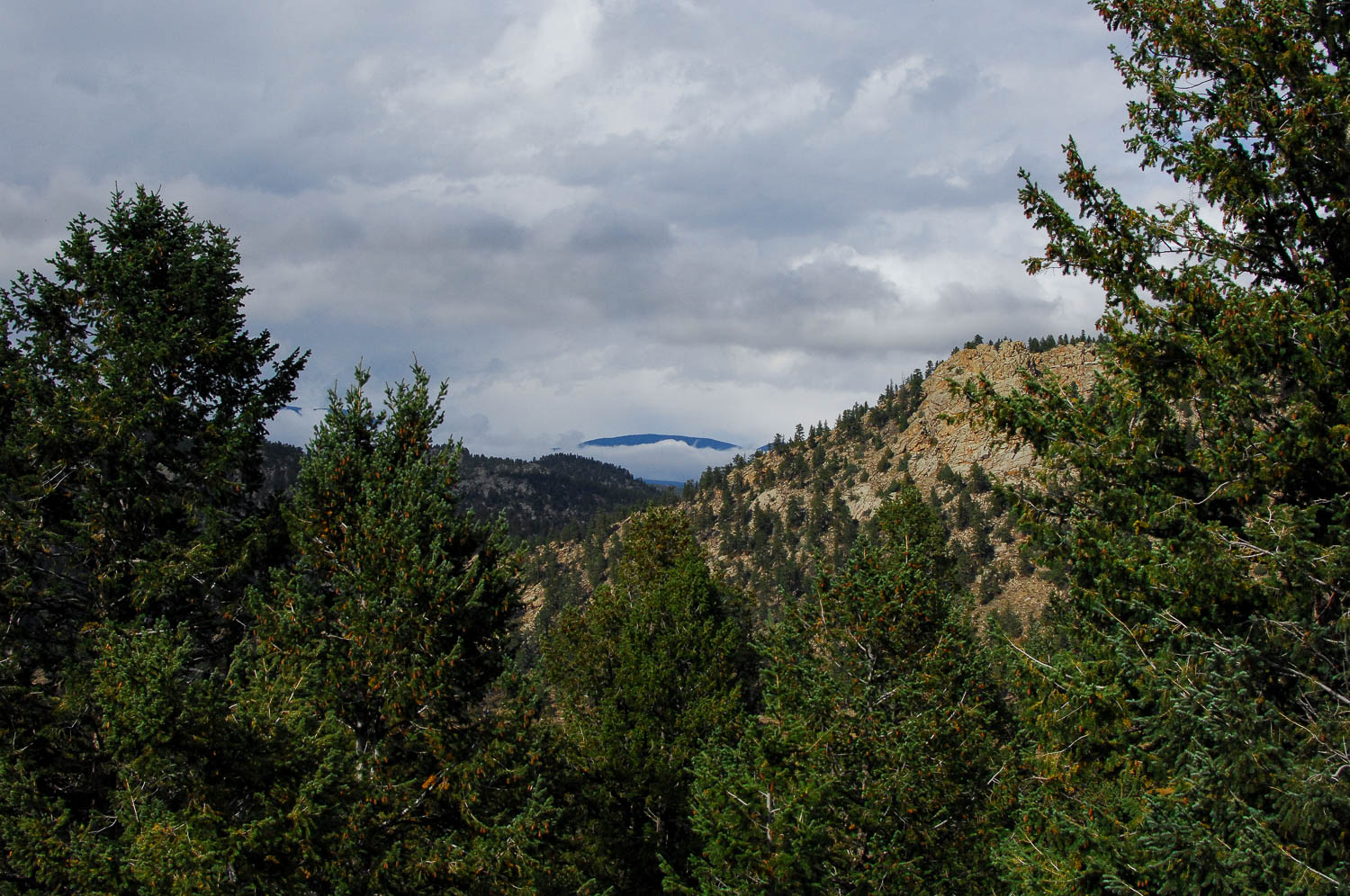 A couple of hours later we arrived at the cabin and as soon as I stepped in through the front door I felt immediately at home.  Hugs with everyone were exchanged, we all helped bring in each other's gear and our supplies for the weekend from the various cars scattered in the driveway and straight away it felt like we were a family, as crazy as that might sound.
The whole weekend was full of open-hearted sharing, laughter, support and encouragement.  Everyone had their story to tell.  I've honestly never felt so comfortable in the company of a group of women as I did with these ones.  At the end of our time together I'd known them in person for less than 48 hours in total and yet as clichéd as it sounds I felt like I'd known them forever.  I felt like I fit in, like I belonged, and it was such a powerful feeling that even as I'm writing this I can feel myself getting a little choked up because I've been searching for that feeling of belonging for such a long time.  And you know what the key thing about it is?  It wasn't that they accepted me.  It was that I finally, truly accepted myself.  They had no knowledge of my history or background.  I was just me.  And I was enough.
I'm not going to lie…it was challenging.  Both emotionally and creatively.  And in the best possible way because we were supported and gently guided by each other the entire time.  There was one exercise in particular that stretched me to my absolute limits.  I felt incredibly uncomfortable and everyone could see it, but I knew that I was in completely safe hands so I sat with it, let myself experience it, did my best to just let it go, and came out the other side having survived.  I loved every element of all three family photoshoots that we did – watching, learning, interacting and connecting.  I can't wait to share all of the images I took!
My phone didn't work in the mountains (at the time I put it down to the high altitude but since then I've realised that my phone simply doesn't like America because it refused to work whilst we were in Florida too!).  It was actually really lovely being forced to unplug (once I'd accepted that I couldn't check in with the girls or my husband whenever I felt like it).  I'd had every intention of documenting every hour of my time at Leap but I recognised early on that I really needed to completely immerse myself in the experience and be fully present and I'm so glad that I did.
Interestingly, once I was home I struggled to dive back in to social media and the online world for a while.  It felt like I needed to process everything I'd just experienced without any distractions.  I looked at images that the other Leap attendees shared amongst us in our little Facebook group, but that was it.  I simply didn't want to engage with trivia when I'd been through something that had changed my world so profoundly, in so many ways, in such a short time.  It was such a whirlwind of a weekend, everything happened so quickly and before I knew it I was home again, and it honestly sometimes feels like it didn't ever really happen.  Whenever I feel like that I find myself going through the images I captured whilst I was there, reconnecting myself with how I felt.
My head is full.  My heart is full.  And my soul is full.
I have so much to share, but for now I'm going to start with our surroundings, because there is magic in these mountains – I'm absolutely sure of it – and they were a part of the experience that helped to make Leap Retreat what it was, which, it turns out, is exactly what it needed to be…
This was the sunrise on Saturday morning.  I'm a sucker for sunrises and sunsets and who could resist this gorgeous display from nature?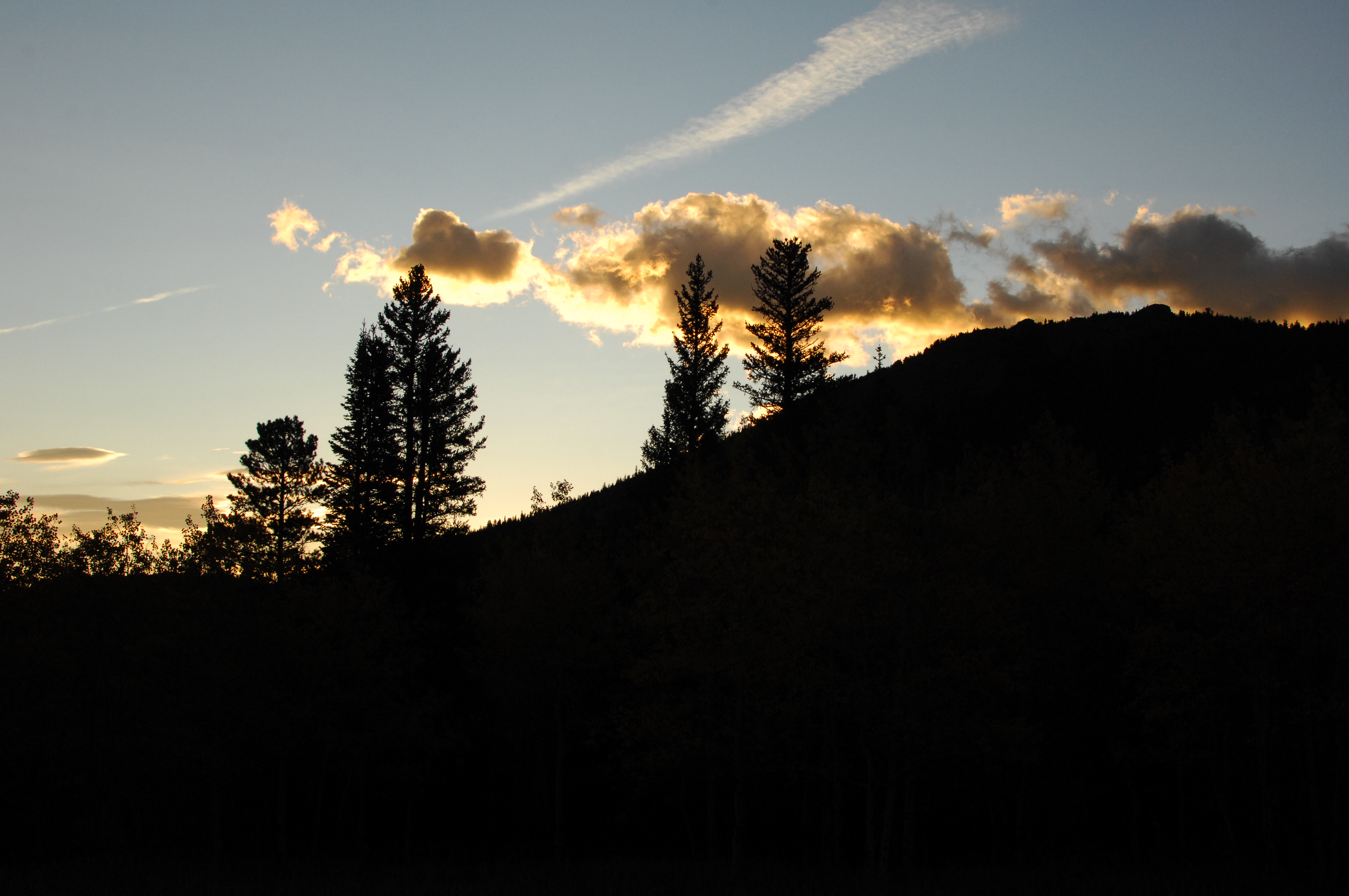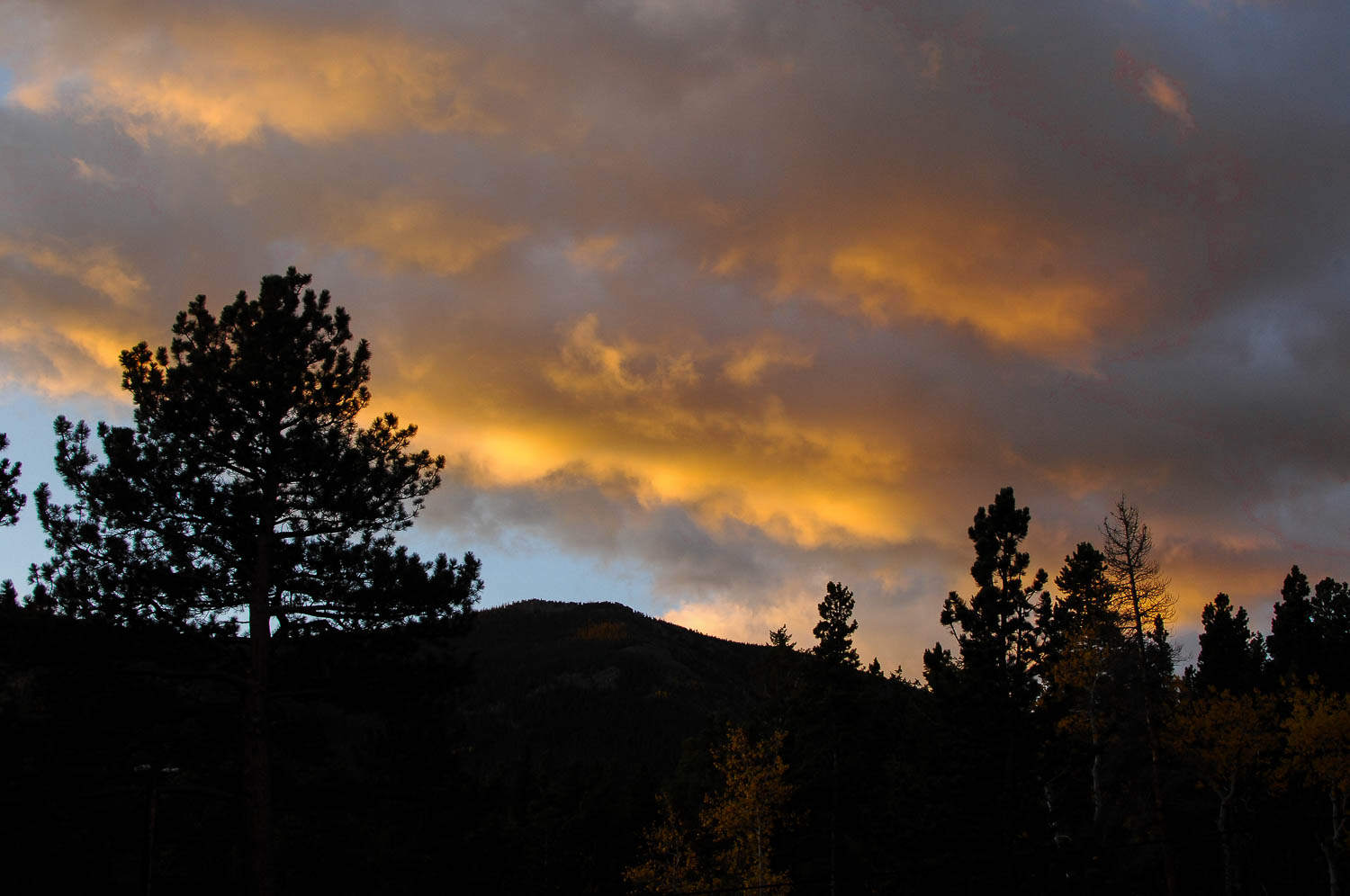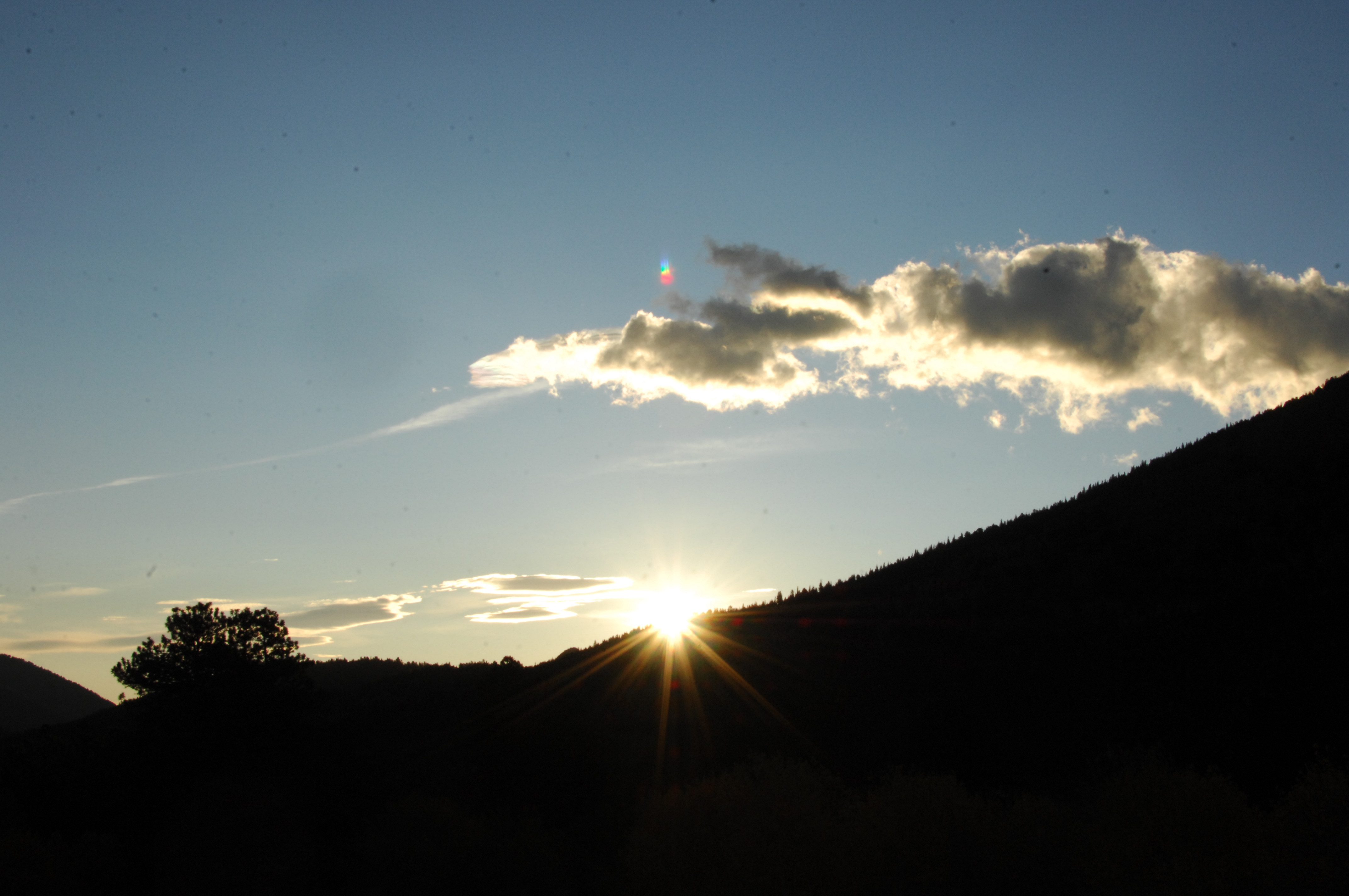 This was the land around the cabin itself where we held all three of the photoshoots: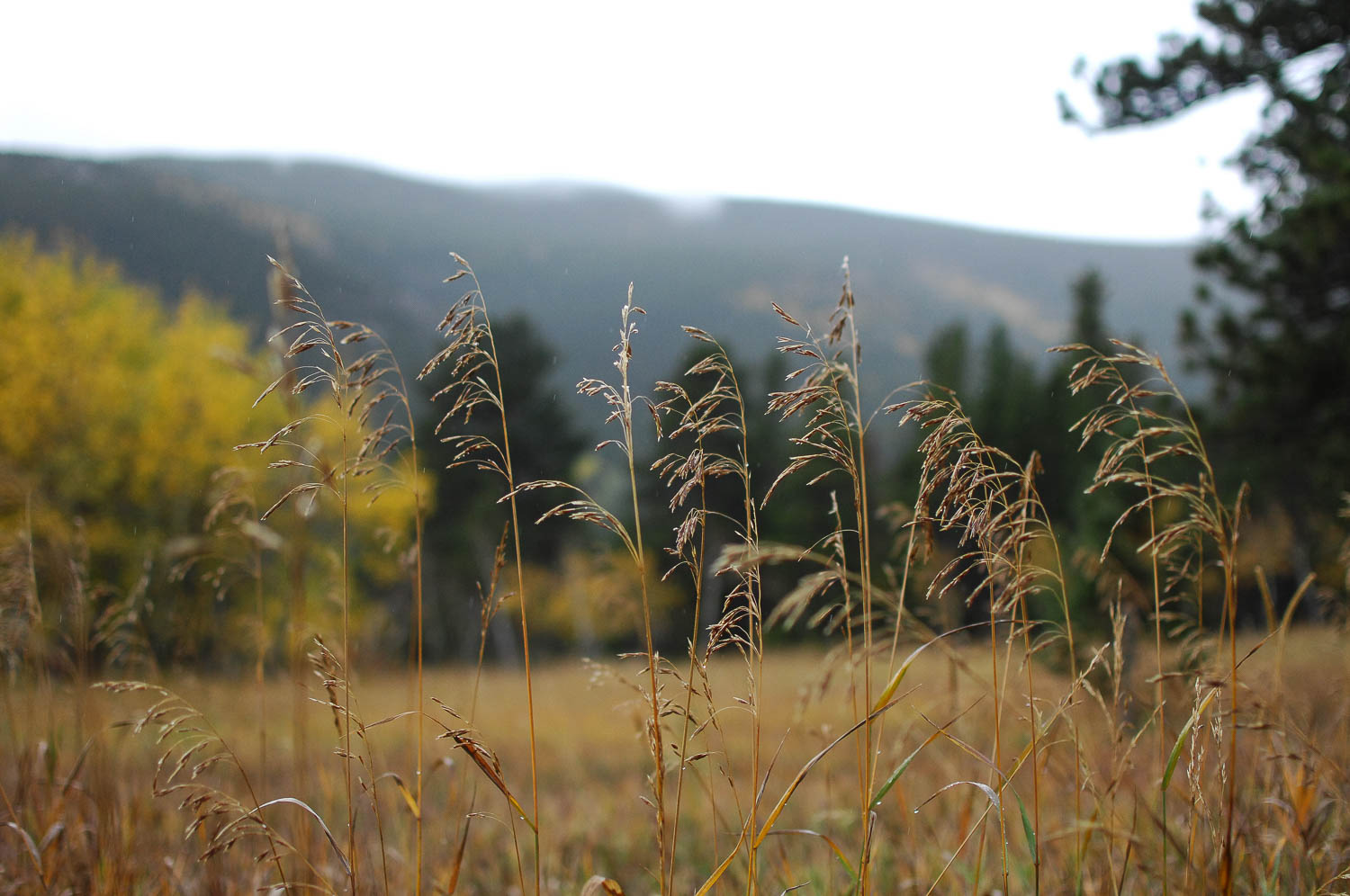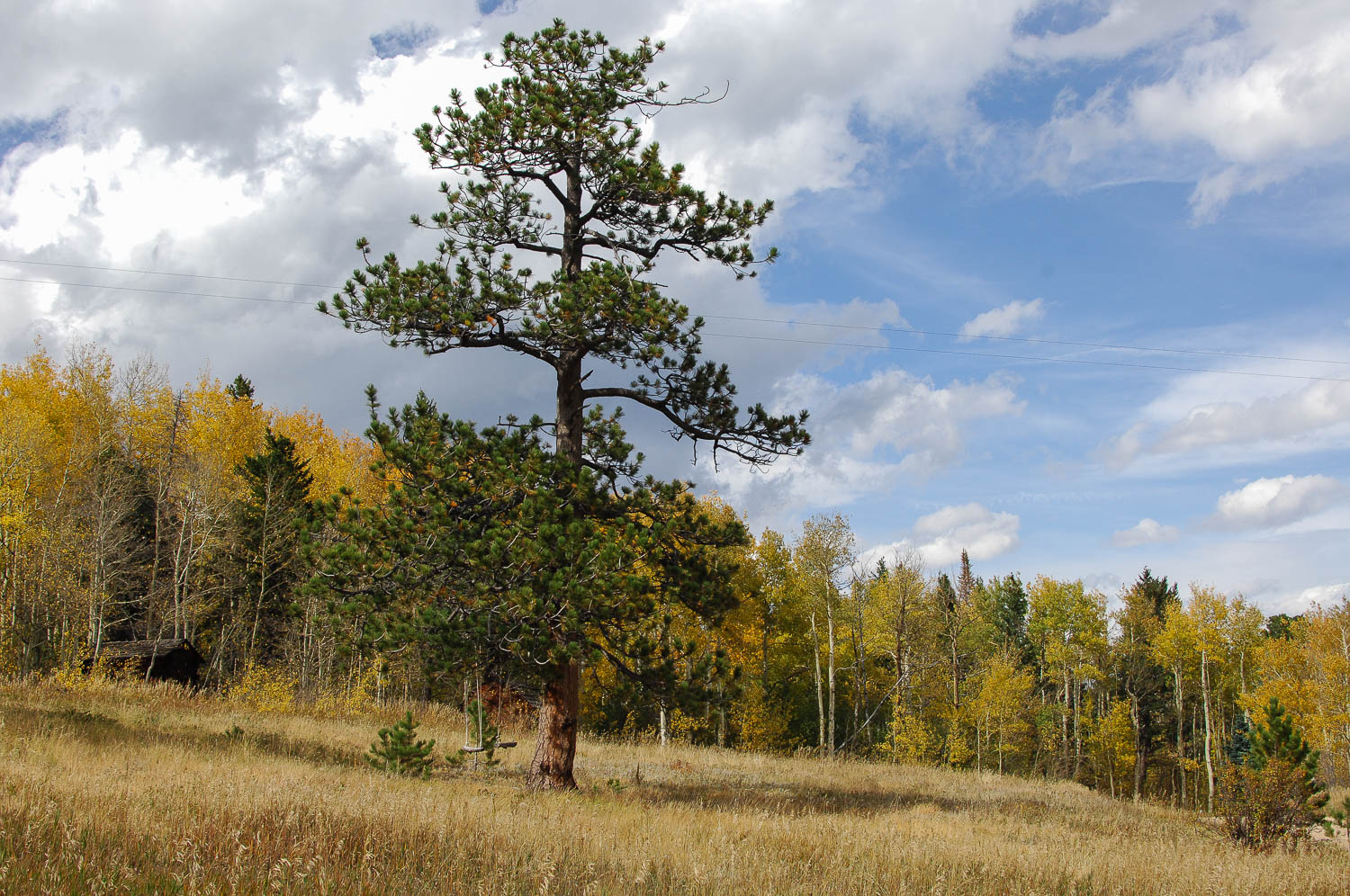 And this was what Jessi, Tina and myself came across when we went for a bit of an explore on the Saturday afternoon during some free time: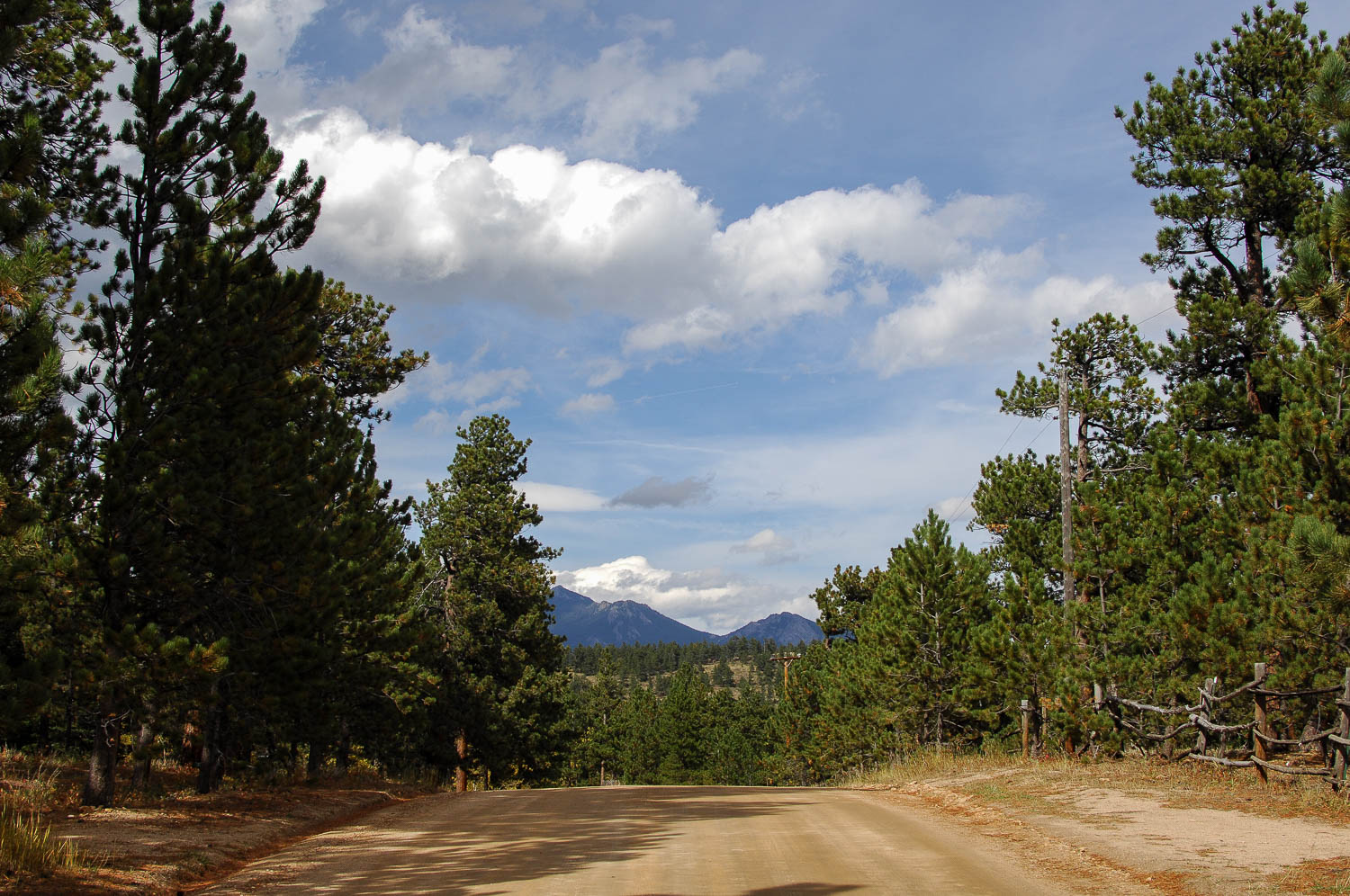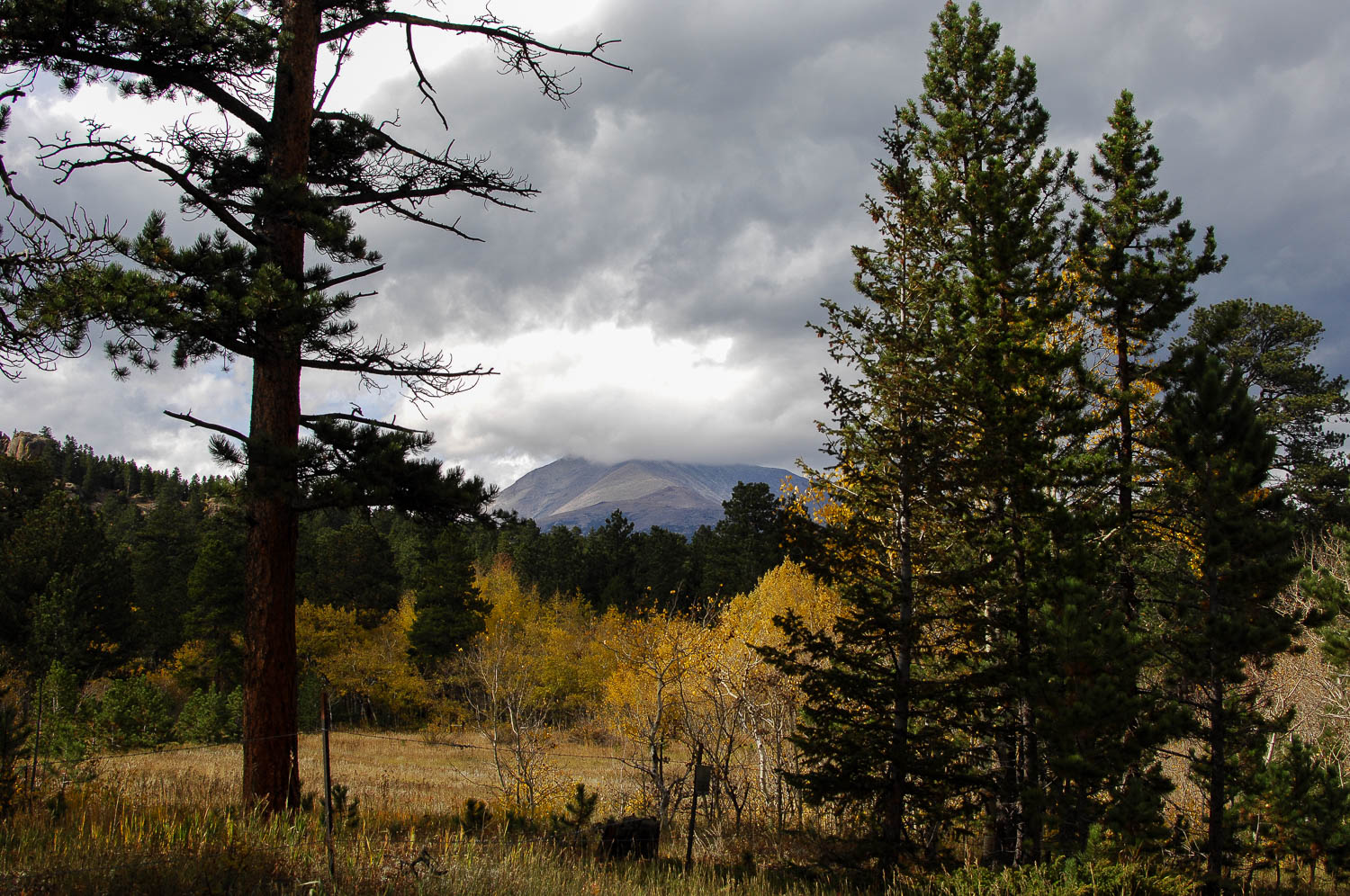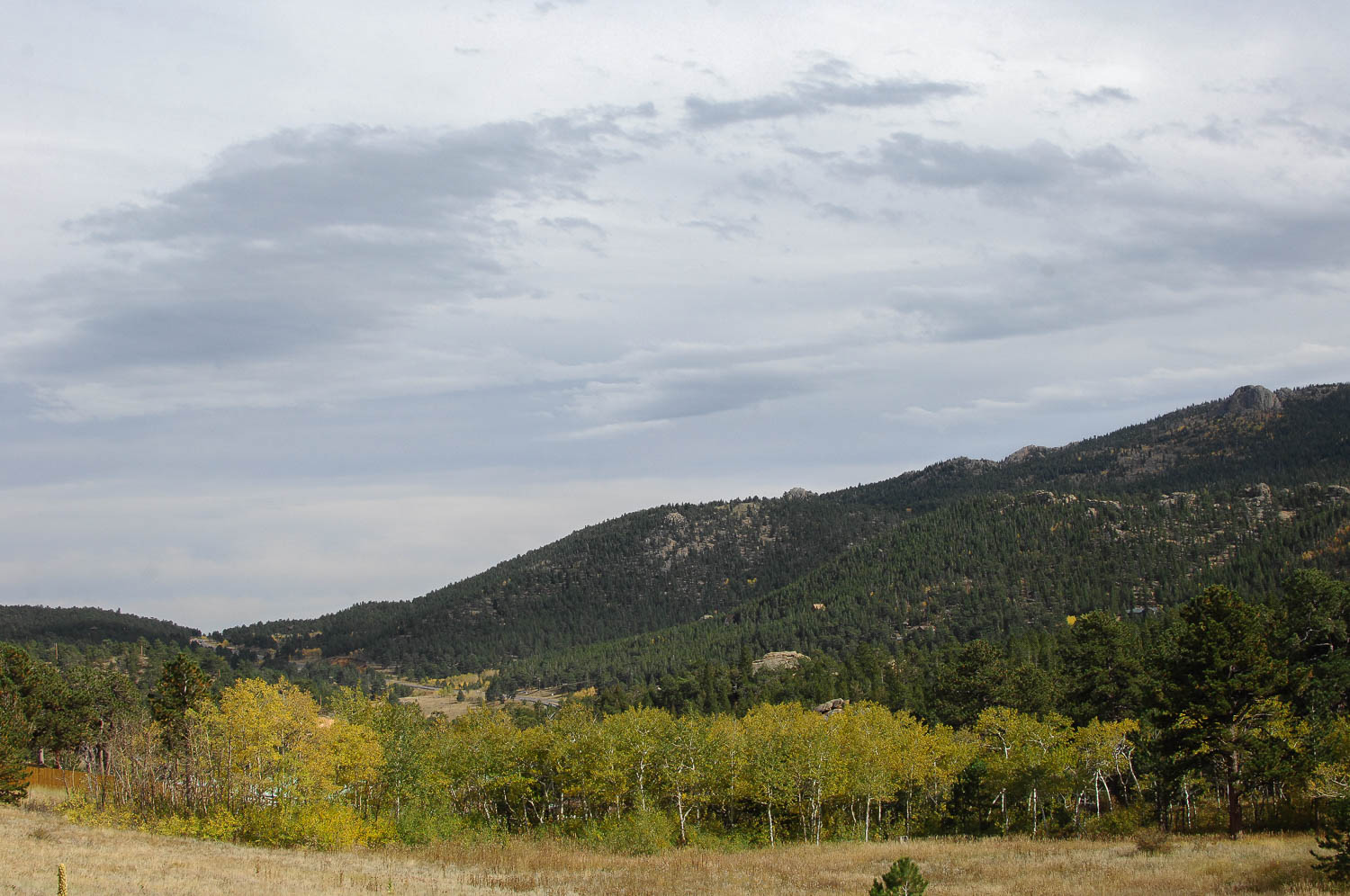 It really was the most incredible, indescribable experience and I loved every single second of it, even the hard bits.  I have no idea whether any of our paths are going to cross again in person – I really hope they do! – but I do know for sure that I've made friends for life.  One day I'll go back and take my husband and girls with me so they can experience the magic of the mountains as well – I'd really love that.
There are plenty more posts to follow, about my time in Denver, all three photoshoots, and more.  So watch this space as now I've started I probably won't be able to stop 🙂