As a child, I wasn't really all that adventurous. I preferred reading books, drawing and writing stories to going off into the wilderness exploring. My Mum and Stepdad and I would go out for walks on a Sunday (the deer park on Stanmore Common was my favourite), or head to a garden centre, but that was the extent of my outdoors experience. Perhaps it's because I'm an only child and didn't have brothers or sisters egging me on? Maybe. Plus, the outskirts of London don't really lend themselves to the kinds of adventures I'd read about and longed for in my favourite books (Swallows & Amazons and The Famous Five for example).
So, long story short, when I was compiling my '40 Things Before I'm 40′ list earlier on this year, I realised that I'd never, ever climbed a tree. That was it – it had to go on the list because it was something I'd never done and I think climbing a tree is an experience that everyone should have at least once in their life!
Now that I'm older I LOVE getting out and about in nature, and going for long rambles in the countryside. As a family, the husband, the girls and I often go for walks in the woods. We're lucky enough to live very close to Cannock Chase, a designated Area of Outstanding Natural Beauty. We make frequent visits to Birches Valley, Seven Springs (which we fondly call The Stepping Stones Walk) and Milford Common. Over the summer we discovered some lovely woods just off the trail from the Canalside Farm Café in Great Haywood which happens to be home to plenty of trees just begging to be climbed.
We went there last weekend and after my husband, my stepdaughter and my dare-devil middle daughter had all had a go I decided I might as well join in and tick another item off my list. We chose the 'Ladder Tree' because it really is perfect for someone like me doing something for the very first time.
(Photos taken by my husband)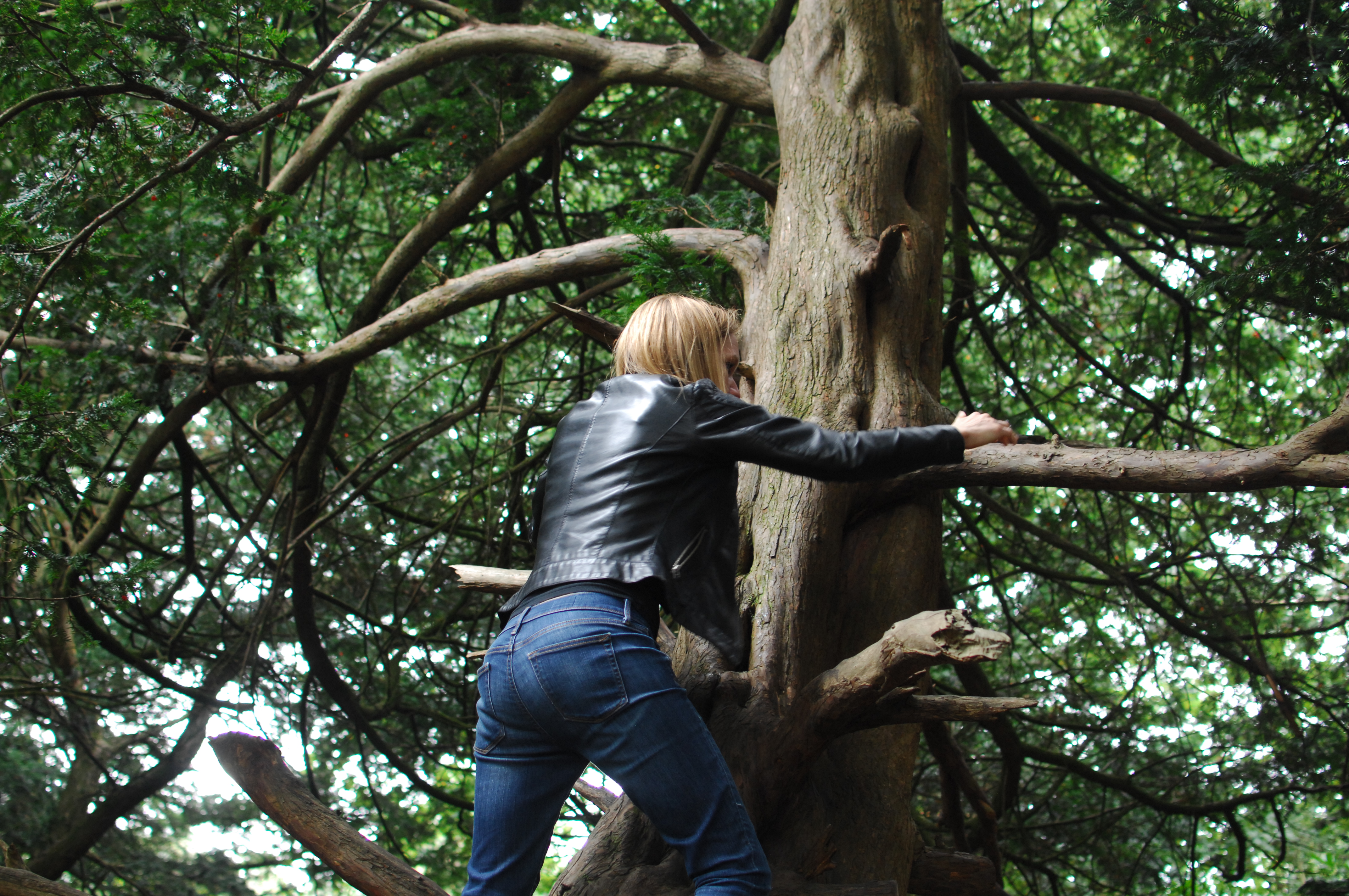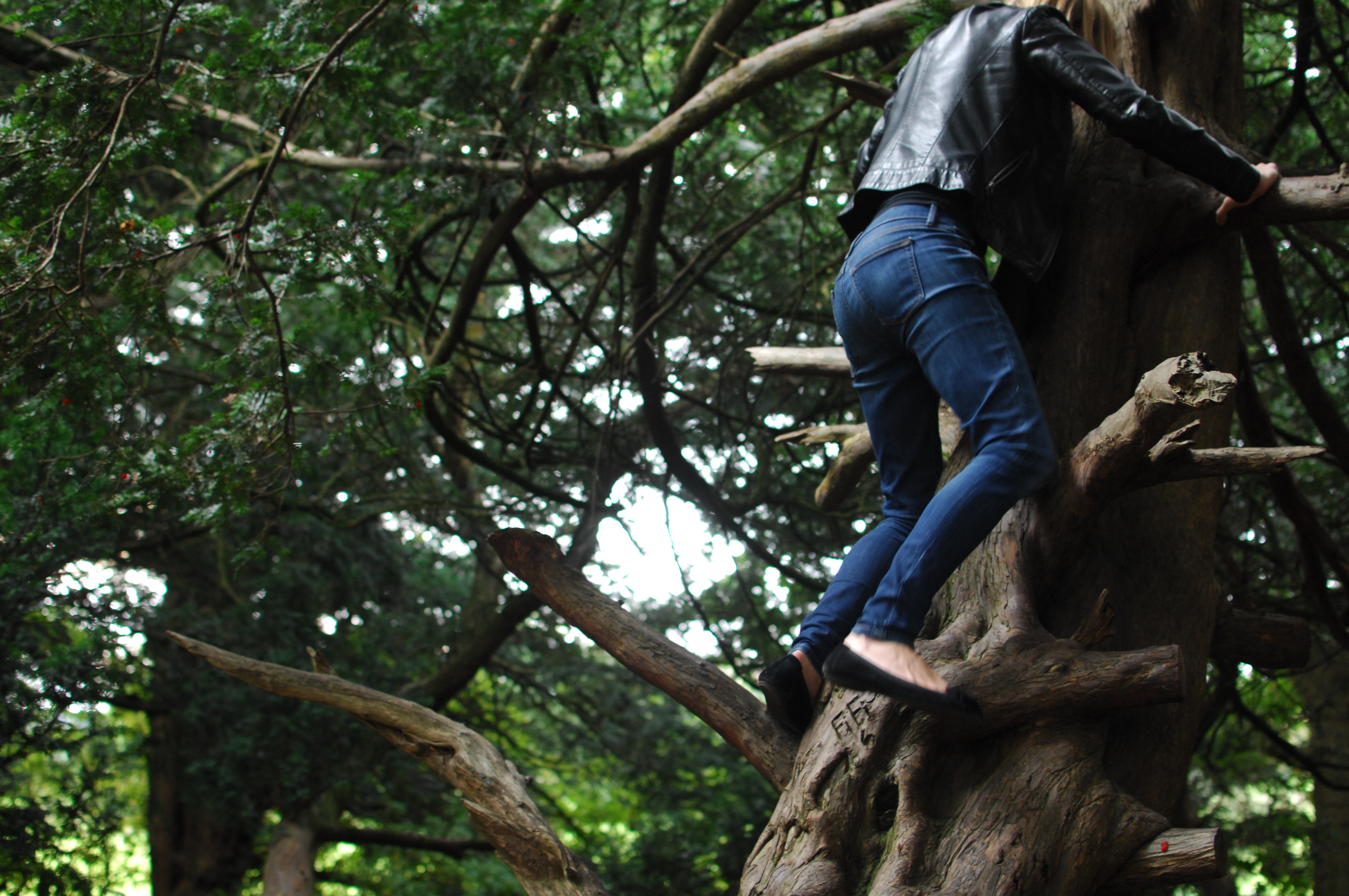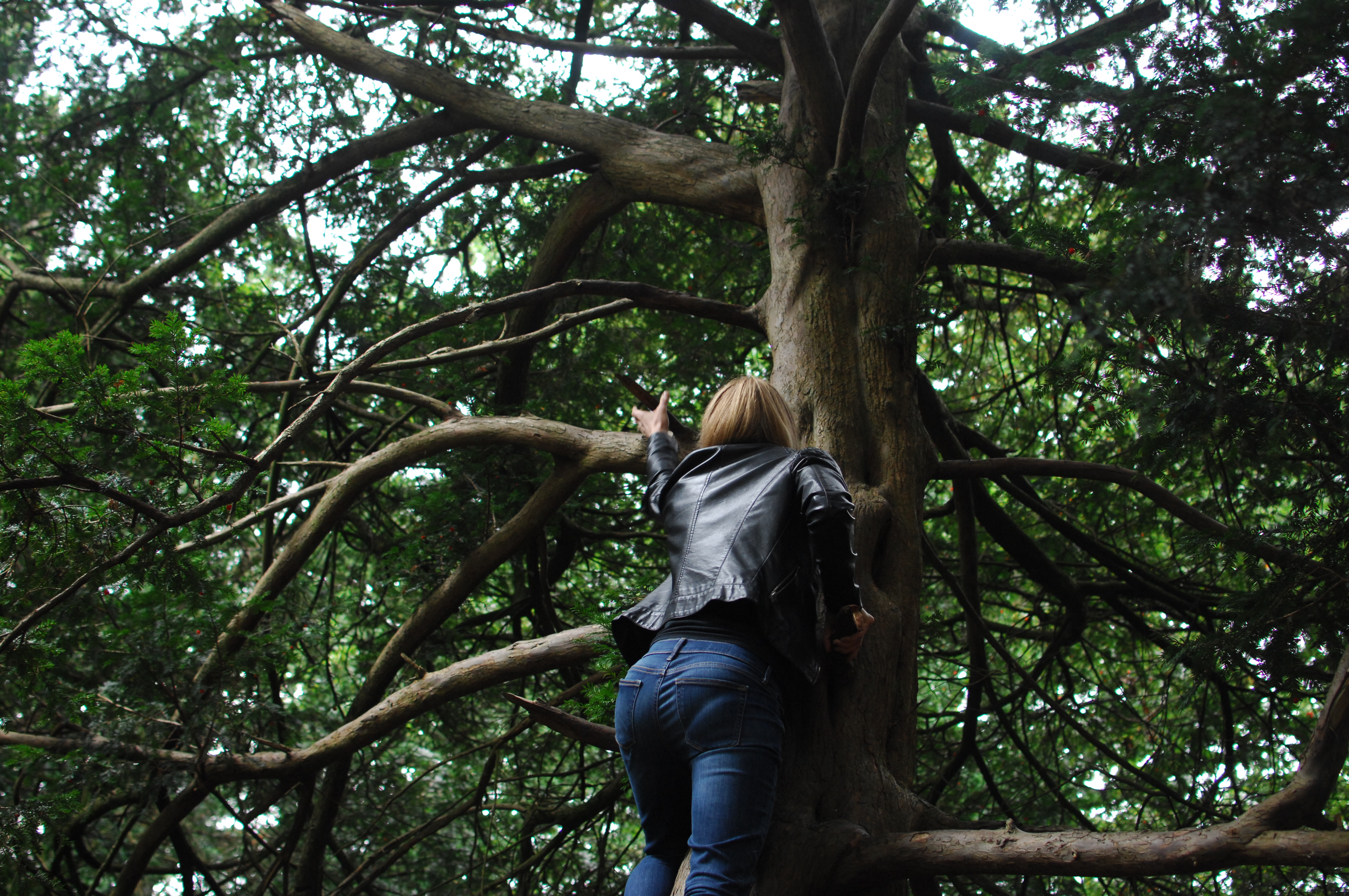 To put it into perspective as these photos don't really show the scale of how tall the tree was, here is my husband at the top of the tree:
It was just a bit of fun but actually I'm quite proud I did it. I'm ok with heights (after all, I've done abseiling, a bungee jump and a skydive in my time), but they're definitely not my favourite thing in the world (I have been known to go a little bit wobbly at the tops of escalators on the Underground in London!).  And anyway, that was all over a decade ago when I was travelling and I've got out of the habit of challenging myself physically with things that scare me. Now that I'm a sensible* (*boring) Mummy I'm not supposed to do daft things like climb trees.
Although it was a relatively simple thing to do, it's reminded me that I can break out of the safety of the routine that I've created for myself. And I hope it's shown my girls that I'm more than they thought I was and that even when you're a grown up you can still be a bit fun and crazy and take a few risks.
Onwards to the next adventure!