Back in October, which seems forever ago now, we had to choose which three high schools we wanted to put down on Ella's application for placement this coming September.  Firstly, I still can't quite believe that my baby, the one who made me a mother, is going to high school in less than six months time.  I think I'm in a little bit a lot of denial.  And secondly, it was a pretty eventful time for us to be making big choices like that.
There are six high schools in our town (plus a few fee-paying ones which we don't want her to go to – I am absolutely against the ridiculous amount of pressure that gets put on pupils to achieve) and the open evenings for them all spanned the short space of a couple of weeks.  It just so happens that those couple of weeks were right in between me getting back from my solo trip to Colorado (and being seriously jet-lagged) and us preparing for our trip of a lifetime to Florida (think manically working to hit job deadlines, packing, organising homework from school to take with us, trying to keep super-excited children at least a little bit calm plus everything else that goes into the last few days before a holiday).  Throw into the mix the fact that we also had family staying from overseas, after school clubs and sporting events to attend, the husband's irregular work shifts and the logistics of it all ended up being a bit of a nightmare.
Still, we made it to the four out of the six high schools that we were most interested in, had the tours, met the teachers, asked the questions and, the day before we flew to Florida, we put in the online application.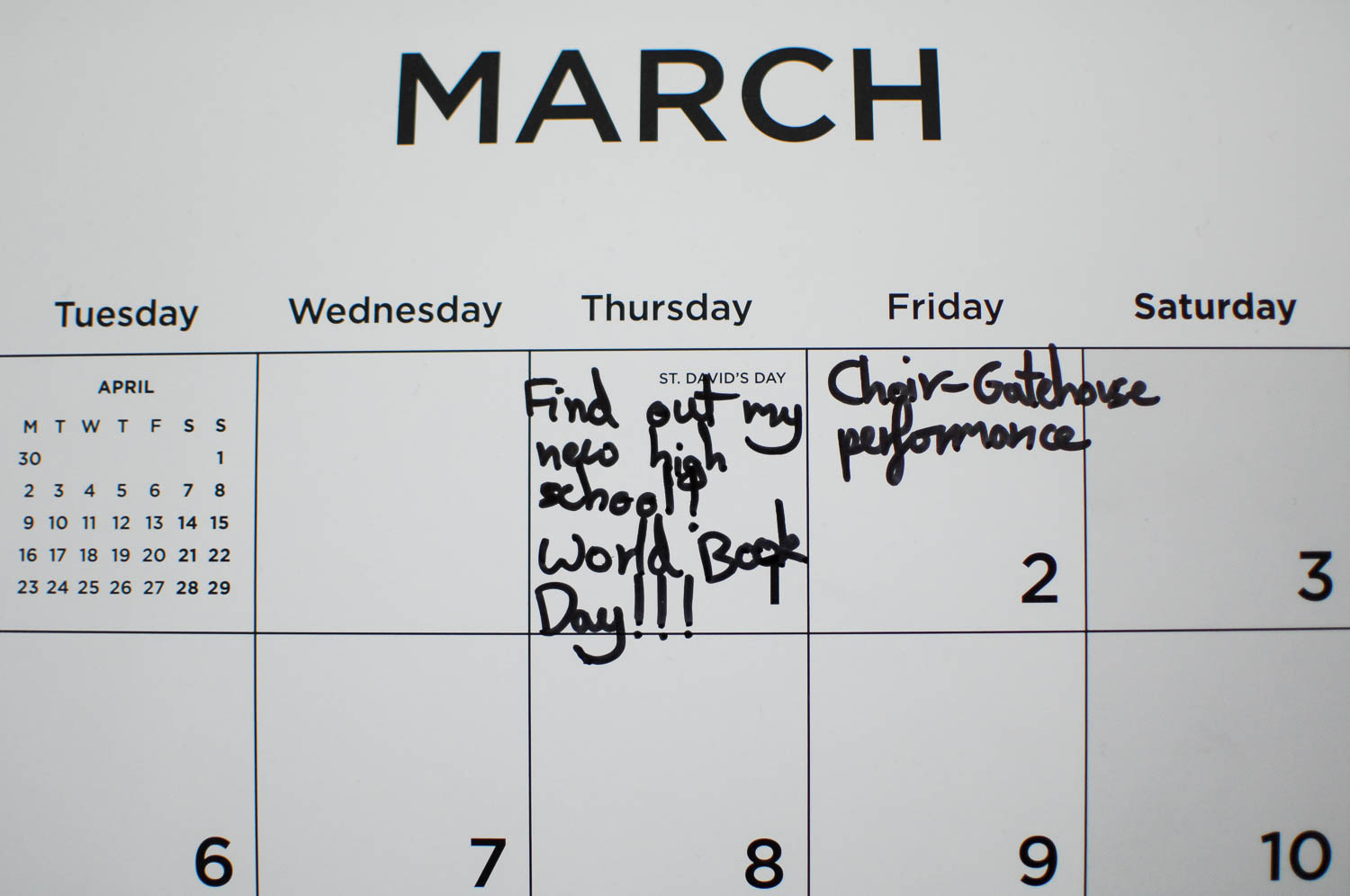 After a little discussion Ella and I had no trouble agreeing on which three high schools she wanted to put down on her application, though we disagreed on the order of the second and third choice.  However, I firmly believe that it needed to be her final decision and I knew that she had her reasons, which were important to her, for wanting to put them in that order.  And so I bit my lip, kept quiet and let her choose.  We knew that we had virtually no chance of getting into her first choice – we live too far from the catchment area and it's always oversubscribed – but we thought it was worth putting down just in case as we'd both really liked the school.  She crossed her fingers for her second choice, and I crossed my fingers for her third choice (even though I knew she would almost certainly be given the second choice high school as it's where most of the children from her current primary school end up going.)
Fast forward through our holiday, various birthdays, Christmas and the start of a new term all the way to February, and Ella started counting down the days to 1st March, the day she would find out which high school she had been offered a place at.  The day arrived, I opened the email and saw that she had been offered her third choice of school.  Inwardly I felt relieved, and let out the breath that I felt I'd been holding since October, as it was the school that I genuinely felt she would be happiest at.  But when I told her the news and watched her face fall, disappointment etched across her expression, I knew that we'd need to see what options we had.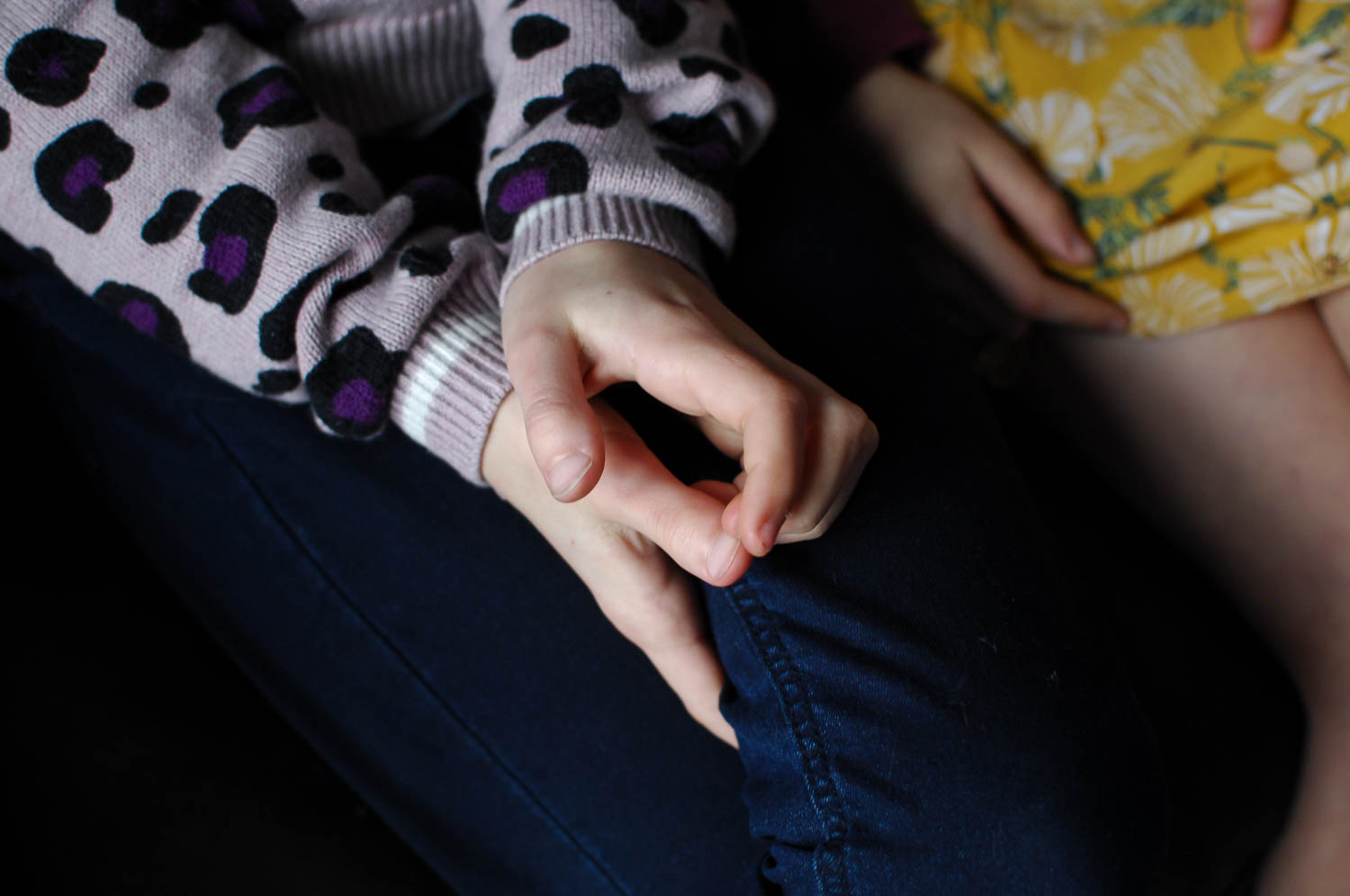 I have to admit, being offered her third choice was a shock.  Historically, everyone from her current school ends up going to her second choice high school.  When I spoke to her teachers about it they said it was unheard of – there had been really high levels of refusals and only a few who applied for it from their school had got in.  They put it down to three large, brand new housing estates that had been built, plus an influx of army families who had been placed at the nearby base meaning that the demand for a place at the school far outweighed the spaces actually available.
We absorbed the news and tried to come up with a plan as to what to do next.  Ella wanted to be at high school with her friends, some of whom had got into the school she wanted to, plus it offered a particular subject that she really wants to study at GCSE.  On the downside, there was no library and it's an absolutely vast high school (as in, just her year group would be the same size as the entire school that she is currently at).  Whereas the place she'd been offered, at the school I liked more, she wouldn't know very many people and they didn't offer the subject she wanted, though there was a lovely library, the school is about half the size of the other one and it just had a really good feeling about it.
In the end we decided that the best course of action was to make an appointment to re-visit each school, without the chaos of an open evening, to be shown around on a more personal basis and take advantage of the opportunity to ask as many questions as we wanted, all whilst seeing the school actually in action as it would be if she attended.  We figured it would enable Ella to decide once and for all whether she would be happy sticking with the high school she'd been allocated or whether she wanted to appeal and risk trying to secure a place at her second choice high school.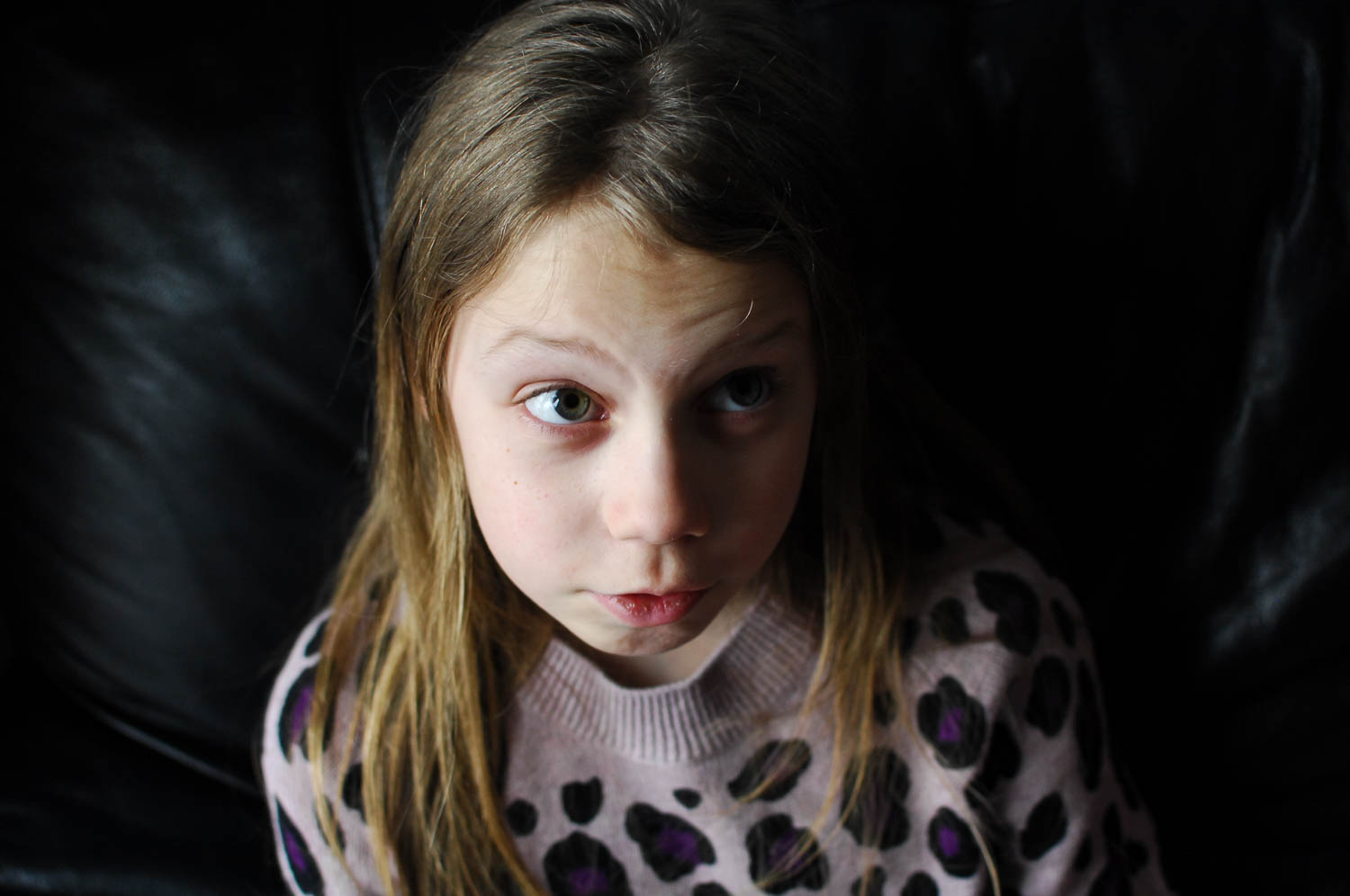 Satisfied with our plan, it was a surprise to receive a phone call from the admissions team the very next morning.  "There's been a mistake," they apologised.  It turns out that there were actually eighteen extra spaces available at the second choice high school and Ella had been allocated one, meaning that we were in the lucky position of being able to choose between two good schools for her final placement.  She did a happy dance and I quietly fretted about what to do, eventually deciding to stick with the original plan of going to re-look at both schools and then let her decide.
I'm so glad we did.  I still loved high school number three – it just had a good vibe about it – and Ella still wanted to go to high school number two.  She drew up a list of pros and cons for each high school and after sleeping on it, made the choice to accept the new offer of high school number two.
I have to admit, I've found it really quite tricky to let her make the final decision.  I've learnt to trust my instincts implicitly since I became a mother and my gut is telling me that school number two is not the right choice for her, that she would be happier at school number three.  It's not about getting good grades or the OFSTED rating of the school at all – it's 100% about where she'll be happiest and able to be most herself.  But, I also know that she's maturing, I understand the reasons behind her desire to go to high school number two, and I have to let her make choices for herself – I wouldn't be doing my job as her mama very well if I decided everything for her.  I have to allow her to grow so that she learns how to navigate this complicated world.  And so I let go of the urge to try and convince her otherwise, let go of the control, let go of my own childhood experiences of high school as best as I could and encouraged her as much as possible to follow HER gut instinct.
She starts in less than six months, a tiny fish in a (very) big pond: making new friends; finding her way around; creating a space for herself and learning a whole heap of new stuff.  And whilst there are two whole seasons to pass before that first day comes around I know that this next stage is about preparing her – getting uniform, practising the bus route home and giving her the space to talk about her excitement, her expectations, her worries and anything else that she might be feeling.  I really want her to go into this next stage with a positive attitude and looking forward to the next five years of her life rather than dreading it.  It's a big transition and an important one that we're all going to need to adjust to as a family. It's a little daunting* (*exciting/terrifying) doing it for the first time and I'm trying to remember that nothing is forever, that it's important to keep moving, to keep evolving so that our littles can grow fully into the ace humans that they're becoming.