In direct contrast to July, August has been a much-needed slow month.  We've not done a lot during the summer holidays, mostly spending plenty of time at home just pottering about the house and running errands locally in town.  It's been wonderful in many ways (spending so much time with the girls just reading, playing board games, baking and taking trips to the park), and challenging in others (I much prefer being busy and out & about doing stuff and having adventures).  Lessons to be learned in there for sure, though I haven't quite pinned down exactly what they are yet.
Here are all the little things I've been loving lately throughout August…
READ
The first half of August was brilliant reading-wise, although I've not picked up a book at all for the last couple of weeks.  I'm finding that I really struggle to decide what to read next once I've finished a book I particularly enjoyed and almost need to give myself a bit of time to clear a story out of my head before I begin something new.
First I finished 'Little Fires Everywhere' by Celeste Ng, which I started whilst we were on holiday in Italy at the end of last month.   I absolutely loved it: the detail and thought that went into each character and backstory; the slowly unravelling storyline; and the way it made me feel throughout the time I was reading it (and for several days afterwards).  It made me think very deeply about my parenting and the kind of mother I want to be.  I even underlined several passages in the book that really spoke to me, which for me is unheard of in a fiction book – that's usually reserved for work-related books and travel guides.
I've been a steadfast rule-follower throughout my entire life but this book helped me see that sometimes my need for control and desire to follow the self-imposed rules that I place on my children is stifling them (and me) far more than I realised.  I saw my own daughter in Izzy and myself in Mrs Richardson and, in truth, it was a bit of a wake-up call.  And yet I connected deeply with wild-and-free Mia too – particularly the excerpts about photography and what it means to her.  I feel that there's a version of her residing in me as well and this book somehow helped me find a little bit more of her.
It did leave me with lots of questions at the end… Does Izzy ever find Mia?  Where do Mia and Pearl end up?  Does Pearl ever meet her father?  What happens to Bebe and May-Lin? What happens to the Richardsons?  Does Mrs Richardson ever see Izzy again?  Is there going to be a follow up book?!
After finishing 'Little Fires Everywhere' I went straight out and bought 'Everything I Never Told You' – Celeste Ng's first book – and devoured two thirds of it the very next afternoon, finishing it breathlessly just a few days later.  I love getting so swept up in a story that I try and snatch moments throughout my day to read a chapter or two.  I have to say I didn't love it quite as much as 'Little Fires Everywhere', but perhaps I would have done had I read it first (ie: in the order they were released).  Either way, I'm very much looking forward to what Celest Ng's third offering is going to be..
The girls are all avid, enthusiastic readers and probably each clock up a couple of hours of having their noses buried in a book every day (at least).  As a result, it's been a few years since I read out loud to them – something I used to love to do when they were small which simply became redundant as their confidence grew over time.  Lola read 'The Christmasaurus' by Tom Fletcher after being given it as a gift a couple of years ago and enjoyed it so much that she asked for his second book – 'The Creakers' – the following year.  Somehow she just couldn't get into it and so it's just been sat on her bookshelf for months.  Until a week or so ago that is, when she shyly held it out to me, crawled onto my lap and asked if I'd read it to her.  My heart nearly burst with happiness and we've been reading a chapter most evenings ever since.  I've noticed that Ella and Mimi often sidle into the lounge and curl up on the sofa next to us whilst I'm reading and listen too and it's honestly the best part of my day.  I'm thoroughly enjoying the story so far – "bum gas" had us giggling like lunatics!
WATCHED
Somehow we've managed to make it to the cinema as a family twice this month!  It might possibly be to do with the weather taking a slight turn towards the autumnal (ahem, several days of torrential rain) during these last couple of weeks of August.  The girls had been wanting to see 'Incredibles 2' and the husband and I were keen to watch 'Christopher Robin'.
'Incredibles 2' was ace – full of action and very funny, though I have to say I didn't really like the 'Dads can't cope when they're left to hold the baby' storyline, even though I liked the 'powerful women' message.  Idealistic I know but I just wish everyone could been seen and treated as equals in the parenting world – after all, we're all in it together.  We talked about the film all the way home, discussing which superpowers we would each like to have.  (For the record, mine would be to have the power to make everyone happy).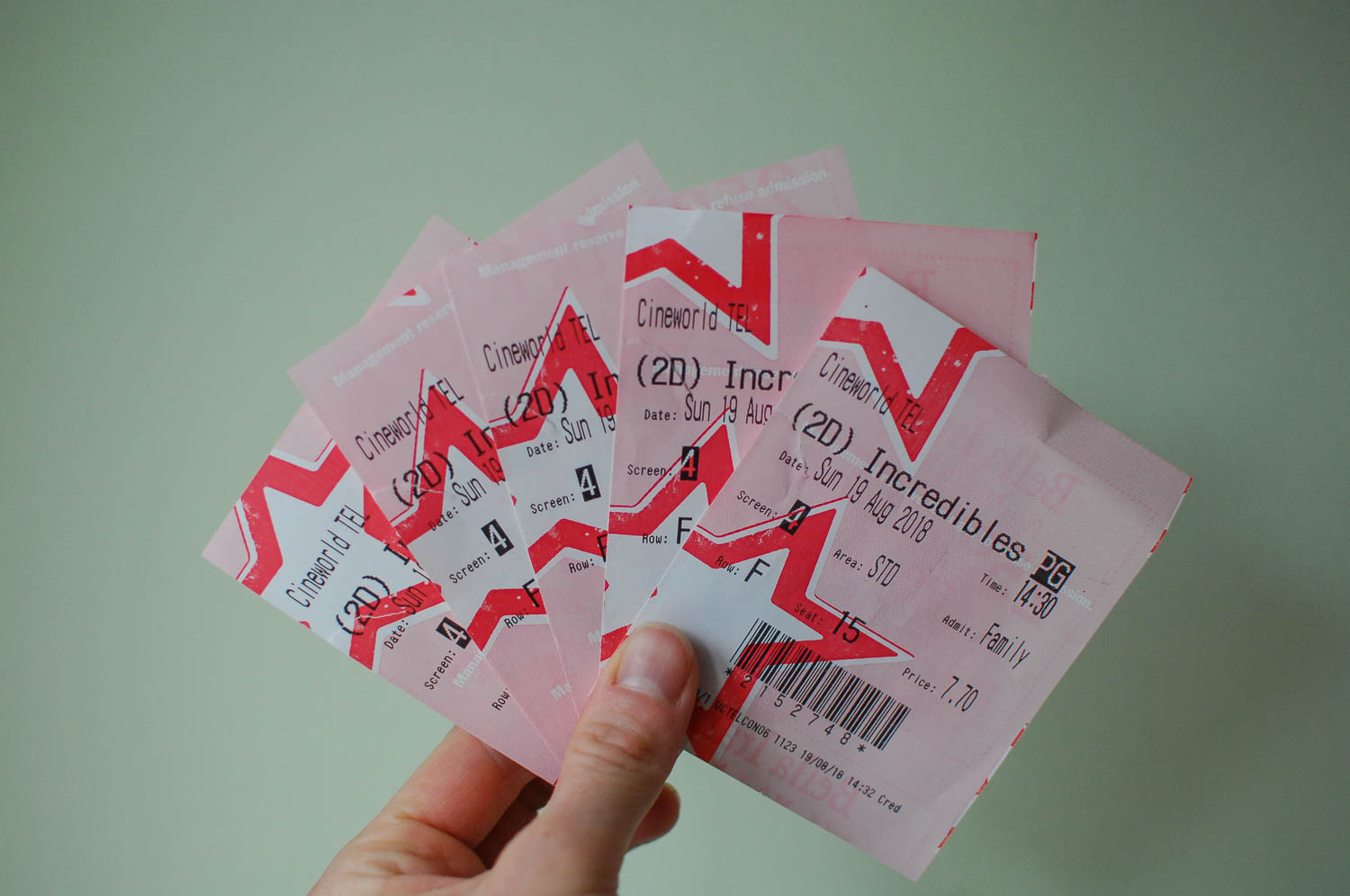 'Christopher Robin' was a lovely little film and I thought that Ewan McGregor was excellent in his portrayal of the now adult lead title role.  I have many happy memories of watching Winnie the Pooh on video at my Nana and Grandad's house on a Sunday afternoon when I was small and the husband has a soft spot for the silly old bear as it was the teenager's favourite obsession when she was teeny.  We weren't quite sure what our girls would make of it as they've not really grown up with Winnie the Pooh like we did.  As it turns out they thoroughly enjoyed it and we spent the rest of the afternoon figuring out which of us would be which character in the film (apparently I'm Piglet, because I worry so much).  I got such a wave of nostalgia whilst watching it and it's definitely one we'll be getting on DVD to watch again at home.  There are some sweet little quotes and words of wisdom in the film that stuck with me afterwards, the main one being: "I always get to where I'm going by walking away from where I've been" – such a simple life lesson that really makes a lot of sense.
I also watched this video (below) from my beautiful friend Amy, who I met on my solo trip to Colorado last year for Leap Retreat.  We really connected during the three days we were there and we even met up a couple of months ago when she and her family came to London.  Amy is an incredibly talented family photographer and she also creates the most exquisite family films.  This particular one was a family holiday they went on last year to a cabin by a lake in the state of New York and I can't quite explain why but it just gets me right in my heart – the combination of the music, the storytelling, the details she captured… it's just stunning.
Personal Film: Claytons in the Adirondacks from Amy Murgatroyd Portraits + Films on Vimeo.
Creating videos like this is something I would love to learn how to do better – partly so that I can capture our girls' childhood in an even more meaningful way than through the photographs I already take, and also to be able to offer this to families who want to document their time together. Photographs are wonderful in their ability to freeze a moment in time, an expression, an emotion; but video captures so much more – movements, the sound of their children's laughter, unique expressions, all those tiny idiosyncrasies that you think you'll remember but you don't. I've signed up to learn how to do it through a course on Creative Live and I can't wait to get started – I'm planning to watch the videos once the girls are back at school and I'm already feeling inspired and excited about it. It'll definitely form some part of whatever personal photography project I decide to do in 2019.
HEARD
We heard the wonderful news that the teenager passed all her GCSEs with flying colours and is able to do the A Levels she wants to at Sixth Form.  We're all incredibly proud of her as she worked hard in the lead up to her exams and absolutely deserves the results she got.   I can't quite believe that she's about to start the next chapter of her education now – it seems like only yesterday that we were picking her up from primary school on a Friday afternoon to spend the weekend with us.
We also found out that Ella needs glasses.  It was all a bit dramatic and scary – a routine eye test that turned into an urgent referral to the emergency eye infirmary the very next day.  The optician was concerned that there was some swelling of the optic nerve that could potentially be the result of pressure caused by something pressing on the back of her eye (papilloedema).  Thankfully Ella is fine – the optician was just erring on the side of caution and the swelling was just due to her being very short-sighted in one eye.  I can't even begin to describe the relief we felt when we heard that everything is ok (I have a bad habit of letting my mind run away with all the worst case scenarios) and Ella is pretty excited to have glasses, bless her.
MADE
We've been making lots of things in the kitchen this month.  Ella in particular seems to really love baking and quite often we use it as a way to spend one-to-one time together.  First up was some Rocky Road.  When we visited my best friend in Southampton back in May half term she'd made some for the girls to enjoy on our walk through the New Forest and they begged her for the recipe so we could try it out at home over the summer.  It was a hit with everyone and so easy and fun to make – definitely one to add to our repertoire of occasional treats.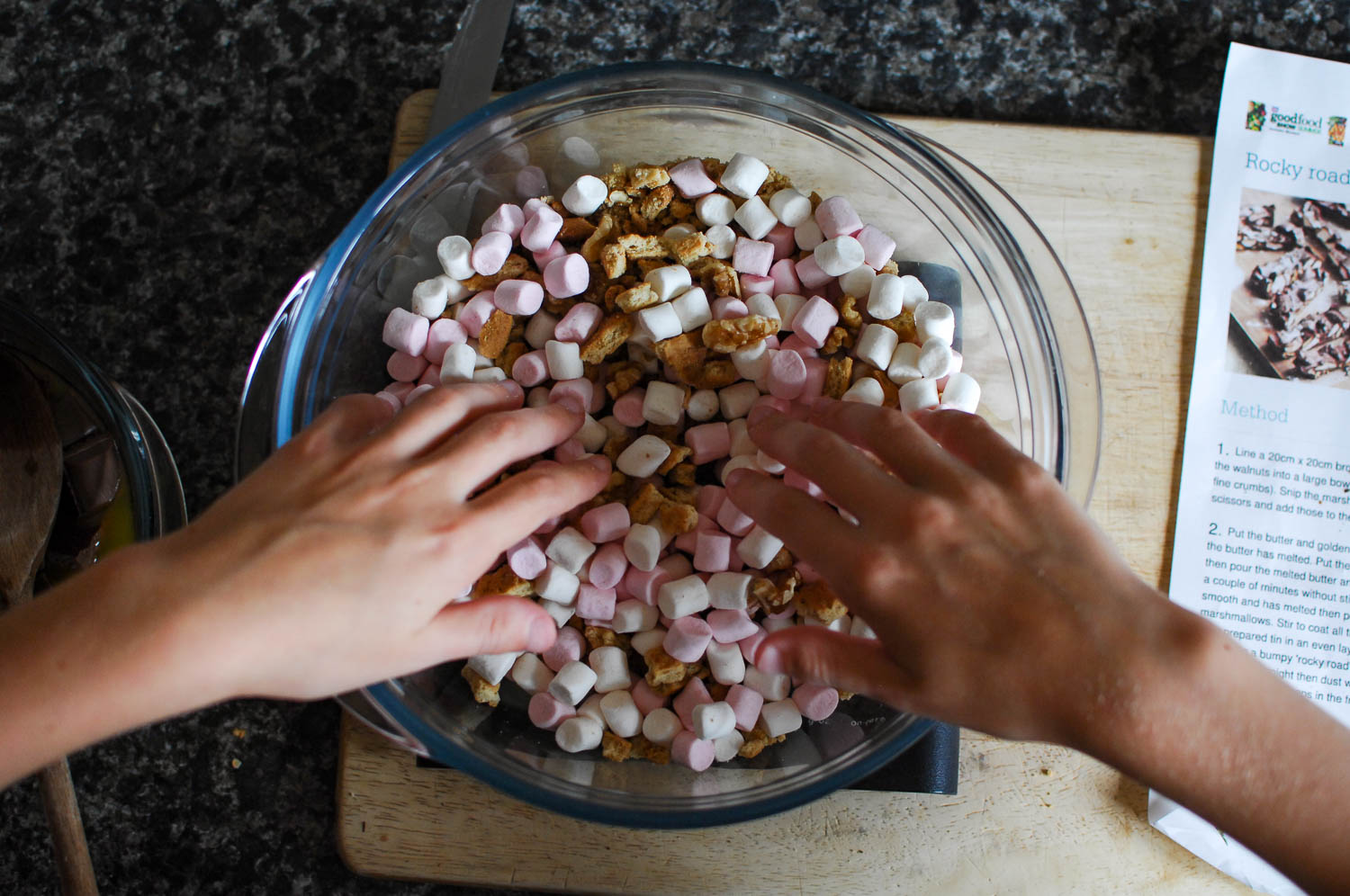 We spent an afternoon foraging for local blackberries (a favourite summer bucket list item) and so we baked a blackberry and apple crumble with our findings.  I always use my Mum's apply crumble recipe and it was so tasty that the whole dish was gone in two days!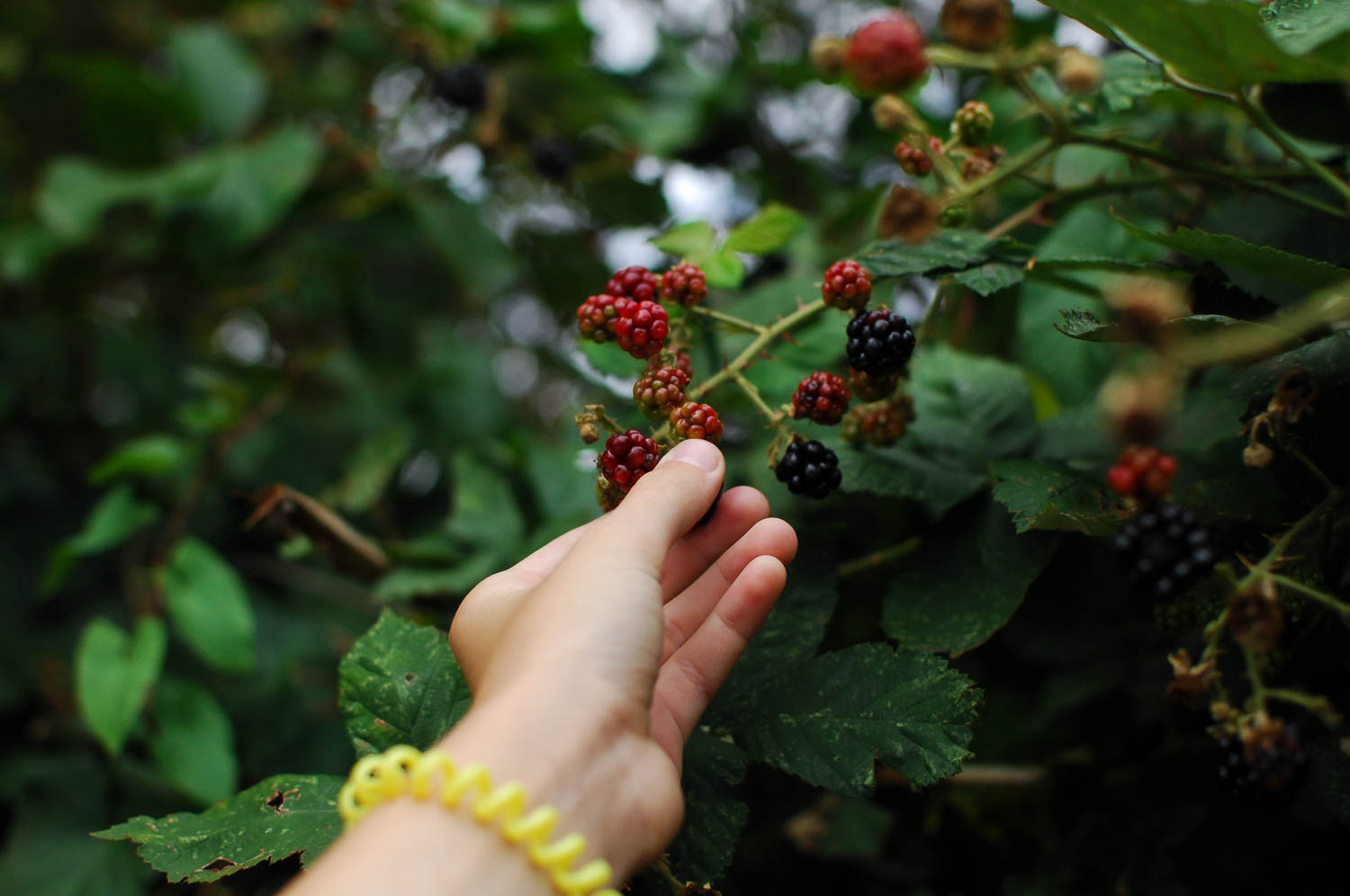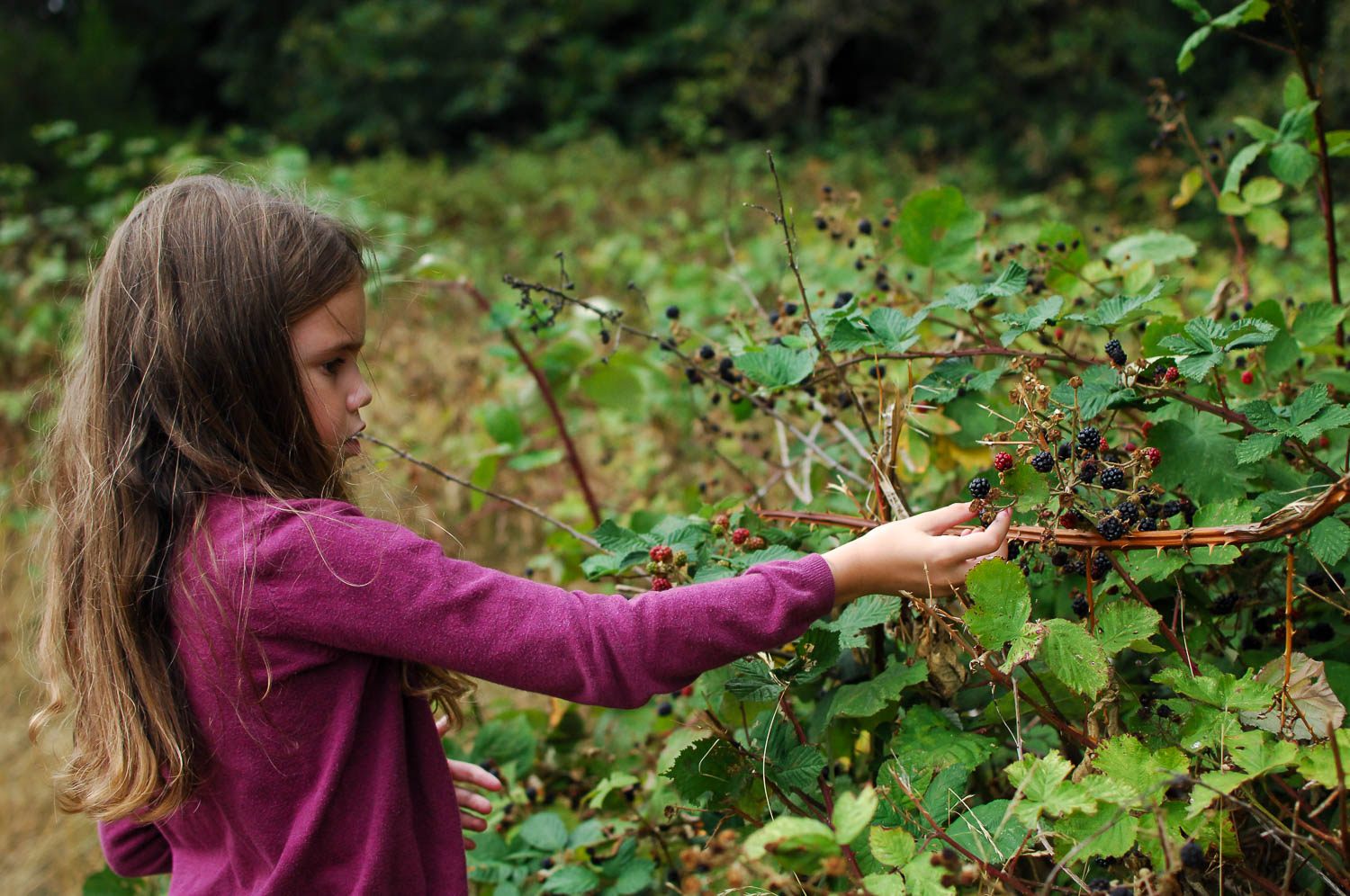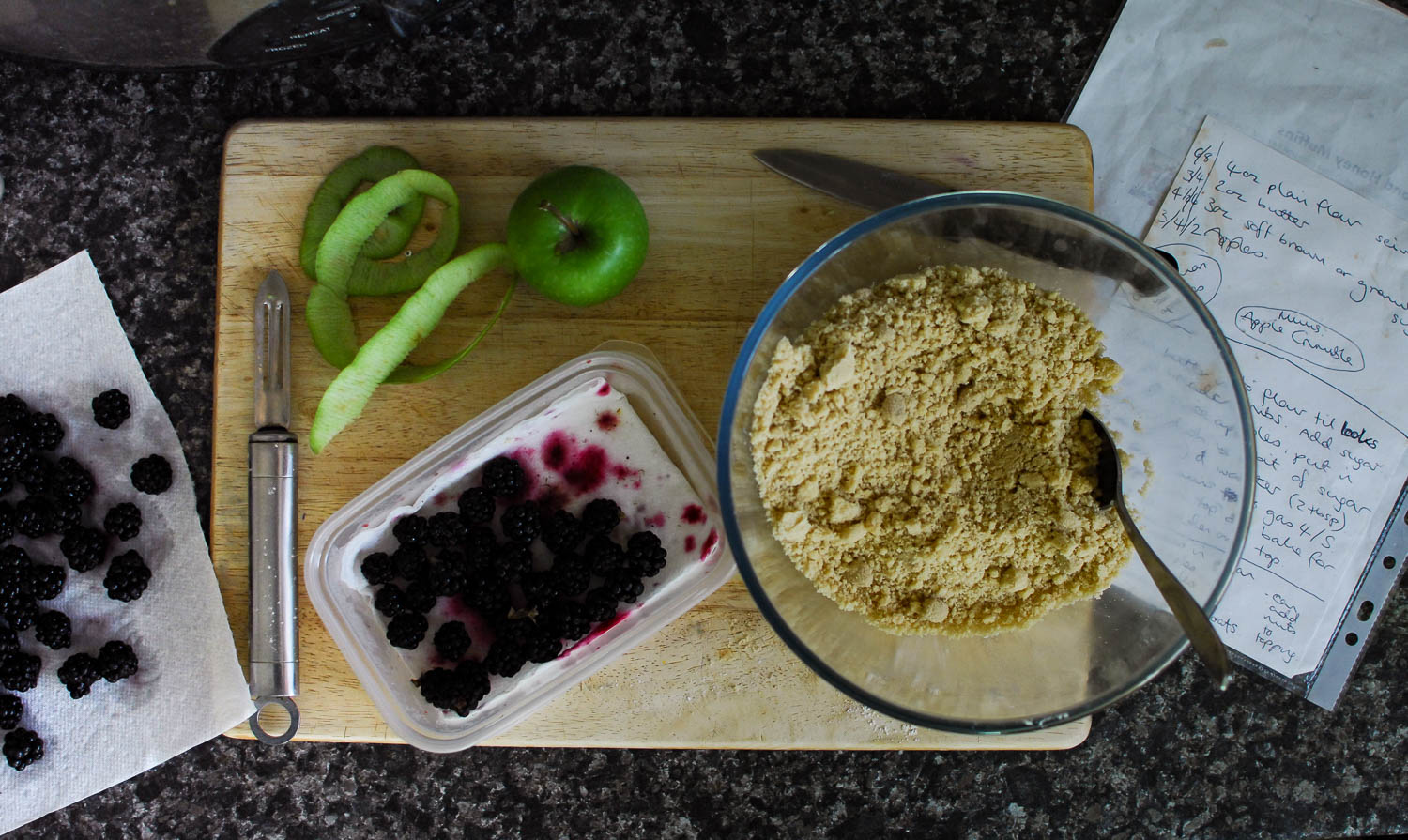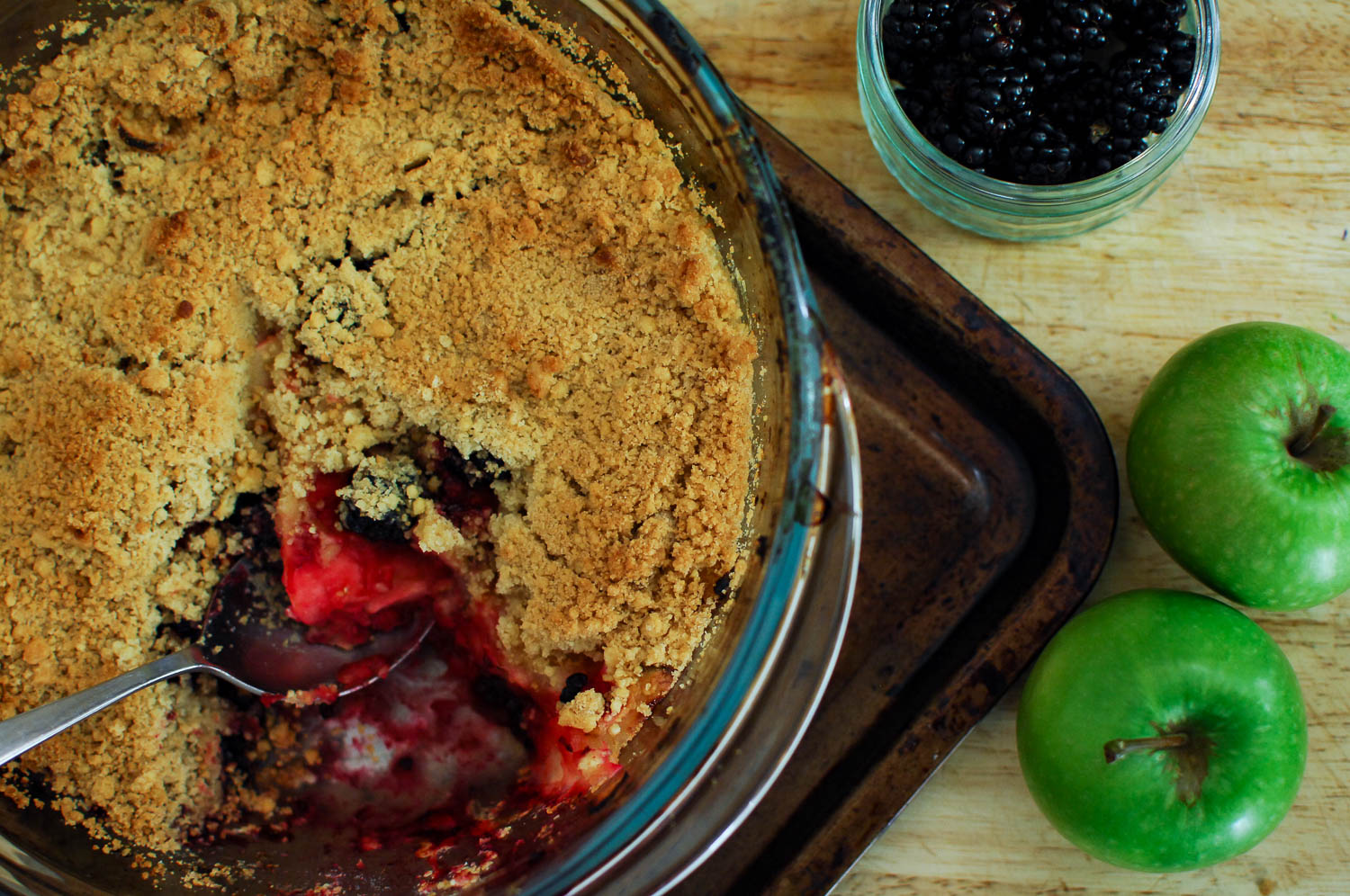 Ella wanted to have a go at baking something all by herself, without any help from me. She chose to make some chocolate cupcakes and they turned out really well – she was so proud of herself.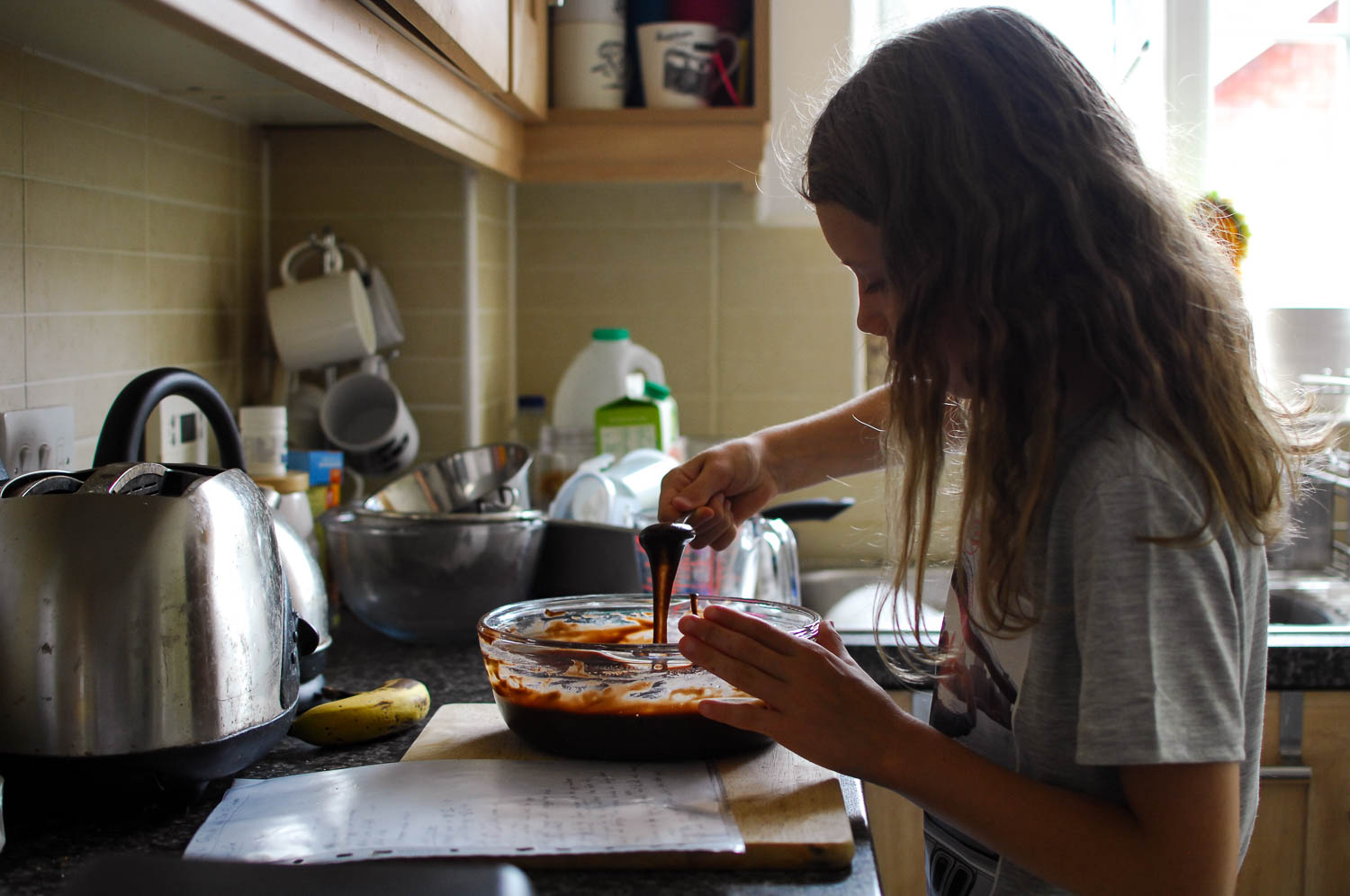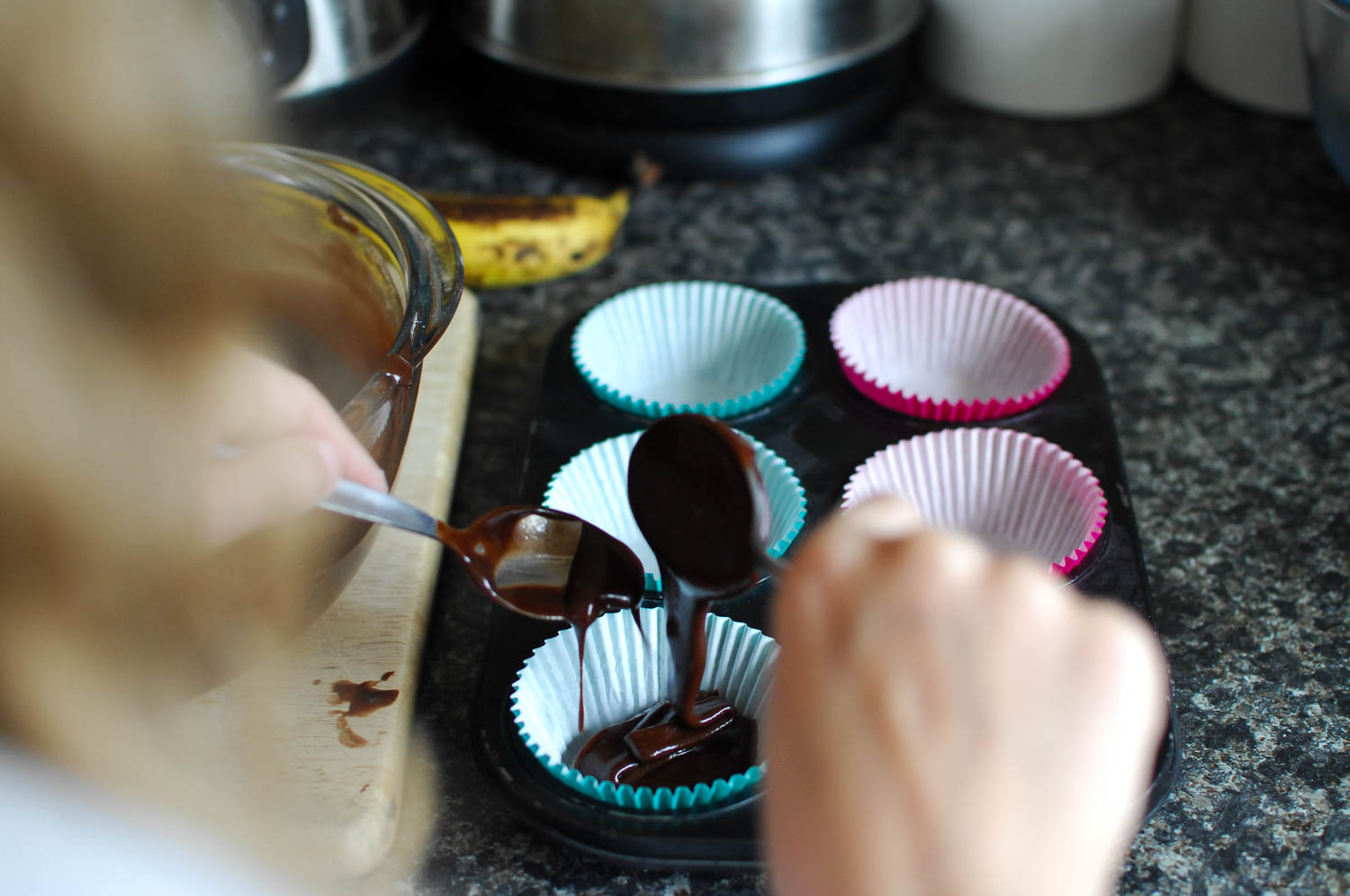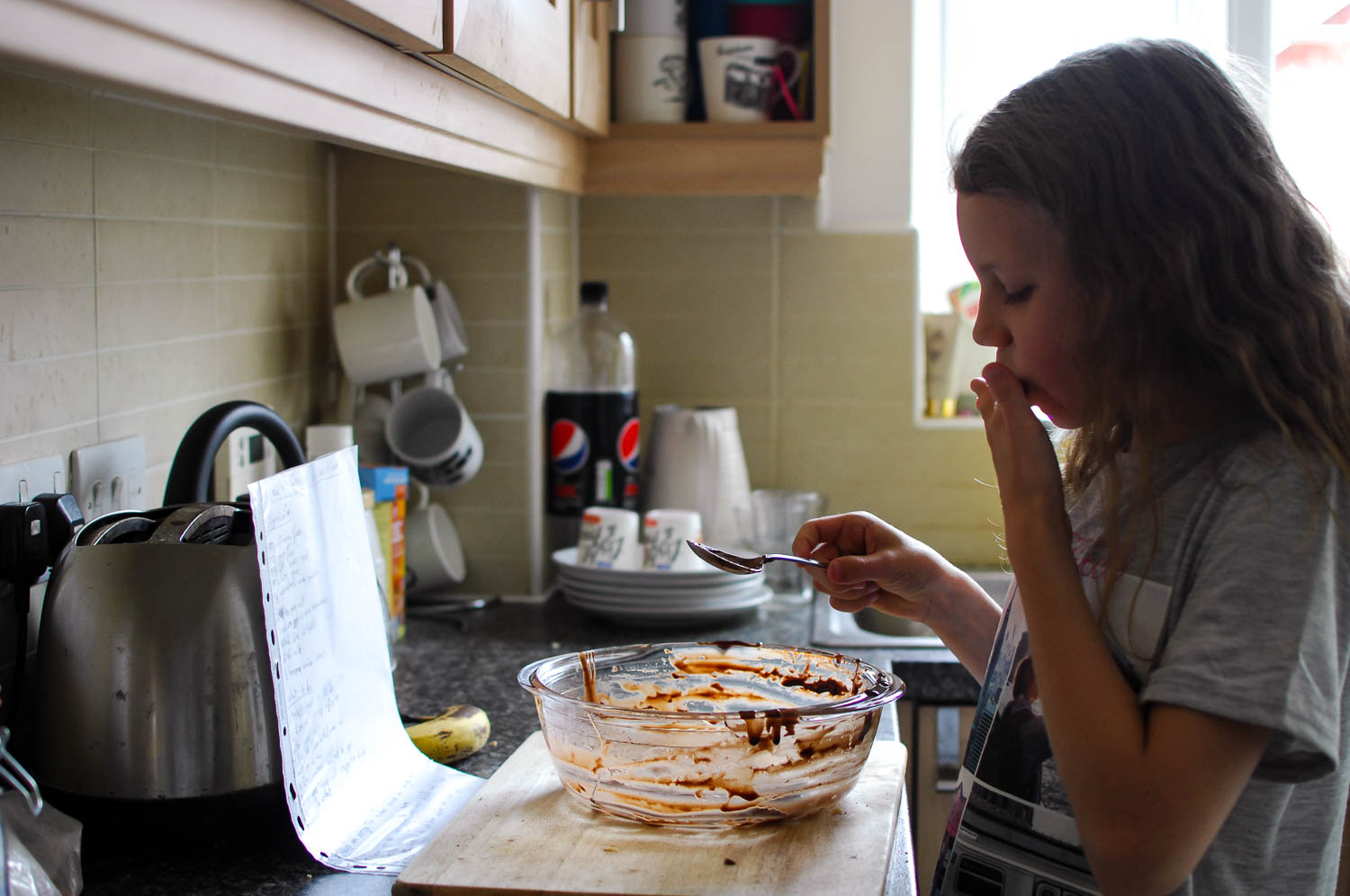 And finally we made some strawberry and white chocolate muffins in an attempt to use up some of the strawberries we picked on our annual fruit-picking trip to Canalside Farm in Great Haywood.  We brought home three enormous punnets and still have loads left!  The muffins turned out well considering I was making adaptations to a similar-but-different recipe and it's one I'll use next year when we have the same glut of fruit from our visit to the farm.
WORE
Sadly I'm back in jeans now that the gorgeous heatwave we've been enjoying since May seems to be over.  There has been a definite hint of an Autumn chill in the air in recent days and whilst I refuse to put the heating on (it's still August!) I have to admit to pulling on a jumper from time to time over the last couple of weeks.  I'm keeping everything crossed that September will bring with it at least a few warm and sunny days where a TShirt and ballet pumps are enough and no jackets or jumpers are needed.  As much as I love Autumn as a season I'm not ready to embrace the cold yet – I've loved the heat so much in recent months and would be overjoyed if it were to stay for a little while longer.
AND FINALLY…
My Mum came to visit near the start of the month.  She normally only comes up for an afternoon or overnight but this time she stayed for two nights and spent the whole weekend with us and it was wonderful.  I loved having her here for longer: she got to spend some quality time with the girls; and we got to have long conversations over dinner in the evenings once the girls were in bed.  We visited Shugborough (National Trust) on one of the days – it's different every time we go and there's always something new to explore.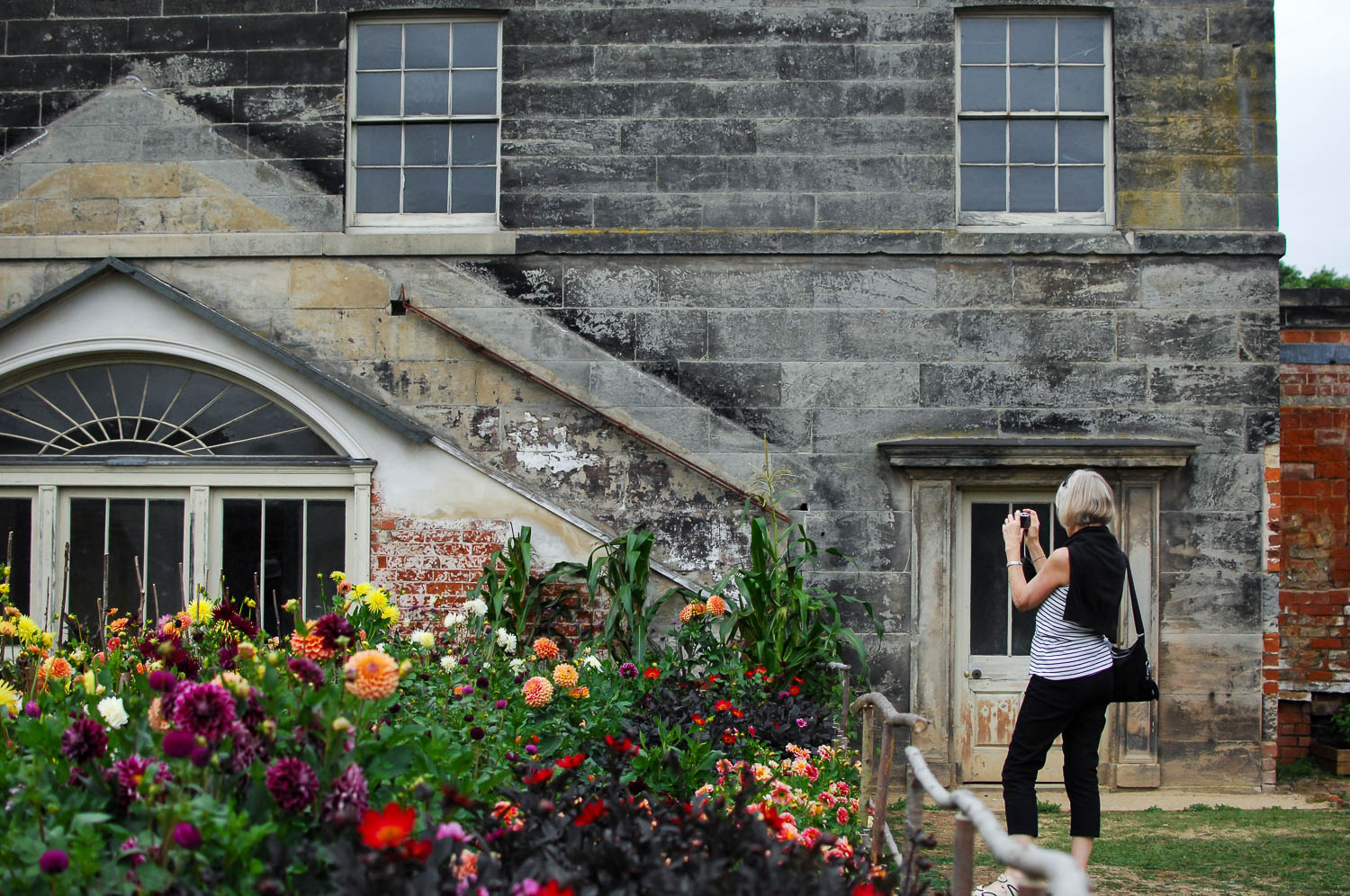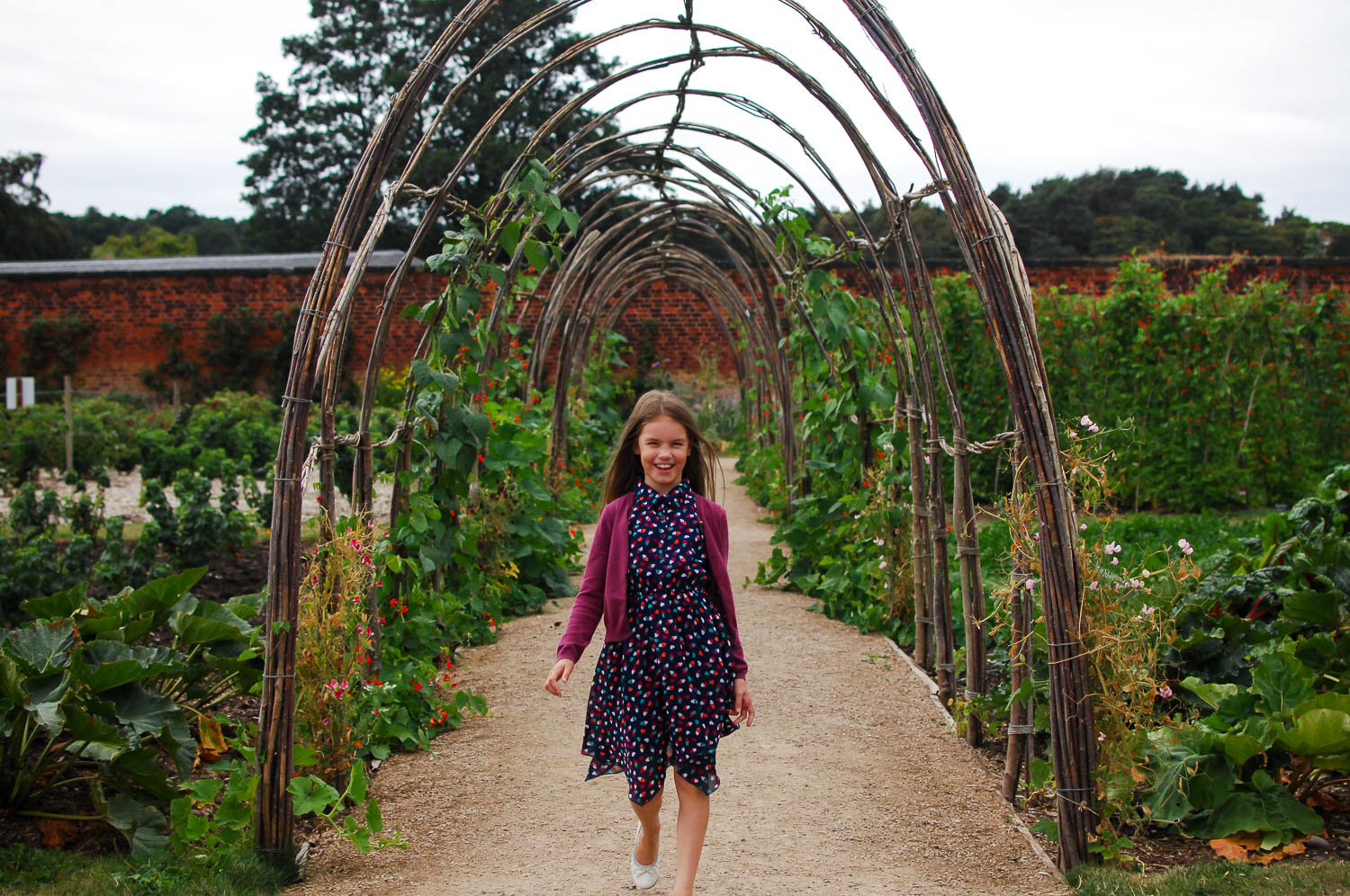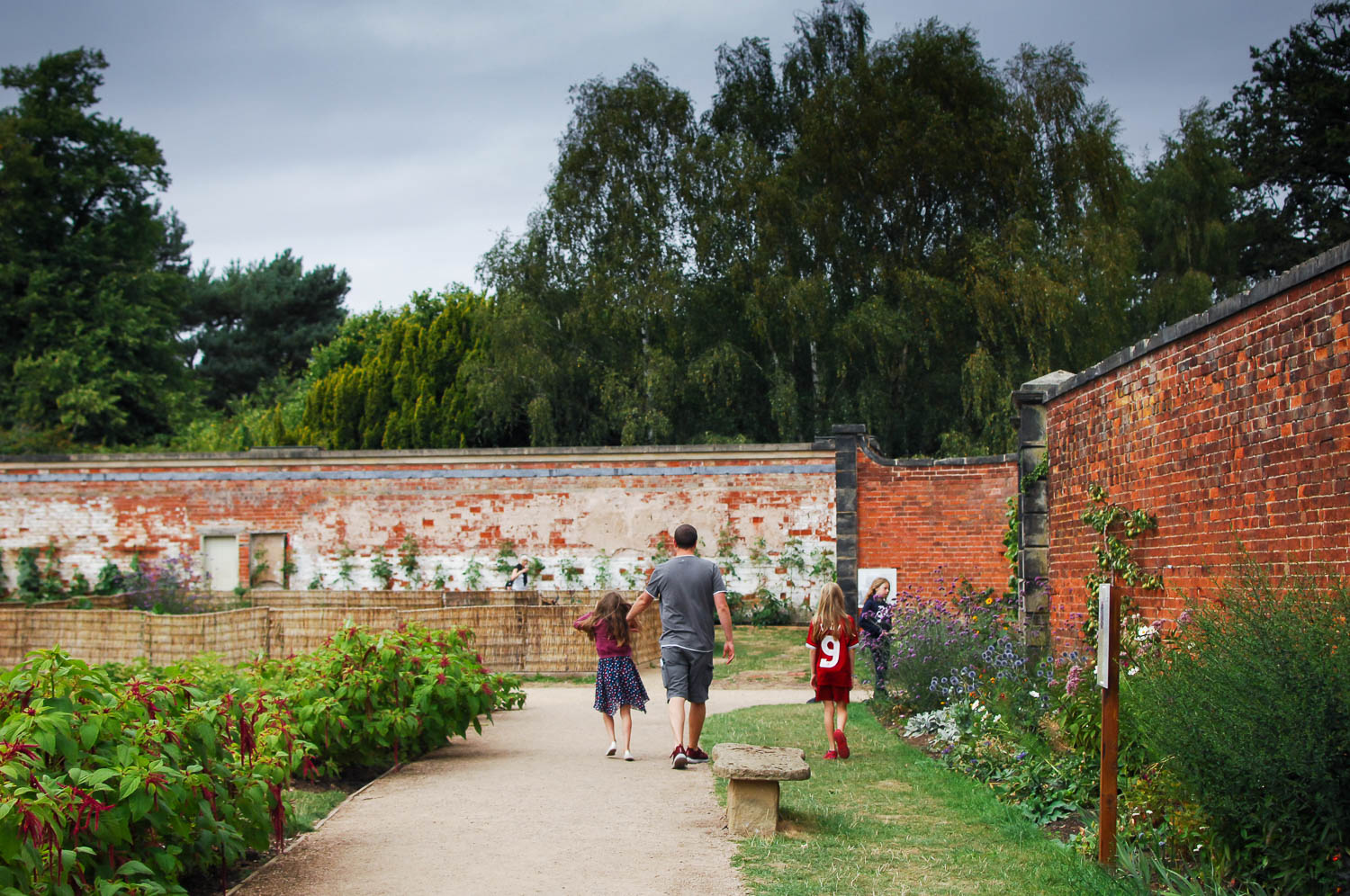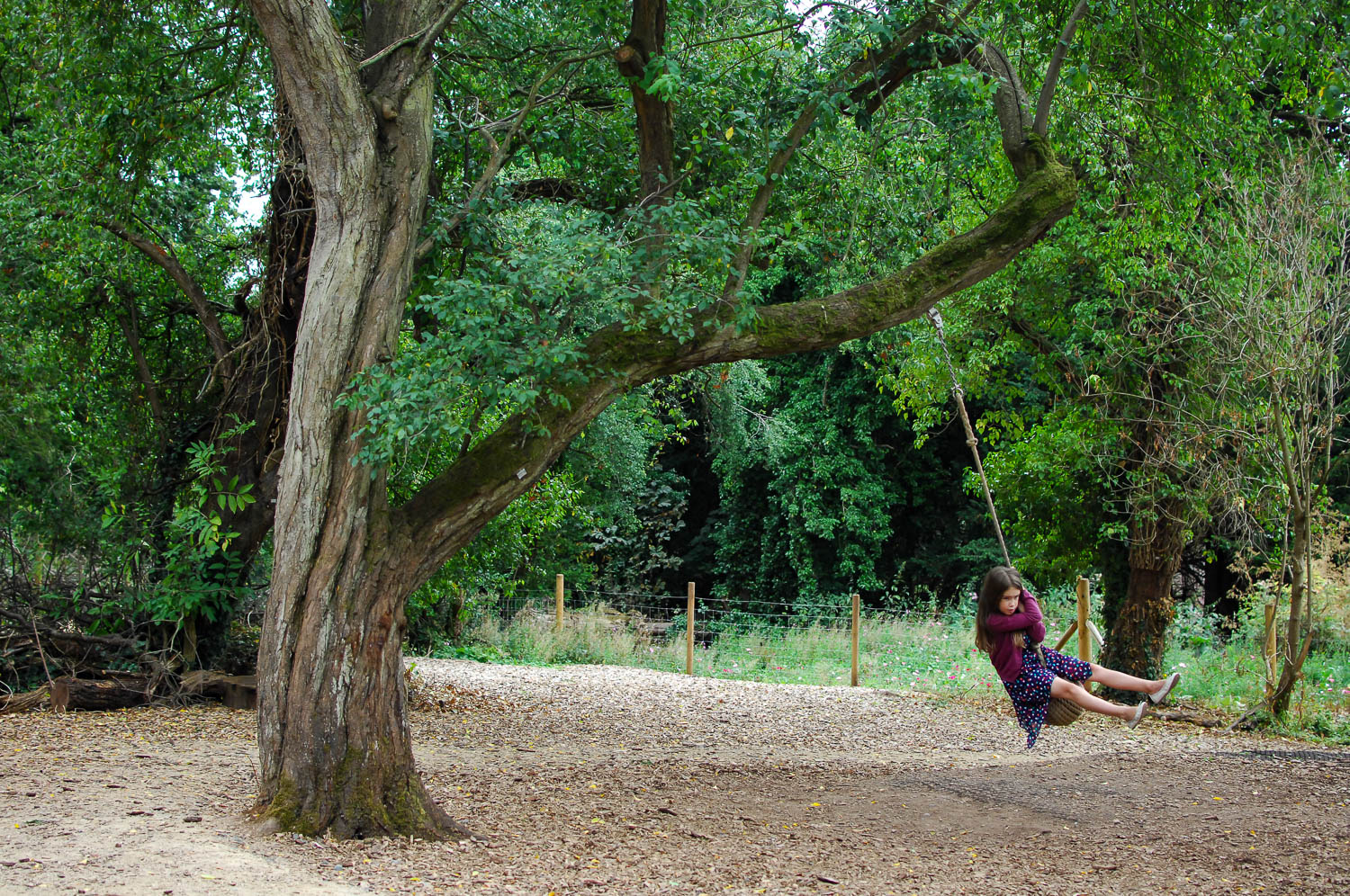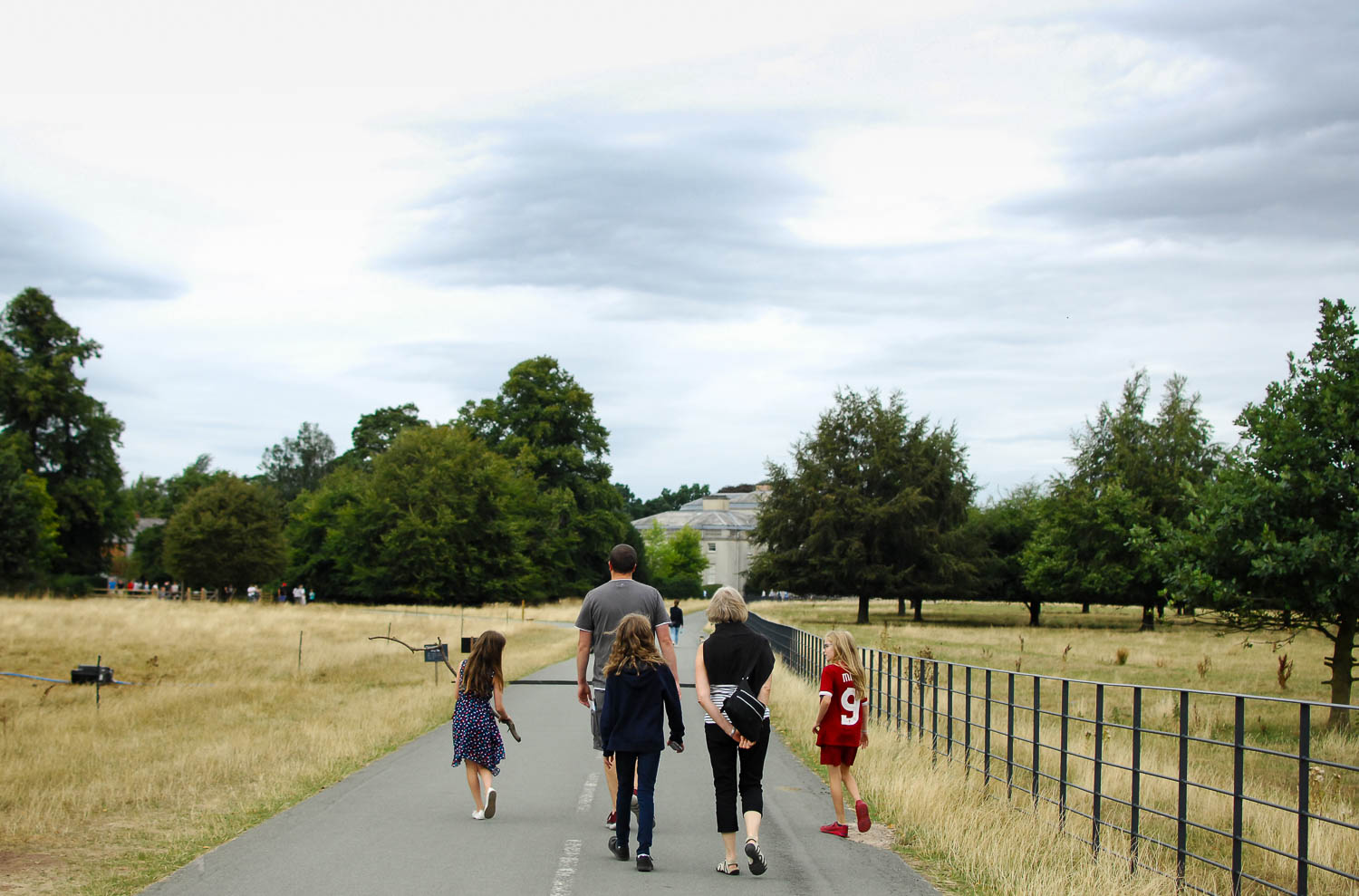 The husband and I celebrated fourteen years of being together with a family day trip to Warner Bros Studio Tour (aka 'Harry Potter World').  We do one big summer day trip every year (last year was Chester Zoo and the year before was Legoland Windsor) and this year the girls chose Harry Potter World.  We've been before a few years ago but as the husband and I are big fans of Harry Potter too we figured we'd tie it in with our anniversary.  We had an absolutely brilliant time (of course!) and loved all the new additions, in particular the Forbidden Forest and the Goblet of Fire.  It was a long day but totally worth it and the girls have talked of nothing else since – I'm pretty sure we'll be going back for another visit in the years to come.
On our way home from Harry Potter World we picked up the teenager (who lives nearby) and brought her home to stay with us for a few days.  We went for a walk along the canal and our annual strawberry picking trip.  The girls loved having her here and were so sad to see her go home again after just a couple of days to collect her GCSE results.  Hopefully it won't be too long after they've all gone back to school that she comes up for her next visit and she can tell us all about her first couple of weeks in Sixth Form.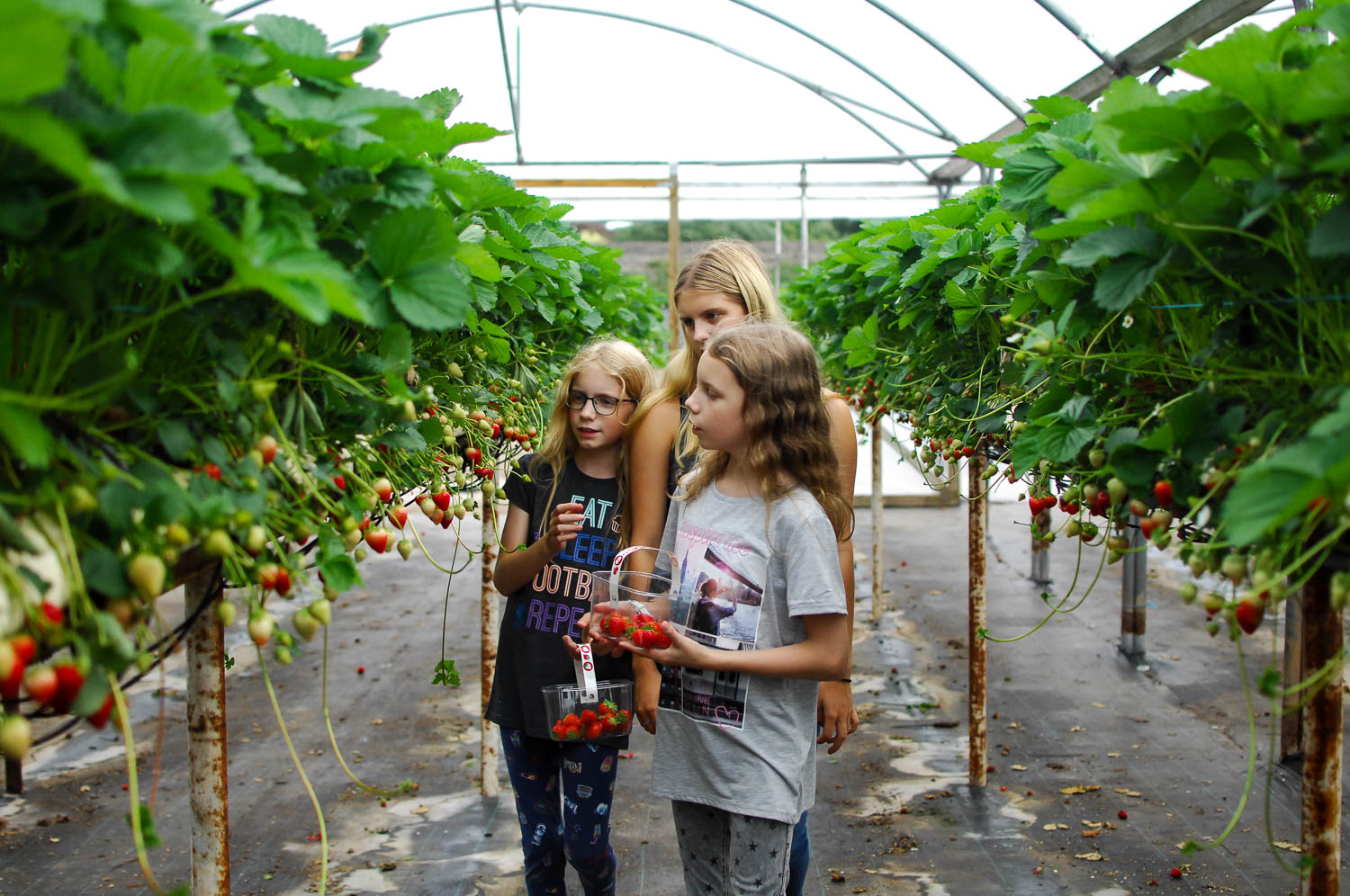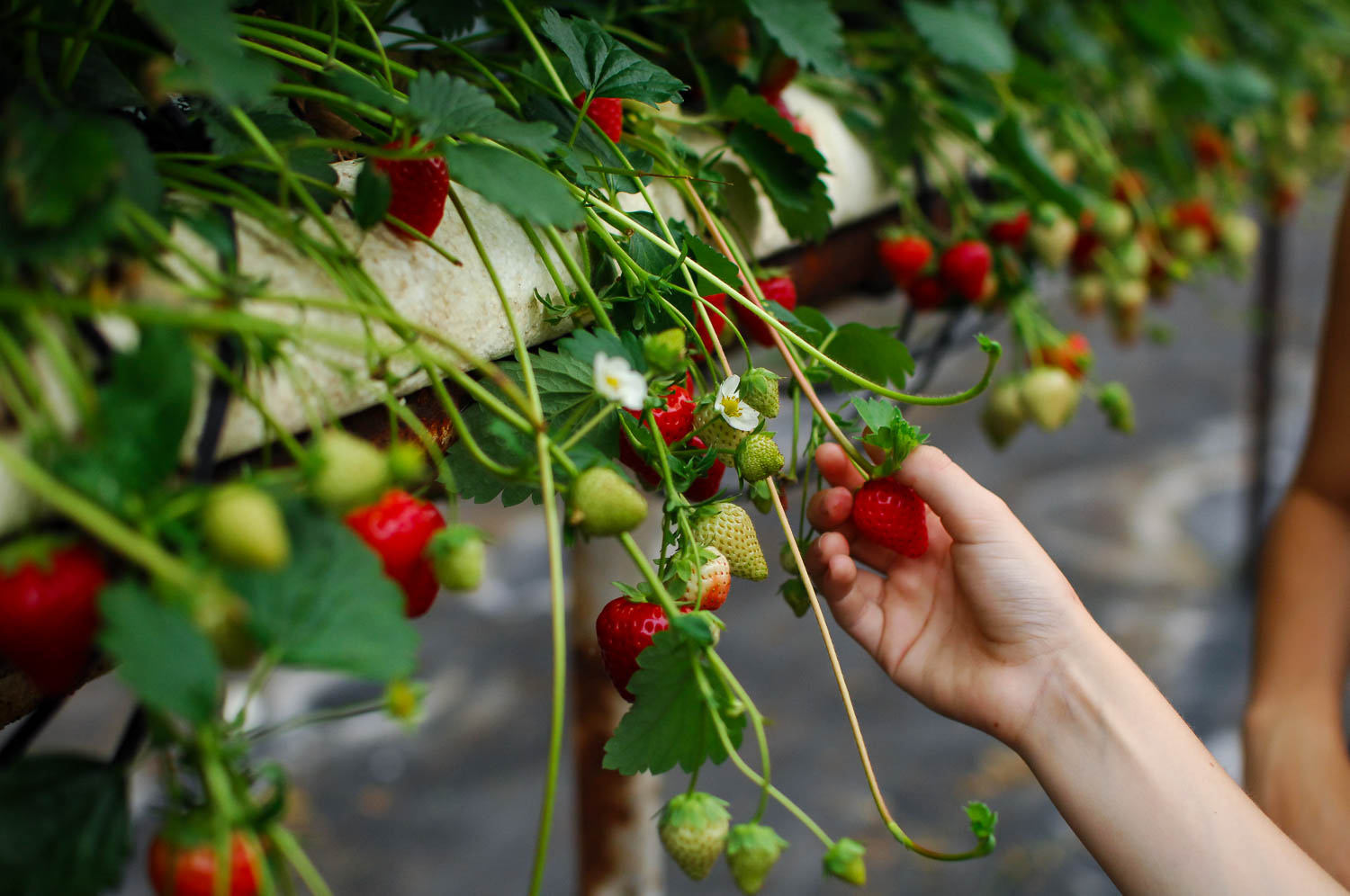 It's been a different way for us to spend the summer holidays and I've enjoyed the lazy mornings and spending so much time together – I've kept the days that the girls have had to go to a holiday club to an absolute bare minimum (I think they've only been for four days out of the whole summer break).  The six week holidays always bring the inevitable challenges of trying to balance work and being with the girls and I'll not deny it's going to be a bit of a relief to be able to clear my to-do list once they're back at school.
I'm going to miss my little trio so much when the new term starts though – they are great company and they all seem to have grown up a lot these last couple of months.  I hope they've made plenty of happy memories.  September is going to be a month of changes all round and I'm very much looking forward to what it has in store for us.  It's my favourite month of the year and I'm heading into it with feelings of excitement, motivation and purpose.
Linking up with Coffee Work Sleep Repeat's 'Little Loves':