It feels strange to be writing about our adventures at Chester Zoo now, considering that we're well over half way through September already.  After all, it was back at the start of August that we visited for the day.  I almost decided not to bother and then several things made me change my mind:  we had such a good time; I have so many photos I want to share; and (mainly) because I want our visit documented for the girls to be able to look back on when they're older.  They've talked about it so much and I love how our little annual summer tradition of having a 'Big Day Out' is becoming so important and special to them.  Last year we went to LEGOLAND in Windsor, and the year before that we visited the Warner Bros Studio Tour (or 'Harry Potter World' as the girls like to call it!).  This year we settled on Chester Zoo.
We've never really taken the girls to a 'proper' zoo before.  We've been to various small-scale wildlife parks over the years, and on the final day of our holiday in Jersey last year we went to Jersey Zoo, but they've never seen the bigger animals that you usually associate with zoos – the big cats, elephants, giraffes etc…
I remember being taken to visit London Zoo a couple of times as a child – once with my Mum when I was very small, about 4 years old at a guess (I think we may have ridden on a camel!) and once with my Dad when I was a little bit older (I remember having my face painted like a tiger) and I absolutely loved the whole experience.  I've always been a big animal fan and I watched nature documentaries from quite a young age – I loved listening to David Attenborough's unmistakeable voice describing the scene that was playing out in front of me on the television screen, absolutely determined to one day to be able to explore the world and see all these gorgeous creatures in the wild in their natural habitats.  It's still something I'd like to do now to be honest, and I've love to be able to give the girls that experience too, though I think we'll be waiting a few more years before we head off on those particular adventures.
For now a visit to the zoo seemed like a good idea and so one chilly, grey Sunday morning we got up extra-early and drove an hour or so north, arriving with perfect timing just as the gates to Chester Zoo were opening.
Our first stop was to see the elephants.  We got a good spot right at the front and watched excitedly as their keepers let them out into their huge enclosure.  The girls were open-mouthed as the elephants lumbered past, and we all cooed over the baby ones that ambled out behind their mothers – they really were very cute!
From there we continued around the African-themed area, stopping to watch meerkats playing, rhinos (and their babies!) having a snooze and the painted dogs, who were as interested in us as we were in them.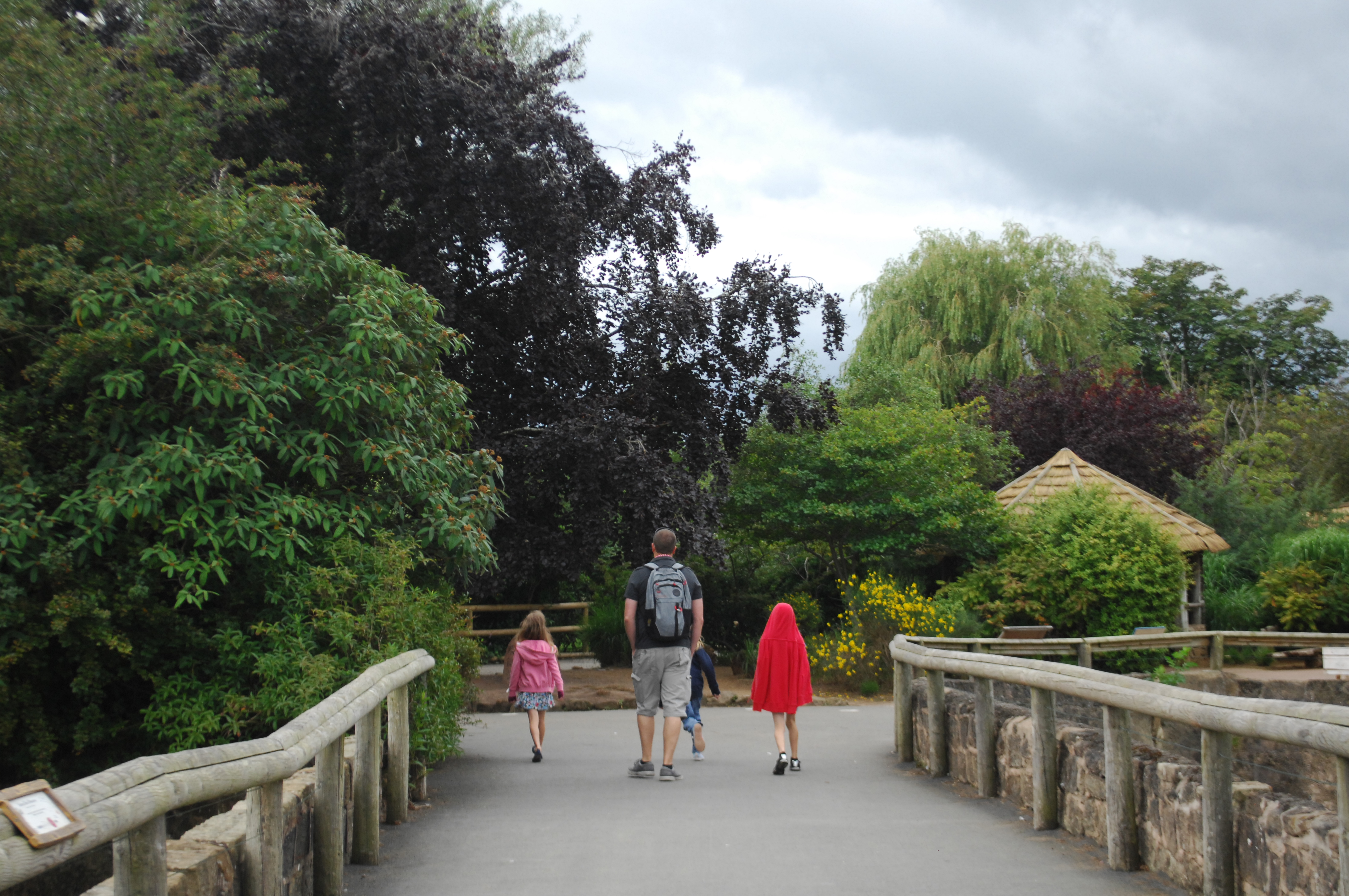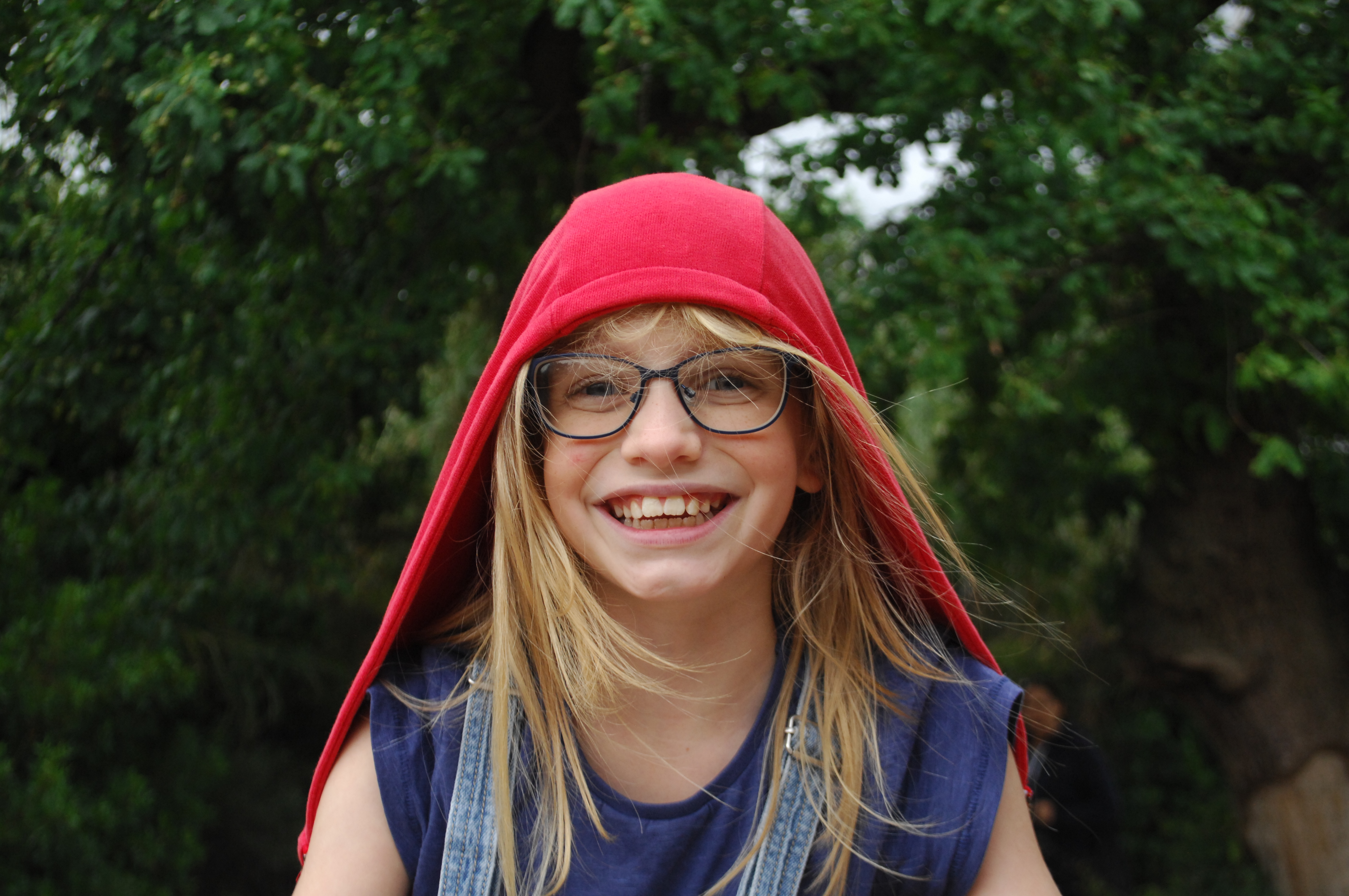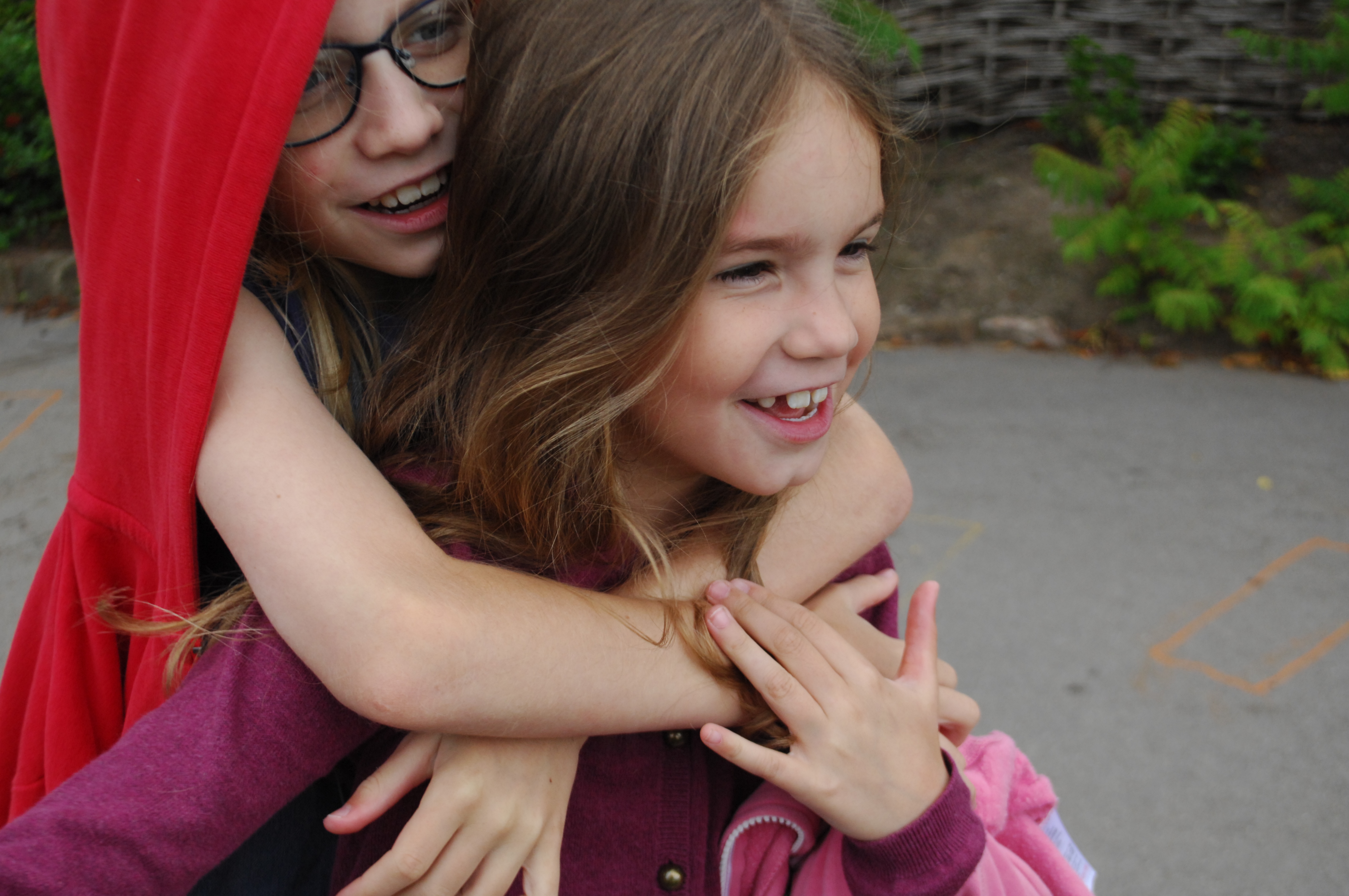 Next we moved on to the place I was most excited about – the Islands section.  It was beautifully authentic and the attention to detail was very impressive.  Here we got to see the tigers – my favourite out of all the big cats.  At first I was a little disappointed – we could only just see the very tips of the ears of one tiger who was snoozing from a spot about as far away from prying eyes as he could get.  But as we meandered further through the trail, we came to a viewing area where we had a much better view of them and my day was instantly made.  They're such beautiful creatures and I could have stayed there for hours watching them prowl around their little kingdom.
After we'd satisfied our curiosity, we moved on to the Monsoon Forest which was home to orangutangs and the infamous sunda gharial crocodile, who we did get to see swimming about.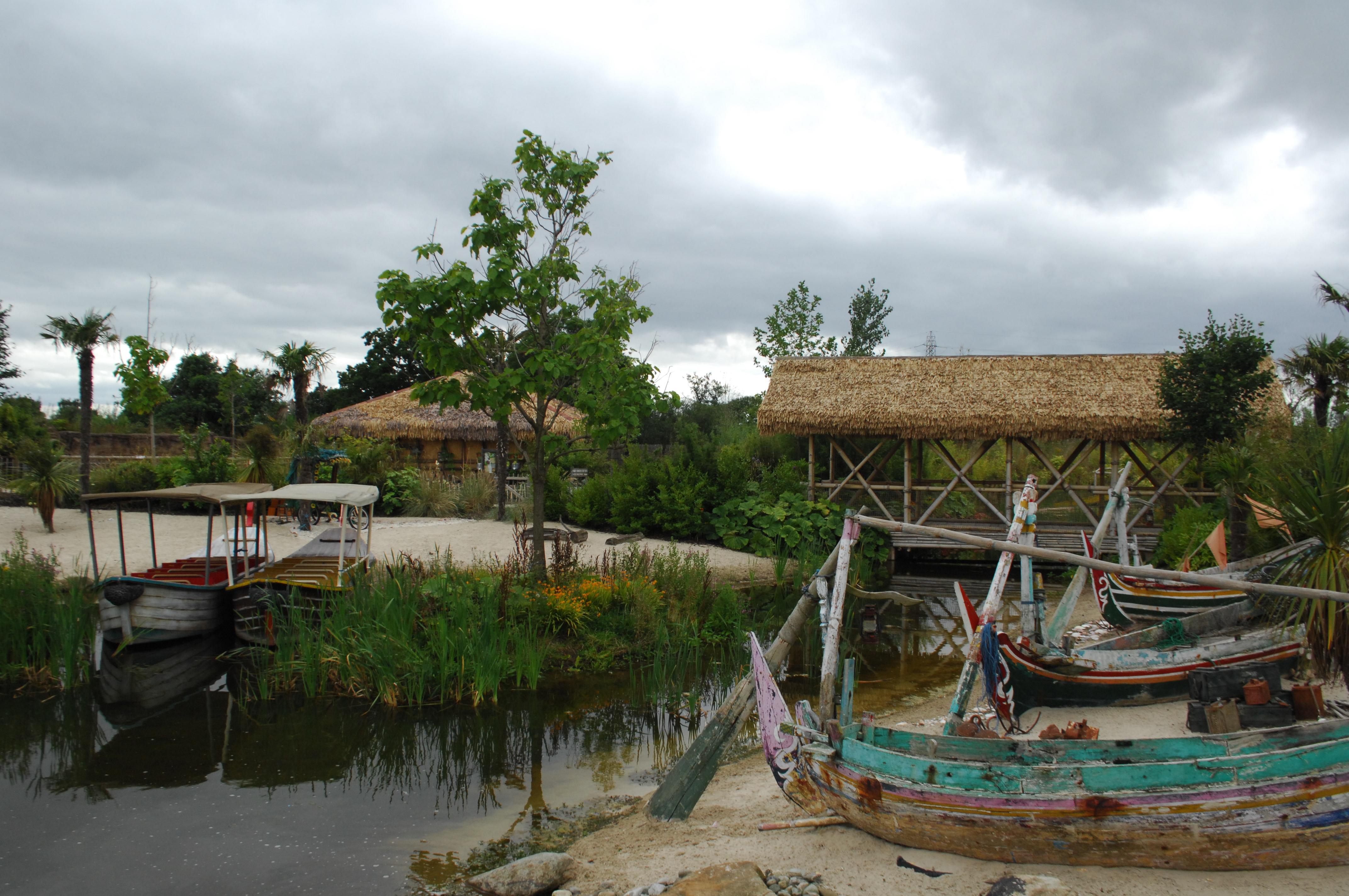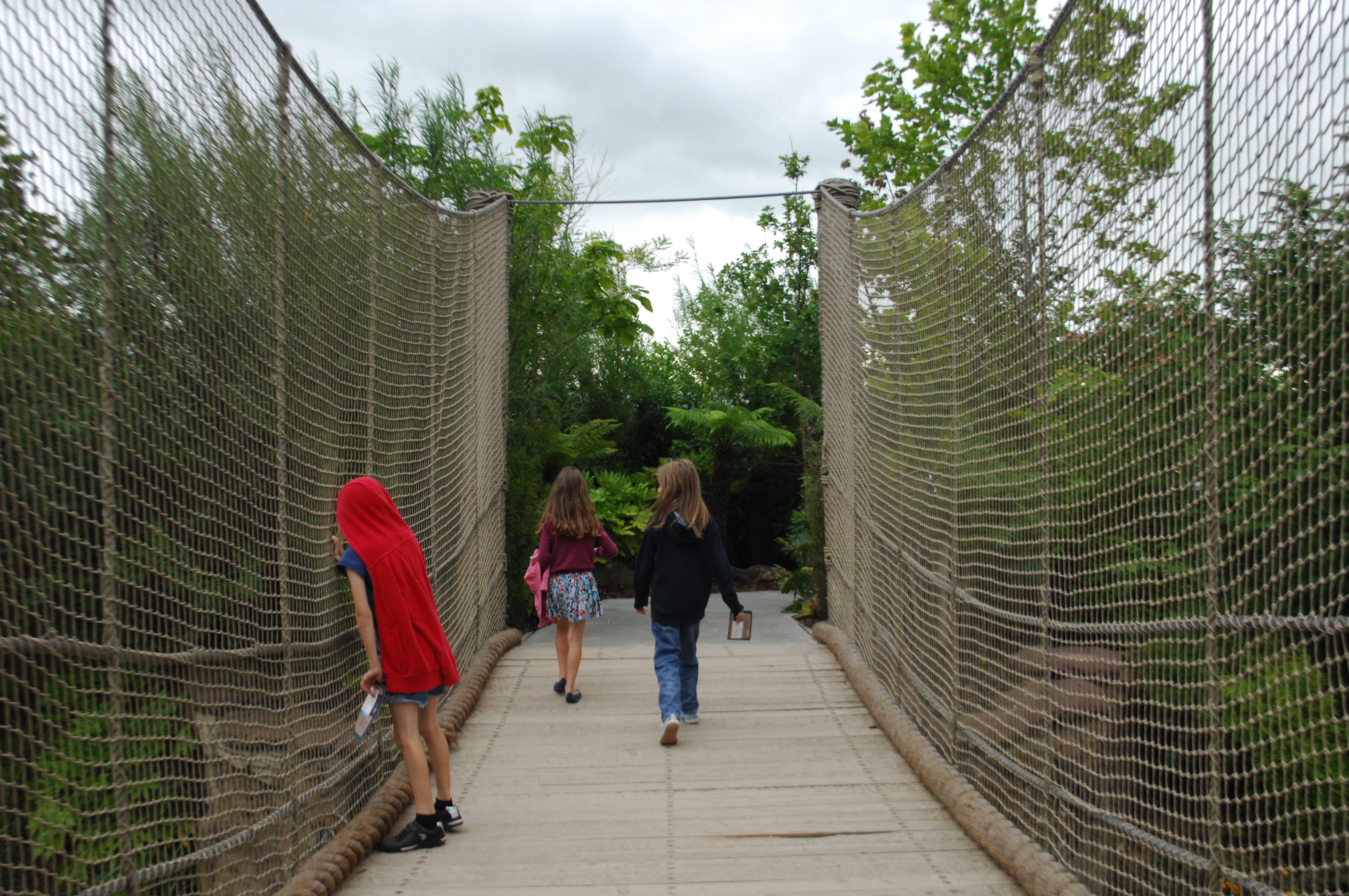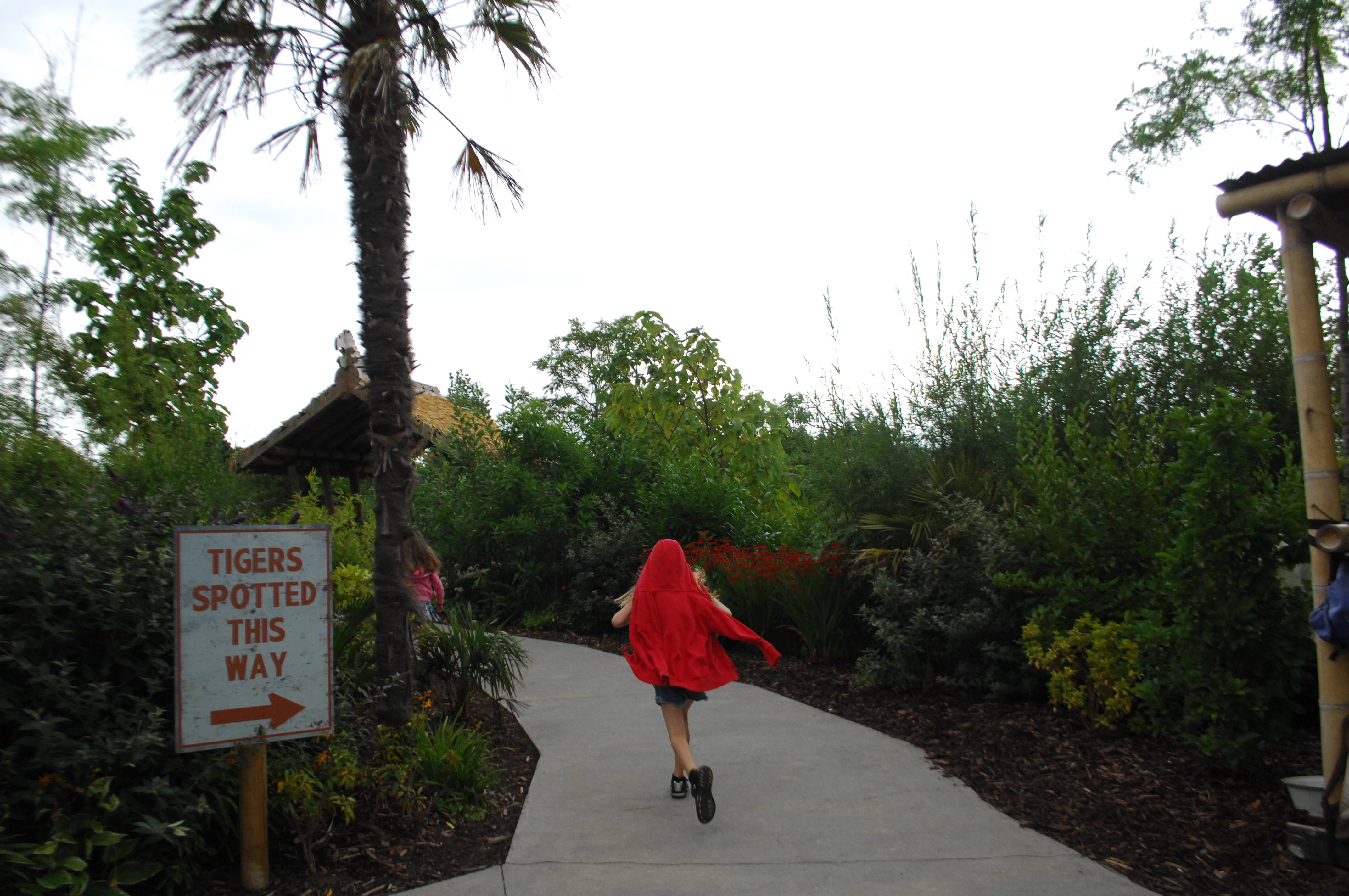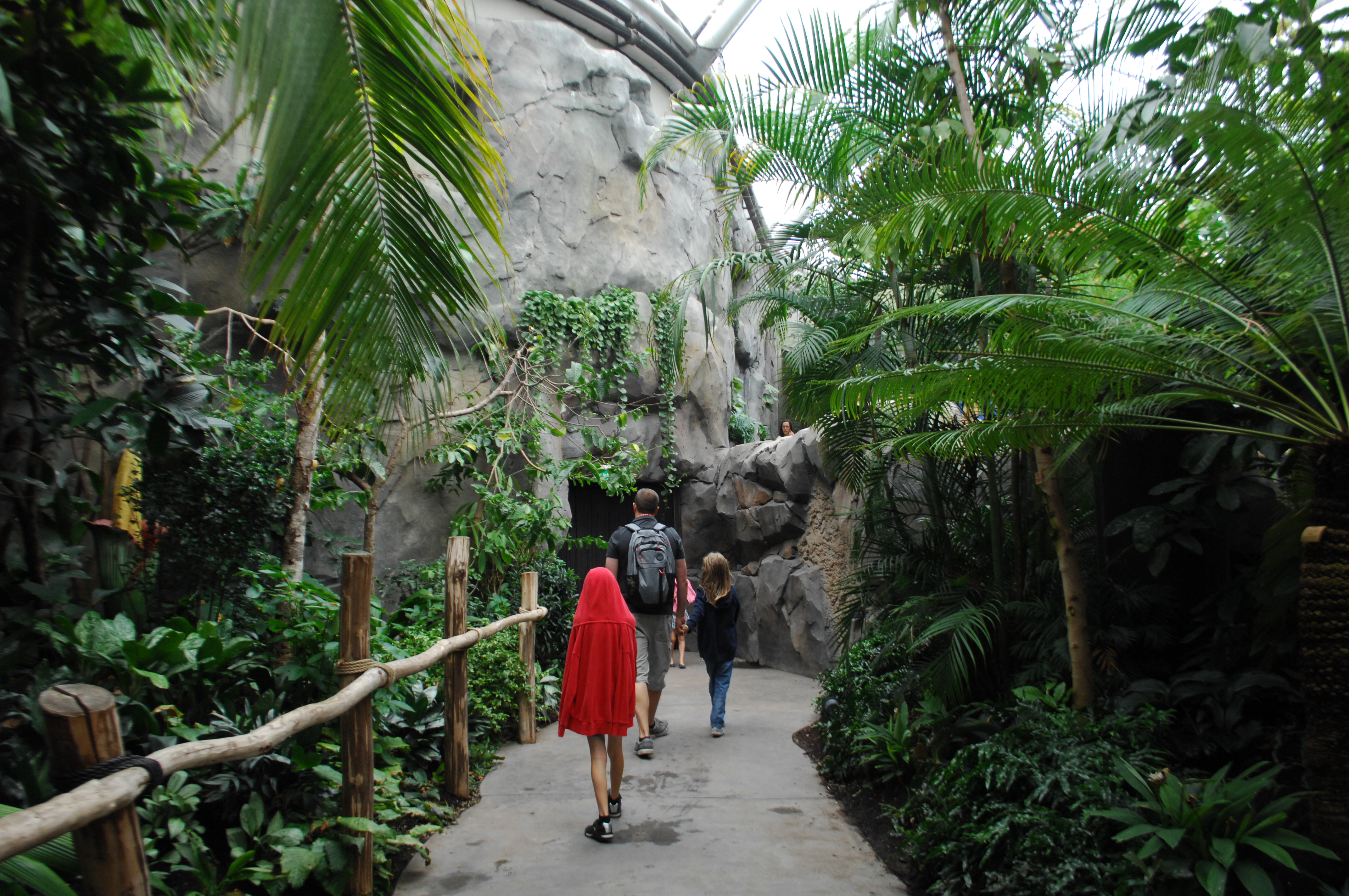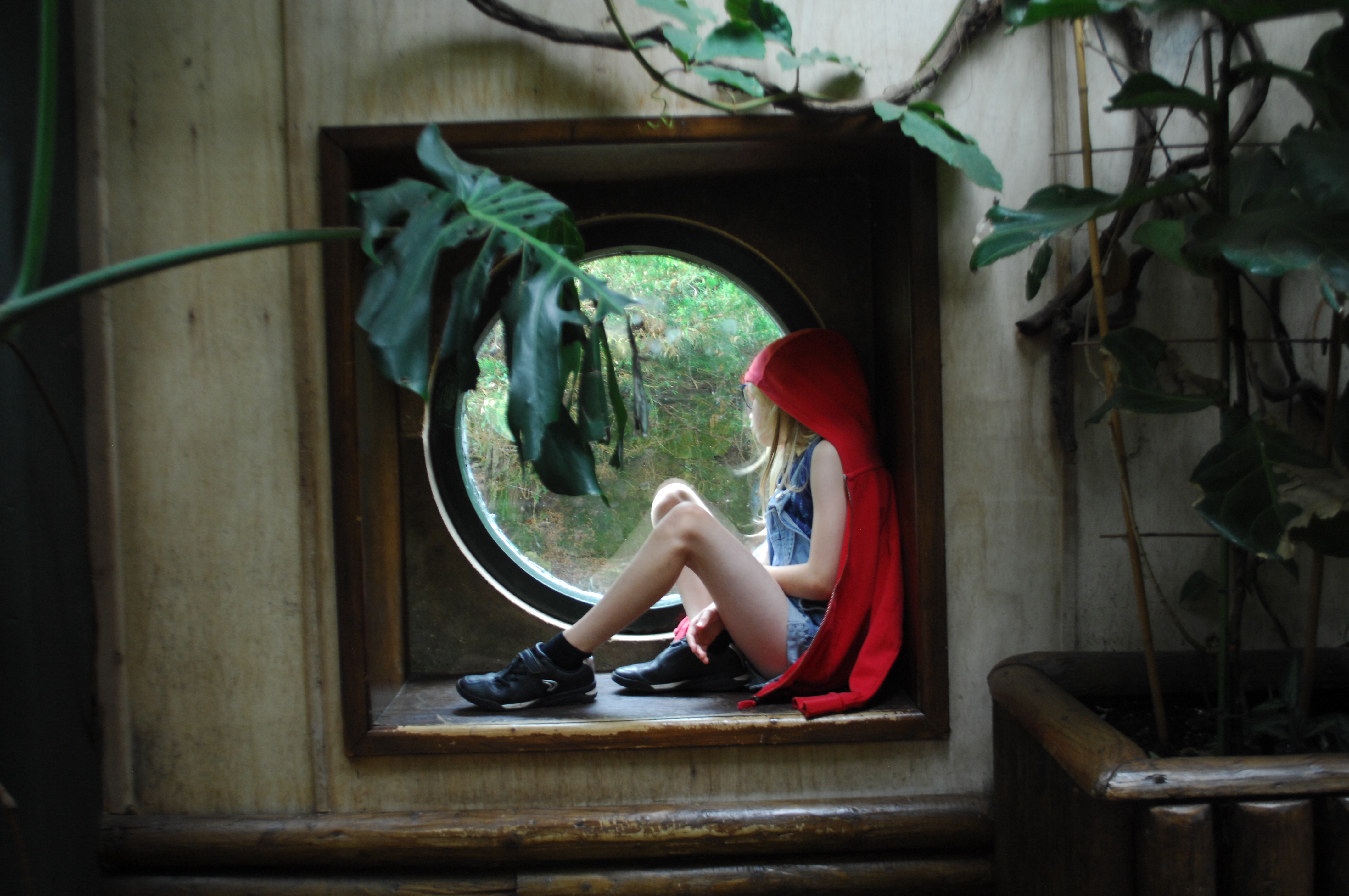 By this point we'd covered almost half of the zoo and little tummies were beginning to rumble, so we decided to search for somewhere to have lunch, pausing to see the bears, the fruit bats and the monkeys on route.  There were plenty of places to stop and get food and I have to say it did all smell delicious as we passed through.  Our girls are quite traditional with what they like to eat, and so we opted for Bembe Kitchen as it had a big variety of choices to suit everyone, plus a kids lunchbox containing a sandwich, fruit, crisps, a shortbread biscuit and a carton of juice for £4.95.
Tummies satisfied, we ventured over the wooden bridge to explore the other side of the zoo.  We spotted a cheetah skulking in the long grass underneath some trees and then heard the instantly recognisable sound of lions.  Oh goodness they were beautiful!  I was absolutely enthralled by them and again, I could have stayed there for ages watching them, but the girls had spotted the Lost Forest play area and were off like a shot, scrambling over rope bridges and climbing up ladders with glee.  They played for ages, going round and round the obstacle course, their confidence building with each circuit.  Eventually the husband and I realised that the only way we'd be able to tempt them away would be with ice cream 😉  I have to say, it was delicious (and absolutely enormous!)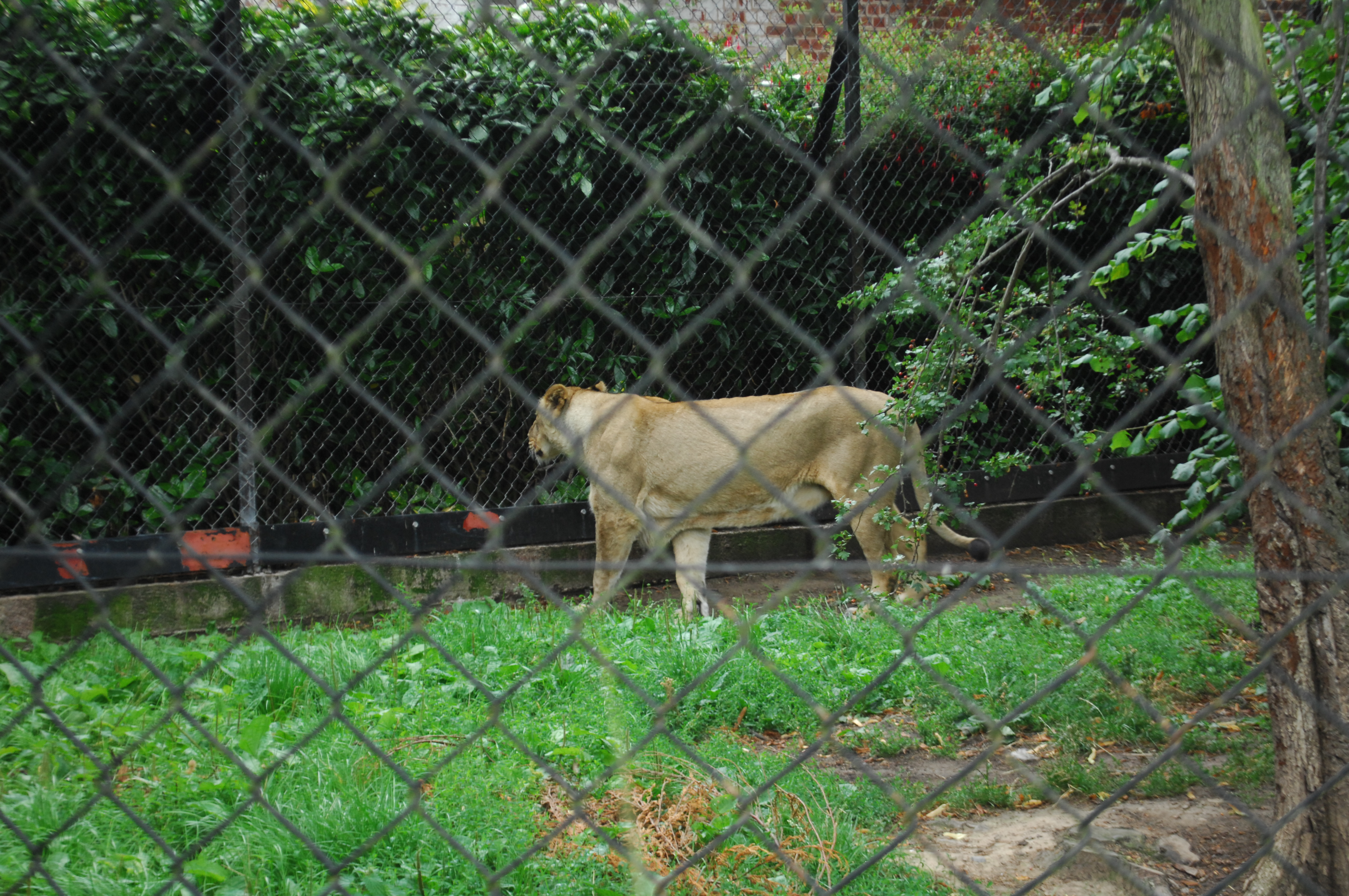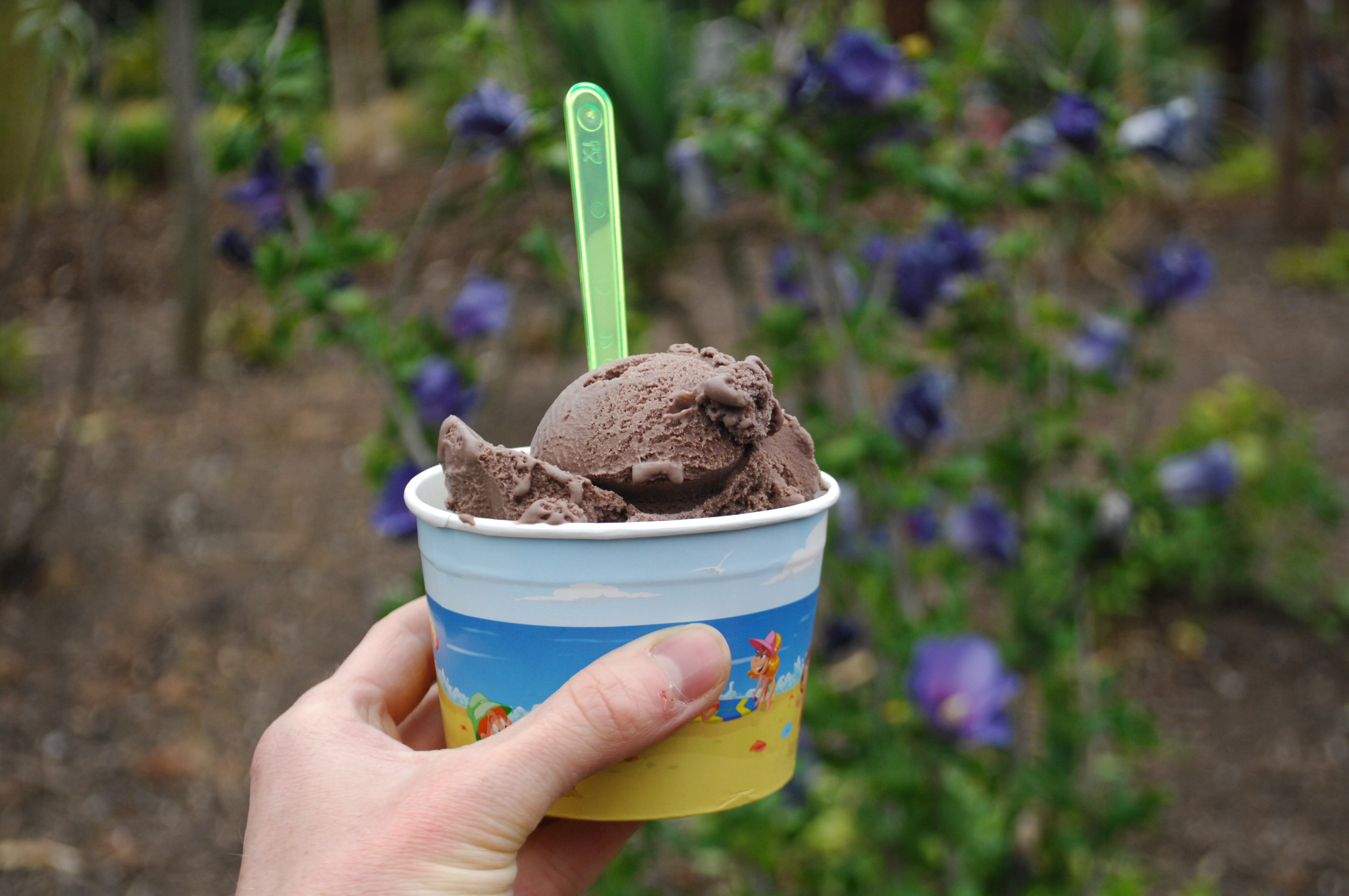 Whilst we were scoffing our ice creams we studied the map to figure out what we still had left to see.   Tons, it turned out, and so (after a brief-but-intense meltdown) we swiftly headed for the penguins, which were ace!  I love penguins anyway, but the girls were utterly delighted to be able to watch them through the viewing windows, seeing them gliding through the water so effortlessly.  One even took a shine to them and kept coming right up to the window to study them as intently as they were watching him.
Next it was on to the flamingos, the Realm of the Red Ape (which was also home to the biggest boa constrictor I've ever seen, handsome lizards and ginormous spiders that made my head itch just looking at them), and the Spirit of the Jaguar.  You've probably already guessed that I'm a huge fan of big cats and this one was no exception – he was so incredibly handsome and I was fascinated watching him stalk through the undergrowth of his enclosure.  Unfortunately it was pretty low lighting in there and even if I edited the photos I took dramatically I don't think they'd be clear enough to see him properly.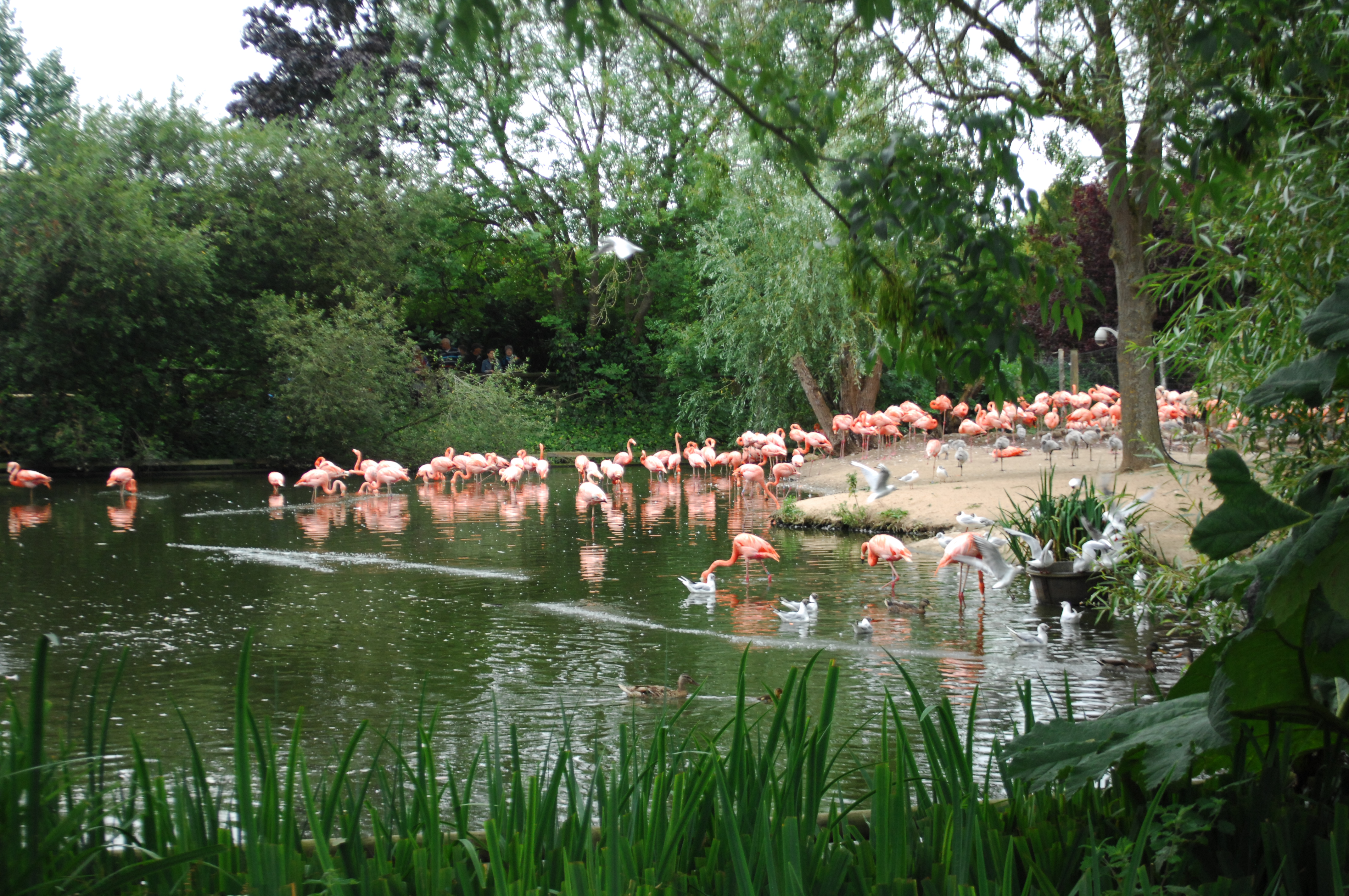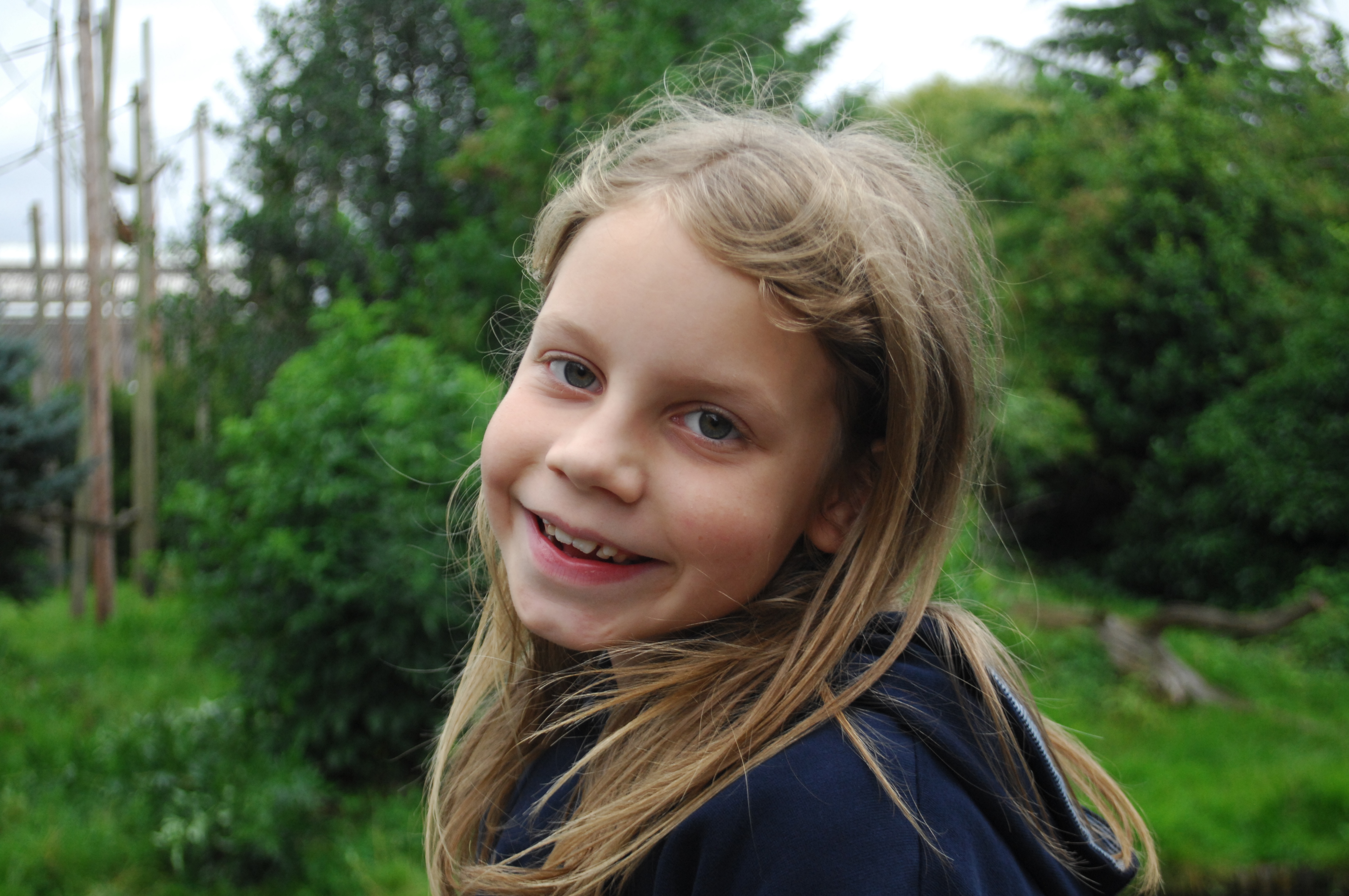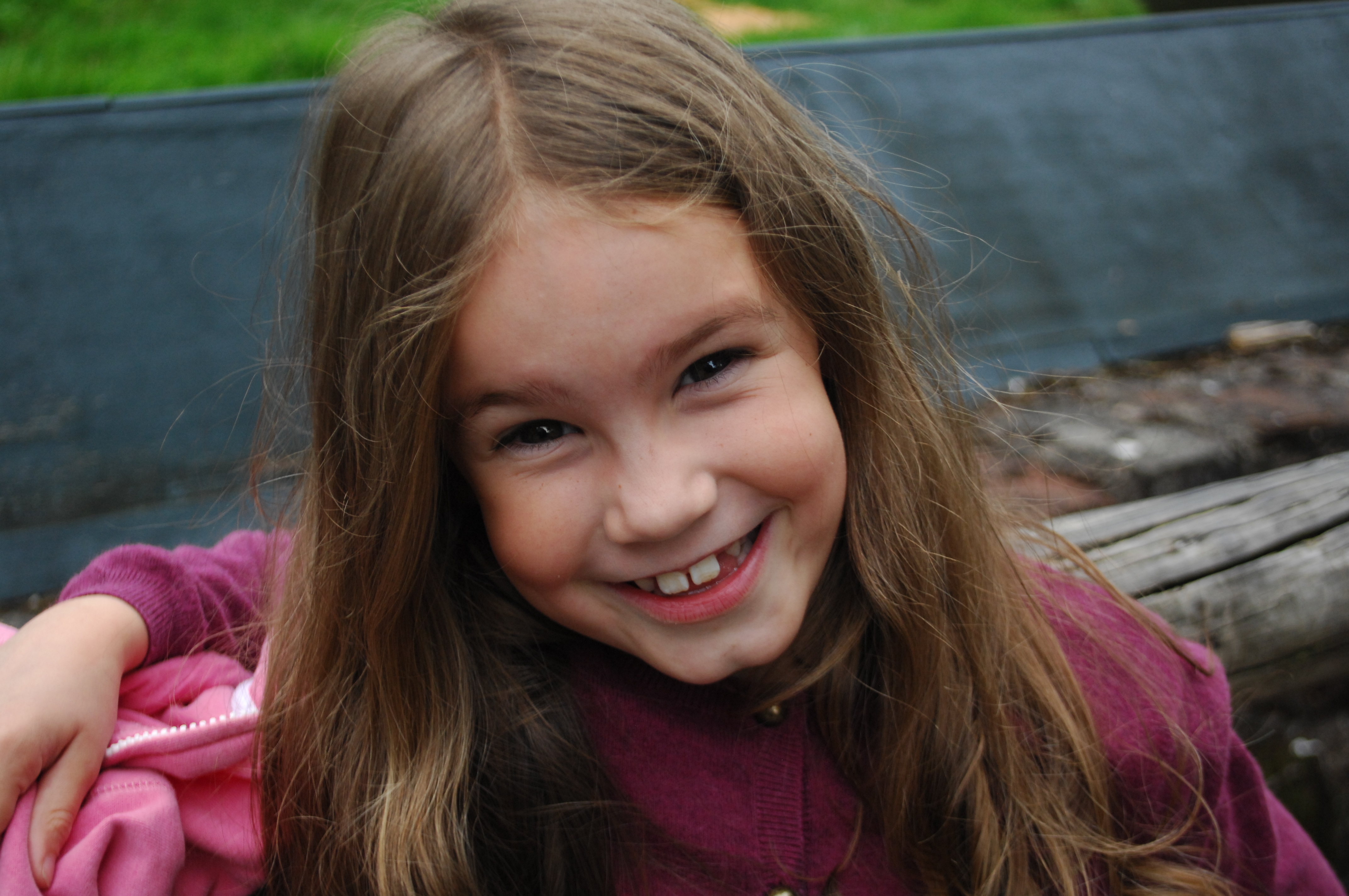 By now we were almost done and it was quickly approaching closing time – I think we had about an hour left before the gates were to be closed for the day.  Lola had been looking forward to seeing the giraffes all day and they certainly didn't disappoint – the look on her face as we finally reached the giraffe house was priceless.  There were six or seven adult giraffes, all inside eating their dinner, plus a couple of babies as well.  She was fascinated with their long tongues, their incredible eyelashes and the way they had to practically do the splits to reach down and pick up a bit of food they'd dropped.  We spent a while there, letting her soak up everything with wide eyes, before we moved on to the butterfly house (where Mimi stood ever so patiently holding her finger out, waiting for a butterfly to land on her) and, finally, the camels.
We started heading back in the general direction of the souvenier shop and the exit, when we came across a face painting stall.  It was starting to rain but we gave in to the girls pleading and let them have their faces painted, even though it would be washed off a few hours later.  I have to say I think it was worth it – I think they looked brilliant!
Considering we were there from the moment the zoo opened to the moment it closed, I'm so impressed with how well the girls did.  Only one meltdown, and they were engaged and interested in everything we saw.  We didn't quite make it to some of the very outer edges of the zoo and we missed out the brand new gigantic adventure play area, but I think we saw almost every animal and really that's what we were there for.
The car journey home was spent discussing which animals we all liked the best.  Mine (of course) were the big cats, whilst the husband enjoyed the elephants.  Ella's favourites were the penguins, Mimi preferred the meerkats and Lola fell in love with the giraffes.
We had an absolutely brilliant time at Chester Zoo and I'm sure we'll be back again for another visit before too long.
Please note: no-one has asked (or paid!) me to write this post.  All thoughts, feelings, opinions, ideas, words and images are my own.