Well, it's taken me almost a month to write it all up (because, you know, life and summer holidays and children and working), but here is the fifth and final part in my series of blog posts all about our trip to Jersey back at the start of the summer holidays in July. You can find part one (all about our fantastic accommodation) here, and parts two, three and four (all about our adventures) here, here and here.
FRIDAY
We spent the morning having our last dip in the hot tub (knowing we wouldn't get the chance tomorrow as we'd be heading home – boo!).  As usual the girls loved it and their squeals of joy and giggles filled the air.
We'd been planning to head into St. Helier in the afternoon to catch the ferry over to Elizabeth Castle – a 'must do' on most touristy leaflets I'd read through during our stay.  We'd originally wanted to walk across the causeway to the castle but the weather was against us on the day we could have gone and the rest of the time the tides weren't on our side.  Plus the girls were excited about riding a ferry that could also drive on the sand!  Having visited Mont Orgueil Castle yesterday we didn't particularly want to go into Elizabeth Castle itself – we just wanted to have a mooch around the grounds and look at the views, but when we arrived at the ferry ticket office we discovered that you couldn't just catch the ferry over to the island – you have to buy entry into the Castle as well.
We huddled and had a quick team discussion about what to do.  In the end we settled for walking through the marina and out to the end of the 'pier' instead.  We saw some pretty awesome boats setting sail, came up with ideas for what we'd name our own boat if we had one and where we'd travel to, and then headed into town for an ice cream.  We made a beeline for Liberty Wharf (where we'd eaten lunch on the day we arrived) because I'd spotted a gelato parlour there that looked amazing!
It didn't let us down – the flavours were delicious, the portions were huge and none of us spoke apart from making occasional noises of appreciation – these gelatos needed our full attention!  If you want good gelato, head for Joe Delucci's.
After we'd filled our tummies we headed slowly back towards the car, not really wanting our last full day to end.  We wandered along the Esplanade, people watching as we went, and stopped to sit on the wall to see the tide come all the way in.  The girls were fascinated with watching the waves as they crashed dramatically against the sea wall, the froth spraying up into the air seemingly in slow motion and the rocks little by little being submerged deeper below the surface of the water.  It always amazes me how quickly it happens – I love being reminded of the power of nature.
Once back at the house I started packing (*sad face*) while the girls played and coloured in and read their books.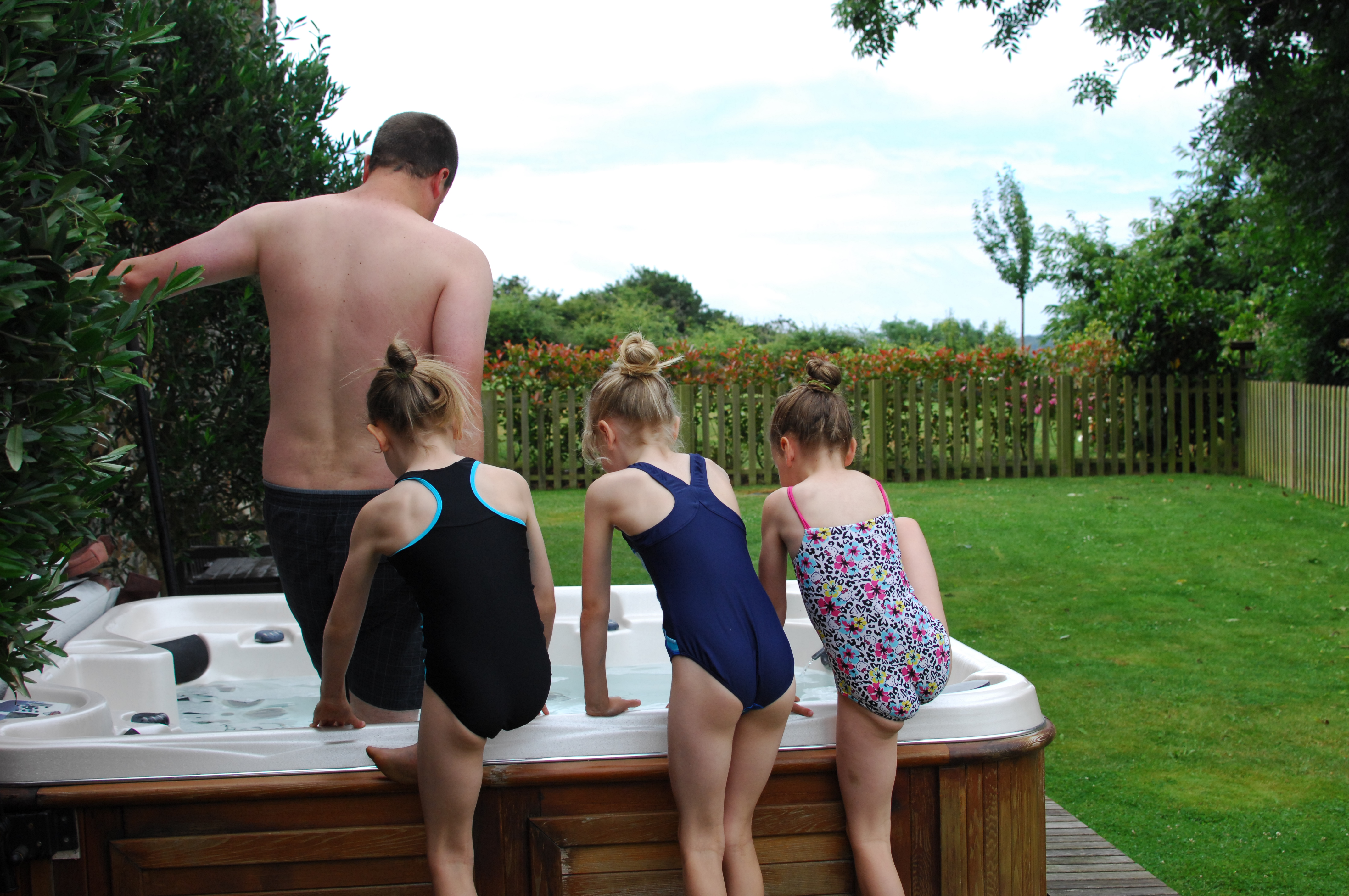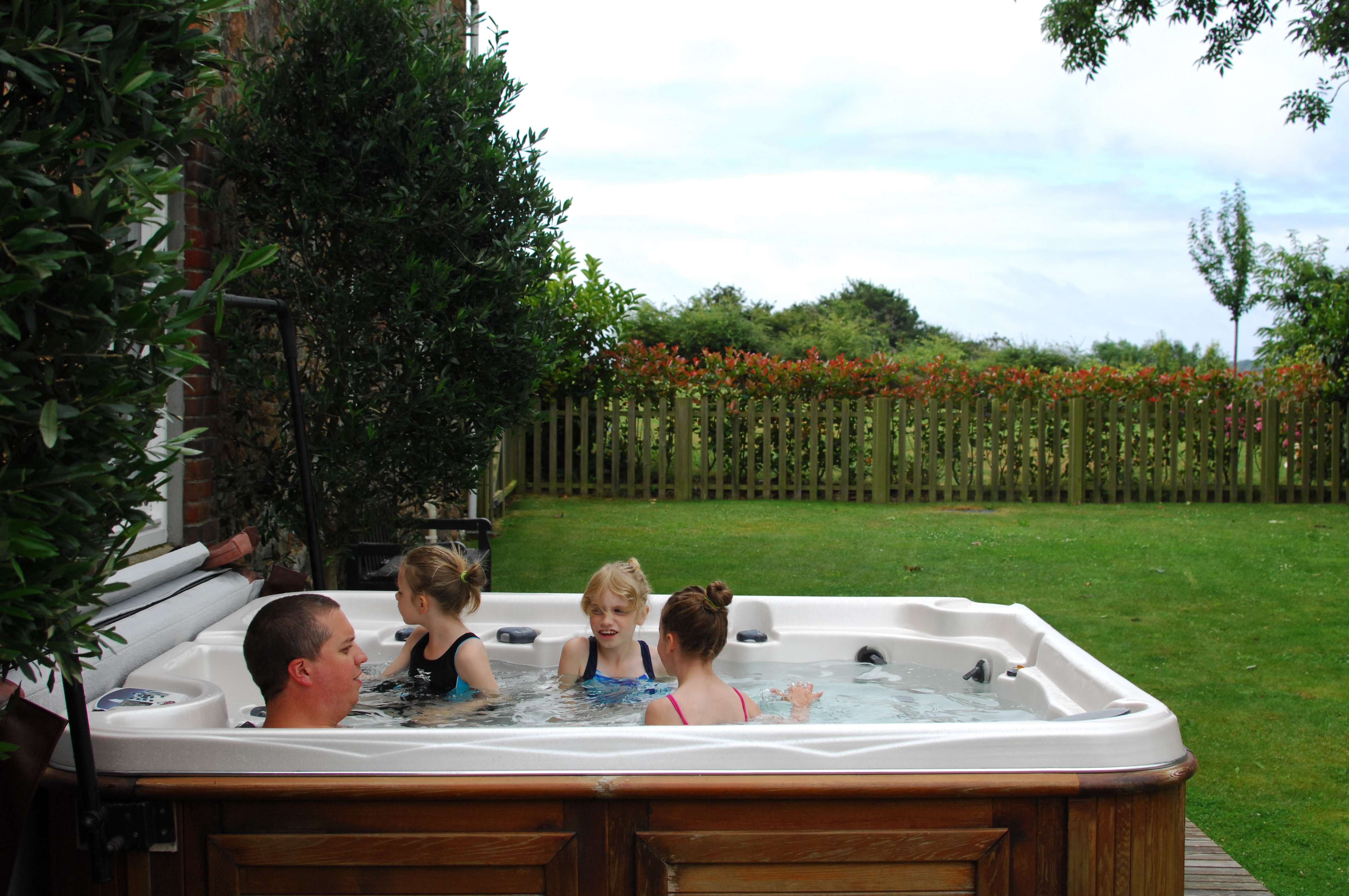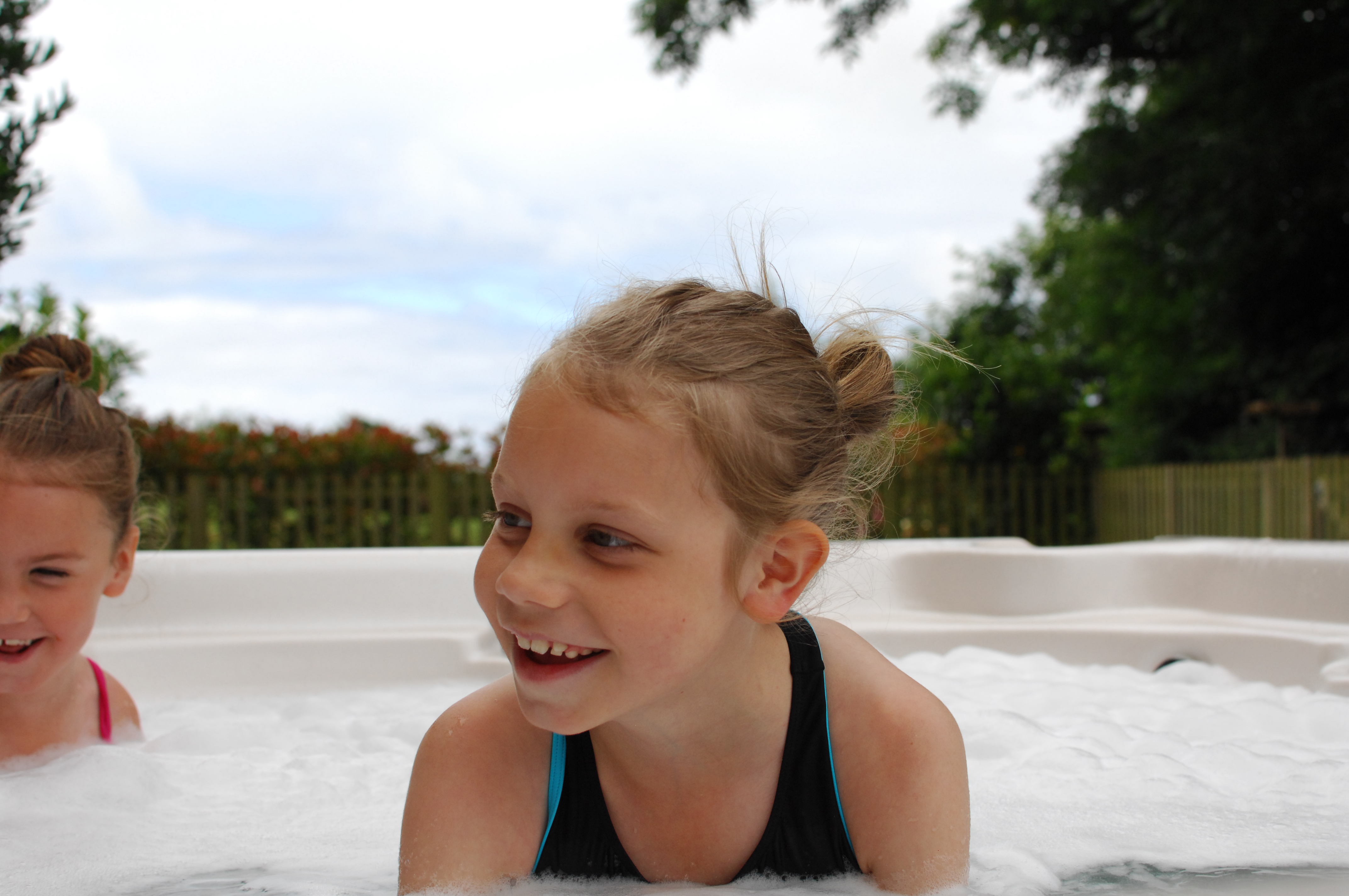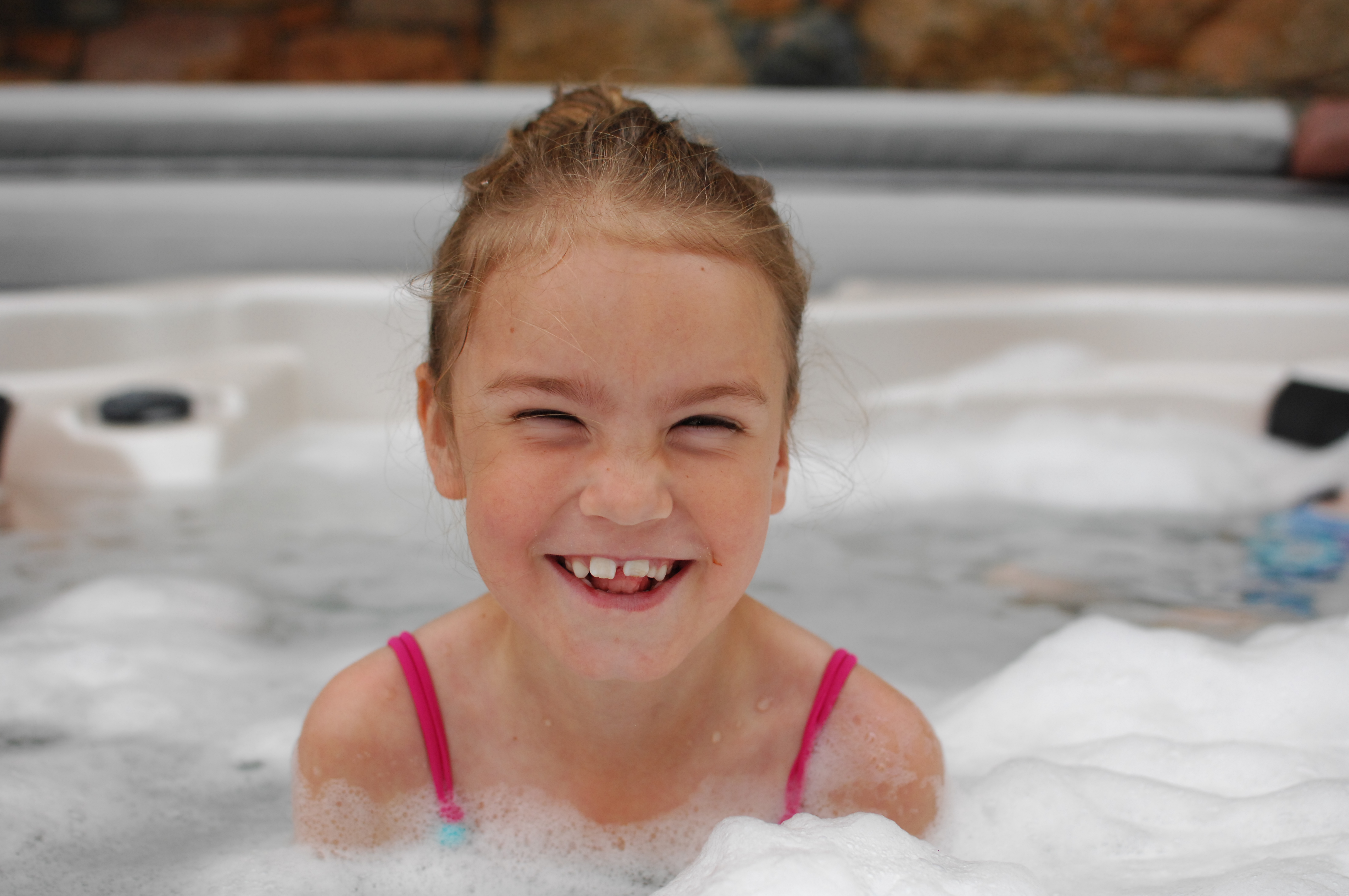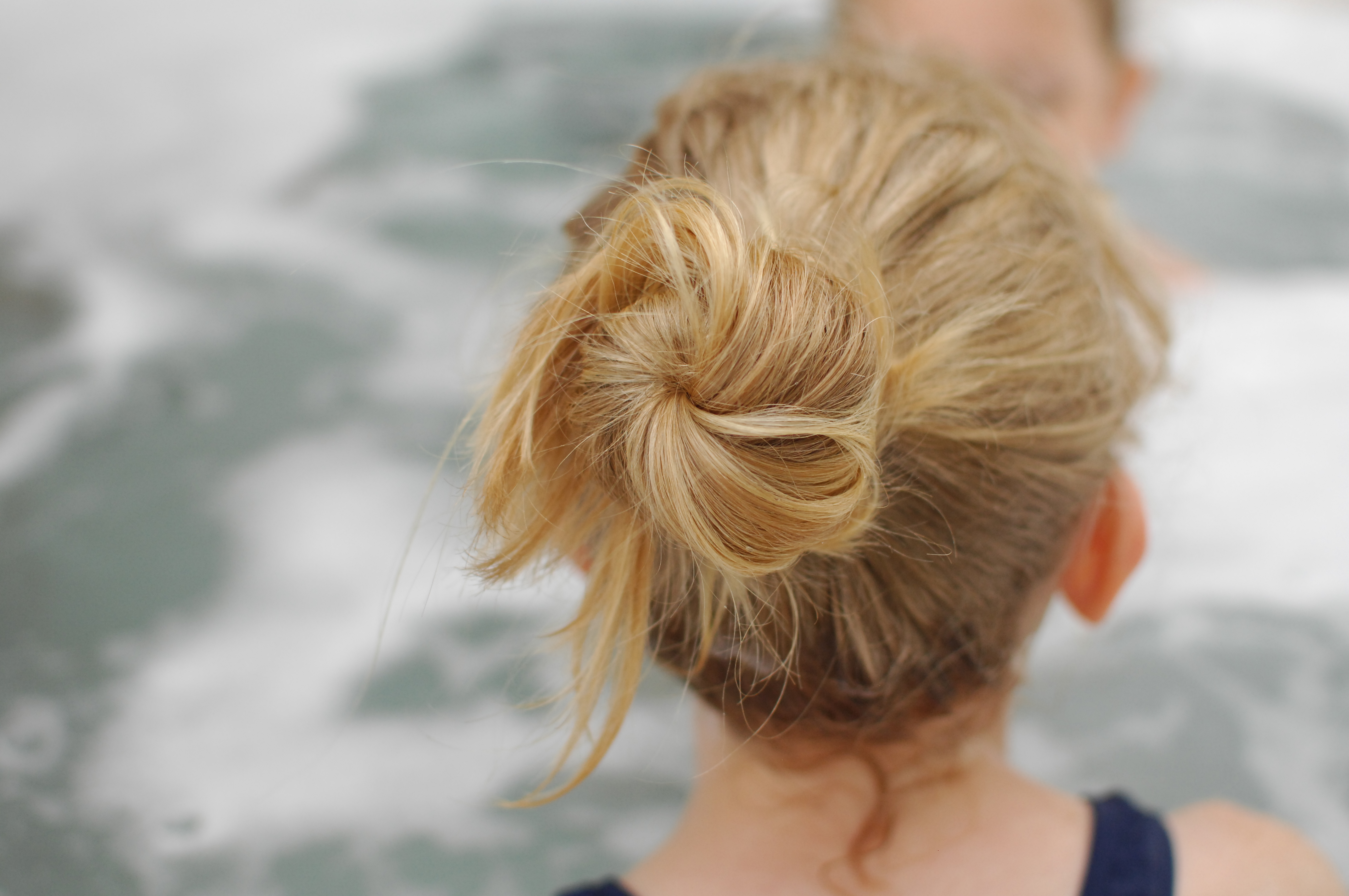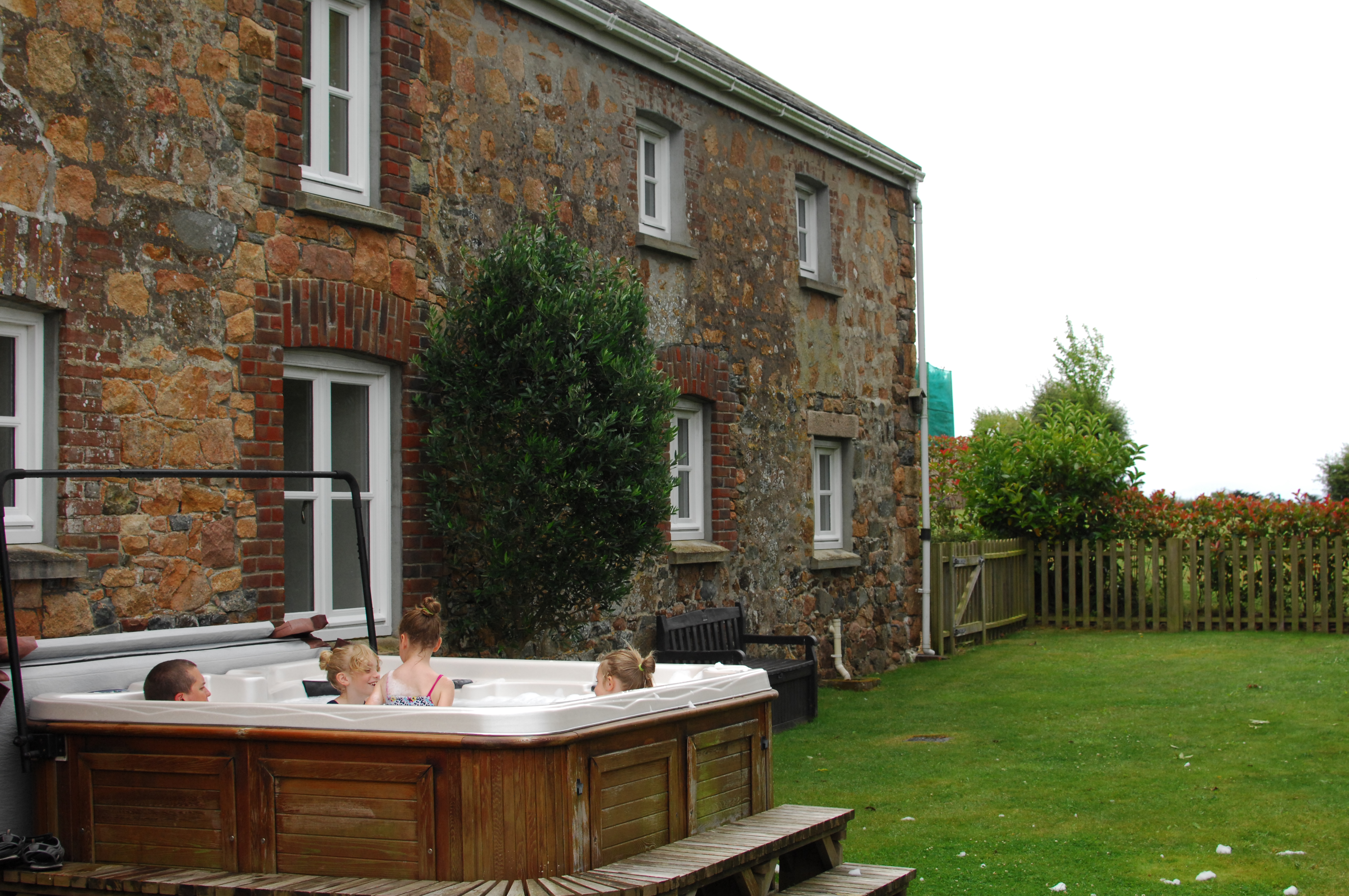 SATURDAY
Our very last day in Jersey.  Back in January when I'd originally planned the holiday I made sure I booked a late afternoon/early evening flight home so we'd end up with an 'extra' day.   This mean that after we checked out of our accommodation at 10am we still had plenty of time to explore the bits of the island that we hadn't seen yet.  As a bonus, because we still had our hire care until we had to check in at the airport it meant we could just leave our luggage safely in there while we explored so we didn't have to drag it around with us.
We'd already decided to visit Durrell's Wildlife Park as we knew we'd be able to spend a good few hours there and the girls haven't really been to a 'zoo' since they were tiny.  Plus, they had flamingos!
I wasn't really sure what I was expecting.  In truth I think I thought that it would be quite small and not that exciting – after all, Jersey is pretty tiny and I wasn't sure really how many interesting animals they'd be able to fit in.  I couldn't have been more wrong – it was ace!  We arrived just after it opened for the day so it was super-quiet (though it did get much busier later on obviously) and quite a few of the animals were still in hiding at the beginning, but eventually they came out to play and we saw loads of different species: Flamingos, orang-utans, meerkats, gorillas, tropical birds, monkeys, giant fruit bats (did I mention the flamingos?!).
The whole park was set out really well – lots of green space, open enclosures (no 'cages') and plenty of information boards for my little walking encyclopaedias to read and learn from.  There was even a secondhand book room, filled to the bring with books – you just had to pop 50p into a little letterbox per book you wanted to buy and all the money goes towards the conservation efforts of the park.  We had lunch in the DoDo Restaurant (yummy) and one final holiday ice cream (from Toni's Ice Cream Parlour) – well, it had to be done.  Mine was so big that I couldn't finish it!
By mid-afternoon we decided to make our way to the airport to check-in.  Unfortunately our flight home was delayed (again) but the girls did brilliantly considering they'd been traipsing around the zoo all day and were really tired.  The flight was smooth and quick we eventually got home at about 9pm, tired but happy.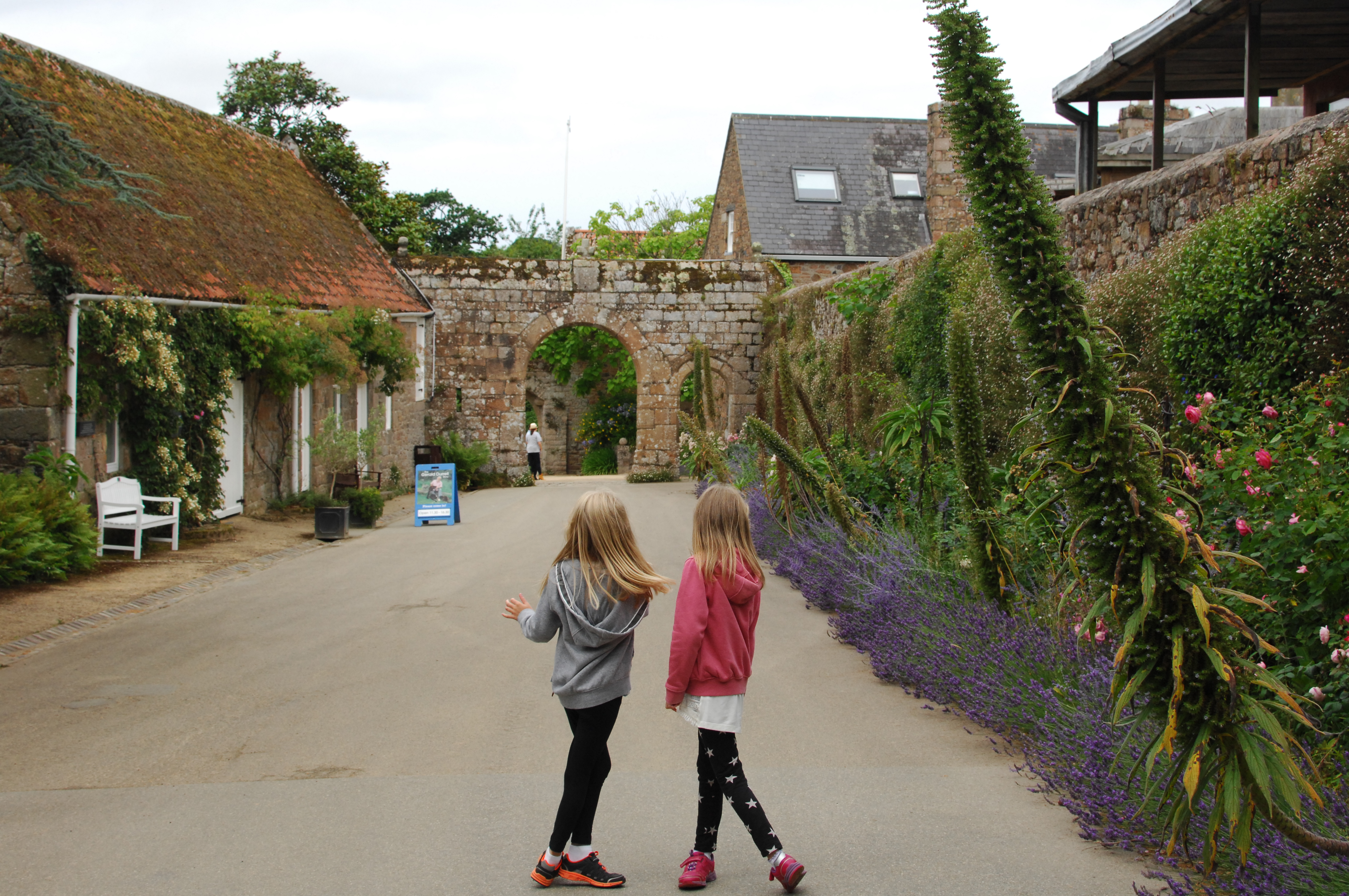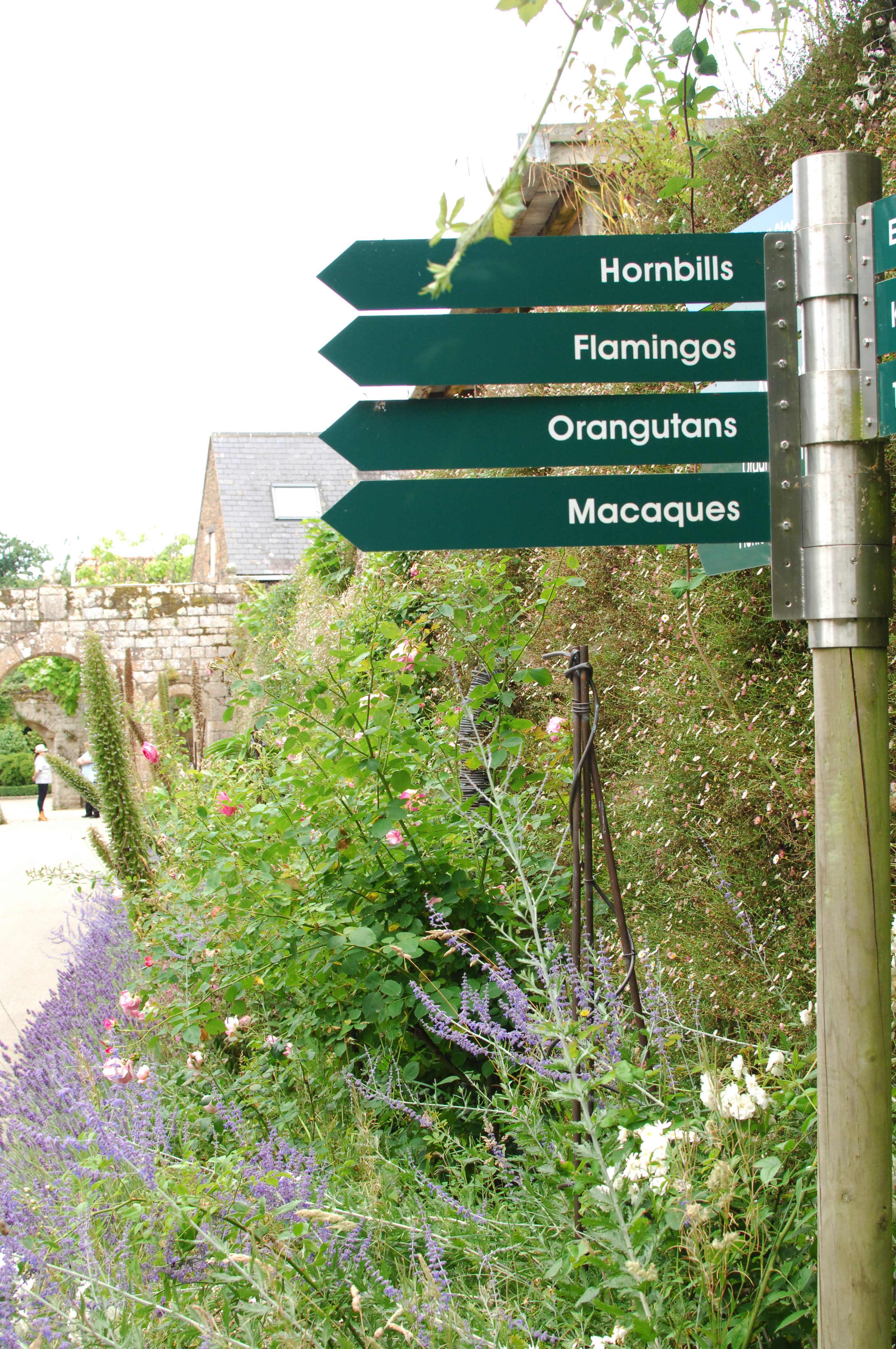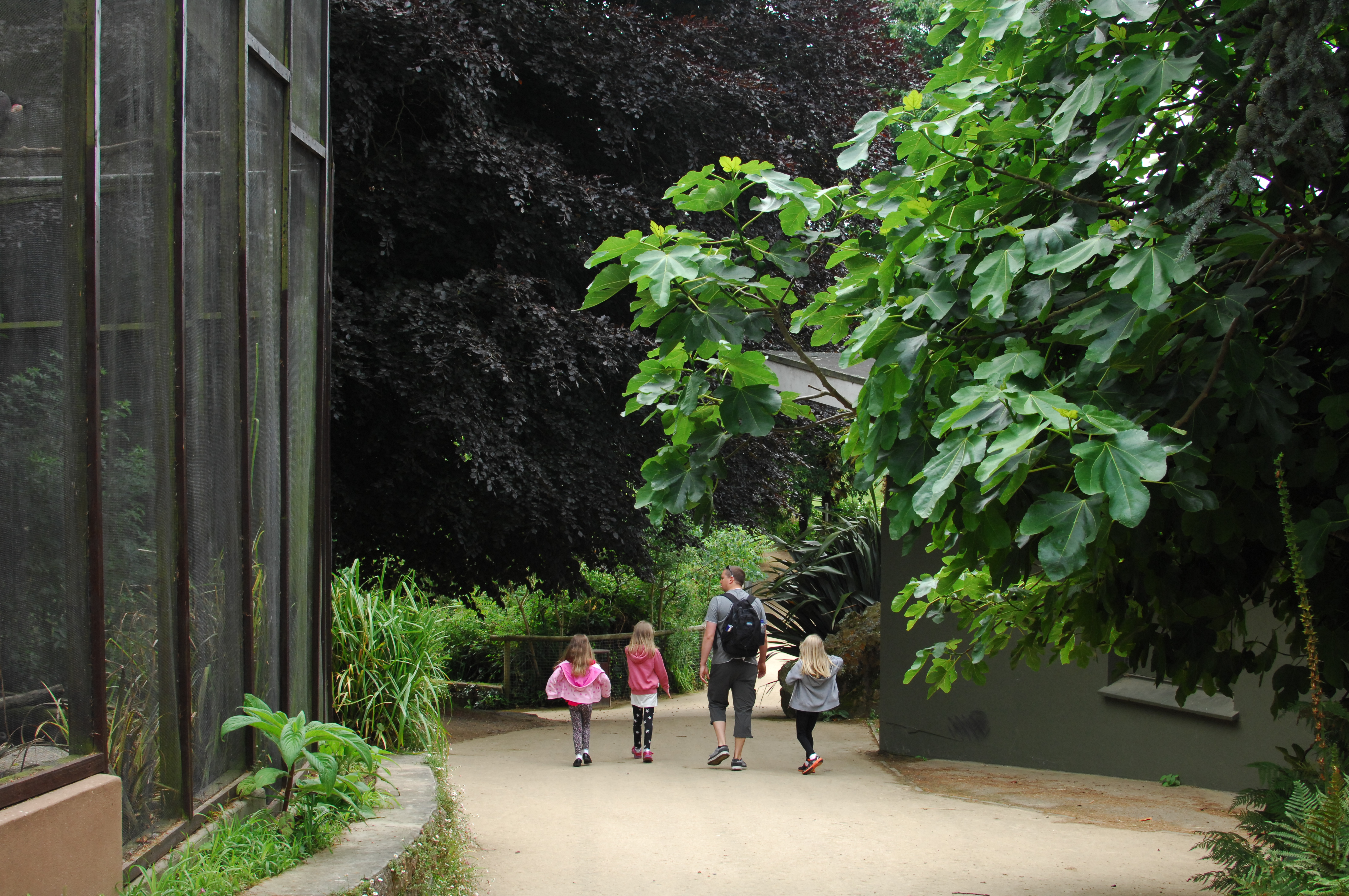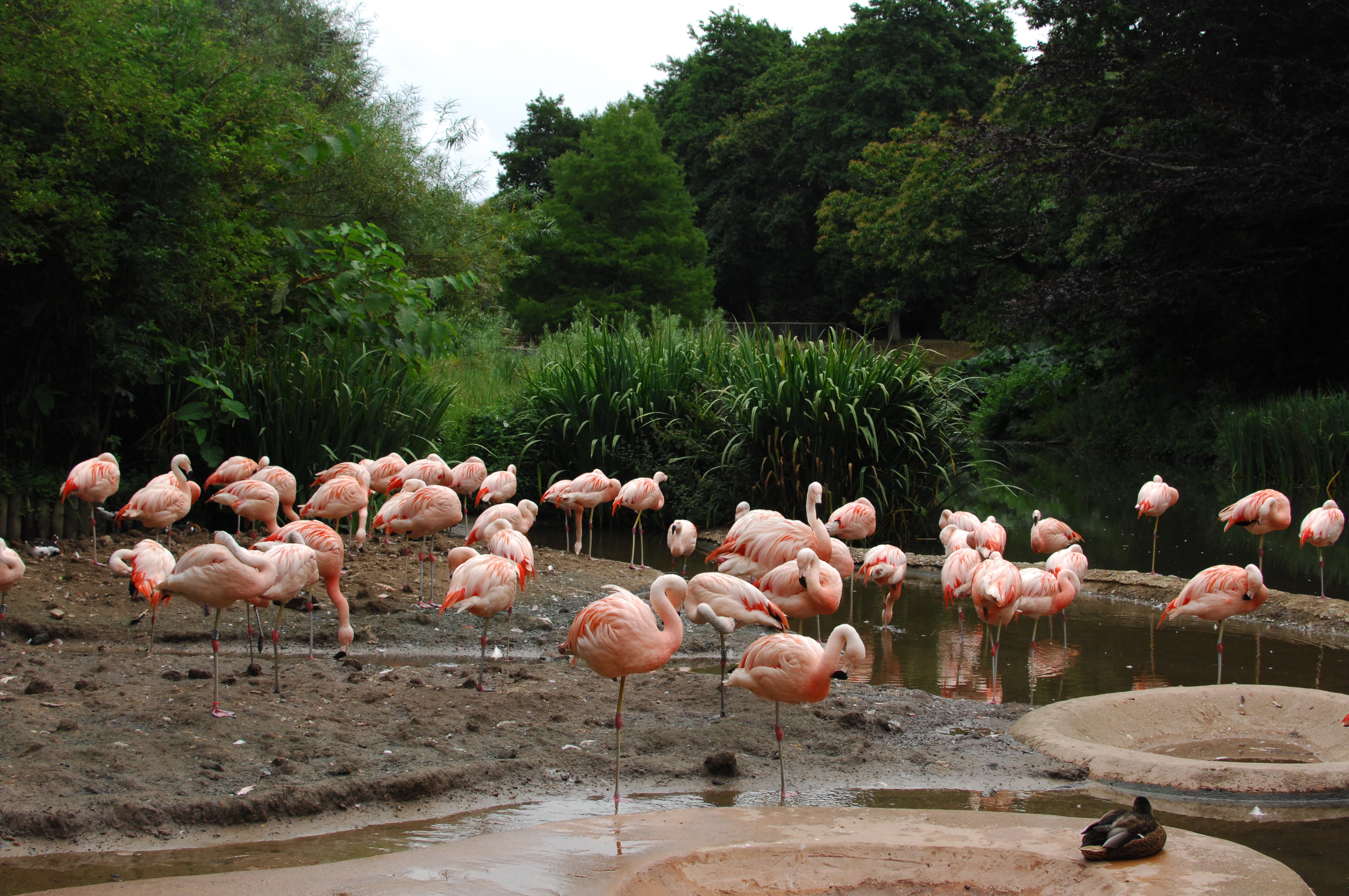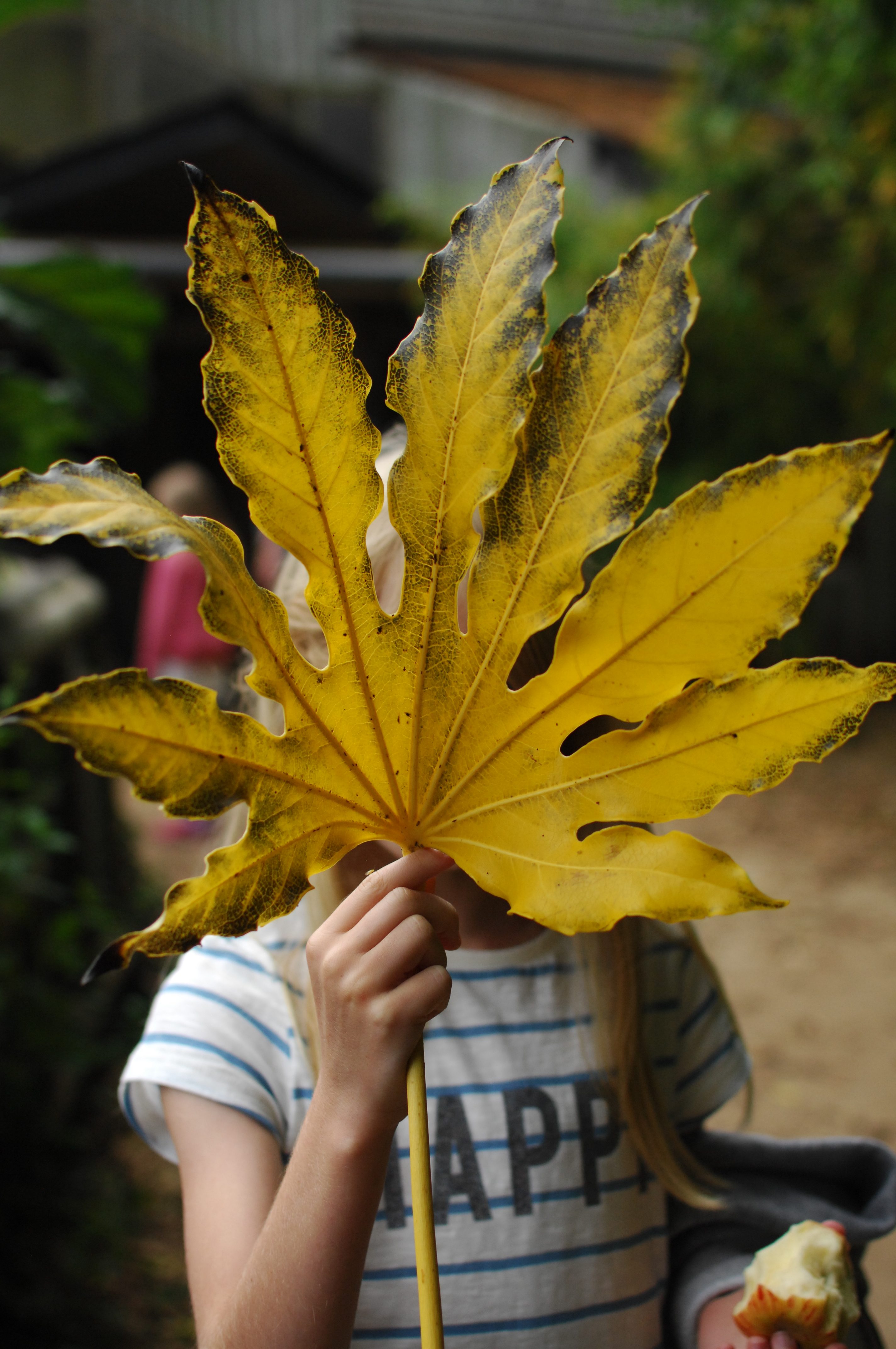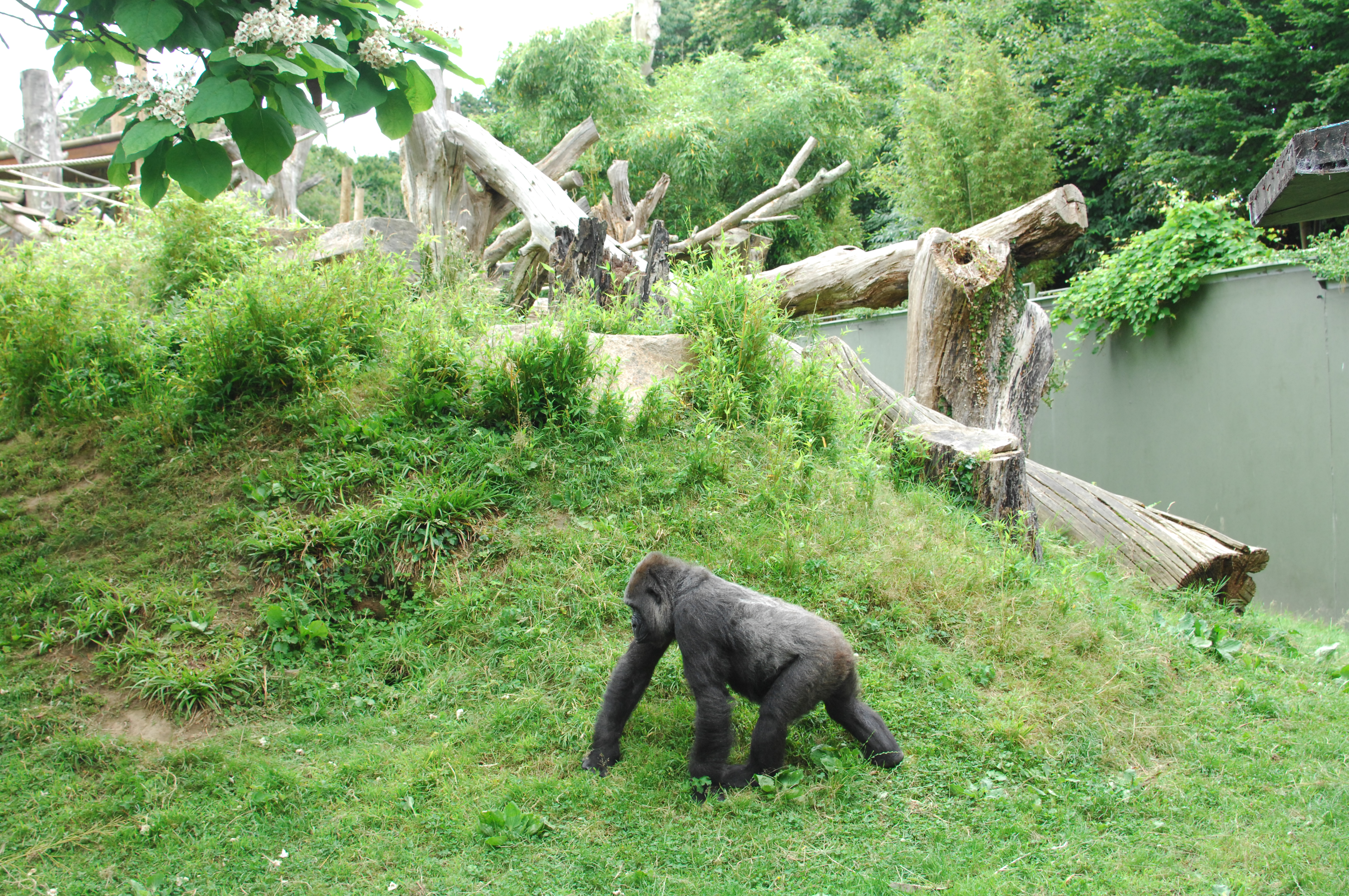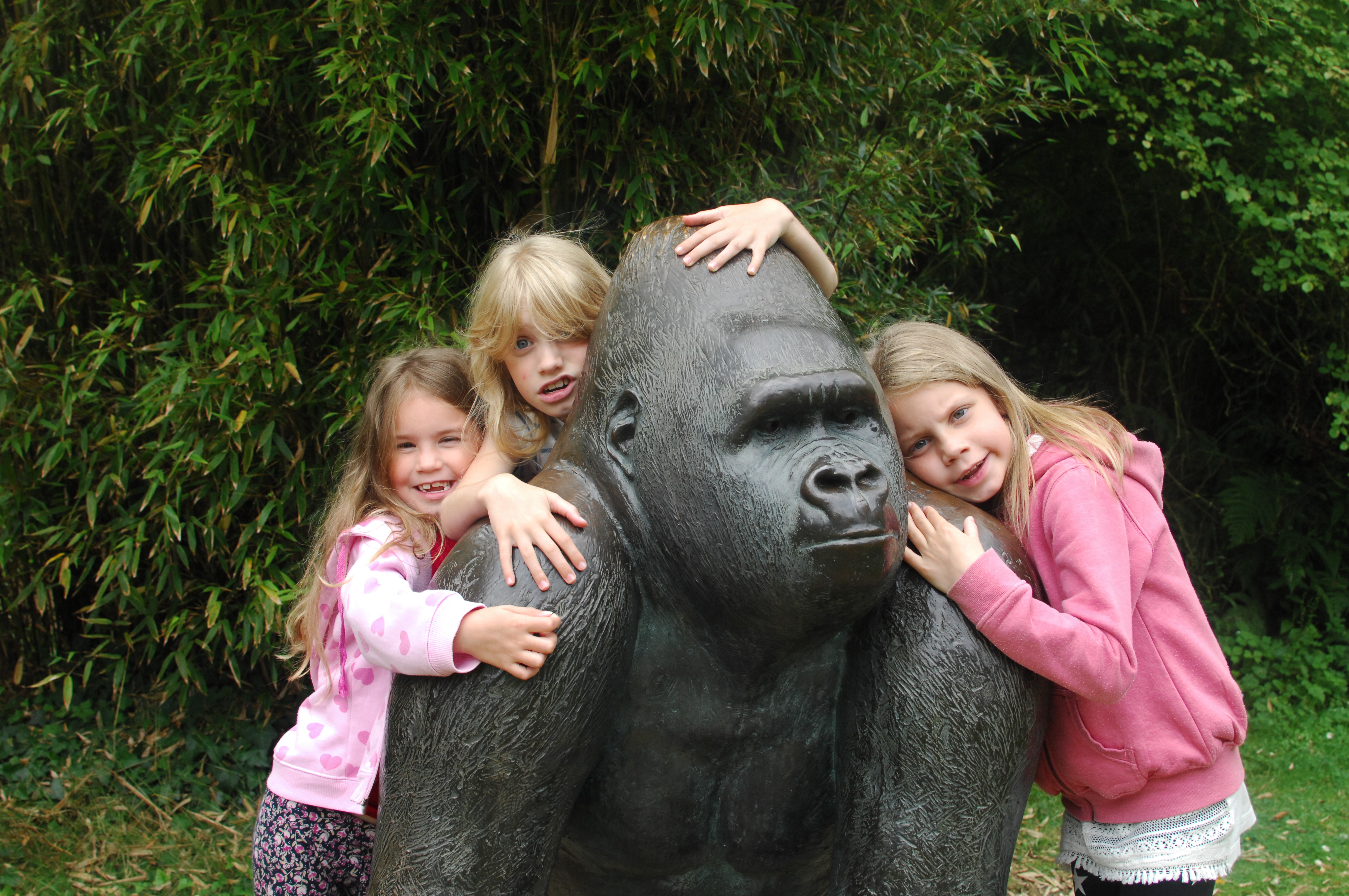 We had an absolutely fantastic time in Jersey and there were still plenty of things that we didn't get to do – The Jersey War Tunnels, Elizabeth Castle, Rozel Bay, watch the sunrise on the East Coast, Plemont (caves and waterfall), Tamba Park and Samares Manor to name just a few.  I'm confident that we'll be heading back there in the not-too-distant future to explore some more and I can thoroughly recommend it for an interesting and different family holiday.
Please note:  no-one has asked (or paid!) me to write any of the blogs in this series.  All thoughts, feelings, ideas, opinions and images are my own.