March has felt like the longest month ever.  Today marks the start of the Easter holidays but honestly I thought they would never arrive – the days were passing by but the end of term just didn't seem to be getting any closer, even though it's only been a short half term.  It's been quite a strange feeling considering that time has been going super-quickly up until this point.
Anyhoo, we've got two whole weeks off from the usual routine and I can't wait to spend some quality time reconnecting with my girls in ways that we just can't do when they're at school all day.
Even though the month has dragged, it's been an eventful one and we've had lots going on.  Here are all the little things I've been loving lately throughout March…
READ
I'm currently reading 'Harry Potter and the Order of the Phoenix' and I'm on track to finish the whole set by my birthday in May so I can tick one more thing off my '40 Things Before I'm 40′ list.  I'm trying to read other books in between each Harry Potter one as well and I keep picking up promising-looking books in Waterstone's, read a couple of pages and then put them back again because they just don't grab me in a way that makes me think "yes, I have to know what happens next".  I think I've forgotten what I actually like to read!  I've got plenty of work-related books to do with personal development, coaching and therapy on my shelf, but I literally have no clue what I enjoy in terms of fiction any more.  I feel more than a little bit sad about that as I've always loved to read.  Perhaps I need to just give one a try and persevere with it?
I did read some lovely things that the girls wrote for me in my Mother's Day cards.  I know it's a day that has been commercialised way too much, but I have to admit I do love getting a bunch of flowers and some heartfelt messages from my girls.  As someone who regularly feels like I'm not doing a very good job as a mother, thinks that I get most things wrong, and worries about pretty much everything, little things like this make me hope that maybe sometimes I'm getting something right.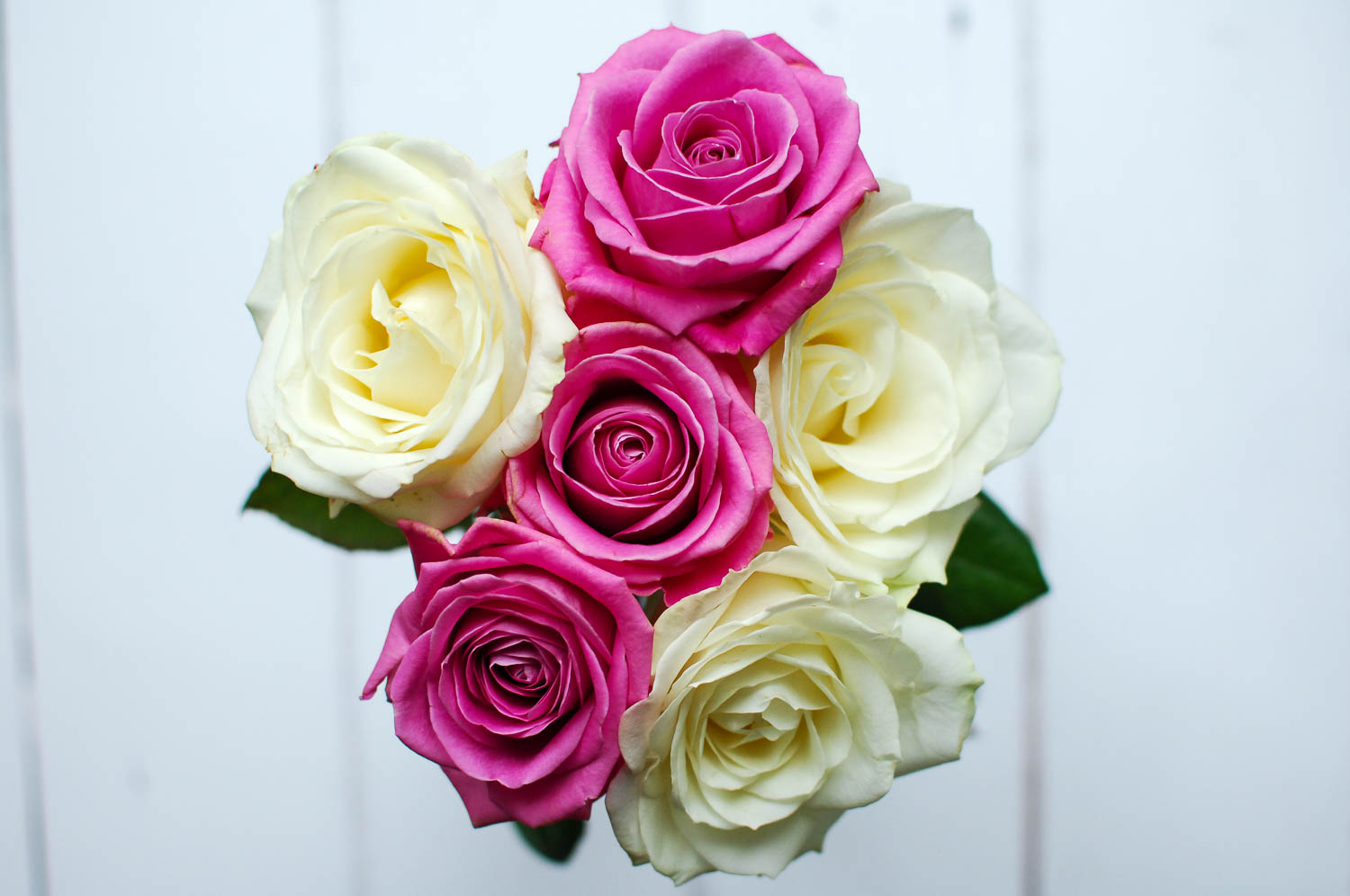 WATCHED
Mimi participates in pretty much every single sporting competition that her school enters – anything from football to tri-golf (don't ask, I have no idea either!), netball to athletics.  Football will always be her favourite and she's out in the garden practising her skills at every opportunity she gets, but the other thing she really loves to do is run.
She had a cross country competition scheduled every week in March, though unfortunately two of them were cancelled because of the weather – deep snow for the first one and a flooded course for the other.  Thankfully two of them did go ahead and Mimi ran her socks off.  She was competing in a field of about a hundred other girls, many of whom were in the year above her.  Each course was about a mile long and in the first event she came 20th, barely seeming to be out of breath when she crossed the finish line.
All she wanted to do in the second event was to beat her previous placement and, even though the course was much harder, she did it, coming sixteenth overall.  I'm so proud of her!  But what was even more wonderful to watch was how she cheered on her friends, congratulating them and encouraging them no matter where they came.  This one-to-one time with her is very special to me and I really hope she knows that.
As the weather has been so rubbish for most of the month, we've been to the cinema a couple of times – there's no better way to spend a rainy/snowy afternoon than snuggled up in cosy seats with the smell of popcorn in the air whilst you lose yourself in another world for a couple of hours.  On our first trip we divided: Ella, Lola and I went to see 'The Greatest Showman' (for the third time! I just love it so much and could honestly watch it every day forever more and never get bored) whilst the husband and Mimi saw 'Early Man', which they reported as being very funny.  On our second trip a couple of weekends ago we watched 'Peter Rabbit' as a family together which we all thoroughly enjoyed – there were plenty of laugh-out-loud moments as well as sweet little sentimental sections too.
Finally, we watched Ella receive an award at school during a special assembly arranged for parents.  At the end of every term one pupil from each year gets chosen to receive certain accolades such as 'Demonstrating School Values' and 'Sporting Achievement' amongst others.  Ella won the 'Presentation' award, for exceptional organisation, neatness of her handwriting and care taken over the presentation of her work.  She got a certificate and a little trophy and it was lovely to see her effort and hard work rewarded.
HEARD
The weekend before last I heard the most wonderful news that my best friend had delivered her baby girl safely into the world four days early.  I'm so happy for her and her husband and their little girl is, of course, absolutely gorgeous.  She's been sending me lots of photos via Whatsapp and we're trying to arrange a date for me to go down to Southampton to visit them all now that she's home from hospital and they're getting used to life as a family of three.  I can't wait to meet her baby girl and have squishy newborn snuggles and capture her on camera while she's still tiny.
We also heard which high school Ella will be going to in September.  She was counting down the days until she got the decision, bless her, even marking the date on her calendar.  It all ended up being a bit of a drama to begin with but thankfully it's all worked out ok in the end (I hope) and she's settled on a placement that she's happy with which is all that really matters.
MADE
We've not done much baking this month, though I did make a scrummy carrot cake for Mother's Day.  My Mum and Stepdad came up to visit for the day and it's their favourite so I wanted to surprise them.  I had some fun playing around with food photography after I'd made it too and I'm pretty pleased with how it turned out.
We also made Easter bonnets for the first time ever after the girls' school decided to hold an Easter bonnet decorating competition.  Lola opted out but Mimi really got into doing it after initial protests about it being "too girly" – she loves anything art-related and was really pleased with how her bonnet turned out.  None of them won the 'Best Bonnet' contest (some of the parents' competitive sides had clearly come out to play judging by some of the creations that were paraded around the hall in the Easter assembly) but they had fun doing it and that's all that matters.
WORE
The girls wear quite a lot of hand-me-down clothes, given to us by family and friends who have older children and whilst that's been fine whilst the girls were younger, now they're growing up they have very definite ideas about what they do and don't like to wear.  We don't go shopping all that often yet, though I'm really looking forward to when the day comes where we can all have a girly day shopping together.   H&M is their current favourite shop and the last time we popped in we spotted this 'Blog Queen' hoodie which I just had to buy for Ella.  She loves it and I've had to prise her out of it so I can put it in the wash!  I kind of wish they made it in grown-up sizes.
I've not been able to find anything that I like for myself for absolutely ages – as well as forgetting what I like to read I've also been feeling very lost with what I like to wear.  However, on the same shopping trip as finding Ella's hoodie, I managed to find a hoodie for myself in H&M with 'Colorado' on the front which I'm thrilled with – I've wanted one ever since my solo trip last year but all I could find whilst I was there were ones that said Denver rather than Colorado.  It's lovely and warm so it's been brilliant during this ridiculous cold weather we've been having.  I also spotted a gorgeous forest green snuggly jumper in H&M as well that looks fab with skinny black jeans and boots, so I snapped that up too and I love it.
AND FINALLY…
The crazy weather this month has meant we've had both snow days and sunshine days to play in.  I love the contrast of these photos below, but I have to admit I am more than ready for Spring to properly arrive, the temperatures to increase a bit and to have more time outside rather than hibernating indoors.
Snow days in the back garden: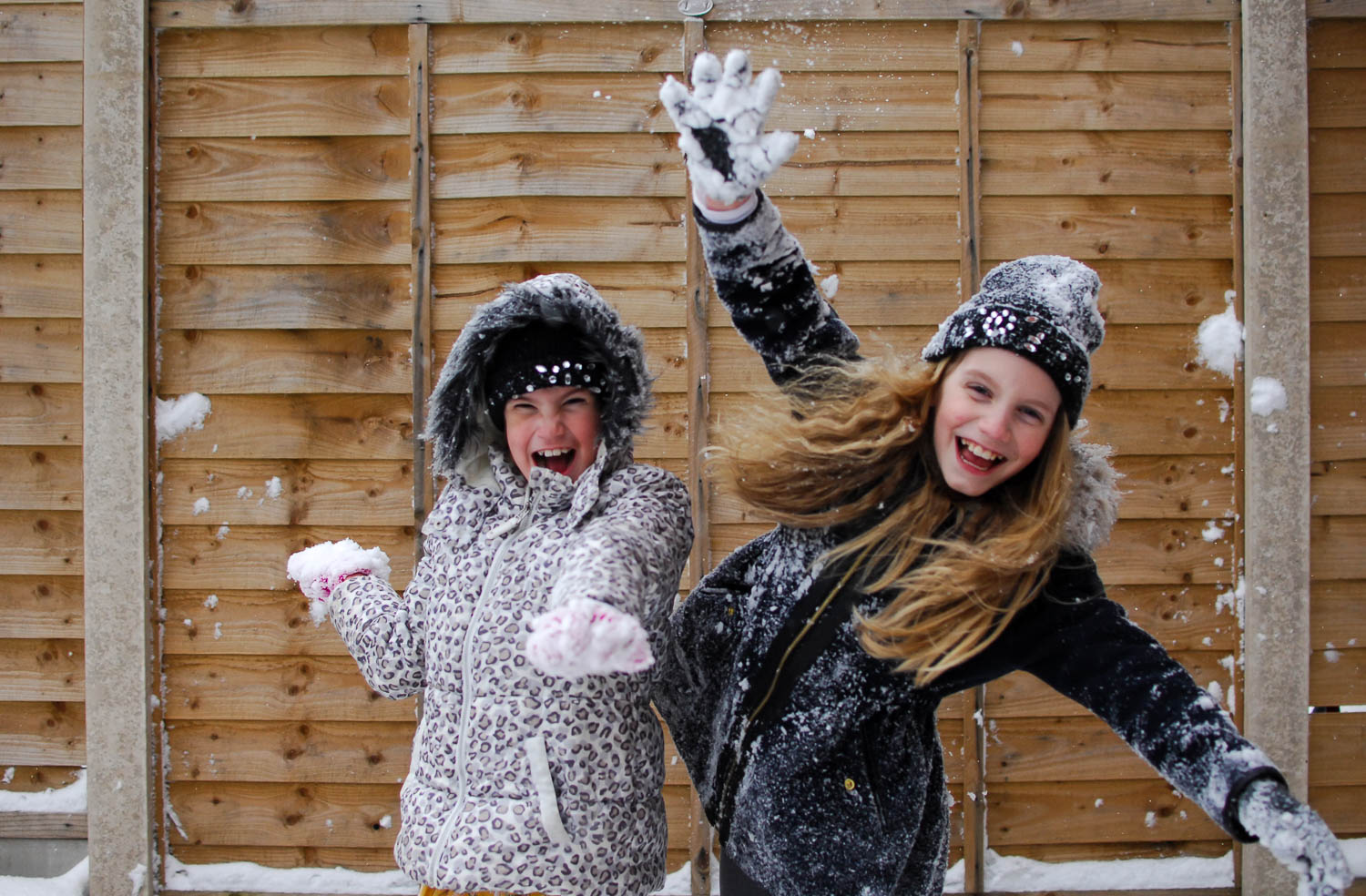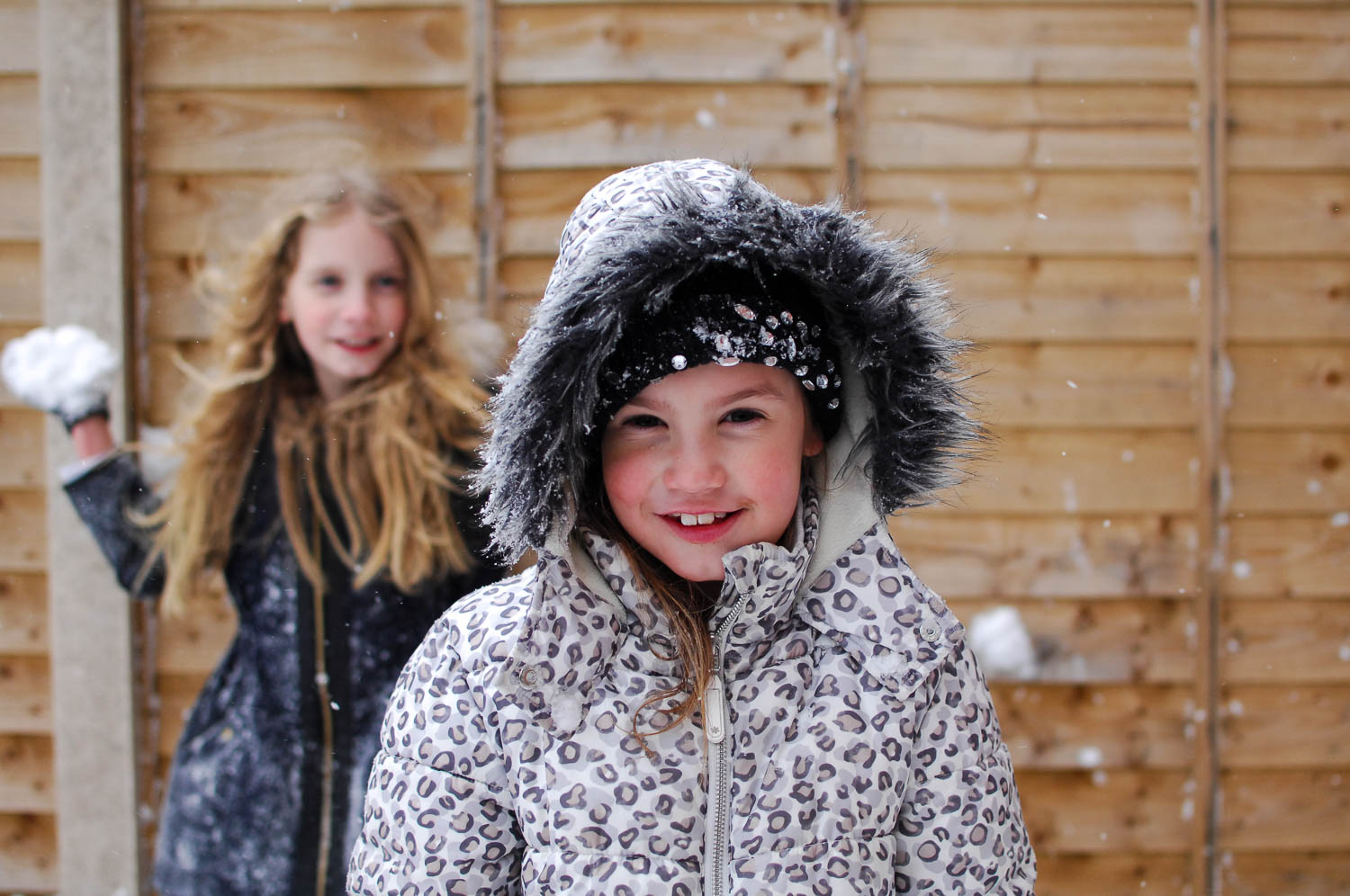 And sunshine at Croome (National Trust):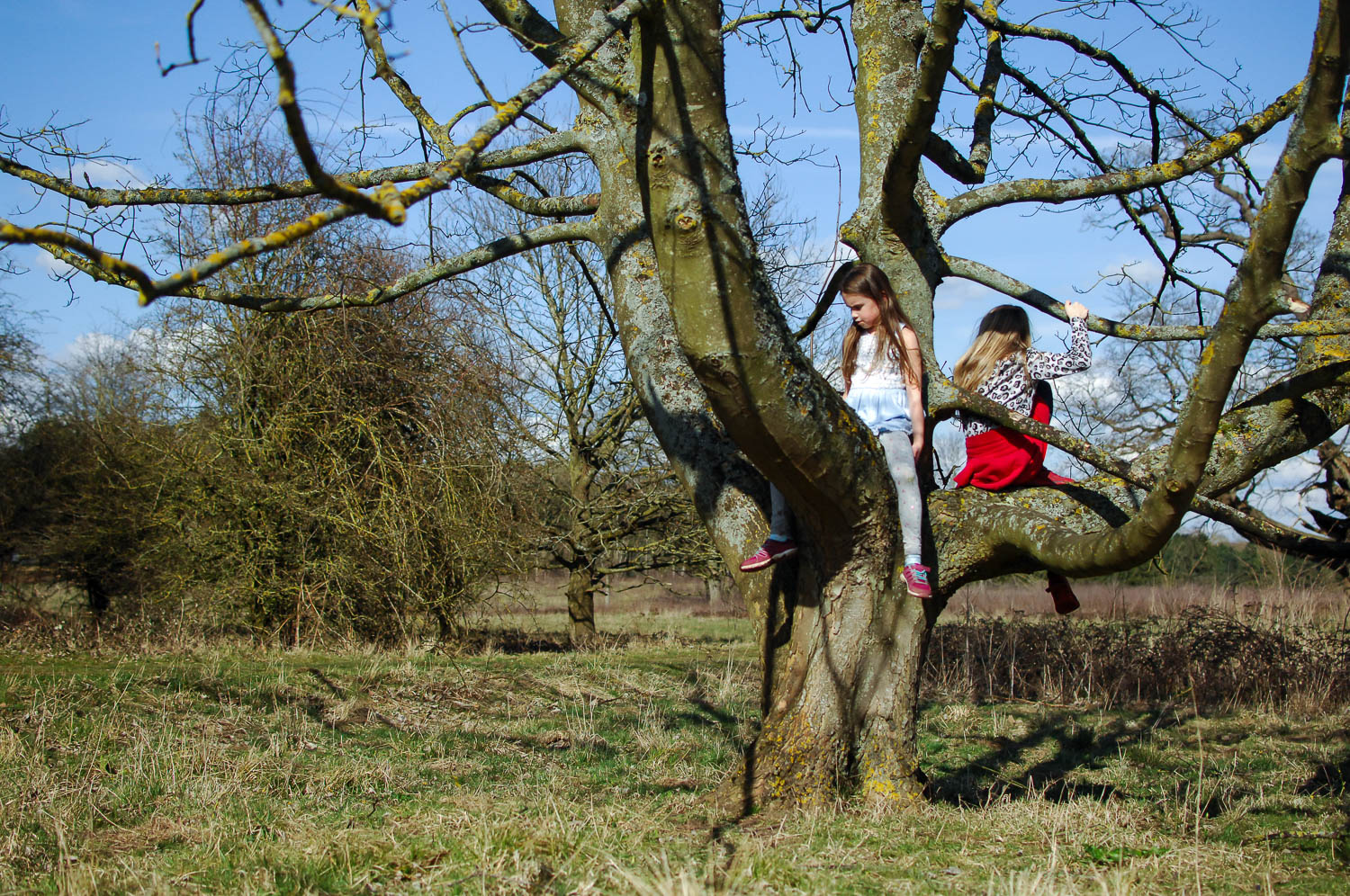 I also did my first ever in-home newborn photoshoot for a friend, who's baby girl was just one week old at the time.  I'm so pleased with how the images turned out and the family sent me a gorgeous bunch of flowers to say thank you.
April is looking promising:  It's the Easter holidays; we have a week away at our home-from-home in Bude in North Cornwall; and fingers crossed the weather will be improving as we inch ever closer towards longer days and being able to go out without coats and boots on.  Roll on (proper) Spring!
Linking up with Coffee Work Sleep Repeat's 'Little Loves' link: