I sit writing this in a hotel room in Denver, Colorado.  It's Friday morning here, though if you're reading this back home in England it'll already be the afternoon.  It still doesn't quite feel real, even though I spent the whole of yesterday – 19 hours in total – travelling to get here, leaving the house at 7am and arriving at my hotel in Denver at 7.30pm (which was actually 2.30am UK time).
In fact, the whole of September has felt a little bit surreal and it took me a long while to make the adjustment from summer to autumn and to get back into the swing of things with school and work – all the after school clubs, sporting events, high school open evenings, homework and the long daily to-do lists for work and home felt completely overwhelming and it was a matter of keeping my head down and getting on with it whilst surviving on very little sleep thanks to a racing brain and simply not enough hours in the day to do it all.  Thankfully by about halfway through the month I started prioritising getting a few earlier nights and as a result began to feel a bit more like 'me' – I always underestimate just how important sleep is to my wellbeing.  Then my thoughts turned to preparing for my solo adventure at the end of the month – Leap Retreat.
Despite it being a bit of a strange month, there have been lots of lovely things that I've enjoyed too.  Here are all the little things I've been loving lately throughout September…
READ
I'm finally on to 'Harry Potter and the Goblet of Fire' thanks to all of my train journeys to and from London this month – its the only time I take to actually sit and read a proper book (if I manage to stay awake anyway!).  The first time I read the series, number four was definitely my favourite – I'm curious to see if that's still the case now I'm reading them again.  I'm absolutely determined to finish them all by the end of the year so I can tick another item off of my '40 Things Before I'm 40′ list.
I've spent every spare minute I could find diving in to the 'Moments Matter Workshop Guide' which was created by Sarah Cornish of My Four Hens Photography, in preparation for my trip to Leap Retreat in Colorado to learn from her in person.  I had the guide printed as I found it a bit tricky to read online (I'll never be an e-reader type of girl!) and I'm so pleased with how it turned out.  It's full of useful information, helpful tips and, of course, absolutely gorgeous images.  I really hope I can start putting it all into action with my Family Photoshoots once I'm home.
I also pre-ordered Brene Brown's new book 'Braving the Wilderness' as soon as I found out it was being released.  I absolutely love 'Daring Greatly' and 'Rising Strong' and I knew this one would be just as insightful and inspiring.  I'd completely forgotten I'd ordered it and then it turned up about a week before my trip – it seemed appropriate considering I'm heading off into the mountains of Colorado, way out of my comfort zone, having a solo adventure.  I managed to start it on the aeroplane on the way over here and am loving it so far.
WATCHED
September heralds the return of the Great British Bake Off and Strictly Come Dancing – yay!  I do love watching them both (though we never actually manage to watch them on the day they're aired!).  The girls are starting to get into them more this year, and watch the latest episode together when they get home from school.  I have to say, I was a bit worried about GBBO when Mary, Mel and Sue left, but I love both Noel Fielding and Sandi Toksvig so they definitely get the thumbs up, and I think Prue is proving to be a good judge.  And Strictly is just magical – I'd give anything to be able to dance like that.  I watch the professionals completely open-mouthed.
I also watched the girls go back to school, confidently navigating their way into their new year groups.  Ella is now in her final year of primary school , Mimi is in her penultimate year and Lola has moved up into Key Stage 2 (no more nativity plays for us 🙁 )  It's strange to think that this time next year Ella will be in High School and Mimi will be in her last year in primary – my babies are growing up!
The return to school means the return of regular sports competitions for Mimi.  There seems to be one every week at the moment!  The first one was cross country, which she entered last school year as well.  She came 11th out of a field of 60 and I'm so proud of her.  She ran her socks off and I don't know how she does it.  She loves it and it makes her happy though, so that's all that matters.  Next week…netball!
HEARD
For my day job I work as a Cognitive Hypnotherapist.  In the middle of the month the organisation I trained with held their annual conference – it's always a fun day and I learn lots as well as being able to catch up with friends and colleagues.  This year was a slightly different format to usual, in the shape of a Masterclass with the eminent US hypnotherapist Rubin Battino.  He is 86 years old, had so many stories to tell, was hysterically funny and has well over 40 years of experience.   It's difficult to describe what it was that made it such an insightful day – hearing him speak was a special thing in itself and there were so many wise words and learnings I took from the event that I couldn't possibly list them all here.  And not just relating to Cognitive Hypnotherapy and how I can work better with my clients to help them achieve what they want to achieve.  Pretty much everything I learned can be applied to how I live my life in general – acting 'as-if', keeping things simple and remembering that there is no either/or.  I think I'm still processing it all and I know for sure that it's going to continue to have positive effects.
MADE
I 'made' the long journey to Denver, Colorado!
I've also created my first ever 'proper' travel vlog from our mini-break in the New Forest back in August.  It's pretty rough around the edges – I need a LOT more practice – but I'm quite pleased with how it's turned out.  I'm still writing up the post to go with it, but you can have a little peek at it here if you want to:
WORE
I've mainly been wearing jumpers and boots – after a changeable summer I was hoping for some lovely warm and sunny September days.  Apart from a couple here and there though it's been pretty grey and chilly!  The switch to autumn seemed to happen almost overnight.  I resisted it at first but now I'm back into my cosy knits and comfy boots I'm really quite enjoying it 🙂
AND FINALLY…
I met up on two separate occasions with two lovely bloggers – Penny from parentshaped and Kerri Ann from Life As Our Little Family.  Penny and I met in a funky little coffee shop in Uttoxeter, which is about halfway between where we each live, and chatted for ages about parenting, blogging, motherhood and life in general before we remembered that we needed to do the school pick ups!  We got on so well that we completely forgot to take any photographs 🙂
Kerri Ann and I met at Birches Valley in Cannock Chase – she'd asked me if I'd take some photos of her with her son.  Of course I was more than happy too and the girls had a blast playing football and building dens too.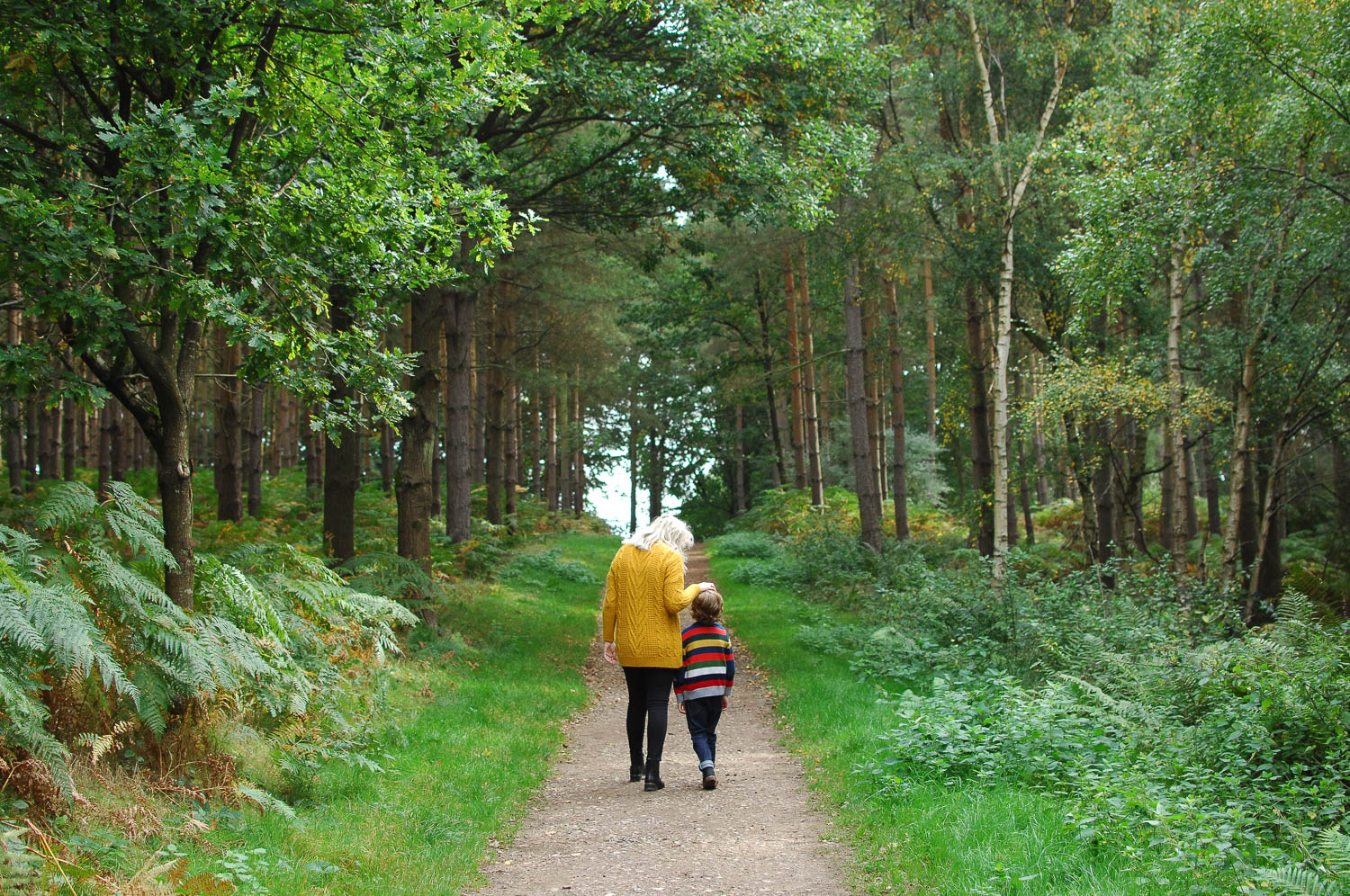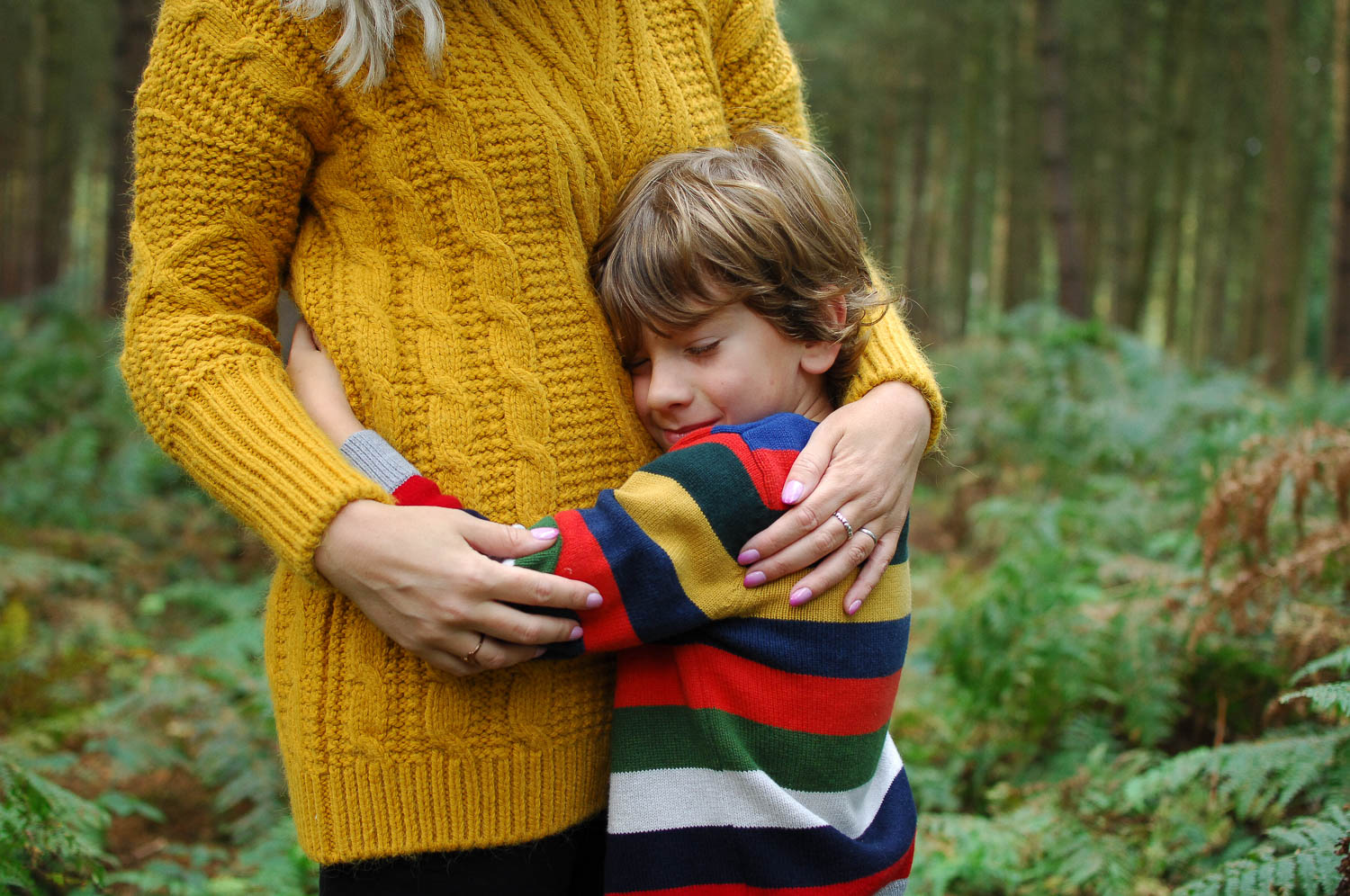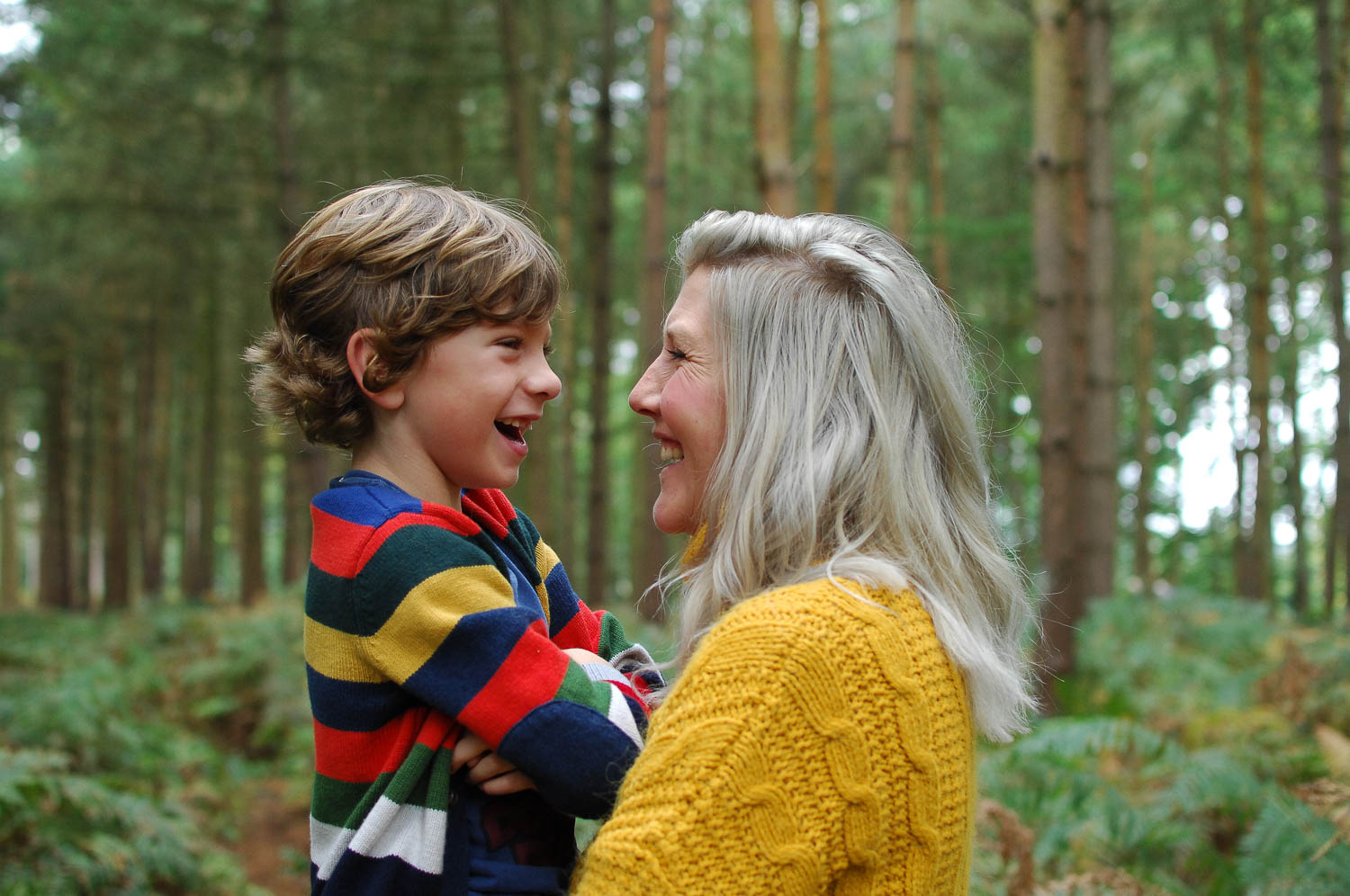 The very last bit of exciting news that's happened this month is that we've finally shared a secret with the girls that we've been keeping for nine long months… we're taking them to Disney in Florida!  Excitement levels are currently through the roof and once I'm back from Colorado I'll be planning our trip in earnest – its a once in the lifetime dream holiday that we've been saving up to do for literally, years and I want to make sure we make it one to remember.
And so that has been September – as busy and varied as ever and it looks like October is going to be more of the same.  I honestly wouldn't have it any other way – I love this crazy little family of mine.
Linking up with Coffee Work Sleep Repeat's 'Little Loves' link: