For the first three weeks of the summer holidays I had no car.  Anyone who knows me knows that I love to walk everywhere anyway, so it didn't bother me too much.  However, with three daughters who had a list of adventures they wanted to go on, it did make things more than a little bit tricky.  We walked wherever we could but it definitely limited us as to where we could go distance-wise and the cabin fever soon set in.  Our little town only has so many different things to keep us occupied and we quickly ran out of fun things to do.
When I finally got my new car, almost a month to the day after the accident, we took full advantage of  it and visited all the places we'd been unable to get to up until then.  I've written many times before about how lucky we are to live on the edge of Cannock Chase Forest – we love visiting our favourite spots and even though we've been many, many times over the years there always seems to be something new to discover: a brand new rope swing; a hidden stream; a surprising view…  So one morning, feeling a little bit giddy with all this newfound freedom and the ability to go wherever we wanted, I took the girls to an area I'd previously explored on my own which they'd not been to before.
The last time I'd been there it was either late Autumn or early Winter and so the landscape was quite barren.  Beautiful in it's own way of course – I like the starkness and contrast it provides in my photos.  But nothing prepared me for what it might look like in summer.
We parked in the little car park and set off up a steep and root-tangled pathway through the trees, exclamations of delight ringing through the air at each new discovery – mushrooms, flowers, sticks that were the perfect magic-wand size… (What is it with kids and sticks?!).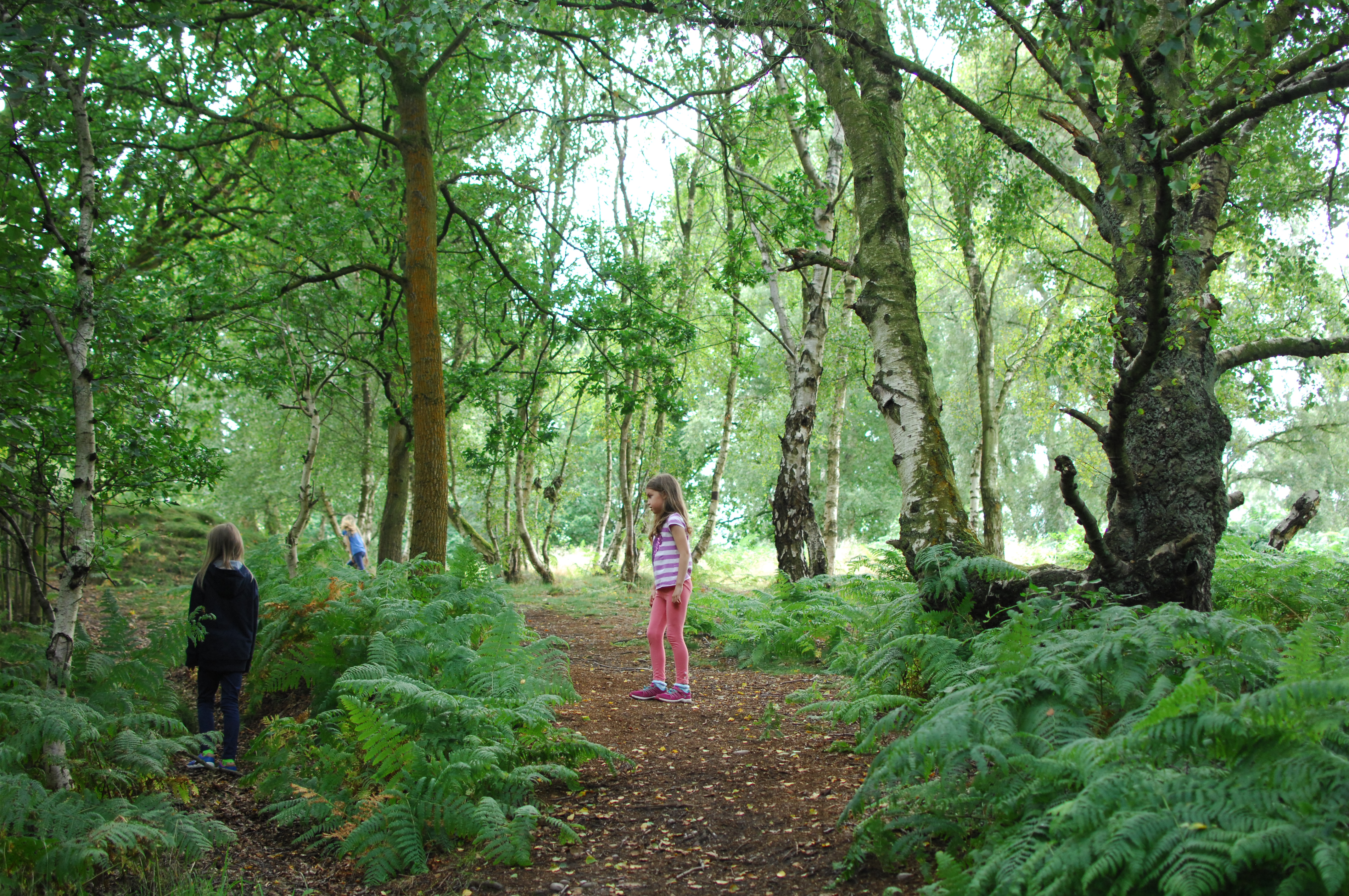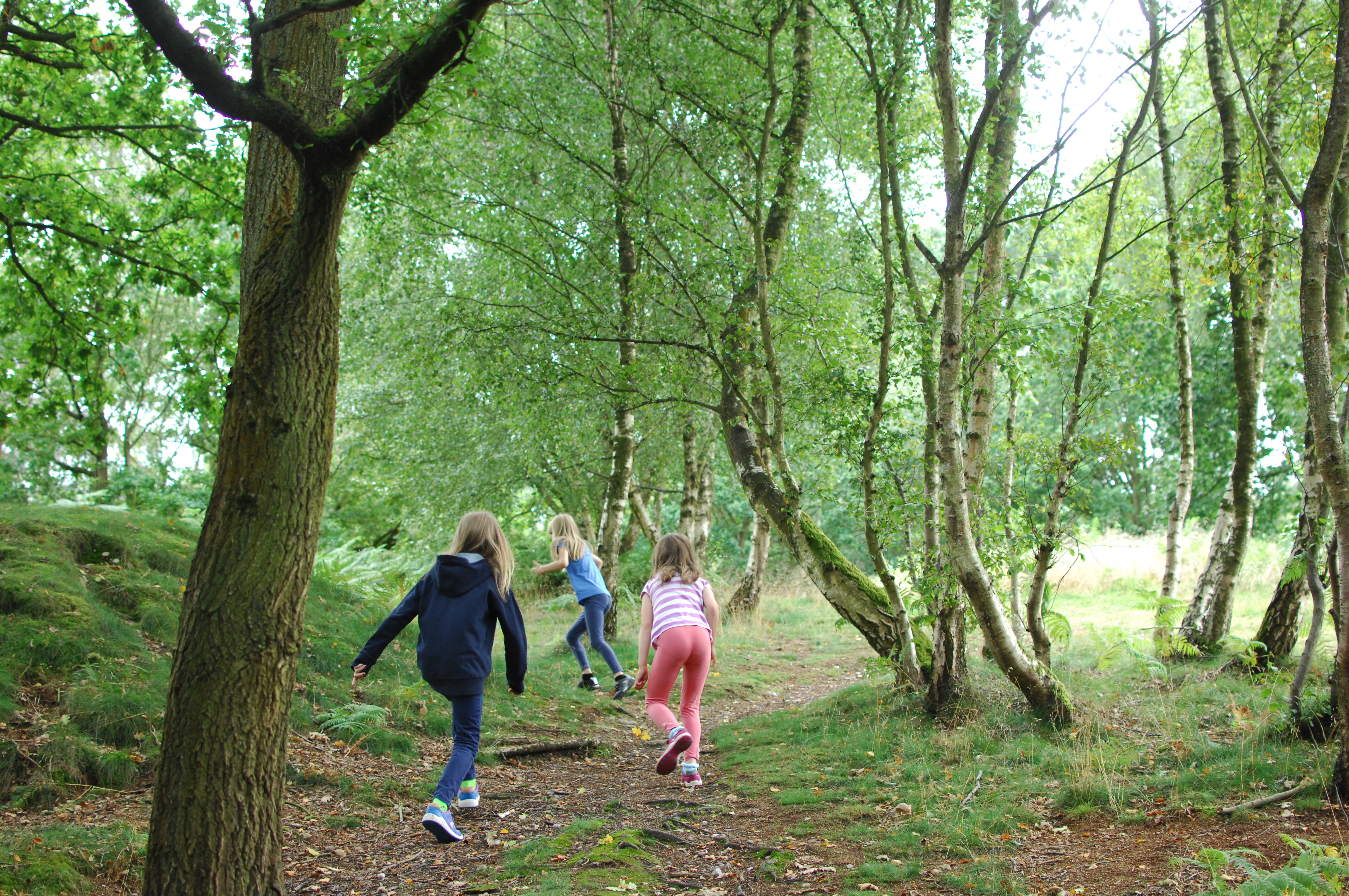 Once at the top, the path levelled out and we ambled along the edge of a row of pine trees, collecting armfuls of pine cones, stopping to examine a clearing where someone had clearly had a little campfire, and seeing how far we could throw said pinecones ("That one was at least twenty metres Mummy!  Do you think that's a new world record?").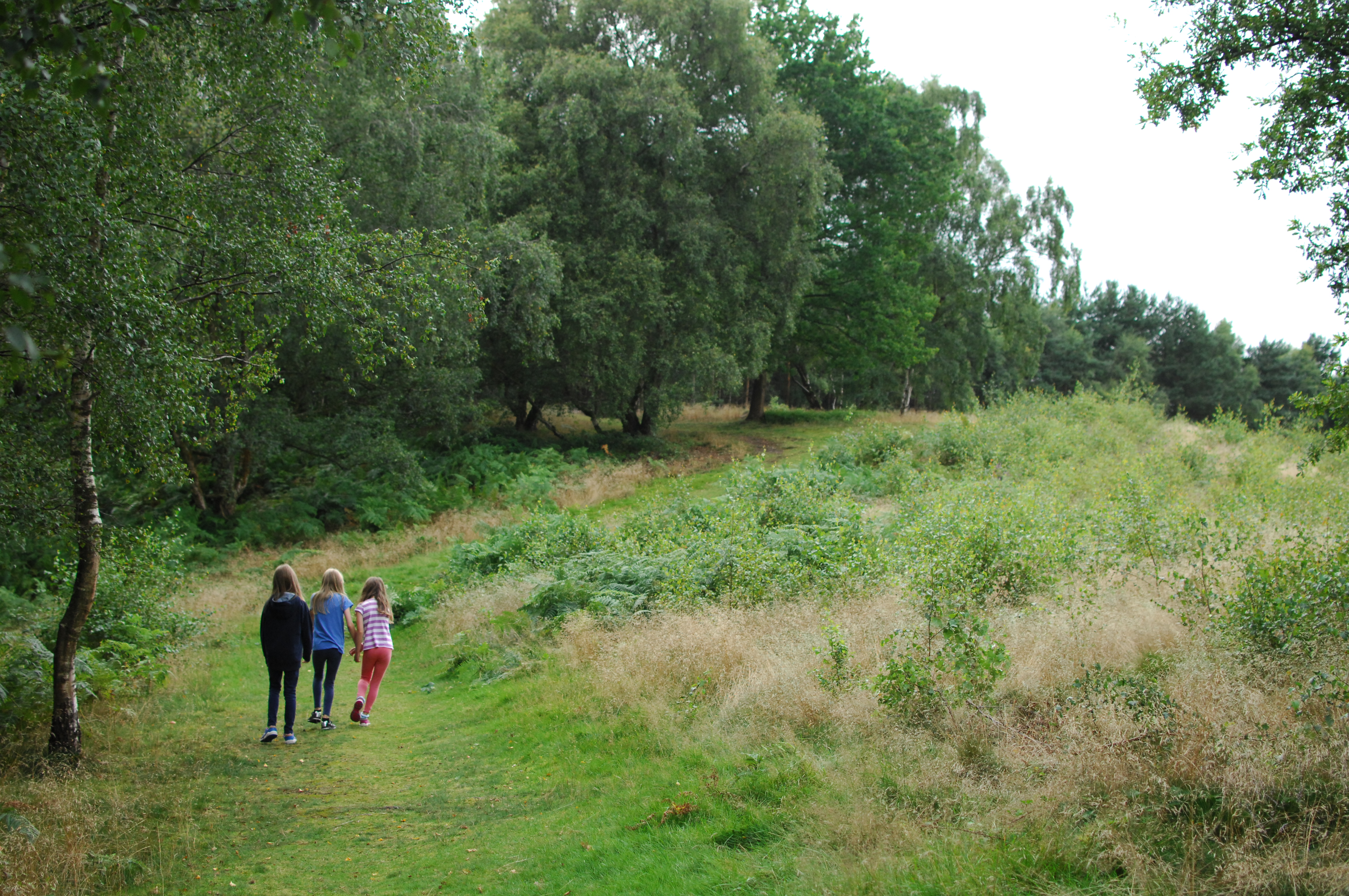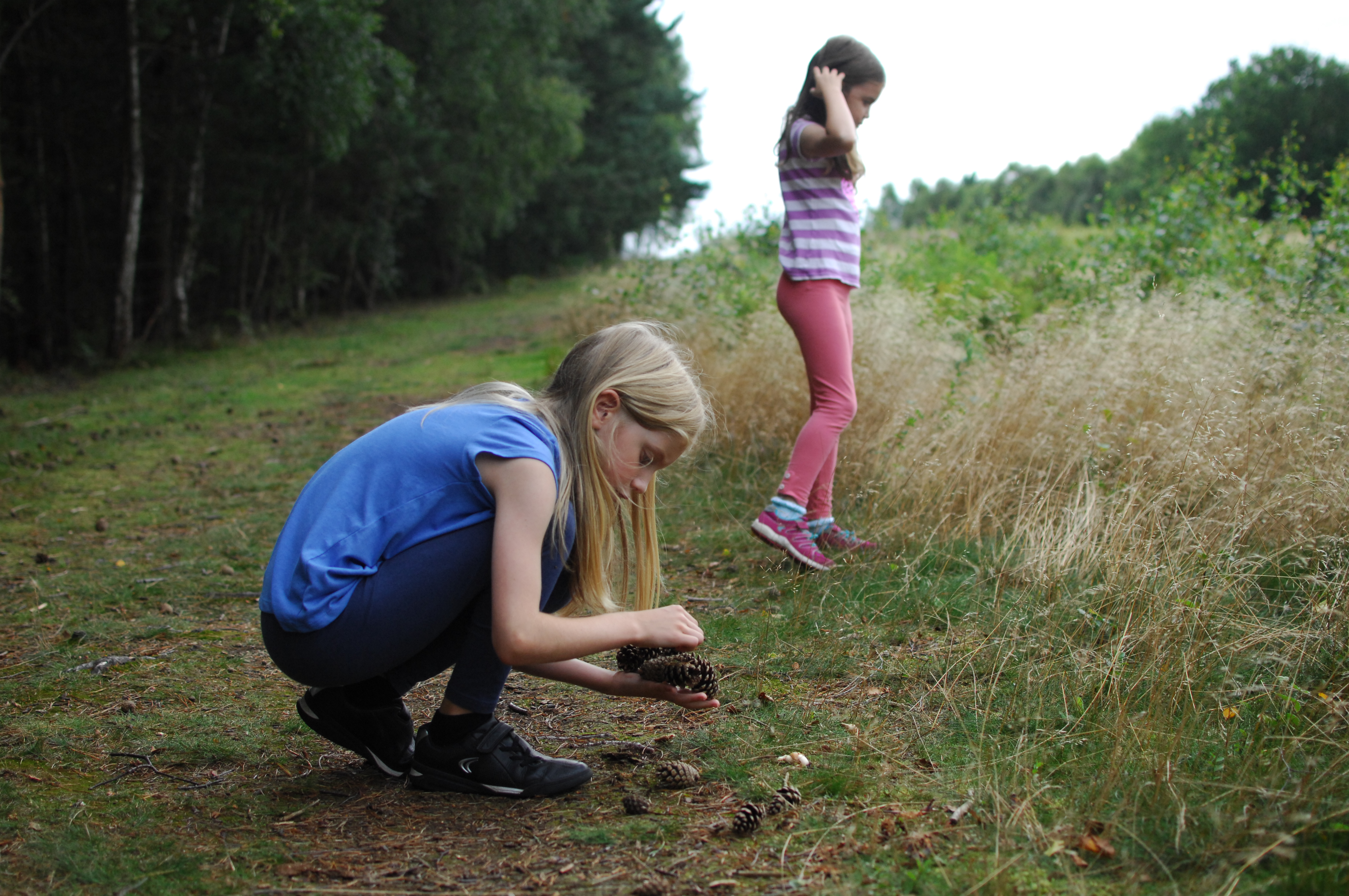 As we reached the end of the line of trees the landscape opened up even further and suddenly we were presented with a carpet of gorgeous purple heather and some spectacular views that stretched across into the next county – we could see The Wrekin in Shropshire looming on the horizon!  We spent ages wandering, exploring little side paths and chatting together.  It was so lovely there that I'm definitely planning to use it as a photoshoot location with families who want to book Adventure Sessions with me.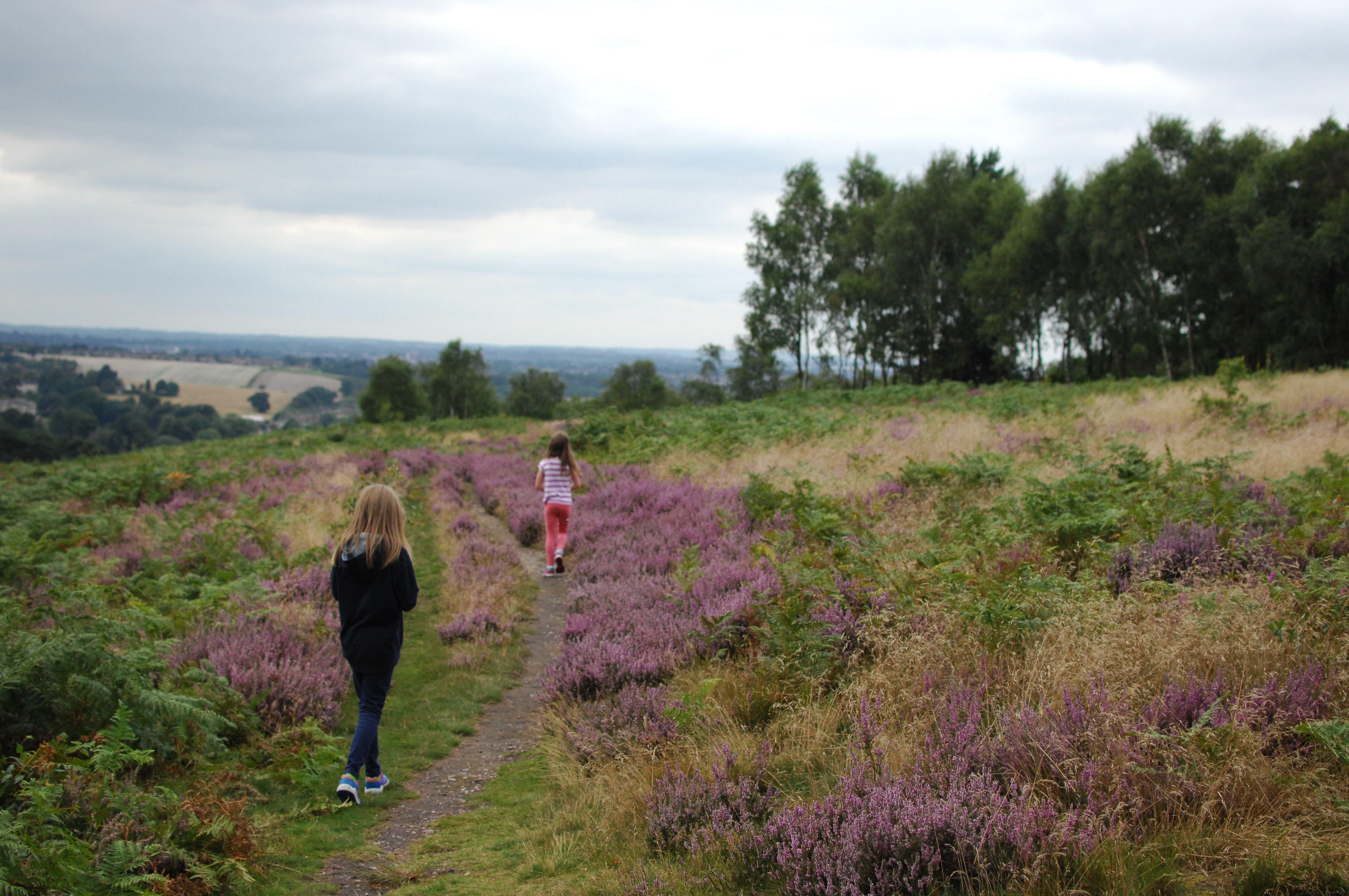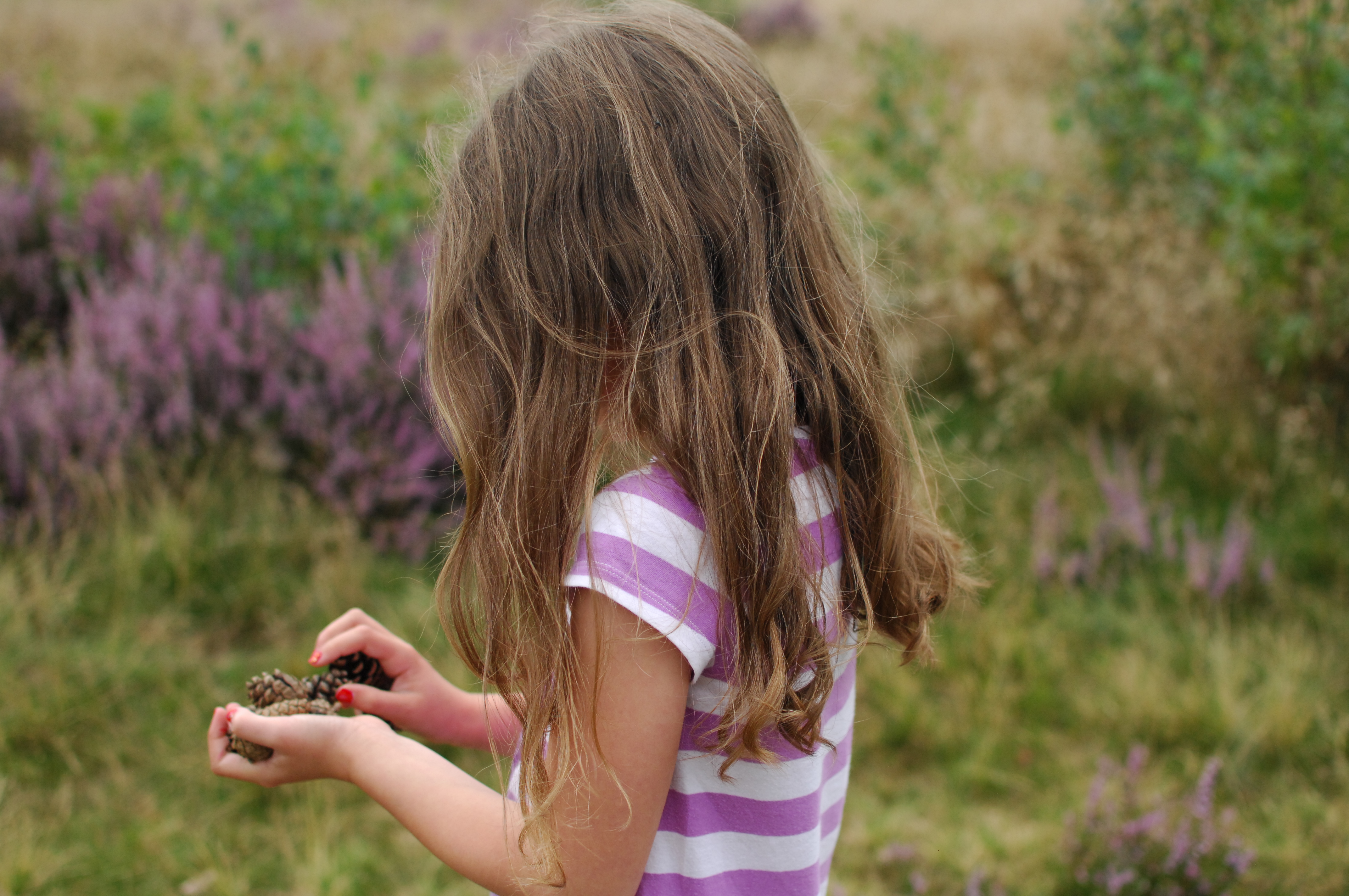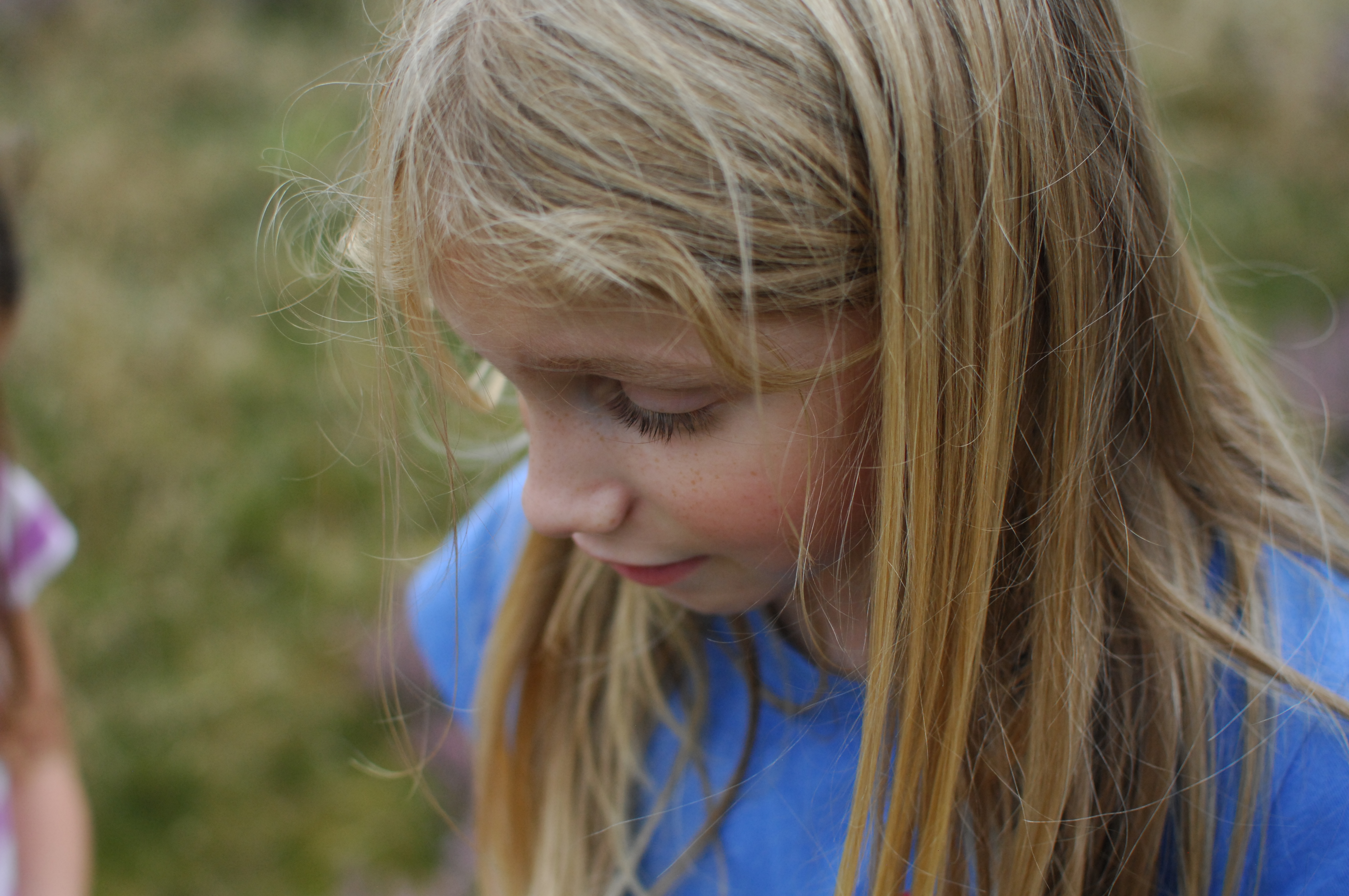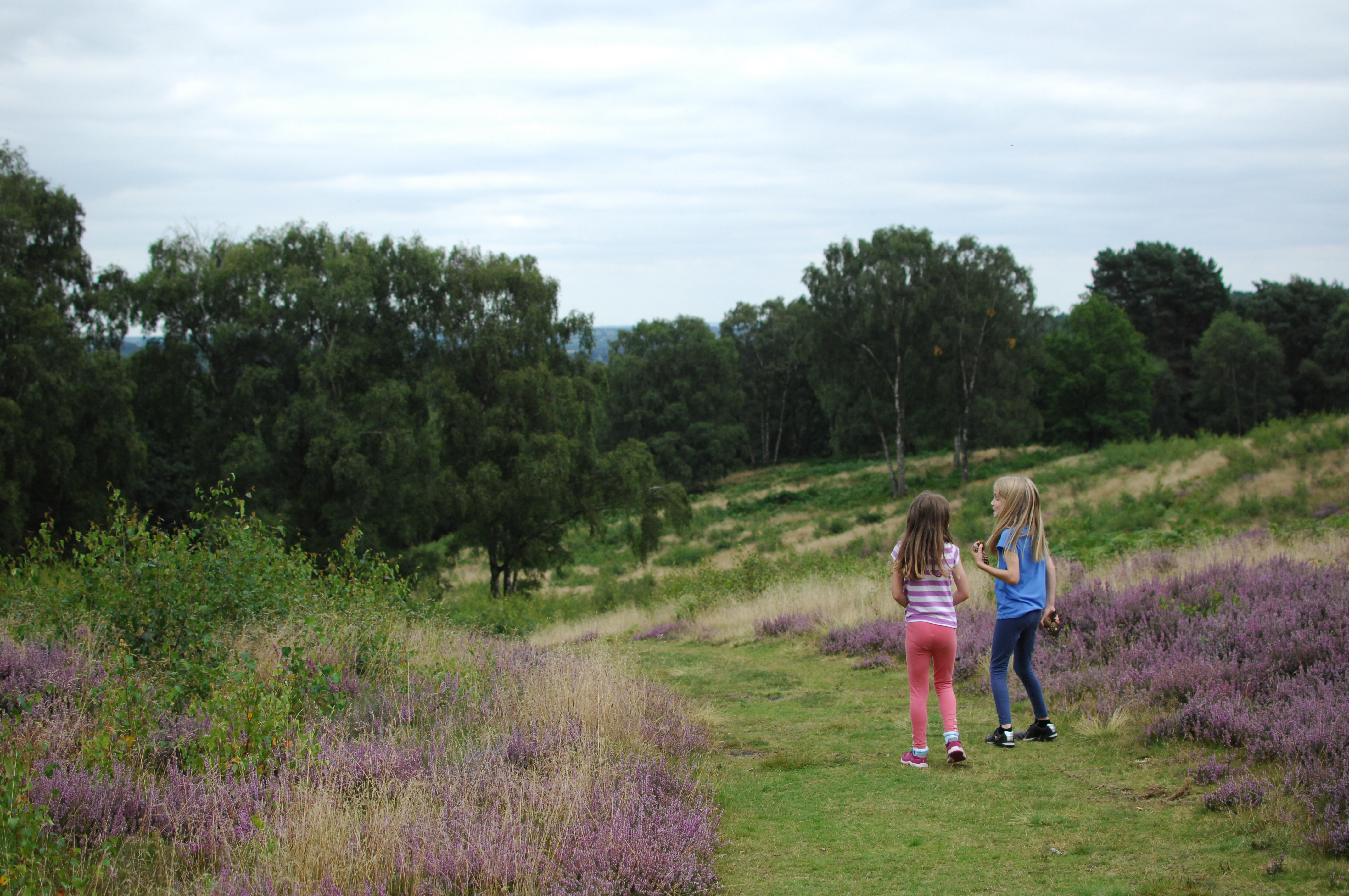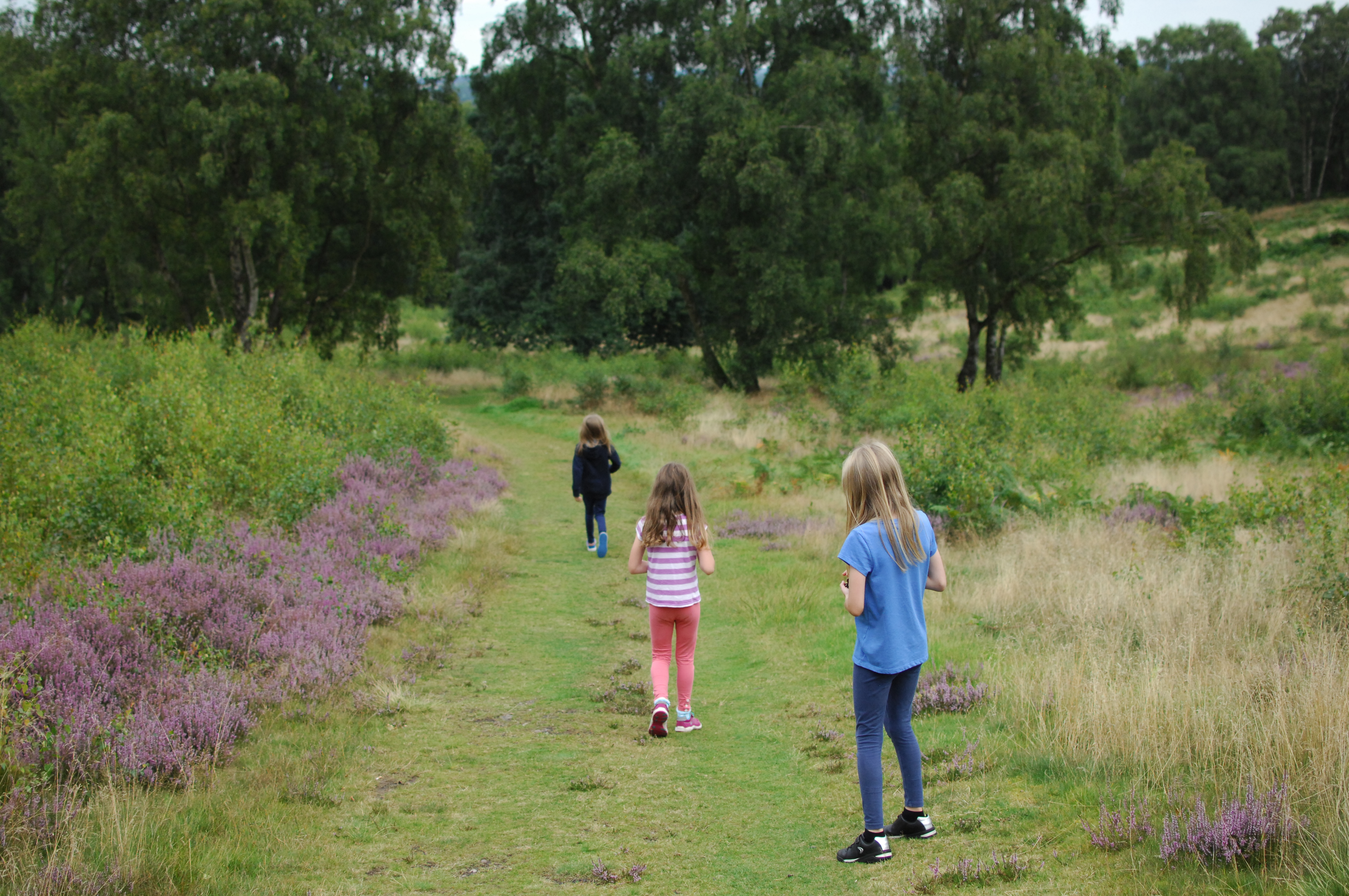 Cannock Chase is such a great place to go to blow away the cobwebs – if we have no real plans for the day it's the perfect spot to head to for some fresh air and a stretch of the legs and to run off some energy.  It's quite literally nature's playground.  We went back a week or so later with my husband – the girls loved showing him all the little places we'd found.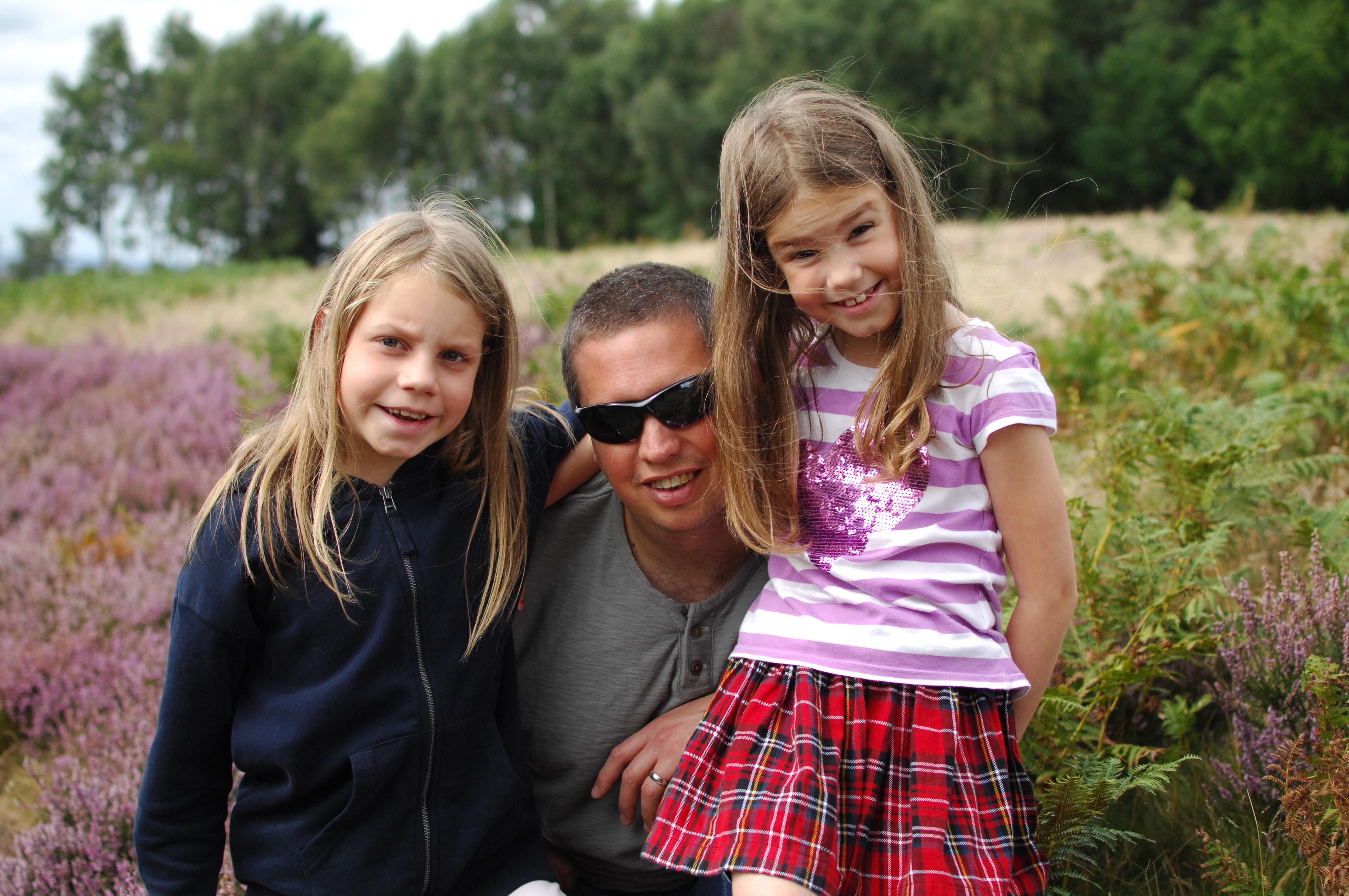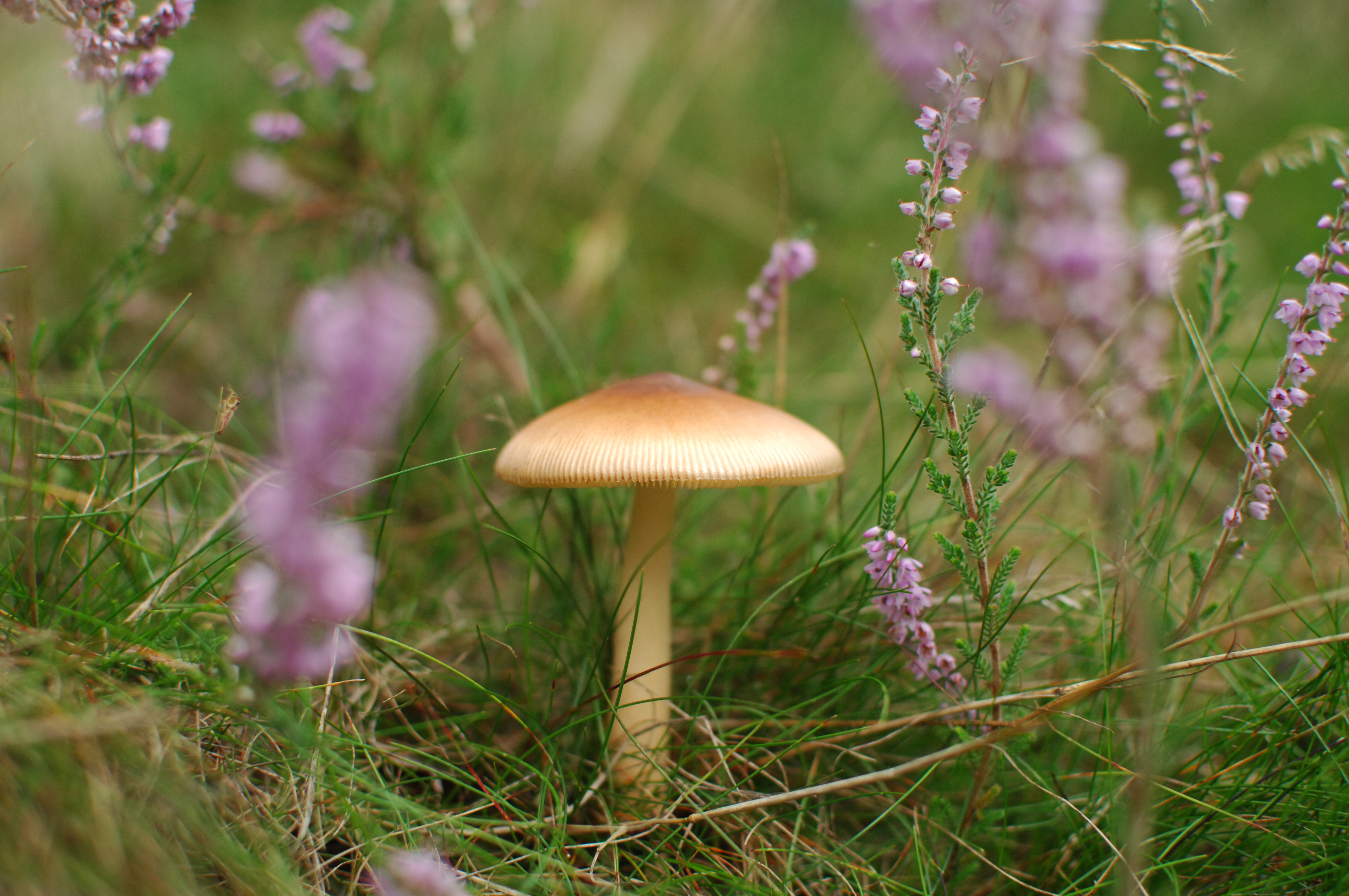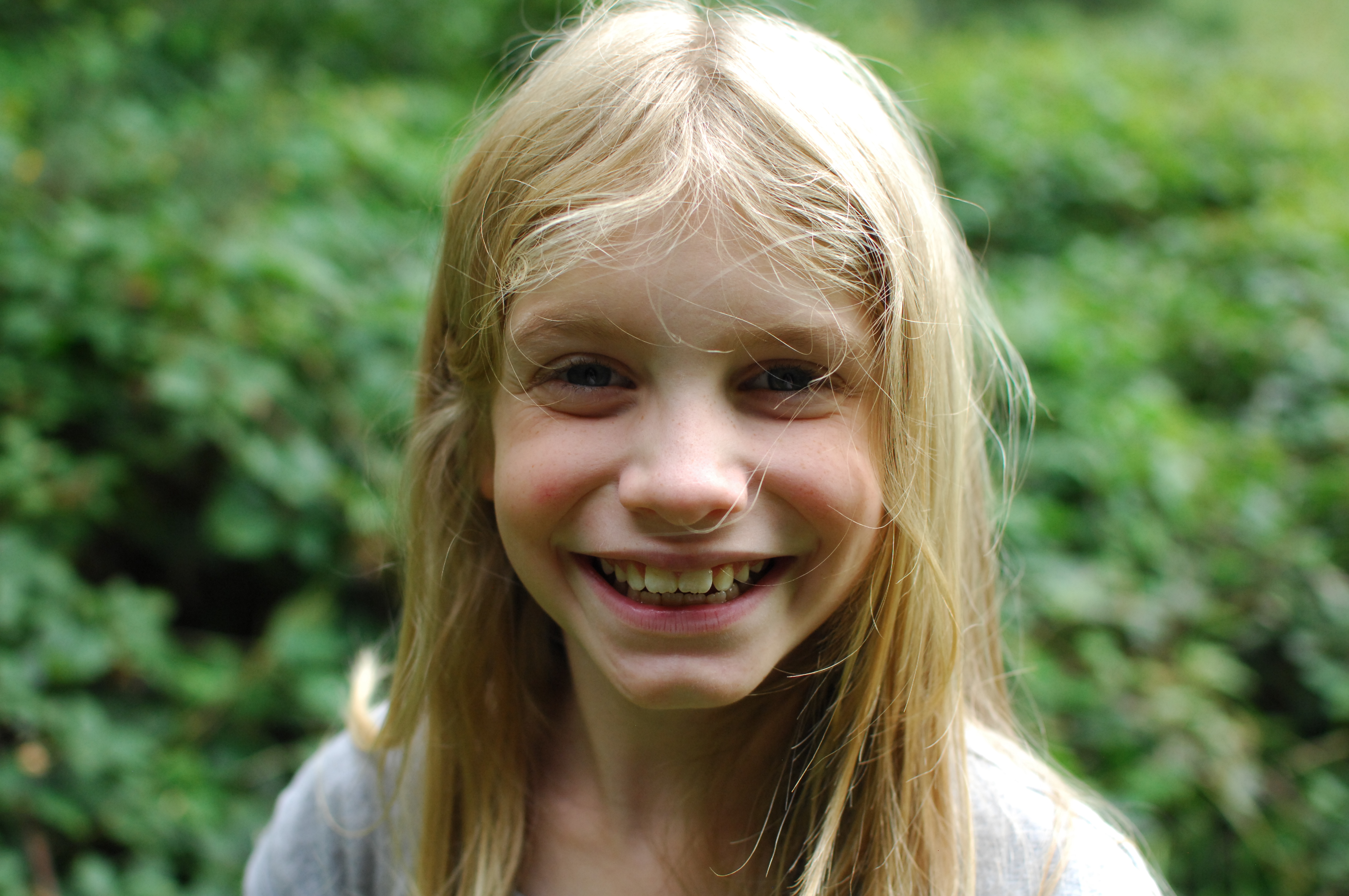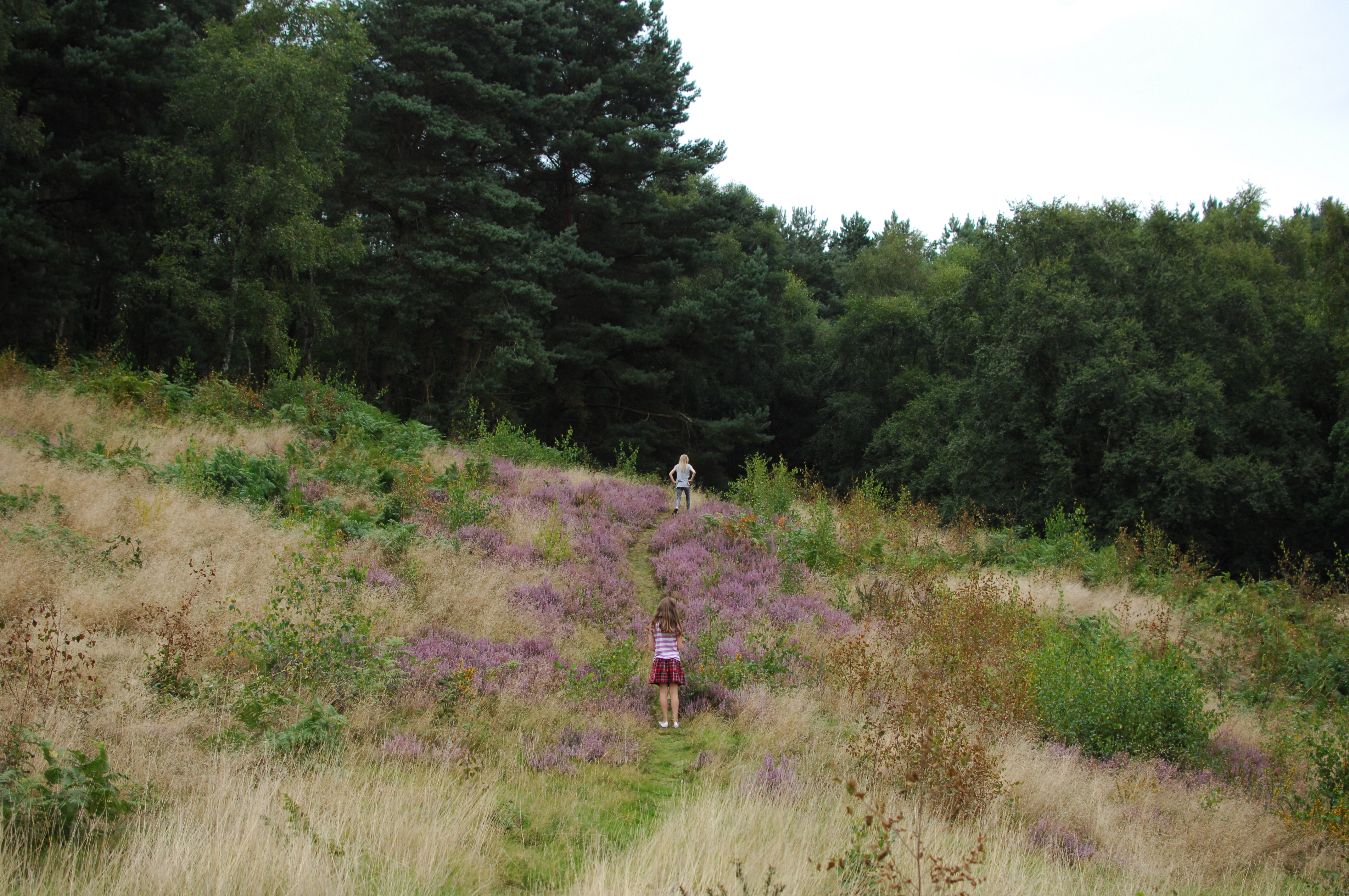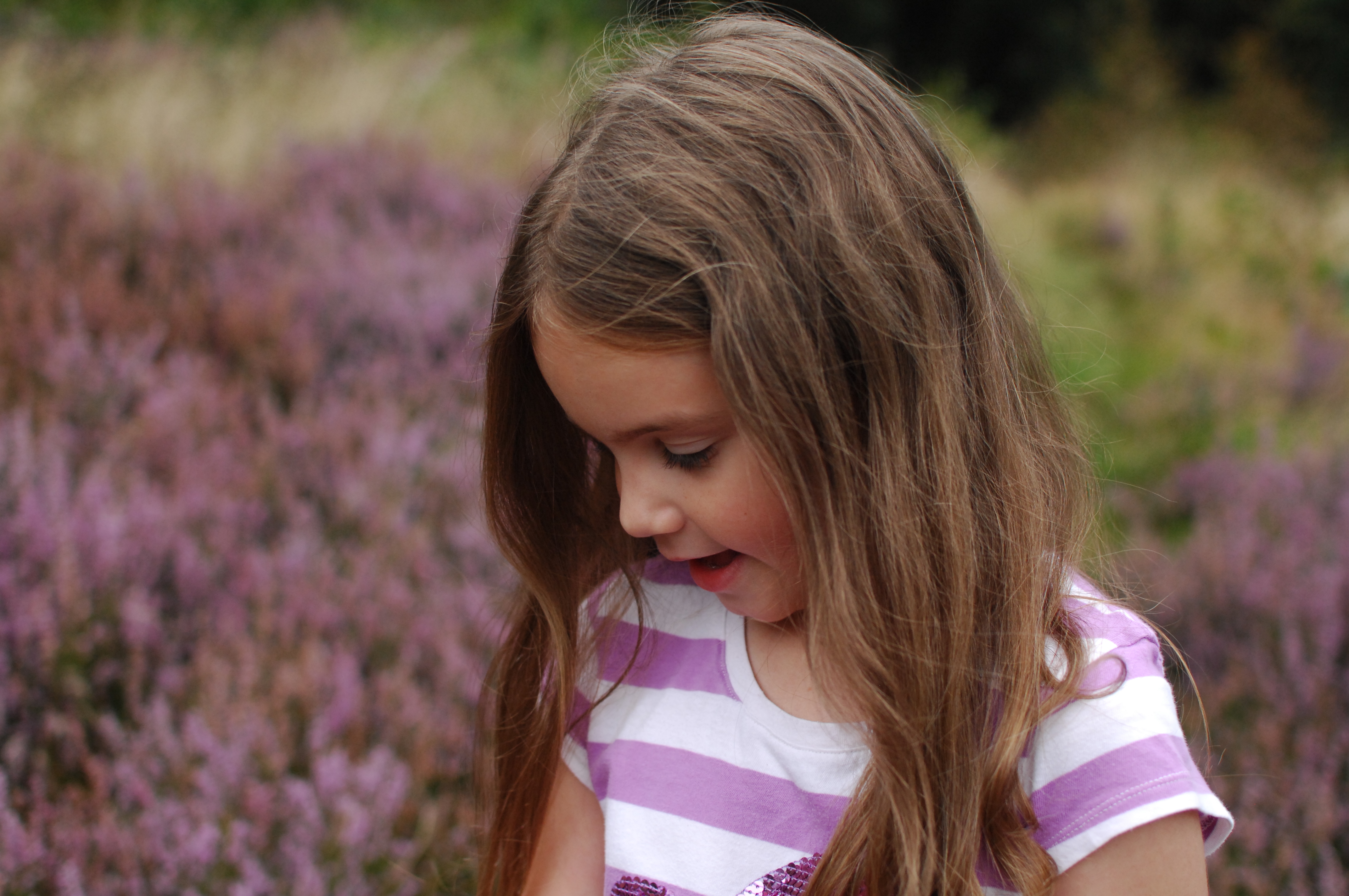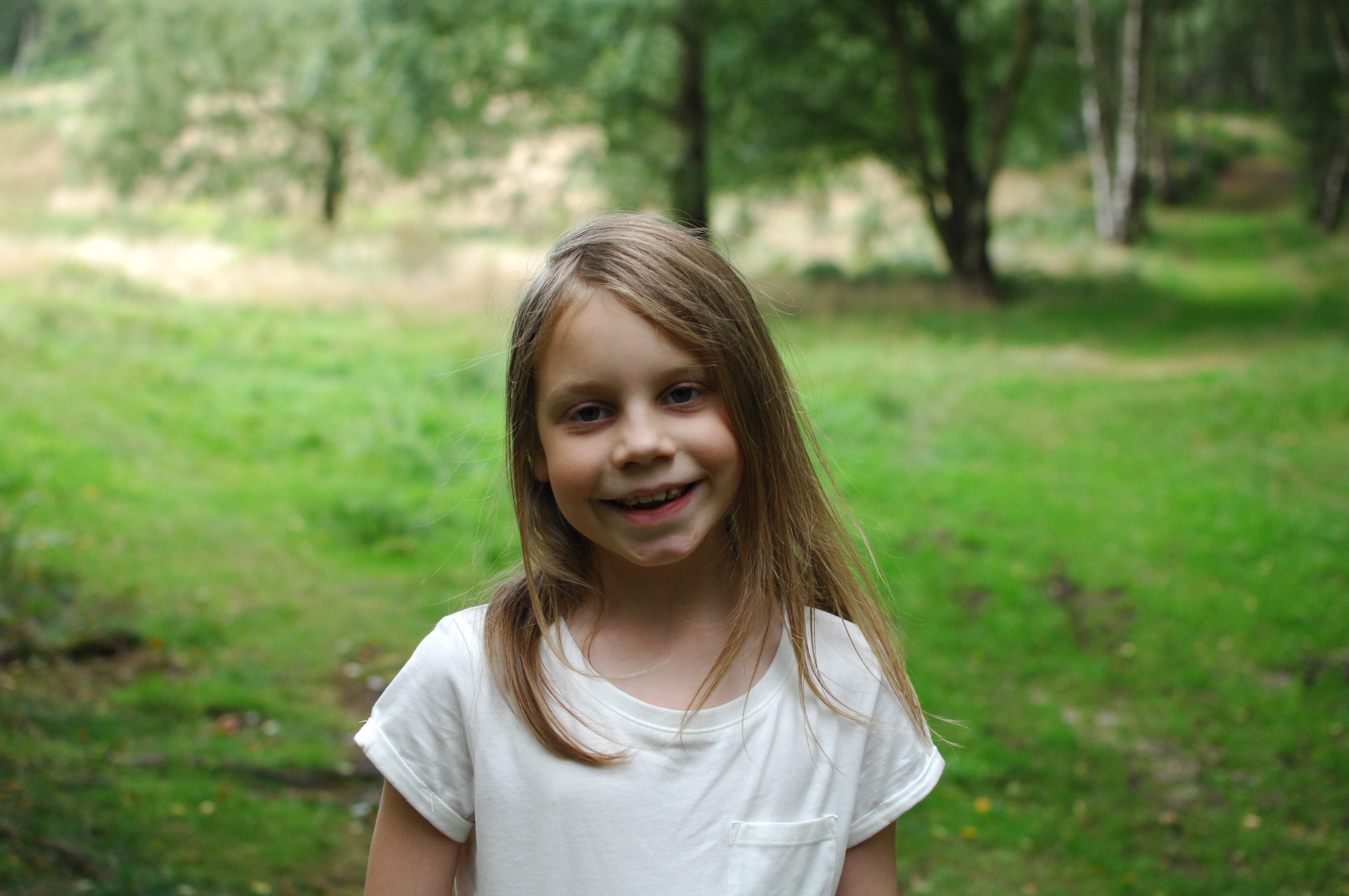 The best thing about Cannock Chase is that the possibilities for fun and adventure are, quite literally, endless.  It's vast and there are so many different places to explore that it's pretty much impossible to get bored or run out of things to do.
Another part of it that we really enjoy visiting is Birches Valley.  We spent a morning there in the holidays too, pretending to be explorer's searching for a new species of animal still waiting to be discovered.  We love the huge adventure playground that's there and always stop and play for half an hour or so.  On this particular visit there was a brand new see-saw and the girls were delighted when I joined in with playing on it with them.  I don't normally, preferring to stand back and watch, but I'm so glad I did because we laughed so hard together and it's something I'll remember for years to come.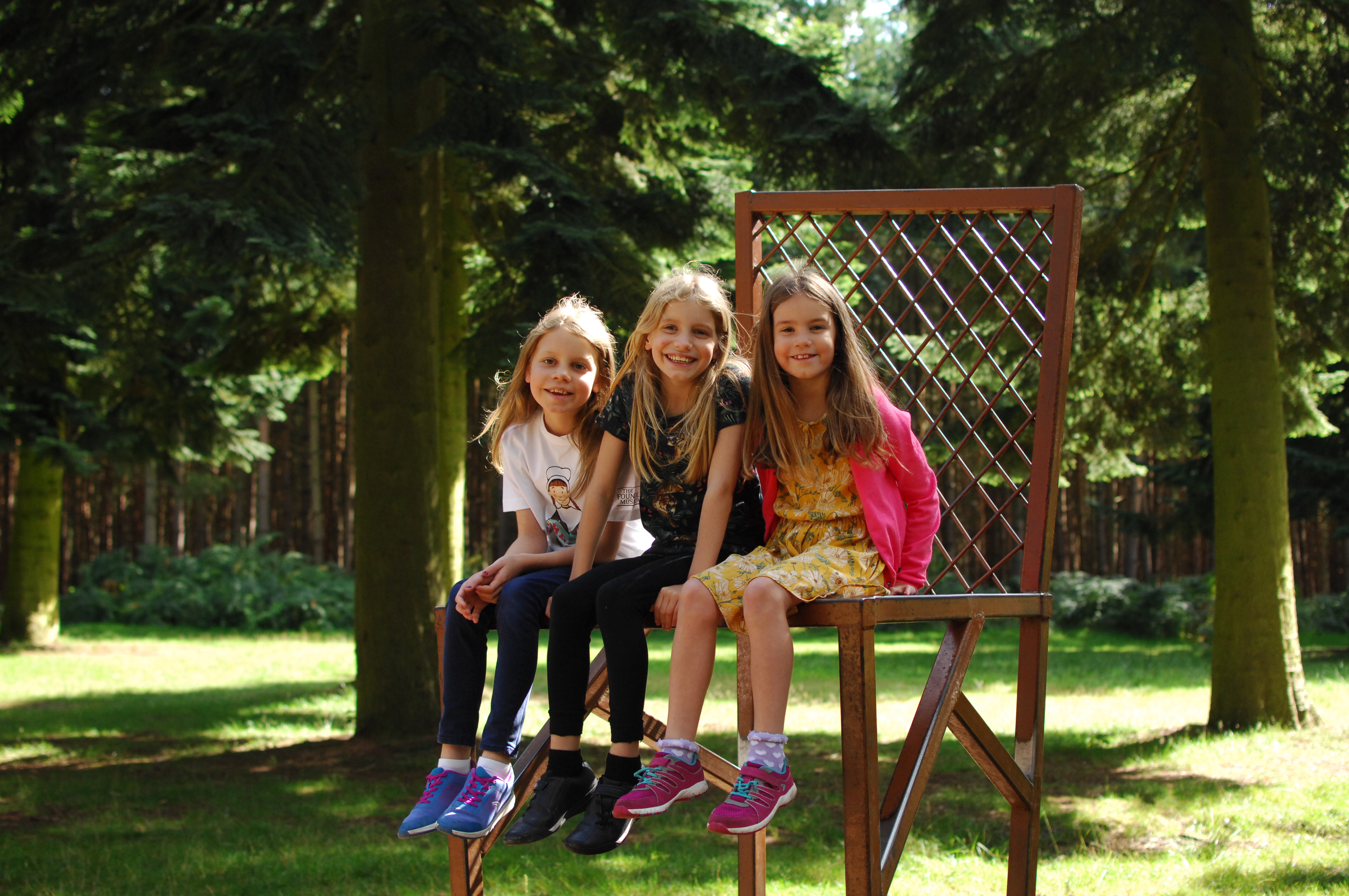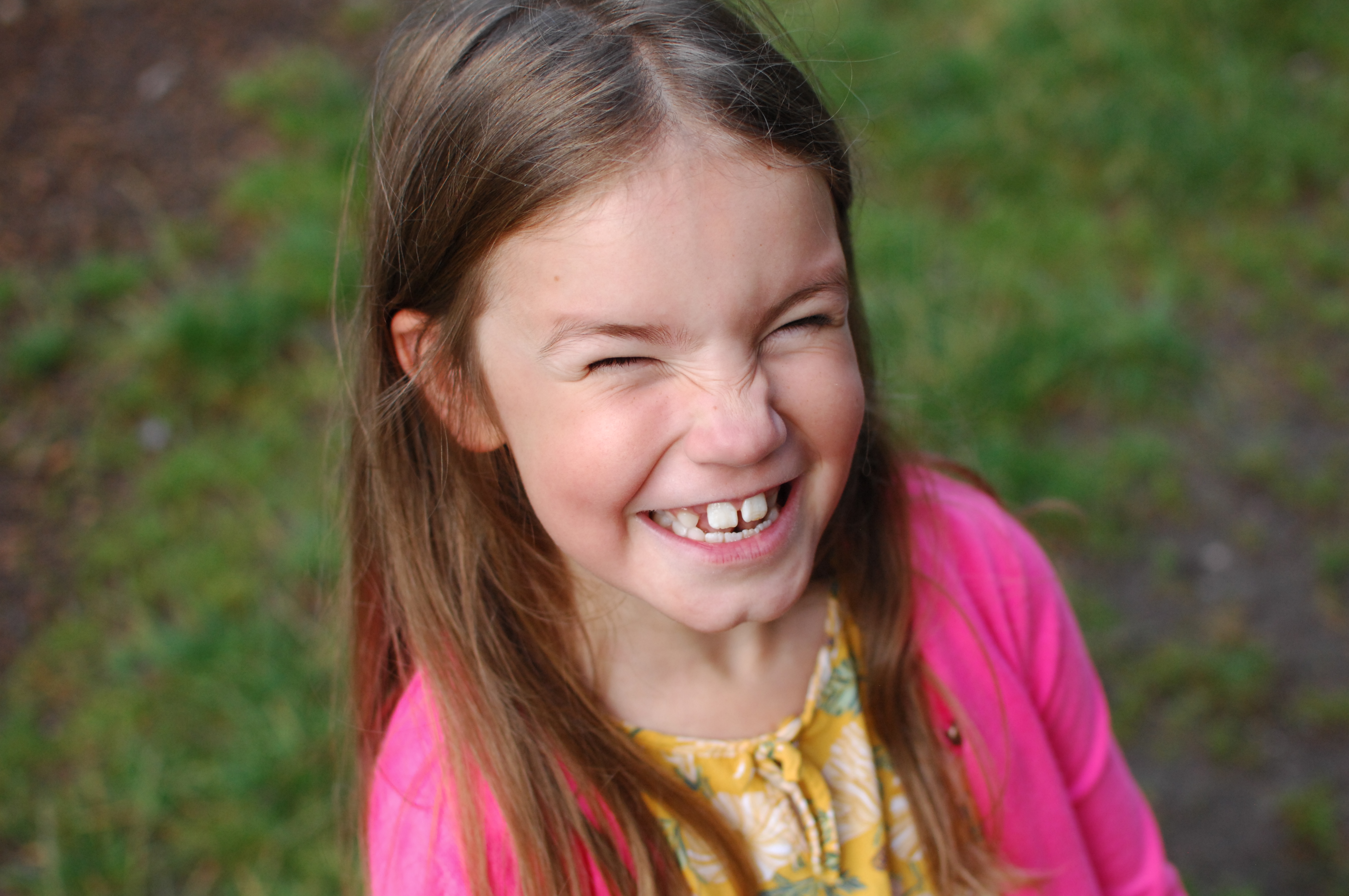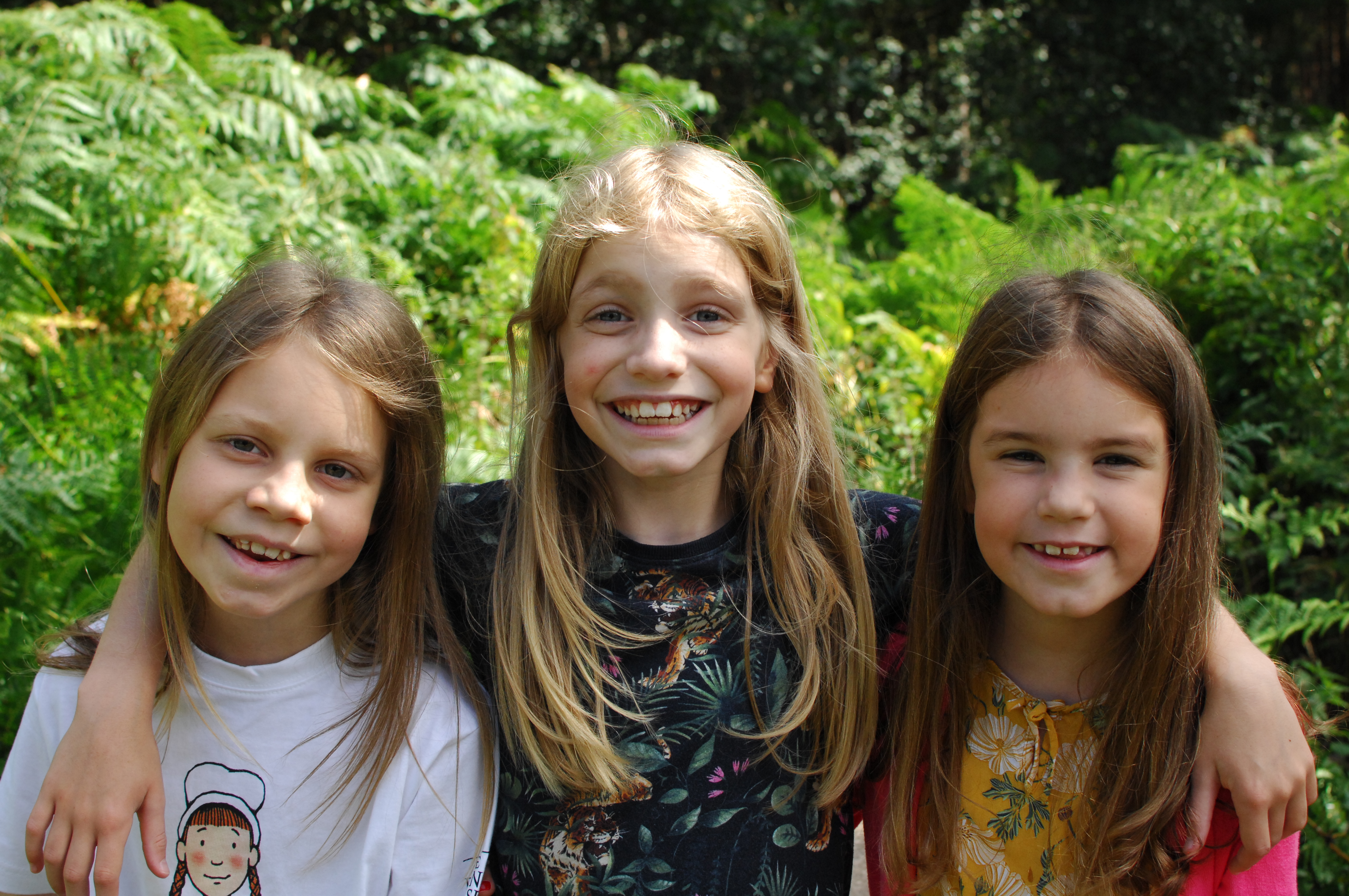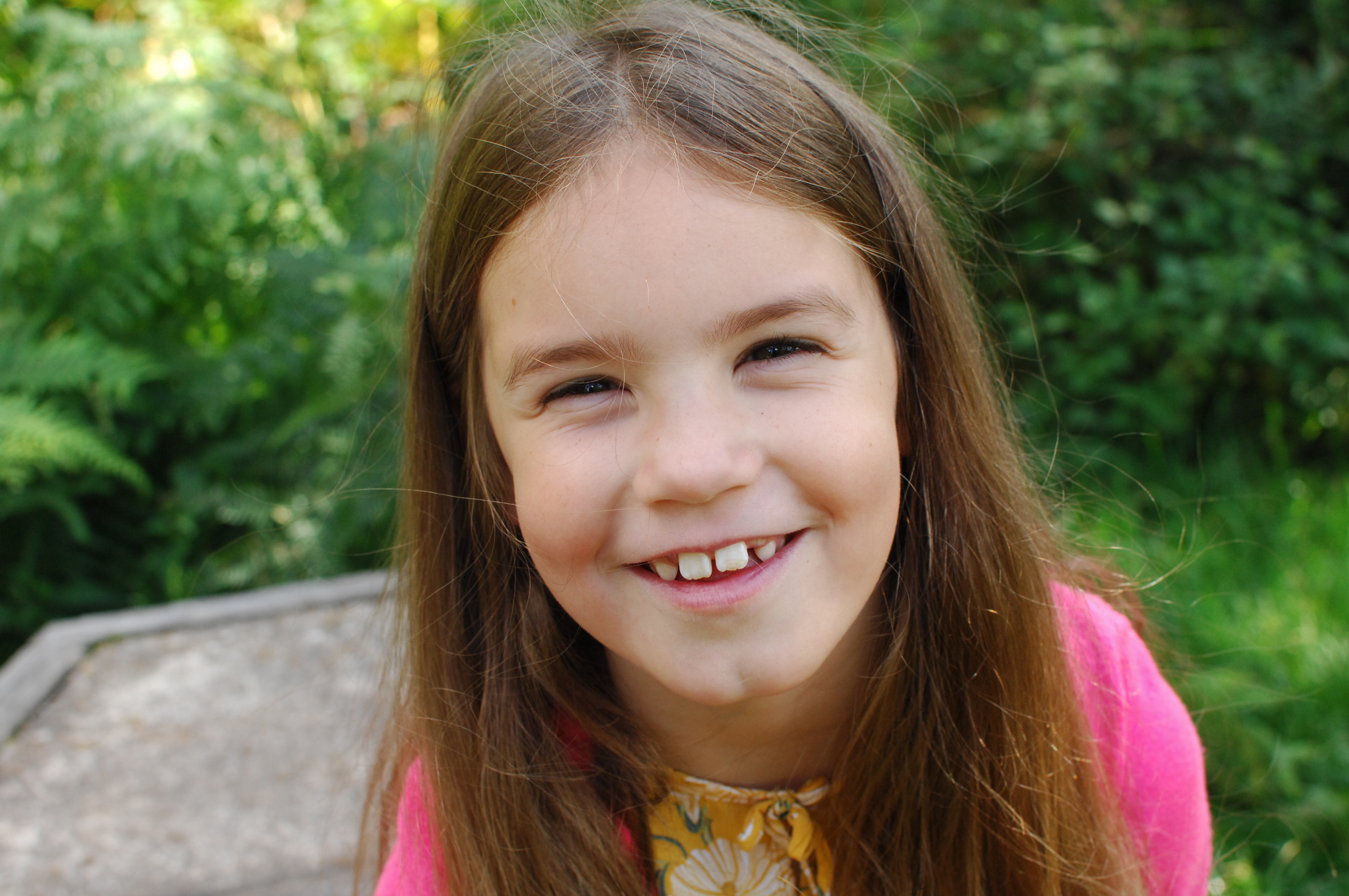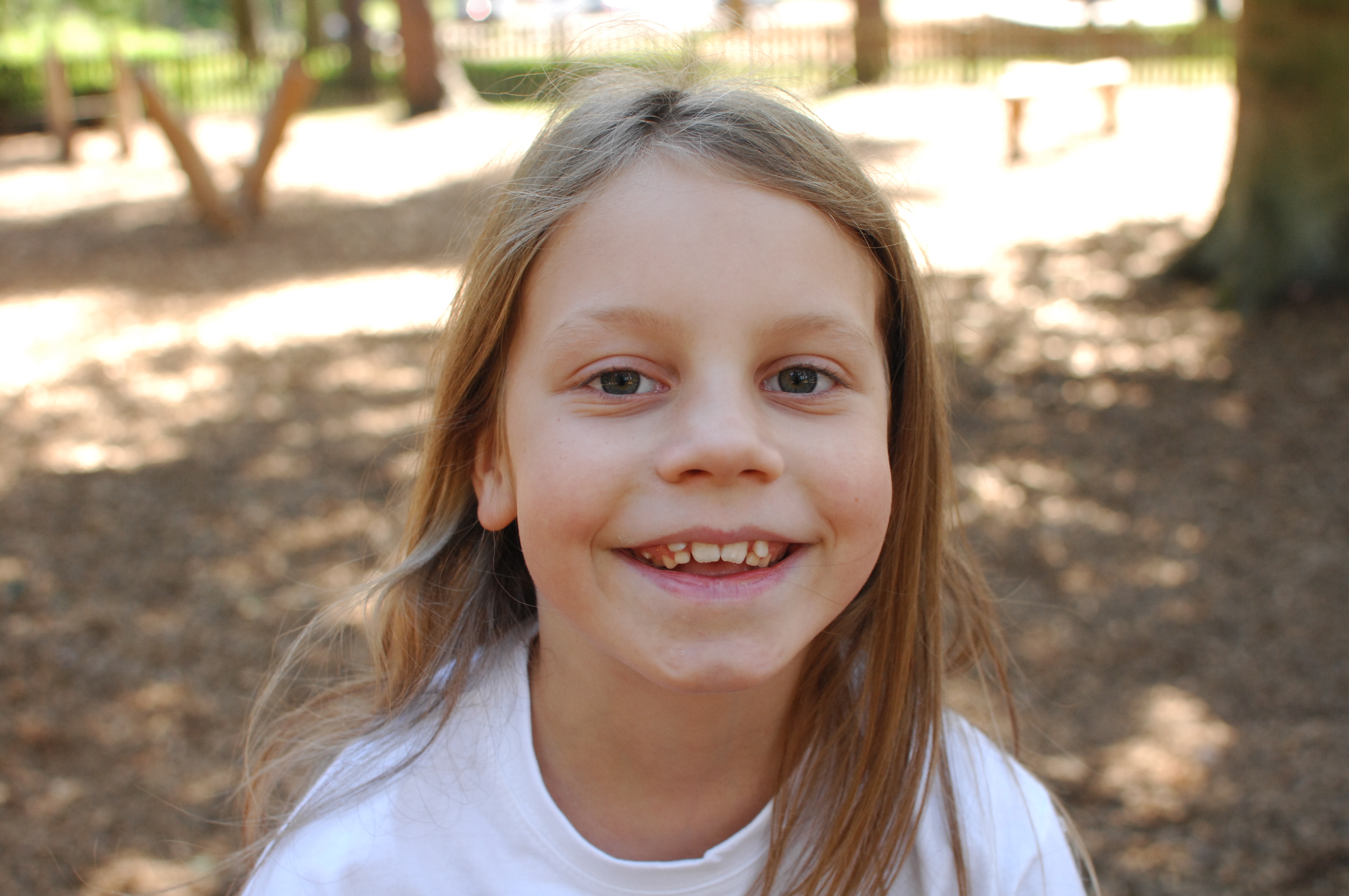 I love the little family adventures we have together.  Exploring far-flung places is fun of course, but I think there's just as much satisfaction to be had from exploring places right on your doorstep too.  There are still lots of trails we've not attempted yet – plenty enough to keep us going for months (or maybe even years!) to come.
Joining up with #MyFamilyAdventures with Life As Our Little Family