Our Happy Jar is quickly becoming my new favourite family tradition.
Every year, on 1st January, we start with an empty jar.  It lives in our kitchen and I leave a little stack of coloured paper and a pen nearby.  Throughout the year we each write down the little things (and big things!) that we've felt happy about: days out; family holidays; time spent together at home; things we're looking forward to; achievements that we're proud of… anything goes.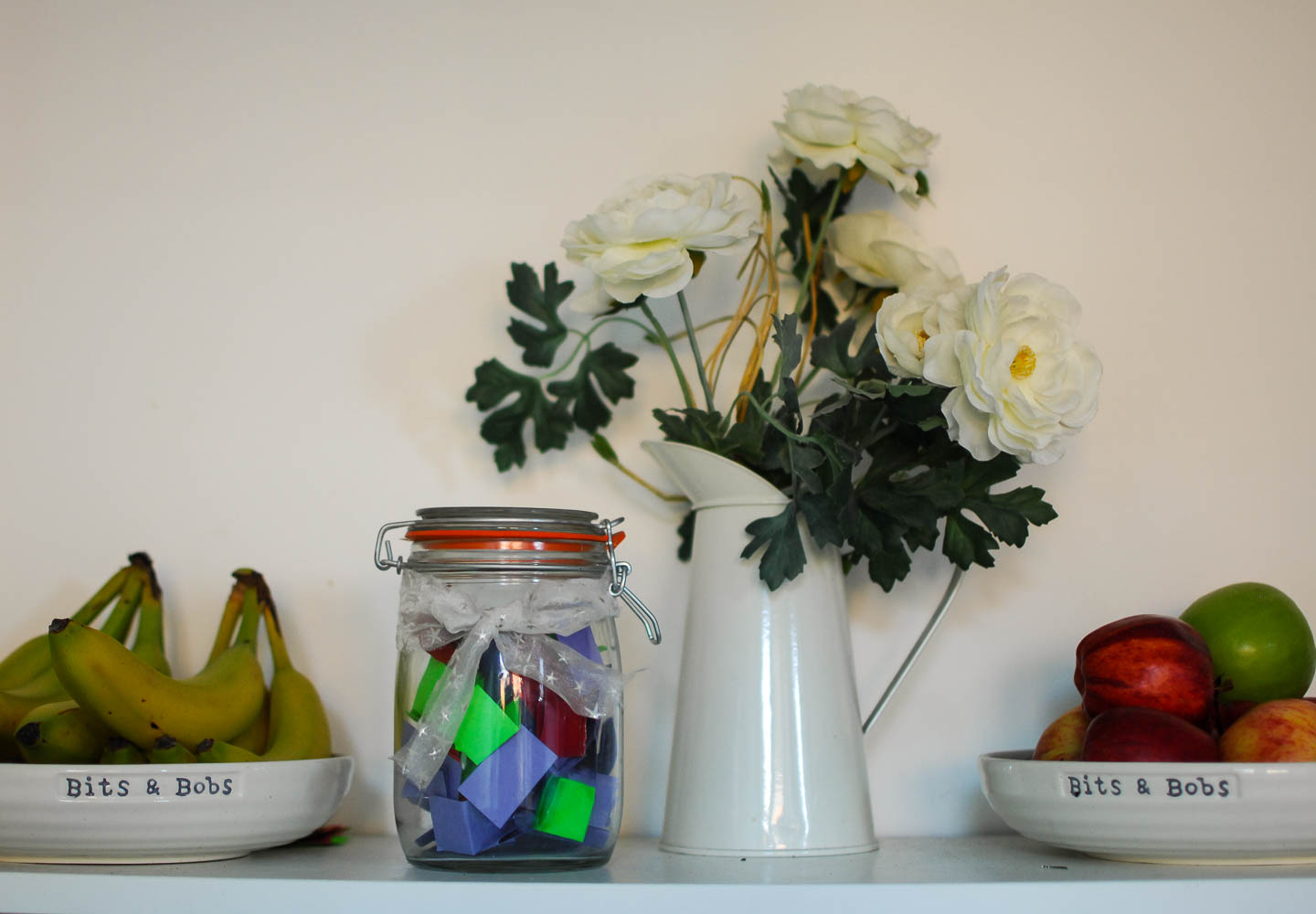 Then at the very end of the year, on New Years Eve, we snuggle up together (usually on Ella's bed), open the jar and spend time reading through all of our memories of joyful moments.
There is usually a good variety of notes and I love getting a little insight into the girls thoughts and feelings about the things we do.  It also feels really special when we come across moments we'd all forgotten about and side-line off into a conversation that usually starts "Remember when…?" and ends with a fit of the giggles.  There is always a lot of laughter involved, many hugs are exchanged and someone* (*me) sometimes gets a little bit emotional at some of the things that have been written.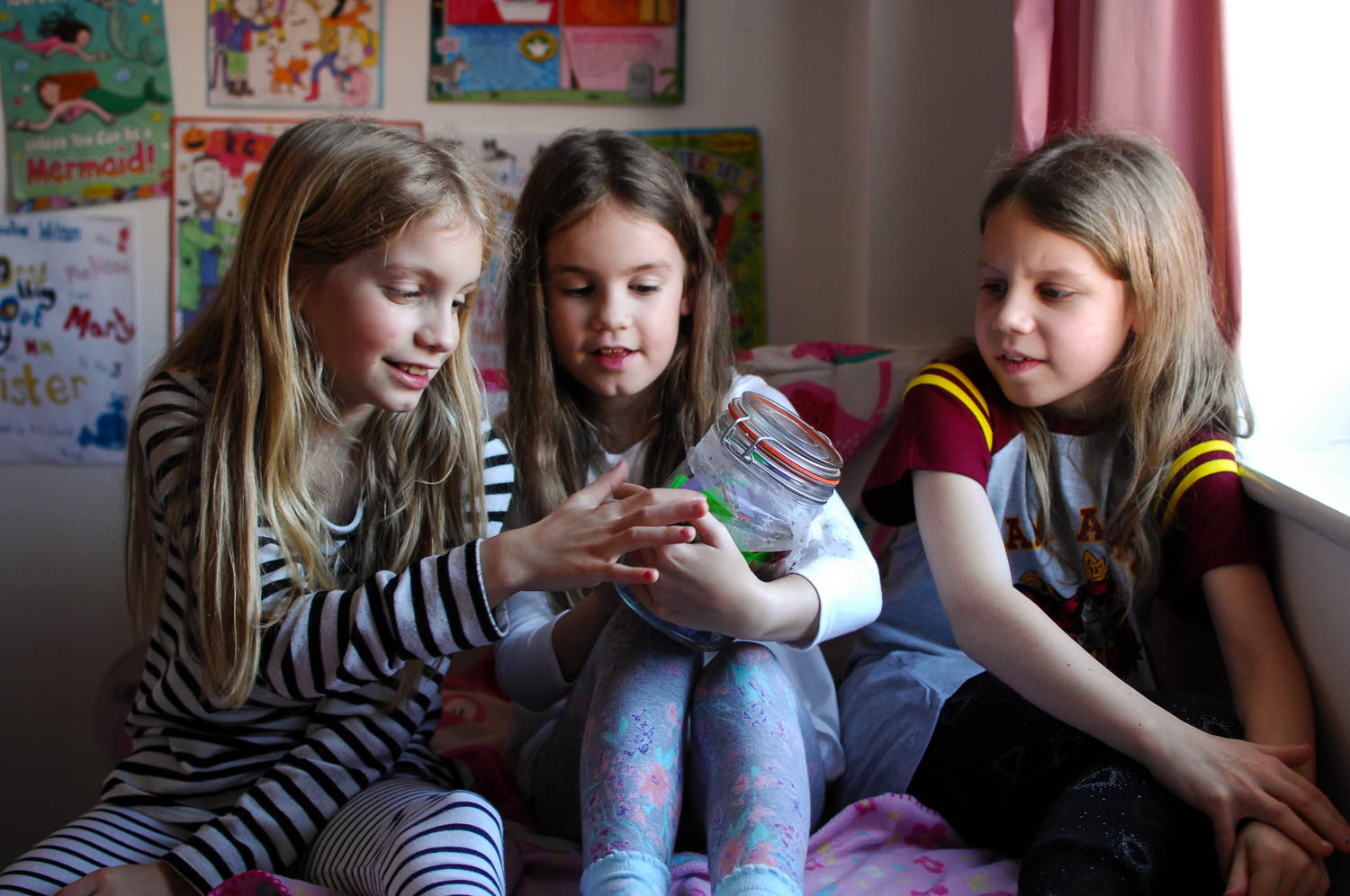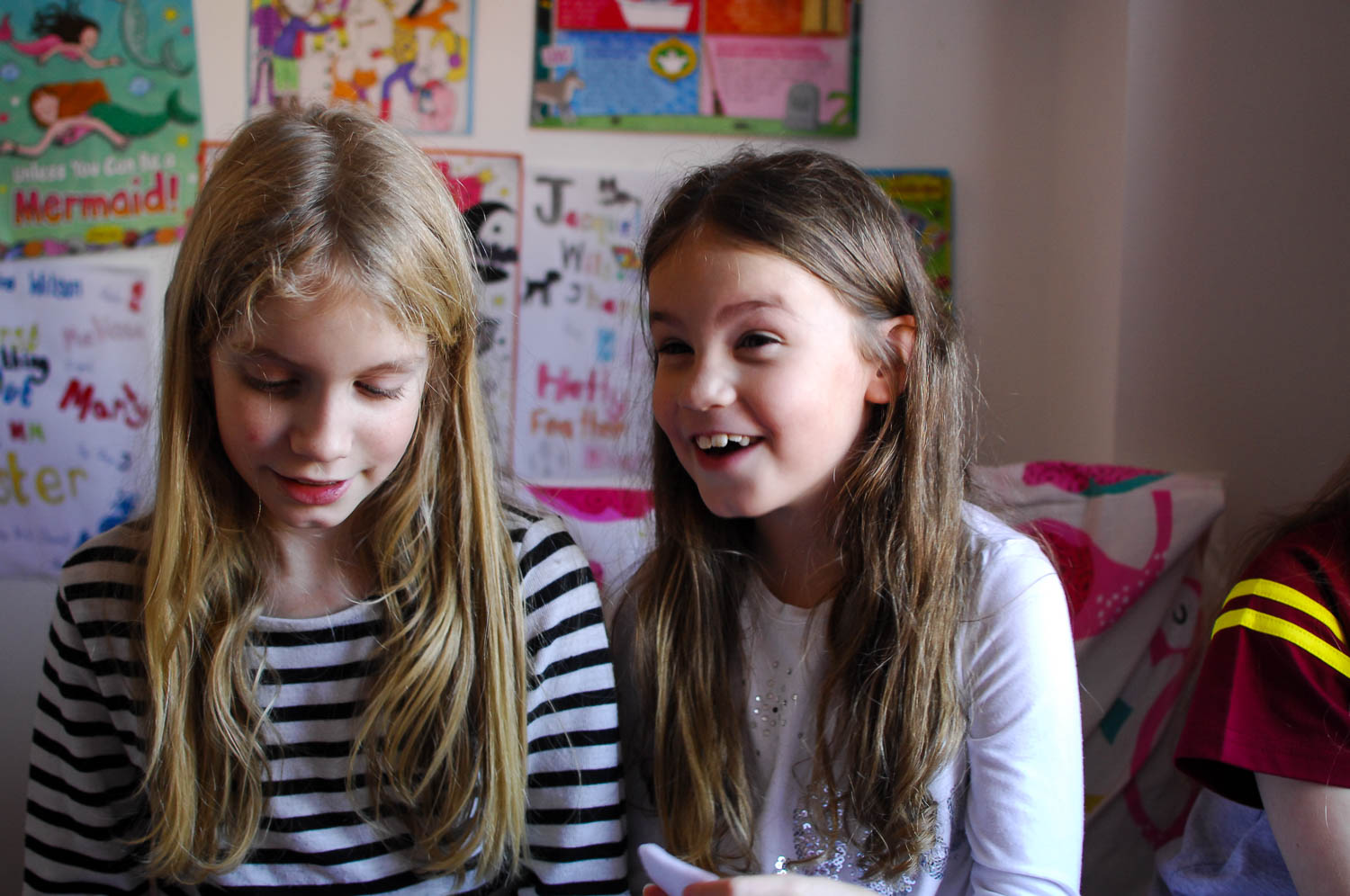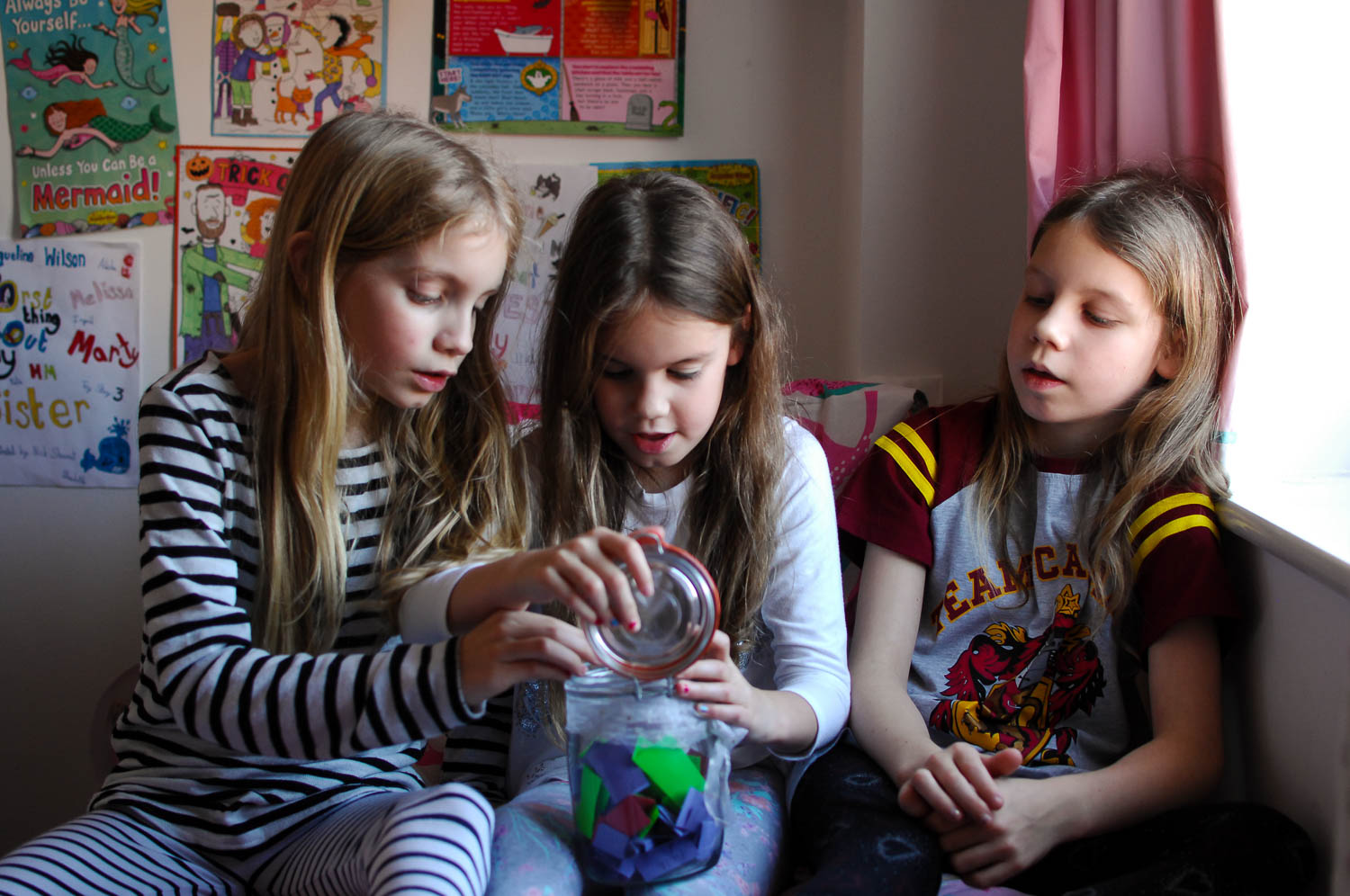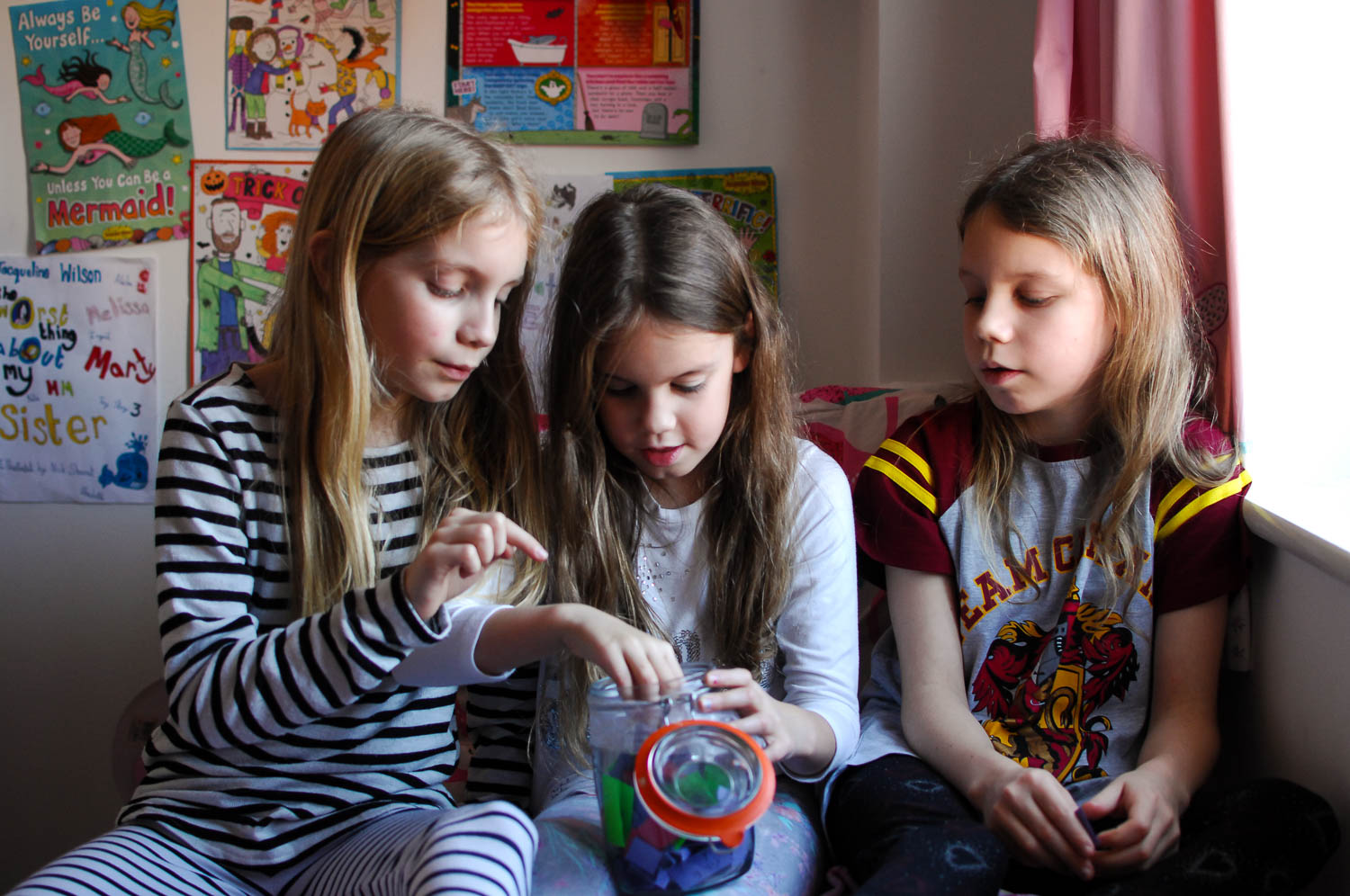 I learnt a lot from this year's notes.  Predictably there were rather a lot of notes about our trip-of-a-lifetime holiday in Florida (which I am still yet to write about even though we've been home for two and a half months now, though Ella has written about her highlights here), our visit to our home-from-home in Bude and our little mini-break to the New Forest to stay with friends.  In fact, I'd guesstimate that the notes about our trips outweighed the other notes by three to one.  It's really brought it home to me just how valuable our family holidays are – they're not just the chance to escape from regular life and (if we're lucky) get a bit of sunshine.  Our family holidays are key to our family happiness – they mean quality time together with no distractions, exploring new places and trying adventurous new things, confidence building, laughter and extra cuddles.  I'm determined to make sure that we have regular trips to different places, and not let excuses about money or work get in the way.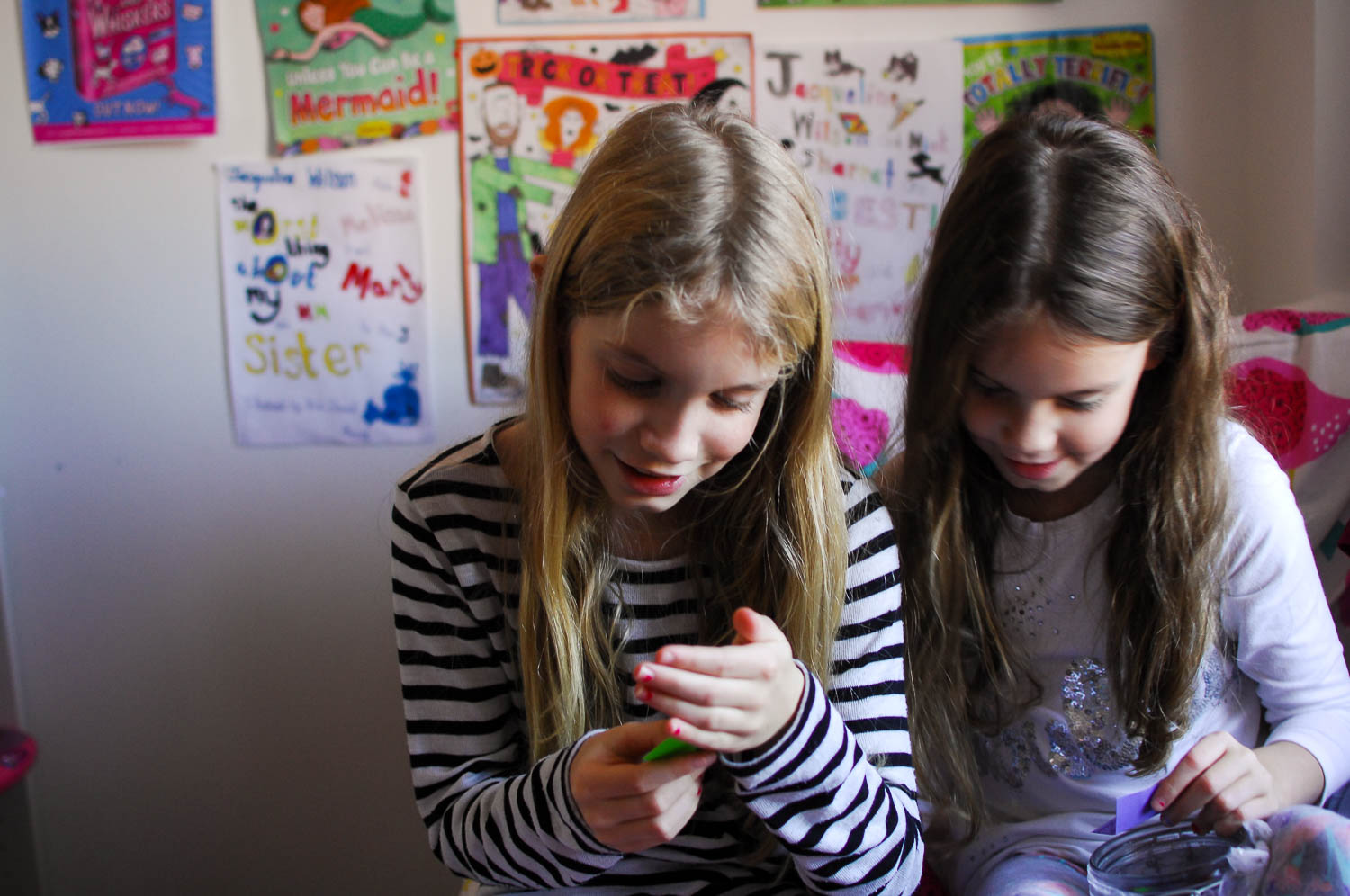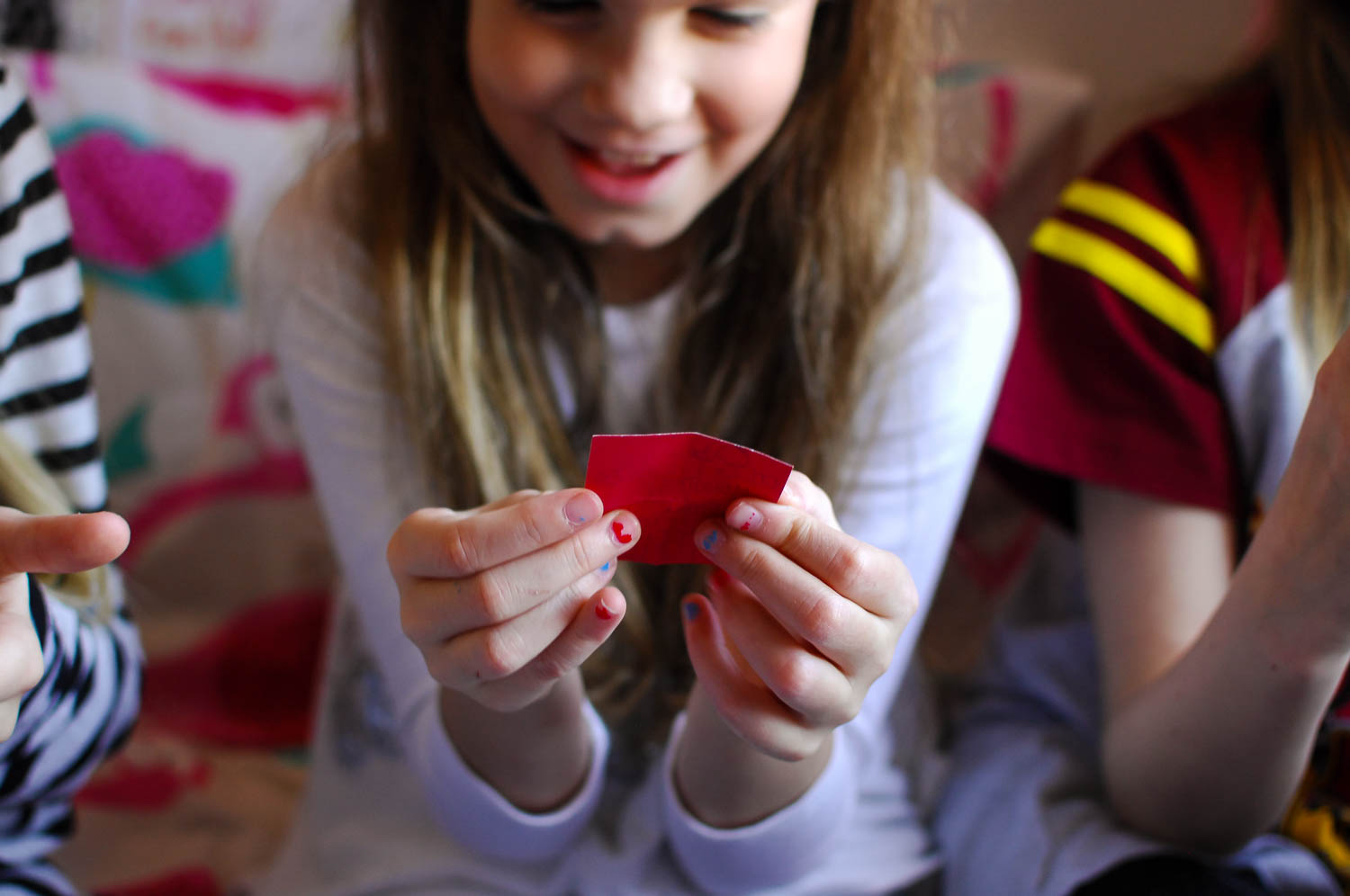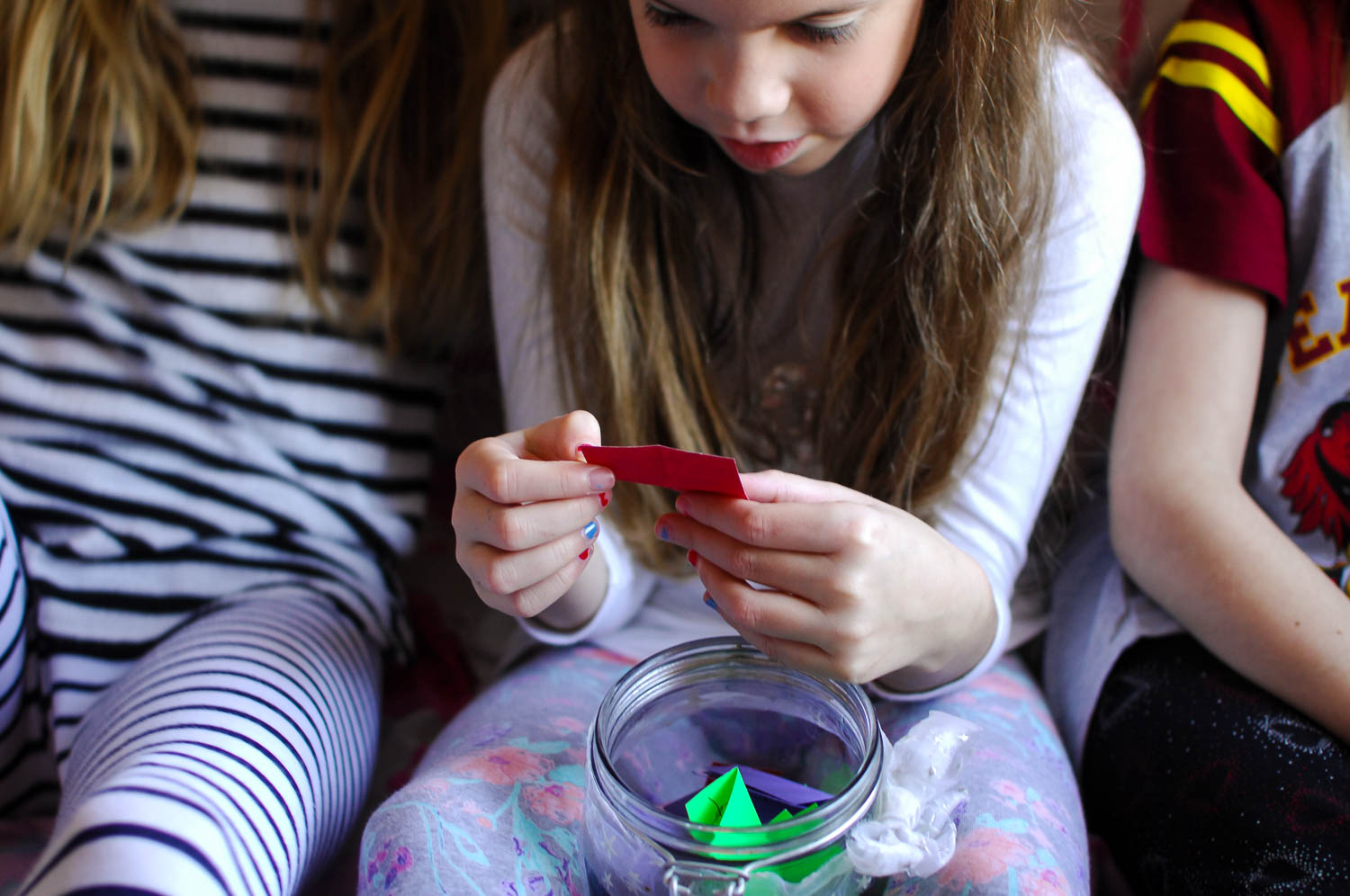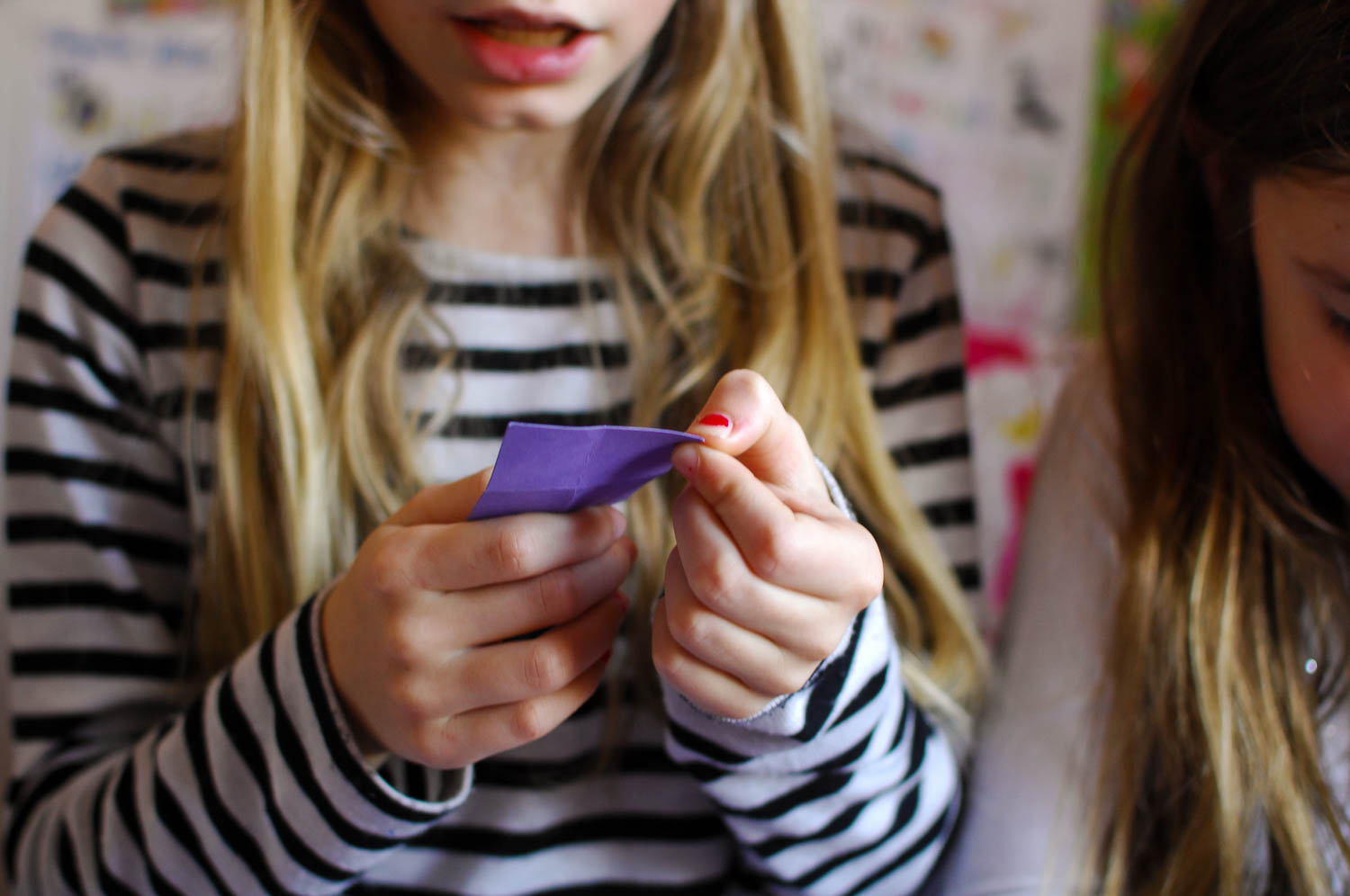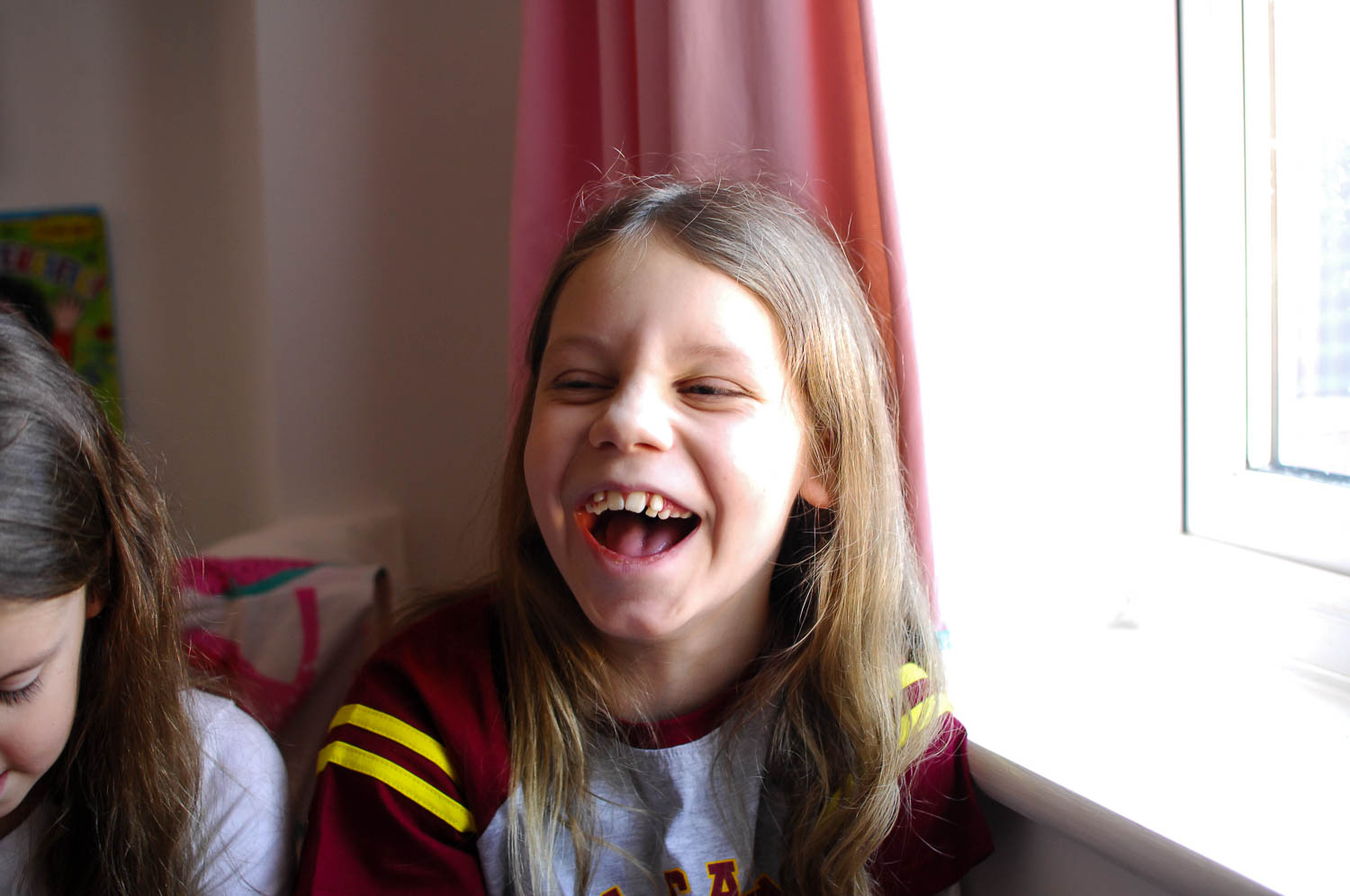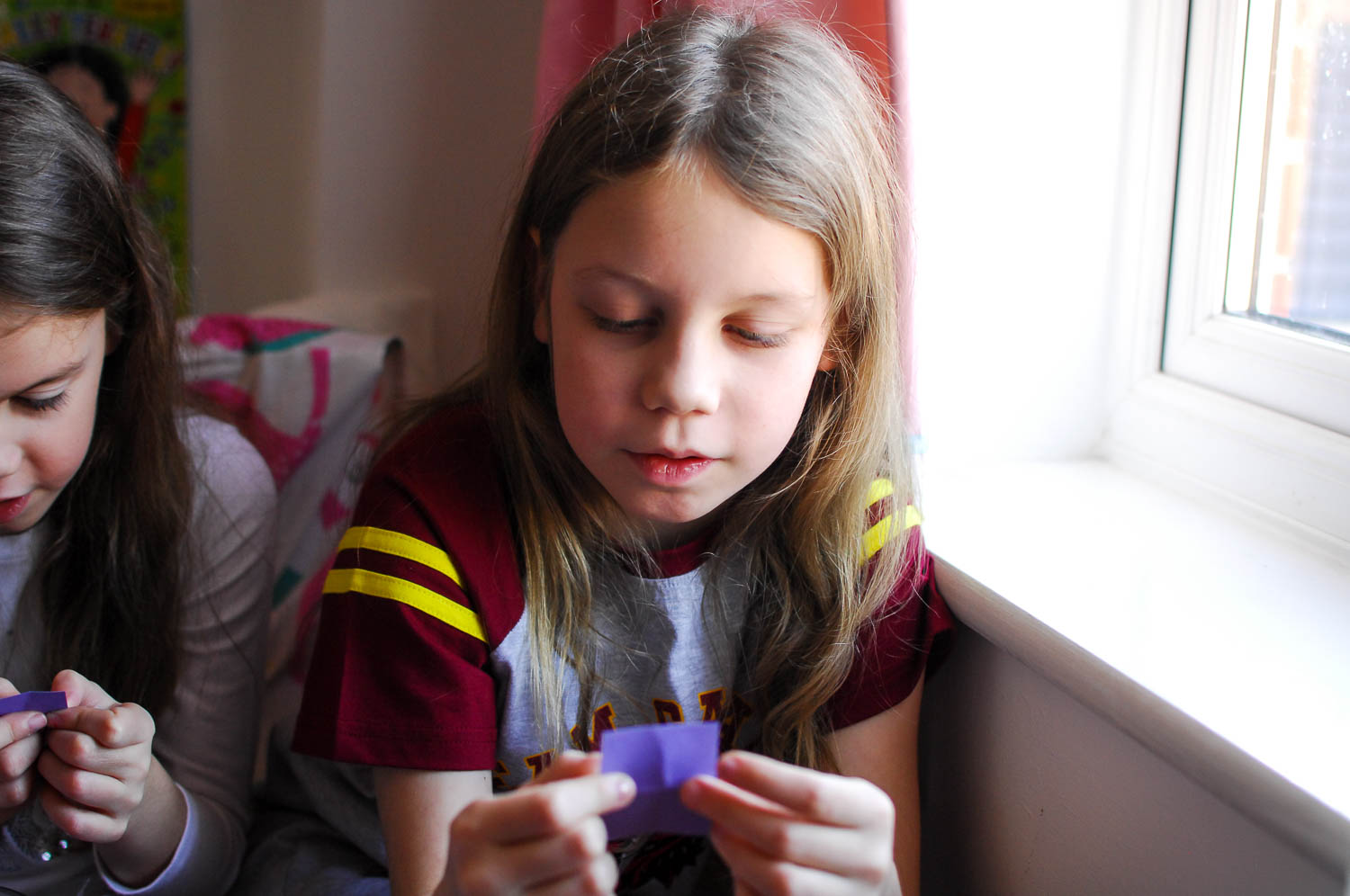 The other thing that really struck me was a note from Mimi which said "I am happy because Mummy stayed at home on my birthday instead of going to London".  That simple sentence really confirmed to me that I've made the right decision about my work, choosing to move my therapy clients online instead of travelling to London every week.  The girls are happier when I'm home, so home is where I shall be.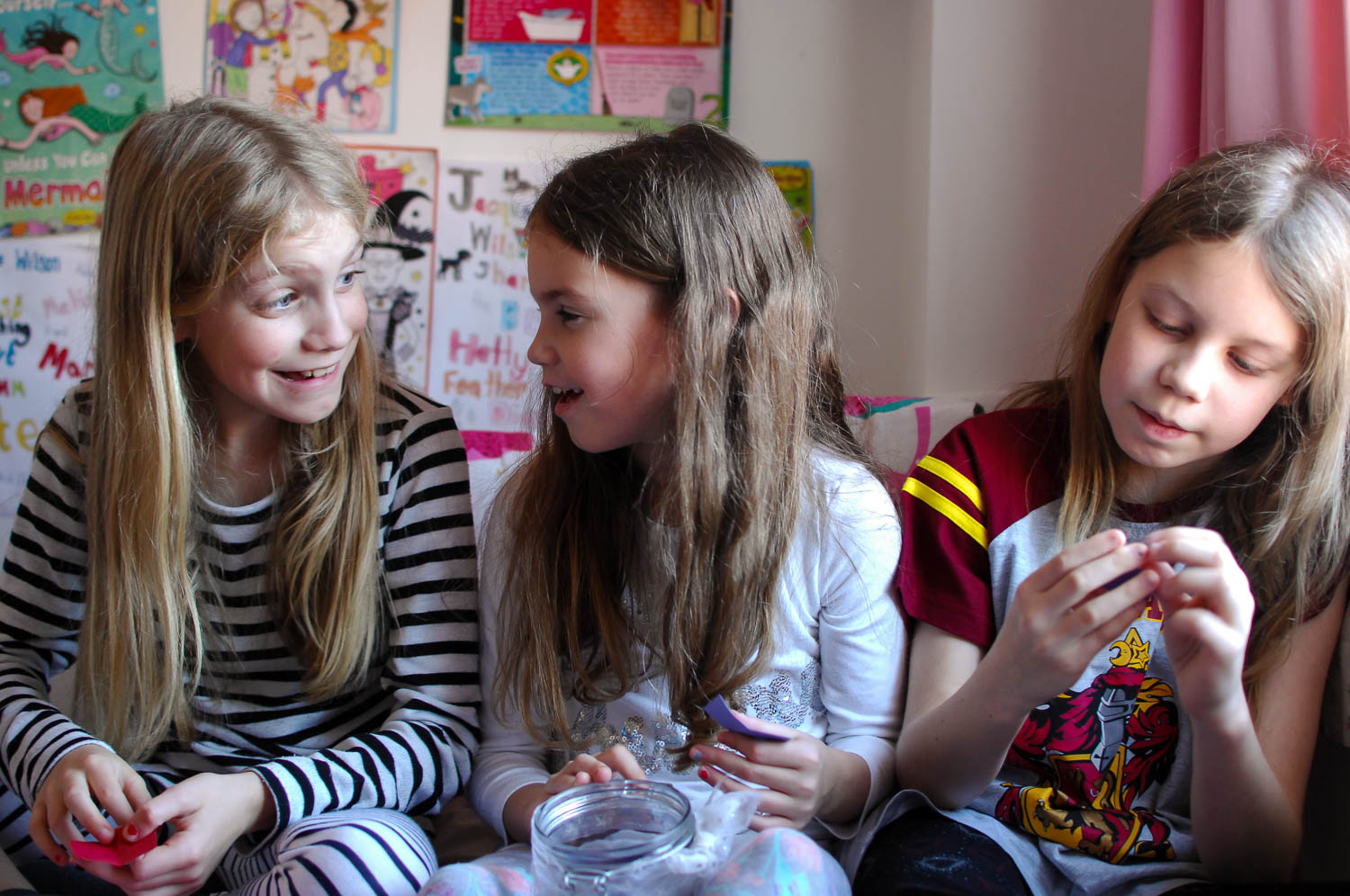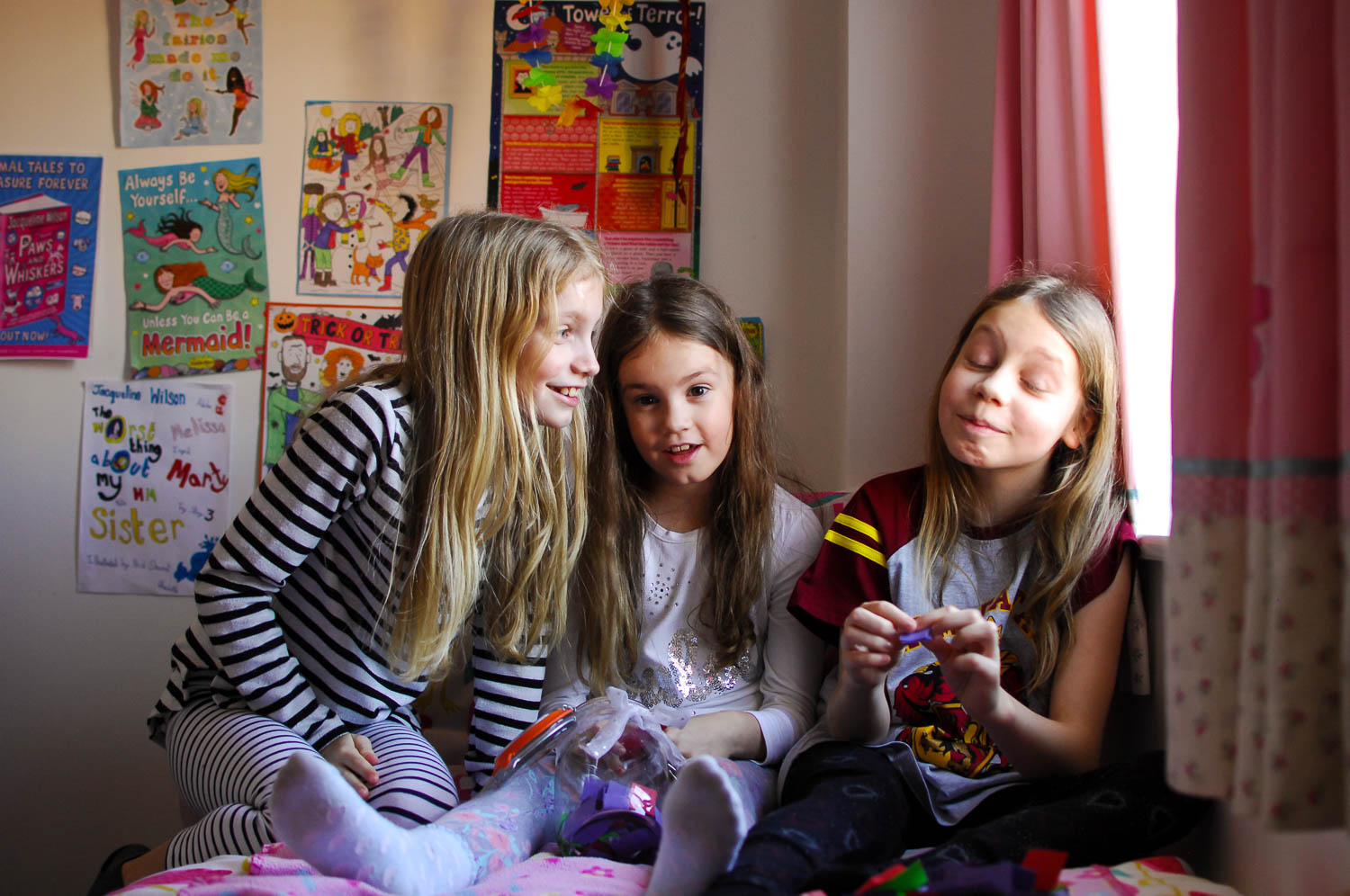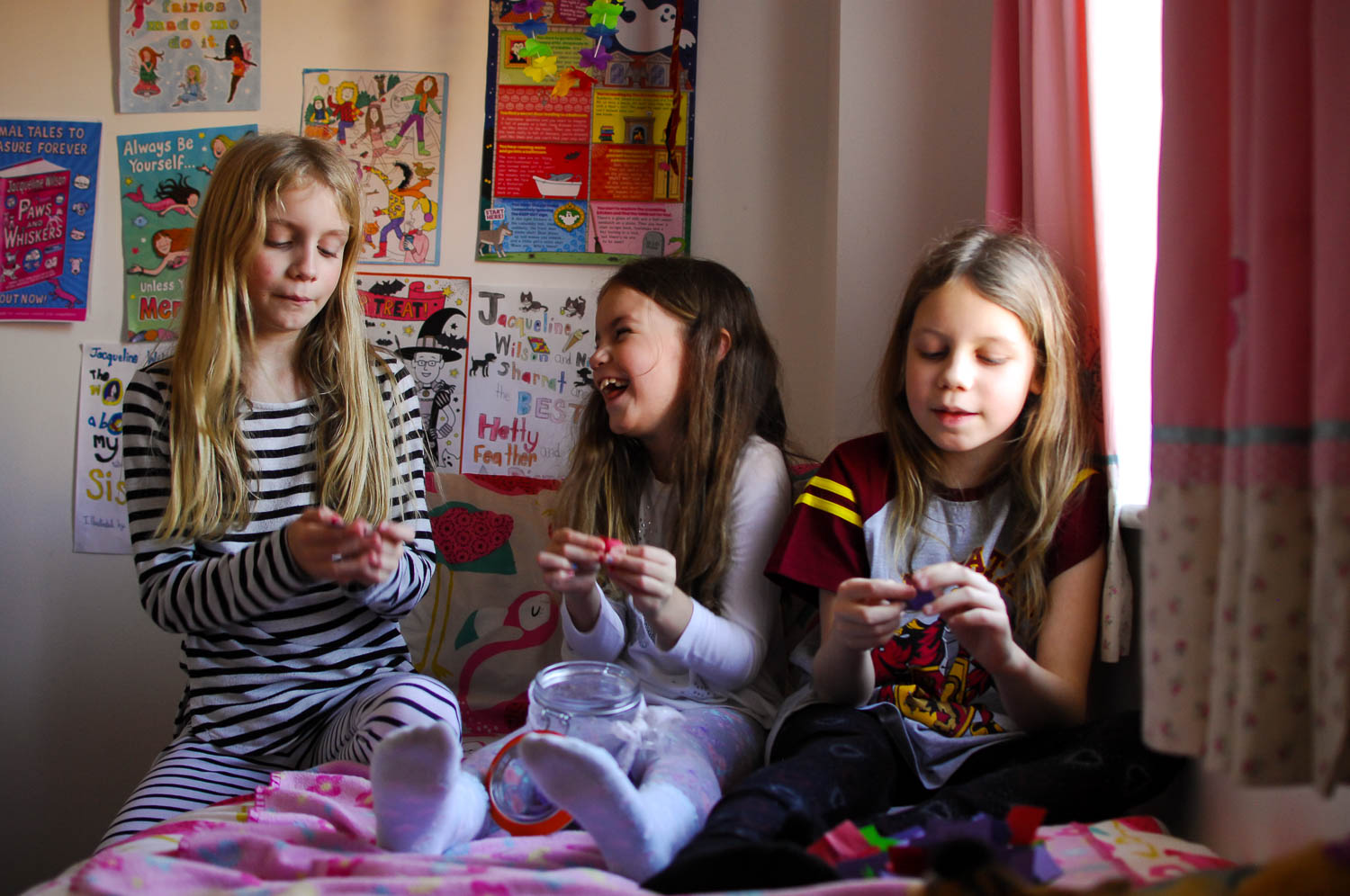 Other notes that I loved were:
ELLA:
~  I'm happy about Sophie coming for the weekend
~  Getting my phone so I can keep in touch with my friends
MIMI:
~  Finding out we're going to Florida
~  I'm happy that we went to Chester Zoo
LOLA:
~  Going to the school disco
~  Building a snowman
ME:
Too many to list!  The husband buying me flowers "just because"; watching 'Friends' and eating pizza with Sophie; winning a place at Leap Retreat in Colorado; being brave and booking onto a wedding photography workshop; meeting Mickey Mouse; Lola telling me that I'm a kind Mummy; meeting two bloggers in person; going for a long walk in the woods on my own with my camera…the list goes on!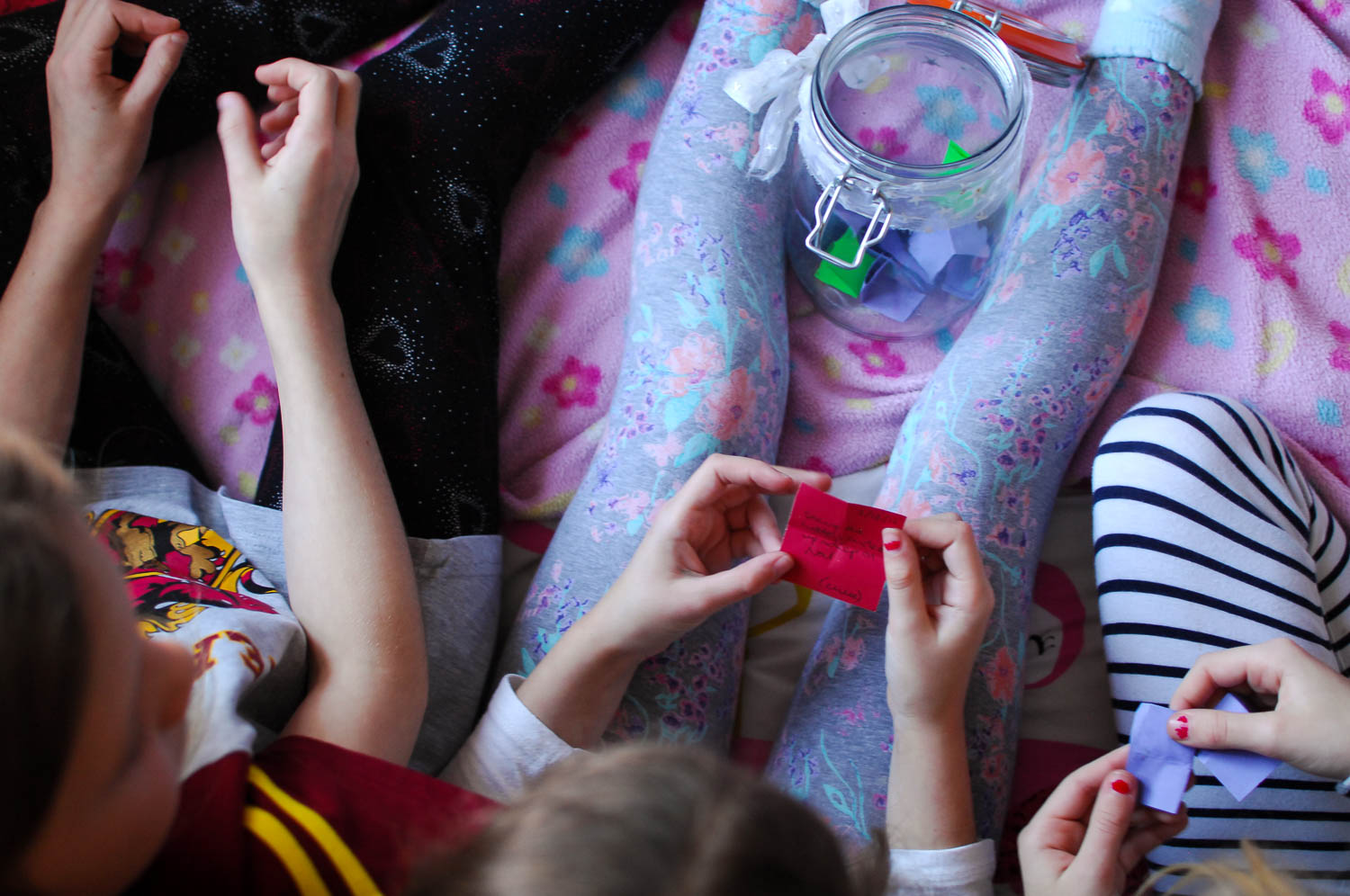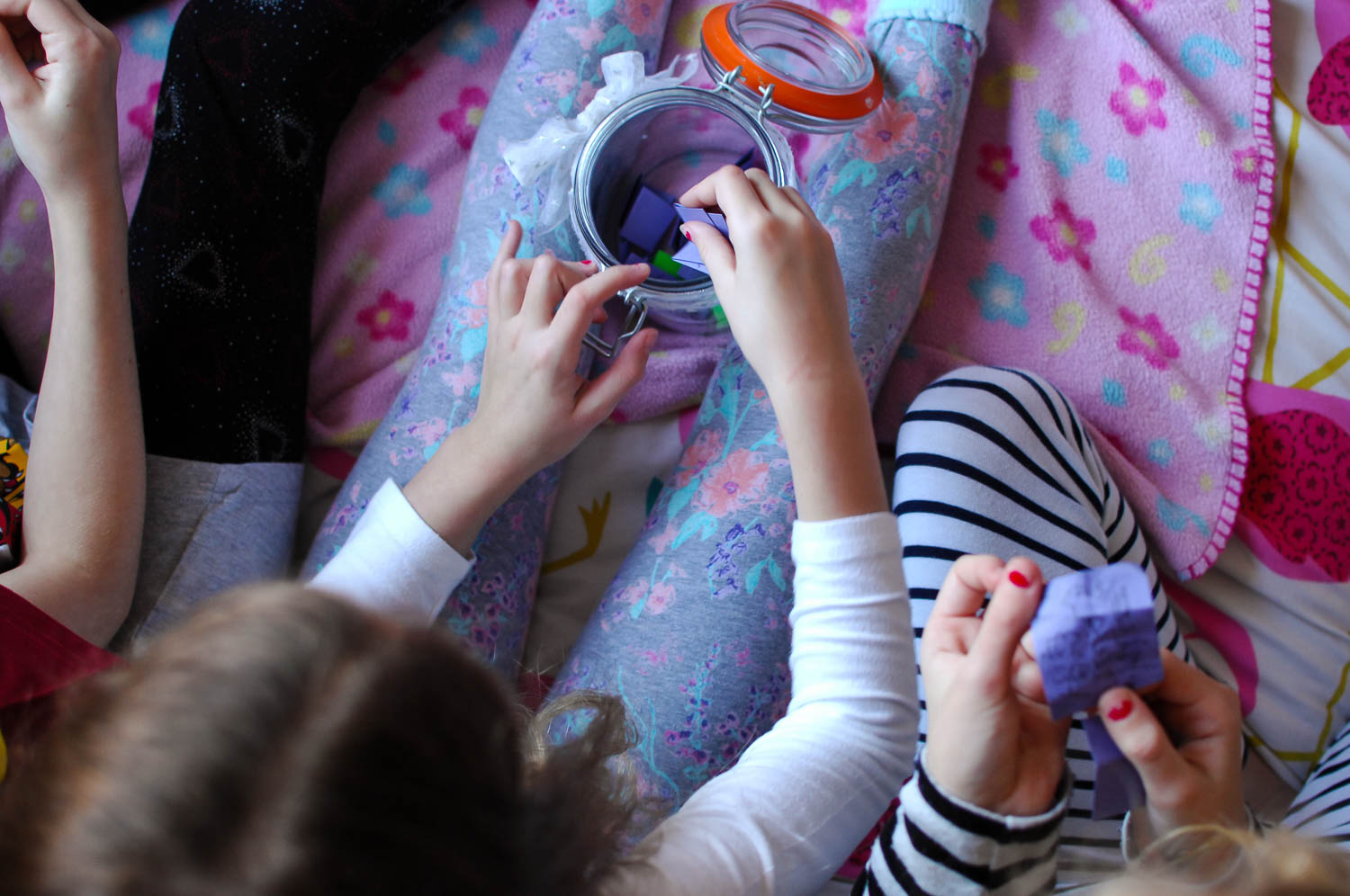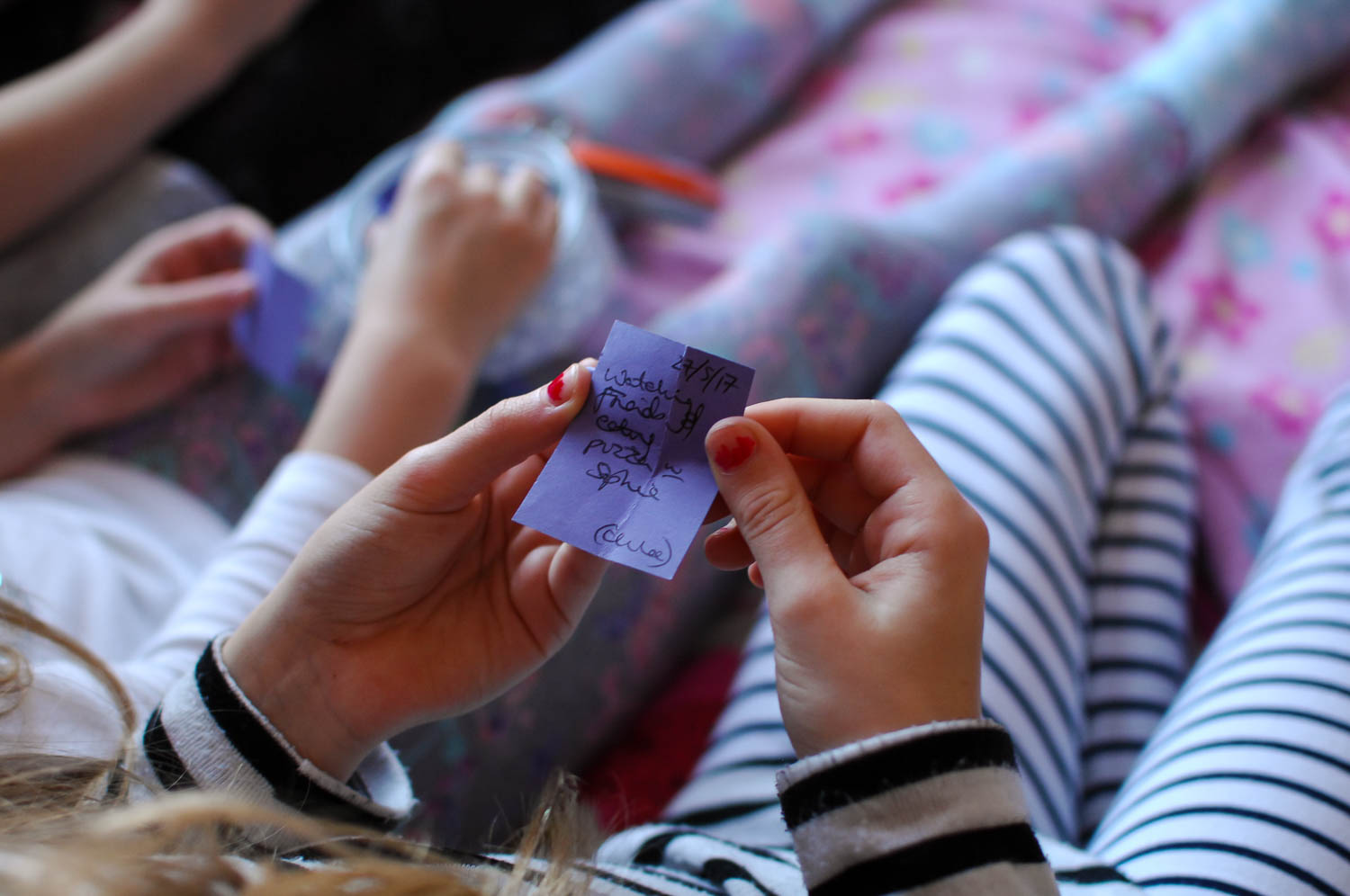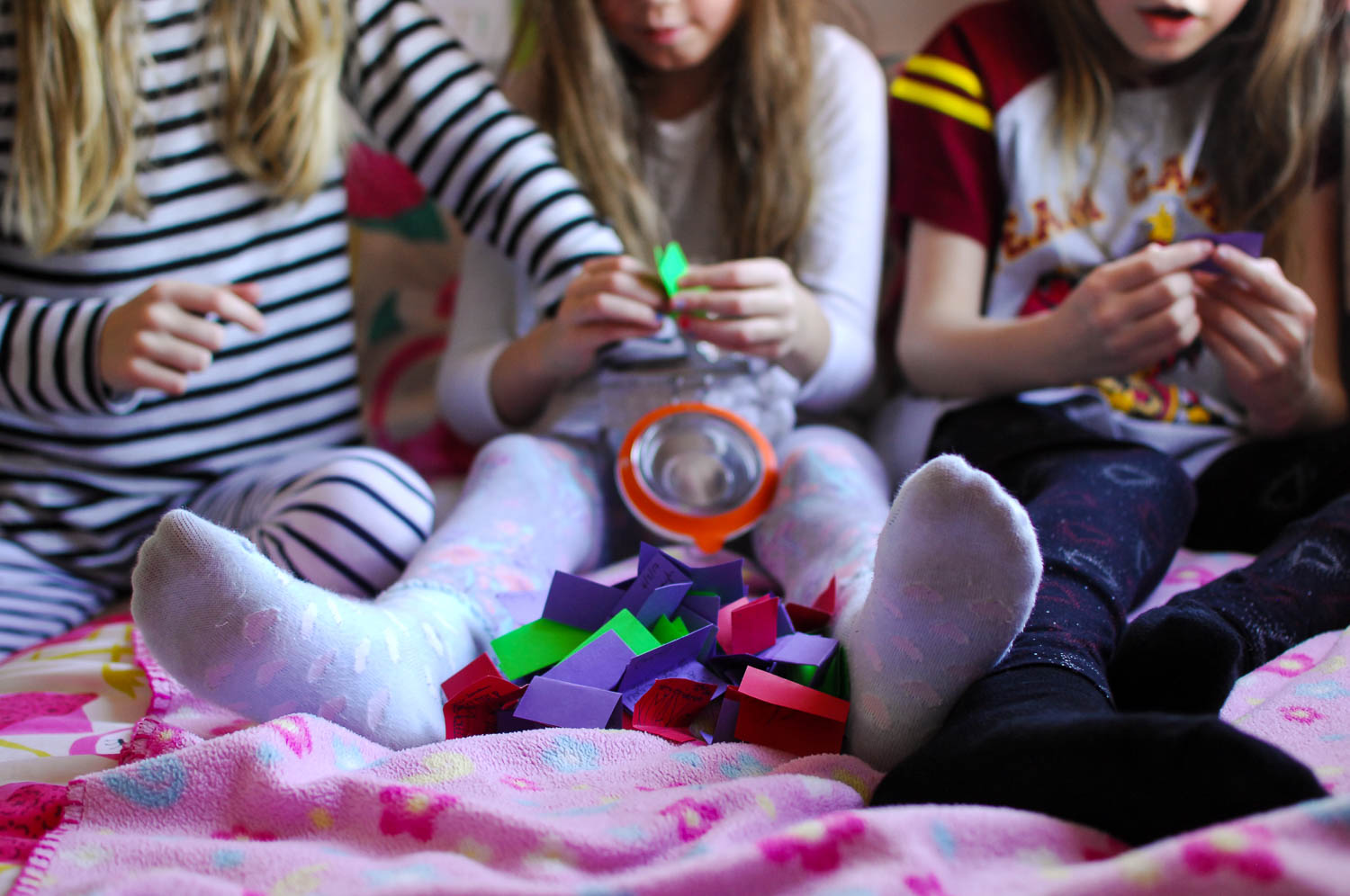 We're almost a week into January now and our Happy Jar is already off to a good start.  I can't wait to fill it with more happy moments and memories that we make throughout 2018.  Have you ever made a Happy Jar?  Or your own variation of it?  What have been some of our favourite memories from 2017?