On my 33rd birthday four years ago, I wrote a post called '40 things Before I'm 40'.  It was a list of forty things that I want to do, achieve and experience before I turn forty years old in 2023. I'd originally started the list when I turned thirty but I hadn't launched my blog at that point so it existed solely in the relative privacy of one of my numerous notebooks for a few years. By the time I finally shared it in my little corner of the internet I'd already ticked off a few items and so it felt like I had a tiny bit of a head start.
*Please note that this post contains affiliate links. This means I will receive a small commission for any purchases made by clicking through the link, at no extra cost to you*
I now write a '40 Things Before I'm 40′ update each year on or around my birthday so I can keep track of how I'm getting on (and keep myself accountable). This one documents my achievements for the year to date as I celebrate thirty-seven trips around the sun. Thirty-seven! I can't quite wrap my head around that. I still feel like I'm sixteen years old (although the worry lines on my forehead probably give the game away that I'm definitely not a teenager any more!).
In the last twelve months I've somehow been able to tick off three more items from my 40 Things Before I'm 40 list:
One item that was in progress in last year's update (#12: create a beautiful garden) is now back to square one and three other items are currently still ongoing (#10 – embrace my inner hippie; #17 – have a love-bombing day with each of the girls; and #22 – have a proper spa day).  Hopefully they'll all be marked off as 'complete' by the time I come to write next year's 40 Things Before I'm 40 update. 
I've also decided to revise four of the items on my 40 Things Before I'm 40 list.  Numbers 4, 13, 20 and 40 have all altered slightly.  A little bit of me feels like it's 'cheating' but mostly I'm able to recognise that my priorities have shifted as I've got older and that it's perfectly ok to change my mind about things.  I'm a different me to who I was when I first wrote this list and growth can show up in the most unexpected of ways – I'm trying to embrace that.
Here is this year's update…
40 Things Before I'm 40: The List
1. OWN A KITTEN
(completed November 2015, age 32 and then again December 2017, age 34)
Four and a half years ago we adopted a feisty little ginger kitten called Pumpkin. He very quickly became part of our family and all of us adored him. He had a purr like a motorbike, a wonky leg and a habit of getting himself into tight spots with the other neighbourhood cats. At the start of November 2017, just two weeks after we got back from our holiday-of-a-lifetime to Florida, Pumpkin went missing. He never stayed out all night so when he didn't come home one evening we knew something was wrong. We searched everywhere and eventually it transpired that he'd been fatally hit by a car.  He was just two years old.  Losing him absolutely devastated us. The memory of it still does to be honest.
After several weeks we couldn't bear the silence or the loneliness any more. Pumpkin had taken up such a big space in our hearts and all of us felt empty without a feline presence in the house. We began to think about adopting another kitten – not to replace him because he was utterly irreplaceable. More as a way of giving us somewhere to focus our love. Within a couple of weeks a litter of four kittens became available through the Cats Protection League and we fell in love with Felix and Luna. They're now almost two and a half years old, are completely bonkers and we couldn't be without them. 
2. GET ANOTHER TATTOO
3. START WRITING A BOOK
4. GO TO NEW YORK CITY OR CALIFORNIA
I have wanted to visit New York City since I was a little girl.  I have no real idea why, it's just always been a dream to go.  Becoming obsessed with the TV show 'Friends' in my teens *may* have had something to do with cementing my desire to travel there even more.  So of course a trip to New York was one of the first things I put on my 40 Things Before I'm 40 list.
However, as I've got older I've realised that whilst I would still love to visit NYC one day, it's not calling me quite as strongly as it once was.  After travelling to all the different places we've been to as a family, I'm learning that I prefer the coast and the open road far more than the city (and so do my girls).  California is another destination that I've been lusting over for years – it looks like such a unique, fascinating, diverse and beautiful part of the States.  Realistically (and logistically), we're unlikely to be able to visit both NYC and California before my 40th birthday and so I've extended this one to include both places.  That way, whichever option is available for us to explore first is the one we'll go for!
5. EMBRACE MY NATURAL CURLS
6. GET MARRIED!
(completed June 2014, age 31)
Neil and I celebrate our sixth wedding anniversary next month (and sixteen years together in August!). I honestly can't believe how quickly the time has gone. We don't really do much to celebrate our anniversaries, though we've already decided we want to do something special for our ten year wedding anniversary. In a way I'm glad we did it the 'wrong way round' and got married after we had our girls – I loved that they could be a part of our day and they still talk about it now.
7. LEARN TO DANCE
8. START A FAMILY BLOG 
(completed March 2016, age 32)
I've been blogging now for just over four years and simply can't imagine not doing it. It's become an integral part of my everyday life and I'm continuing to work hard to be able to turn it into a viable career path by working with travel and lifestyle brands. I'm still enjoy immersing myself in all the new things there are to learn about the business and I feel like I'm slowly building up a little community of online friends.  I absolutely couldn't do it without Neil and the girls, my biggest supporters. I am forever grateful to them for putting up with my crazy requests, letting me shove a camera in their faces without warning and spending hours glued to my laptop and/or phone. I'm excited to see how it continues to grow over the next few years.
9. RE-READ ALL OF THE HARRY POTTER BOOKS
(completed July 2018, age 35)
It may have taken me almost eighteen months in total, but I did it! I thoroughly enjoyed re-immersing myself in all of the Harry Potter books: there were hundreds of little details that I had forgotten about and it almost felt like I was reading them for the first time. They're so full of messages that I want my girls to know – things like loyalty and bravery and friendship, standing up for what you believe in and finding the light in the dark, and family. And of course Dumbledore's infinite wisdom is inherently present and woven through every story. They're wonderful. I wrote this post documenting my thoughts about it all and then finished off the experience properly by taking the girls to the Warner Bros Studio Tour in August 2018 for our 'big summer day trip', which we all absolutely loved.
10. EMBRACE MY INNER HIPPIE 
(work in progress, started 2019)
I dabbled with all sorts of 'hippie' things when I was a teenager – astrology, beads in my hair, a belly ring – and then at some point I stopped in favour of trying to get in with the cool crowd at high school and college.  It's taken me about 20 years but I'm finally starting to find my way back to that version of me, the one who I feel is the real me, the one I've buried underneath 'boring and sensible' ever since.  
I have a deep love of 'hippie' shops – I always used to be drawn to them on holidays in Spain and would spend hours browsing them.  Night markets too – I just love all the trinkets.  There is a hippie shop in Bude – 'Wildwood' – which I adore losing myself in every time we visit Cornwall.  It's full of dreamcatchers and silver jewellery and colourful glass and I always have to buy something from there whenever we go.  
Over the last year or so I've slowly been incorporating elements of this part of me back into my life:  I've started wearing rings again; I fell in love with the henna tattoo I got at a festival last year; I've begun using essential oils for our family wellness and in our home, and I'm currently part-way through a lockdown webinar all about enneagrams (with one on tarot cards and one on runes lined up to watch next).  It feels good to be re-discovering this side of myself and I'm already curious about what I'll be writing in this part of my 40 Things Before I'm 40 update this time next year.   
11. LEARN HOW TO PUT ON EYELINER
12. CREATE A BEAUTIFUL GARDEN
This one had been a slow-moving work in progress for the last few years and we were gradually beginning to get somewhere.  Then in December 2019 we moved house (see #28 below) and now we are back to square one!  Our new garden is a decent enough size with a patio, a shed and a patchy lawn but no borders or plants or flowers. I have tons of ideas of what we could do with it but first we need to replace the entire fence which is quite literally falling down in several places. Once that's done we'll figure out what to do design-wise – as well as being beautiful it also needs to be functional for the girls to play catch/football/basketball in.
I've already made a long list of all the flowers I would like to have and peonies (like the ones in the photos below) are top of the list.  Flowers are definitely part of my love language, I get so much joy from them. Next will be a list of plants and shrubs so that there is a bit more greenery, plus any fruits and veggies we might want to try and grow (strawberries and courgettes maybe?). And finally we'll add in a few pots and hanging baskets plus some garden furniture and maybe even a fire pit for toasting marshmallows on summer evenings.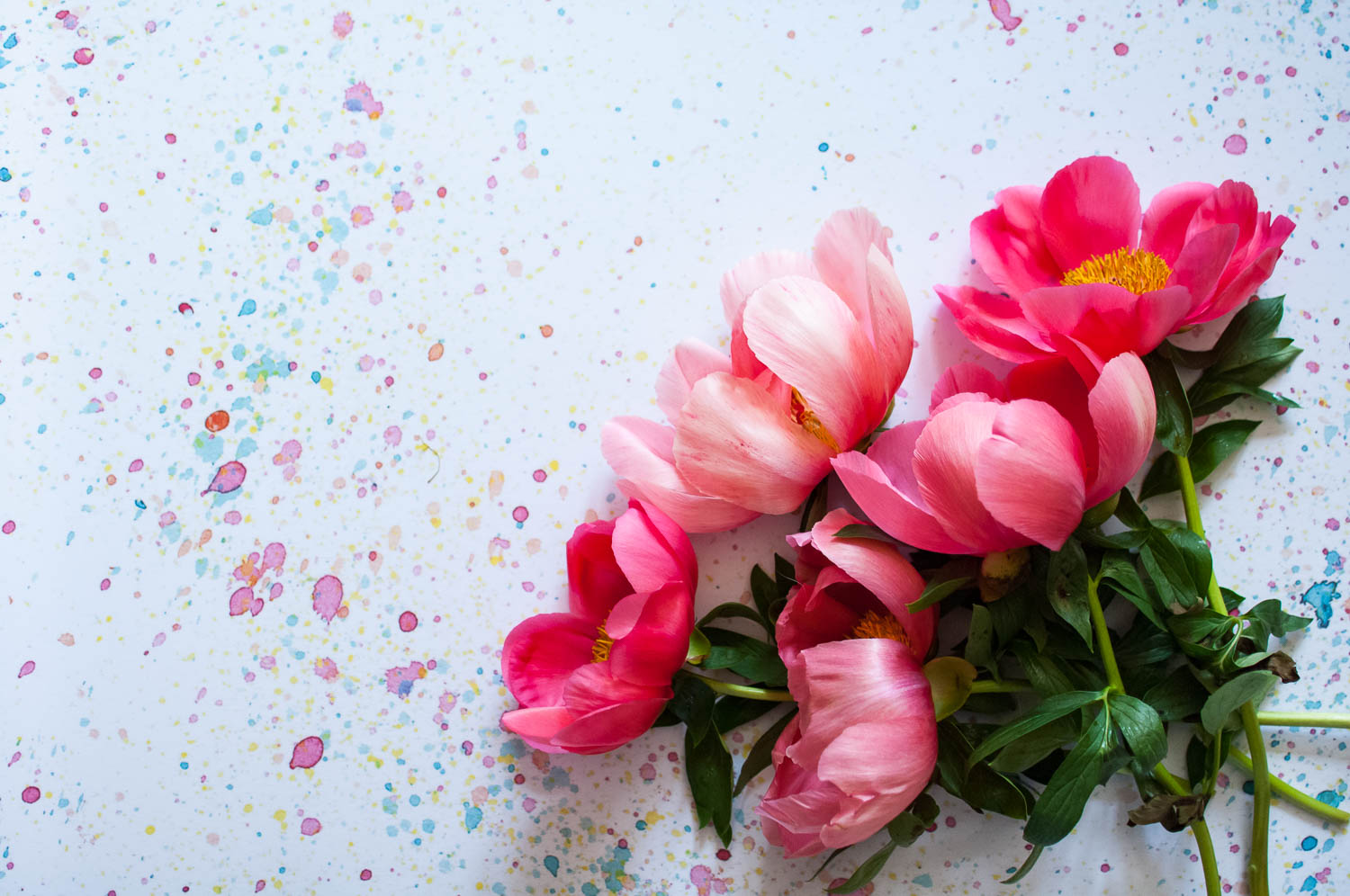 13. EXPLORE SOMEWHERE IN THE UK WE'VE NEVER BEEN TO BEFORE
Number thirteen on this list was originally 'experience hot tub cinema' but actually, I've been to several pretty cool cinemas in my time and don't particularly feel the need to go to another one (unless it's a drive-in in America – that one is going on my 50 Things Before I'm 50 list!).  So I decided to change it.  It took me a while to figure out what I wanted it to be as there are still so many things I would like to do. 
In the end I narrowed it down to 'exploring somewhere in the UK we've never been to before'.  It might be Scotland.  Maybe the Isle of Wight.  Perhaps the Lake District.  Or possibly even somewhere else entirely!  I opted for this because as much as I love to travel abroad, there is so much beauty to be found on our very doorstep and I haven't seen nearly enough of it.  This one doesn't need to be a big trip – it could be for just a few days or potentially even a day trip depending on where we decide to go (I loved spending the day in Stratford Upon Avon for my birthday several years ago).  Exploring somewhere we've never been to before is also on my '20 Goals for 2020′ list too.
14. SWIM IN THE SEA
15. GO TO PARIS FOR A LONG WEEKEND
16. TAKE THE GIRLS TO DISNEY IN FLORIDA
(completed October 2017, age 34)
I didn't go to Disney as a child, though I loved listening to the stories my best friend told me about her trips to Florida. I knew without a doubt that when I had children of my own I would take them there – I wanted them to experience the magic she told me about. The husband and I spent many hours talking about when might be the 'right' time to go – we wanted the girls to be old enough to be able to remember the trip and at the same time we wanted to make sure they were young enough to still believe in the magic, at least a little bit. We spent years and years saving up (for a family of six it's a huge, albeit totally worthwhile, expense) and eventually travelled there in 2017 when the girls were 10, 9 and 7 years old. We managed to keep it secret for nine whole months, eventually telling the girls about the surprise a month before we were due to fly. The video of the moment they found out is below.
Of course we had an absolutely fantastic time! The Disney magic is real. It was hard work – keeping six people with very different wants & needs happy, with jet lag, heat and overexcitement added into the mix is quite tricky – but despite the inevitable challenges we loved every second of it. We made so many memories, reconnected in the way we hoped we would and had a lot of fun. We're already planning (and saving up for) a return trip so that we can see all the areas of the parks that we missed first time round, visit Universal Studios and explore what else the Sunshine State has to offer. Of course I took hundreds of photos and had so much to write about that I ended up writing five posts in total: Part One (Magic Kingdom), Part Two (Epcot), Part Three (Celebration), Part Four (Hollywood Studios) and Part Five (Animal Kingdom). I also created a vlog of our time there which I absolutely love watching and so do the girls (see below).
17. HAVE A LOVE-BOMBING DAY WITH EACH OF THE GIRLS
(work in progress, started November 2018)
In November 2018, when Ella was at high school and Mimi & Lola were still at their primary school, I took advantage of the two schools having different inset days, cleared my diary of all work and obligations and gave Ella a 'Yes Day'. We had six whole hours together and I told her that she could choose to do whatever she wanted and I would say yes to it (within realistic time and monetary boundaries).
I had no idea what she would choose to do and, considering she could have asked for us to do absolutely anything at all, she decided, quite modestly, on tea & cake at her favourite local café followed by shopping for clothes and then an afternoon snuggling on the sofa watching her favourite YouTube videos together.  They were such simple requests but they made her really happy and we spent a lovely day together chatting and laughing and cuddling.
I forget sometimes just how much one-to-one attention can fill them up and make them feel so very loved – I still need to create space to do it with Mimi and Lola at some point over the next few months too.
18. UPCYCLE A PIECE OF FURNITURE
19. MEET A CELEBRITY 
(completed October 2016, age 33)
For five years (up until the end of 2017) I worked in Harley Street in London and I used to quite regularly see celebrities wandering around the streets: Fearne Cotton, Emma Willis, Russell Howard and Peter Andre are the ones that spring to mind. I was nowhere near brave enough to actually approach them and ask for a selfie though! Besides, I wanted this particular item on the list to be a meaningful one so I'm really happy that I managed to fulfil that requirement.
Meeting Cheryl Strayed and getting my book signed after a talk she gave in London was very poignant for me. I love her book 'Wild' (and, unusually, the film adaptation too – I normally dislike films based on books but Reese Witherspoon did such a fantastic job of portraying her that it was impossible to do anything other than love it) and have since read several more of her books too – they're all brilliant. I still think about the conversation I had with her even now, four years on from our encounter.
20. TRAVEL SOLO
Number twenty was originally 'have a girly day with my daughters'.  I've decided to change it for two main reasons:
two out of three of my girls aren't particularly girly(!),
it was too similar to #17, the love-bombing day
I have switched it to something completely different: to go on a solo trip just for me.  I love travelling – always have, always will.  I spent a year travelling around and working in Australia on my own at 19 years old, followed by three wonderful months hitch-hiking and adventuring in New Zealand.  When I returned home I got a job, met my (now) husband, had our three girls and bought a house but the irrepressible urge and the insistent itch to travel has never, ever left me.  
Since giving birth to Ella, my eldest daughter, almost fourteen years ago I've only had two solo trips: the first was in 2017, a competition win to travel to Colorado for Leap Retreat; and the second was to Atlanta earlier this year (2020) for ClickAway. 
I suppose I could technically have ticked this item off the list but both of those trips had a specific reason for me to go.  I would love to go somewhere on a whim 'just because', with no purpose other than to travel and experience it all and immerse myself somewhere ompletely different.  I have no idea where I want to go (yet), though I'm pretty sure it'll be somewhere in Europe. 
21. TAKE SOME ONLINE PHOTOGRAPHY CLASSES
(completed June 2019, age 36) 
There are some absolutely incredible photography communities in the world.  My firm favourites are ClickinMoms, Hello Storyteller, Unraveled Academy and Phlock.  They each offer online courses designed to teach new skills, improve current ones and help you progress in your photographic journey whether it's a full time career or a passionate hobby. 
There are many courses that I would like to take within all four communities (I have a long list that's growing week by week!) so in June 2019 I took the plunge and signed up for Angie Mahlke's 'Minutiae: Documenting The Details' class through Hello Storyteller.  I can't even begin to explain how much I learnt and the difference it has made to my photography since then – I loved it. 
The following month, July 2019, I joined in with ClickinMoms Annual Summer Photohunt which I thoroughly enjoyed. It's not an online course as such but I really felt my photography improved as the month progressed and I definitely grew as a photographer as I figured out creative ways to interpret the prompts.  My husband then fulfilled my Christmas wish and bought me three ClickinMoms breakout courses for Christmas that I still have lined up to do – I can't wait to dive into them. I'm also hoping to attend Phlock's next online summit: The Voice Within, which is a five day online summit they're offering during lockdown. I couldn't make the first one they held at the start of May though I really wish I had been able to as the feedback and reviews have been overwhelmingly positive.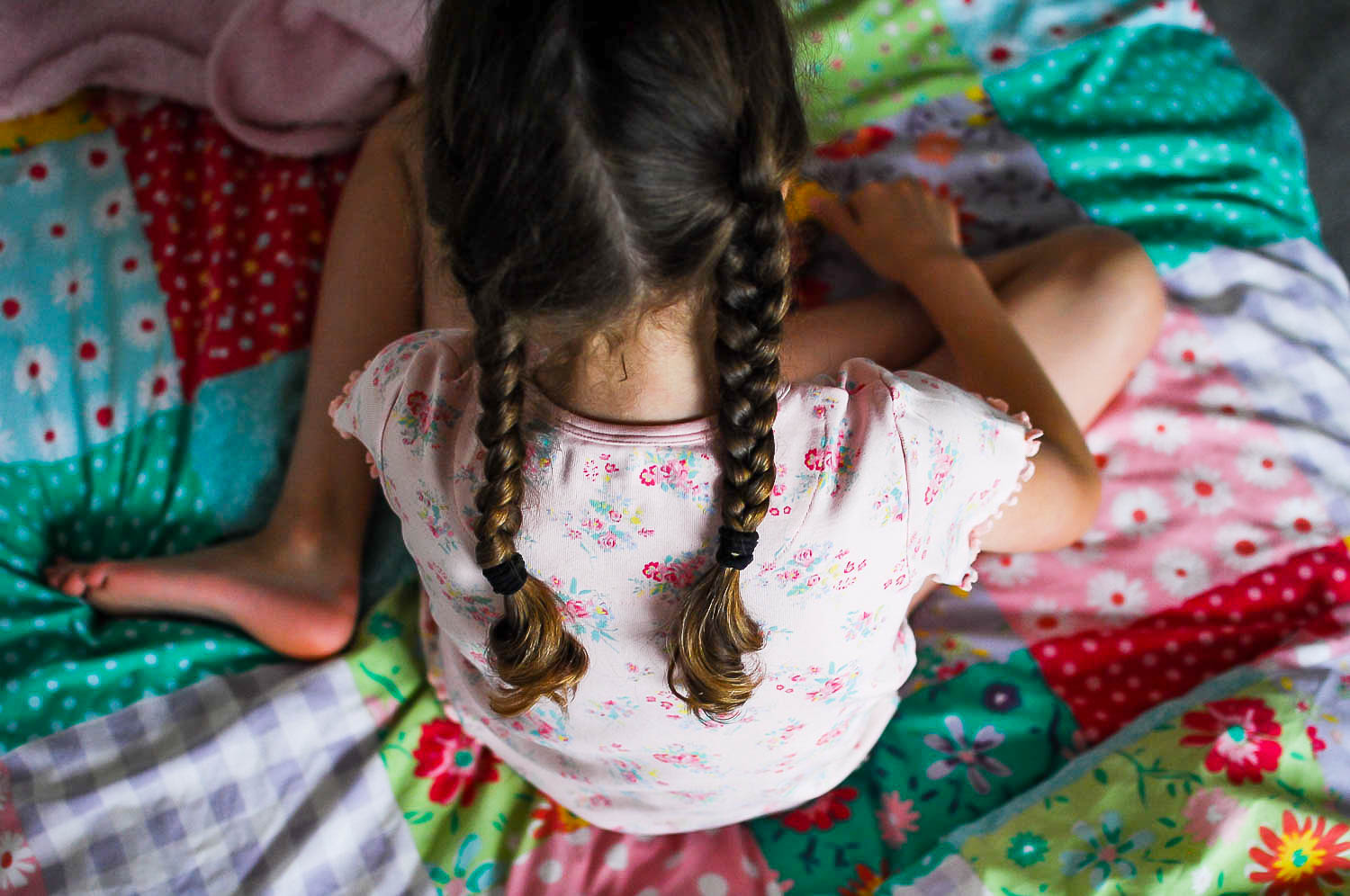 22. PROPER SPA DAY
(work in progress)
For Christmas 2018 my husband and stepdaughter gave me a voucher for a spa day at Moddershall Oaks, a luxury country spa retreat in Staffordshire. I've been there twice before, both several years ago now: once for a friend's hen-do and once for the evening wedding reception of a different friend. It's an absolutely beautiful venue and the spa facilities are fantastic – I can't wait to go back.  As soon as everything opens up again after lockdown ends I'll be booking a day to go.  I'm planning to have the full works: massage, facial, manicure, pedicure, sauna and whatever else they have on offer!
23. CLIMB A TREE 
(completed September 2016, age 33)
This happened completely spontaneously when we discovered some very climb-able trees whilst out exploring a new-to-us walking route. It was super fun (and challenging) and now every time we go for a walk down the canal we have to visit the 'Ladder Tree' and climb up as high as we can go.
24. VOLUNTEER
25. JOIN A YOGA CLASS 
(completed October 2015, age 32)
I started going to a yoga class in October 2015, six months after my Dad died.  I wrote this post about my journey and the difference it made to me after I'd been doing it for a year.  For three and a half years I attended every week without fail (apart from a sick child or if we were on holiday).  Yoga became one of my few 'non-negotiables' and I felt better physically, mentally and emotionally for having a regular practice.
In early 2019 we had a fire at our house and whilst all the renovation and refurbishment works were going on I had to be at home to supervise the contractors. This meant I couldn't go to yoga and sadly I've not picked it back up again even though I could have done once all the work was eventually completed. I'm absolutely determined to get back on my mat and start practising again properly.
26. RIDE ON THE BACK OF A MOTORBIKE
27. BE A TOURIST IN LONDON
28. MOVE HOUSE 
(completed December 2019, age 36)
I'm thrilled to be able to say that this one is now completed!  We put our house on the market at the end of April 2019 and, after months of stress and uncertainty, finally moved into our new home just two weeks before Christmas. 
We'd lived in our old house for eleven years (almost exactly to the day!) and it held so very many memories for us – both good and bad – but it was time to move on.  Those four walls had seen multitudes of joy, grief, laughter, tears, hope, frustration, trauma, triumph, happiness and love and I was sad to leave it but our new house felt like home the minute we stepped through the door.  
There is a lot we want to do with it to make it feel like 'us' once lockdown is over – I have a long list of projects! – but for now we're enjoying the extra space, the bigger garden and the proximity to a beautiful walking trail.
29. DO AN OPEN UNIVERSITY DEGREE
30. WATCH THE SUNRISE AND SUNSET ON THE LONGEST DAY OF THE YEAR
31. RAISE £1000 FOR CHARITY
32. GO TO A GIG 
(completed July 2016, March 2017 and May 2019 ages 33 to 35)
The husband and I saw James Bay perform in the beautiful outdoor setting of Cannock Chase Forest in the summer of 2016 and what an experience that was! Watching the sunset as he played was incredible and we were so lucky with the weather. We then went to see Olly Murs perform in Birmingham in March 2017 and it was such a great show that we saw him again in May 2019 on his 'I Know You Know' tour.  Neil has a little bit of a man-crush on Olly and I have to admit I'm in agreement with him. All three gigs were absolutely brilliant in completely different ways.  I now have a wish list of artists I would love to see play and have definitely got the live music bug again.
33. HAVE A BOUDOIR PHOTOSHOOT DONE
34. GET MY EARS PIERCED AGAIN
35. TAKE THE GIRLS TO A FESTIVAL
(completed August 2019, age 36)
The last festival I went to was V Festival all the way back in 2005.  I can't believe that was fifteen years ago!  Neil and I had been together for about a year and we had a good time soaking up the music and the atmosphere.  After we had the girls I started looking into family friendly festivals that we could take them to so that they could experience the festival vibe too.  Just So Festival (Cheshire), Elderflower Fields Festival (Sussex), Timber Festival (Derbyshire) and Camp Bestival (Dorset) all looked like fantastic options, but somehow we could never make the dates work.
Then last year Sunshine Festival in Worcestershire got in touch with us and kindly offered us a family ticket for the August Bank Holiday weekend.  We went on the Sunday and had a fantastic time.  The girls loved the music, the atmosphere, the circus and (of course) the ice cream and we even had the unexpected bonus of hot, sunny weather too.  You can read our review of Sunshine Festival here.
36. DO A COLOUR RUN
37. GO PAINTBALLING
38. DO 'GO-APE'
39. TAKE A 3-MONTH SABBATICAL FROM WORK
40. HAVE MY 40th BIRTHDAY SOMEWHERE TROPICAL
Number forty on my 40 Things Before I'm 40 list was originally 'have my 40th birthday in Hawaii'.  The Hawaiian islands are my ultimate bucket-list dream destination and I am DESPERATE to visit and explore them.  I still sort-of regret choosing to go to Fiji instead of Hawaii on my way home from my travels to Australia and New Zealand when I was in my 20s, even though Fiji was awesome too.
However, Hawaii is a very long way away from England and even though we are pretty good at saving up for our travels, it's going to be an expensive trip if all six of us go. Plus, my birthday falls right at the start of when Ella will be sitting her GCSE exams which does make the timing of it all a bit tricky.
So I've decided to adjust this one to be 'spend my 40th birthday somewhere tropical' so that I can include the Caribbean as a possibility too.  The Caribbean islands are somewhere else I would absolutely love to visit.  They're a little bit closer to home which makes it a more do-able trip in terms of cost and travel times.  I'm not particularly fussy about which island either – Barbados, St Lucia, Jamaica or even one of the less well-known ones – just as long as it's somewhere beautiful and tropical where we can have a really amazing family holiday adventure.  Who knows where we'll end up?!
So there you have it… twelve items ticked off, three are a work in progress and I have twenty-five still to get started on.  That means I need to average completing eight or nine items a year if I'm going to complete all 40 things before I'm 40 years old.  I've definitely got my work cut out for me over the next three years!
Covid-19 and lockdown may potentially create some delays over the next twelve months – there are just so many unknowns about when it's going to be safe to begin opening places up again and be allowed to start travelling and seeing people.  Simultaneously, lockdown may just be the perfect opportunity to actually tick some of the items off that I might not have had the time to do if life had been going on as normal.  I could watch some Youtube videos to learn how to put on eyeliner; I could start studying an Open University course; I could upcycle a piece of furniture that we have sitting in our garage; and/or I could be brave and leave my hair curly, for example.  We'll see! 
It still blows my mind more than a little bit to realise that when I turn forty my stepdaughter will be 21, my eldest daughter will be 16, my middle daughter will be 14 (very nearly 15) and my littlest girl will be 13 years old! It seems so far away when I think of it like that but I know that the next three years are going to go incredibly quickly. I can't wait to choose which items on my 40 things before I'm 40 list to complete next.